Florida Mall next to the Mall at Millenia。Movement was the most difficult in this journey is between the two mall。You do not have a direct bus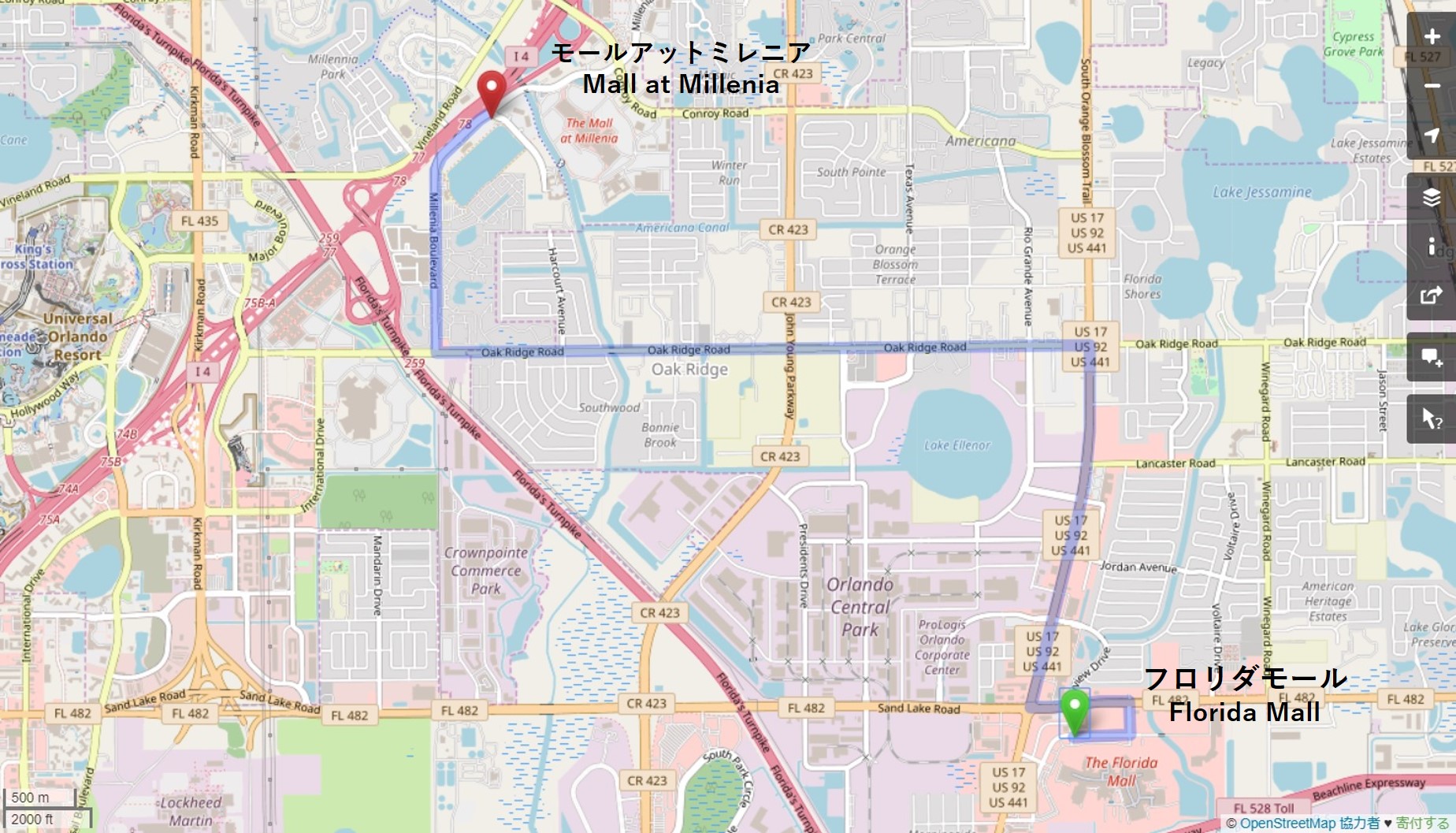 The distance is about 10km。Movement is take a bus or taxi。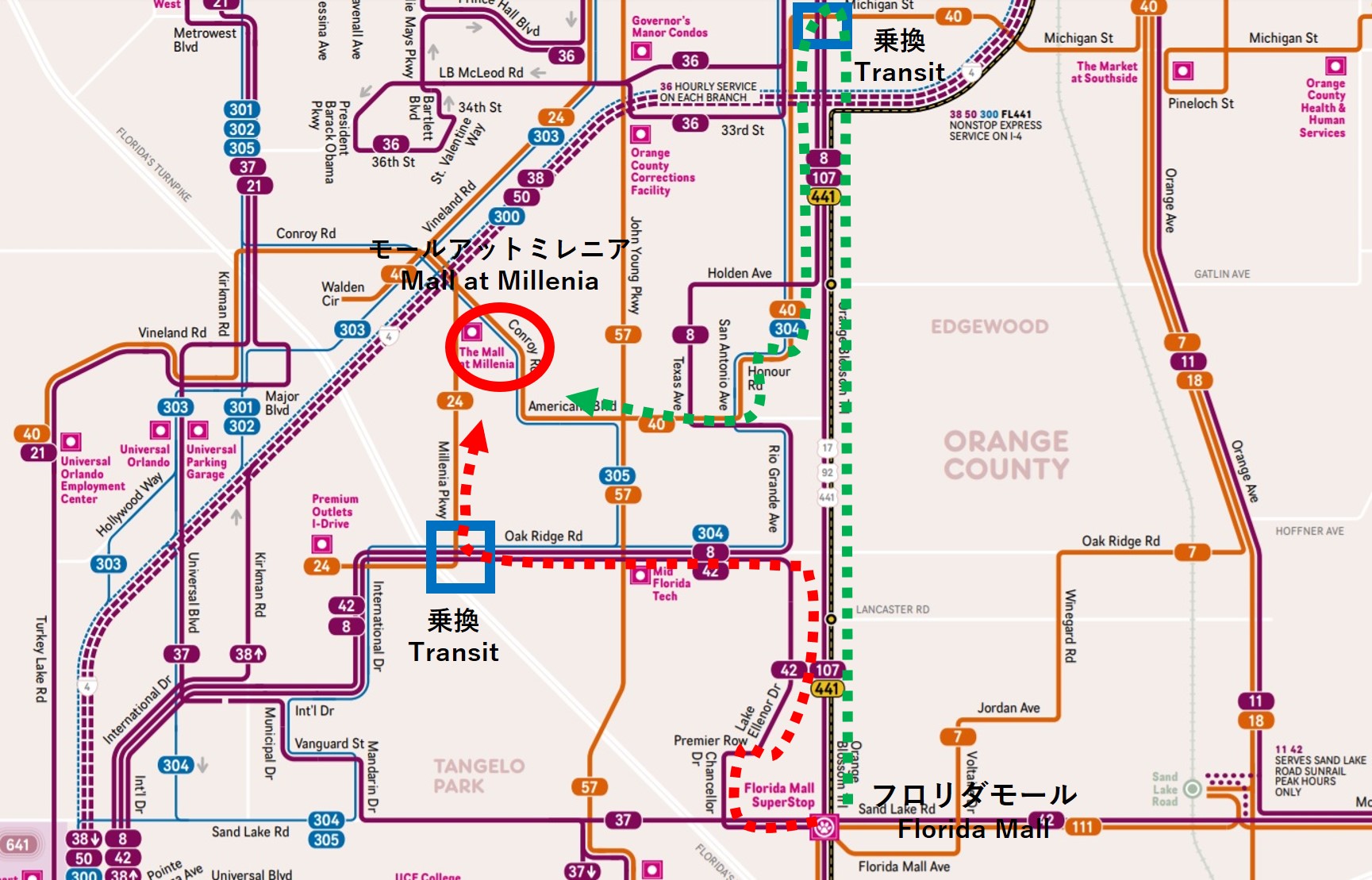 Directions will transfer to the number 40 bus from 441 bus number (green route)、Or No. 42 transfer to the number 24 bus from the bus (red route)。Just because the 441 bus number came to the bus stop you asked me "me toward the Mall at Millenia!" The driver "No。42Because it was told Ban ride to the bus, "we decided to wait for the No. 42 bus。In other words、It traced the route is red route。
We'll see if you read the later in this article、It was right to choose the red route。But why、Because it's the distance that go walking to the destination from the transfer location。It corresponds very is to walk from the location of the green route。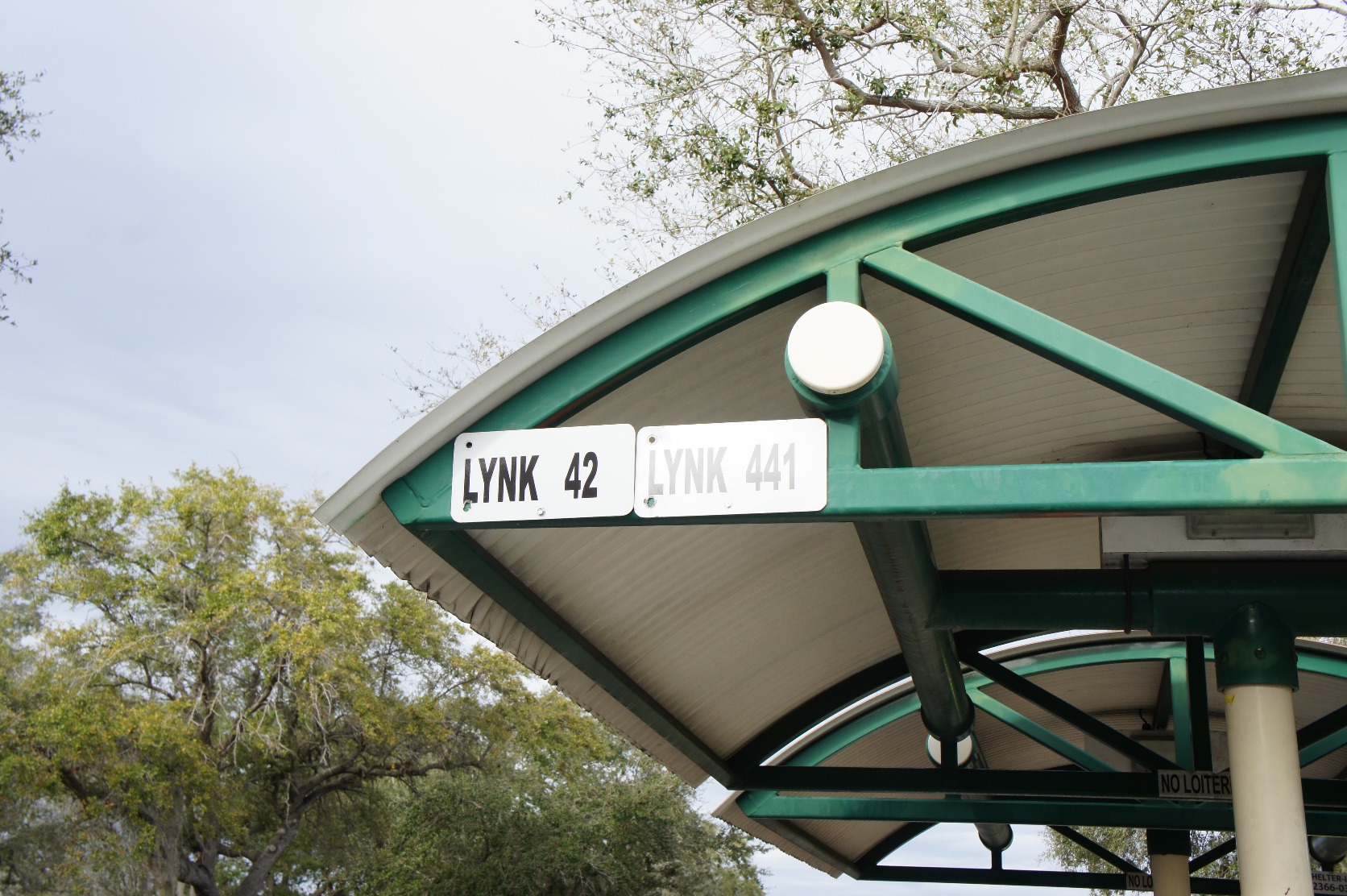 In fact, No. 42 bus and 441 bus number is starting from the same bus stop。42I turn the bus was anxiety can always tell when come、5I came in about minute。Luck is good!
Because the bus is through the Wi-Fi Mihakarai the timing to pull the rope getting off while checking the current position in the smartphone。Prepare a large bridge in front of the bus pulls the rope When you come to appear。It will supposed to go to the International Outlet Mall and across the bridge。Senna there is is why today last destination。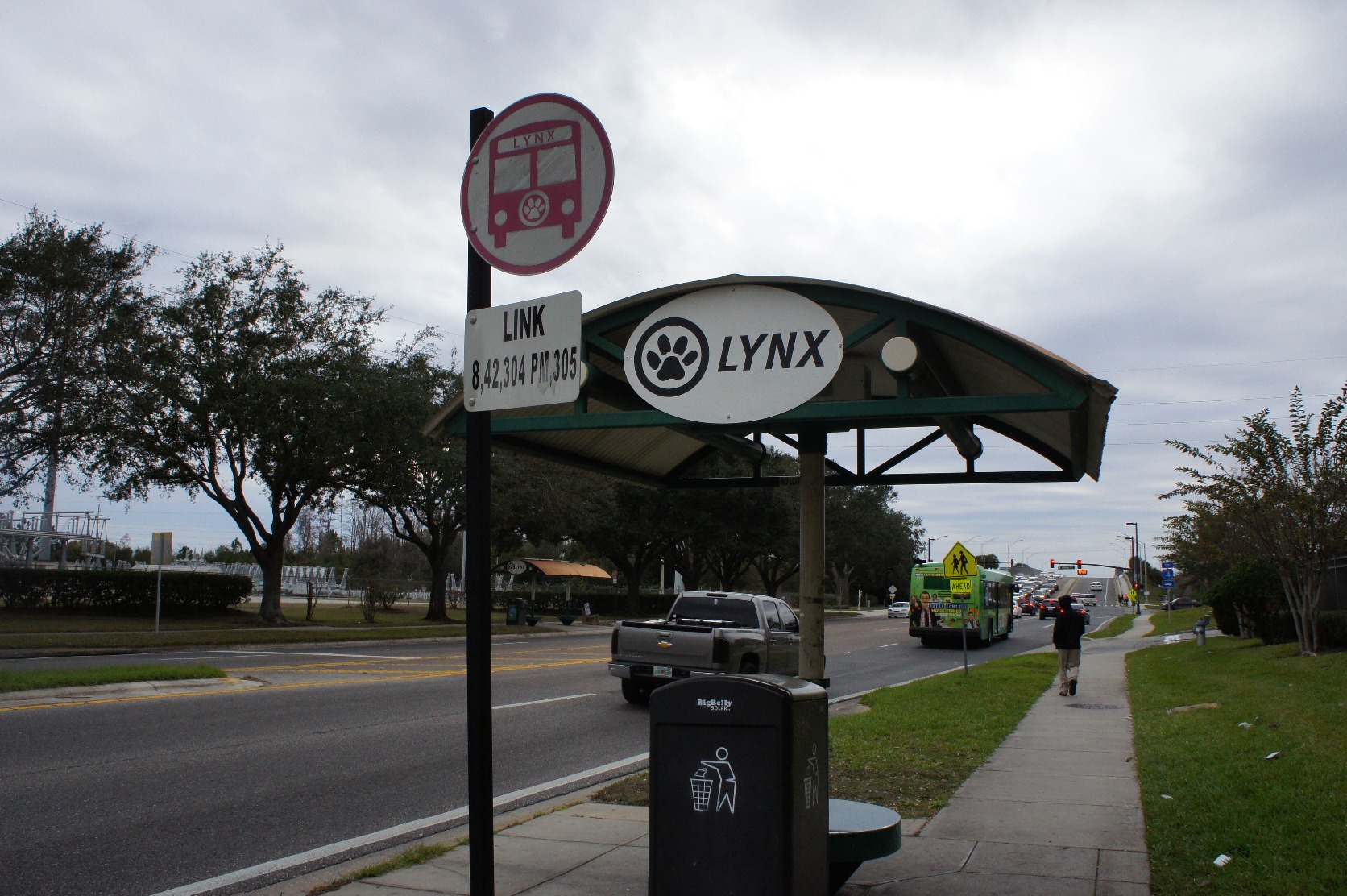 I guy that looks to the front of the above photo of me bridge。Walk 1 from here to the transfer of the number 24 bus、2Minute。Soon as you take the first right to look signal toward the bridge。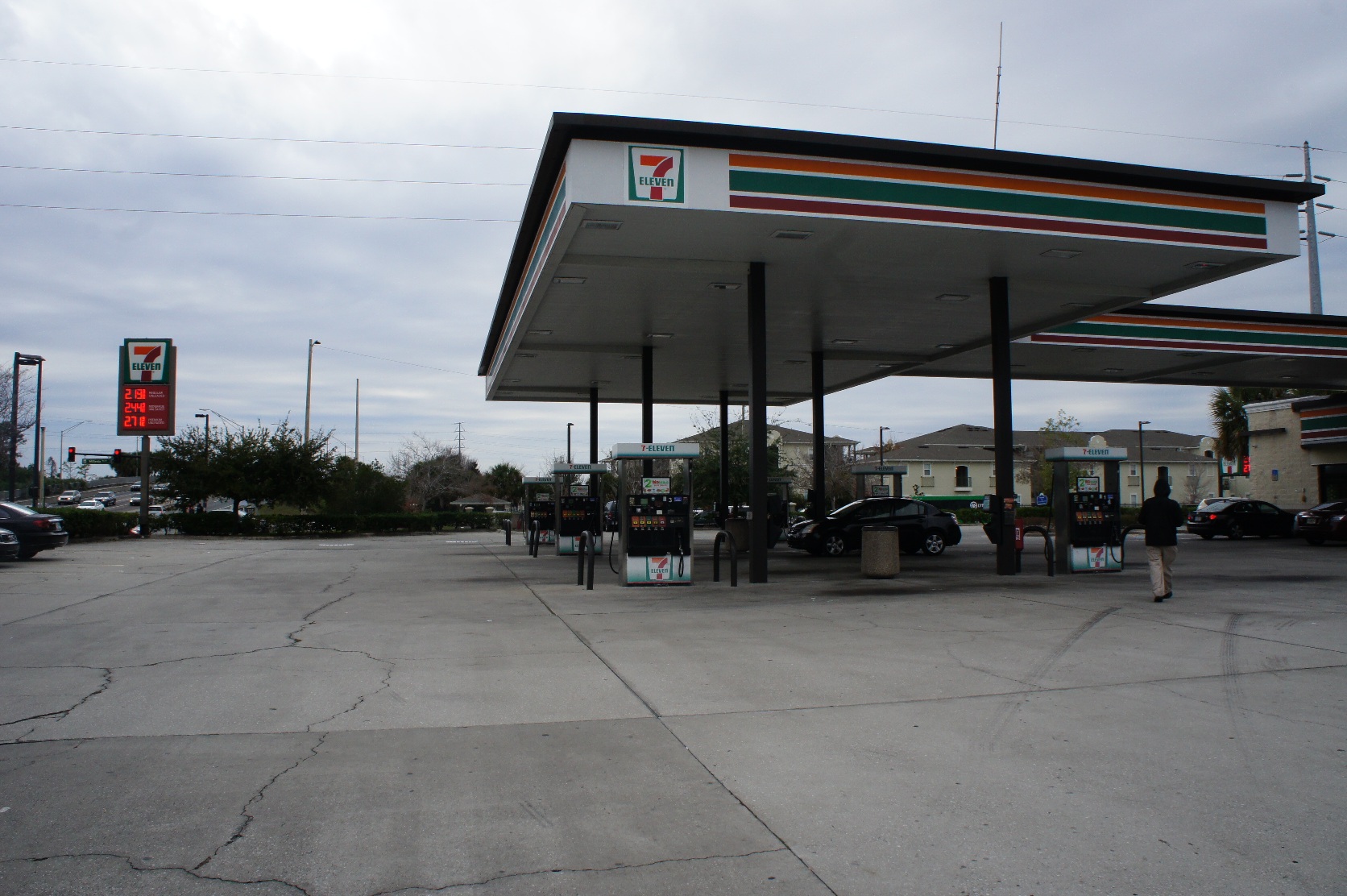 Eleven on the corner of place to turn。It's going to be here Tsukkirru and shortcuts、Kana do that prima facie be trespassing?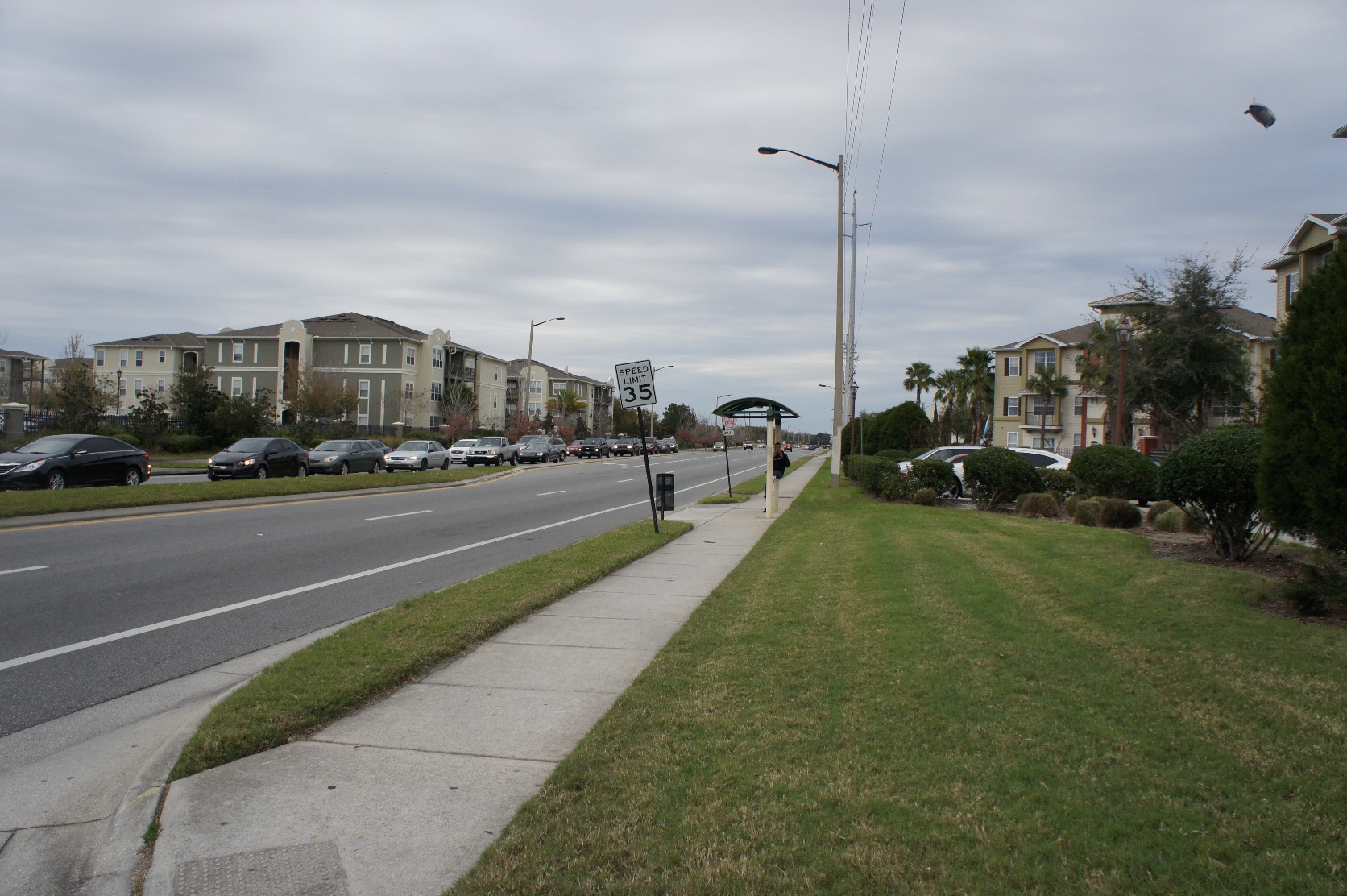 Something like a bus stop will be found as soon as anyway around the corner of Seven-Eleven。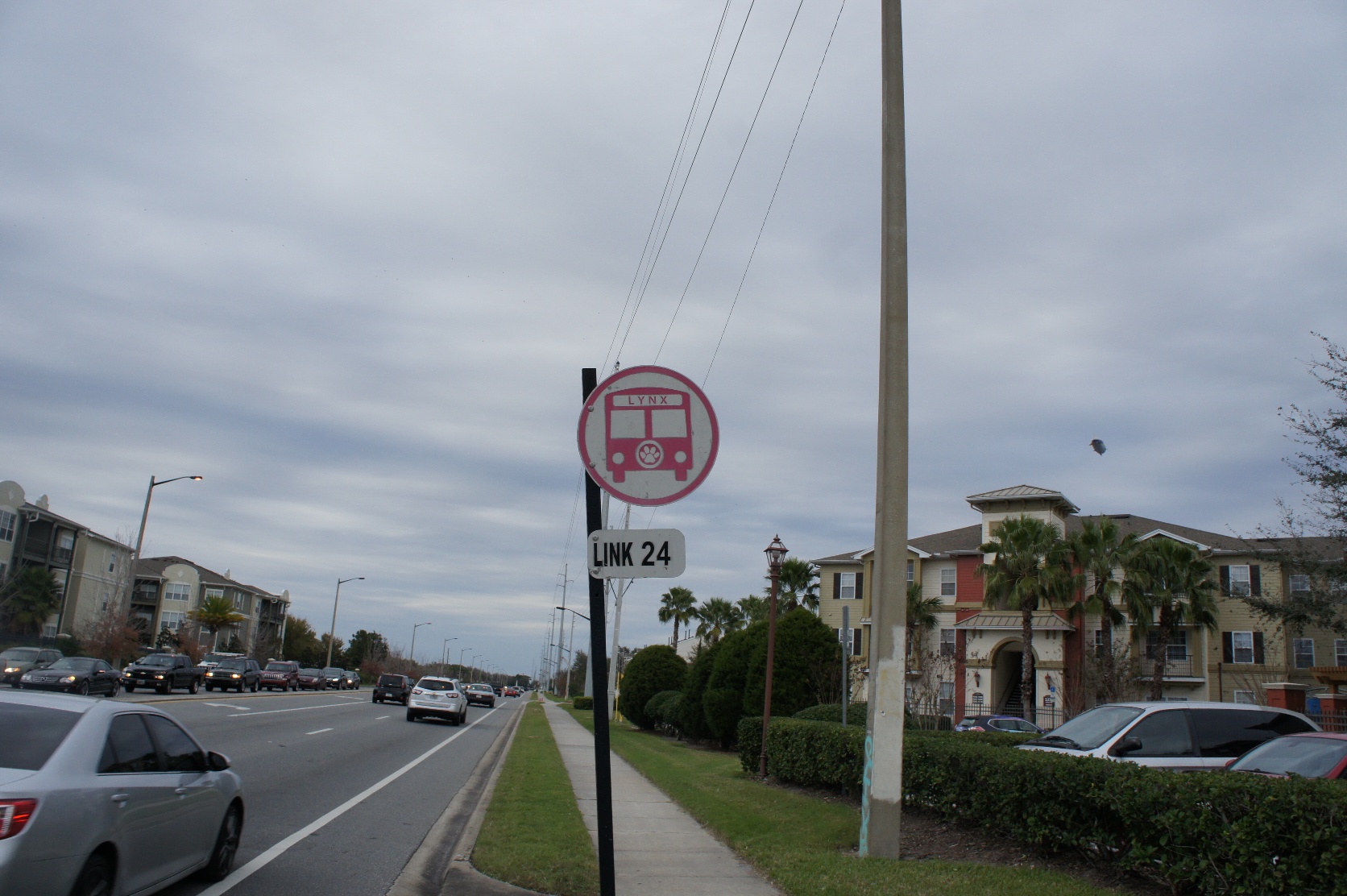 24Take bus number。...... But do not wait as anyone one? ! This is a dangerous smell。Lynx, one for basically 1 hour。Anyone that it does not waiting I think that does not mean that it does not come for a while、We decided to walk to take the plunge。
By the way from here to the Millennium at Mall is located in walking distance because it is about 1.5 ~ 2km。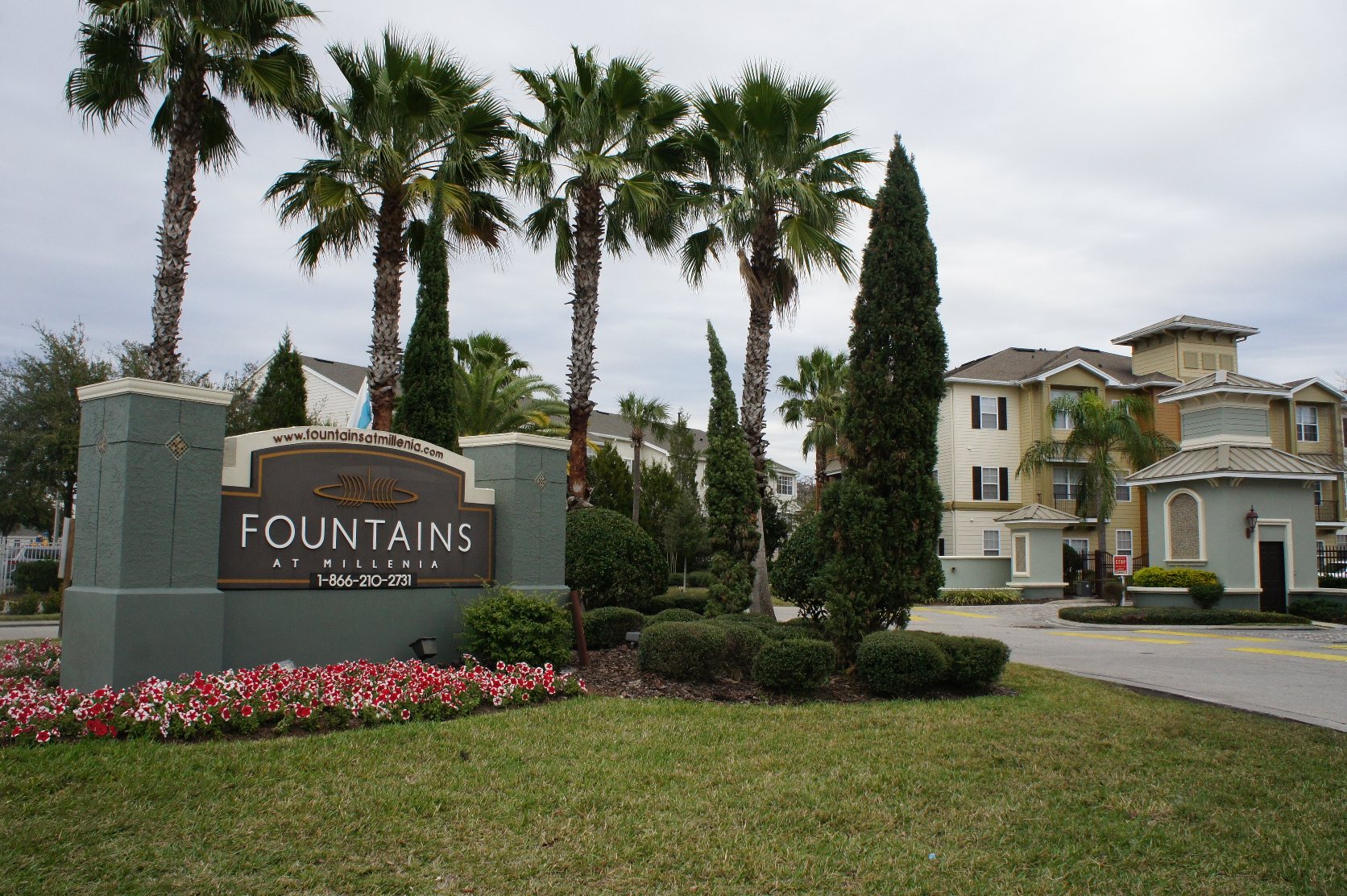 Fountain scan at Millenia。Unfortunately here residential area, but is similar name。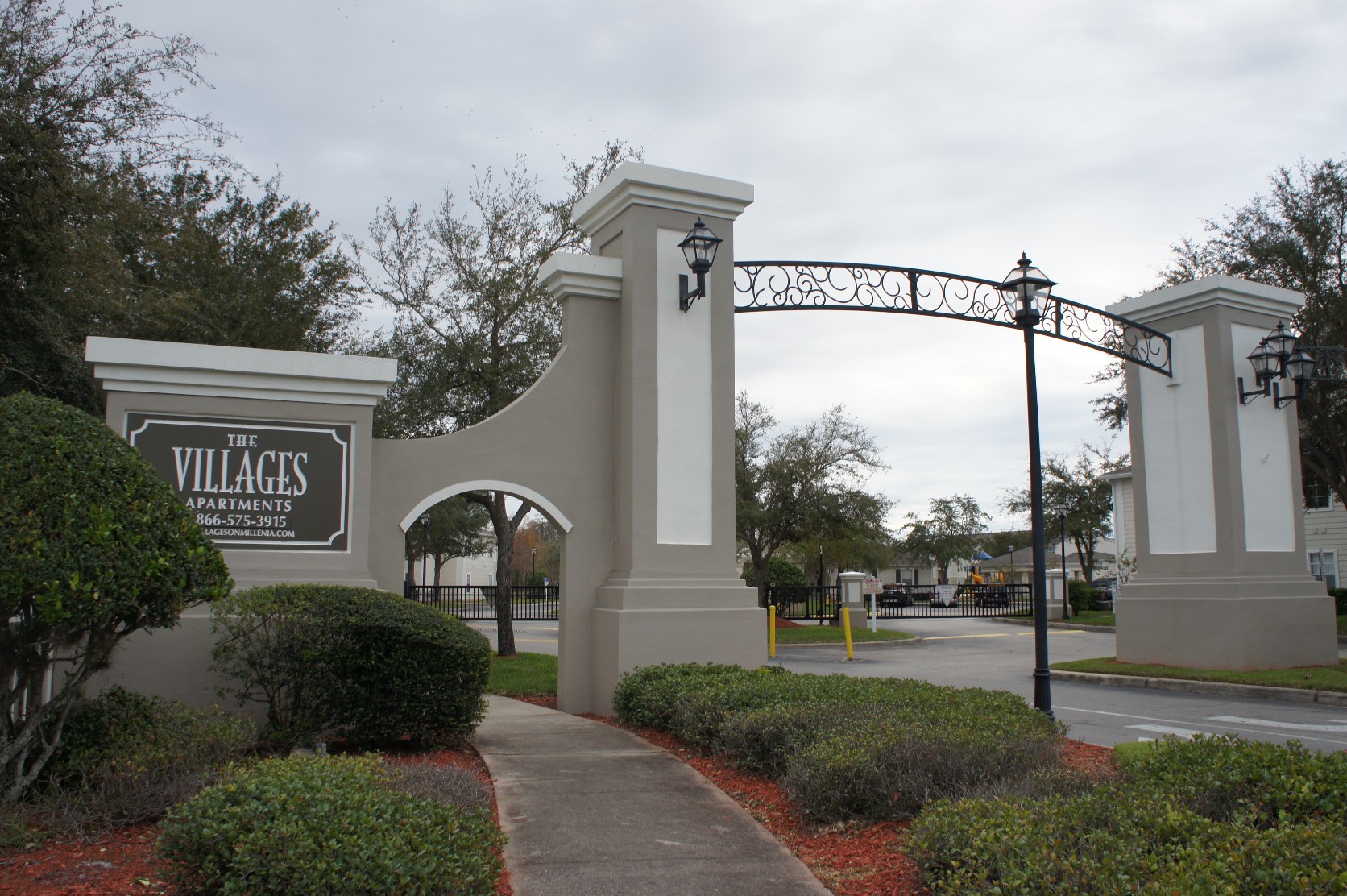 Village's Apartment。Here also residential area。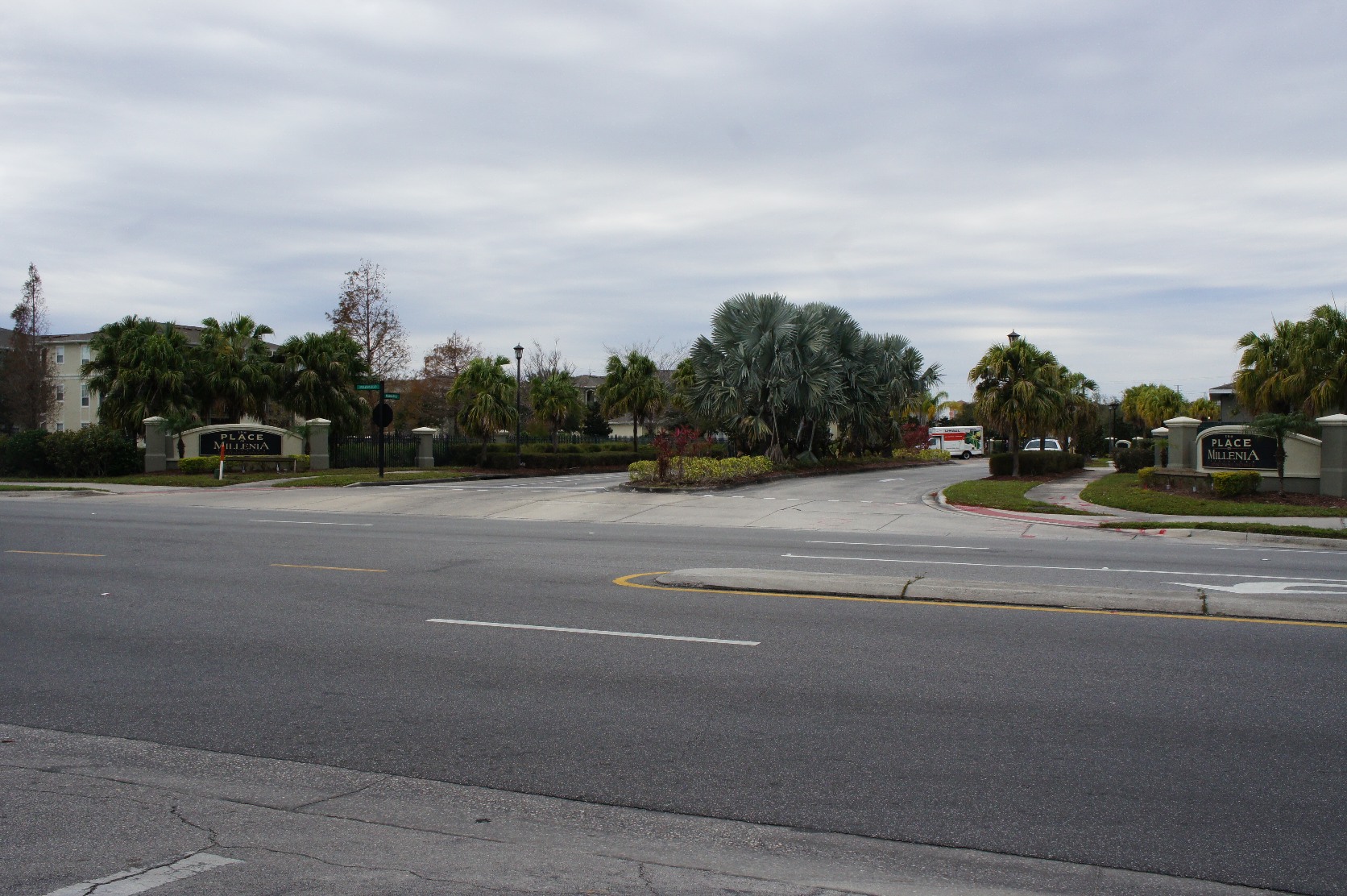 We will further walk。This Palace on Millenia。Residential area。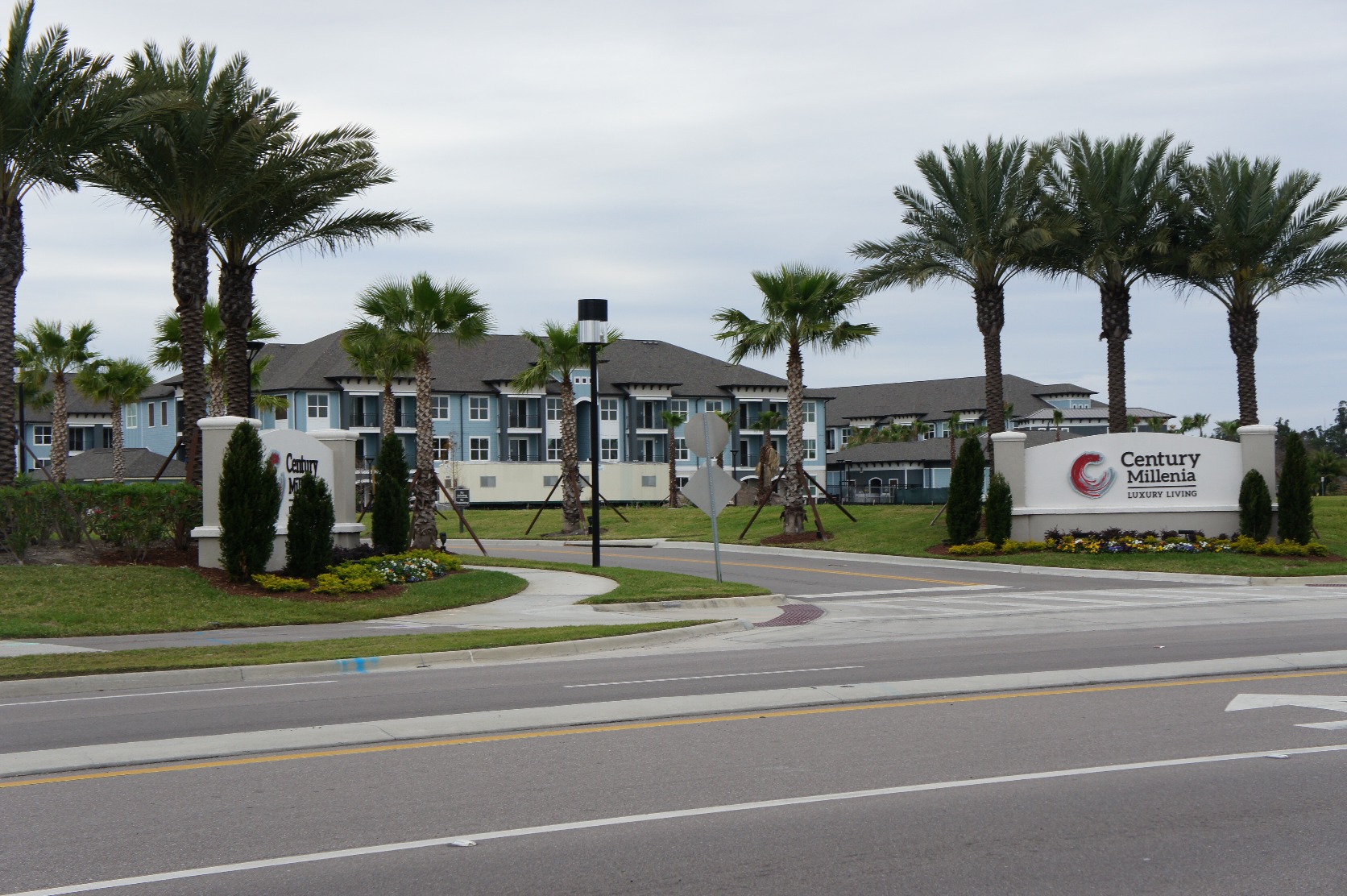 Century Millenia。Here also I Ja residential area too many I residential area ...? It seems like when looking at the atmosphere of residential wealthy live。I to have written me Luxury living under the signboard written me this Century Millenia。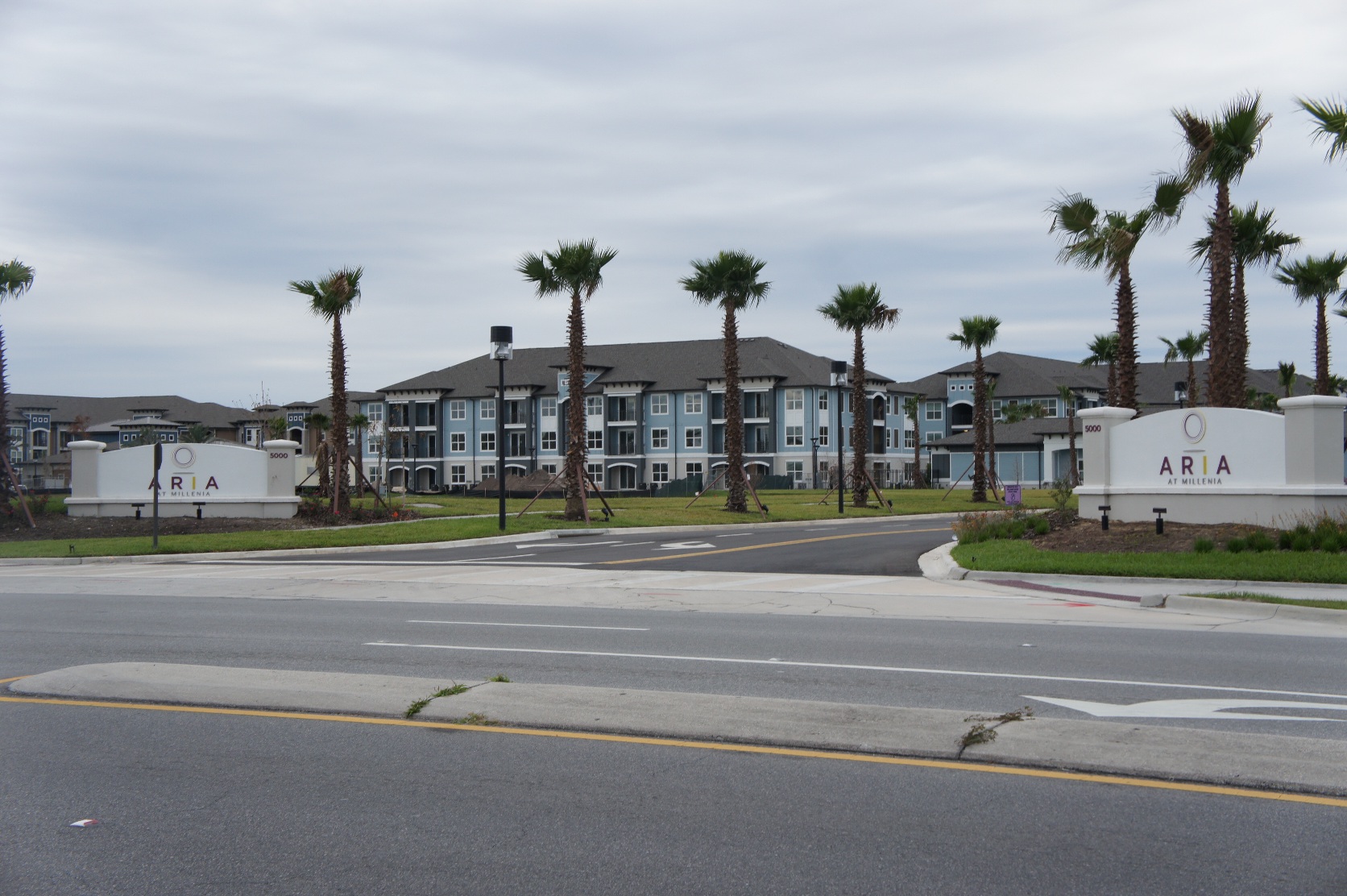 Aria at Millenia。The other explanation it's not needed?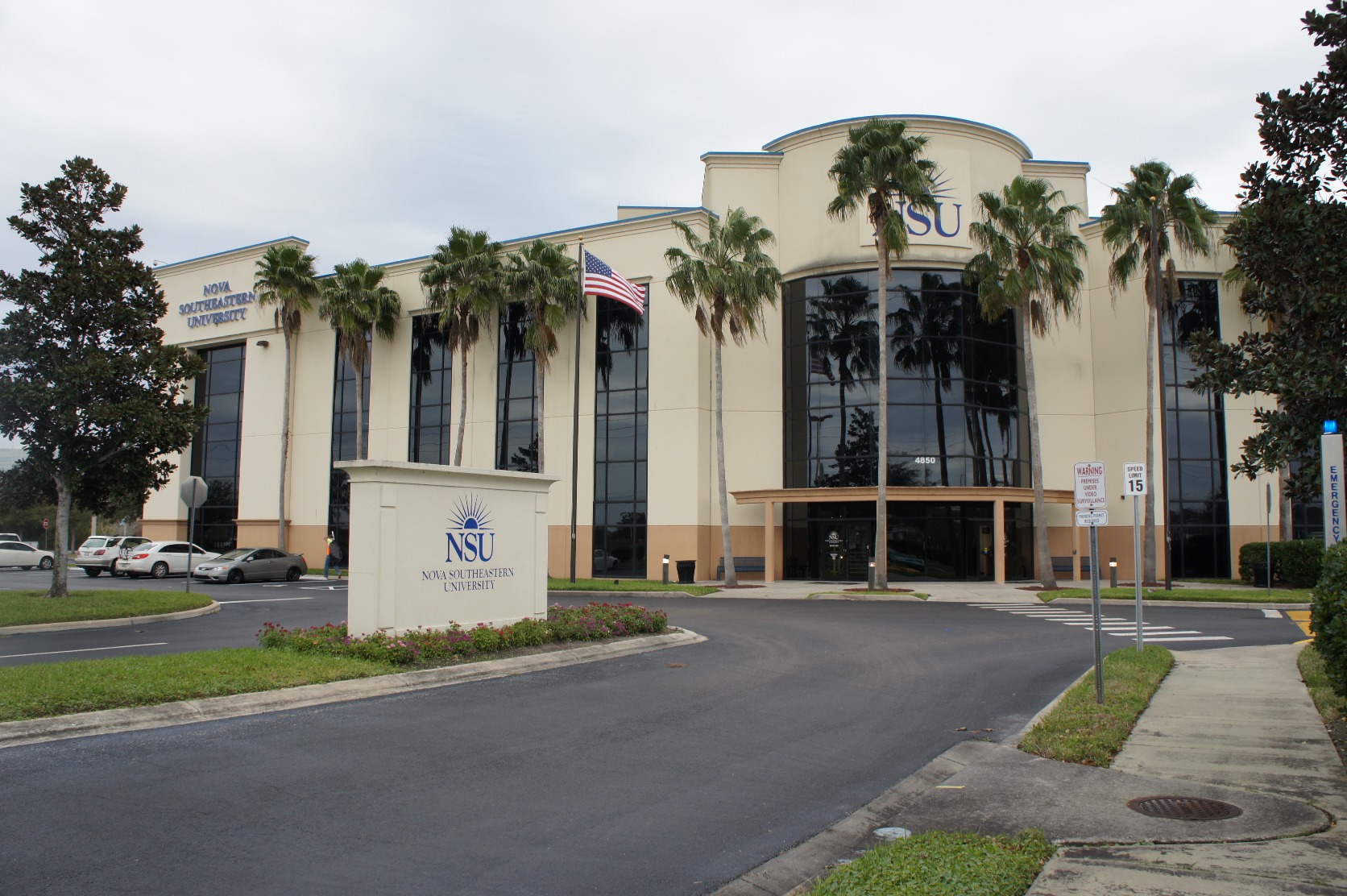 University Tteyuu NSU。The official name of Nova Southeastern University (Nova Southeastern University)。It had been stretched tentatively link。It is released at last from residential Happy Happy 😮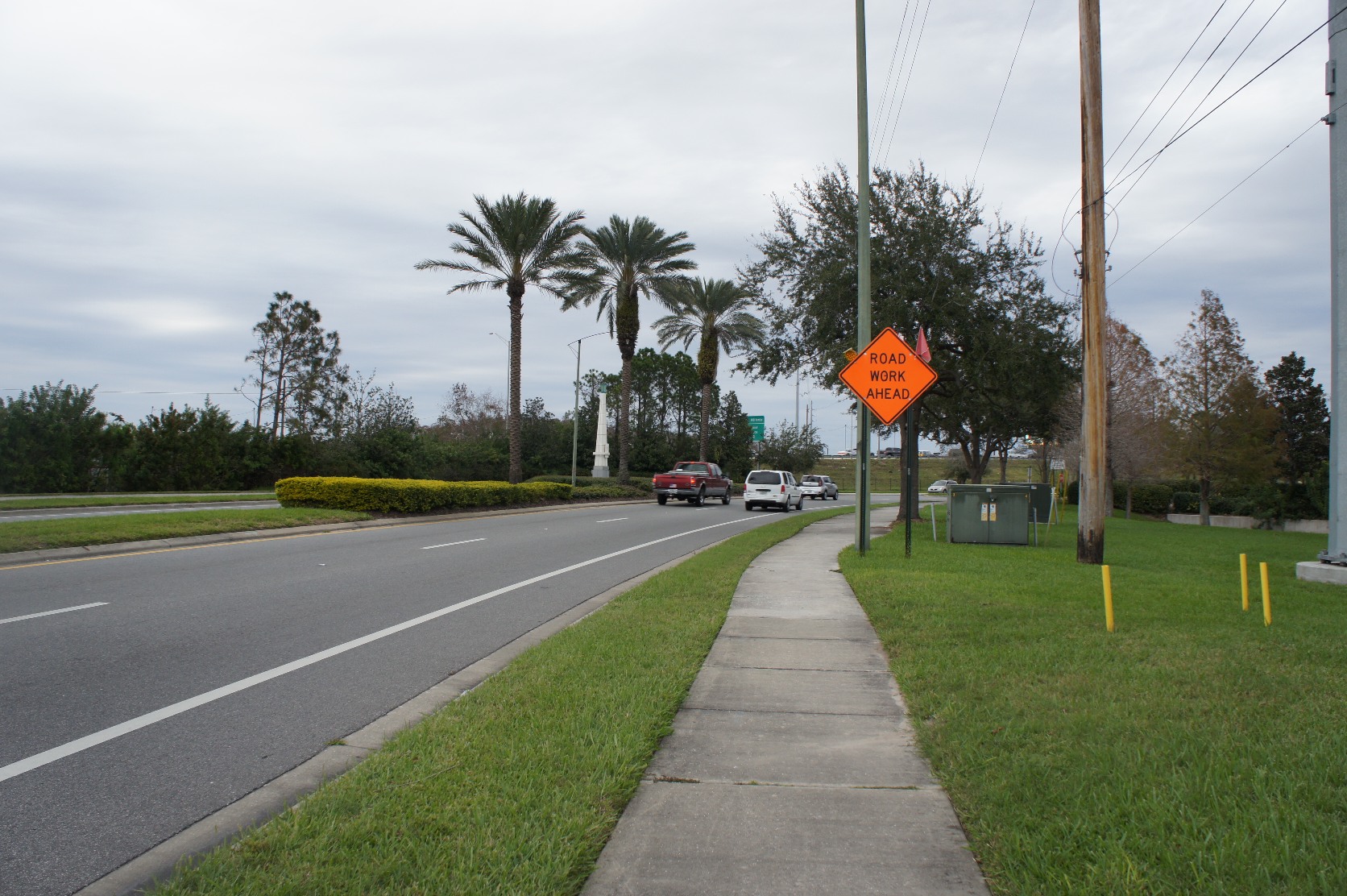 Has been all the way straight to the north。Maybe I walked about 1km。Barely curve。Mars bend here to follow the road right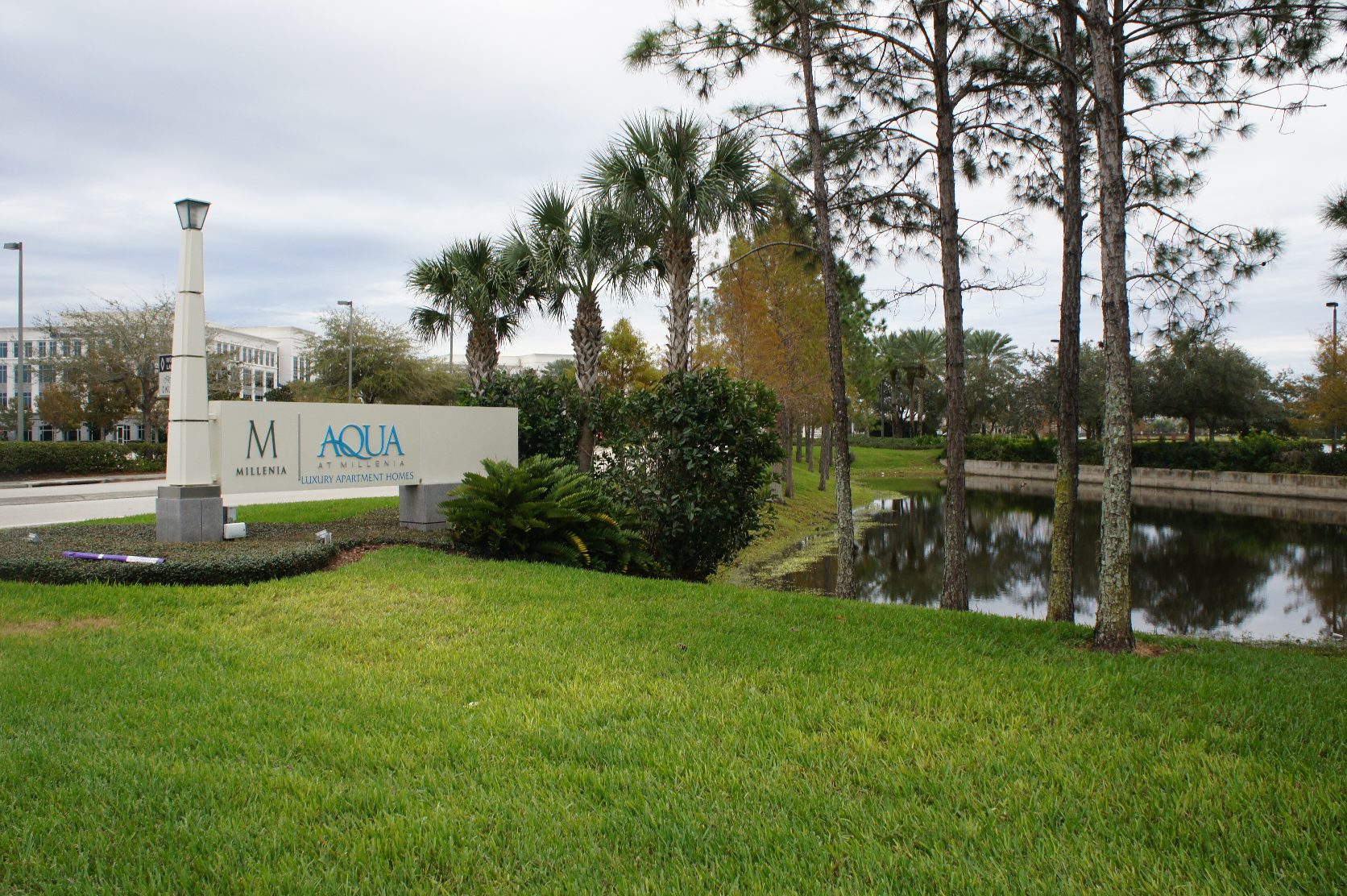 Aqua at Millenia。Do not say only the other name only。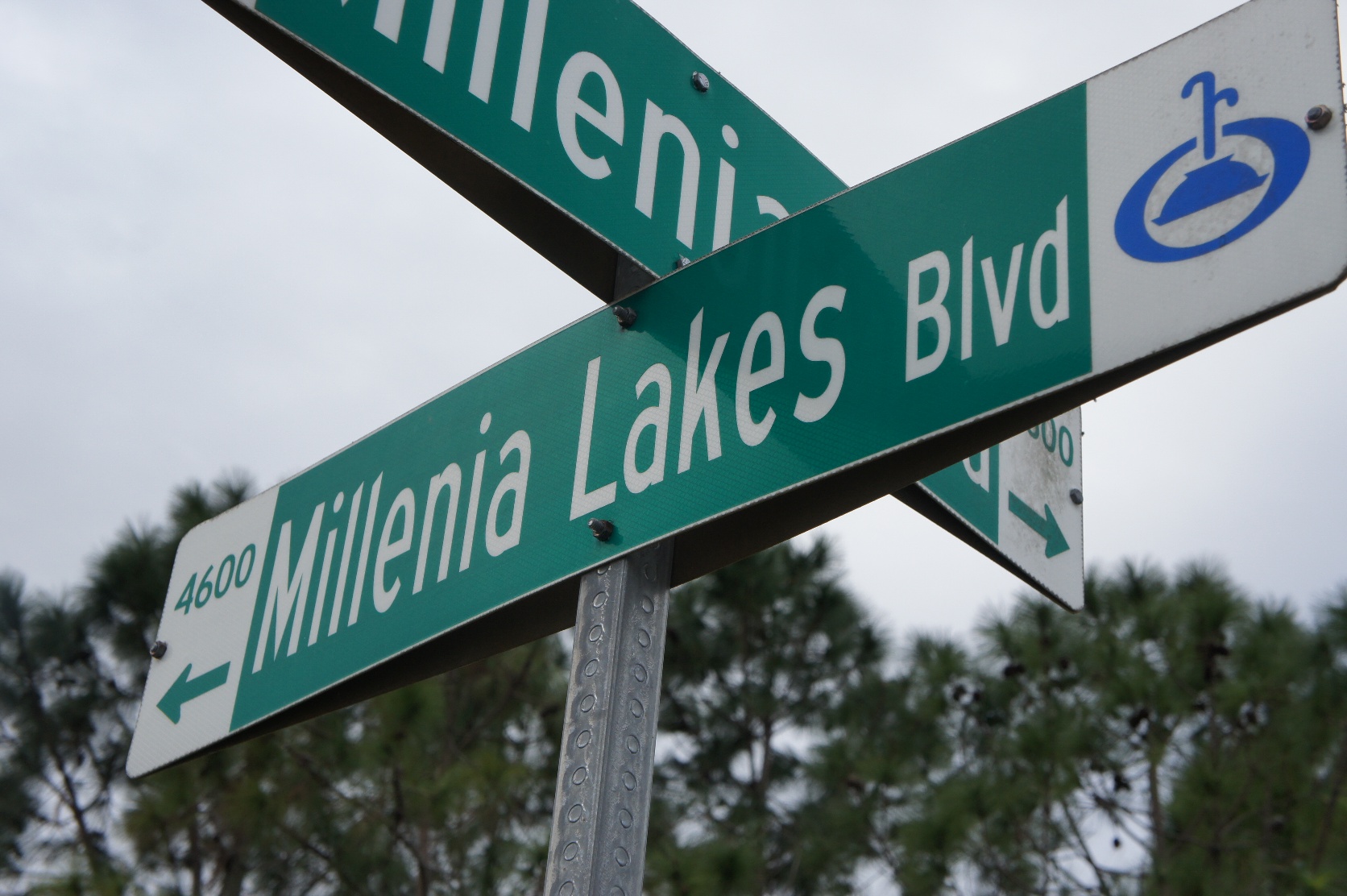 Intersection of Millenia Avenue and Millenia Lake Street。Another destination If all goes towards the Millenia street right there!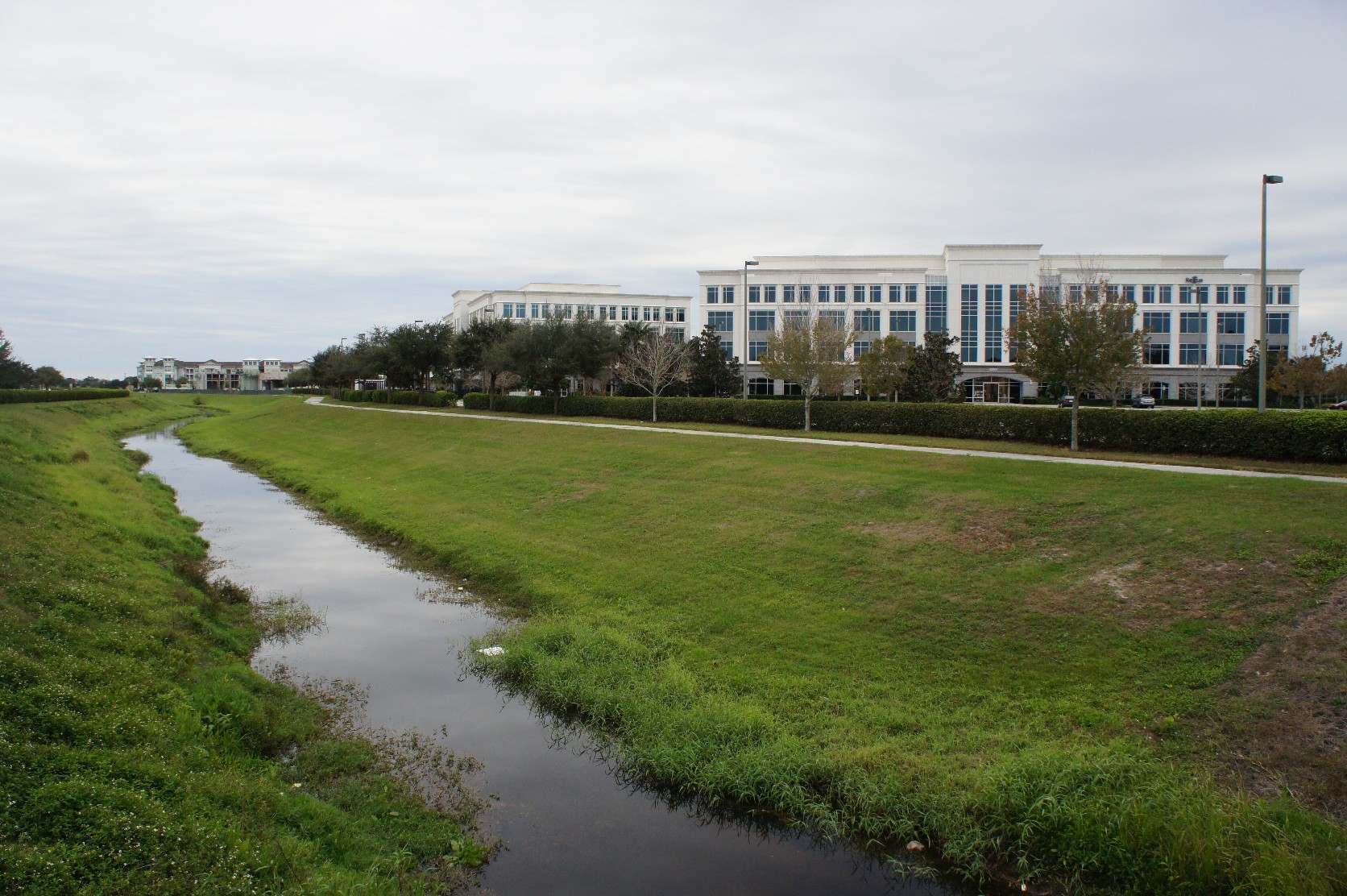 It exceeds this Ogawa。It looks the other destinations。
Next time into the Mall at Millenia。Huh ...... Even so, I wonder something also to walk the distance of the early morning tourist for the first time Kondake 😀