I don't have time so I thought I should go only near Red Square this time。If you have time, head to the Cathedral of Christ the Savior、On the way back, stop at the Pushkin Museum of Fine Arts and head to the airport。
The nearest station to Red Square is Chair Tralinaya Station (Театра ́льная)、Actually, it takes about 10 minutes from Belaruskaya station using the green Zamosk Volateskaya line (Замоскворе ́цкая ли́ния) without changing trains.。
Things to keep in mind when getting on the subway、The next stop is not displayed in the company。So if you can't hear Russian, you need to count the number of stations。Although there is a display of the station name inside the station,、Only in places、The station name cannot be confirmed depending on the vehicle on which you are riding.。Even if you ask the station staff, most of them can only speak Russian, so please be careful.。
The destination is the third from Belorusskaya station, so be sure to remember it!
For reference, the station on the way、Belorusskaya Station (Белору́сская) → Mayakovskaya Station (Маяковская) → Tverskaya Station (Тверская) → Teatralnaya Station (Театра́льная)。
so、When you arrive, the station yard is quite complicated ... For the time being, I thought I'd take the exit nearby.、When you finally get out of the ticket gate。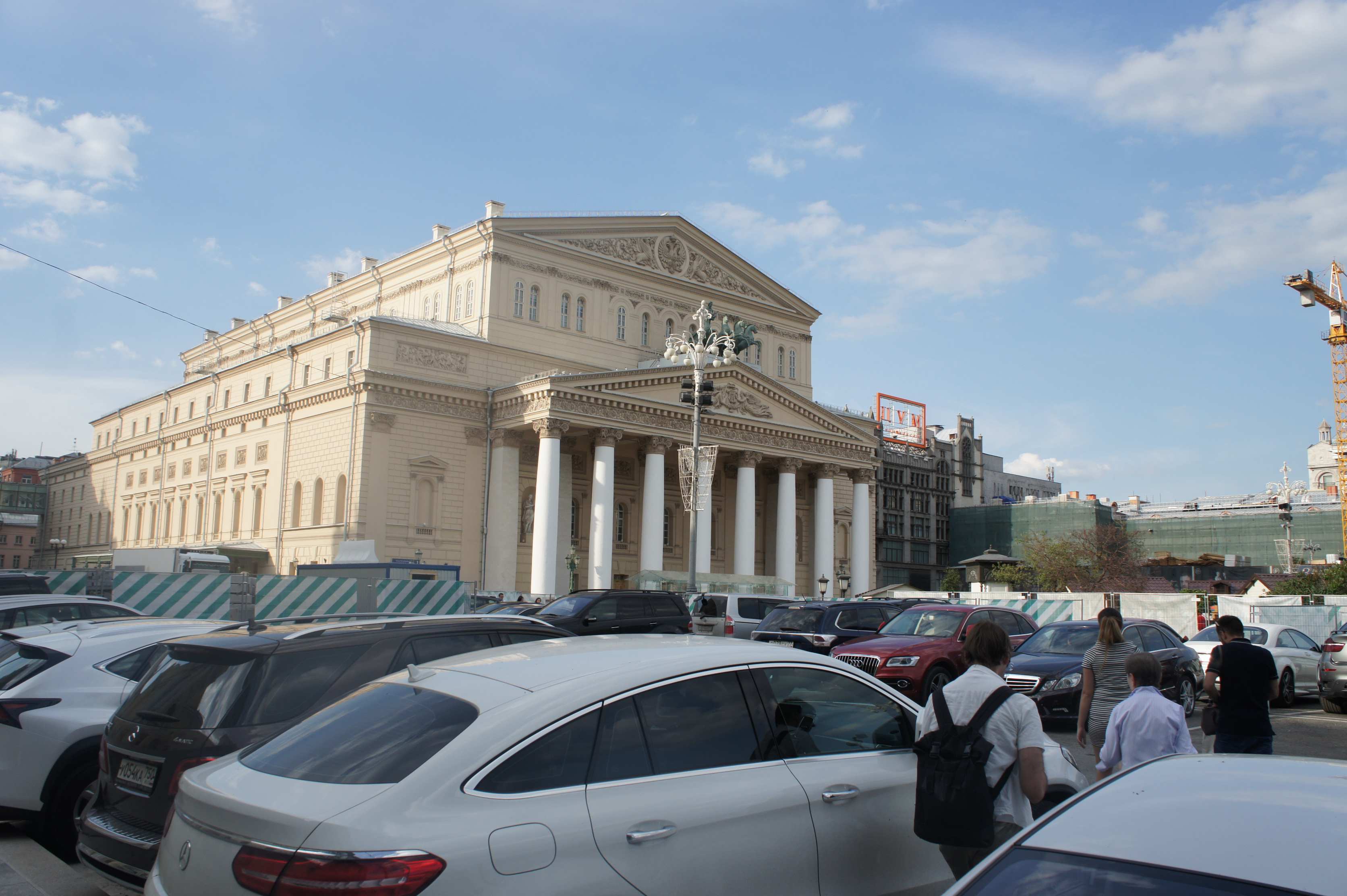 Deden! At first I didn't know what this building was、If you look at the guidance display。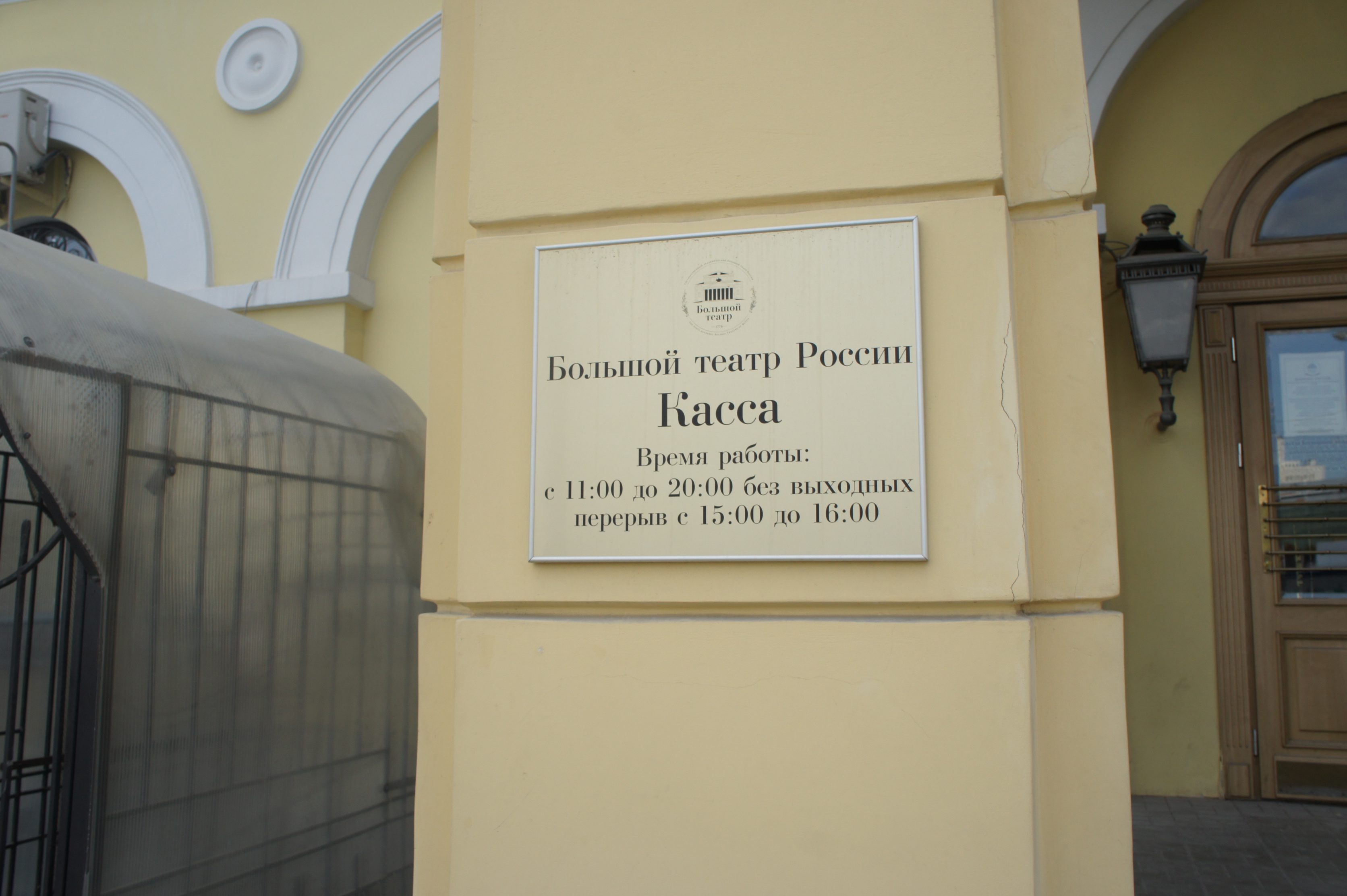 With the Bolshoi Theater。Cheeks、This is the Bolshoi Theater, which is famous for ballet.。By the way, on the nameplate of the above image, "Russian Bolshoi Theater" Ticket Office "business hours:15:00From 16:00Excluding breaks up to 11:00From 20:00Until "is written。
exactly、This time、There is something like a painting exhibition in front of the theater、It was a little crowded。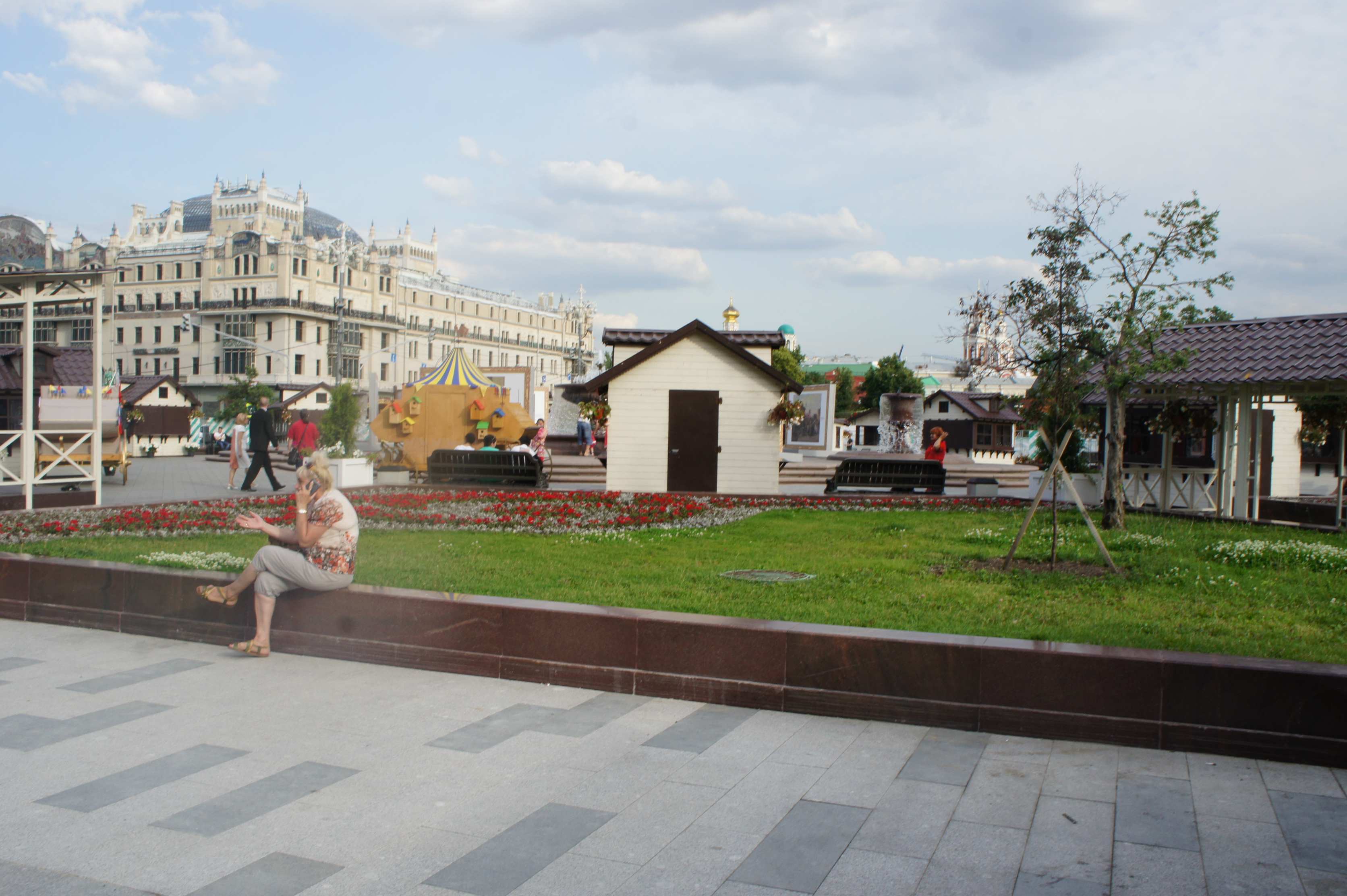 It looks bright in the photo, but the time is already 18:00Past。20:00The door of the theater is closed for some reason even though it is written up to、I can't go inside 😐
I don't have much time, so I'll finish looking at it and look for Red Square.。...... I don't know even if I look for it。I'm sure it was in the southwest direction from the Bolshoi Theater、For the time being, I decided to go to the right with the theater behind the main street in front of the Bolshoi Theater。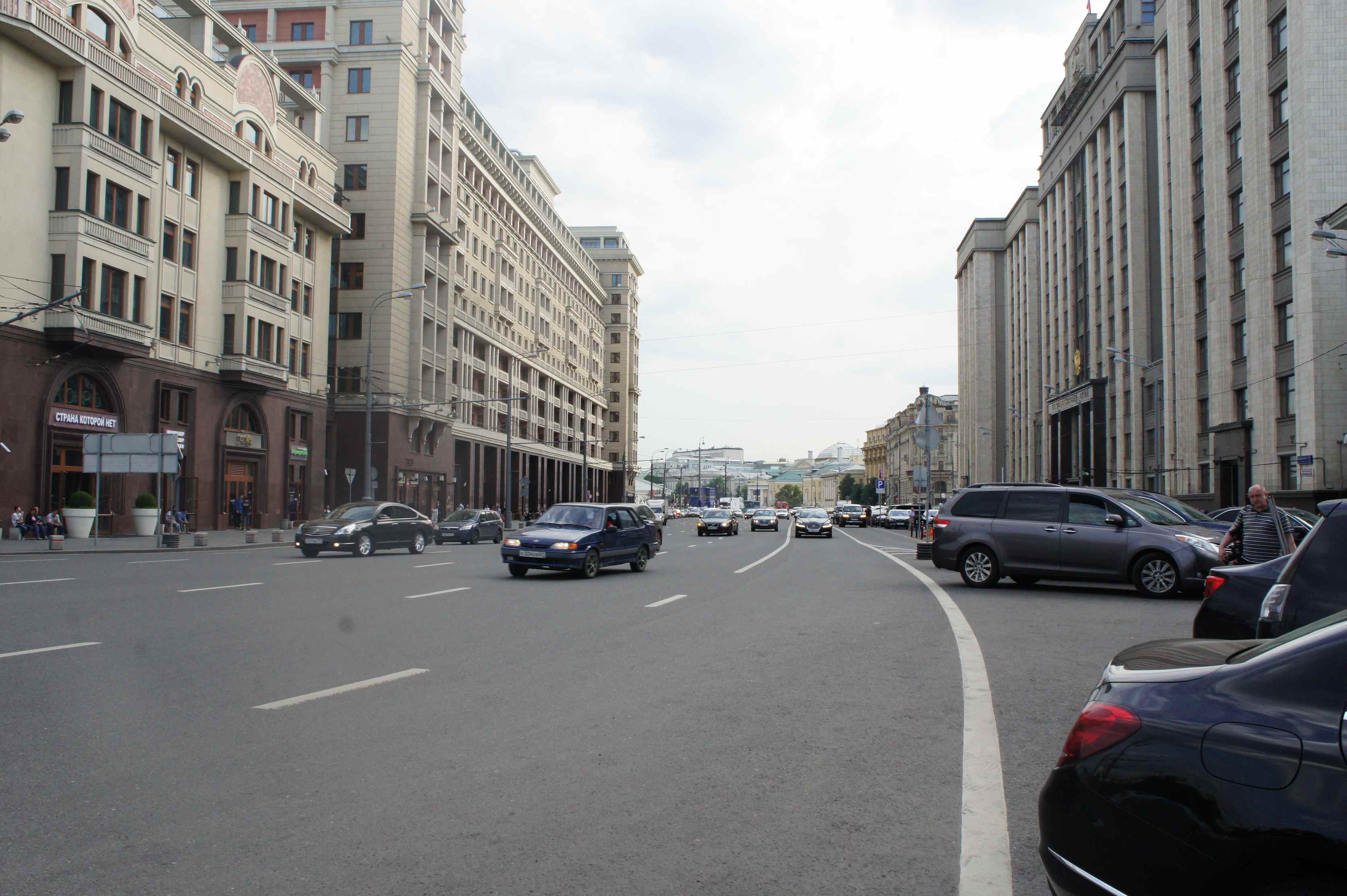 Go straight on this main street 2、3 points。Then I saw a square on the left side、Use the underpass to the other side。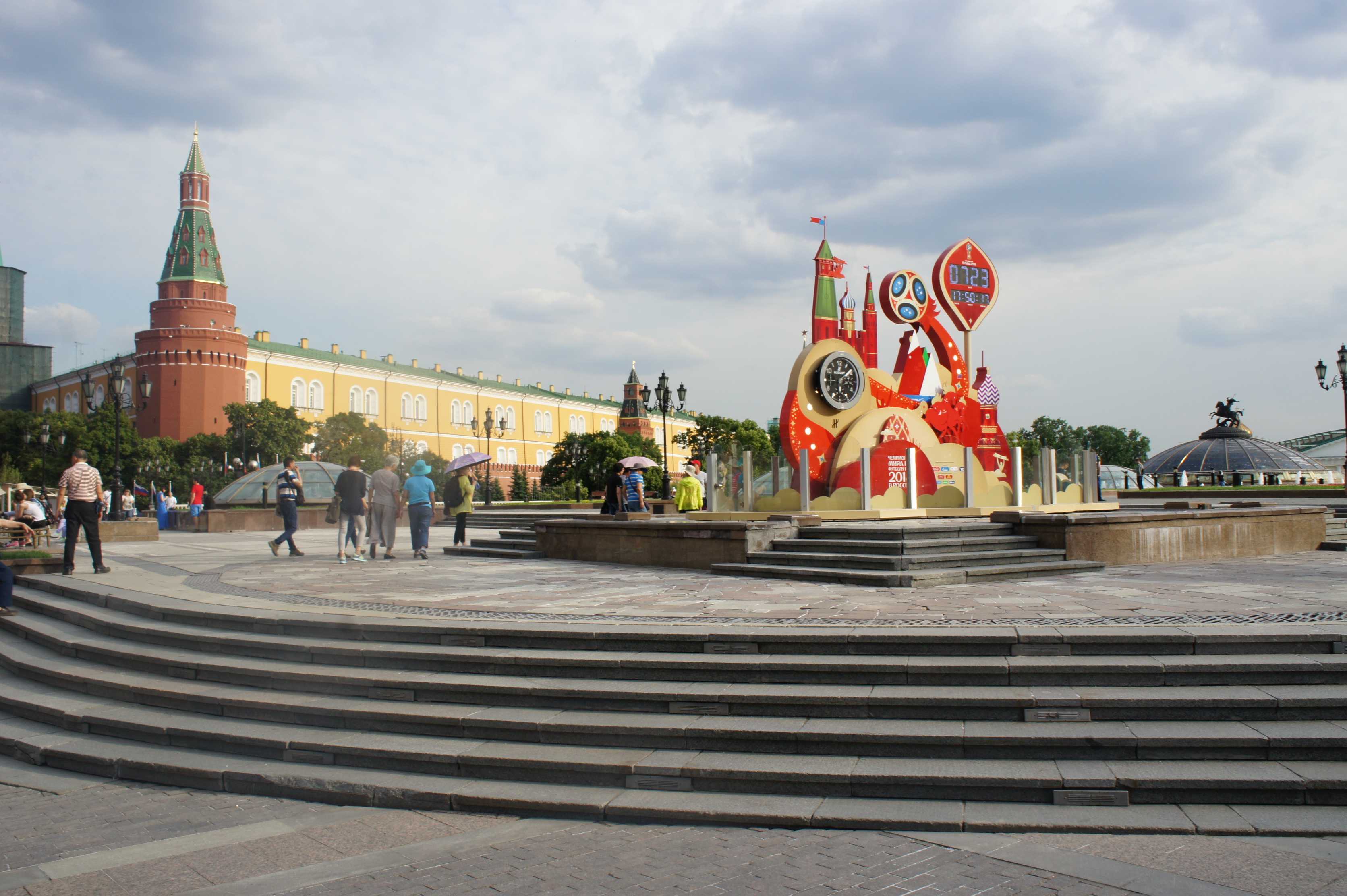 Red building on red object! Is this the Red Square? !! I thought。Actually, I found out later、This was Manege Square (Манежная площадь).。In Russian, Manjejunaya Pro-Shady。Pro-Shaddy means Square。By the way, there is a square with the same name in St. Petersburg.。Well, the place I thought was such a red square was a beautiful place with a flower field and a beautiful fountain.。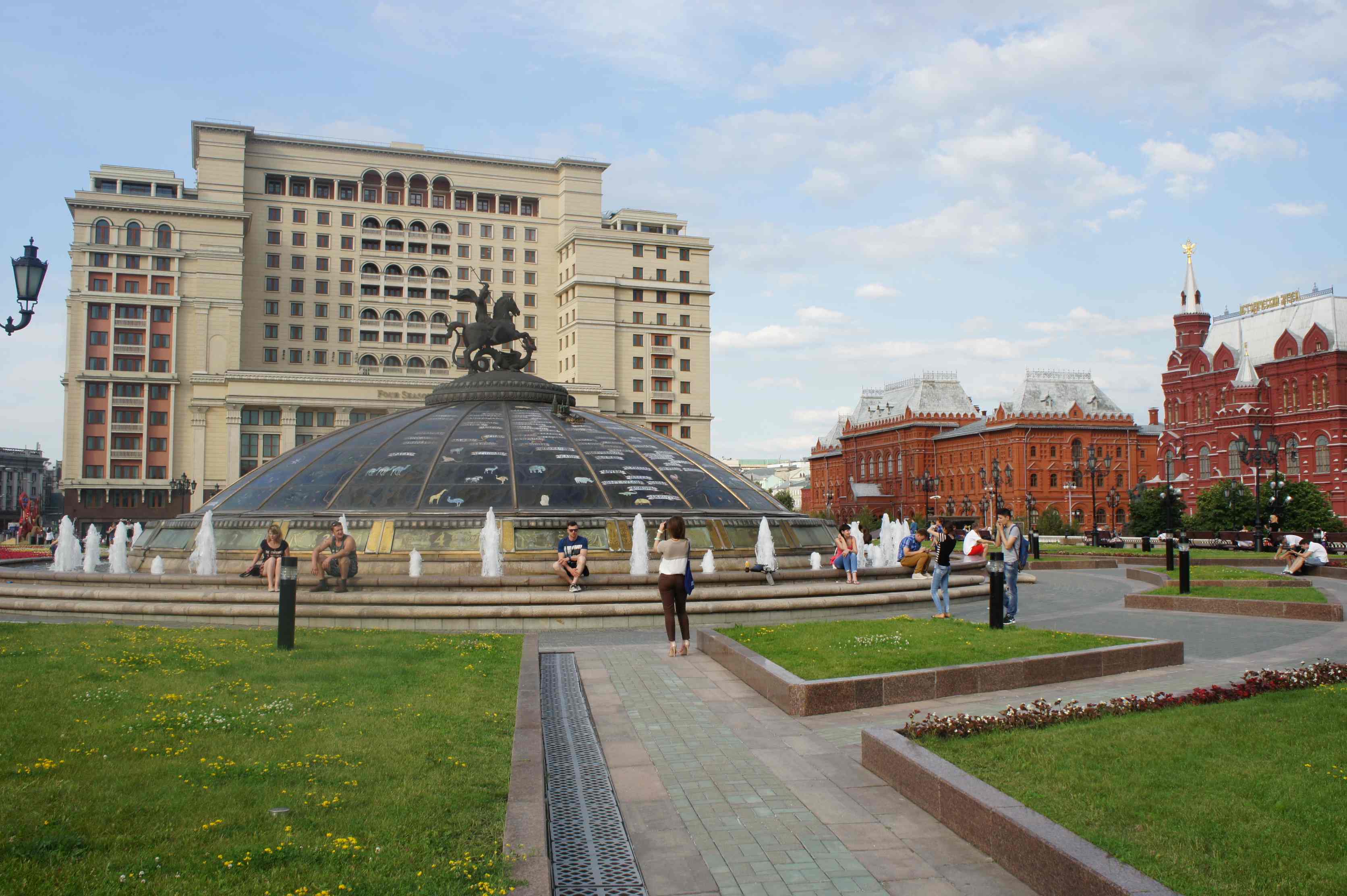 There is a reddish building on the left, it looks like a red square, right? The large building behind is the Four Seasons Hotel, which is famous for the world chain of super luxury hotels called Hotel Moscow.。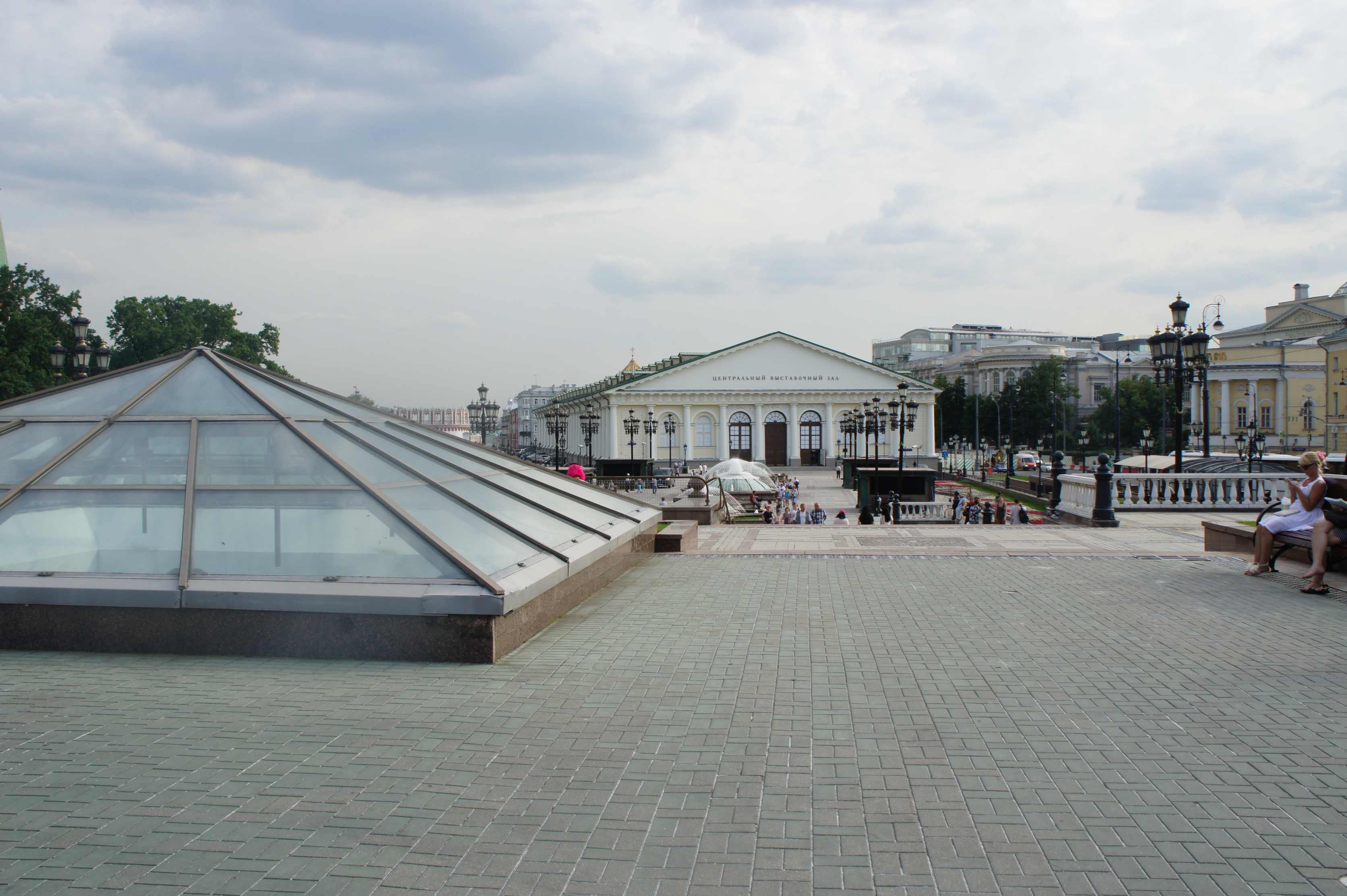 The back side of the previous photo。The white building in the distance is called Moscow Manage、It seems that it was used as a training school and a museum in the past、Currently used as an exhibition hall。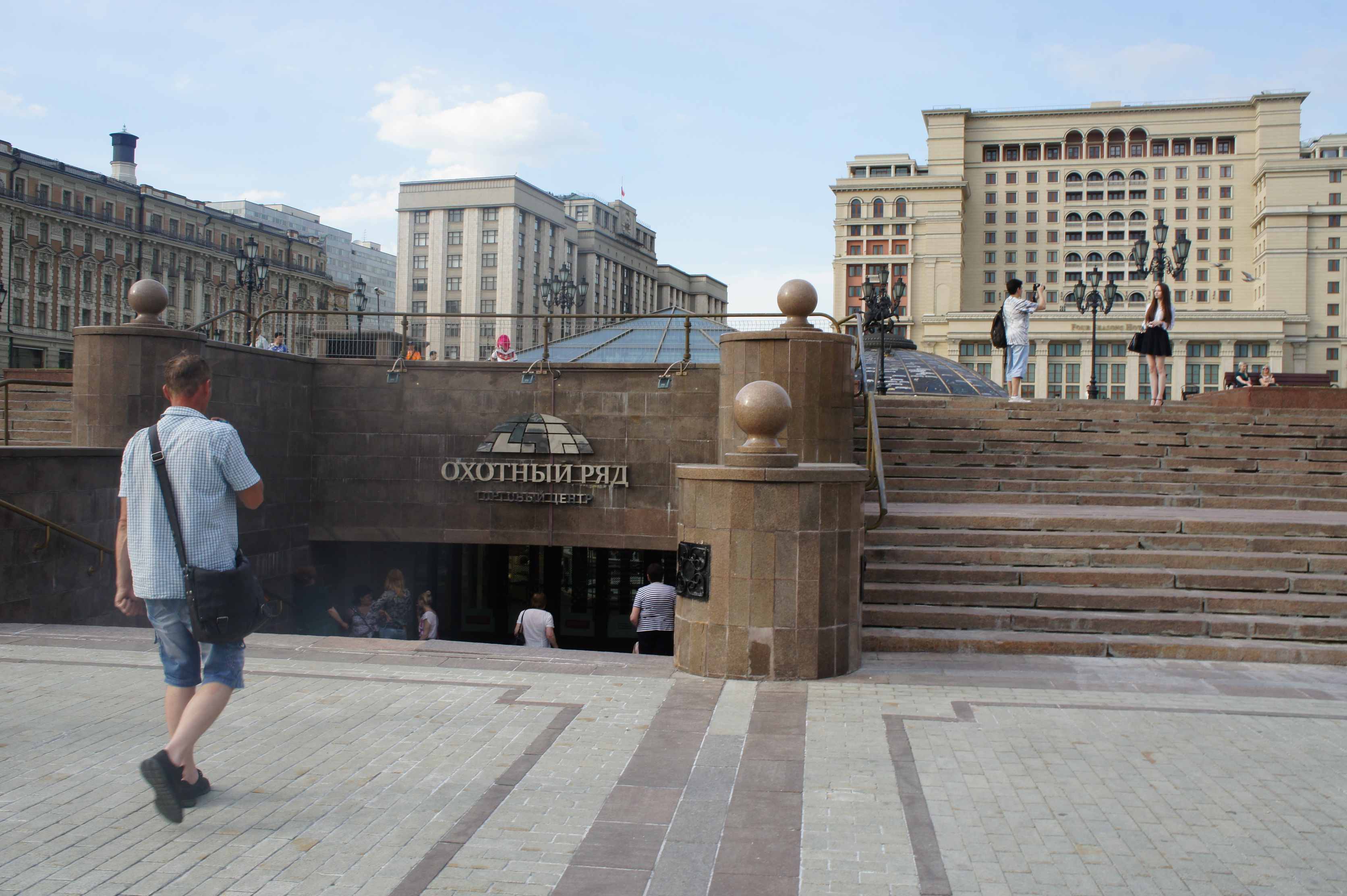 What a subway station! ?? Okhotnyy Ryat station (Охотный ряд) is the closest station to Red Square.。But、From Belorusskaya station you need to change once、After all, it's faster to walk from Teatralnaya Station。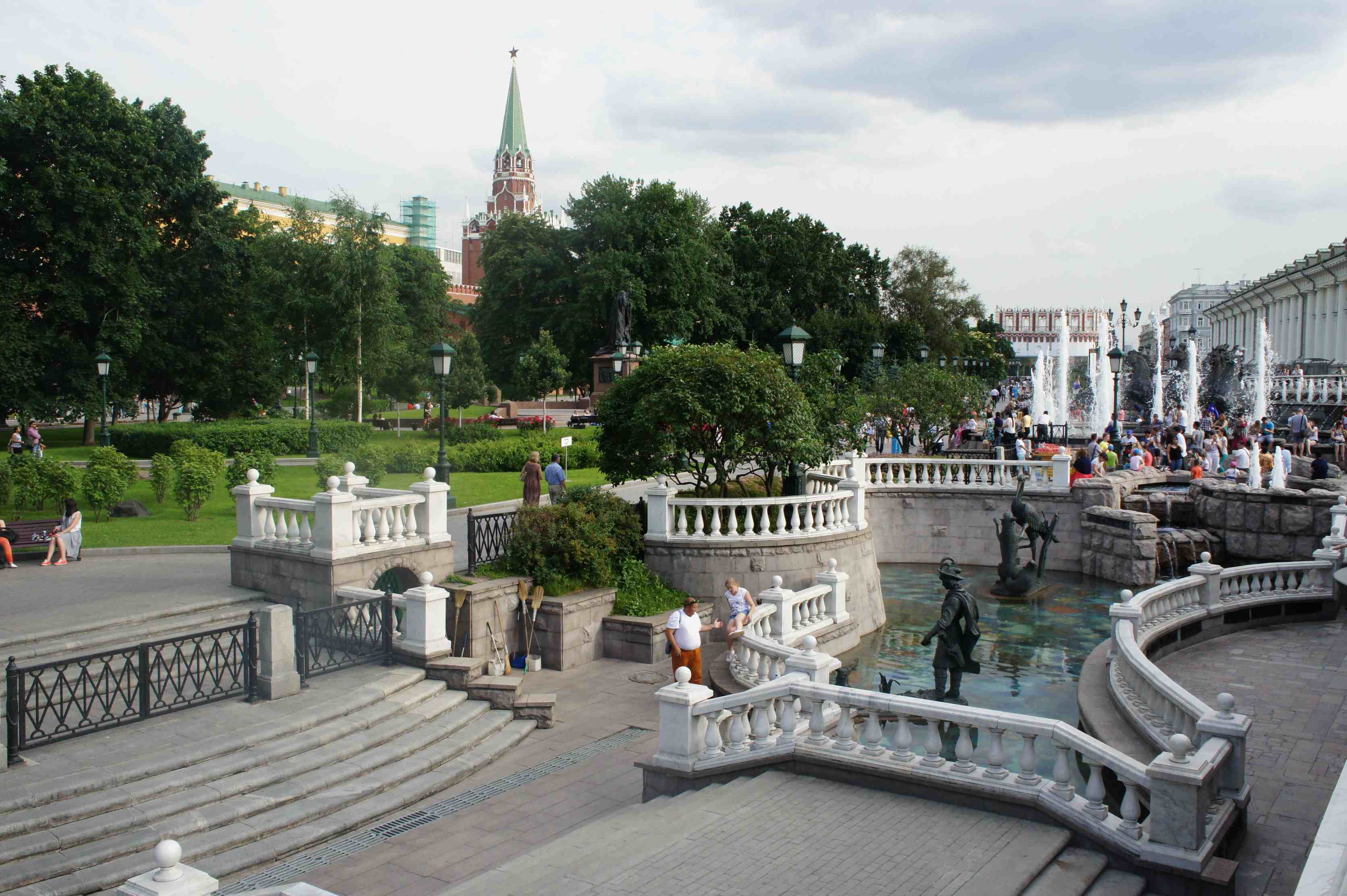 There is a fountain next to Moscow Manage。Because the front of the fountain is directly connected to the exit of the station、There are many people。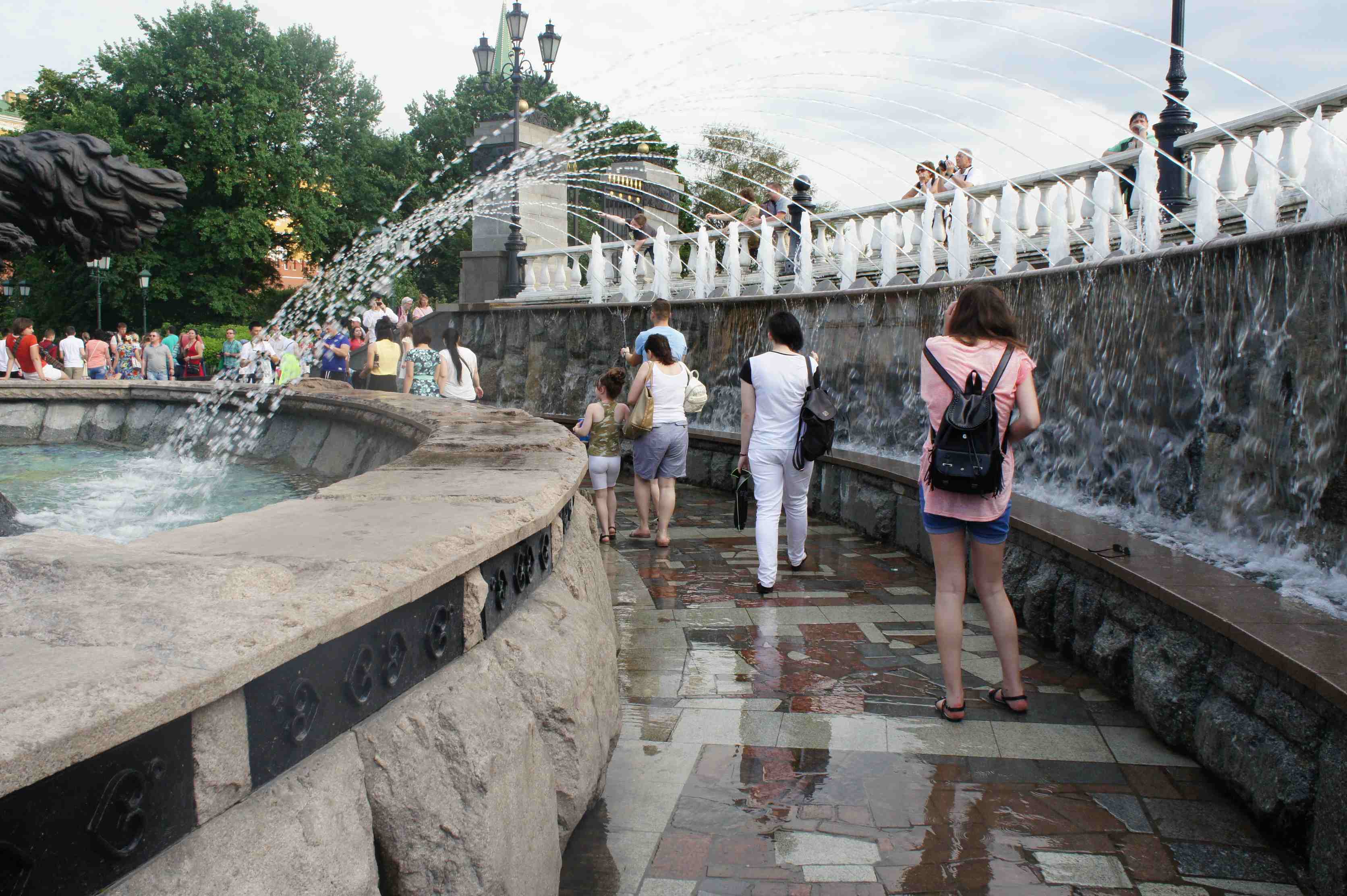 Such a road。I can go under the water arch、Get wet so much。It's summer so it's cool so maybe it's just right?
It's getting longer, so I'll continue next time。Next is the Kremlin。