Melbourne who have chosen to 4 years in a row the first place in livable city in the world。But had I am not listening to the story、What is so livable for it is hard to image。But、Its meaning was found well and actually stay in Melbourne。
If another first will write a conclusion"Cheap price", "good security", "convenience of the height"。Will these three。Or let's described gradually or so for the side details of the subsequent article。Or let's especially touch on price and convenience in this article Do the。
Melbourne city map (free tram area)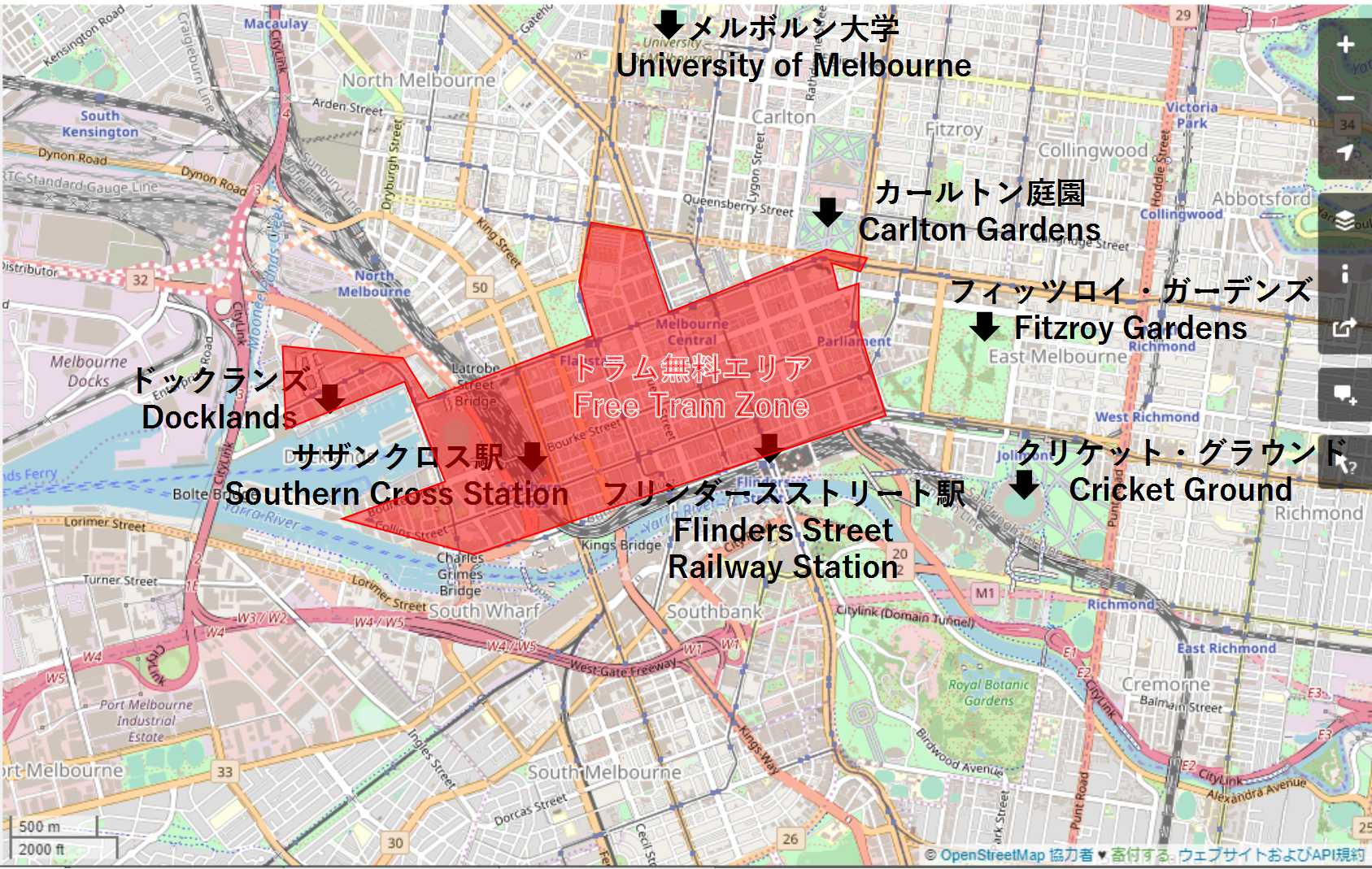 Melbourne tourist destination are concentrated in the city center。Although Melbourne Zoo also out from the map、It is located in a little place where advanced north from the University of Melbourne。
so、That we would like attention to"Free tram"The presence of。Only the red enclosed area、You do not need to tap the Myki card when riding a tram。So、Basically, it'll tram movement is the main。
Except、Caution is the need、It becomes necessary fare and thus out of the red area。Or so sides or to check the current position in the map app of the smartphone、It is a good idea told in advance that the people of the driver and the surrounding is a ride of only free area。Since Melbourne of people is a very kind、Please tell me willingly。
It is by far the cheapest hotel bill compared to Sydney!


But is generally high prices Australia、Here Melbourne is very reasonable。There are a number of hotels that can stay at 10,000 yen or less。Sydney half the sensory。Previous article "Sydney center of the oasis Hyde Park&St. Mary's CathedralAlthough we are introduced in "、Was 15,000 yen per night in a three-star hotel of considerable distance Kings Cross Station from central Sydney。
However、We stayed this time "Hotel Sofia (Hotel Sophia)"About 7,000 yen per night。Location is also close to the Southern Cross Station in the free tram area、Very access was good。
And、I am that you are trying to stay next time "Melbourne City Backpackers (Melbourne City Backpackers)」。The reason why to recommend here、Because who accepted me very empathetic to correspond to when I do not even in this individual hotel guest is involved in a travel trouble。As the details will be described in the following article、And the smooth introduction of the hotel this time。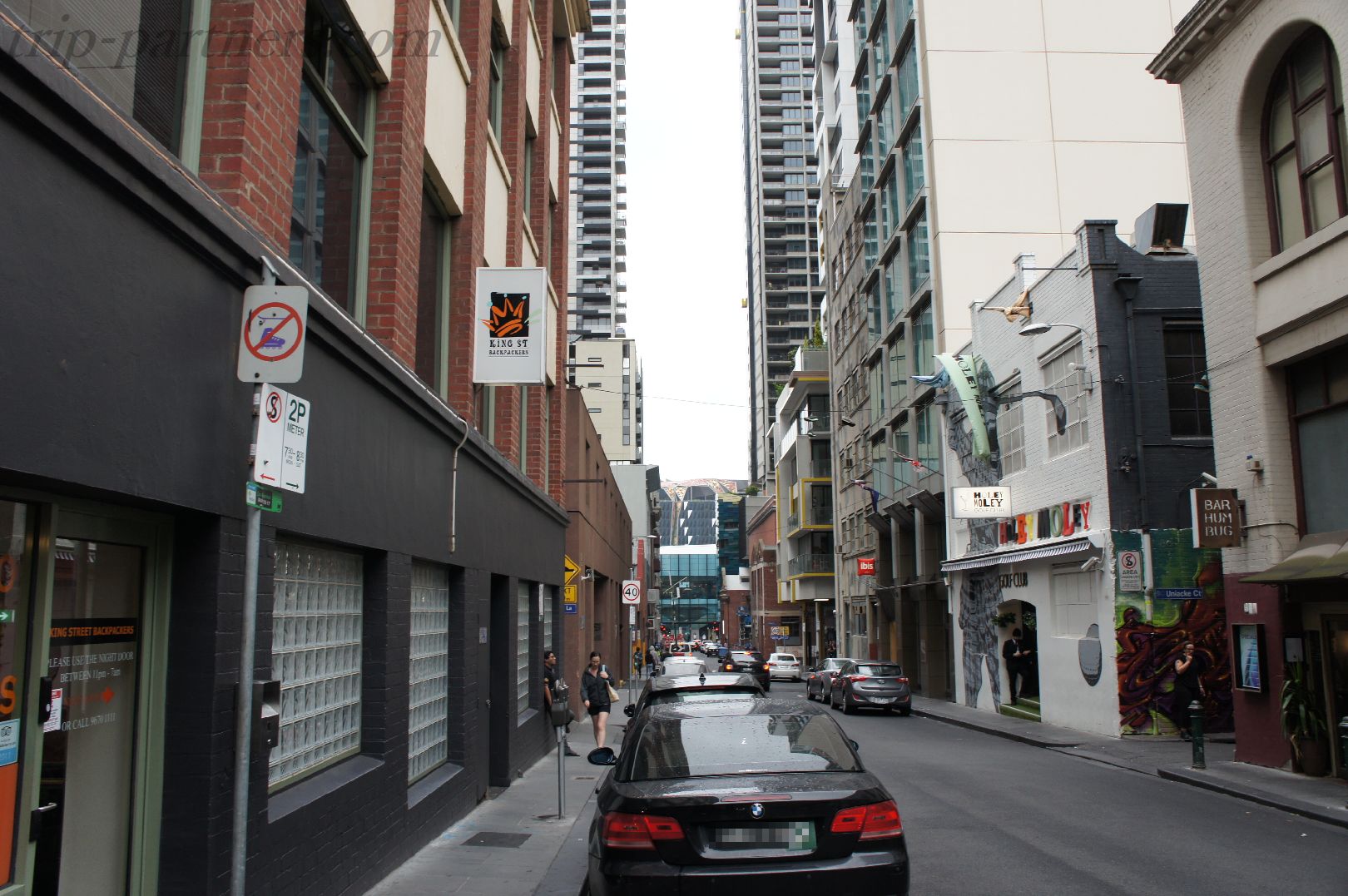 Melbourne City Backpackers to the left of this photo。Form close to the hostel can accommodate at a very low cost for those traveling alone because the hotel for backpacker。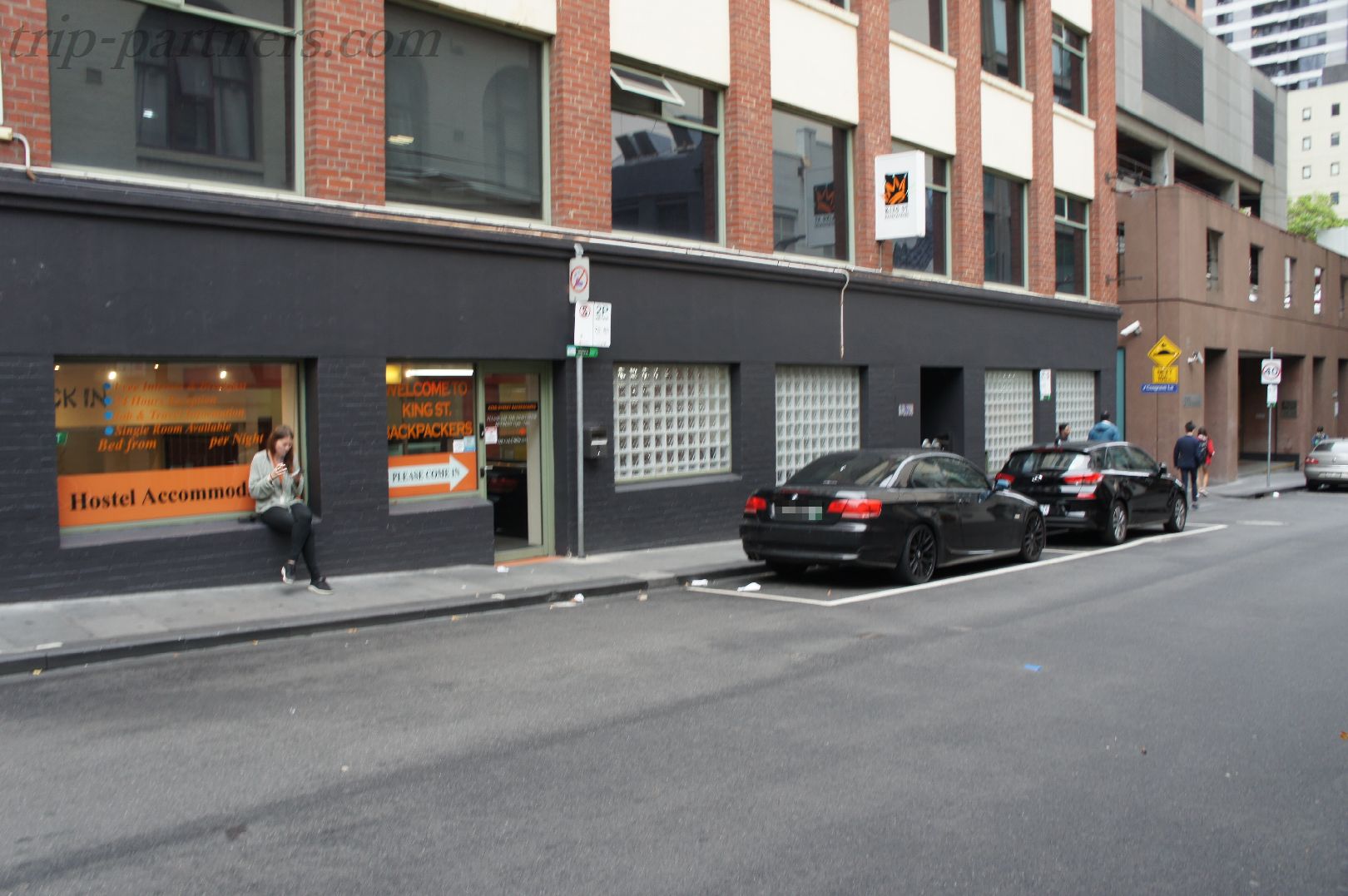 Such a feeling it from another angle。Right that women are sitting。Black car door on the left is the entrance。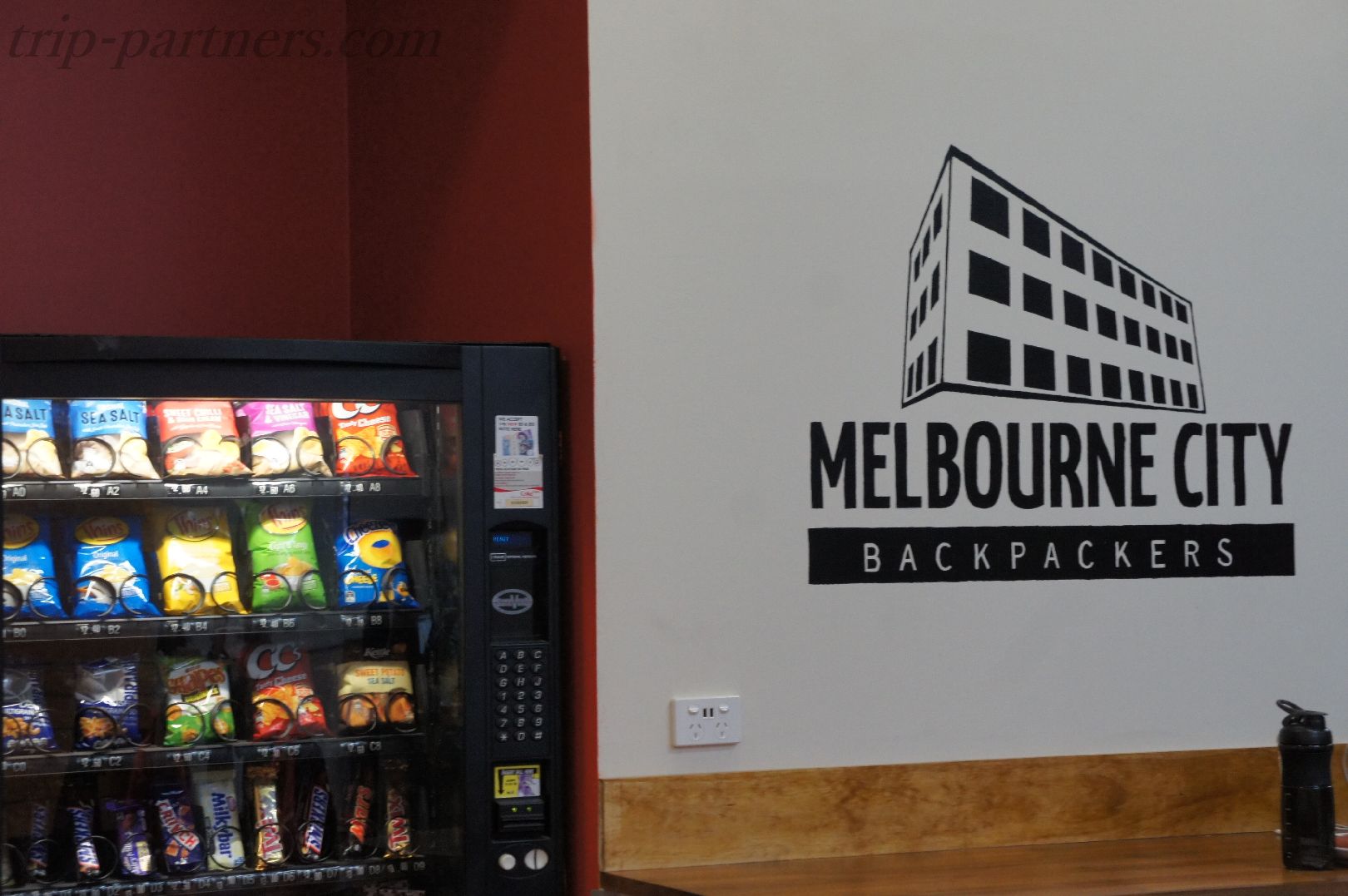 Here is the internal facilities。There was a snack vending machine is to Rashiku backpacker lobby。
Introduction of free tram that runs the Melbourne city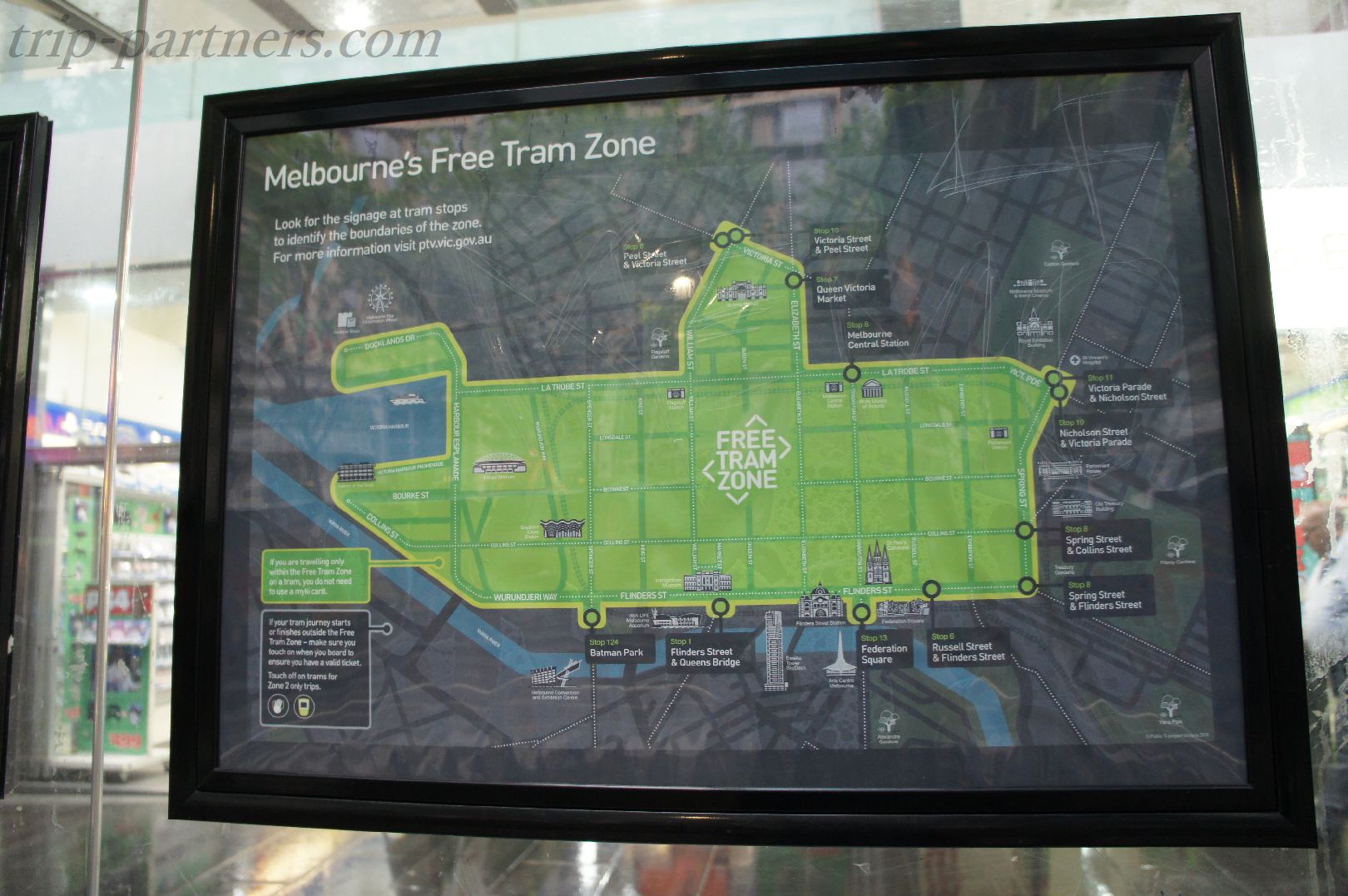 Now、Even in the last tram of introduction。Although it showed loosely a free tram area in the previous map、Here is the official free zone map。Is surrounded by a green area is a tram ride unlimited。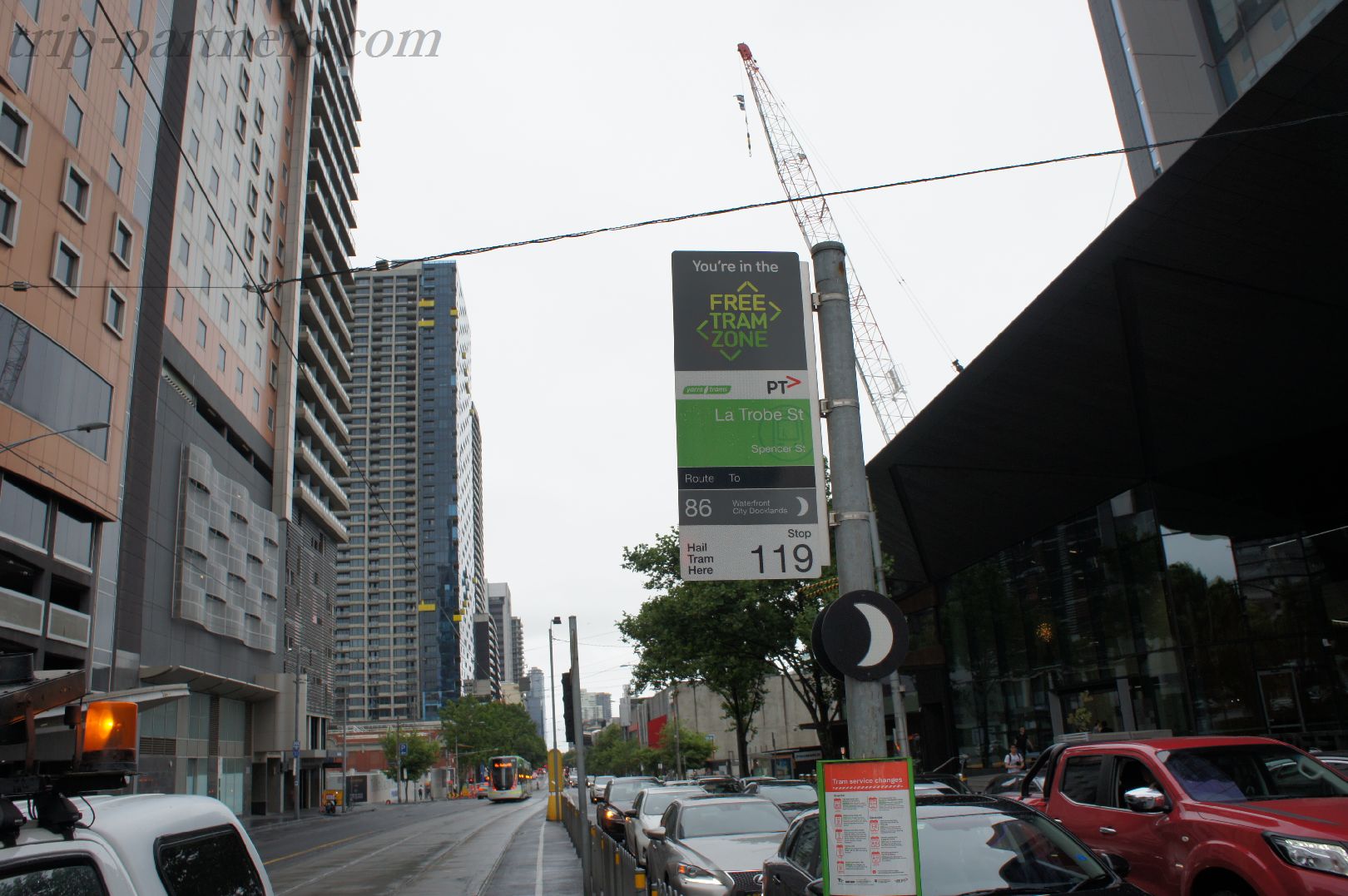 The tram station of the free zone there is a display of such a "FREE TRAM ZONE"。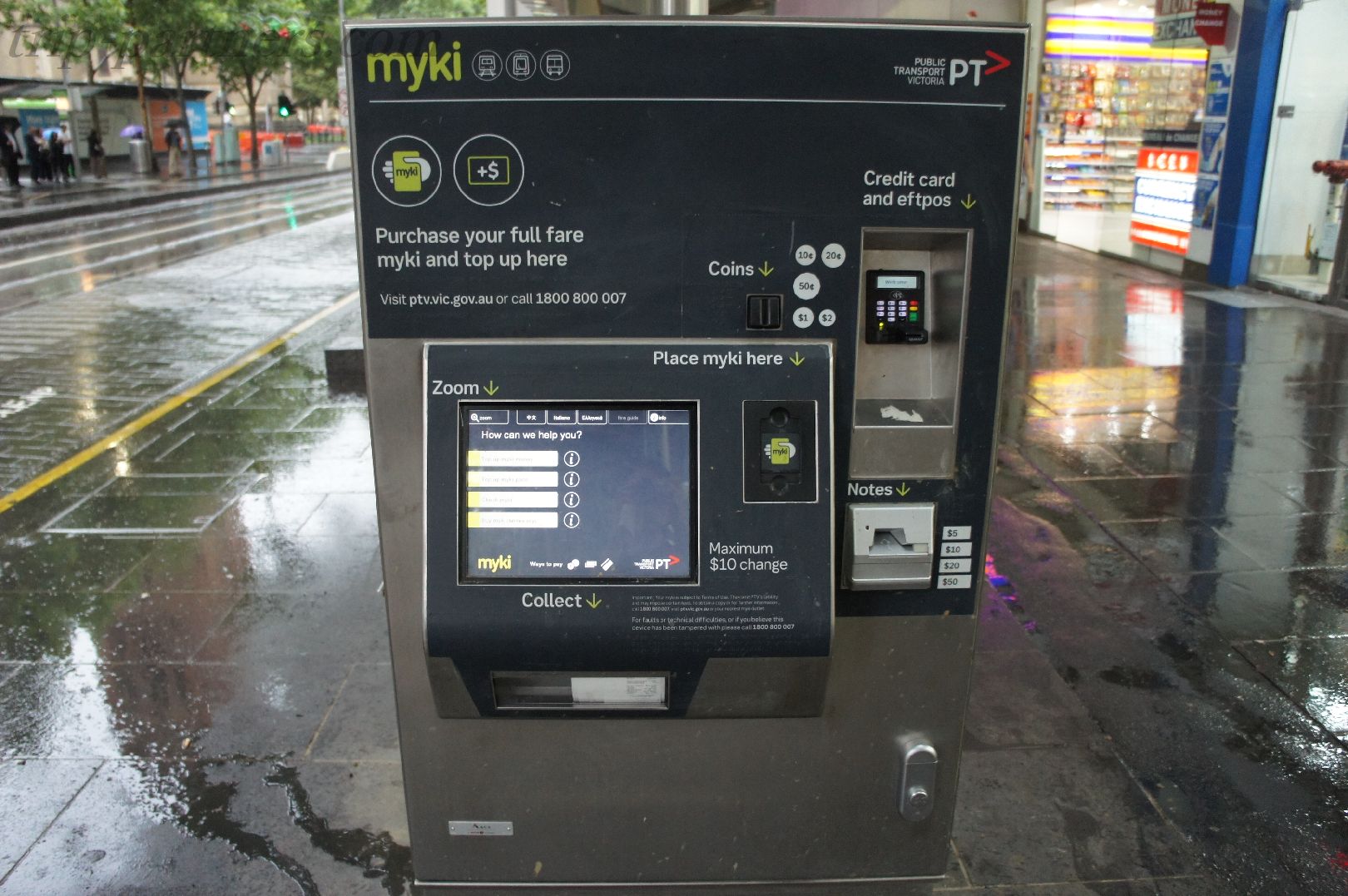 The tram stop there is a vending machine of Myki card。Of course, it charges possible。Except、If only than utilizing free zone you do not need to have a Myki card。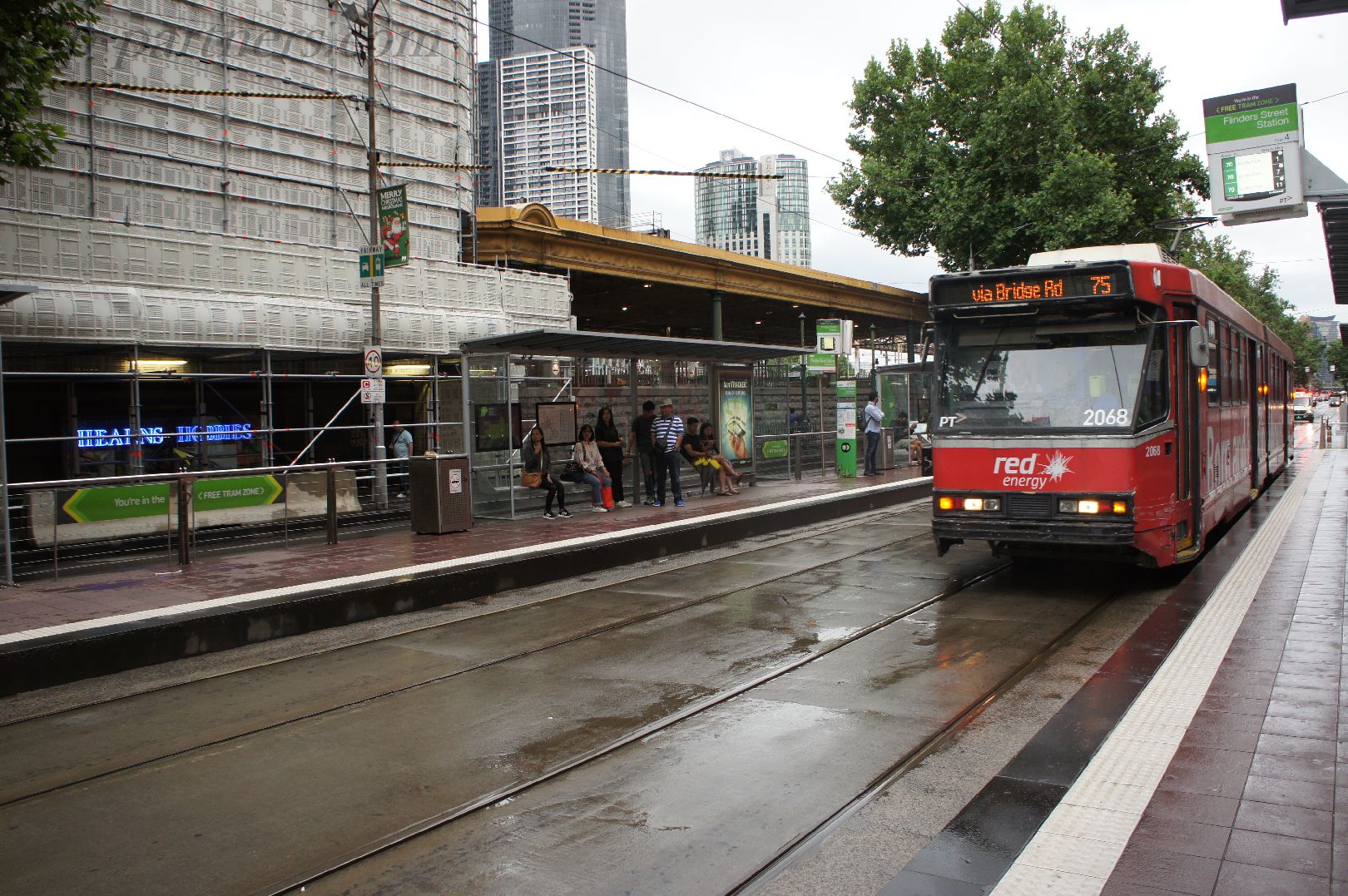 Tram stop is like this。Let's boarded Once the door is open。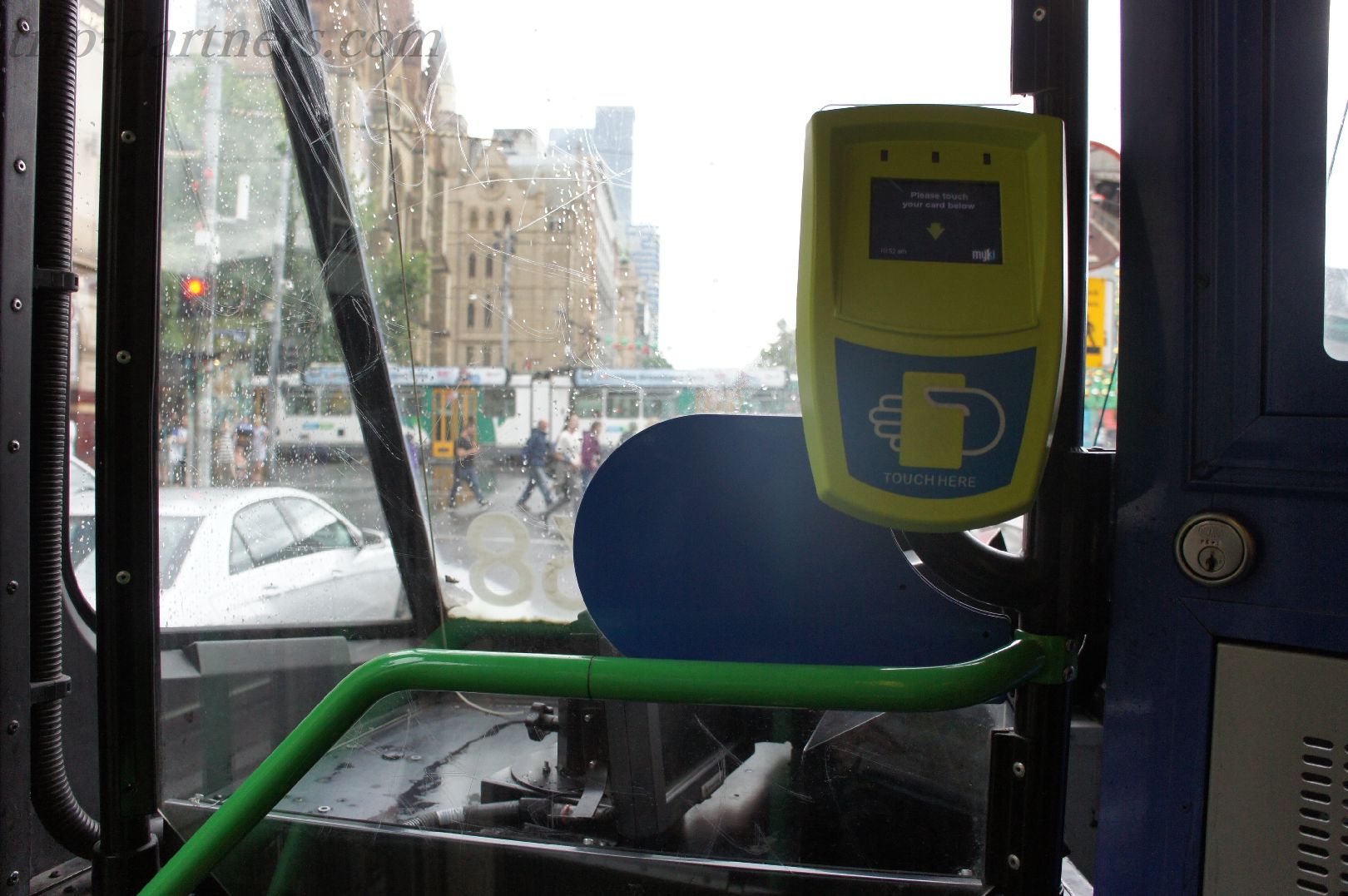 Although there is a machine to tap such Myki card is fine not do anything in the tram。Let's touch only if you want to move beyond the free area。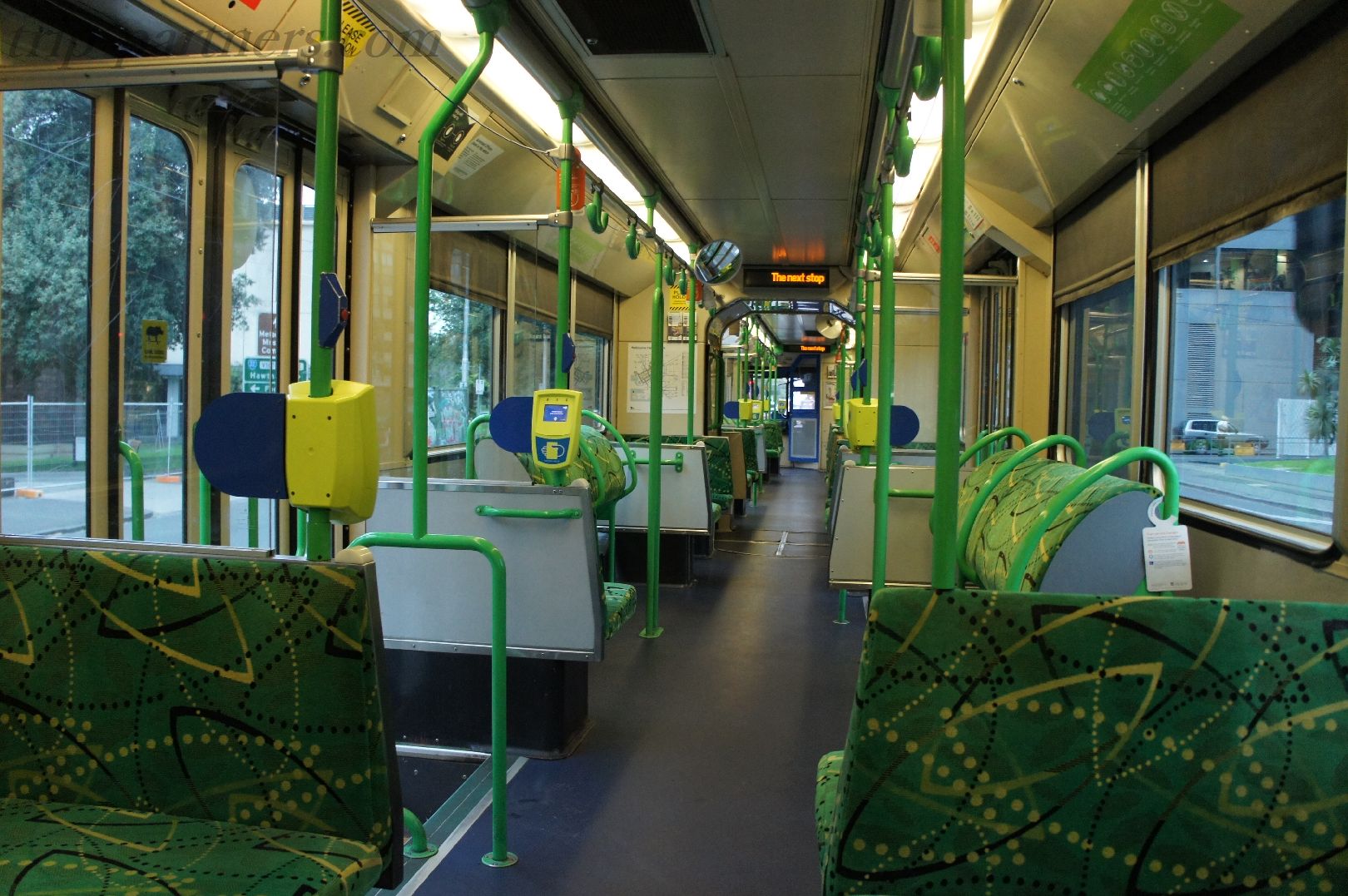 Tram in is like this。Just I have taken the photo I did not this time everyone riding 😆
Melbourne center is free Wi-Fi!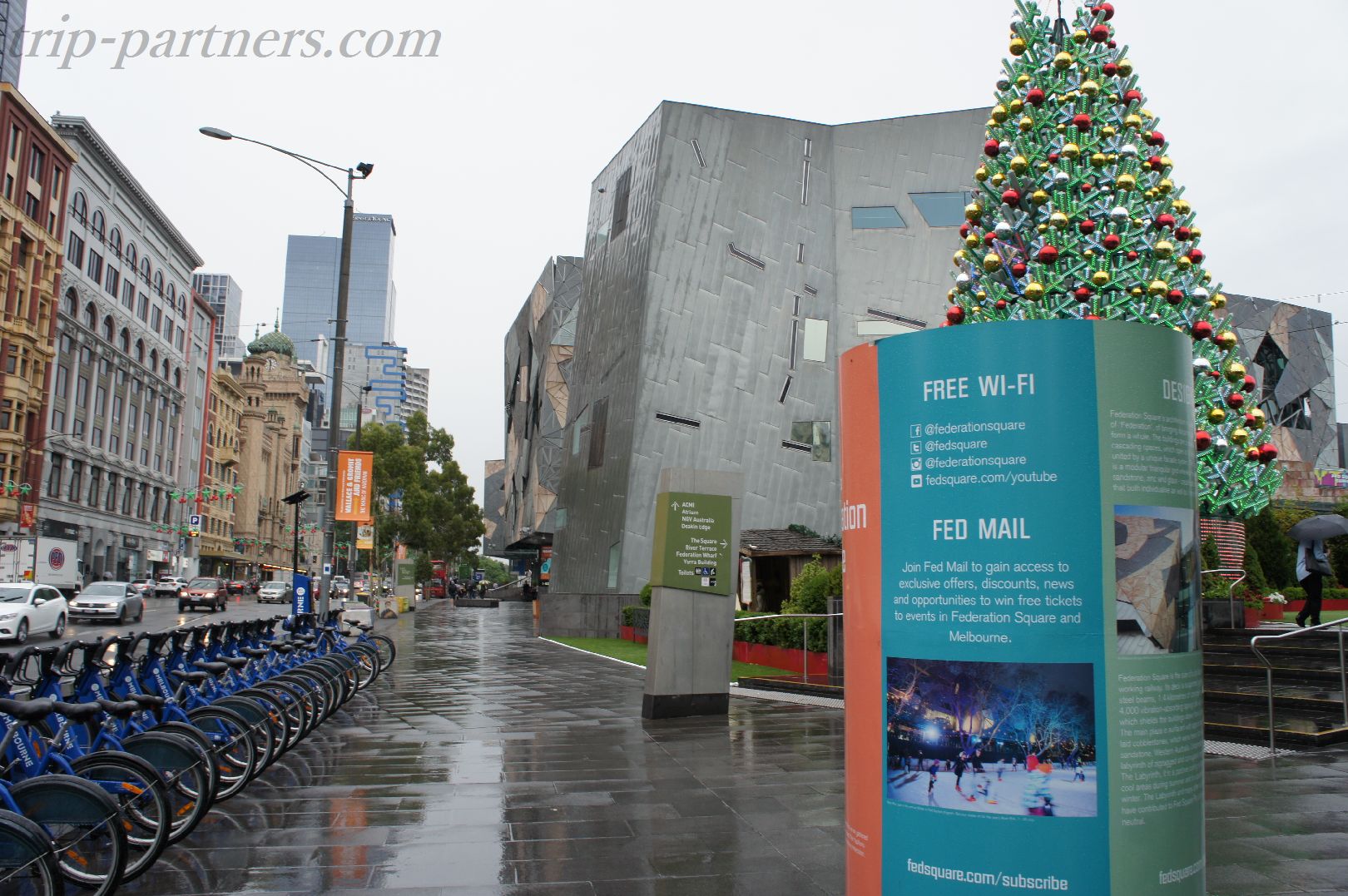 It is the point that through the FreeWi-Fi the town of Melbourne is great。I am very happy the service if you do not bring in overseas Wi-Fi。In particular, since far and riding the tram do not know whether the free zones of、During the tram ride was always to determine the location on the map by connecting to Wi-Fi。
after、Pokemon GO also it to easy to do!
Visitor Information Center (Melbourne Visitor Center)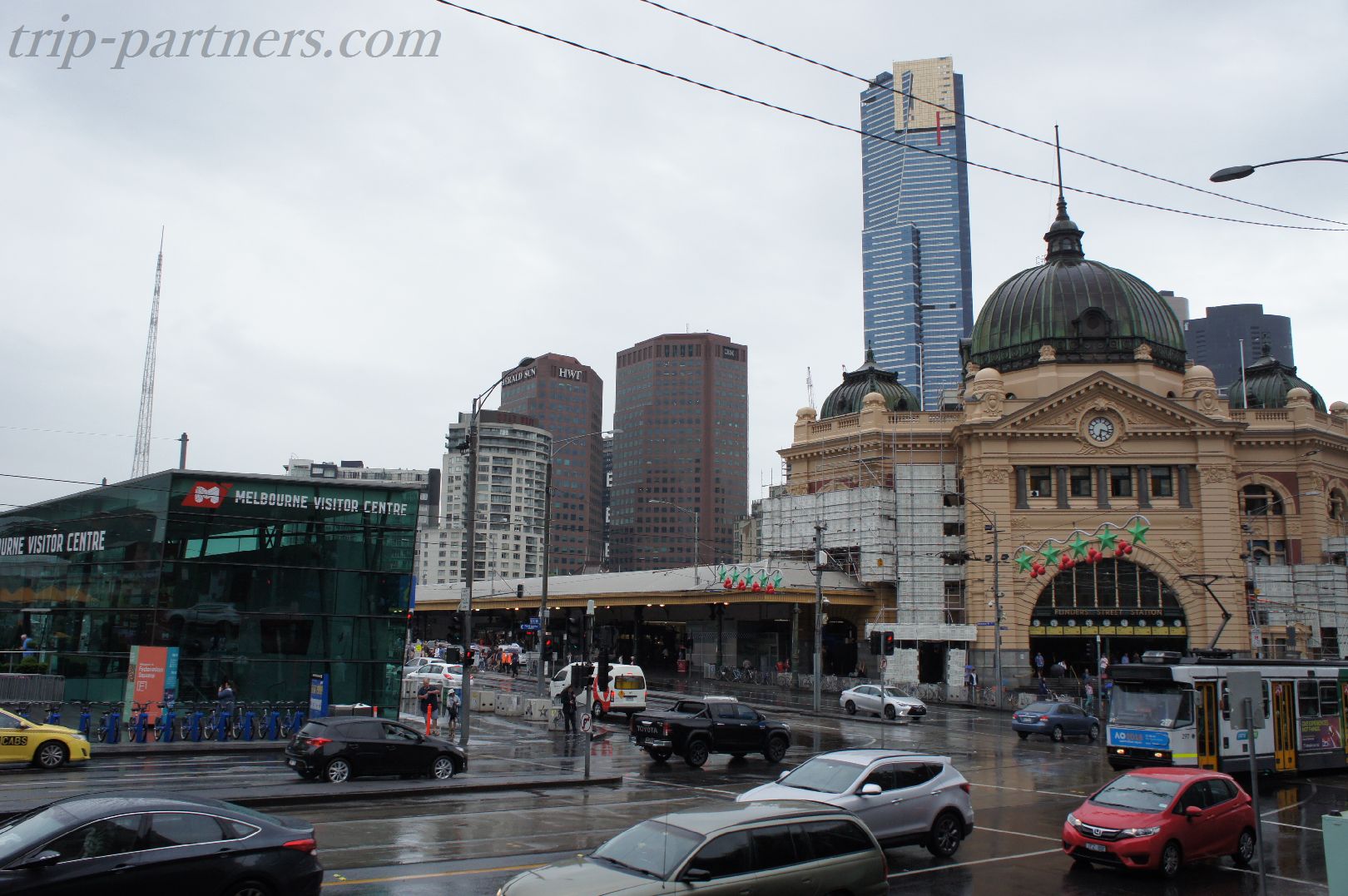 Opposite Melbourne Visitor Center of Flinders Street Station。It may try to visit Once the trouble in tourism。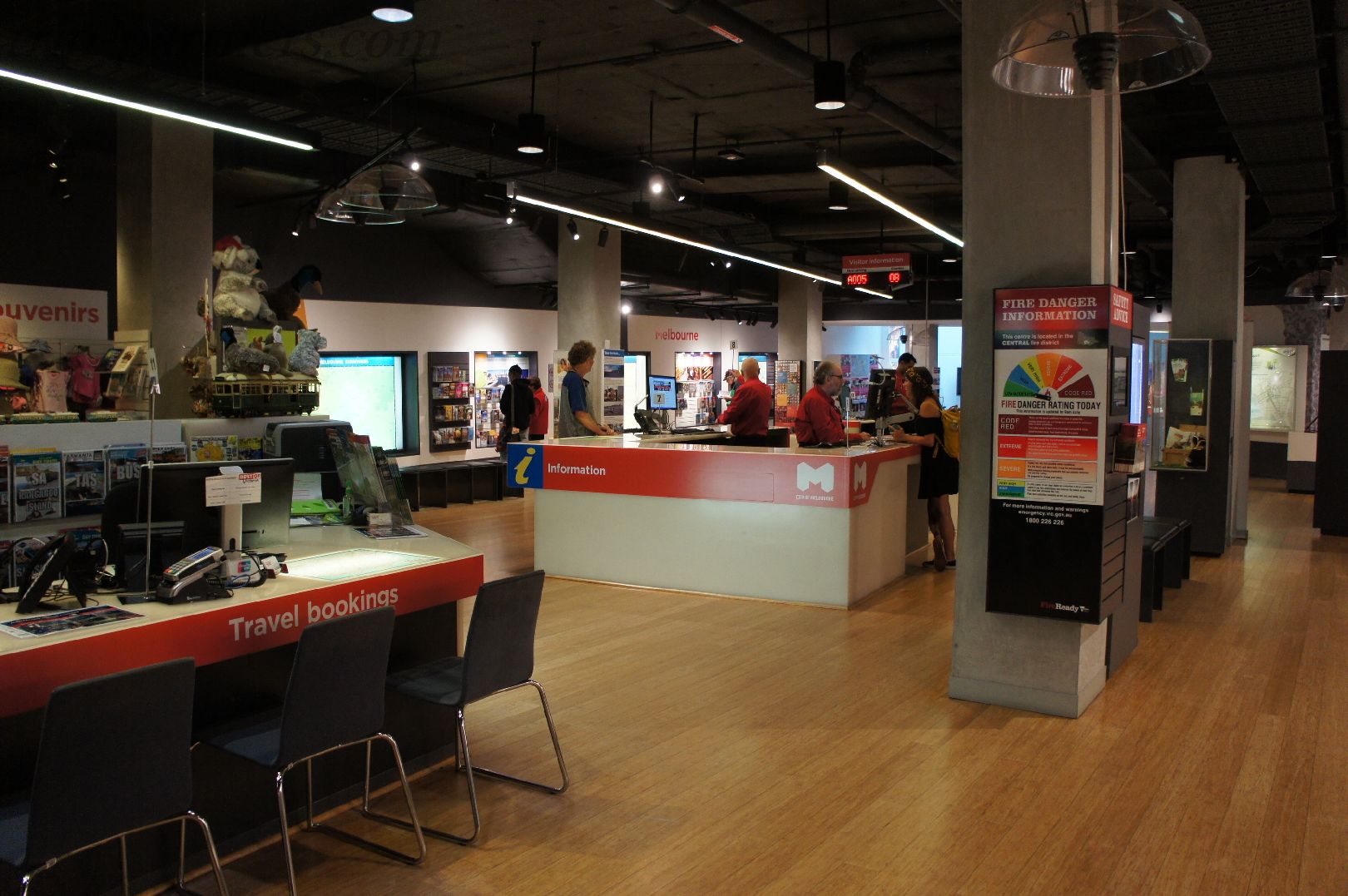 Little fashionable in the Visitor Center。It was also sold koala and kangaroo stuffed(Lol)
The next is a summary Melbourne sightseeing tour!