Leads to the promenade toward and entering a side street of the Information Center located in the Echo Point Lookout to the Three Sisters。Here a little because did not have a description of the Three Sisters until now。
The rock formations called the Three Sisters、Each minor (Meehni)、Wimura (Wimlah)、Named Ganadu (Gunnedoo) has attached。These According to Aboriginal legend that the figure has changed 3 sisters。
While sisters are you I must have gone in love with three brothers of different another tribe、First of all sisters in the law of the village is that of the had not been allowed to marry another race。there、3When the brothers were trying to Tsuresaro the girls、That has changed in the rock in order to elders defend the 3 sisters。
It is something like have heard something somewhere
Walking map "Three Sisters" Three Sisters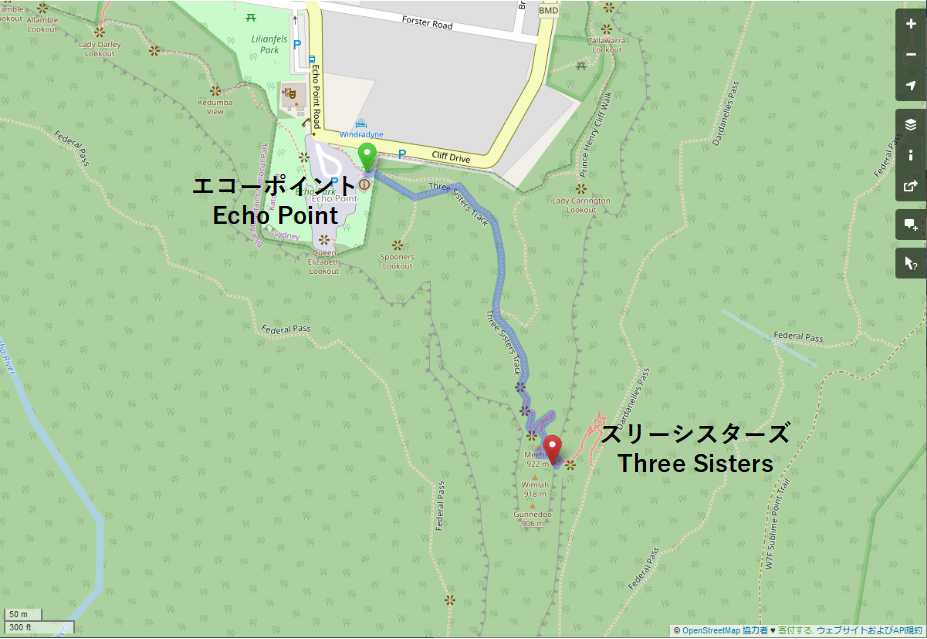 Walking distance will take more time than is seen in the map because I'm not a big deal going down the stairs。It should be noted、Three Sisters is minor in order from the north (Meehni)、Wimura (Wimlah)、Ganadu (Gunnedoo)。Only minor is the tourists is to go among them。
First, to the minor (Meehni)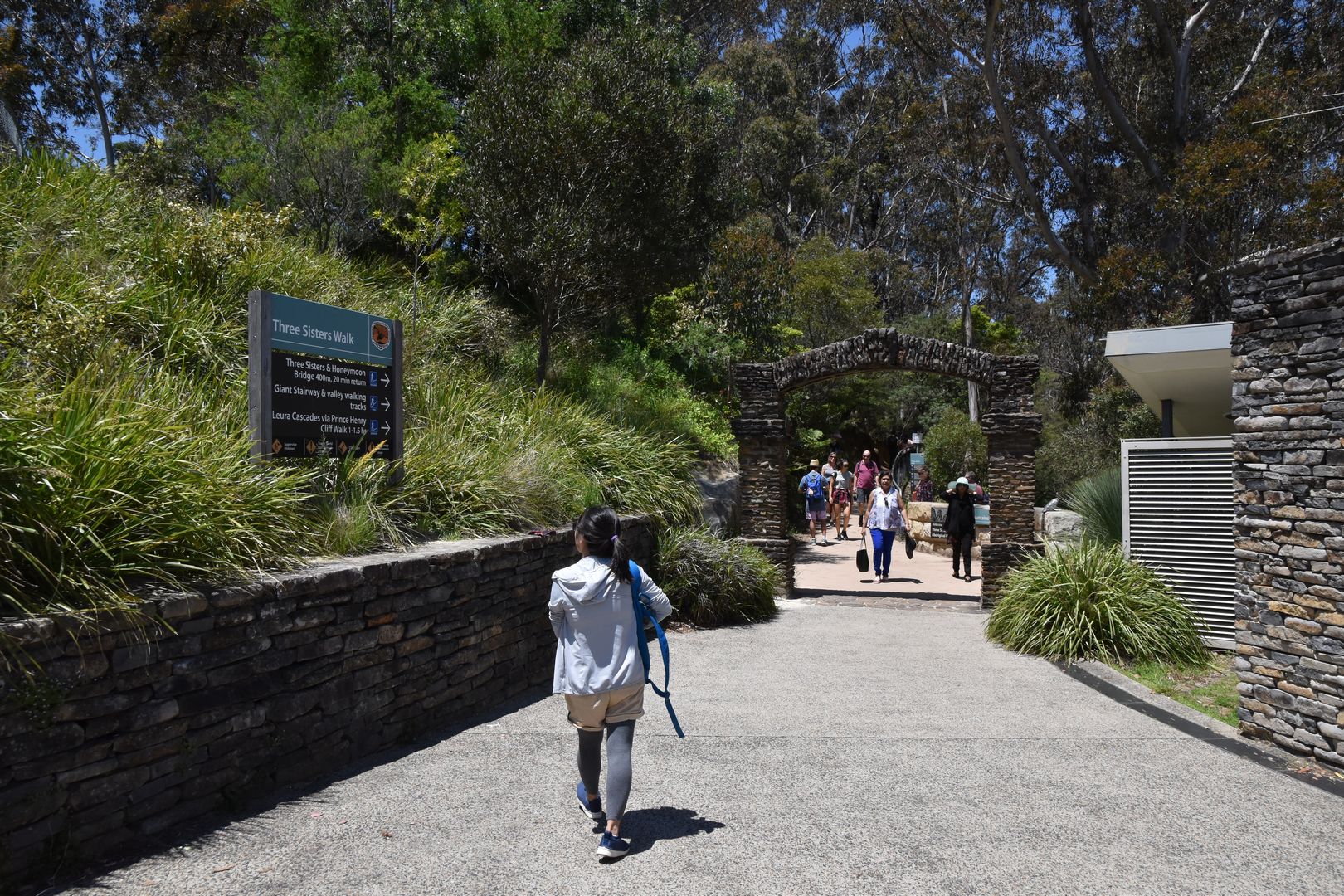 Information Center next to the road is the Three Sisters walk is the way leading to the Three Sisters。There is no hesitation。Only advance this road obediently。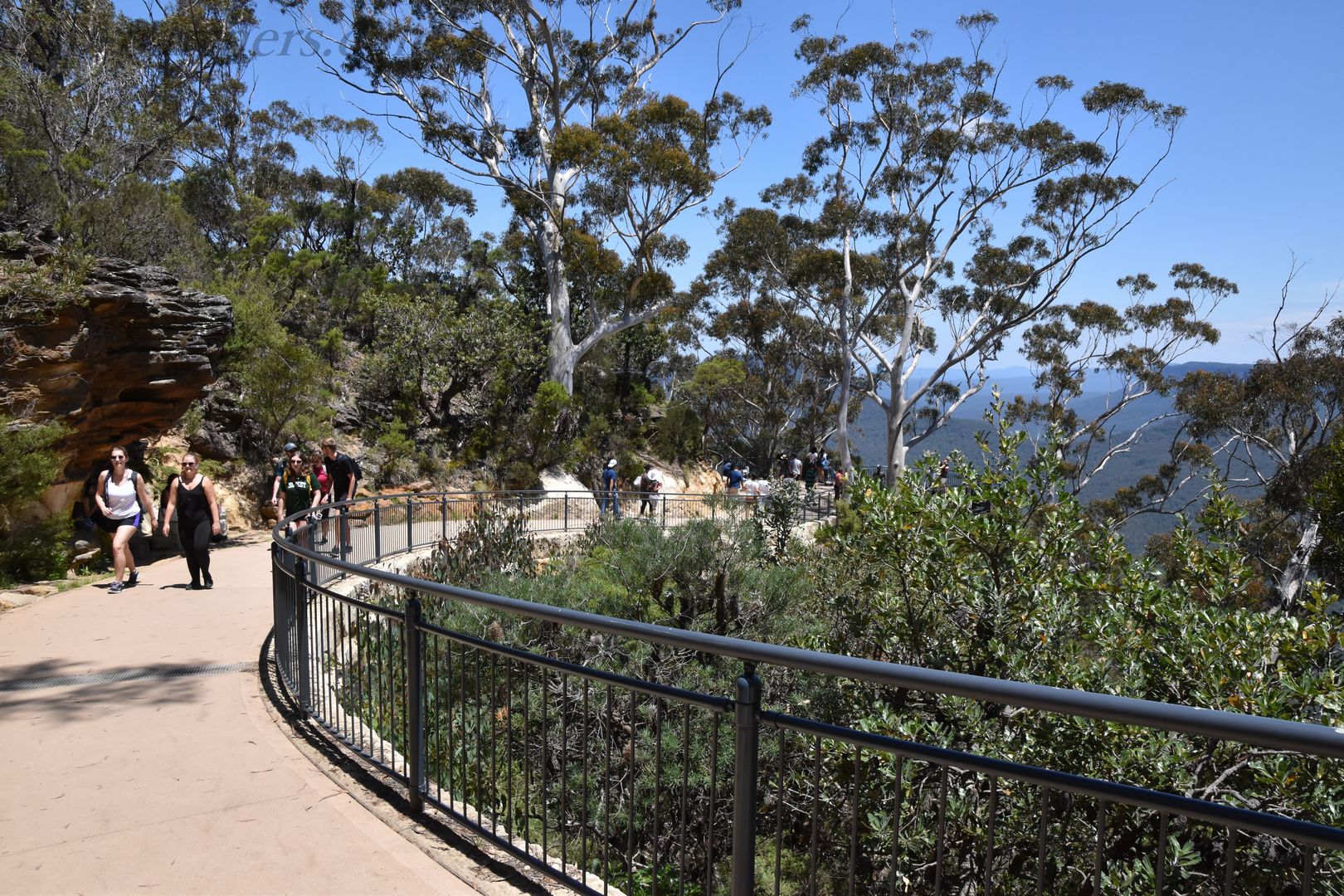 Properly can walk without problems we have that are paved。Even so hot。That's essential sunscreen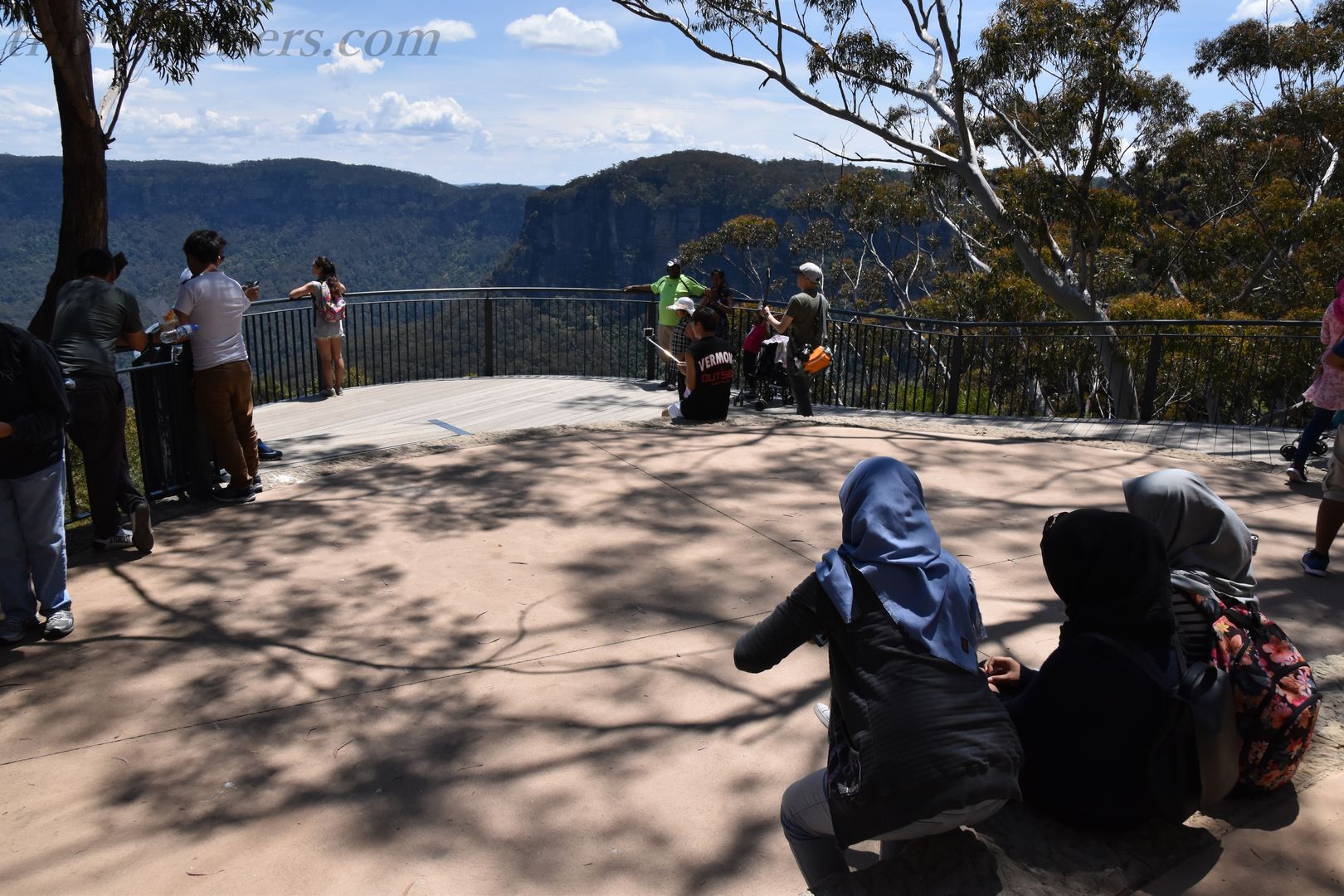 The middle of the view point。Everyone we have a break here slowly。I have to ahead because the rush。Because、I've been Miaki also of the other Blue Mountains landscape w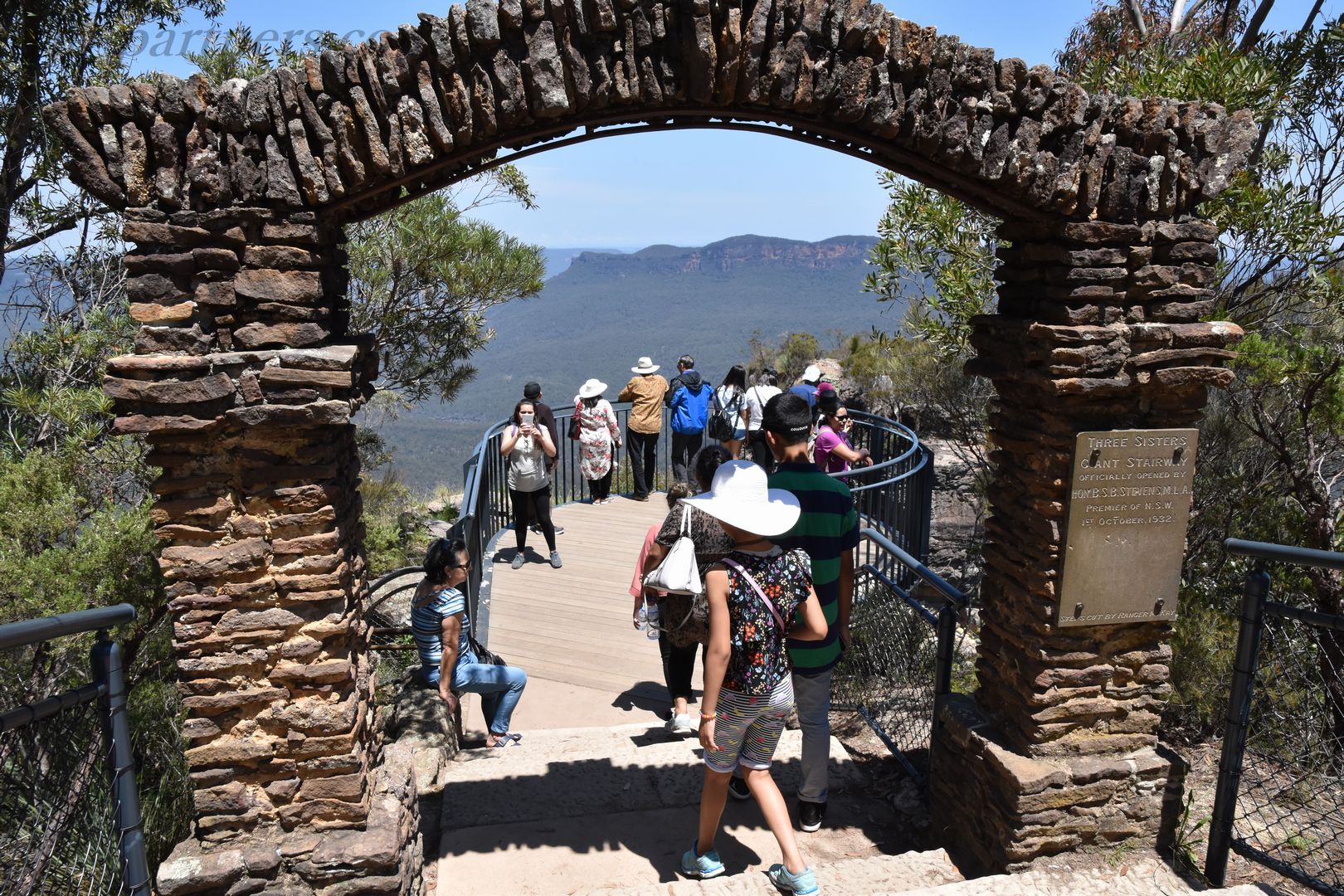 When you pass through the individual gates to the stairs leading to minor。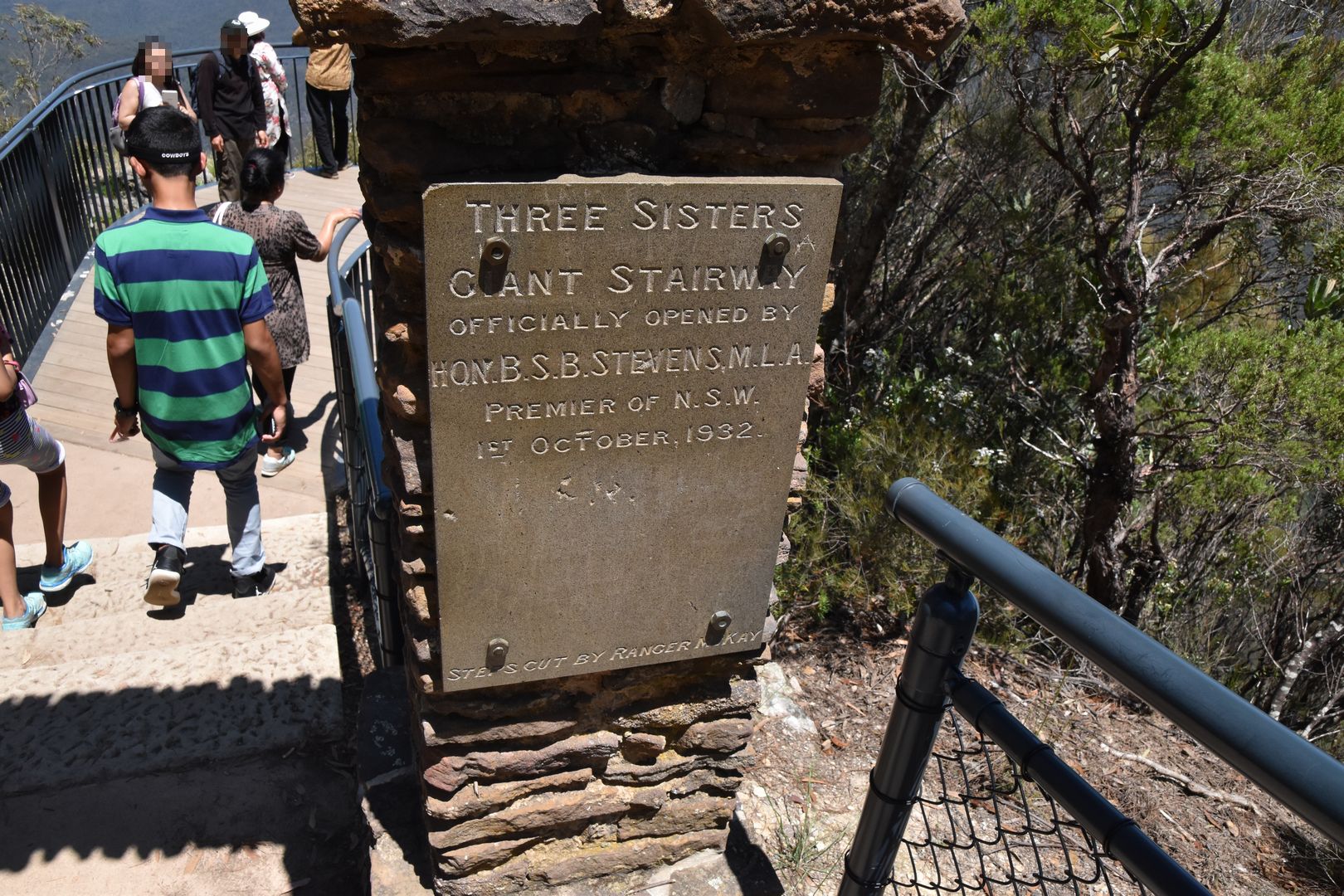 1932Stairs, which opened in October of the year。Naa historic in what mind。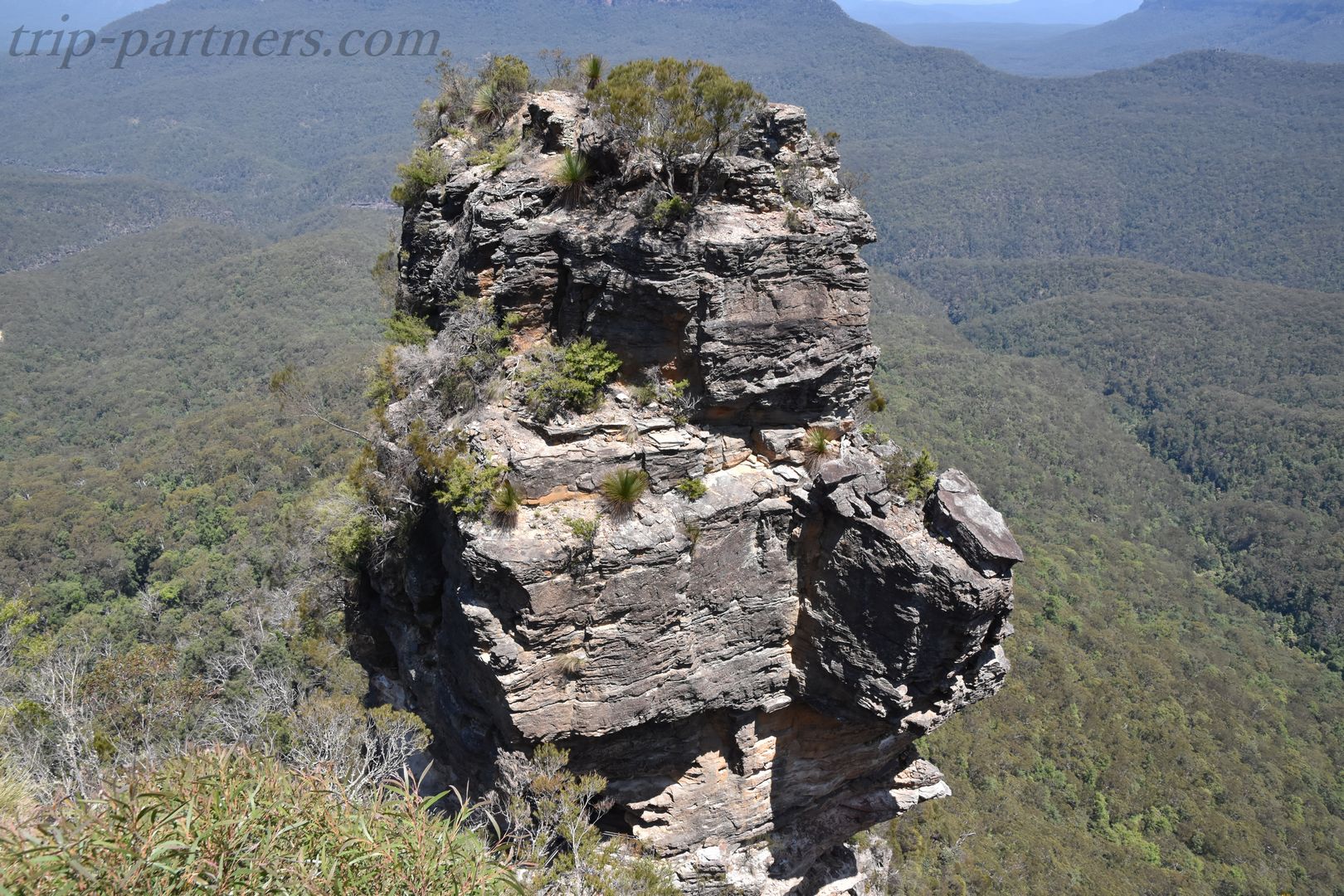 The other minor front of the eye。By the way, Three Sisters is the only invisible 1 rock foremost because it lined up from here in a straight line on the far side。
Minor head。Still, it's quite huge daughter When the legend is to be true。Or giants?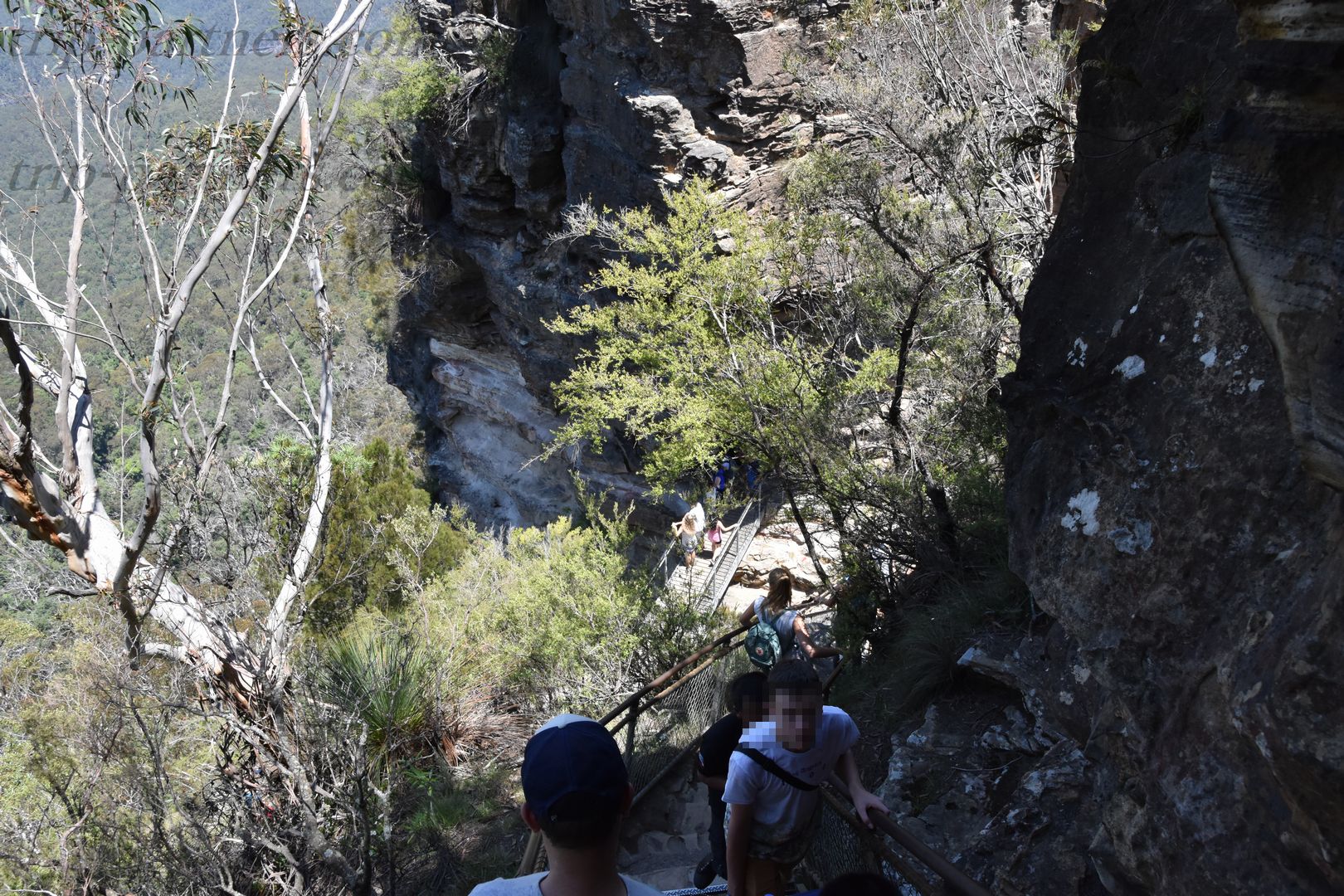 Stairs are quite steep。Recommended carefully get off it while grasping the handrail。By the way, I did not rely on the handrail because it was with a photo shoot!
Three Sisters into!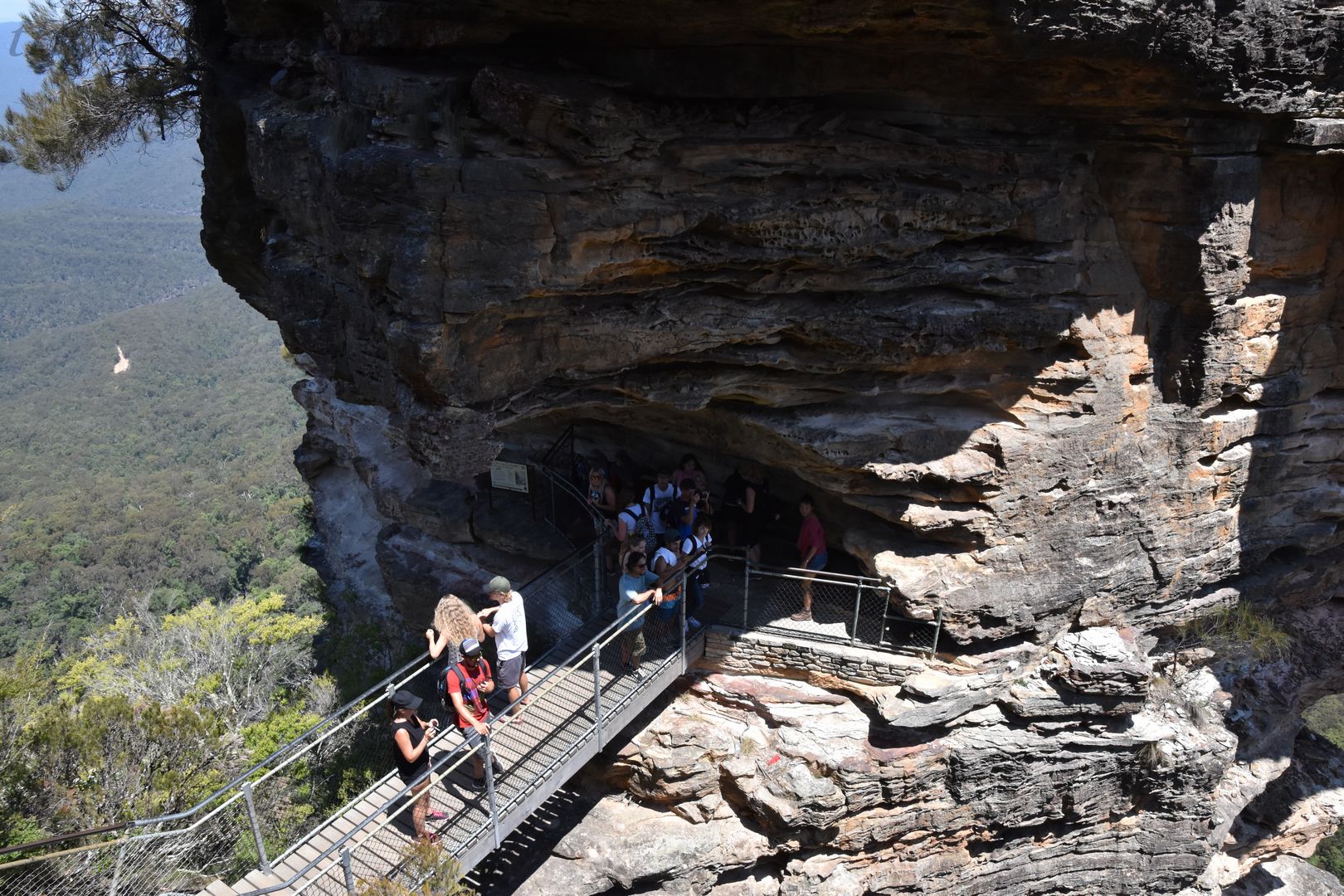 Has arrived! Even so, there are many people。Are stairs also quite a traffic jam。Softened person is too many are no longer'm feeling enjoy the great outdoors 🙂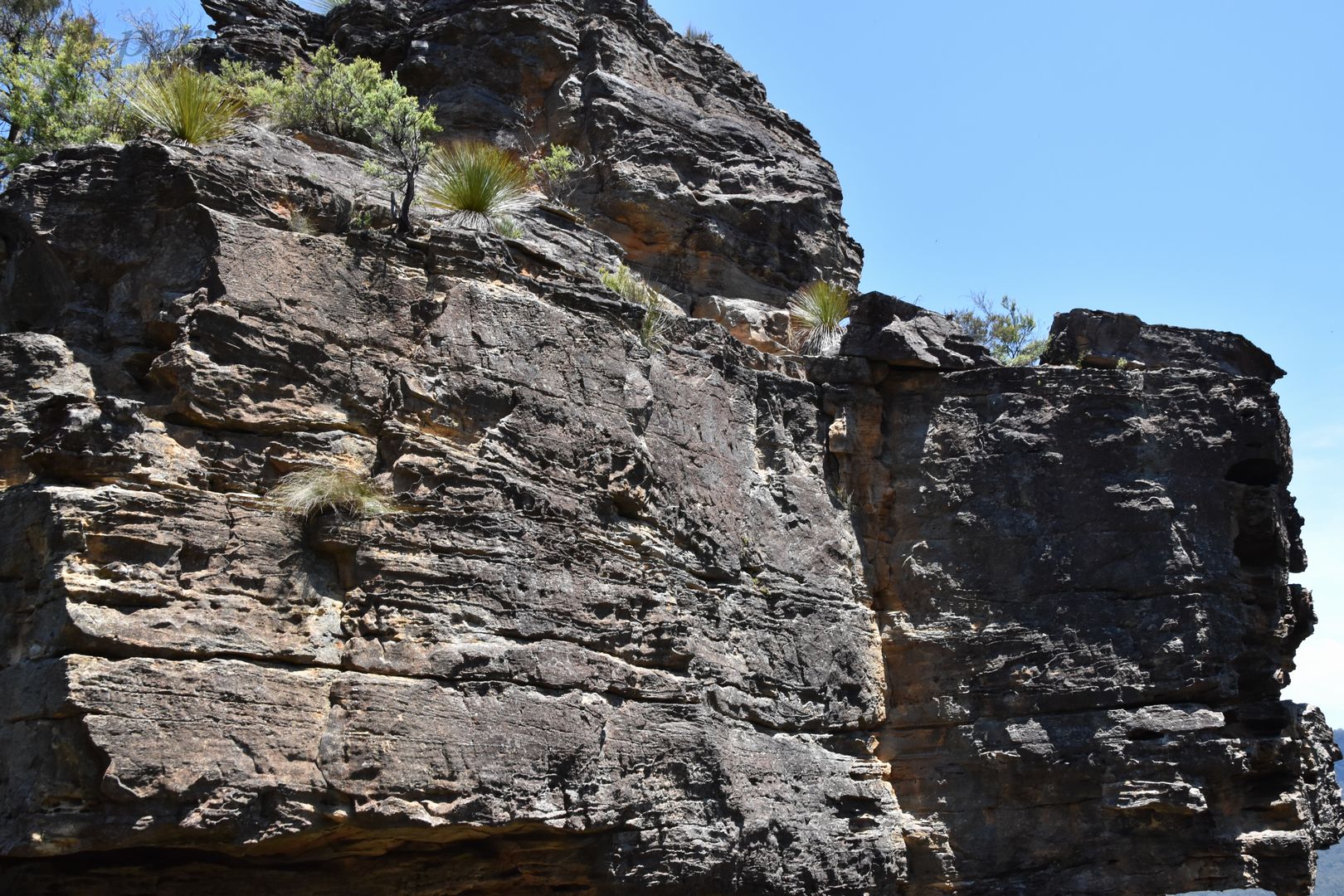 Minor of rock。I tried to put somehow because the Toka TV is not seen photos of middle people like this maniac angle。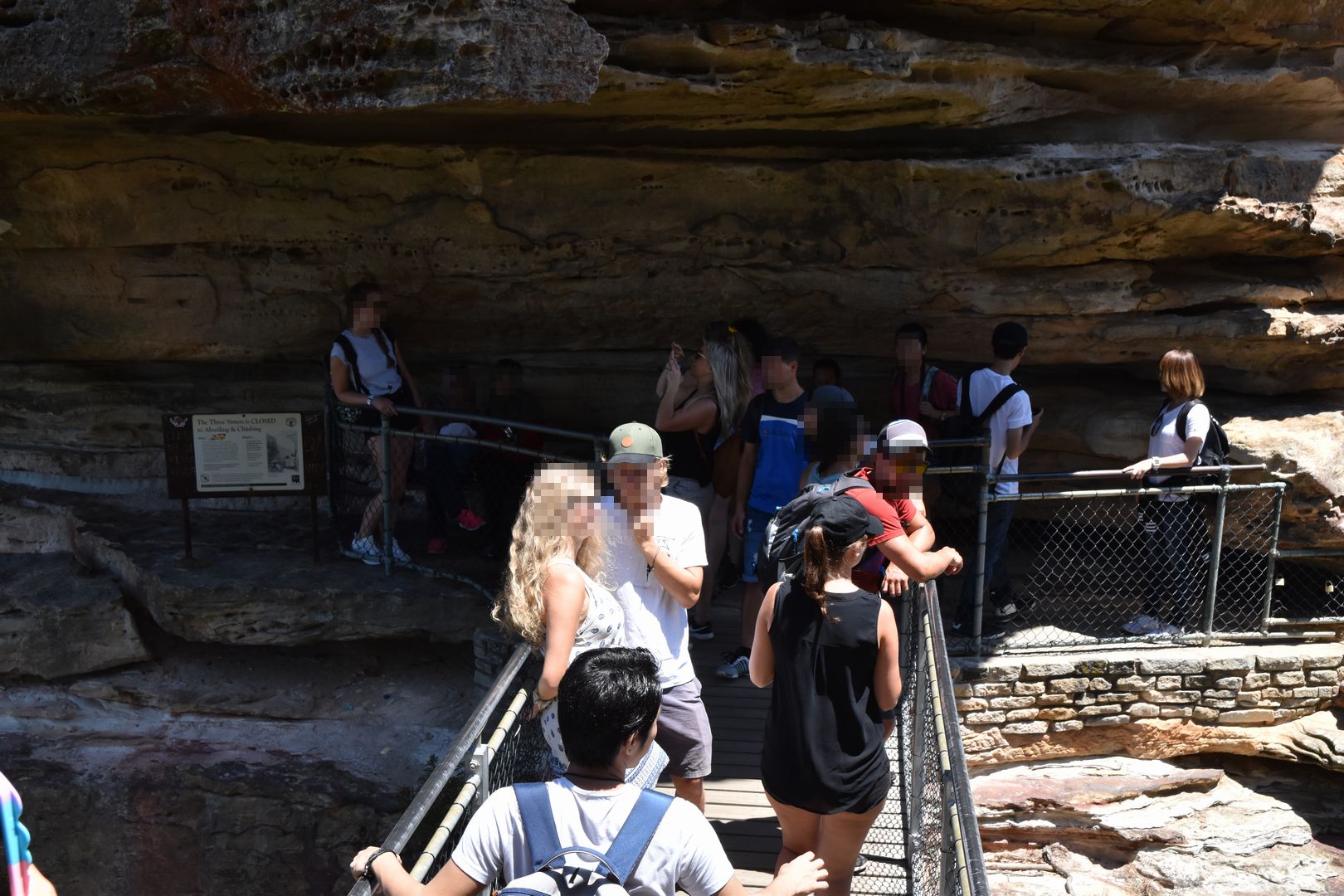 Minor and cross this bridge。It is possible to come close to the rock so far。And people than many it ......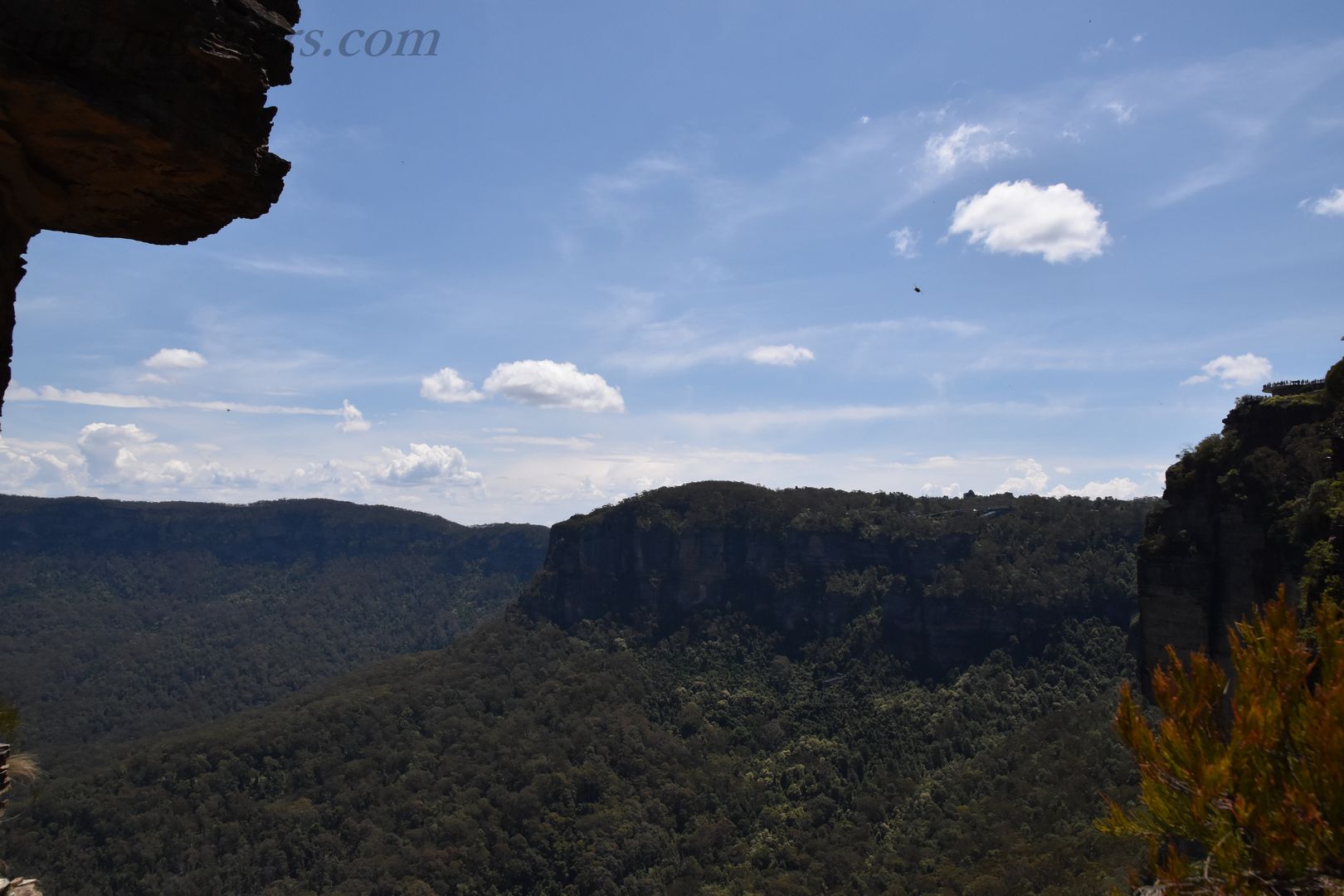 Blue Mountains National Park View from Here。Rather I wonder if I came to the bottom can be seen。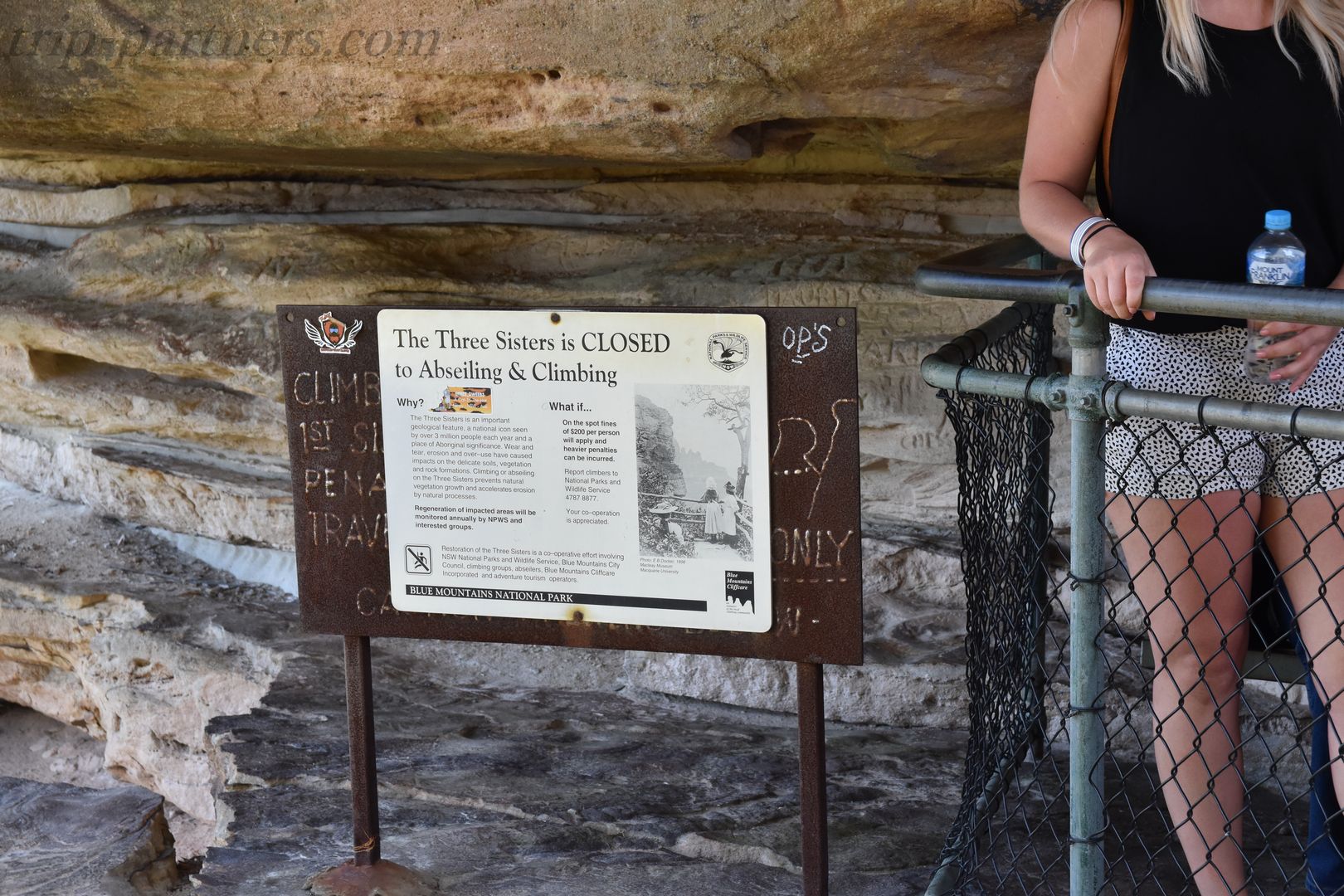 Bad sign is to climb to the Three Sisters。Let's summarize the contents of which are written。
Three Sisters is there is an important geological feature、There is a country of property that year more than 3 million visits、It is an important place for Aboriginal。so、Do not touch、Climb、And rock deformation and or scratched、Since the erosion will be accelerated、When I。so、If you violated if the、Impose a fine of per capita $ 200、When。
So everyone、Please do not never climb。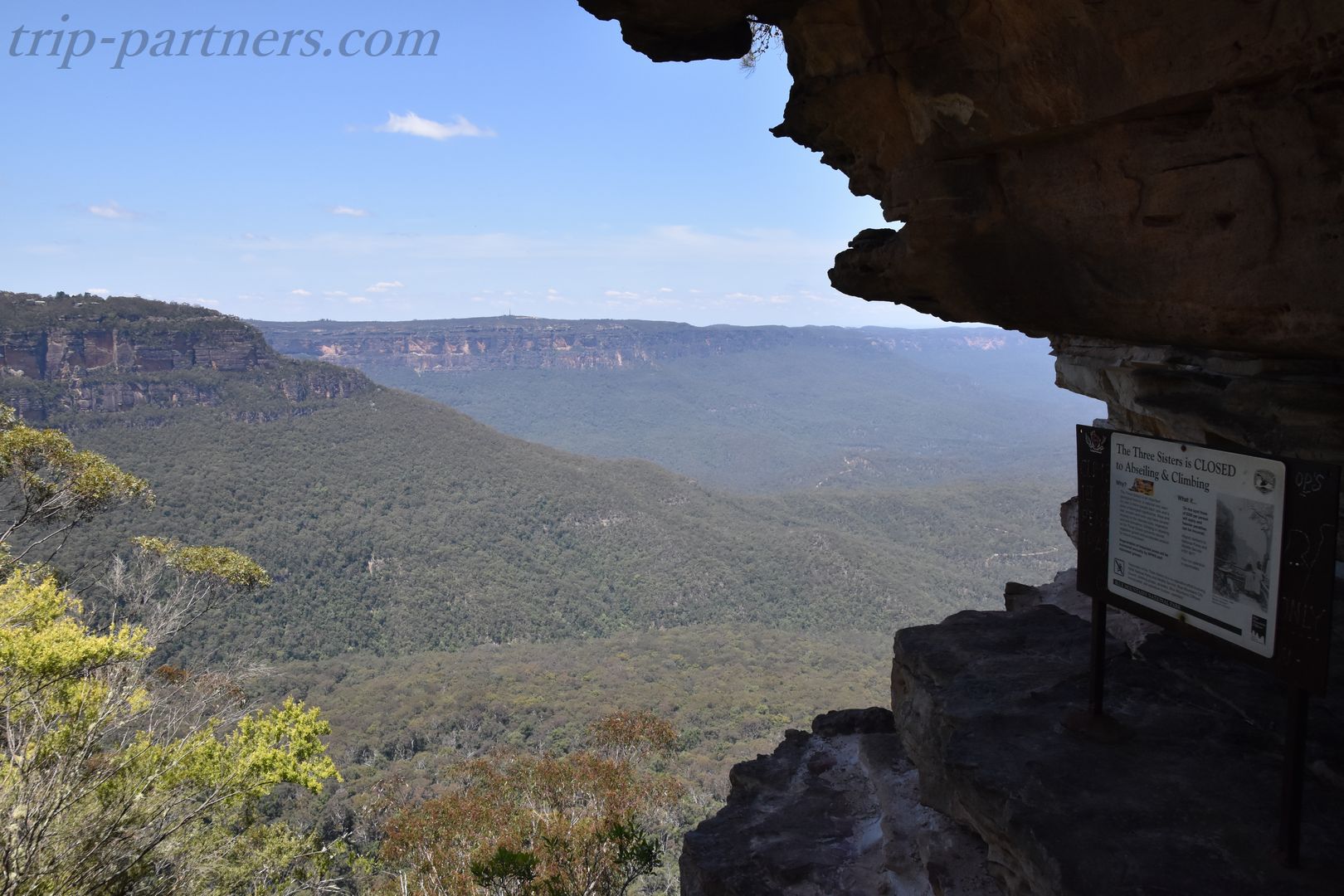 so、The opposite side of the landscape and this is Scenic World。Feeling nature have continued to forest far。
To further down from the Three Sisters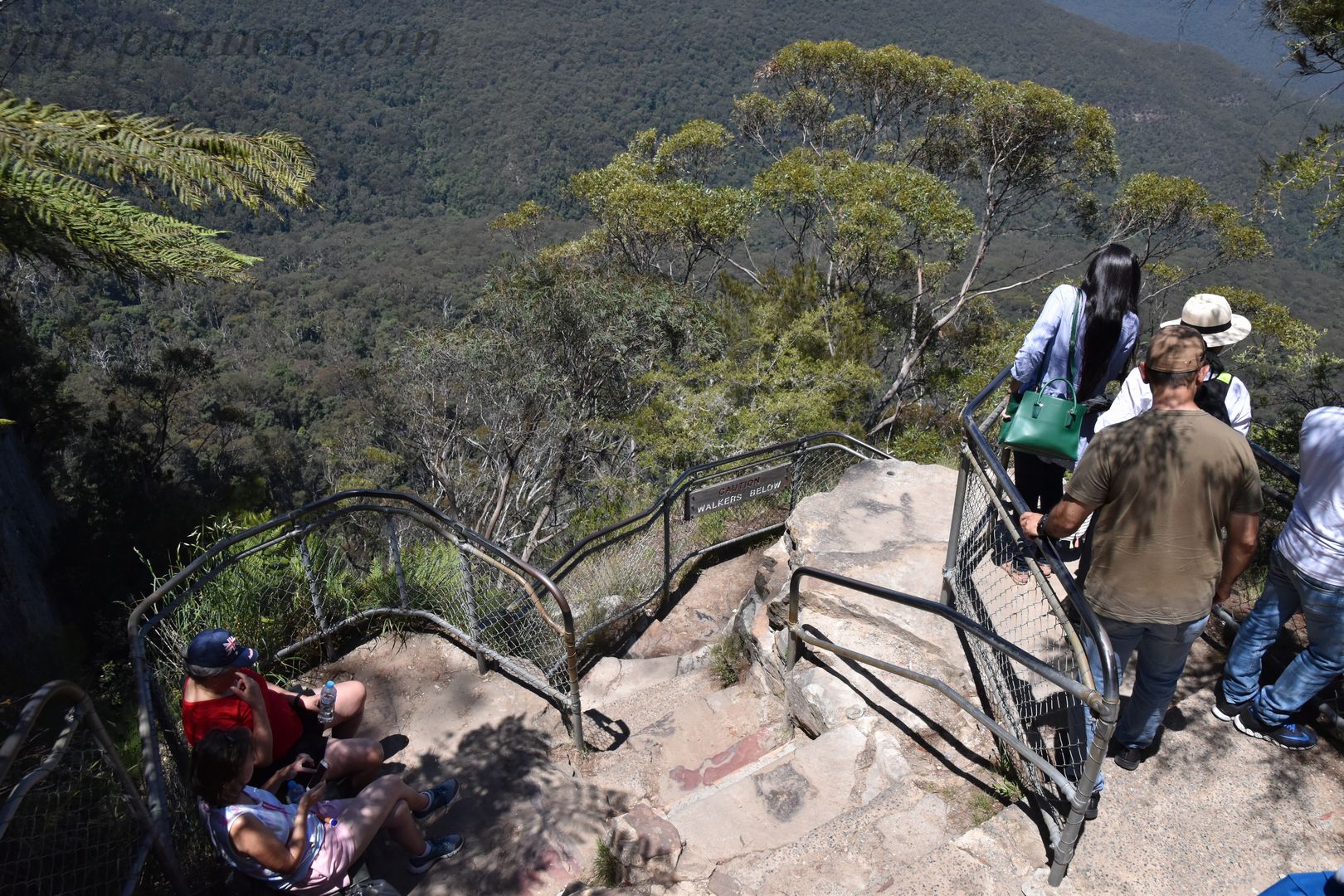 I thought whether end here、In addition there is a road leading to the bottom。Let's go because it pains。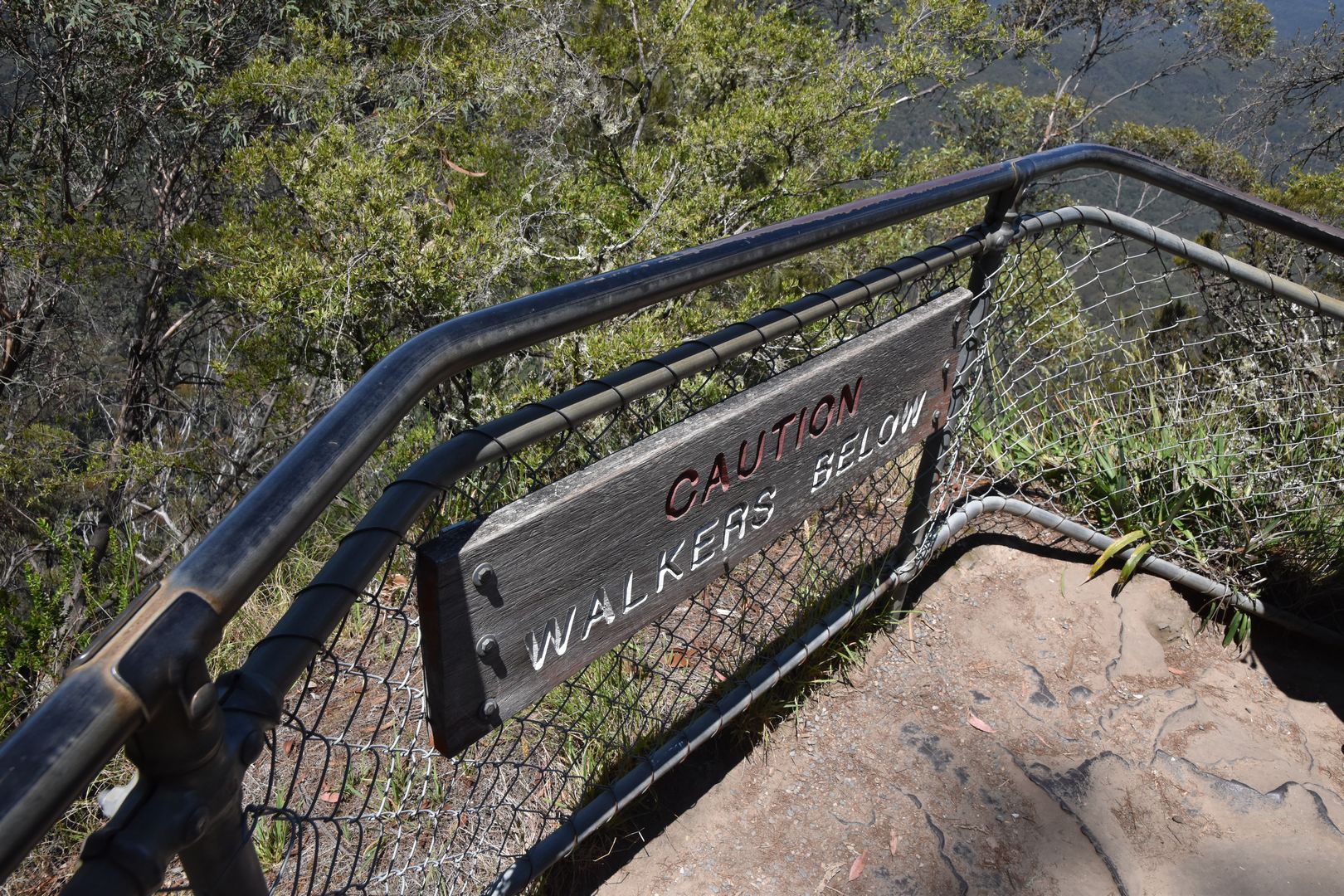 Warning Signs。Or say what、But this time I was watching pretty sweet、It seems to be tough and not to some extent full-scale equipment in the actual considerable steep stairs。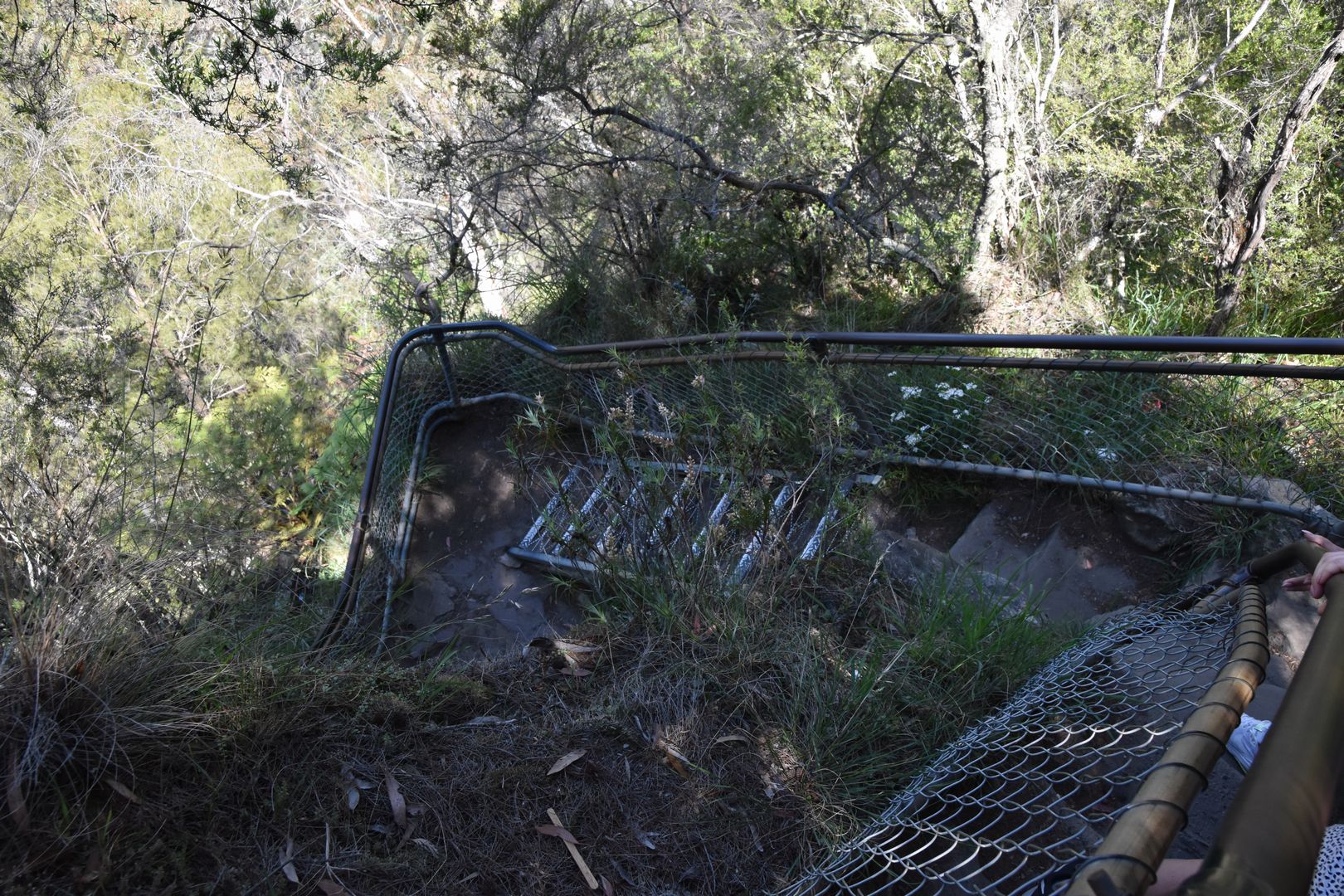 Stairs is this angle。Not even the other little people。Everyone I would turn back to Echo Point When you get to the minor。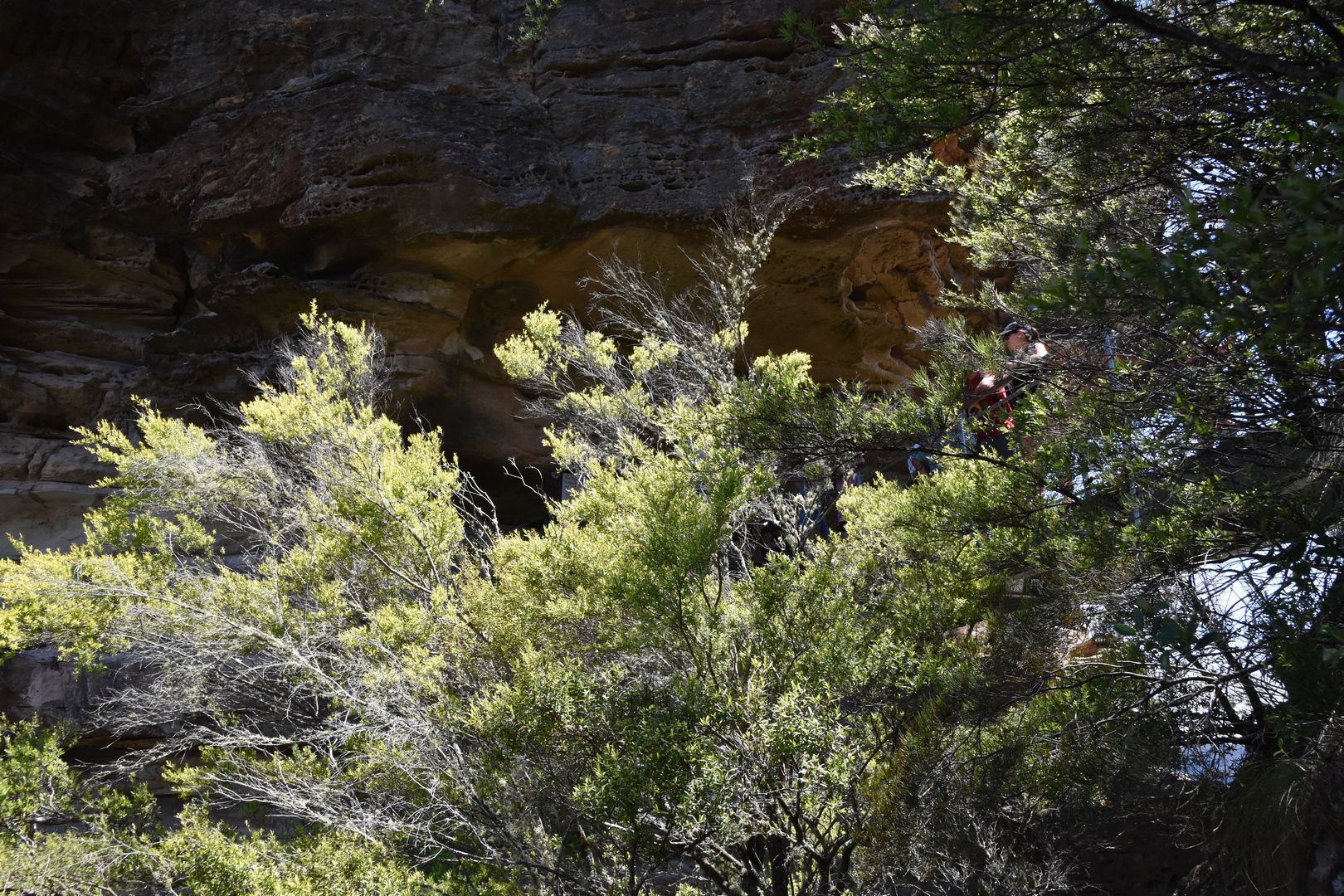 See the bridge leading to the minor and look up at the top。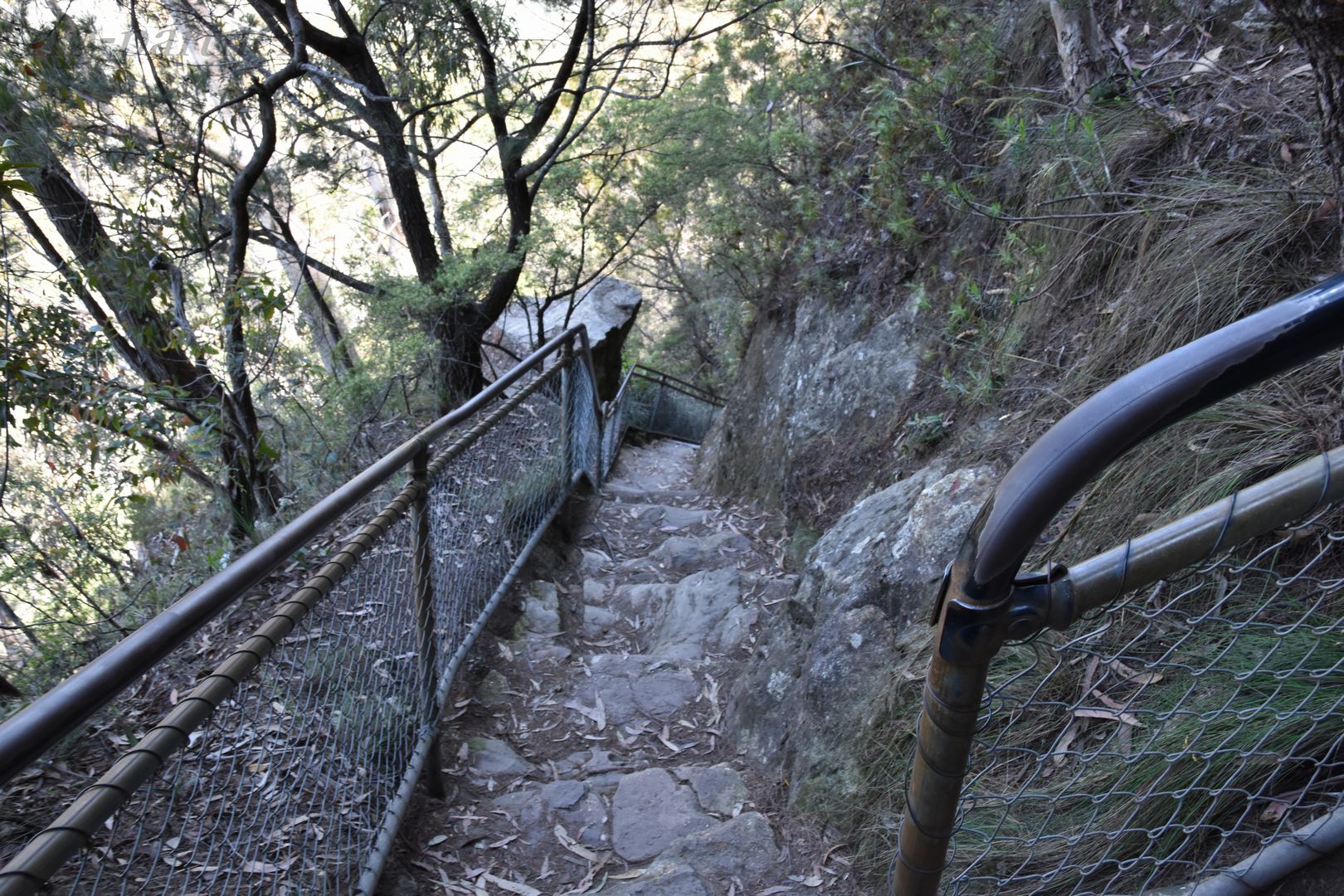 Even though it has been steadily broken stairs、Not even feel like Fumeru and one step one step firmly。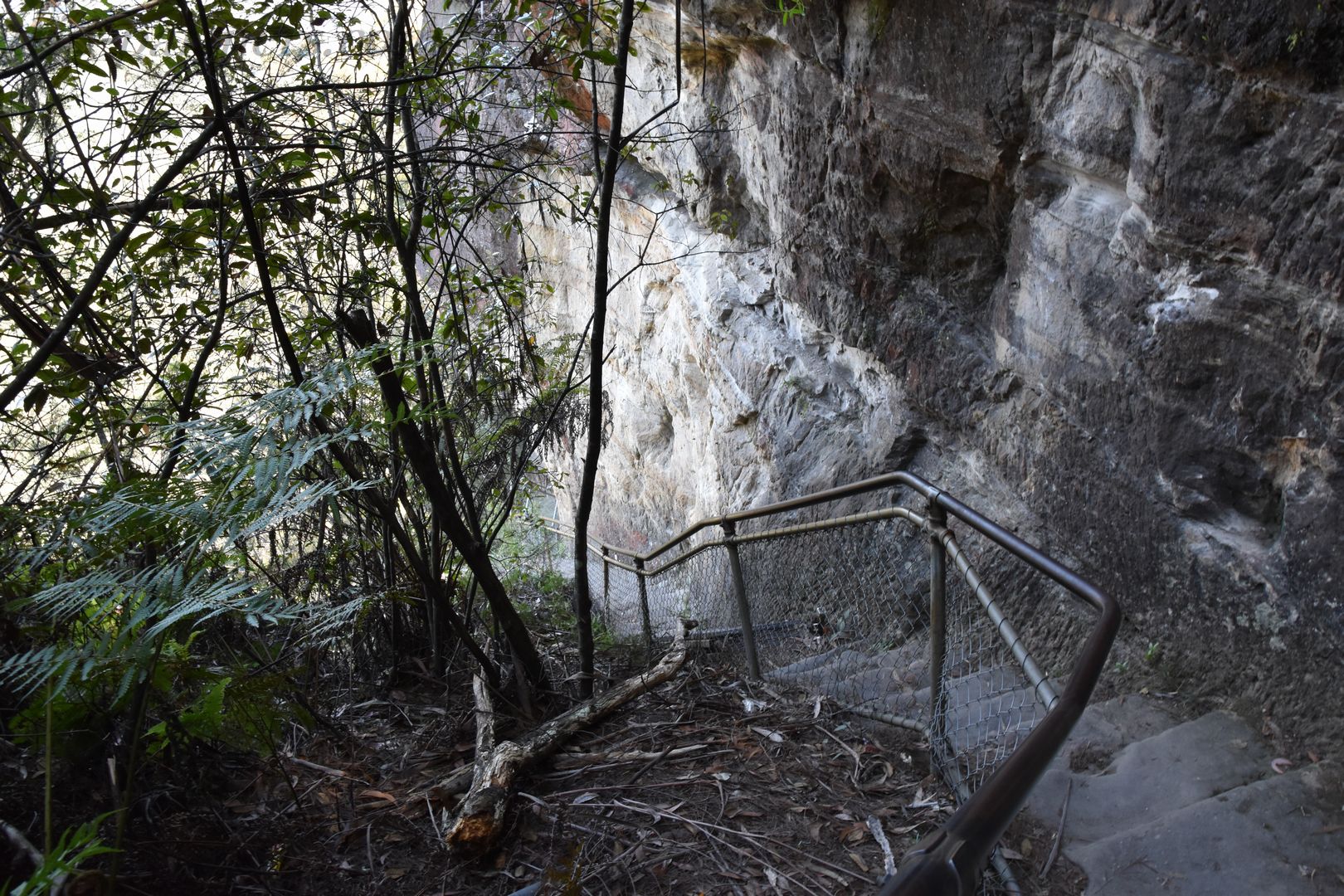 Since the still earlier met with people who came from it long likely ...... middle of the other side、"I do not know I asked how much there is of from here to the bottom。I have also been turned back。Maybe you wonder if not it takes about 1 hour ...? That of a "。
Farewell Three Sisters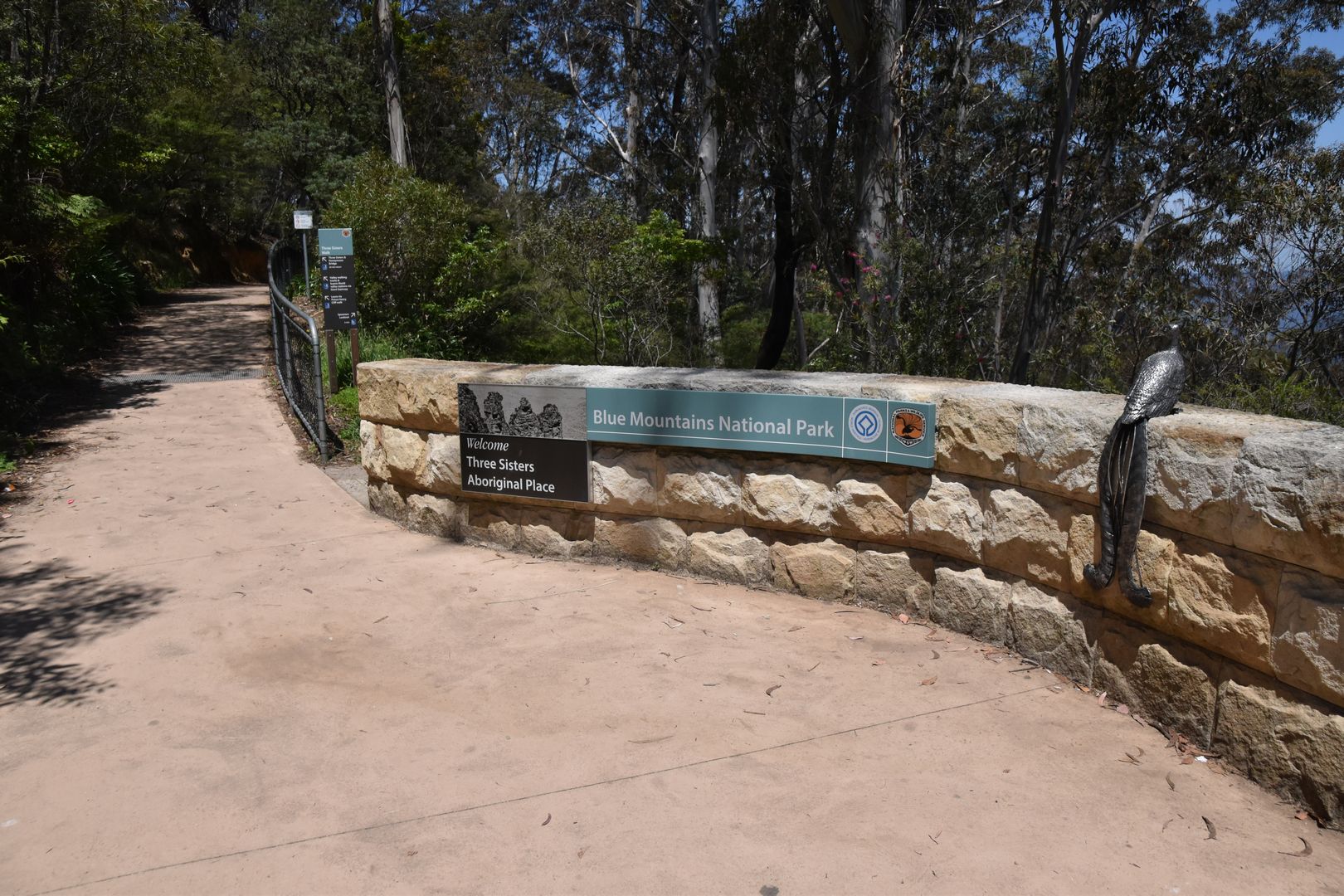 I turned back。Disagreeable、It's also was good to go to the bottom if you have time、Day so you do not unless arrived in Sydney before the sink!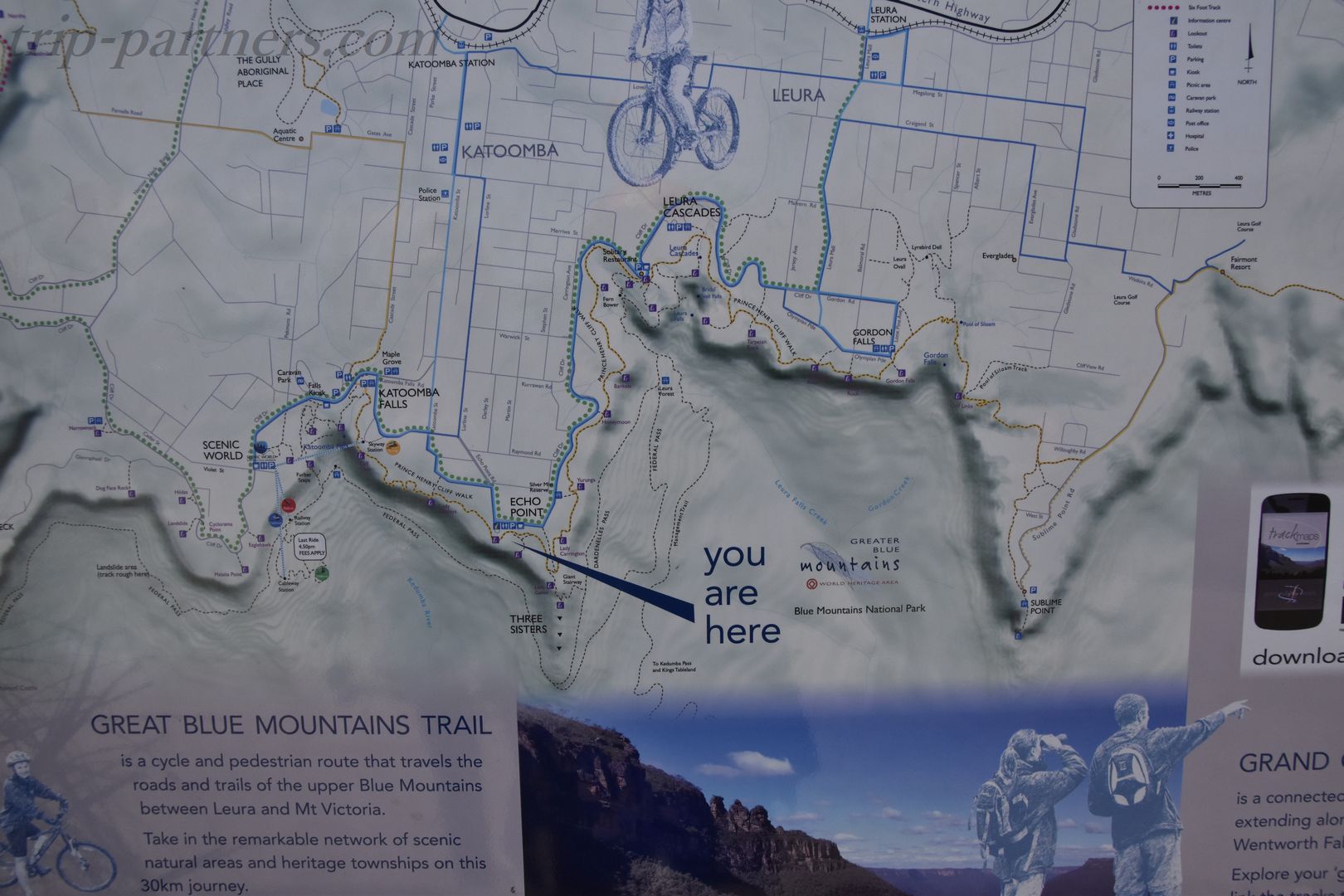 Actually、I asked Following or to where the stairs leading down in that after Information Center。Then、I think it would be the way that has been written by a dotted line in and take two hours roughly up to Scenic World ...... ruler to cascade 3 hours I go ...... map of this photo。
Ah ~、Over which it was good to come back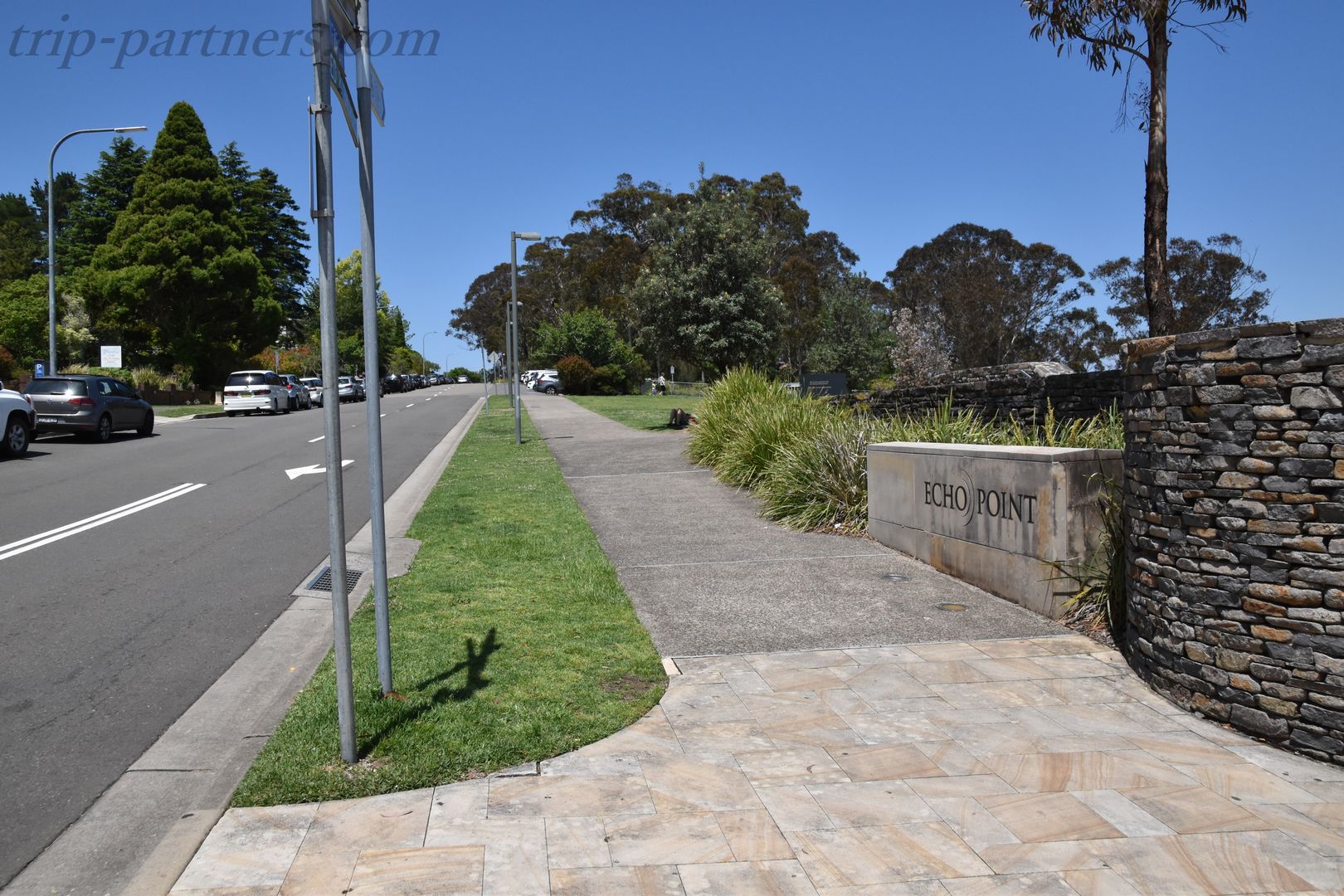 Farewell Echo Point!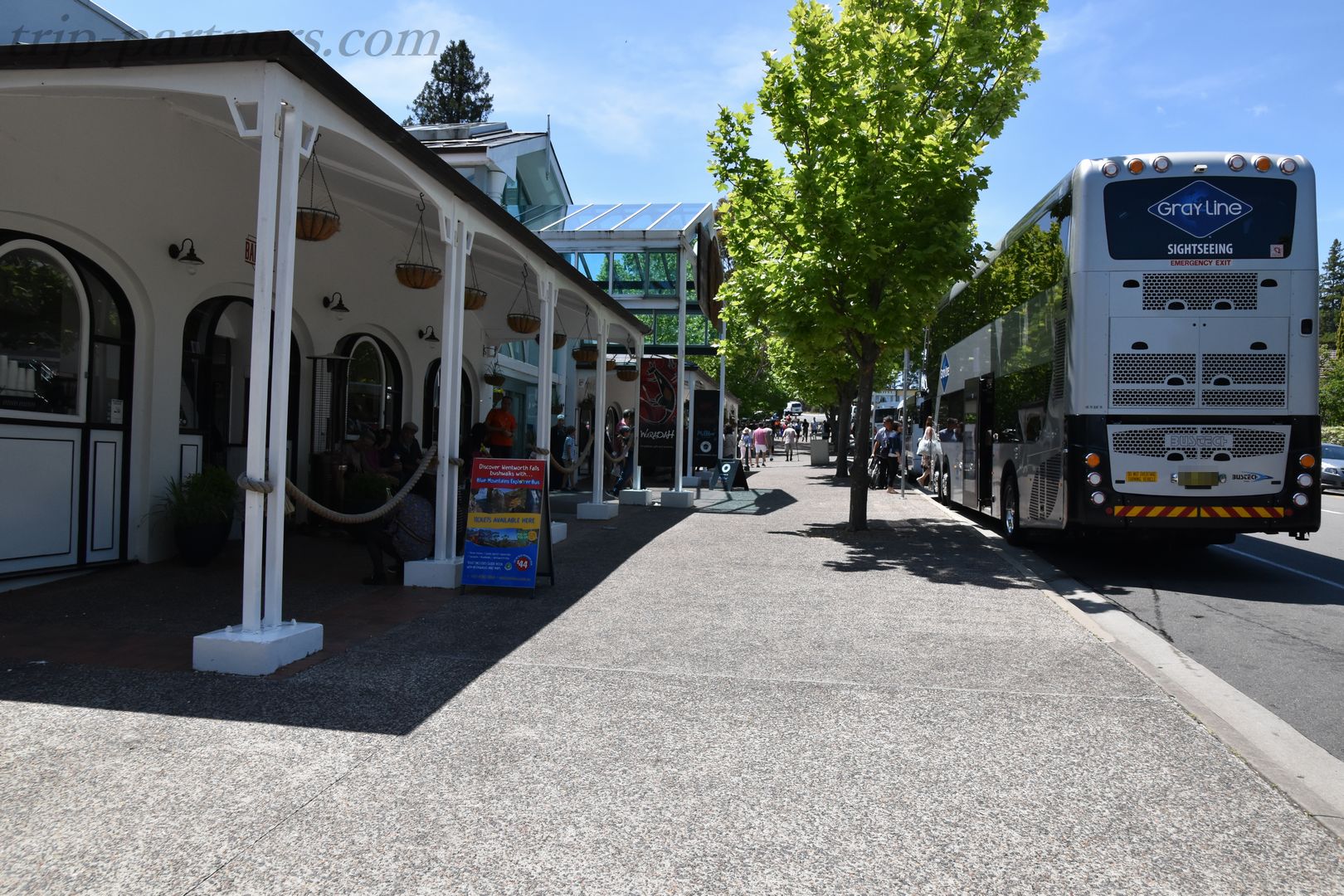 It does not seem to come still tour bus。The tour bus for I Gray Line that is reflected in the photograph。Perhaps it would be one day tour from Sydney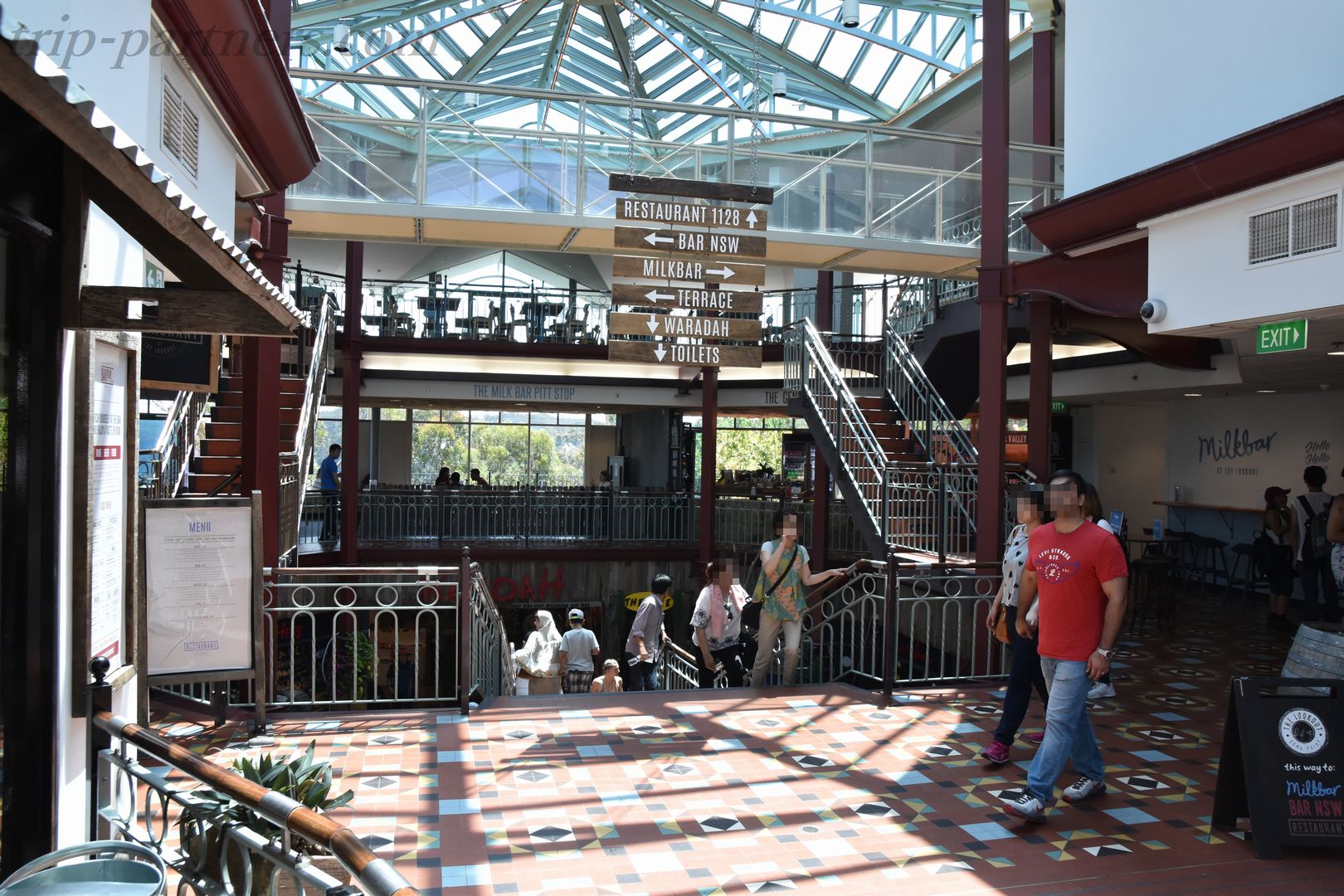 What's at Rashiki individual shopping mall Nde time was left over。I have a toilet here as well。Perhaps、Beautiful likely is more of here than Echo Point。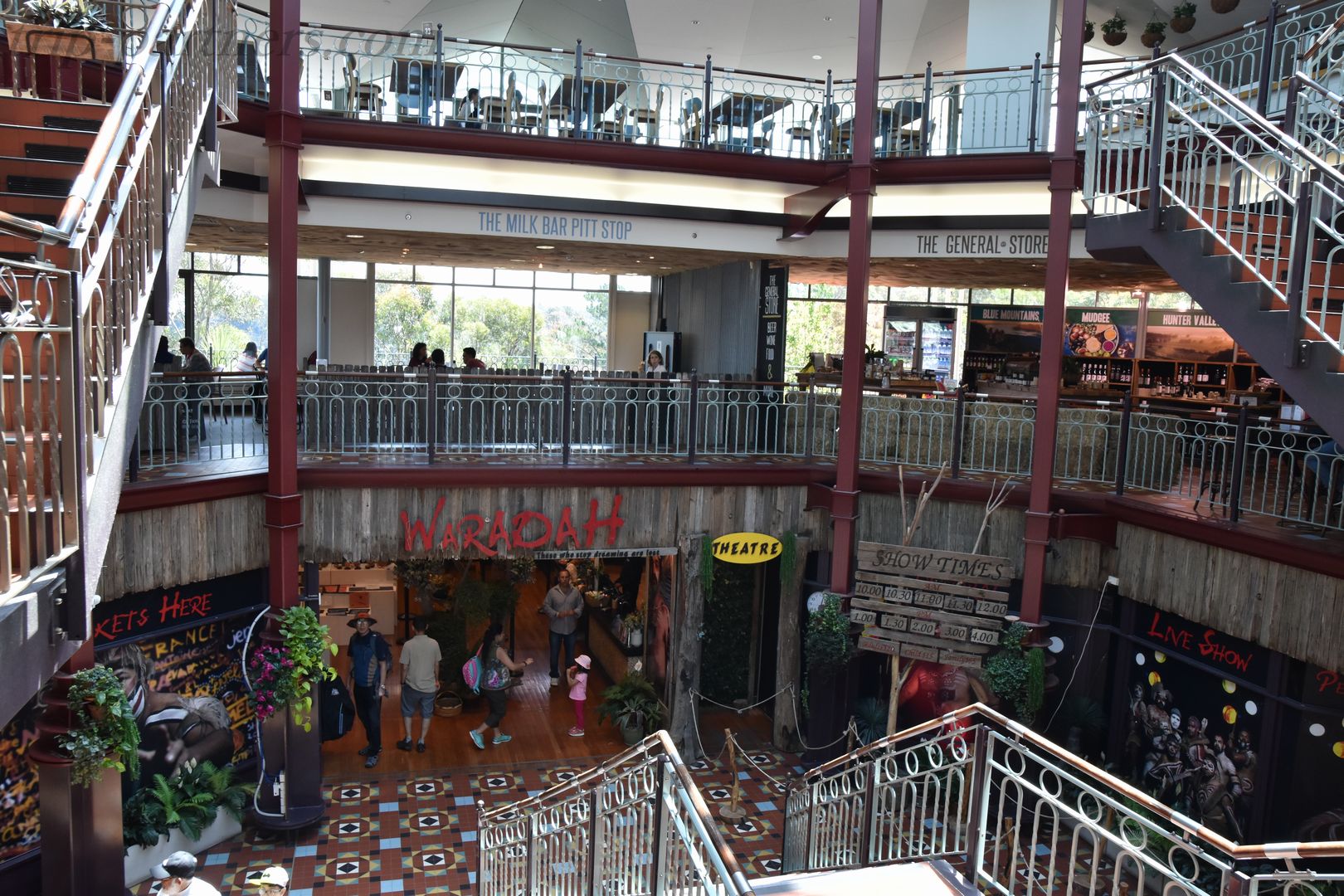 I wanted to look around more variety、I Do you want to go back because it is about time the bus time。
Cliff ruler cascade of the next Blue Mountains National Park(Leura Cascades)!