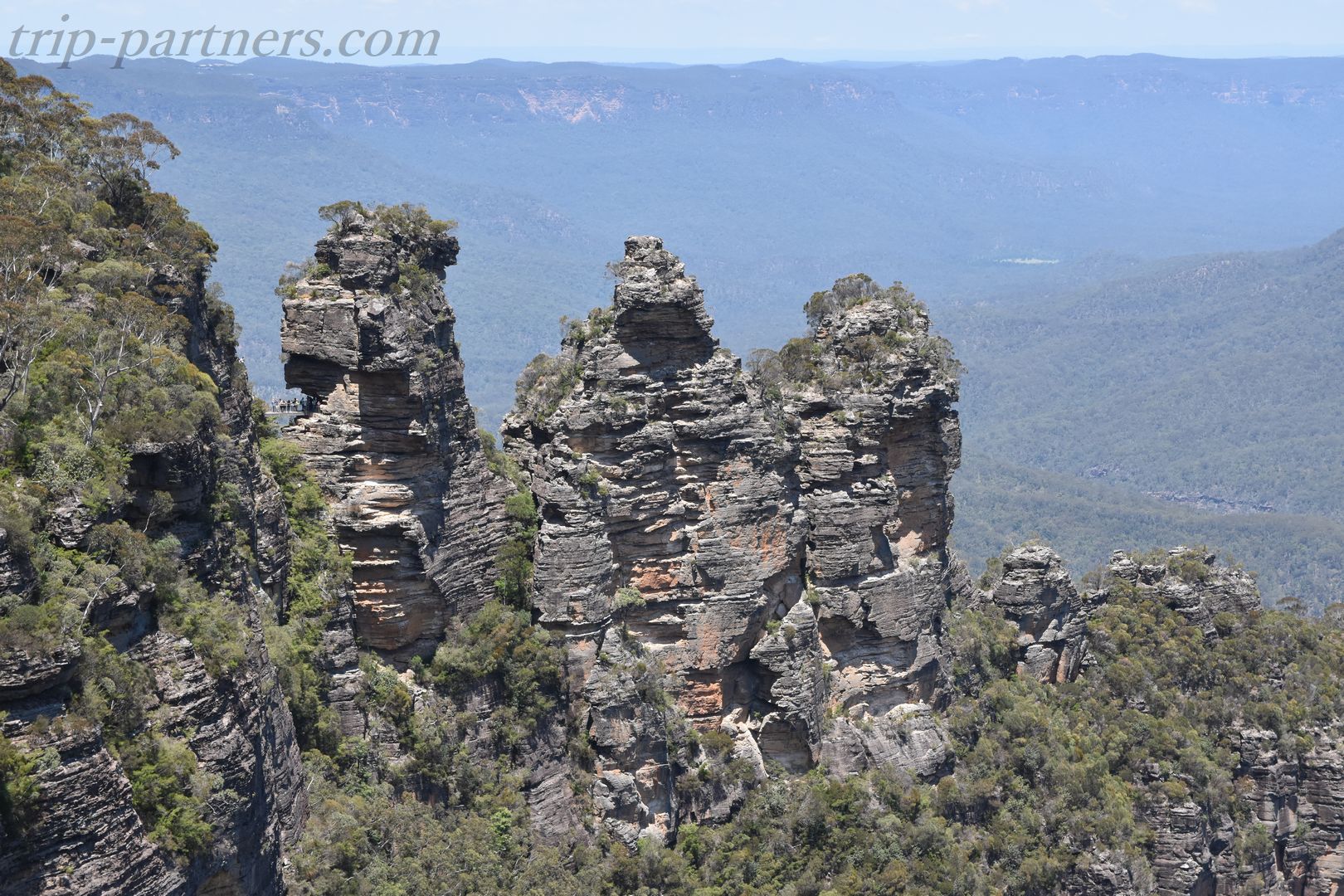 It conquered the attraction of Scenic World in gallop、The following is directed to the Echo Point is a large scenic point of the Blue Mountains。Things to see in the Toka of Blue Mountains poster, which is usually taken with this Echo Point。It's why I reached there at last in the article 6 claws of the Blue Mountains -
Route map From Scenic World to Echo Point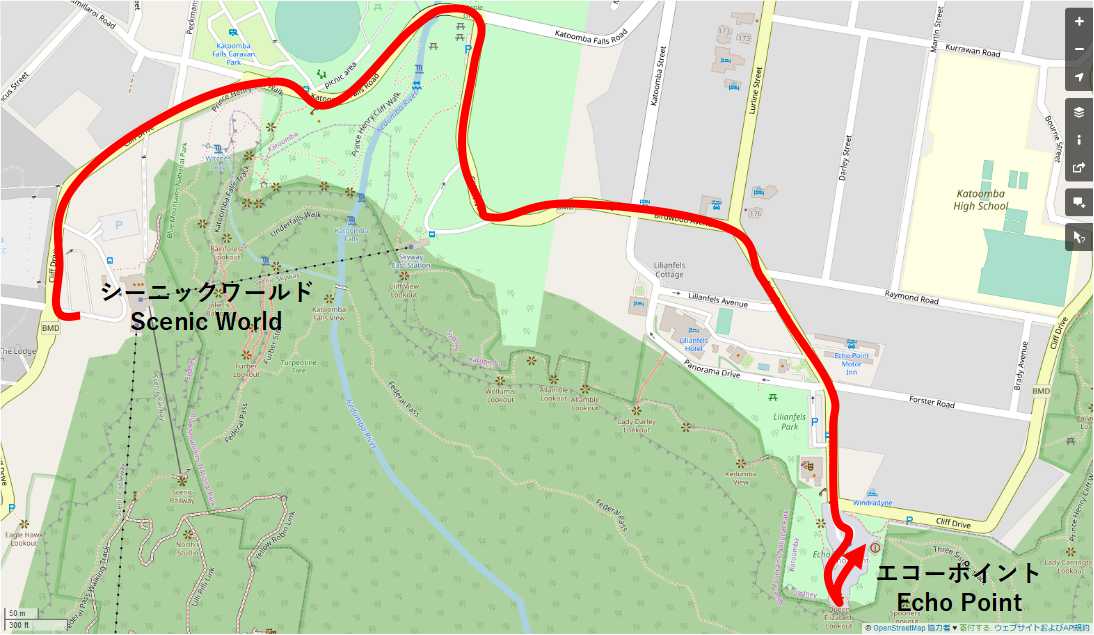 Hop-on Hop-off to stretch Echo Point in bus。Scenic Skyway(Scenic Skyway)As I wrote in the article、Also recommended for people who walk you want to tourism slowly because of the distance, which is also going to walk。I am a bus utilization for want arrive in Sydney until sunset。
From Scenic World to "Echo Point" in bus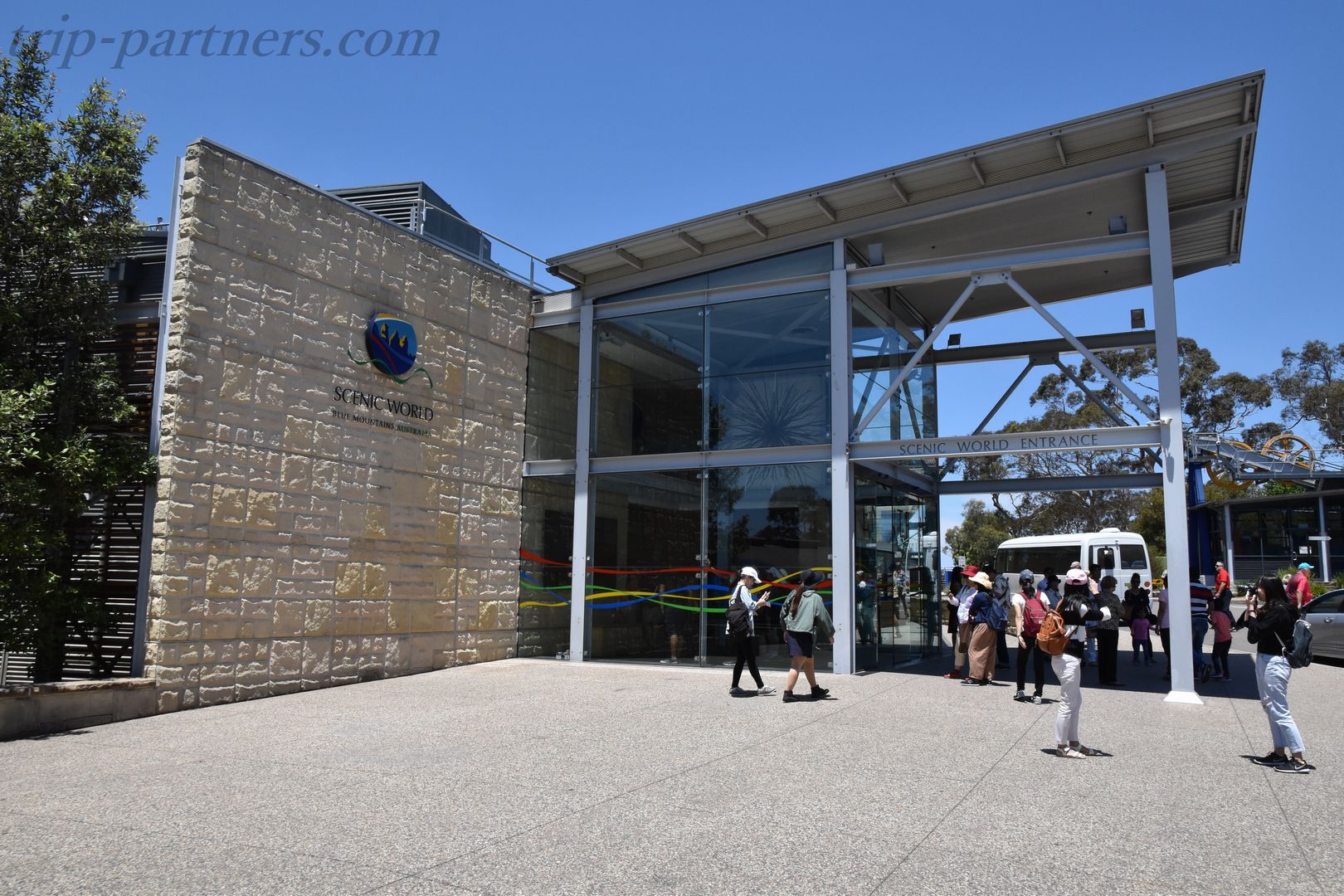 Get the Scenic World。A growing number of people than a little while ago。Like coming crowded after all from around noon。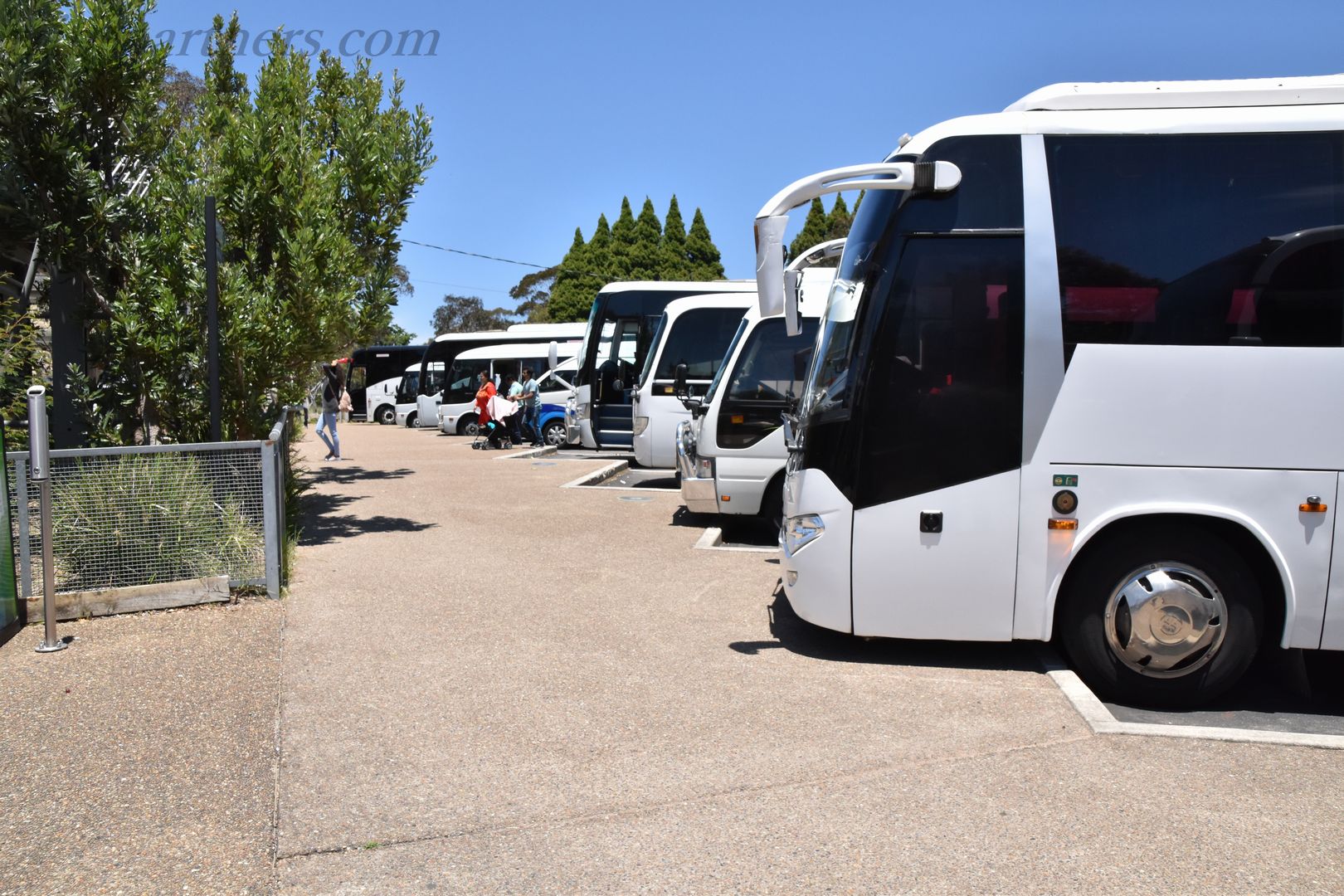 The number of tremendous about of bus 😯 probably all tour bus。As can be seen from this、Blue Mountains tourism can be enjoyed slowly who had arrived in the morning。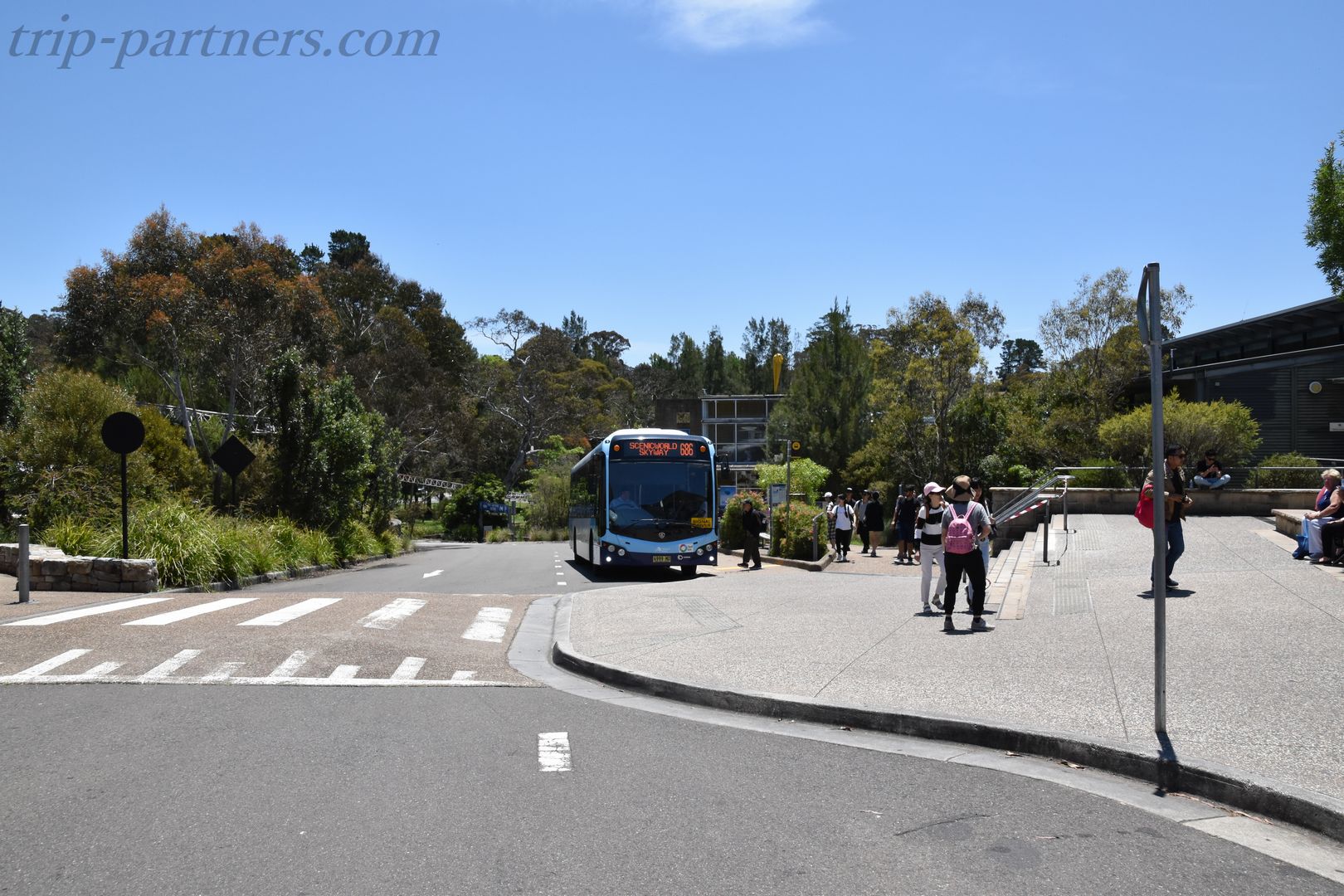 It seems there is also a route bus other than the Hop-on Hop-off bus。From Katoomba station to Scenic World is coming by bus、Back from there a short walk from there to the Echo Point to the station、People who are thinking like a route is cheaper perhaps using this route bus。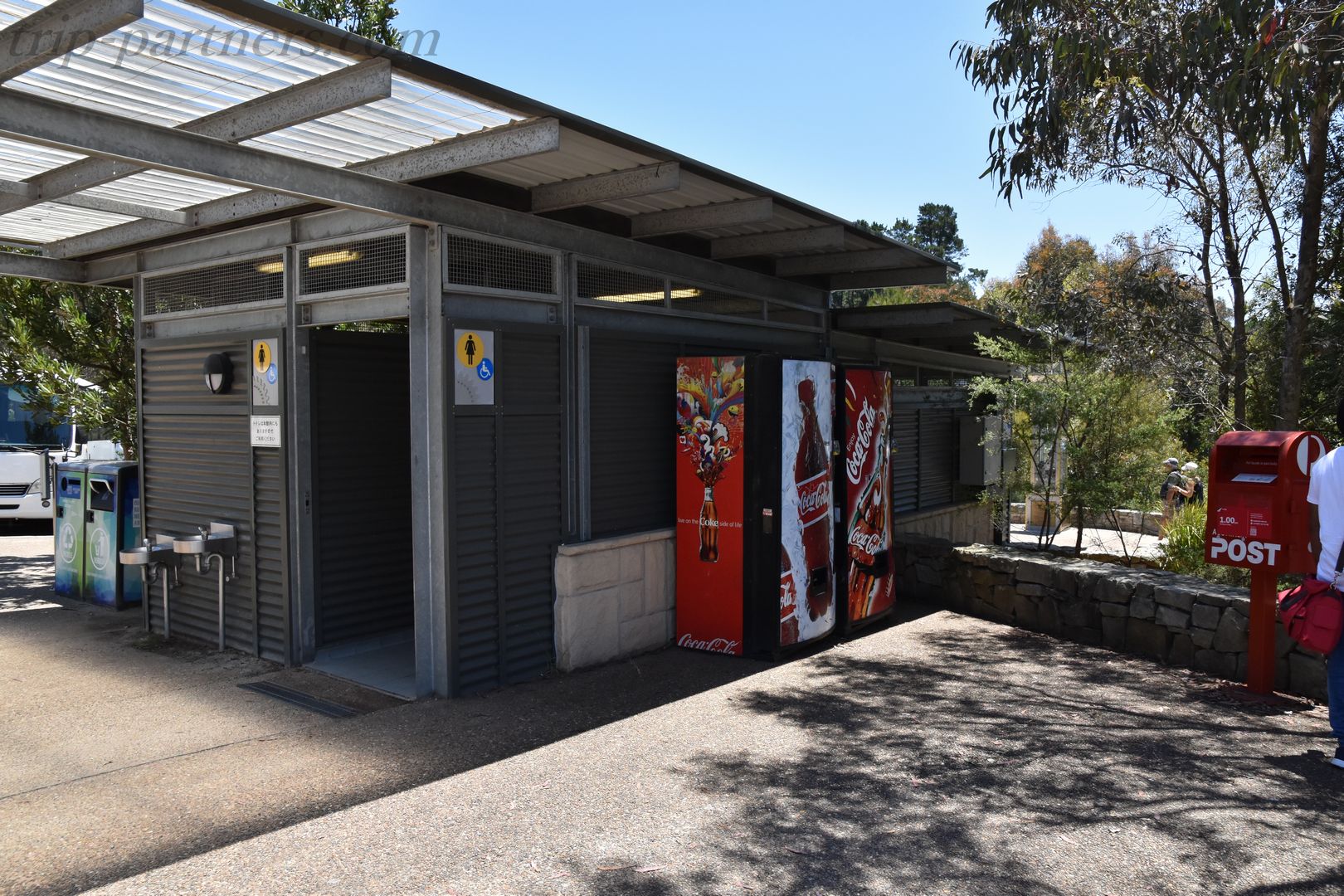 Toilet located right next to the Hop-on Hop-off bus stop。Since there is also a post be good if people who want to send a commemorative postcard from Echo Point to the home will be available。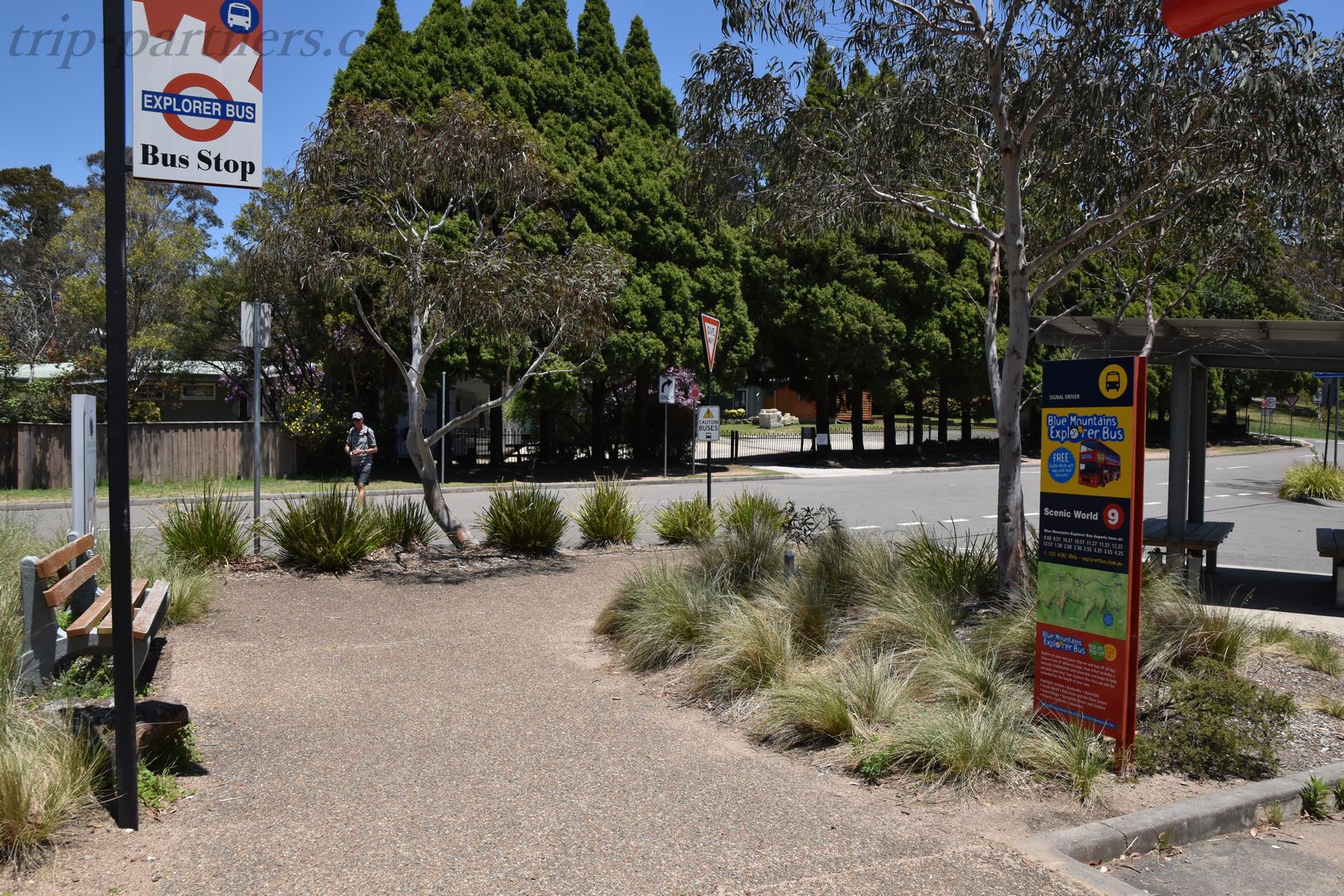 Here is a bus stop。Passed smartphone me to take a photo in women twosome After waiting sitting on a bench。I do not care、It is this kind of asked as every time and are hanging from a single-lens reflex camera shoulder。It is not perhaps have appeared to us to take well 🙂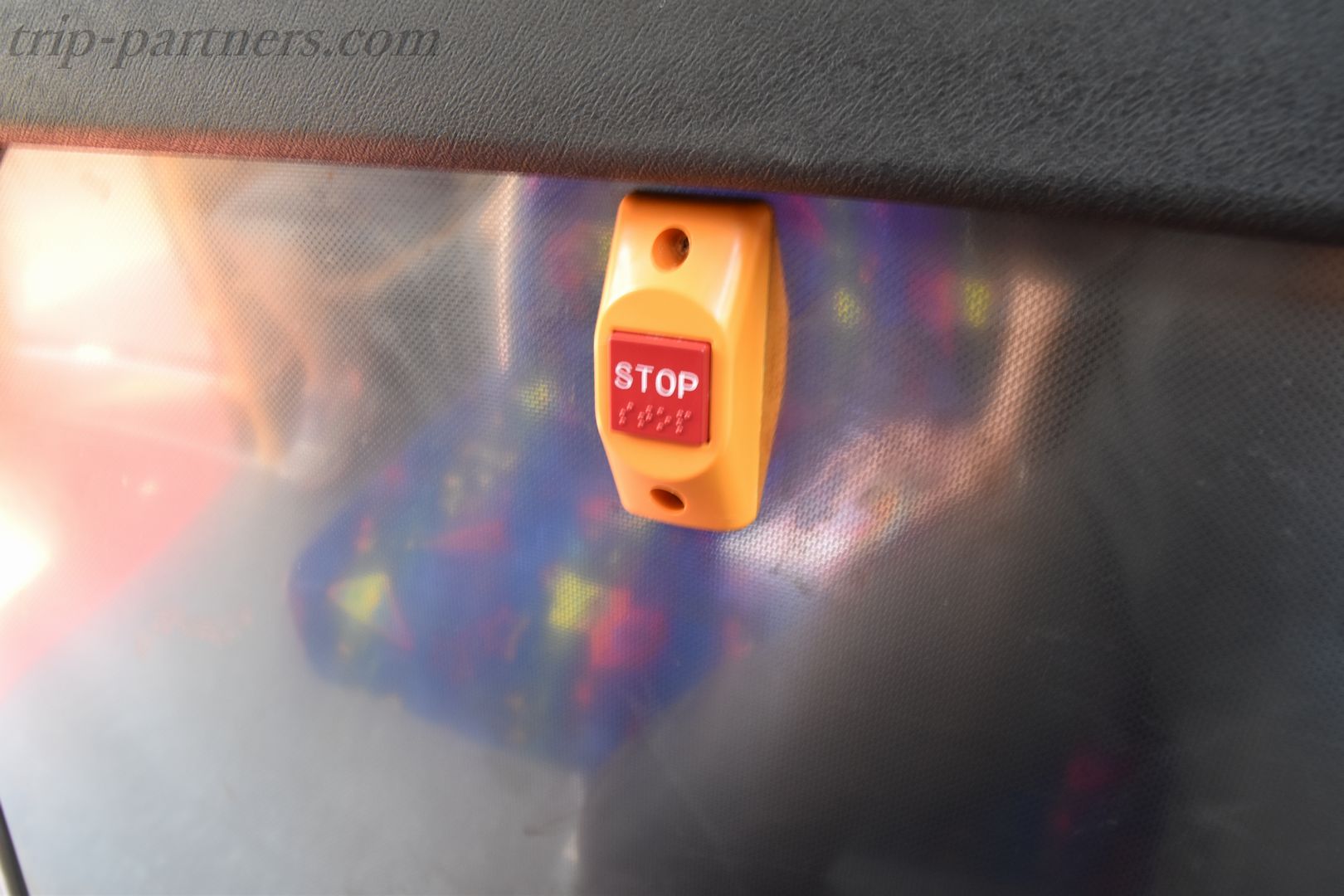 so、We were able to safely get on the bus。Although the Once made before Echo Point tells the driver to press this button ......、But I think that I wonder who always get off at the Echo Point。
Echo Point(Echo Point)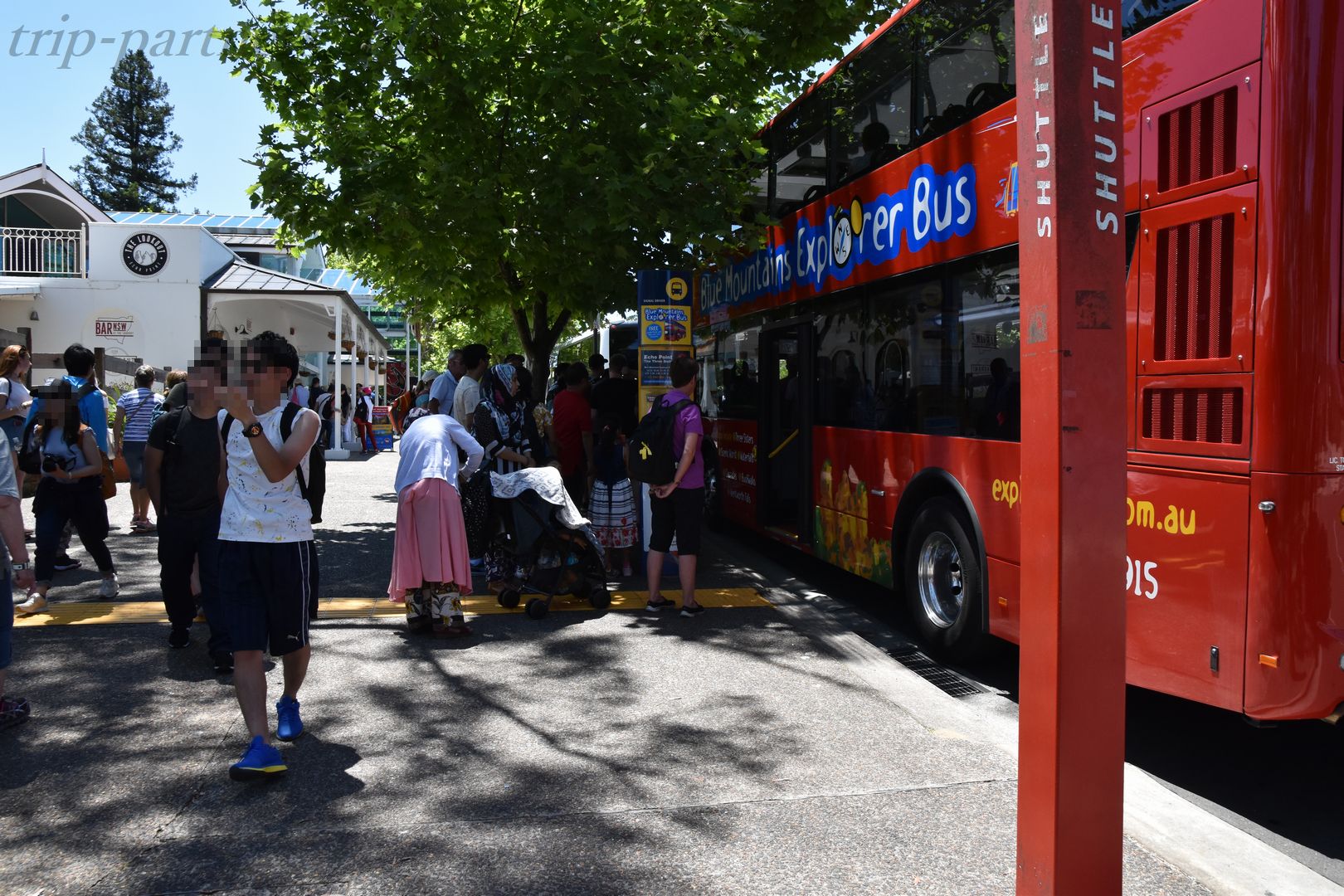 Bus arrives。Great number of people were lined up 😯 Scenic I World was also crowded、It is a lot of people in more than。Indeed Blue Mountains National Park No1 tourist spot!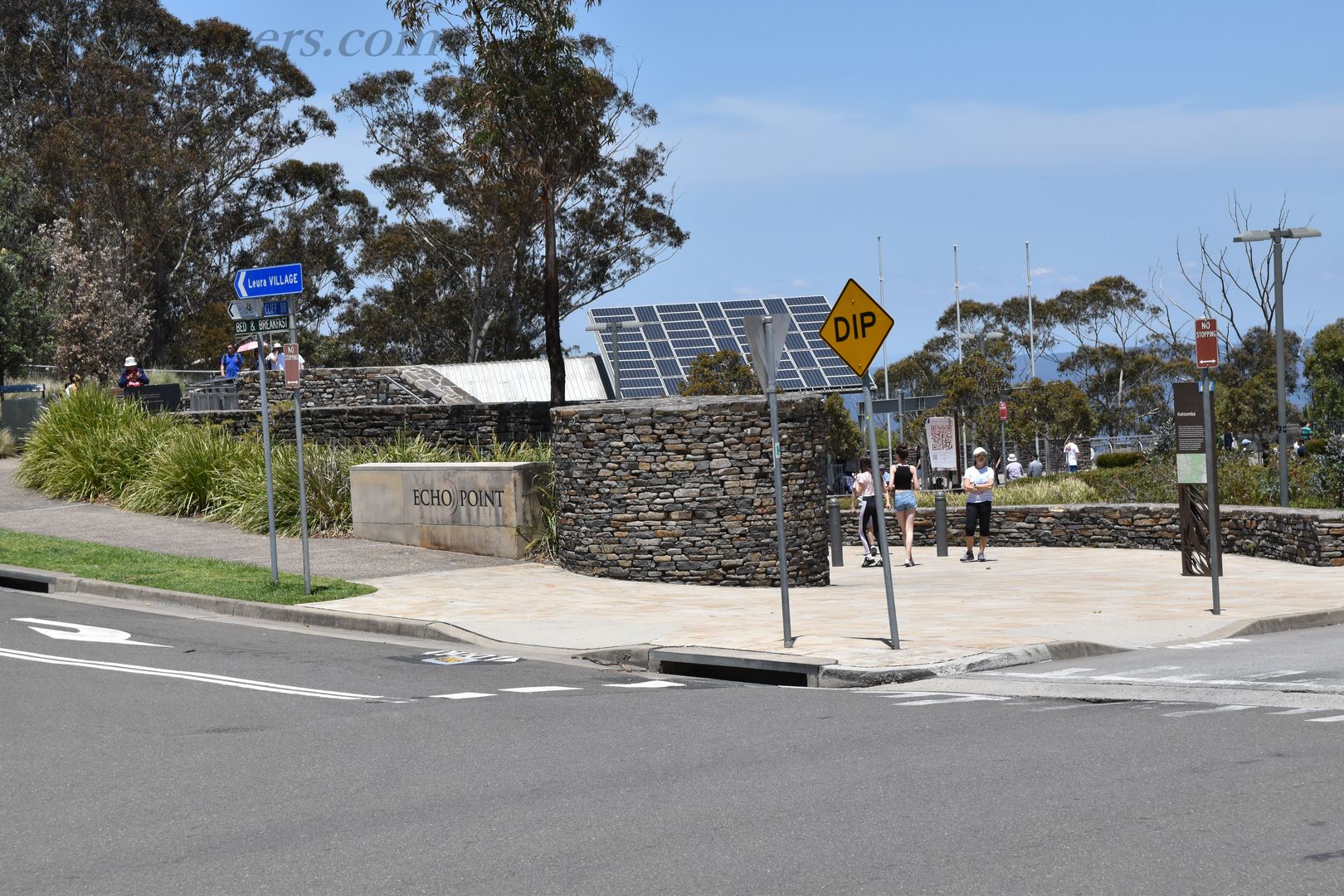 Keep up with the back of everyone and ECHO POINT of character。Finally came! !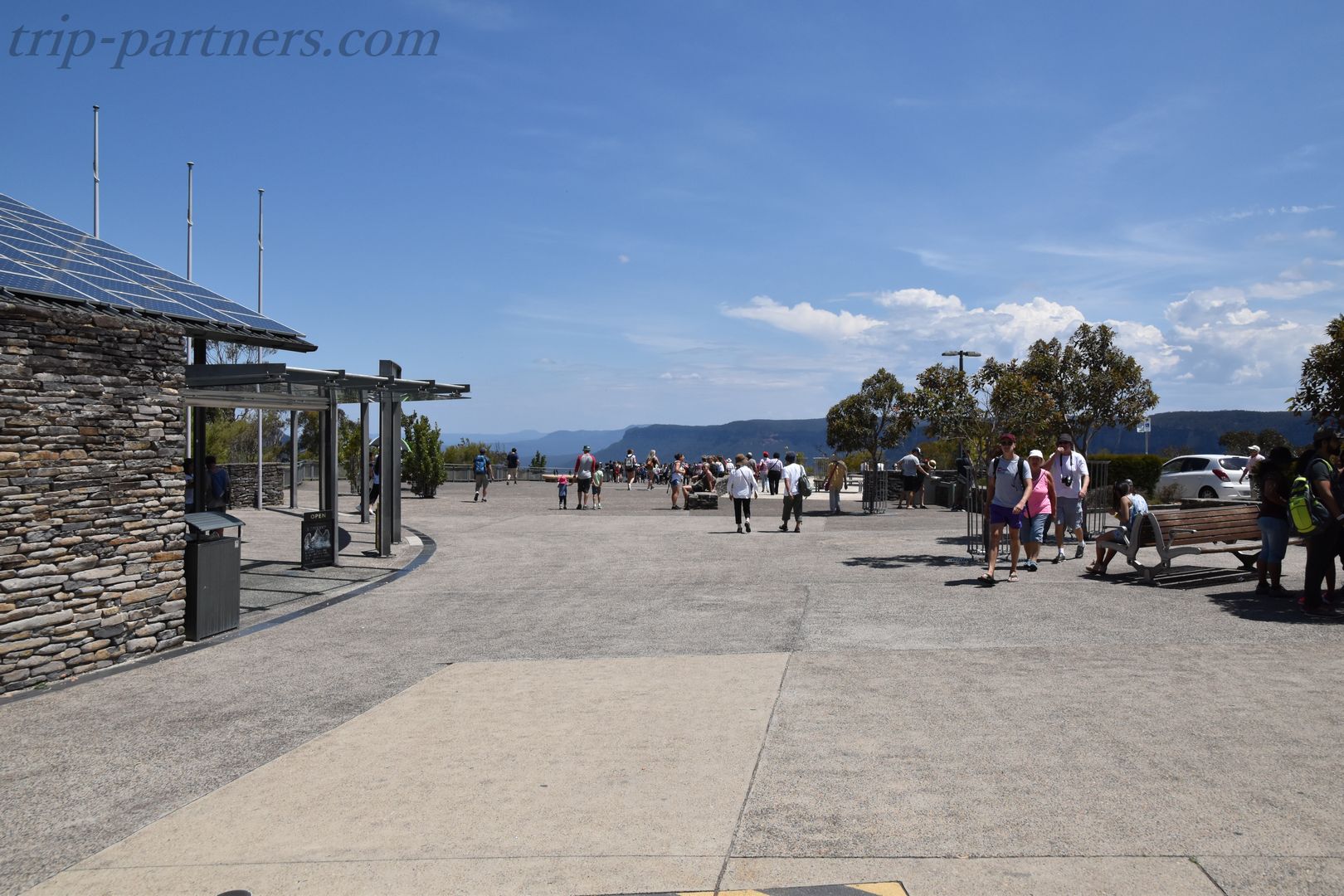 Large square。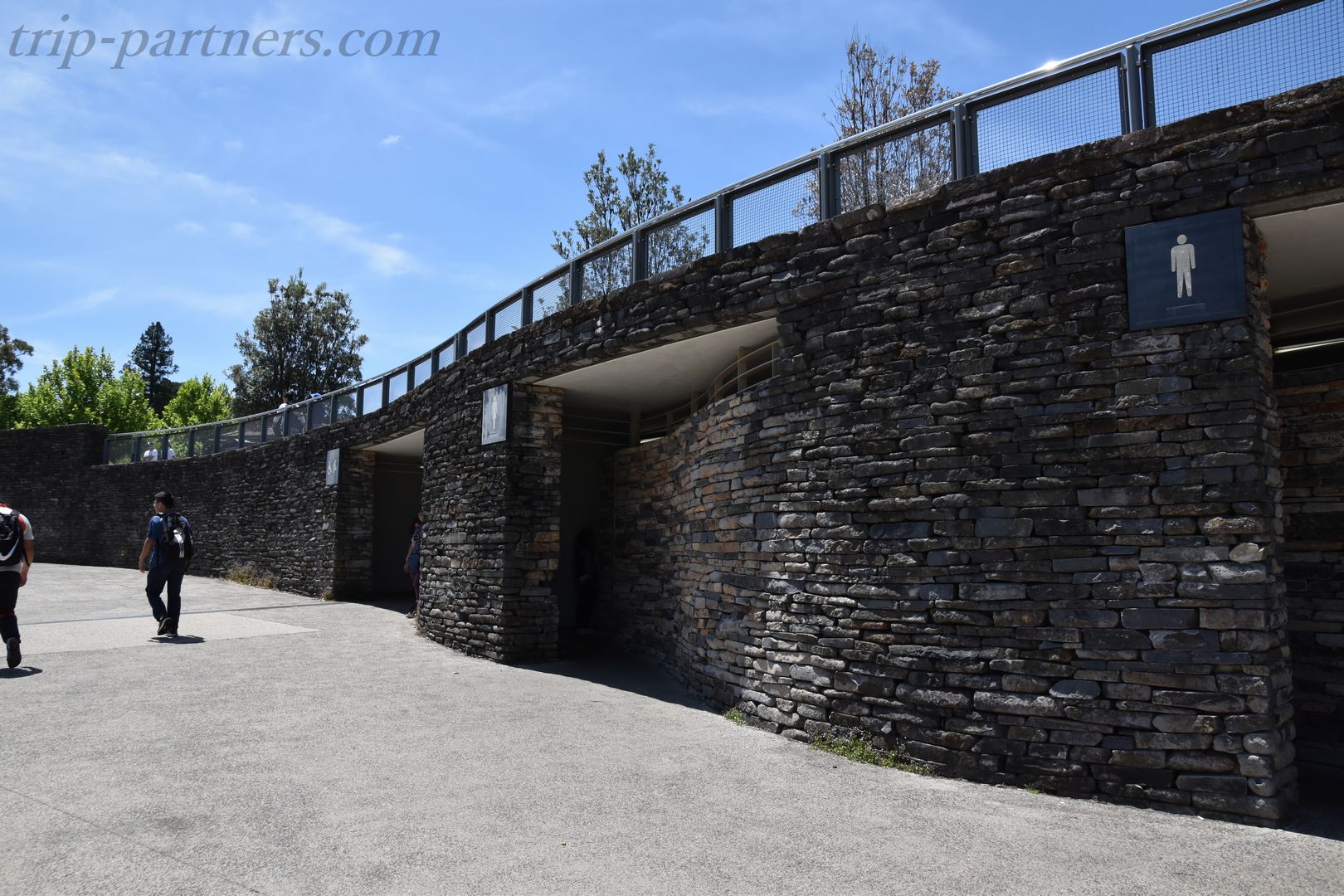 Also equipped with toilet。Really Australia does not annoy the toilet countries。But、It was with individual toilet, but was considerably dirty ...... After all toilets to feel there is no enemy cormorant country to Japan。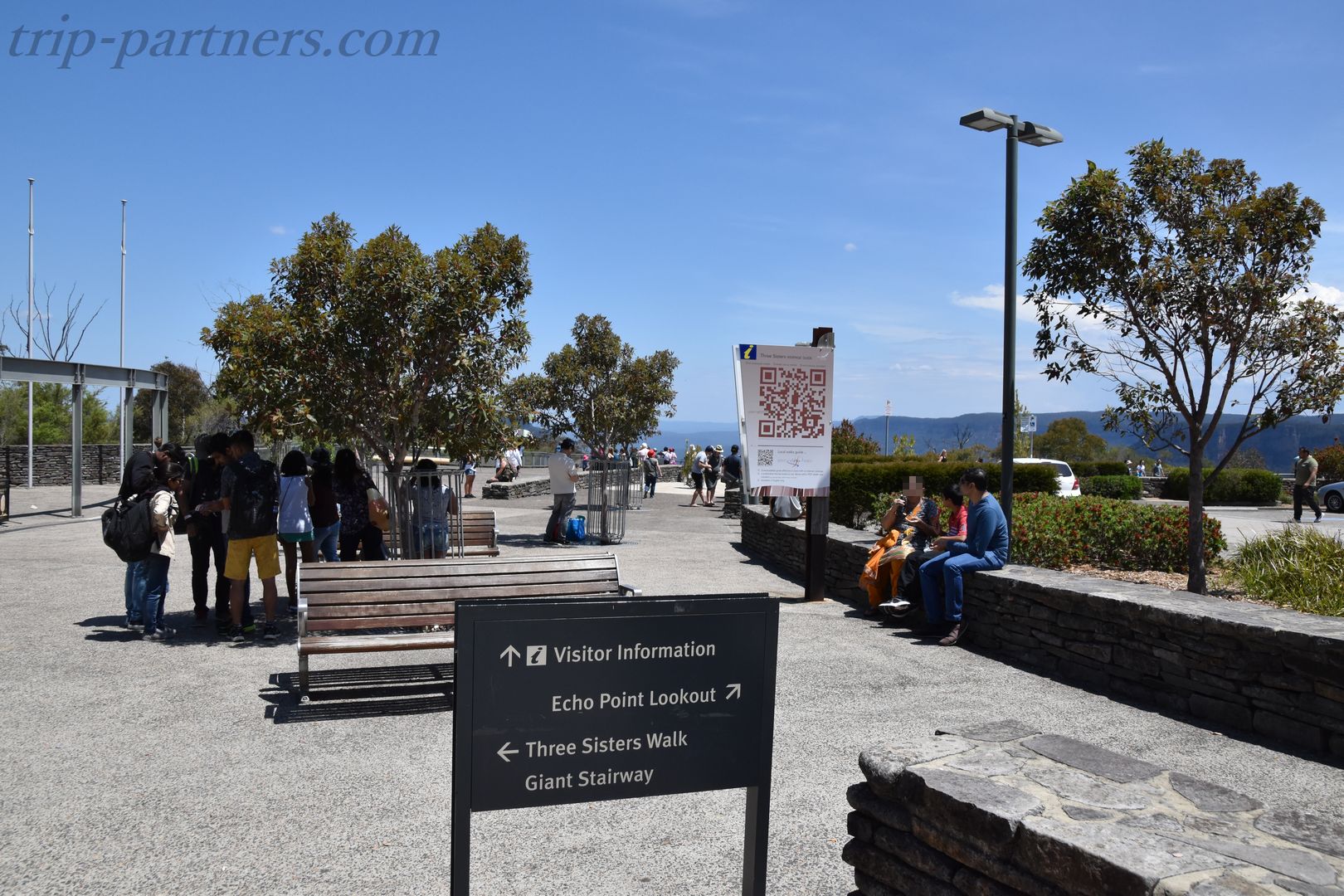 Left Three Sisters、Straight Information Center、Right diagonally before the Echo Point。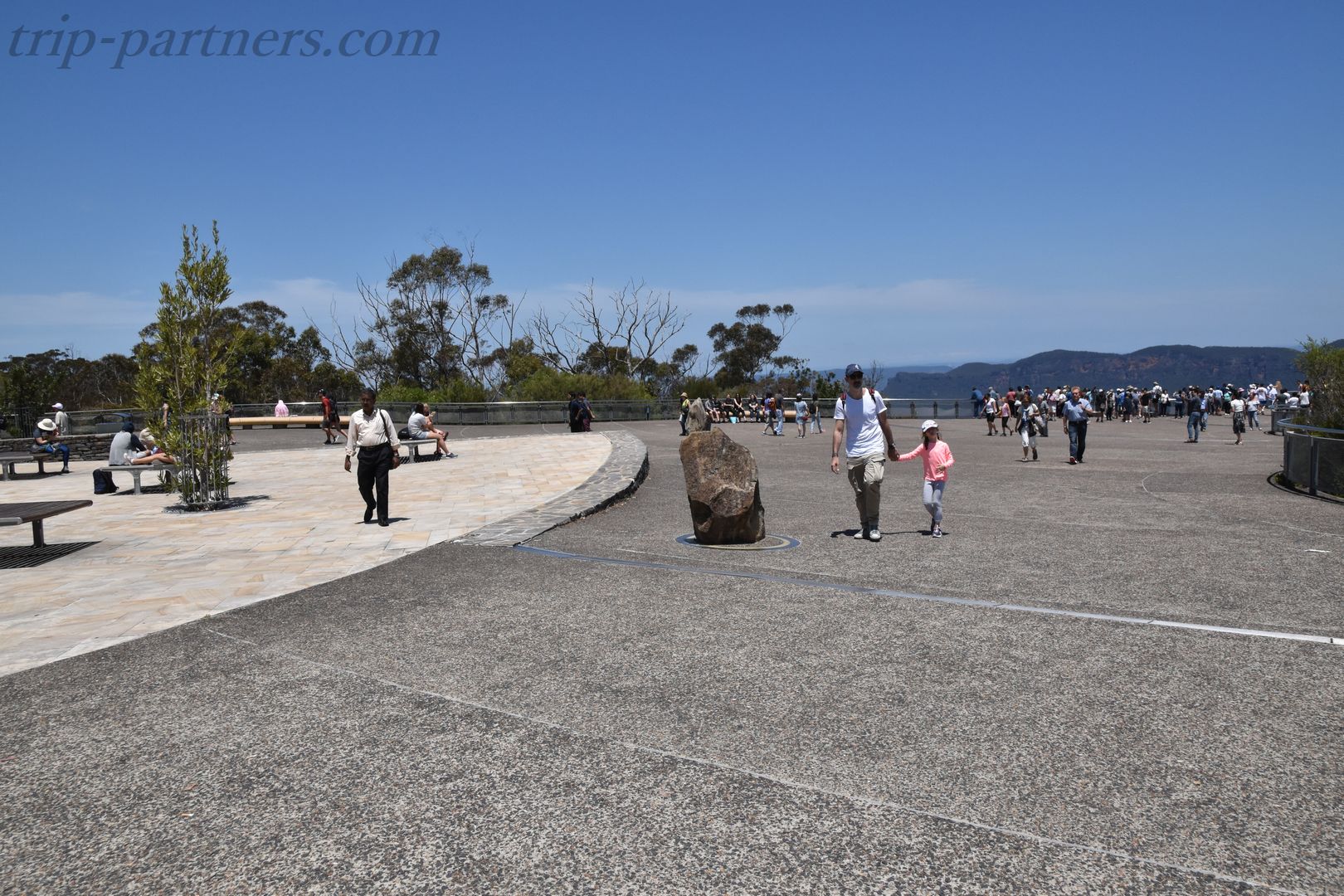 Come more and more number of people as it approaches the Echo Point。Is it you see something amazing crowd towards the distant
Echo Point Lookout(Echo Point Lookout)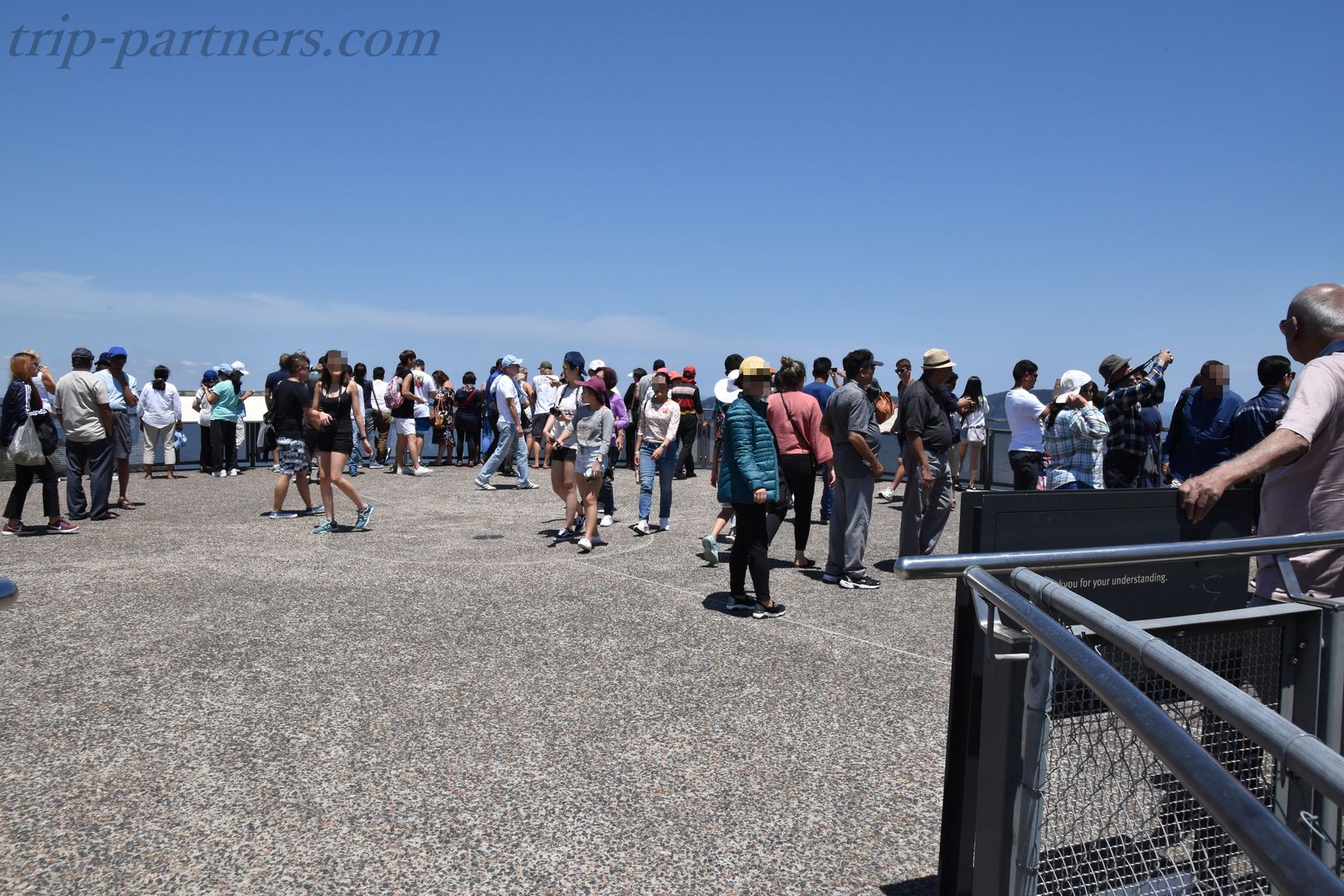 Here is how Echo Point! ! The number of people unreal。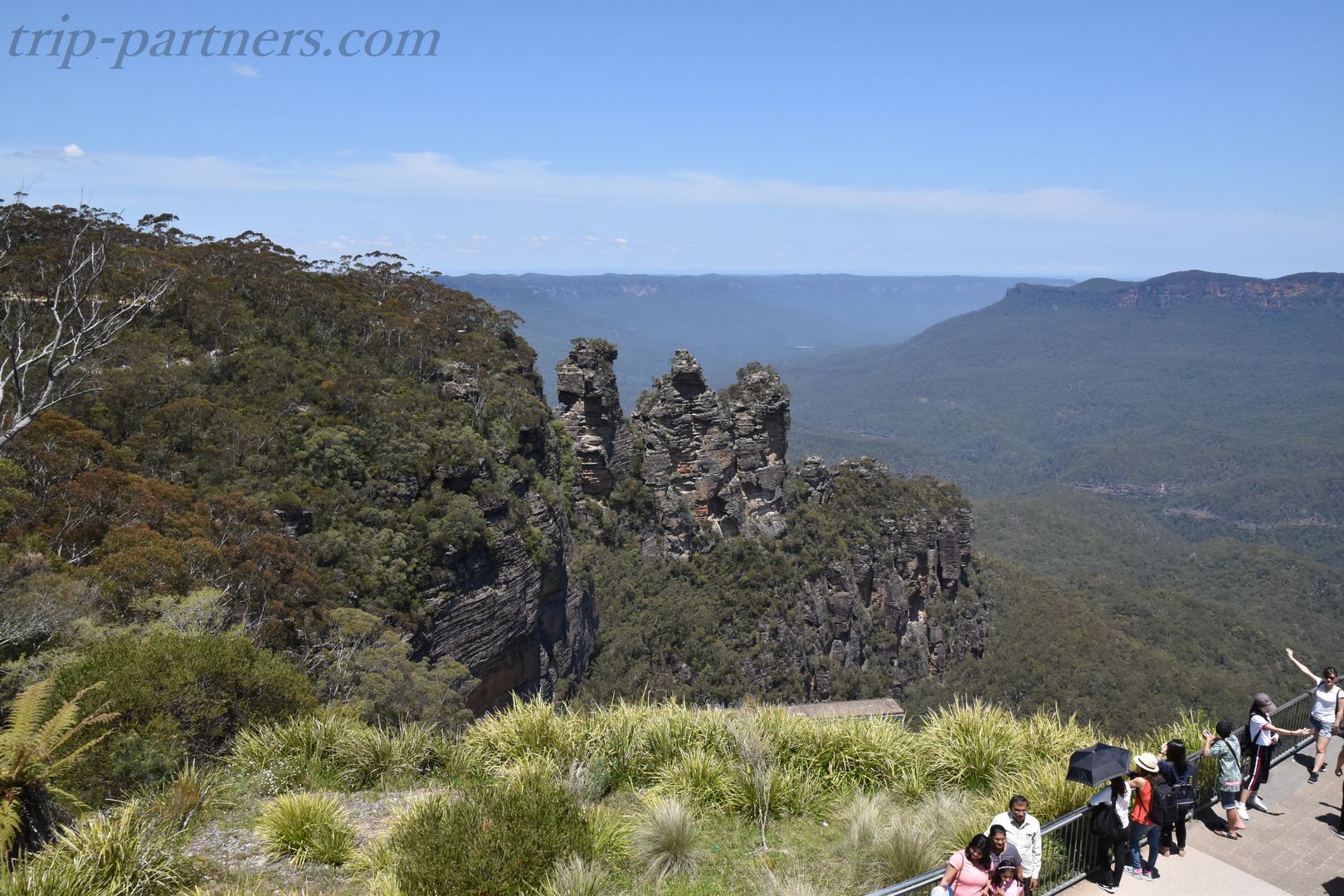 Three Sisters! ! In front of so eyes! ! !
For? Can I be down here is gonna be ...... there are people at the bottom。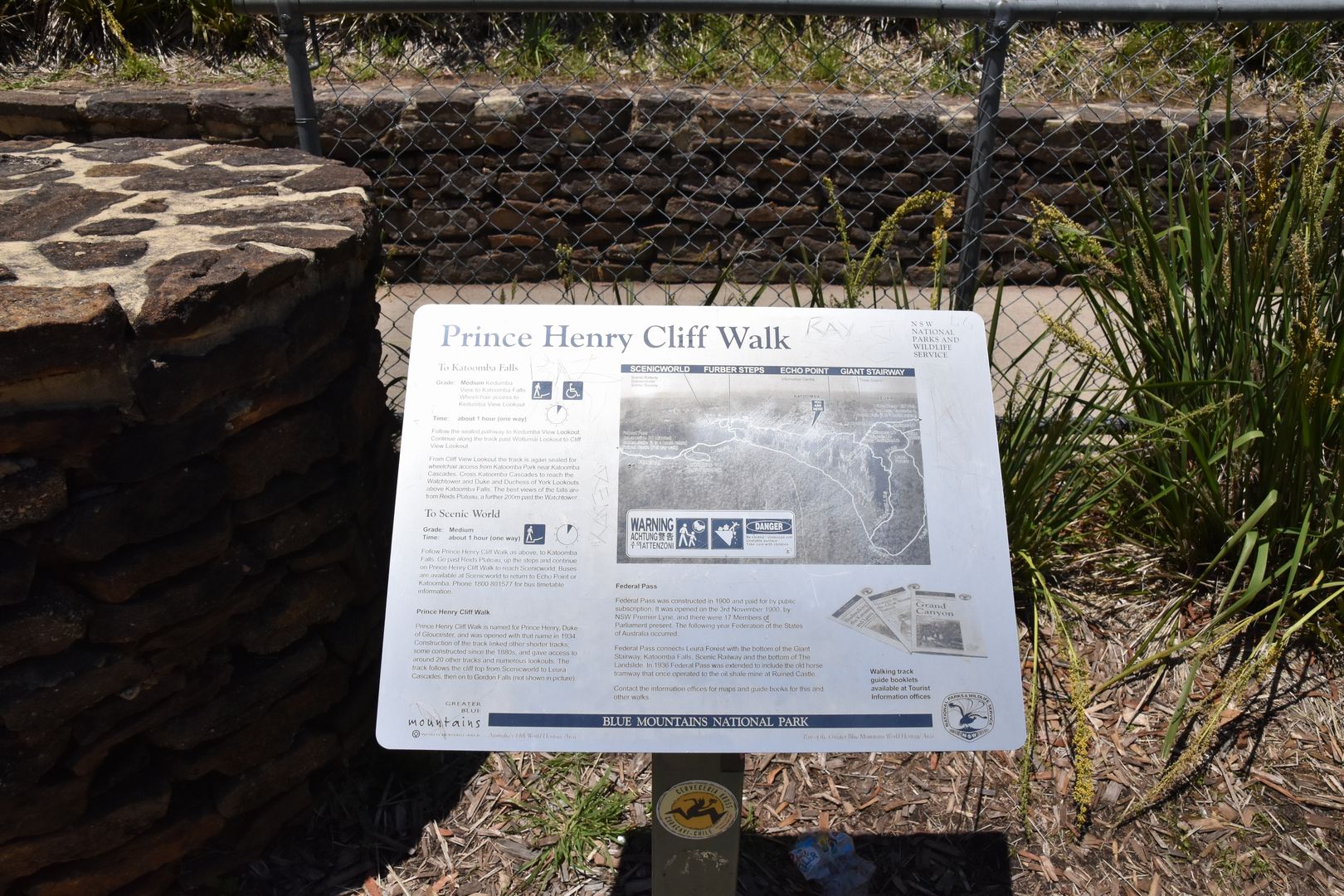 Prince Henry Cliff Walk。Go down to the cliff under the Echo Point、It seems promenade towards the Scenic World and Katoomba Falls。Indeed Na's impossible to be to stay here one day to enjoy this in w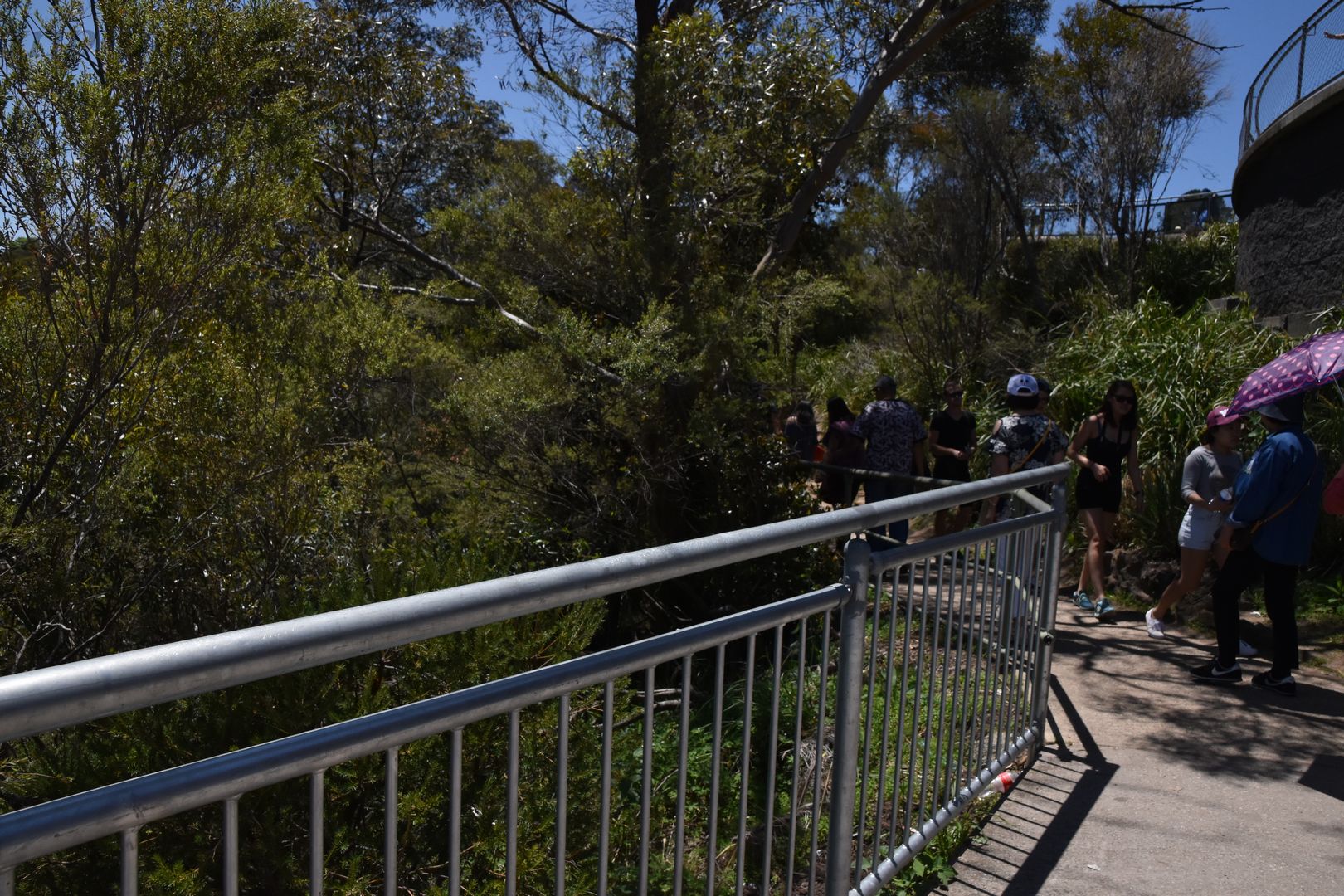 It will head to the place where the time being looked down a little while ago。It is safe if there is a fence。
Queen Elizabeth Lookout(Queen Elizabeth Lookout)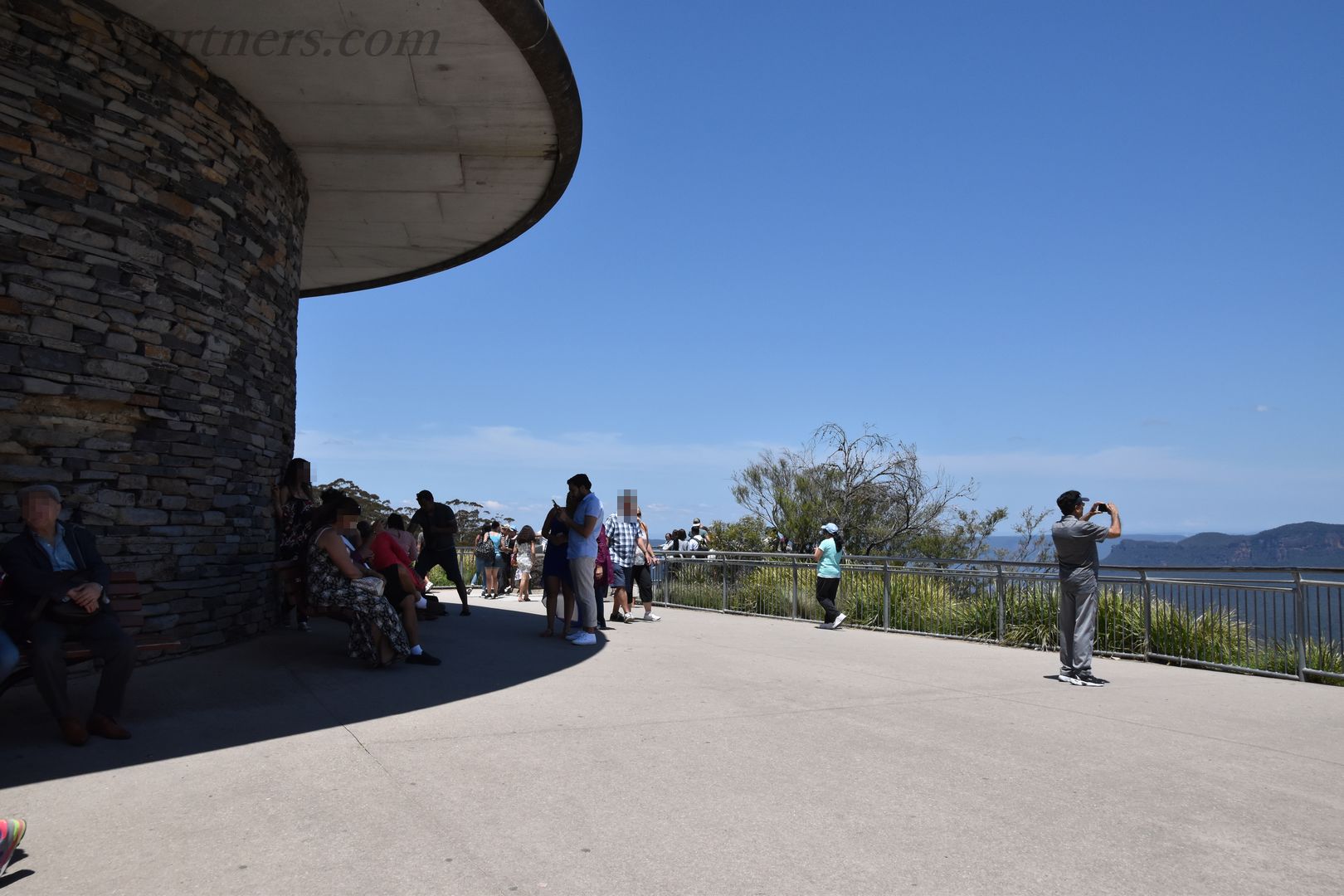 It came down。Here also there are many people。but、Wonder if fewer than a little while ago of the observatory。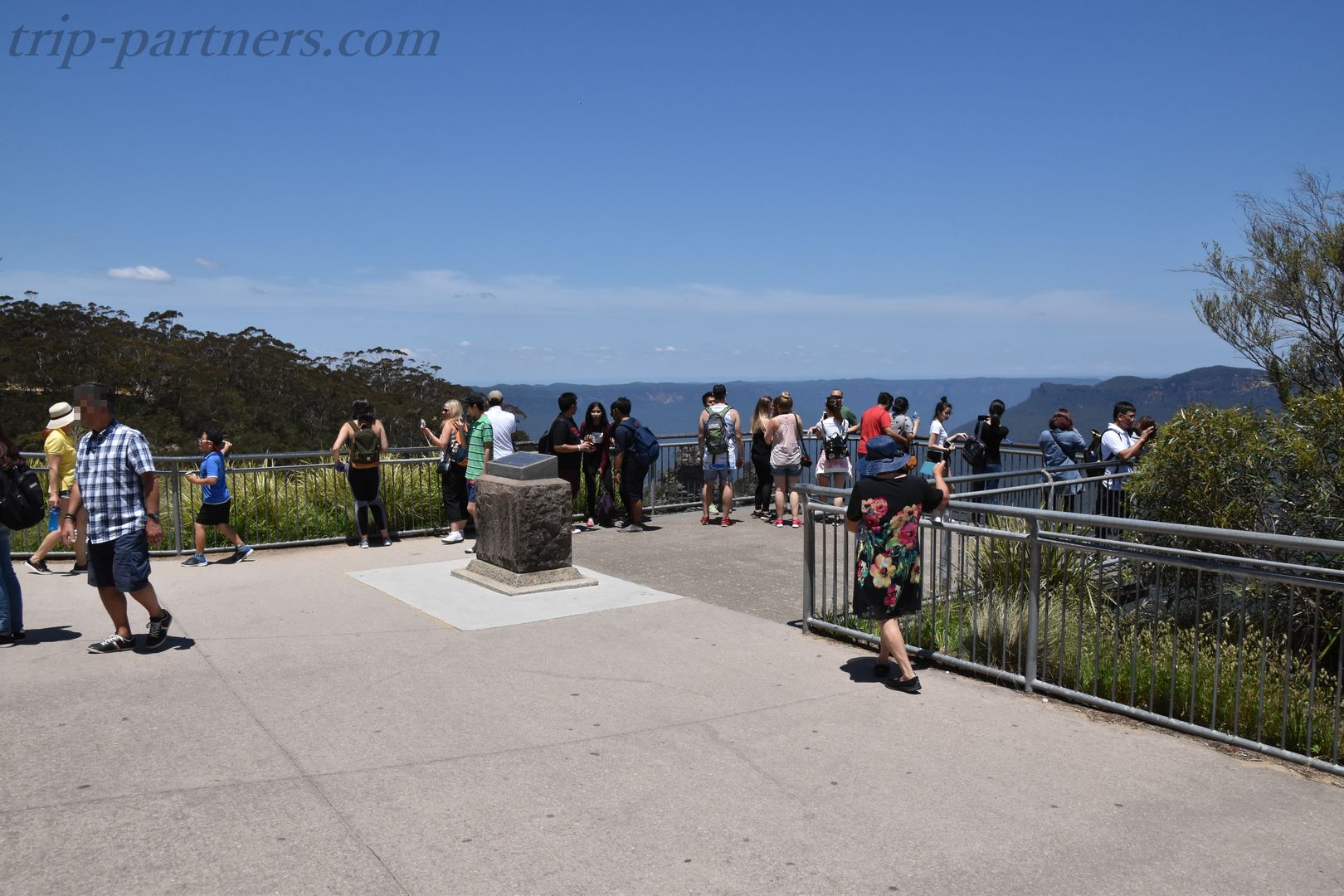 Over there the previous whiff is not the difference in the view point!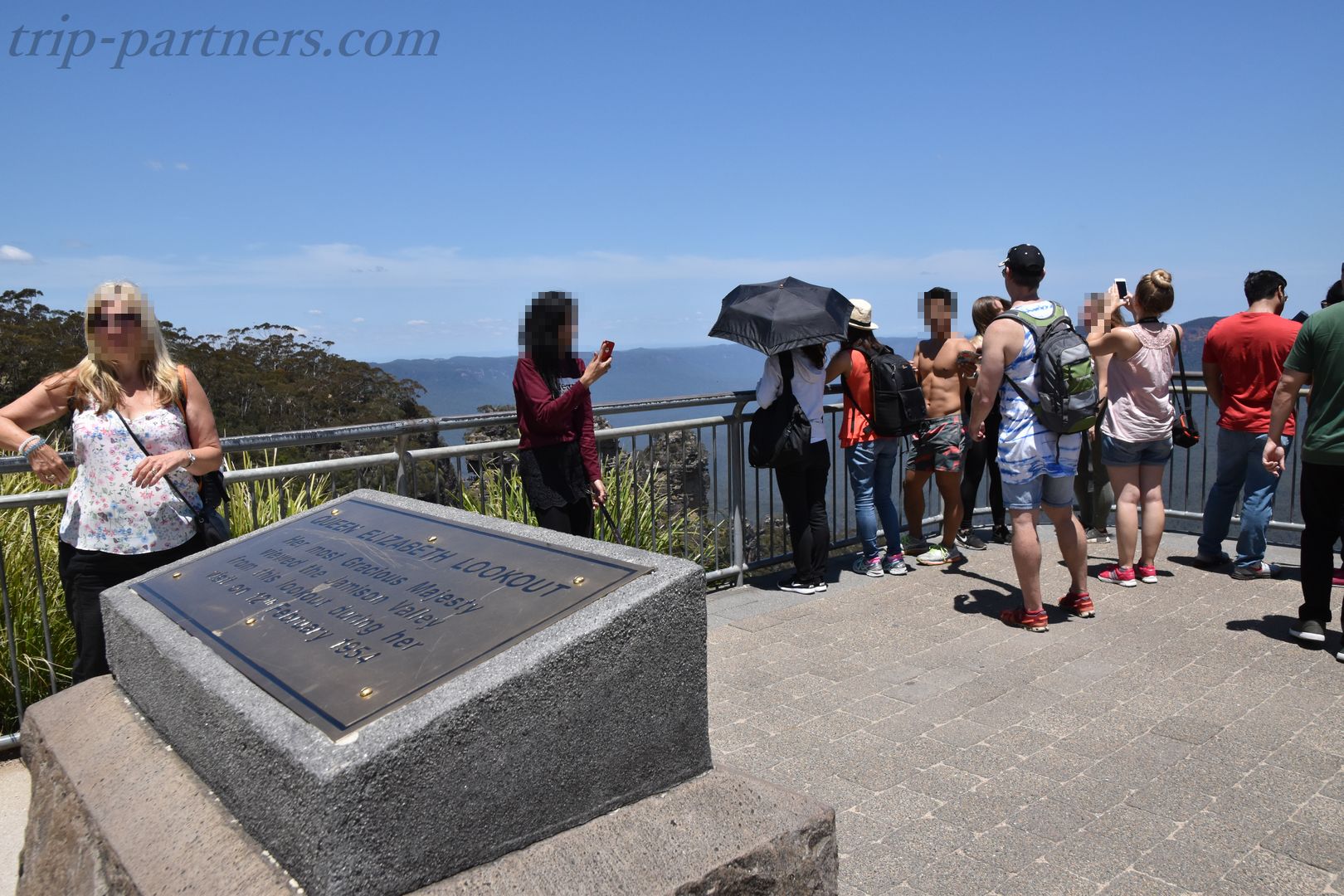 What what? Here is what Tteyuu Queen Elizabeth Lookout? ! Queen Elizabeth the lower top at Echo Point。Something interesting 😆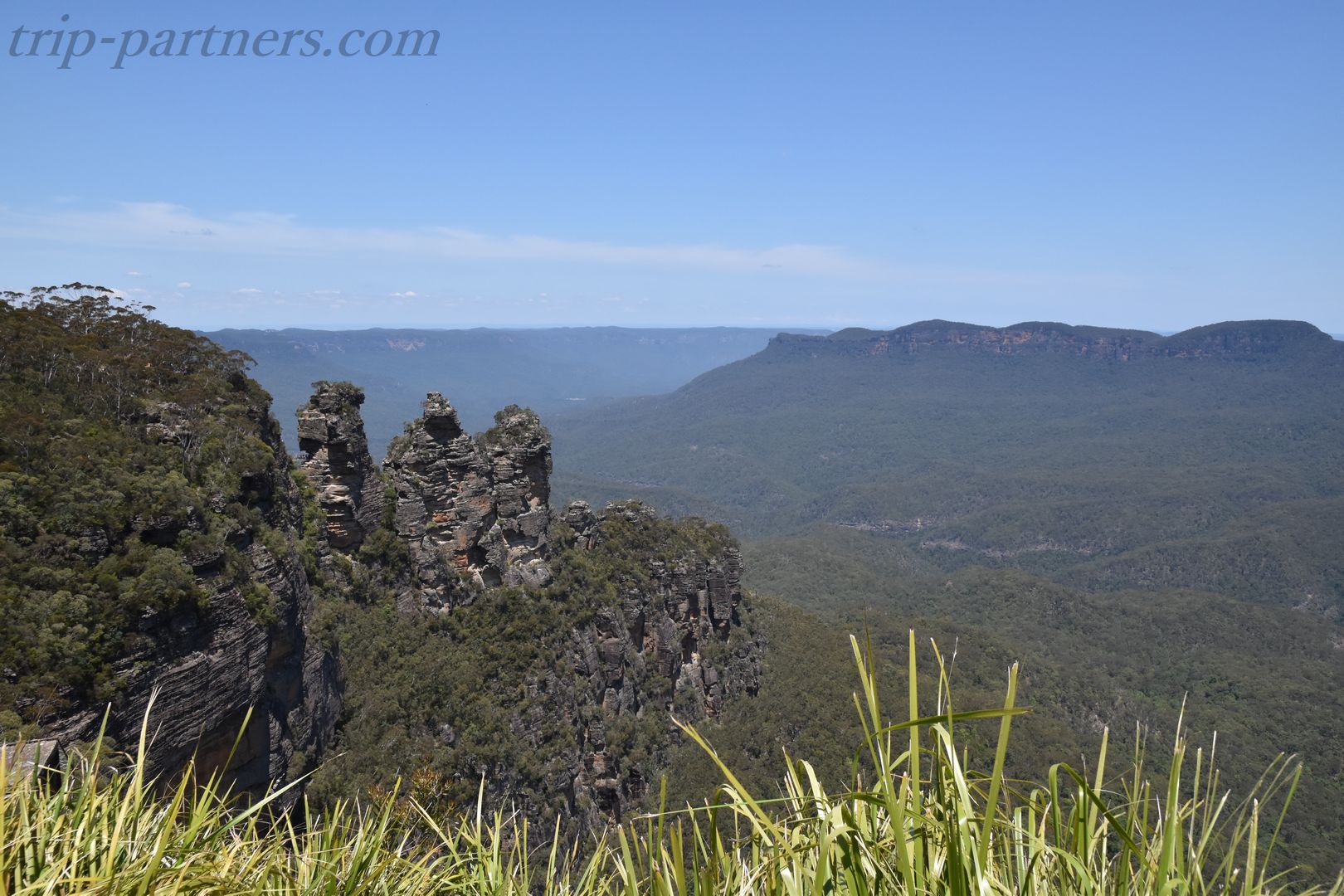 Three Sisters seen from here! ! To close further than a little while ago! ! !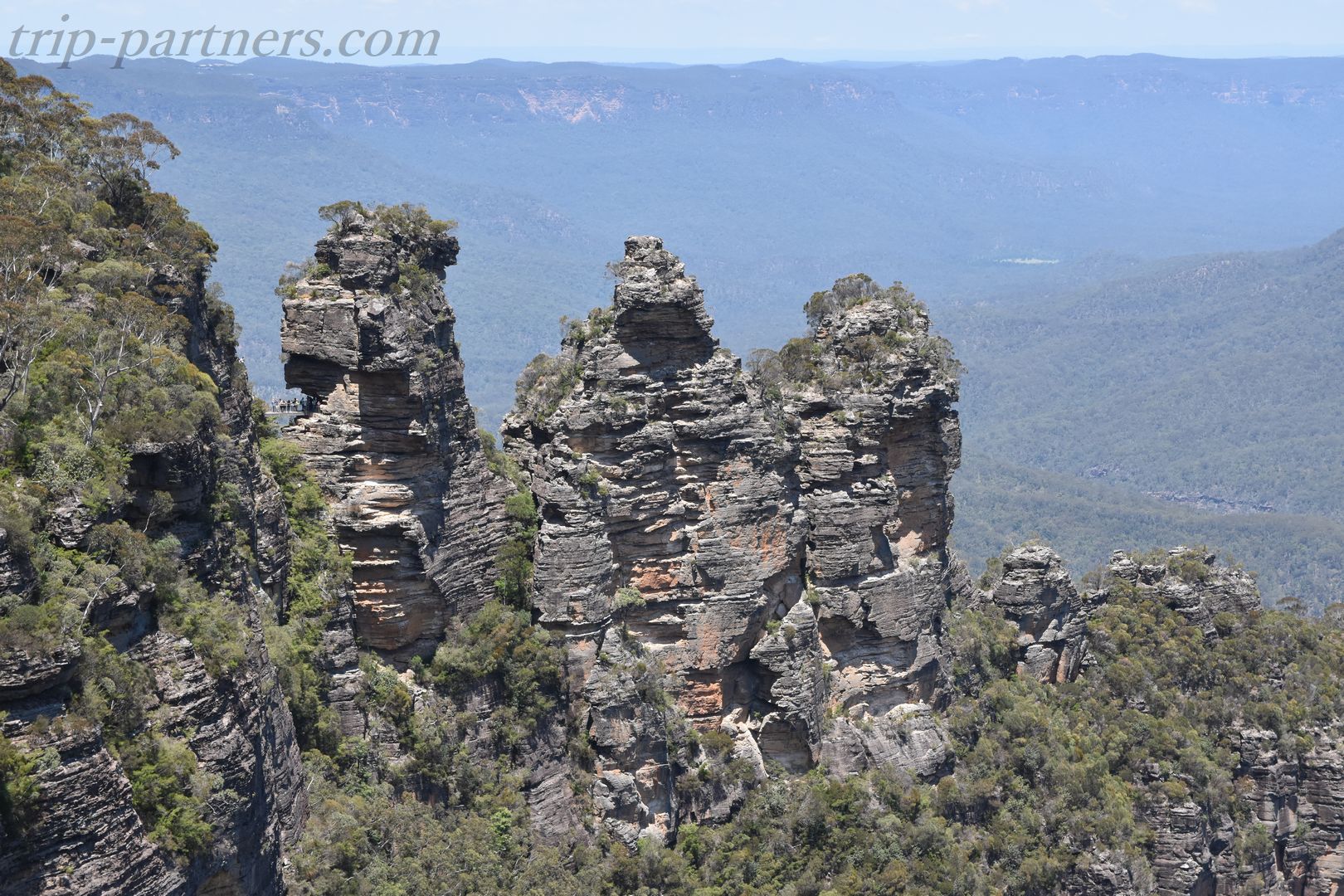 Zoom! ! The other Three Sisters is a stone's throw! ! !
It is it looks're walking people and it takes a long suspension bridge to the yoke view and the far left of the rock。It's can only enter the far left of the rock of the three rocks of the Three Sisters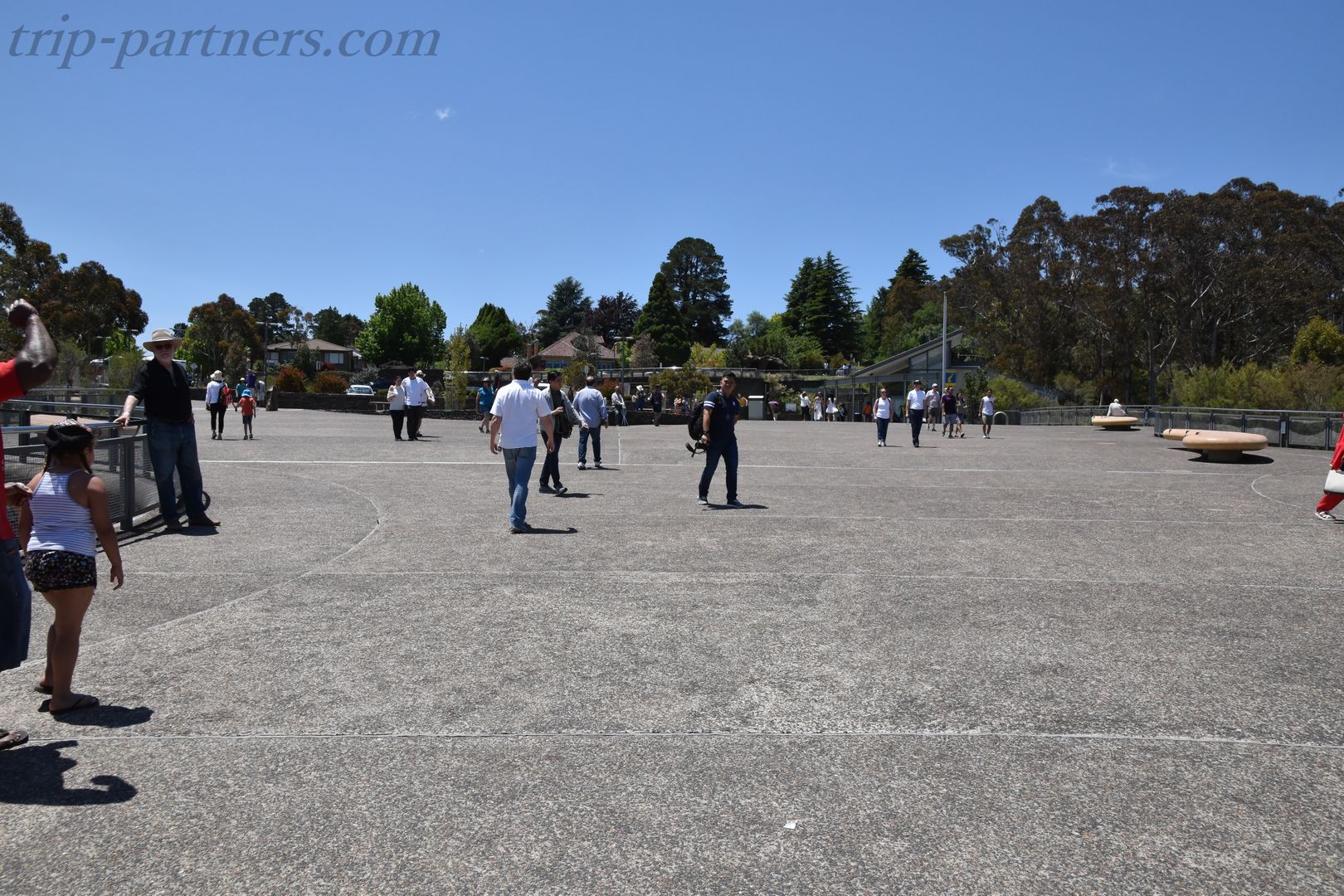 Now、Return again to the Echo Point Square。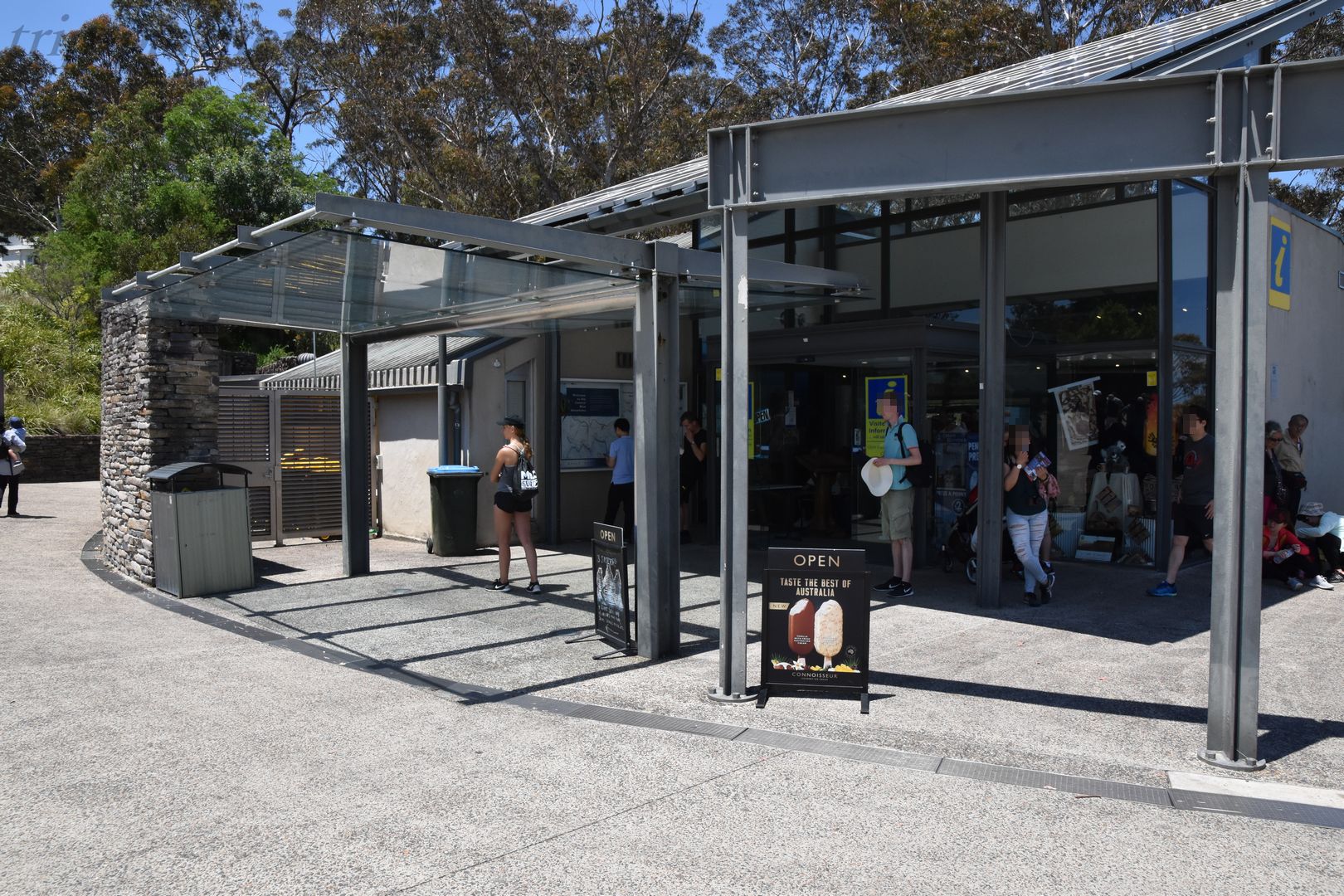 This is the Information Center。so、It is why there is a way to the Three Sisters to the back side。
Next time, let's go to the Three Sisters!