This time, we aim to Richmond in the day tour of Tasmania state capital Hobart。Toka Toka have become tourist destinations in the fact that there is Australia's oldest stone bridge。
Although this Richmond you can go by bus、I wanted to go in at the same time Bonorongu wild animal park、I decided to sign up for your high tour a little。
In the case of bus use、No direct bus from Richmond to Bonorongu、From that case to go to Richmond、Once back to Hobart、We will ride from there to the bus of Bonorongu bound。No reason that such a country bus is out frequently、It's just would collapse one day is a waste of time。
And、But I thought even the hand that cycling、Hobart → Richmond → Bonorongu → Hobart is the way that the inclination is intense。Please be prepared for those who are going in the rent-a-bicycle(Lol)
After all、As long as is rent a car、I would definitely rent-a-car is good。Unlicensed the case for painful 😥
Route from Hobart Town to Richmond (From Hobart City to Richmond)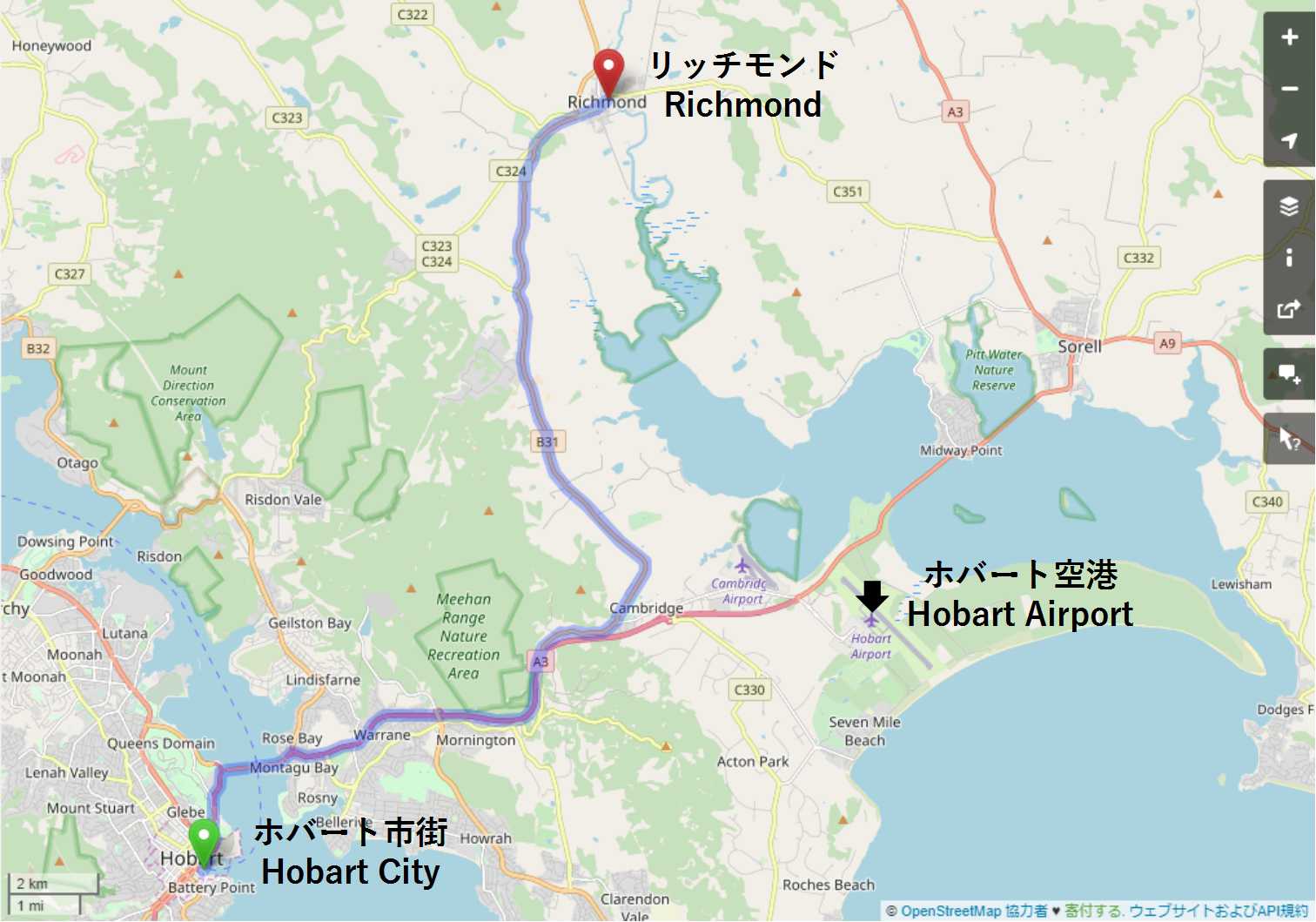 Way from Hobart Town to Richmond。Although it runs with the feeling to return to the airport、Enter on the north side of the road in a place called the middle Cambridge。so、Since this distance is such as 25km、I thought the beginning also to be go by bicycle。so、Abandoned know that carefully, mess up down I checked is that fierce!
But please try Challenger's Tteyuu want to take dare such tough choices
From Hobart to Richmond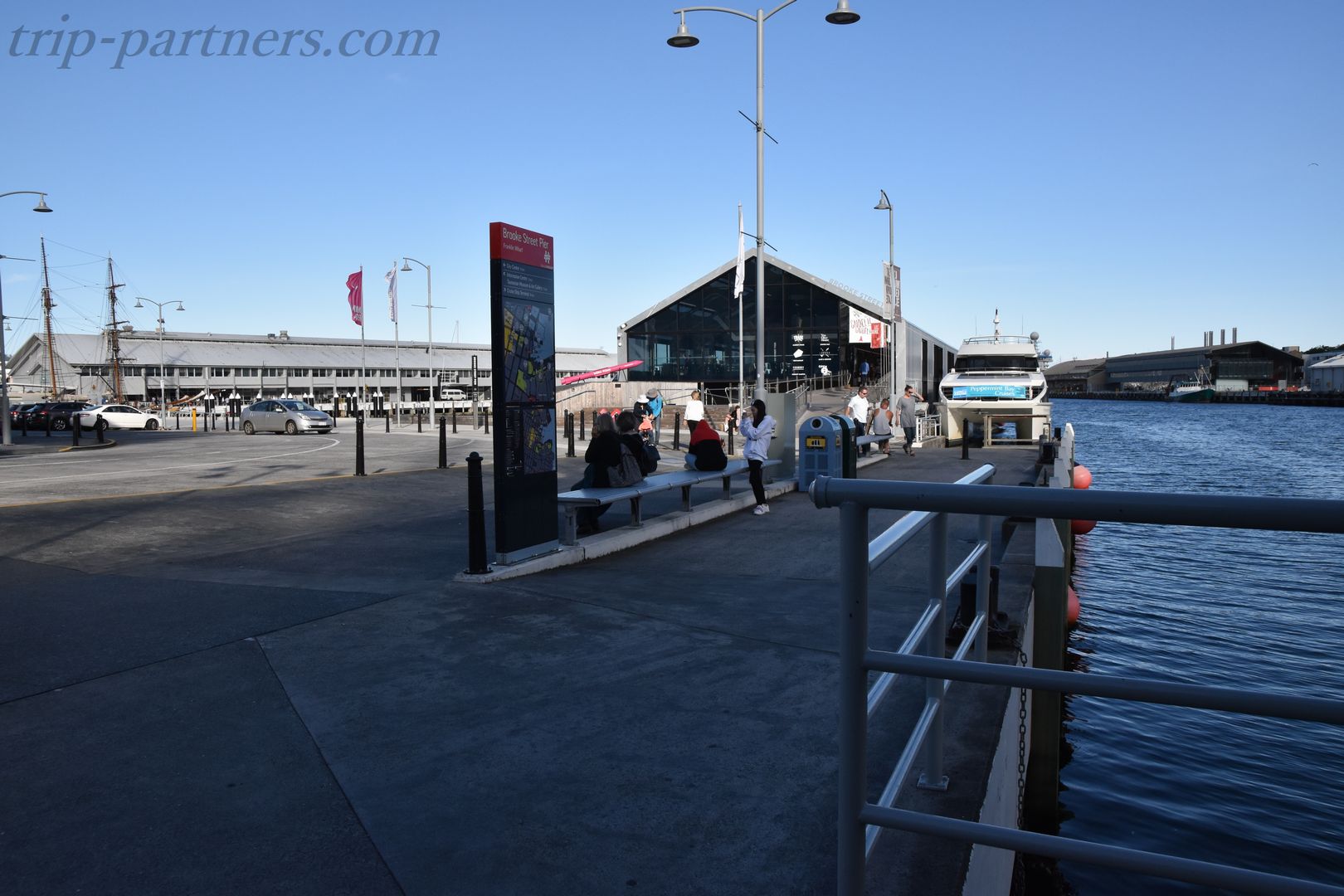 Starting point of the tour is here。Ah、Did was a place I say ...? Since forgotPrevious postsNot please read the。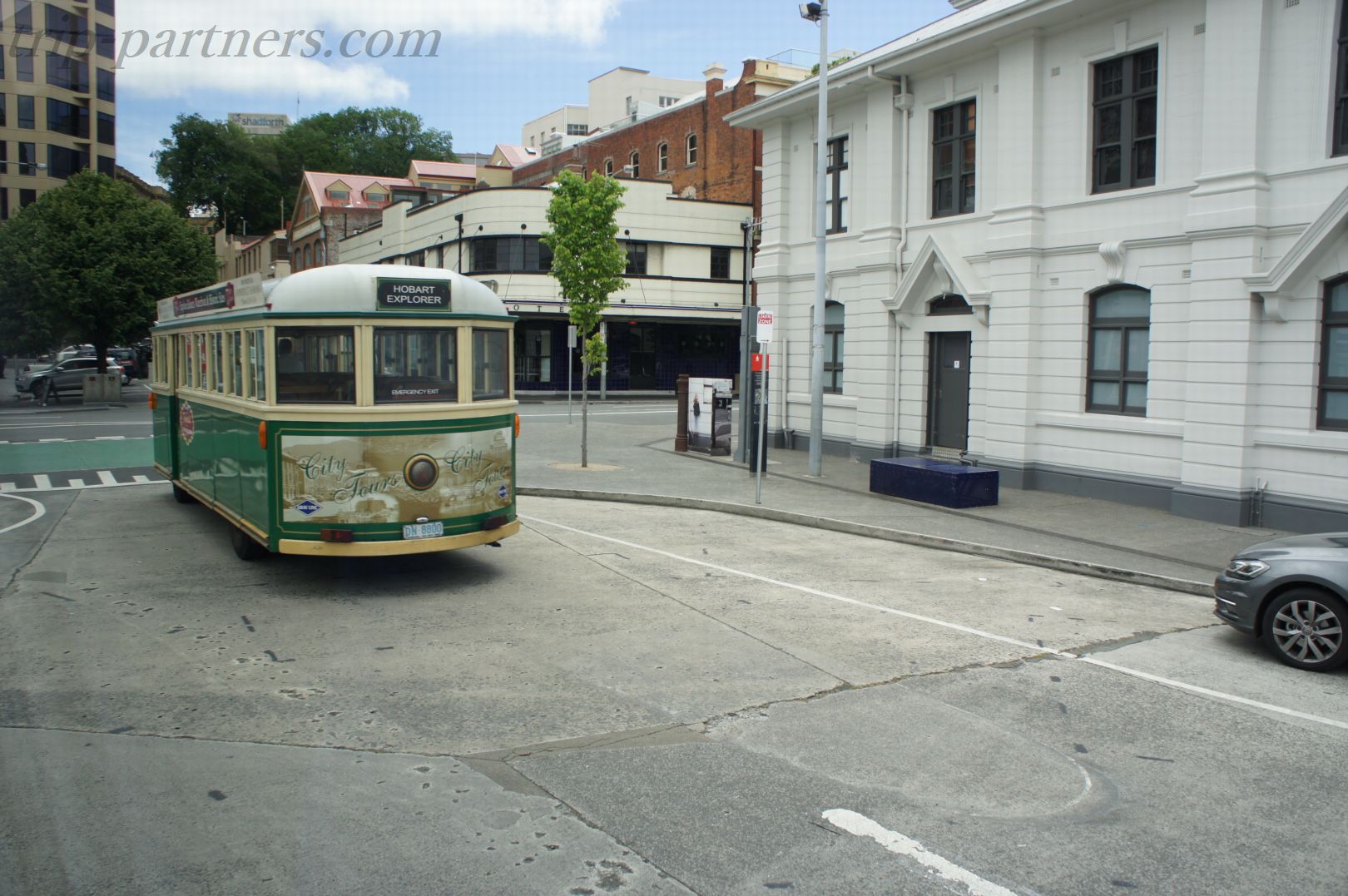 Bus departure come the set time。Bus driver was an interesting person。A little surprised spoken suddenly in Japanese。I guess larger Japanese tourists in its own way。so、Bus will continue to pass through the Hobart city。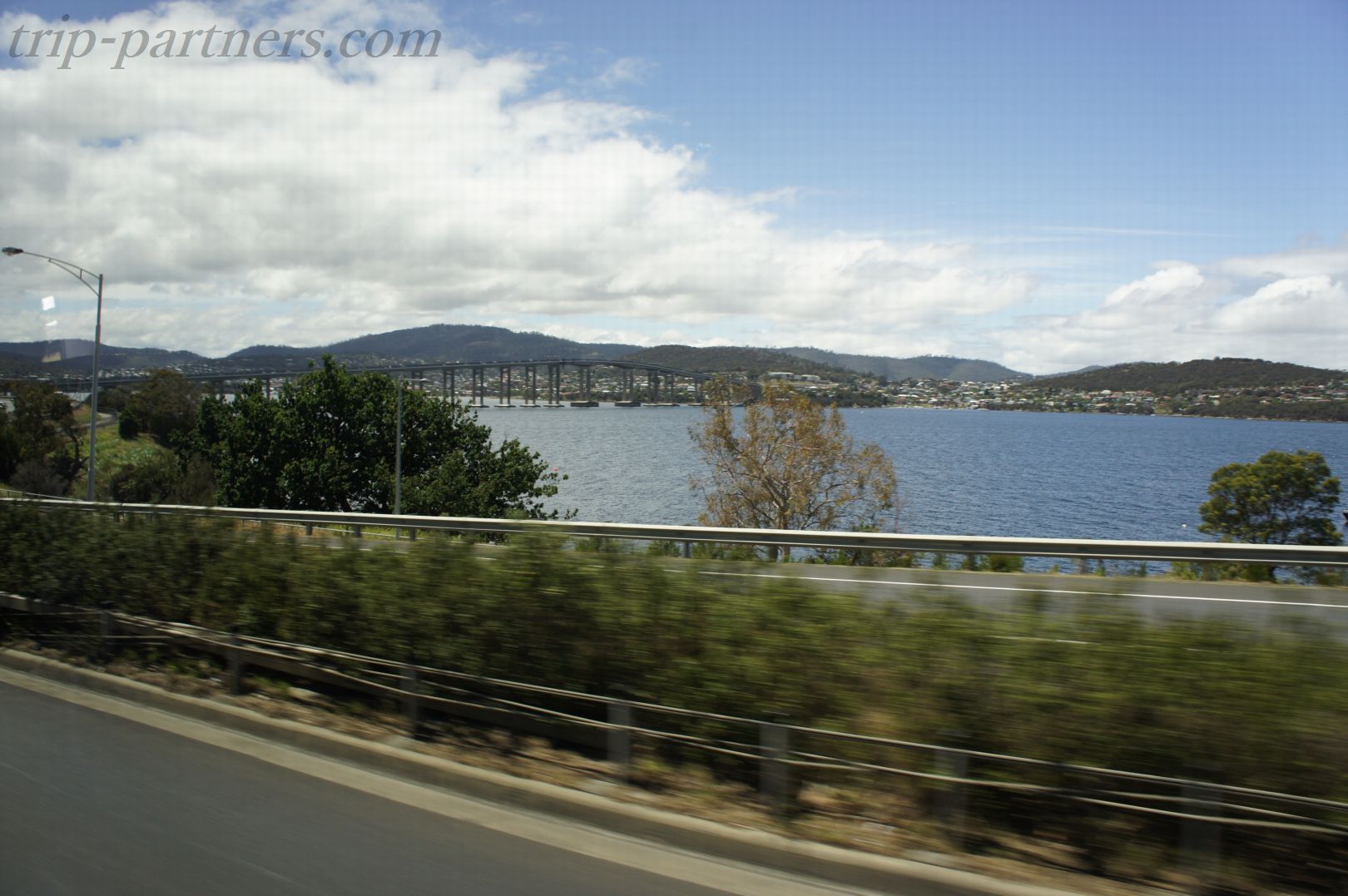 What Chala Bridge came into sight! Be sure the name of this bridgePrevious postsI feel that was introduced is in。Unfortunately, because I forgot the name of the bridge name examined left to the reader!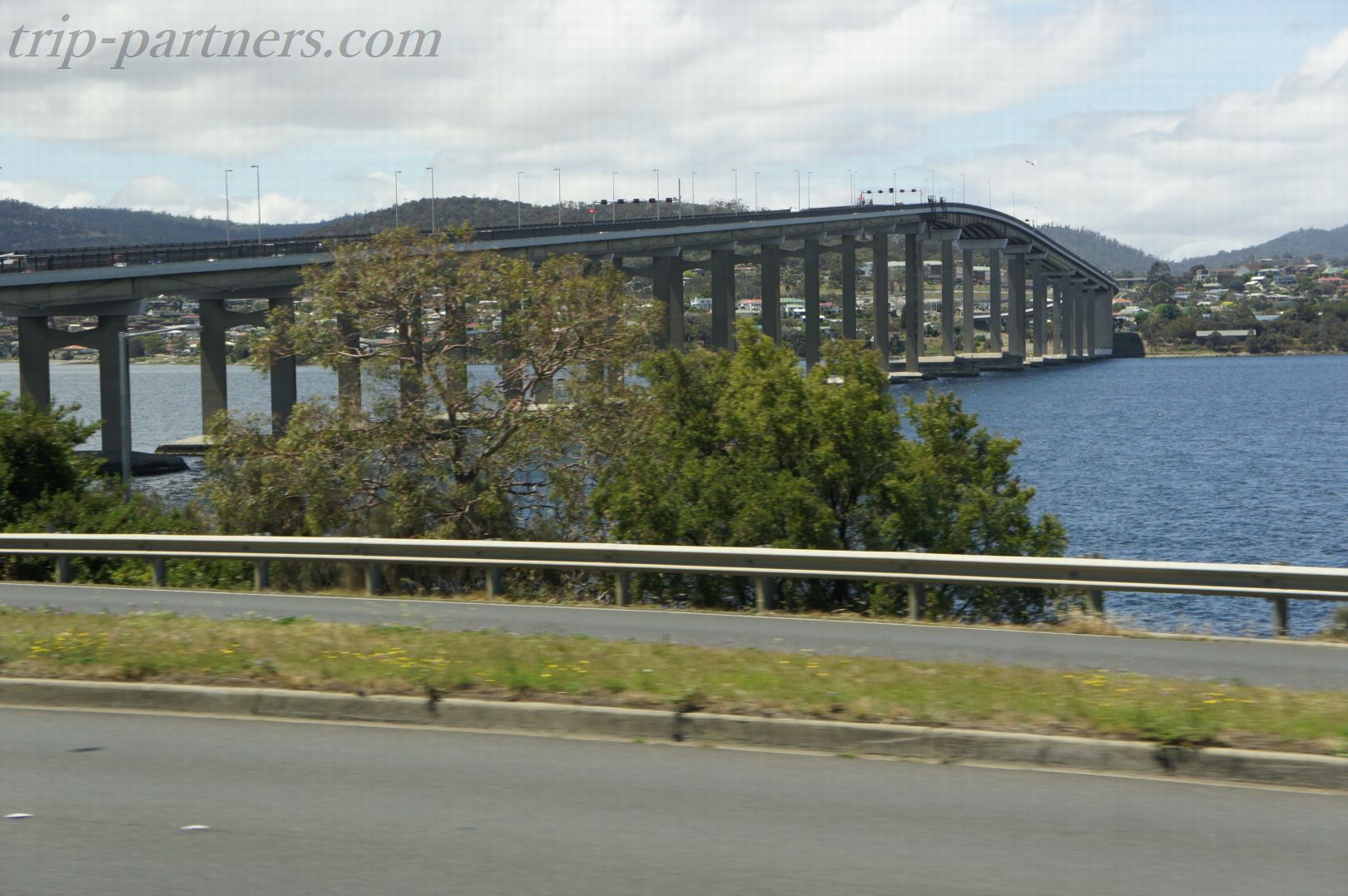 Mars over a flame blah Bridge 😆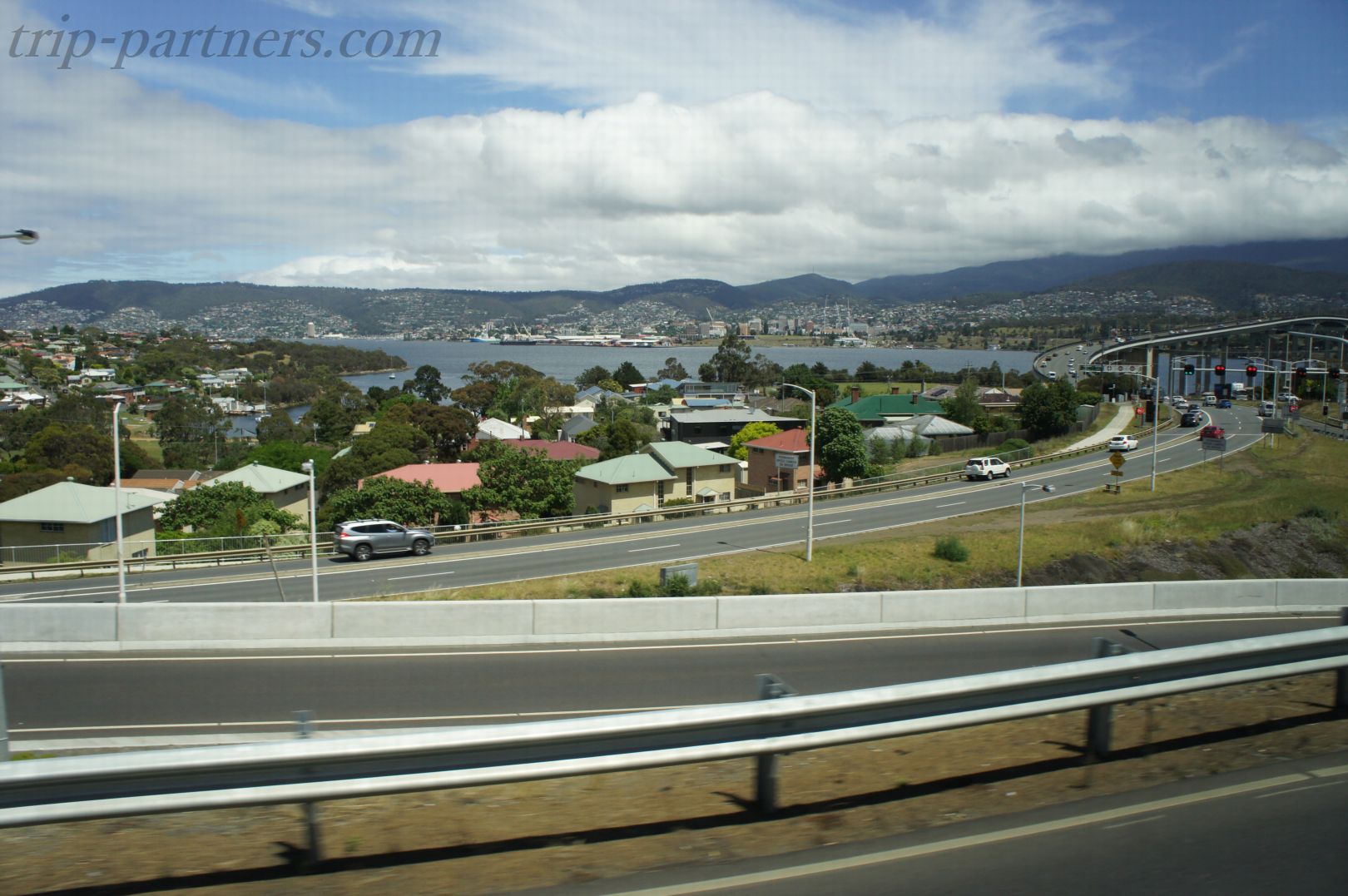 Tasmania landscape。Still decent look is home from close to Hobart。Idyllic streets。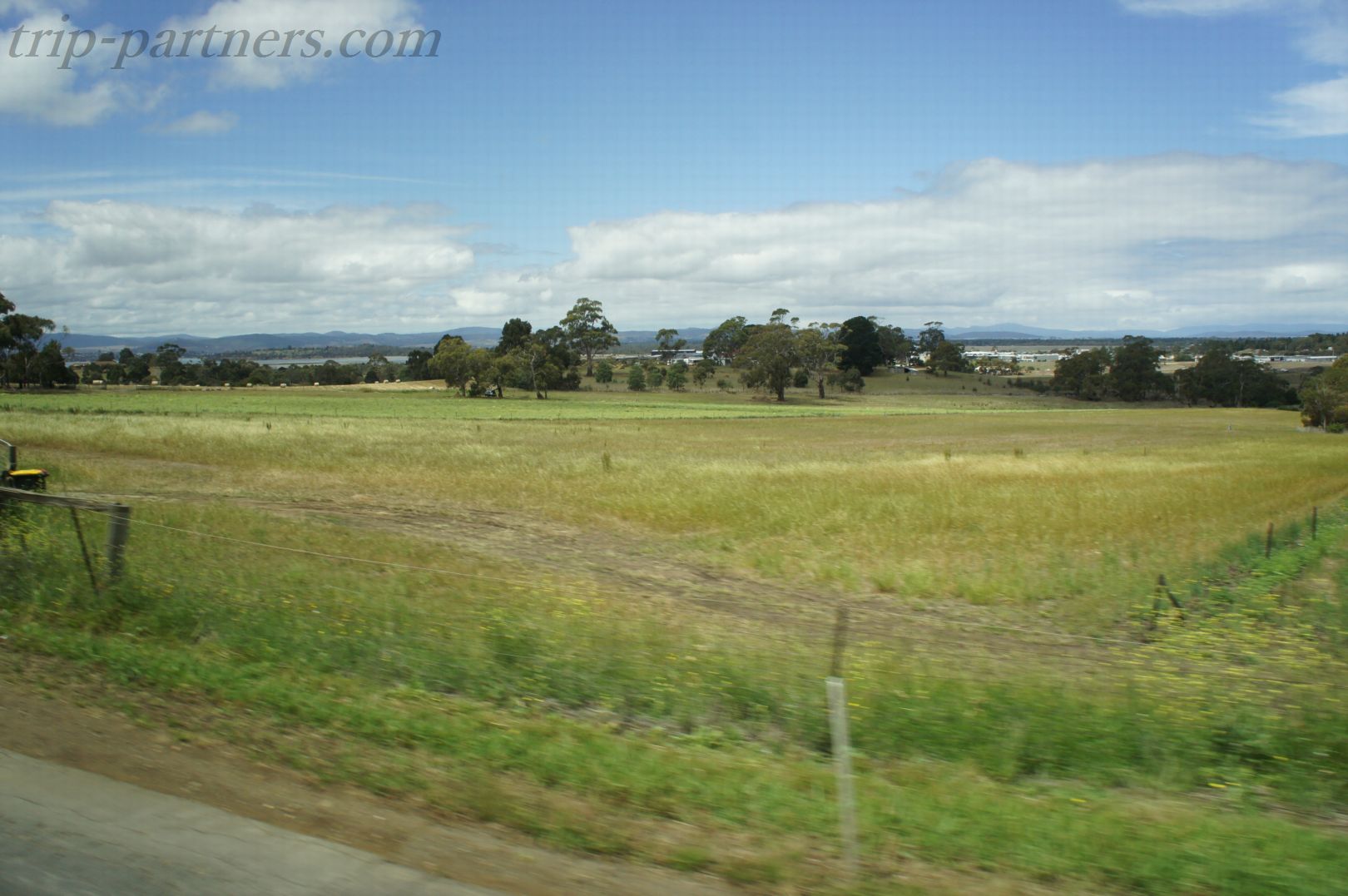 Changes to directly this kind of landscape。Large rural Tasmania。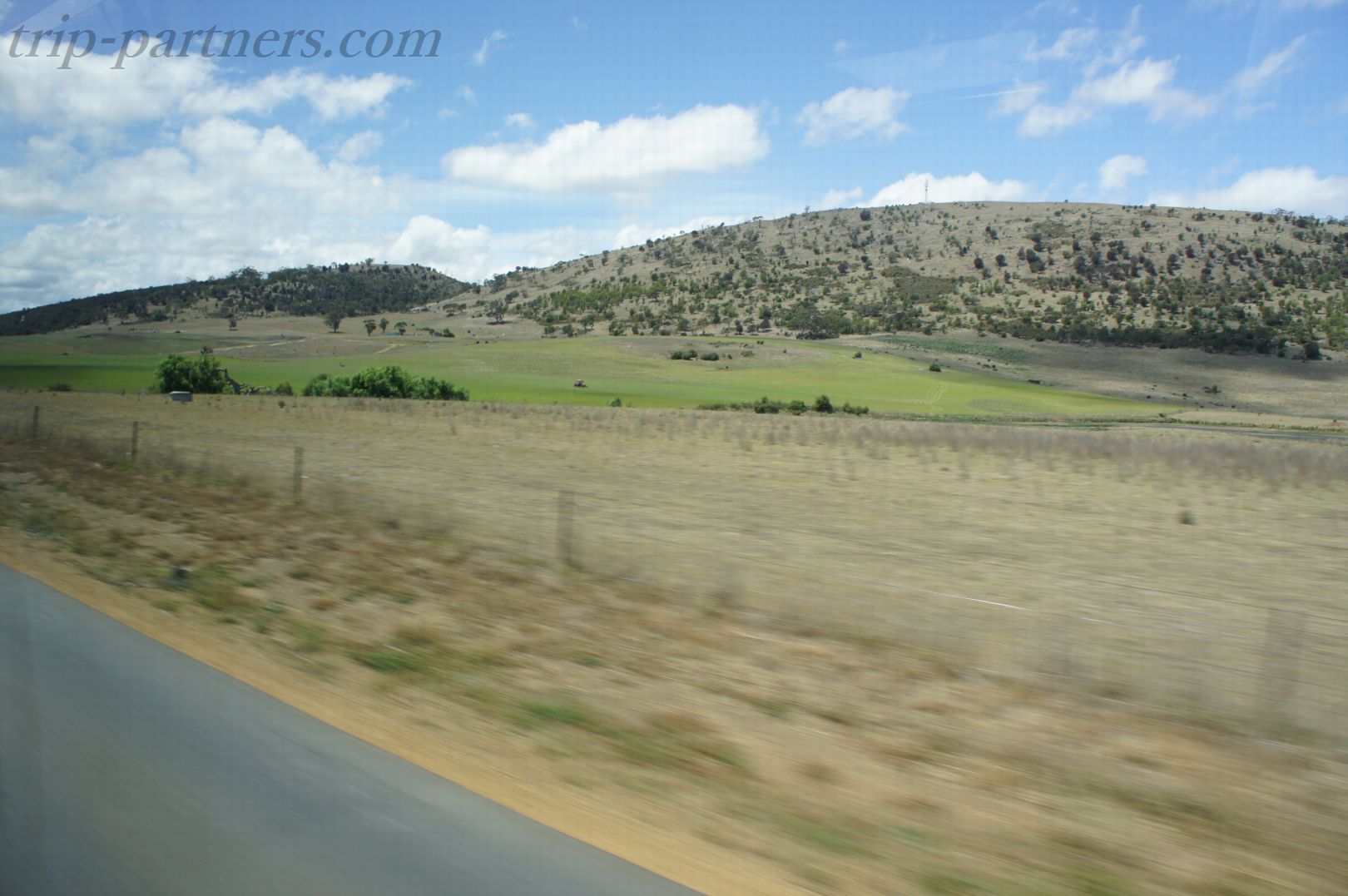 There was that like a something strange sandpile。Or bald mountain?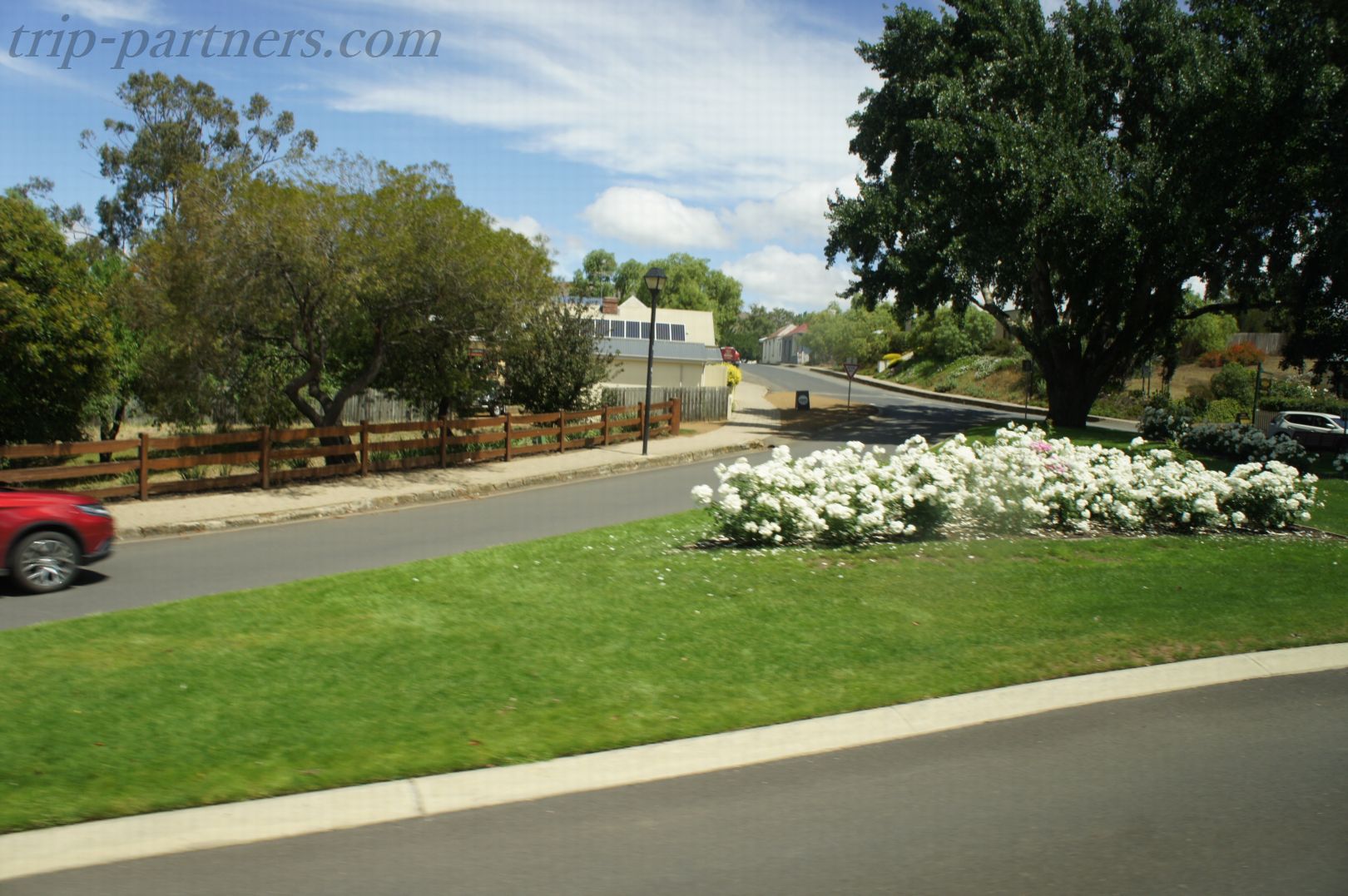 The village like a came into sight。Perhaps here is the first destination Richmond。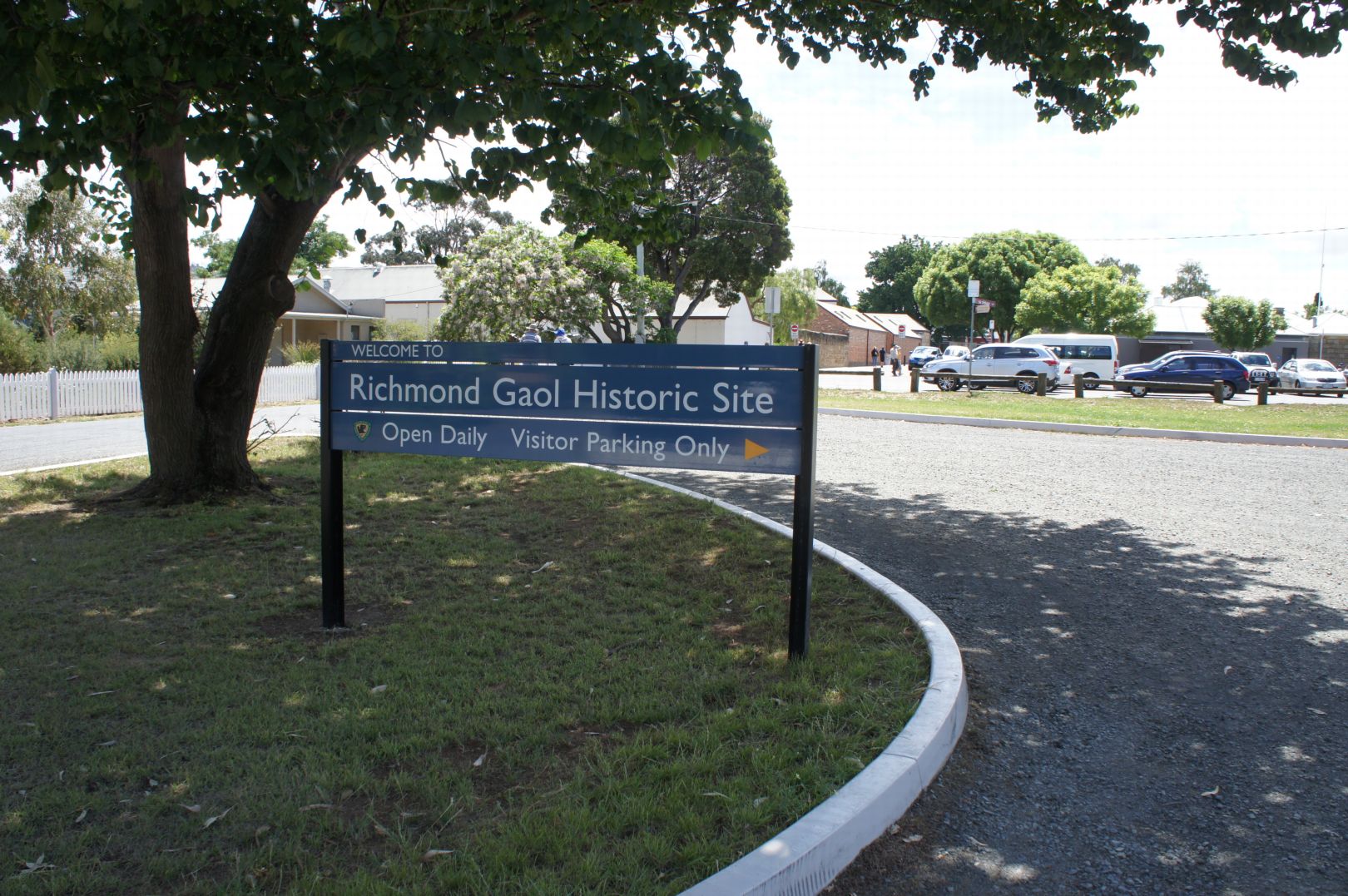 The bus carefully from the around the village of Richmond to the parking lot。Parking is a so free people of the car rental is worry。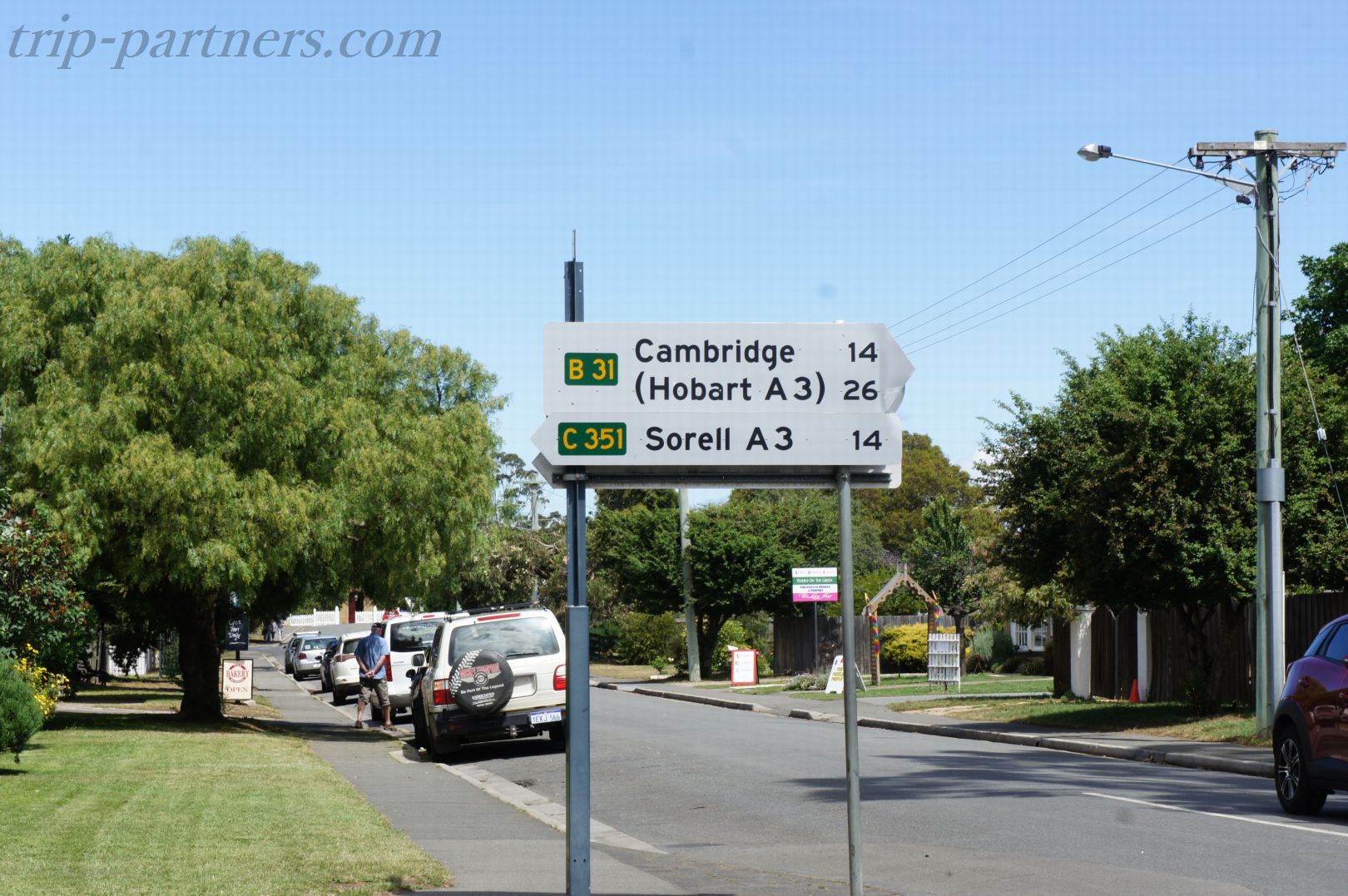 It is 26km from Hobart。Was Chima' come to such a far away!
What's Richmond village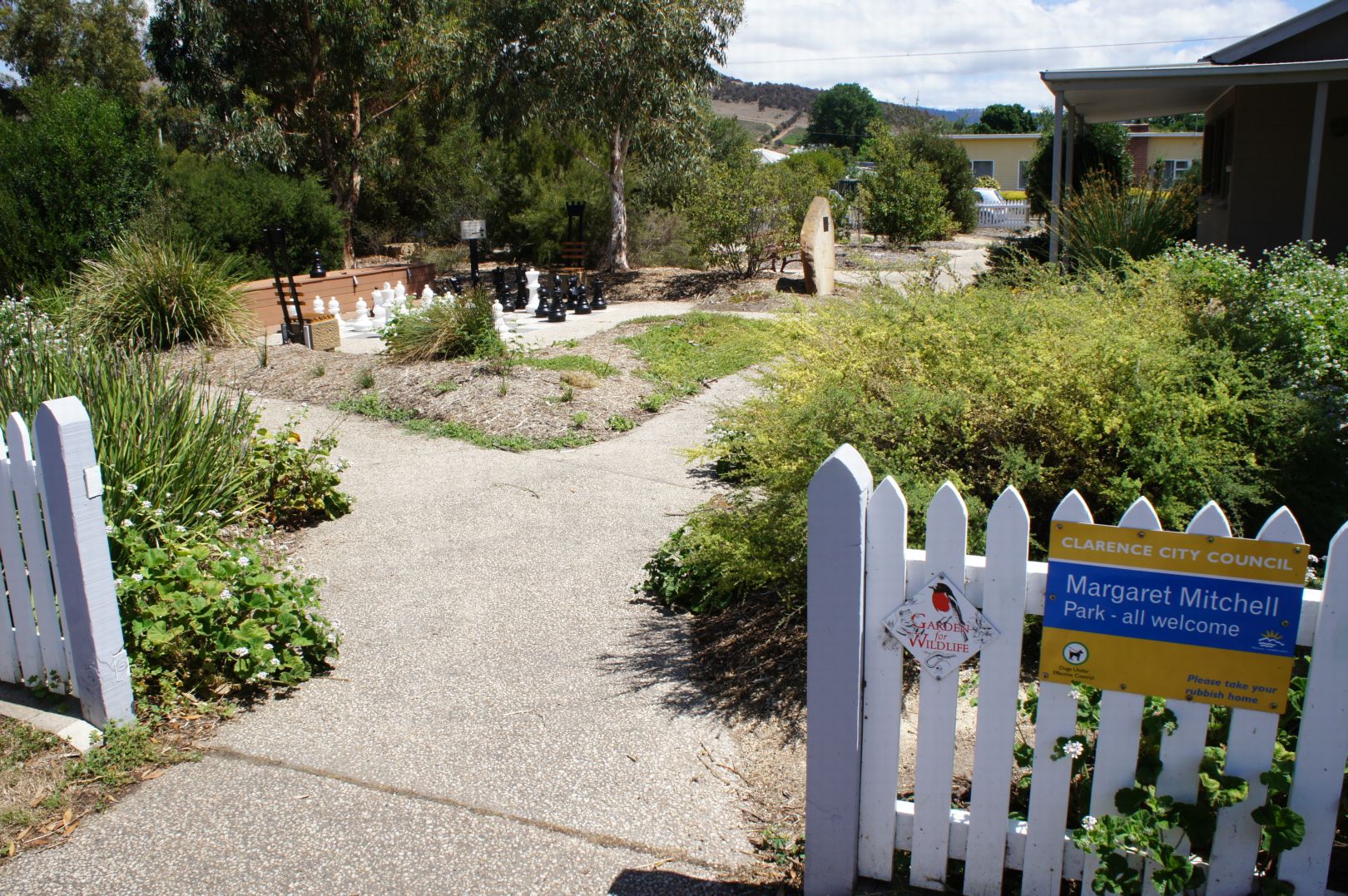 The time being walking。Ah、There is a huge chessboard in the individual site。It Onnaji as was also in Hobart。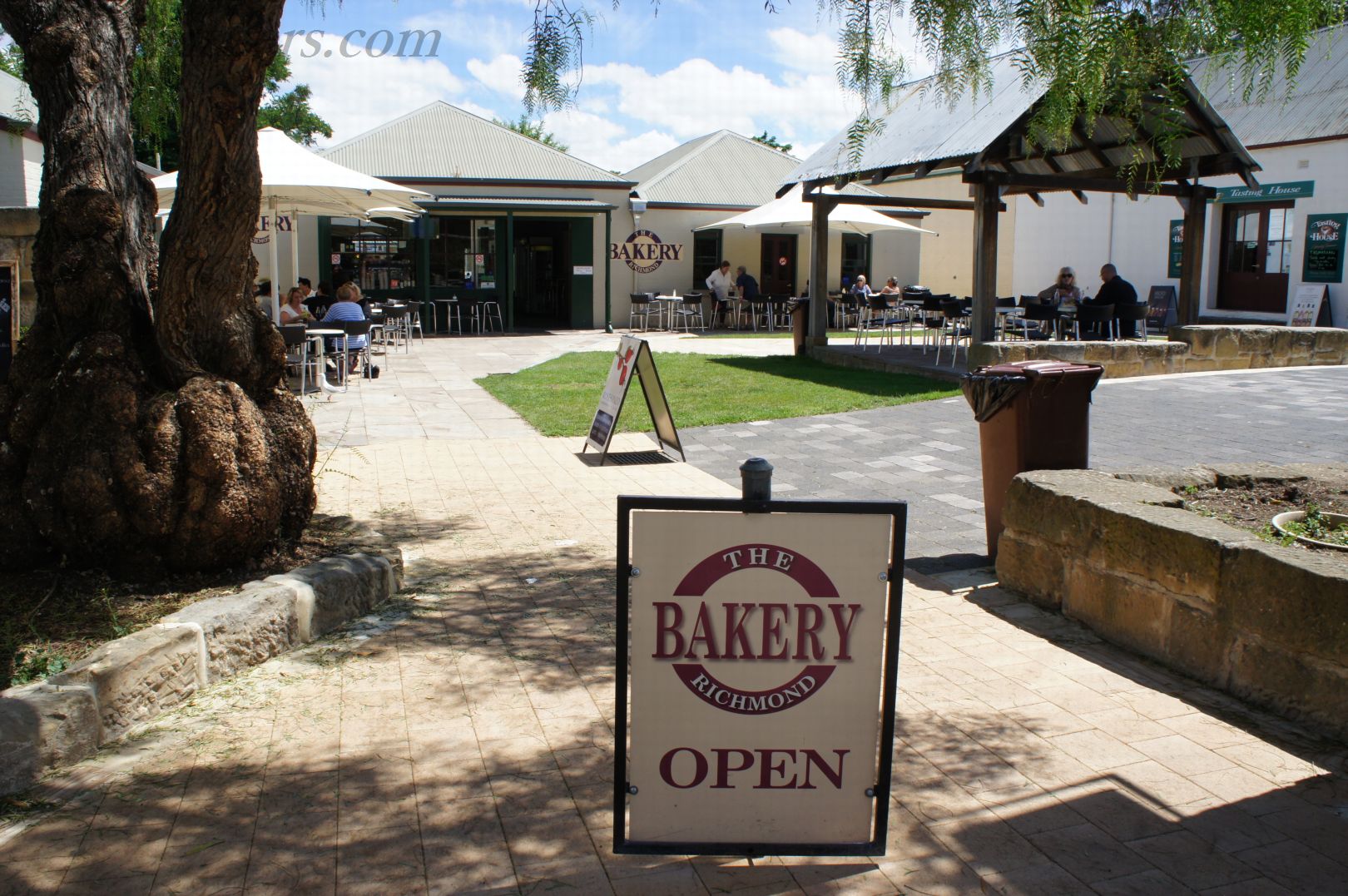 This is bakery。Since Admit Richmond is a pretty free time、When the early completion of the tourist wonder if there is also a crush gracefully time in such a place。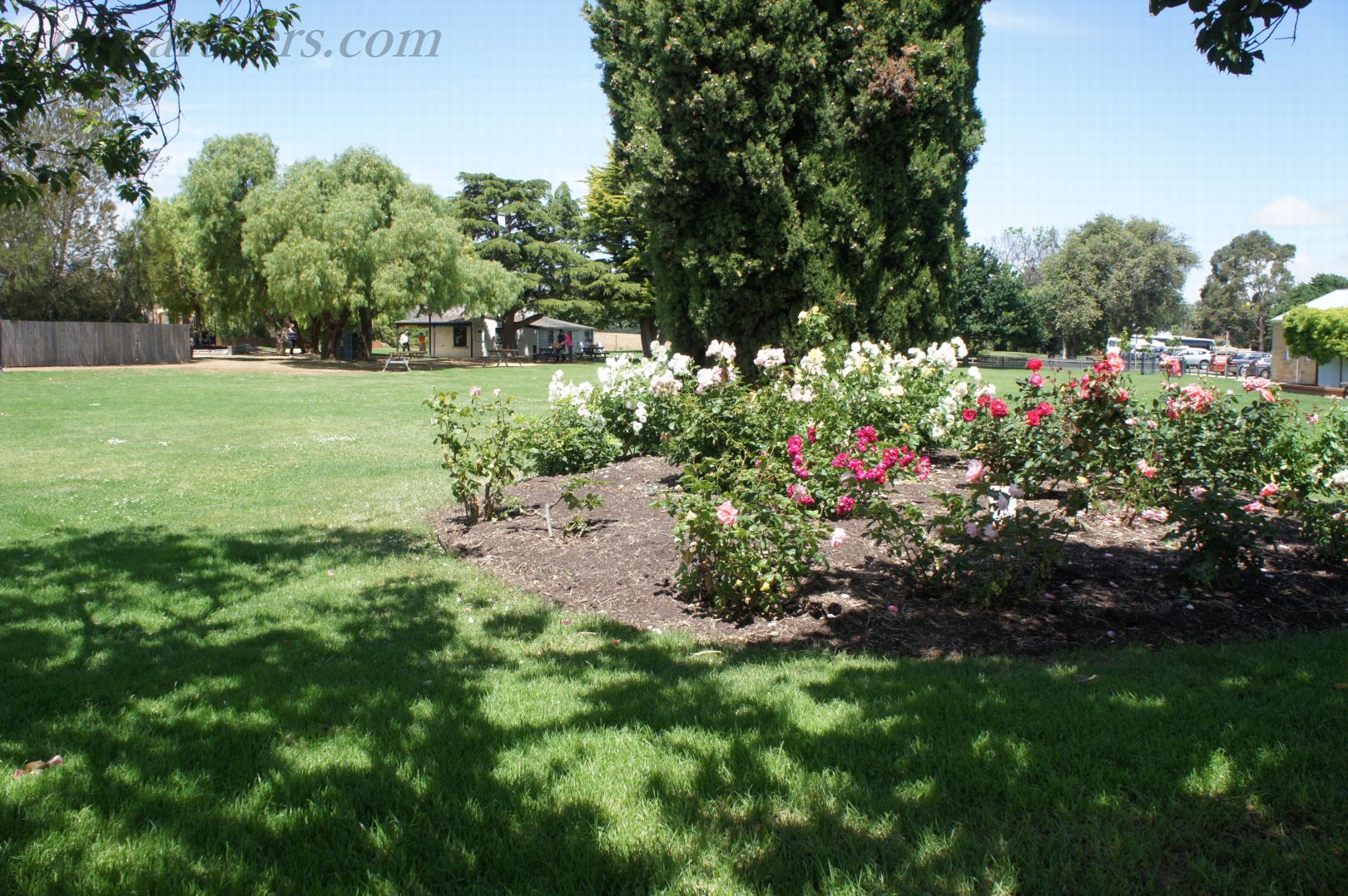 It looks like the village itself generally。Seems to mind is washed。Or、Because actually here Tasmania is a world water and the air is clean island、The phrase is washed is a translation Matowoiteiru。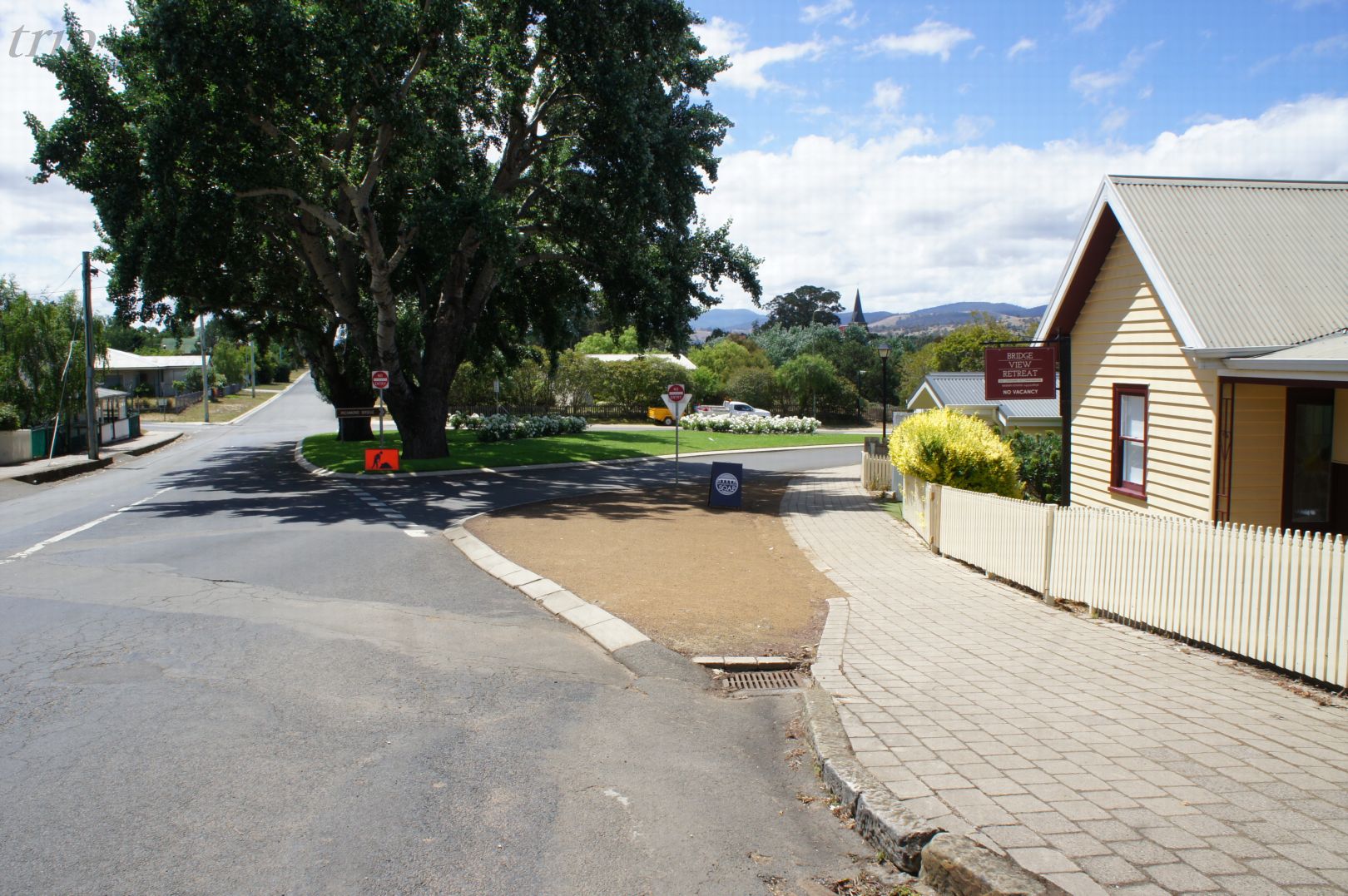 The main street over Richmond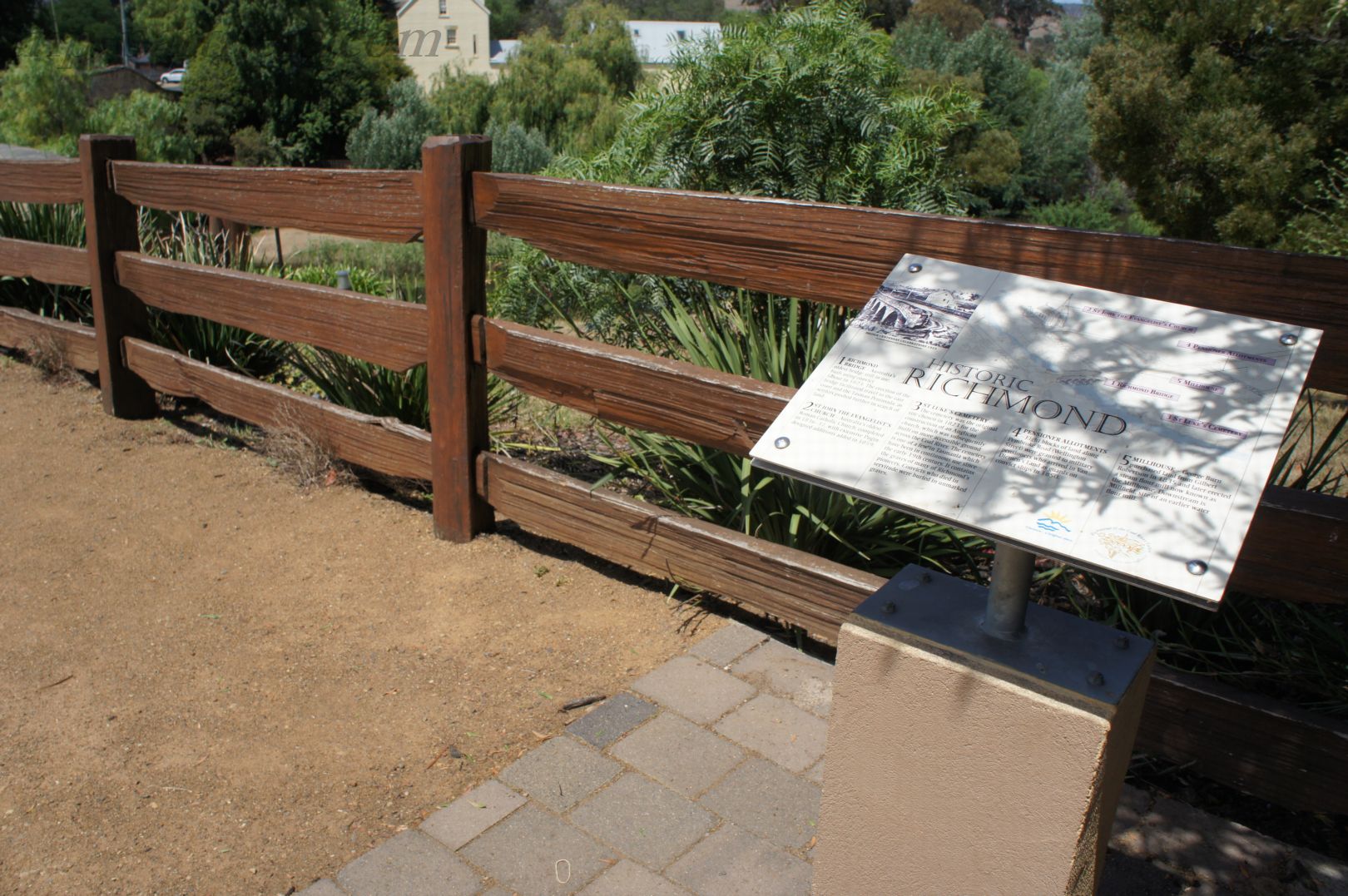 Signboard to introduce the history of Richmond。But it's not even time to read Nde tour。Since we want around the length of time Richmond。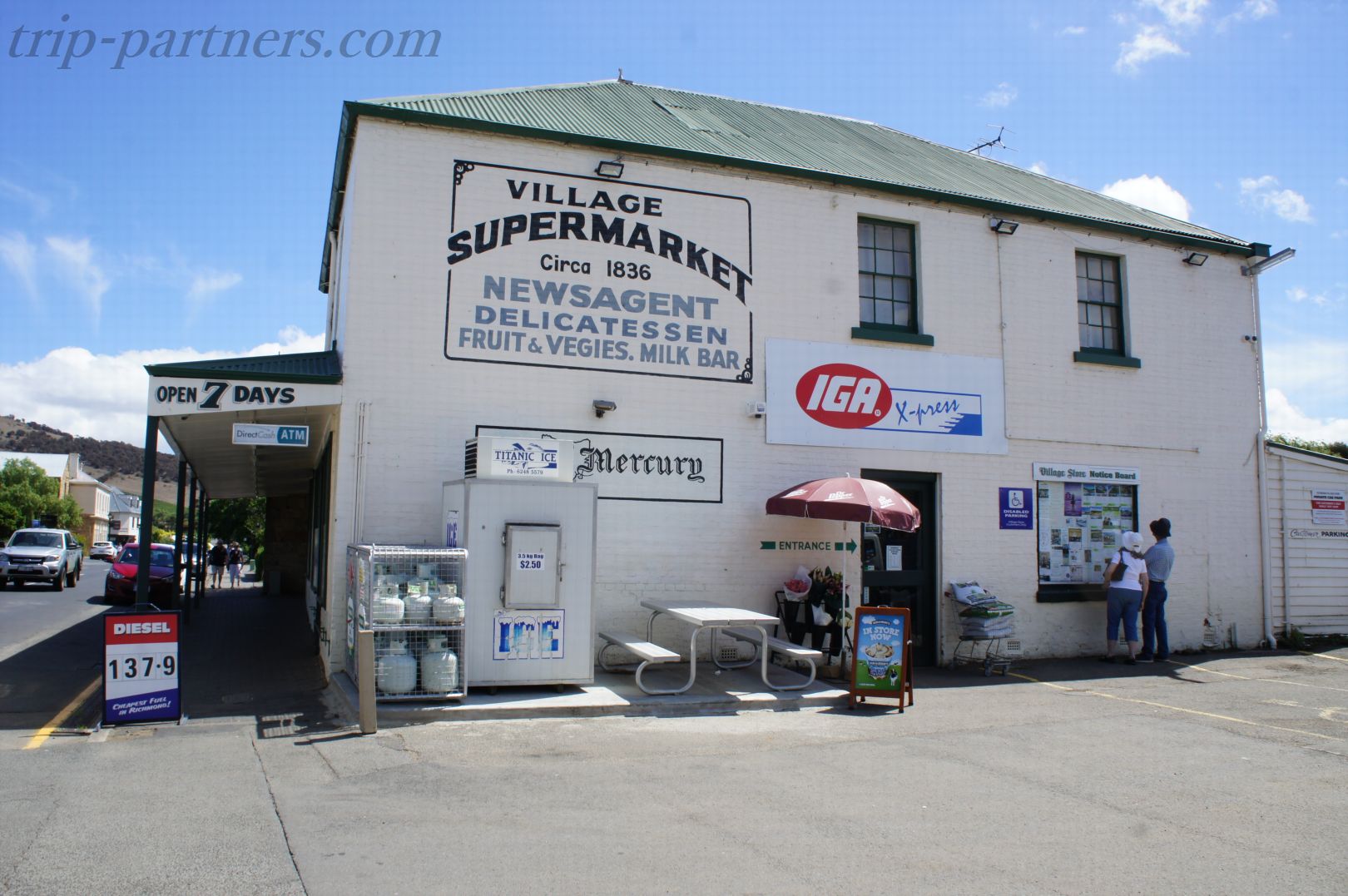 Richmond supermarket。Locals of the lifeline that this is food is also not available unless。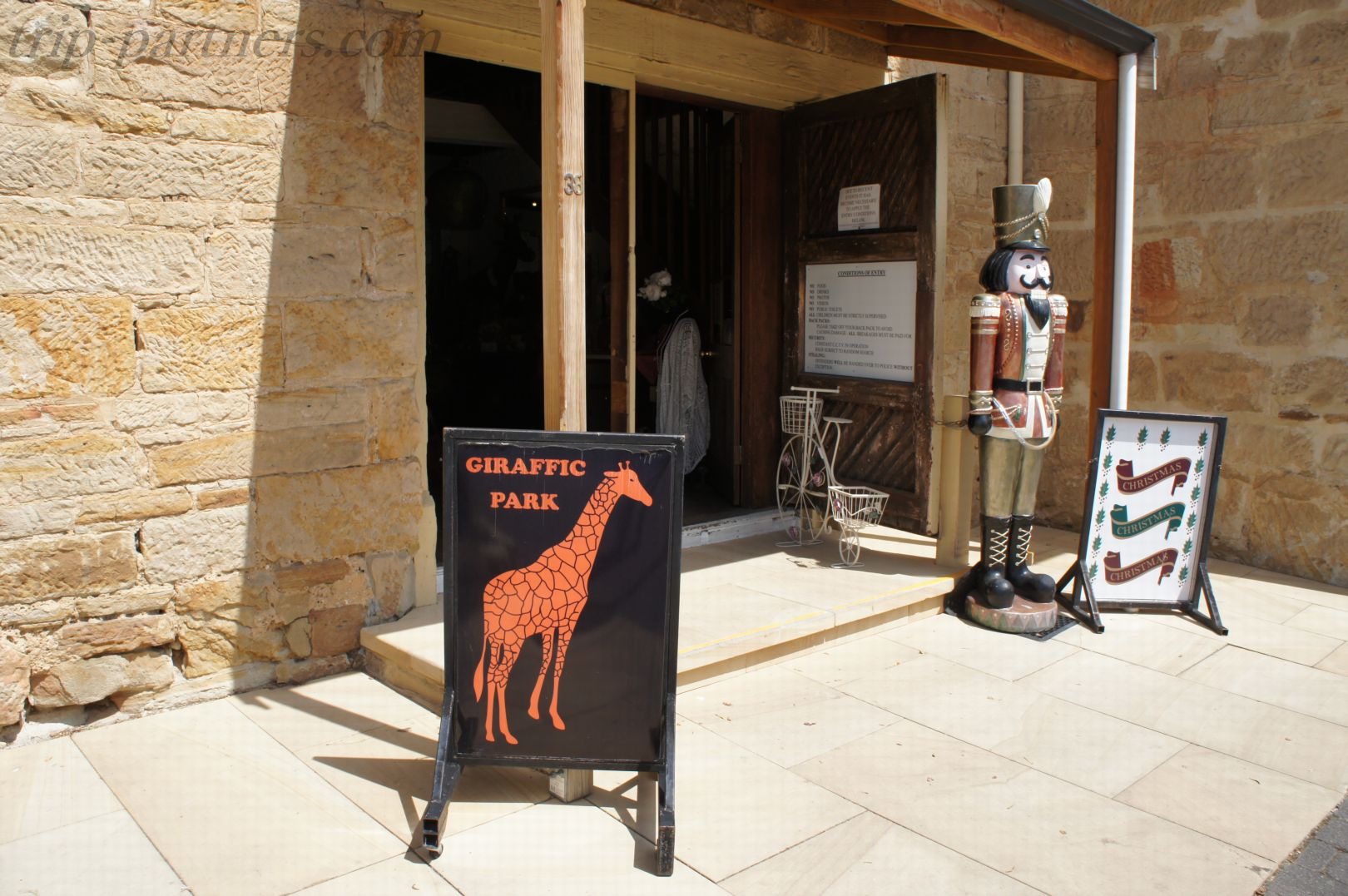 Zillah Fick Park rather than the Jurassic Park。It is a giraffe-related shops。What a maniac ......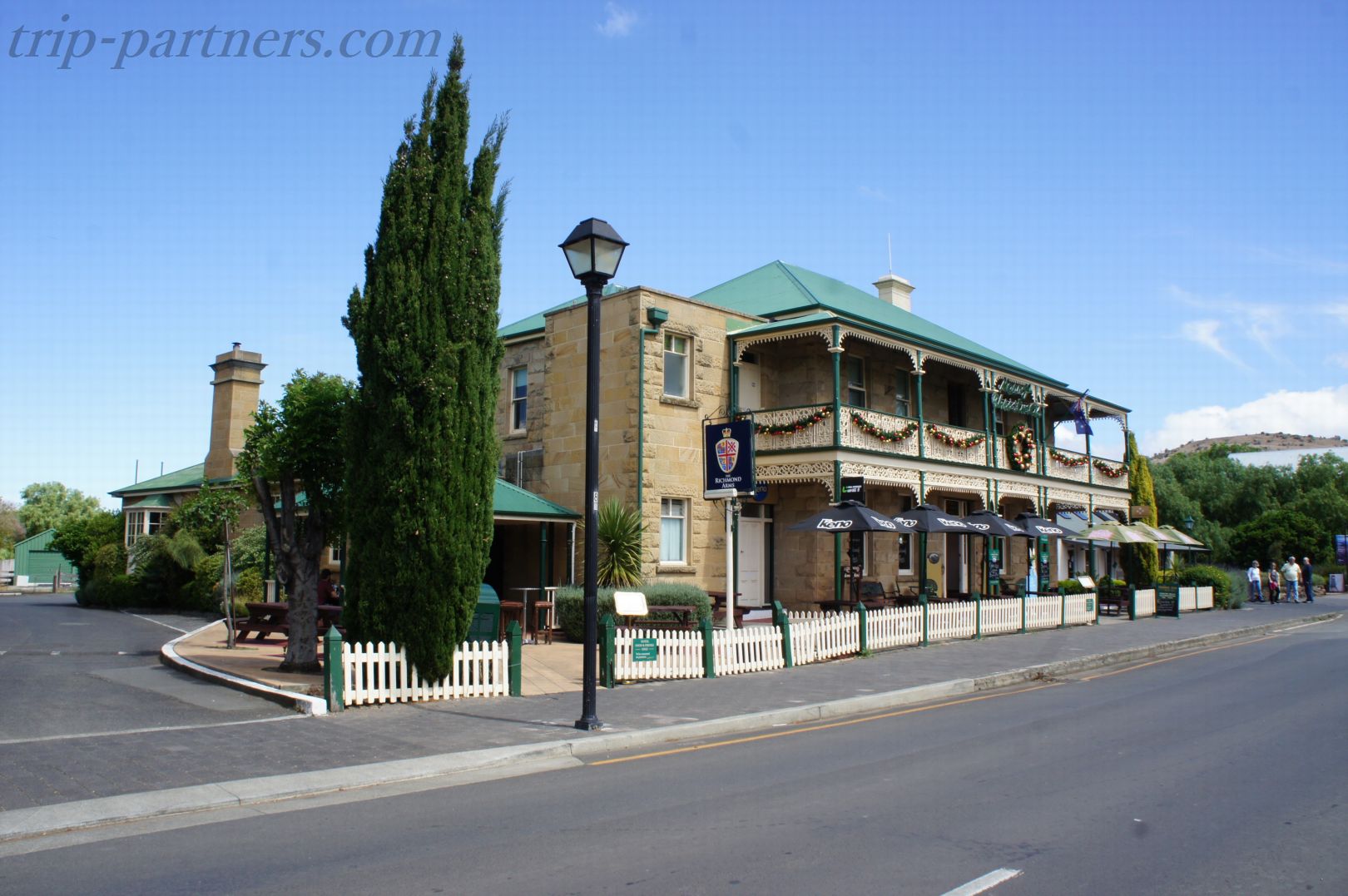 Conspicuously prominent building。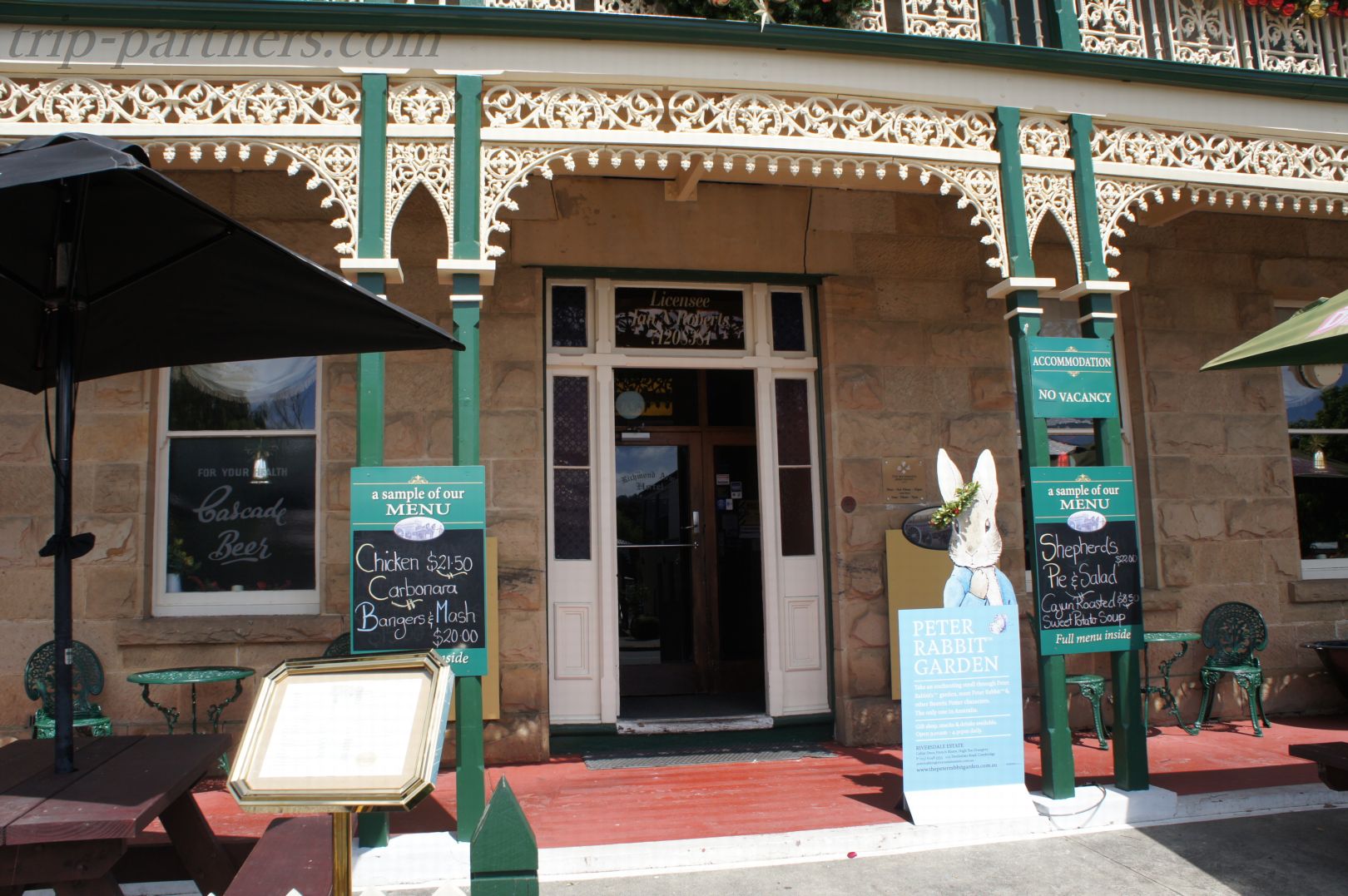 Hotel and restaurant。Moreover Datte NO VACANCY。It means no free room。That is packed thanks。Unreal 😯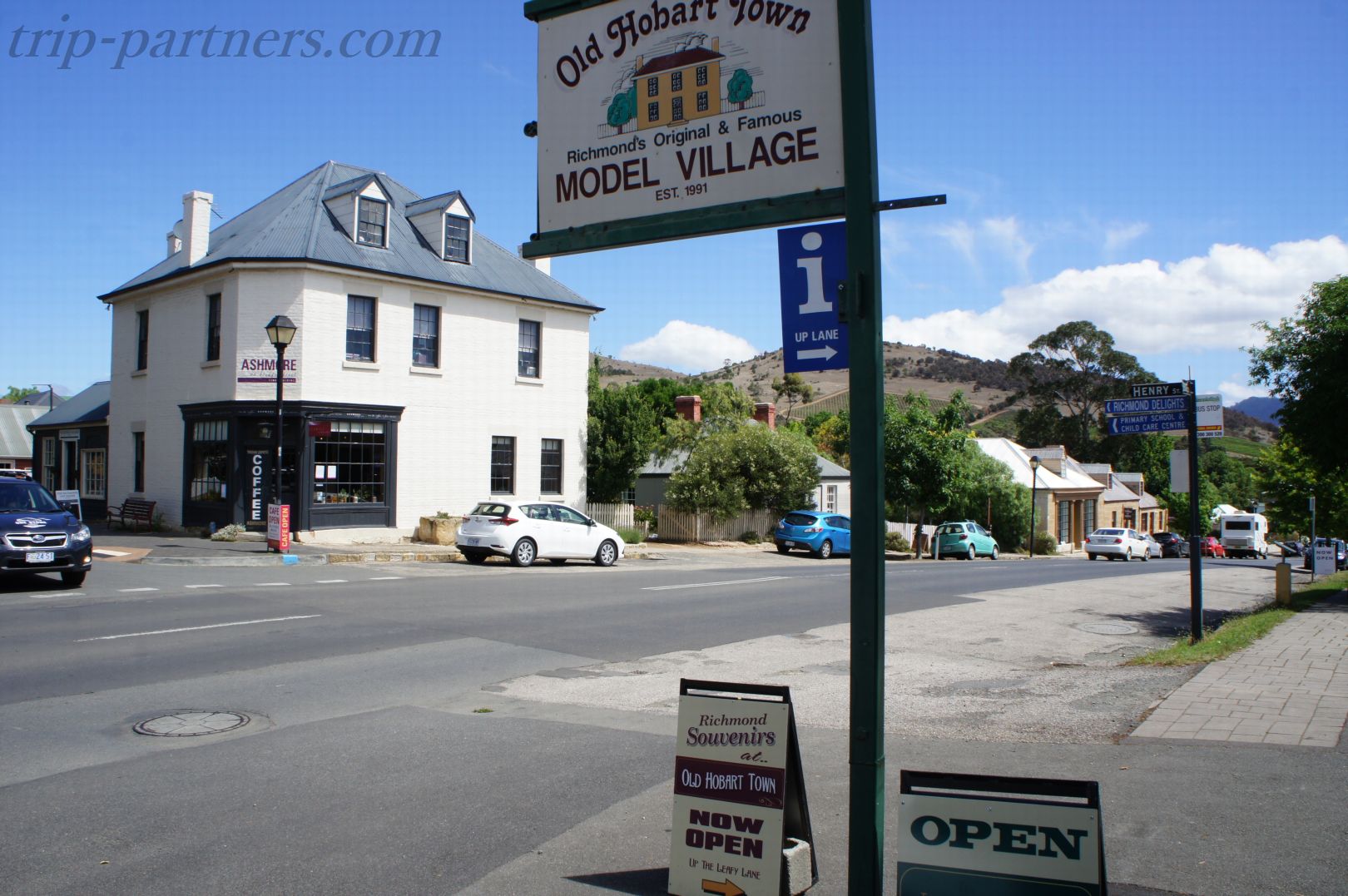 It seems there is also information center in the village。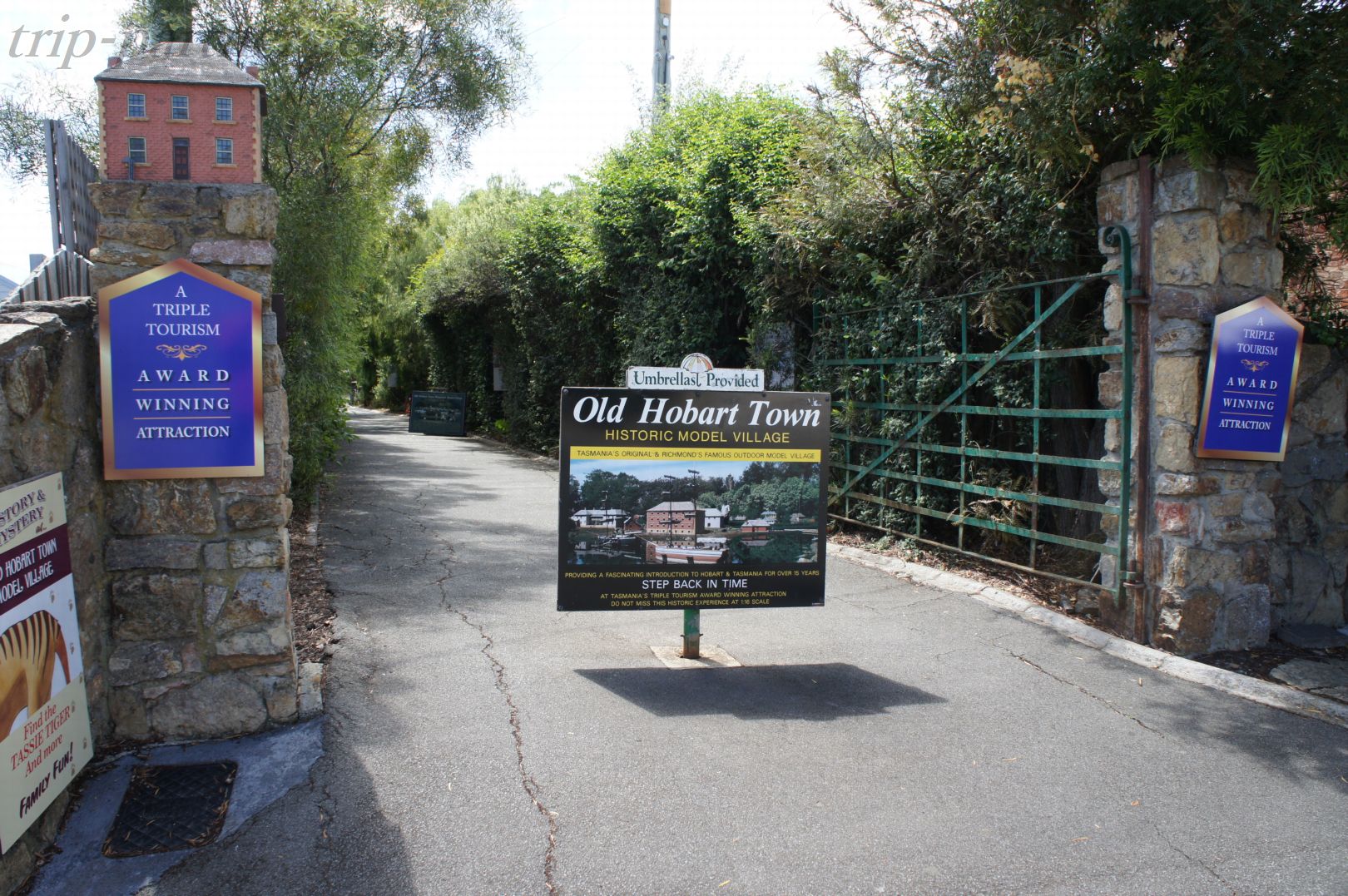 This is the area found a miniature of the old Hobart City。Please try to enter into when those who are interested to come by all means here!
This time, so far because it has become a little longer article。Next time introduce the Richmond village of specialty "Richmond Bridge"!