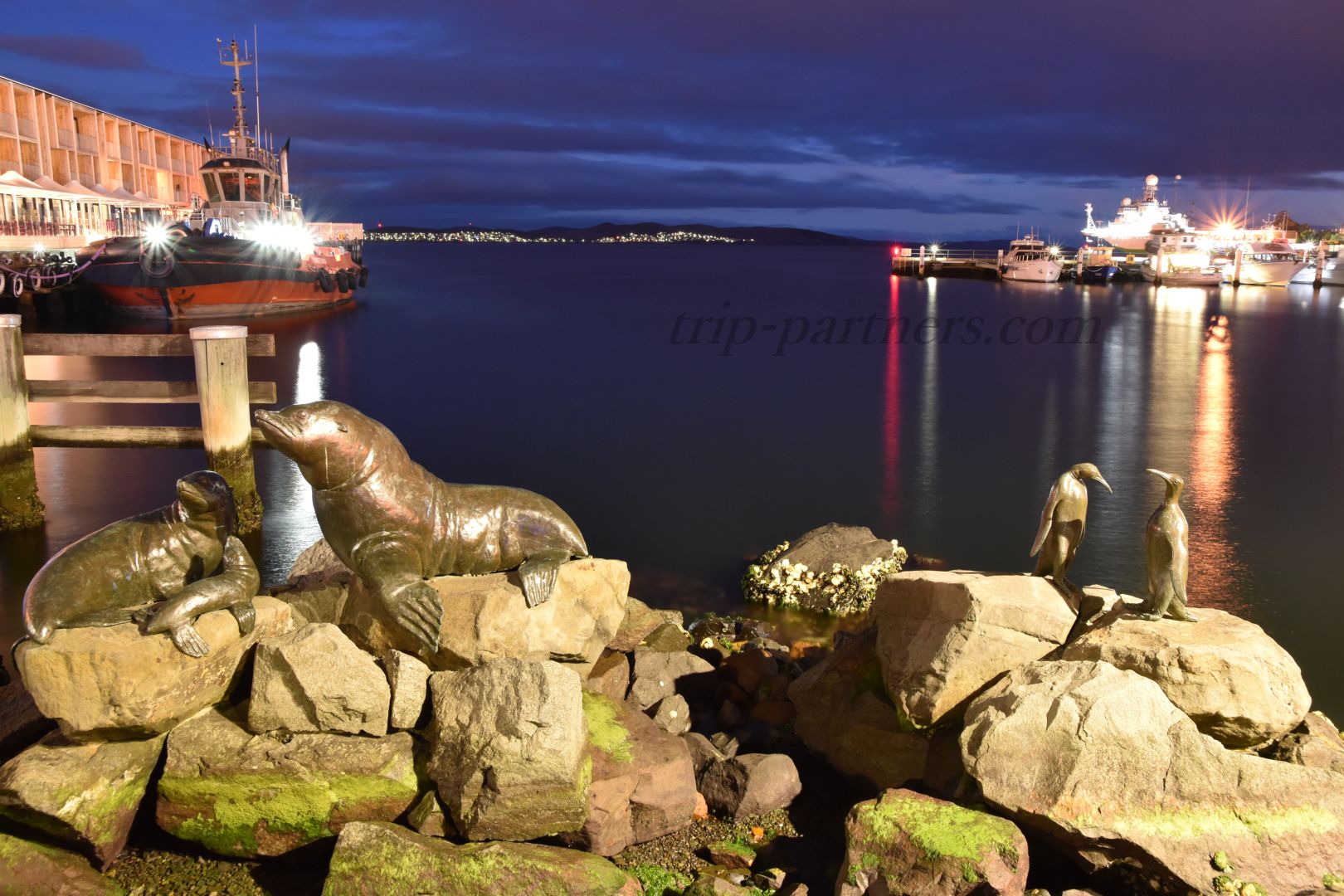 When finally dusk and killing time in Pokemon GO in the restaurant of the Wi-Fi。Shooting preparation to prepare a tripod。Many rain clouds、It was anxiety likely been raining、Somehow avoid the worst of the situation。
Kings Pier (Kings Pier)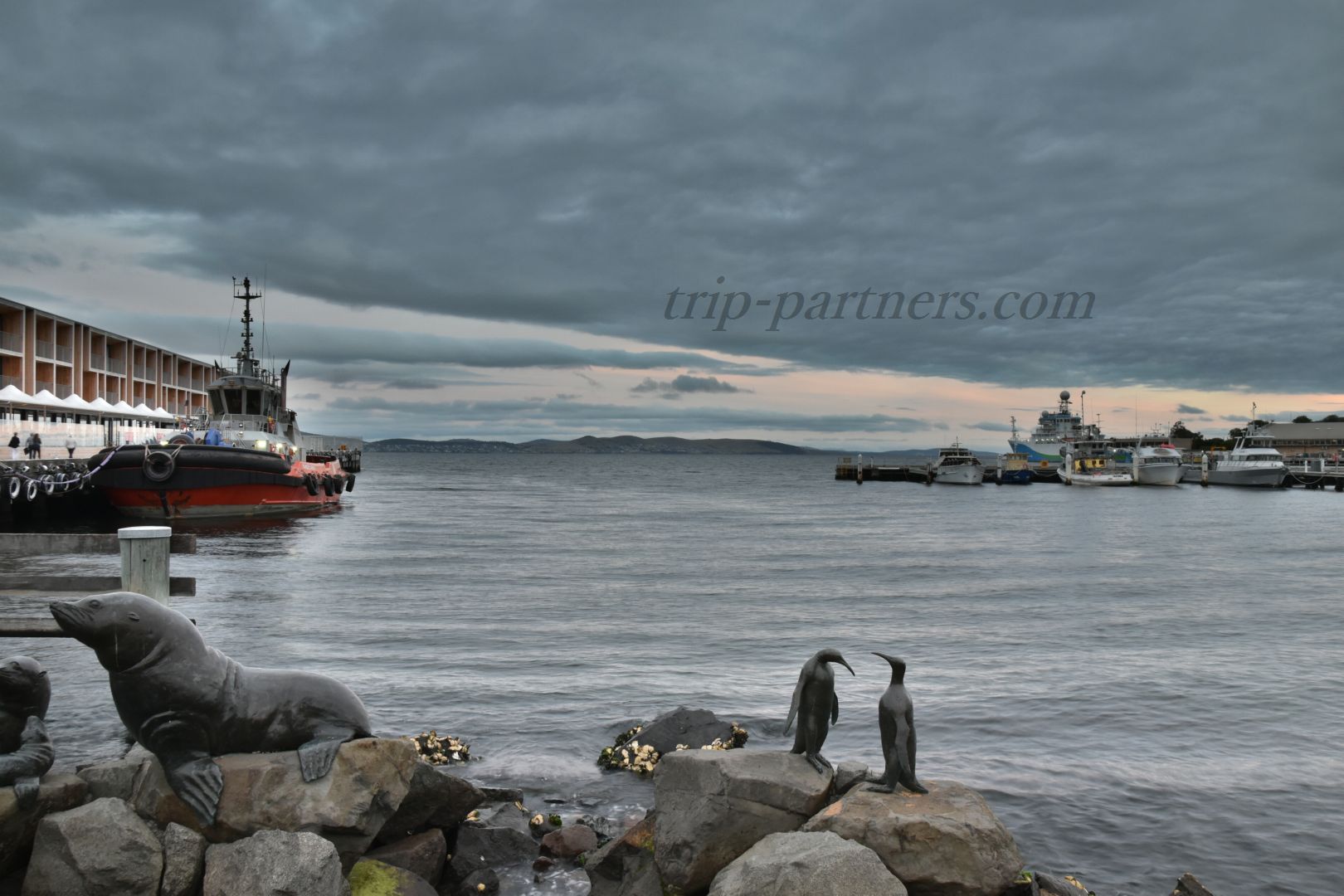 First of all here at Kings Pier。Previous article "That Charles Darwin was also visited 200 years ago in the Beagle "Hobart harbor"Douglas Mawson, which was introduced in the "place of (Douglas Mawson) image。
We first time the sky began dyed red sunset is just Date。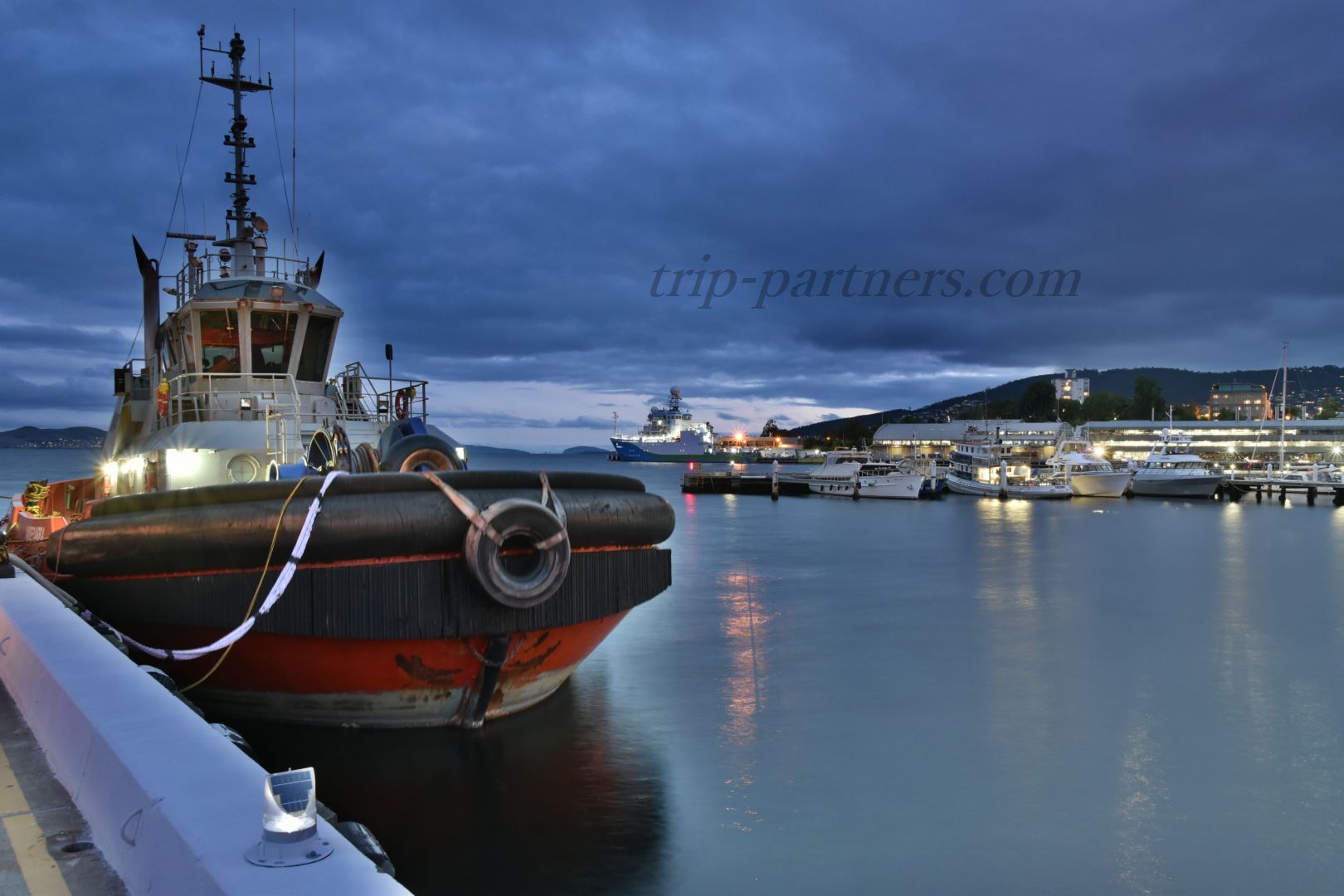 I tried to put the ship in a slightly different location。The sky has been stained increasingly blue。May become more shine painting when I sunny a little more sky。
Although the early summer、Tasmania of the evening, chill in its own way。You may want to warm clothing in its own way is when walking at night。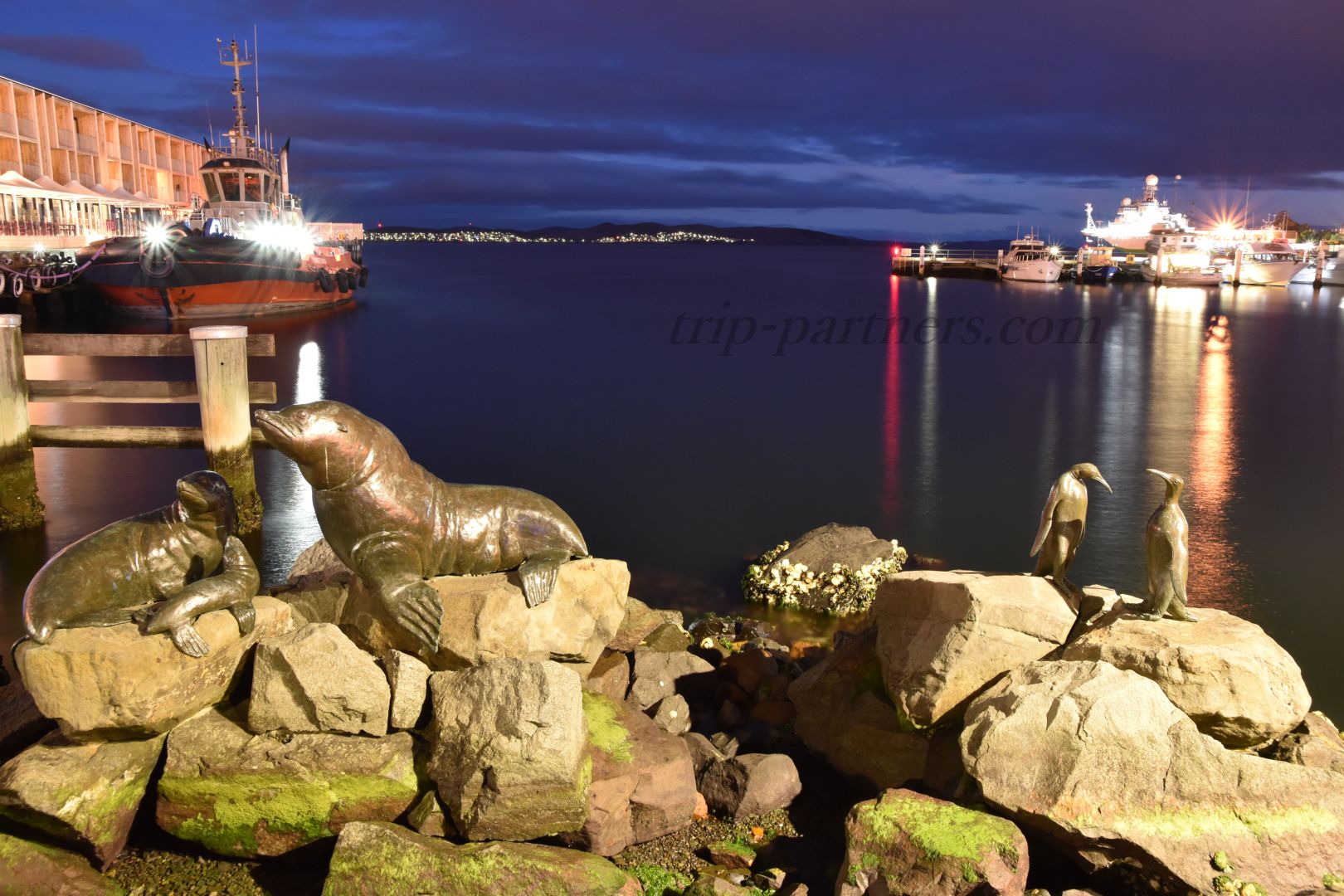 I tried to put the penguins and seals。Area with an awareness of Antarctica。Because you set the shutter speed to 25 seconds, such that crazy condensed、Looks bright in fact is quite dark in the photo。
Try changing the soon shooting location。Searching for a shooting location around round the Victoria dock。
Mawson Place (Mawson Place)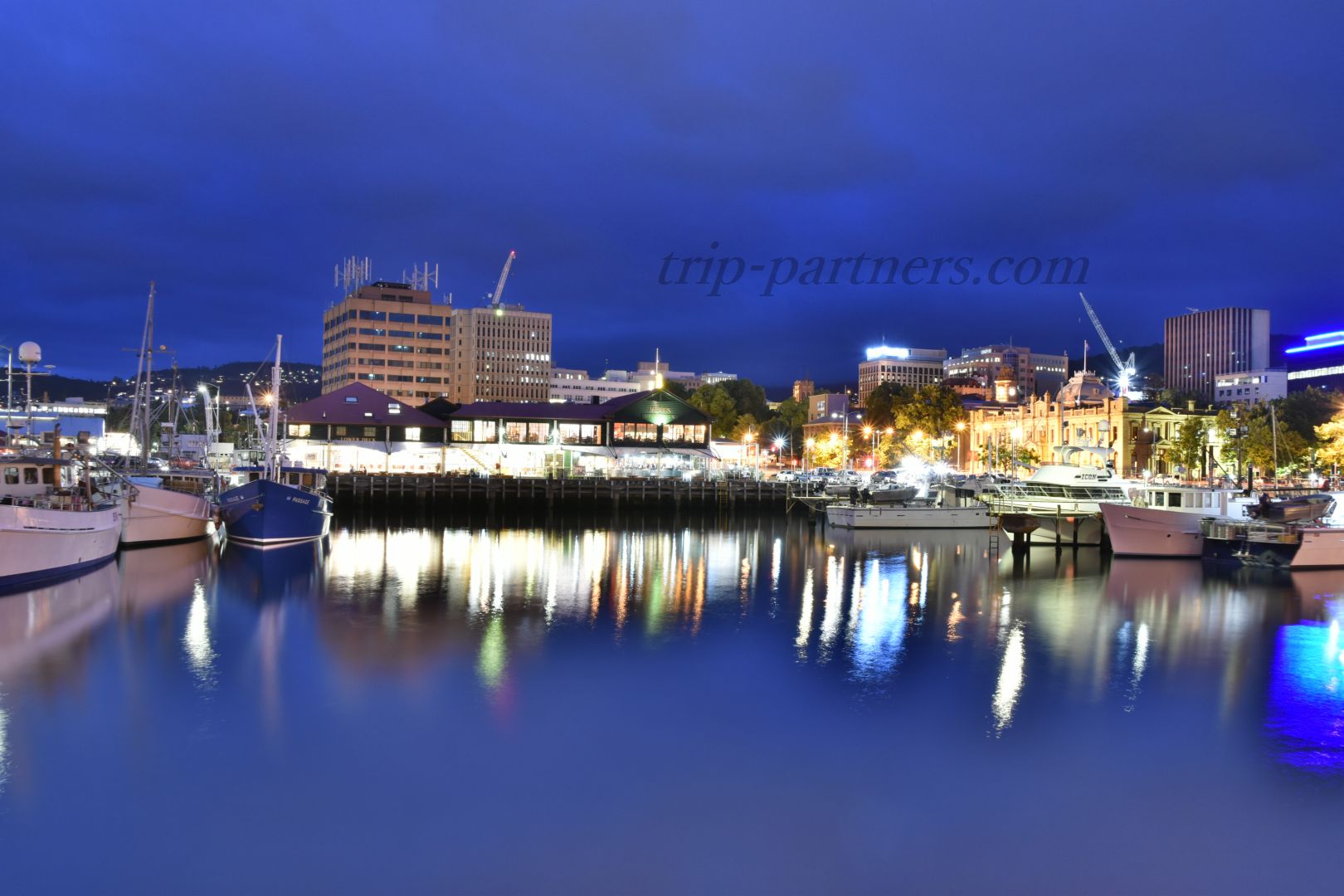 Night of the Victoria dock。If say Hobart night view、I want to still put the boat。Kill two birds with one stone and Tasmanian Museum and Art Gallery also entered that it from here 🙂
But at the time of shooting crane visible in some places it had become matter of concern、If you look at again photo doing this this in the kana good in this。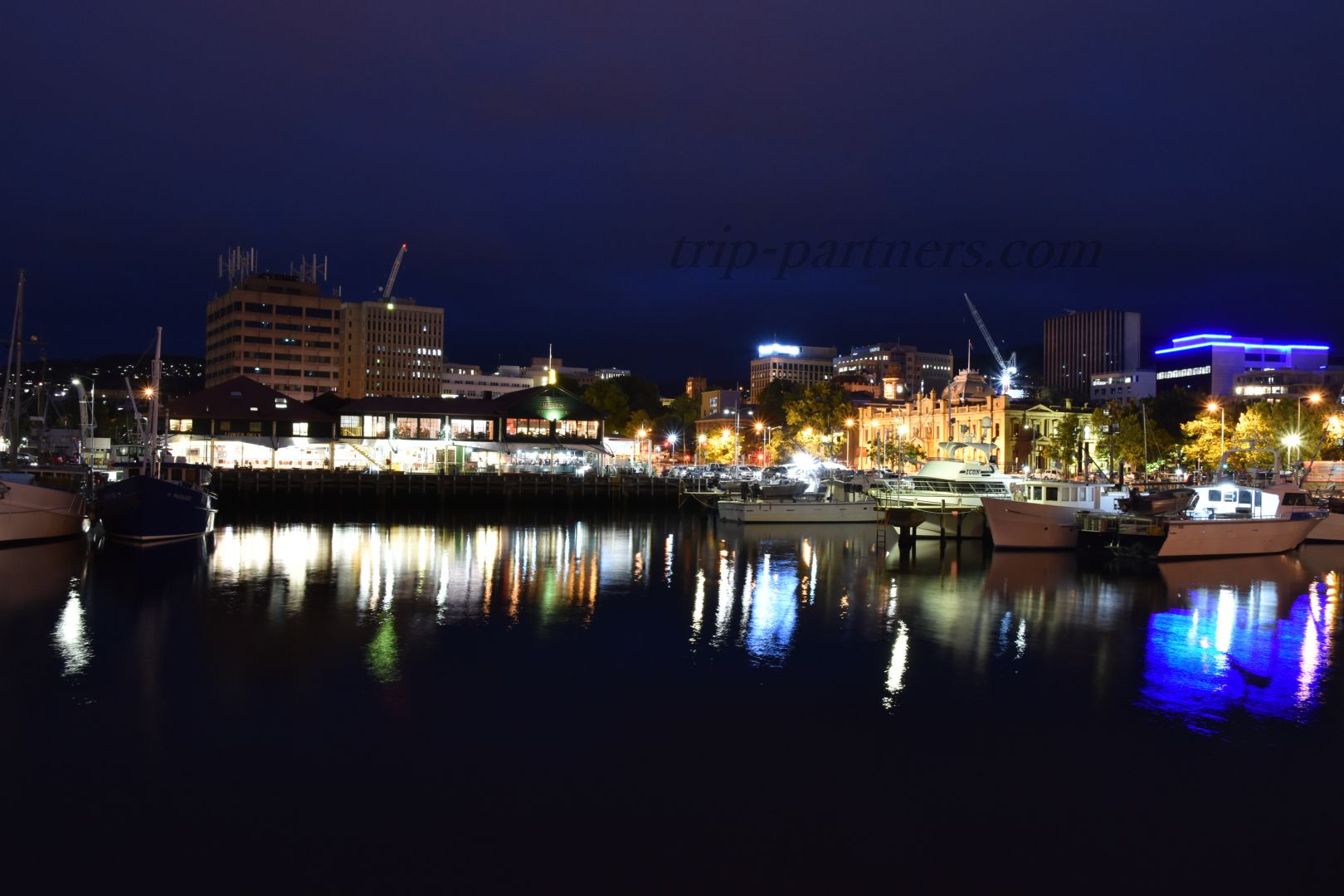 Another completely day got late。It has also become less pedestrian traffic、Not at all afraid。I around here is the splendor of the security of Australia。When was Toka Europe、Can not be Nante camera shooting up like this late unless a compelling tourist destination。
However、We must be careful in walking around at night in this Hobart、It seems there are legions come occasionally threw a raw egg。I do not know well softening、I heard that apparently there are such guys。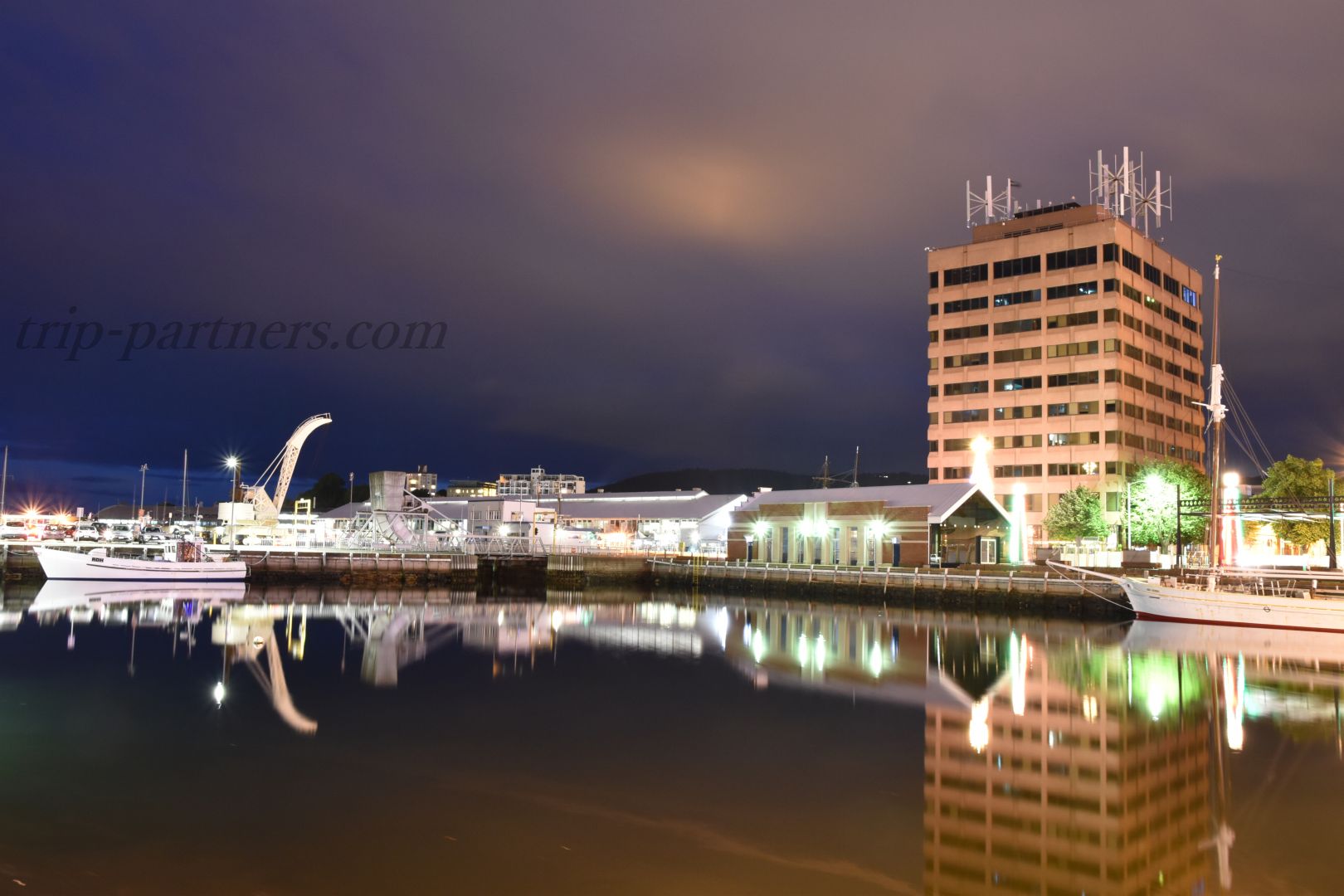 Shooting Elizabeth pier direction to the Tasmanian Museum and Art Gallery in the back。Good feeling Simple but!
Brook Street Pier (Brooke Street Pier)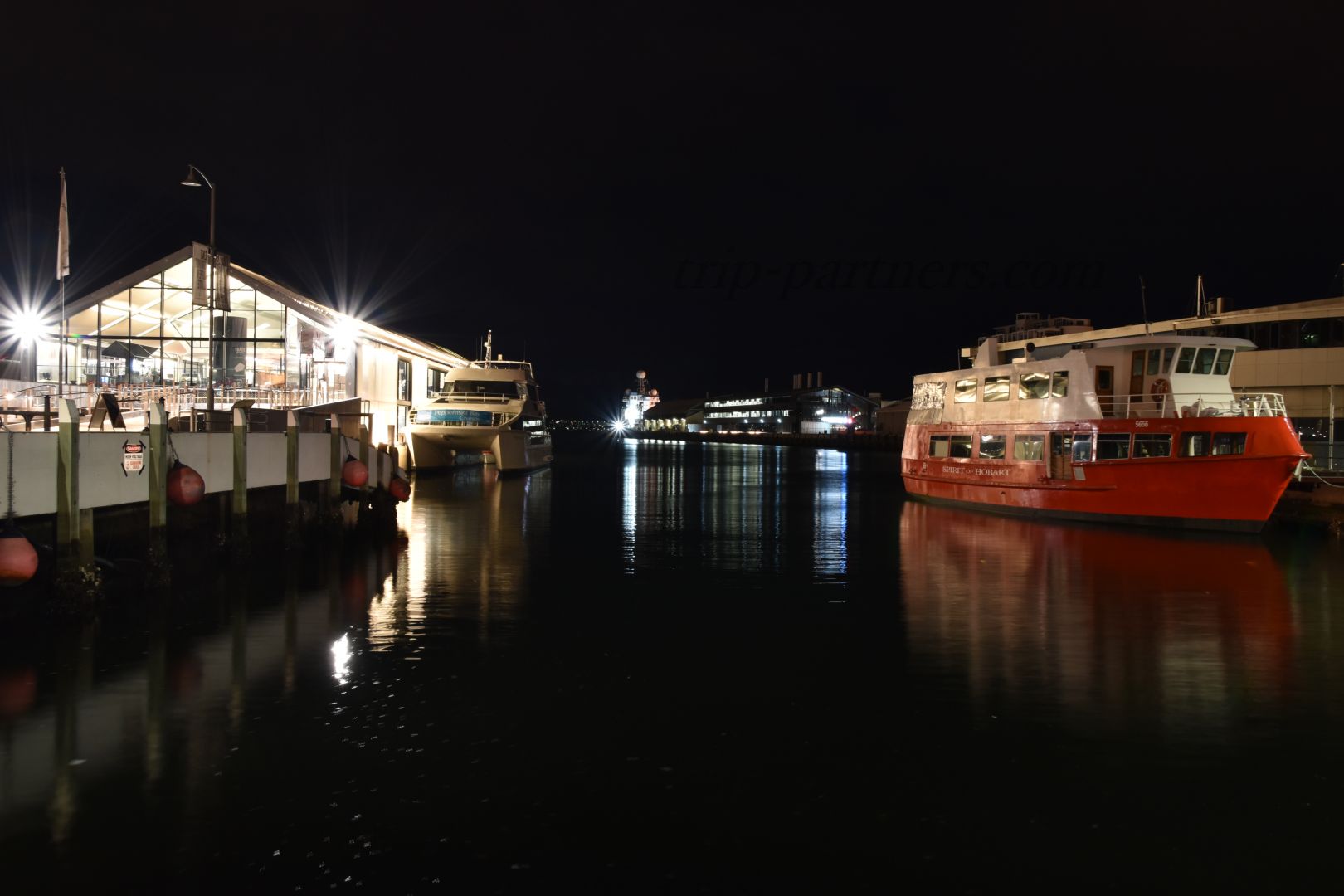 Finally this Brook Street Pier。The main building is had been shining Koko and light even in this time。Have boat even in this time is Ikika'、It was lively Hobart harbor at night!
Although from Hobart we see the aurora、Unfortunately impossible in this weather。if、If you plan viewing the aurora two、And is kana good to stay about three days。
next time、Let's toward the Richmond Hobart onset half-day tour!