Hokokuji Temple is about a 5-minute walk from Jomyoji Temple。Even though this temple is not Kamakura Gozan、It is one of the tourist attractions that is almost always featured in Kamakura's guidebook.。
The reason is that the bamboo grove "Bamboo Garden" in the garden of Hokokuji Temple seems to be greatly influenced by the Michelin Guide's acquisition of three stars.。Well, I wrote an introduction to Hokokuji Temple so awesomely.、I don't know what it is until I go、A fool who tried to come back without entering the garden due to time constraints.。
It's close to Jomyoji and there's still time until sunset so let's stop by、It 's like visiting。But、How many people are there when you go? !! The temples and shrines on the Kanazawa Highway were basically few people and it was easy to go sightseeing.、This Hokokuji Temple is completely different。Moreover, the worshipers are fully equipped with kimono and yukata! And full of young couples! !! !! !!
What is this ...? Going through the mountain gate with doubts、When I went to the garden because I wasted time while receiving the red stamp、You finally understand the reason why Hokokuji is so popular.。
Then, let's put it on the walking map as usual.。
Walking map "From Jomyoji to Hokokuji"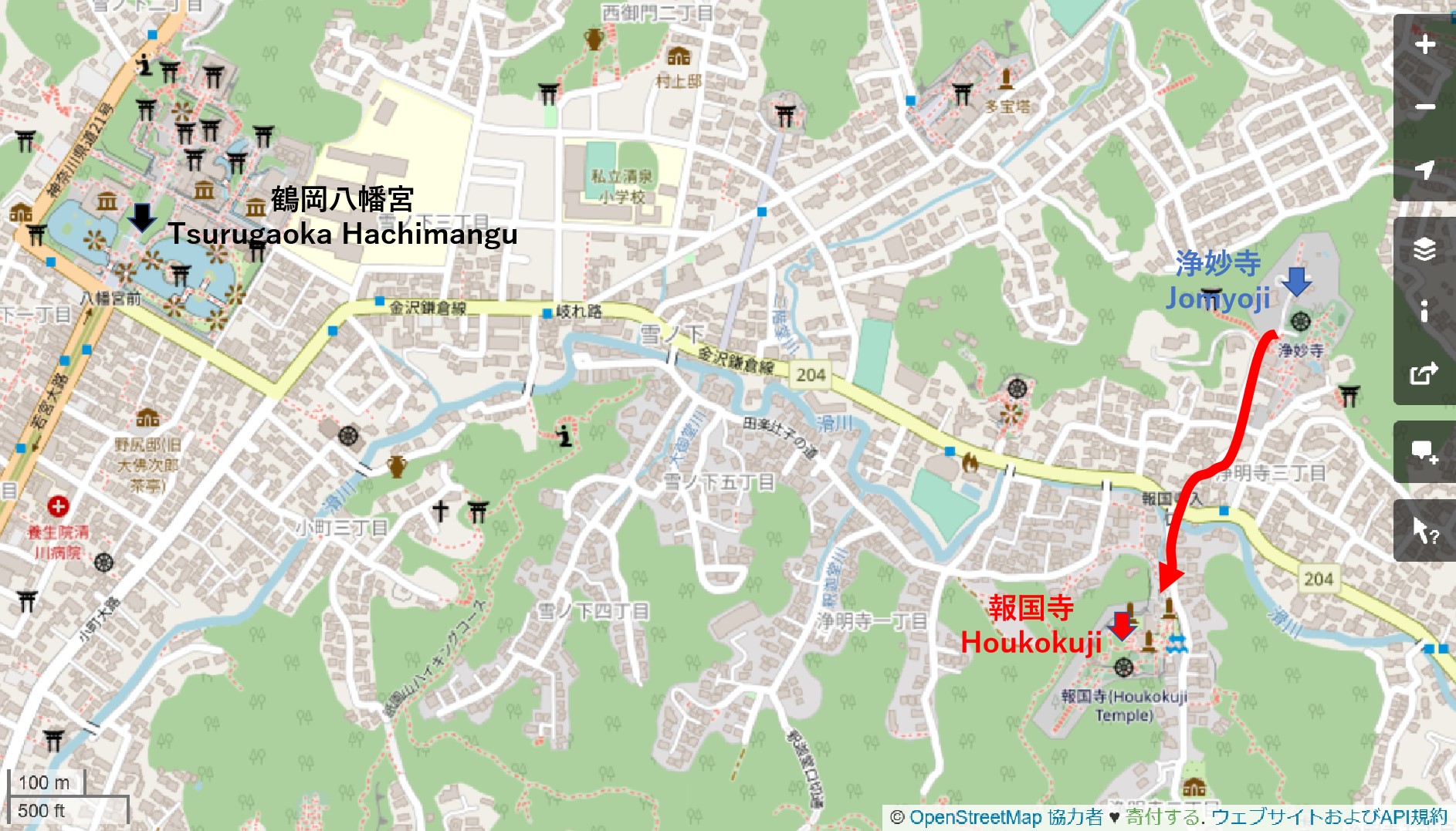 Just across the Kanazawa Highway from Jomyoji。I think it's easy to understand because there are several guides (?) To guide you to the parking lot of Hokokuji Temple on the way.。Or rather, I might have never seen a guide to a parking lot in Kamakura.。Maybe I was in Kotokuin, but I didn't know because I didn't go to the parking lot.。
The sense of distance from Tsurugaoka Hachimangu is like this。You can go on foot, but many people are using the bus.。There are Sugimotodera Temple and Egaraten Shrine near Hokokuji Temple, so you can stop by on the way, so I think it's a good idea to walk.。Well, the kimono and yukata were on the bus,。
Go through the gate of Hokokuji Temple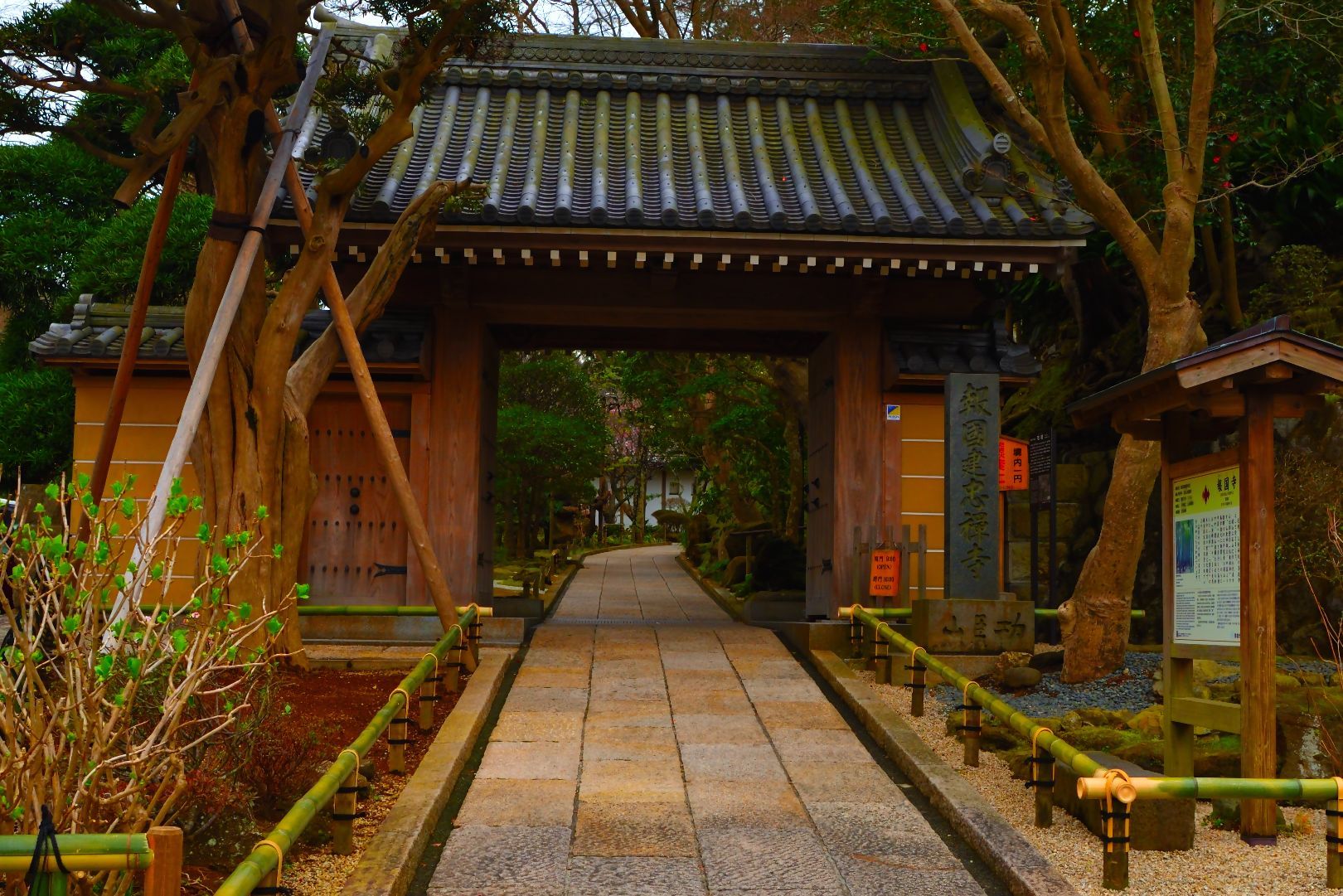 It is the gate of Hokokuji Temple。This temple is not so big。Especially if you don't enter the main bamboo garden, sightseeing will probably be completed in 5 minutes.。The red stamp was accepted next to the entrance to the bamboo garden.。I was told that you could write it directly, so I was given a number tag and waited for a while.。so、I didn't want to waste this waiting time, so I decided to enter the bamboo garden.。By the way, there is a charge for admission to the bamboo garden.。However, if you have come to Hokokuji, we strongly recommend that you enter without being stingy.。Because I don't have time。It is no exaggeration to say that there is no point in coming to Hokokuji if you do not enter this garden.。
There was also a set ticket with matcha, but this time I used only the admission ticket without using matcha.。When I think about it now, I regret that I should have killed time while drinking matcha.。As a way to go around the Kanazawa Highway、JomyojiAfter having a meal at the Stone Oven Garden Terrace、I think it's best to have matcha time at Hokokuji Temple。
Michelin Guide To the three-star "Bamboo Garden"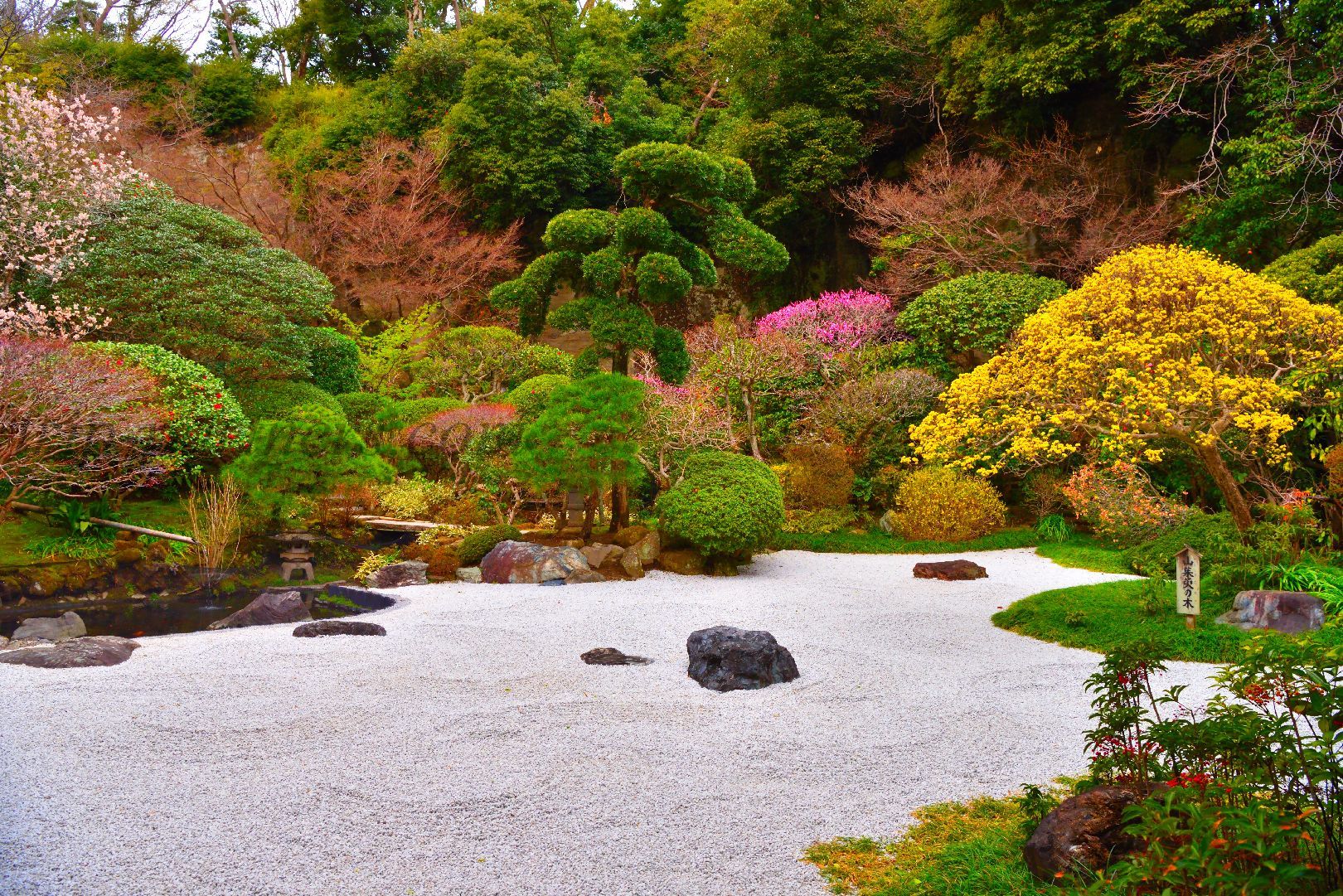 This is in the bamboo garden。Since the precincts of Hokokuji are ordinary temples, I am sorry to introduce the garden suddenly, not to post it on the blog.。
I think it's a dry garden、There was a pond。This bench was also filled with a couple of men and women.。It's been crowded since Tsurugaoka Hachimangu in today's sightseeing (Is that an overstatement?)。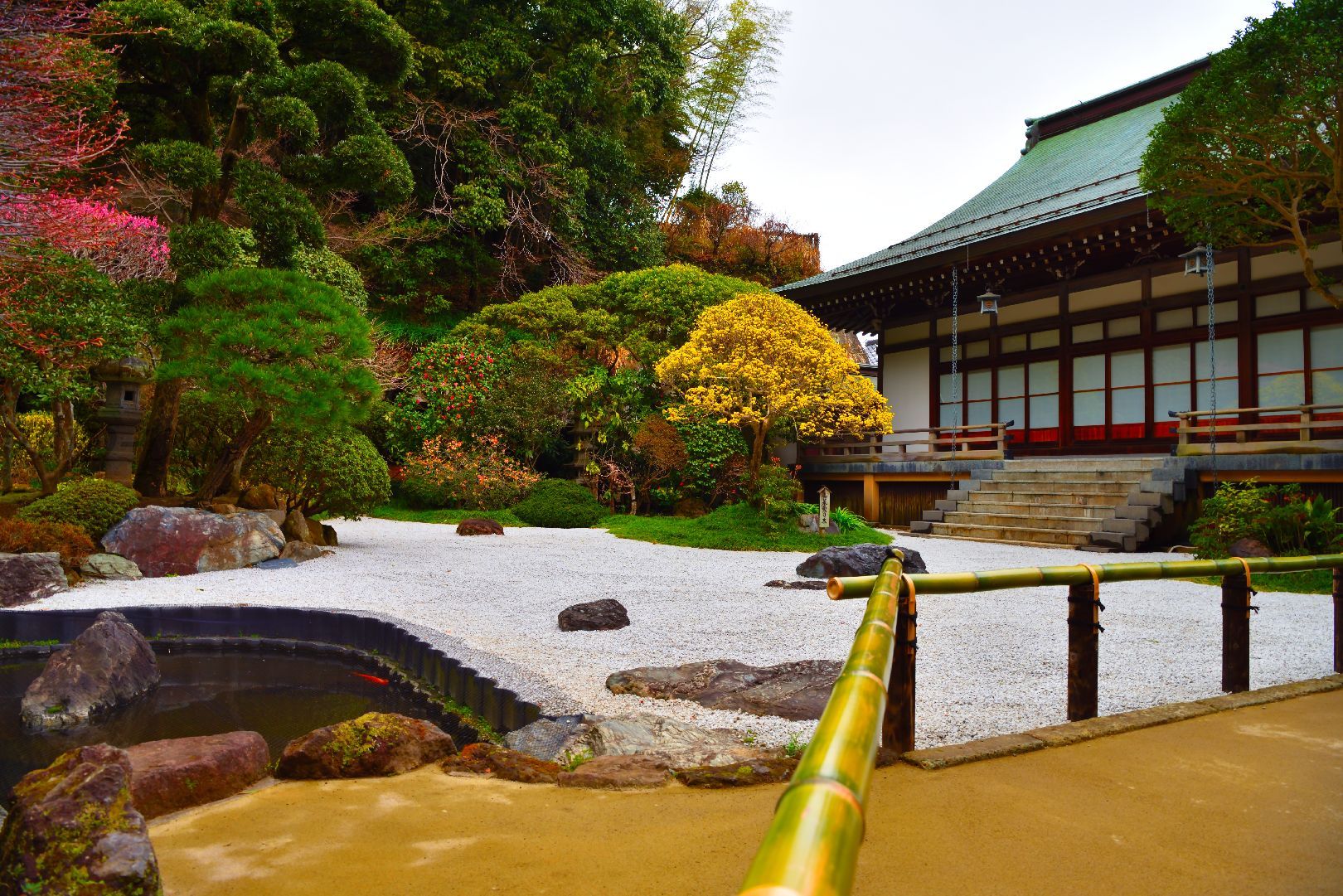 Is it the backyard of Hokokuji Temple?。I just noticed that the off-limits partition bar was also bamboo.。Only in the bamboo garden。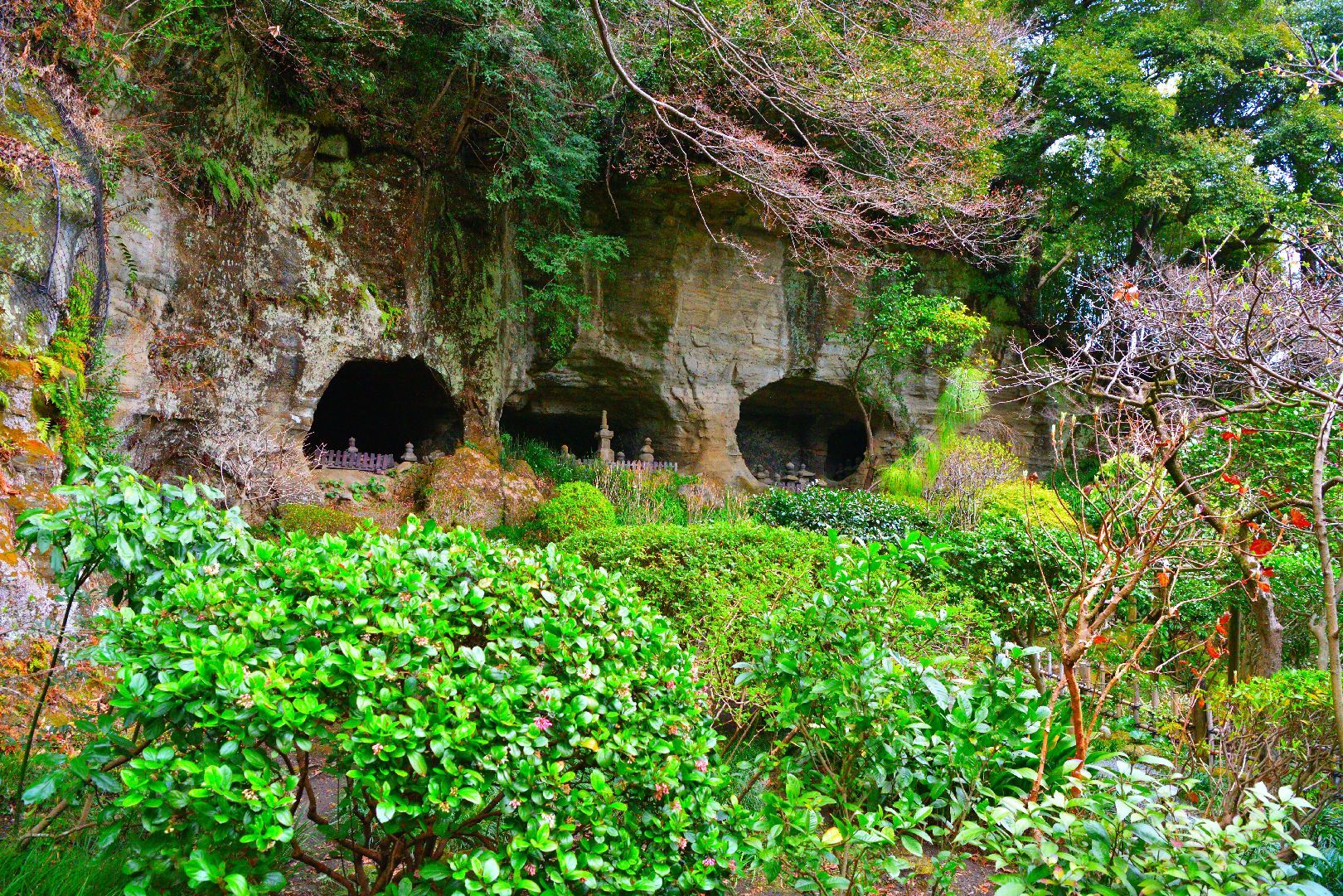 Stupa on the slope of the mountain。I was curious so I took a picture。By the way, it seems that Yasunari Kawabata, who won the Nobel Prize in Literature in 1968, also lived in this Hokokuji Temple.。
Now、From here, I will introduce the state of the bamboo grove at once.。Things to watch out for when shooting、What kind of shooting aid (monopod) in the precincts of this Hokokuji Temple、tripod、Selfie sticks) are also prohibited.。If it is a bamboo grove, it will be dark, so the shutter speed will be slow and the image will be blurred.。
So make the camera settings manual、Raise the ISO even if there is some noise、Set the shutter speed to about 1 / 60th to 1 / 30th of a second、Set the aperture (F value) to 8 or less (preferably close to 8)。After that, the point is to hold your breath and shoot without moving the camera as much as possible.。Even smartphones have a manual shooting function, so please try it even if you do not have a full-scale camera.。
The biggest highlight of Hokokuji Temple Bamboo grove "Bamboo garden"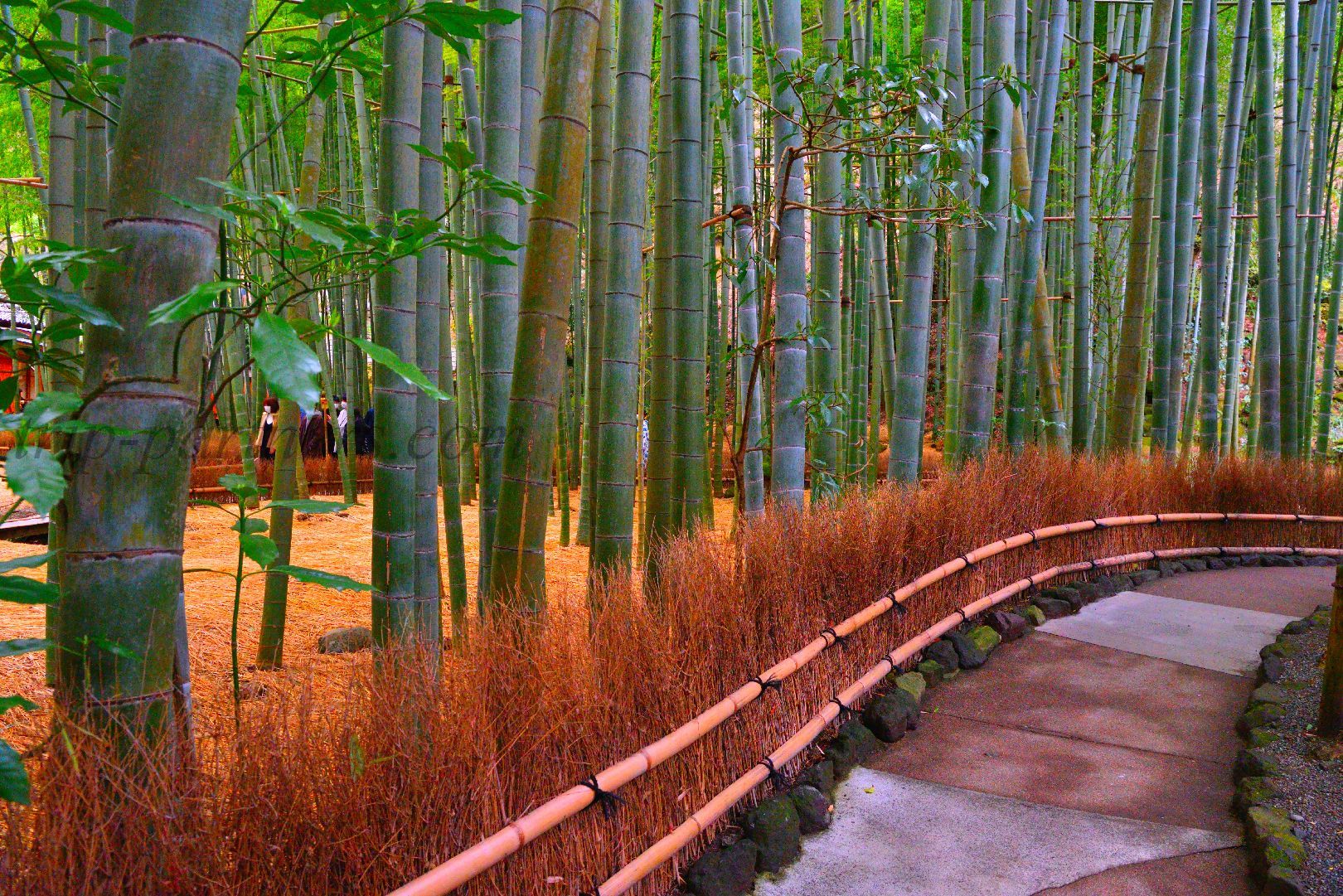 A masterpiece of bamboo grove。Aim for the timing when there are not many people。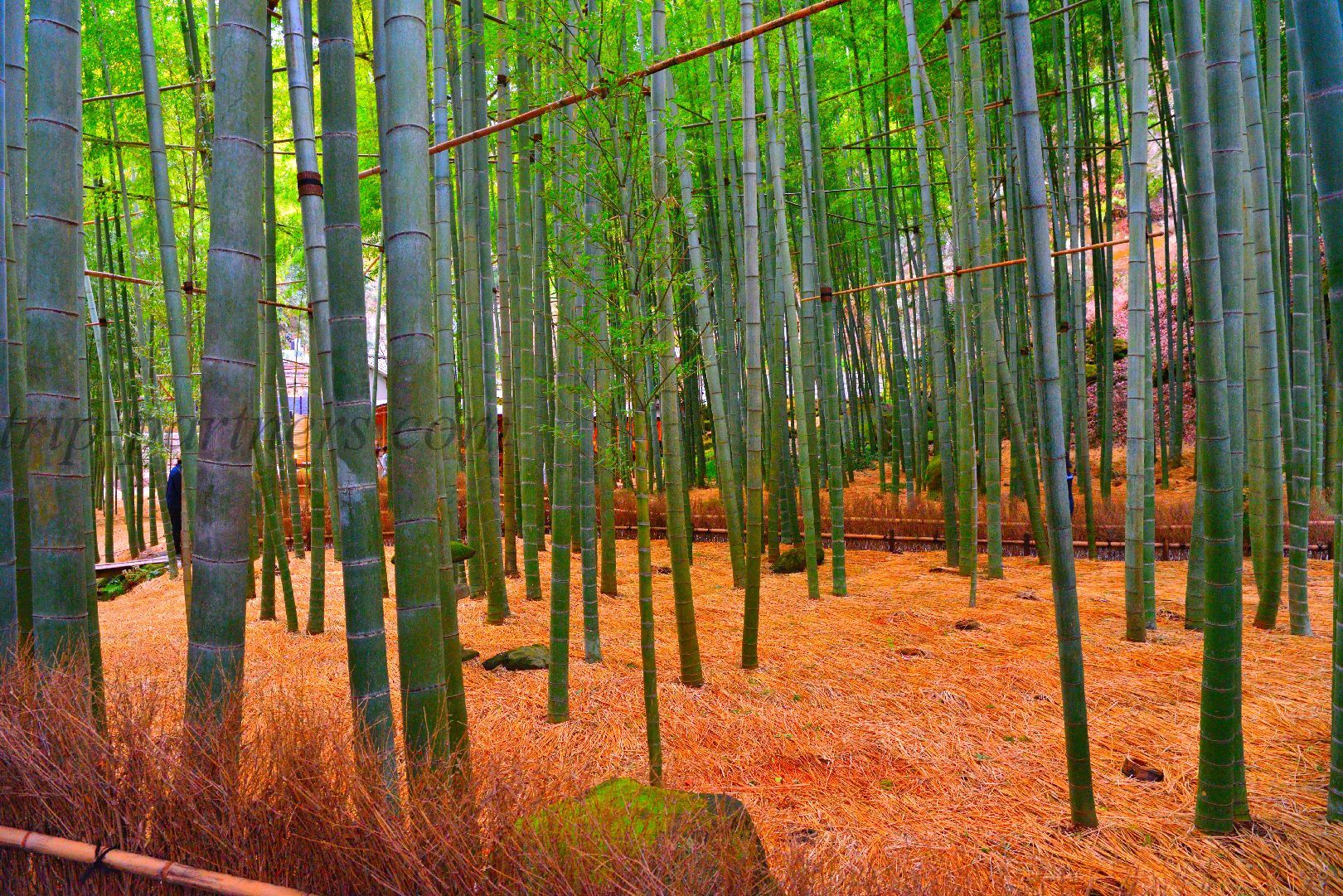 No trespassing in the bamboo grove。Will be taken along the promenade。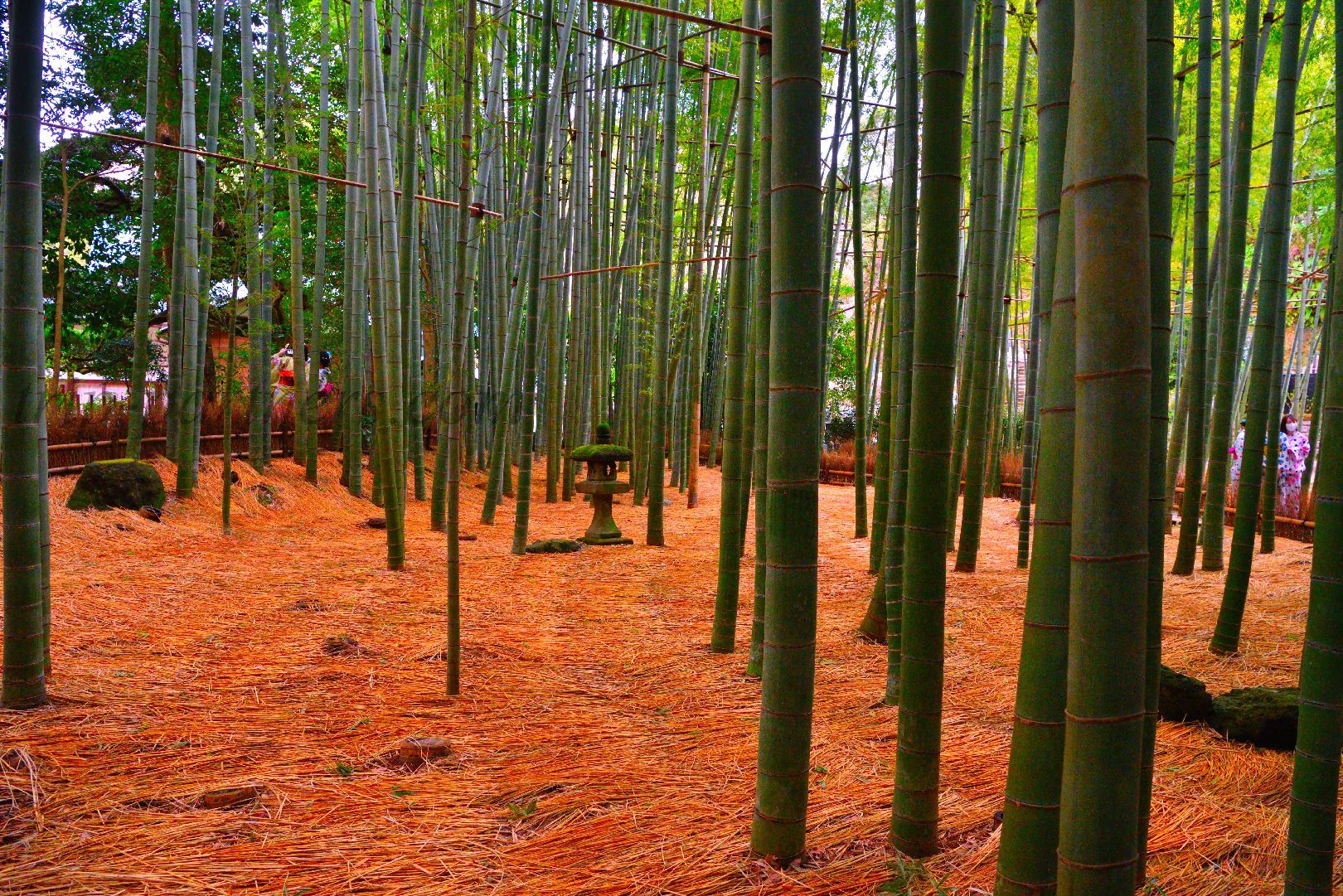 There are also lanterns。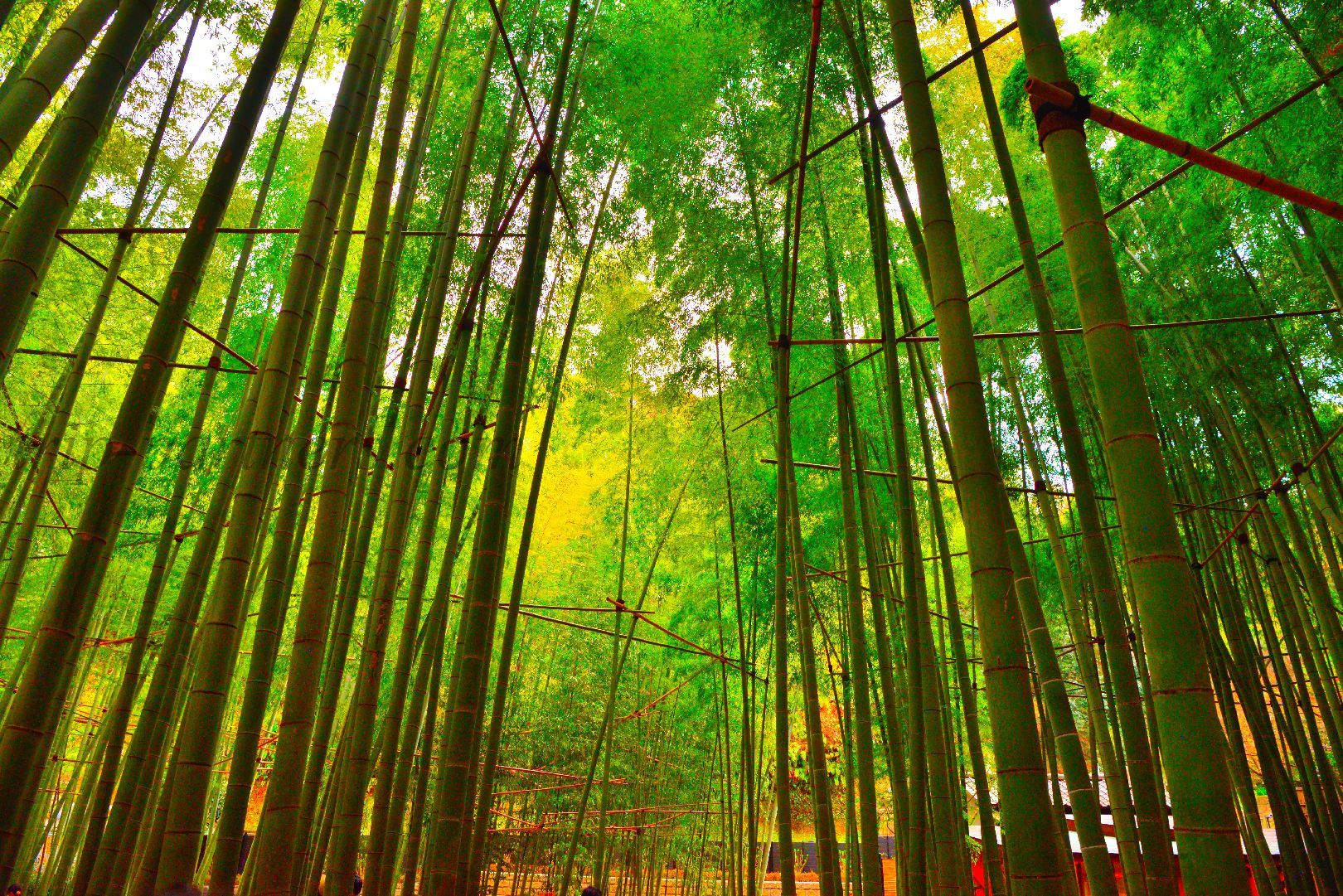 Like Arashiyama in Kyoto。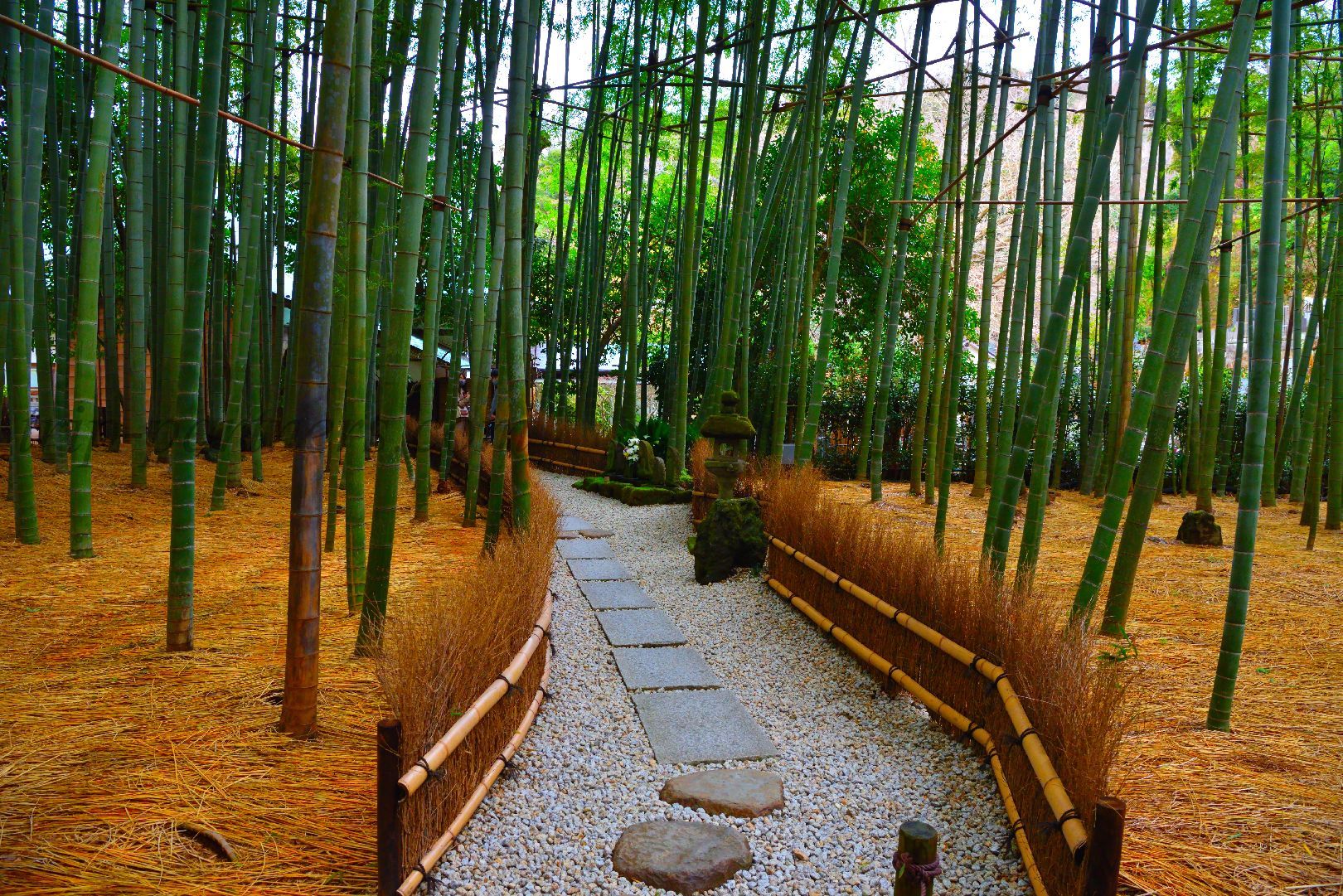 This seems to be the best shooting spot。Many couples lined up and took turns taking two-shot photos against this background.。In the bamboo grove, it was difficult to aim for the timing when there were the least people here, and I was sticky.。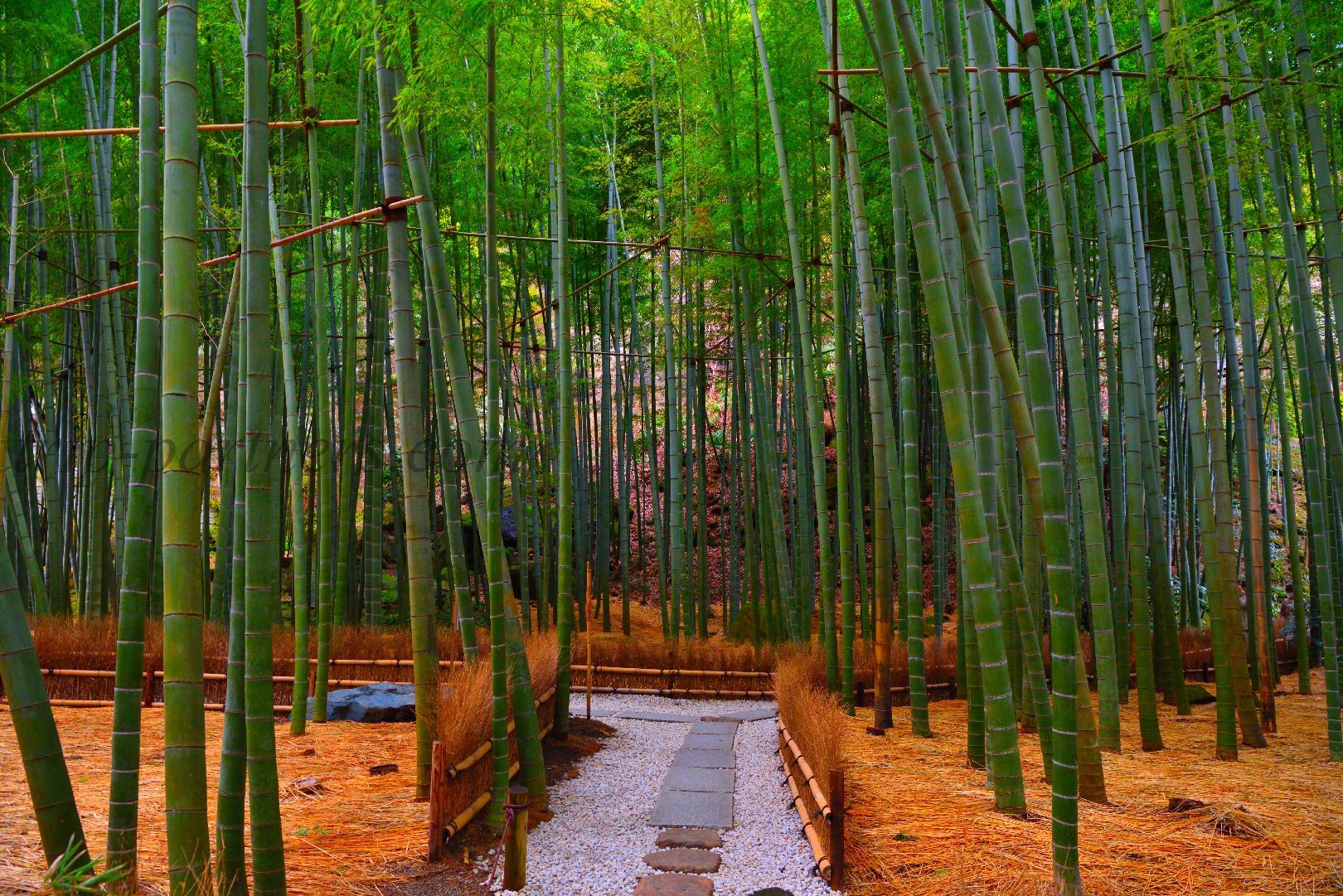 Anyway, this bamboo grove is wonderful。Convinced to be listed in the Michelin Guide。But don't get me wrong、There is almost no quiet timing like this picture。It's quite crowded。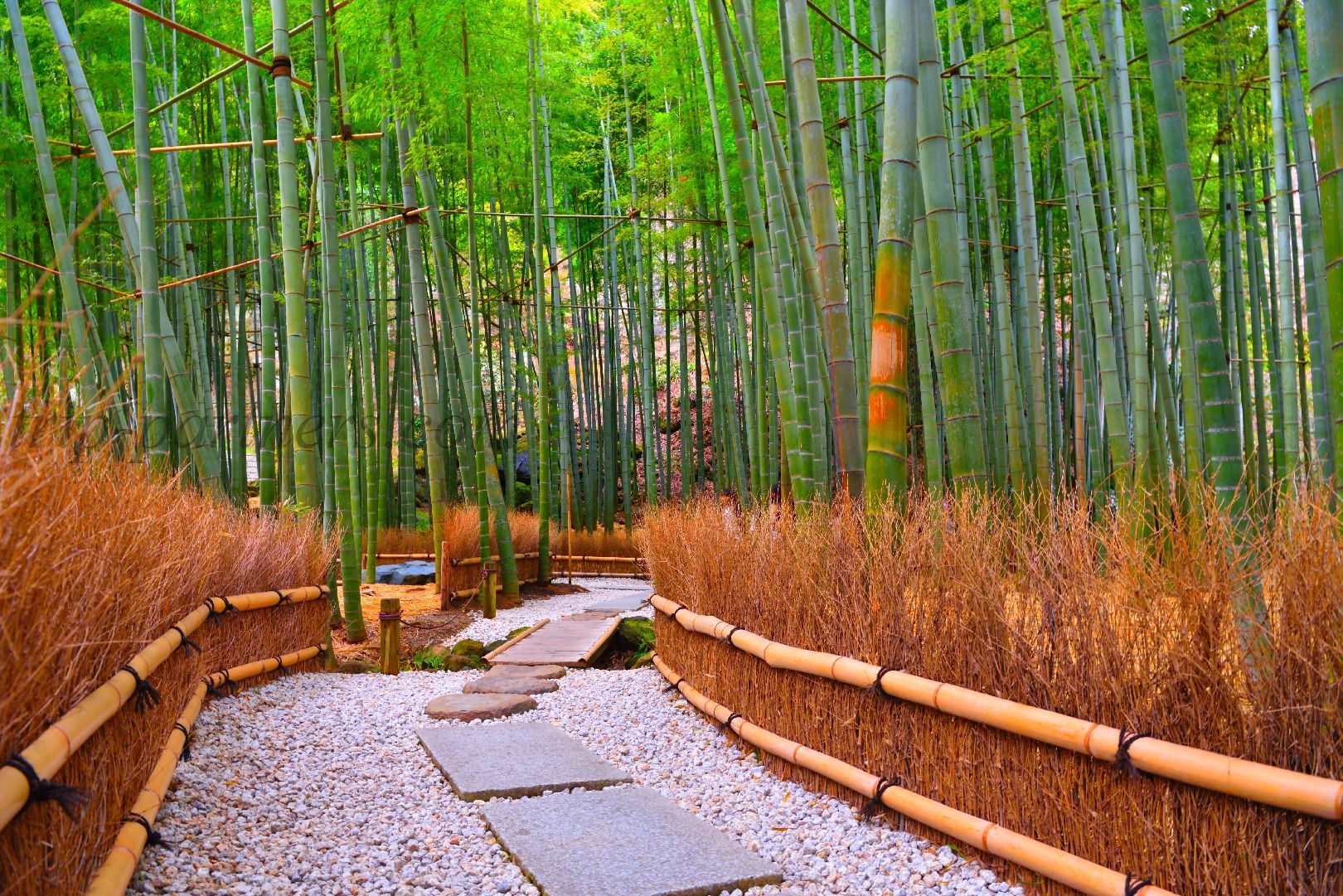 Look up from below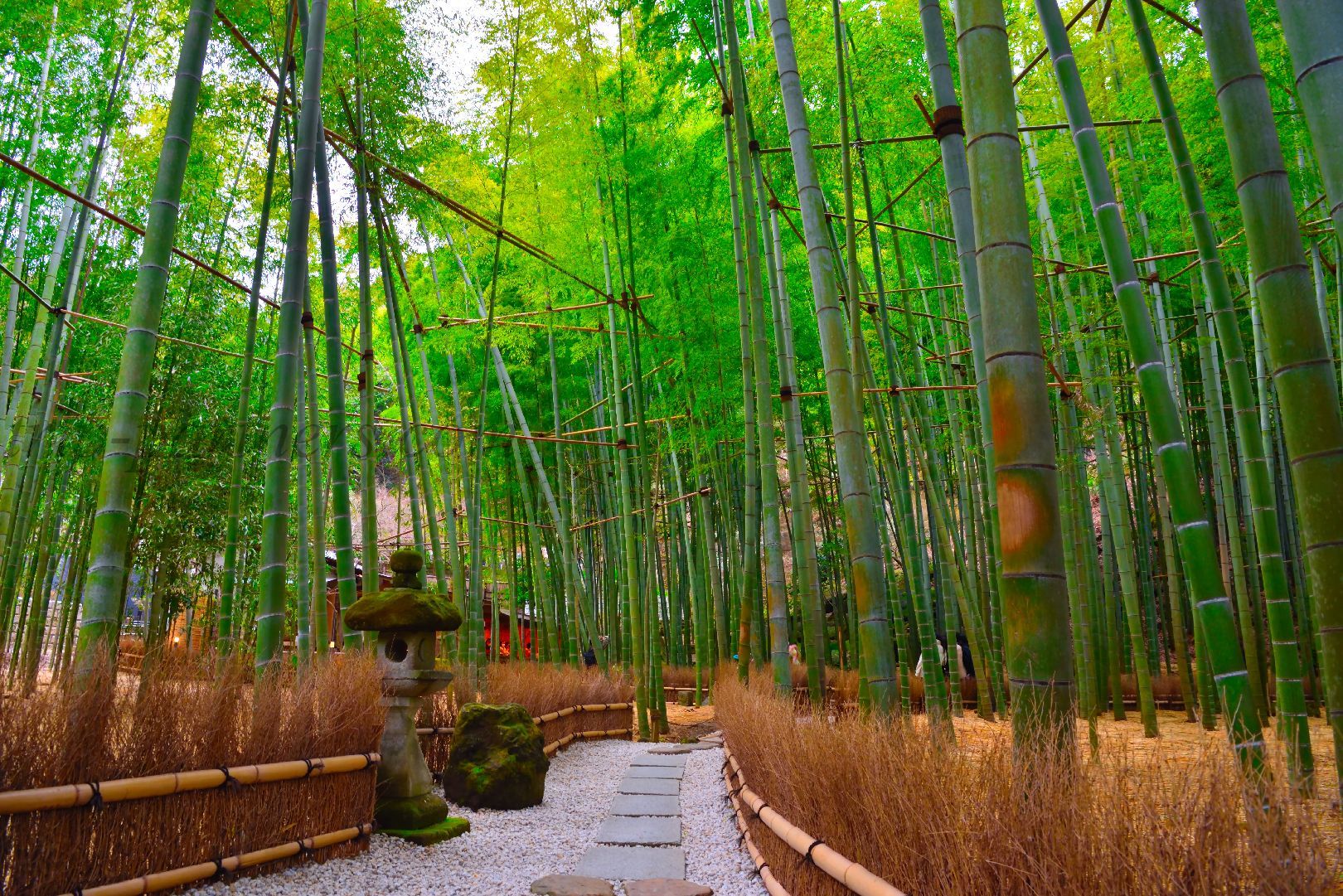 This is the last shot。As expected, I'm about to have some free time。There were people who did their best to shoot even on smartphones, but after all it seems that a full-scale camera is overwhelmingly easier.。

¥260,000
(2023/12/02 12:04:03At the time of Rakuten Ichiba research-
detailed)
The camera I used this time is this type
I used this lens。If you want to take clear pictures even in the dark, I think the next Sony α7ⅢS is good.。
And the lens is this。
However、I think it's difficult for people who don't like cameras to reach this price range.。In the first place, it is difficult to spend money on the camera body and lens。So if you have the following compact things, you can easily use them in various scenes, so I wonder if it's okay。
After all, when it comes to a decent camera, it will be a decent price, so unless you are very particular about it, you can use a smartphone.。
The second half was about my personal hobby, so the article about Hokokuji is complete around here.。Next time, I will introduce the evening view photos of Enoshima!