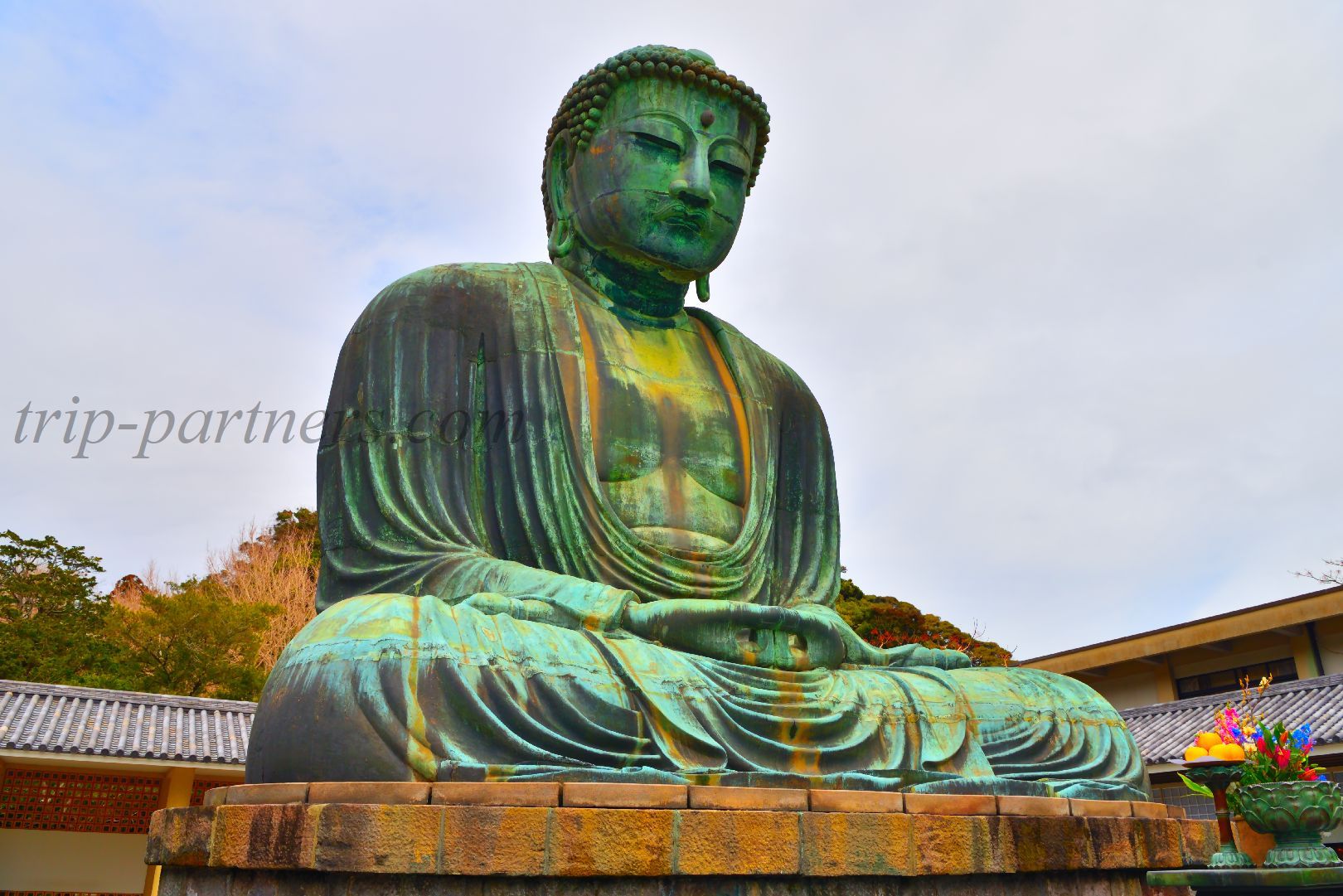 Actually, I visited the Goryo Shrine and Kosokuji Temple before and after Hase-dera.、No photography is allowed at Goryo Shrine、Kosokuji has omitted the article because it is difficult to introduce it on the blog.。
Kotoku-in thought that it was difficult to write an article because the highlight was only the Great Buddha.。Although、When introducing Kamakura, please keep in touch with us because it is so famous that it cannot be omitted.
Walking map "From Hasedera to Kotokuin"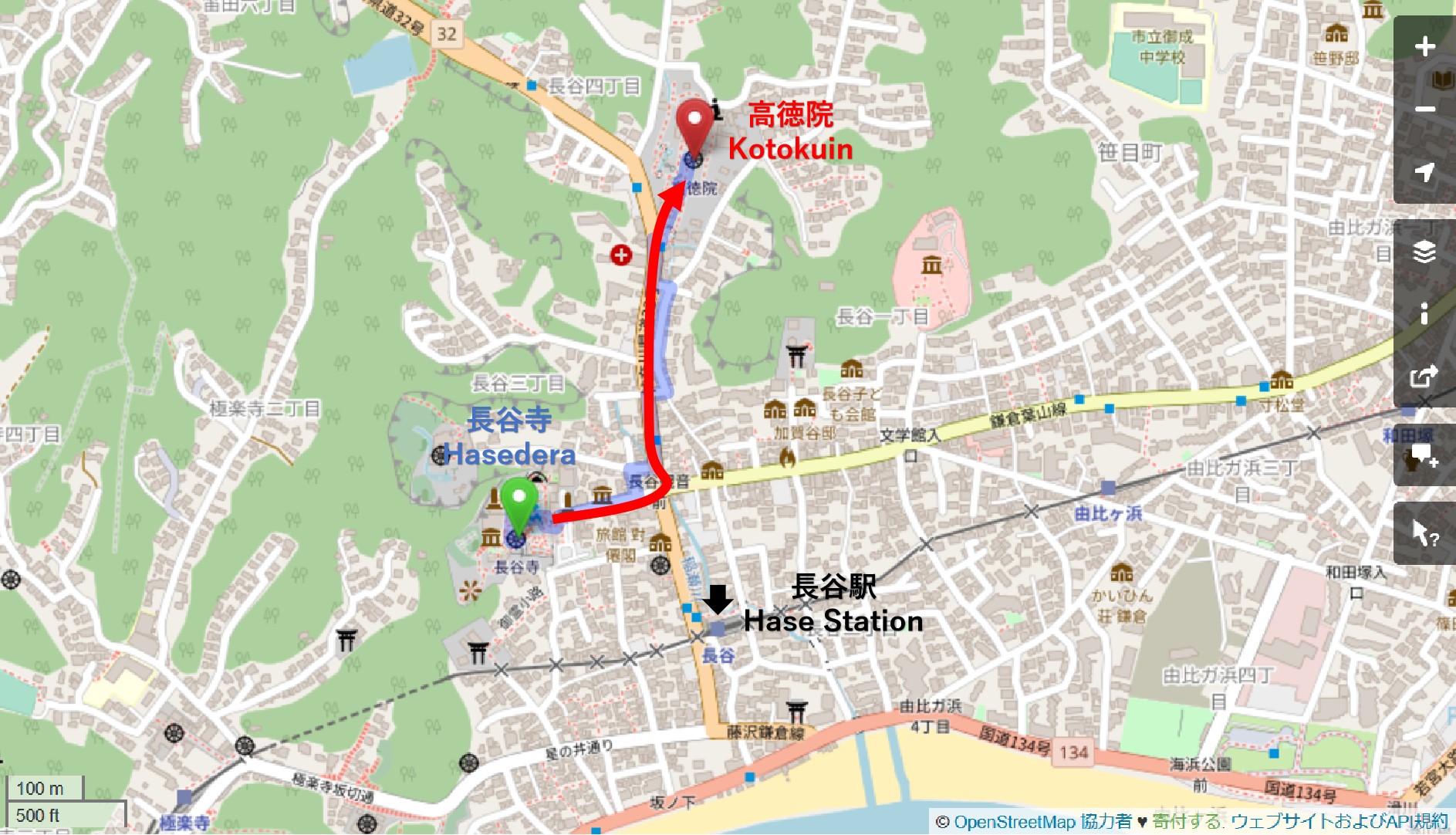 About 750m from Hase-dera to Kotoku-in。Moreover, you can walk along the main street。Also、The name of the bus stop at Kotoku-in is "Daibutsu-mae", so even if you get on the bus, you may forget to get off.。
so、As I said at the beginning, Kotoku-in really has only the Great Buddha.。After passing the entrance, go out to the Great Buddha Square、It 's said that it 's over when you go around the Great Buddha.。
By the way, it is rumored that the Great Buddha of Kamakura is one of the best handsome Buddhas in Japan.。That's why this time it's not a guide to Kotokuin、Let me make it a photo book of the handsome Buddha!
Digital photo album of "Kamakura Daibutsu", also known as Amida Nyorai sitting statue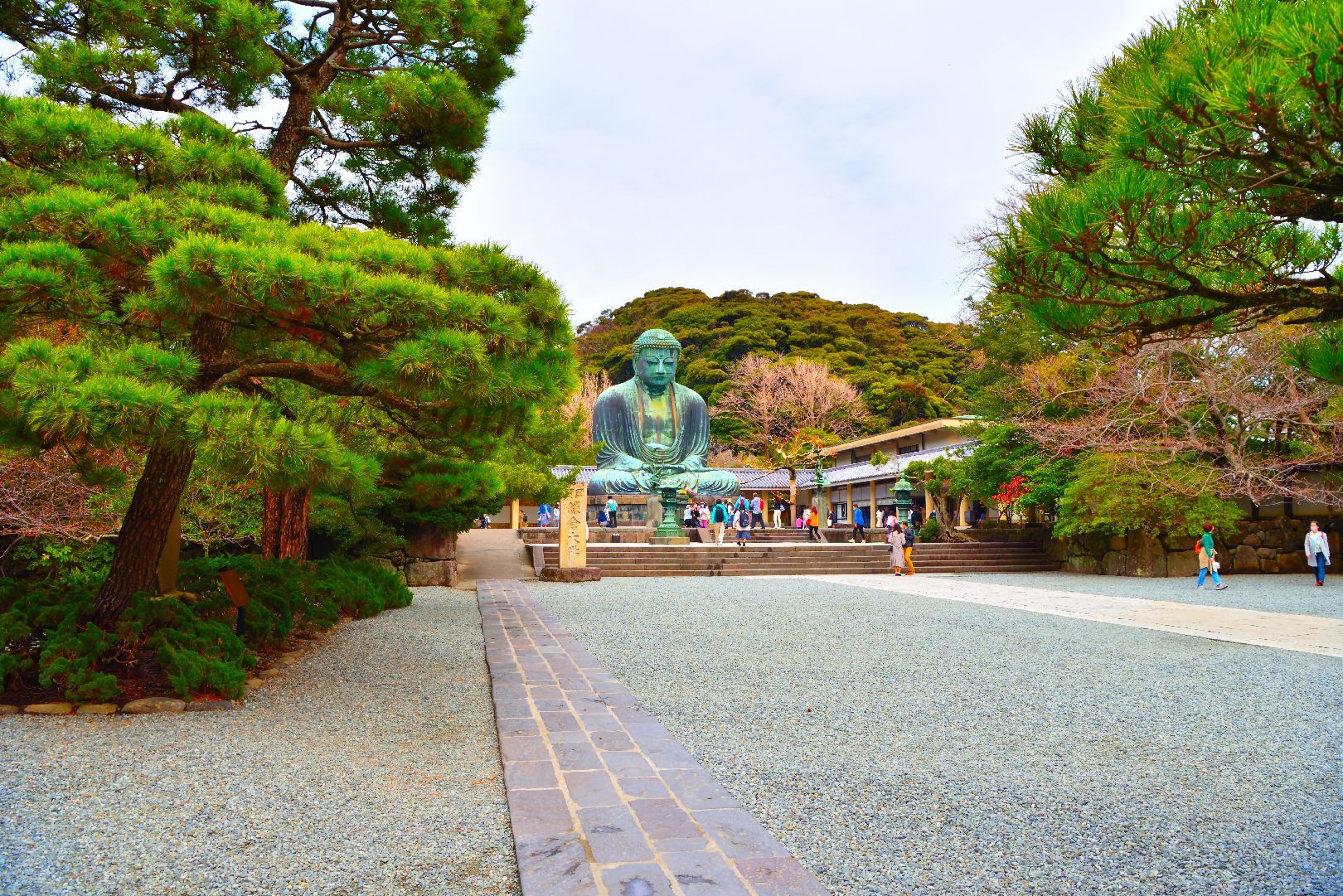 Entrance to the Great Buddha Square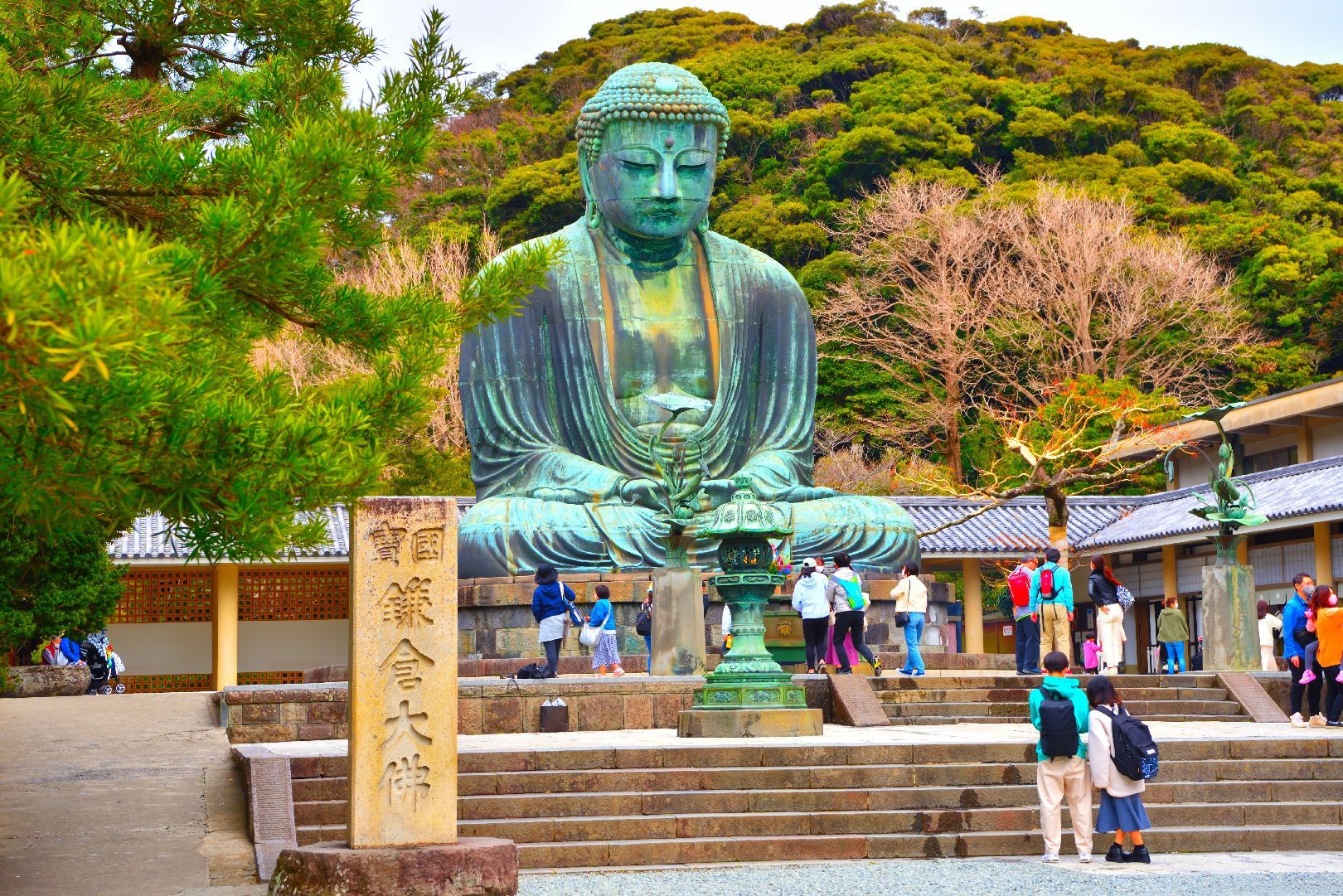 Even though it's Saturday, it's morning, so there are relatively few people.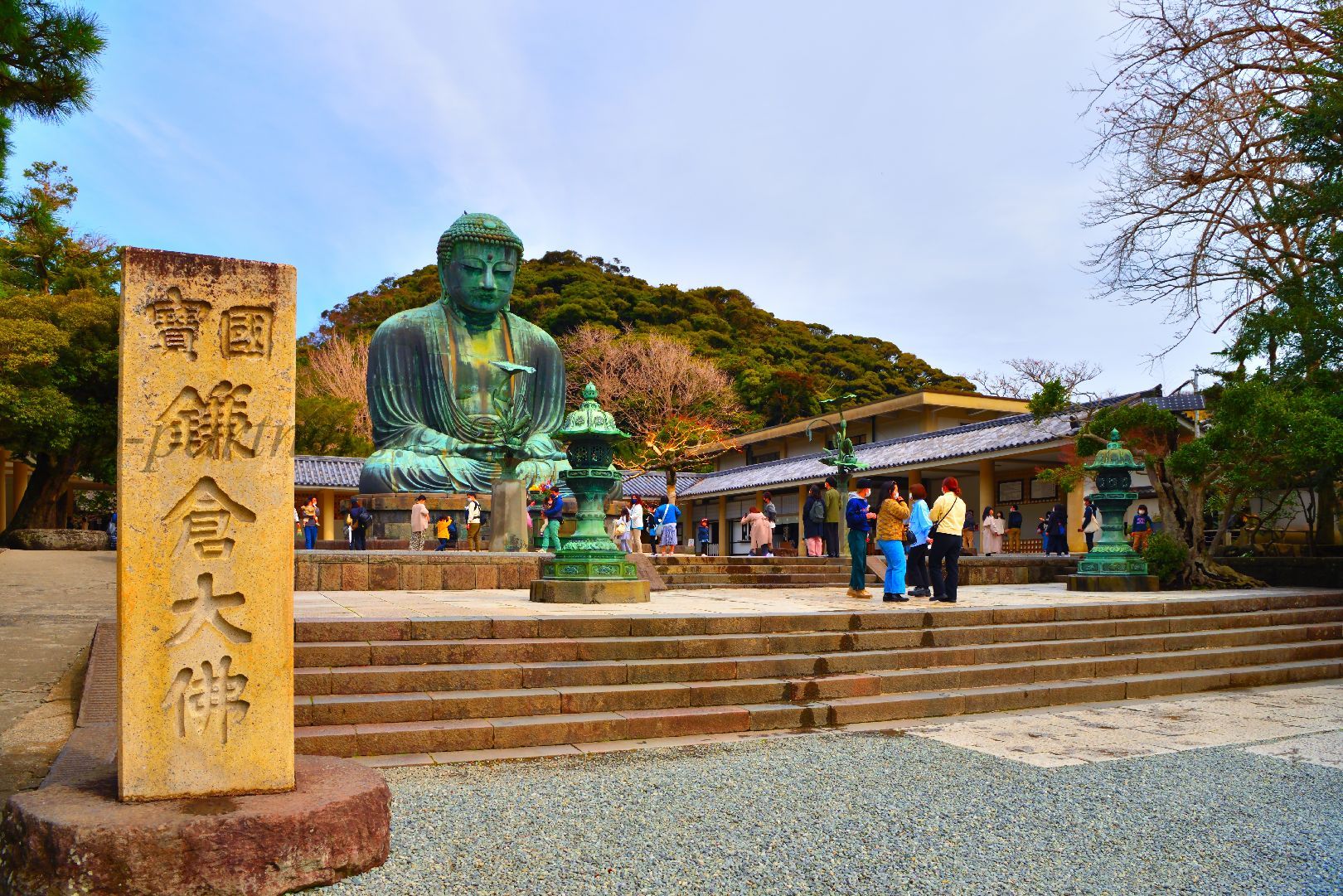 Near the stone monument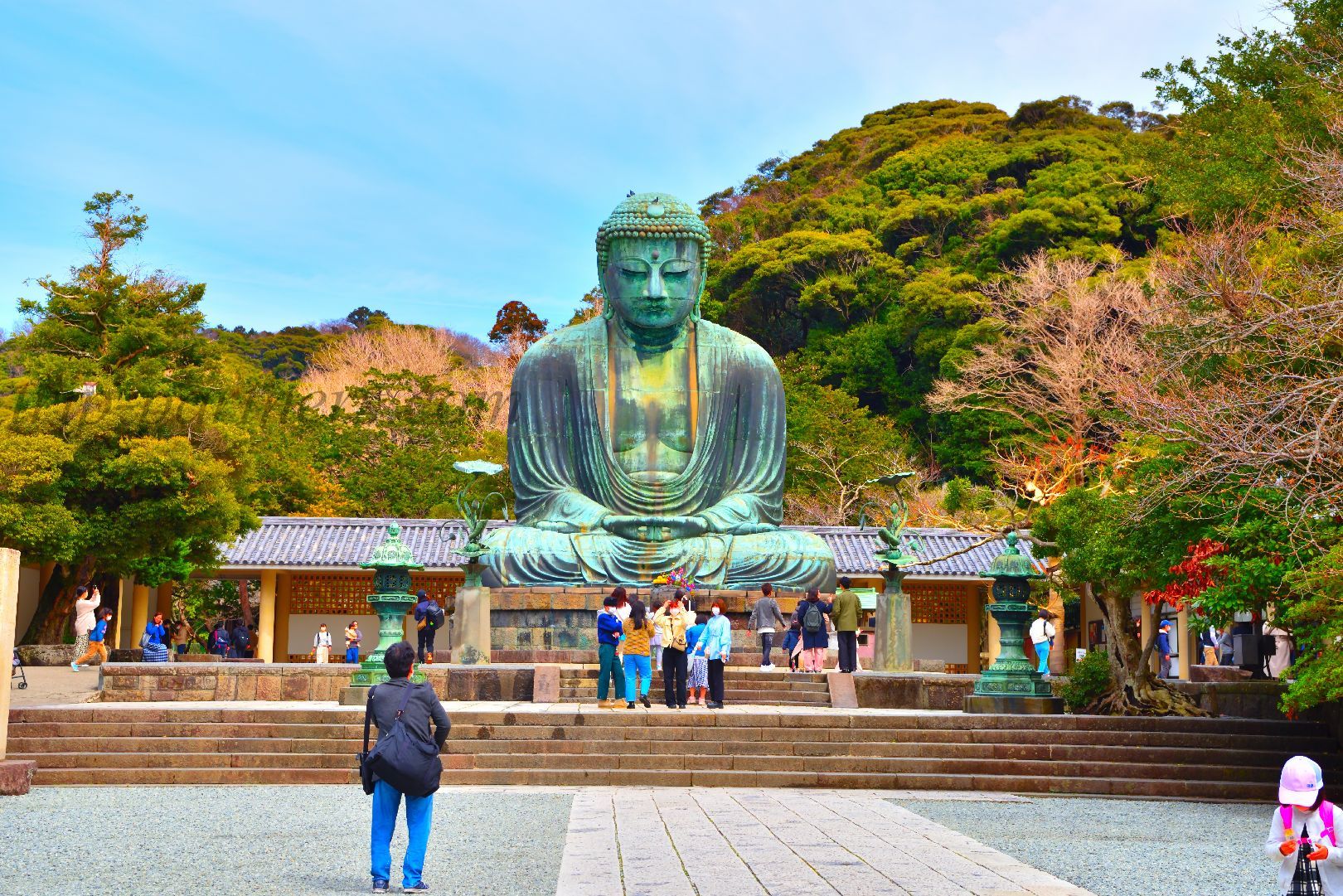 head on。1 more、After two weeks, the cherry tree on the right side of the photo will be in full bloom.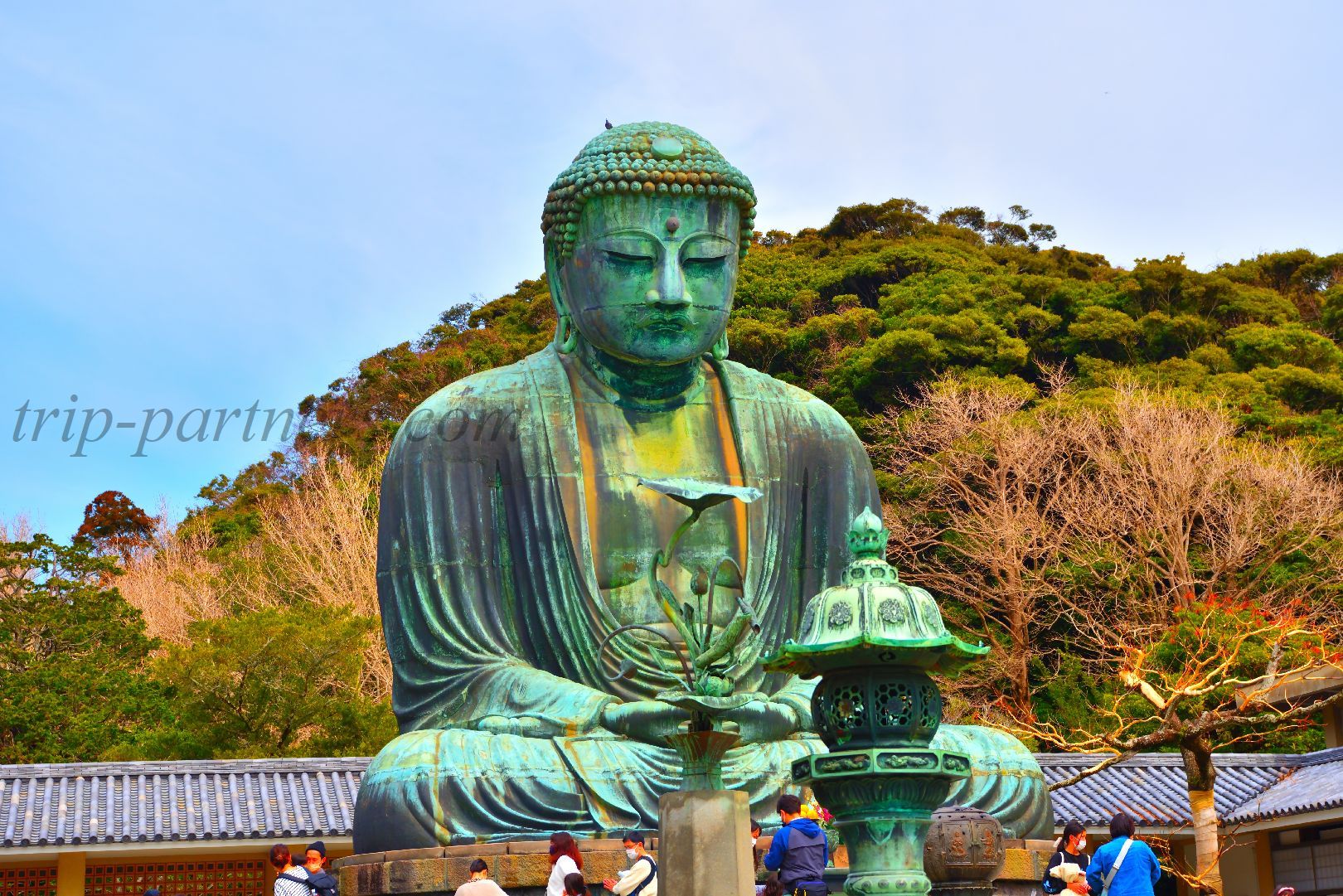 Oh? There is a black thing on my head。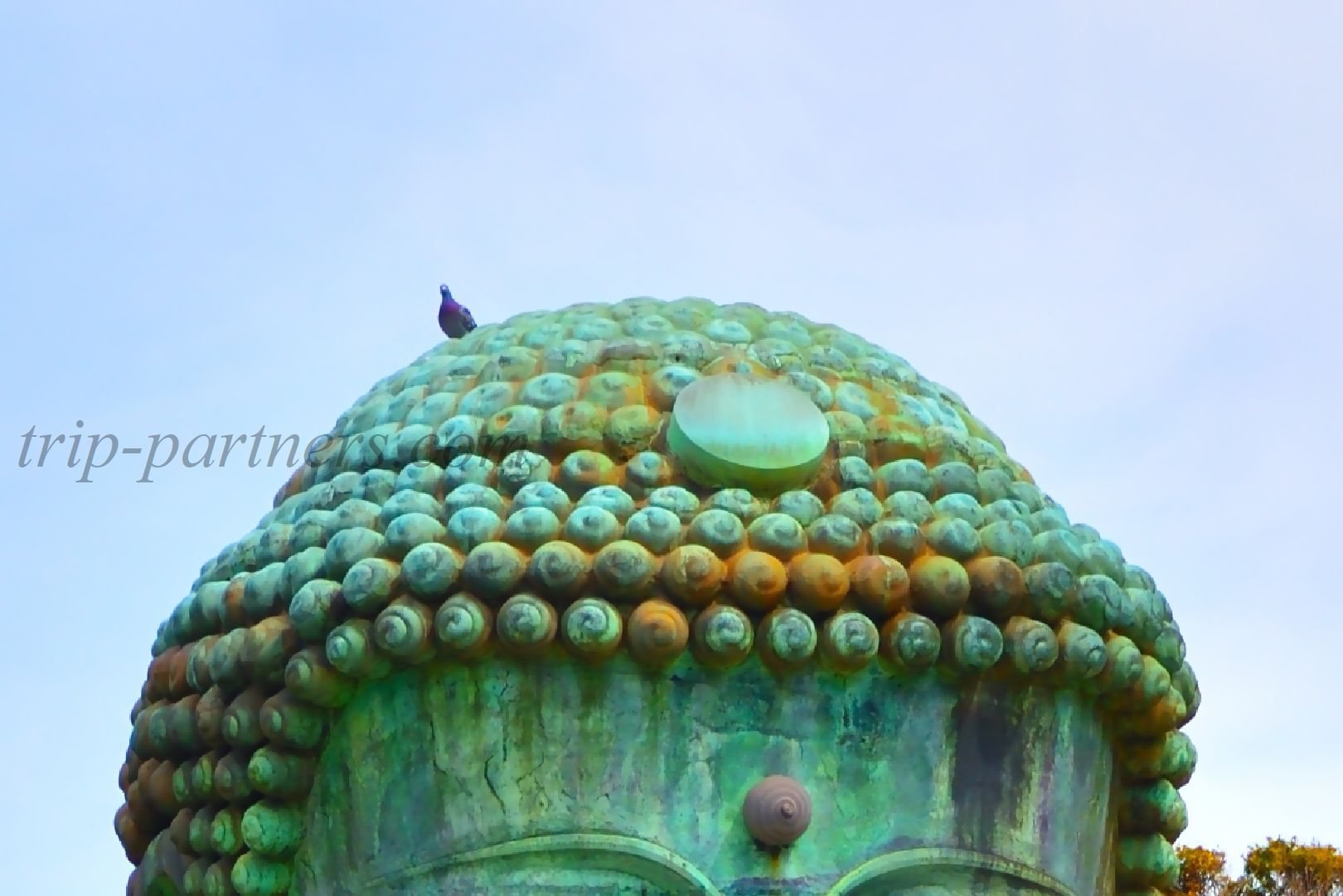 It was a pigeon。I feel like I won't give up the scenery I see from here。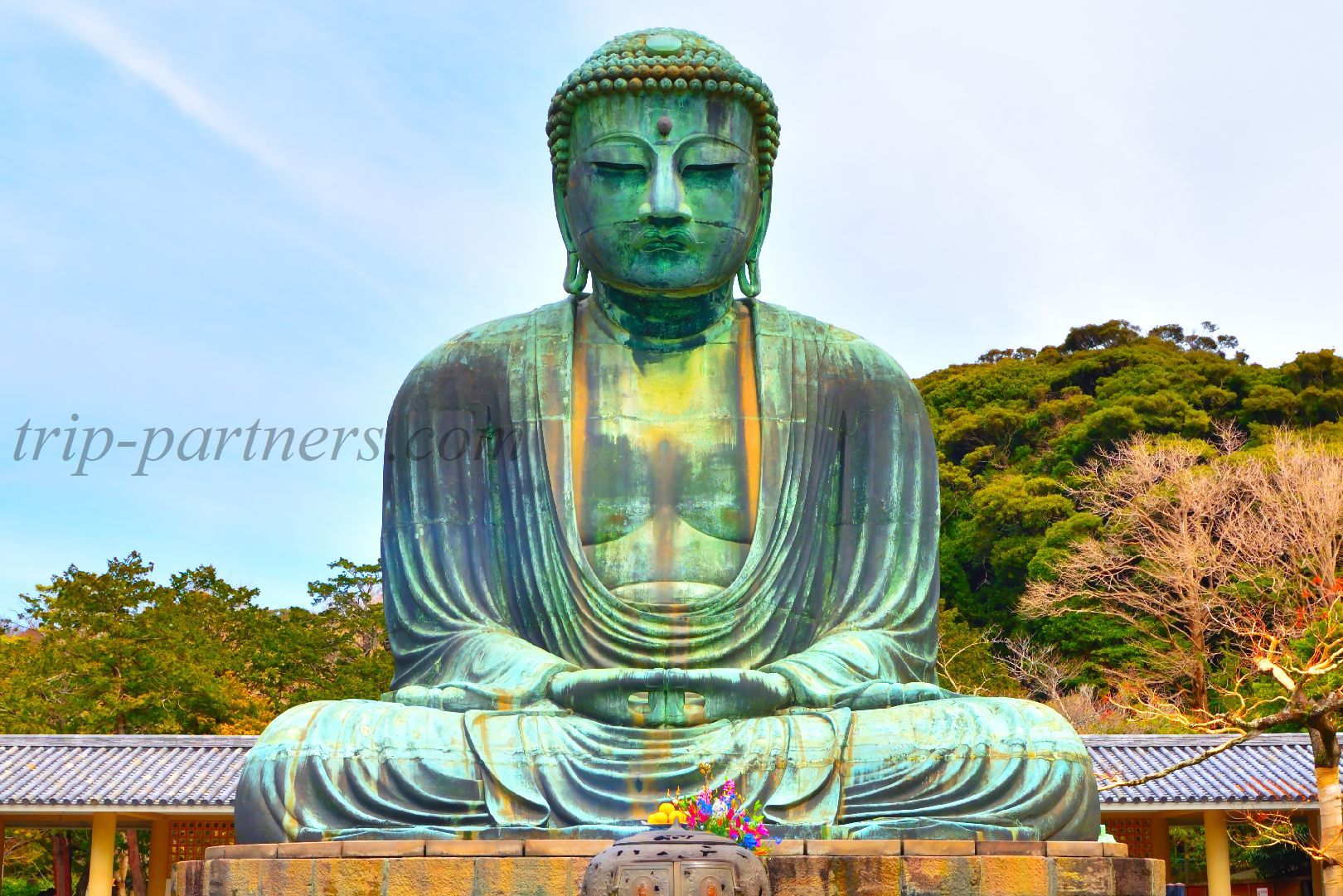 From the front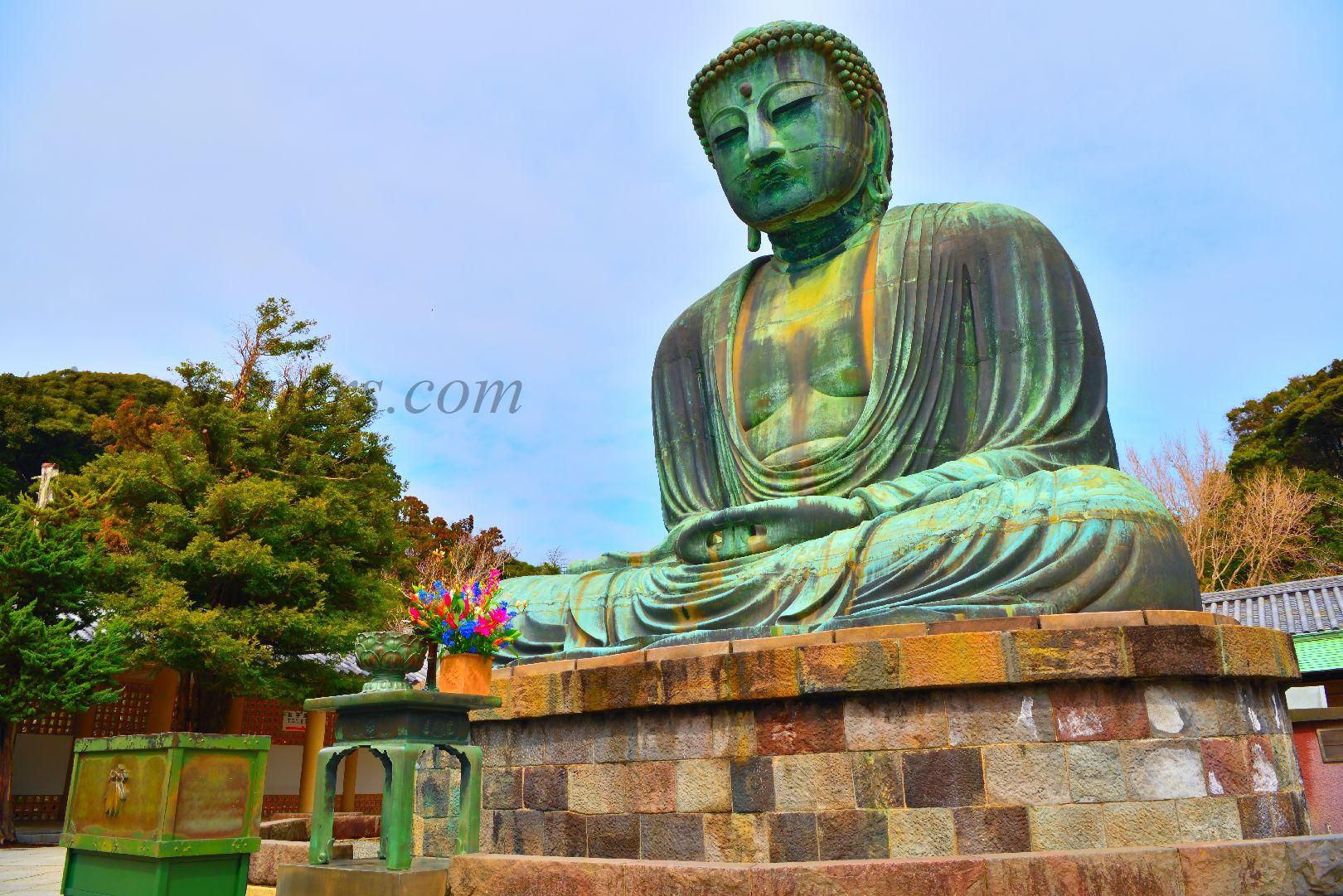 From diagonally below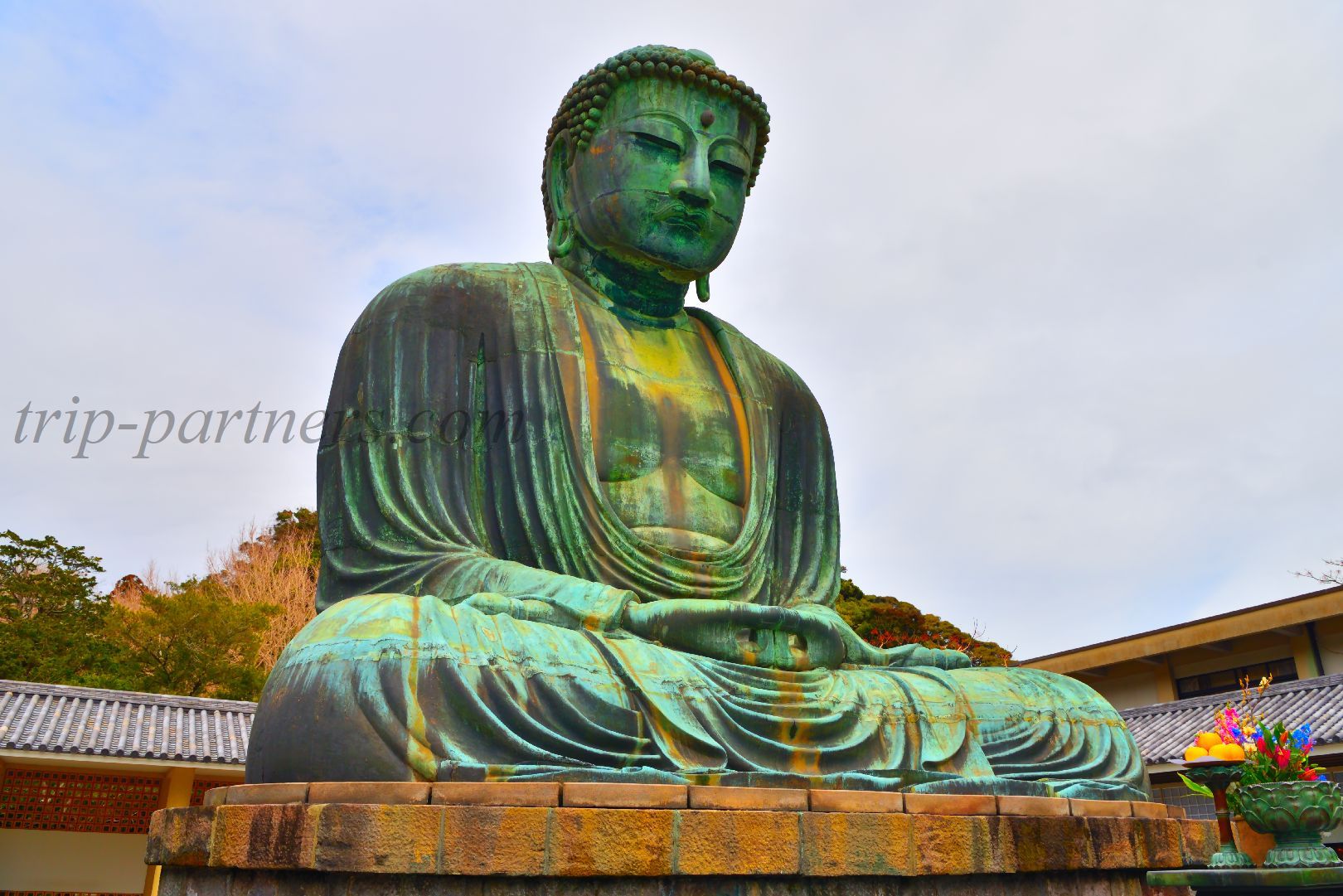 Opposite side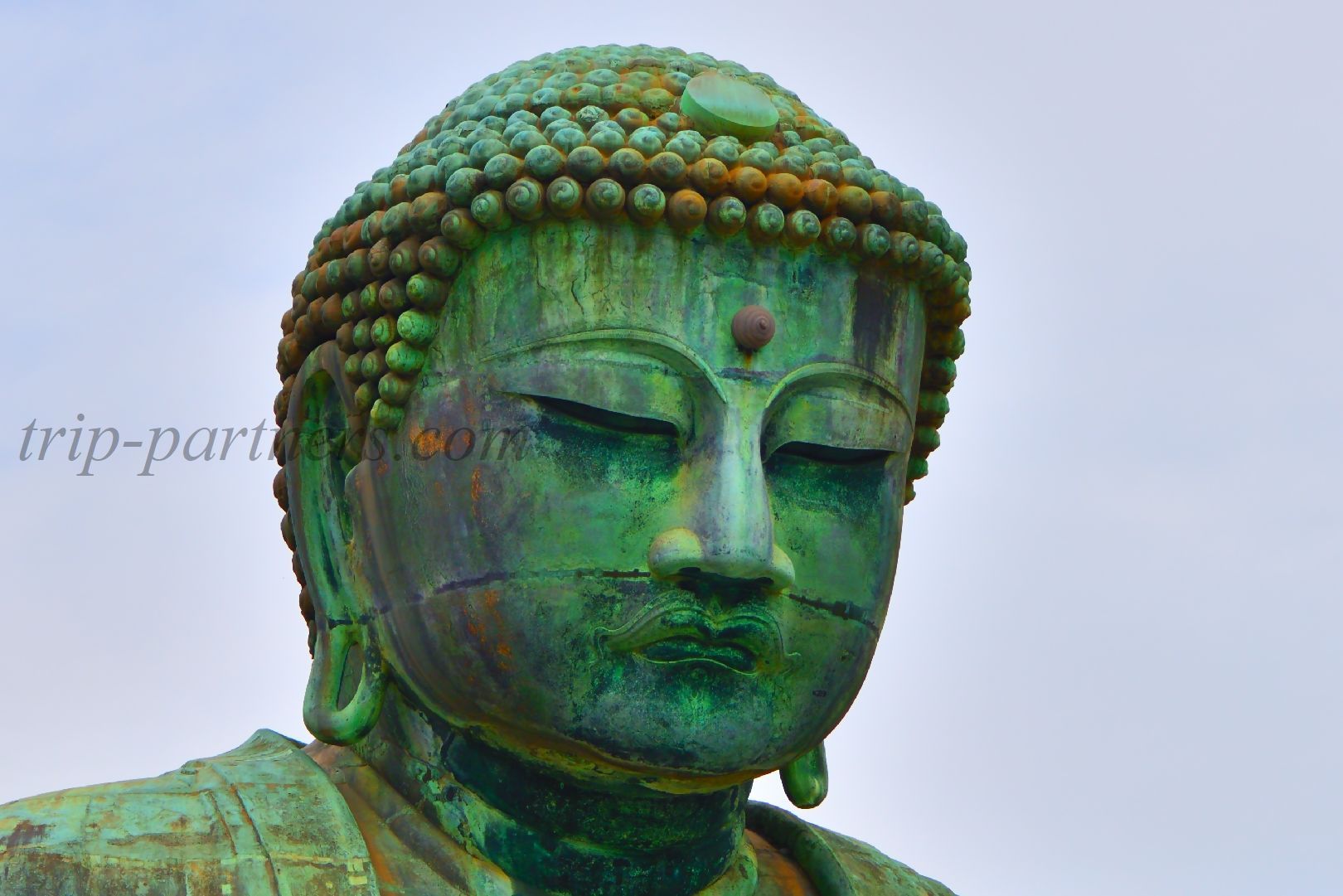 The face of Daibutsu Kamakura, who is famous as a beautiful boy
that's all。The red stamp was given at the office on the left side of the Daibutsu-sama.。Souvenirs were also sold, so I bought longevity chopsticks there、I bought a key chain at a souvenir shop in the backyard of the Great Buddha.。Enoshima key chains were also on sale, so I bought a set of Kamakura Daibutsu and Enoshima.。
Almost only photos, this time it ends。It seems to be crowded in the afternoon, so it is recommended to visit on weekdays or holiday mornings.。
Next time, go to Ugajin Shrine, Zeniarai Benzaiten。