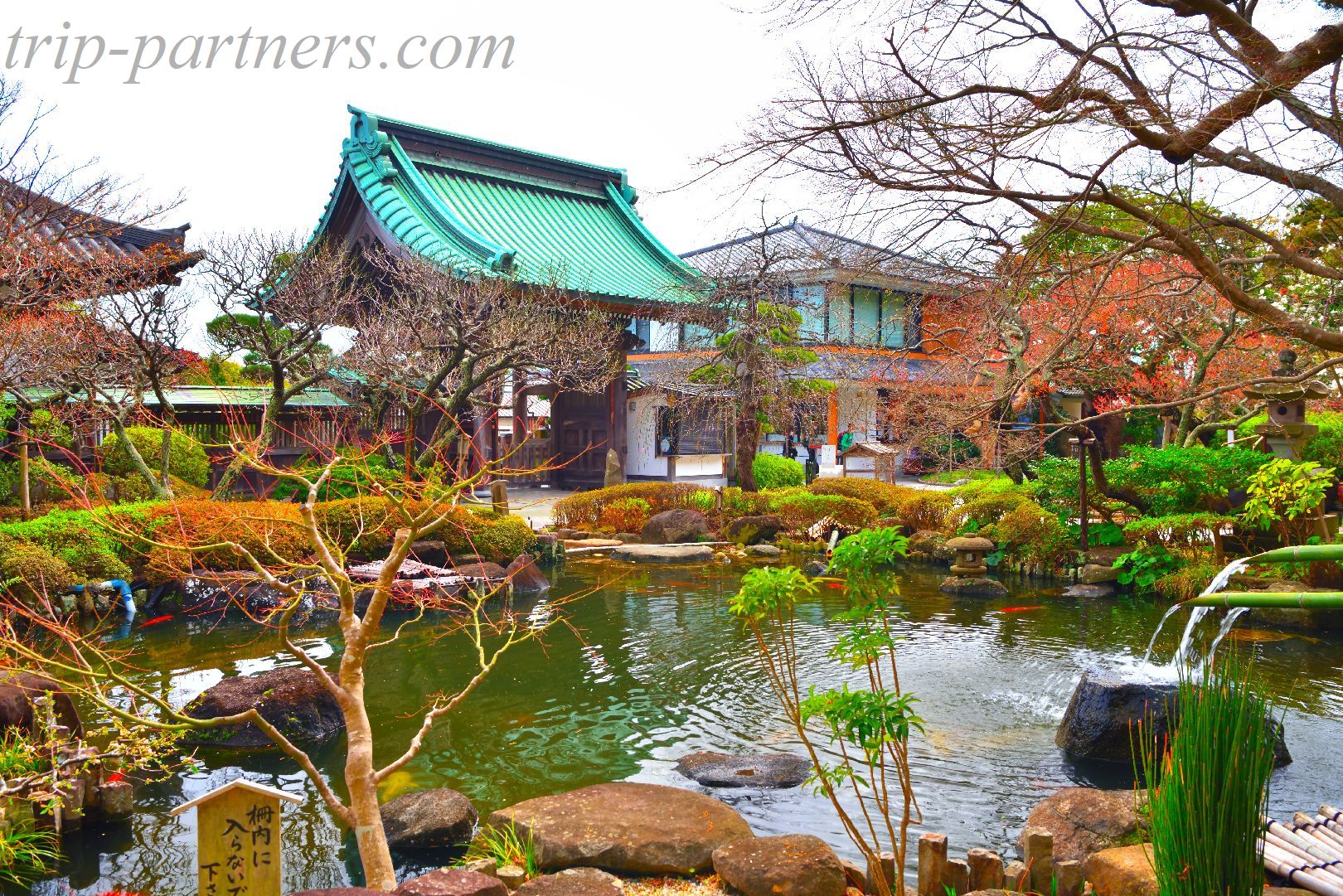 Cloudy sky that is not sunny although yesterday's heavy rain has stopped。The day started with a haze that I could shoot the sunset of Enoshima in the afternoon.。
When you go sightseeing in the Enoshima / Kamakura area, be sure to check the advantageous transportation set ticket.。"Enoden one-day pass Noriori-kun" is a ticket that allows you to get on and off Enoden for one day, so it is recommended for people who are mainly sightseeing along the Enoden line.。Also、13 for this "Noriori-kun":00Discounts are given instead of being usable only after that、In addition, the "Kamakura / Enoshima Afternoon Pass" with admission tickets for various sightseeing spots in Enoshima is also on sale.Official websiteIs a check required。
This time I used "Noriori-kun" and a set of Hase-dera admission tickets.Noriori-kun & Hase-dera viewing set ticket」。This is like a collaboration product commemorating the 1300th anniversary of Hase-dera, so it may be for a limited time.。By the way, it is on sale as of April 2022.。
Walking map "From Hase Station to Hasedera"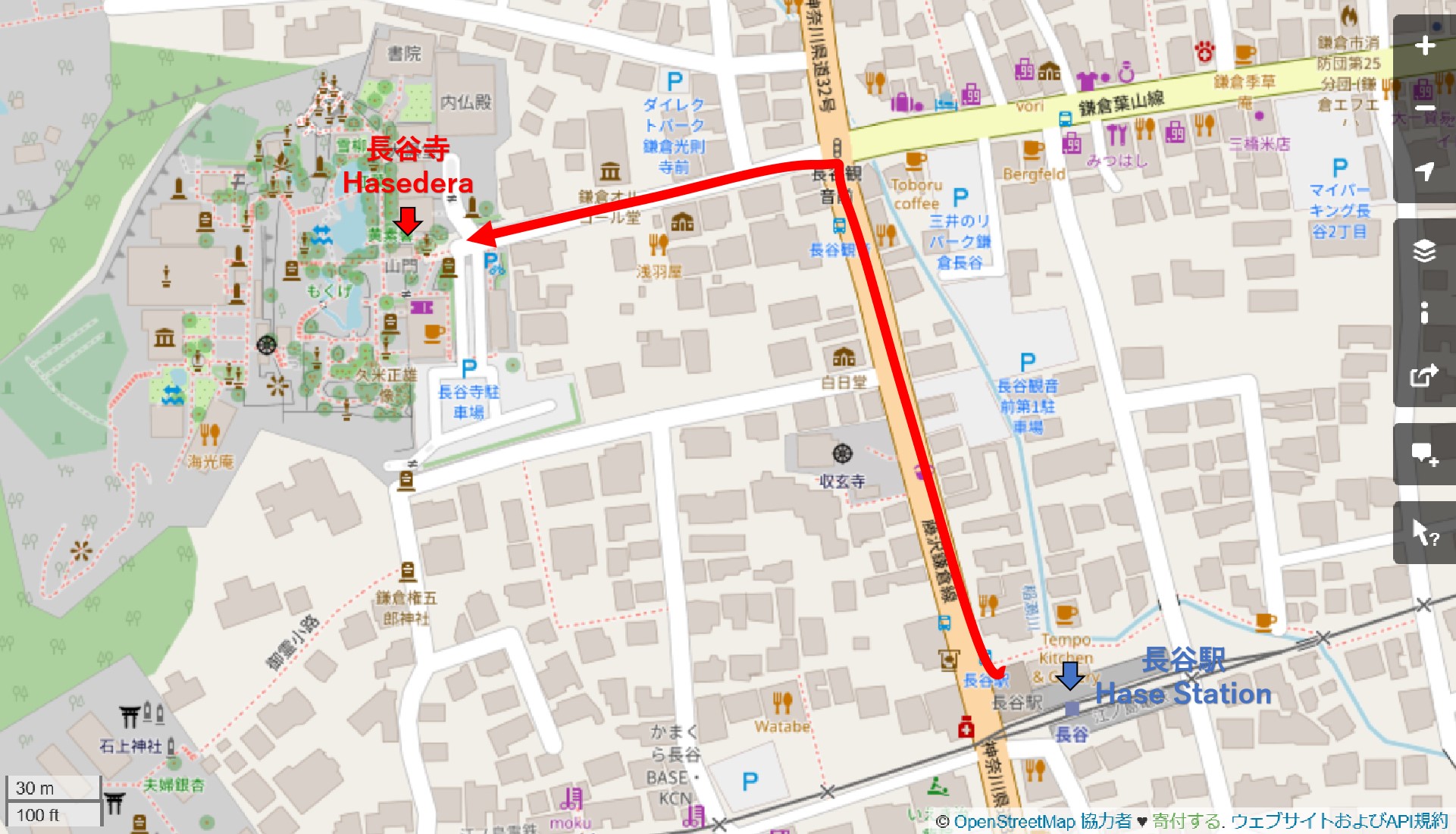 Hase-dera is about a 5-minute walk from Enoden "Hase Station"。When you get off the station, there is an information board, so if you follow that street, there is no problem.。There is a parking lot at Hase-dera, but the price is 350 yen for 30 minutes.。It would be a considerable amount of money to pay a parking fee for each visit to each temple, so I think it would be better to walk around Kamakura or use public transportation.。
Kamakura Music Box Museum in front of Hase-dera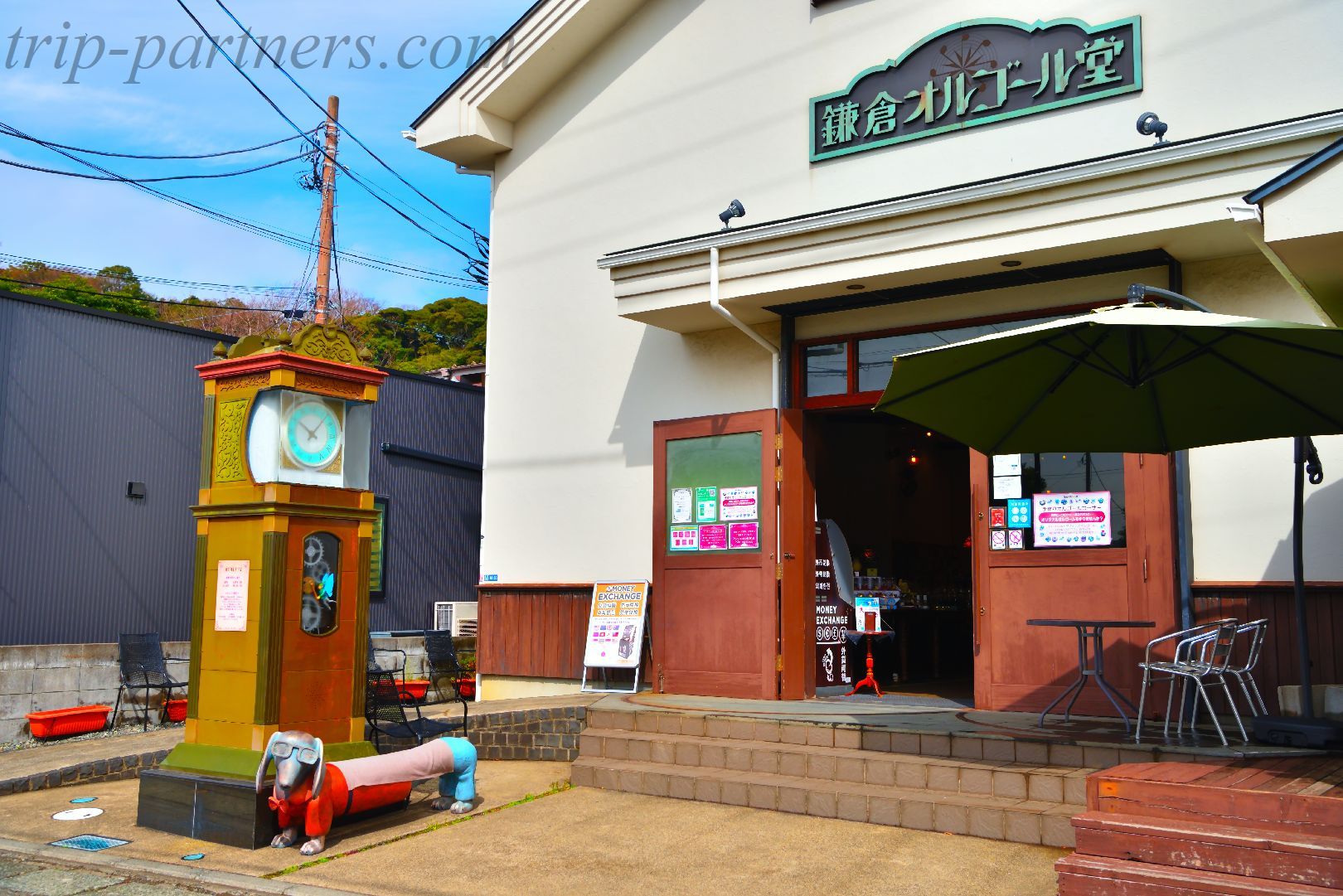 Kamakura Music Box Museum on the right side on the way to Hase-dera。At music box stores nationwide、We also have high-class music boxes。Music boxes named after Kamakura, such as the music box of the Great Buddha of Kamakura, can only be bought at this Kamakura store.。It seems that the mechanism clock is said to be a landmark ...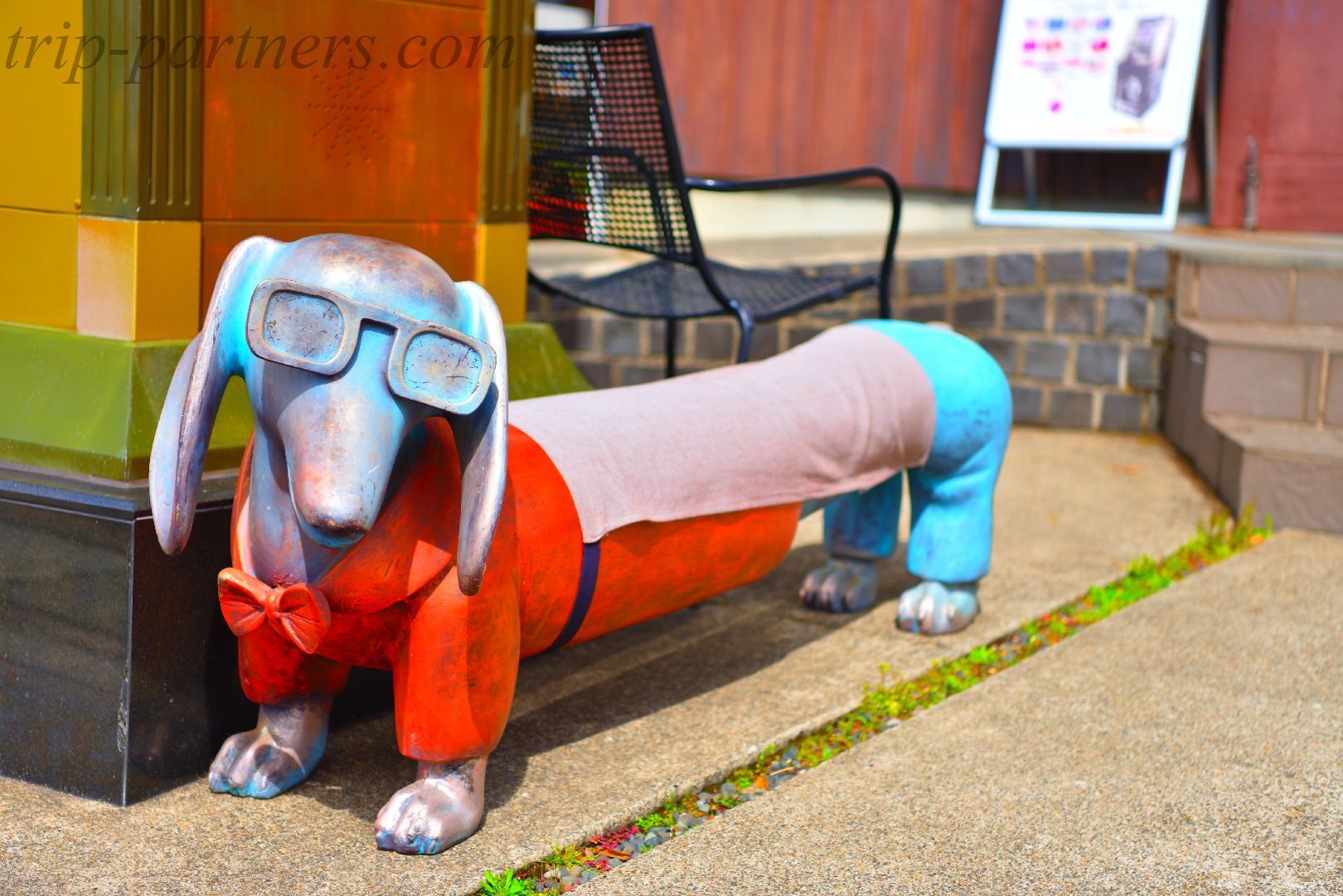 There is no choice but to worry about the dog image than that。Dachshund is wearing sunglasses and pulling hard。
Hase-dera entrance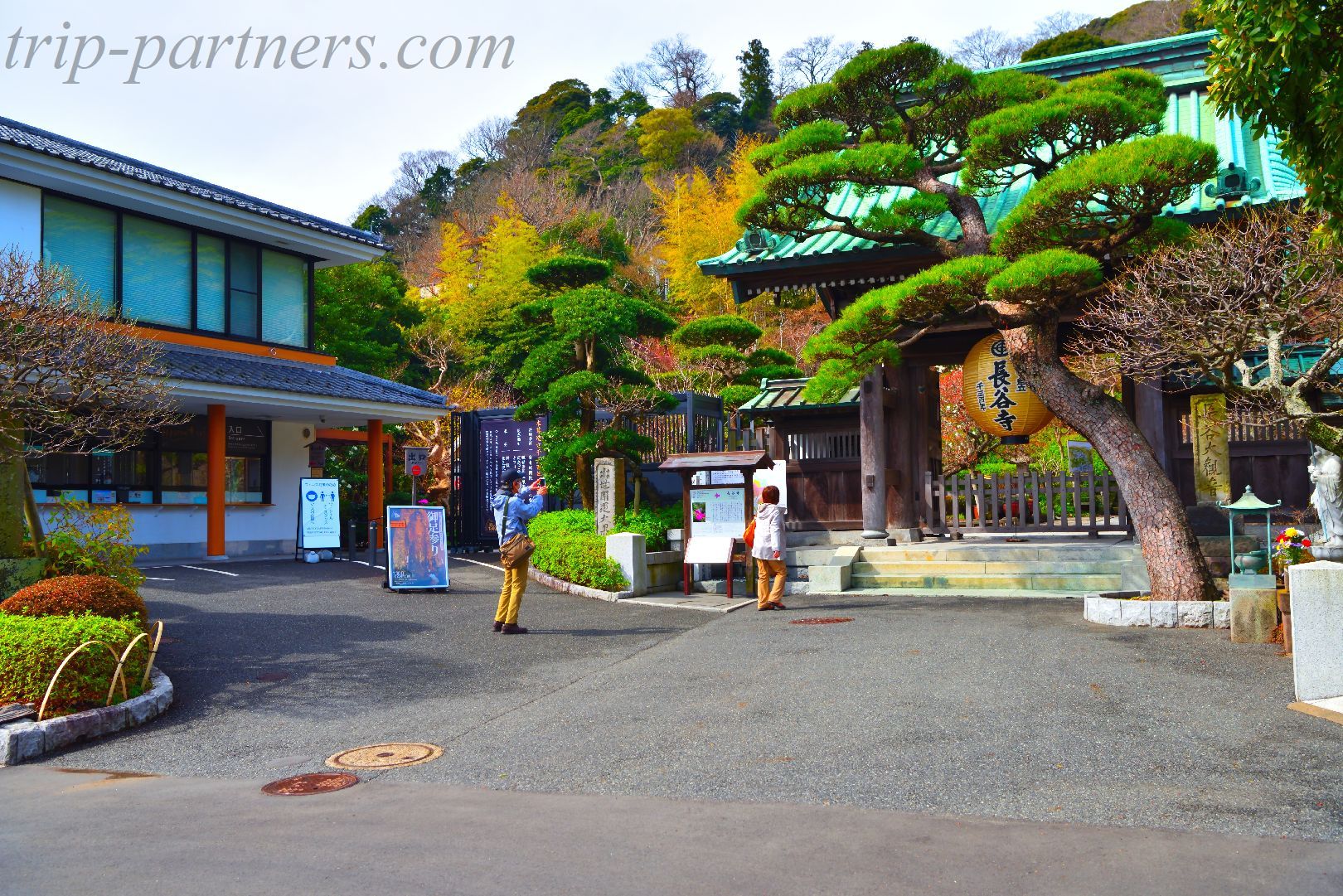 Click here for the entrance to Hase-dera。The reception is at the building on the left side of the gate instead of entering from the gate.。It's early in the morning so there aren't many tourists yet。When this is around noon, the number of tourists and students on school trips will be enormous.。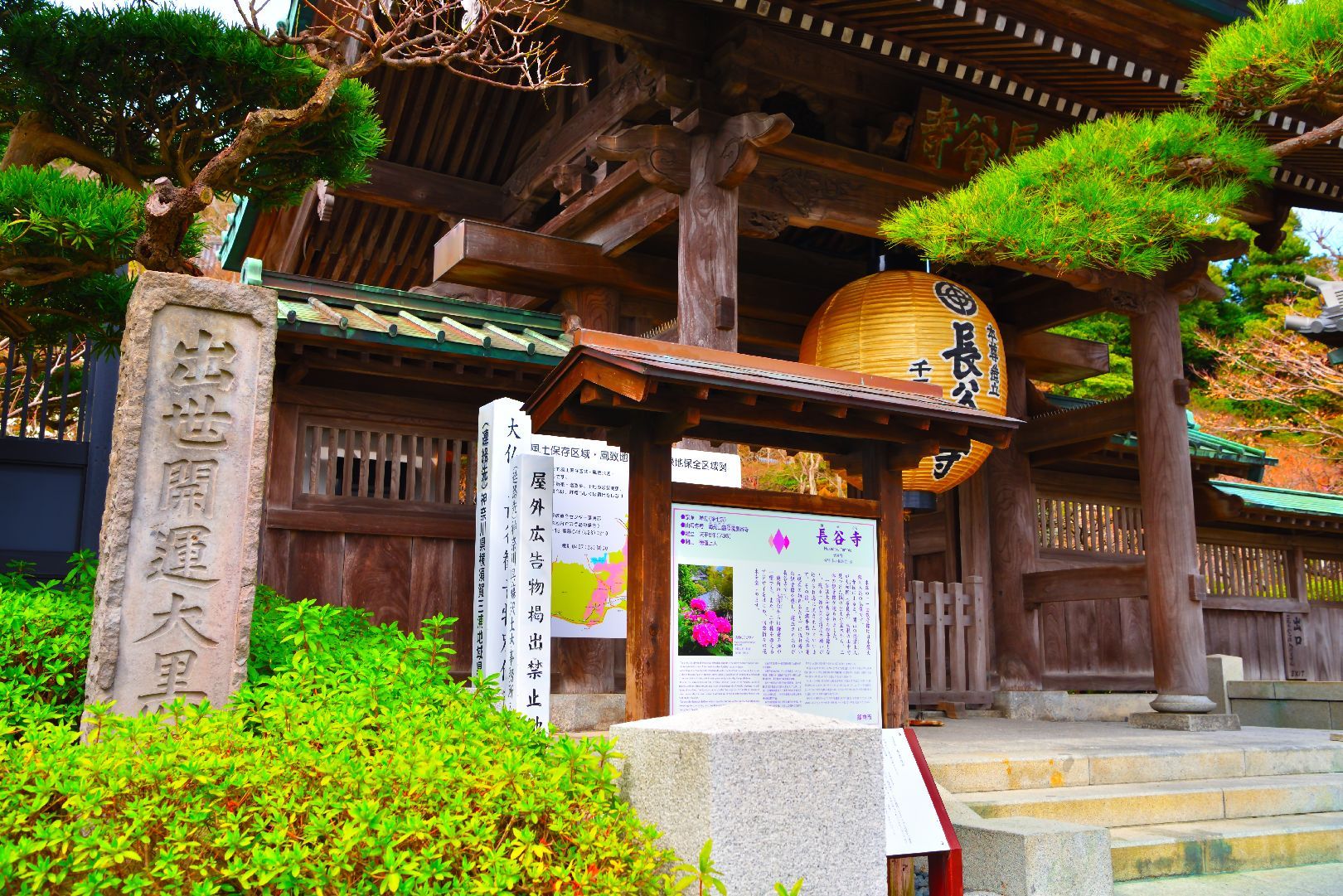 Hase-dera gate。I was visiting Engakuji Temple and Kenchoji Temple until yesterday、I was reluctant to call the gate at the entrance a mountain gate.、At Hase-dera, this is the gate that is easy to understand.。
Take a walk in the garden of Hase-dera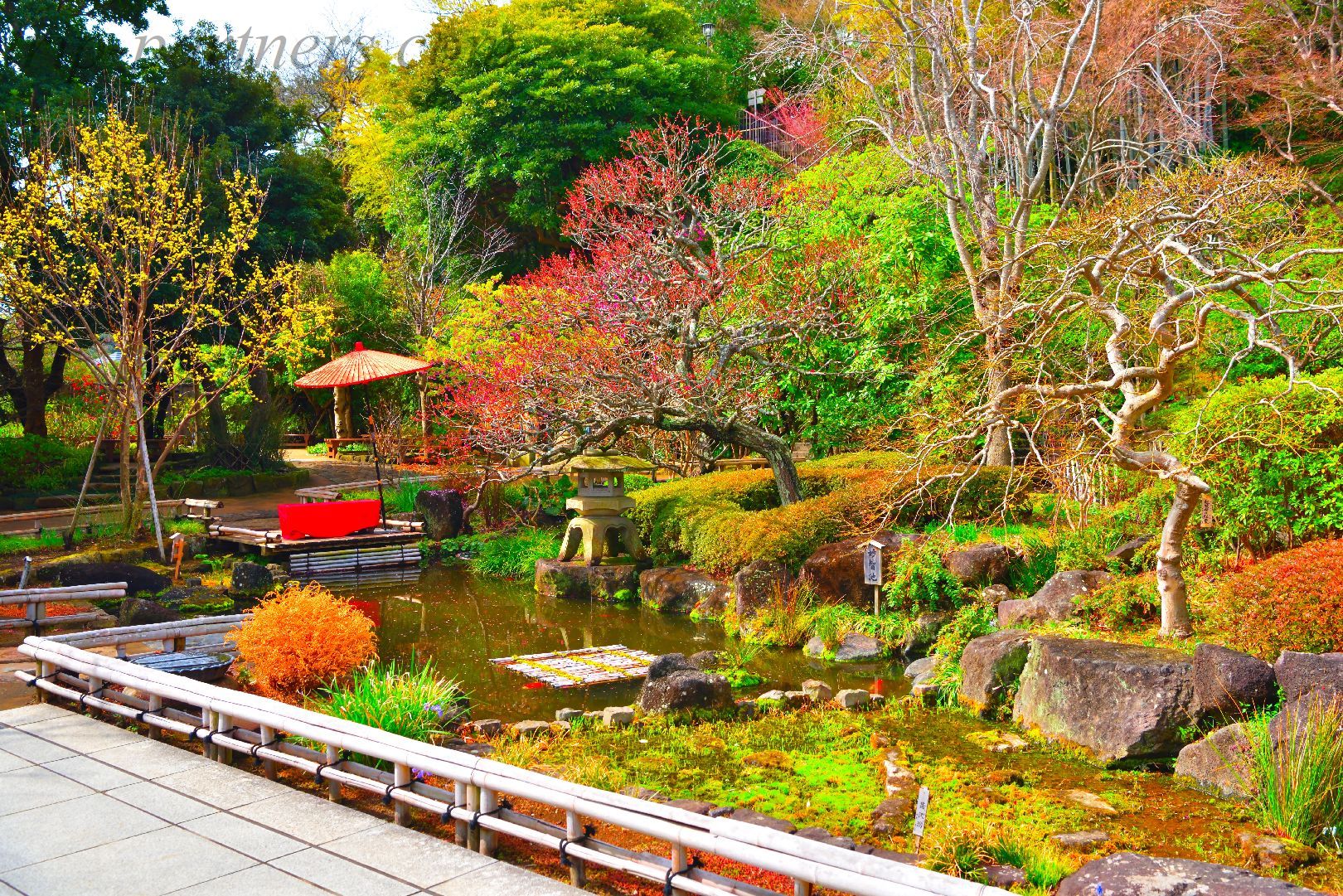 The pond spreads out when you exit the entrance。Will it be dyed bright red at the time of autumn leaves?。A carp is swimming in the pond、It seems that you can get it if you buy the bait sold in the precincts。
I see this system quite a bit、I think the mechanism that makes tourists pay for the food they should bear is excellent.。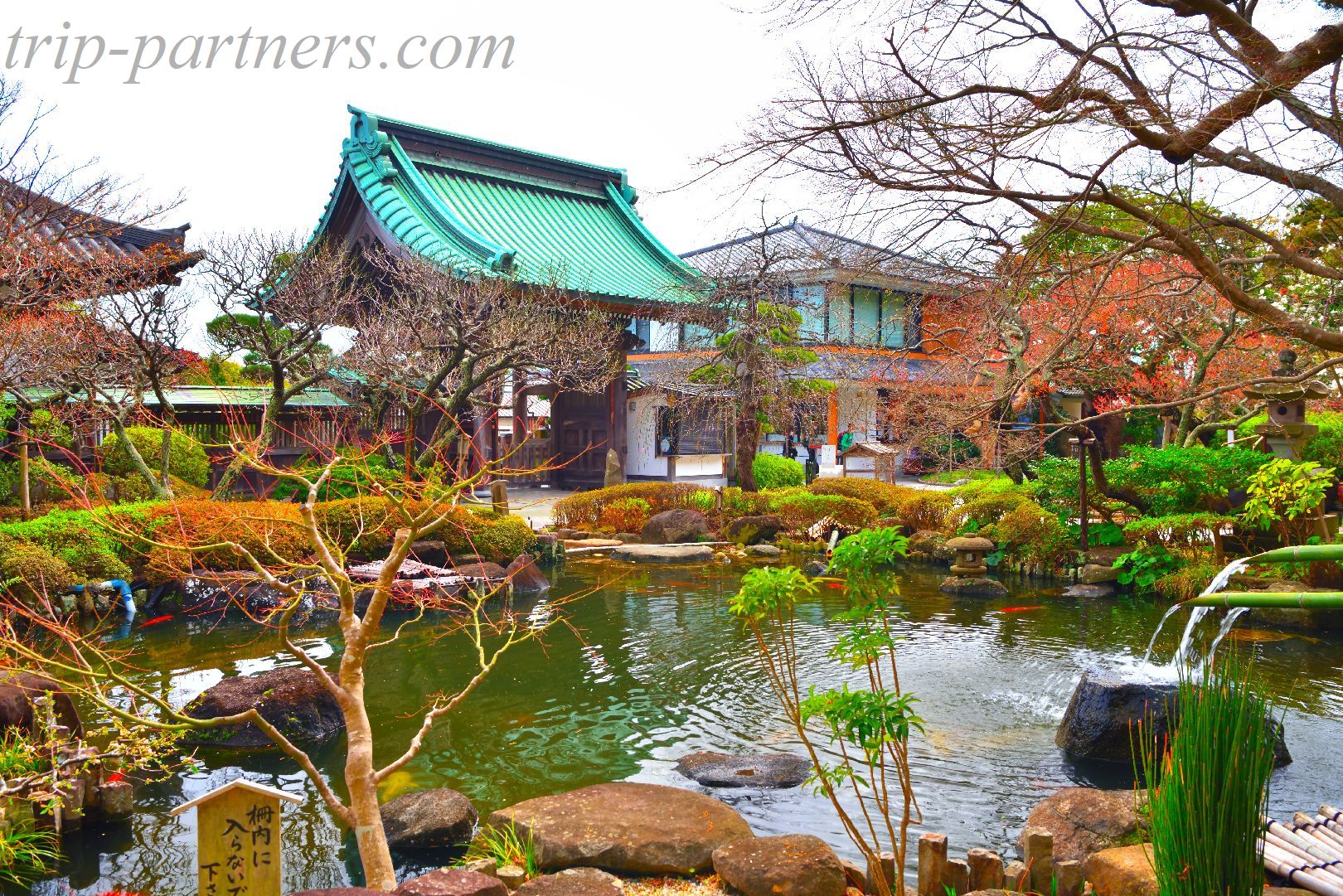 Landscape photography with few people, probably only on weekday mornings。I was afraid, but I couldn't use a tripod, so I gave up on slow shutter shooting.。
Ah ~、Please be careful if you visit Kamakura for shooting。Almost all temples in Kamakura are shooting aids such as tripods and monopods.、And since smartphone selfie sticks are prohibited。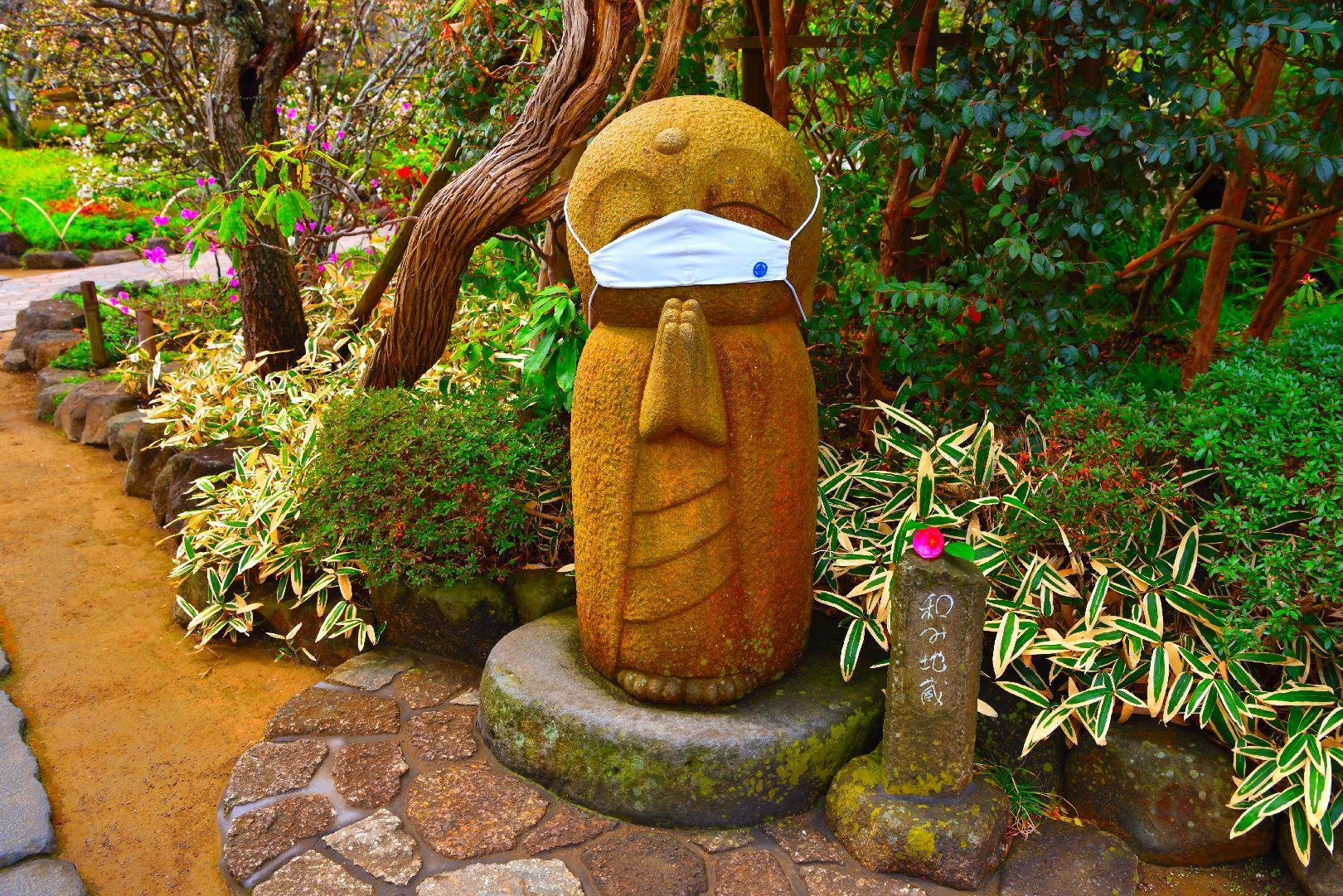 Nagomi Jizo。At Corona, you are praying with a proper mask on.。Just looking at it will calm you down。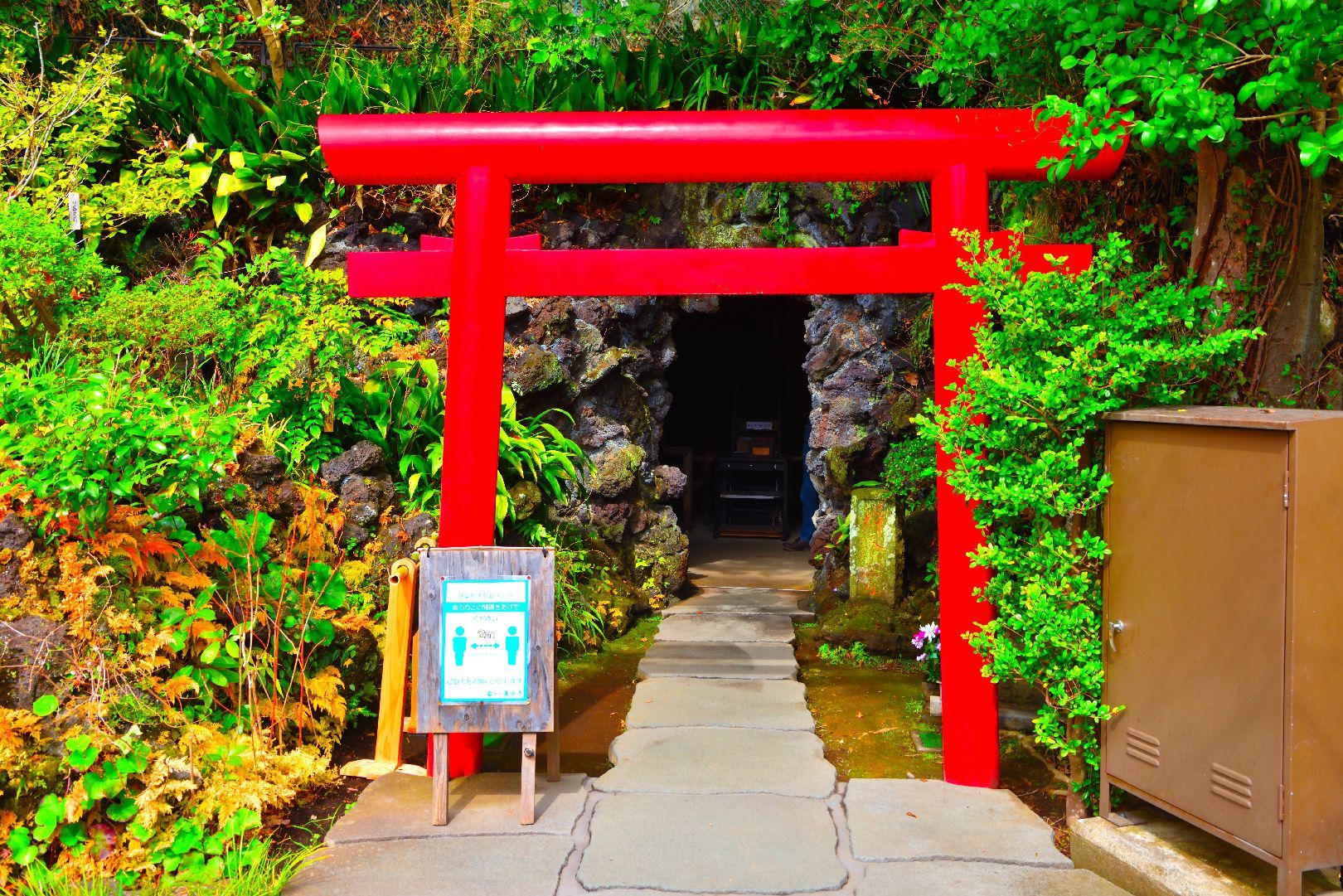 Beyond this is Benten Cave。There is little light inside the cave, so it is almost impossible to shoot without a tripod.。I gave up because of that。So、Please visit with your own feet。
"Jizo-do" at Hase-dera after going up the stairs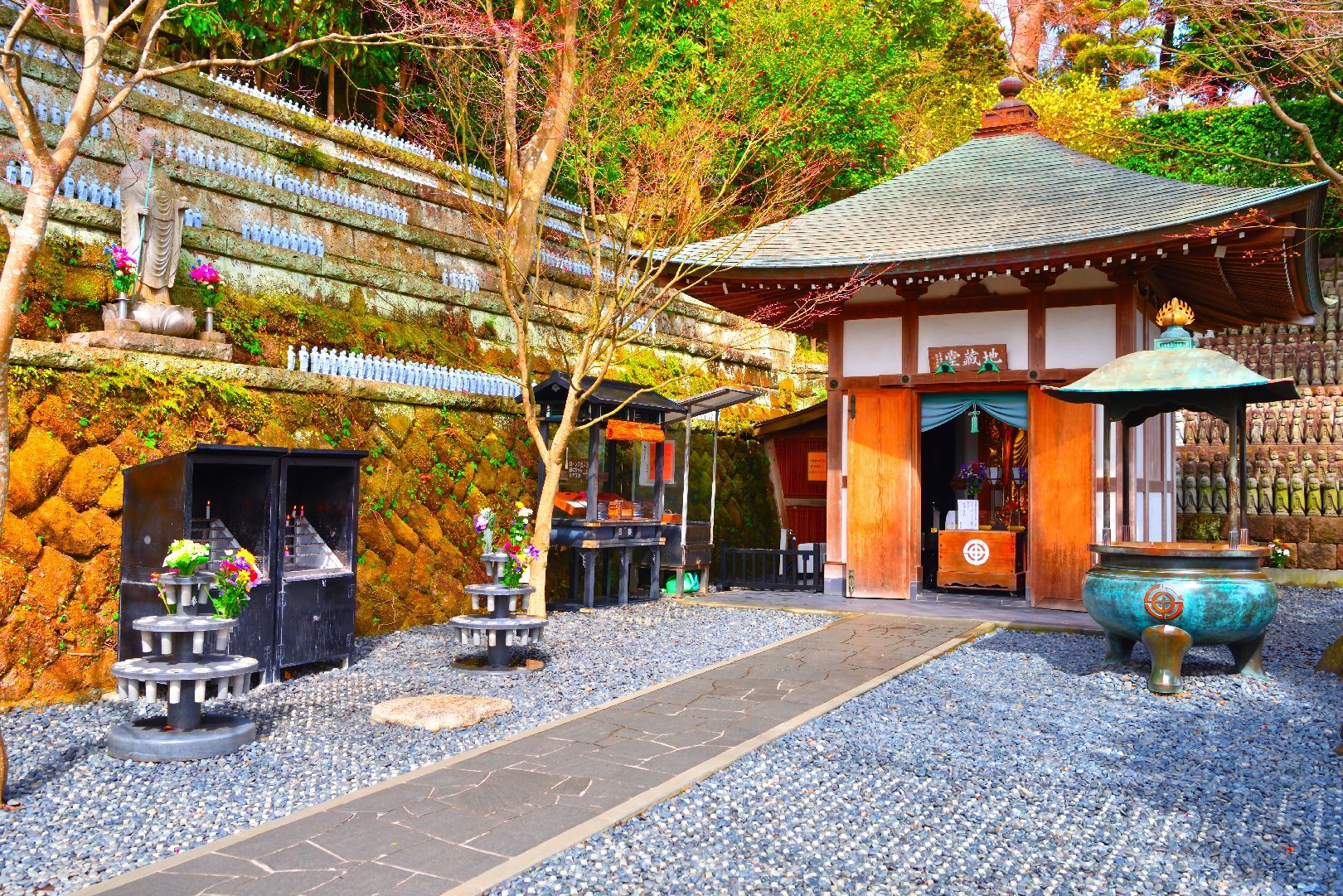 Jizo with the benefit of Koyasu's prosperity。This seems to have been reconstructed in 2003。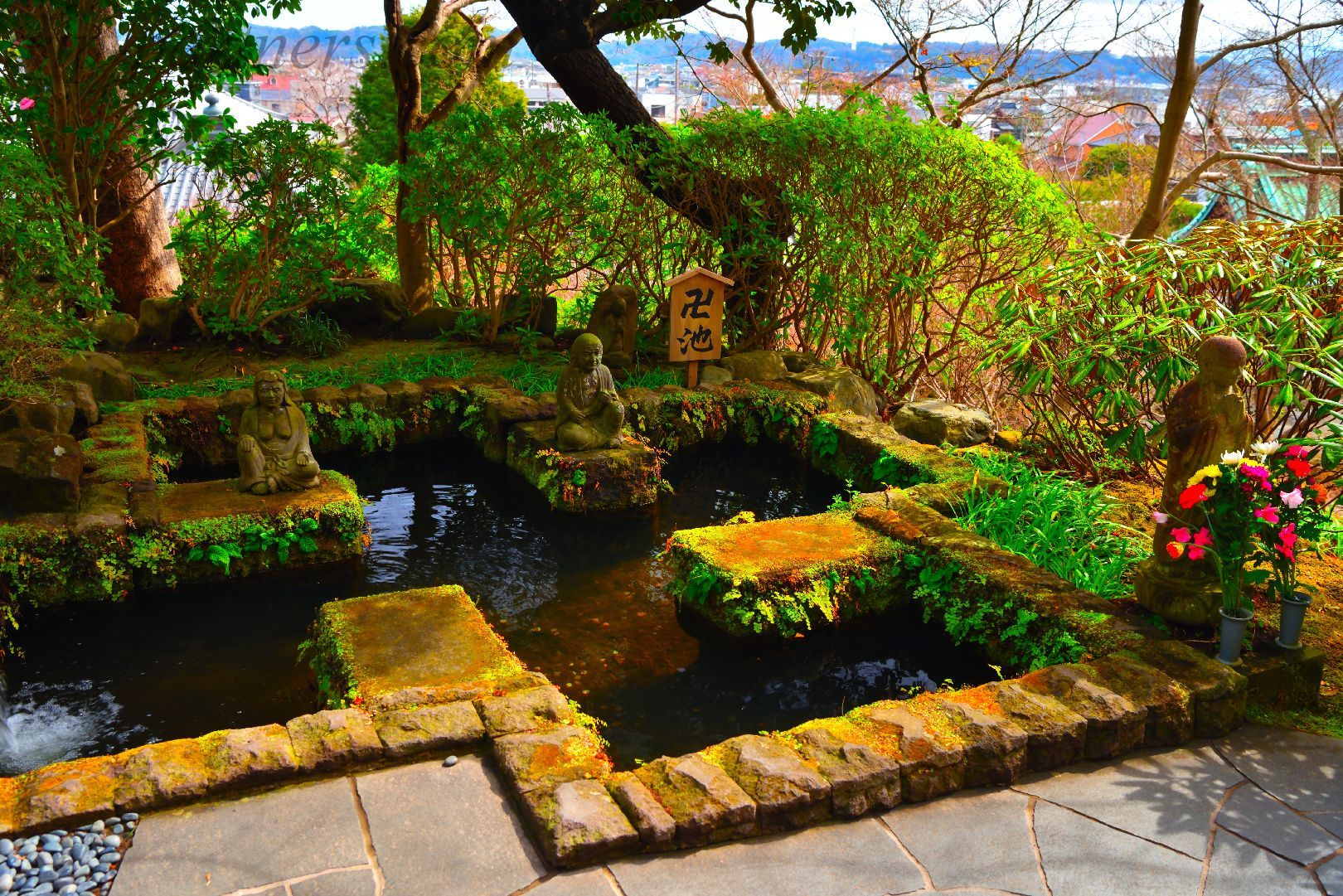 Manji Pond next to Jizo-do。The reason for this name is that the shape of the pond is like a swastika.。Next to this is Mizukake Jizo.、Somehow you can be happy if you sprinkle water on it。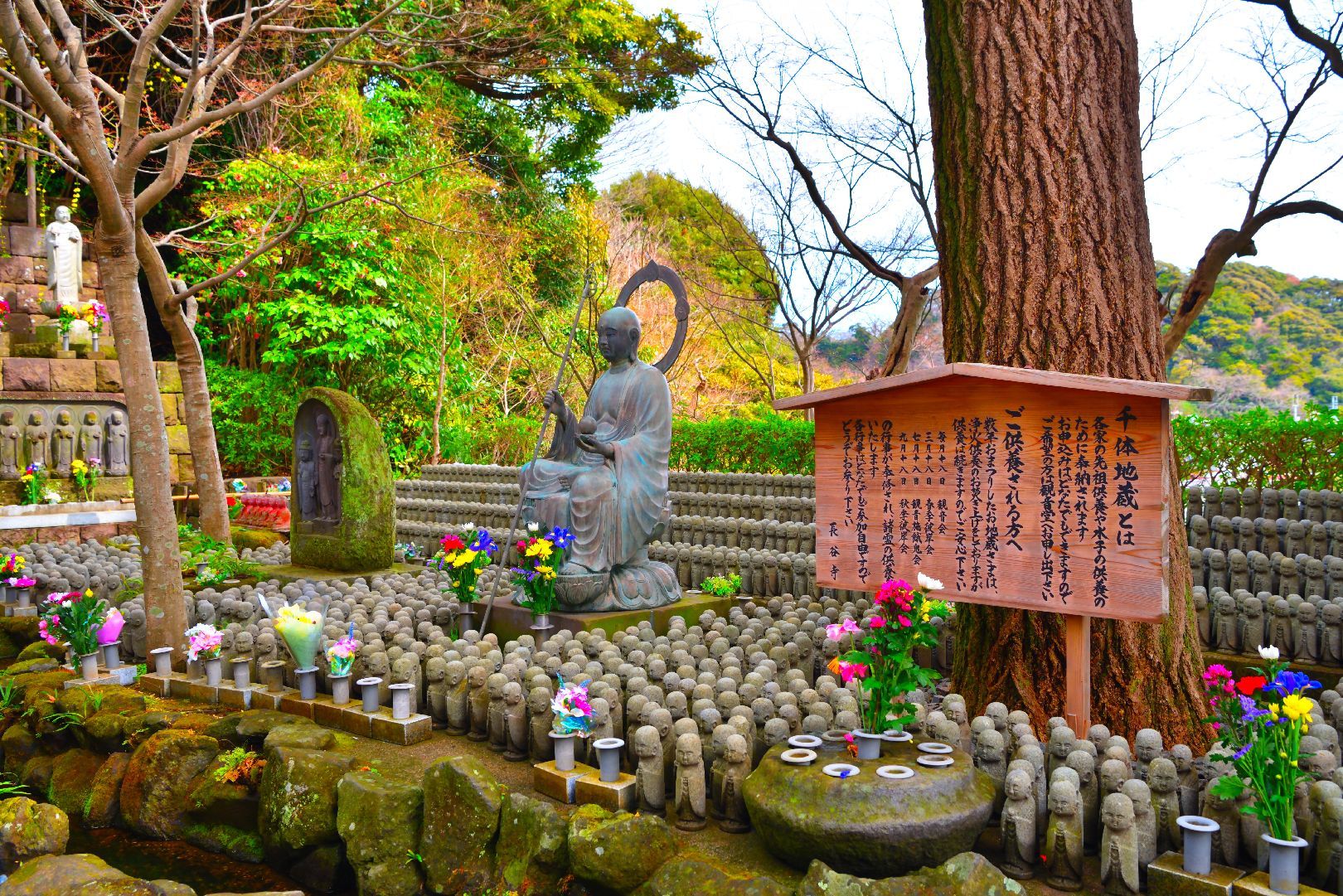 Sentai Jizo。It seems that anyone can make an additional dedication if they apply。So far, so many people have been dedicated.。
Kannon-do where the principal image "Hase Kannon" is enshrined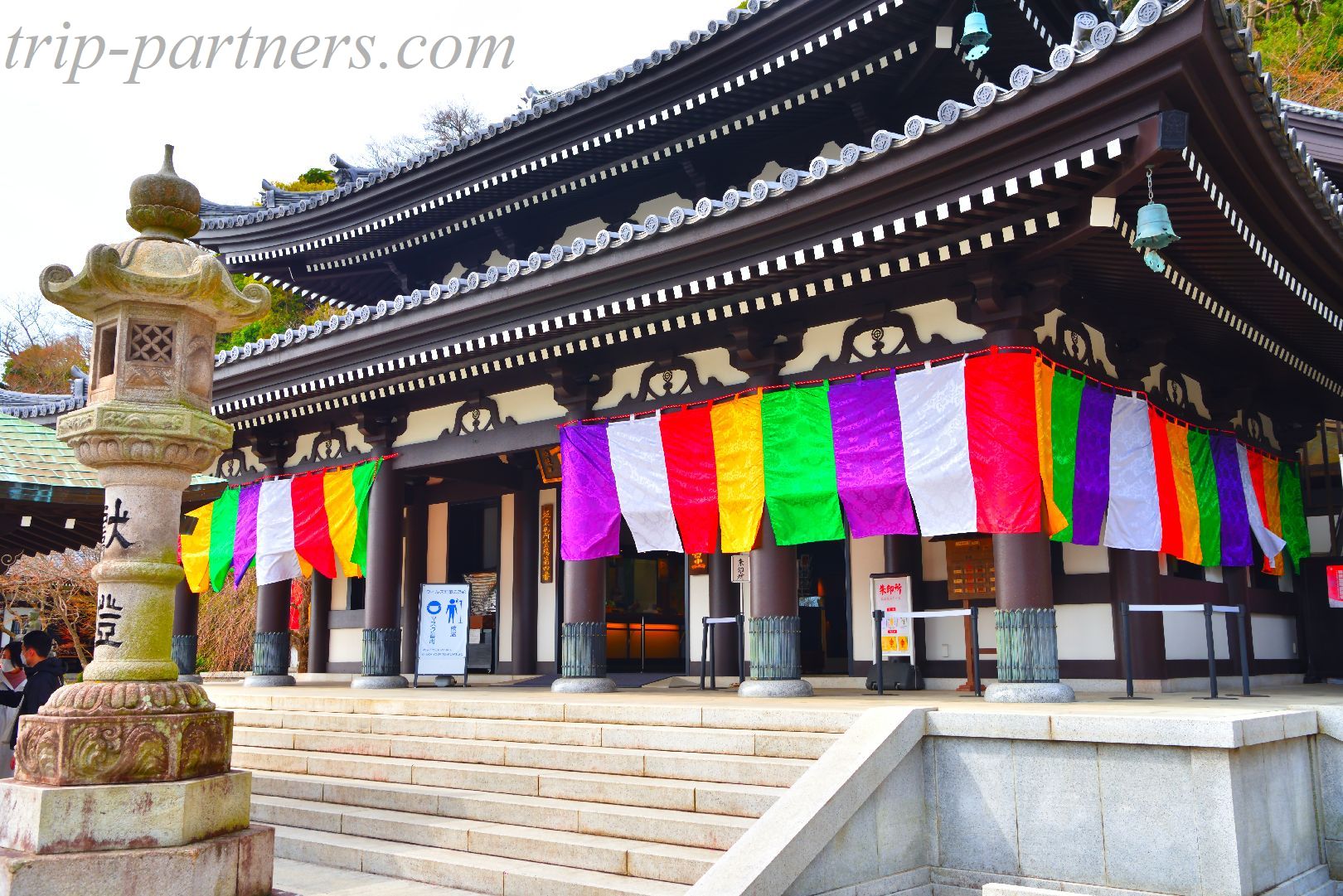 If you go up the stairs further, you will arrive at Kannon-do where you can worship Hase Kannon.。Click here for the reception of the red stamp。Despite the corona wreck, you wrote it directly on the red stamp book。grateful。
Hase Kannon is one of the largest wooden Kannon statues in Japan.。The height is 9.18m! Unfortunately, it is not possible to post the figure on this blog because Kannon is prohibited from shooting.。If you want to see it, please use your own feet (second time)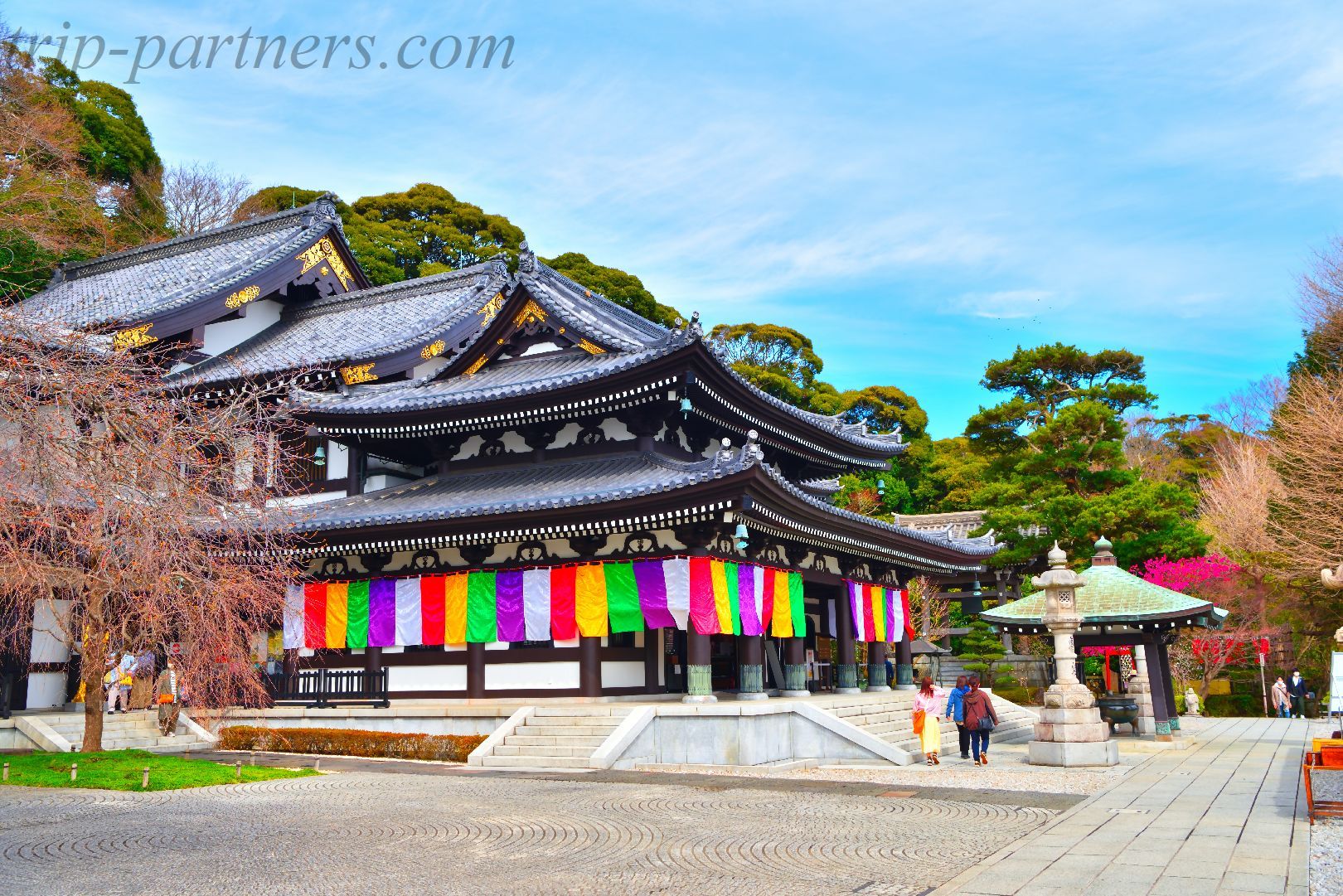 Kannon-do from another angle。The number of people has gradually increased。However, it is sparse because there are no group guests yet.。Let's hurry around before people come!
Hasedera's "Miharudai" overlooking Yuigahama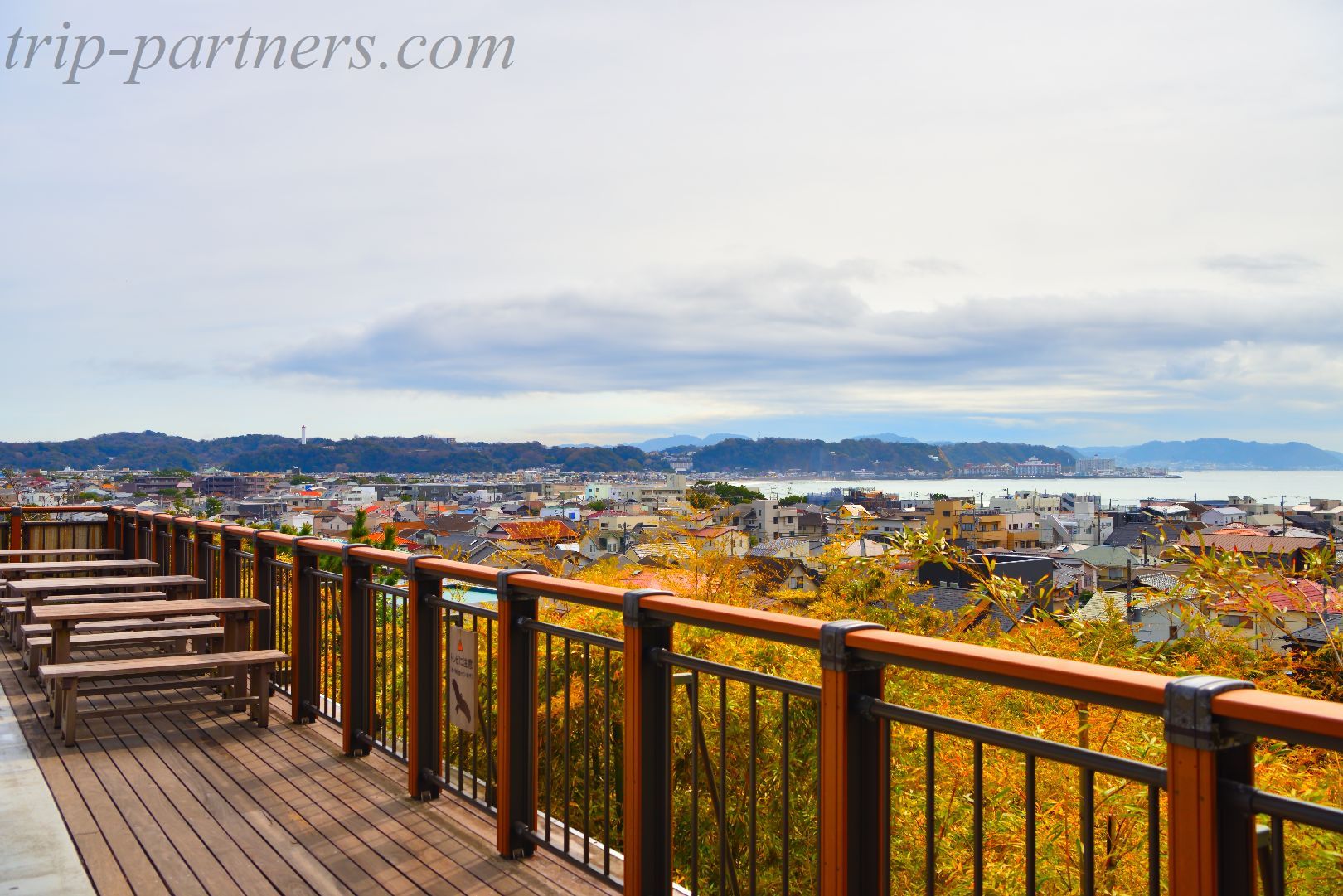 On the viewing platform with chairs and tables where you can take a break after passing Kannon-do。Hase-dera has a mountain behind it, so due to its location、You can't see Enoshima or Mt. Fuji, but you can see Yuigahama.。The street where you can see the house at the bottom、I've climbed the stairs this much。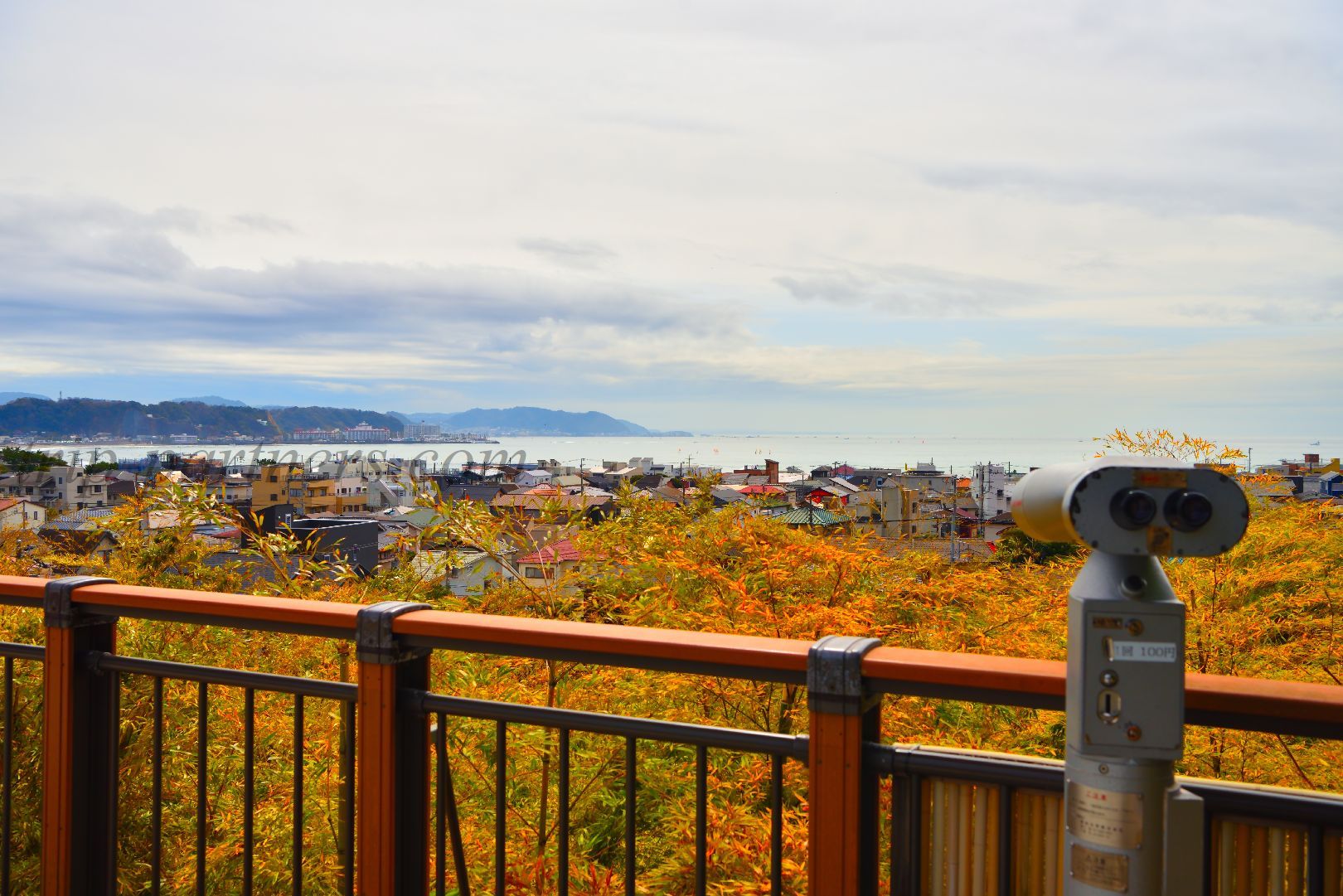 There is also a paid telescope that is often found on the observatory on this observatory.。By the way, in the morning the sky was completely covered with clouds、It looks like a little rift has come out。I wish I could keep it until the evening ...
Hasedera's "Keizo"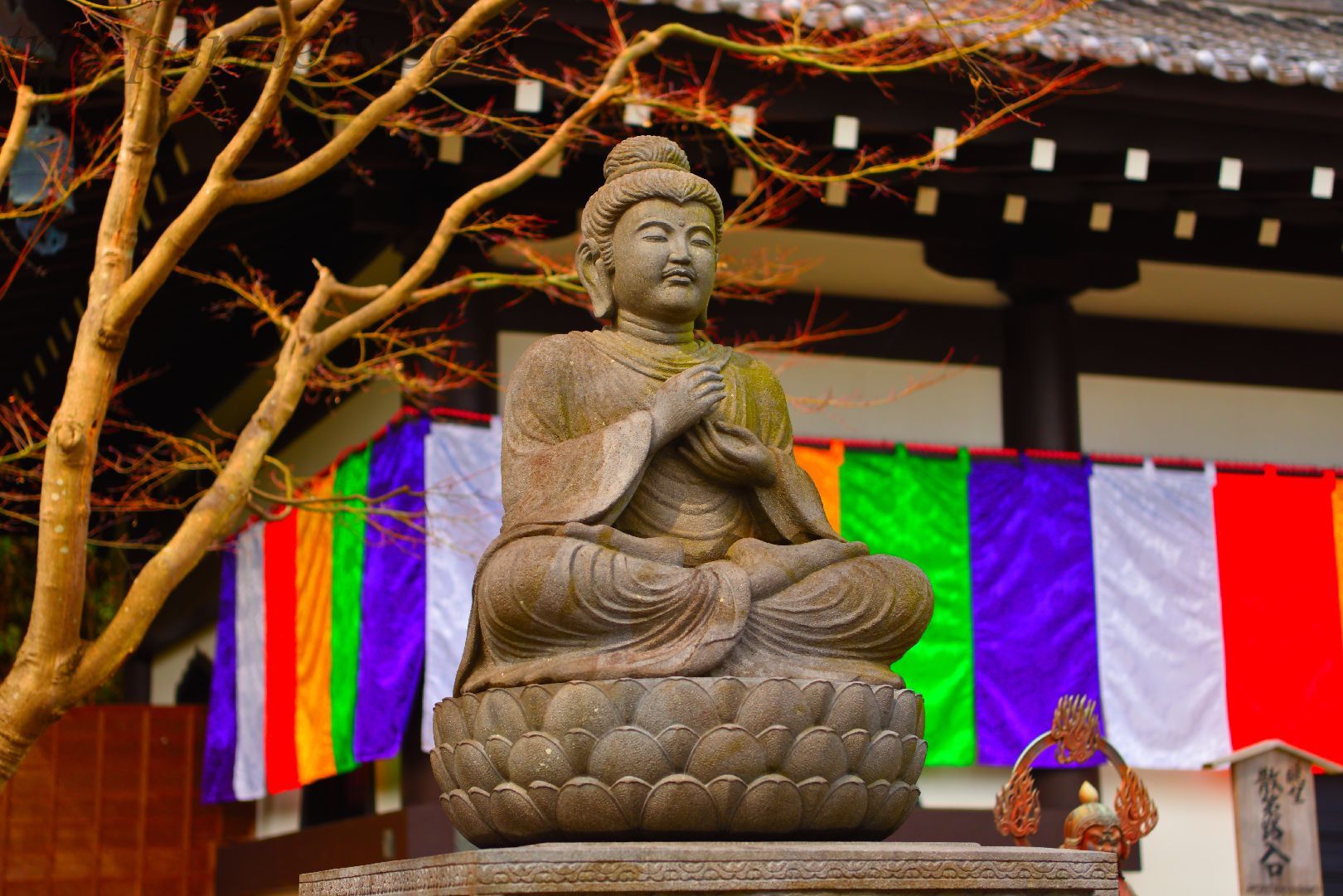 Keizo next to Kannon-do。I couldn't take a picture of Hase Kannon,、Since this statue is placed outside, it seemed like I could take a picture, so it's a shame。I didn't bring a telephoto lens, so this is the limit for blurring。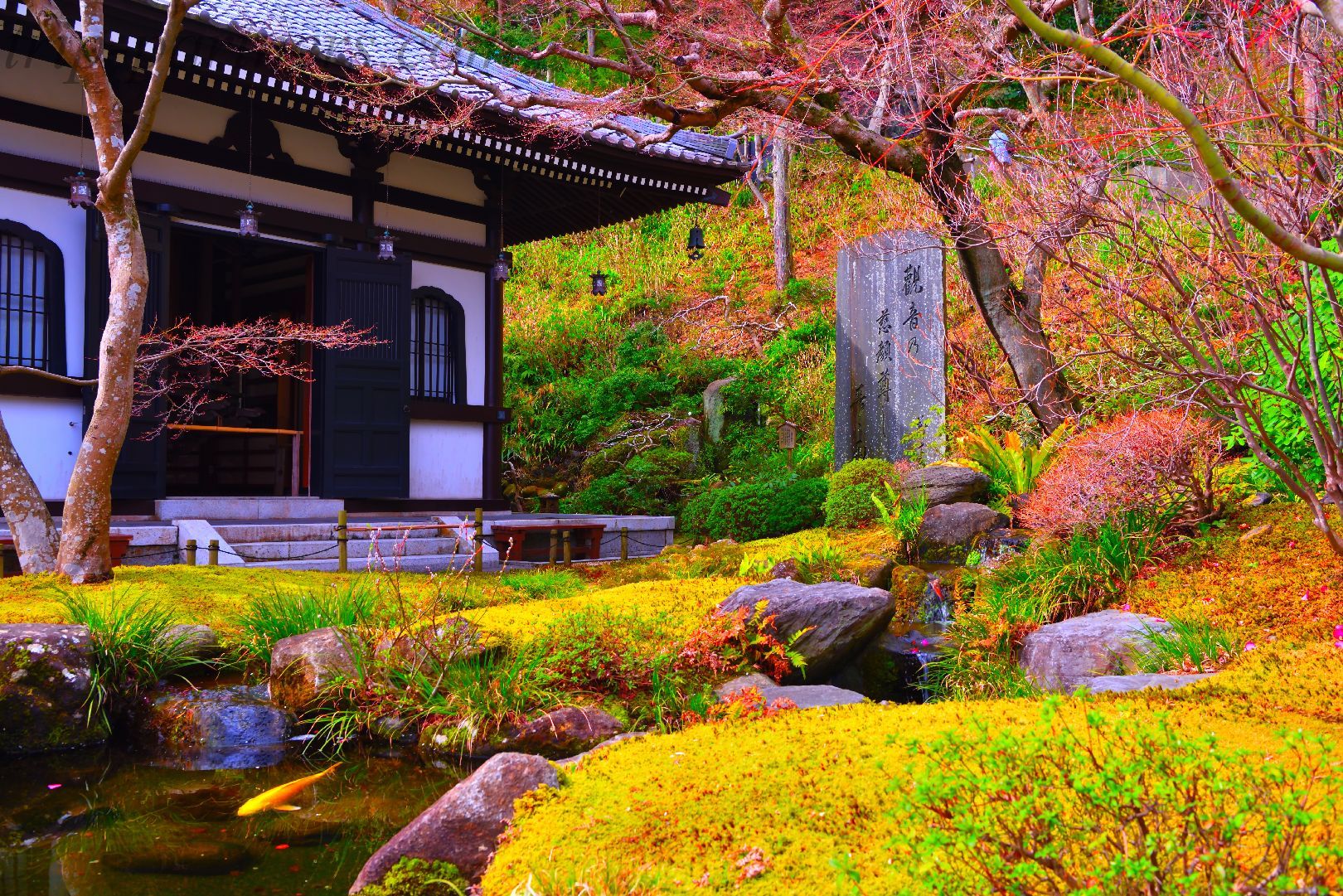 Keizo pond where carps swim。It will be beautifully colored here as well when the leaves are colored.。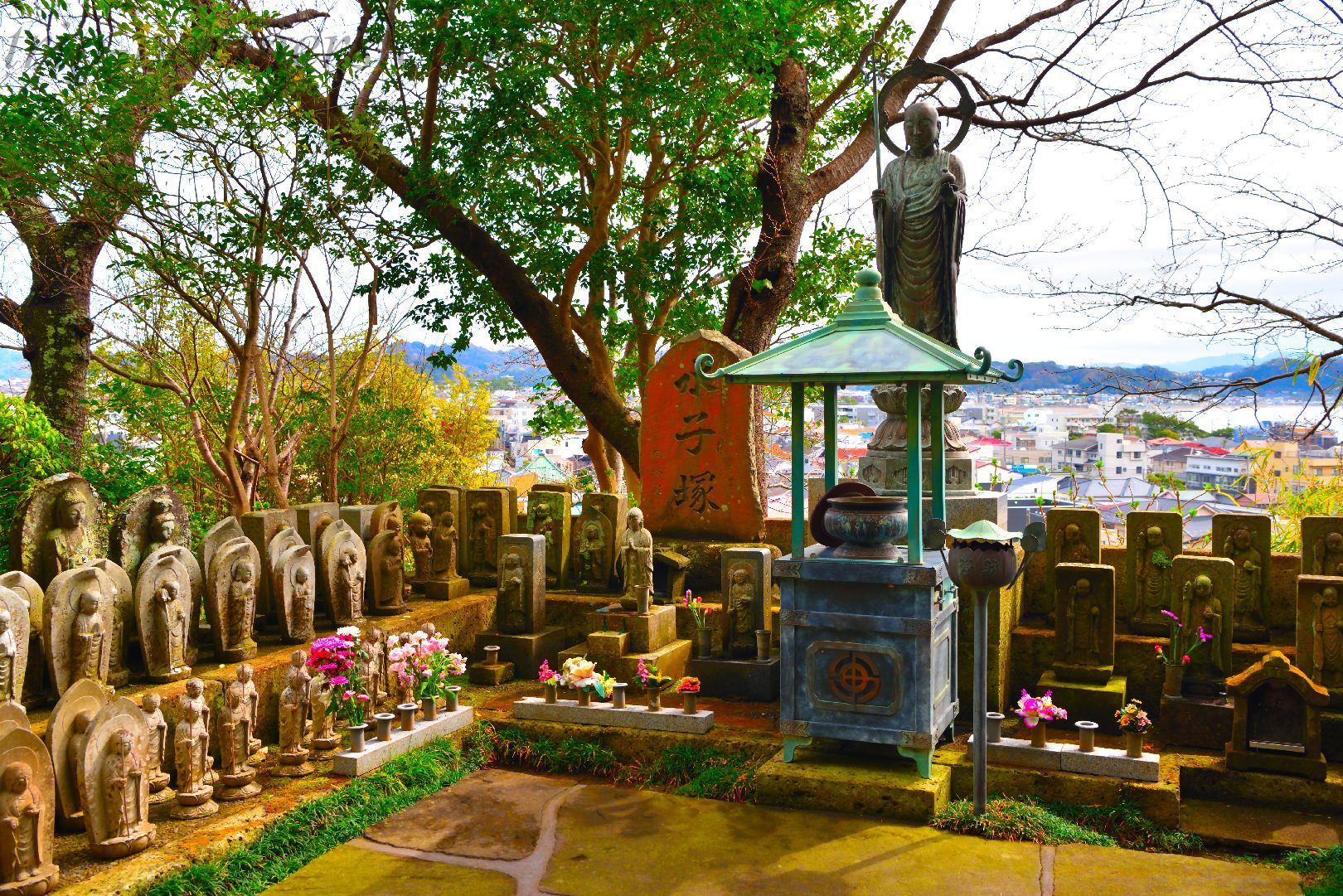 There was a Jizo statue near here as well.。Is this Mizukozuka?。Hase-dera is as you can see from Koyasu's prosperity、It seems that child-related benefits are the main focus.。
Now、Let's go up the stairs further to the walking path。
Go around the walking path at the back of Hase-dera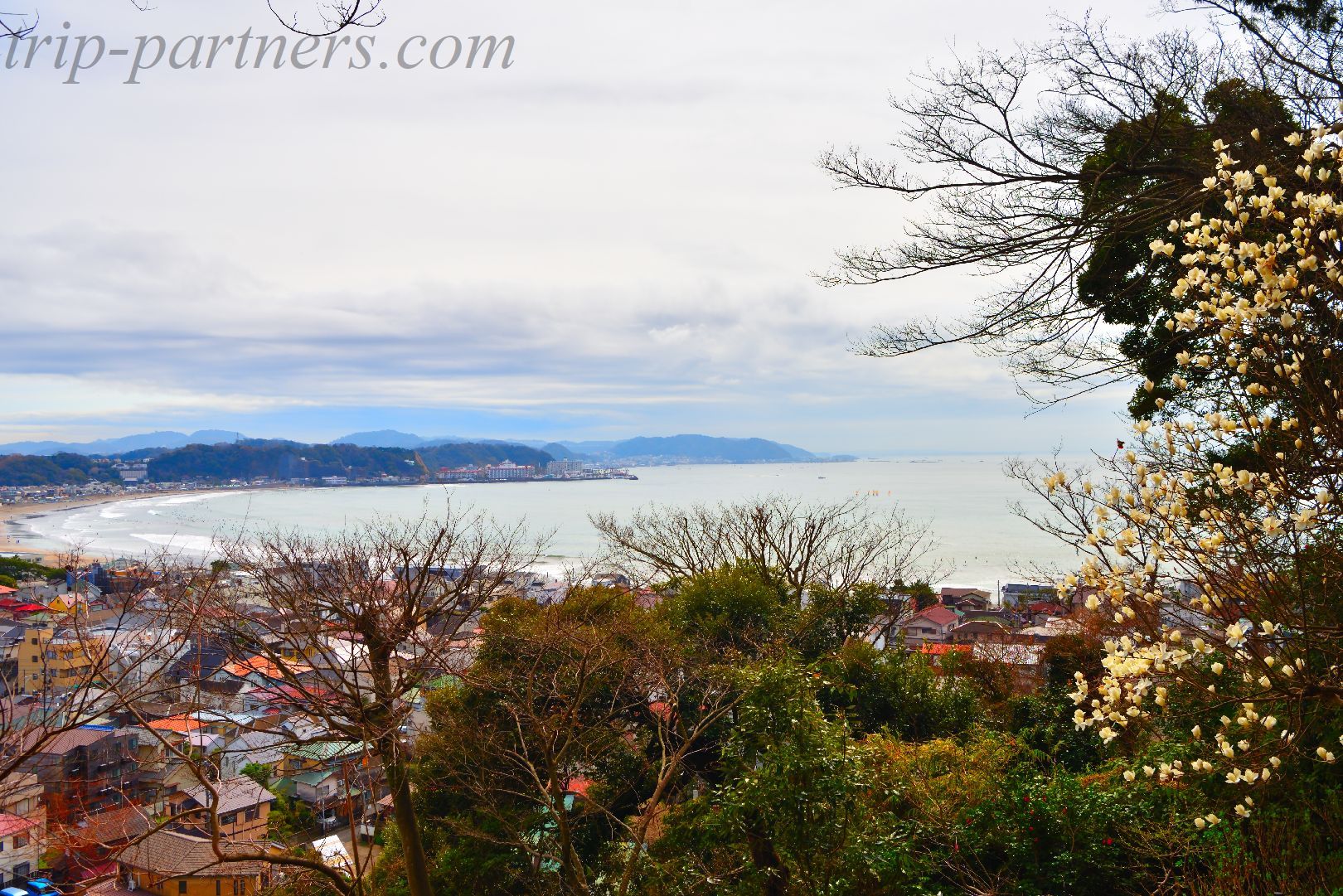 No way to climb the mountain further ... You can see that it has come to a much higher position than when viewed from the viewing platform earlier.。Visiting Hase-dera is like climbing a mountain like this.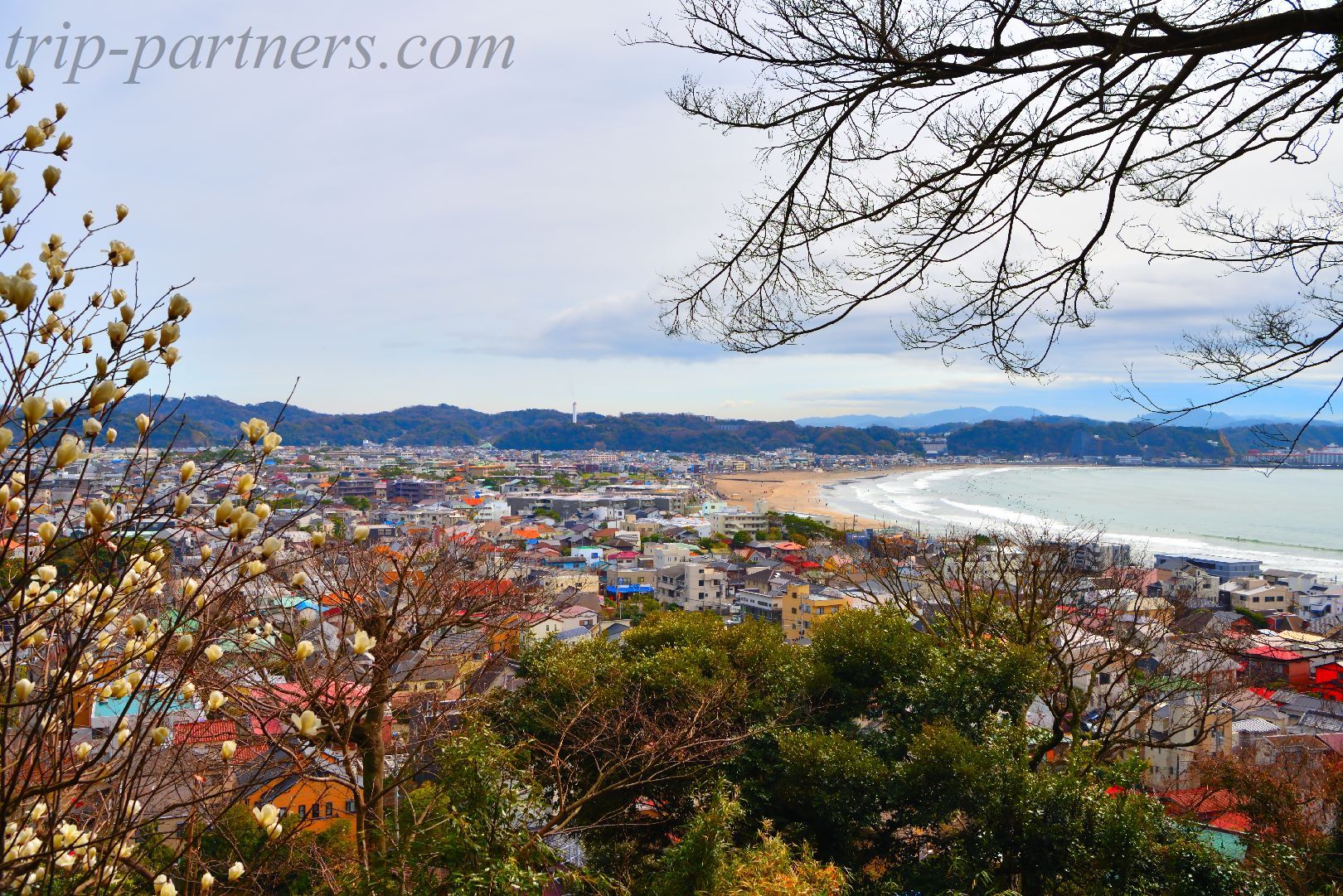 The walking path goes around along the road。It's great to be able to go one way so that people don't come and go on the way back and forth.。And the scenery is wonderful。
This completes the introduction of Hasedera。It seems that the flowers that are blooming change depending on the season, so you can enjoy it all year round.。Next time I want to visit when the leaves are colored。
Now、The next destination is Kotoku-in, where the Great Buddha of Kamakura is.。