After the world's most steep railway Scenic Railway、Scenic Walkway to walk round and round in the forest on their feet。Why do not you think well I did not walk to the decent from was riding all the time vehicle from Sydney's Central Station today。In Well In Chaimashou enjoy while walking a World Natural Heritage Site!
Map of Scenic Walkway (Scenic Walkway)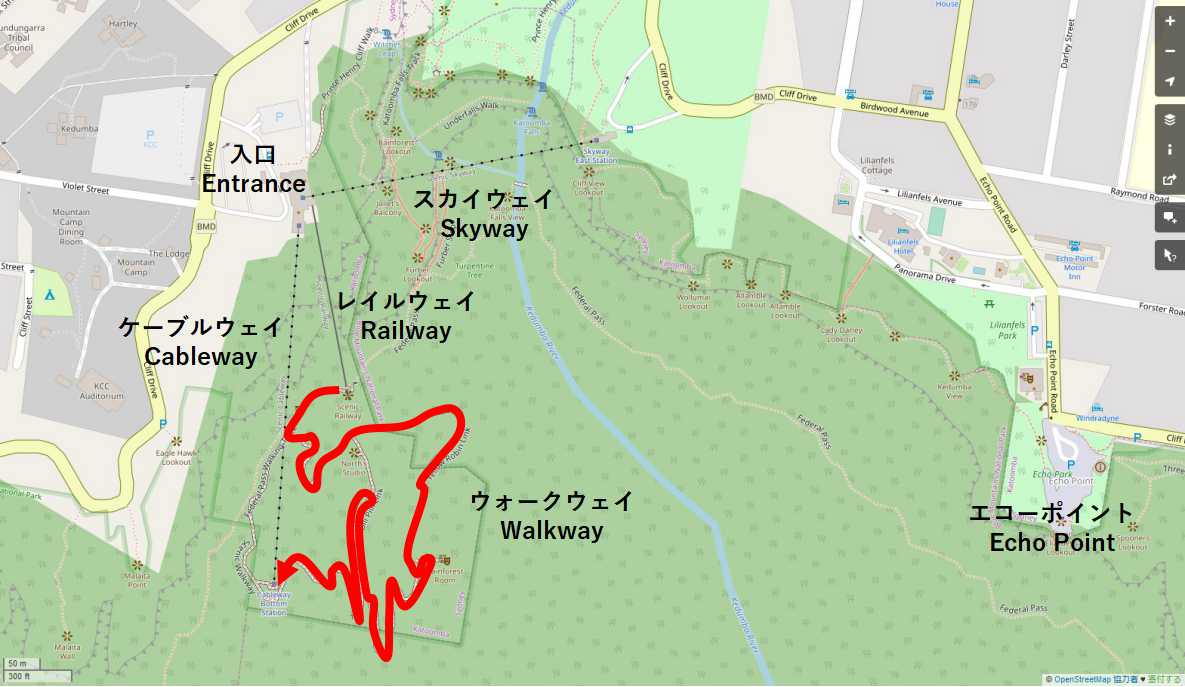 Contact、Pretty walking and。May not walk so much in fact we have that is magnified considerably scale Although the。Around Innovation once guru in like this is to turn all、It turned back on the way、It would then may go to the Cableway。It was insects worry about I walk in the forest was peaceful enough, but it is not particularly noticeable in early summer。It does not become the solar radiation is also so much care because basically walk the shade、Kana was just right for walking。
Walkway walk start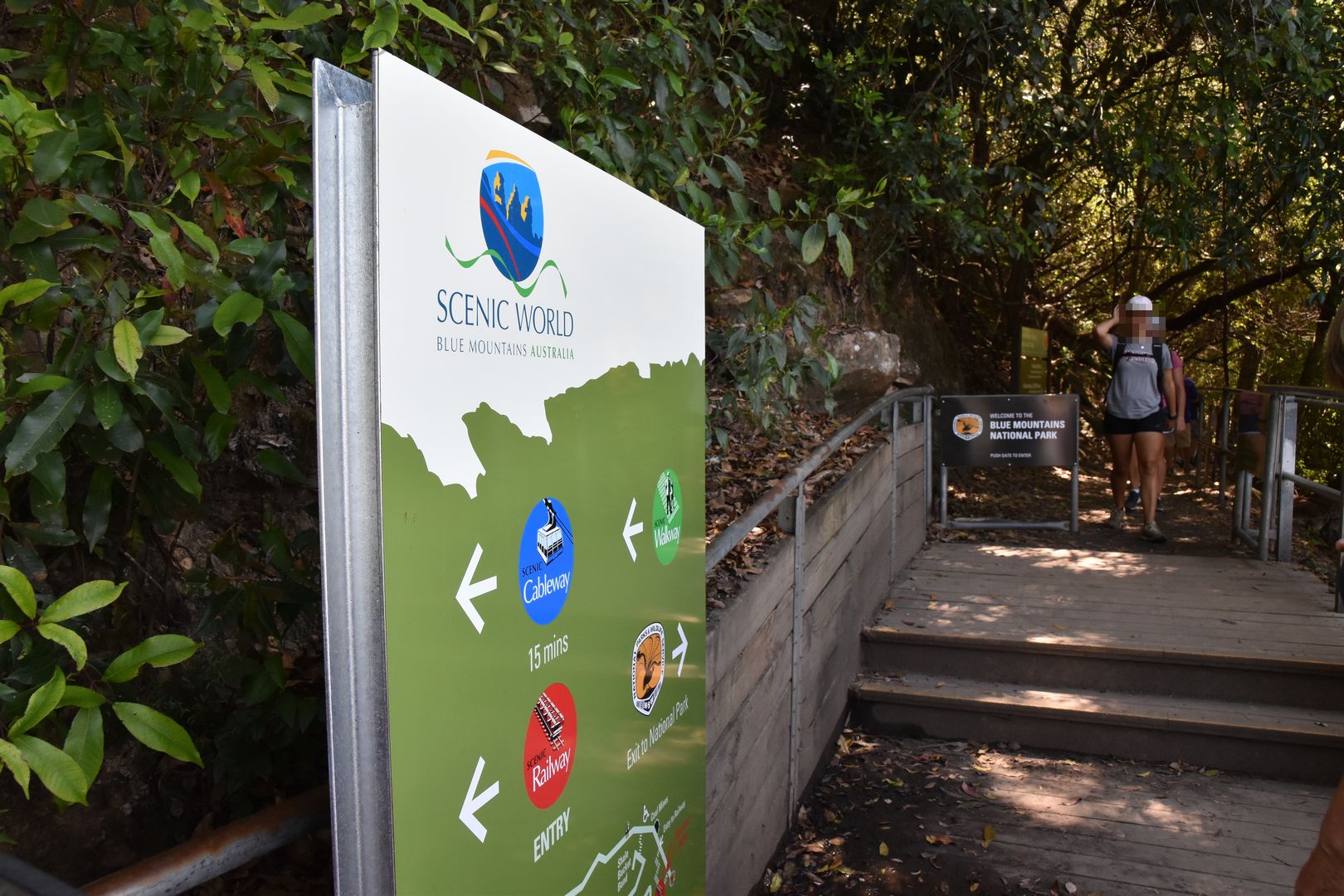 Most nothing able to get lost since the walk-way is such a sign has been sprinkled everywhere! But it seems to 15 minutes in the shortest possible from here to the cable-way、Because the long-awaited Let Chimai enjoy the walk way to detour! First, in the direction of the green walk-way arrow。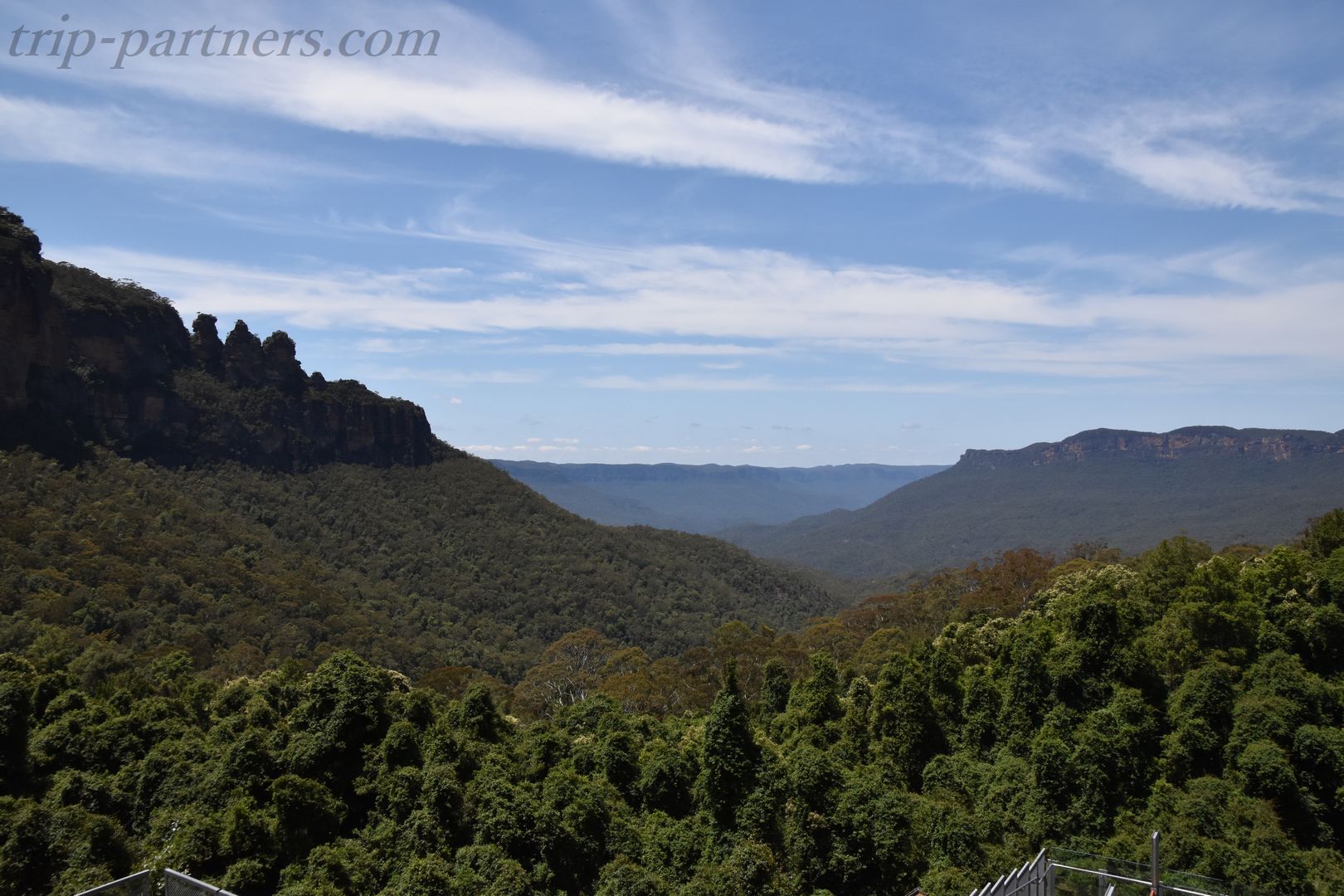 ...... and before that。Landscape of the Blue Mountains National Park, this is seen from here。I had already Miaki?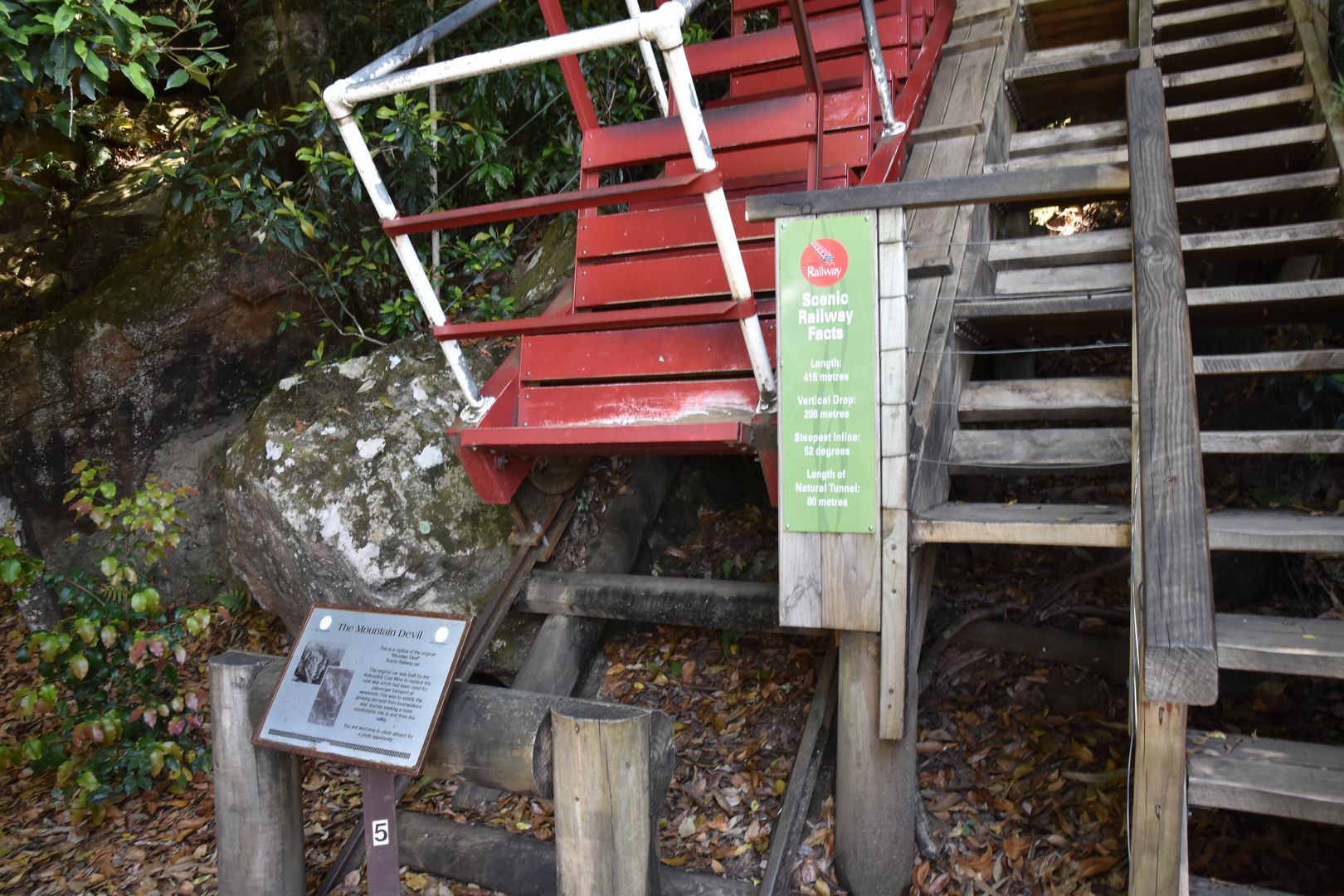 Detailed information of the Scenic Railway。Length 415m、Drop 206m、The maximum tilt of 52 degrees、It the length 80m natural tunnel。Hmm? Please tell me I will ...... someone What is natural tunnel> <
This side is the toe side entrance of the Railway。You are free Truly! Truly expensive and w By the way, would Tsu ride only Railway。Since about half of the set ticket ridden all attractions、Let's anyway if set tickets。Heck、Here wonder people you are coming by what route I ride only Railway? ? Toka down the cliff walk、Toka or walked from the direction of Echo Point、Wonder? ?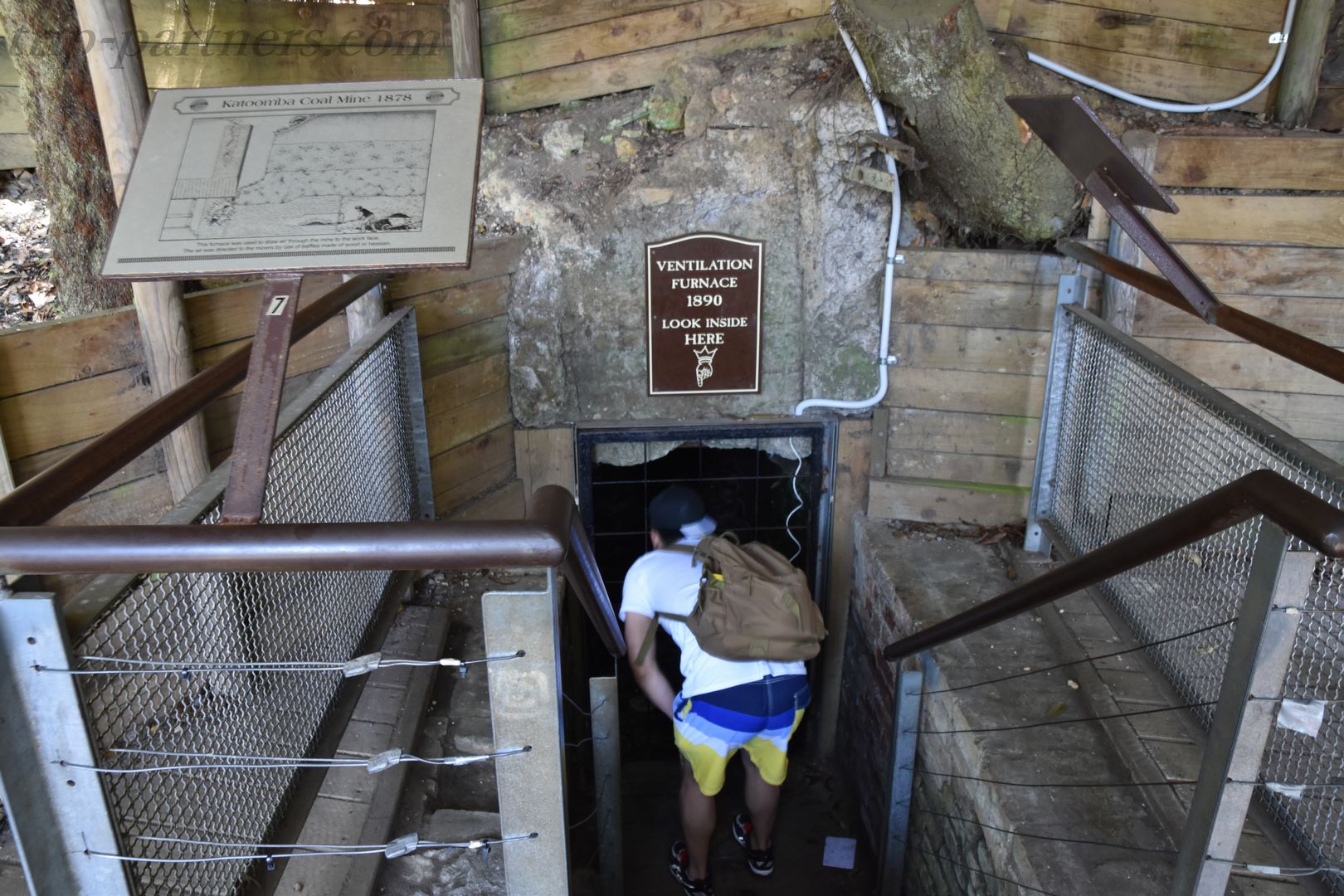 ventilation furnace。That is, ventilation furnace。wait a minute、What I wonder if I ventilation furnace? ? I can see is the me something for ventilating but ...... By the way, even a peek inside this did not look almost completely dark 😥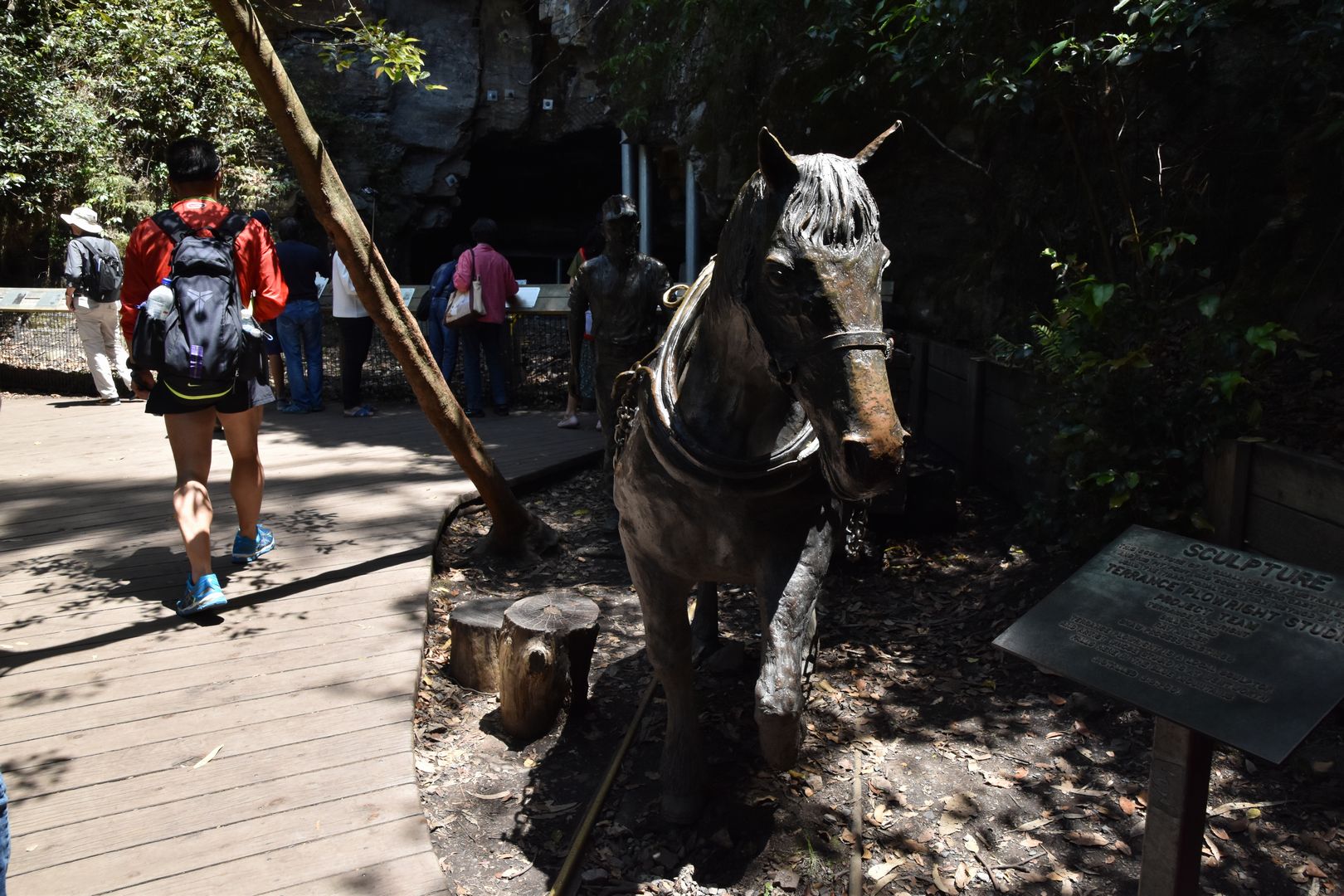 Statues of horses。I guess that it is the horse that was long ago worked in this mine。It Anyway are made well statue。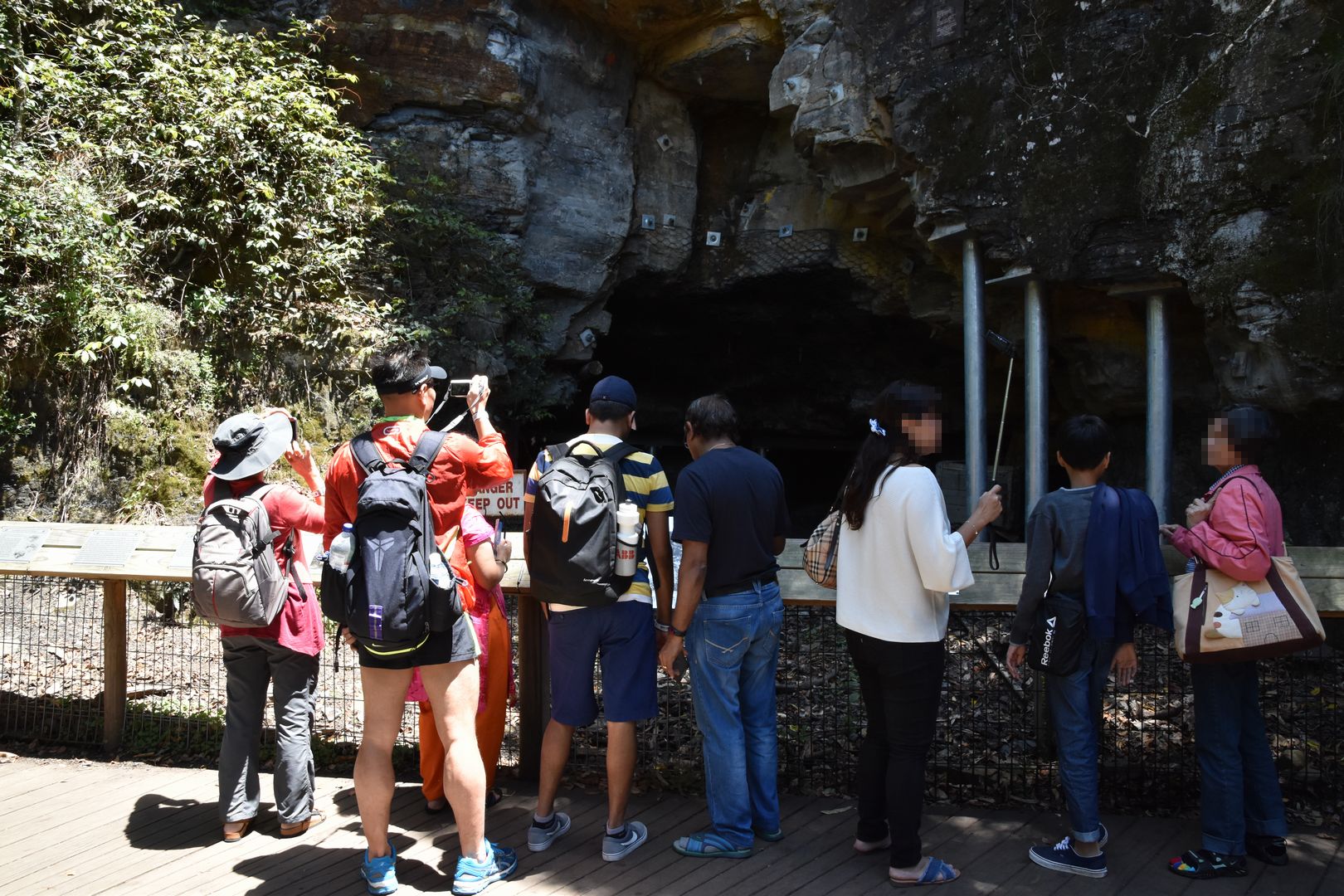 Something was just open space I had everyone photography。Yo is that you are thinking of everyone Wakaran。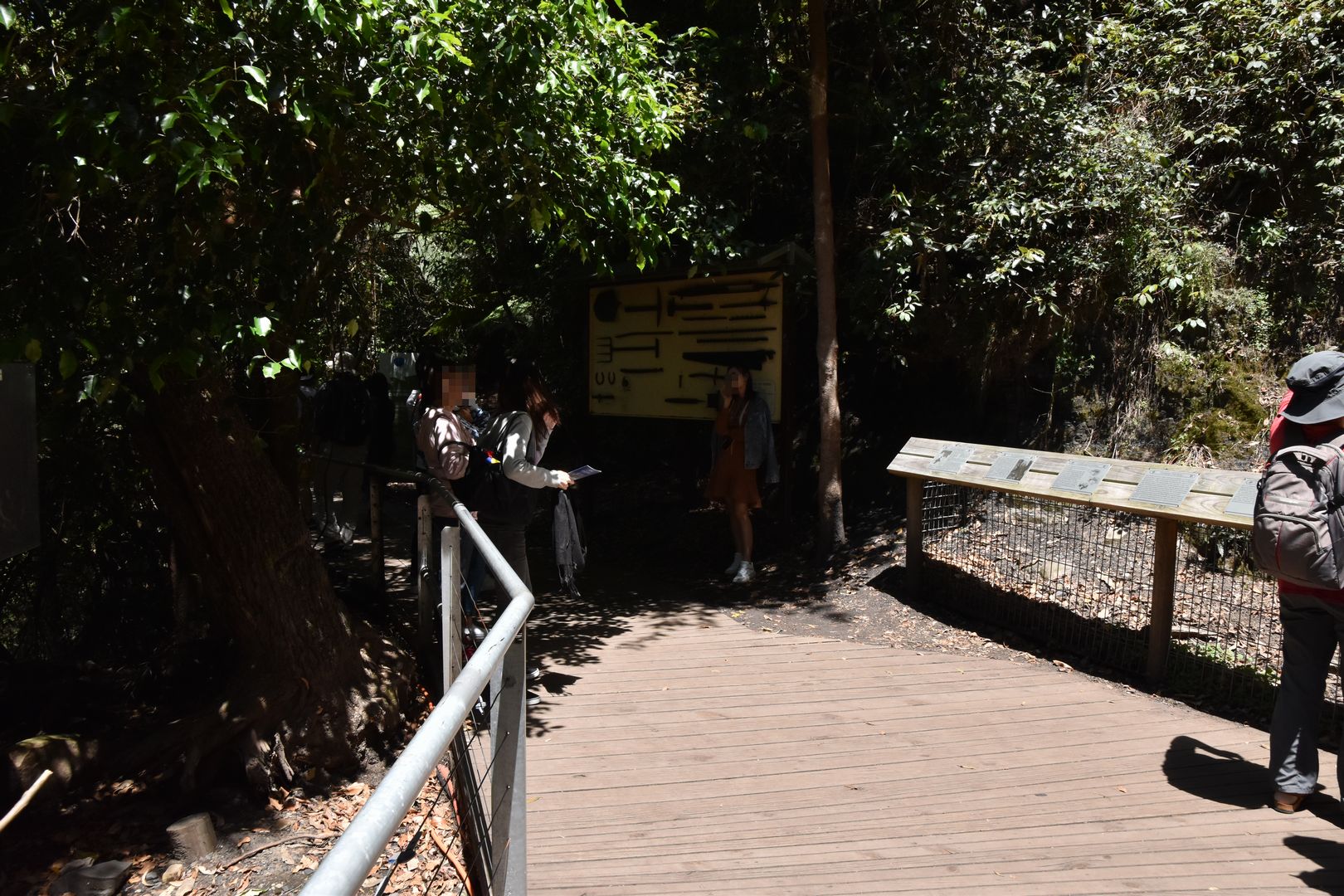 Around here is narrowing crowded because there are corps that came down in together Railway。Rush gently destination so as not to interfere with everyone of photo。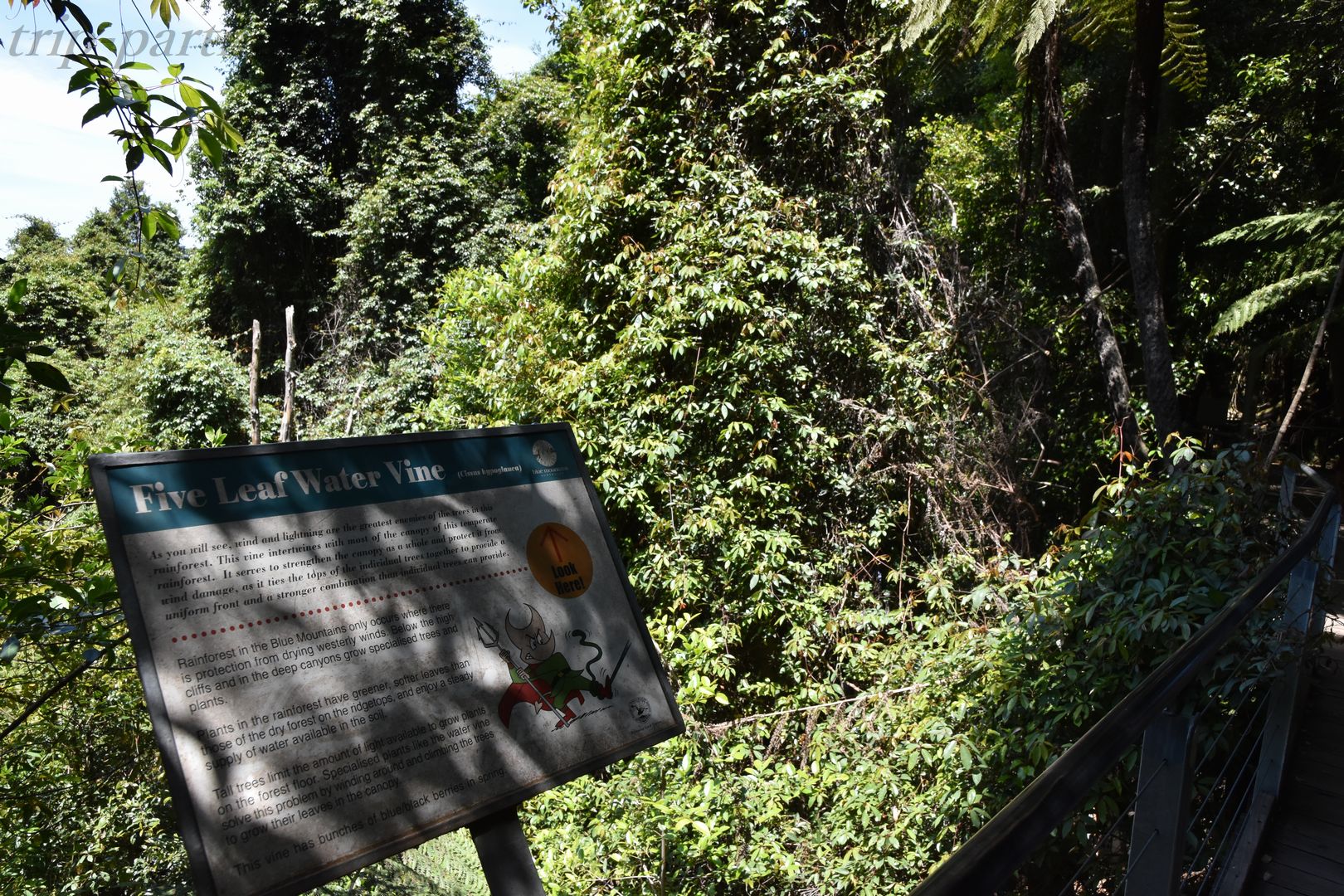 Five Leaf Water Vine。Five leaf water ivy? ? It seems possible to the place of the drinking water contains a lot of moisture me something this ivy。I like this plant would'm moistening the Blue Mountains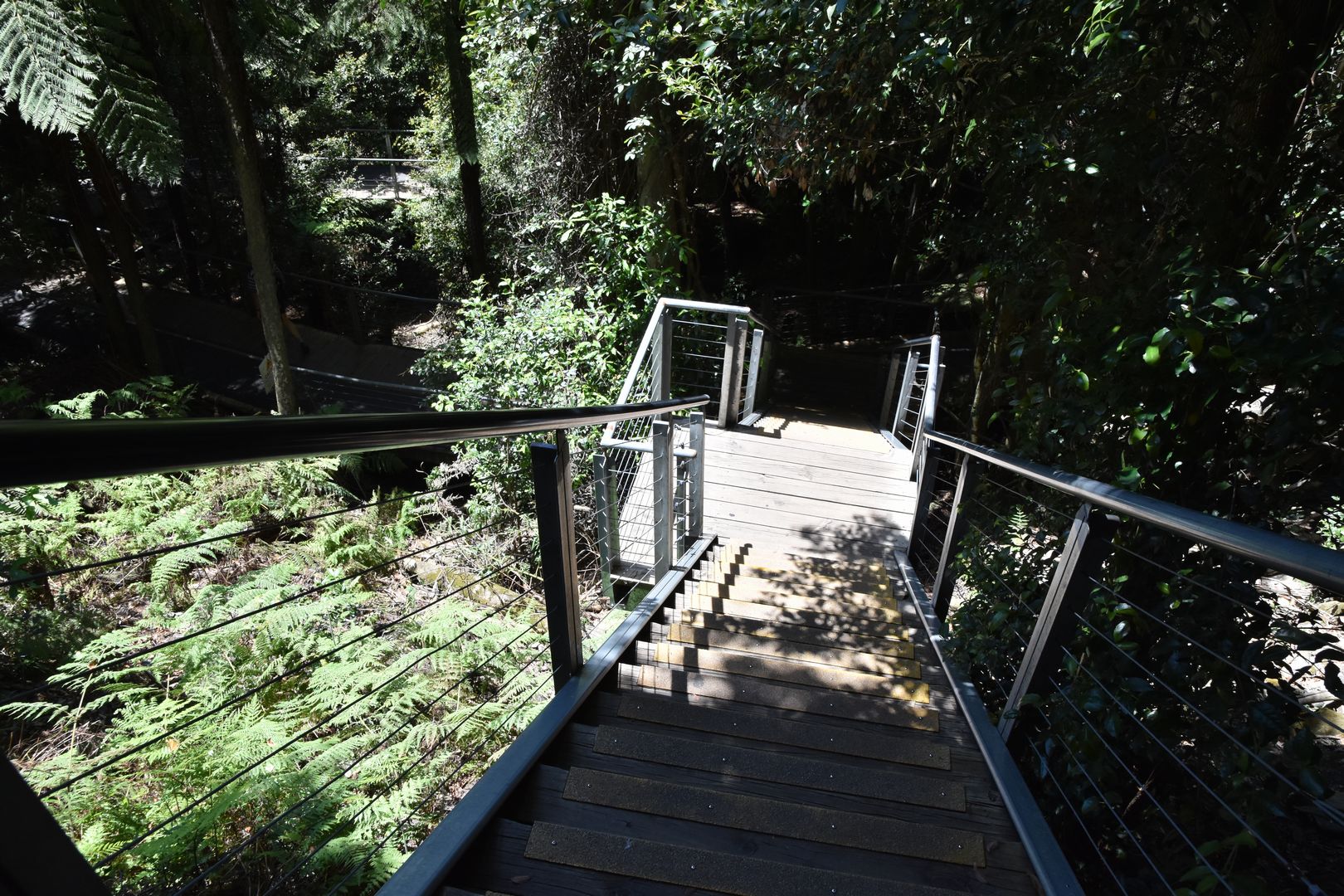 So I guess you toward the Honjin of the walk way down here。
Round and round on the boardwalk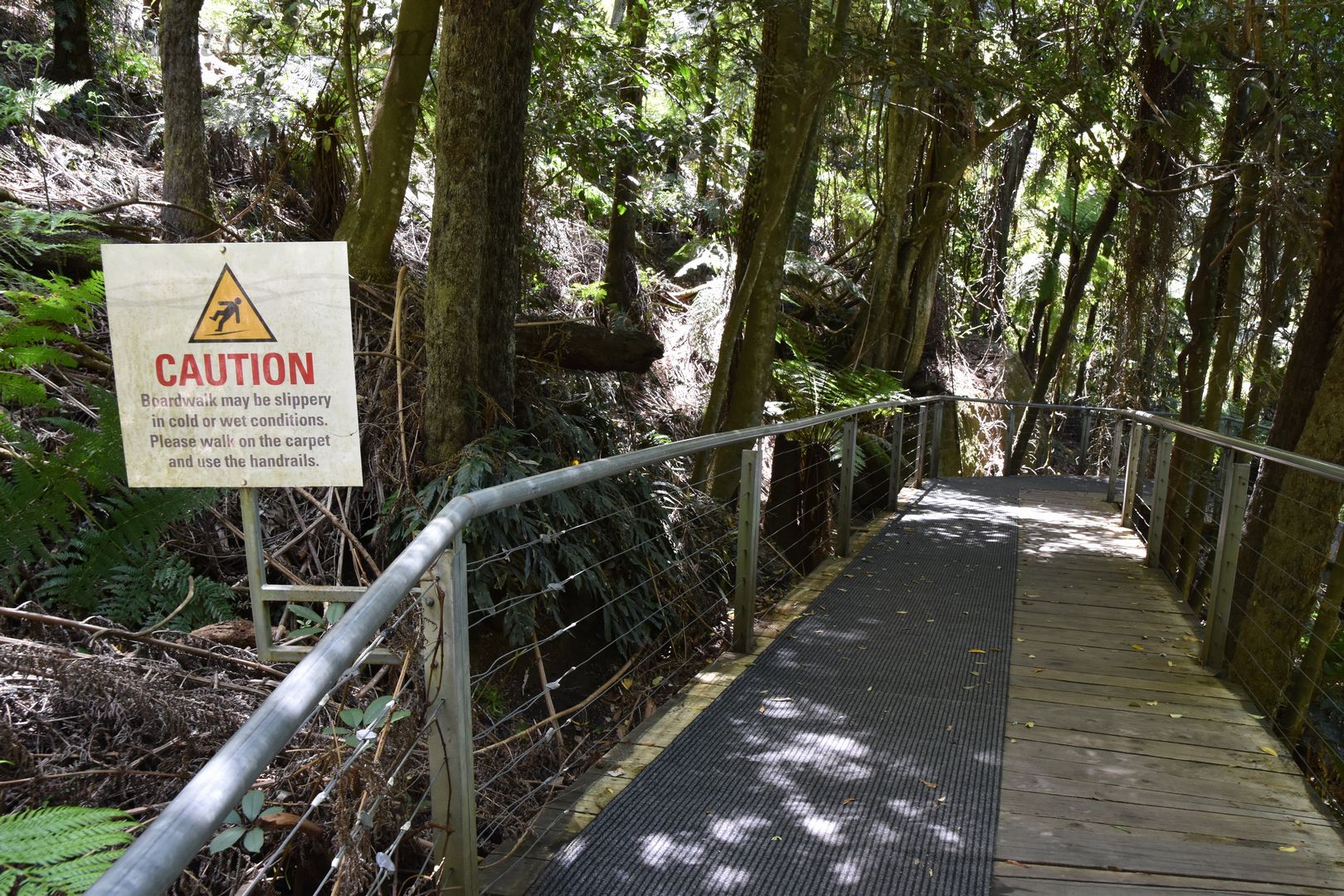 Now、Yacht came to the valley bottom。"It is slippery when it rains、Note of and to walk the carpet, "while grasping the handrail。Ignore ignored because sunny 🐞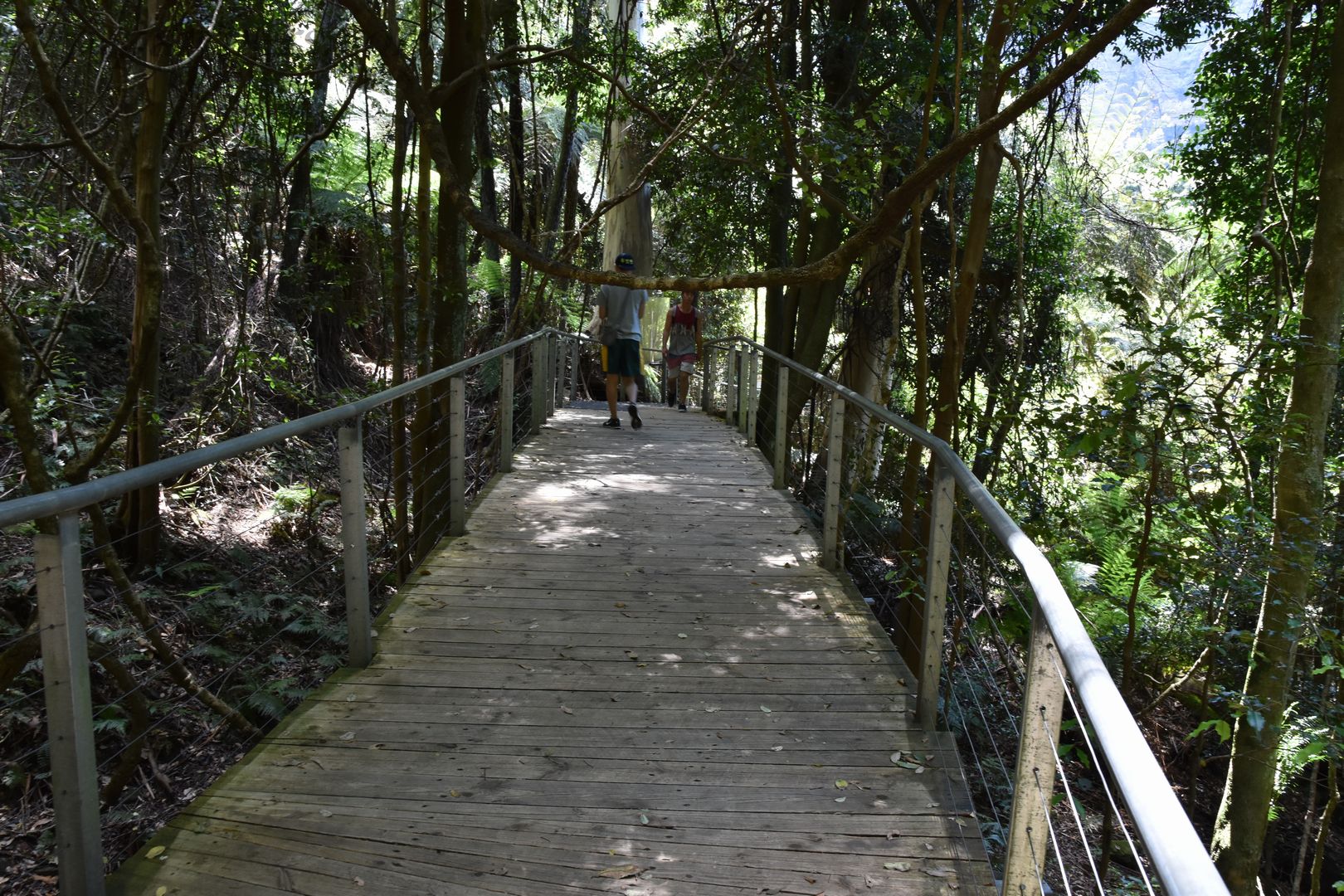 Suddenly a branch to interfere with the passage! ?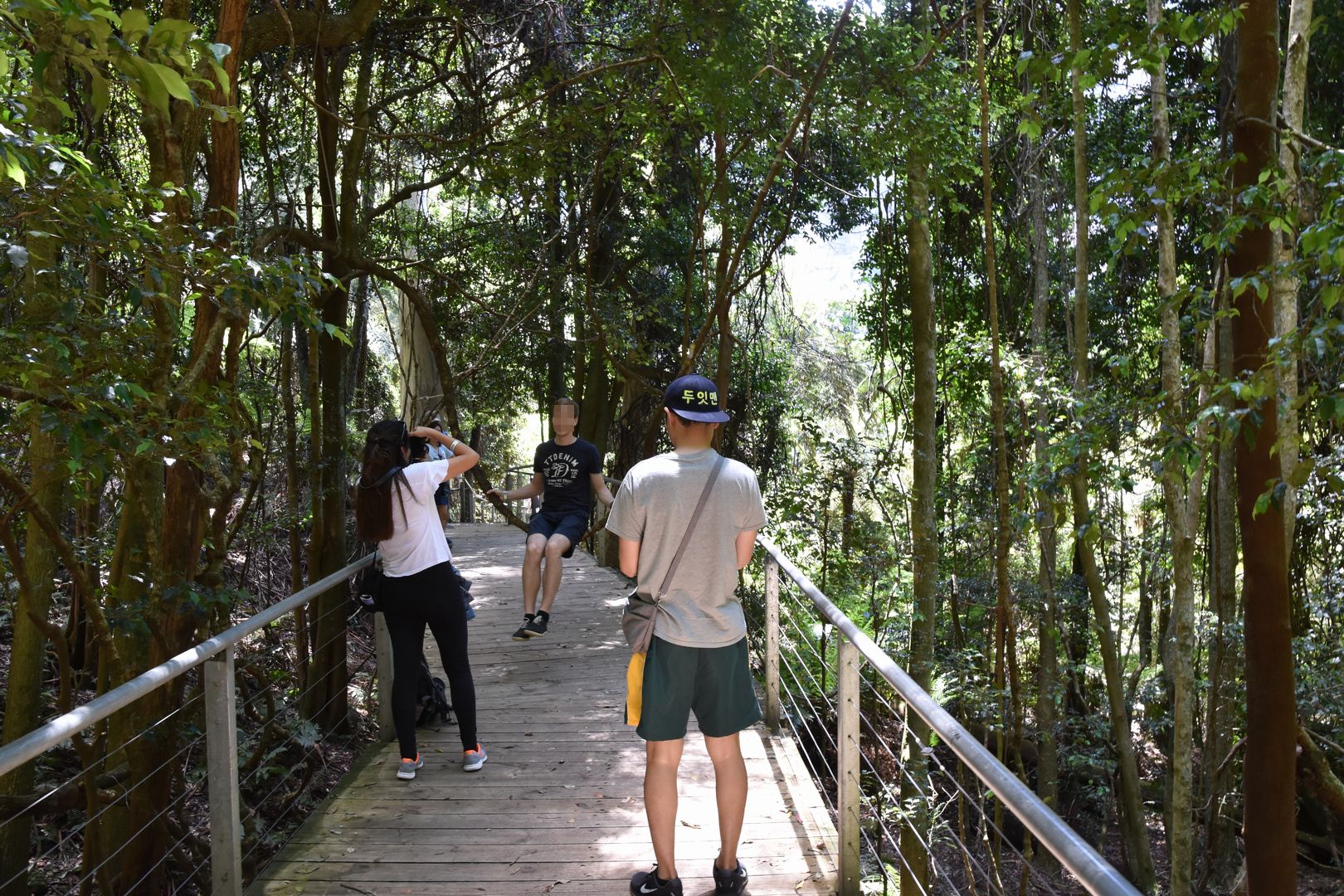 ……I see。It's in this way effective use。I had been asked to take a photo sitting on the branches so that the same also Koreans have been waiting in front。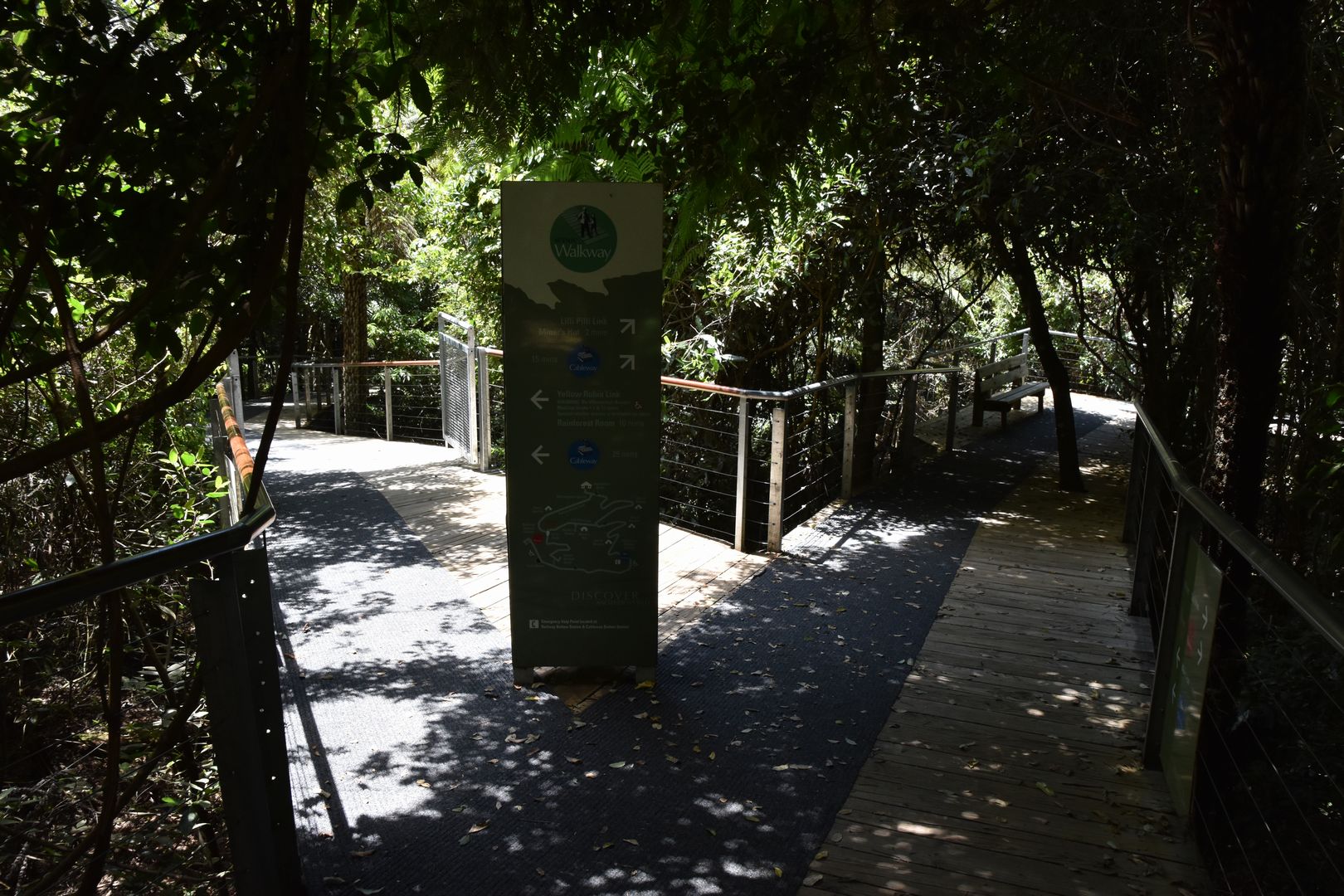 Fork in the road。Cableway also go to Which。One the other hand 15 minutes 25 minutes。So I wonder if you go towards the 25 minutes。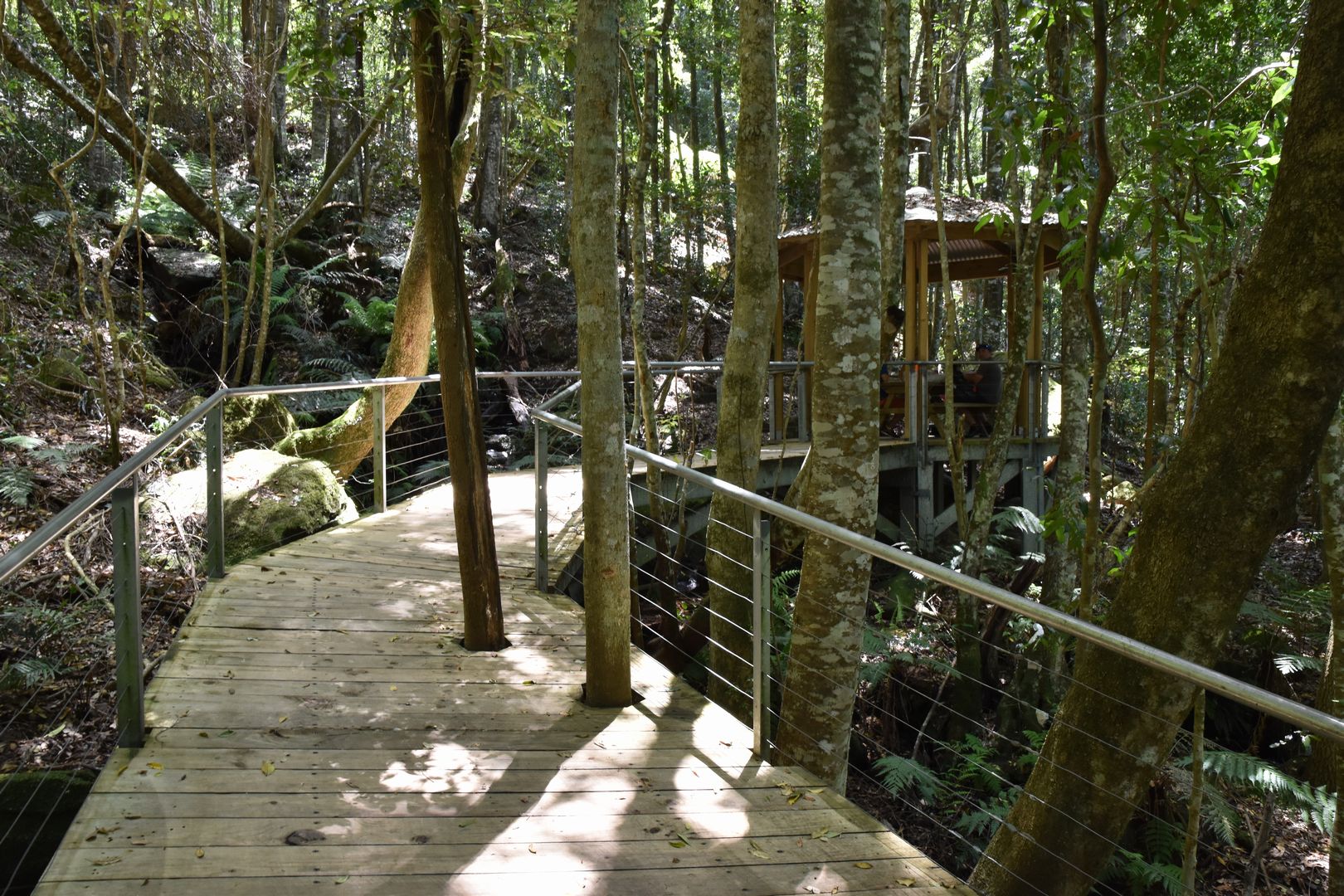 There is such a break space here and there on the walk way。People of meals bring had to enjoy nature and eat leisurely yacht。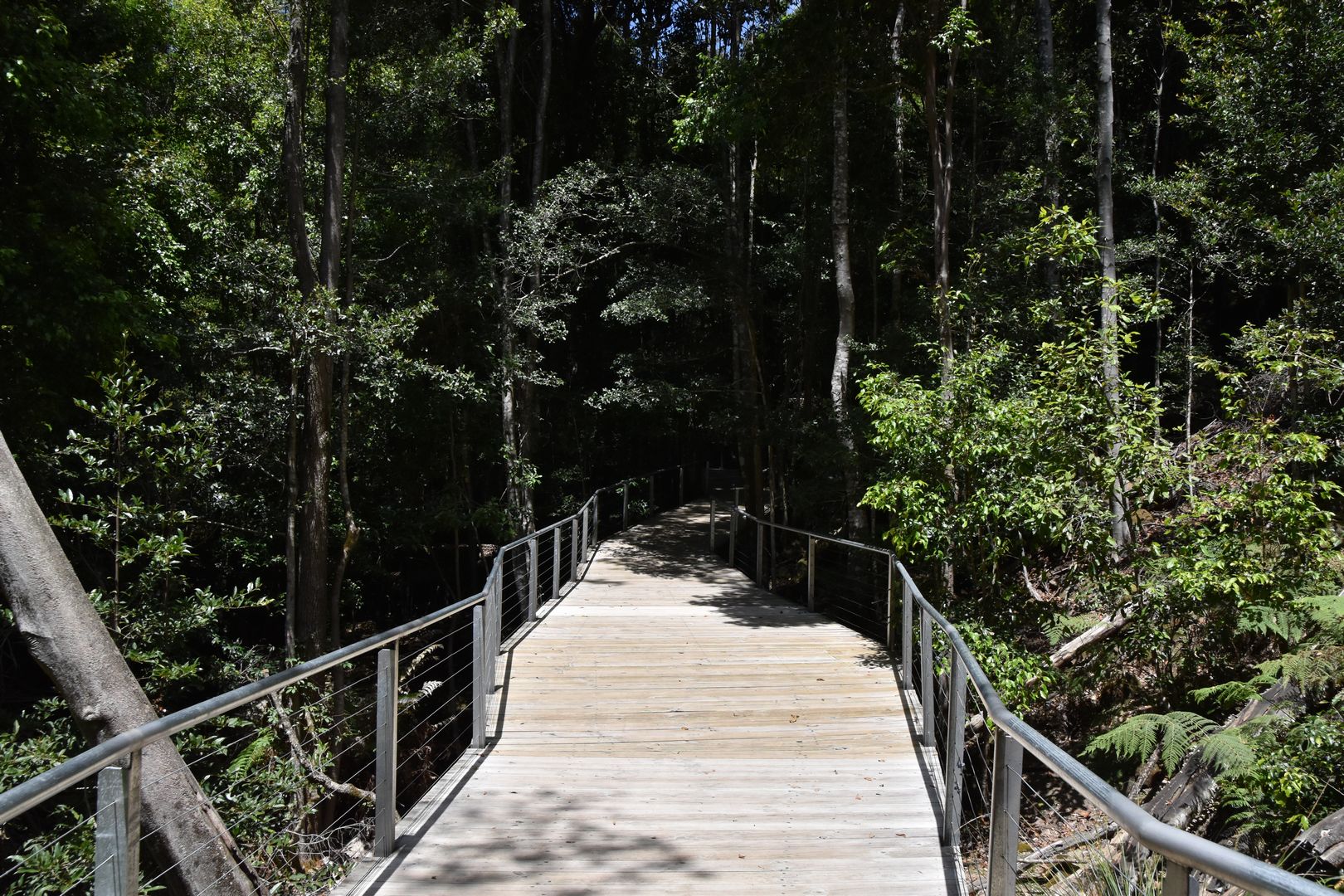 Walk this kind of promenade earnestly、...... Just intently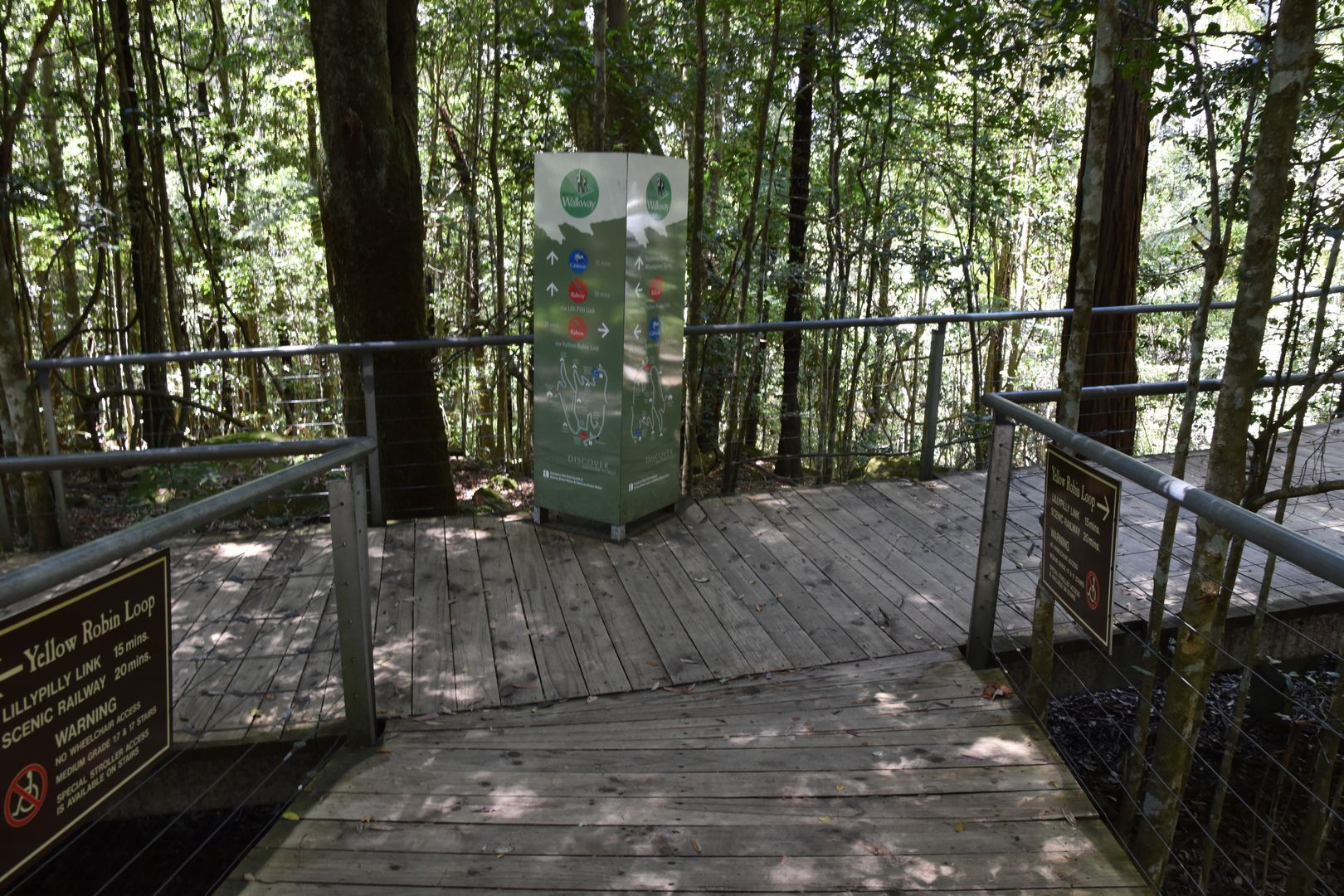 The branch。It arriving in cable-way to be Railway proceed anymore which way、When absorbing Do and the ends will be difficult to guide view to understand in reverse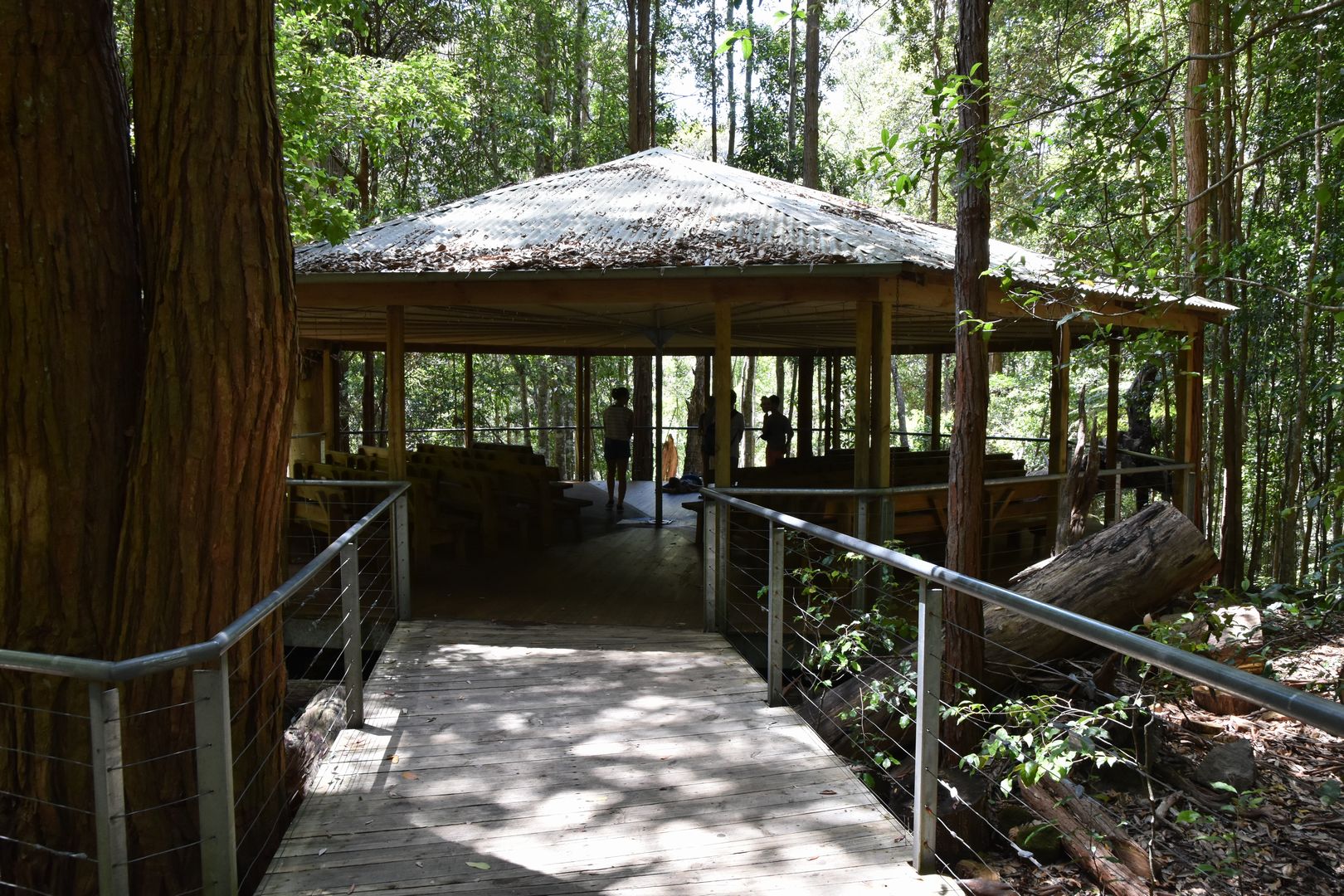 There was a hole。Corps just with a musical instrument had to play。If you think whether the song is heard whether it was from here。
Walk-way also the second half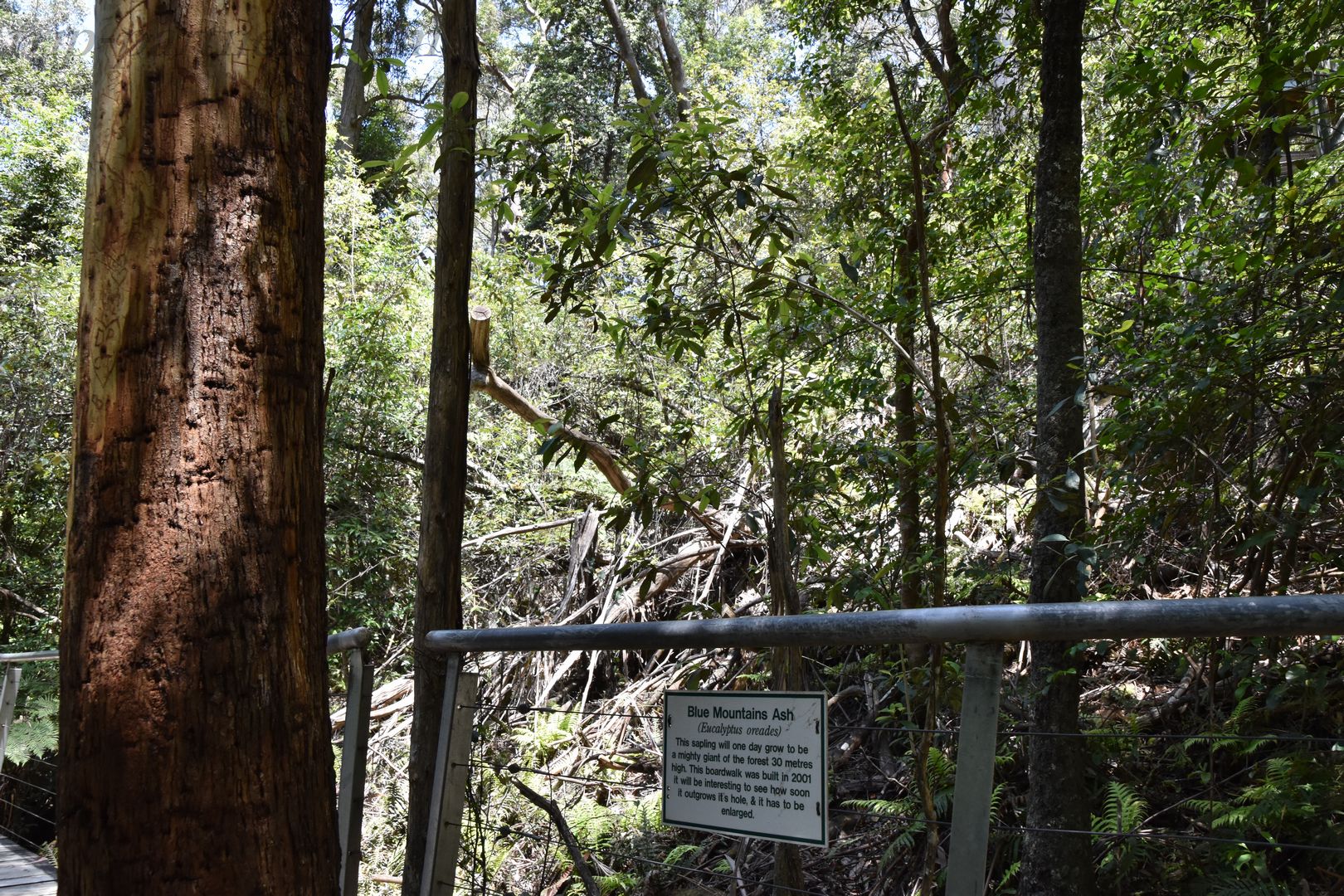 The name of the plant Tteyuu Blue Mountains Ash。Maybe kana'm endemic species?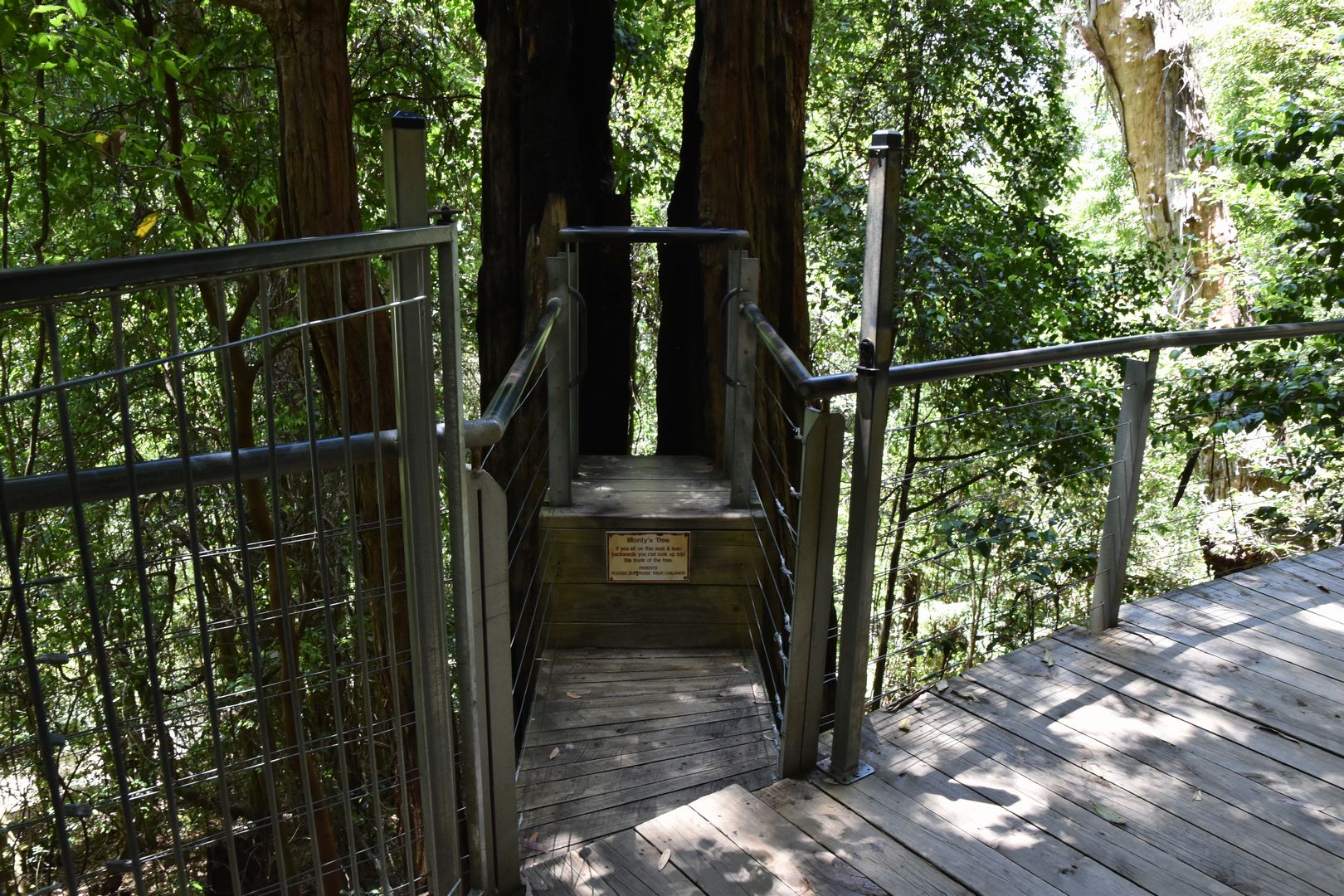 Was Kke seen something interesting chair 😆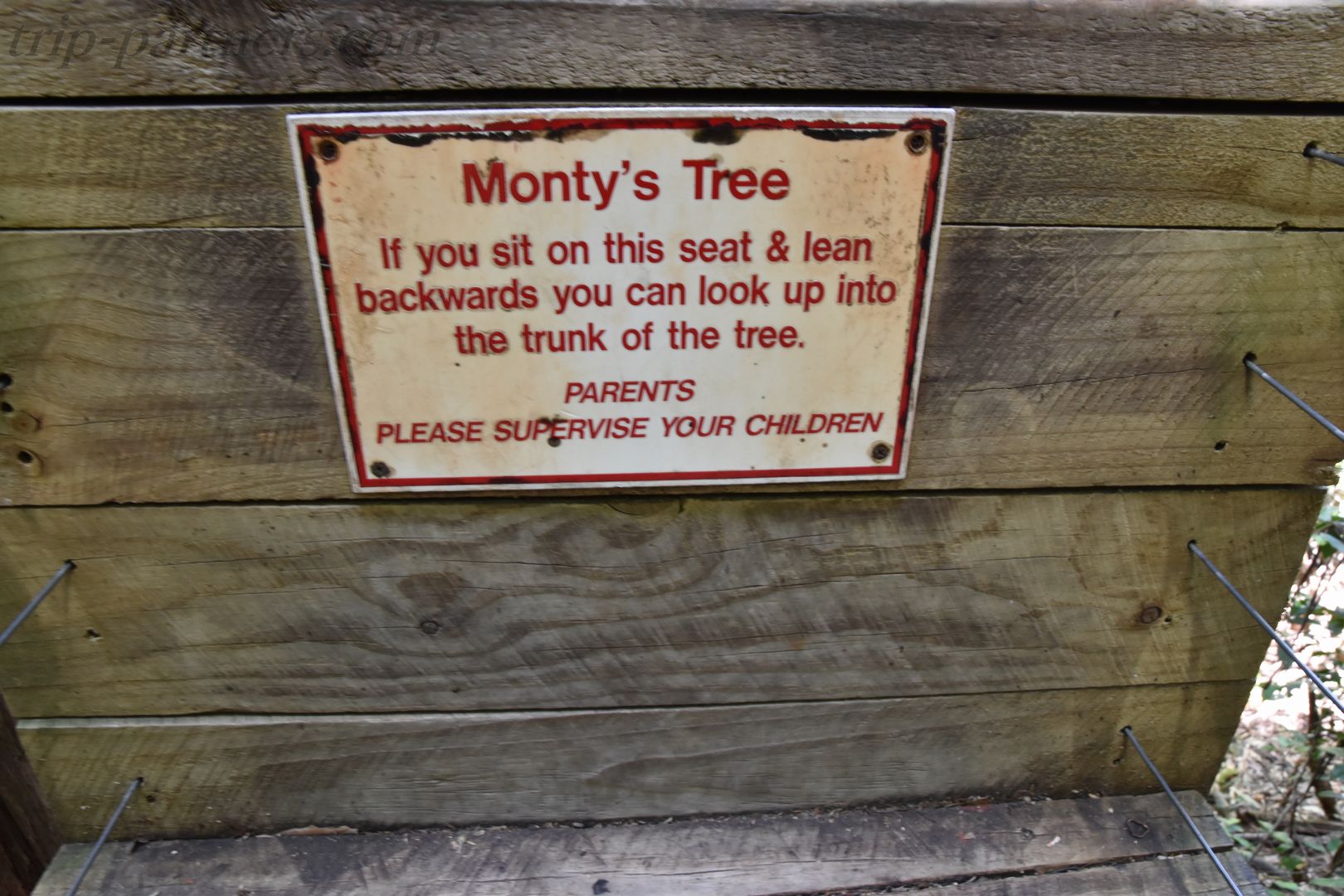 Somehow、And lay back sitting here peep through the tree trunk、It is written Toka。It was to try it out。It can not be people in the experience I look up in the tree from the bottom。Ah、Birds forget standing photo 😥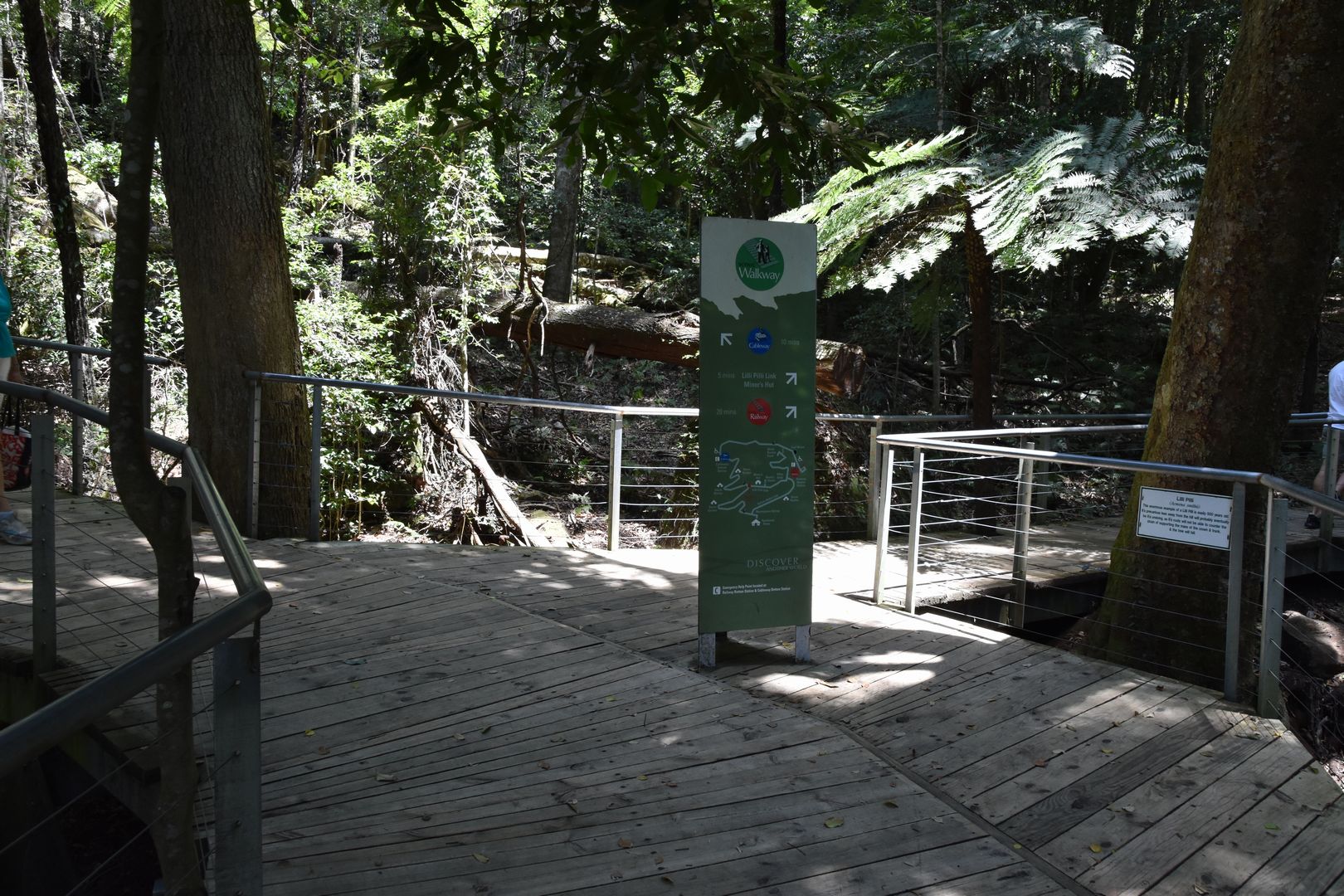 And again branch。I Cableway'm left、Here it will be folded back to the once towards the Railway。I wanted to stop by there because there was a hut like a mark on something guide map。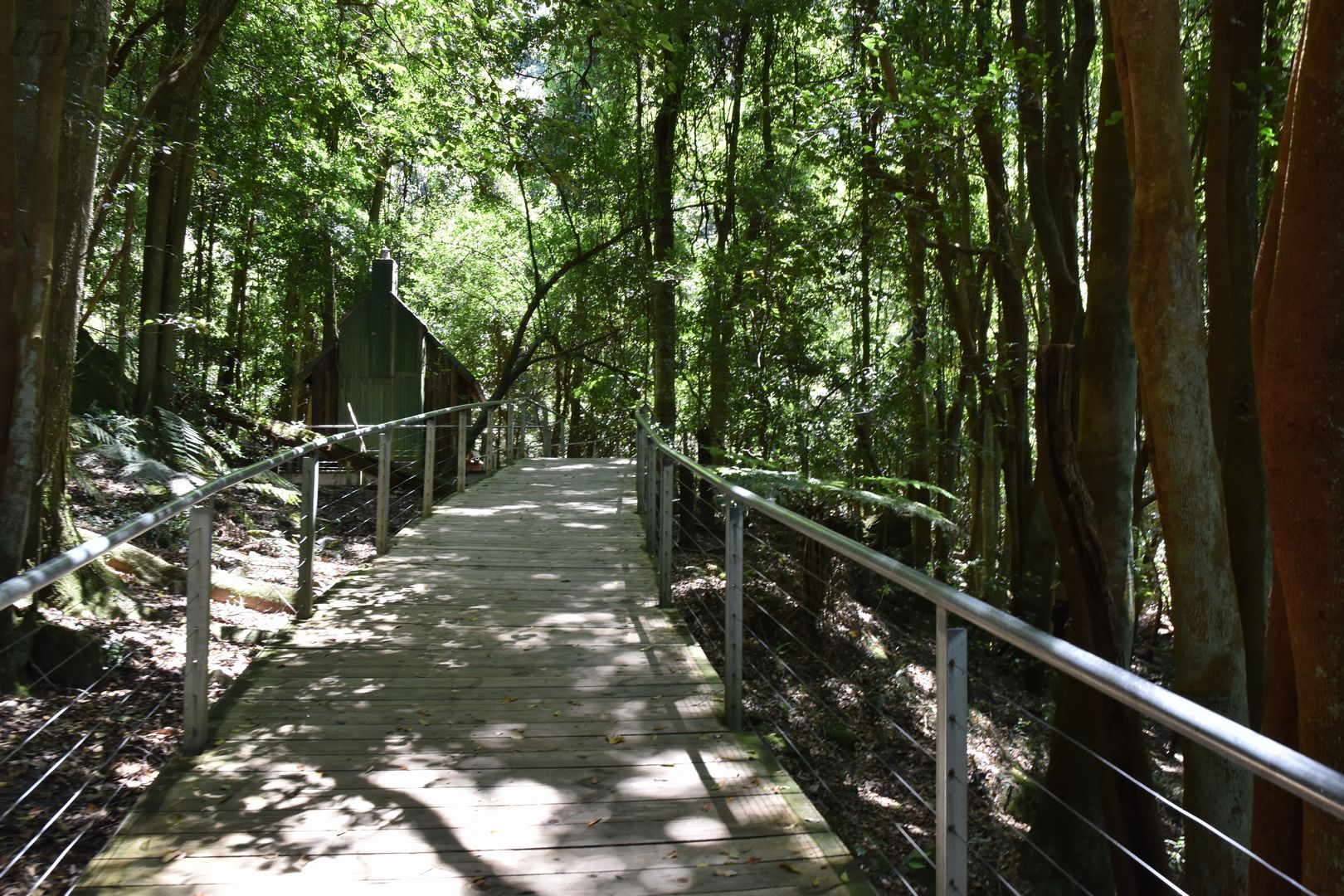 It is shed on the left and walk for a while。Or there!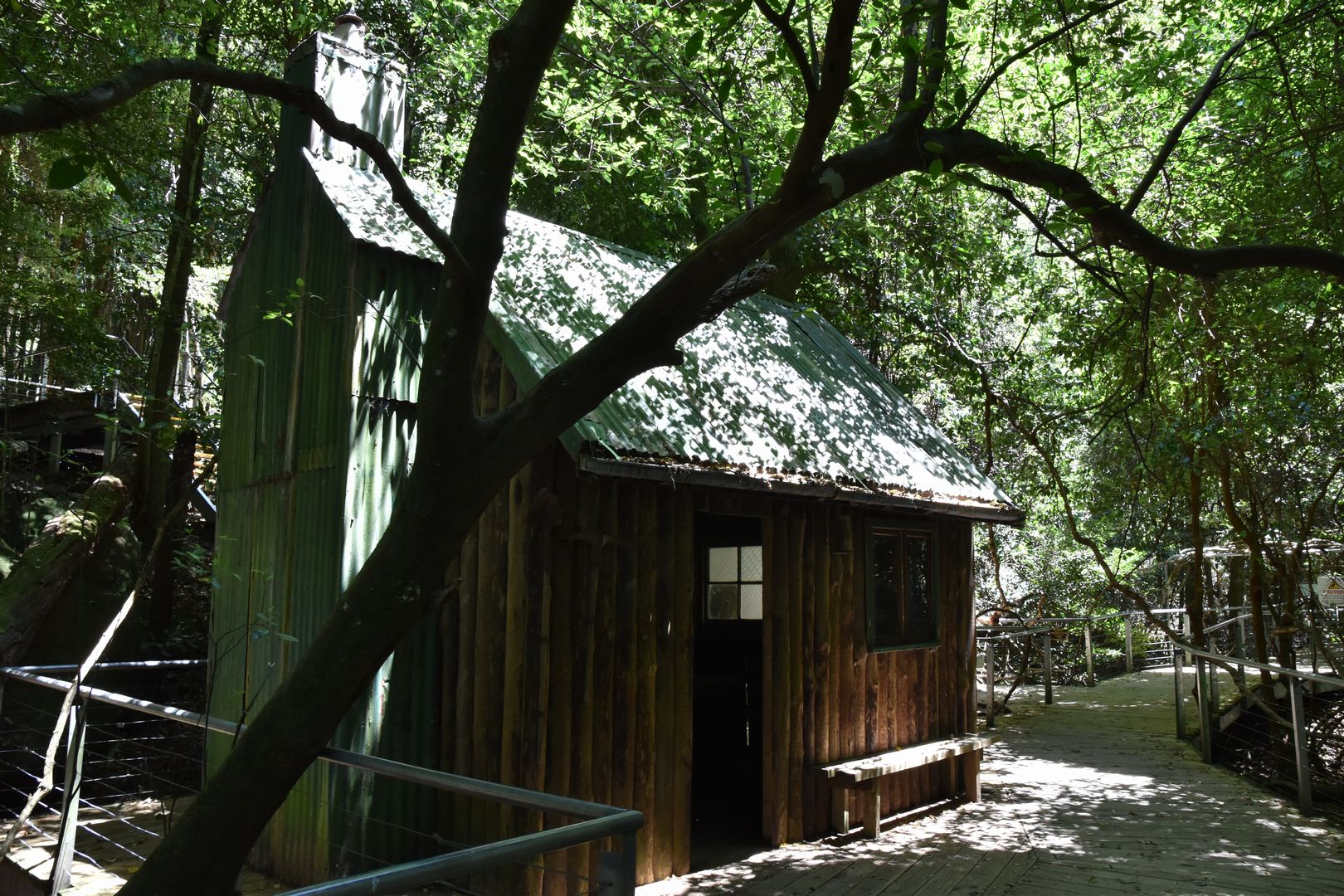 It is a small hut is not crap Well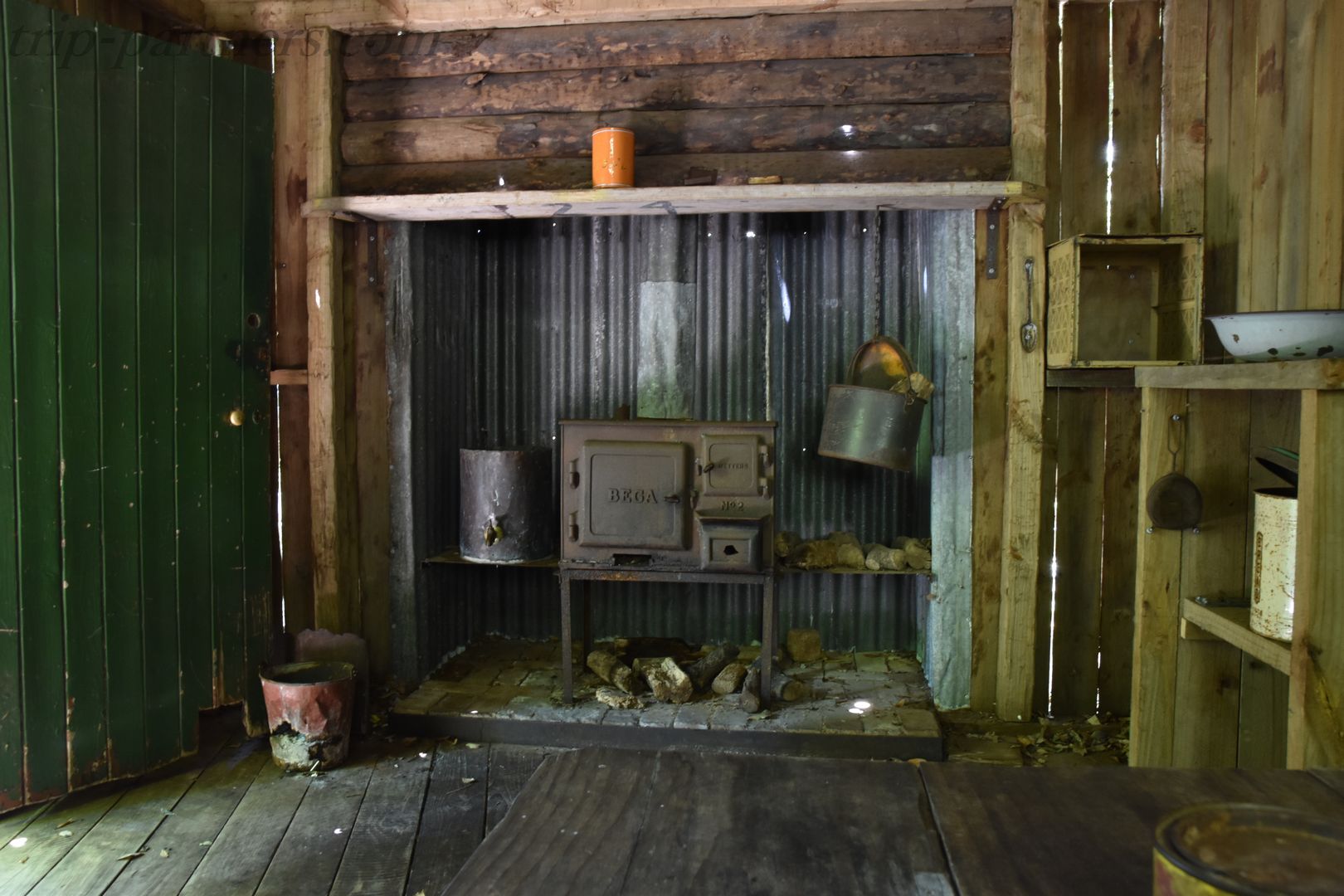 Dark Some。This photo that were transferred bright long period of time by exposing the camera is placed on the table in the hut。In fact, I did not notice say there would be oven written me dark in such BEGA。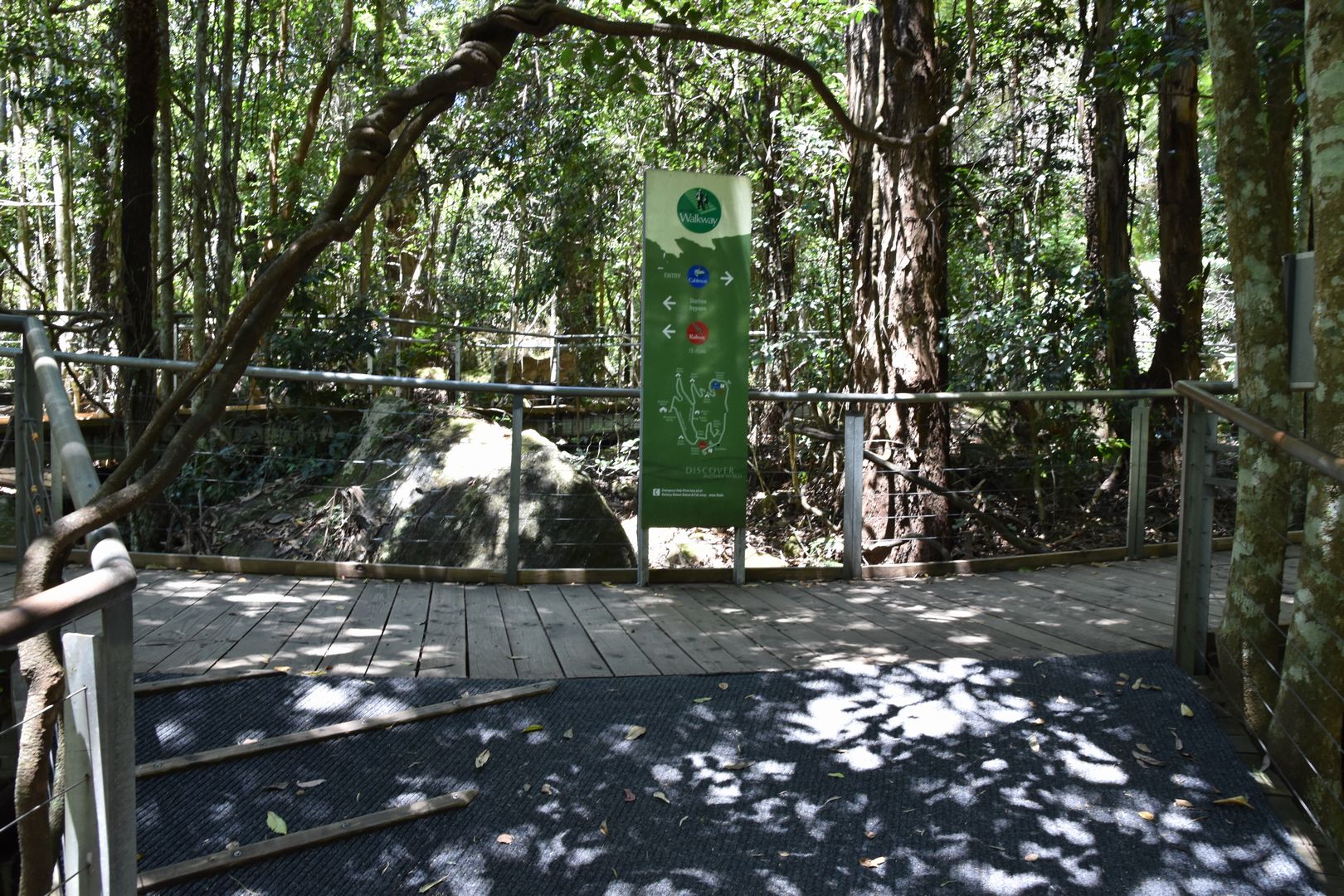 Alright、So to Cableway。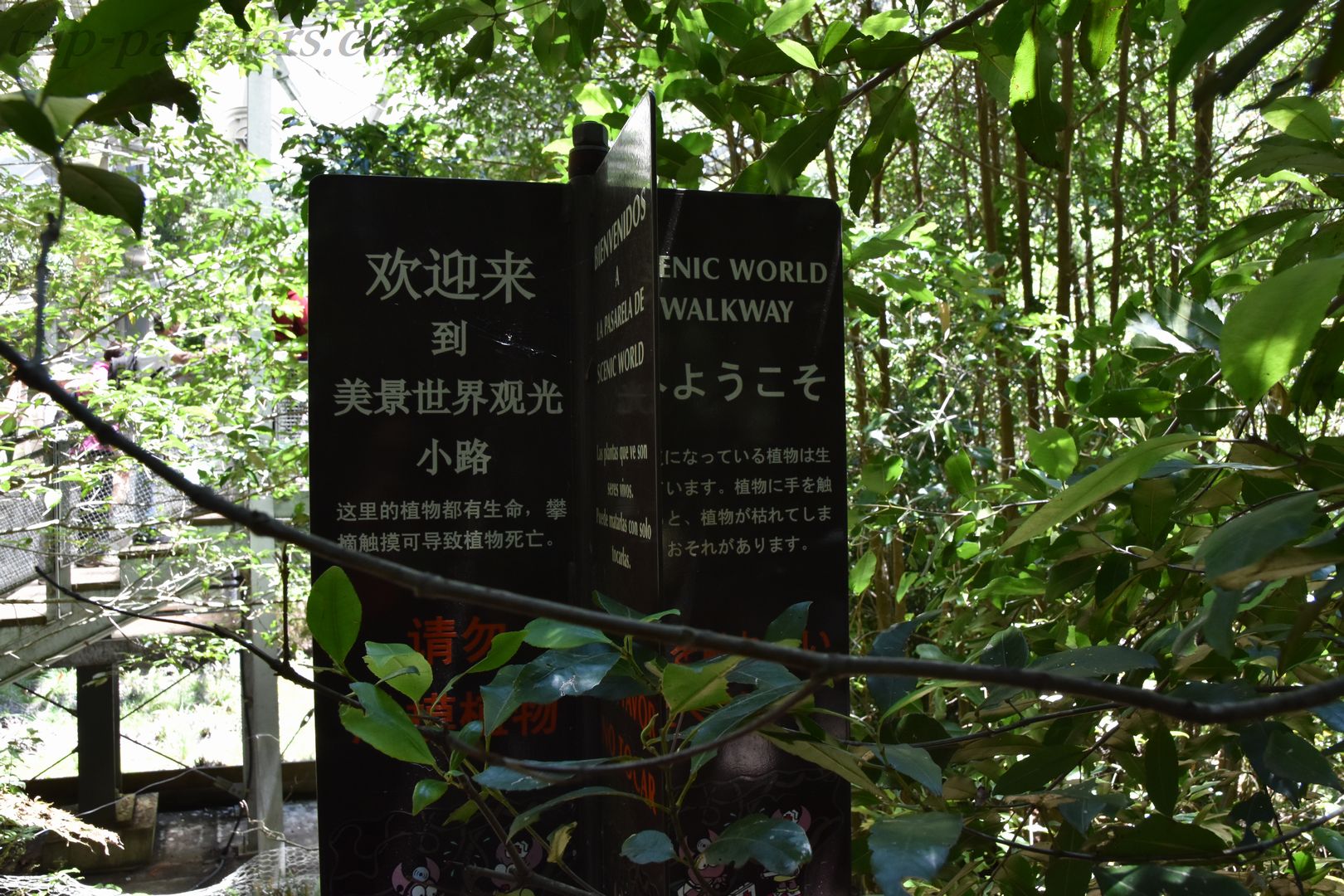 Signboard, which is also Chinese and Japanese。The other here Cableway stop。Perhaps it seems that it is the message signs to those who came down with the cable-way。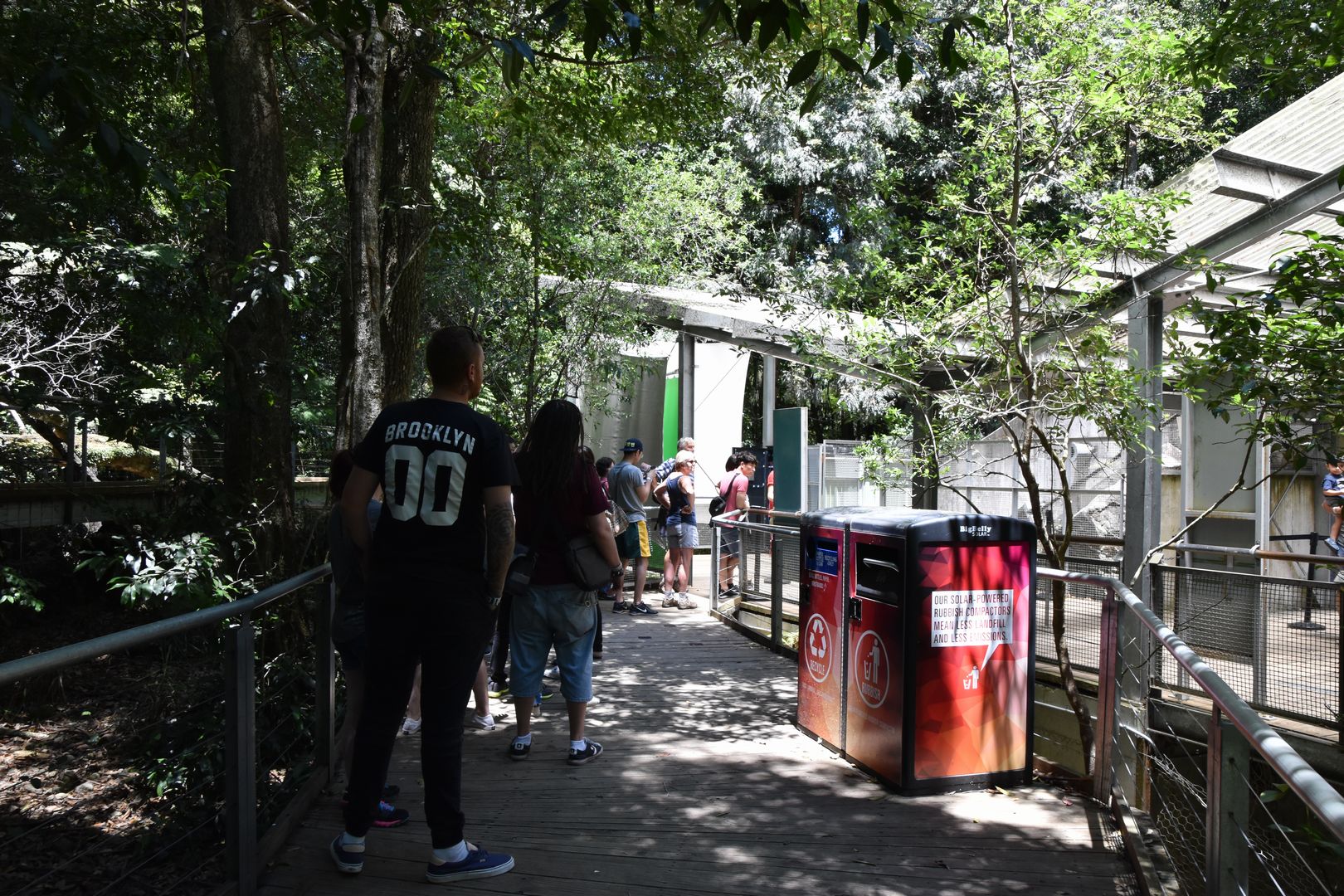 Already matrix ...... Oh、There are long before South Korea who met earlier in the person of。Naa immediately apparent because wearing of Korean hat。
Next to the entrance of again Scenic World with the cable-way!