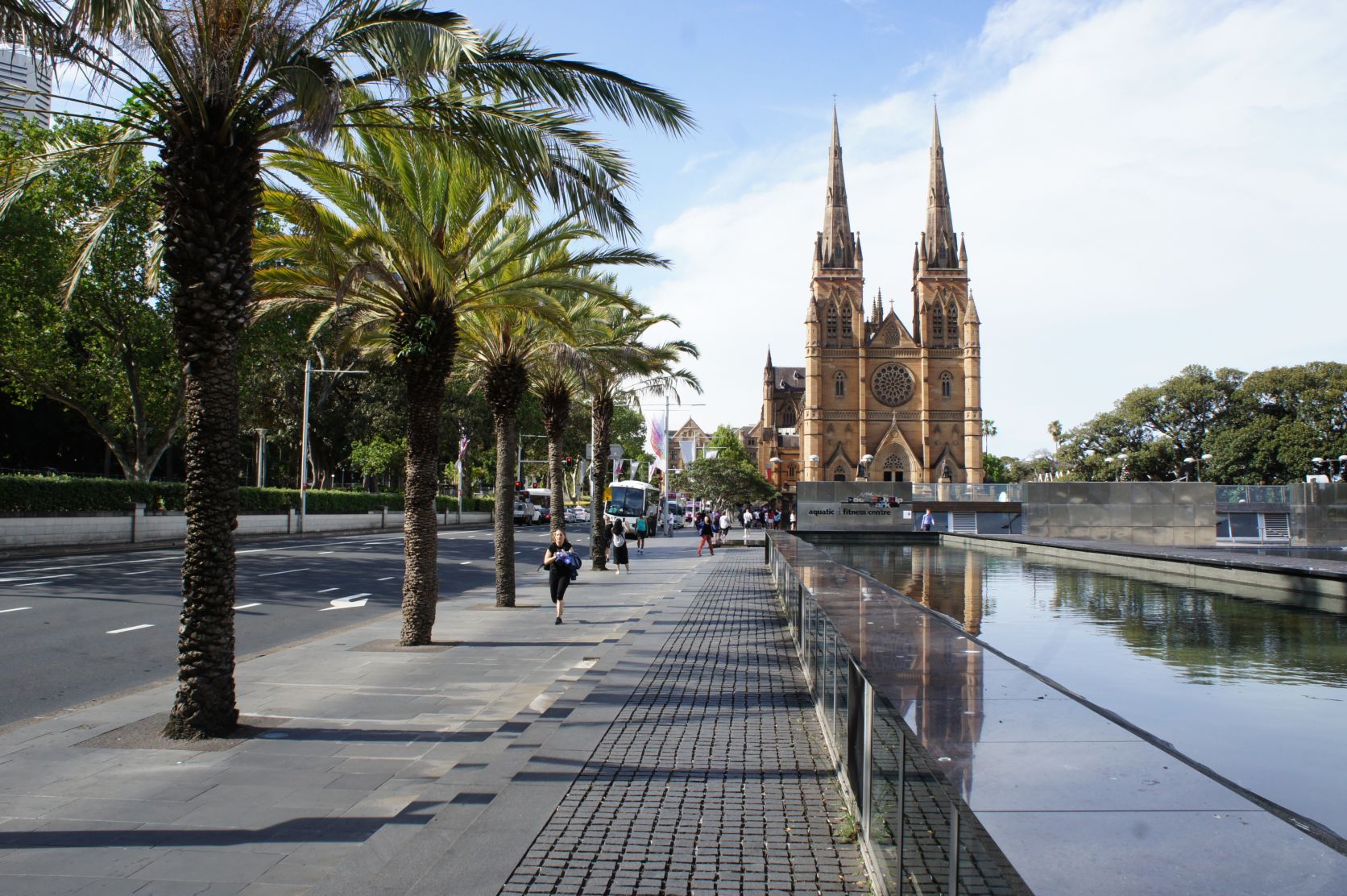 Since we arrived safely in Sydney city、Tourism Start early! You do not may know people who sometimes came to Sydney、Insanely high I Sydney hotel。How much we'll exceed Toka normal 20,000 yen higher or say if Samsung hotel ...... In this study in order to stay cheap even a little've stayed at King's Cross station to remove the Sydney heartland。Accommodation the hotel isIbis budget Sydney East (ibis budget Sydney East)Accommodation is 45,000 yen in three nights and four days、1Night 15,000 yen。But is still high ... Samsung I ...? Although the Well、This much If you want to stay at a decent hotel without 's backpacker hotel is be should be prepared for。
First, Hyde Park and St. Mary's Cathedral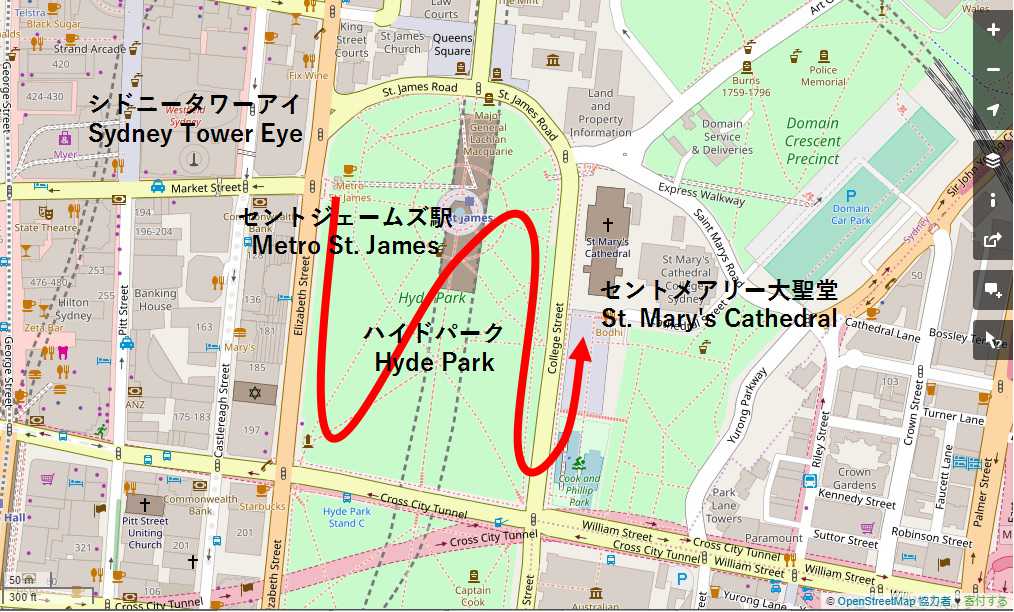 This route is like this。Only towards the St. Mary's Cathedral and a walk in the Hyde Park as a starting point the St. James station。The first people to visit Sydney it will put even the entire Sydney view because you would think I "I Where was that St. James !!"。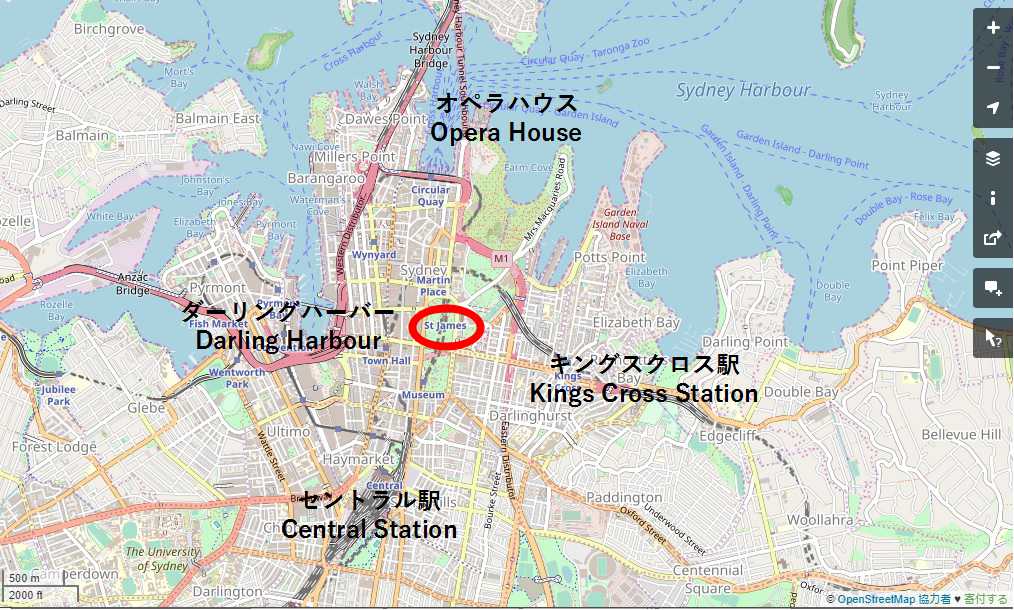 St. James is a place surrounded by a red circle。so、It's Sydney right in the middle of。By the way, than the distance of up to St James Station from my accommodation was King's Cross Station、It's far better of the Opera House from St. James Station。Well center from Kings Cross Station's a walking distance、Metro if 1's a station、Flights sounds good。
Kings Cross Station is I'm there is also a rumor or something security is poor、Ibis budget Sydney East (ibis budget Sydney East)It will not be dangerous because there is a good side of the security。
Over near St. James Station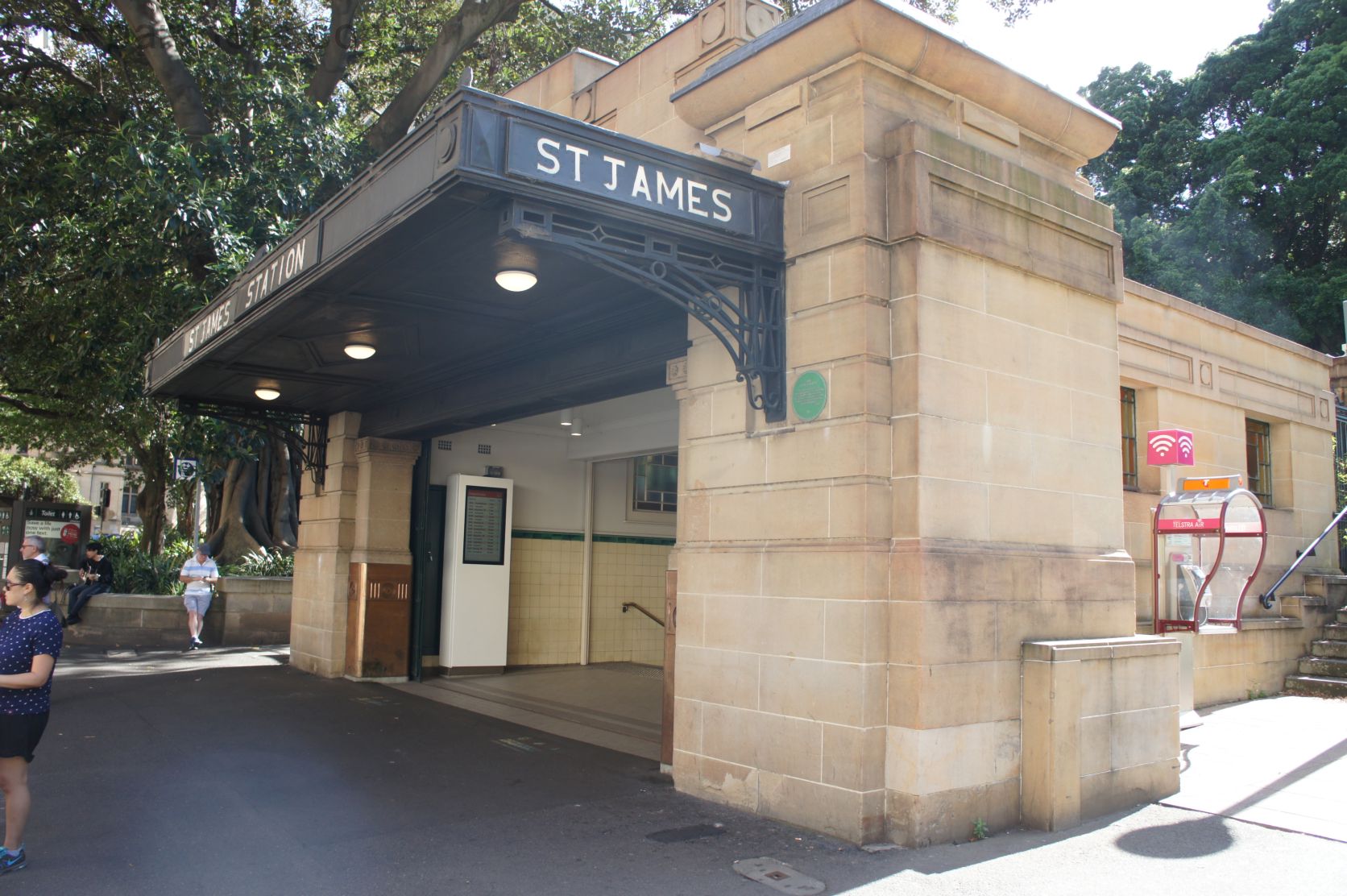 Here is St. James Station。From King's Cross Station it can either come in metro、I even walked。Senna I walked 🙂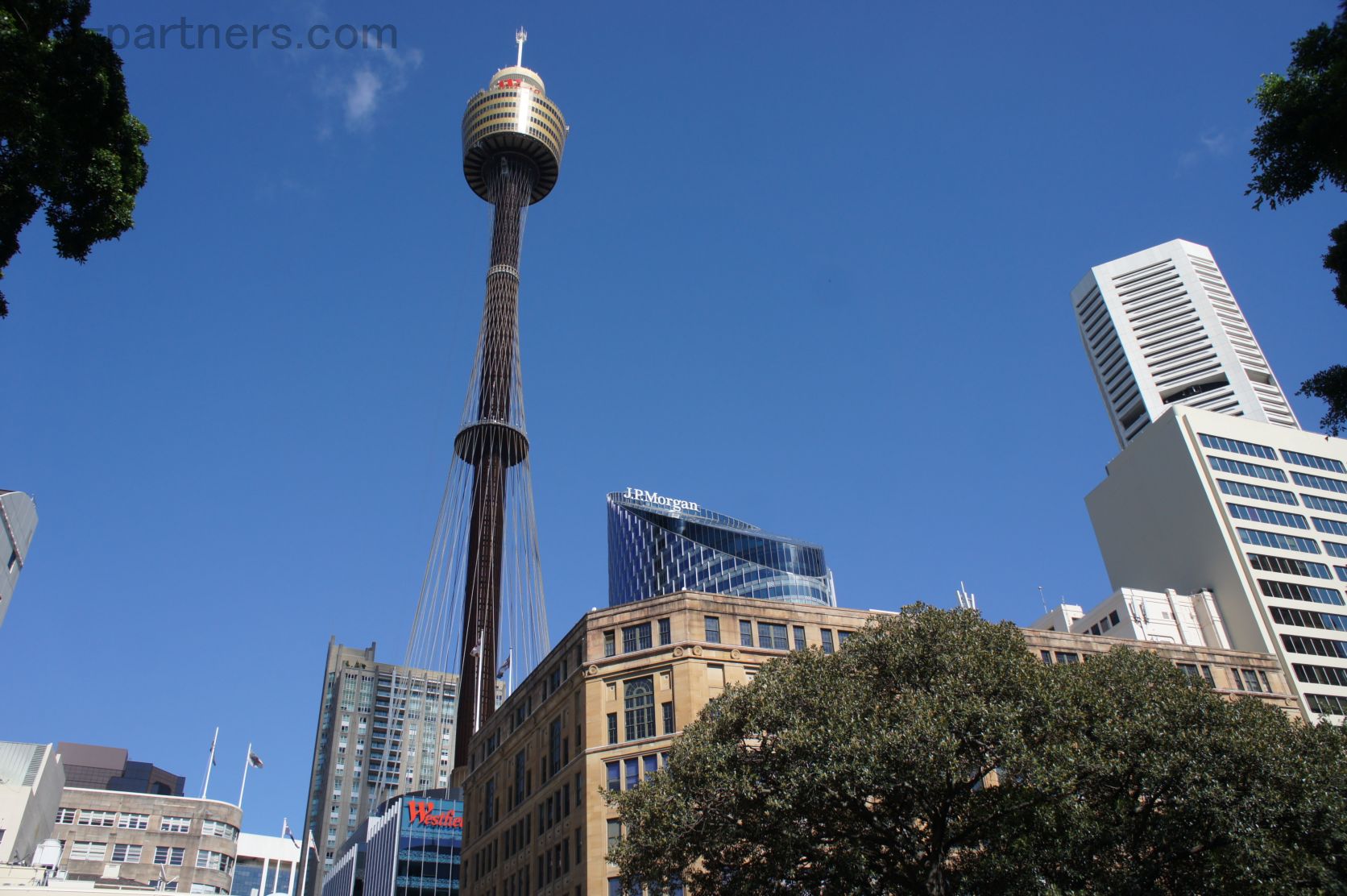 Dodon in front of the eye and leaving the station! We Innovation dead paddle tower towering。It is Sydney symbol "Sydney Tower Eye"。JP Morgan that has stuck like a goldfish shit in the right-hand side。It is a famous investment bank。Nouveau riche guy is companies such as are you? Wansa。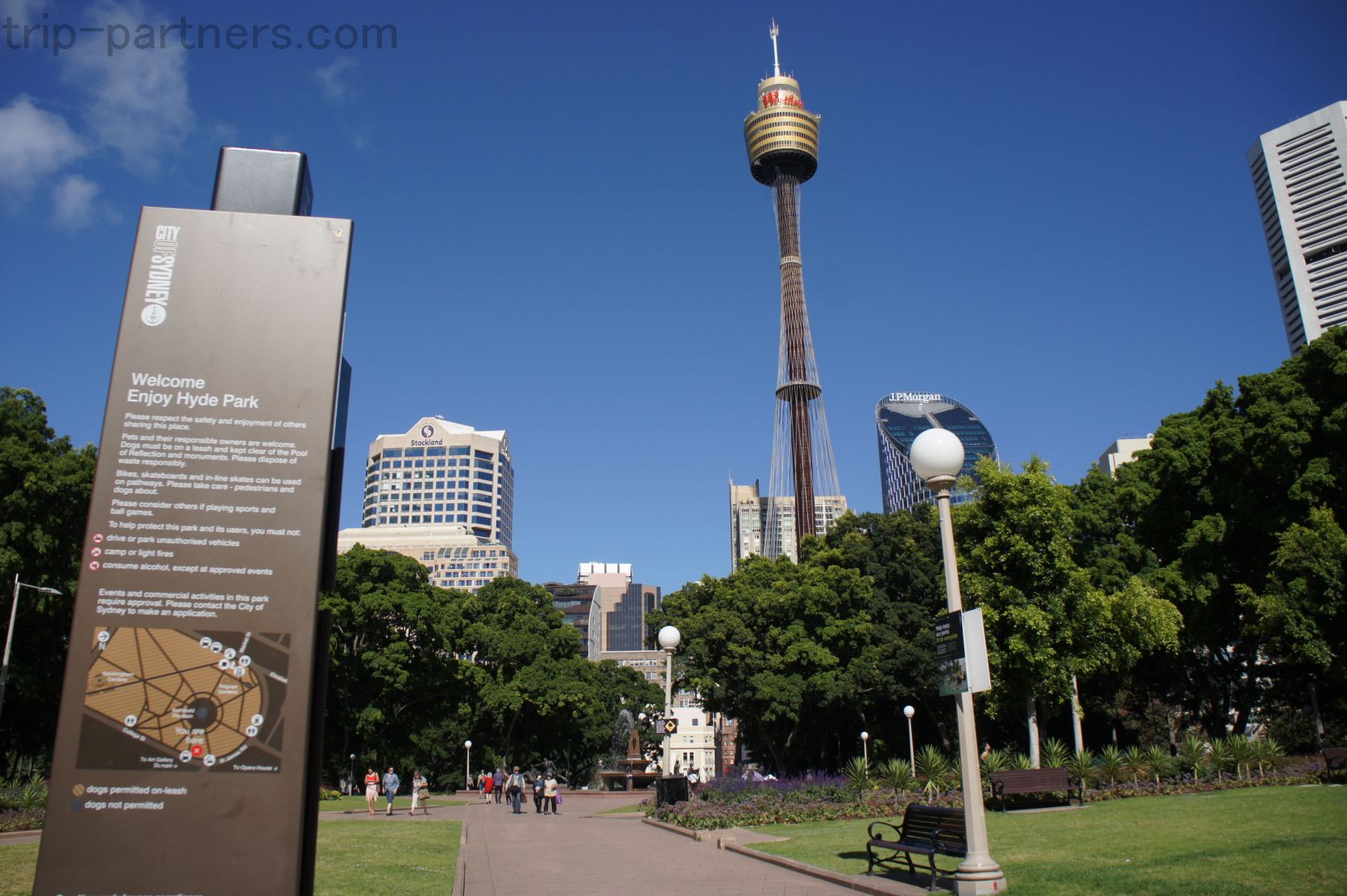 This park Hyde Park (Hyde Park)。Hyde Park with the same name in London。but、Scale is considerably more London pale in 😀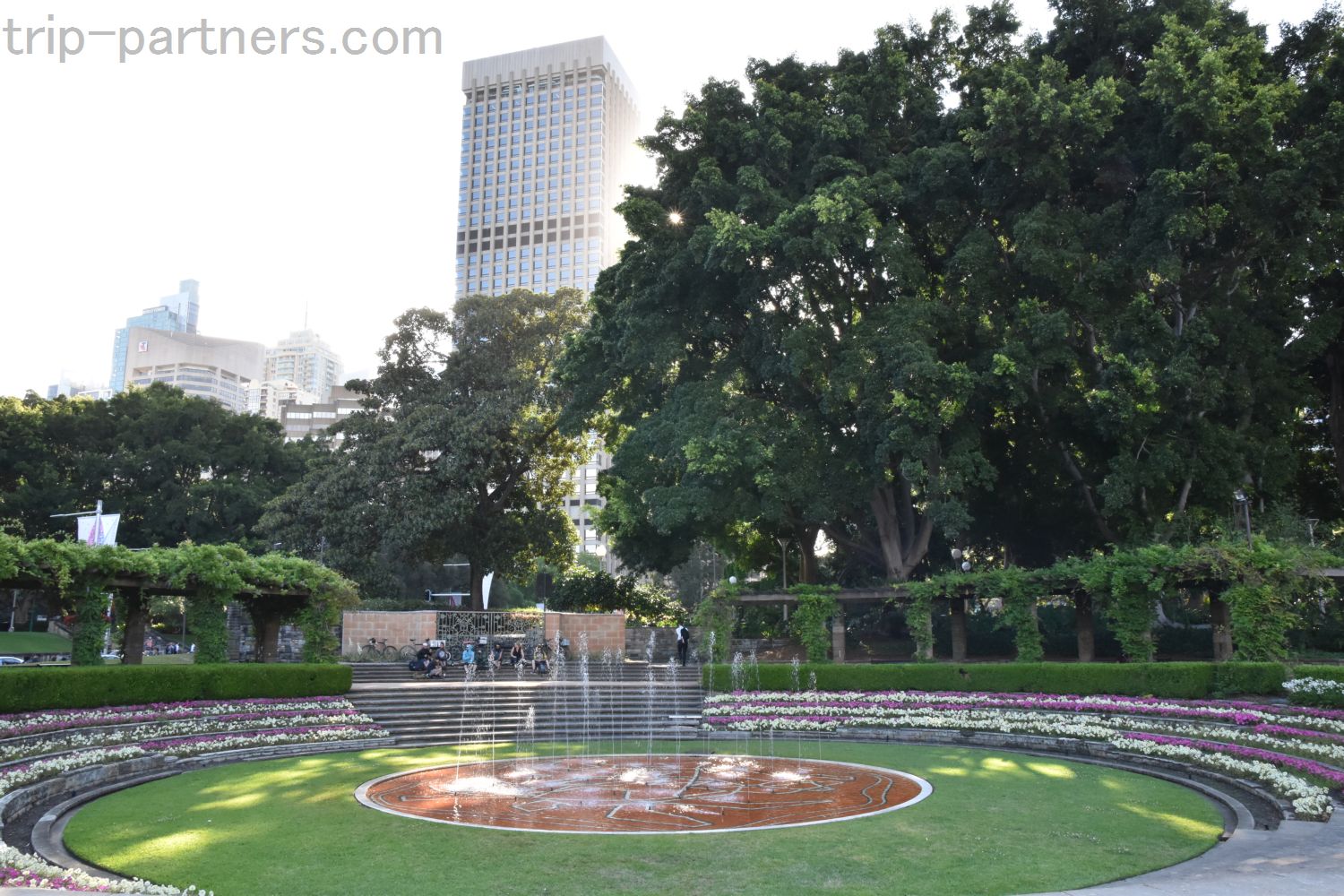 Scenery is pretty good or but have Shobo。This park, which properly are in good condition。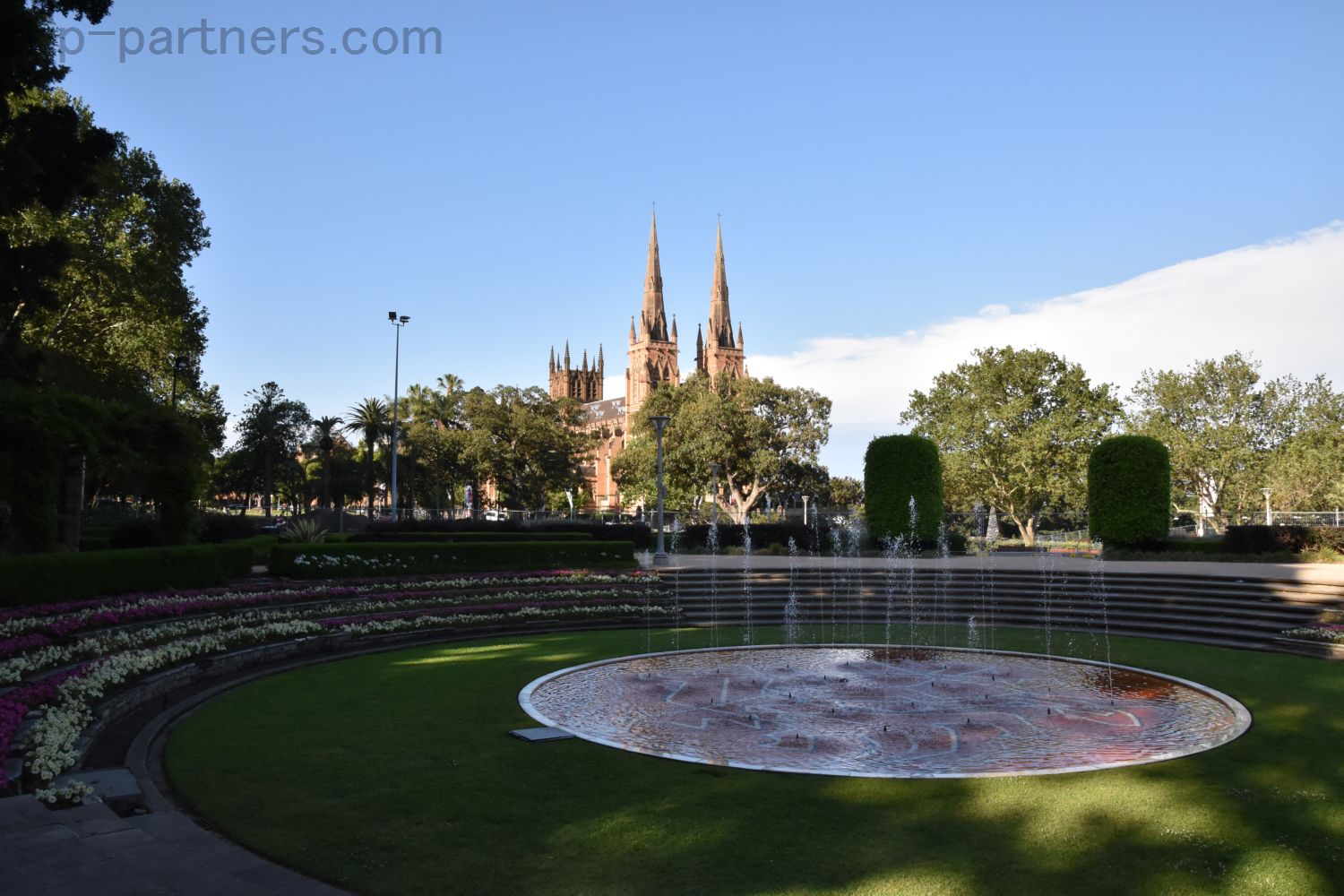 St. Mary's Cathedral looks far。It's full of Cathedral that it is Europe Sydney is a basically urban、Such medieval building is fresh because there are more high-rise buildings than Cathedral。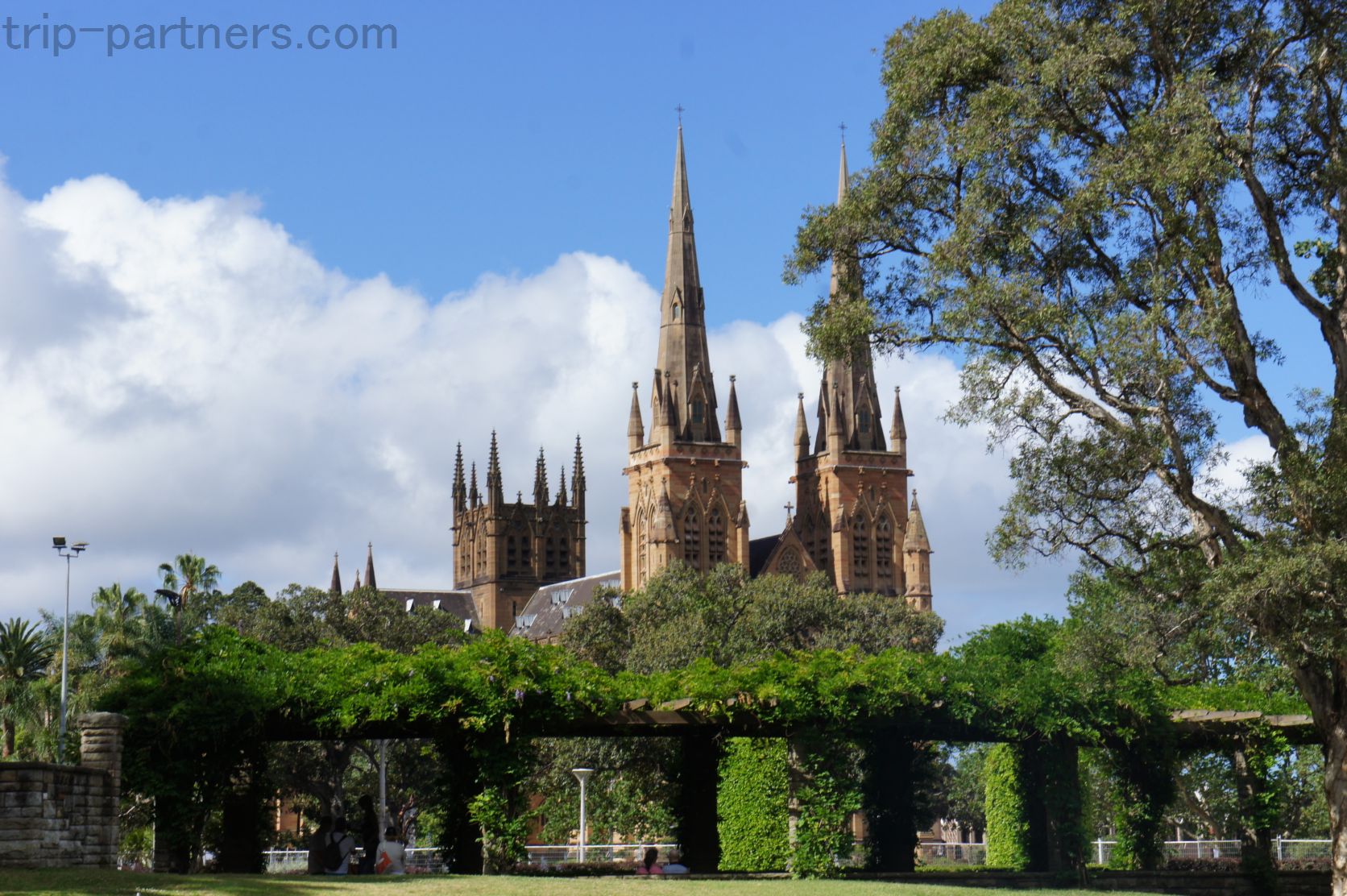 For the time being do you walk toward that cathedral over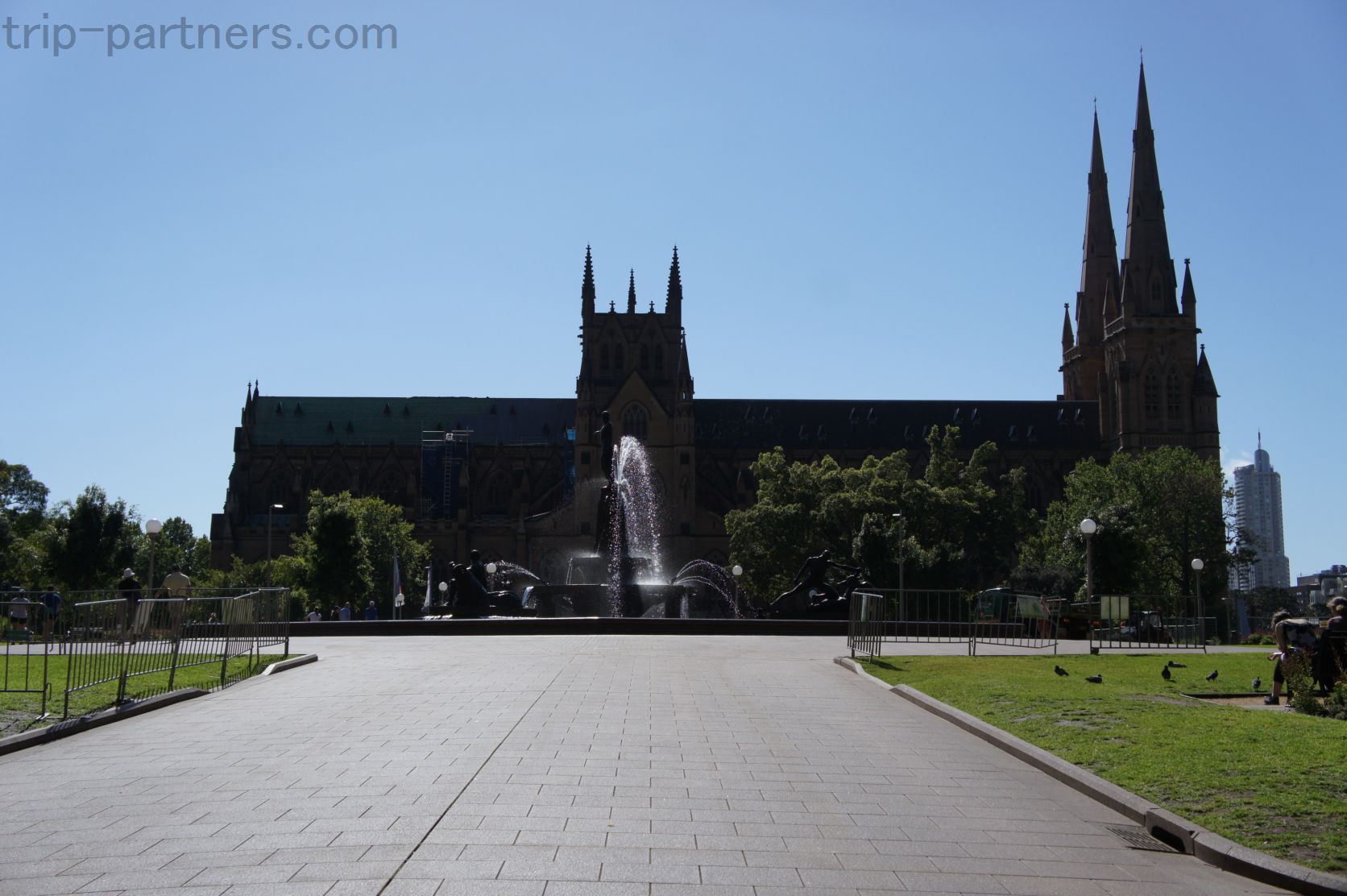 I came to the side。Over to become a picture if there is a fountain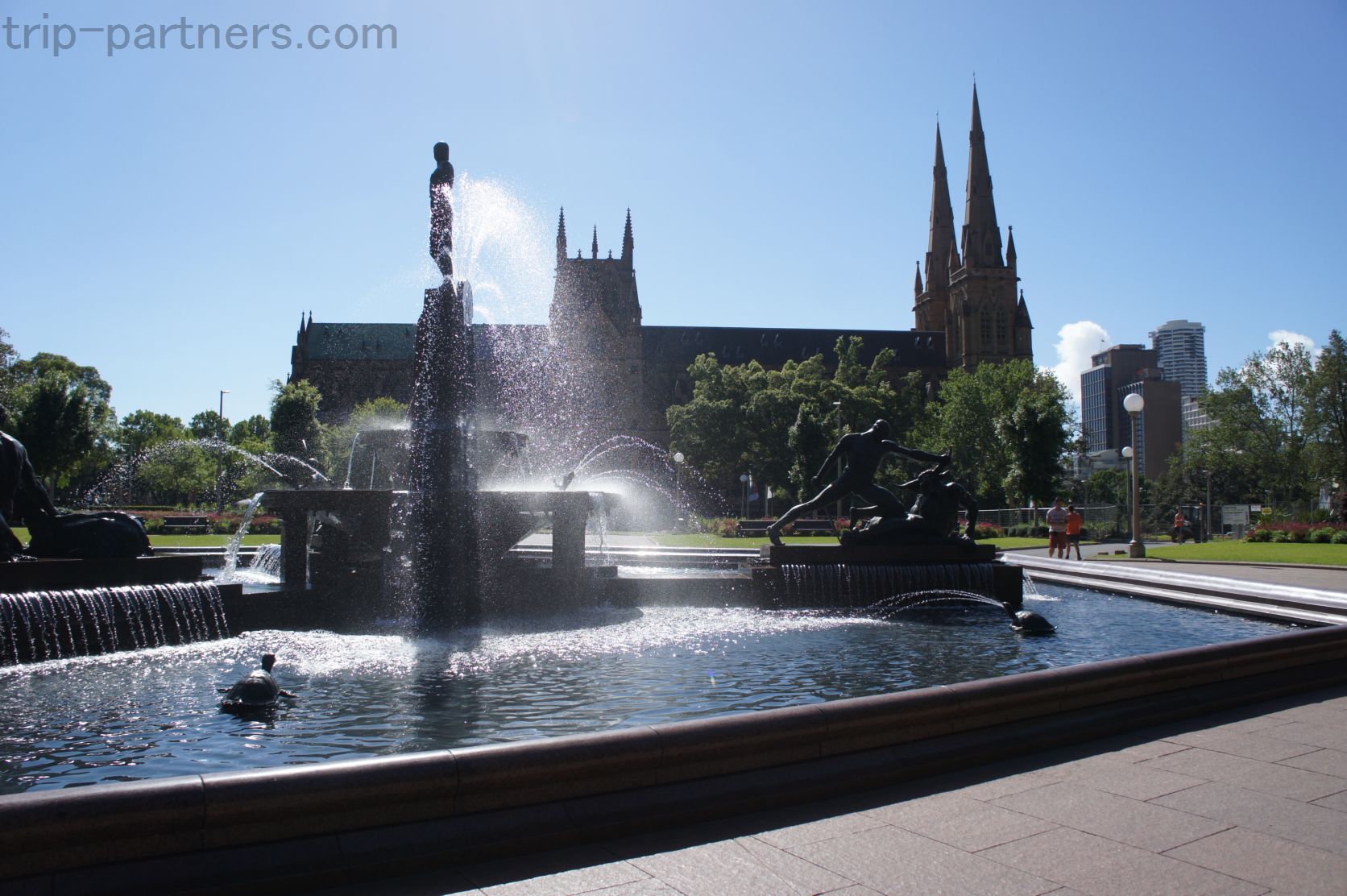 11So hot in the second half of the month mood refreshing when there such fountain。11Month'd Australia is early summer。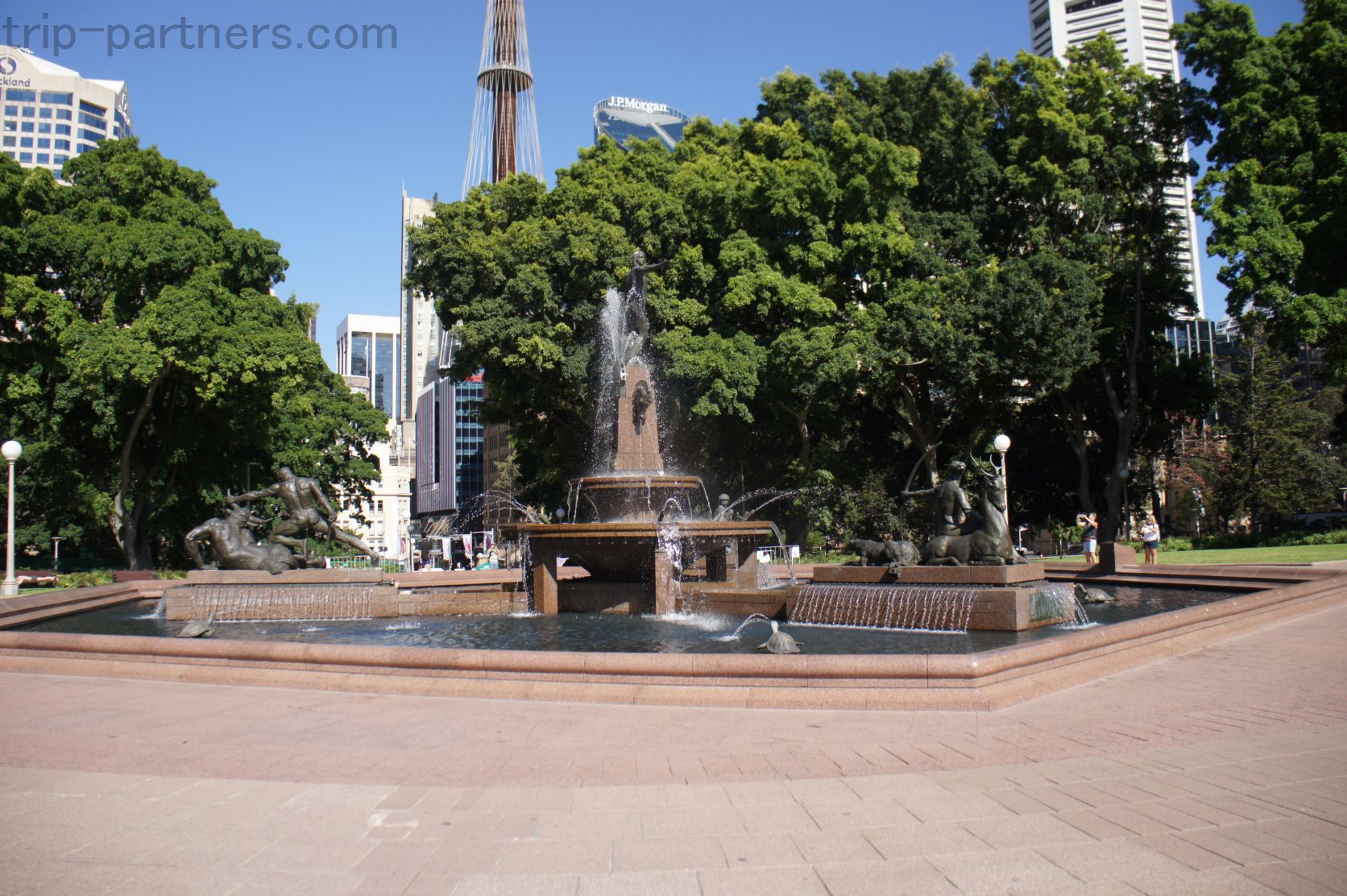 From a different angle the fountain。Sydney Tower Eye is bought not enter too Deca 🙁
Well then、From here or let's around all round the Basilica of Saint Mary!
Wandering around the Basilica of Saint Mary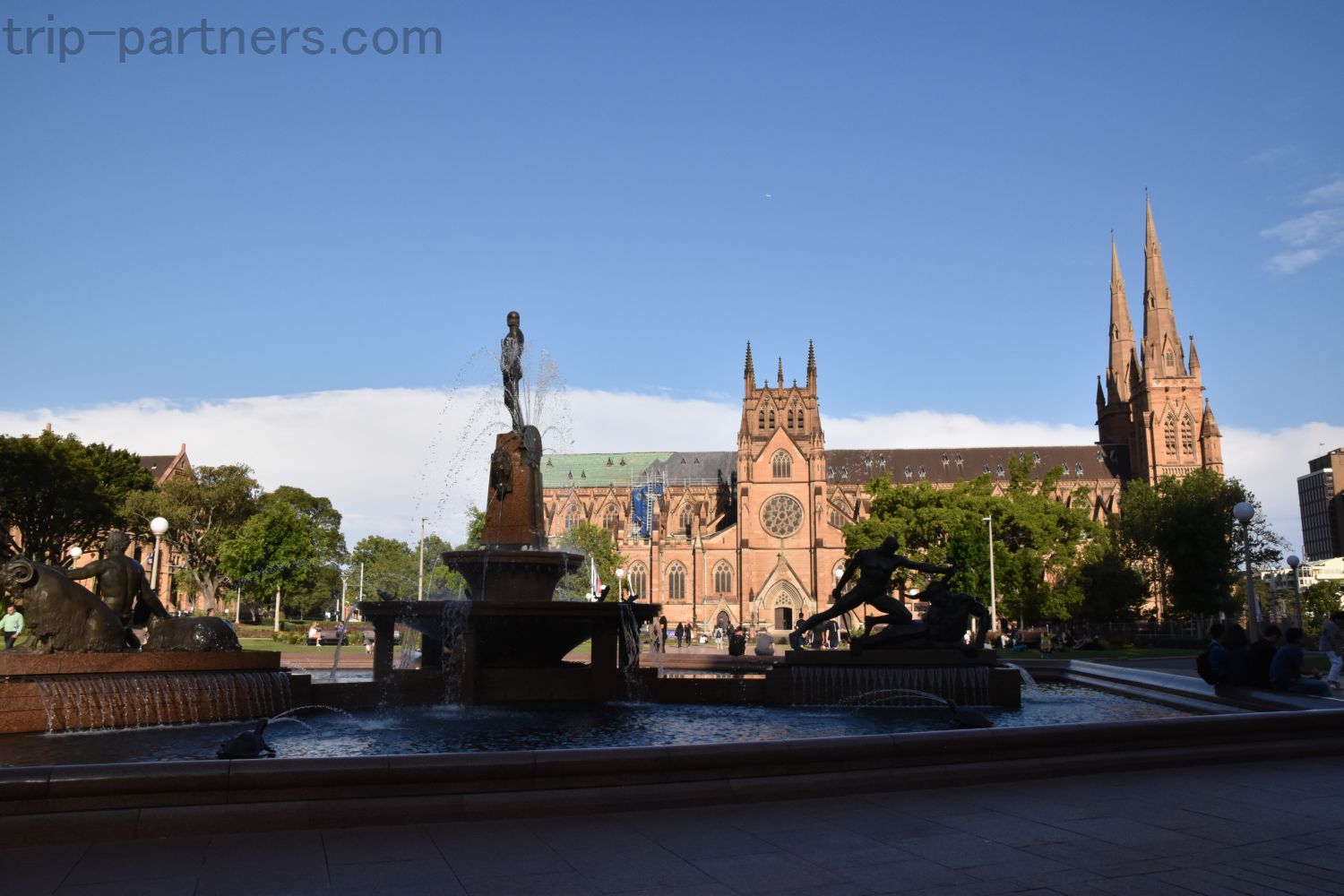 First of all we should go to the side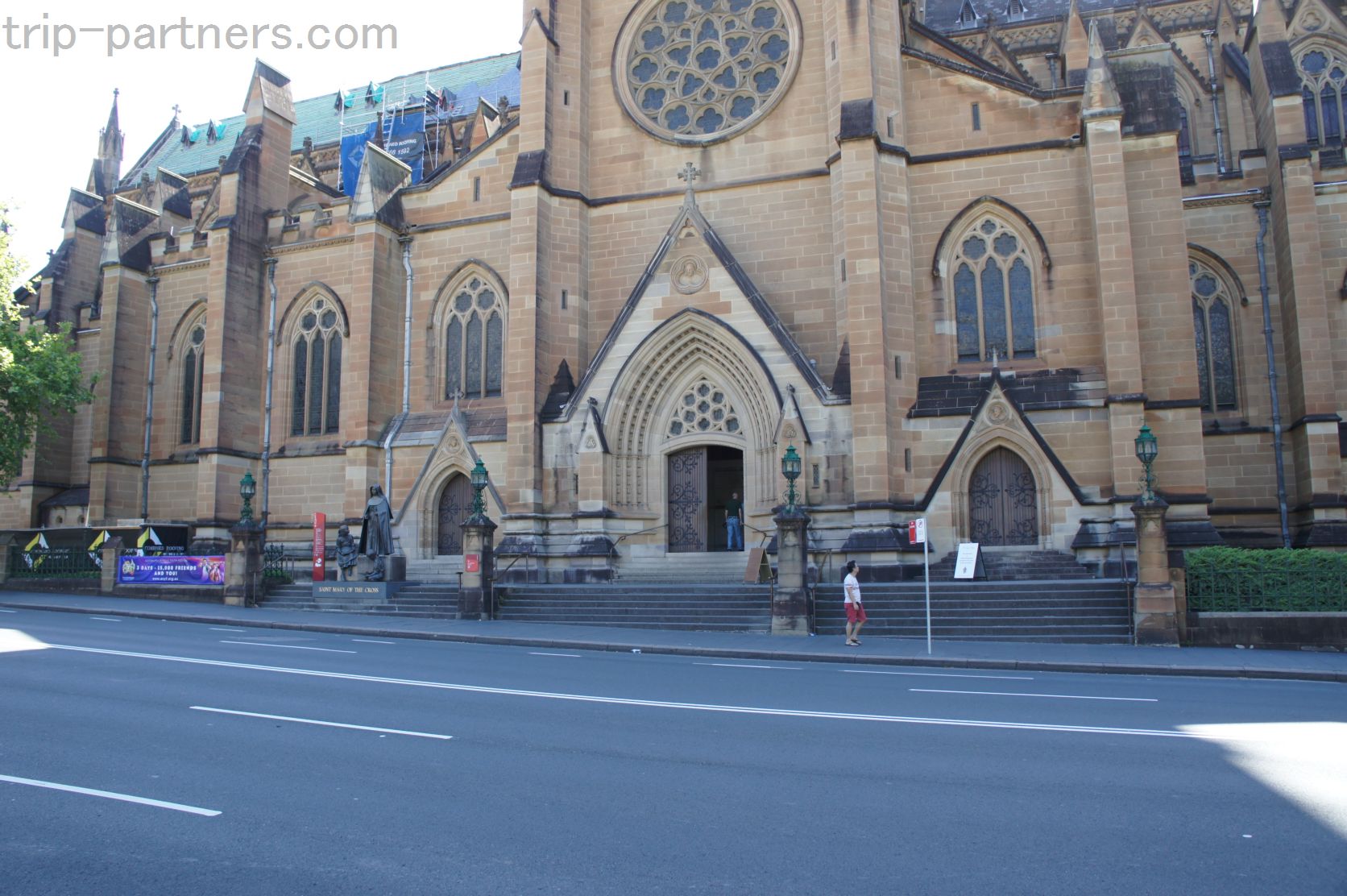 Are in and out is something people。I wonder if you put also from the side?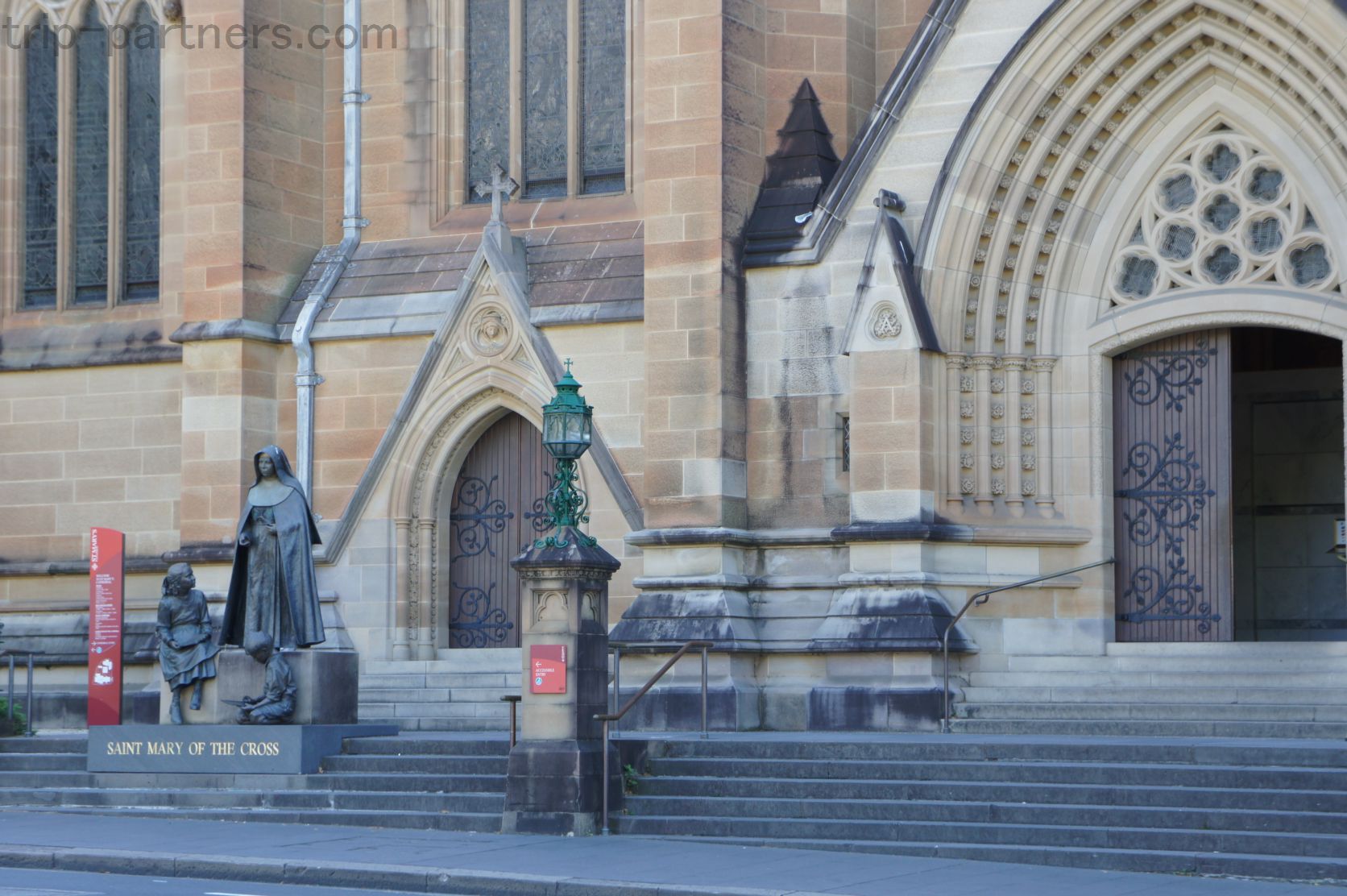 Bronze statue of Saint Mary of the Cross。This is Marie-like?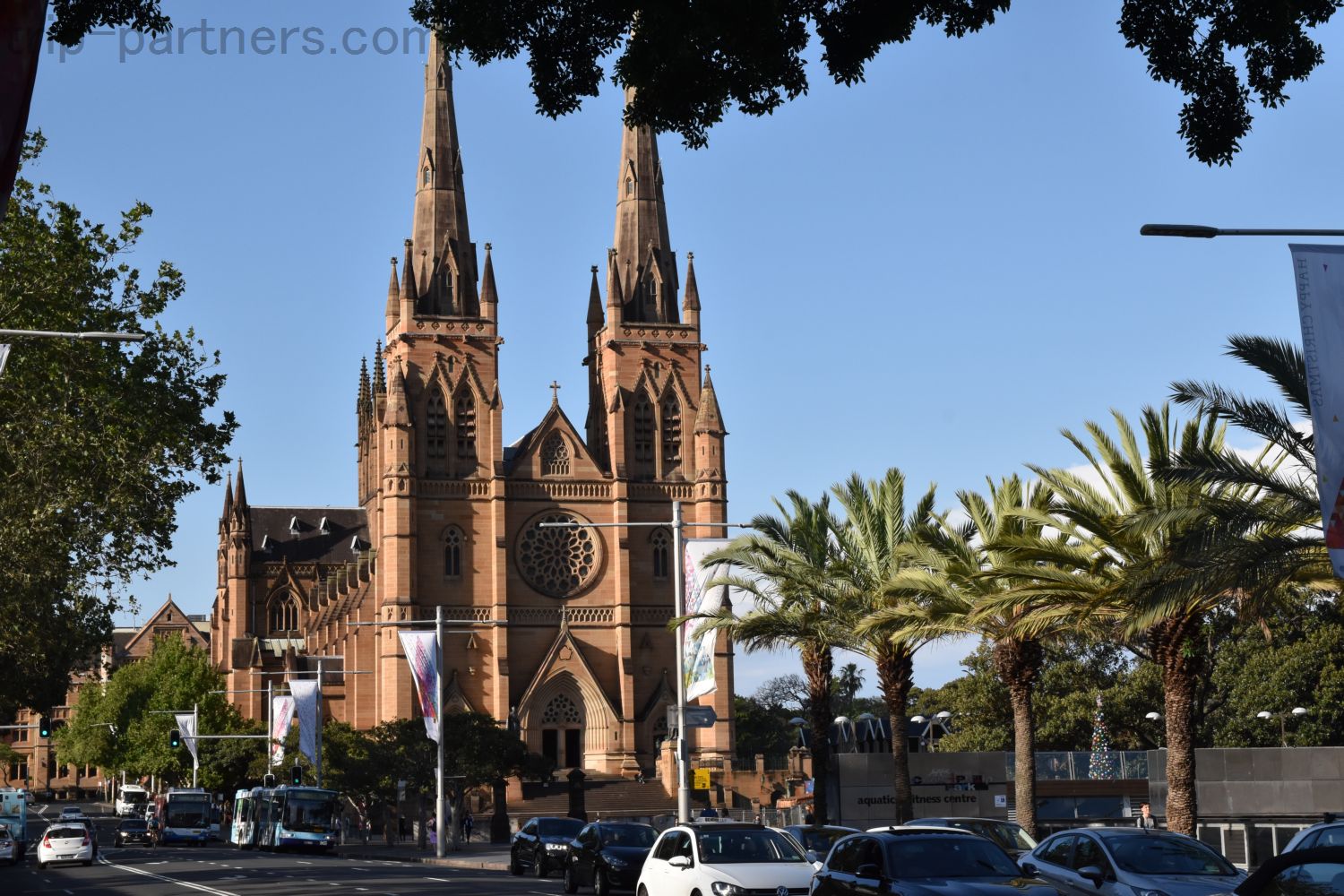 Or let toward the front now。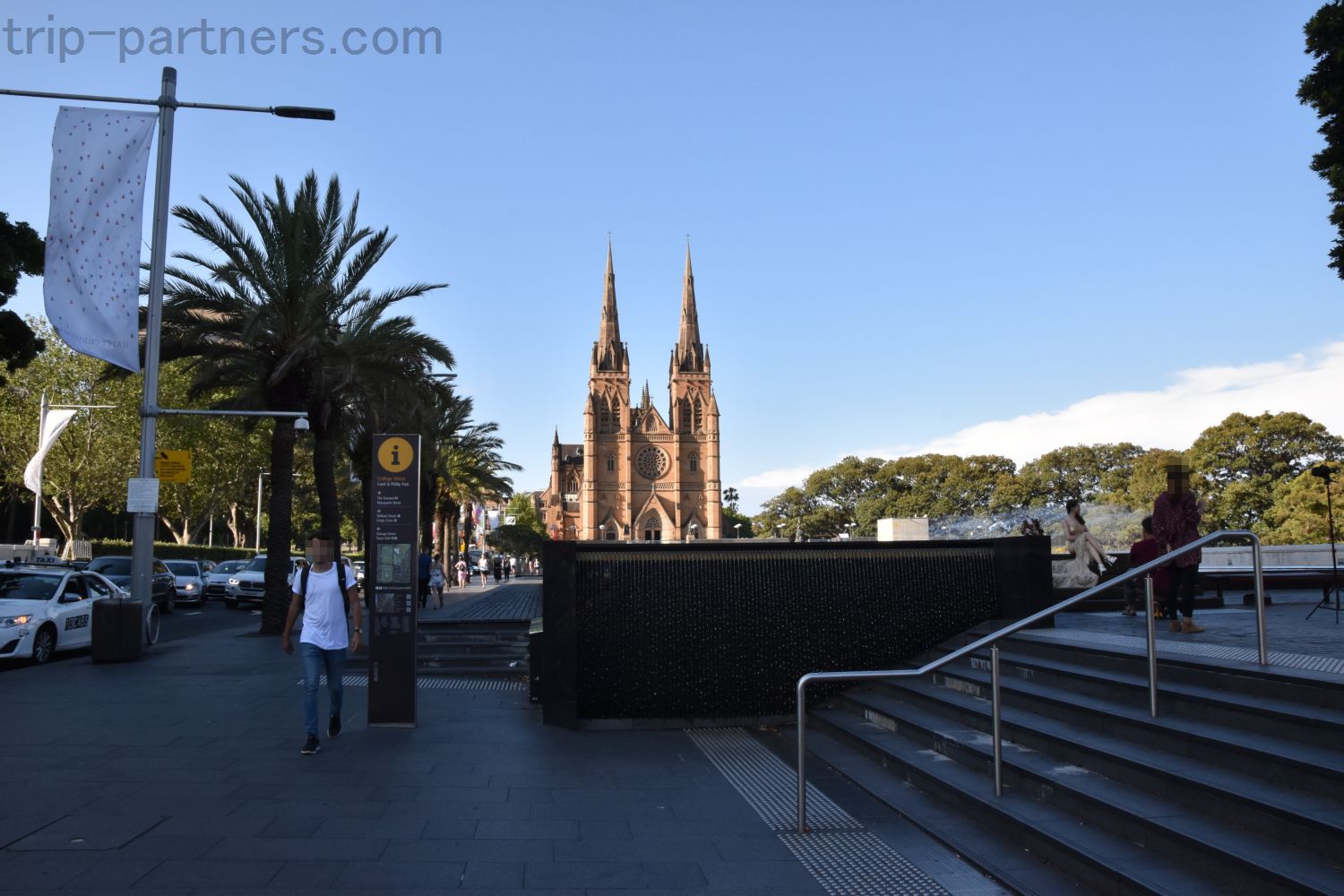 I put the tree is a nice touch of palm!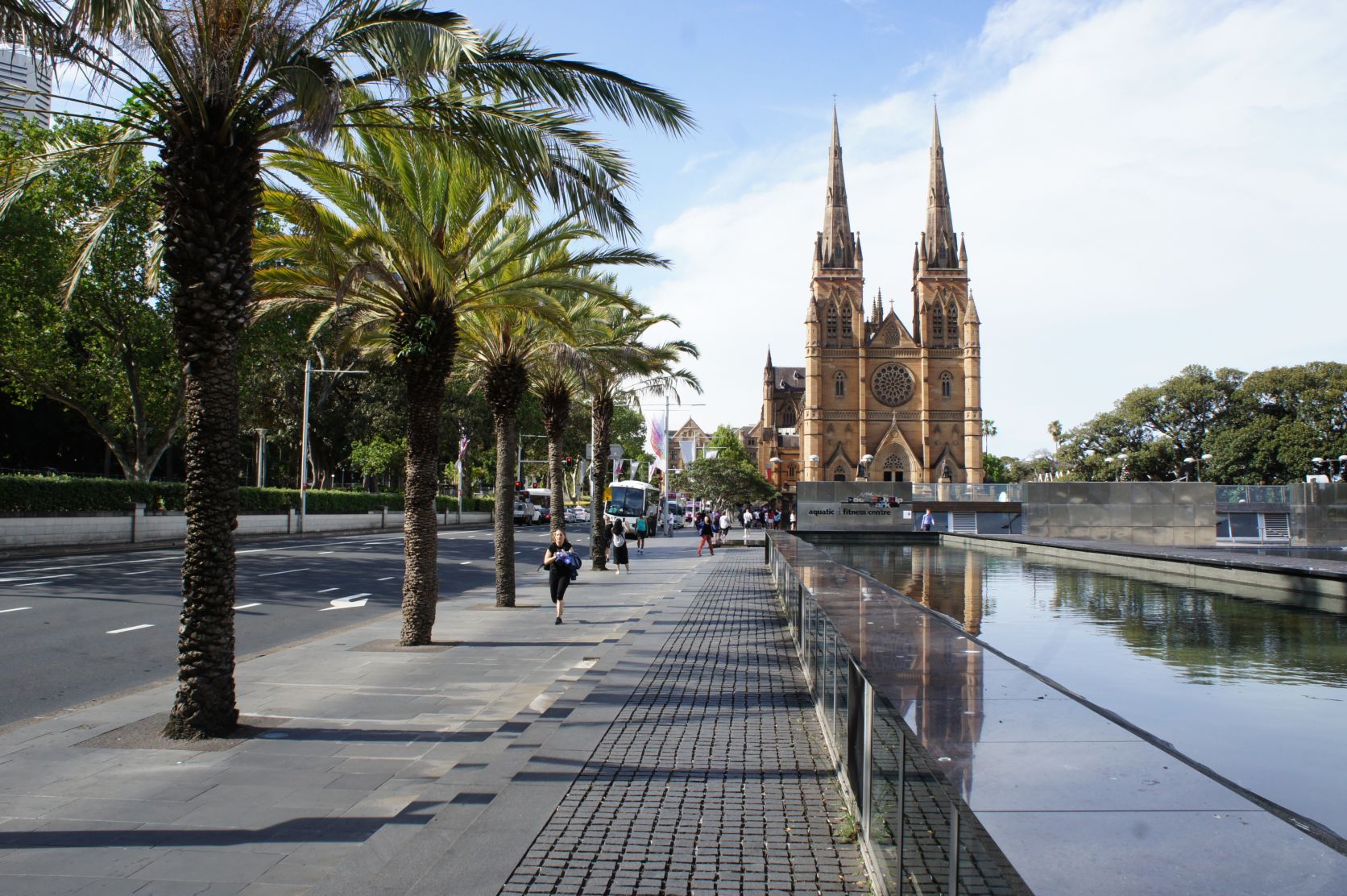 Front of these。Tropical Dana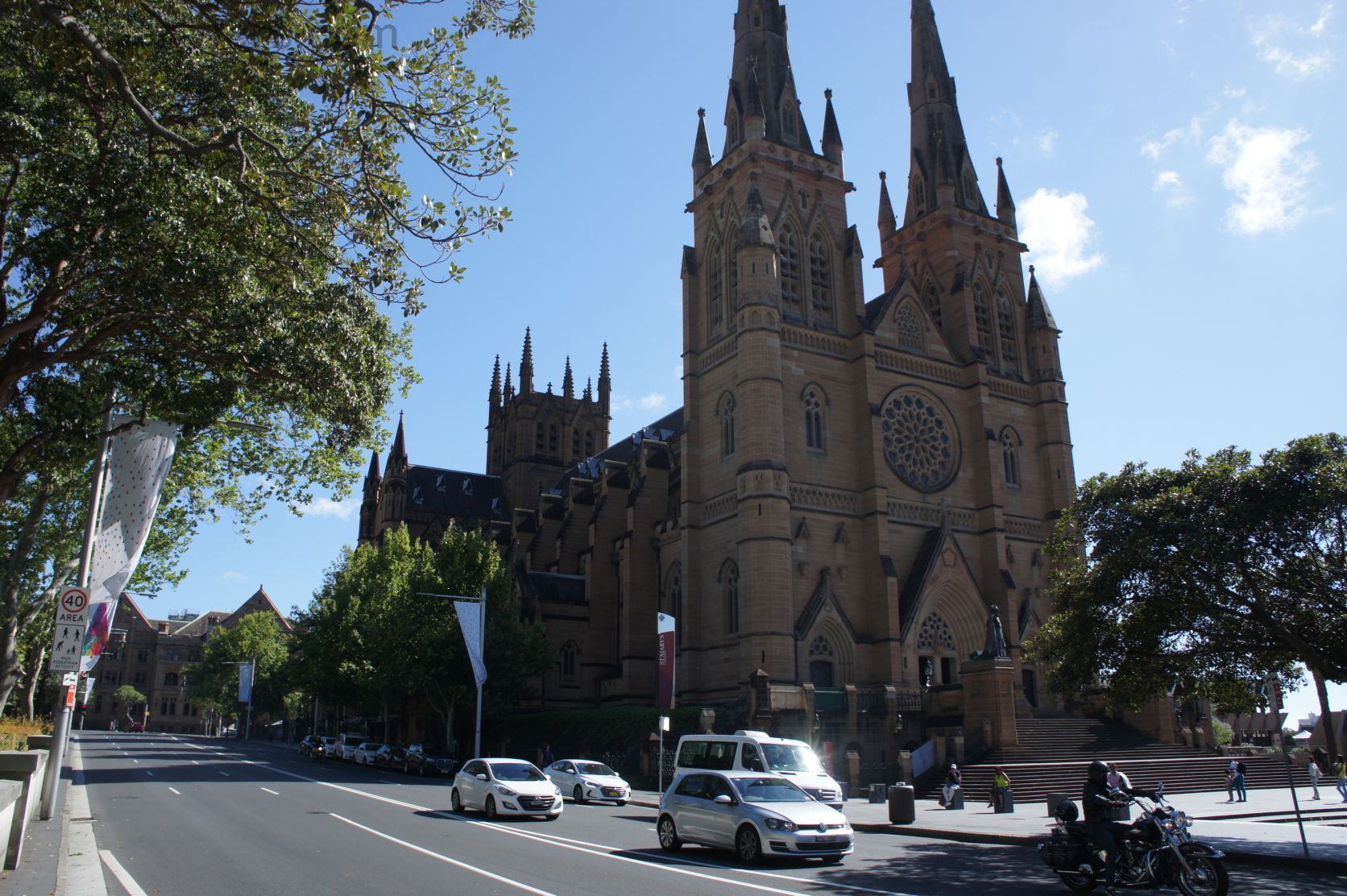 Left angle of 45 degrees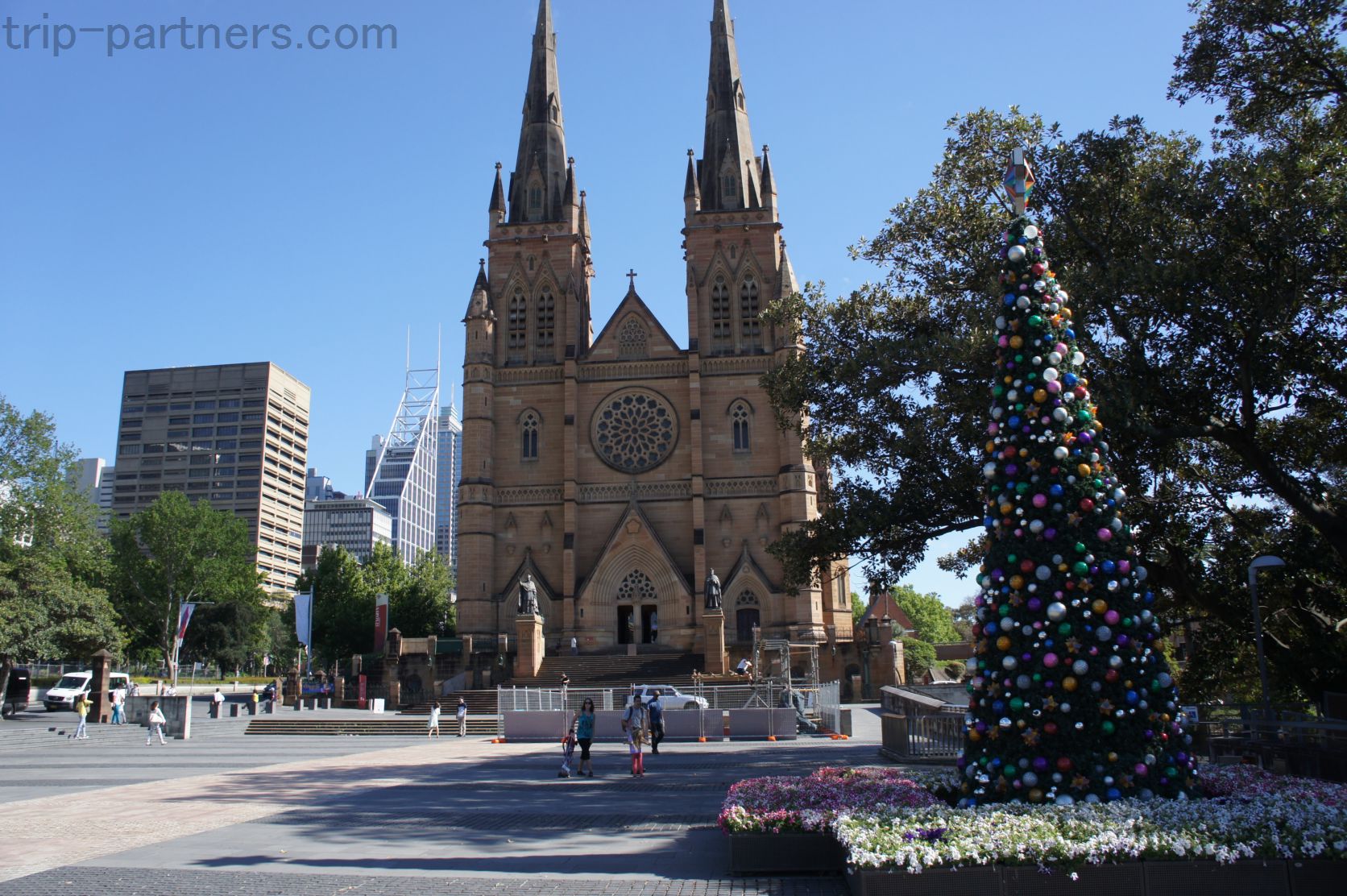 We arrived at the front over。It has the Christmas tree is decorated with so soon Christmas。But the southern hemisphere've got a Christmas and New Year in the summer、Strange feeling something to live on like a Northern Hemisphere Japan。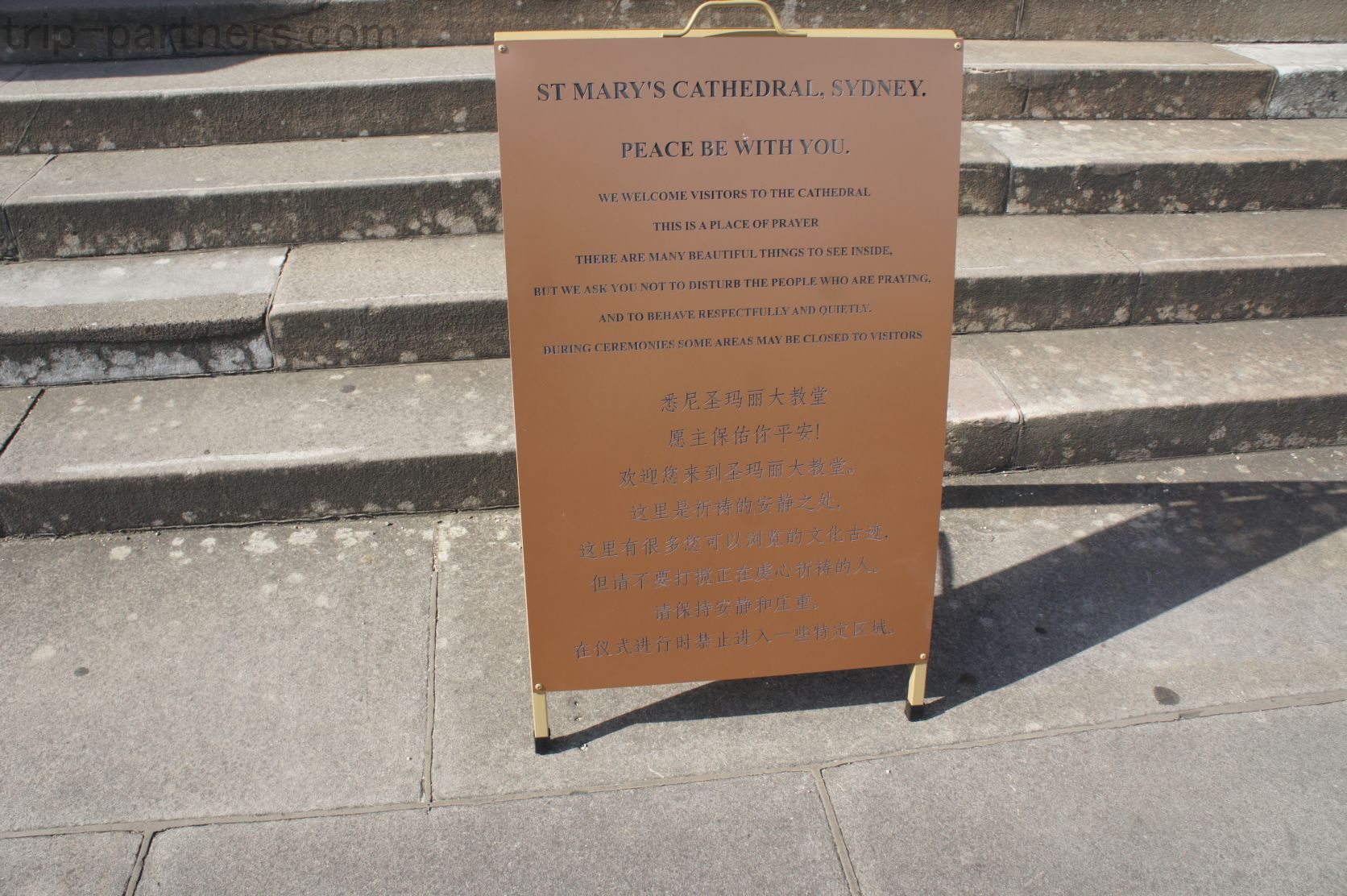 Harashi why story in Chinese ...... Well, but this means that you will be seen later ahead。Very I often Chinese I Sydney。That's even as a residence without 's as a tourist destination。Gone to buy more and more the rich Chinese land to Sydney city from Sydney Airport、We've steadily rising land prices in Sydney、It seems story famous in the local area because。It wide land I Australia、Since the self-sufficiency rate high、Maybe popular of。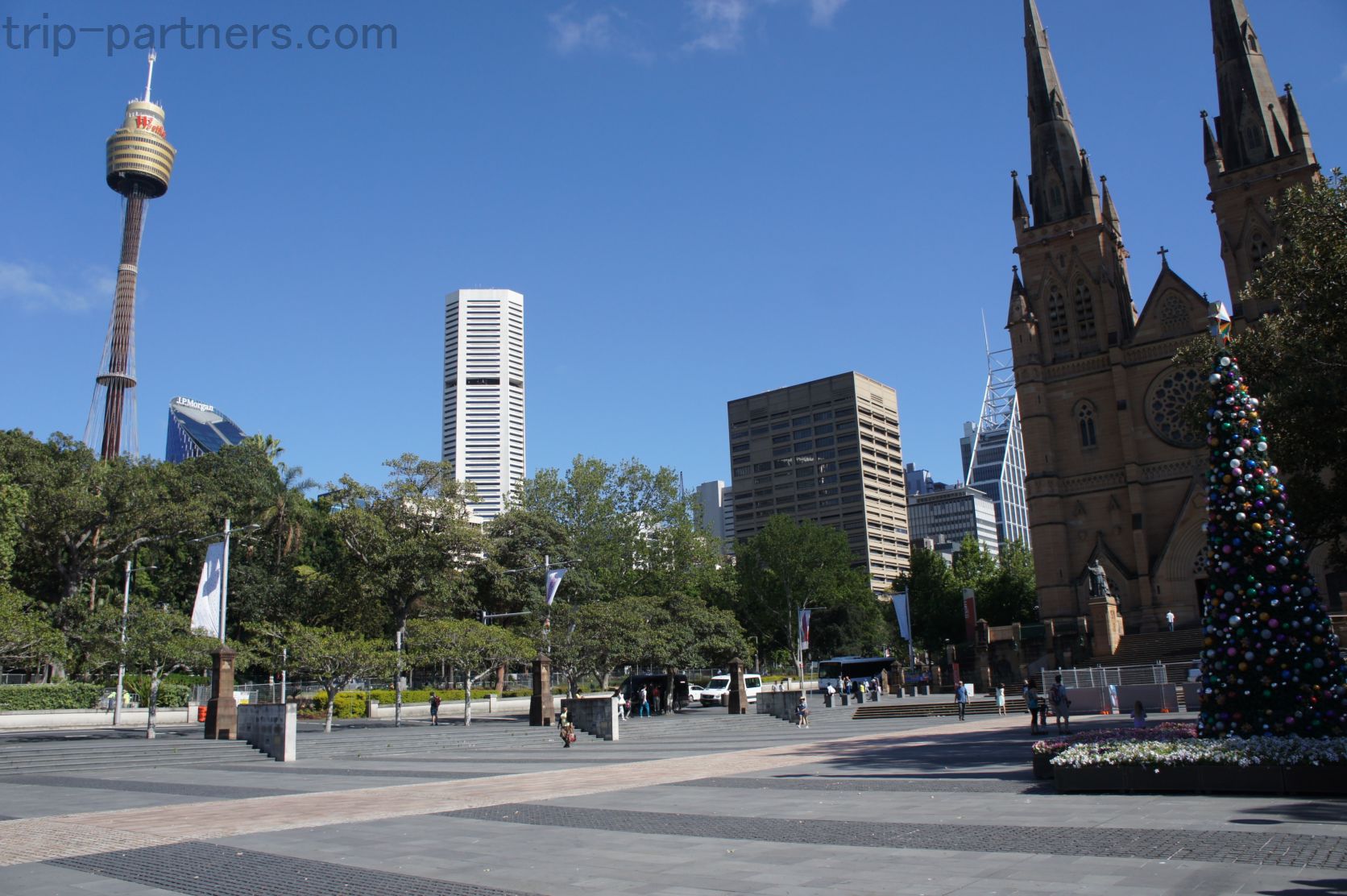 St. Mary's Cathedral with Sydney Tower Eye。Collaboration of historic buildings and modern buildings。Medium 's not like this to be seen。
St. Mary's Cathedral at night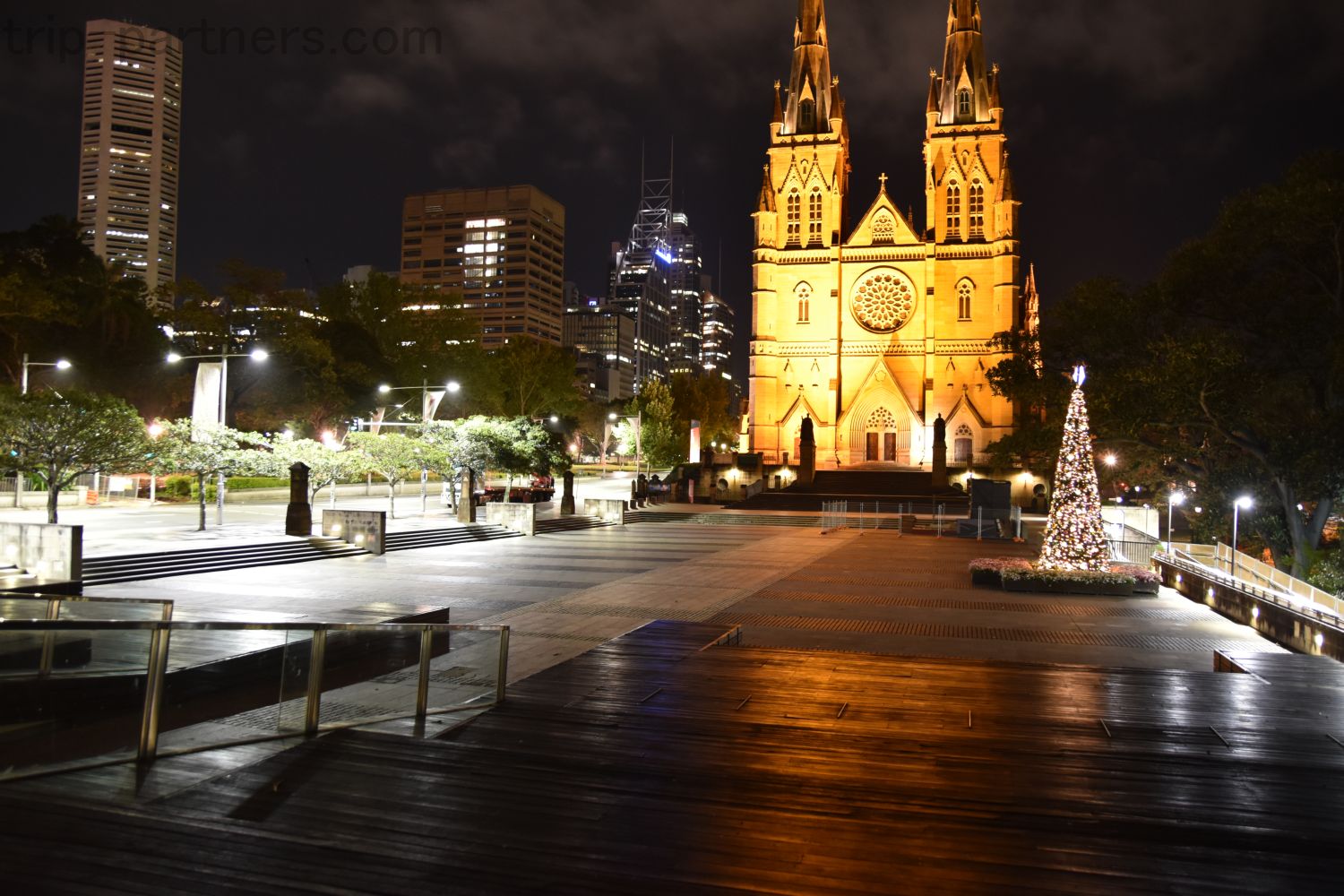 The time is midnight of 1:00。Sydney can be tourist in room hanging camera even this time of the day because the security is good。I enjoy the Christmas mood have also been lit up Christmas tree But only a little。
The next time the Royal Botanic Gardens!