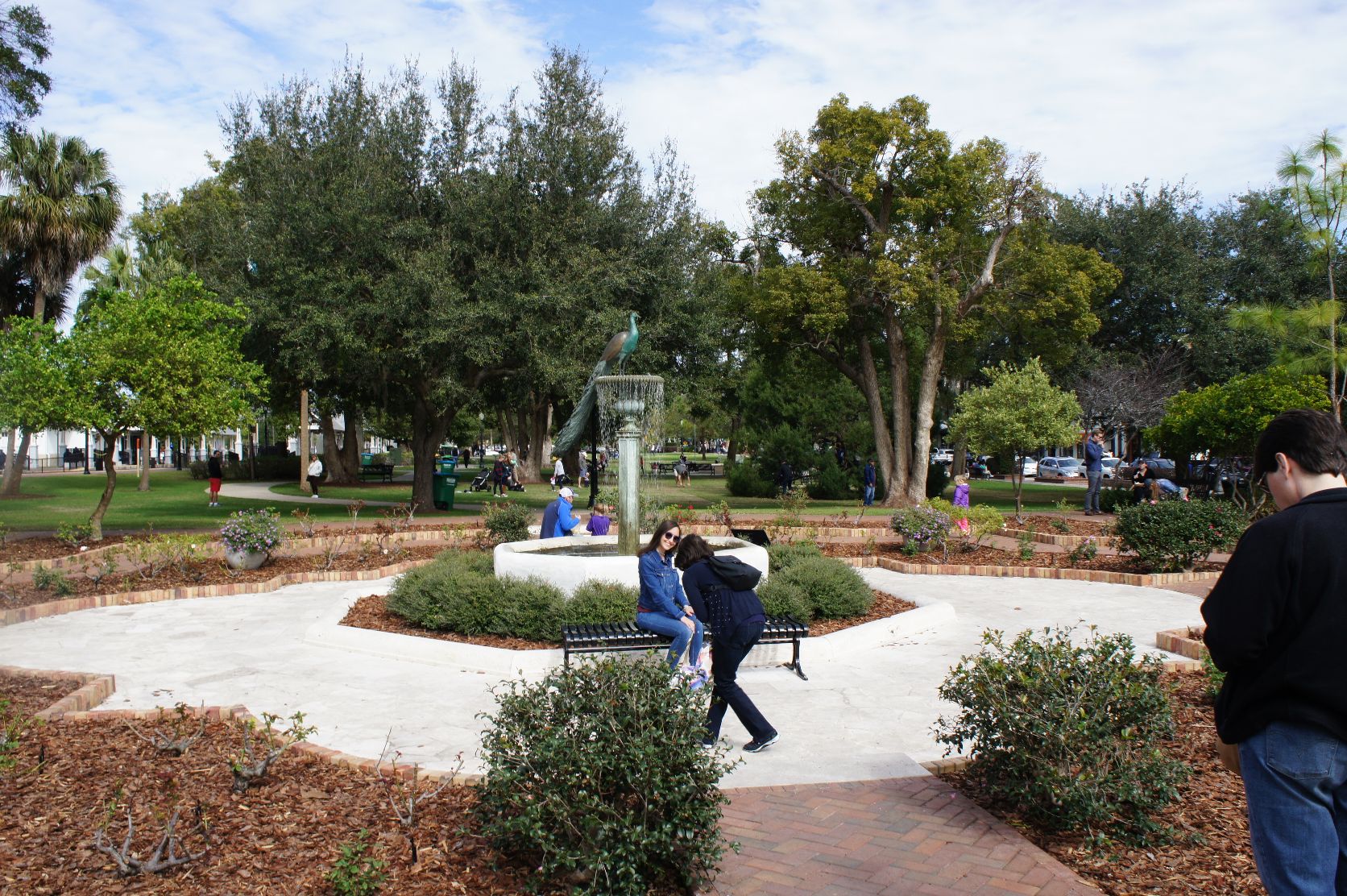 Following the last of Vineland Outlet Mall、At once around and the remaining three of the four large outlet mall today。Although、Because they were close to the relatively International Drive、First, what to tourism from a distance。Winter Park is the first destination to be located in Orlando north。Here seems famous as the residential area of ​​the wealthy。but、Unfortunately, so much tourists visited have not likely because many of the Orlando tourist's theme park purposes。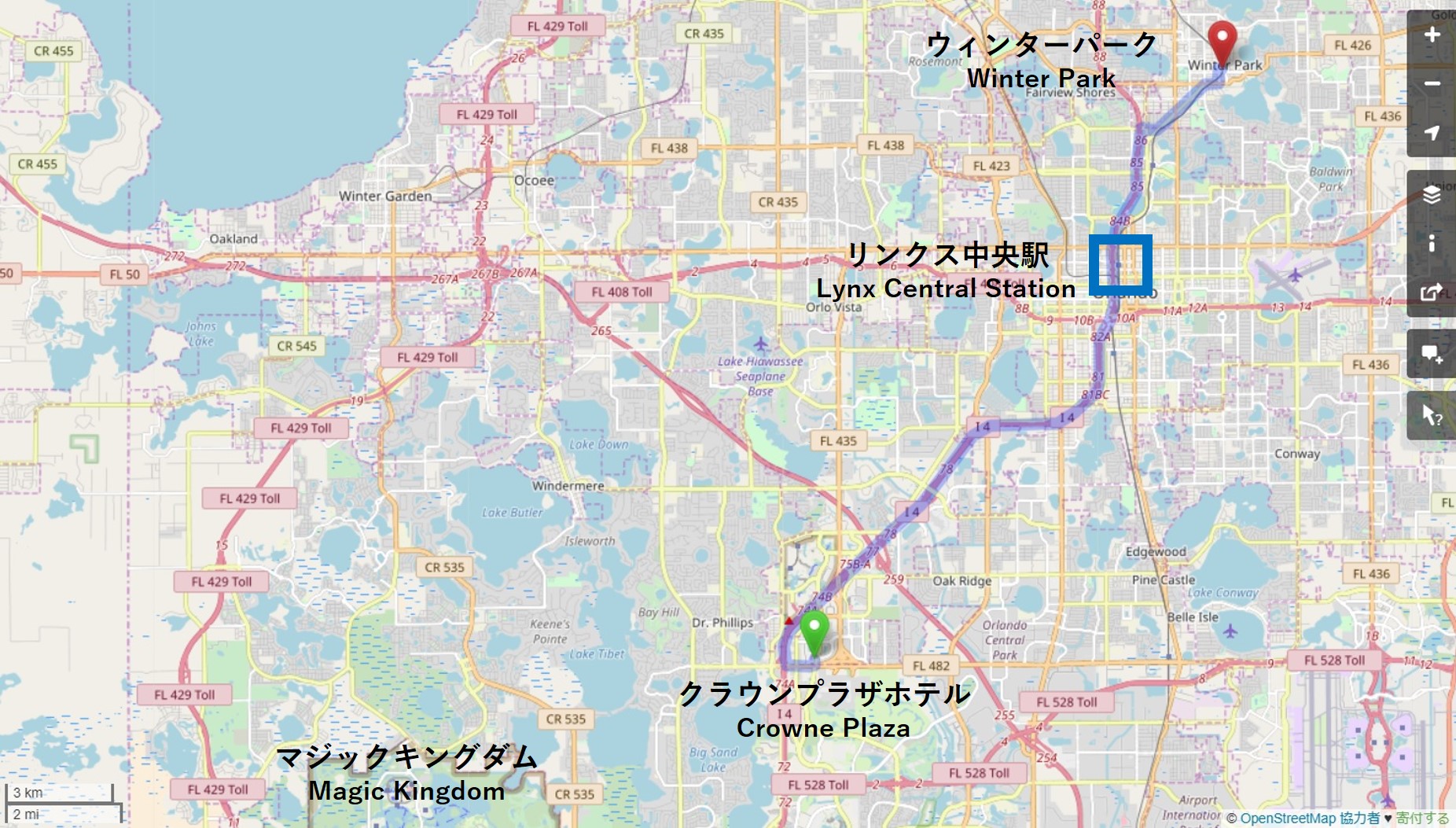 To go from near the International Drive to Winter Park、There is a need to switch once in the Lynx Central Station。Destination was carried out further 10km to the north from there。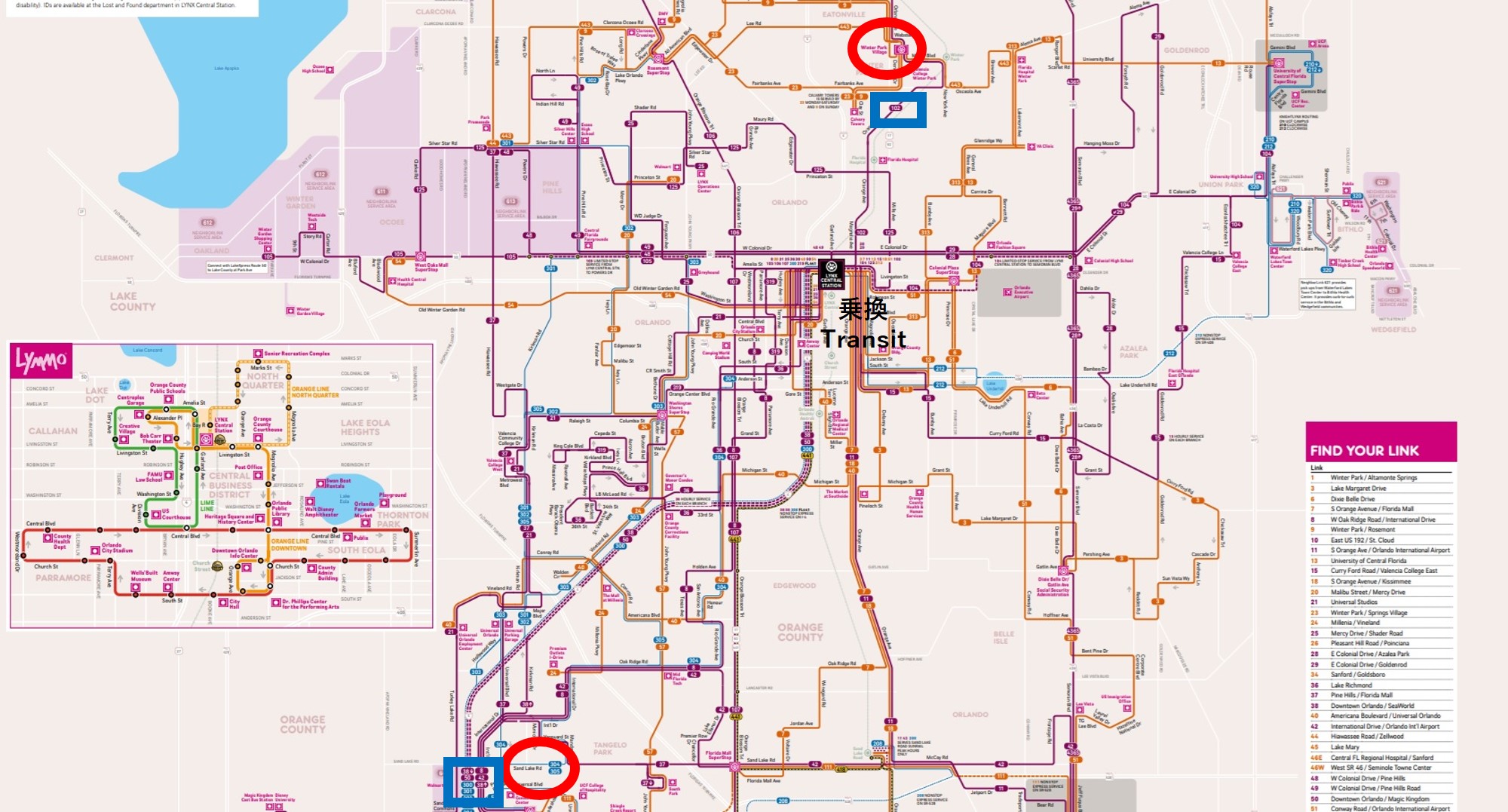 It's Directions in Lynx、First verify that through the bus of what number to the destination of Winter Park。Then it can be seen that go in the No. 102 bus。The No. 102 bus seems to be starting from the Lynx Central Station。Know that can go with bus number 8 is in and go from near the hotel to the Lynx Central Station。In other words、8Carried out in the bus number to Lynx Central Station、I thought that if off at Winter Park OK ...... at this time is within easy to transfer from there to the No. 102 bus。Now that realize the inconvenience of Lynx。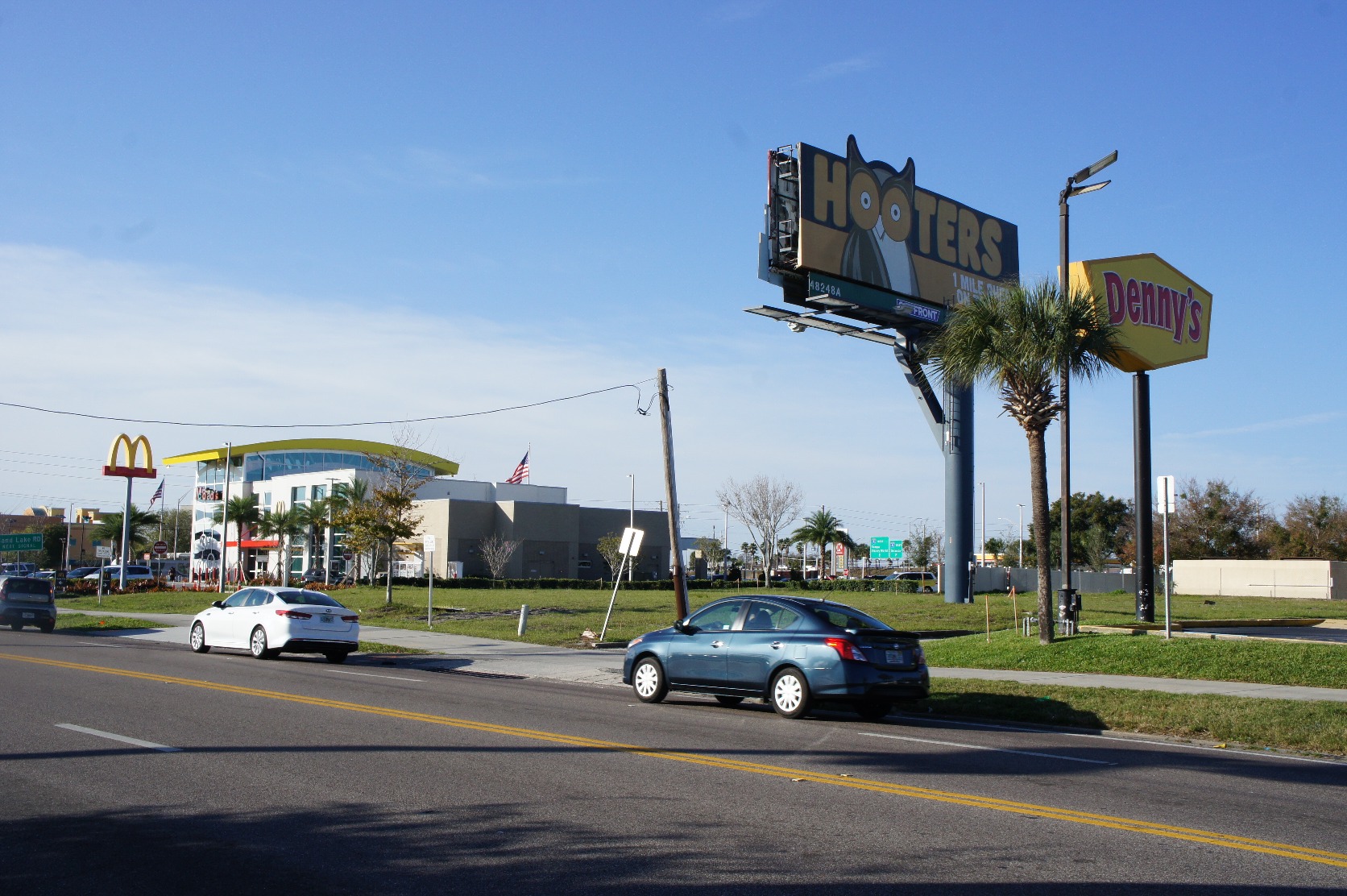 From the McDonald's located at the intersection of Sand Lake Road and International Drive to a little north。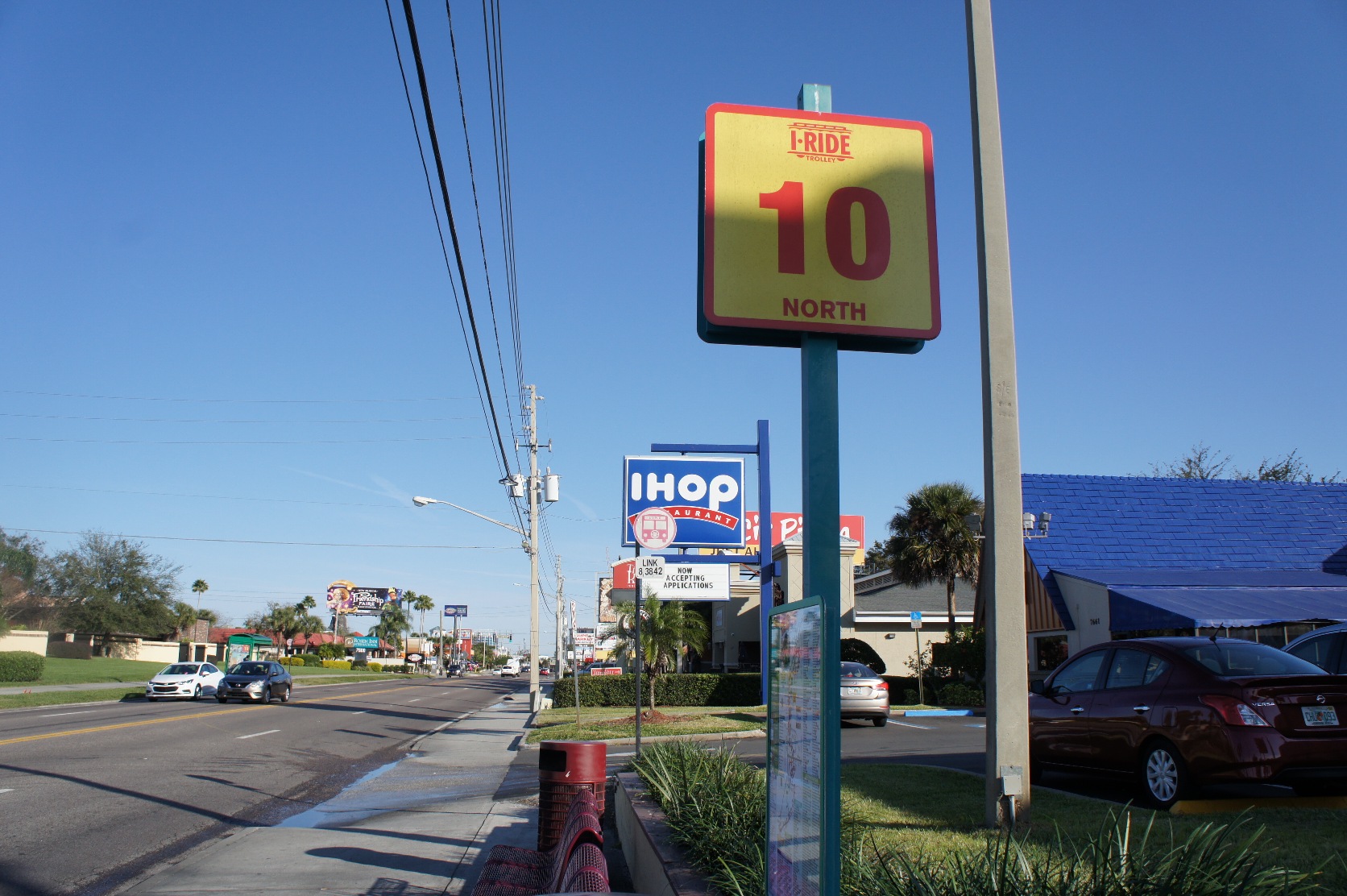 Here is a bus stop。LINK8 under the bus mark, 38, 42You have written me? This time, waiting for the bus number 8。By the way, route bus for tourists of I IRIDE located in front of the Lynx。If there is a red and green line、Things that only a cyclic each attractions。That is, there is more security good tourists to ride。However、Since the place to visit is limited to a tourist destination、We only use the Lynx and this time comes to go to the Lynx Central Station as。after、I to a little higher price if there only for tourists。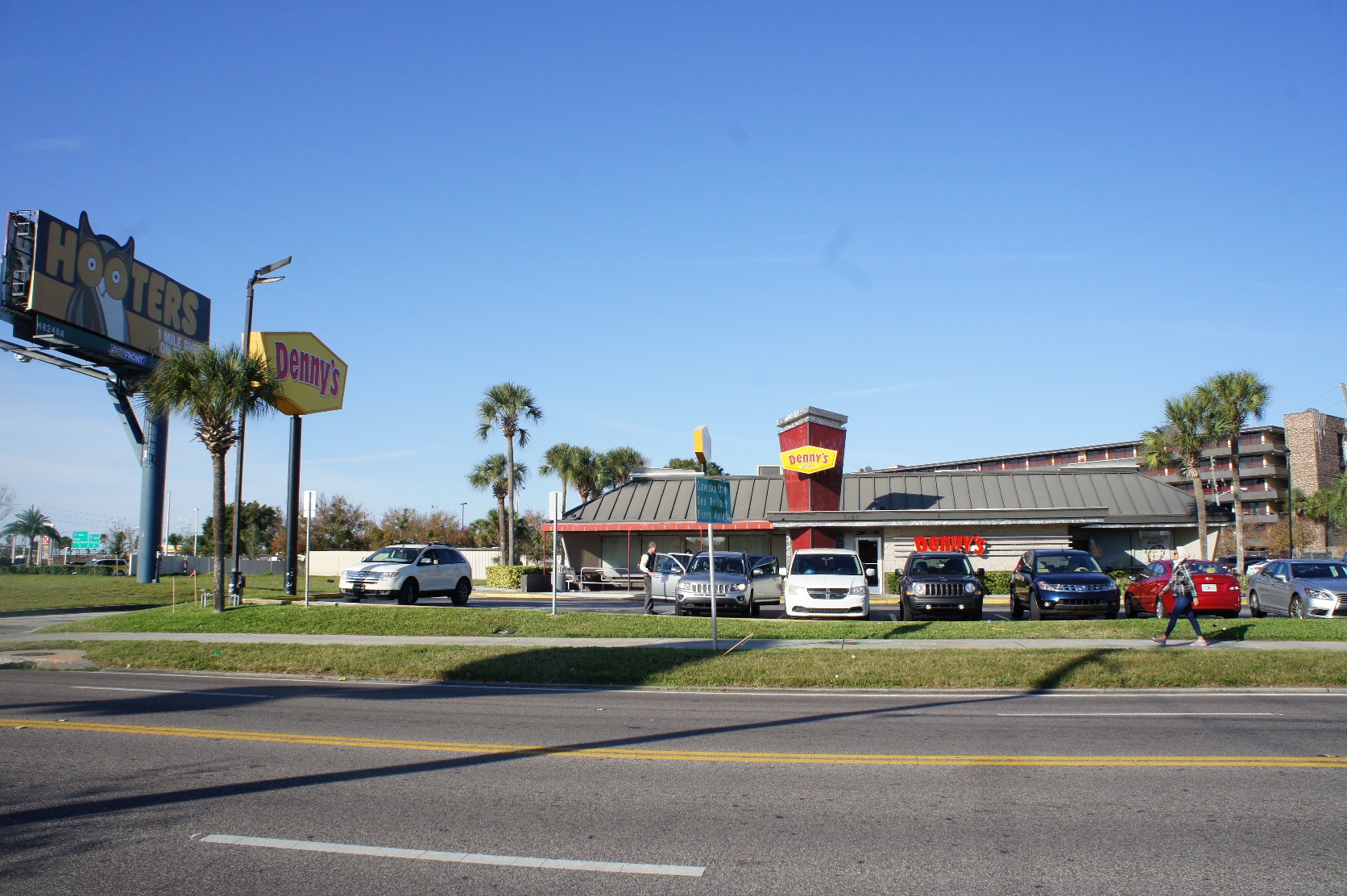 Denny's before your eyes。It's such around 9 o'clock in the morning now I wonder if there are many breakfast guests。Bus does not come for some reason number 8 bus I'm quite come。1Wait intently bus stop while clasped in hand the day tickets。
so、Here whopping 2 hours waiting ...... 38 th and 42 th why # 8 bus to bus is coming more and more does not come at all。When waiting at the bus stop had been crushed time while talking since spoken from the direction of the Black。That was kind of interesting、That it is possible to put the bike in this Lynx bus。How that the rack is mounted to pack the bike two cars on the front part of the bus。
It also was cold to it。While Orlando is very warm because the American South、This time in January。That was the winter。As it will be sufficient if we have something to put on one because the Well was also able to wait long enough for two hours at short-sleeved。
At last the long-sought No. 8 bus arrived at the Just when I thought or try to use a taxi come soon impatient。Naa was really happy(Lol)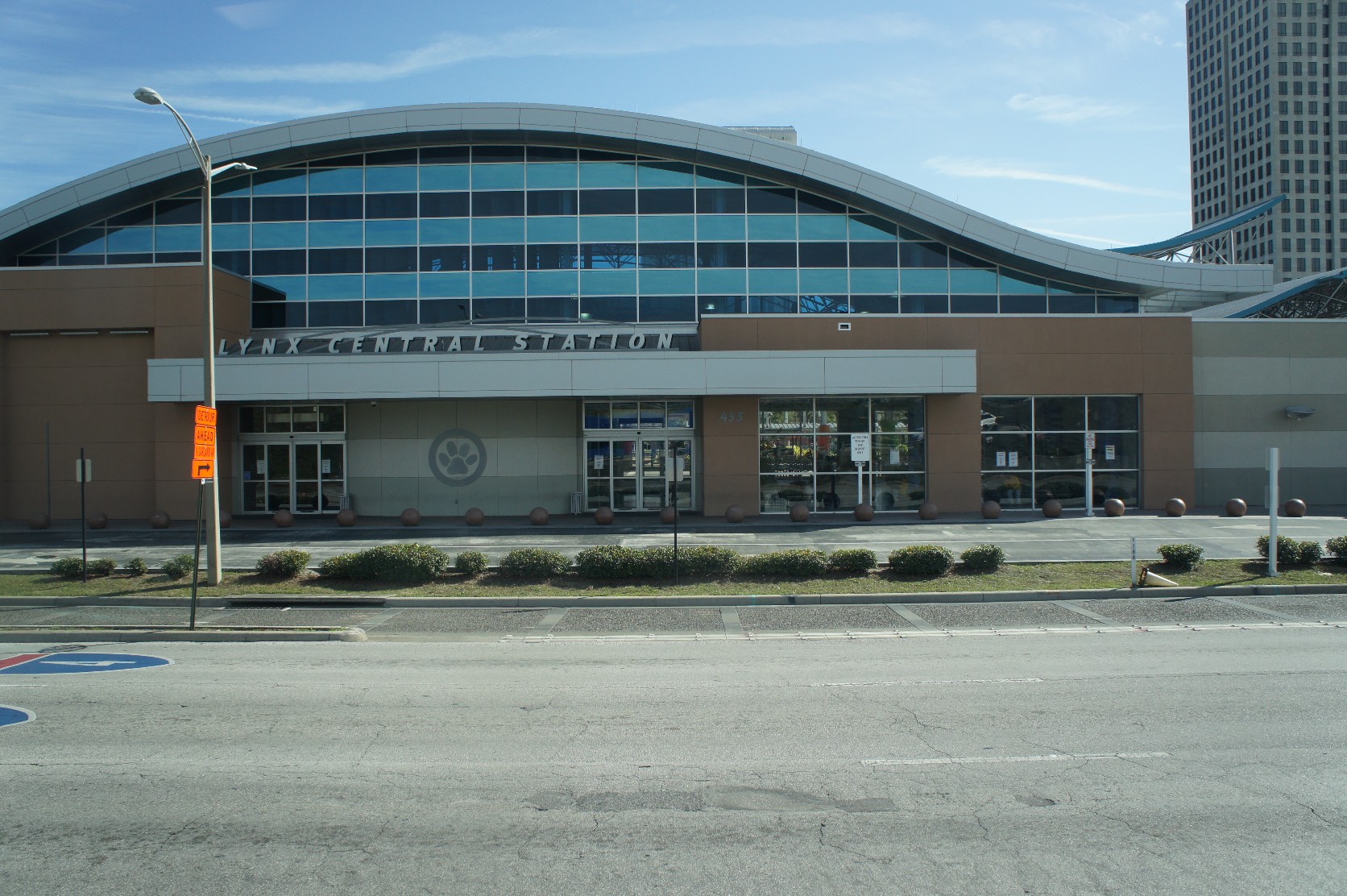 I wonder if it was about 20 minutes be tossed to the bus? We arrived at Lynx Central Station。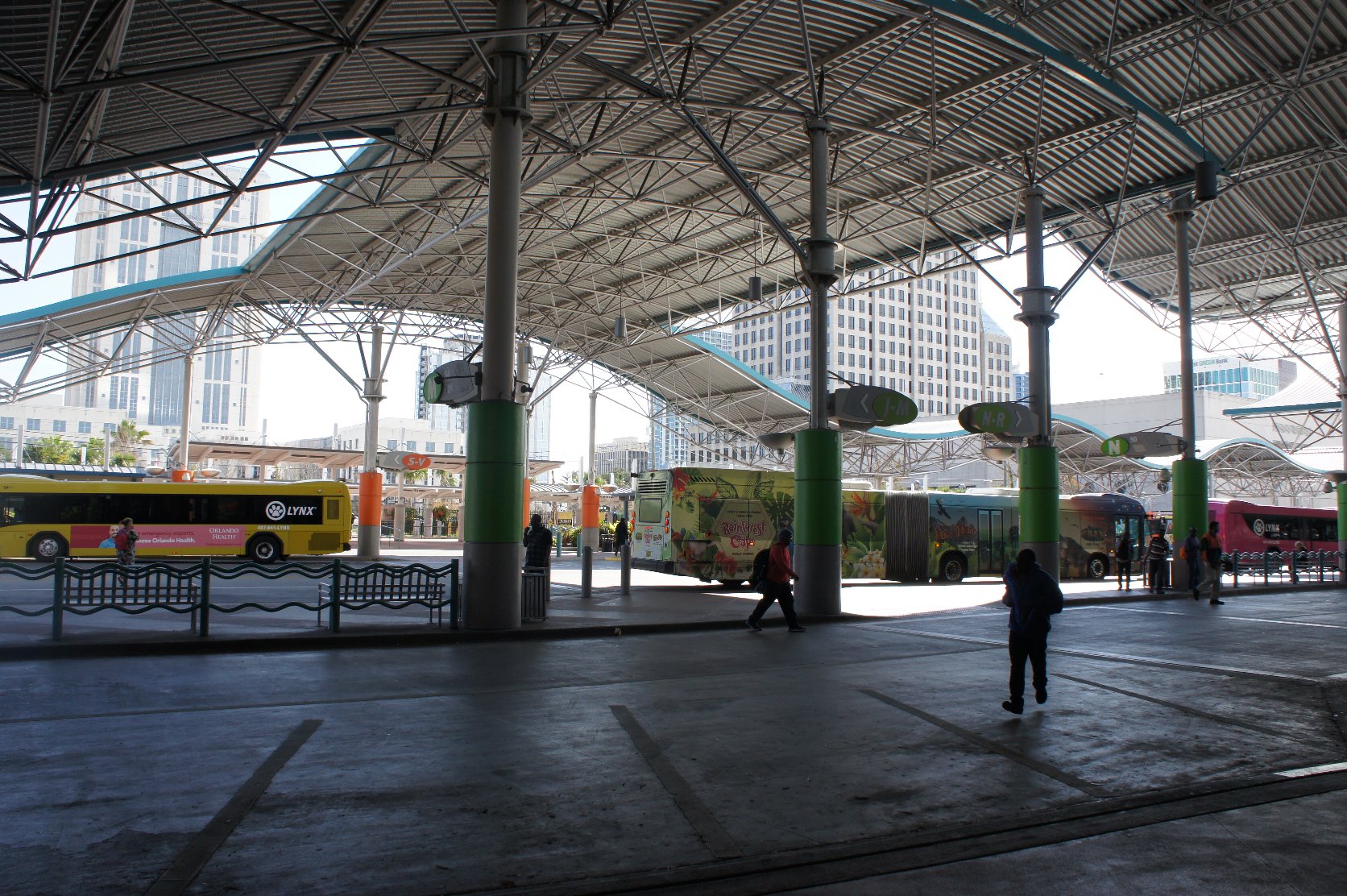 The so-called ordinary bus terminal。Security seems very bad。Tourists - like the did not have even one person。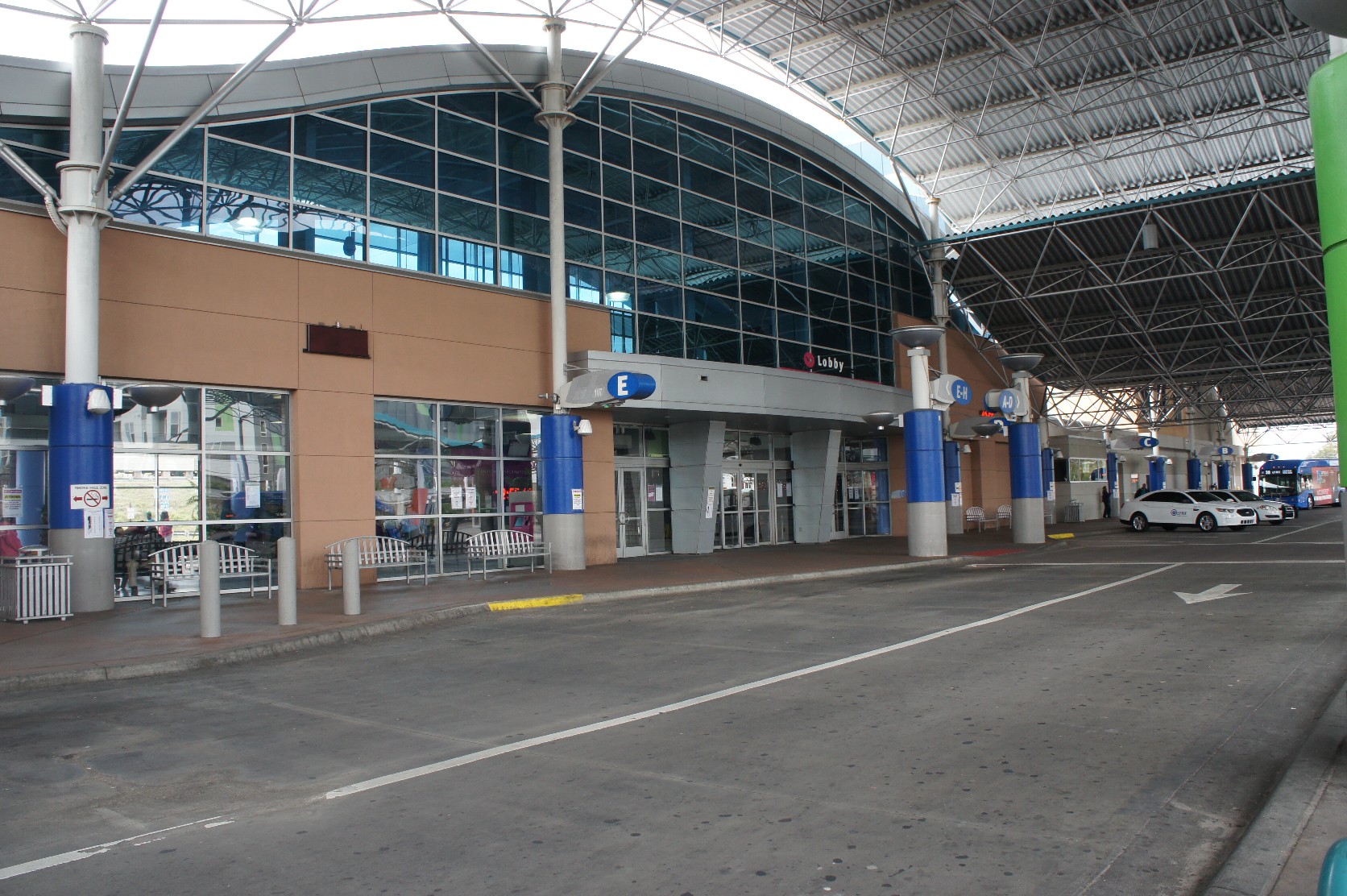 Let us enter a little in because there is a lobby。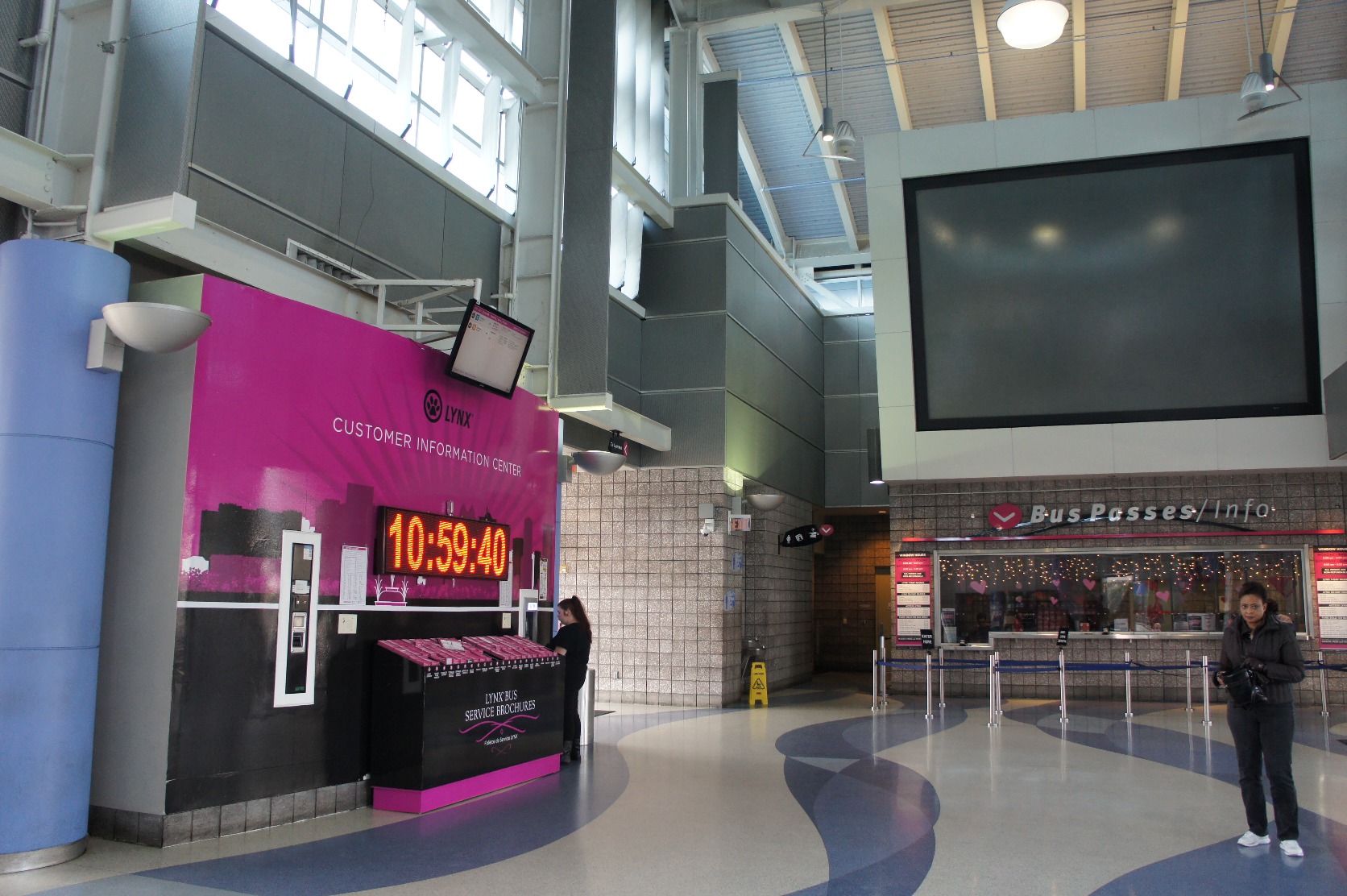 Information Center and ticket office。No particular errands Well。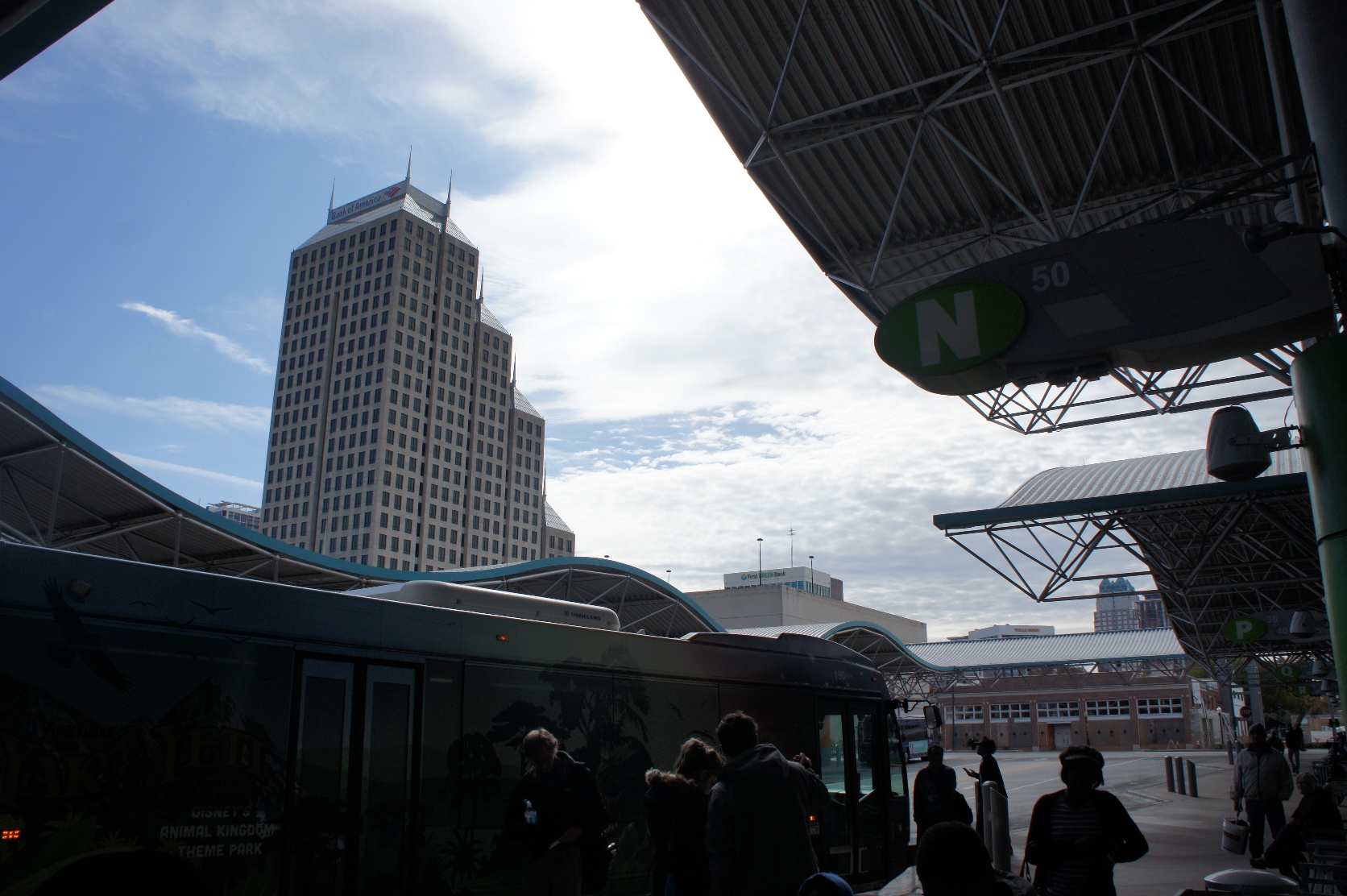 Scenery from the train station。Stand out Bank of America Corporation of building。Here seems to be very close from downtown Orlando。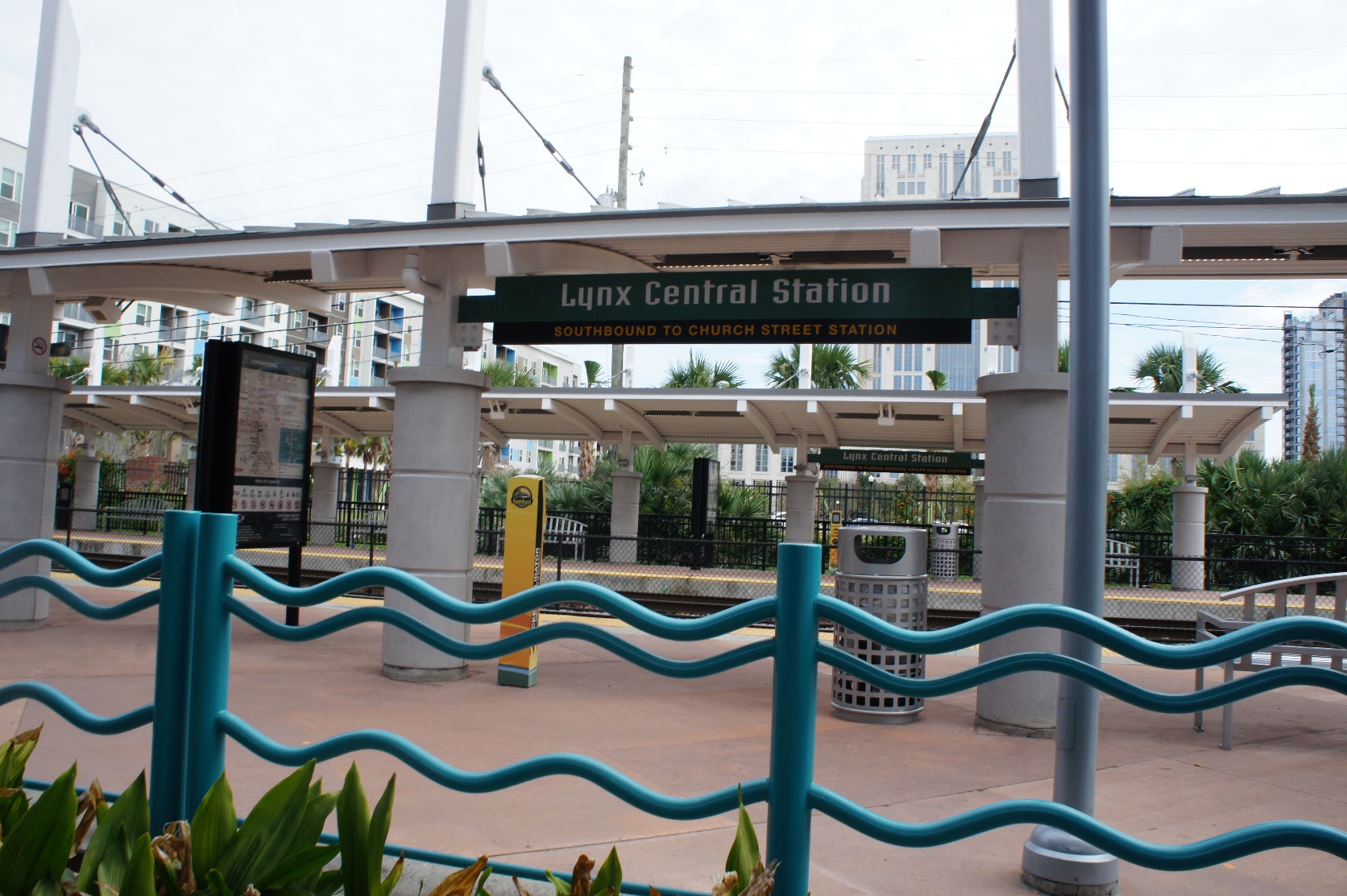 Here the railway station。Certainly it's also possible to go from here to Winter Park、Since the day are buying tickets go by bus only。I do not care、Guests will'm running a single pace in the many hours I was not seen even once of running this train。
Ride because luckily No. 102 bus is coming soon。The prima facie driver was confirmed whether or not to go to Winter Park。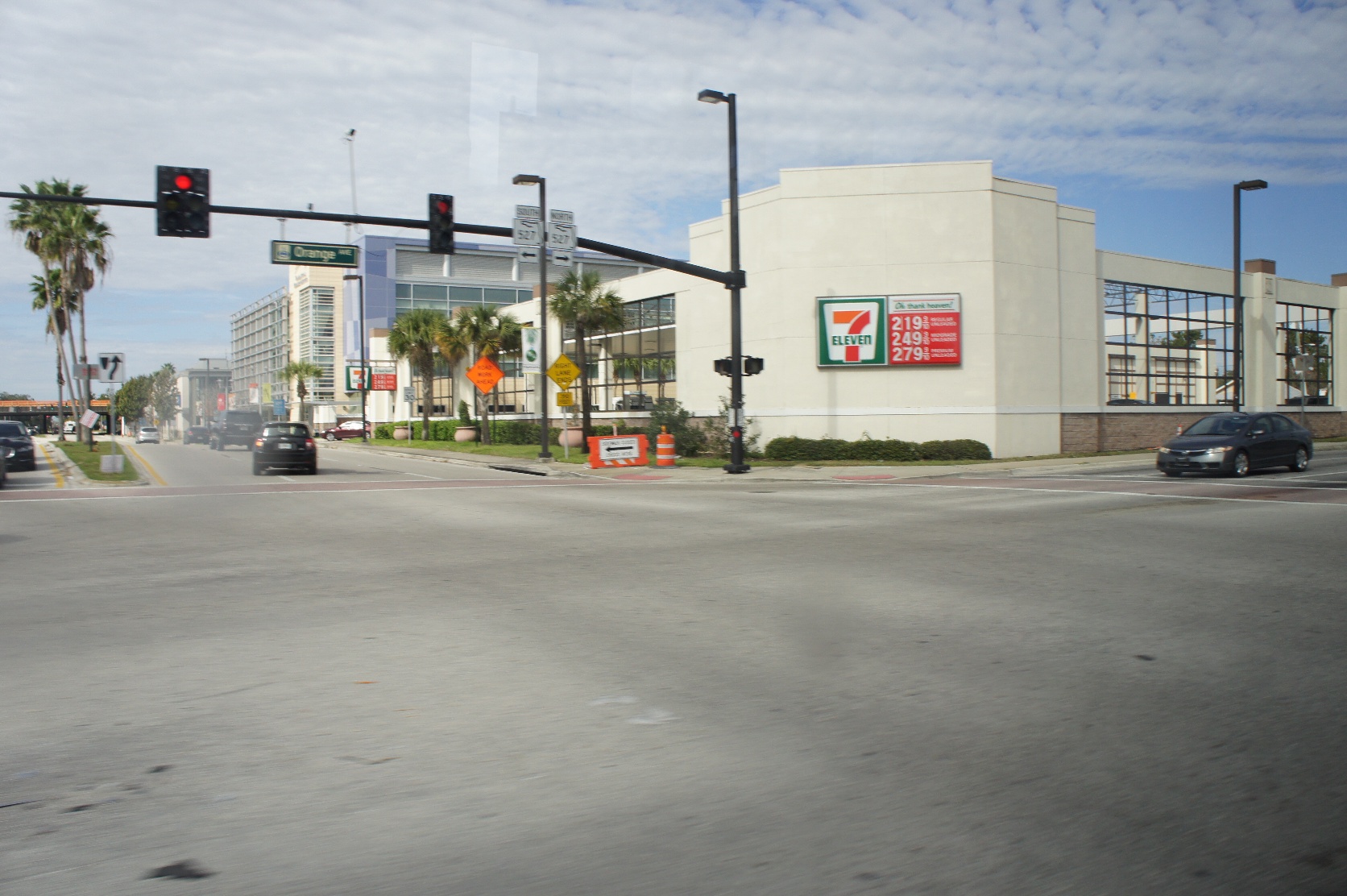 Seven-Eleven was visible from the bus。We've got a lot of Seven-Eleven in Orlando、Is not so much to me just like a convenience store in Japan。It features most of the gas station。It seems Apparently Seven-Eleven is also a famous gasoline chain stores。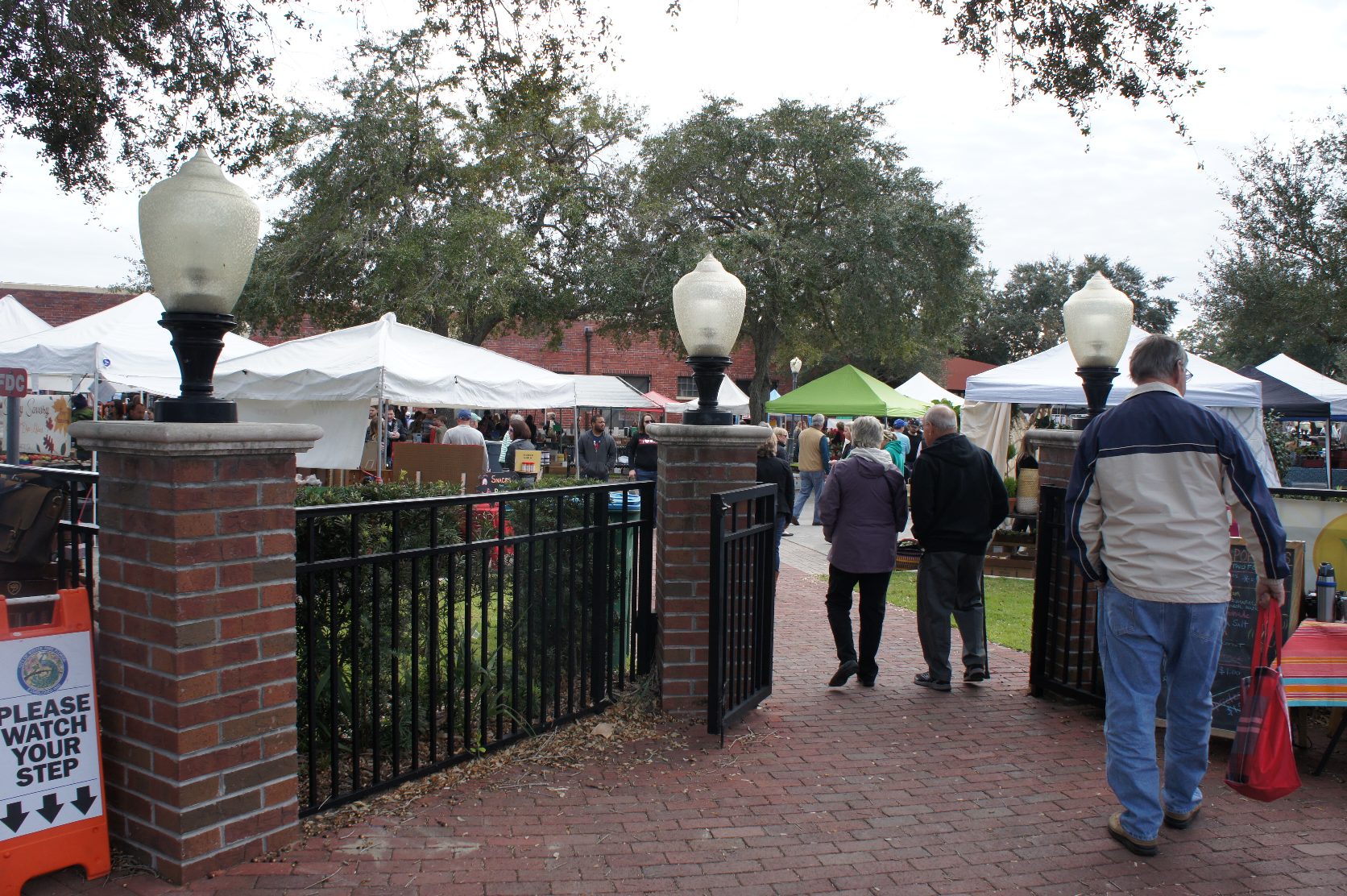 Wi-Fi Now that we have close to Winter Park while checking in getting off to pull down and jerk the rope near the window signal。The crowd as soon as down。Into the time being。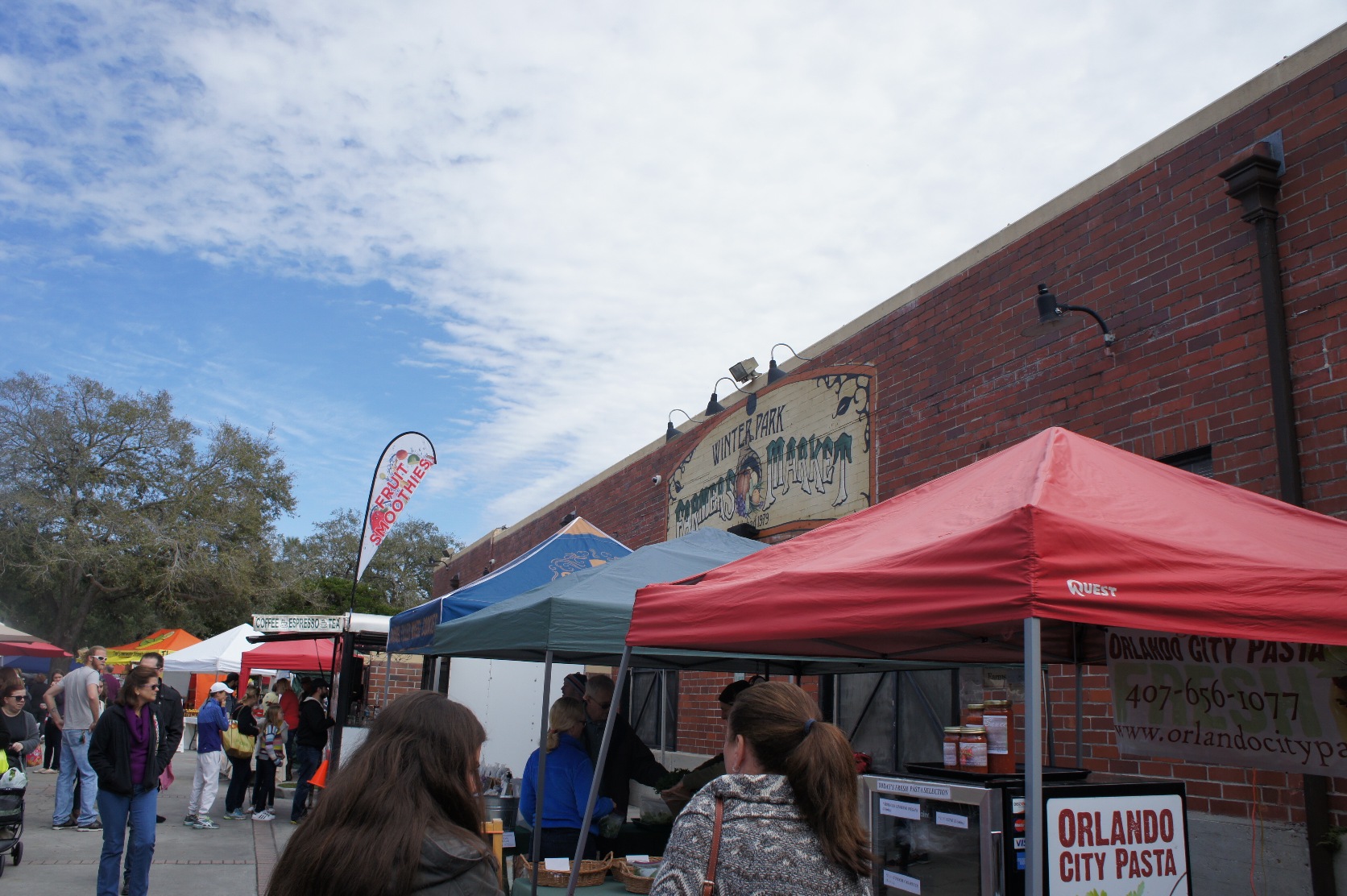 It's happened like market was open this day softening。There are many whites than blacks。After all, whether residential area inhabited by wealthy wonder security is good。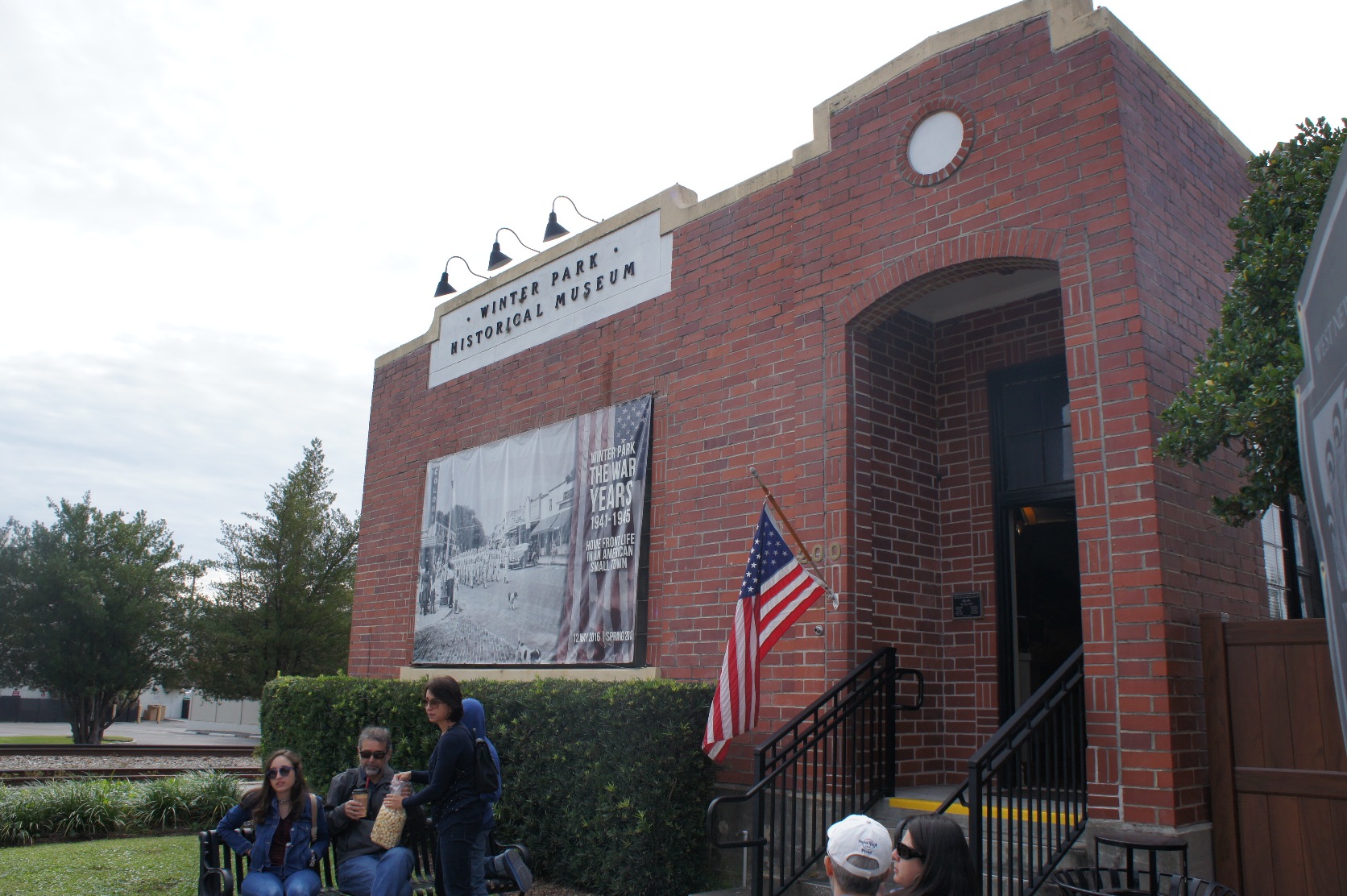 Datte History Museum。I tried to enter into the time being、It's photography ban、I wonder in particular was nothing。It's a maniac too I history of Winter Park。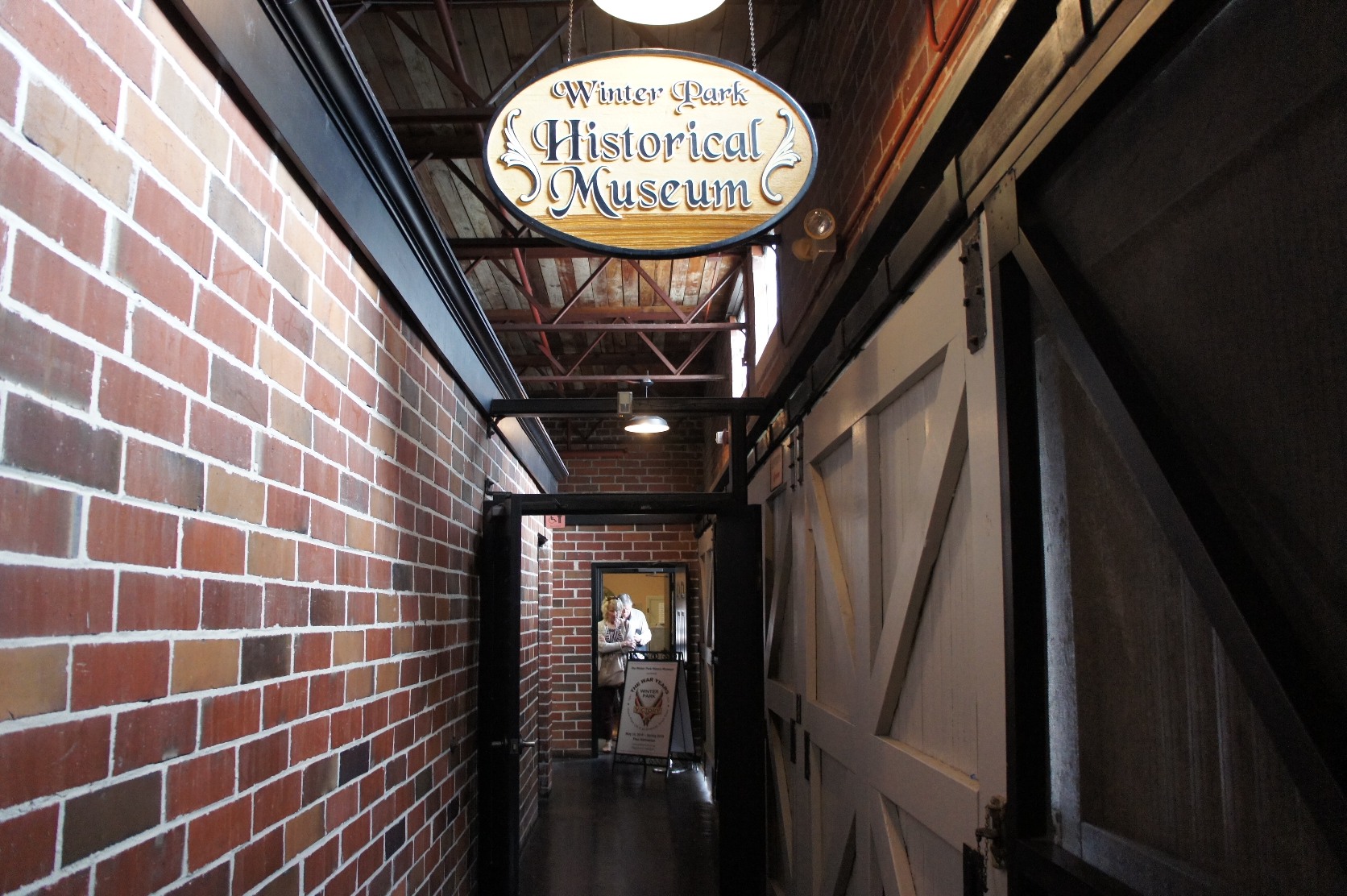 Contact passage from the museum to the market was through。By the way, those who want to add a use here because there was a toilet in the hereabouts。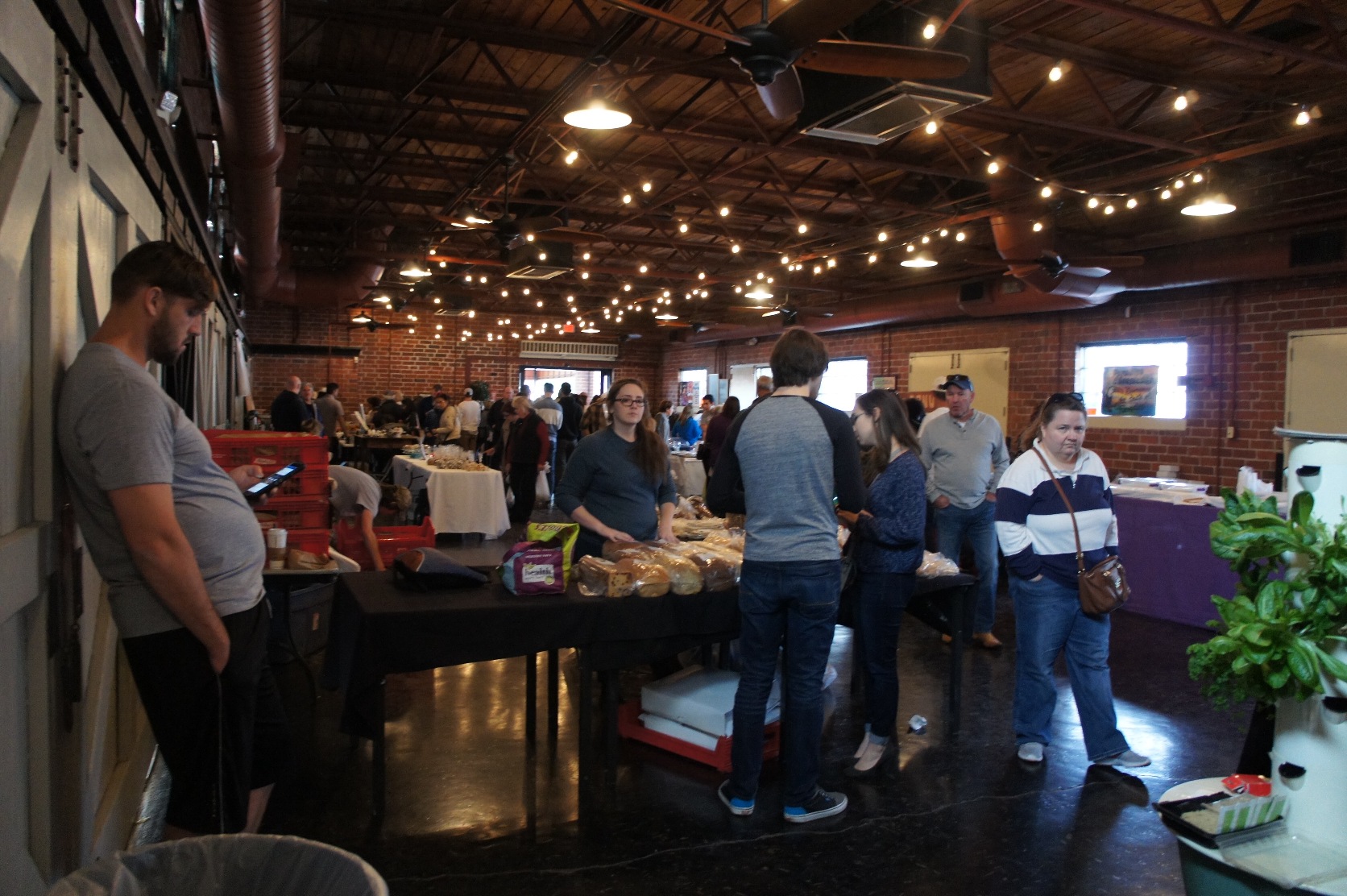 Well ordinary market。When I took the camera something glared which are ......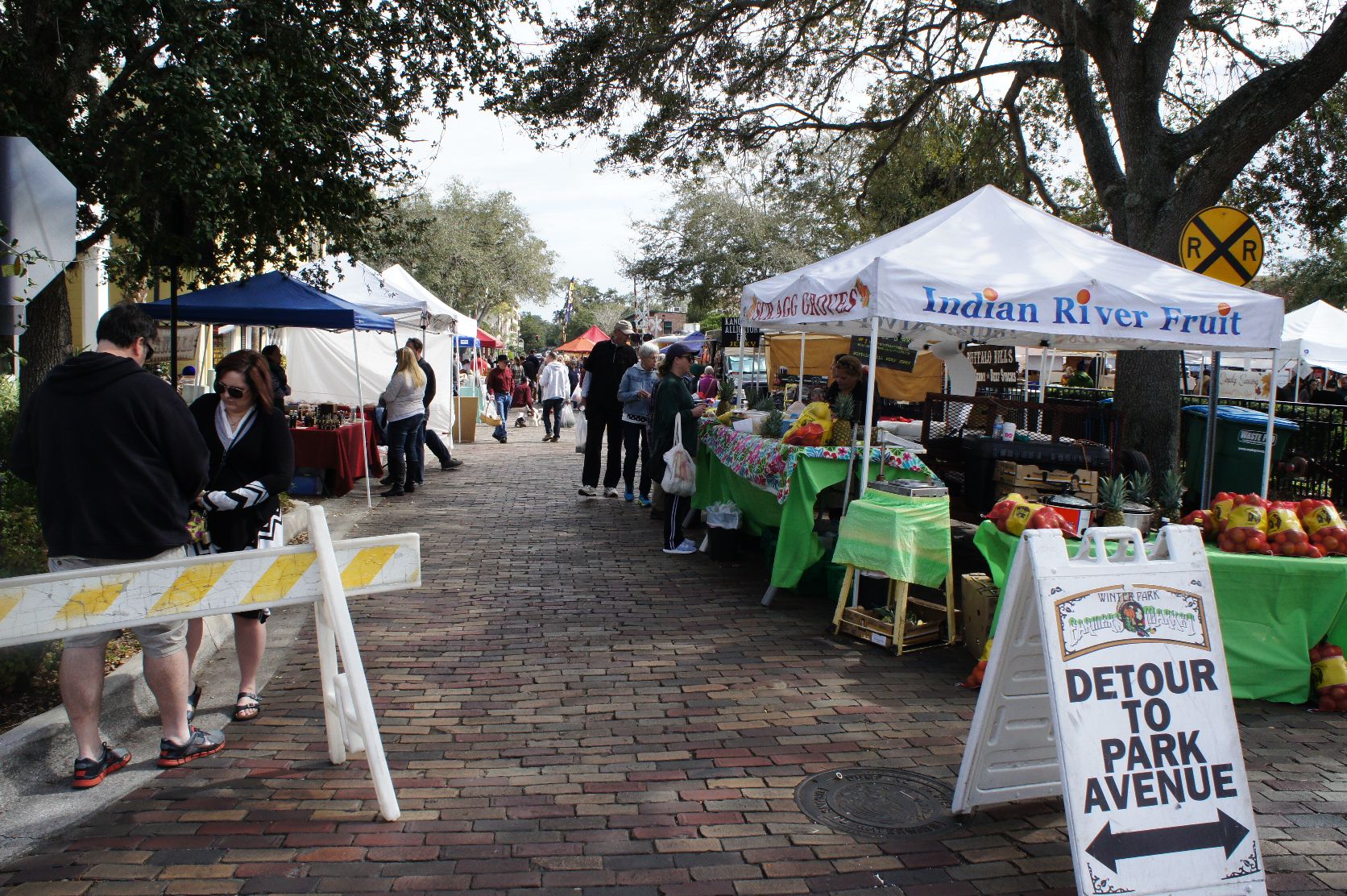 Meantime soon market is trying to after。I to I spent much time in the bus latency。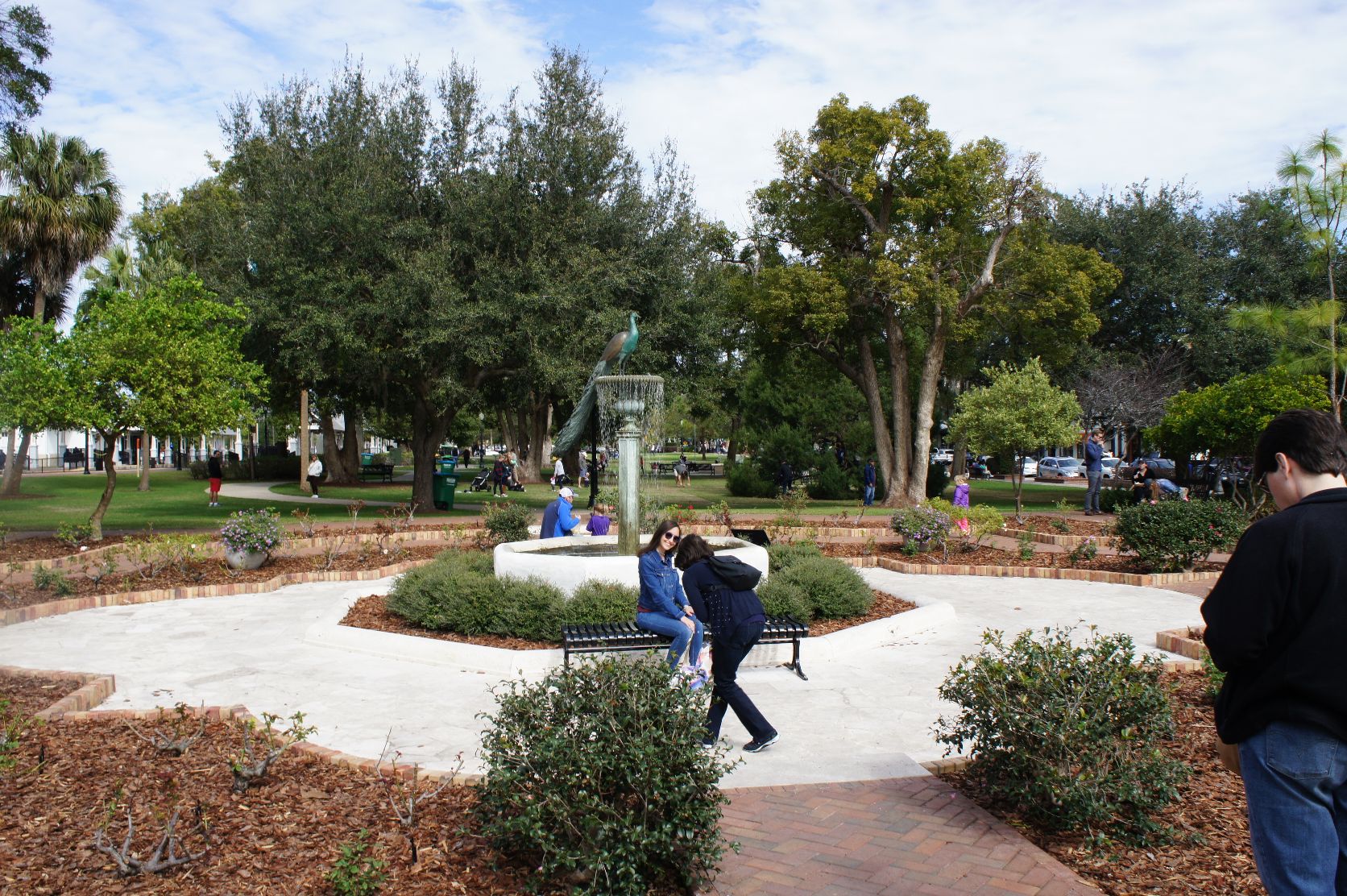 park。Only a large park named Winter Park。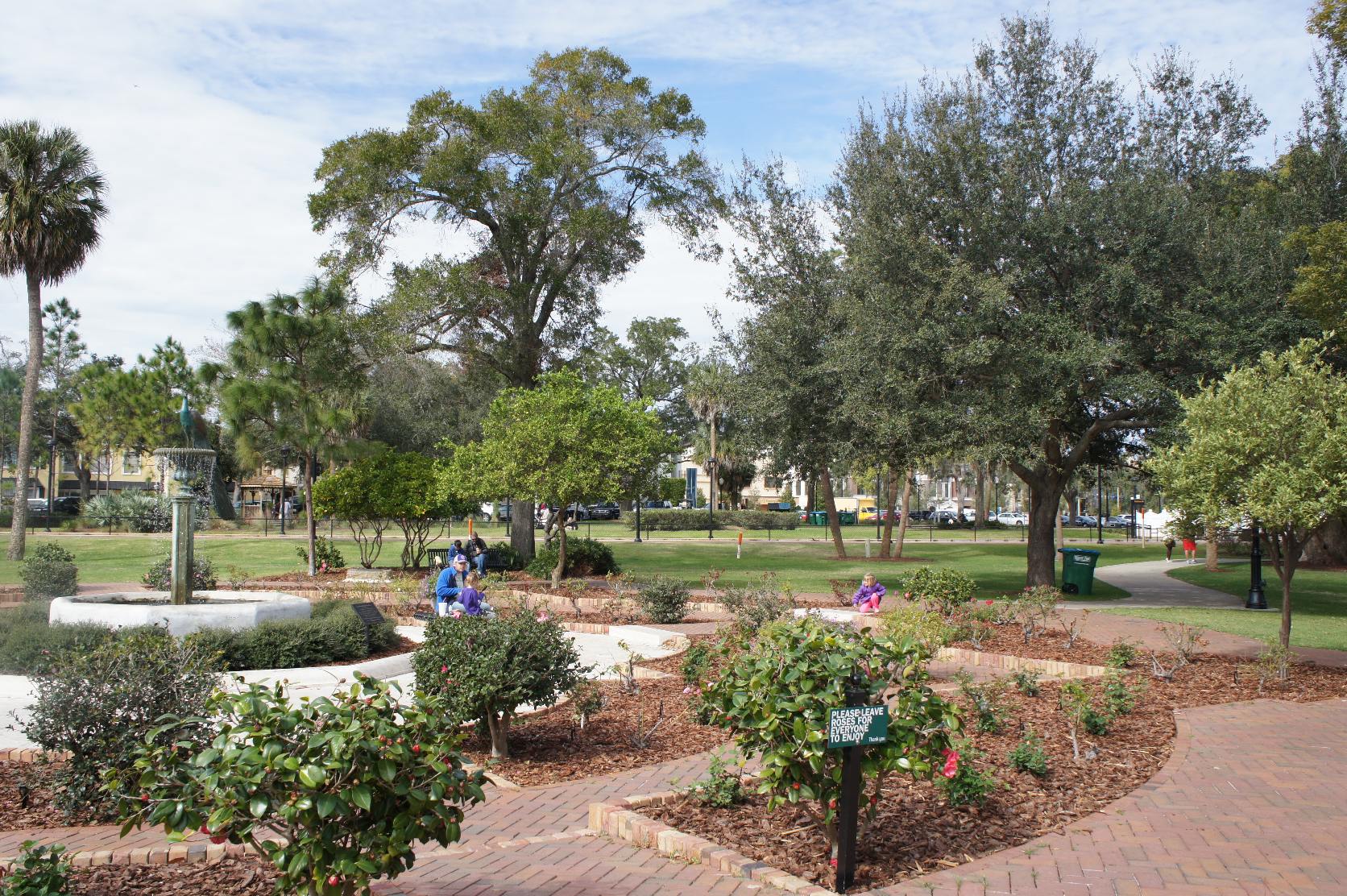 Kana Well wide mean beautiful park。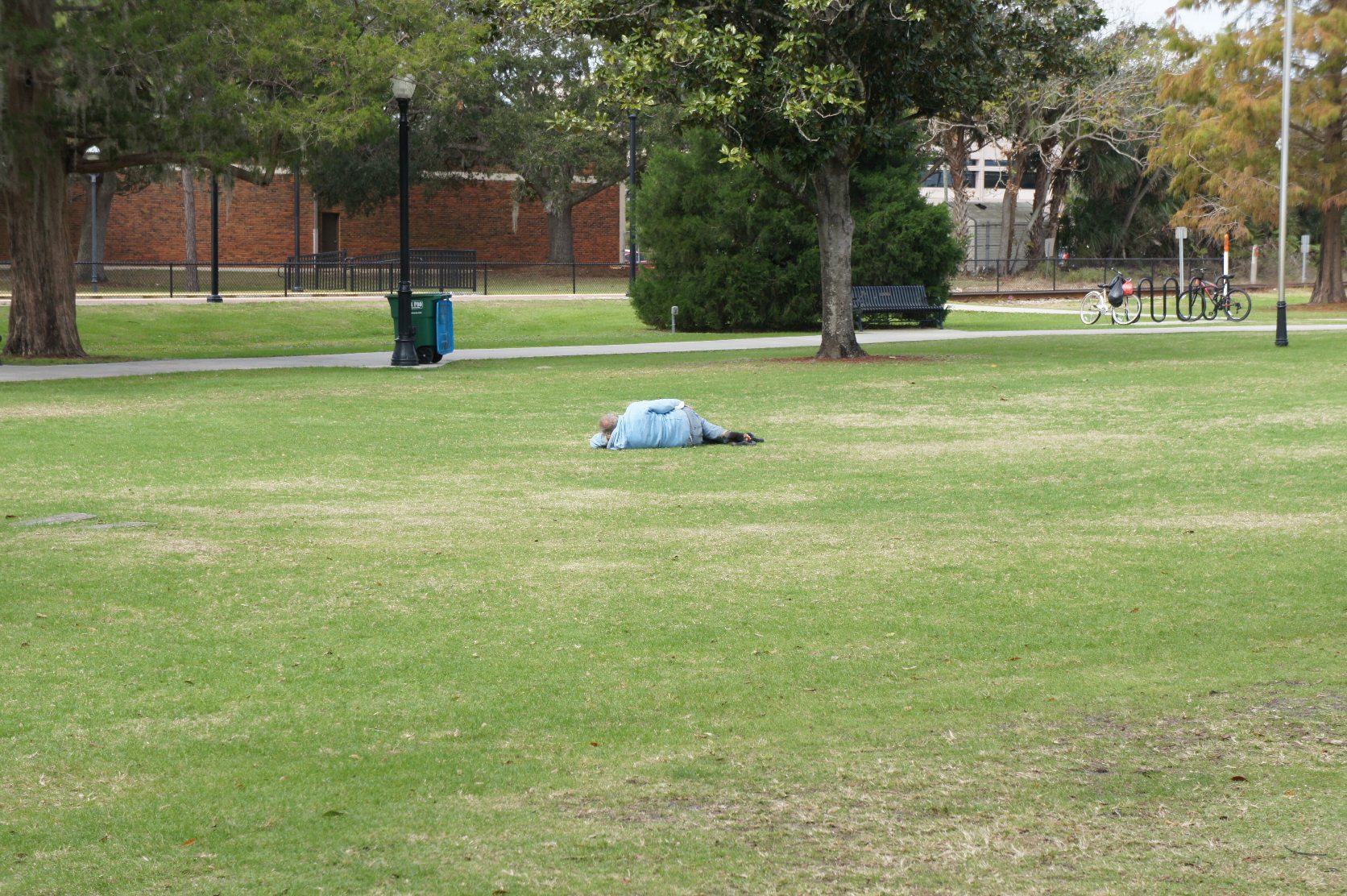 Strange old man is lying down。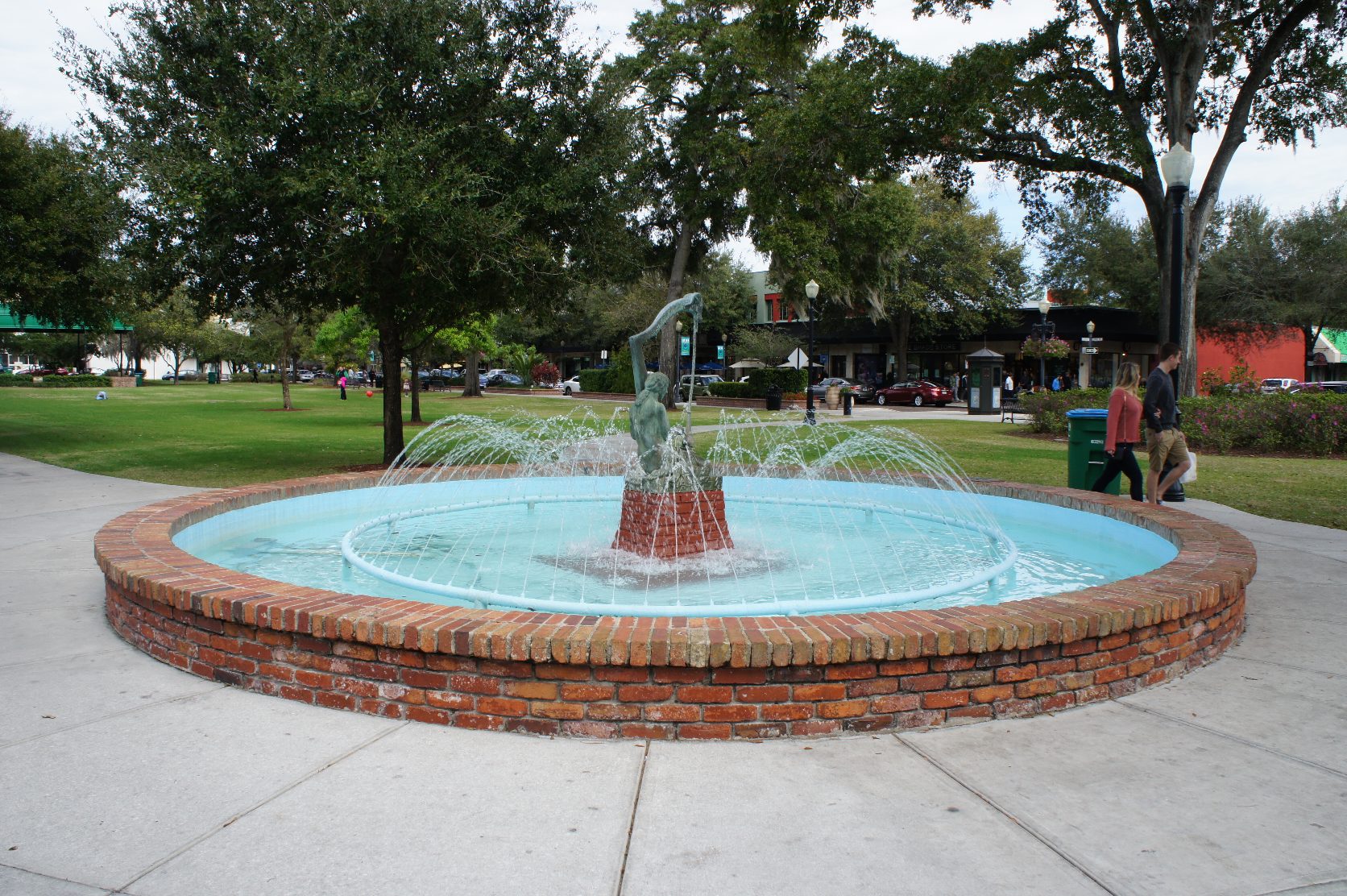 Sprinklers。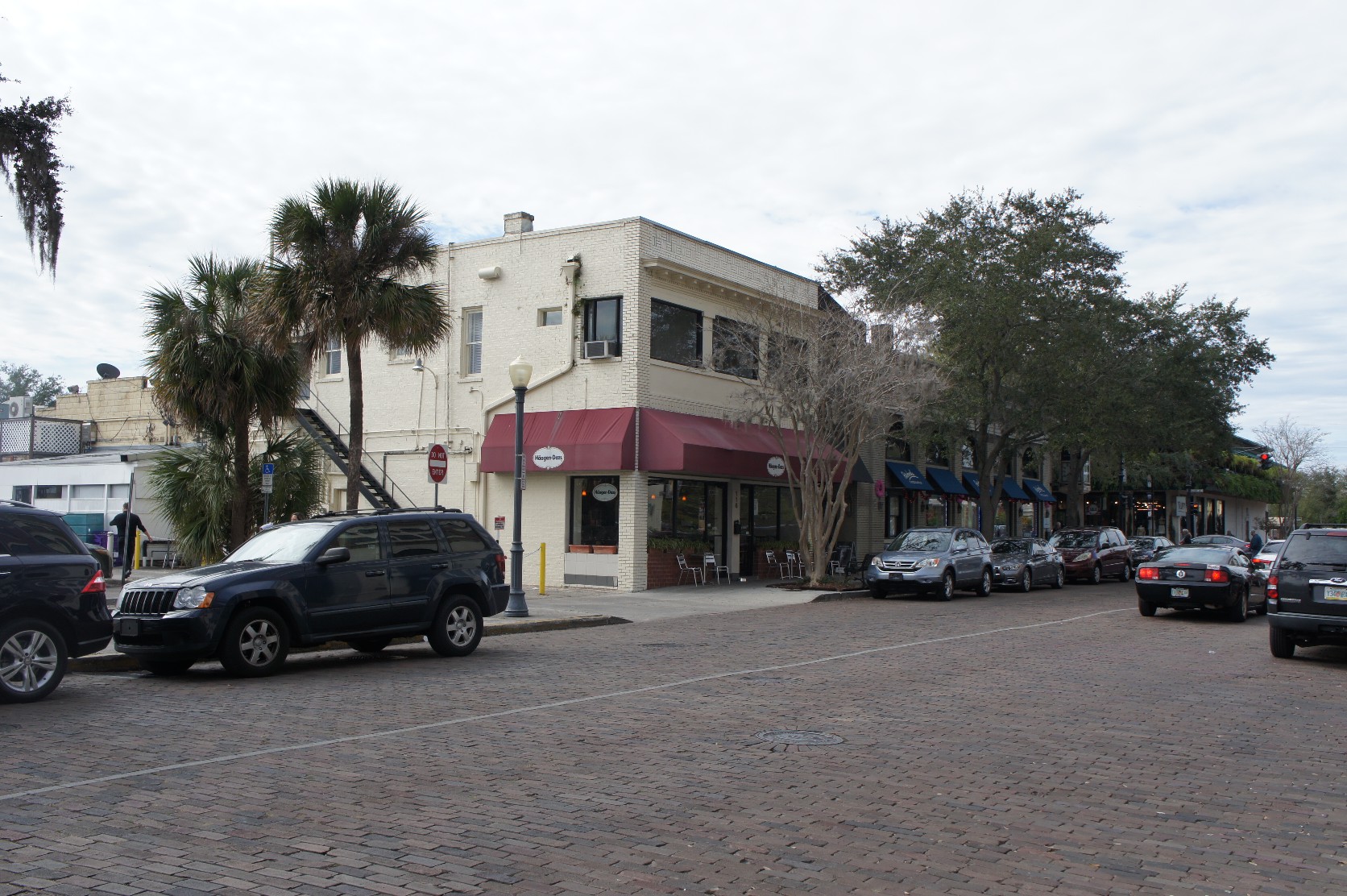 Hey let's walk hanging around the city so much trouble that。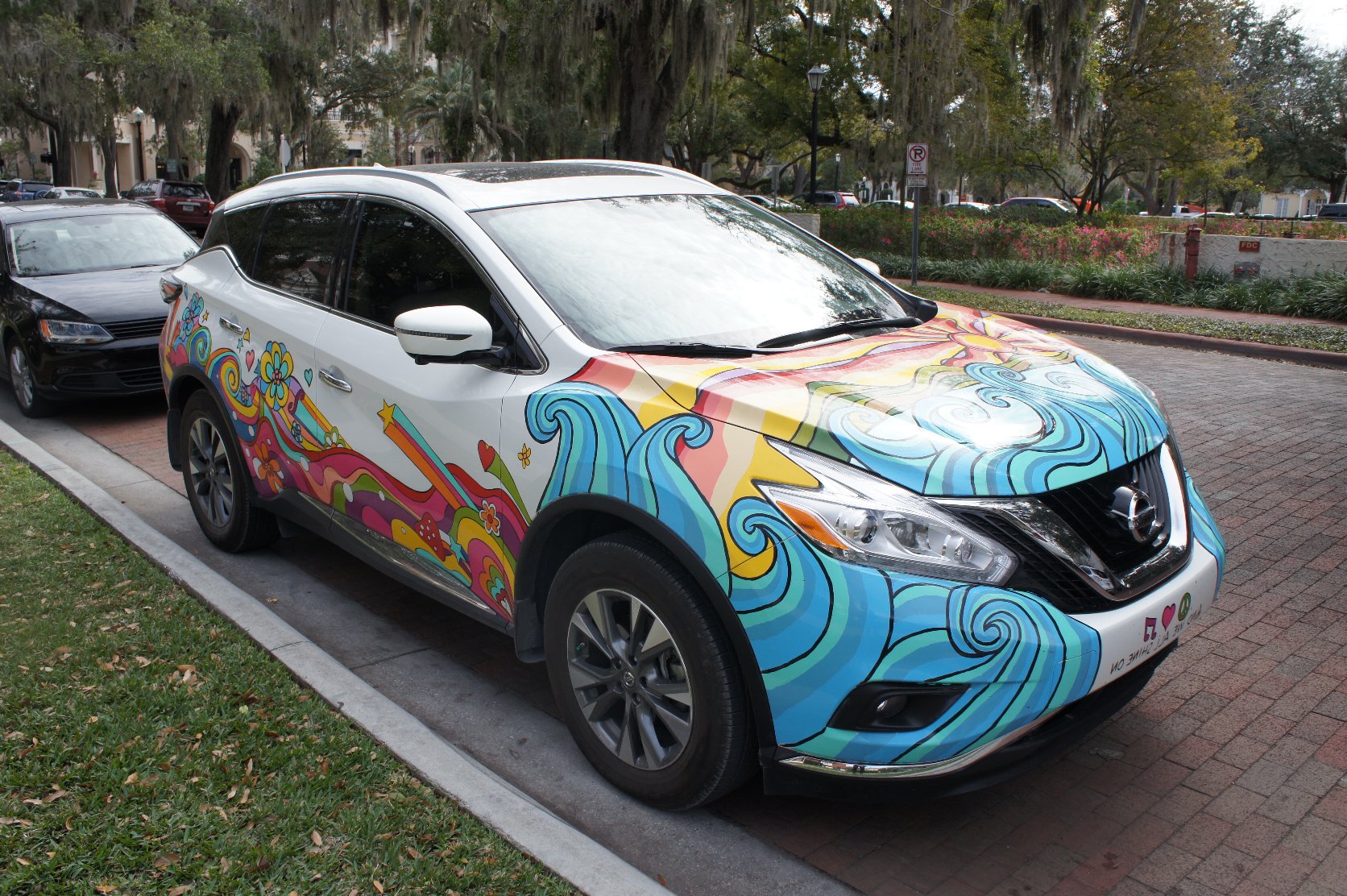 Naa's somewhat well I do not know painted car。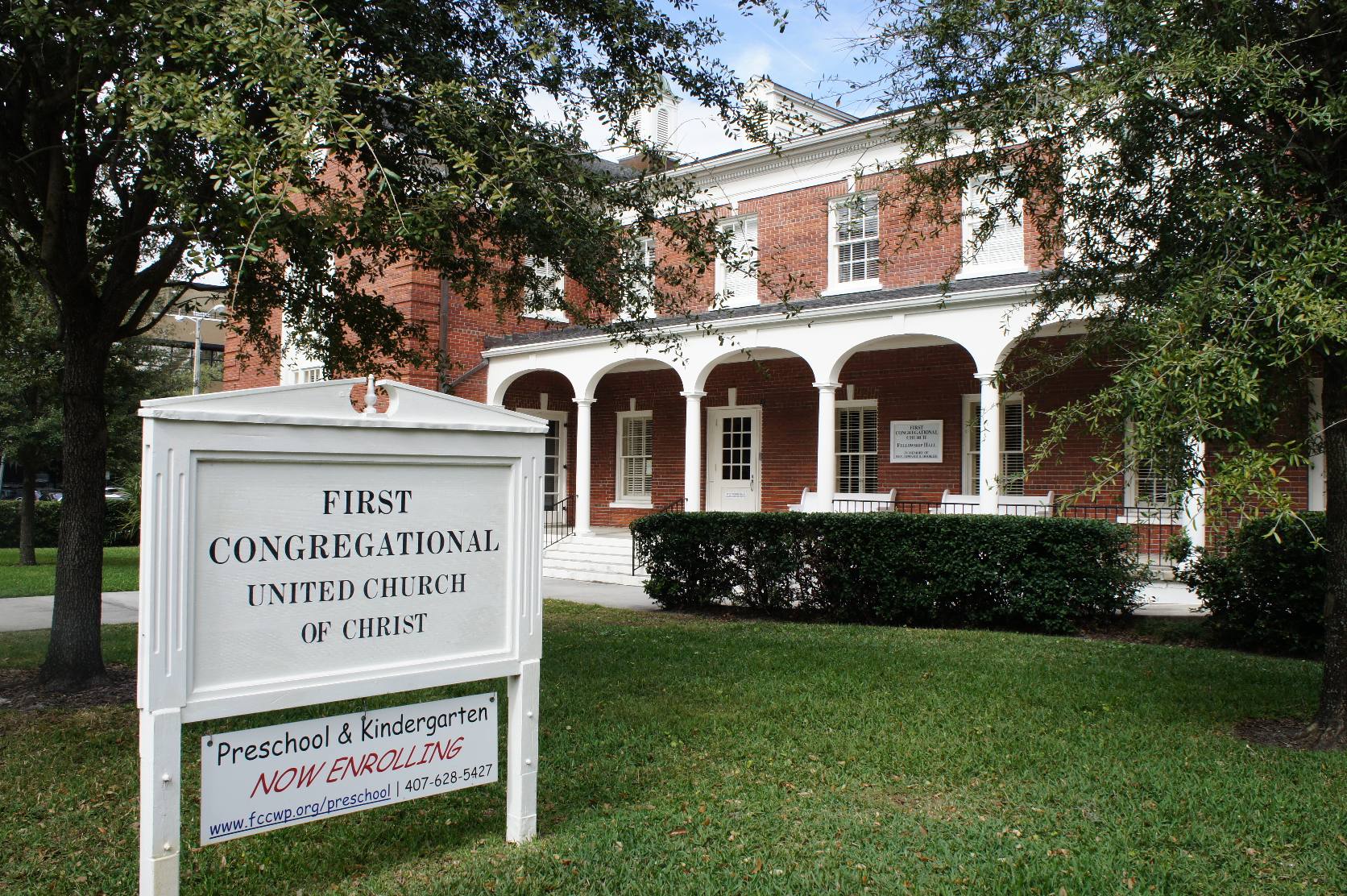 Like a church and kindergarten guy。I guess is the same feeling as often kindergarten temple's is management in Japan。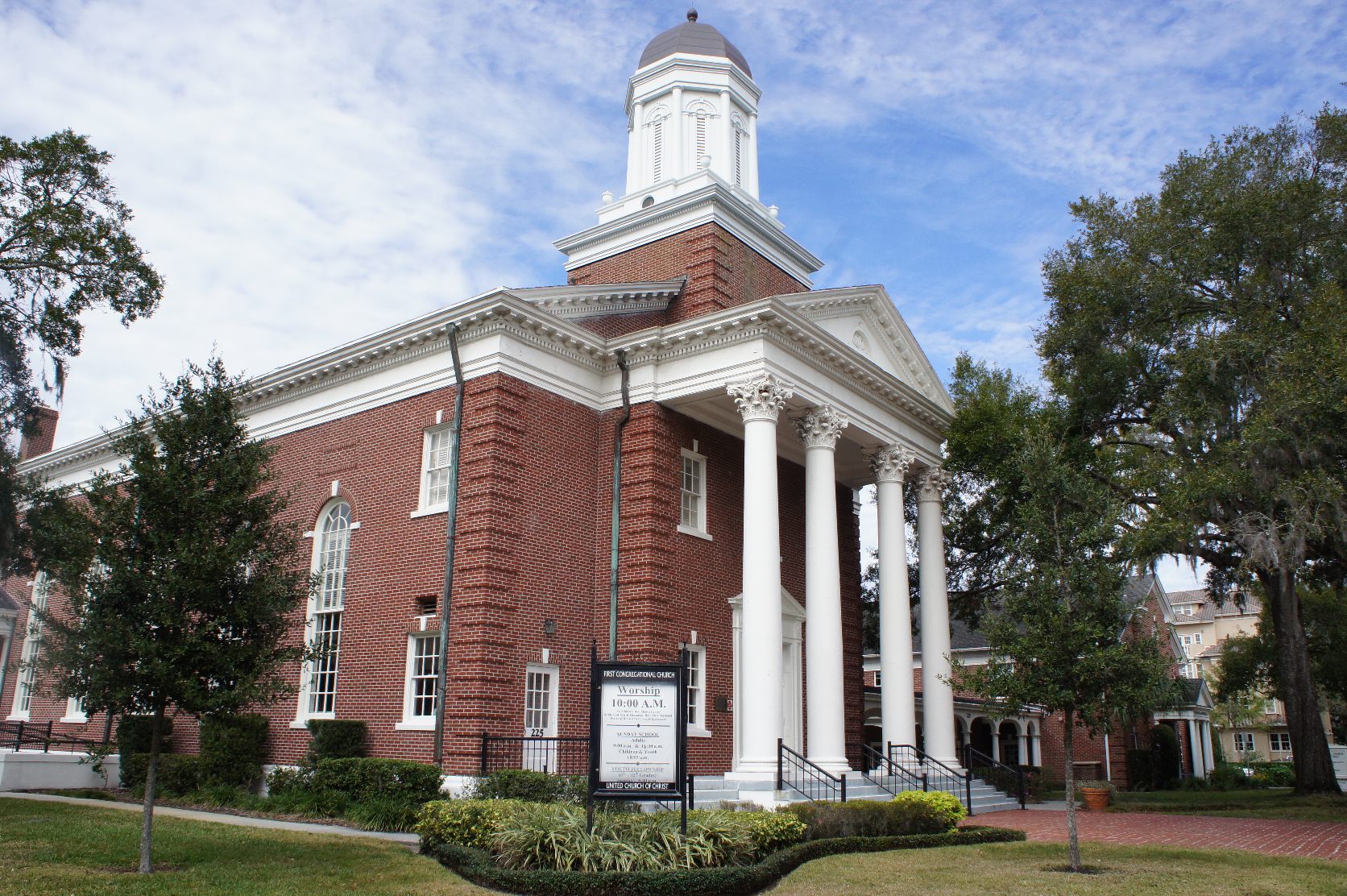 Cozy and church。Put it in the not。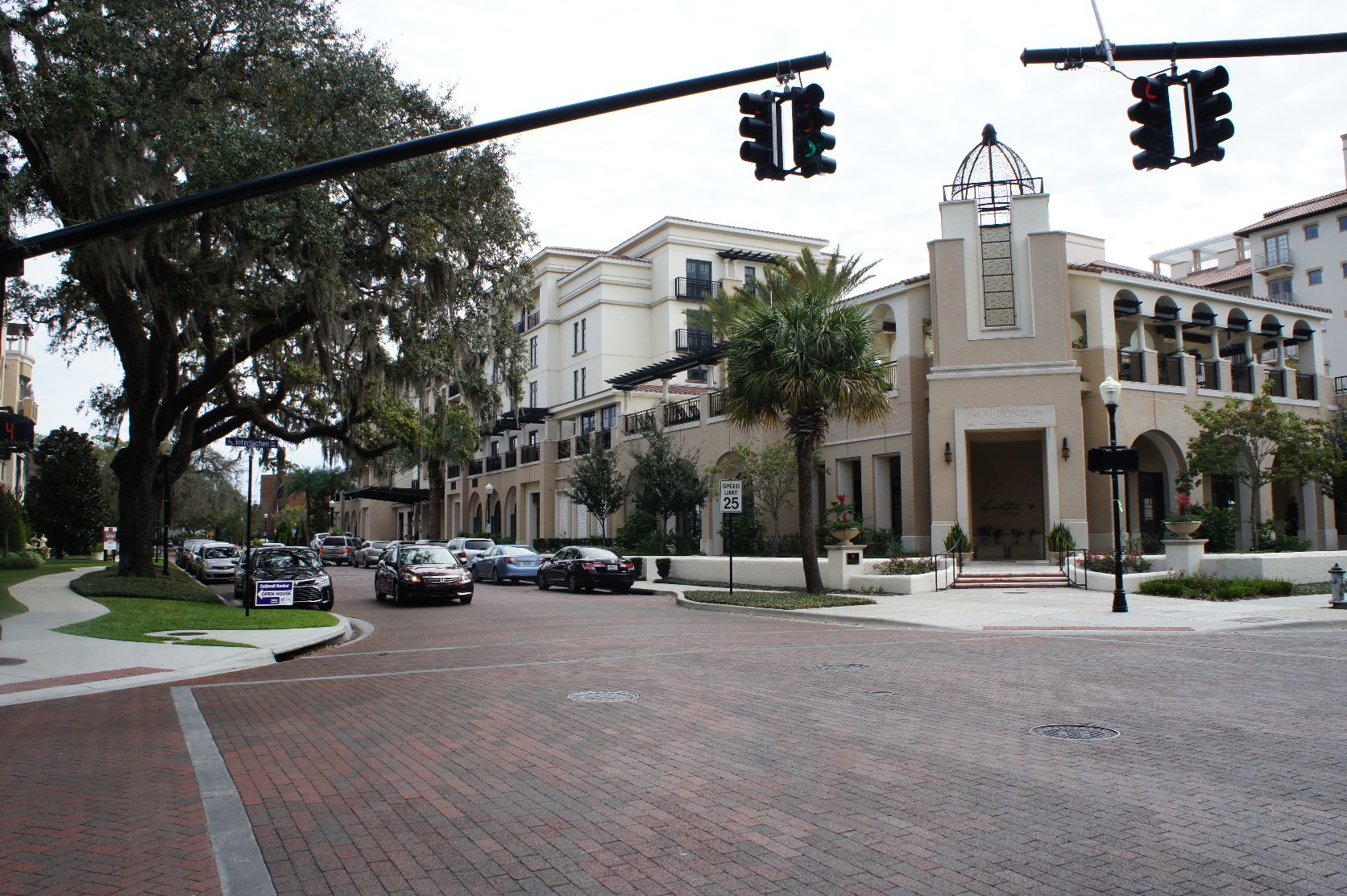 Such atmosphere as a whole town。Roads have been paved and there is a roadside tree、Though the car is stopped on the side。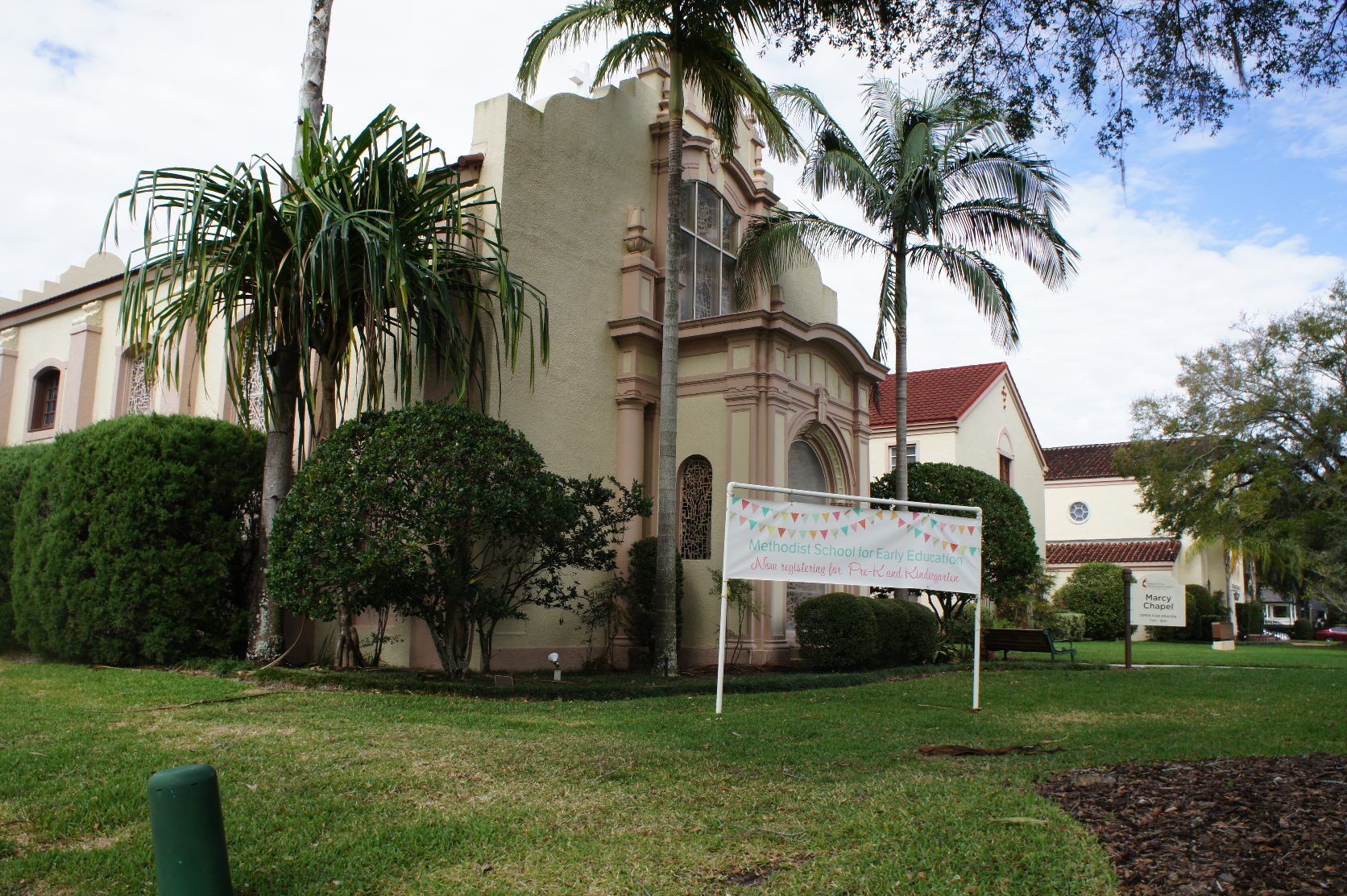 Here Chapel。By the way, I chapel is the place to raise a wedding。It is slightly different from the church。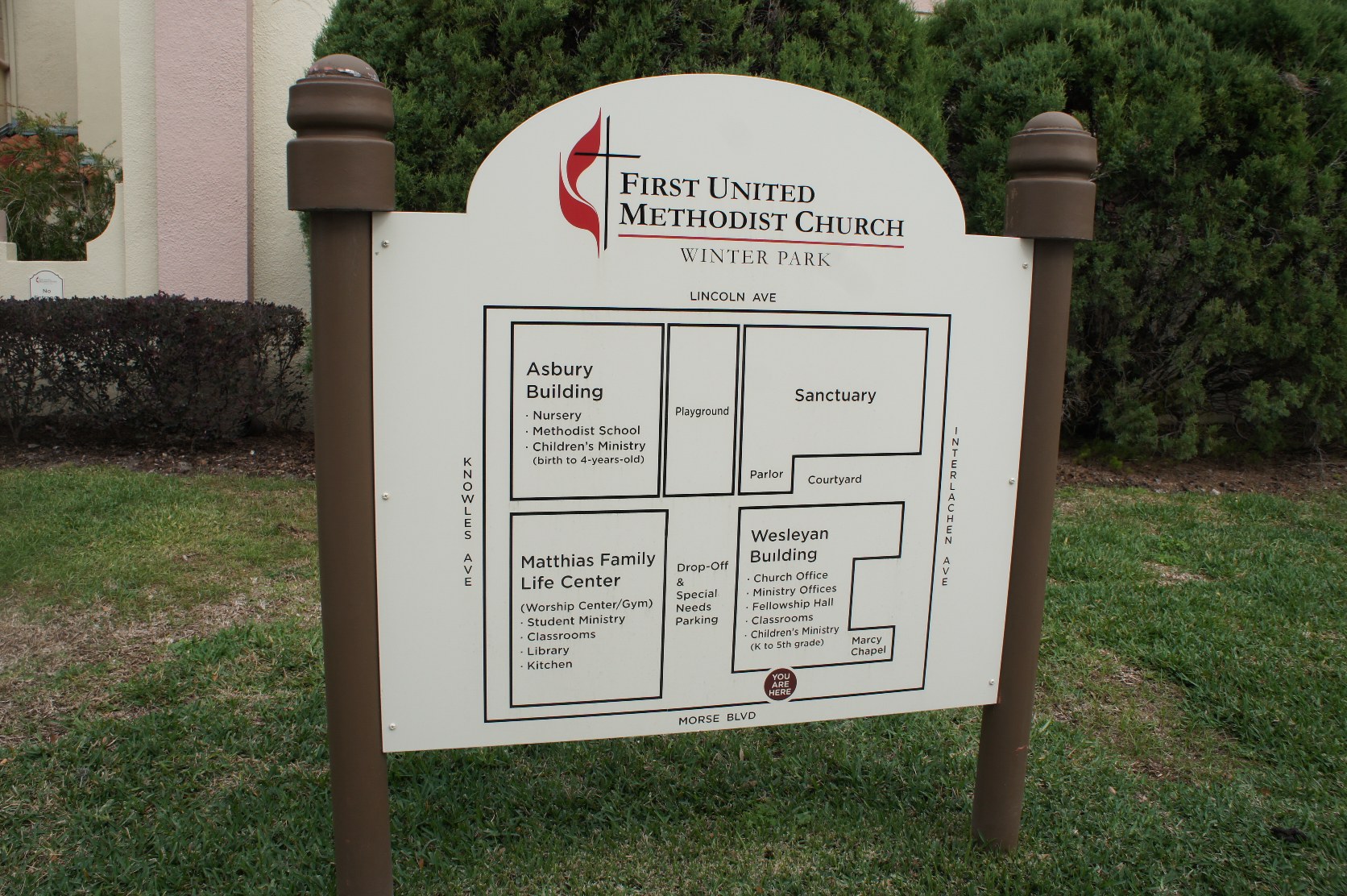 I wonder many church。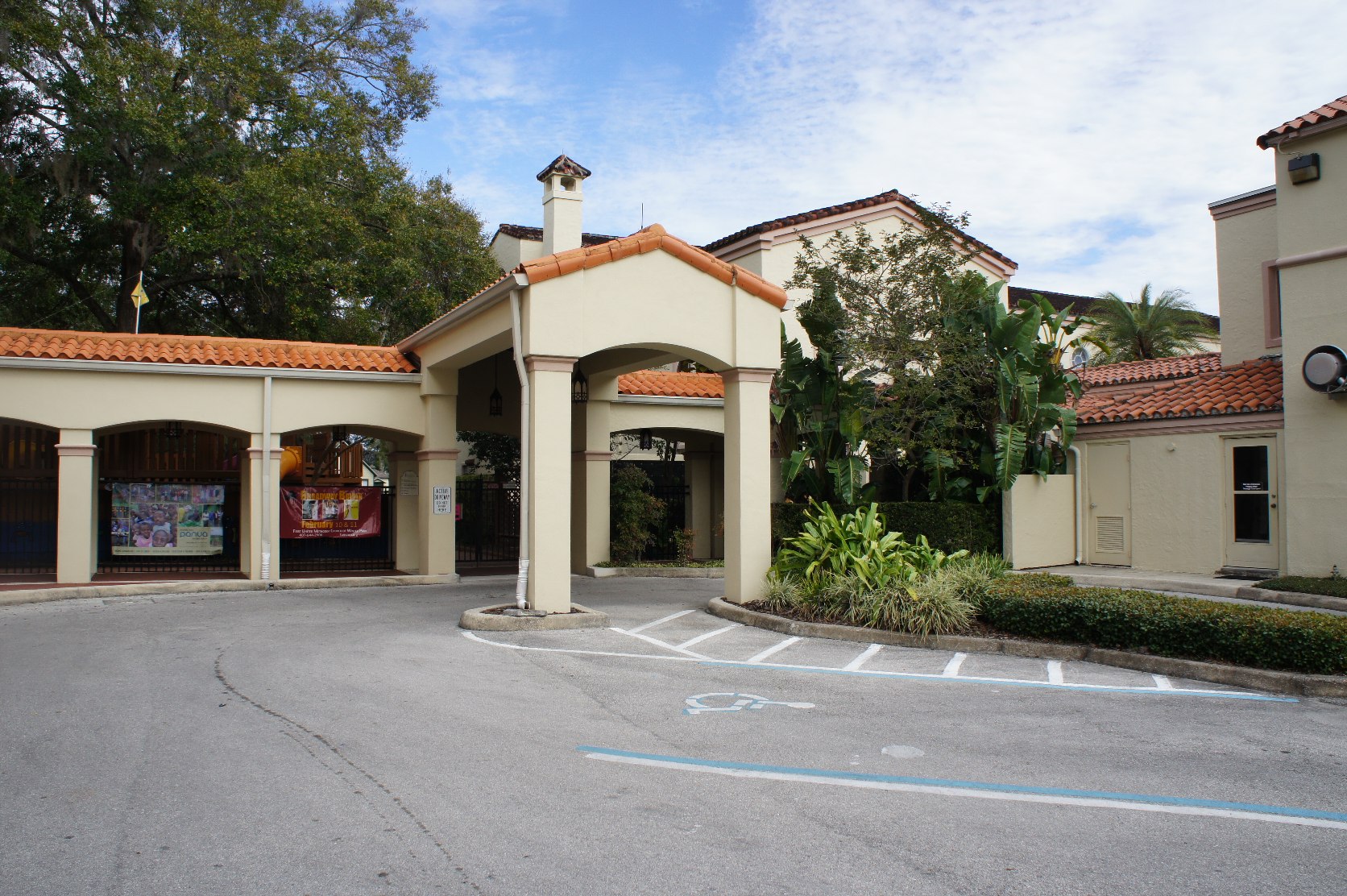 I tried to enter into the little、Well, it was basically off-limits。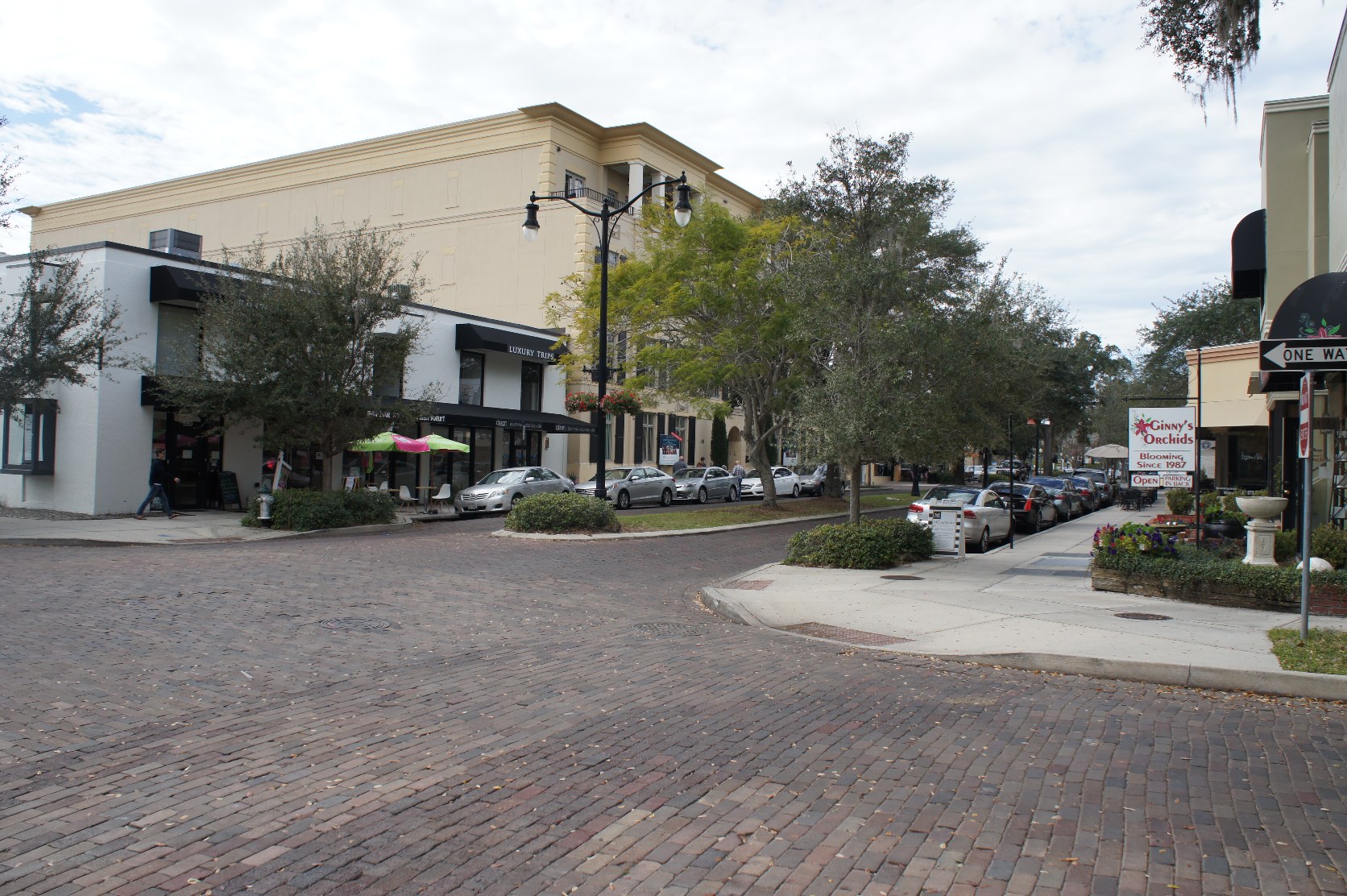 It will return towards the market a little。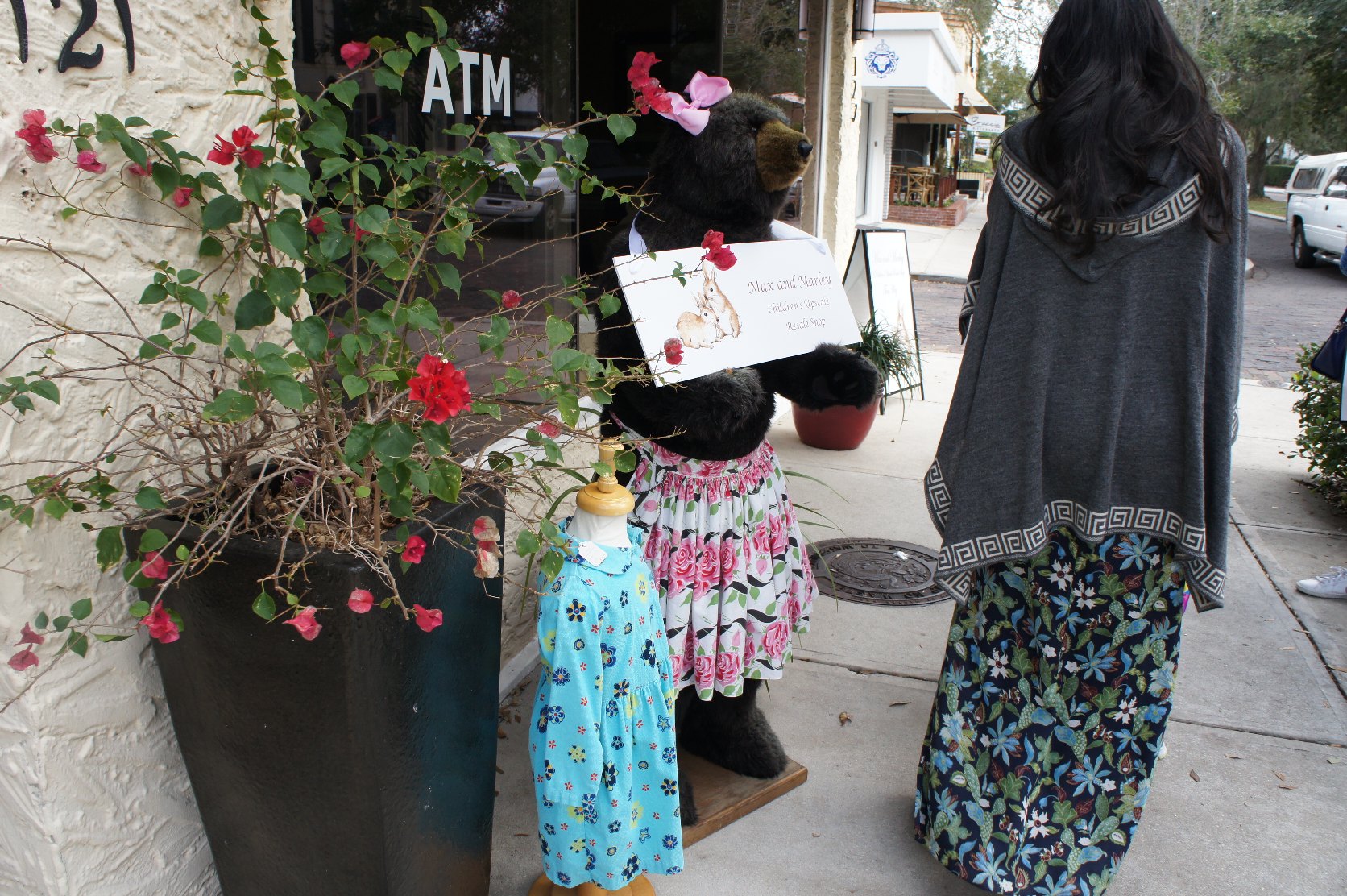 Kuma's discovery!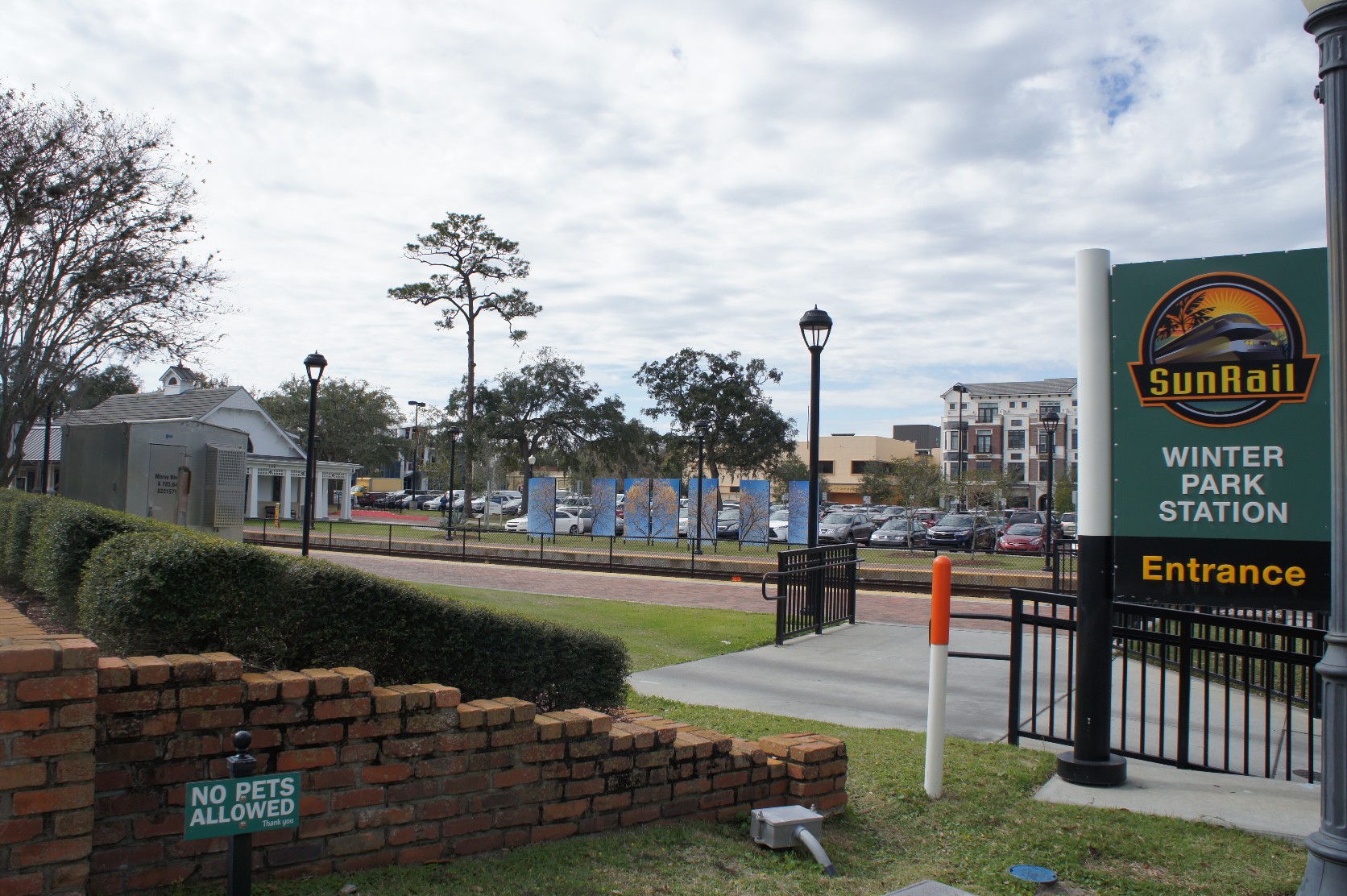 There is a train station right next to the Market。2 Station probably train with it from Lynx Central Station。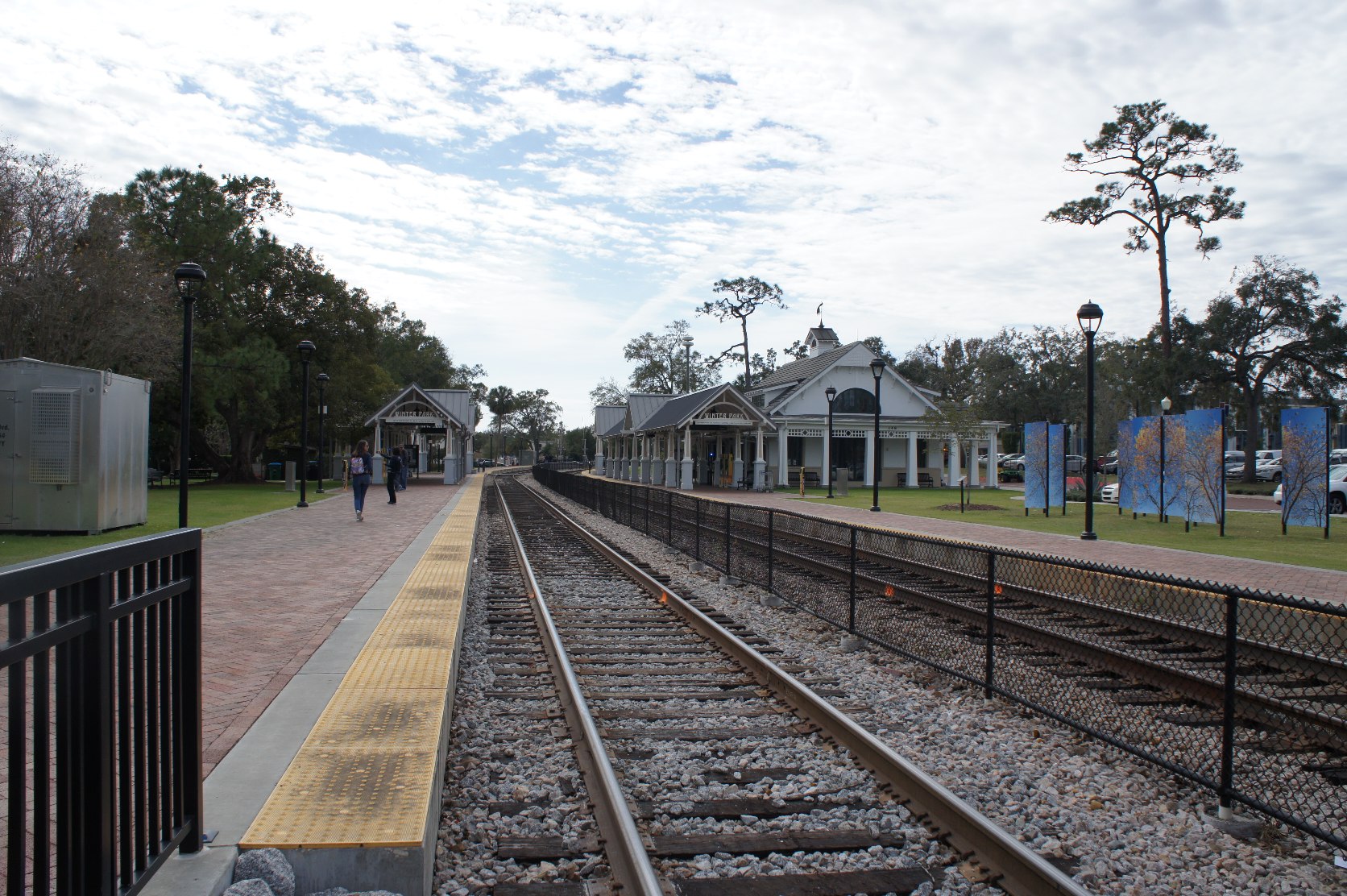 There is no Toka wicket ThatLookLikeThis。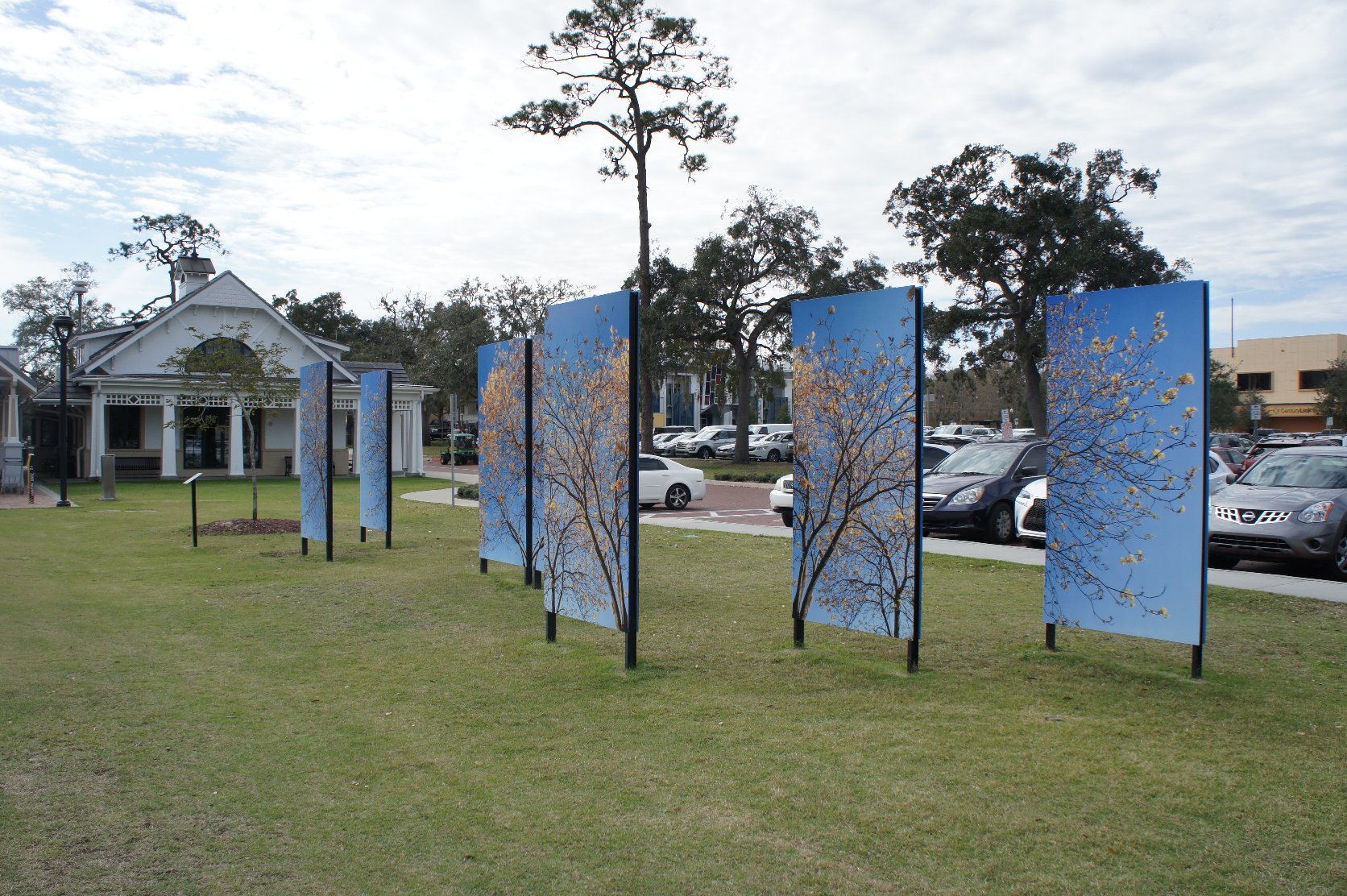 Something subtle pun Teru 😆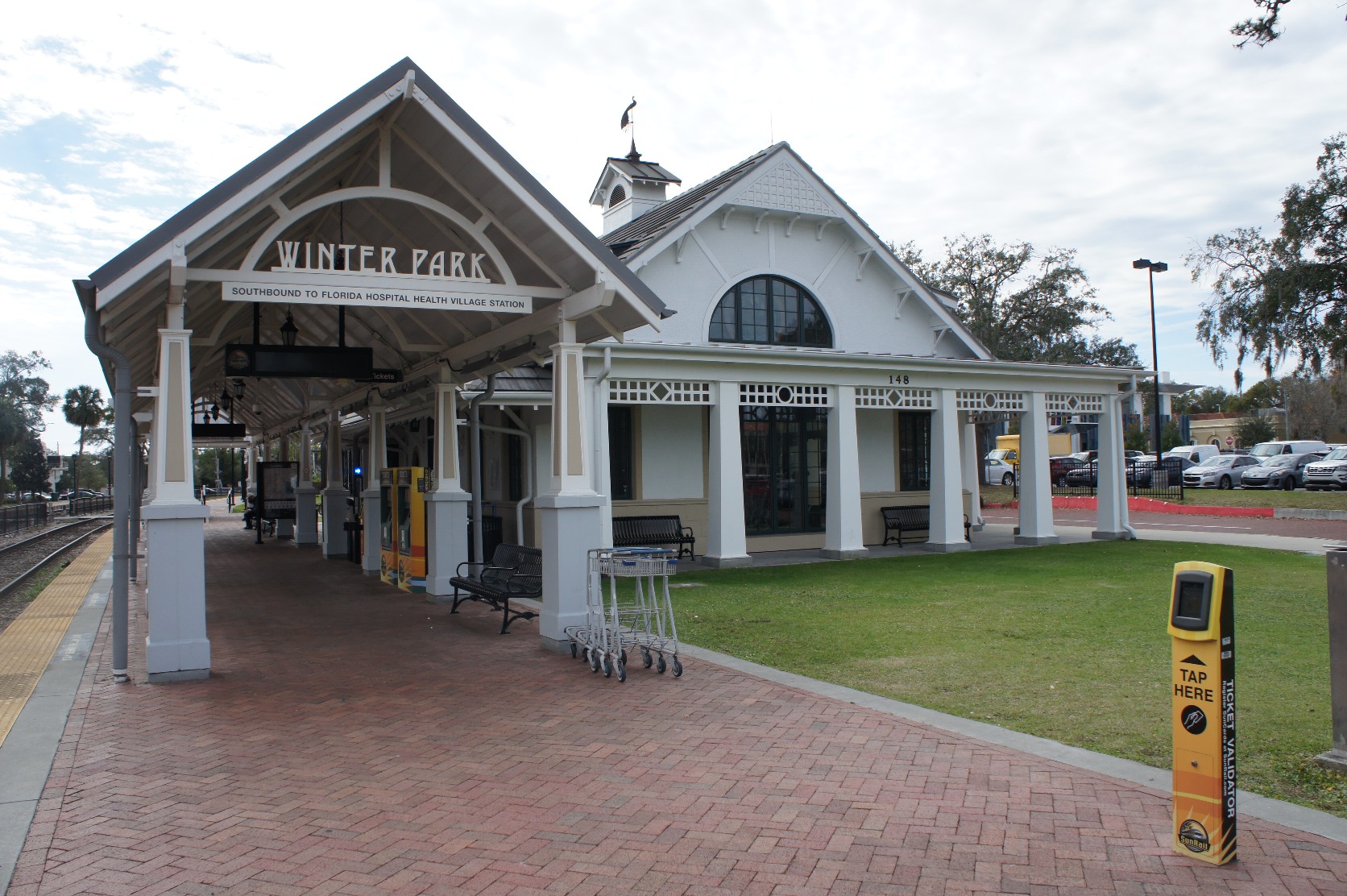 Station building is quite beautiful。In Why the shopping cart is ...... that、Pattern to tap to the machine on the right side of the above photo to purchase a ticket in place there is no wicket。As always tap If you take the train。Not equal because it will become to end up paying a penalty of many times of fare。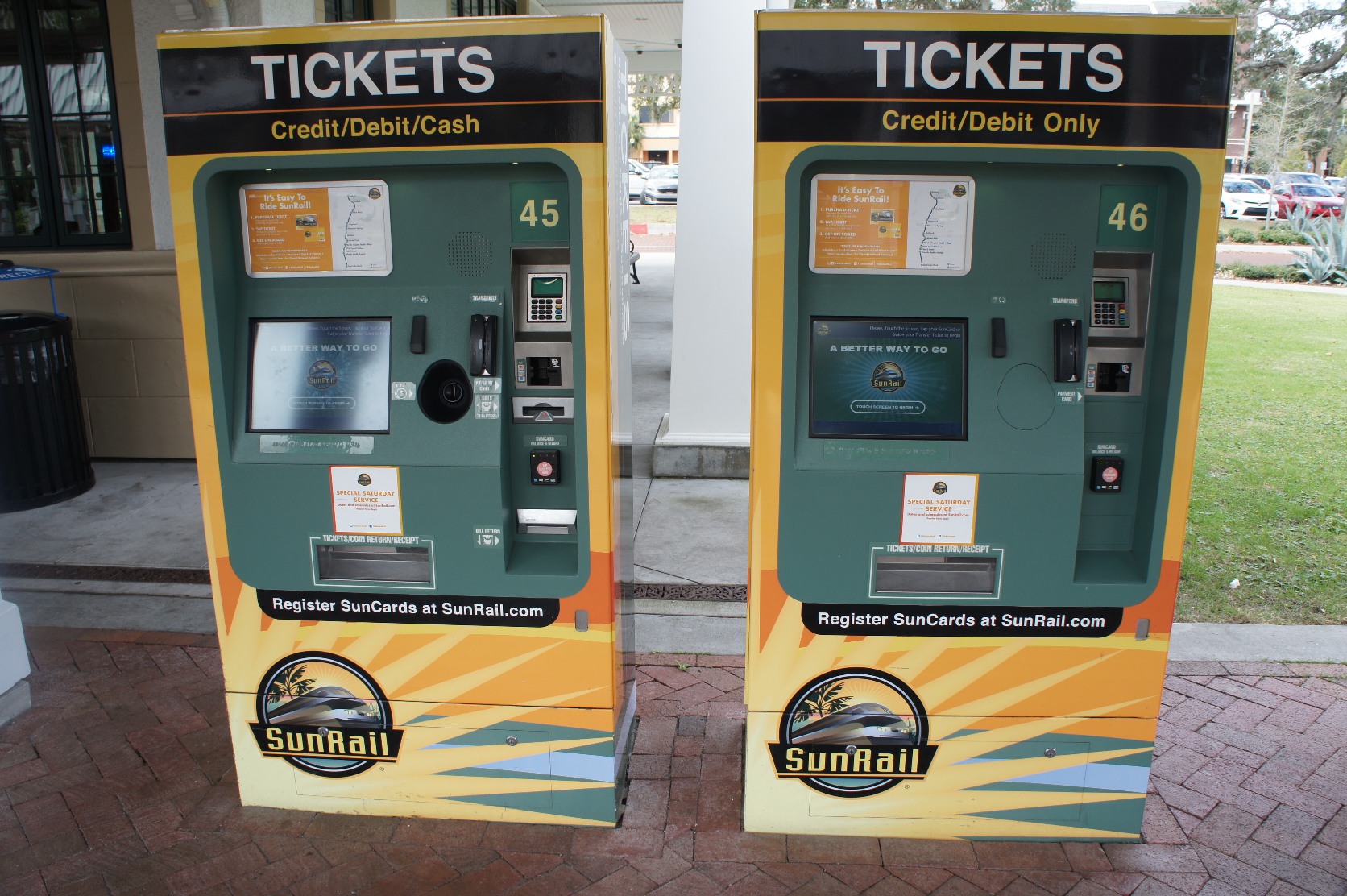 Ticket machine。I feel like there Toka 1 day ticket is also certainly this Sanreru。Name I certainly San card。But、Tourists you would almost never use it。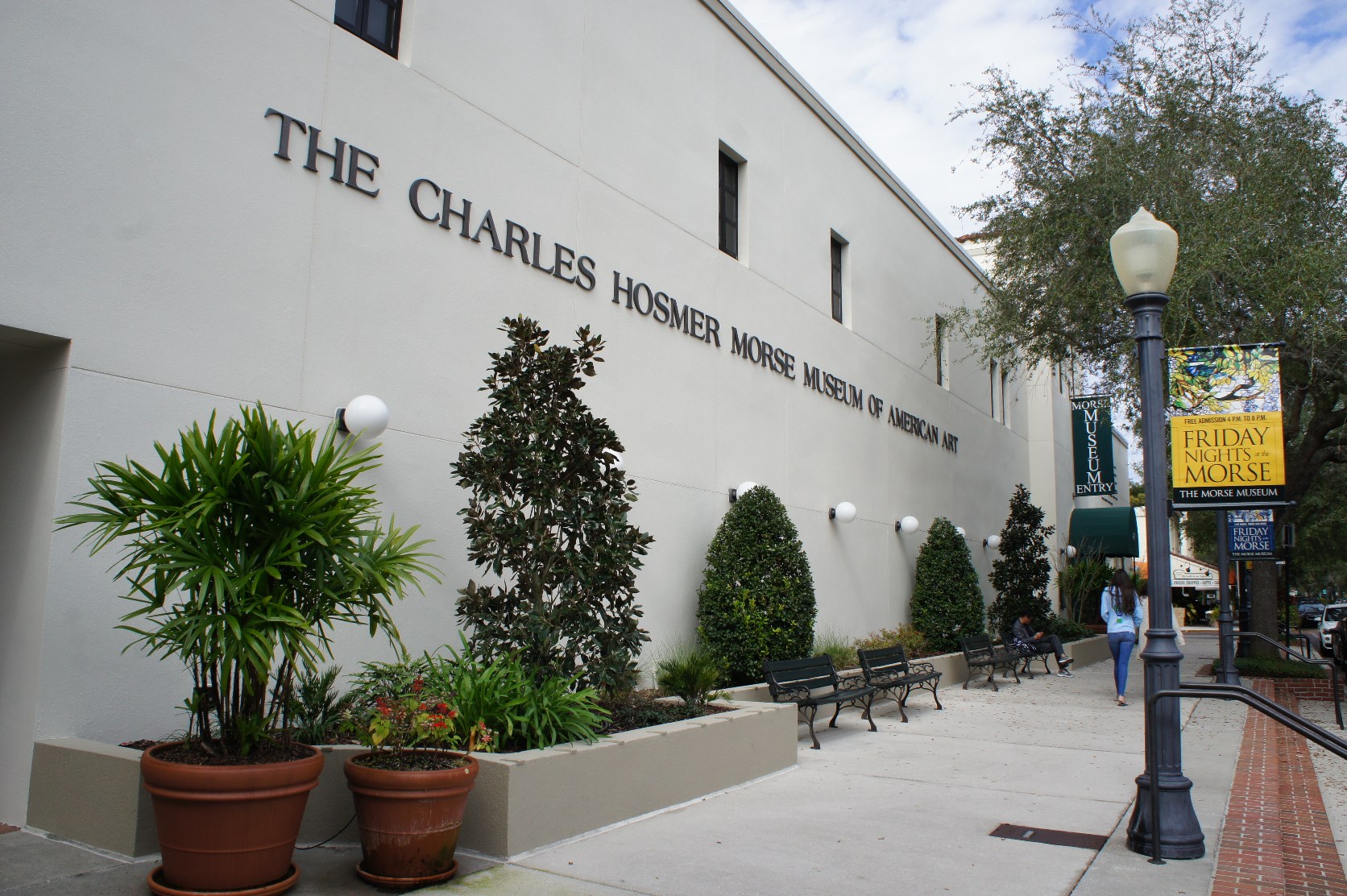 I found the or something Morse Museum。Admission did not enter because that mean to six US dollars whether it is five US dollars(Lol)I do not know what may have been on display、Since the first place has been quite time press。So it does not become in today Outlet Mall all Cai Lan。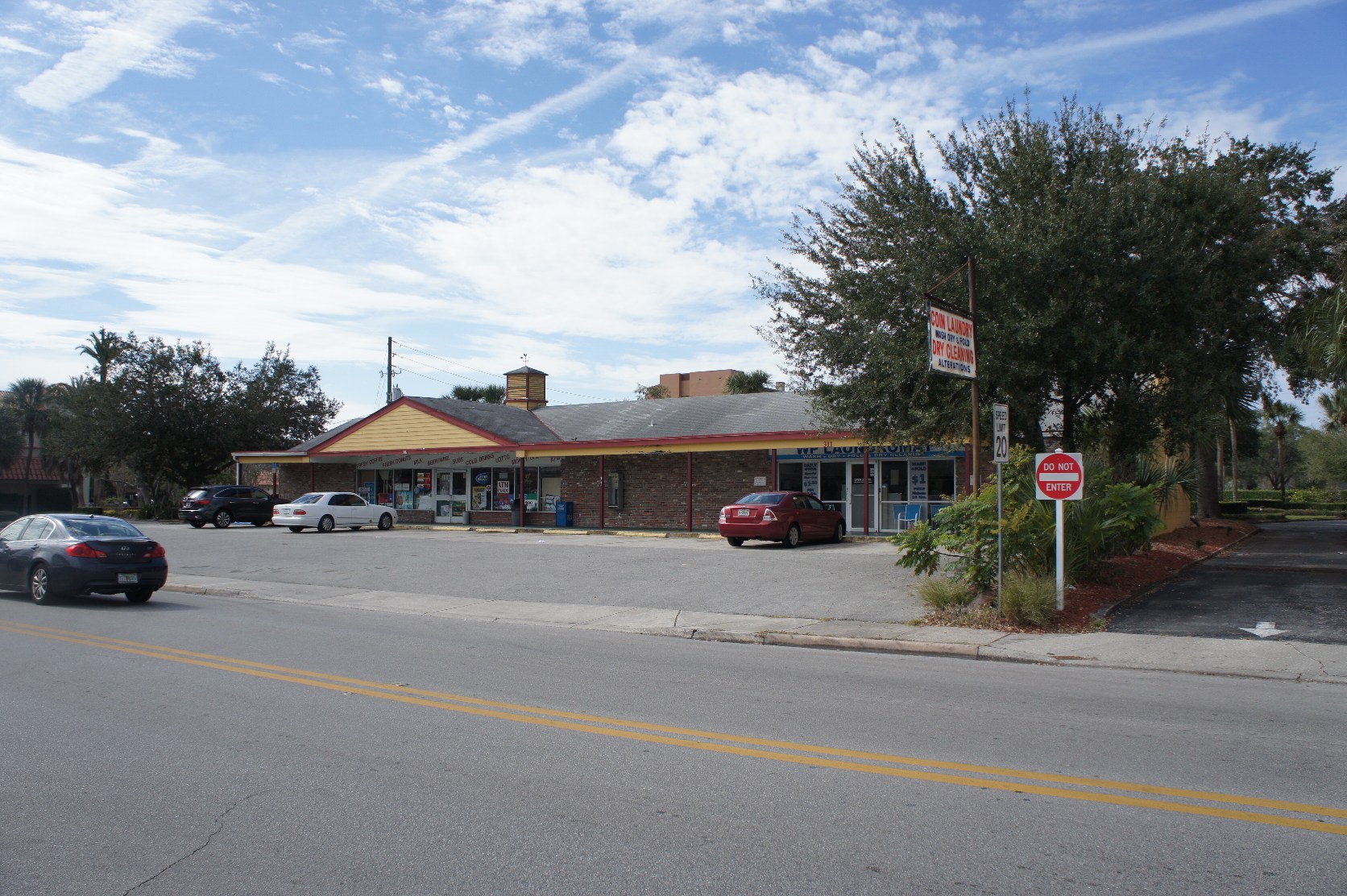 supermarket。Now we do not have guys or because it has gone towards the square of the market Kankodori。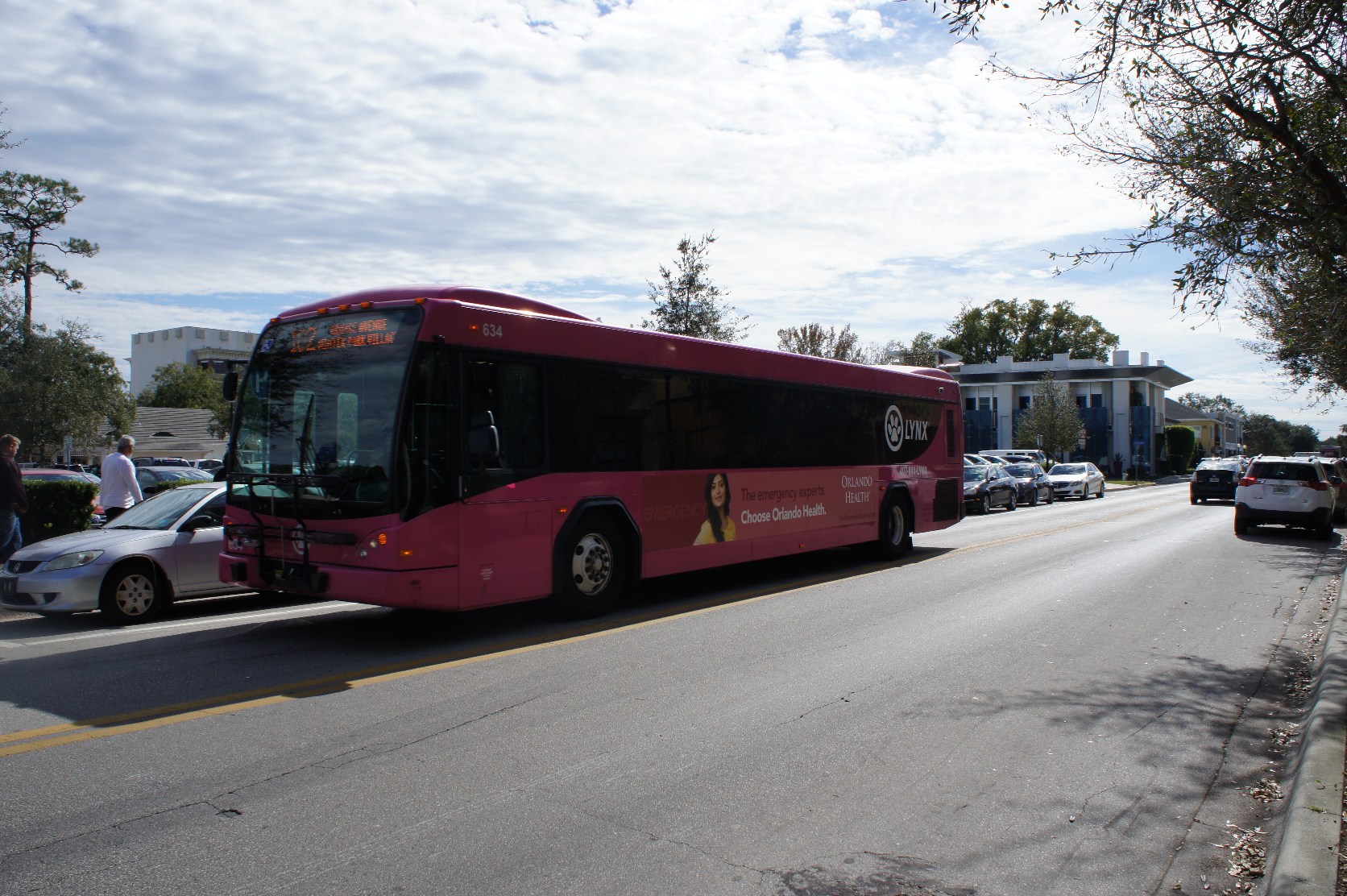 Oh ...... No. 102 bus。Whether I thought, but in fact the opposite lane。Perhaps this bus is to ride to have been folded back go to the end。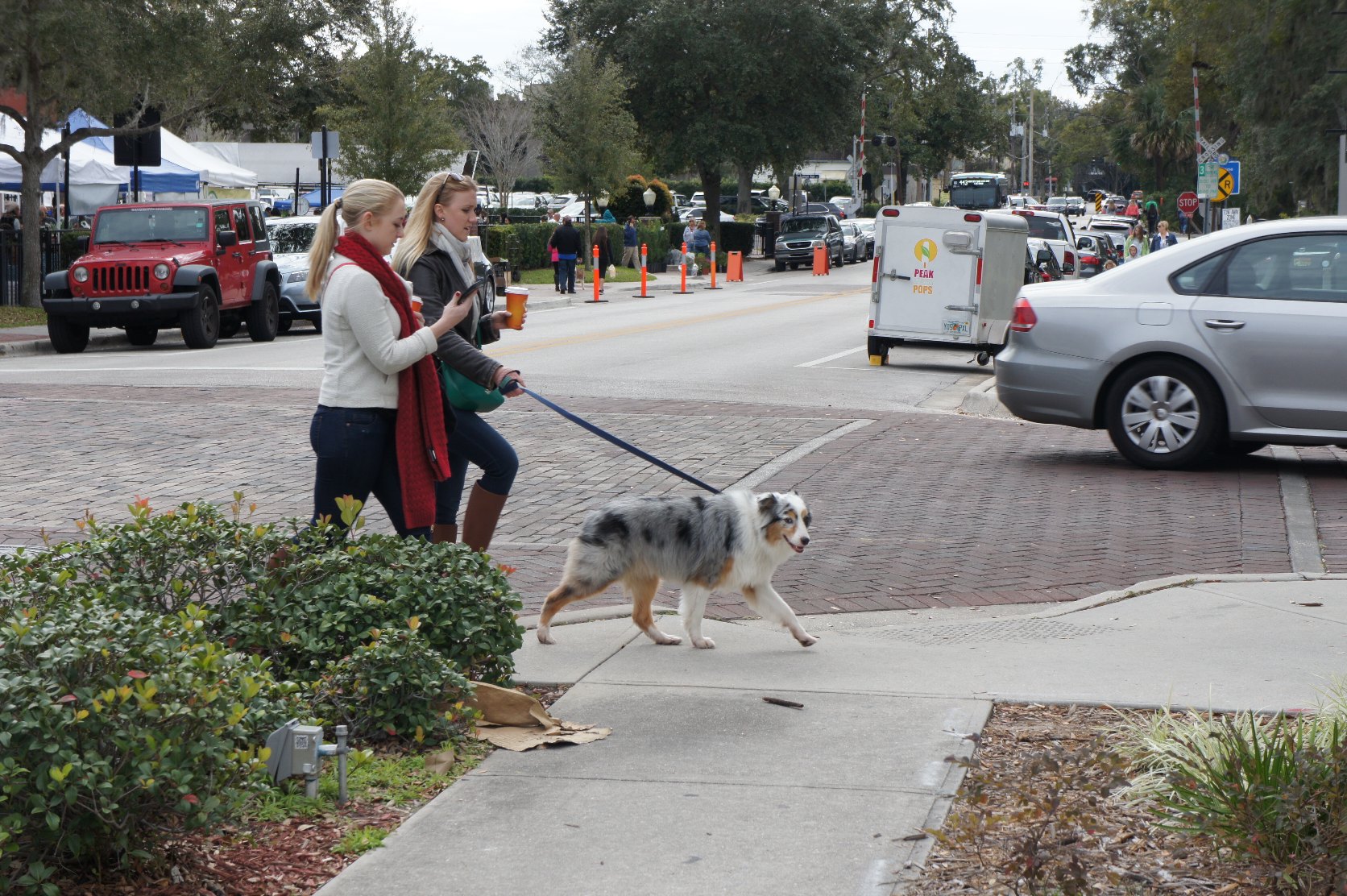 Profusely often dog at me this Winter Park。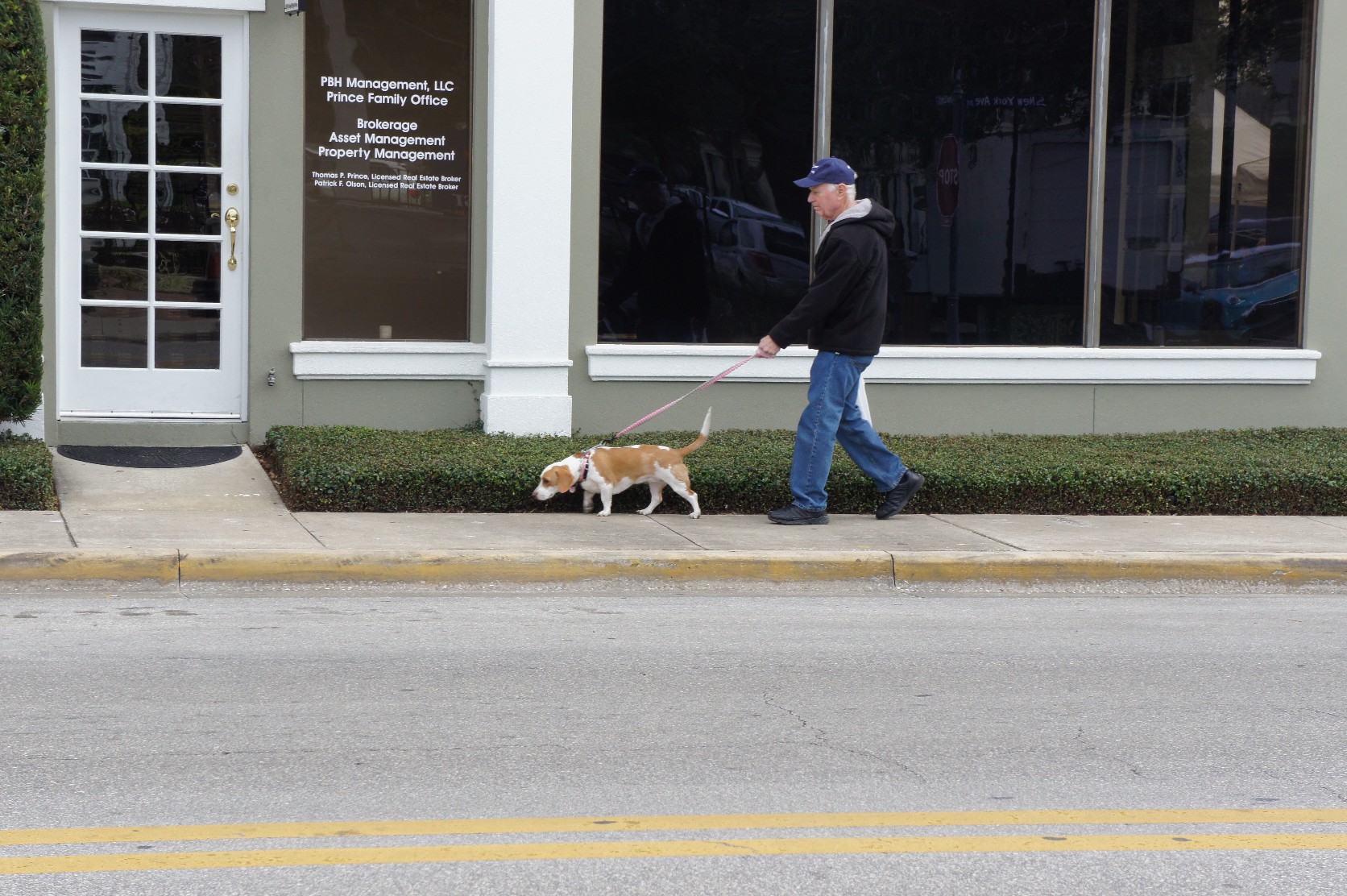 you see。Members of the wealthy seems to love the dog。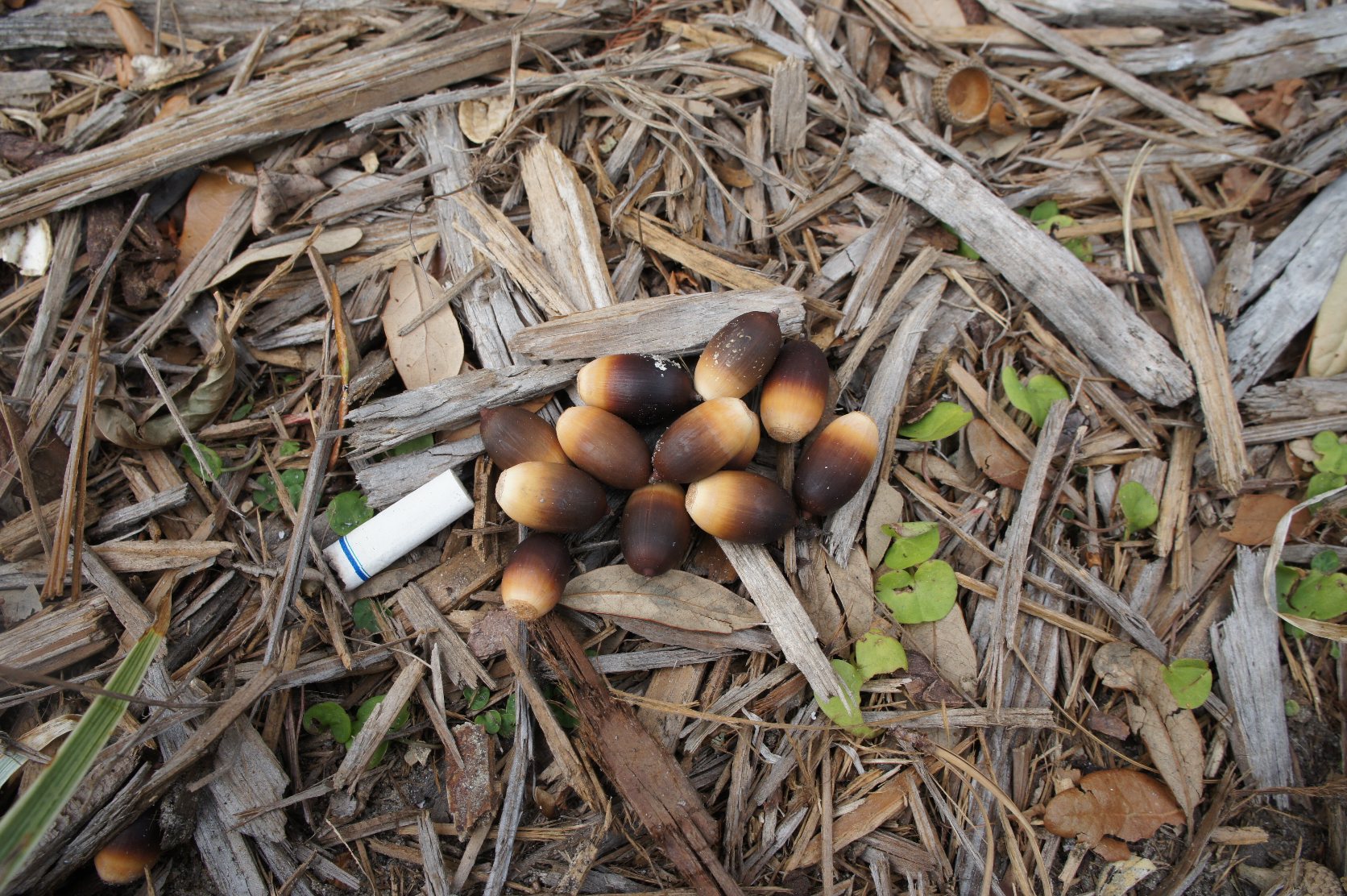 so、Was in the middle down the location of the I was waiting at the bus stop on the opposite lane people have gathered acorns because do not you come bus。Look had gathered again so 😆
The following is downtown around Tour。Also visited the Amway Center, home of the Orlando Magic!