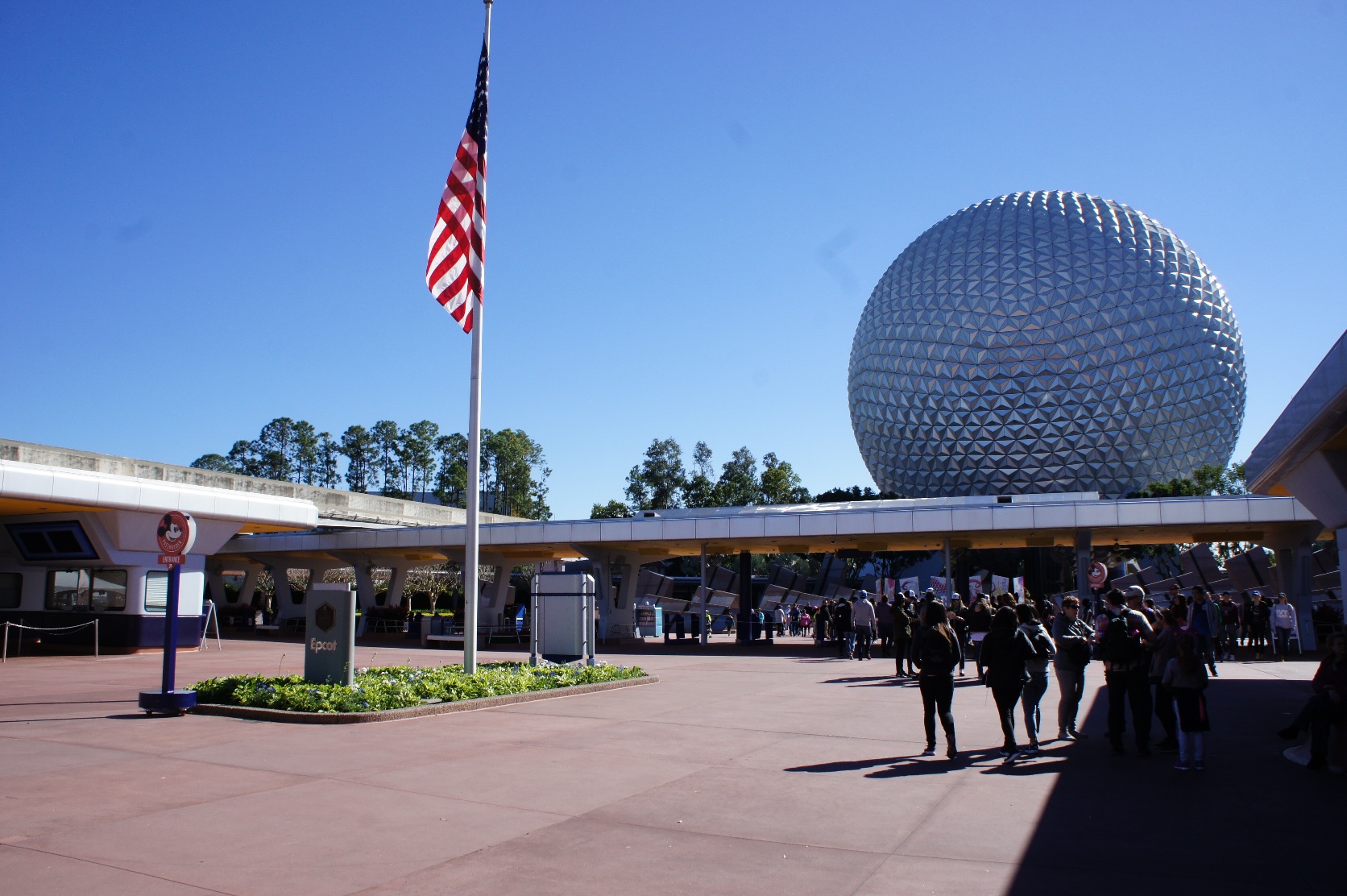 Disney World, which has finally arrived! It is this will to be due only on the relationship between Epcot stay time。so、I want to described in this article to everyone but so is the introduction of Epcot、Directions by bus of that from the front to the Orlando International Airport to Disney World。Tidbit also people say not only go by taxi If you look on the Internet。But、Struggling to you but will go in bus。Its introduction in the article。
The Disney World?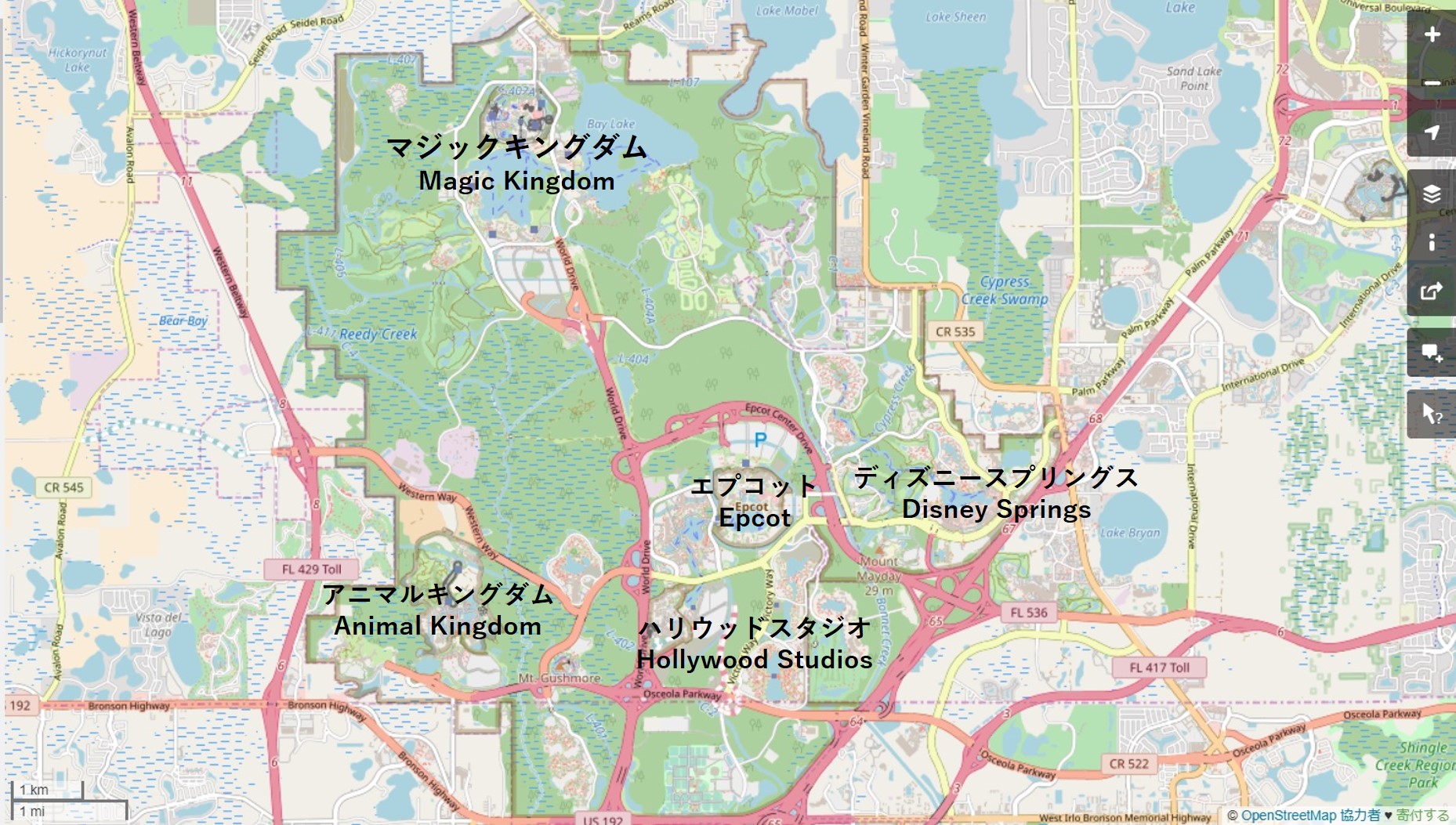 To begin with、From Disney World entire description。Orlando Disney World boasts the world's largest。Because Disney World is not like a single Tokyo Disneyland、Tokyo Disneyland and whether want the image I aggregate the sum of the Tokyo Disney Sea, etc.。What the area is about 110km²! It is also is a world's largest Disney Resort to say 😀
Disney World is easy to put together and the aggregate of the following facilities。
SUMMARY OF THE Disney World]
Magic Kingdom (Magic Kingdom)
Epcot (Epcot)
Hollywood Studios (Hollywood Studios)
Animal Kingdom (Animal Kingdom)
2One of Disney Water Park
Typhoon Lagoon (Typhoon Lagoon)
Blizzard Beach (Blizzard Beach)
6One of the golf course
Racing circuit
20Resort Hotel
What I do not know somehow too the other scale deca(Lol)
so、Disney parks Speaking of the main tourists visiting Disney World。Is the Epcot of them had visited this time。And say why it has to Epcot、Magic Kingdom is one like Tokyo Disneyland。Subtle and from the arrival time because the Animal Kingdom was the evening around closed down。so、The rest of the Epcot by I wonder if good even universal resort I was a Hollywood studio。There is simply reason that it was like to like a World Expo。
Directions at the local bus from the airport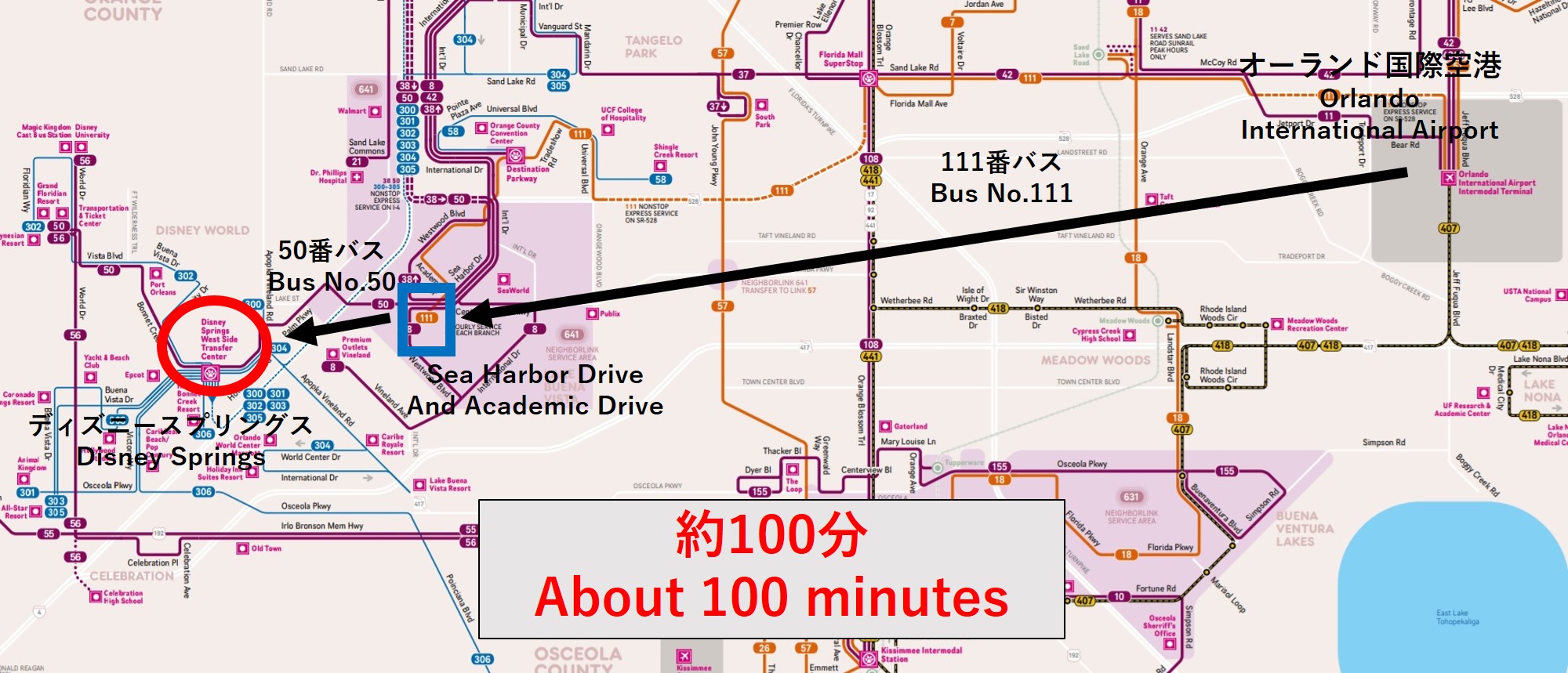 Take the # 111 bus at Orlando International Airport。Depending on the road conditions、As much as 50 minutes after the ride"Sea Harbor Drive And Academic Drive"In get off。It is right next to the bus stop of Sea World。Hilton I think that can be seen right in front of。Or if you do not know in advance should tell the driver、It may show the driver to print out in advance if there is no confidence in English conversation。so、Please tell that to switch to be sure the driver when you get off。Since the take over the charge that it is transit。Therefore nothing to say and must pay the money at the time of the next bus ride。
Wait for the number 50 bus was down、And transfer it arrived at a destination Disney spring (Disney Springs Superstop) in about 20 minutes。Approximately 100 minutes and included transfer time。From Disney spring to each theme park Let's take the bus that runs the theme park。Because it is free。It can be a monorail that runs in the Disney。
11Carried out in the bus number to Lynx Central Station、50But there is also a method to switch to bus number、In terms of time-consuming、That come close to the security worst of downtown while having a carry bag is not recommended。
Except、At your own risk when using more of the route bus。Although it has been severely also described in the article of until now、Orlando route bus of security is bad。It is a good idea obediently use a taxi if there is a valuables。
For comparison、It is about 2 dollars but bus。Kana not you be much that's taxi 40-60 dollars?
Epcot tourism start!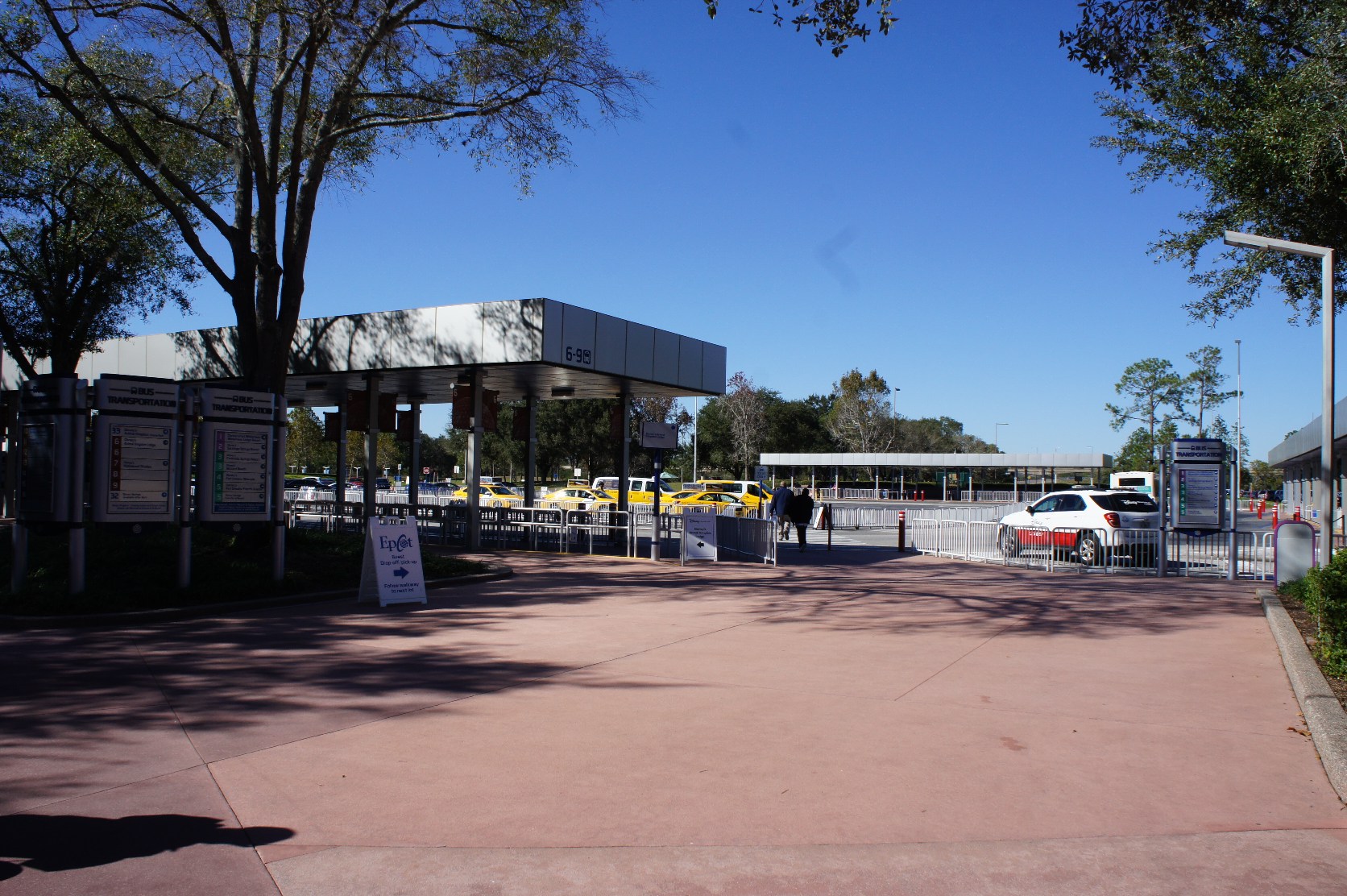 Here is a taxi of Epcot landing。Yes、I used the taxi had been described only that(Lol)
Because、Since this day there was a meeting at the Hyatt Regency until the evening、Time I have come Mottainaku directly from there。It says eventually pay $ 20 or more to were examined prior to An'nani。It's taxi and does pay even 15% to 20% chip Naranshi 🙁
Senna's Tteyuu Epcot、From the initials of experimental Future City (Experimental Prototype Community of Tomorrow)。Once upon a time was changed to just Epcot I was was a name I Epcot Center。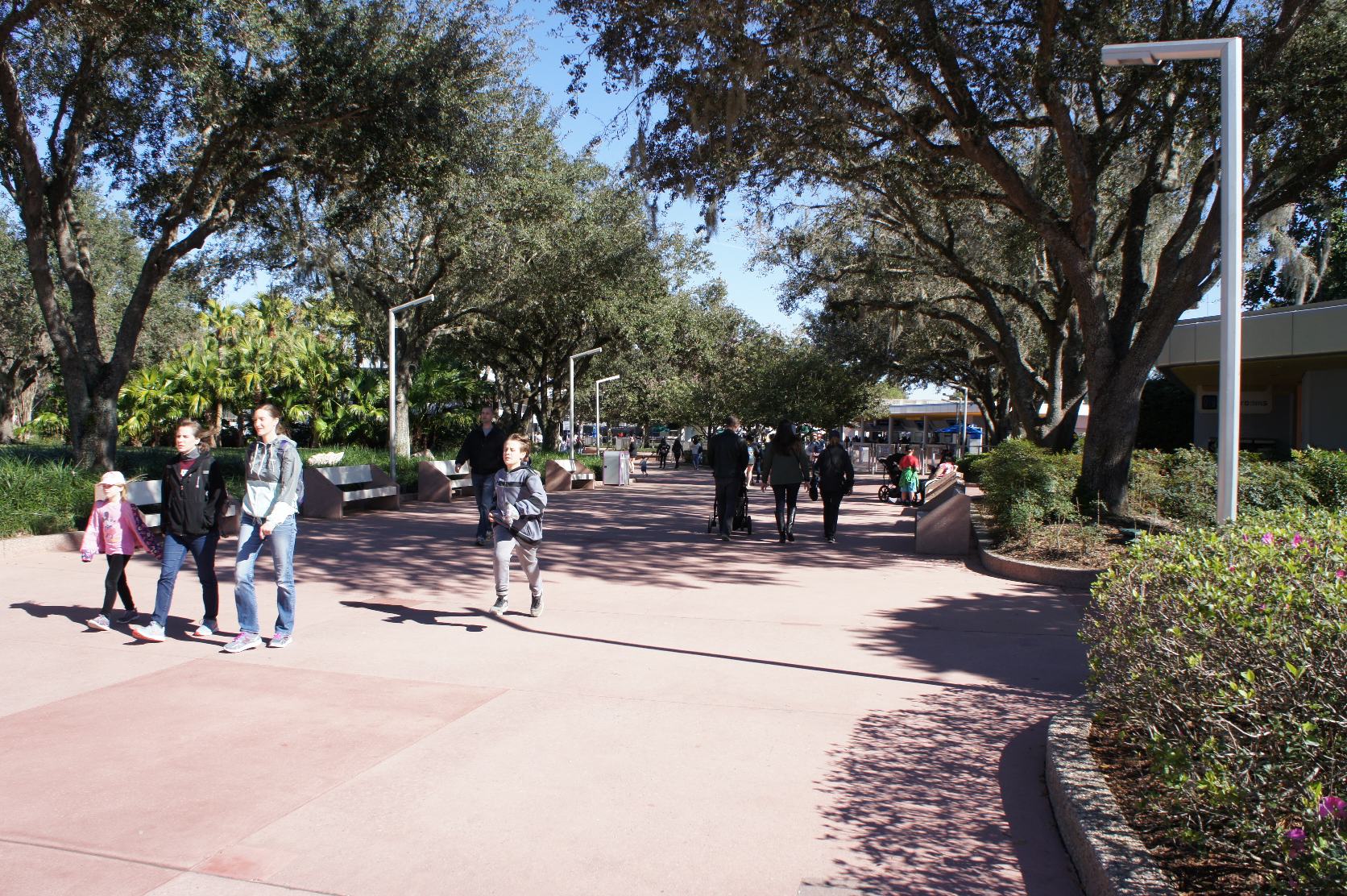 To the entrance。Mood is excited pounding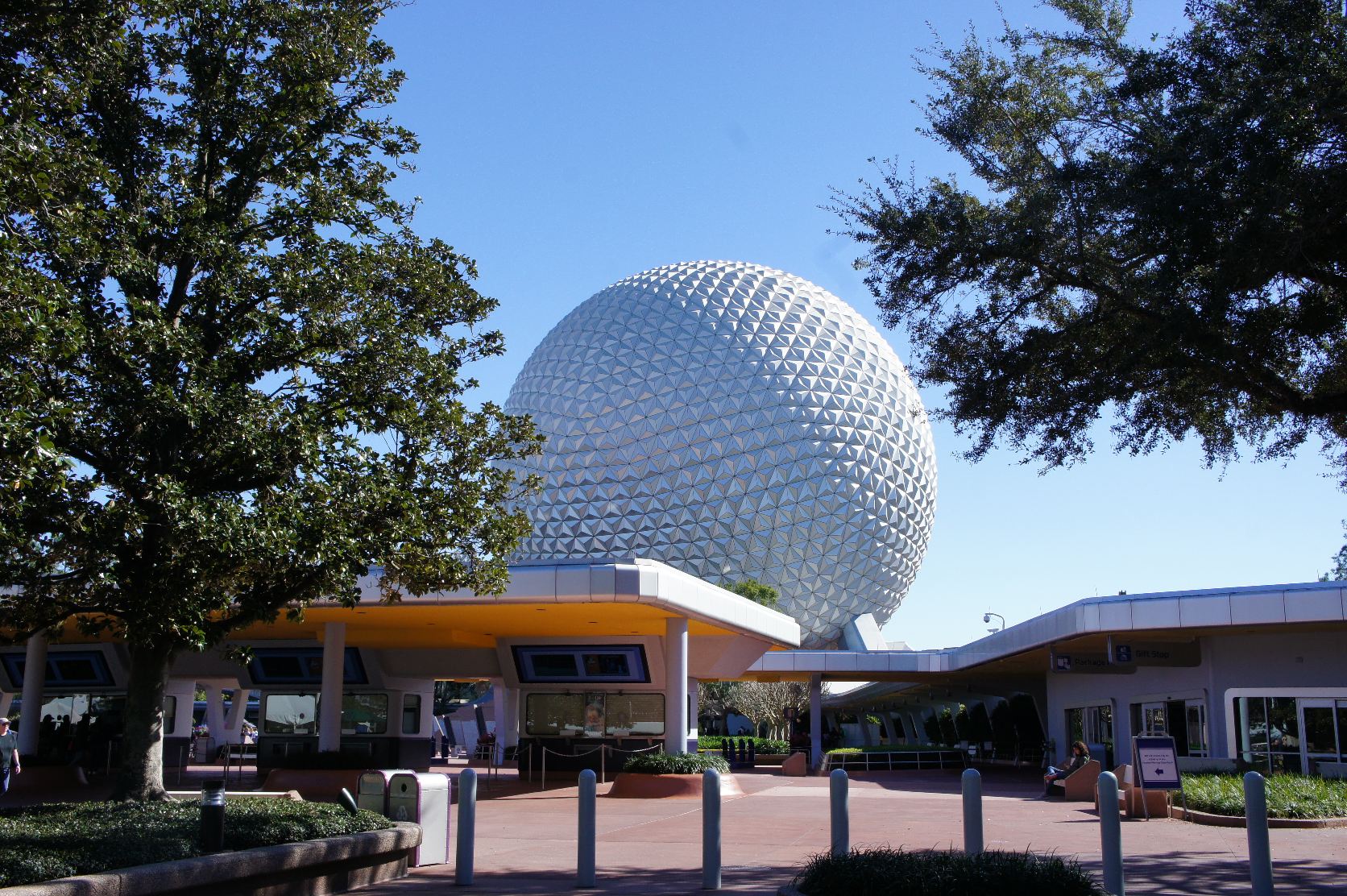 Golf ball that looked! ! Not sunk is still day! !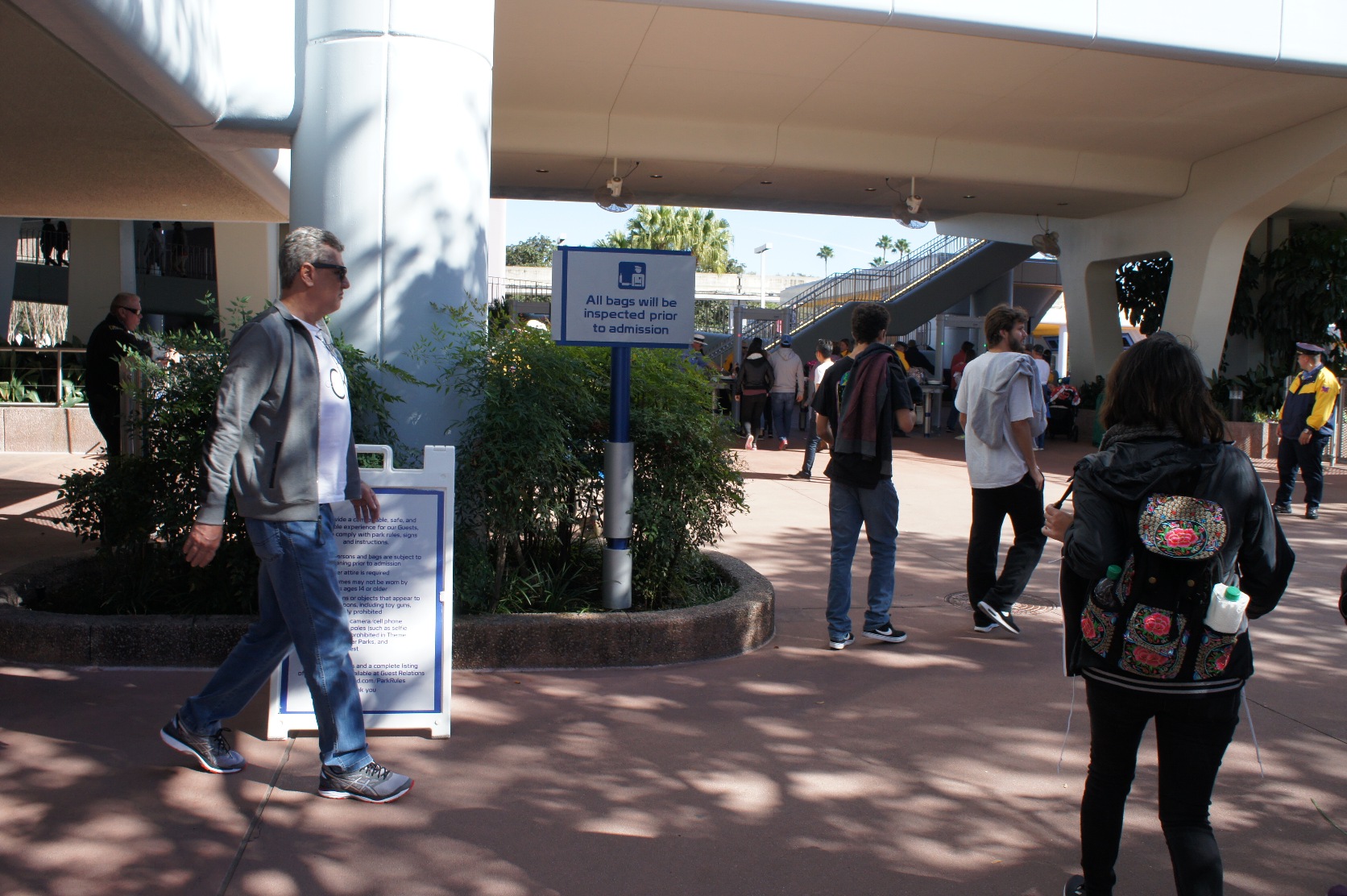 Luggage inspection。Here hazardous materials and food will be confiscated。Previous articleIn as described、It seems not much is to be confiscated in relation to drinking water。Look、I mon has put PET bottles when you look at backpack to the right of the people of the photo?
Ticket counter when you pass through the baggage inspection。Quite high and just 1 theme park。100It was more than $? Ah、No many people still buy water after the luggage inspection。It had been sold a lot of bottled water。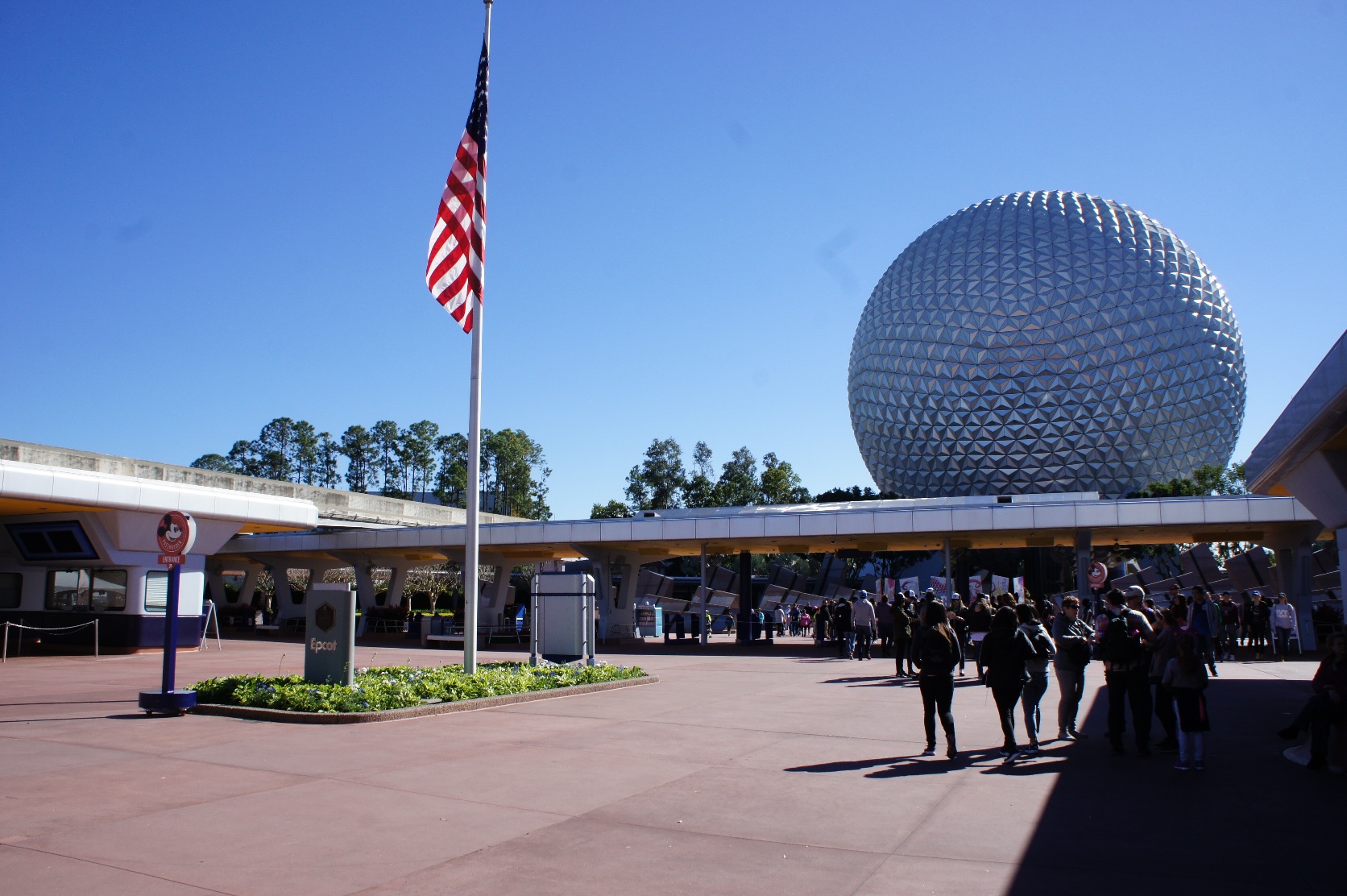 I got the bar code of the wristband type Once you paid the money or rather ticket ......。I wrapped it in arm、Finally admission is held up to the entrance gate。It came Epcot! ! !
The I this Epcot is divided into roughly divided into two areas。"Future area" and back in the direction of "World area" in the vicinity of the inlet。
Here at the end this time because there is a good Kiri。Next time around the Hugh char area!