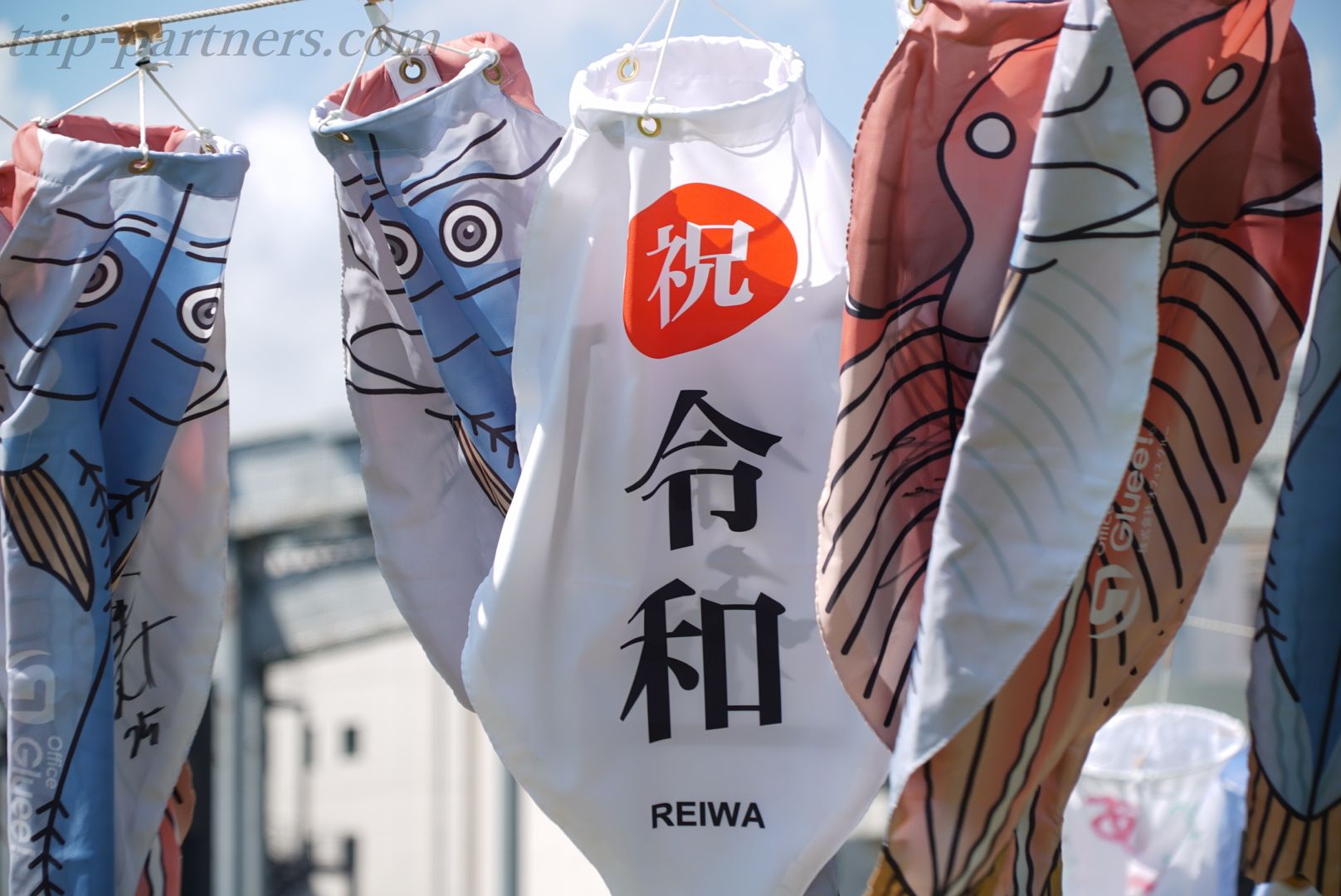 Return the axis a little time from the previous article、This time, introduce the Numazu carp streamer festival of Ryowa based on fiscal year (fiscal 2019)! Well basically last year "Numazu tourism - 2018 fiscal Numazu carp streamer Festival ~Because "the same、I think that soon change Do not want(Lol)
First of all the fact that the day before Hen、The state of the carp streamer festival the day before。
We walked the route introduction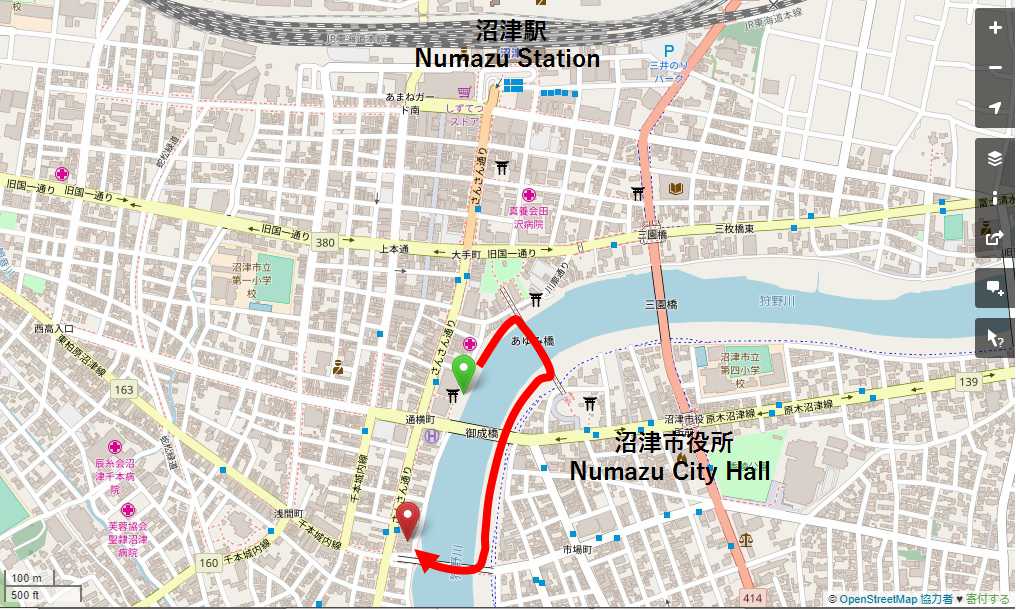 As it is re-use the map using in the last year of the article。'S it towards the Perpetual Bridge past the Onaribashi from Ayumi Bridge。
Love live Sunshine climbing discovered in Ayumi Bridge!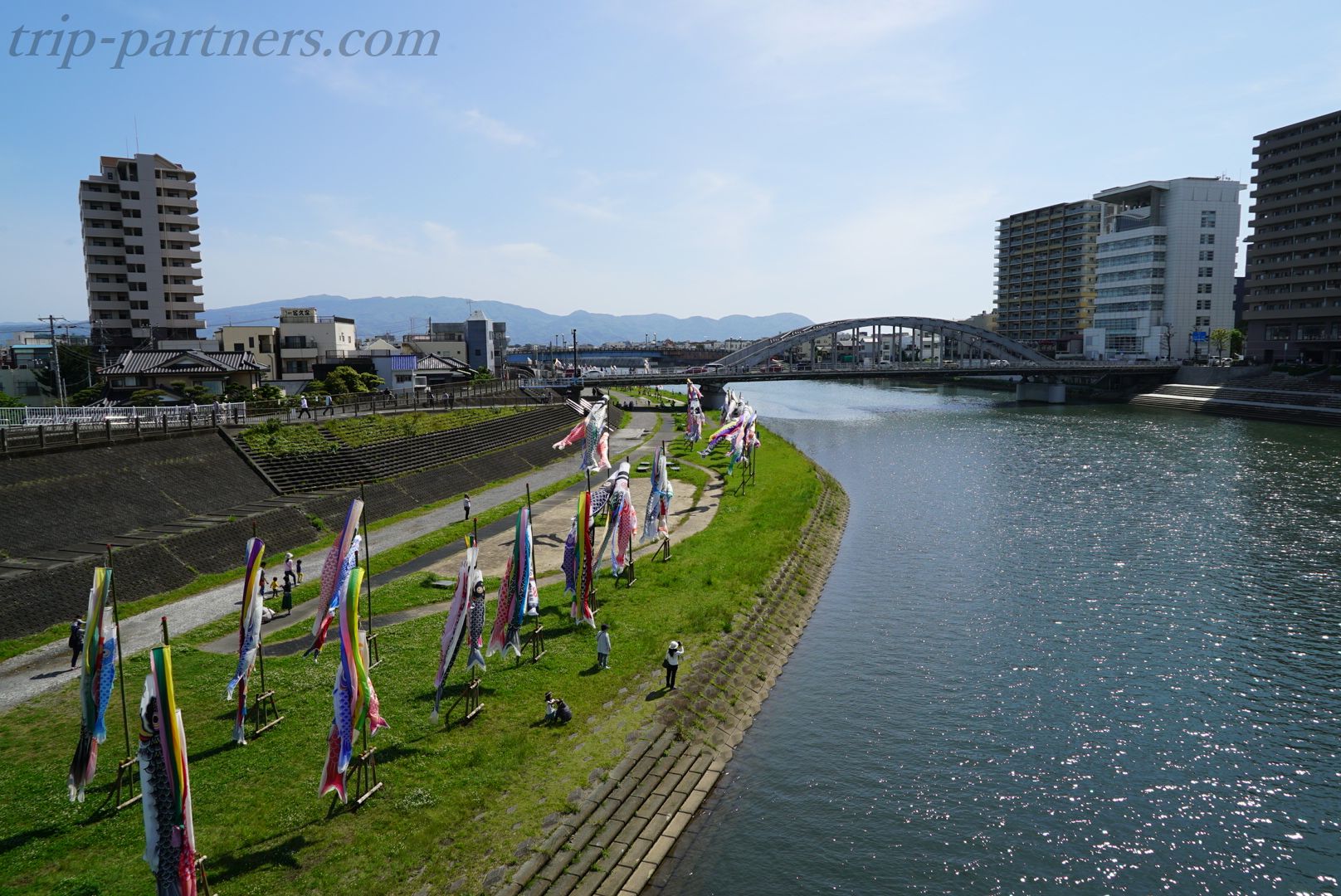 Festival people are not little but carp are rising even the day before。You may visit the time only if 5/3 days View just carp rather than the events purpose。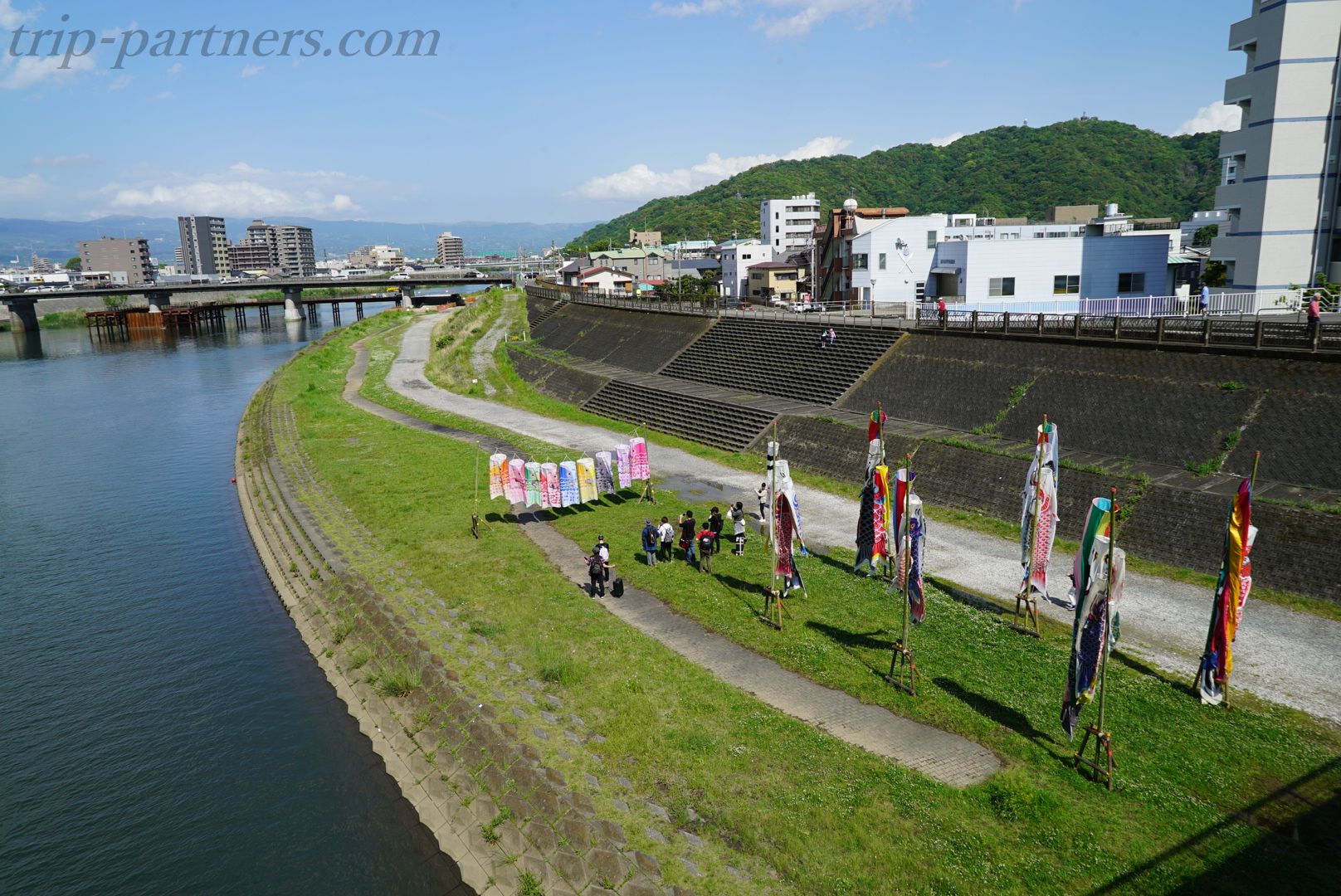 Onaribashi The people are gathering to something some of carp When I looked down at the opposite direction ......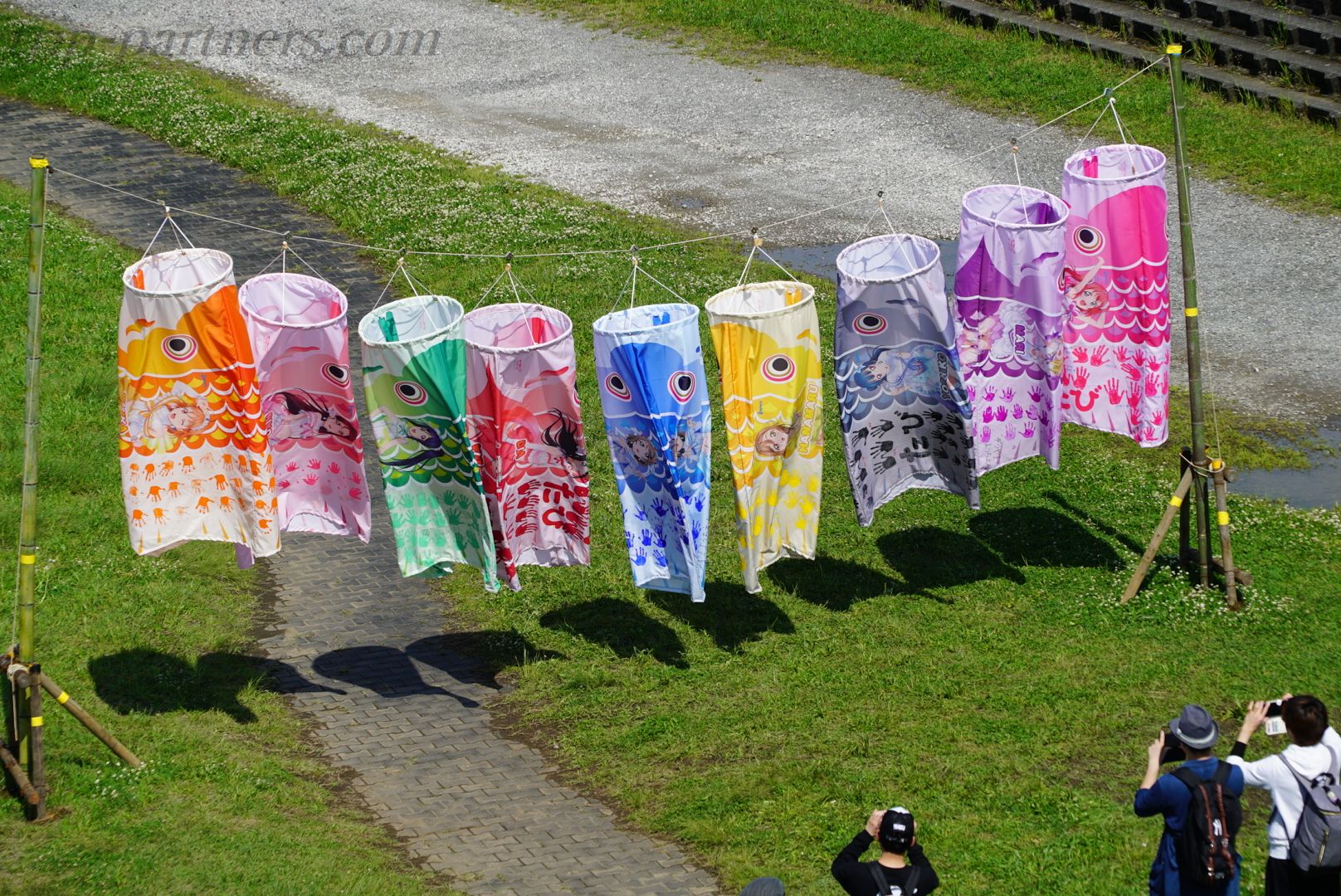 When I expanded。It is love live Sunshine。This array has been installed every year。Apparently became Sanmaibashi side of the opposite side this year to until last year had been placed in Hajikko of Eitai Bridge side。Come Even so, the people of fans every year。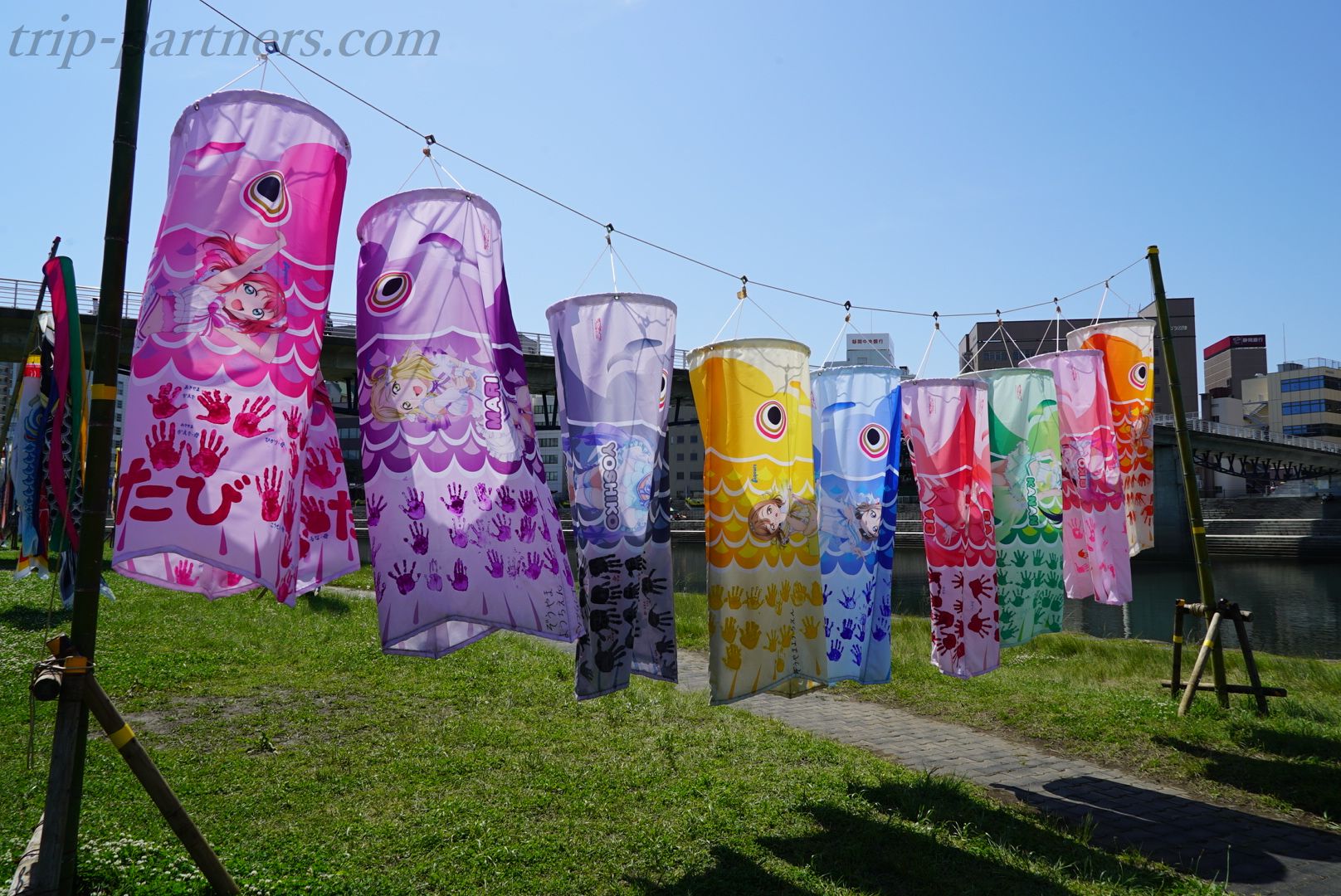 I tried to close down the riverbed。I'm every year, such the same thing、One to commemorate the History Bridge because back the first time。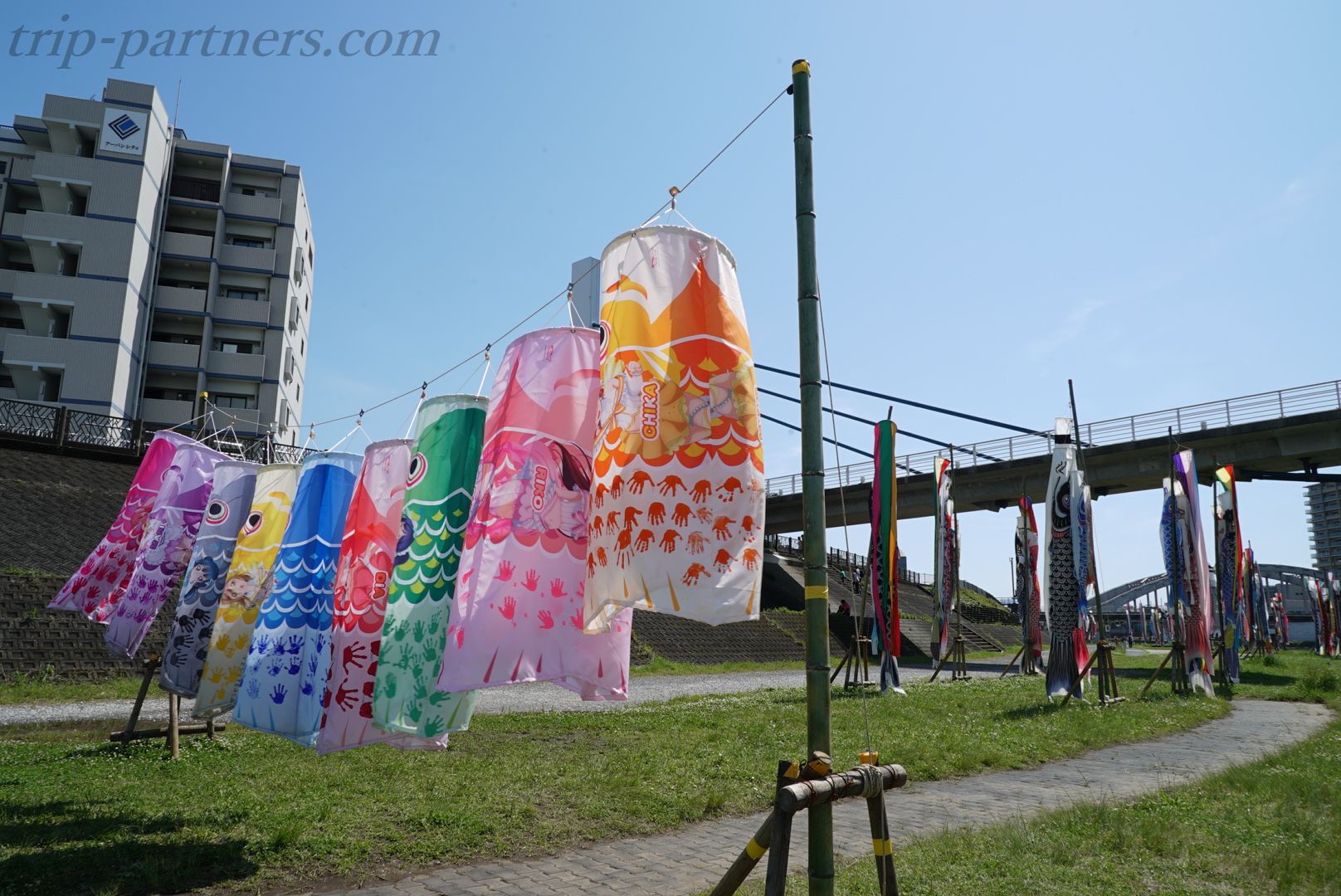 From another angle。Love live Sunshine with Ayumi Bridge & Onaribashi
The along the riverbed toward the Eitai Bridge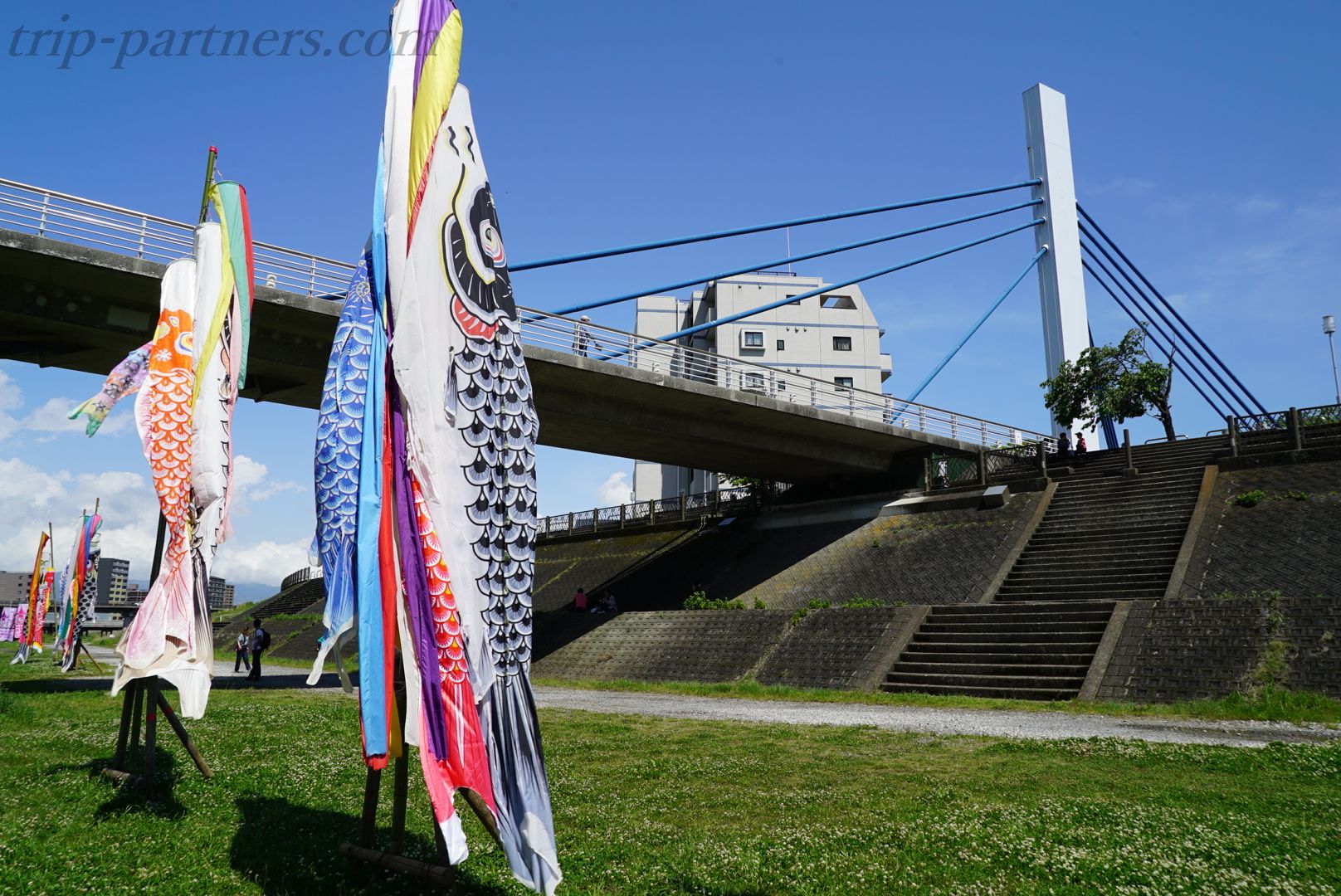 I went through Ayumi Bridge。A little shame because the wind is weak carp streamer is completely gone sagging under 😥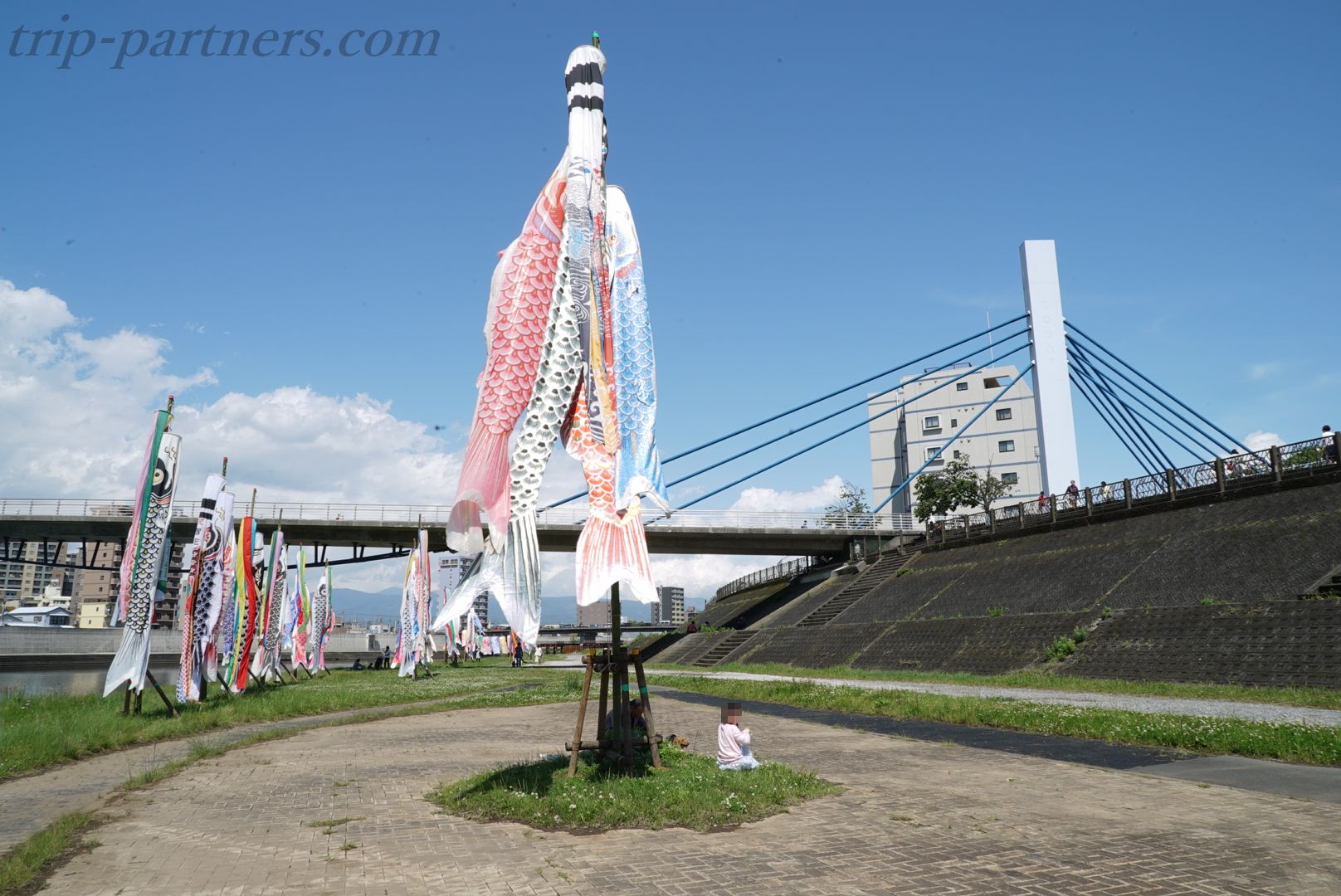 Really few people。Carp take unlimited 🙂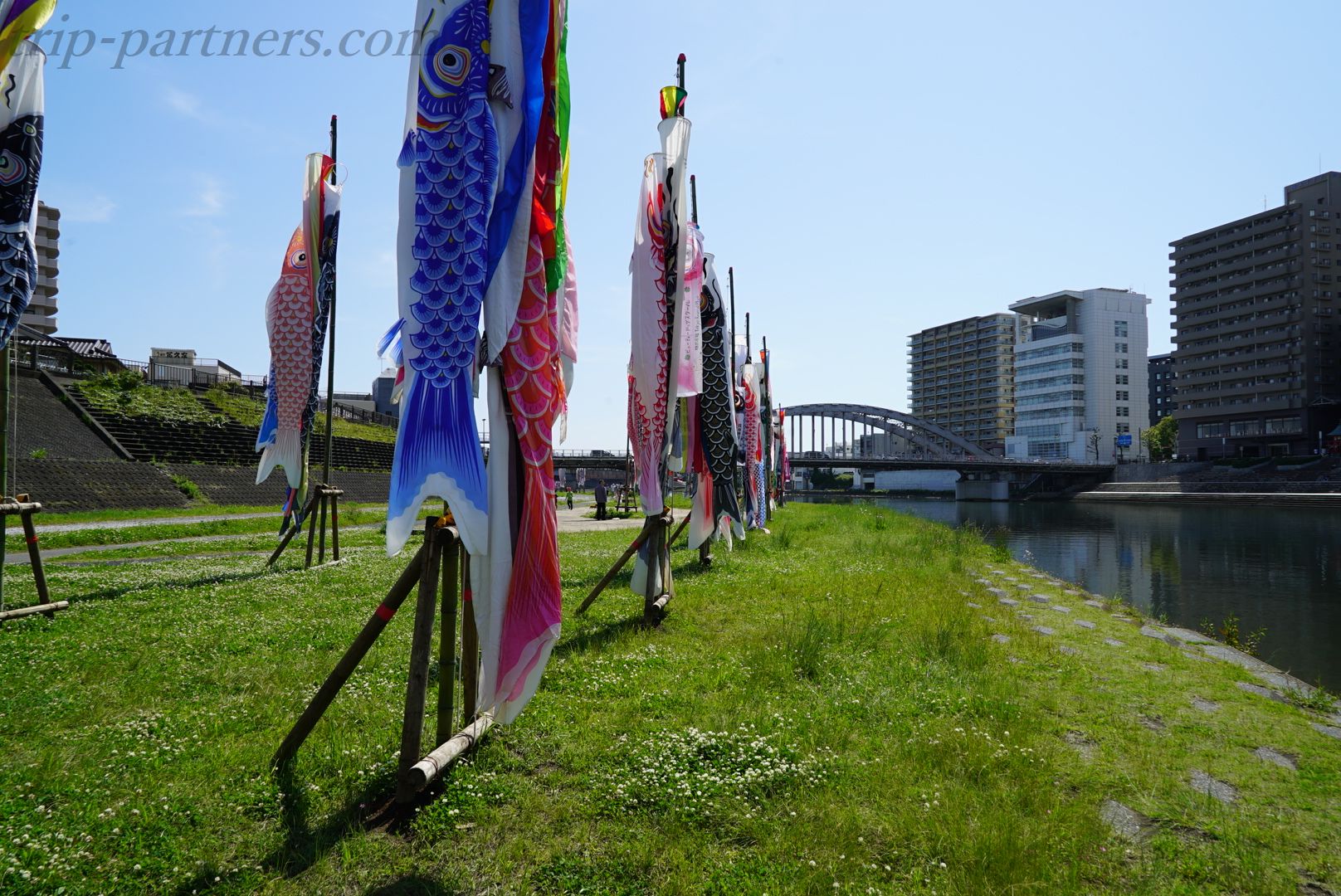 So Onaribashi towards the。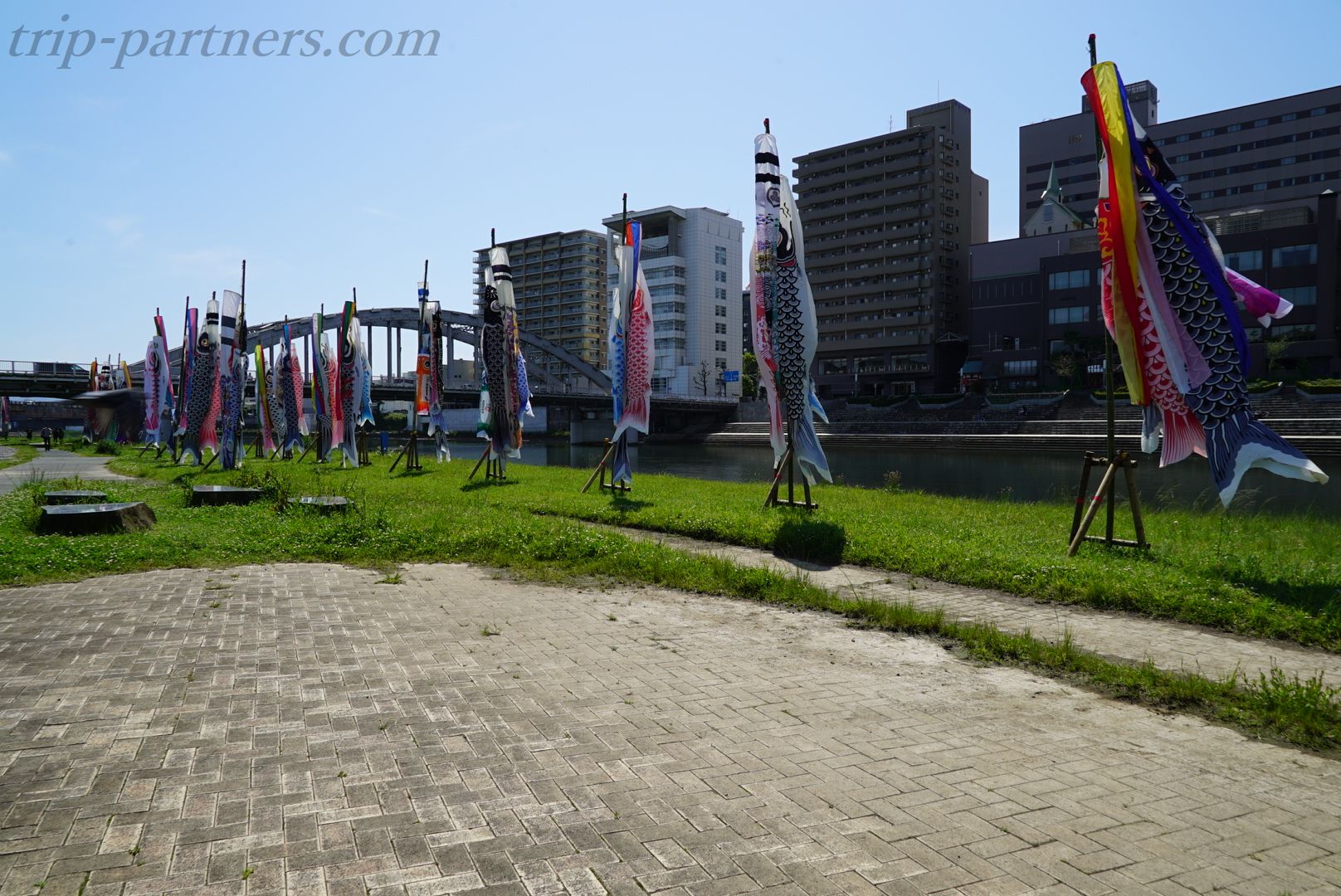 Carp who was in the back of the Riverside Hotel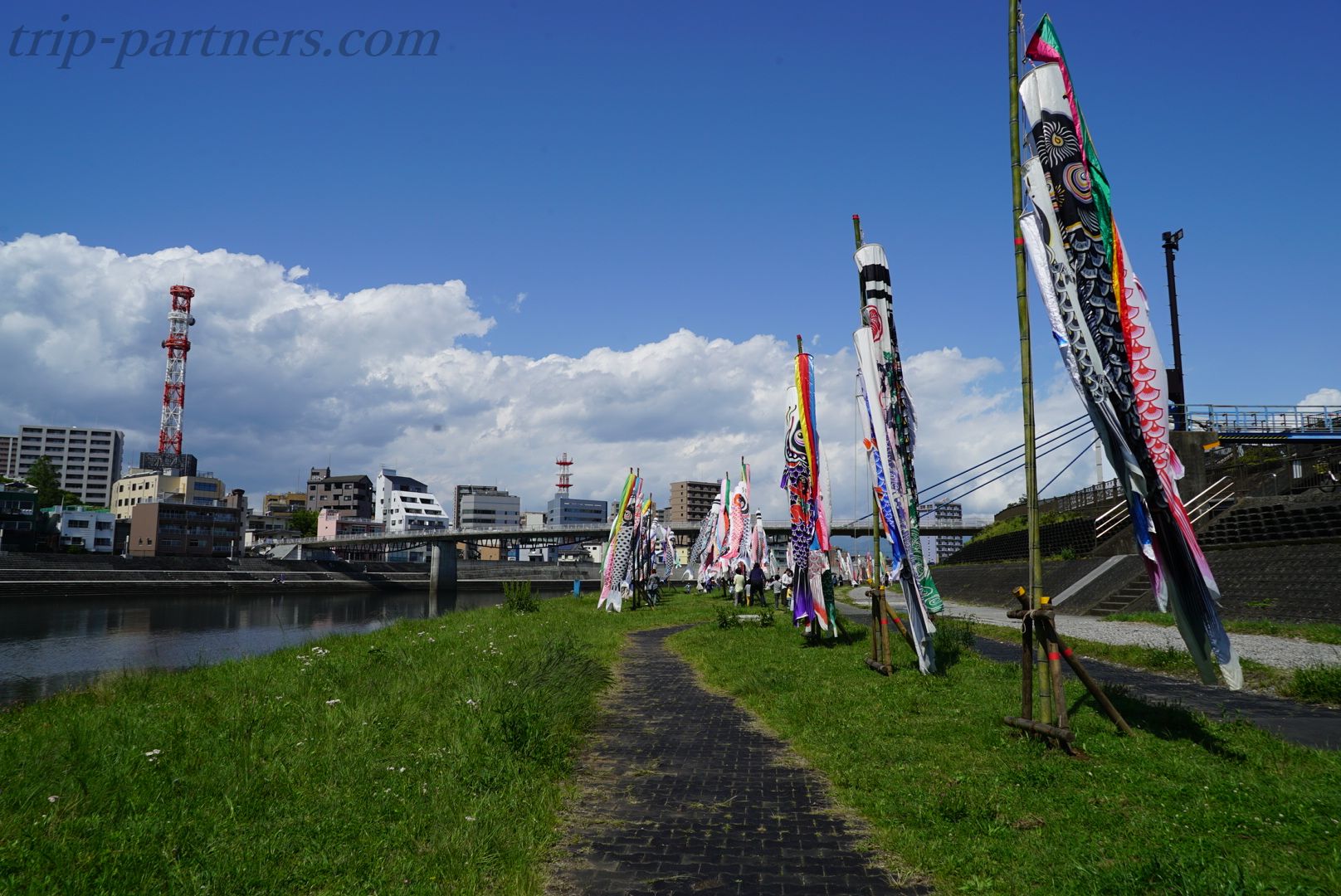 Well、After all, there no wind lonely ......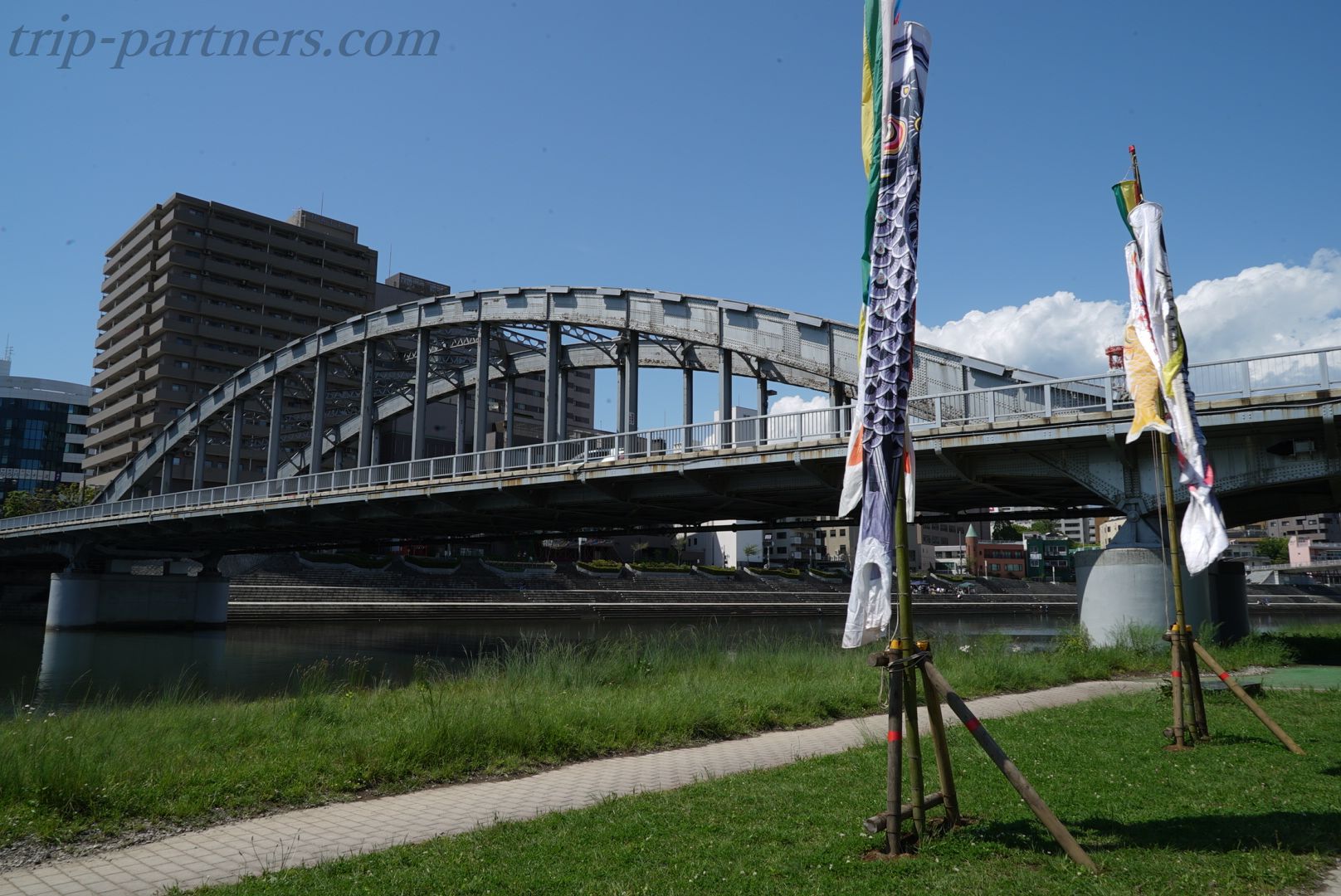 I went through Onaribashi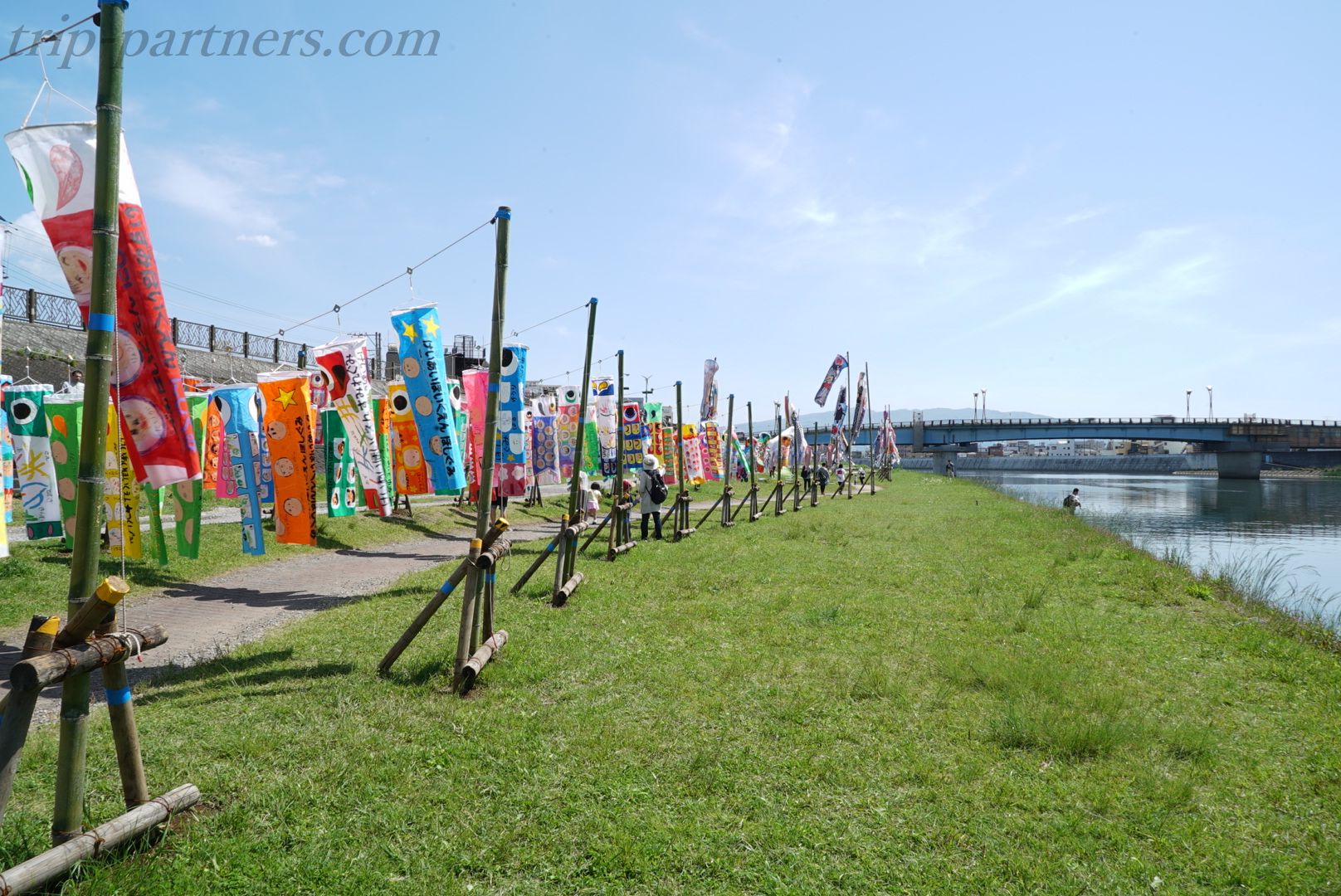 Carp load。Walk on the grass it to the side because this walk under the arch annoying hit the carp to the head。Since would walk while looking up if the children of height、The wonder was installed so children can enjoy rather than adults。
Congratulation! Ryowa climbing!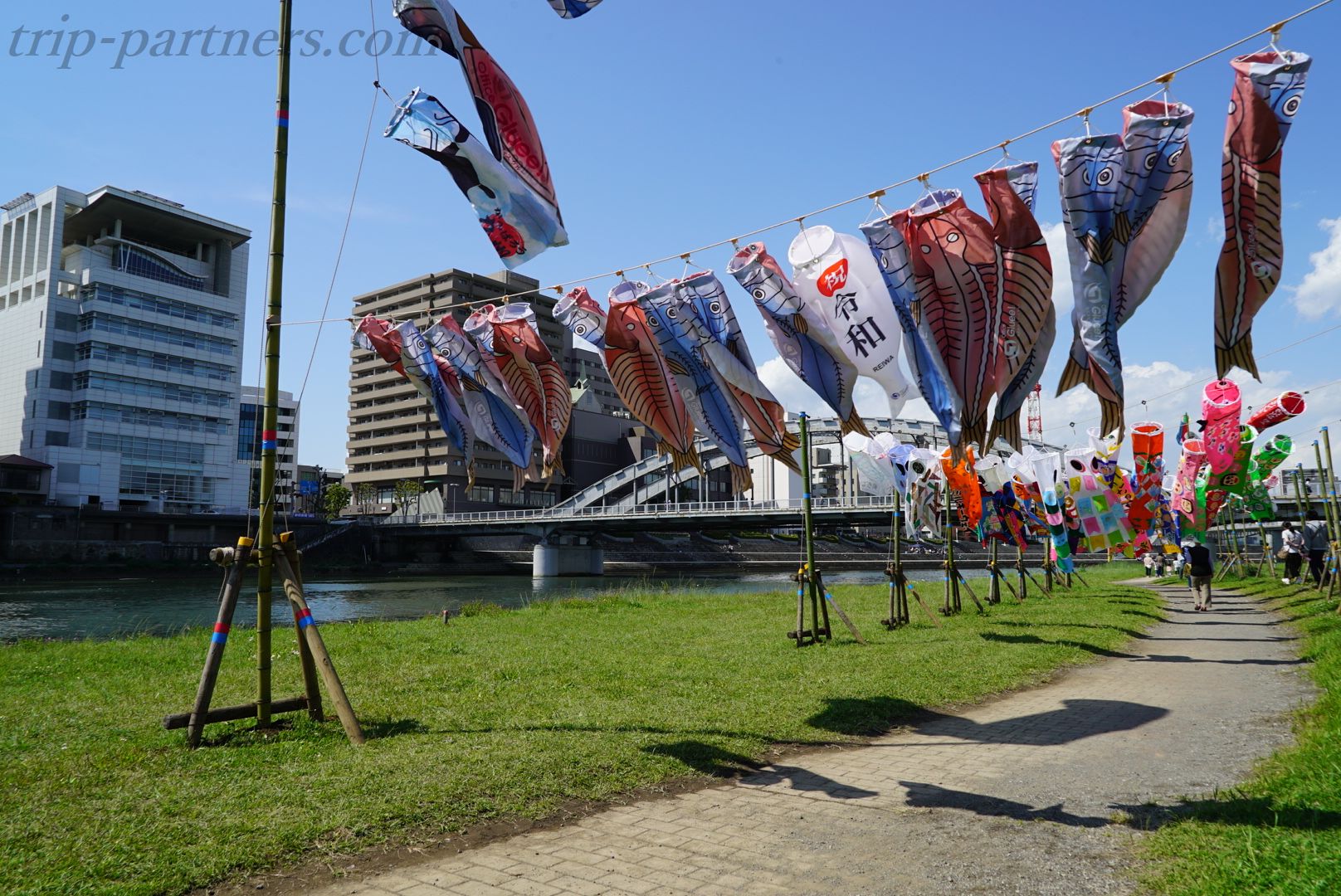 Funny carp discovered only last up to come and one type of arch! It's unusual even for me carp of dried fish、The white one is a concern of the middle that。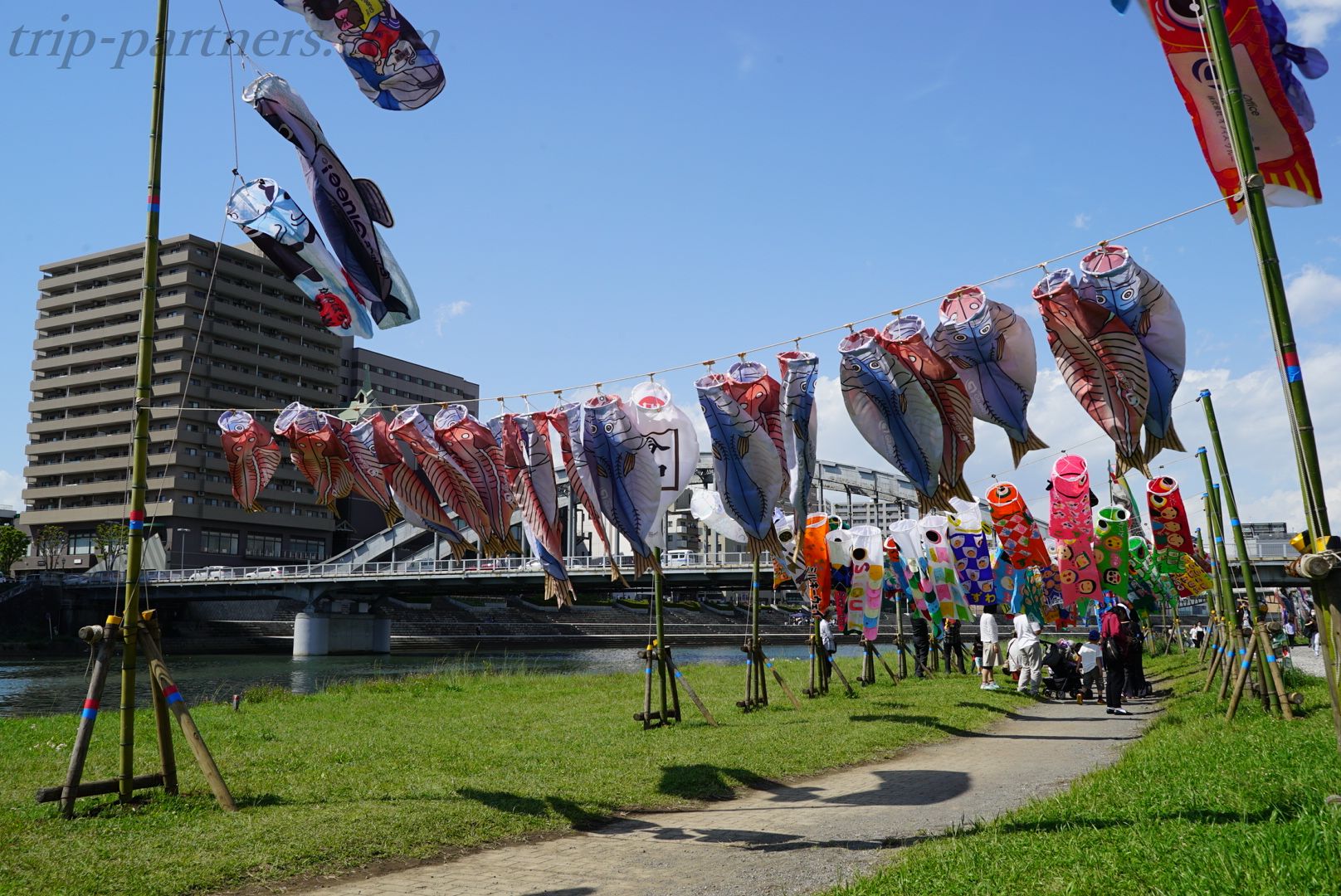 Quite hard to grasp the timing of the shooting。Huge carp us a habit that has dropped and Daran under、The size of the would shake Bambang also in weak wind。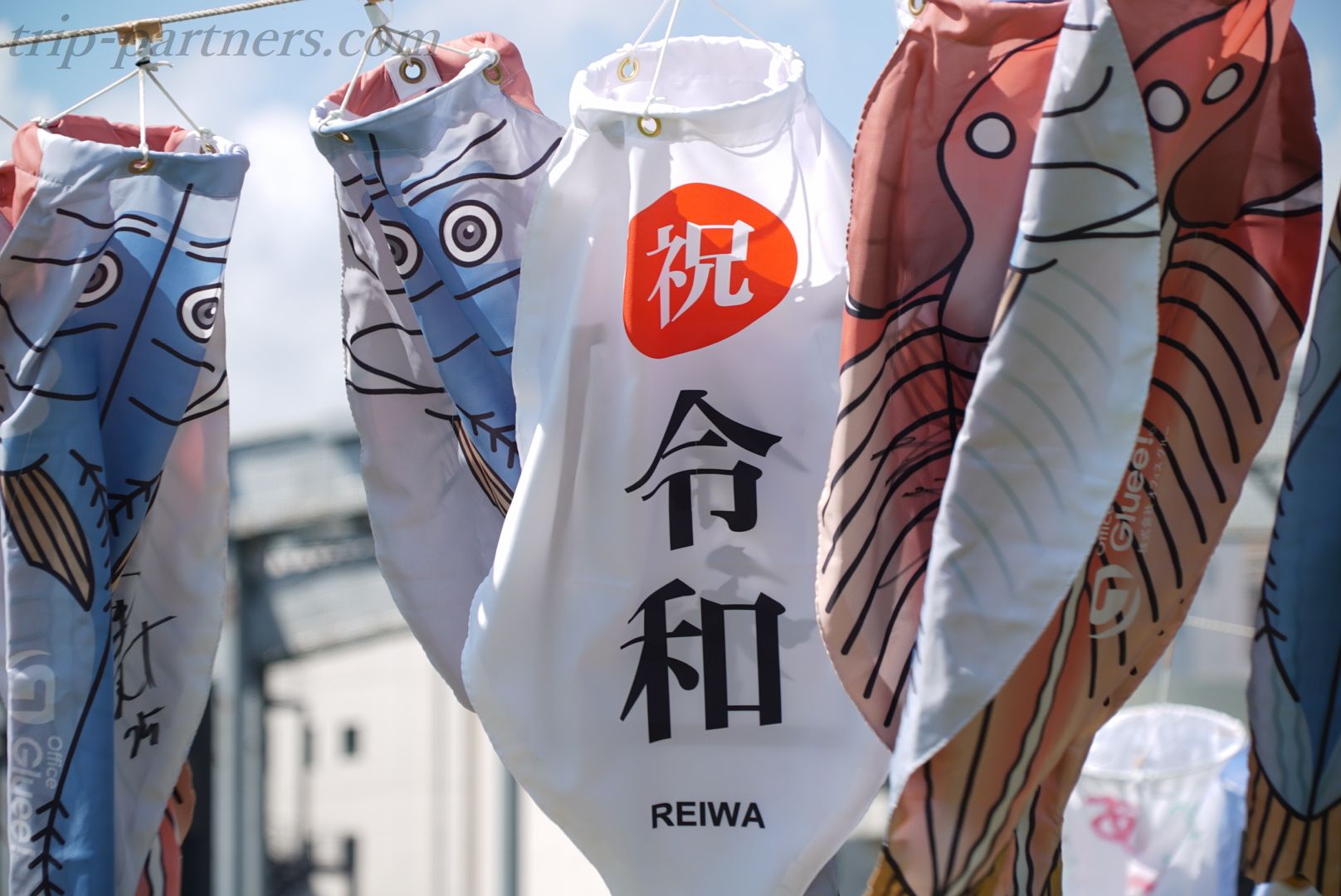 Celebration Ryowa REIWA! I feel Tteyuu became the new era did not Waka middle people this year、I will remind you that I was changed era and see this kind of a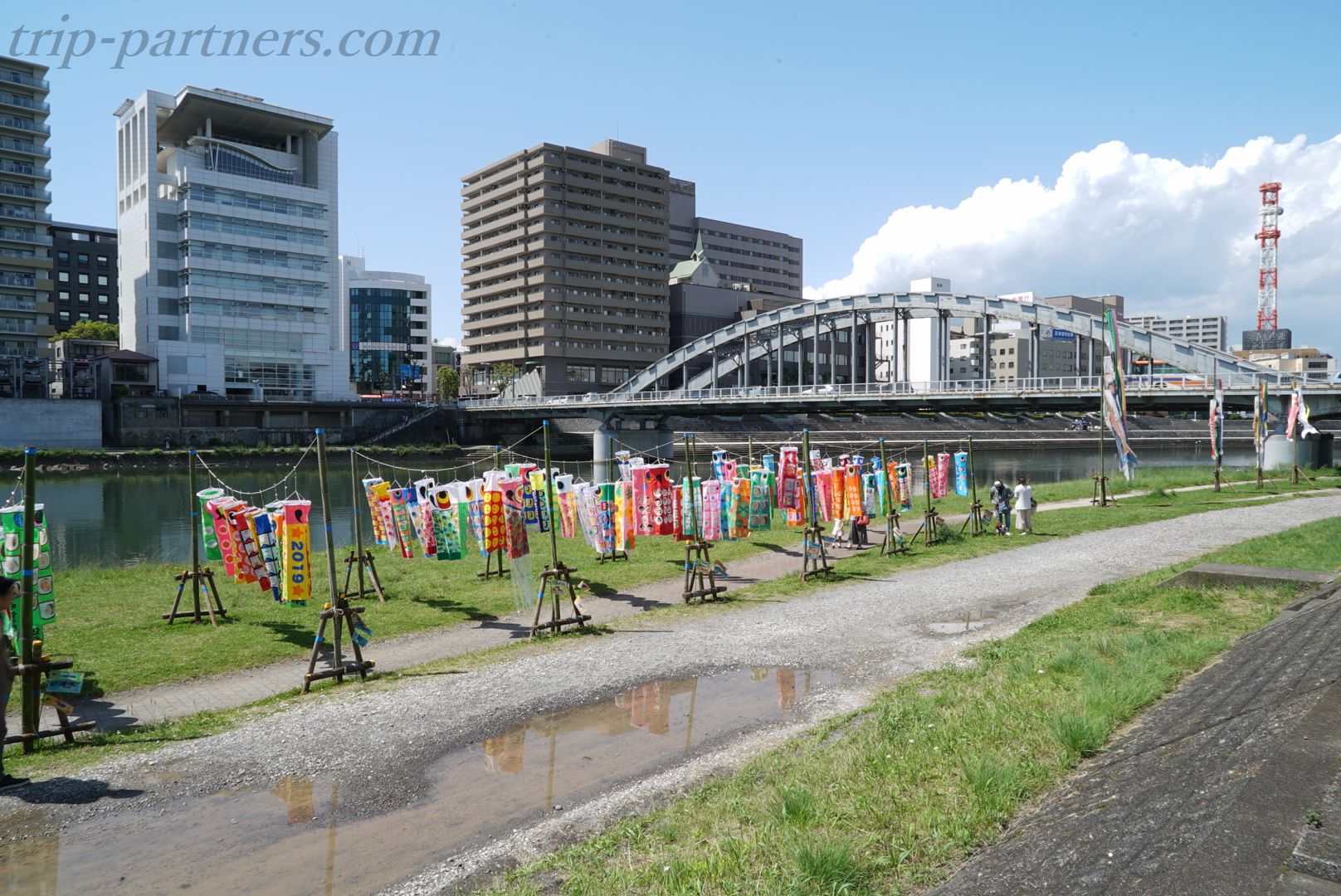 It's it is for the time being the day before the carp streamer Festival。The next article will introduce the state of the day。
A Dewa 🙂