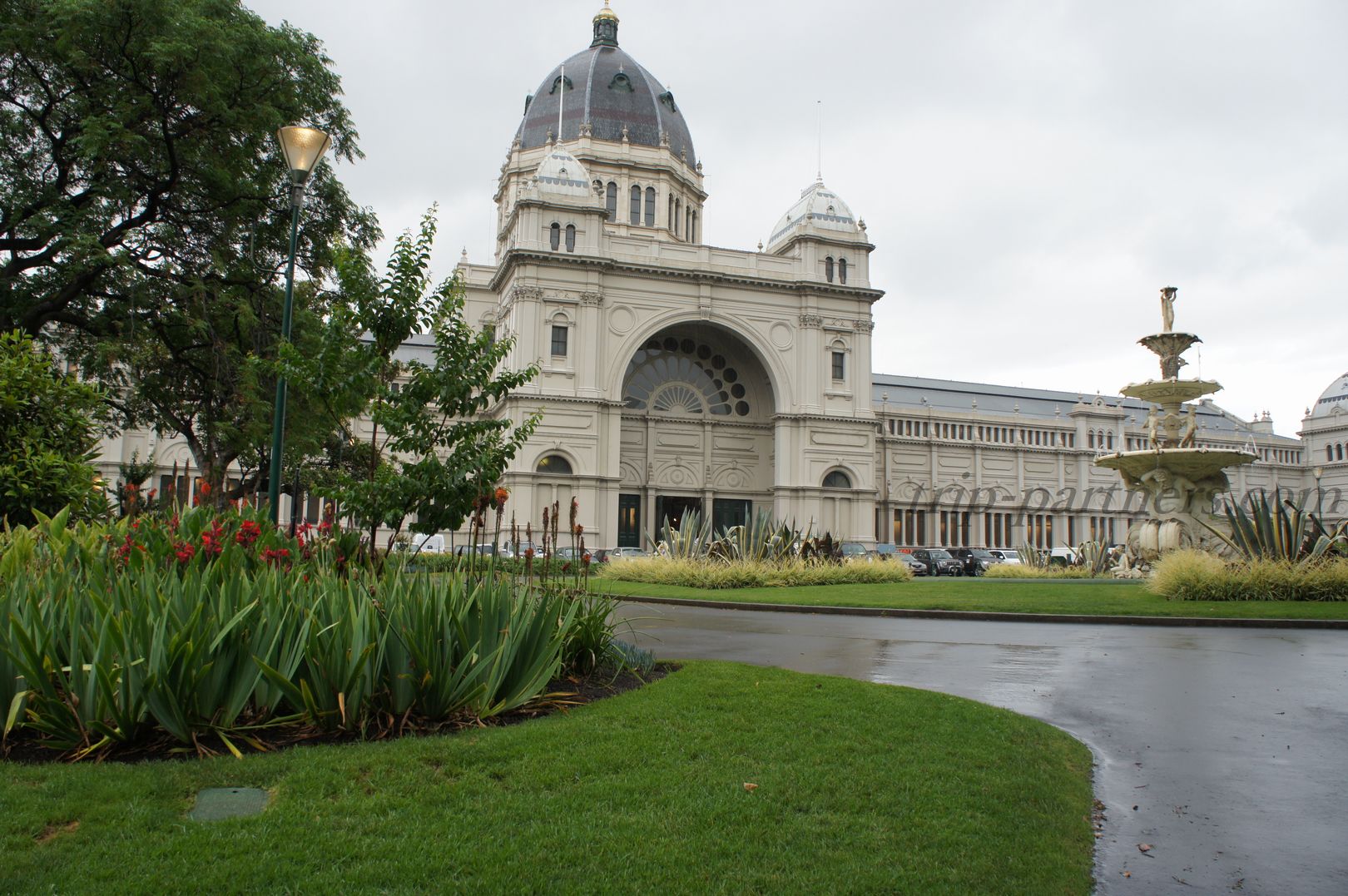 World Cultural Heritage in SydneySydney Opera HouseWas also in a place that was easy to access.、Melbourne also has a World Heritage Site in the center of the city。That is the "Royal Exhibition Hall and Carlton Gardens" introduced this time.。
Actually、I was n't walking around looking for this World Heritage Site、If I happened to be walking, it felt like I had arrived.。
Walking mapRoyalExhibition Hall and Carlton Garden "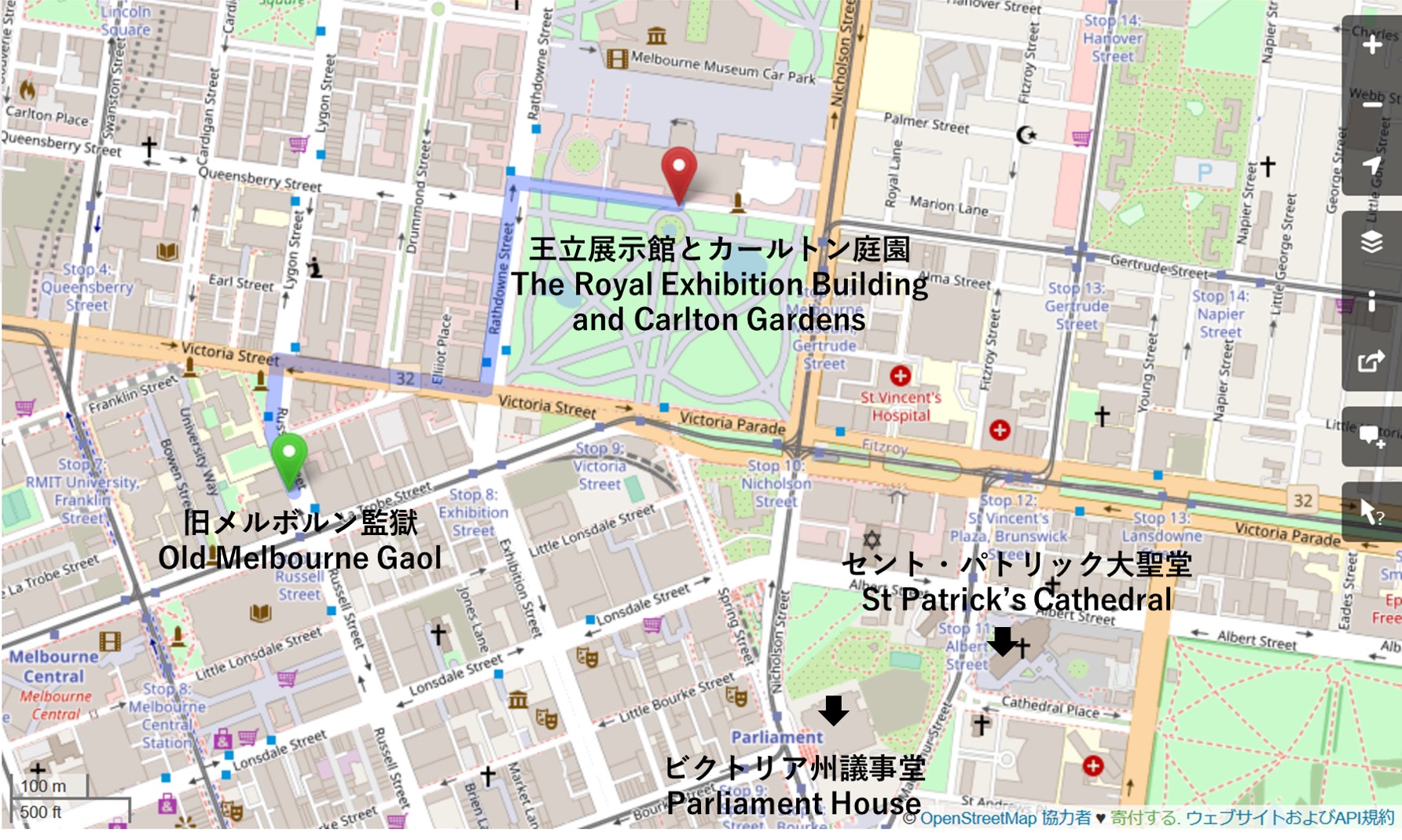 The Royal Exhibition Hall and Carlton Gardens、Previous article "Free tour is not possible? ! However, the Victorian Parliament Building can be visited by a free tourVery close to the Victorian Capitol。A little walking around Melbourne Central Station、Find Old Melbourne Gaol、After that, if I happened to go north, I would have arrived here.。
Go to Old Melbourne Gaol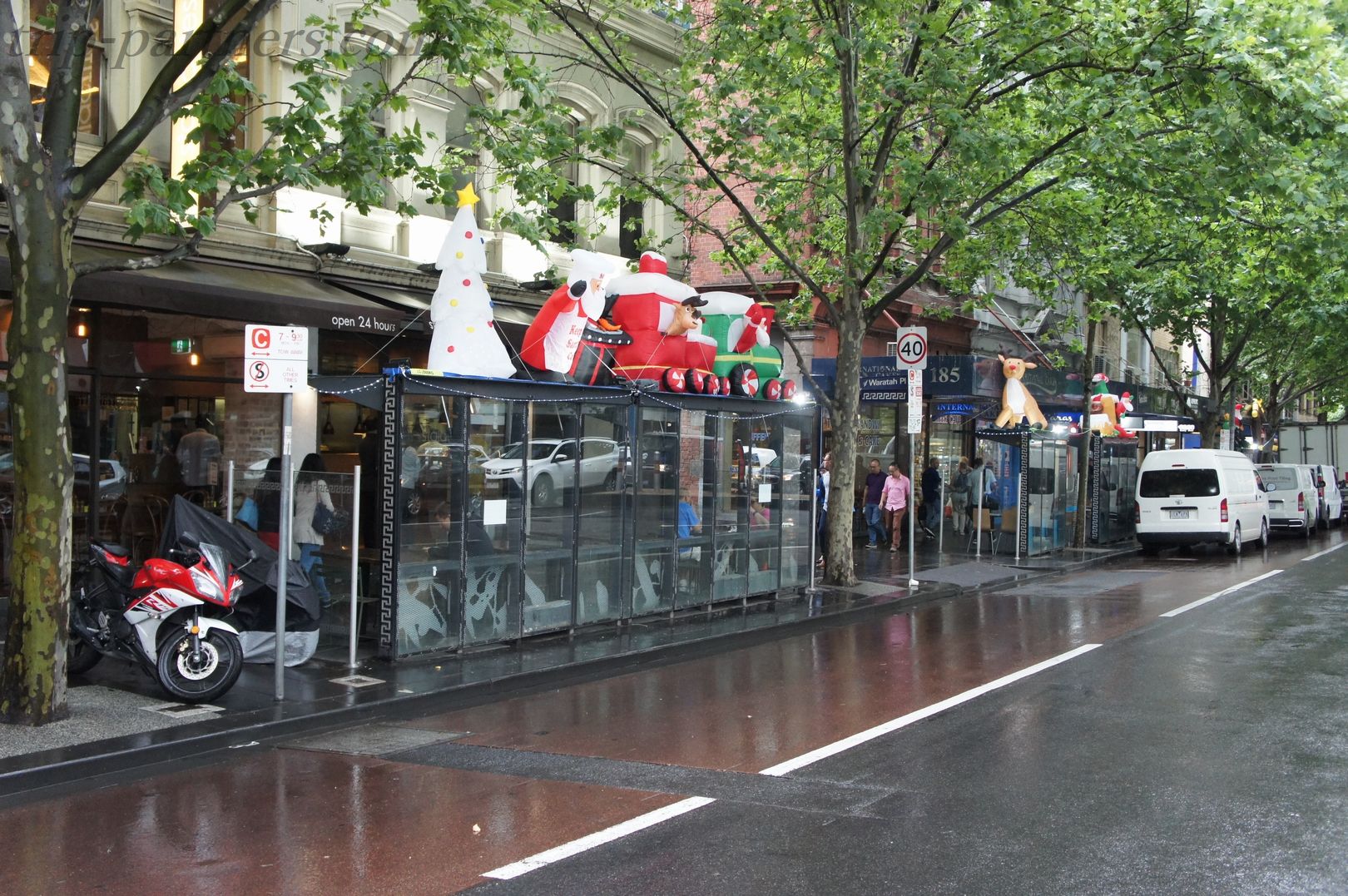 Urouro in the center of Melbourne。It's Christmas so you can see Santa Claus and Christmas trees everywhere。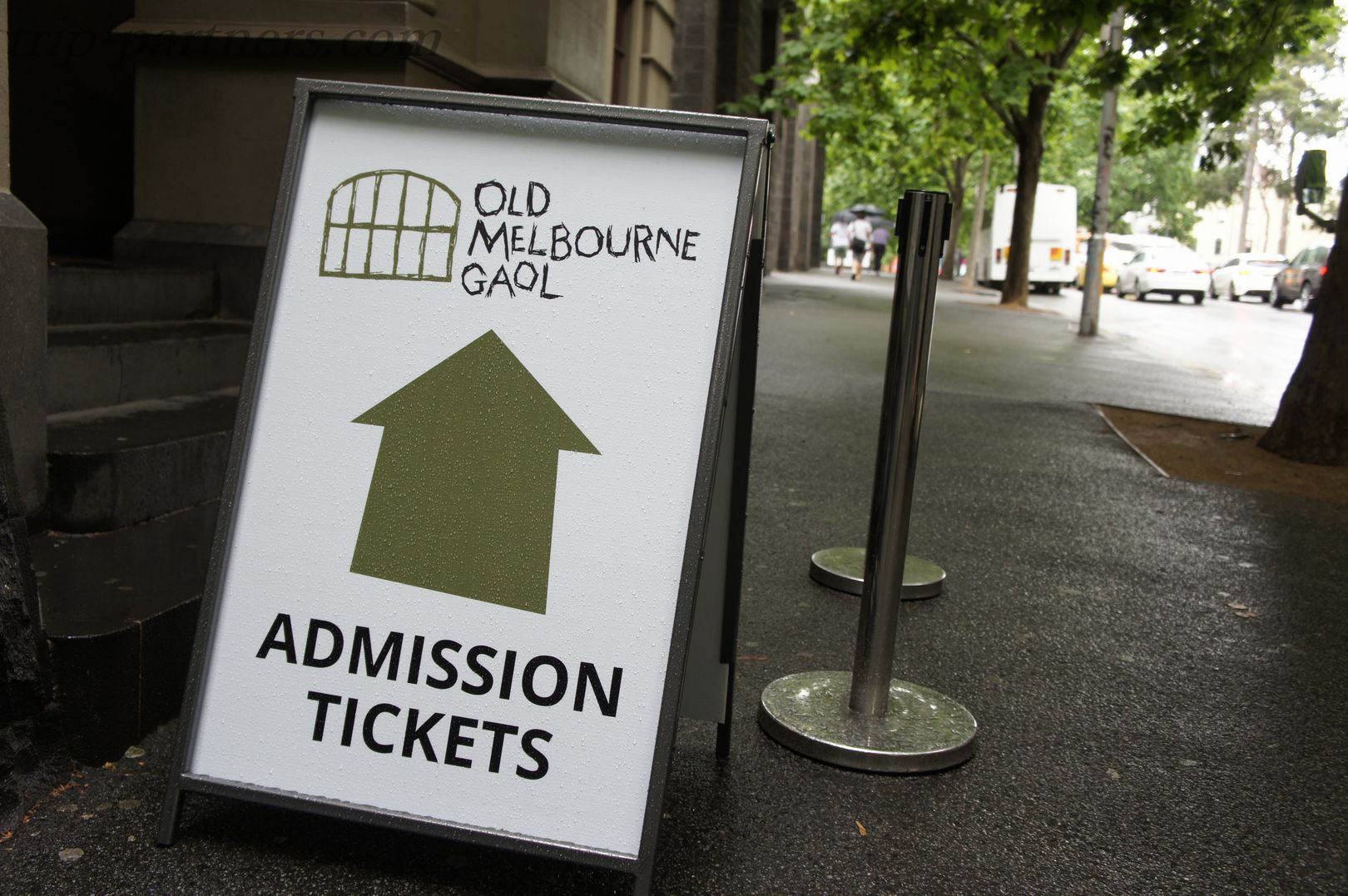 Suddenly I found a sign like this so in the direction of the arrow for the time being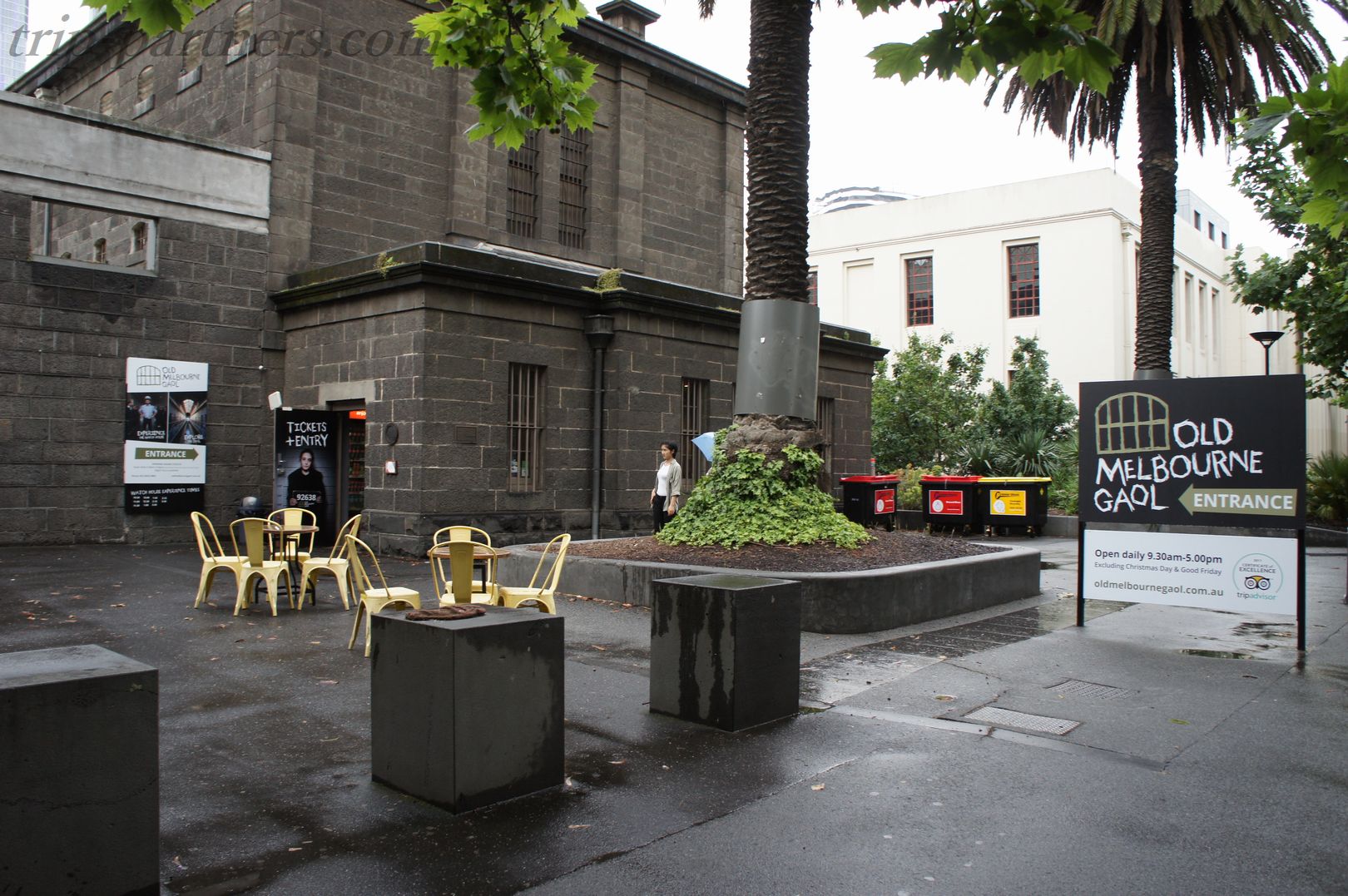 This is like the entrance。There are few tourists because it rains。By the way, the entrance fee here is 28 AUD (about 2,000-2,500 yen)!
Actually、If you want to enjoy Melbourne with all your might,iVenture CardIs recommended to purchase。Especially if you have 3 days, buy a 3day Pass、You can travel to most of Melbourne's famous tourist destinations with a free pass。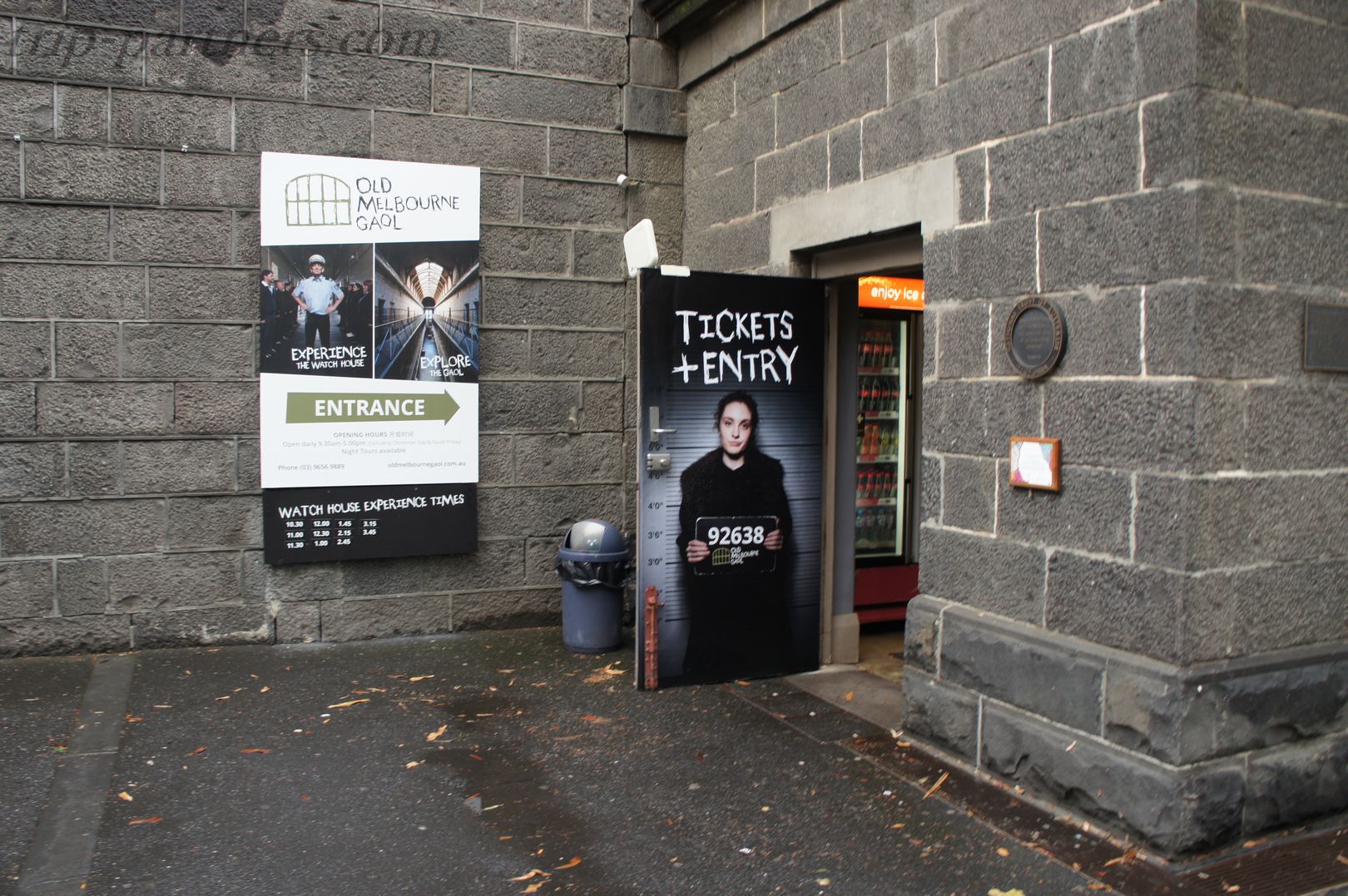 This little door is like an entrance。I did not enter this time。Have fun until the next time you visit Melbourne!
From the Old Melbourne Gaol to the Royal Exhibition Building and Carlton Gardens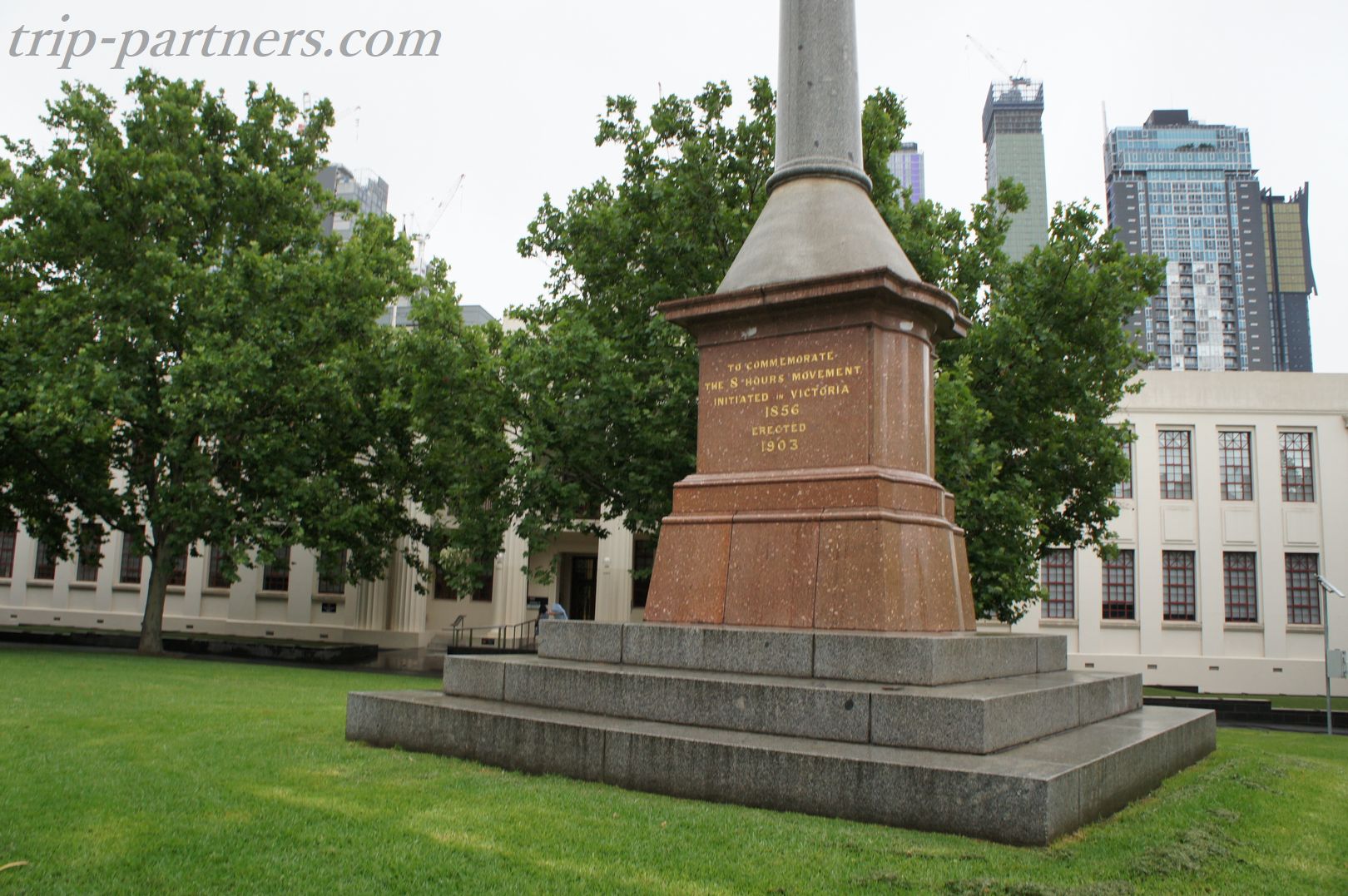 Cross the pillar-shaped monument that the West likes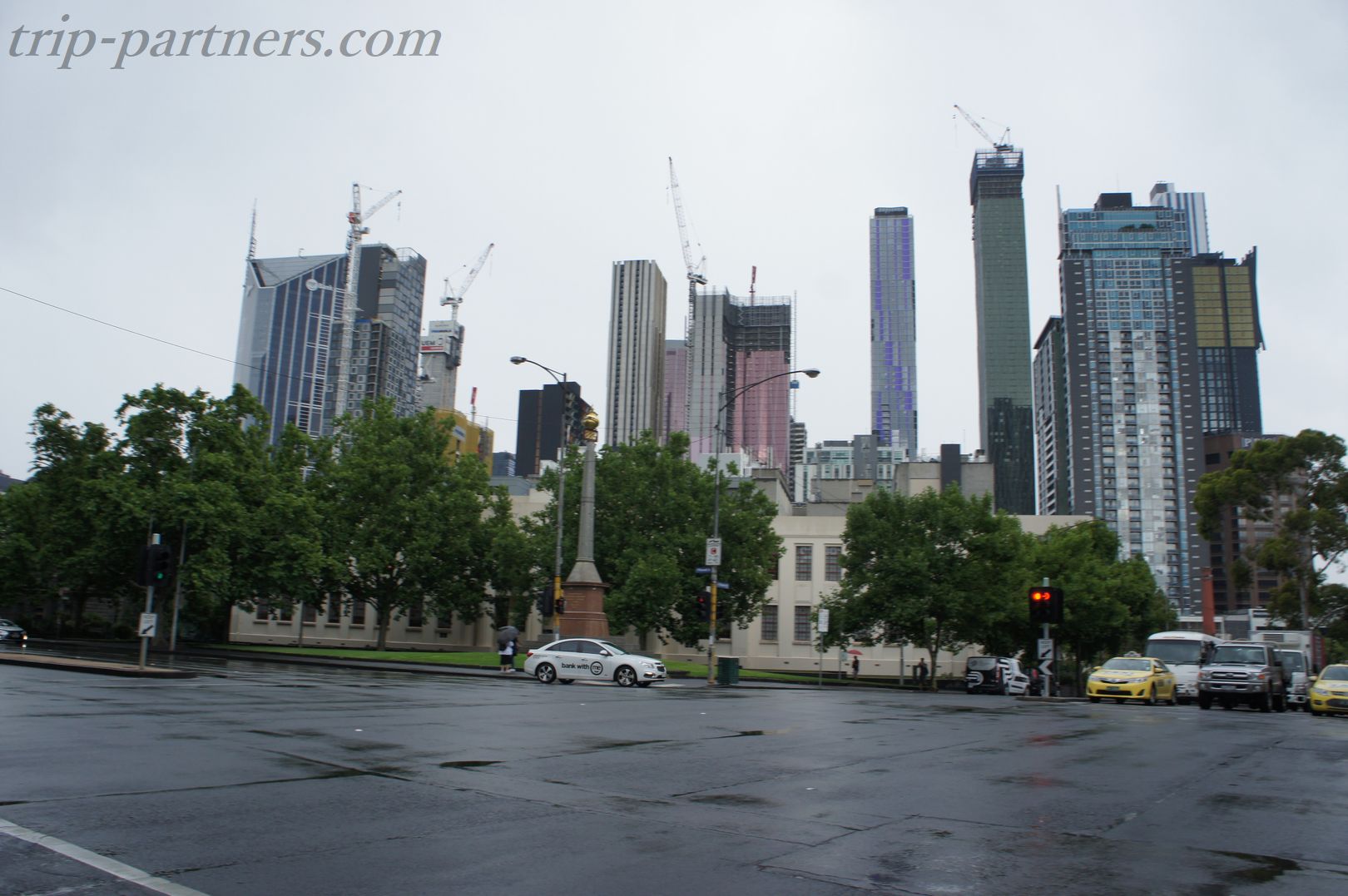 And after leaving the skyscraper which is still being expanded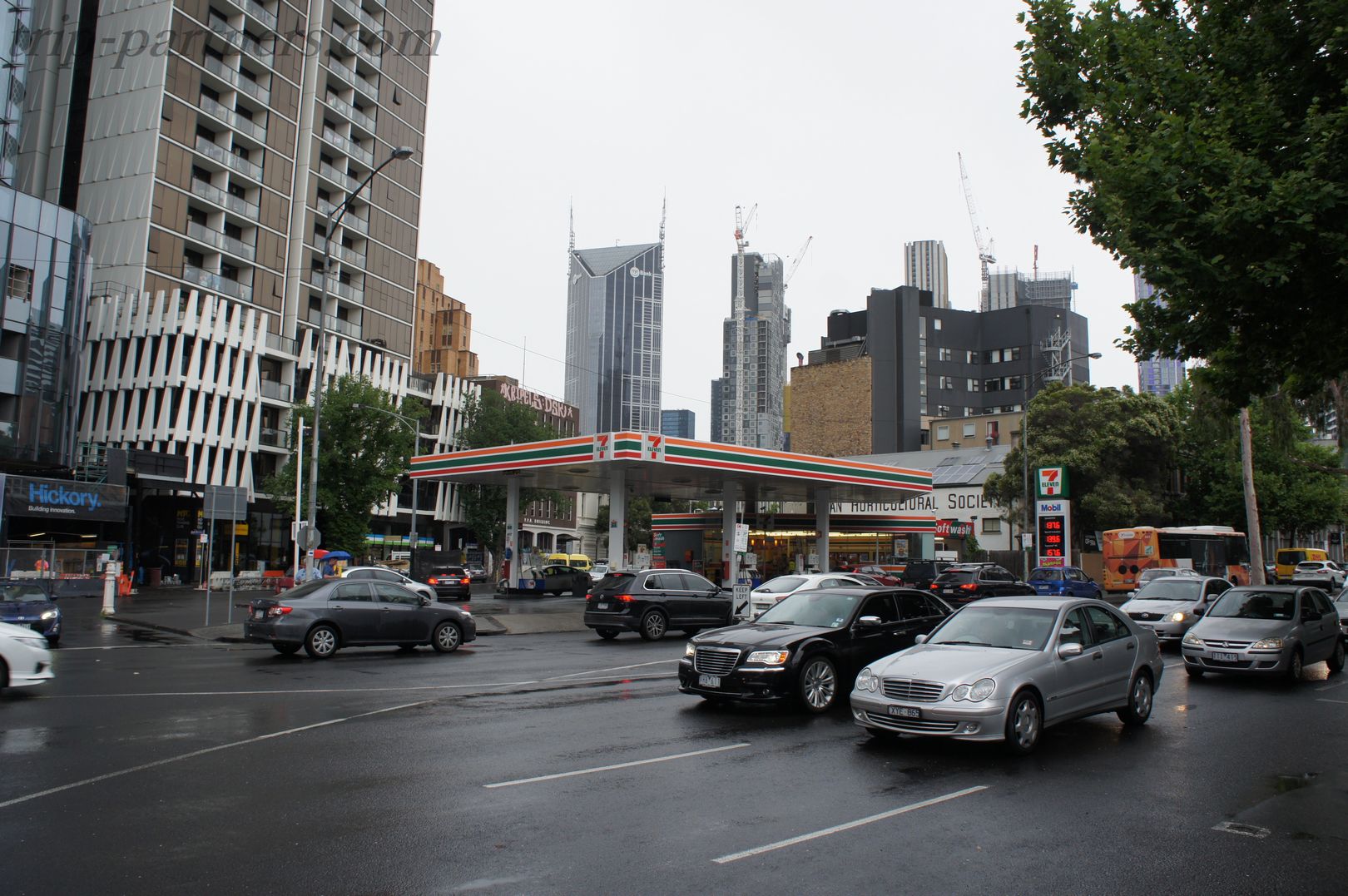 While looking at Seven-Eleven sideways
When I crossed the main street, I could see the Carlton Garden
Carlton Gardens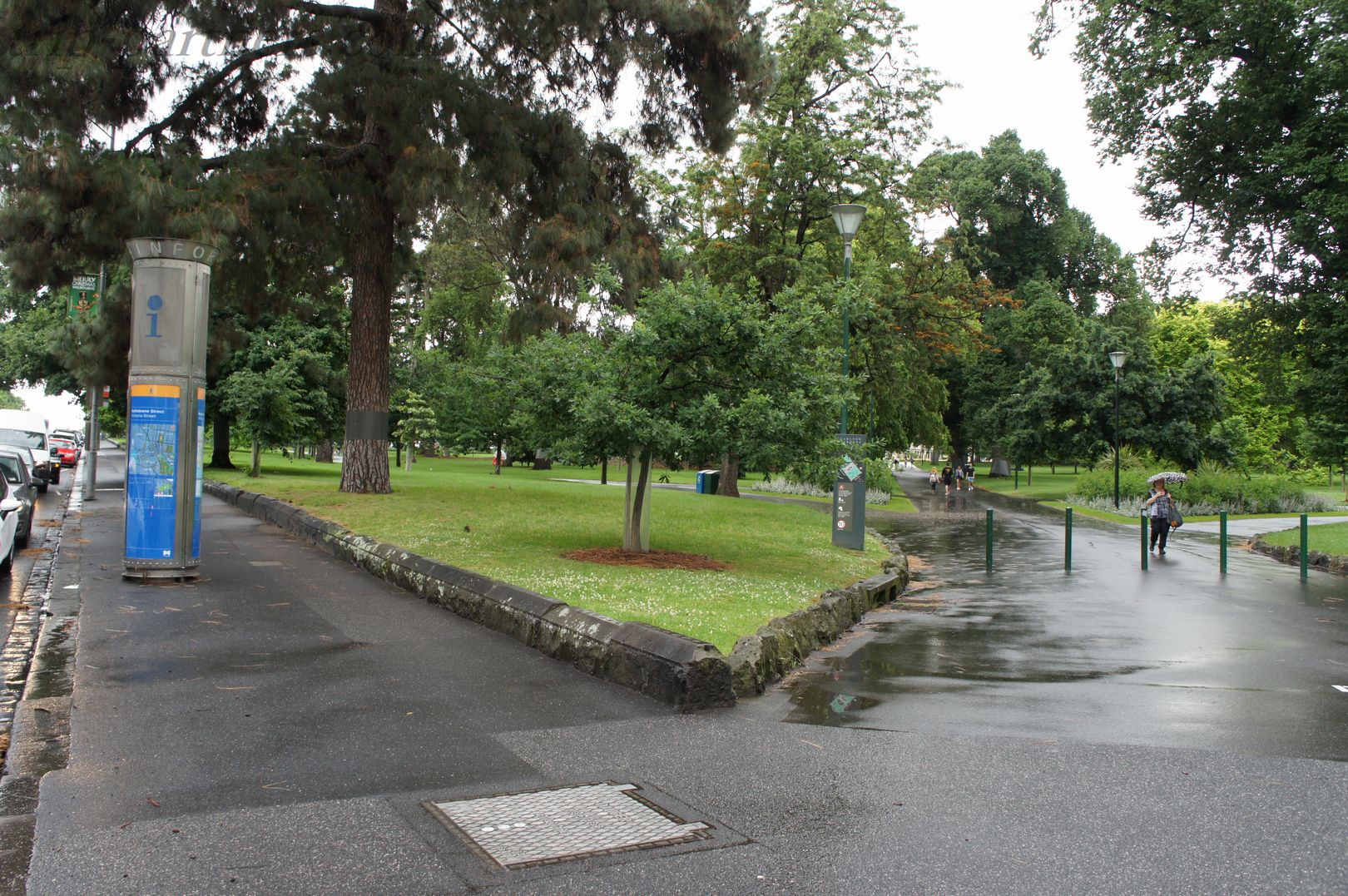 This is the entrance to the Carlton Gardens、When I took this picture、I thought it was just a park。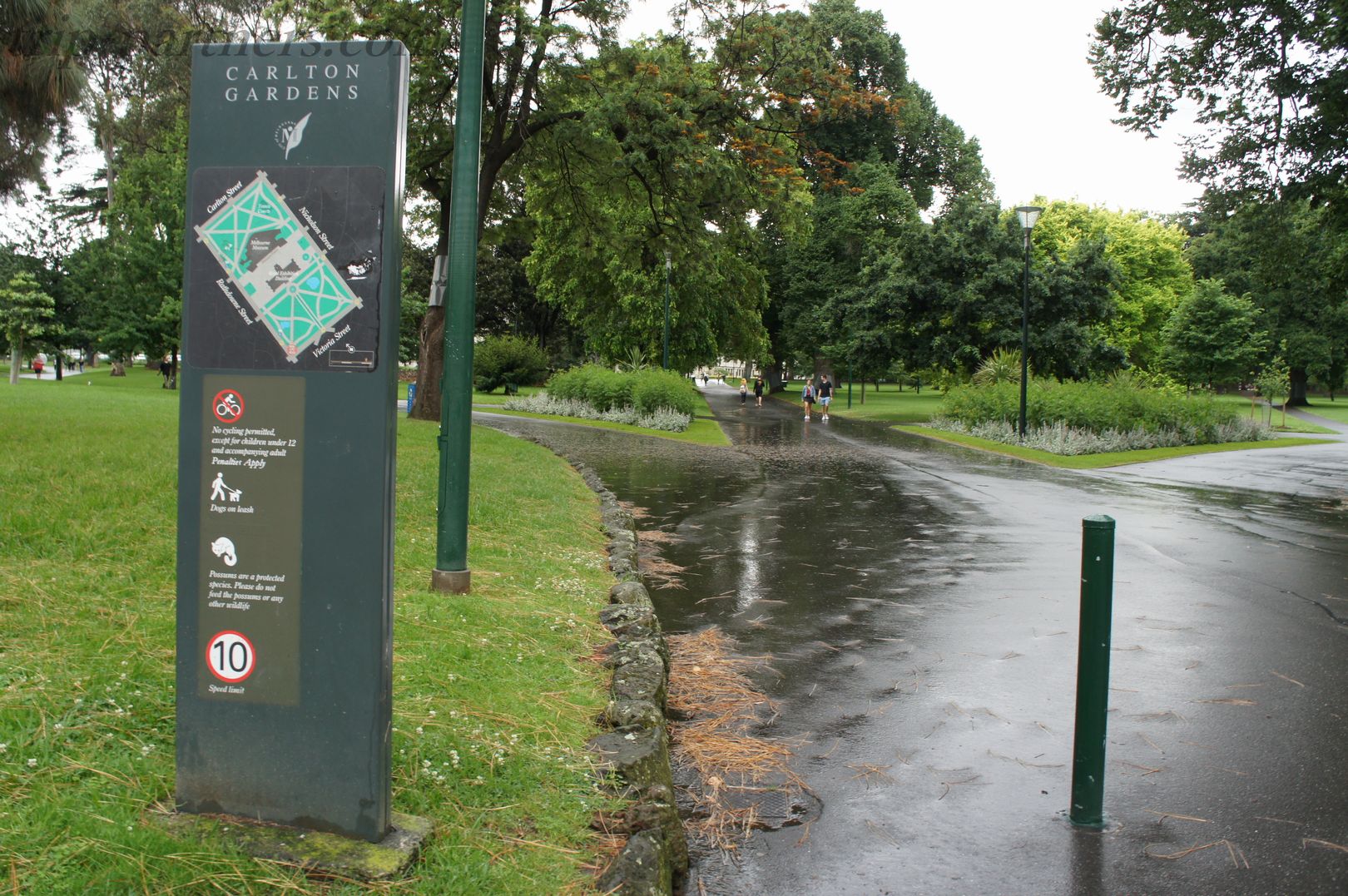 The first time I realized that this was the World Heritage Carlton Garden, when I saw this information board。I didn't know that it was in such a city。
And as usual, severe manners。Bicycle riding is strictly prohibited、Put the lead on the dog、10km limit、And it is strictly prohibited to feed animals such as Opossum ... Can you see Opossum in this garden? ?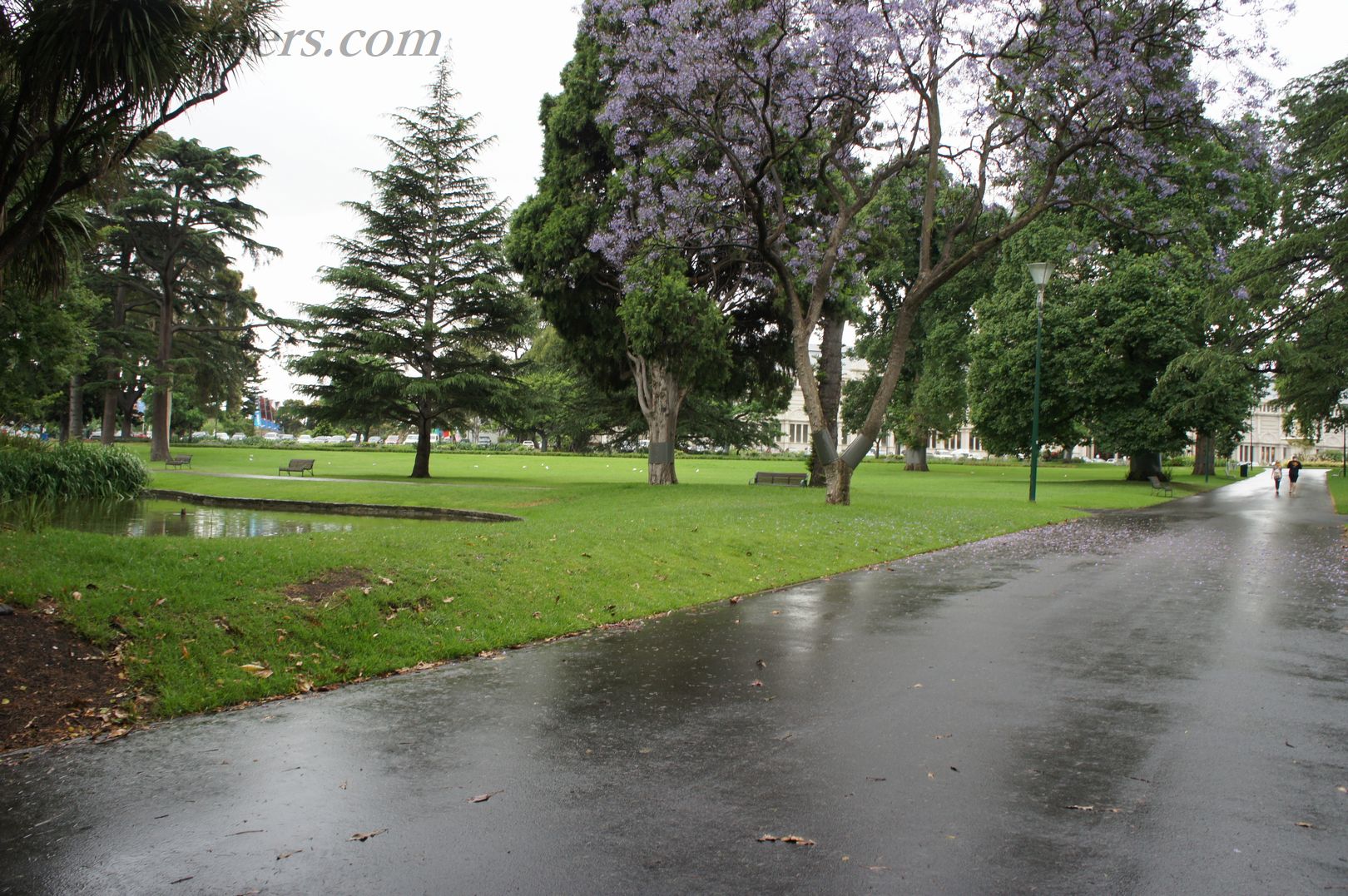 Start searching for Opossum! I have encountered Tasmanian Devil and Wombat in Tasmania so far、I remember that I haven't seen Opossum yet。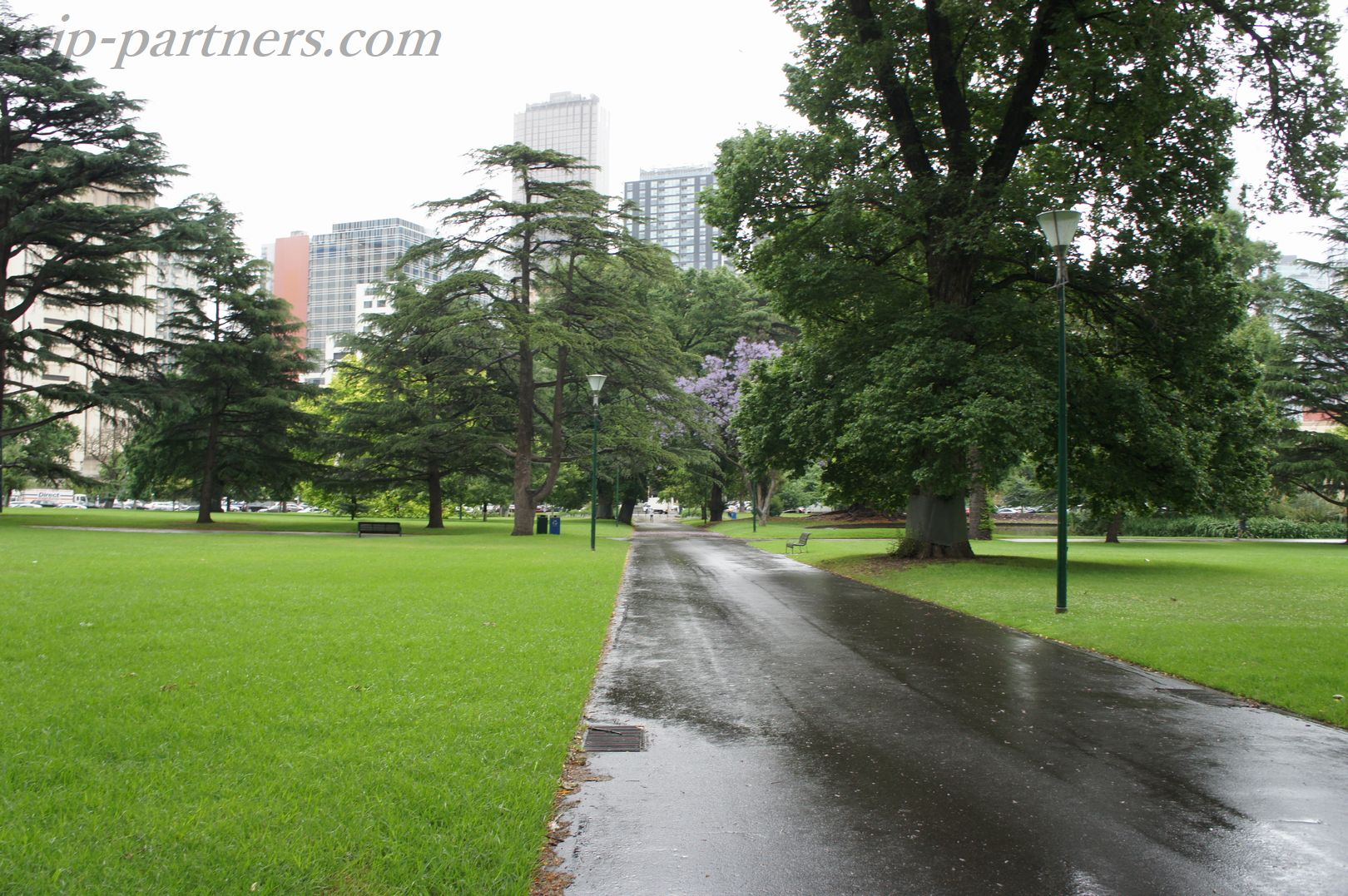 I've walked around a lot, but none at all ... I can't even see a squirrel or a rabbit, let alone Opossum ...
Wang Li Exhibition Hall (Royal Exhibition Building)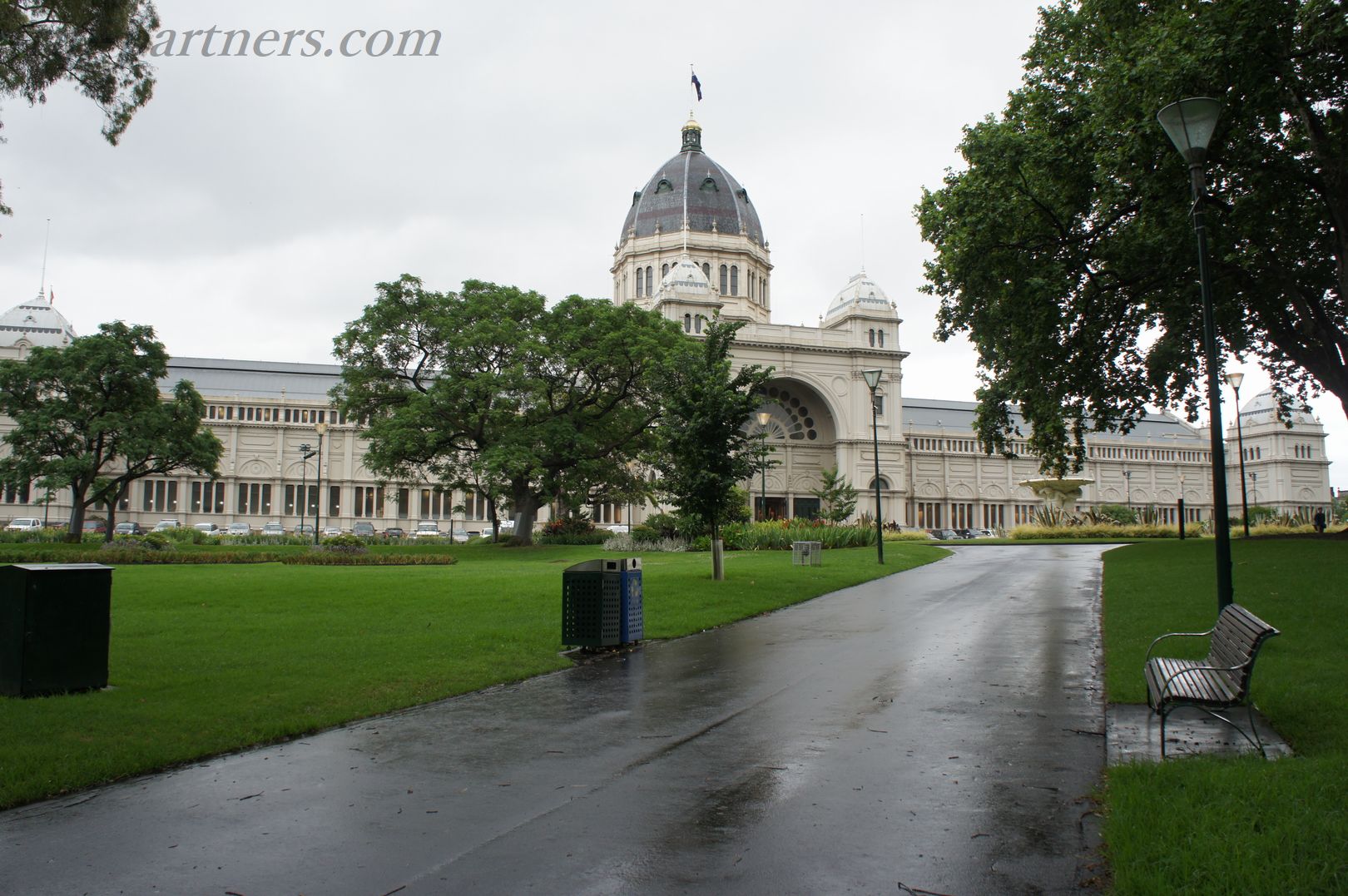 I walked around but I couldn't find it after all、Finally I came to the front of the Royal Exhibition Hall。After all, it's raining, so maybe animals are staying in the rain too.。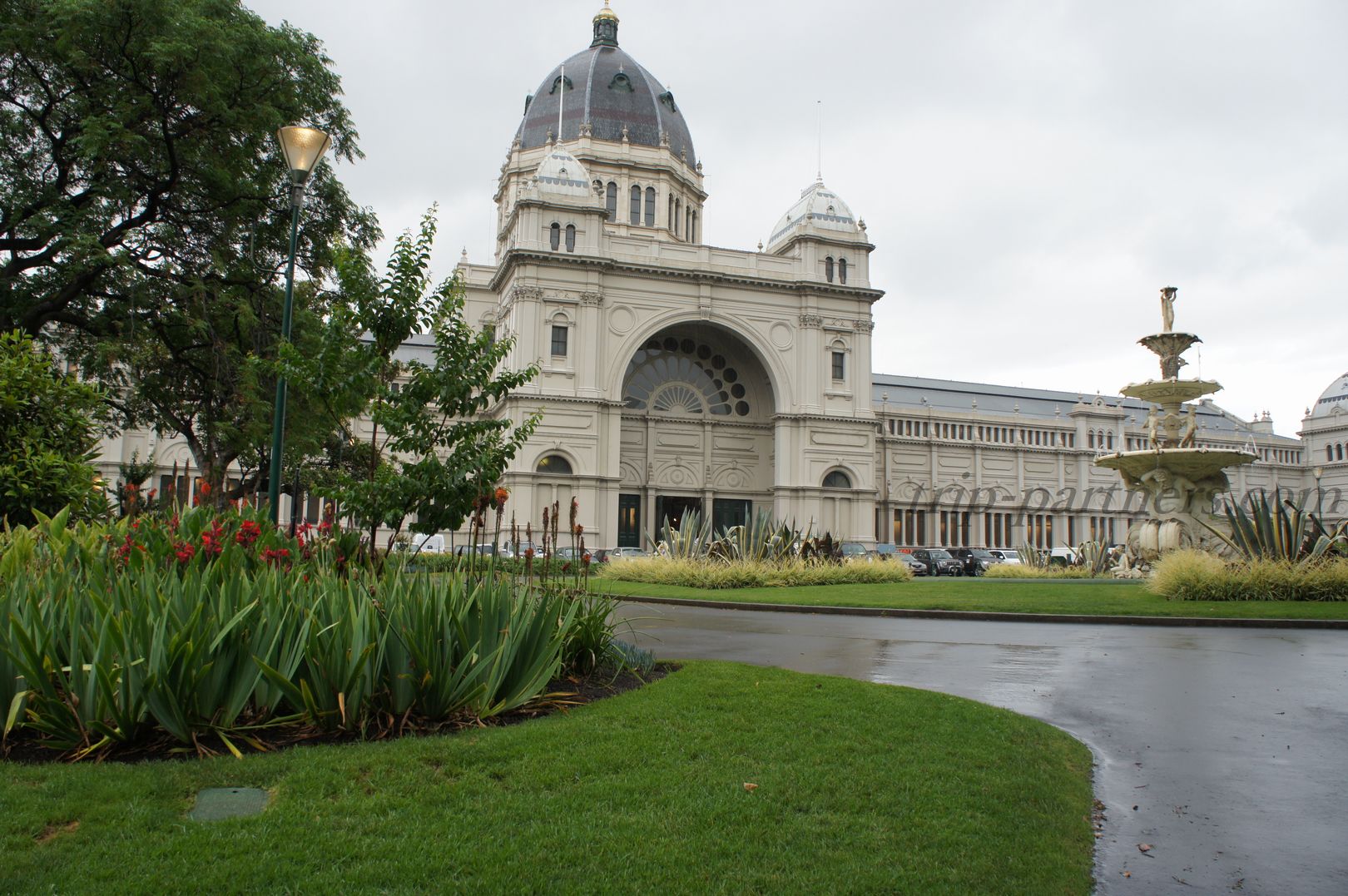 Even so, the Royal Exhibition Hall is huge。This kind of historical building in the city、It reminds me of Buckingham Palace in London.。
Despite the introduction of world heritage, Opossum became the main in the second half。next time、Walk around the Royal Exhibition Hall。