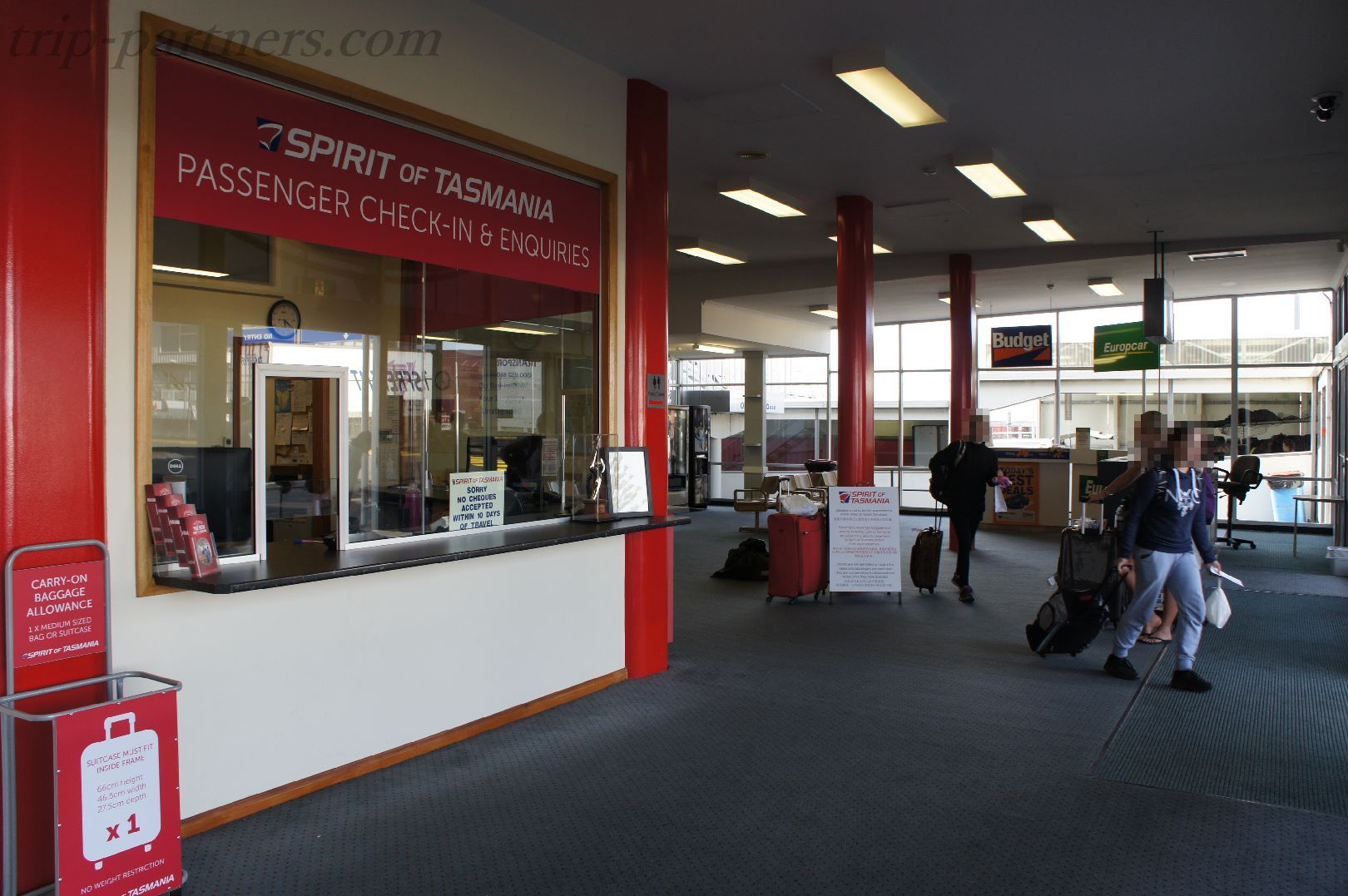 Hobart、Richmond、Ross Village、Launceston、Cradle Mountain、Sheffield ...... and has been around the various places far。But、The end finally also Tasmania tourism。Although Australia is from the mainland came to Hobart from Sydney of the airplane、The way back, we decided to go home in Devonport flights from Melbourne flights。I you want I also thing called voyage so much trouble that。
Uncle of Cradle Mountain tour driver was please carefully sent to Spirit of Tasmania landing。Although、I but I was back walking in once hotel because the luggage had been deposited in the hotel (laughs)
Spirit of Tasmania (Spirit of Tasmania) location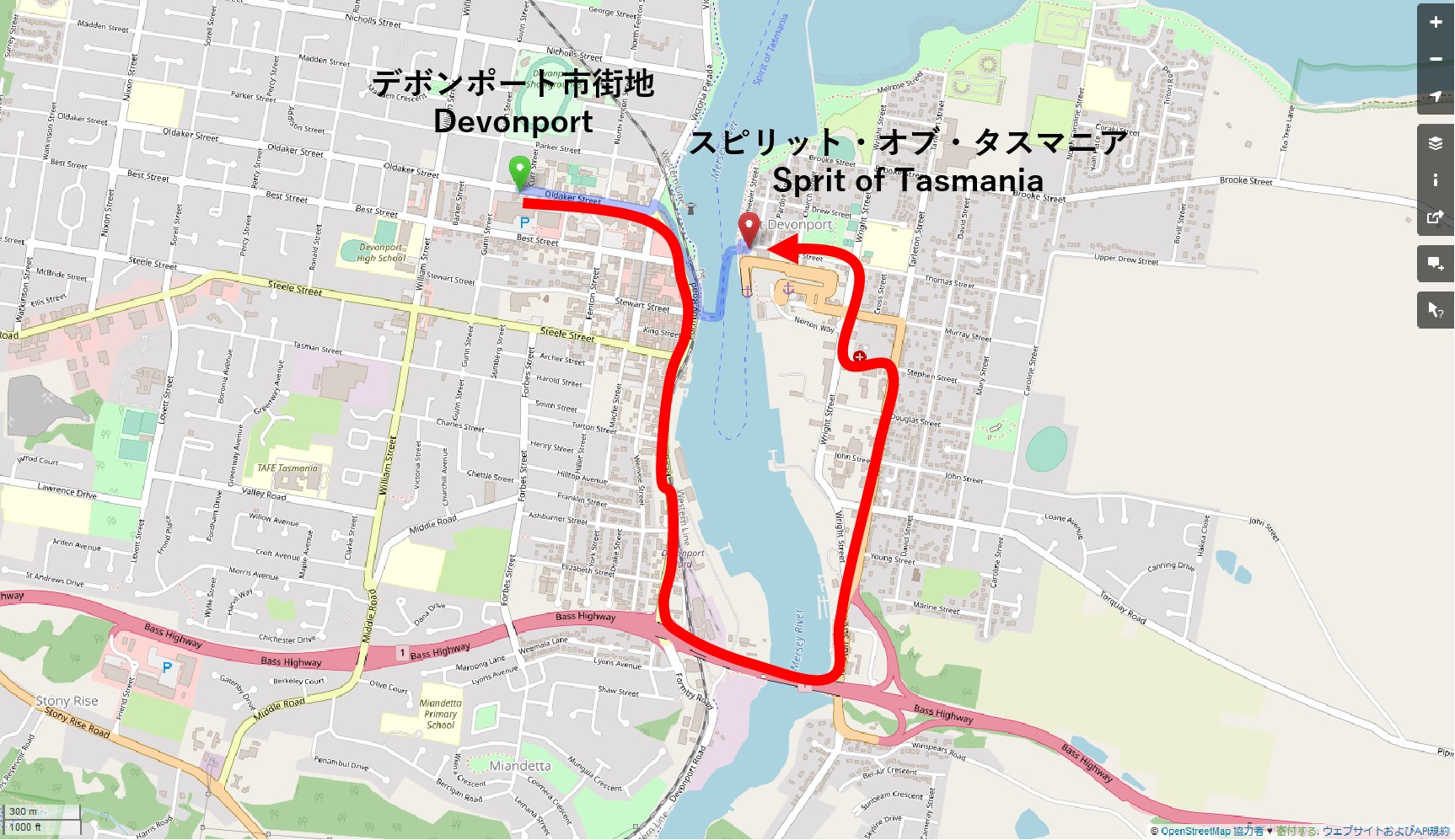 Map previous article "From Devonport center to the Spirit of Tasmania landing directionRe-posting things. "。The access to the ferry is good is I have stayed this time "Edgewater Hotel』。Very good flights because it is within walking distance of the ferry。It was supposed to bring a heavy suitcase in Cradle Mountain tour if you do not have to stay here。
Spirit of Tasmania to the hall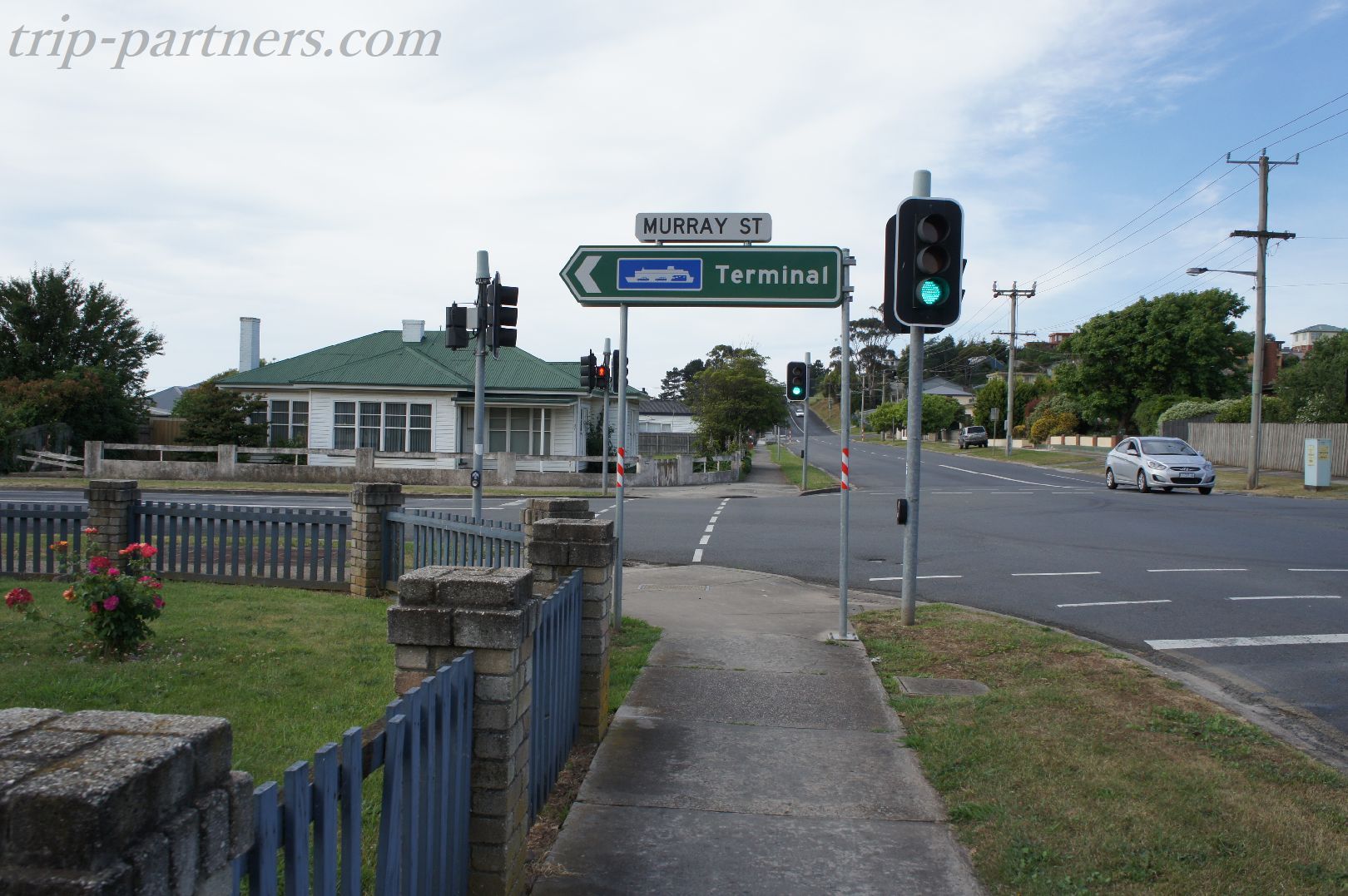 OK just until the ferry terminal proceed to sign street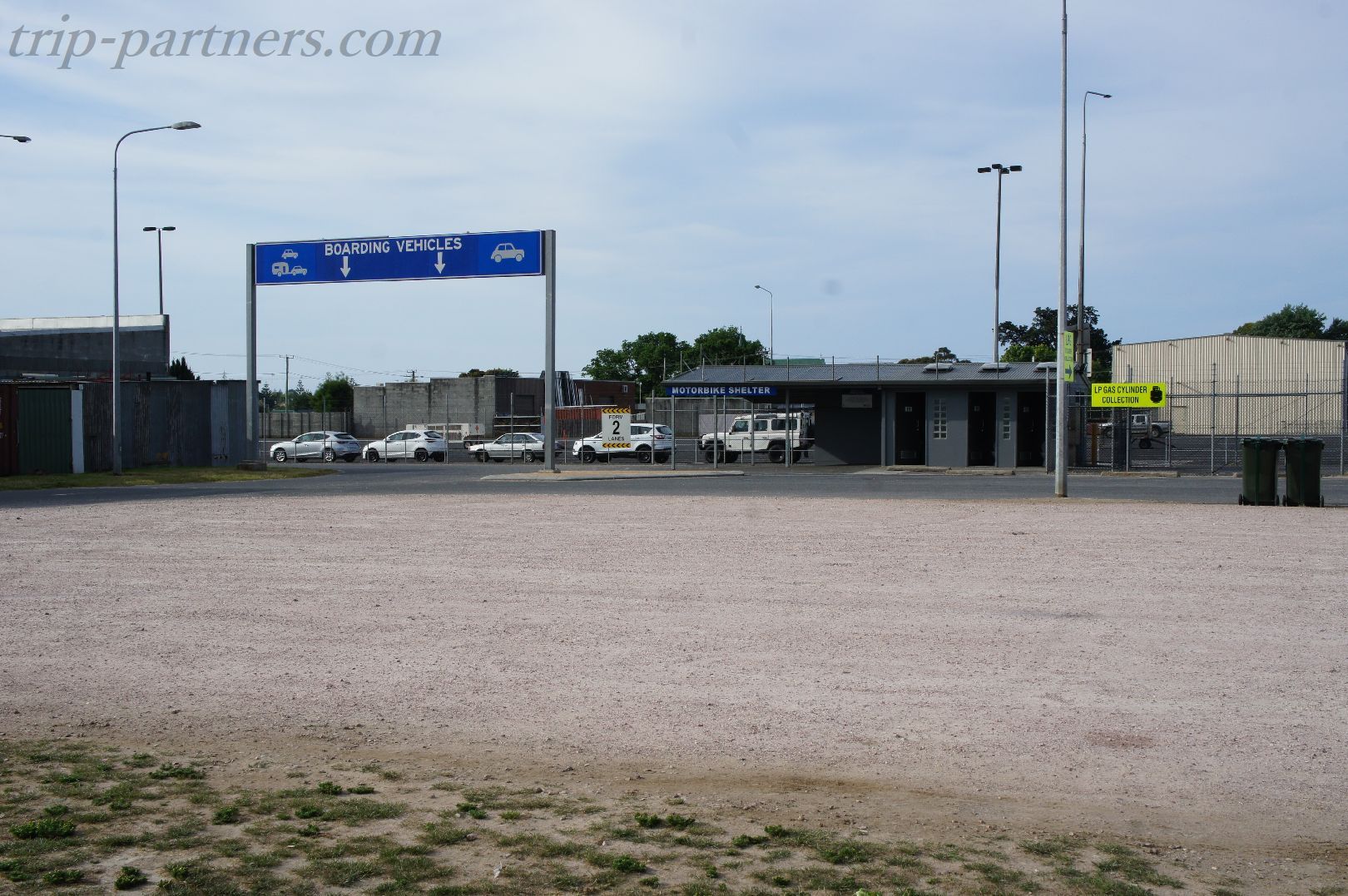 Lane for cars to board the ferry。It also installed course parking for pick-up。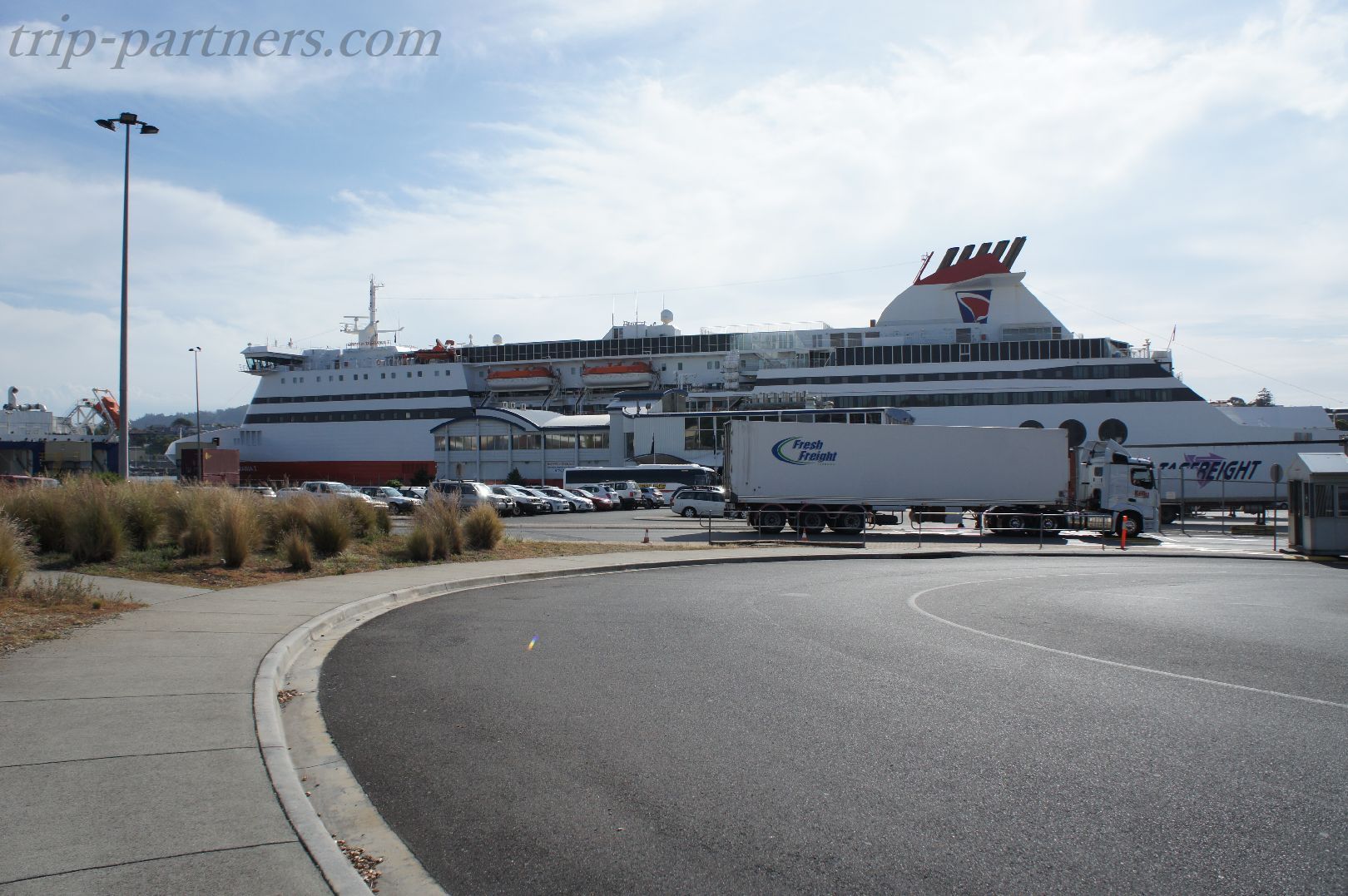 Now、Let's head to the ferry。
Spirit of Tasmania boarding procedures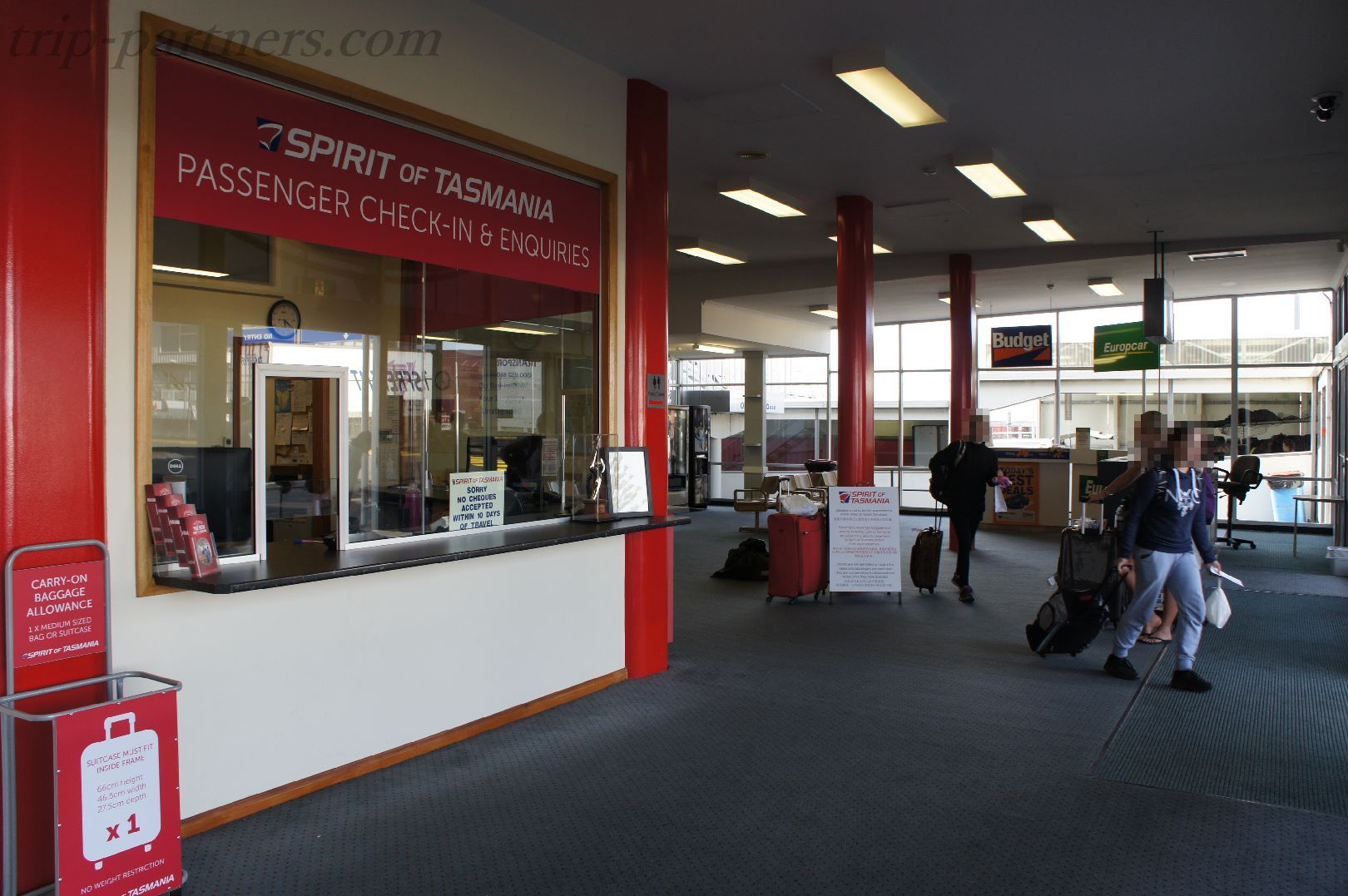 Ferry entrance。Here we present the voucher。Voucher tickets in advanceOfficial websiteIn I've reserved。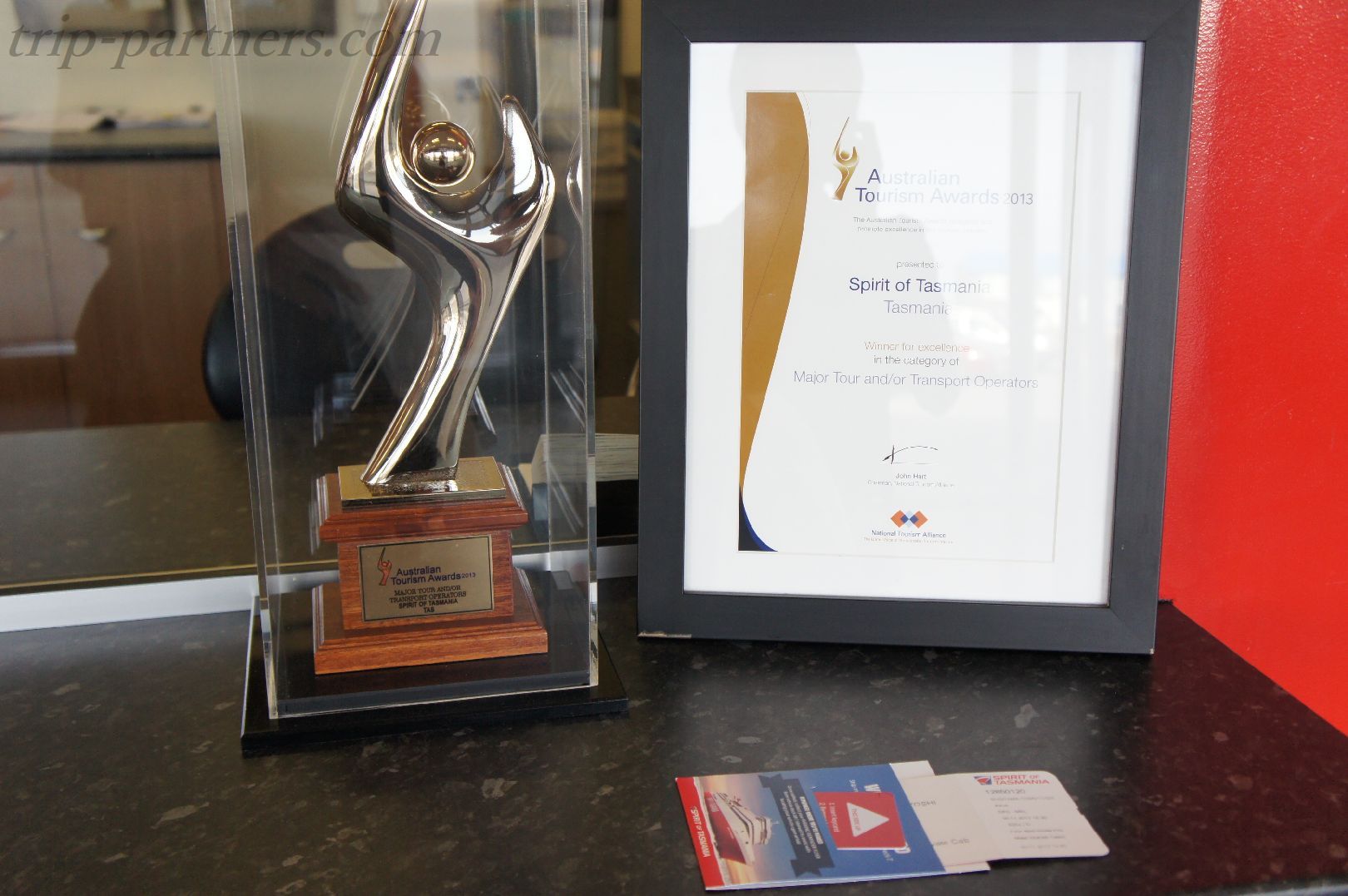 Ship me the Spirit of Tasmania。It seems has previously won the Australian Tourism Award、Certificate of merit was has been decorated to the sales floor next to。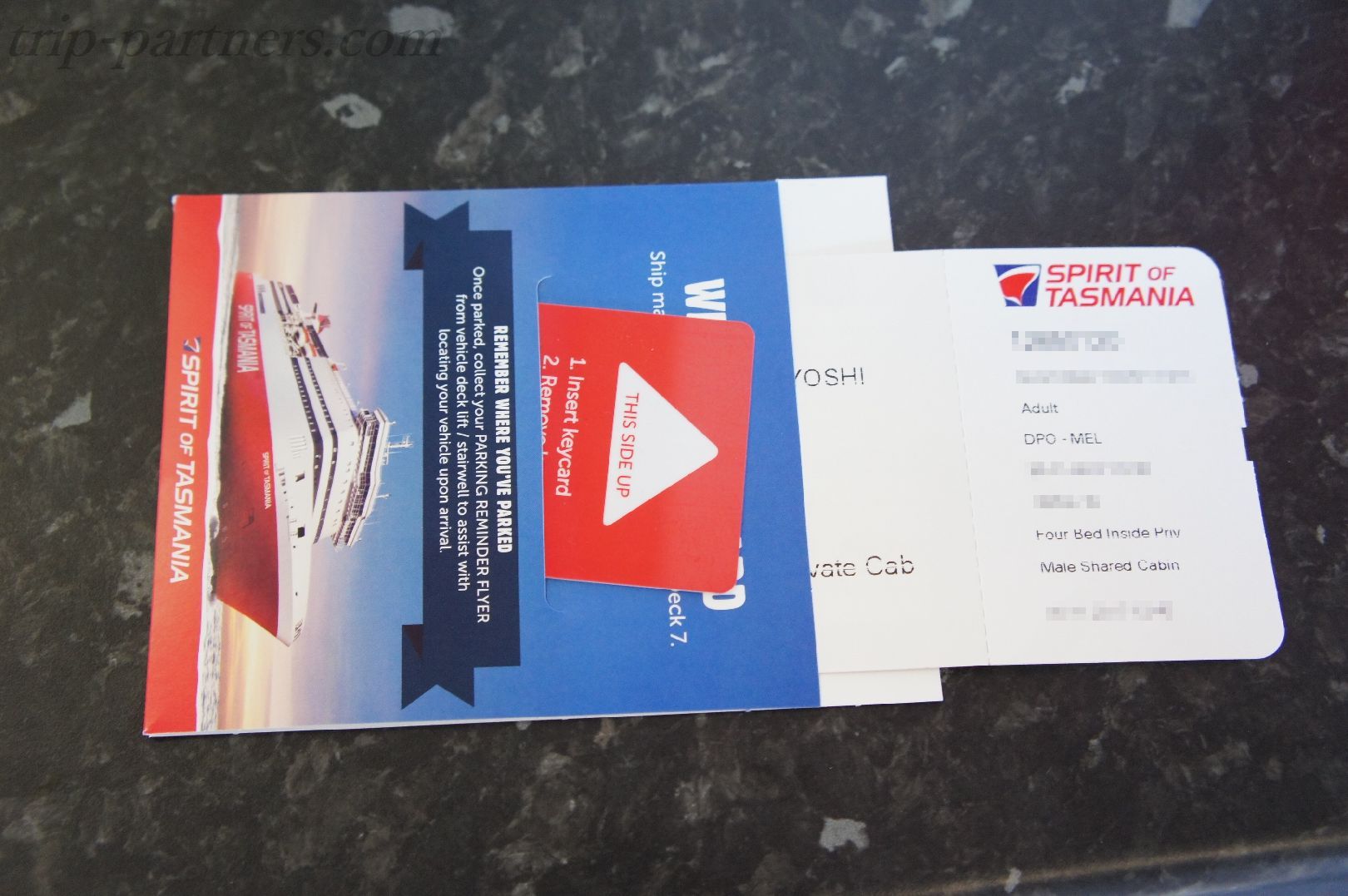 This is the ticket。It is passed boarding pass (boarding pass) and the room key。I asked this of the man quadruple rooms。The cheapest of the I'm reclining seat but、Sometimes ride on the day that came back from Cradle Mountain、Long shower is thought that want was in this room。Reclining seat Note that you can not take a shower!
Basically, apart from the men and women room。Additional double room、There are, such as single room、Rates will be your higher as the number of people is reduced。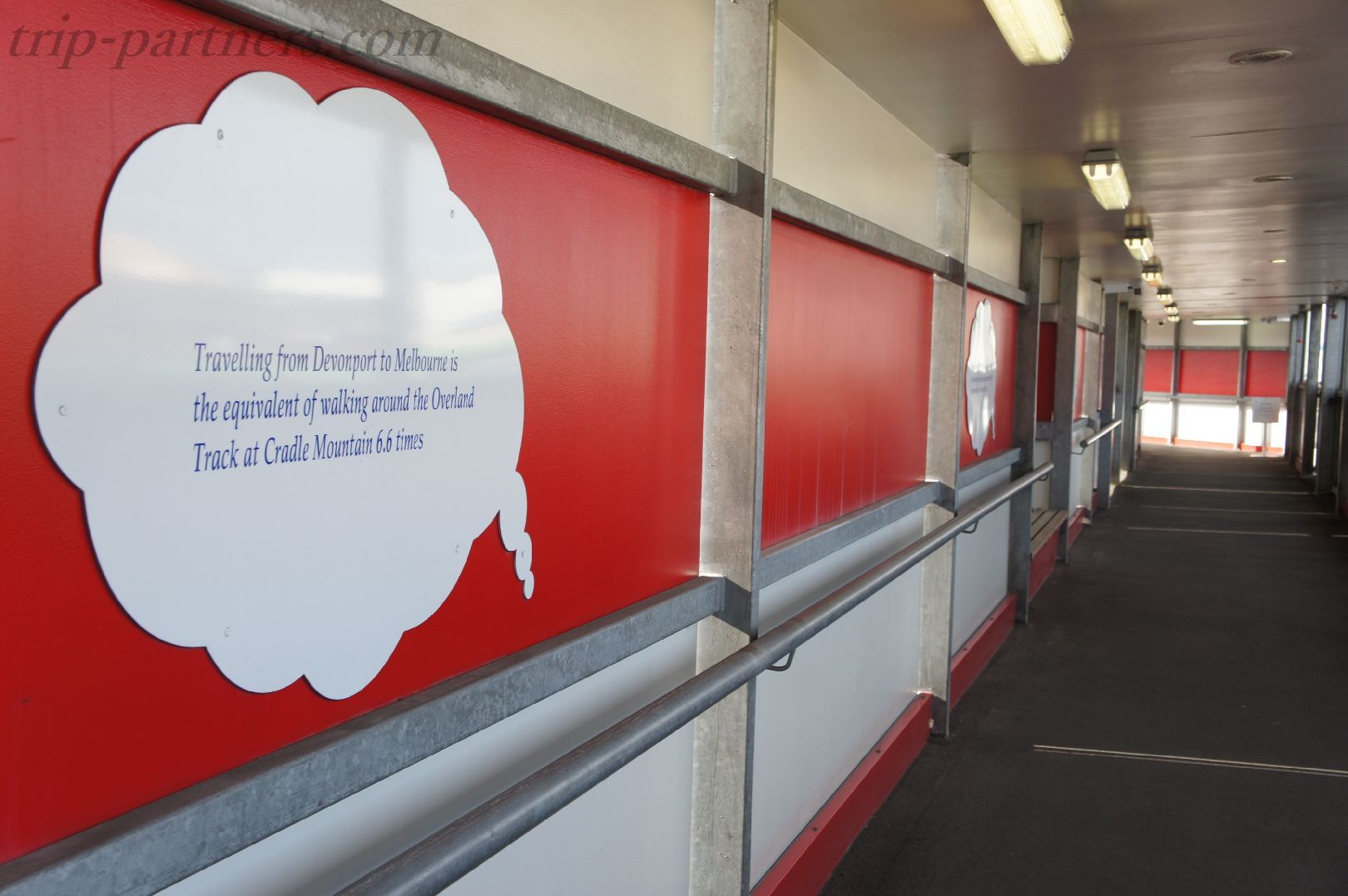 So into the ferry!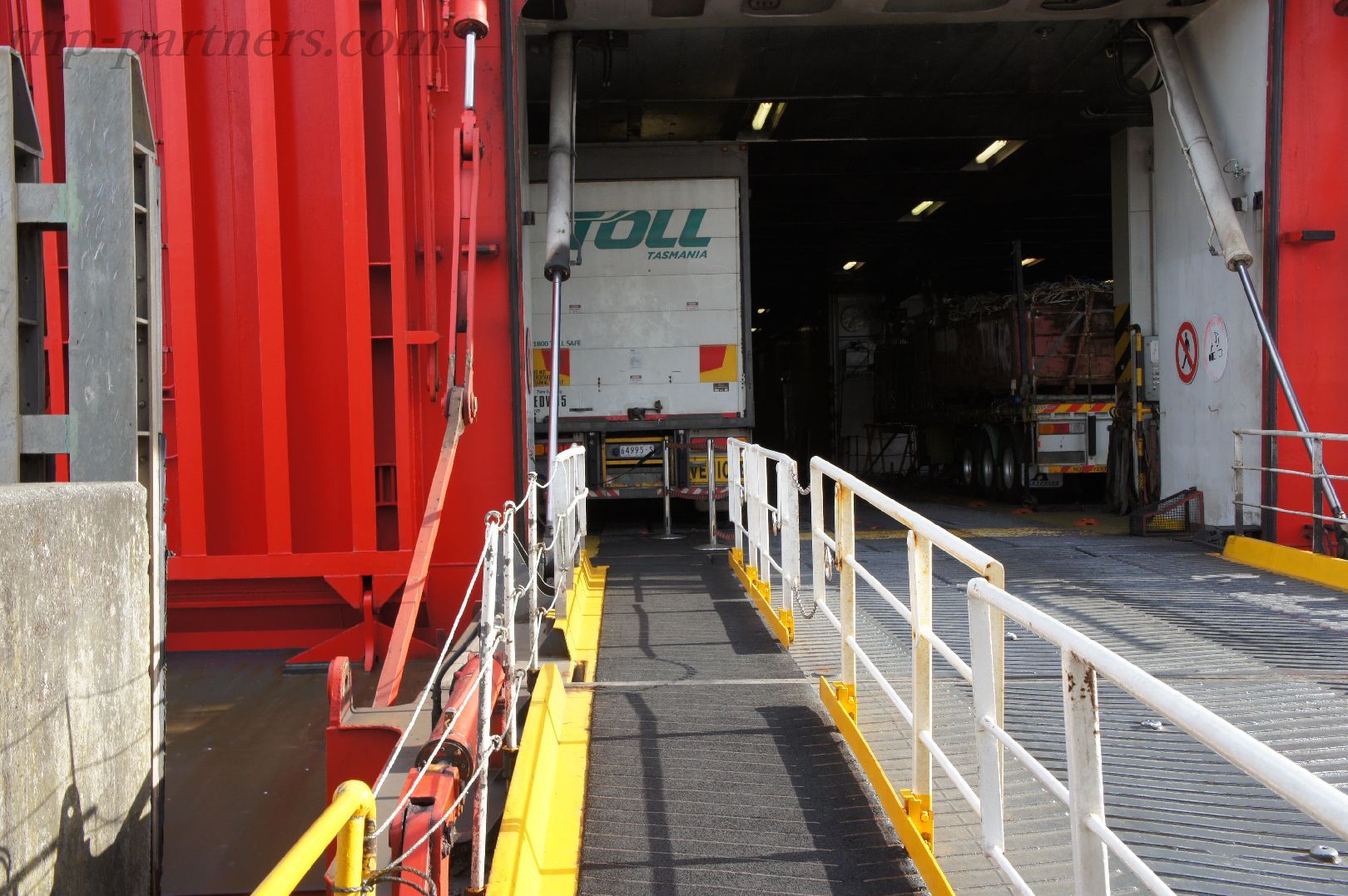 There is a luggage inspection in the middle security gate。I think that I bring the fruit in certain ferry、It will be forfeited all in Melbourne。It notes that it is impossible to bring up such as fruits and animals outside the island from Tasmania!
Spirit of Tasmania reception floor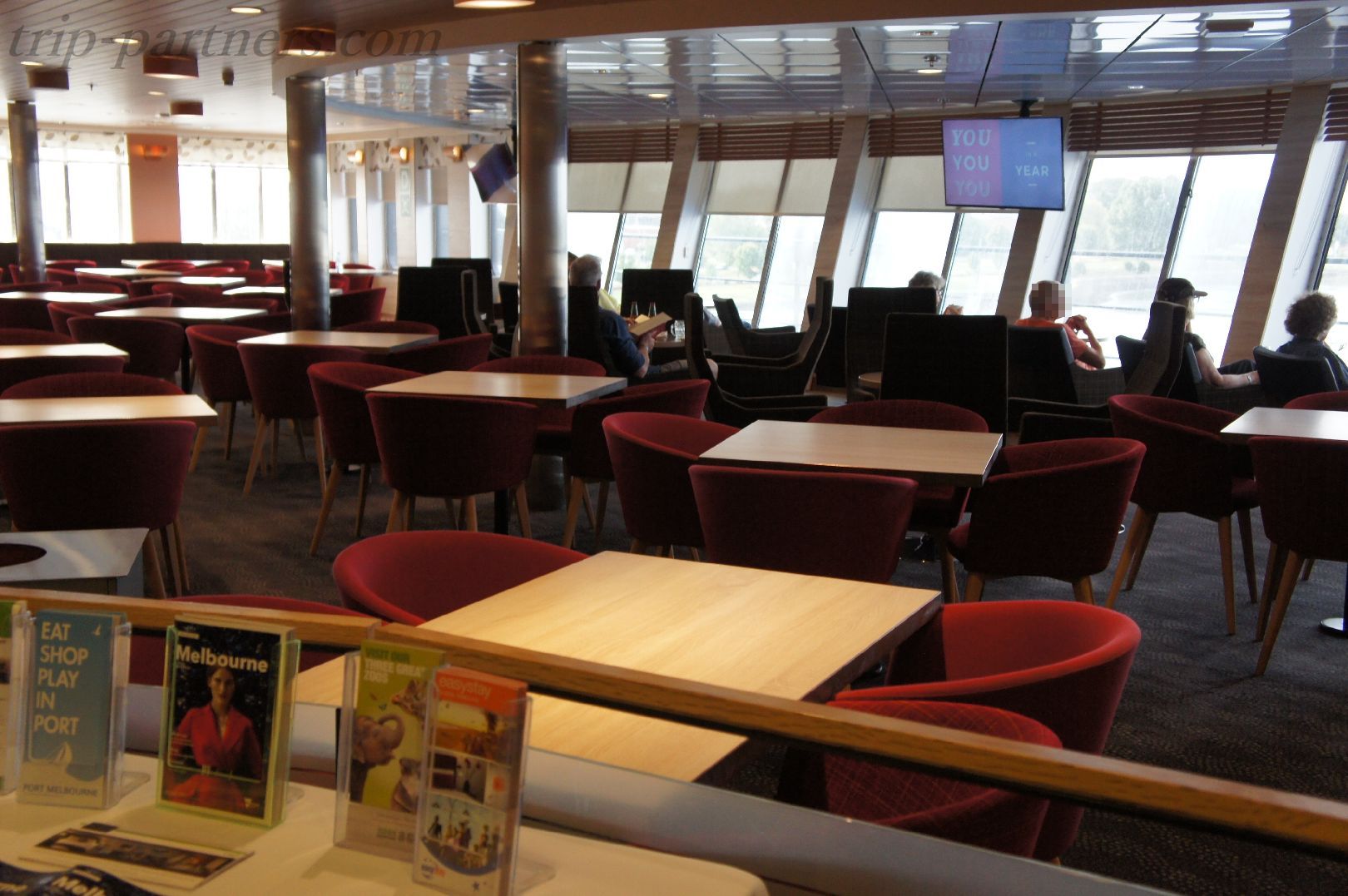 Appearance of the customers seemed to already in and boarding the ferry。Tidbit also elegantly people who are drinking alcohol in the window seat of the lounge。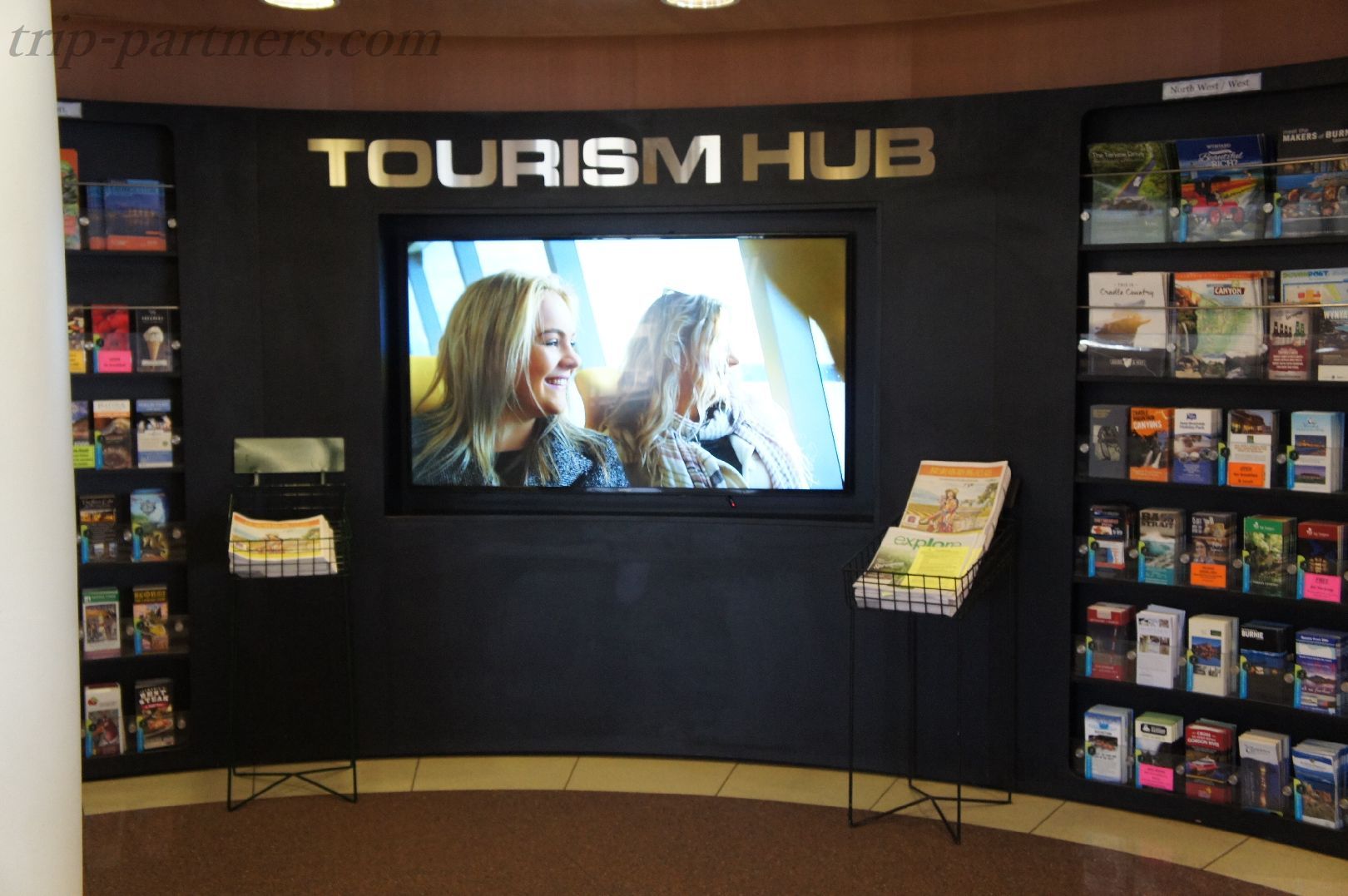 Tours of the brochure is Zurari! !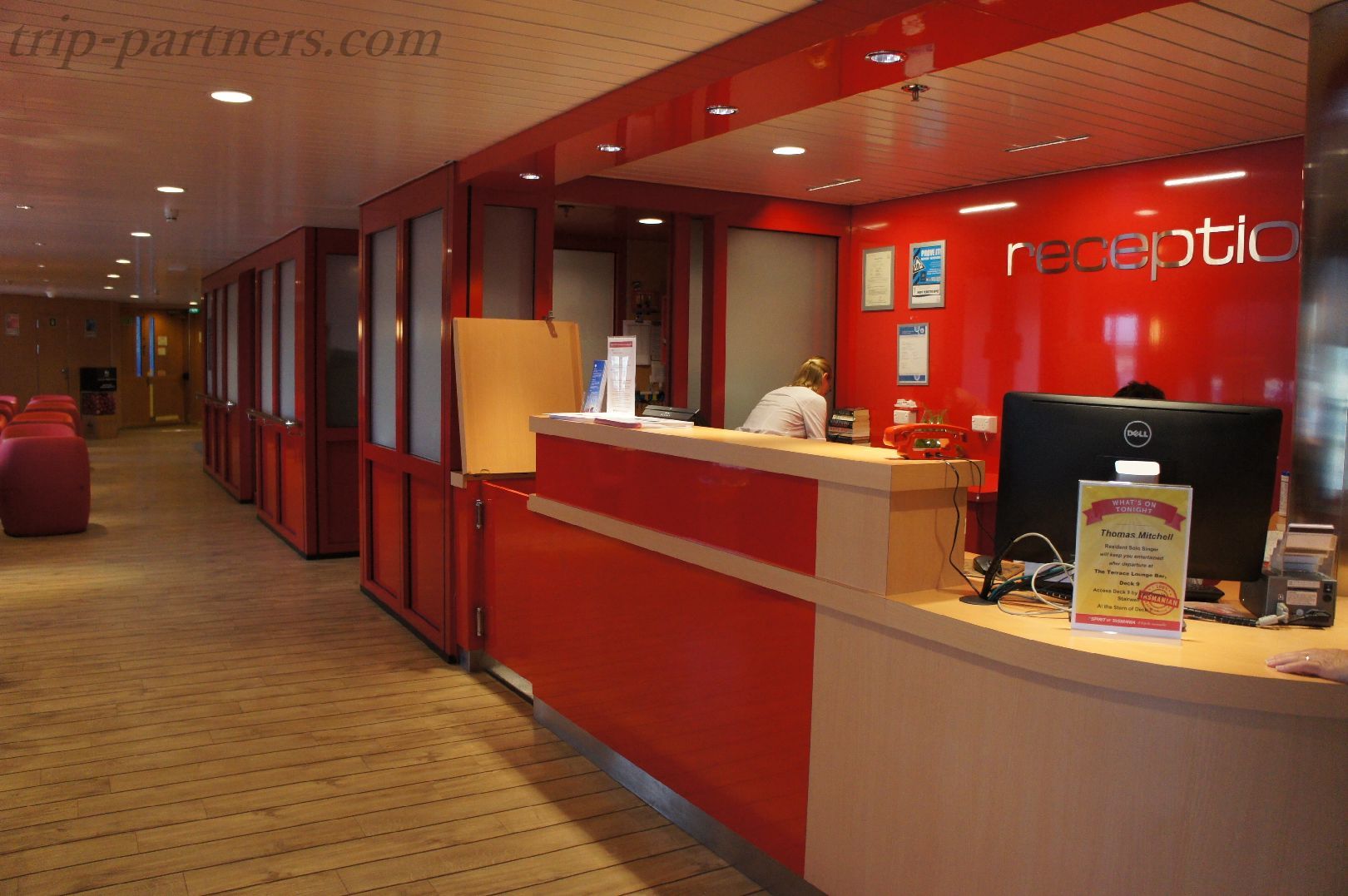 If you have a favorite tour sounds like can be reserved by individual desk。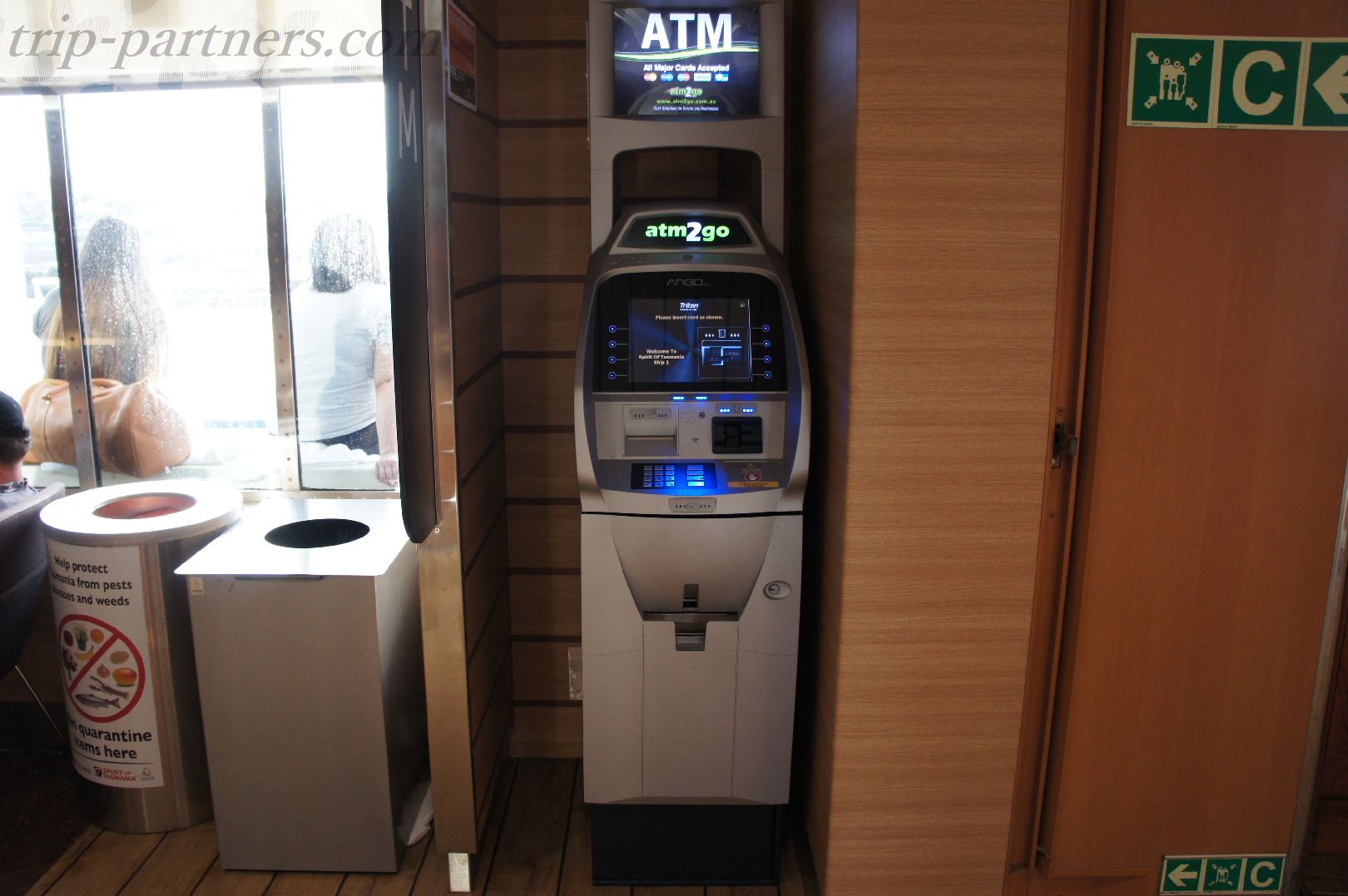 ATM was also installed。Also pulled out on board when the cash is needed。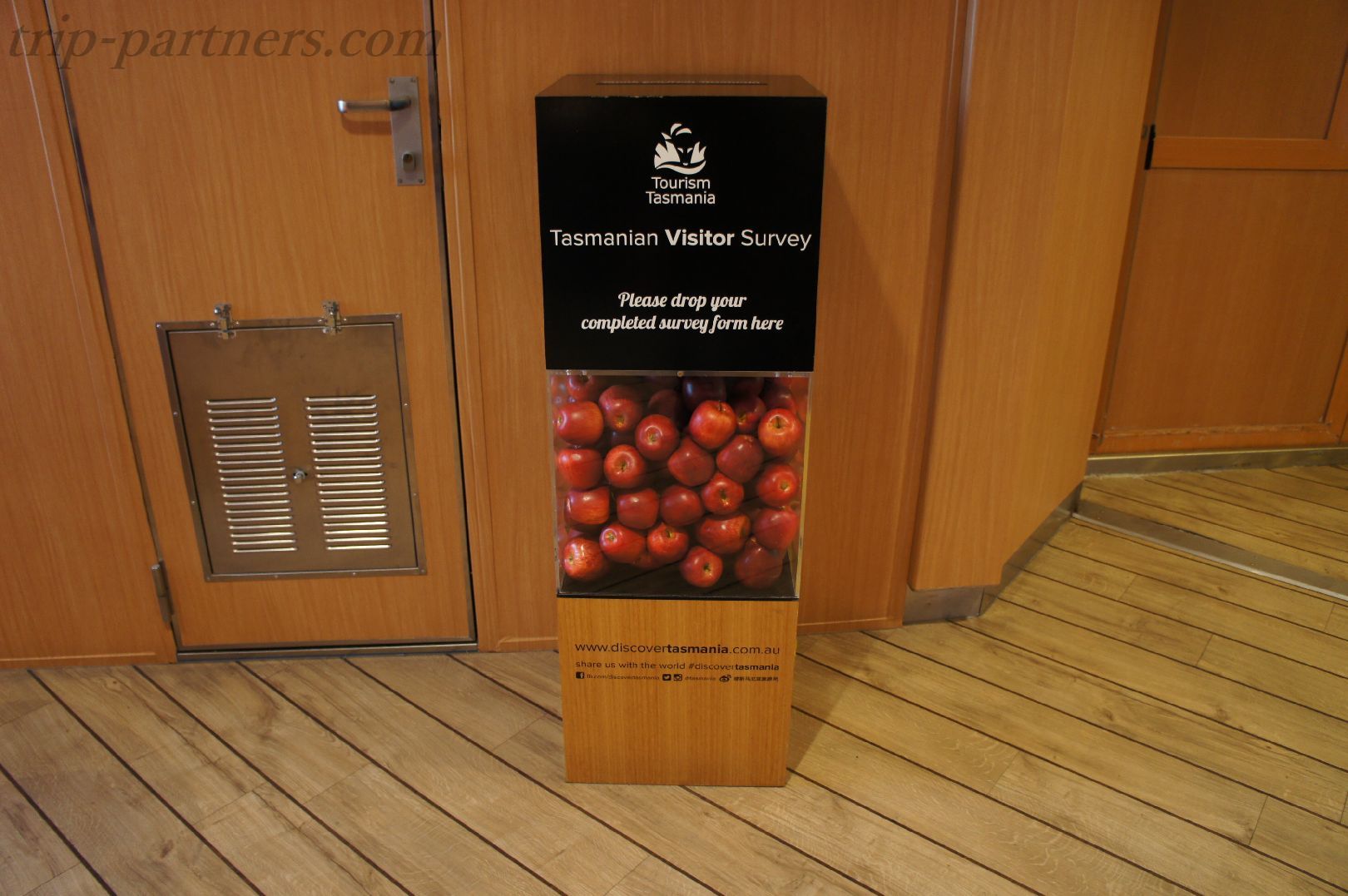 This seems to the collection box of questionnaire。Apple does not know whether they mean anything, but ......
The next is the deck introduction of the Spirit of Tasmania!