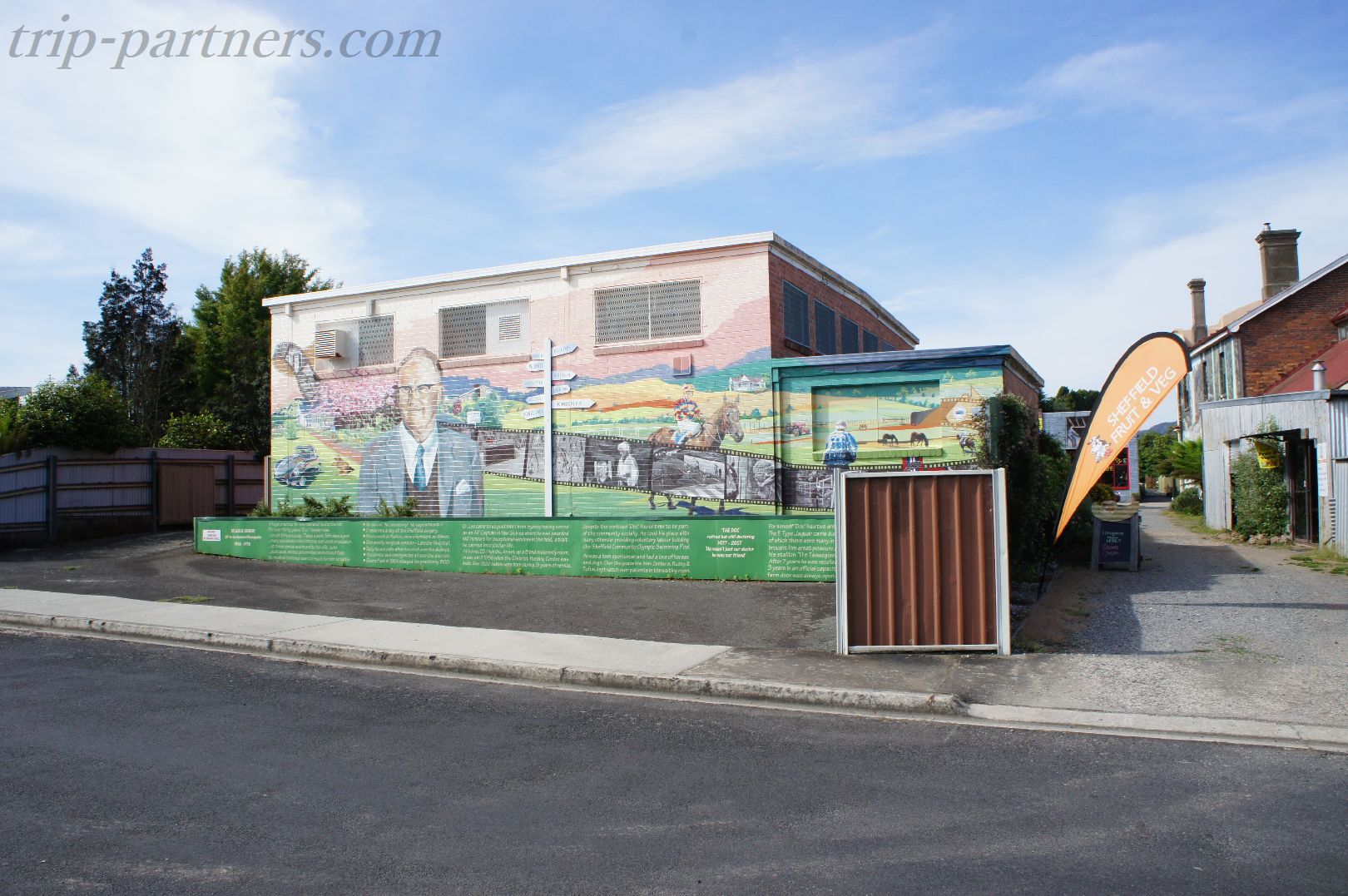 We stopped in the town of Sheffield on the way home from Dove Lake to Devonport。When questioned the driver and whether the drop in why to town not too large、That of a famous tourist destination as a mural of the city。It was the place that had been - perhaps individuals definitely when I come to the Cradle Mountain in。
The location of the mural of the city Sheffield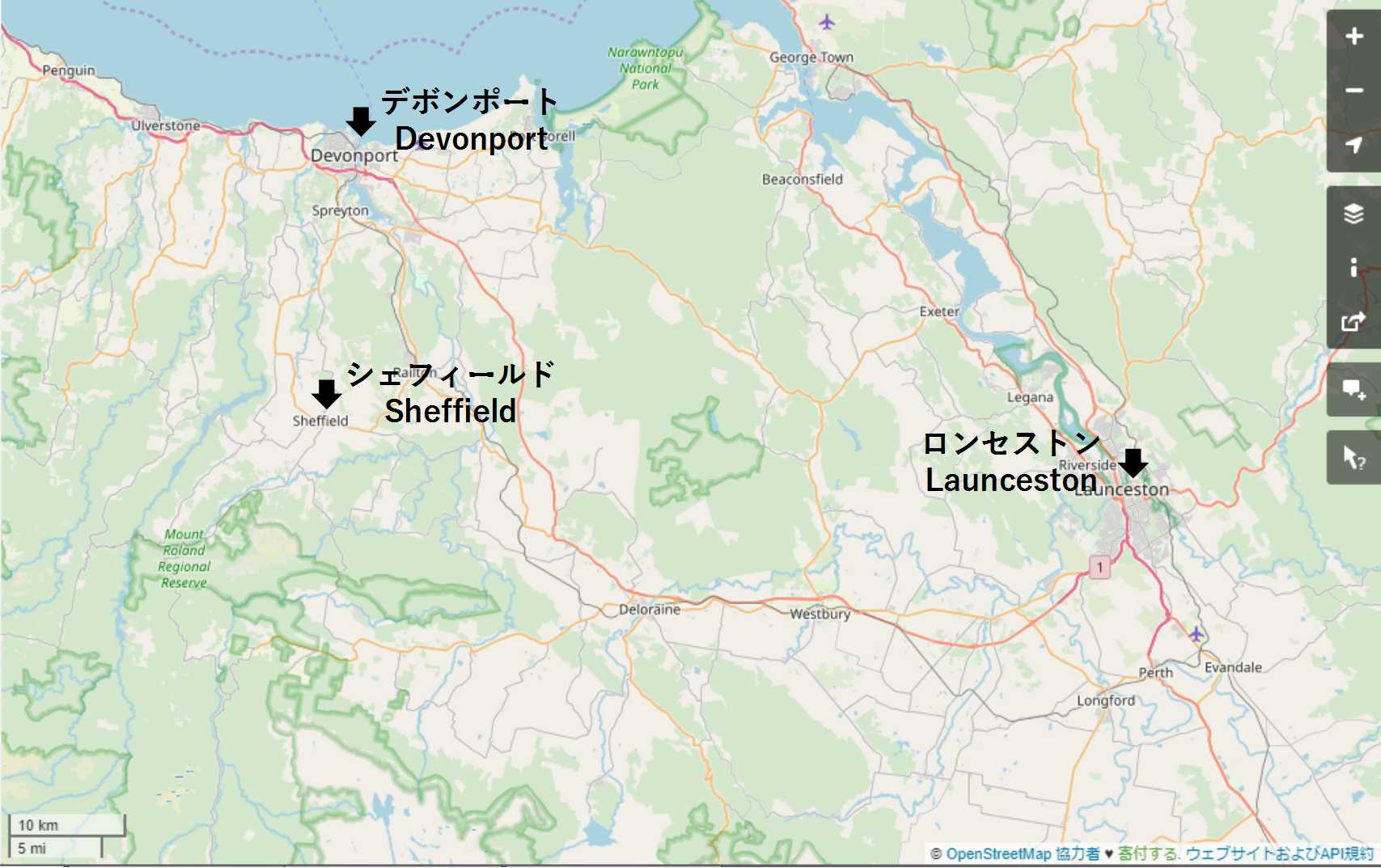 Sheffield is located in the place of about 100km from either of Devonport and Launceston。Rather than the here and destination、The kana become patterns that say stop by in the middle of the Cradle Mountain。
Since the time after the Dove lake tourism surplus also this time to was the feeling that I tried to incidentally visit。
Arrival in Sheffield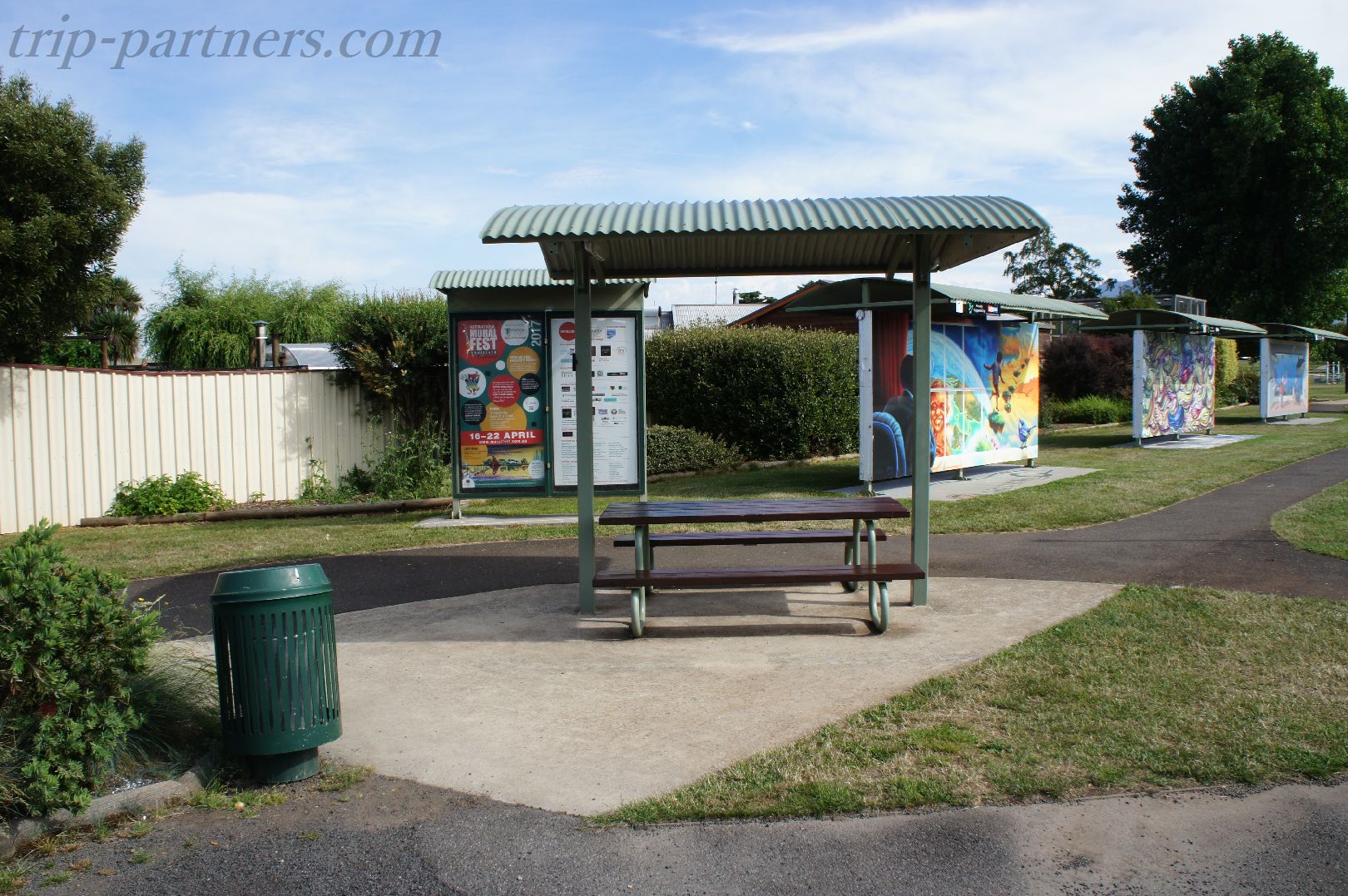 The car has been parked in the parking lot next to the park。It is enough of as if it is approximately 20 minutes tourism because it is a small town。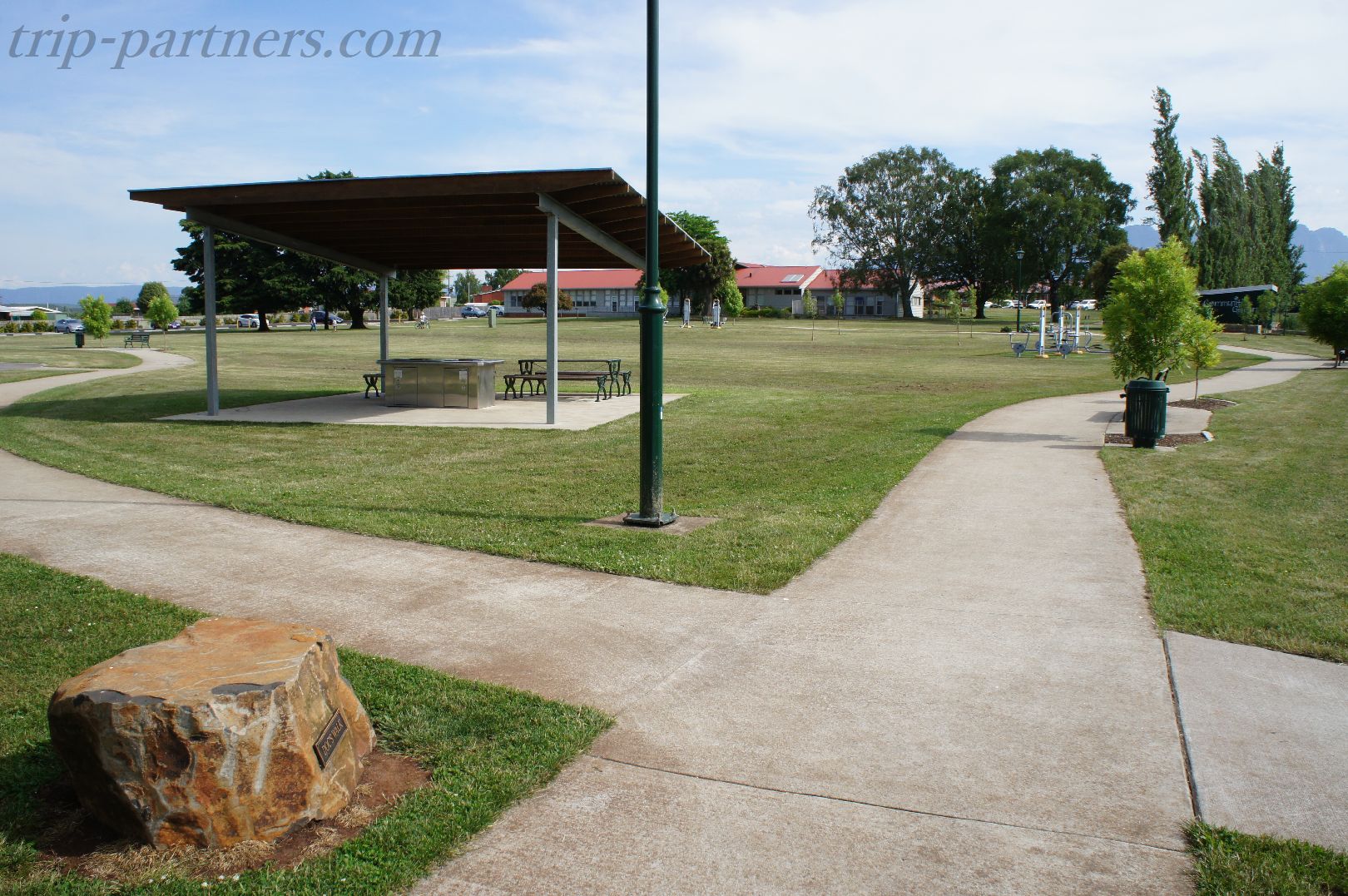 The spacious park。Whether not seen middle people in the city also in the landscape was familiar in Tasmania。Fresh mood 🙂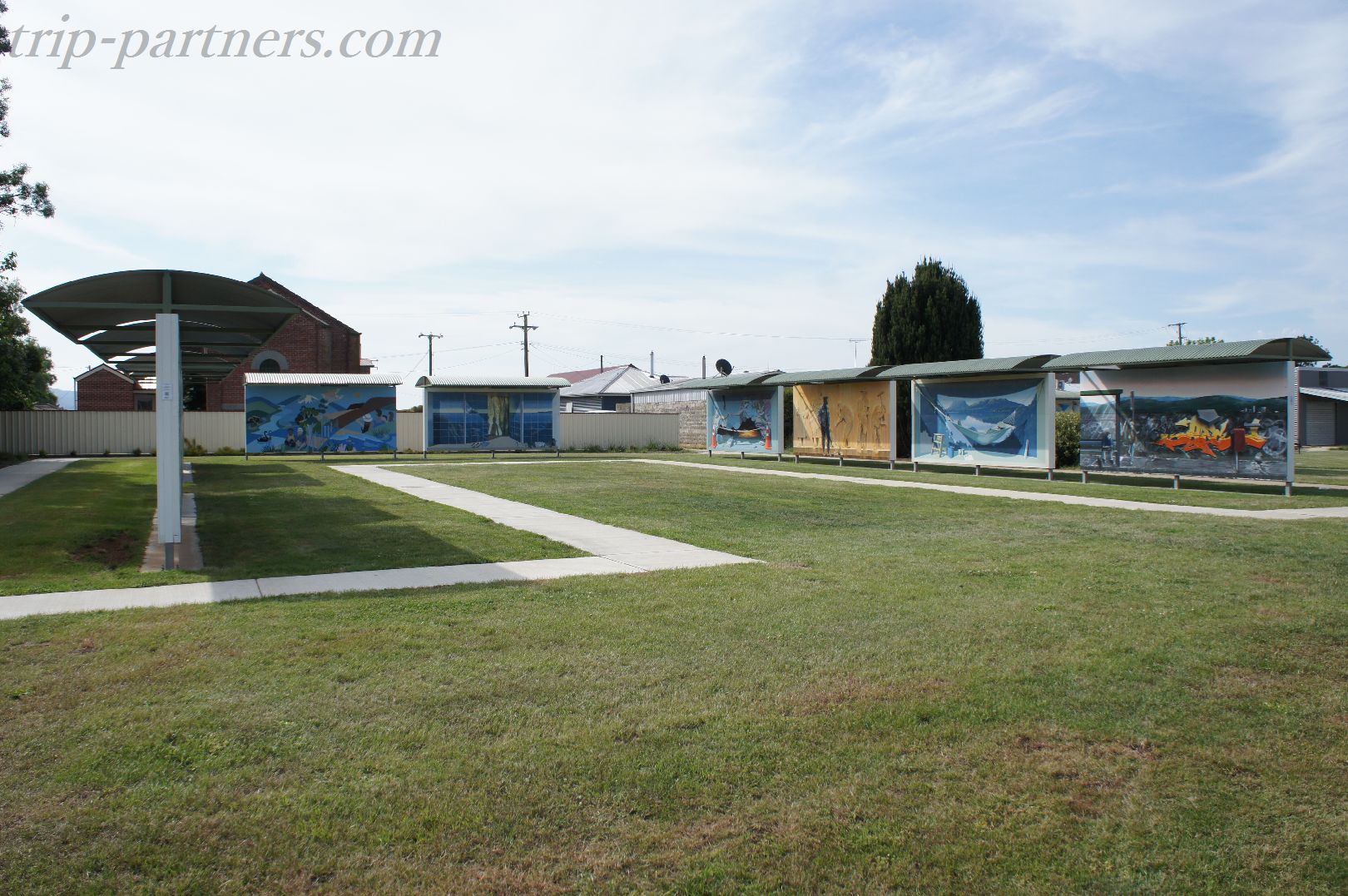 Mural is Zurari! ! Various kinds of art were drawn to each of the board。
What's Sheffield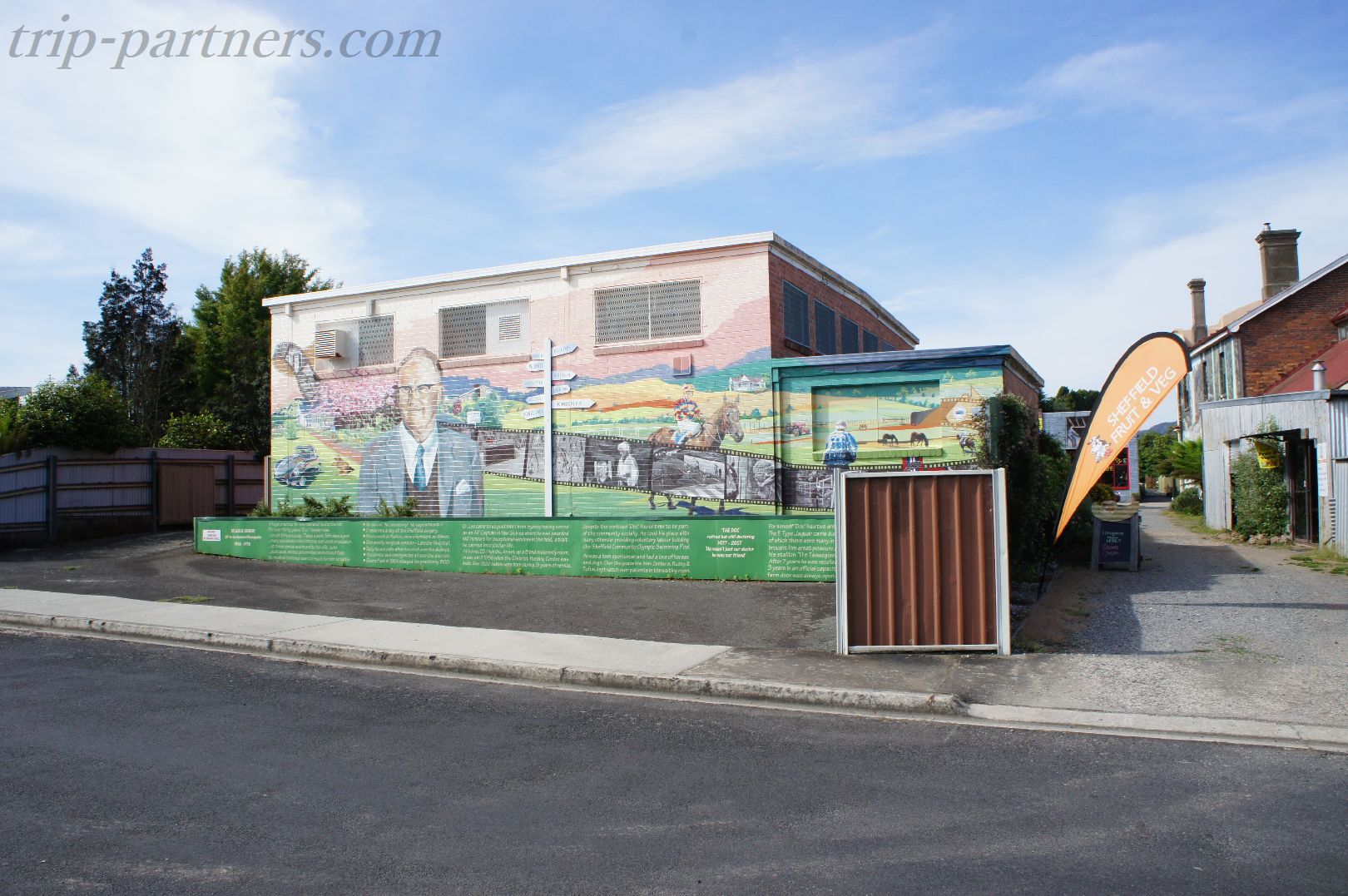 As soon as it exits the park also mural art。I people will'm Tasmania your great who is drawn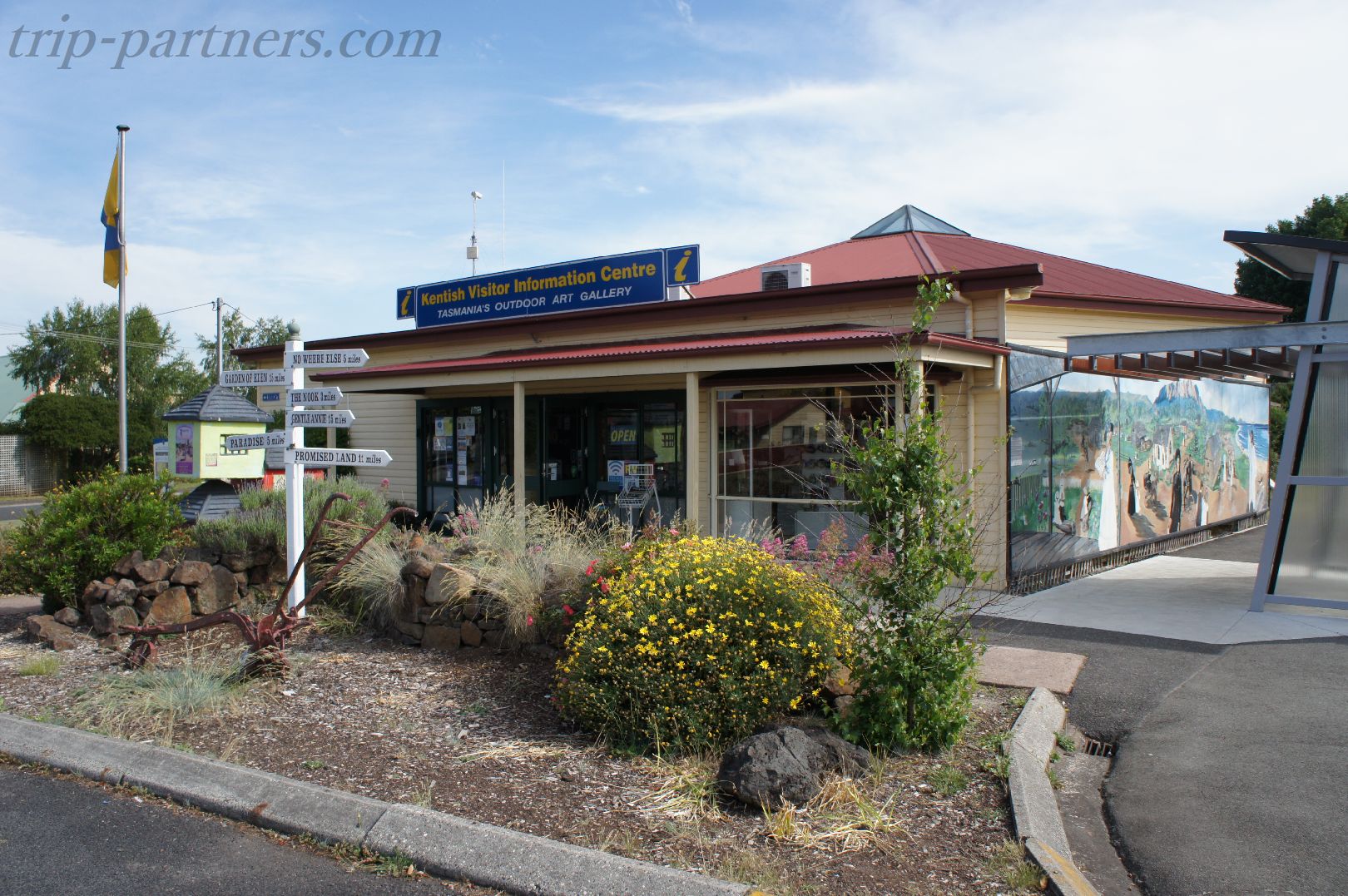 Kentish tourist office。Here is a village called Kentish in Sheffield(?)I'd like。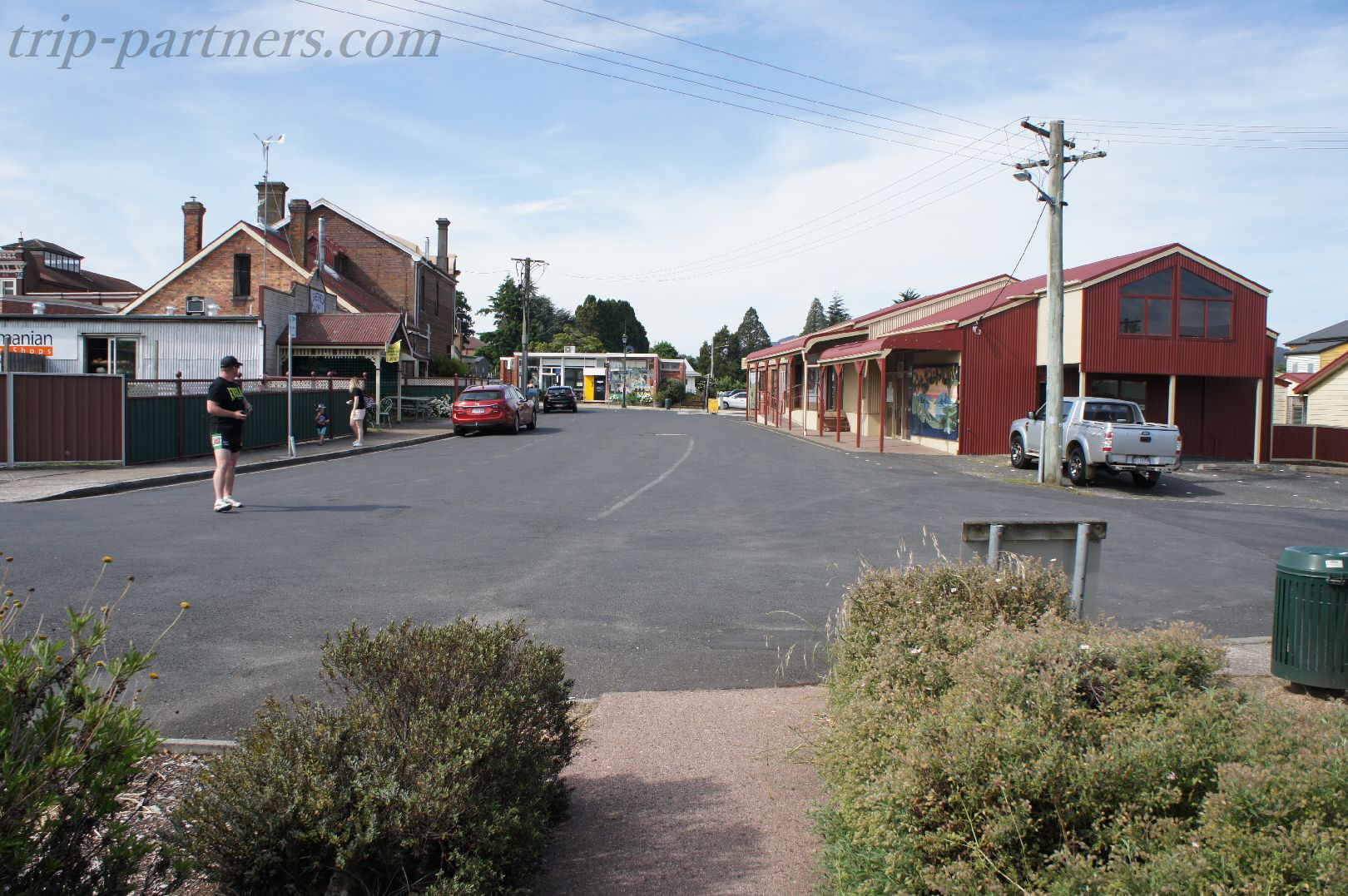 Or let's extend the leg until the person a little far。It's that time also there。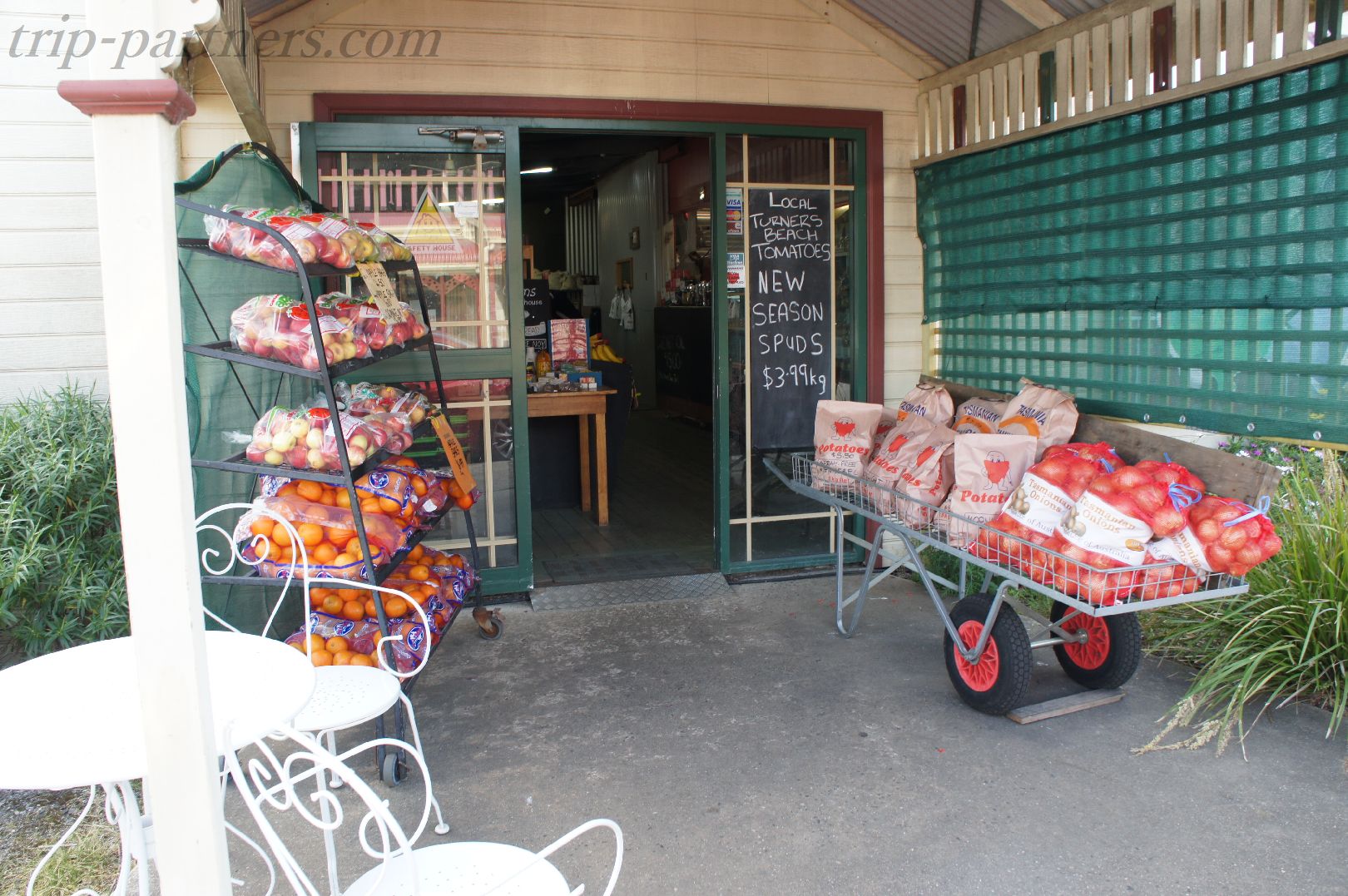 Greengrocer Kana。Goodness of security you can see at the time of placing the goods in front of the store in this kind of wind。I because it takes grate at the entrance of the Once was Toka South America shop。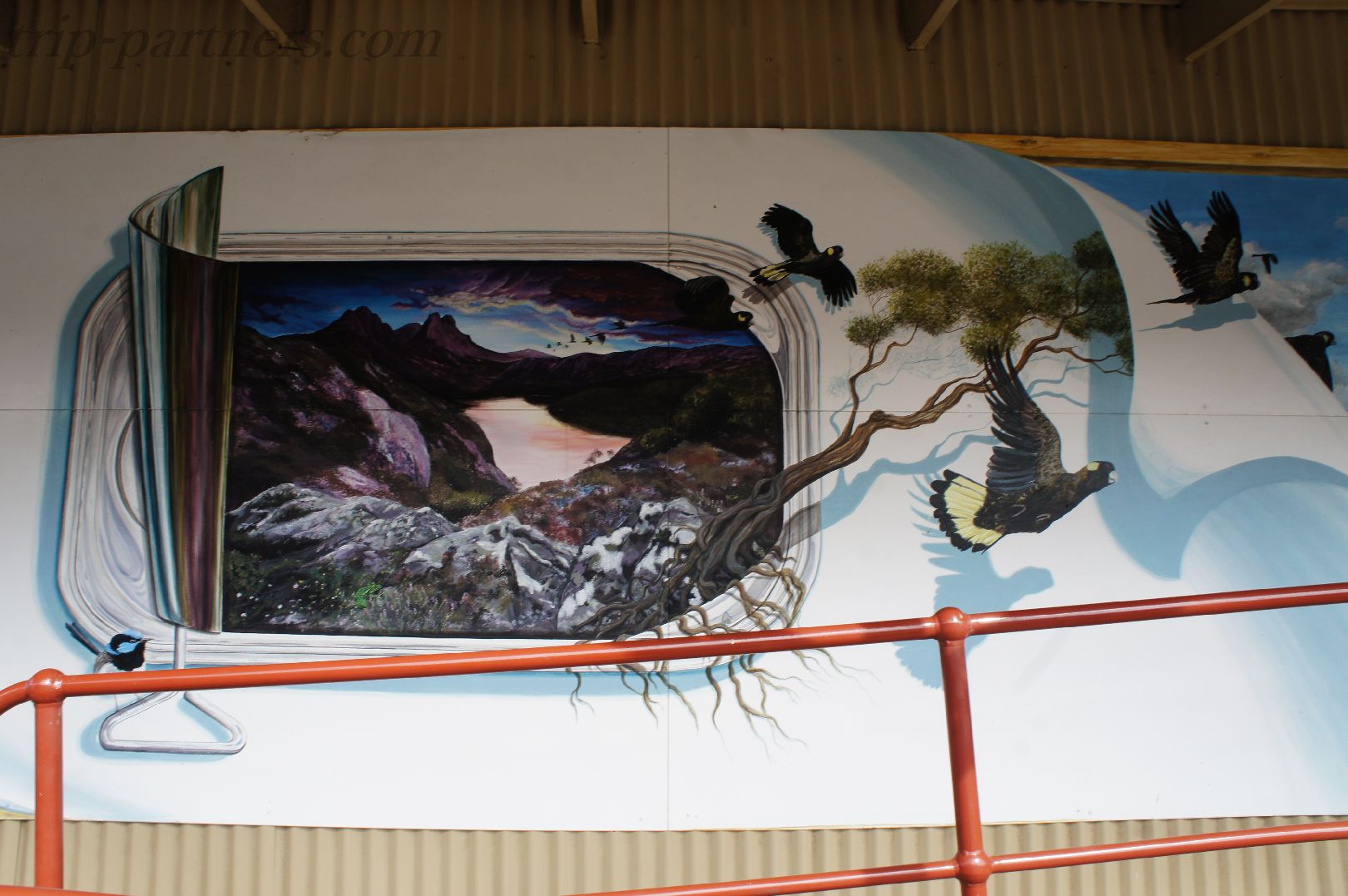 Mural art also found in such a place! Clearly not a graffiti high quality 😆
To the center of Sheffield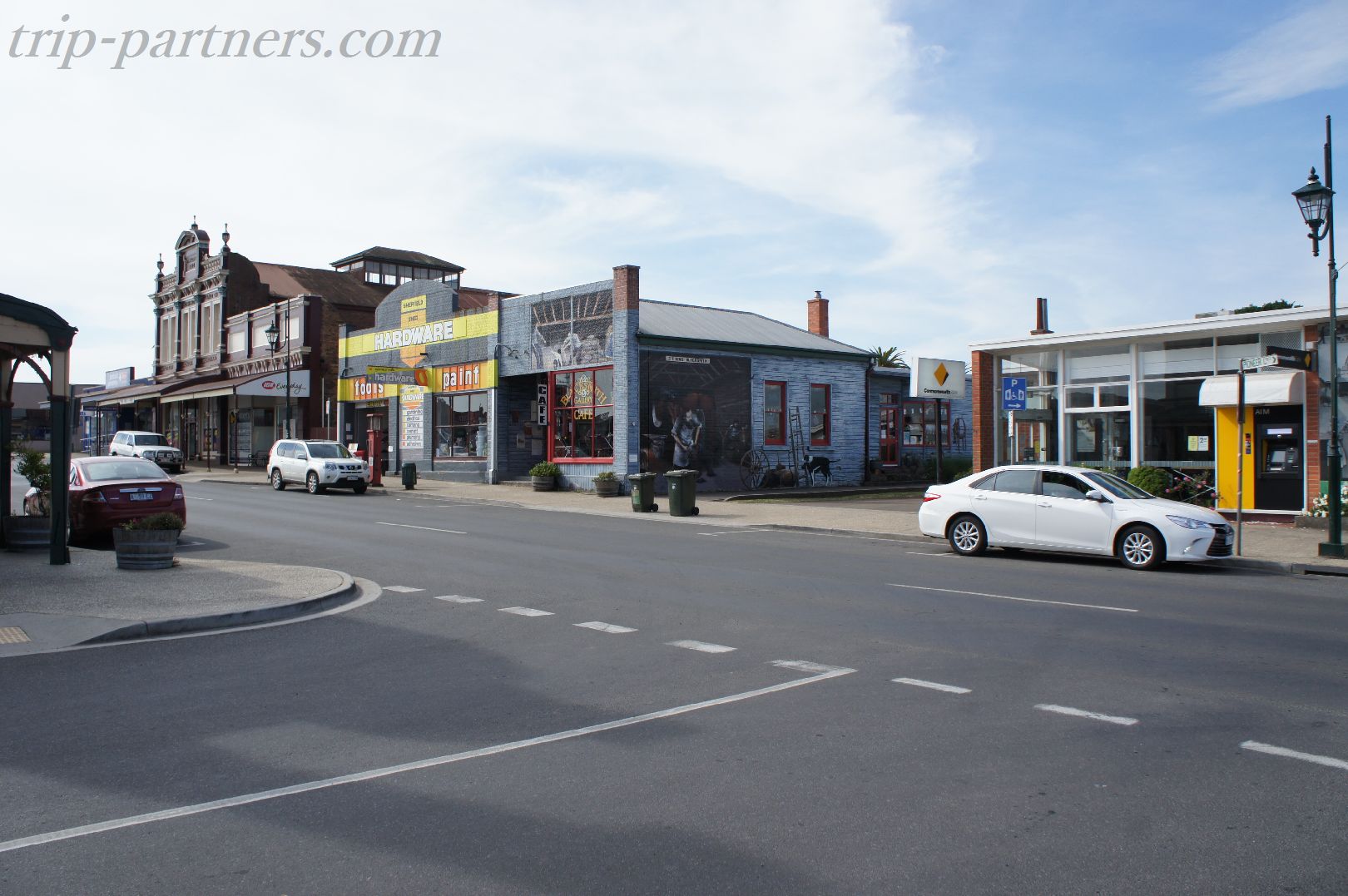 I walked about 1 minute。Perhaps here is the heart of the city。Compartment is that you believe is the most prosperous。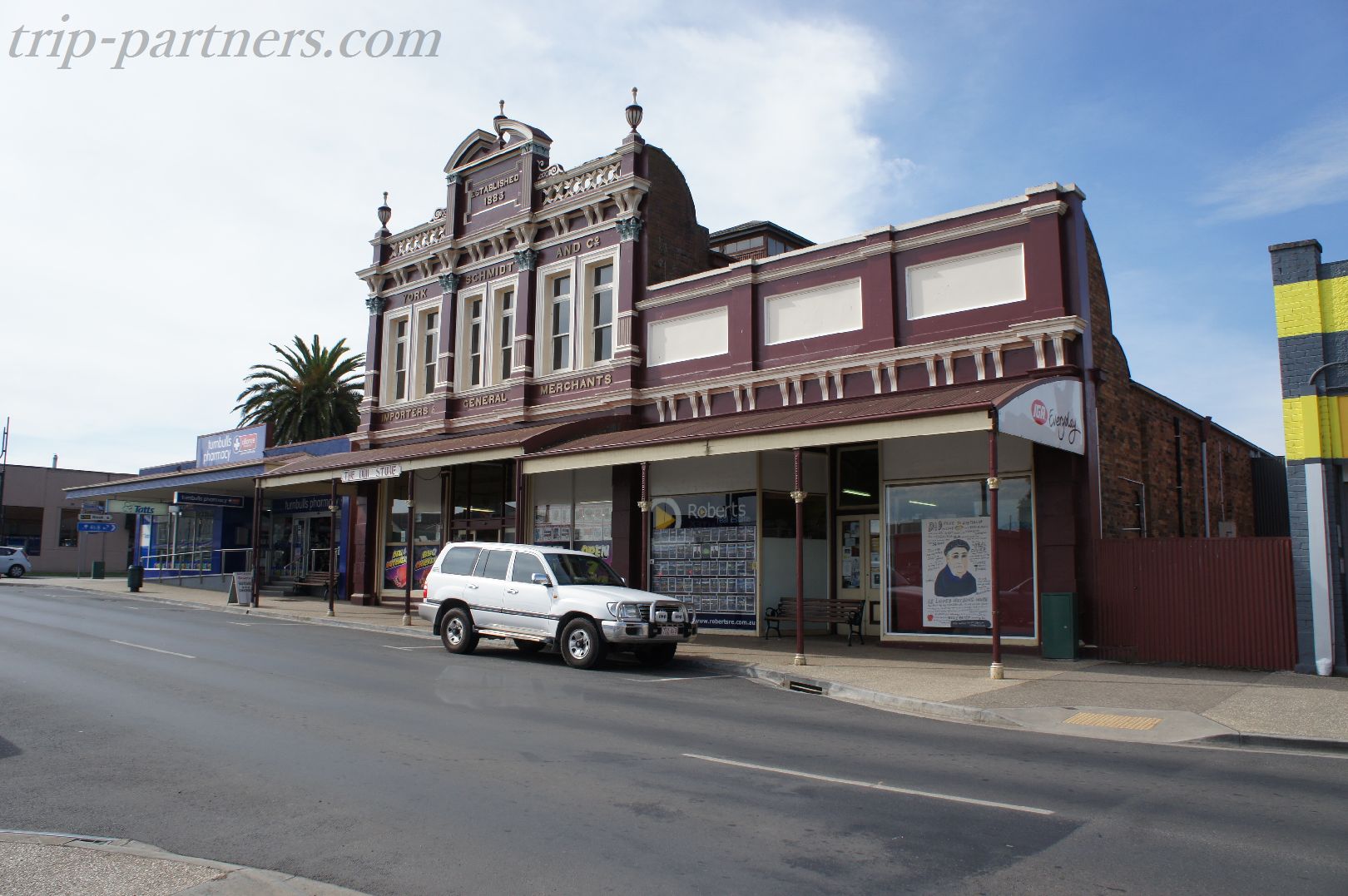 Central shopping district。but、Few people。Maybe you've returned home after the local people and the other shopping。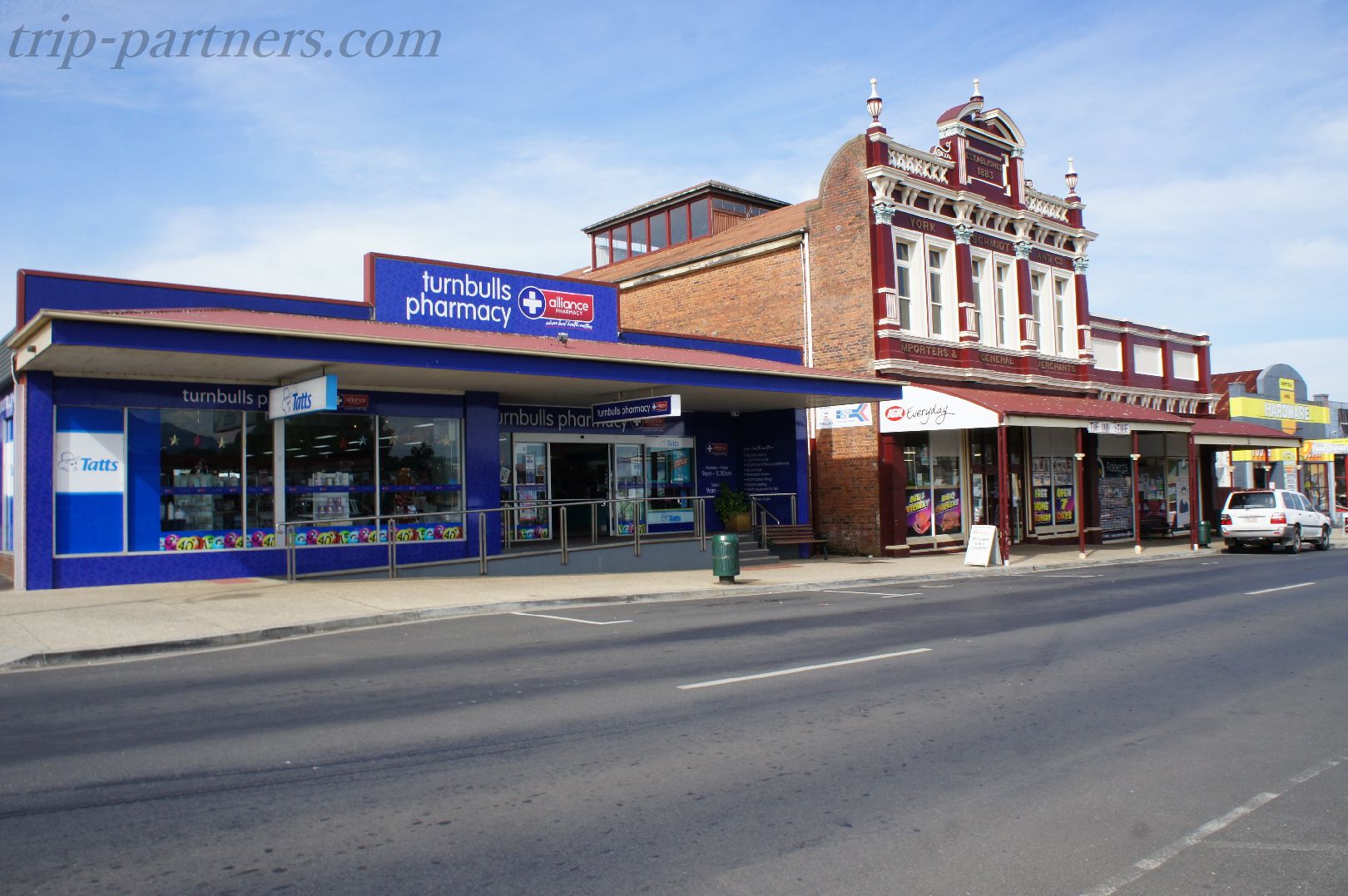 Pharmacy next to it。For the time being seems to be aligned with those of Ichitori necessary to life。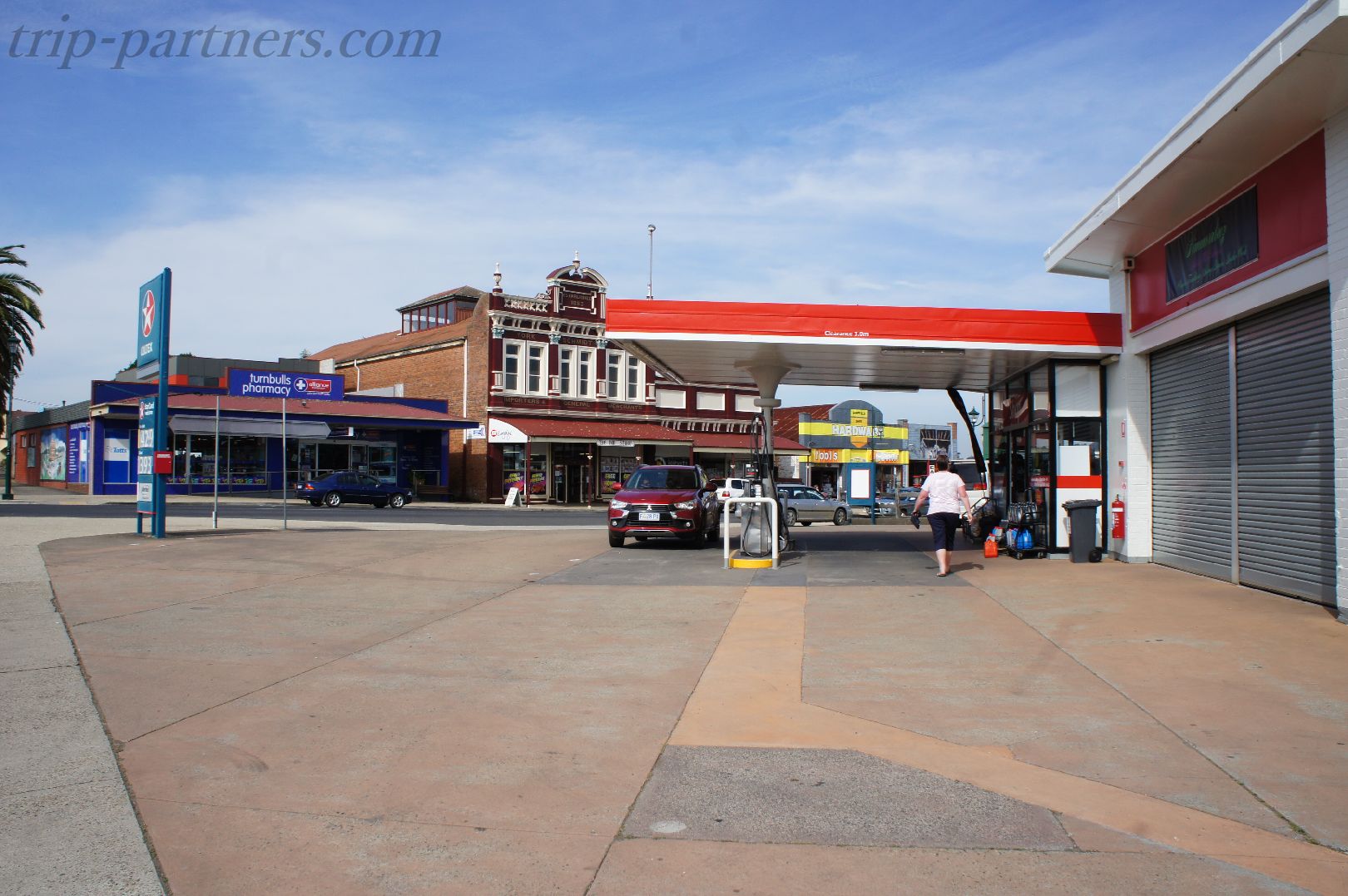 gas station。Mr. Driver was the place you are just fueling。It is today Speaking was running fine in the morning。Devonport → Launceston → Dove Lake → Sheffield。Than running about 500km maybe?
Time until departure time crushed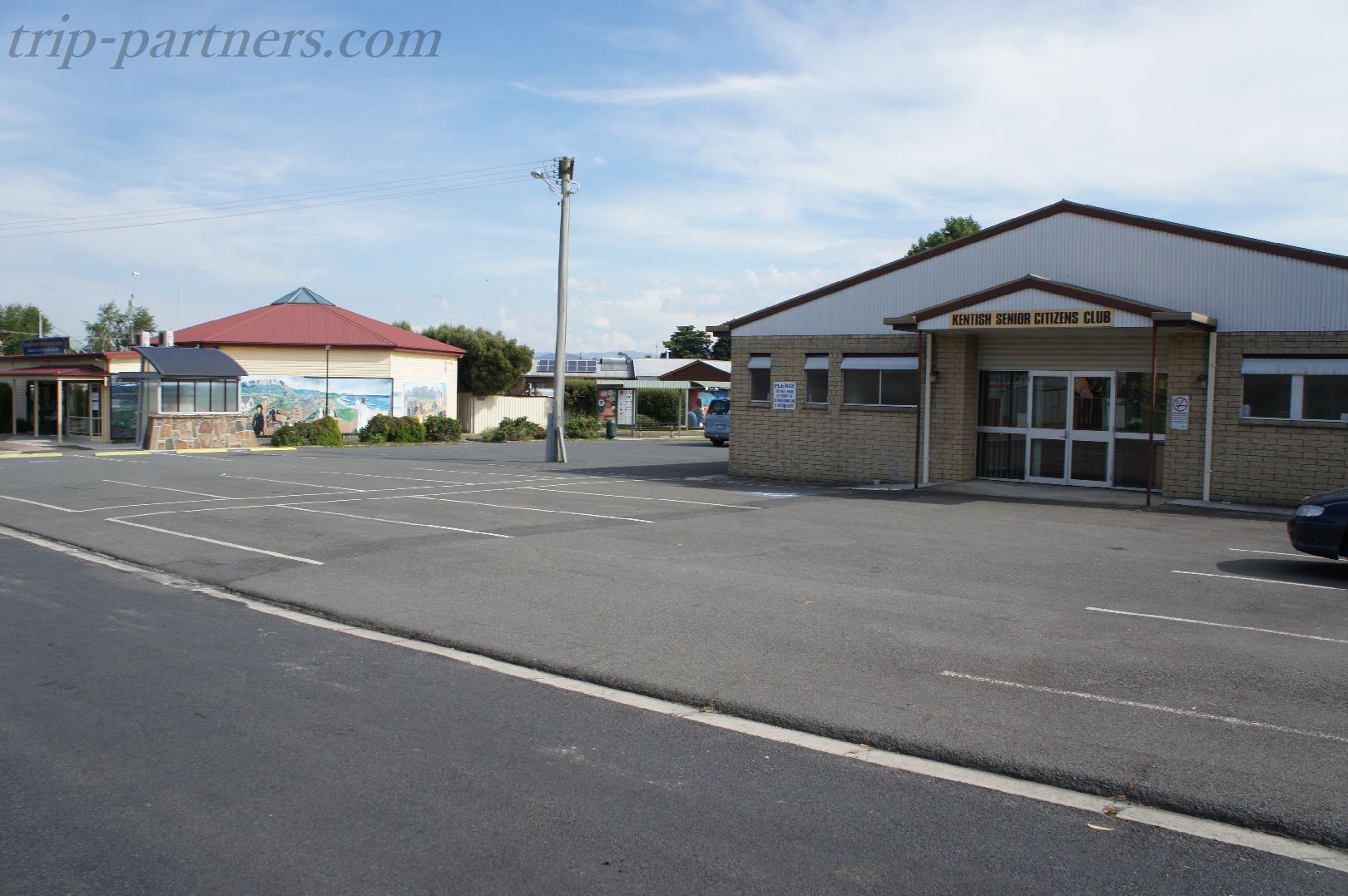 Yes Exit。No longer shall see。The time being hanging out near。
I came back to the original park。After that wait for a departure time sitting on the bench only!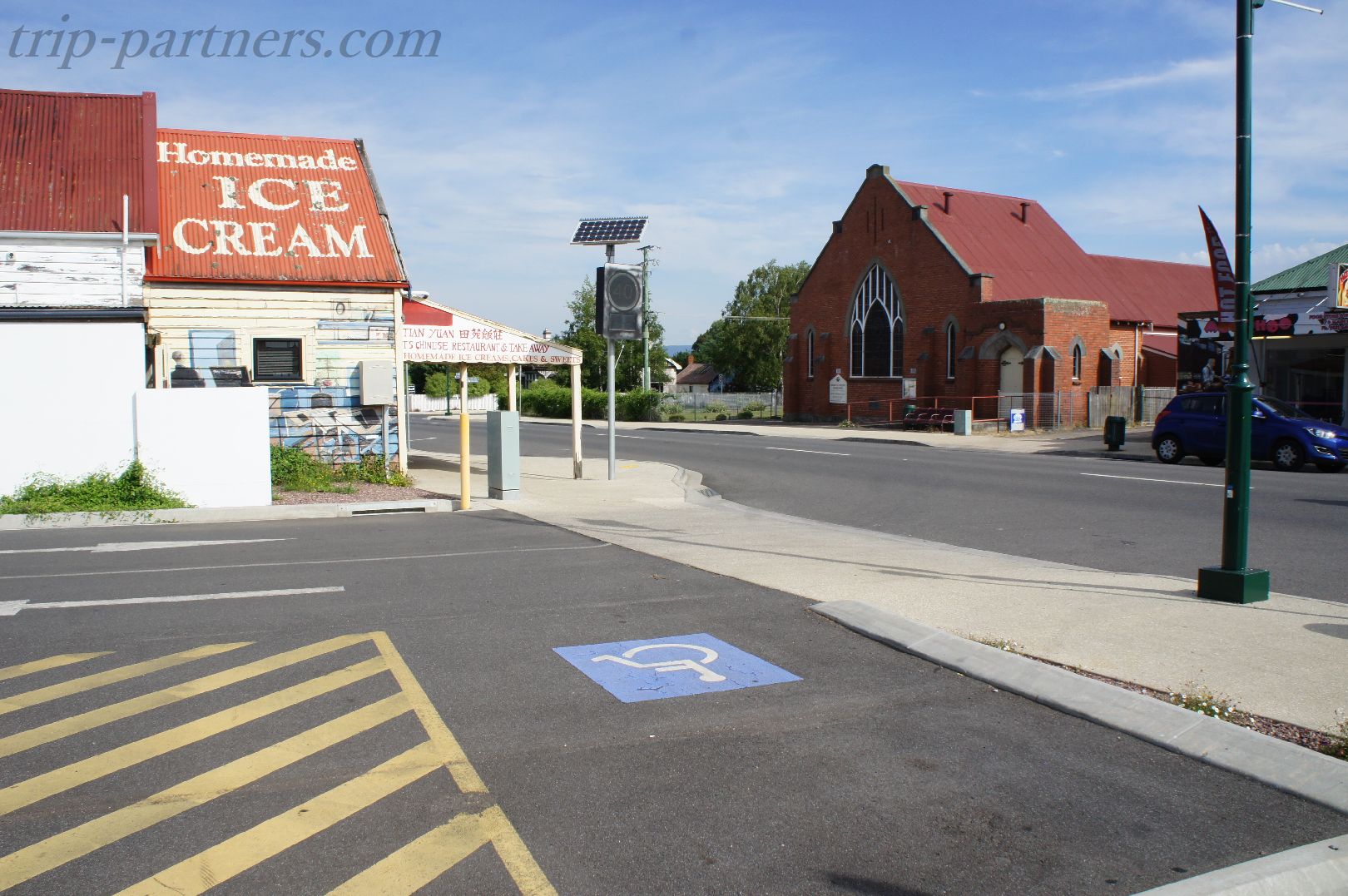 Well、It was cozy and the city, such as in less than 30 minutes to tourism in such a feeling。Be that the collapsible little more time if people are interested in mural art?
Next time will head to Melbourne aboard the spirits of Tasmania!