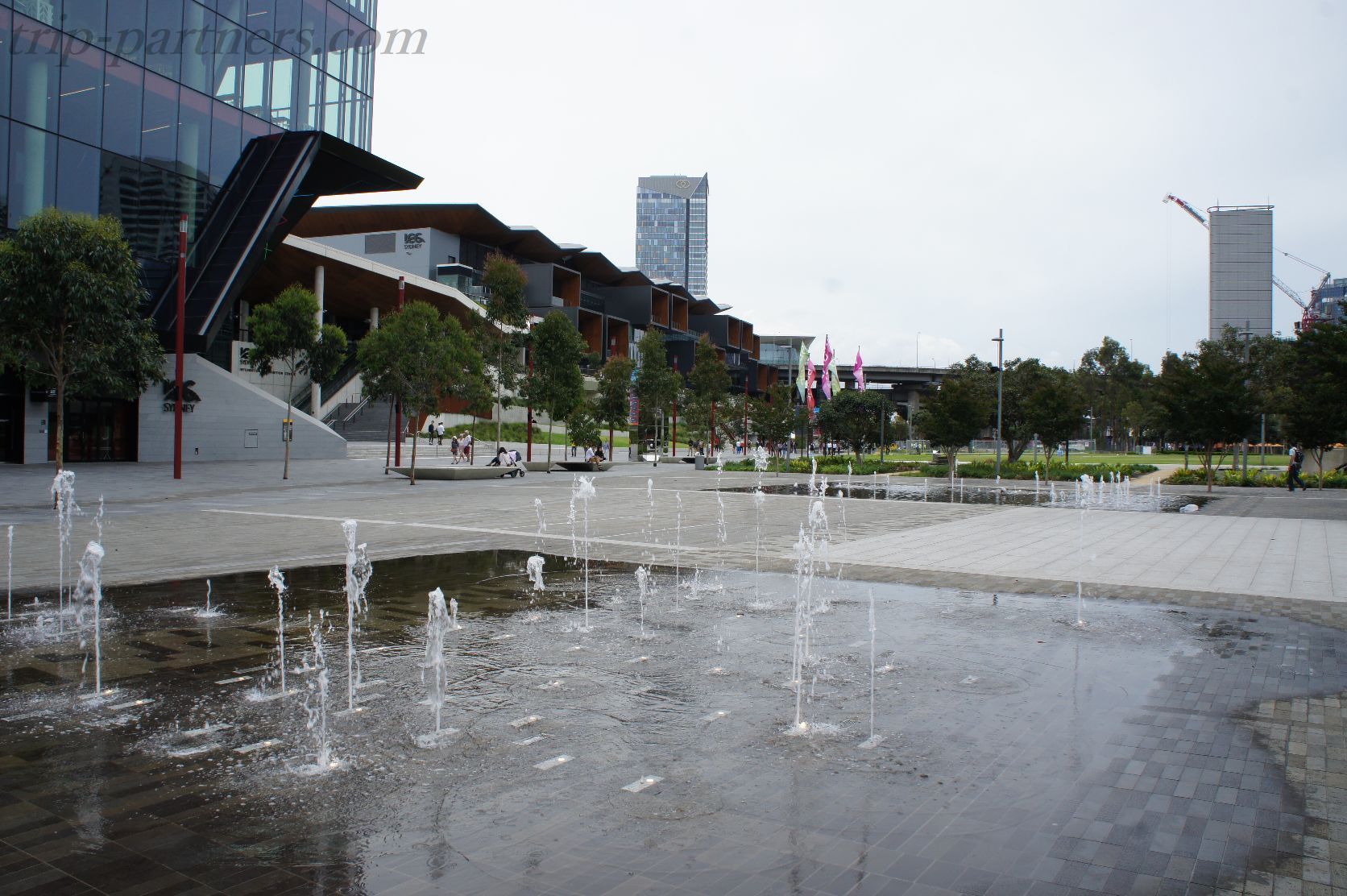 We will further towards Darling Harbor hinterland from the Australian National Maritime Museum。Most of the tourists wonder if not go to ahead from here。I Well, it may be subtle actually as saying try and tourist destination、And I wonder if it was possible to know the side other than a tourist destination the city of Sydney。
Walking map "Pyrmont district"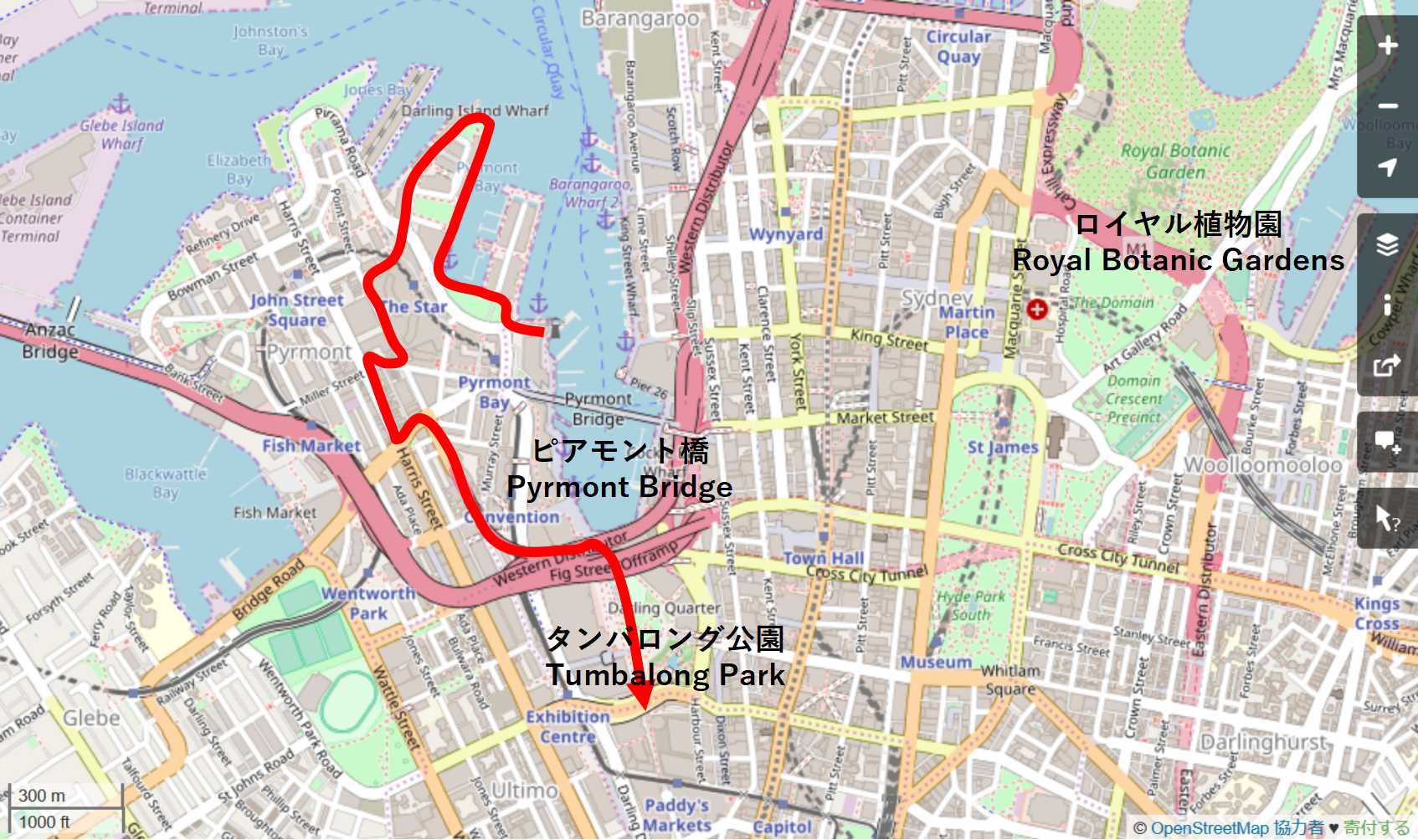 It can be seen that pretty walked Looking at the route walked in the map doing this。In fact, to get lost a little、Safely return but the moment was also that both to no longer know what return to Darling Harbor if celebrating。Near Darling Harbor, was at a loss because there is such of no hinterland of Pyrmont district but many places leading Wi-Fi。
Maritime Heritage Center (Maritime Heritage Centre)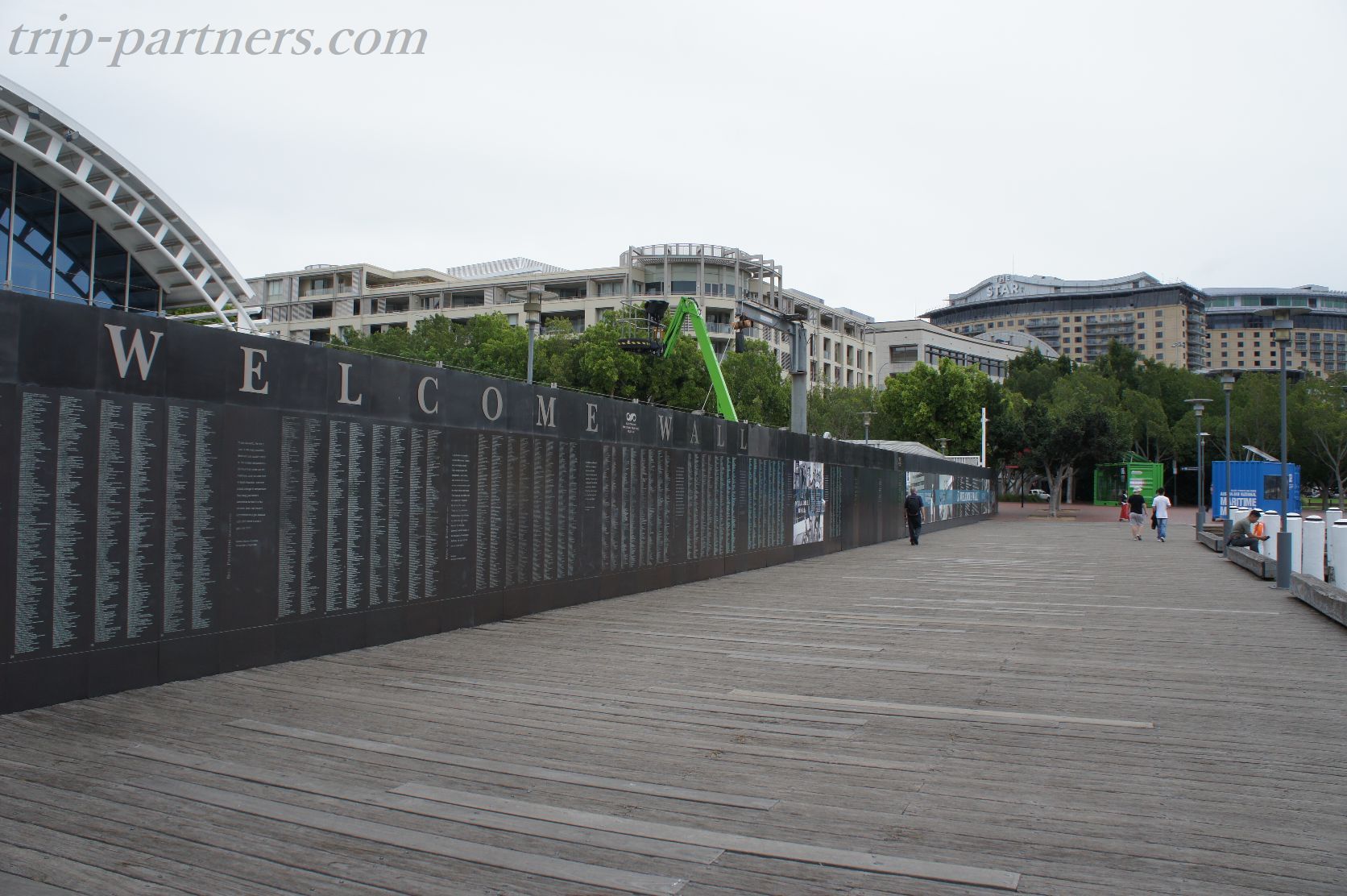 Welcome Wall on the right hand side and go further advanced the Australian National Maritime Museum proceed along the bay。The number of tourists is said to welcome will decrease at a stretch from here。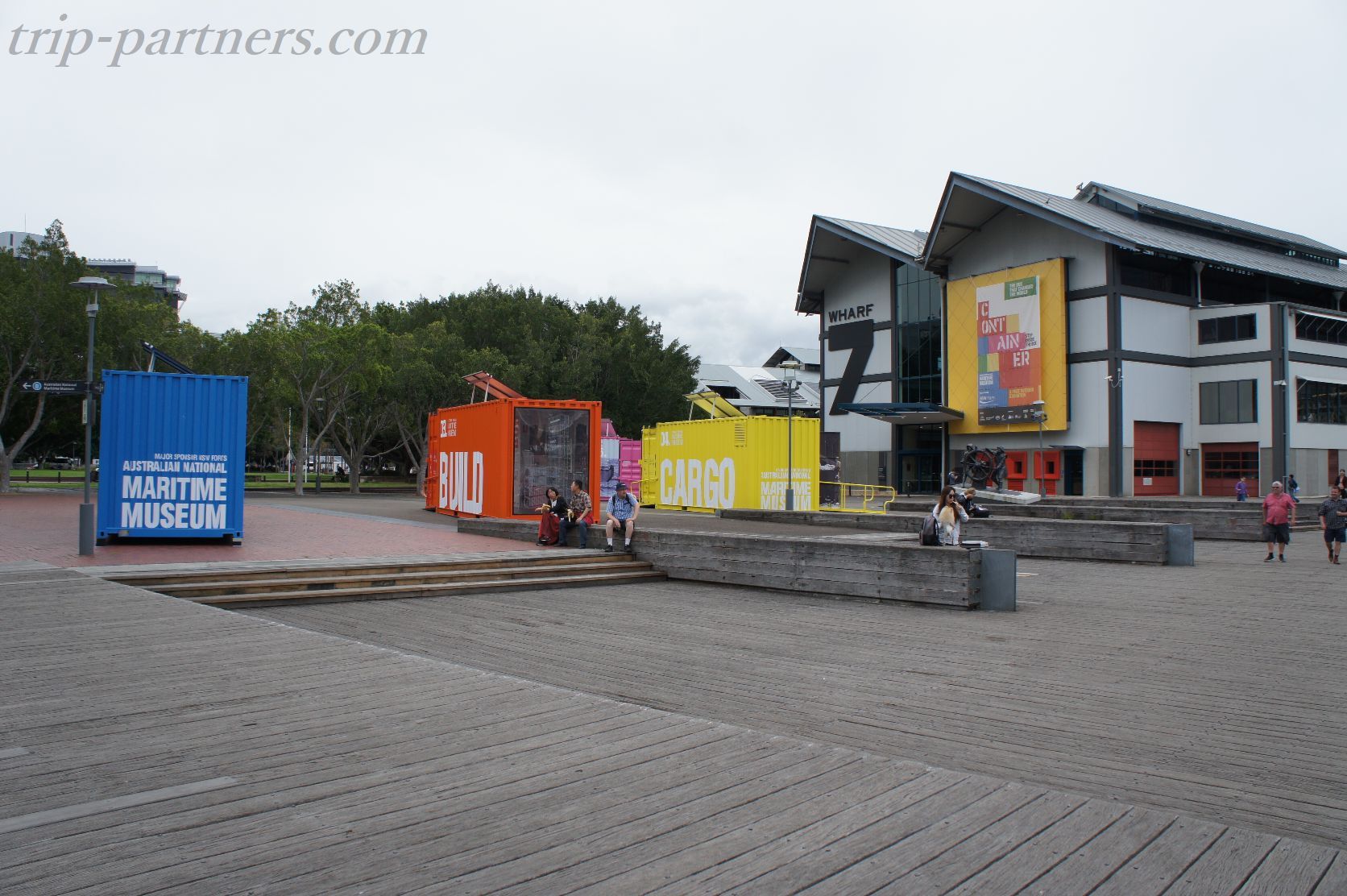 Near Wharf7。Or yet even here the thing I site of the Maritime Museum that mean there is a character of the Maritime Museum。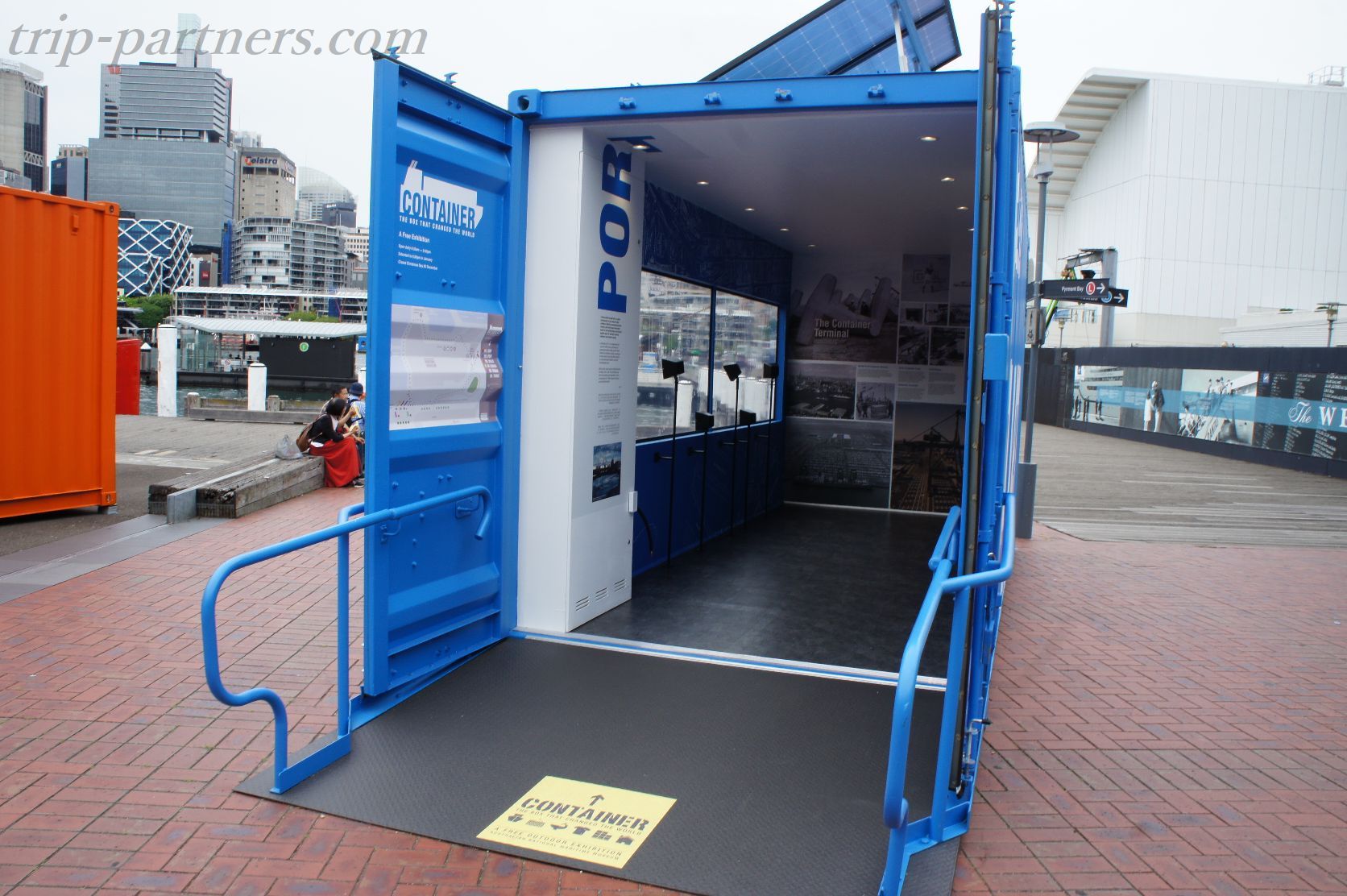 Container in the square was not a mere ornament。And one by one like this becomes exhibition corner。It's a town elaborate in design I Sydney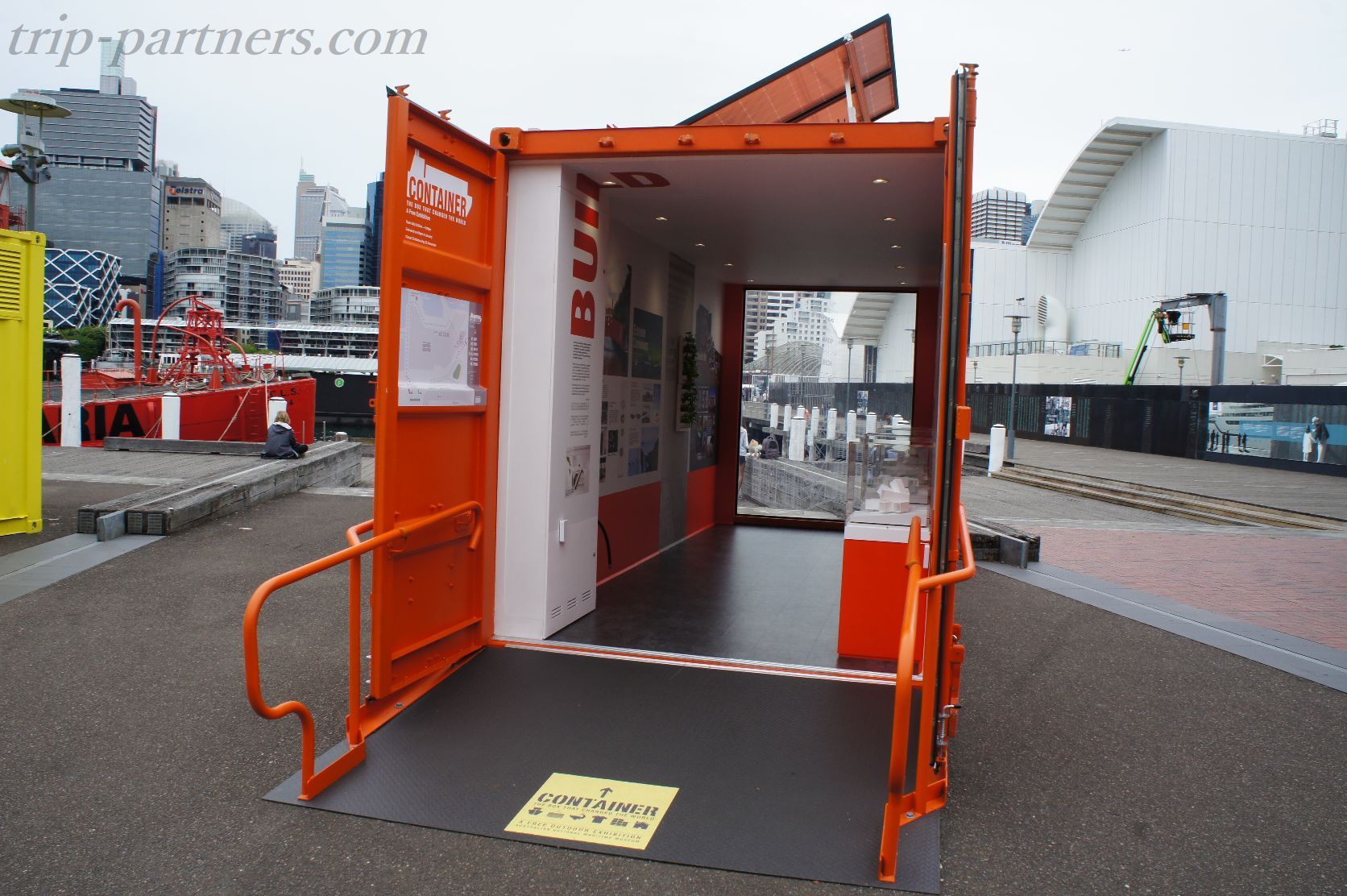 Here also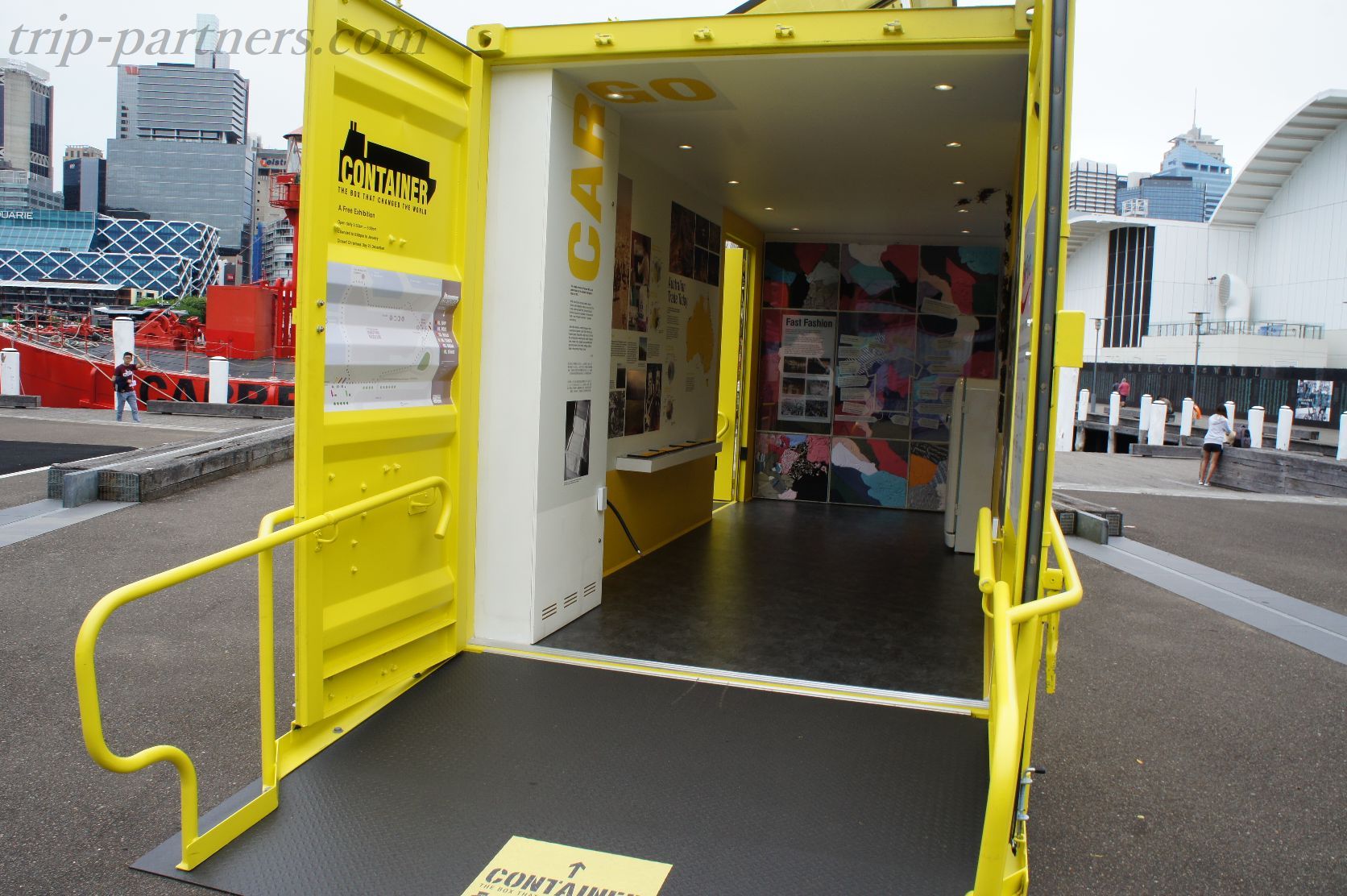 Here also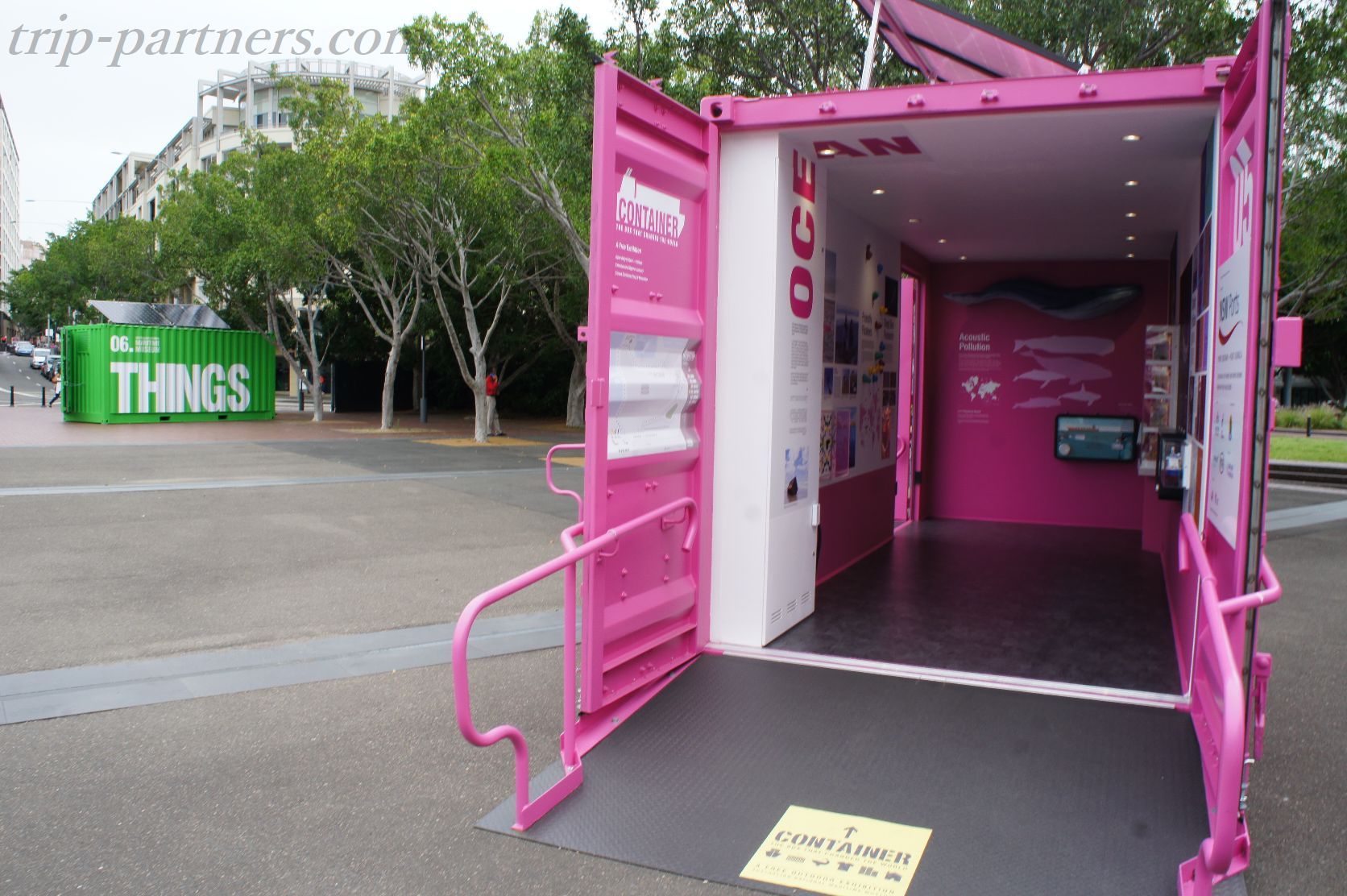 Here also it's exhibition room! But I person is not even alone。I wish it put out Toka guide plate from Museum。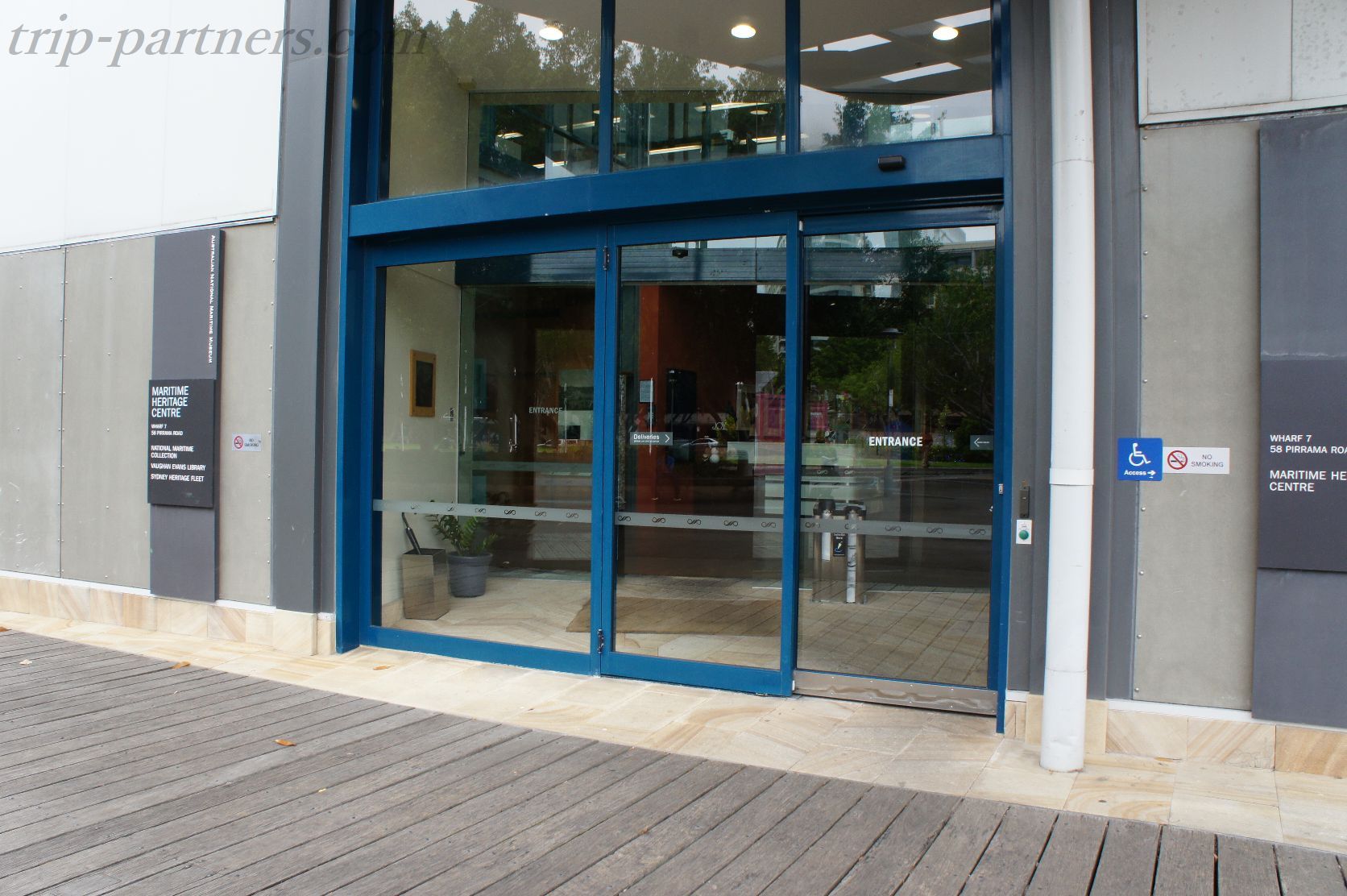 Here Maritime Heritage Center (Maritime Heritage Centre)。Well、Forcibly I wonder if Toka Maritime Heritage Center if we translate in Japanese? I want are Toka ship of exhibition。Since the admission knew from after me free、At this time, but please visited ...... everyone who had been through!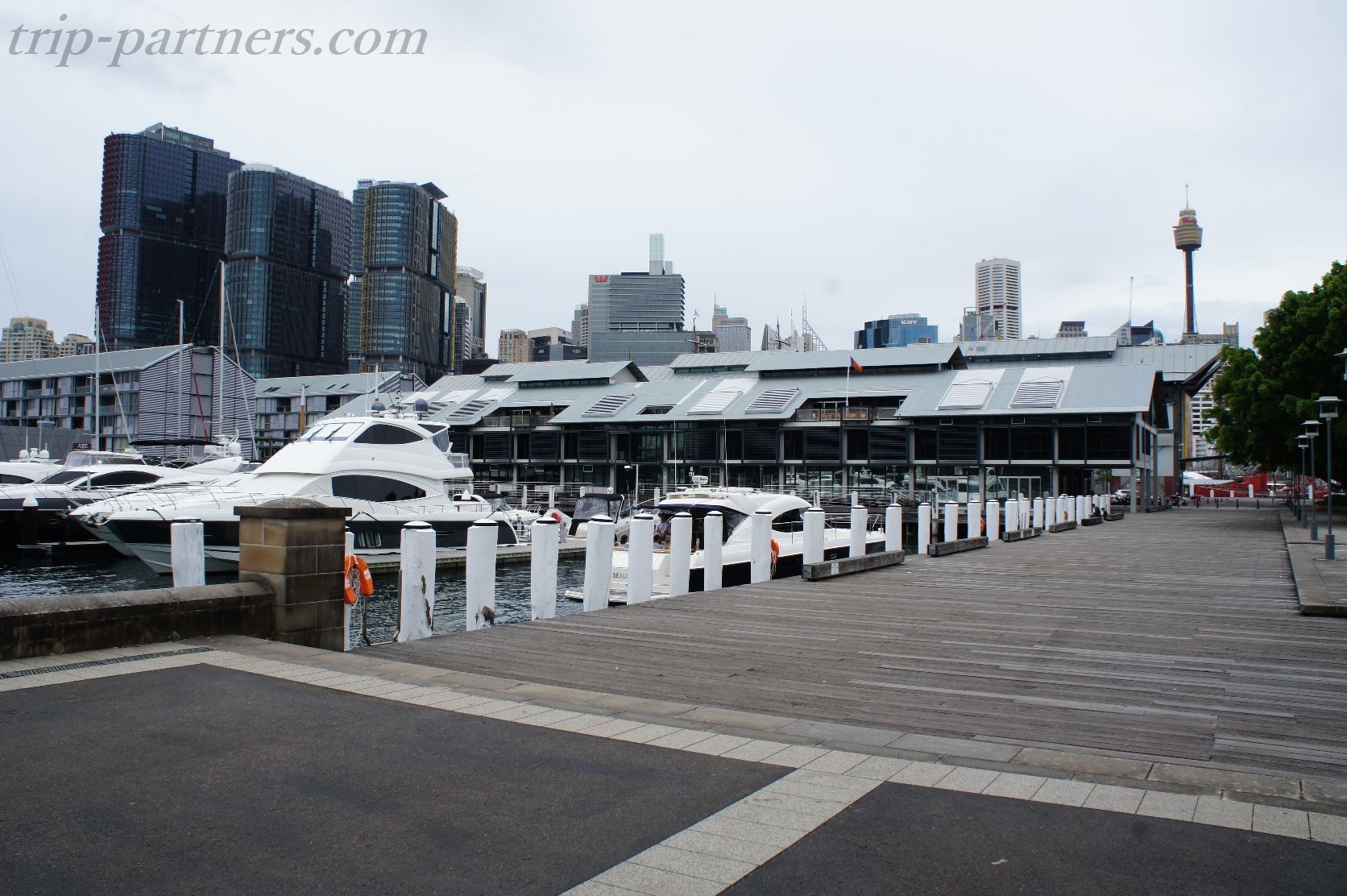 Go away little by little Darling Harbor。
Dalton House (Dolton House)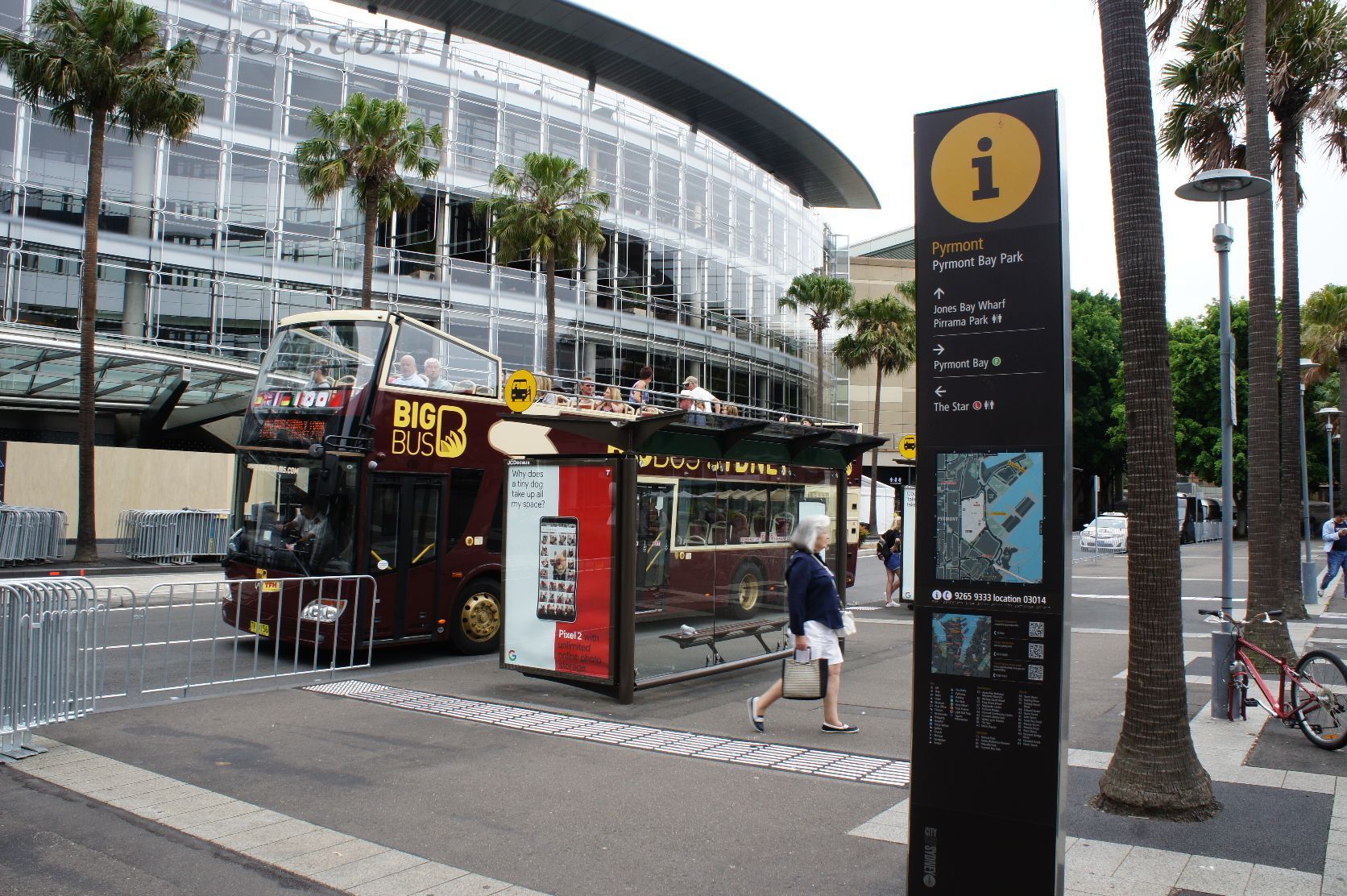 Just BIG BUS has passed a horizontal。I see、Here also whether a patrol route of this bus。The time being、Street in the guide plate straight here to Pyrmont Bay Park (Pyrmont Bay Park)。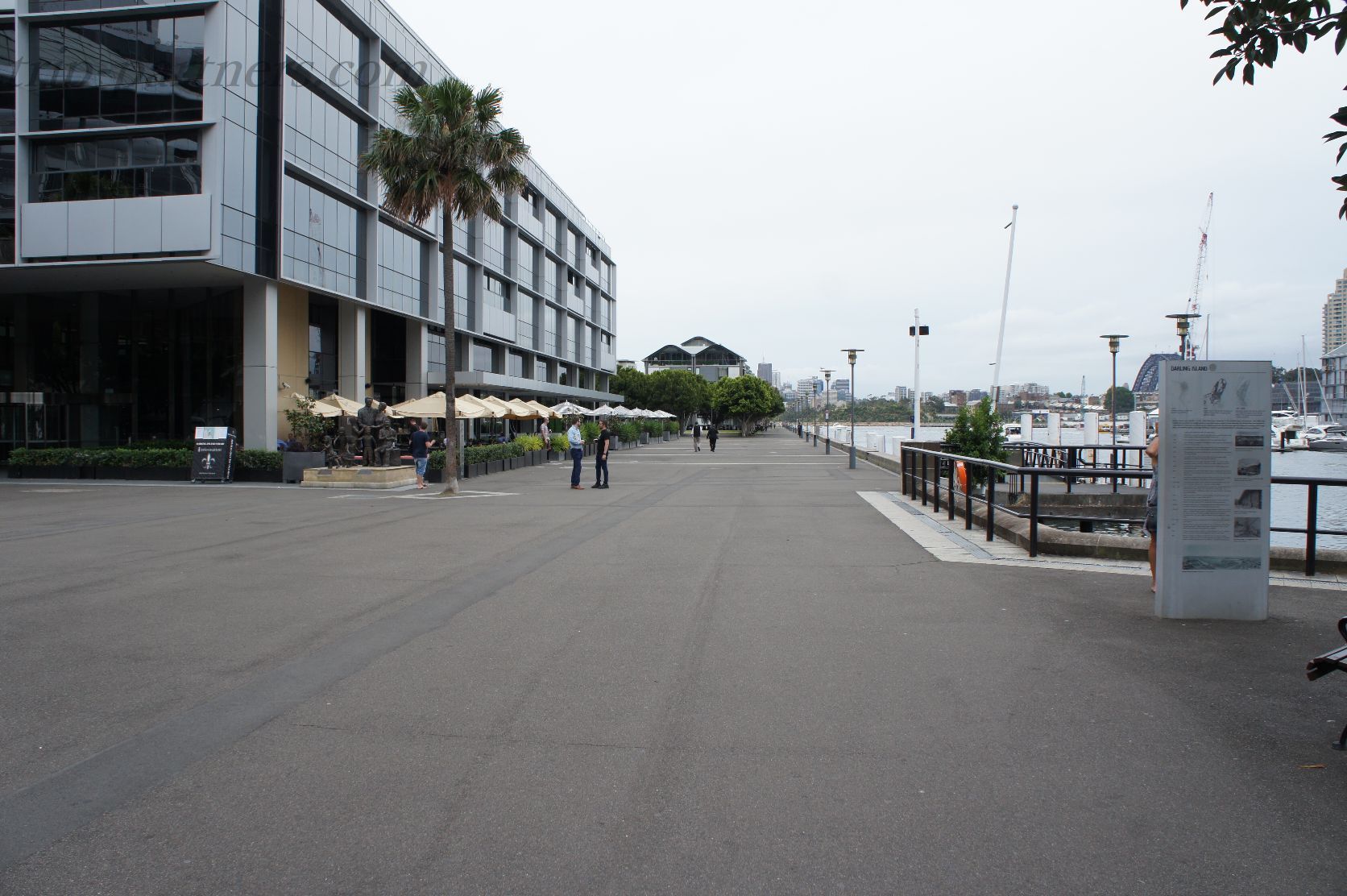 The Dalton House come look past the Pyrmont Bay (dolton house)。The building, which is performed Toka Toka wedding party in the event venue。I wonder if so much not related to Well tourists。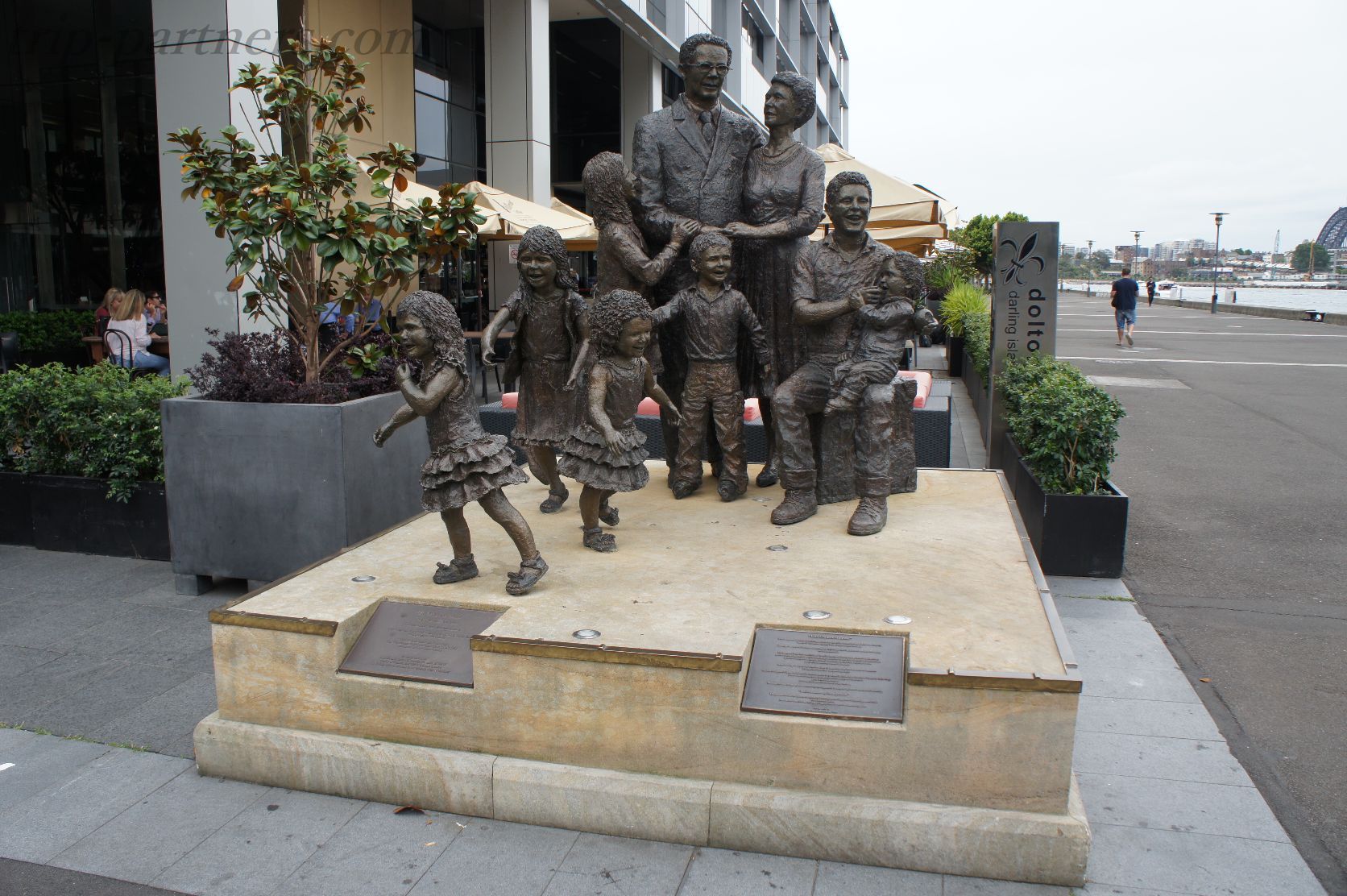 Statues in front of Dalton House。It seems to represent the family, but ......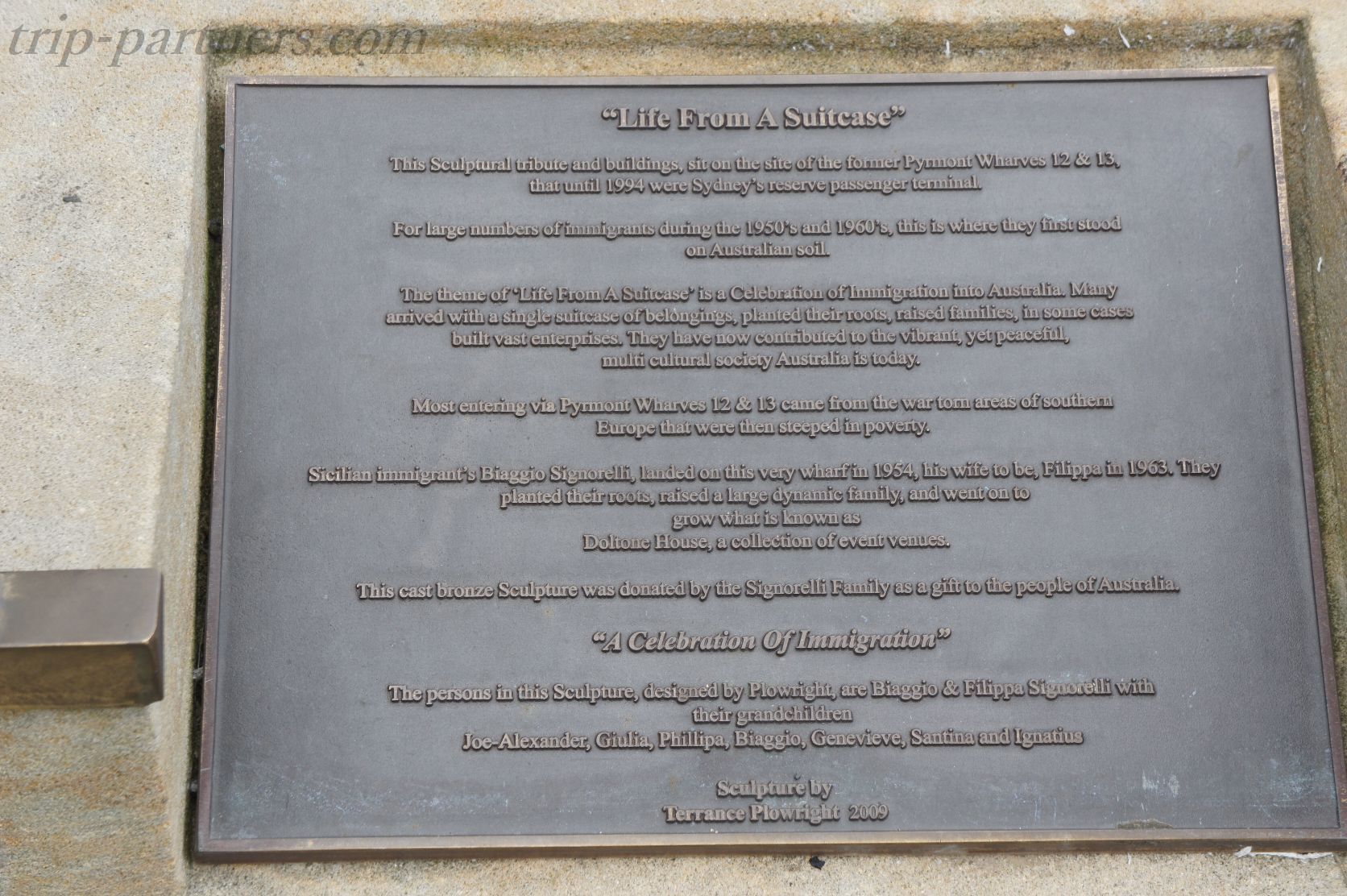 "Life From A Suitcase"。I Zurazura and long-winded statement is written、It seems those made to commemorate the migration to Australia。Olden days、It seems the earth was around here that landed to the people who have been the beginning emigrated to Australia。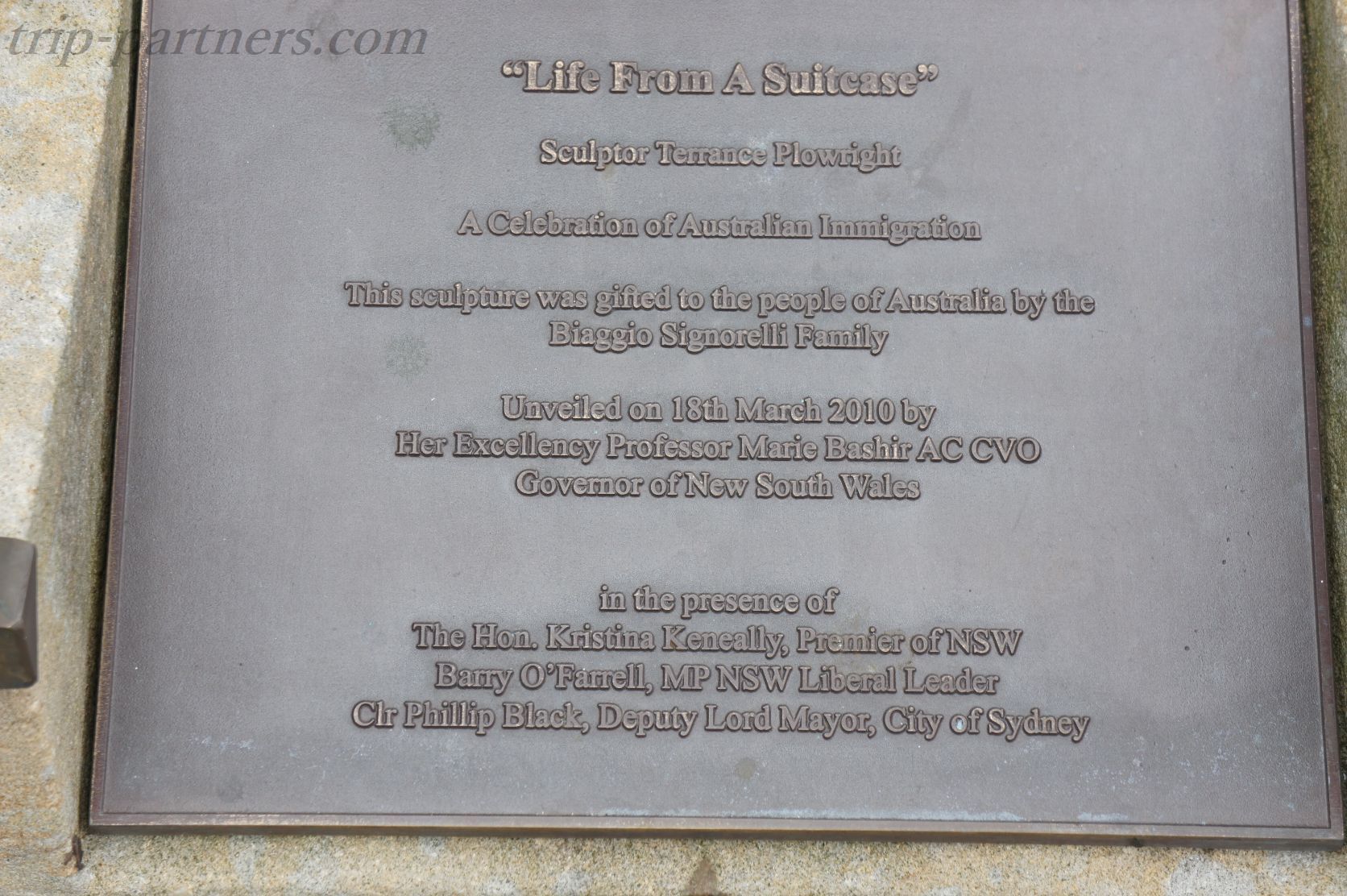 This is seen in the summary of what is written in the transverse。
Baraaratto Parks & Metcalfe Park (Ballaarat Park & ​​Metcalfe Park)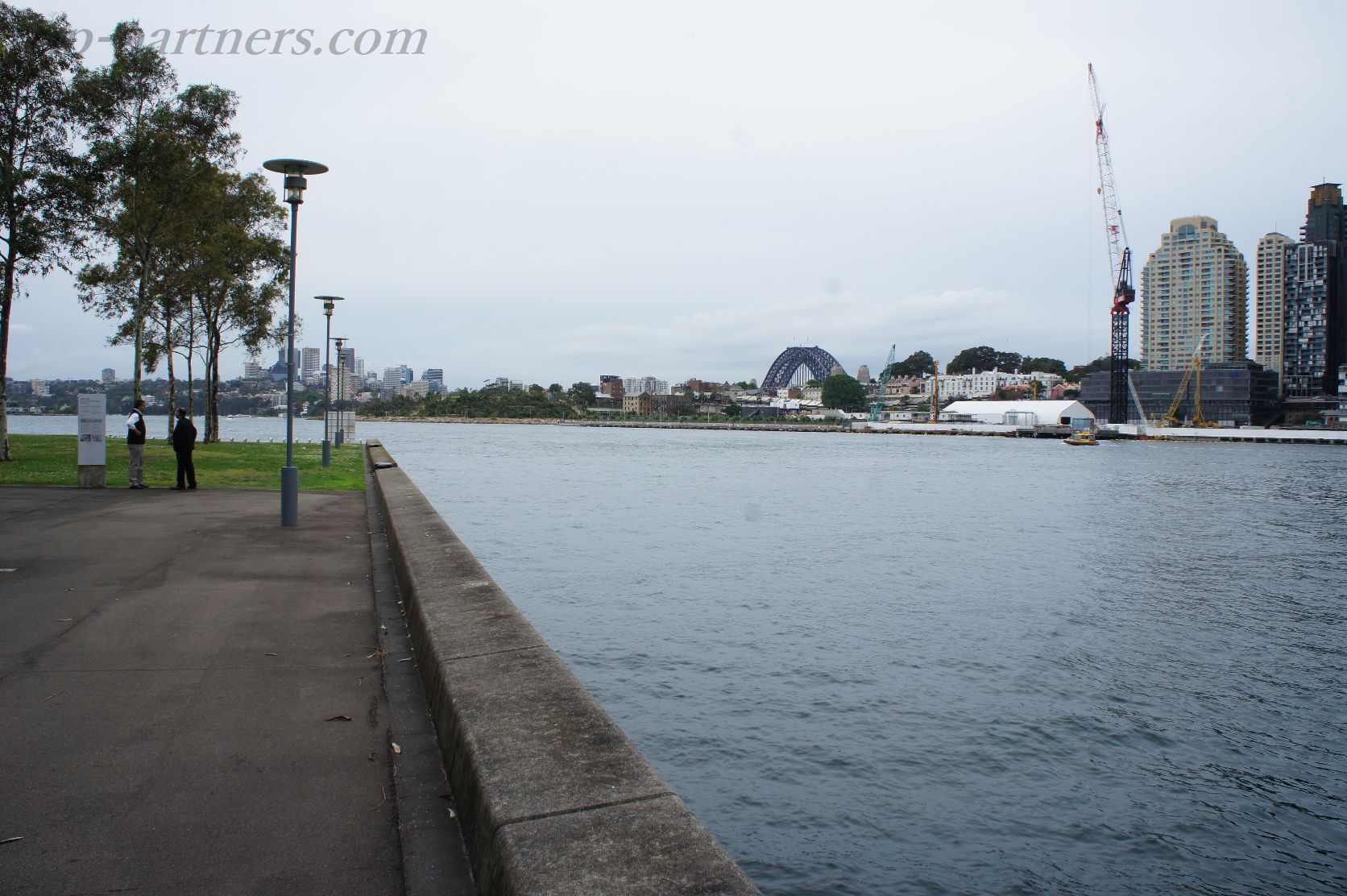 Now、Along the Pyrmont Bay towards the previous whiff of wharf。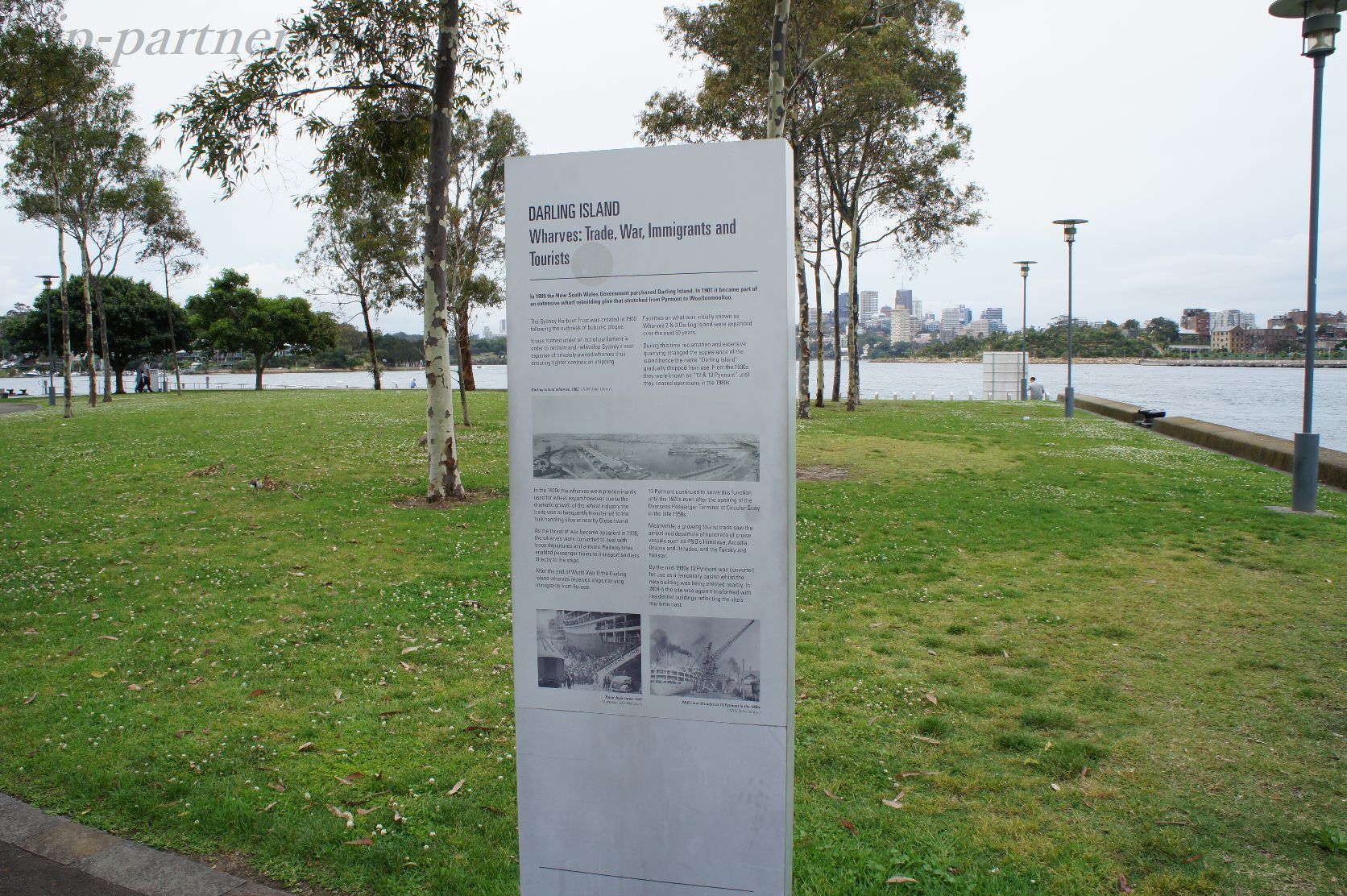 The history of Darling Island。Darling Harbor is Rashiku landfill、Or there is an export factory of the old days wheat、Then or during the war laid the railway for carrying soldiers、After the Second World War and may become the accepted areas of immigration。It seems to have also been used as something temporary casino。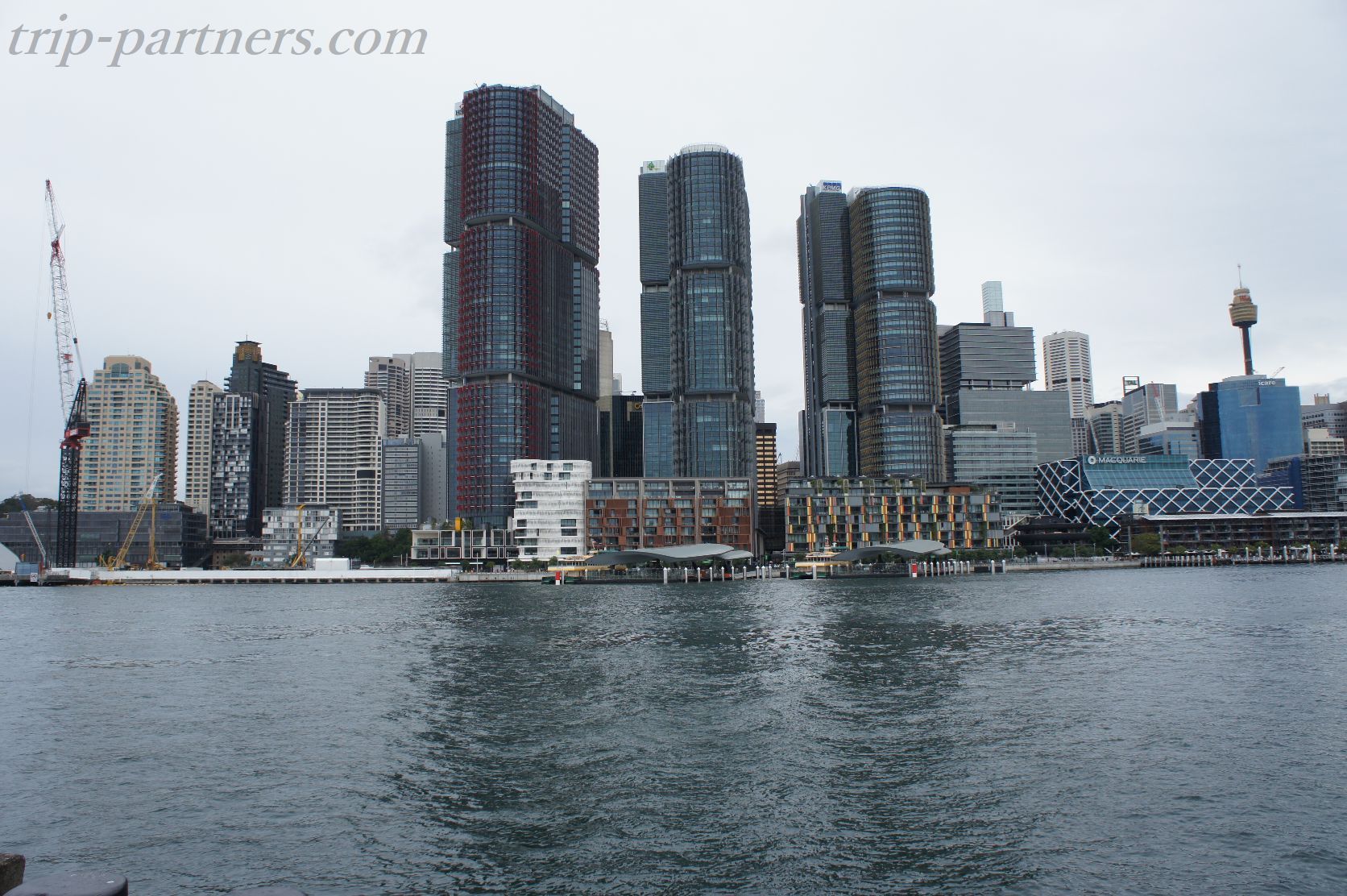 Barangaru district in the re-development which is visible from here。Scenery I wonder if considerably vary from here if Haitai several years。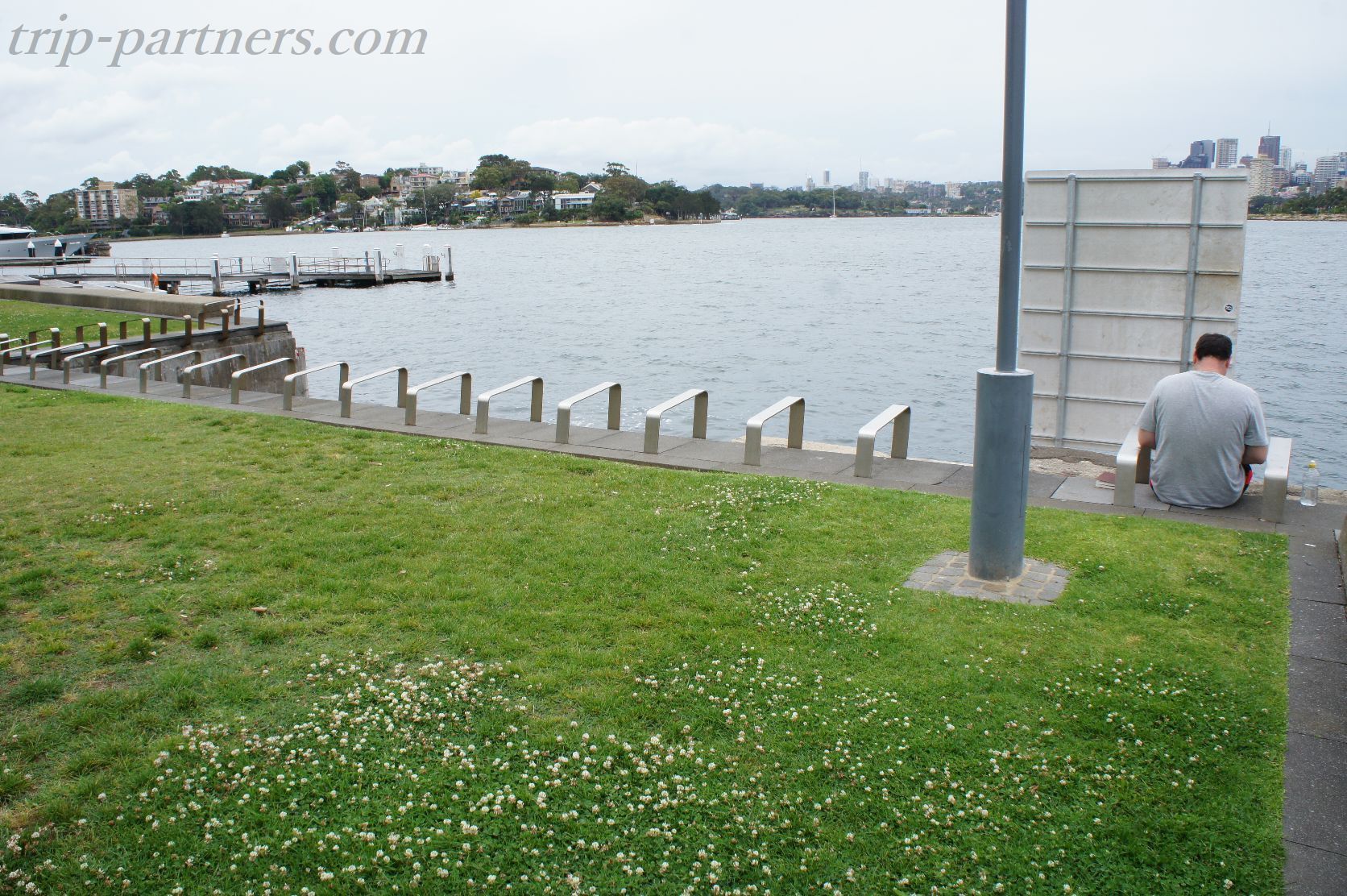 Sitting strange uncle to Kakutcho。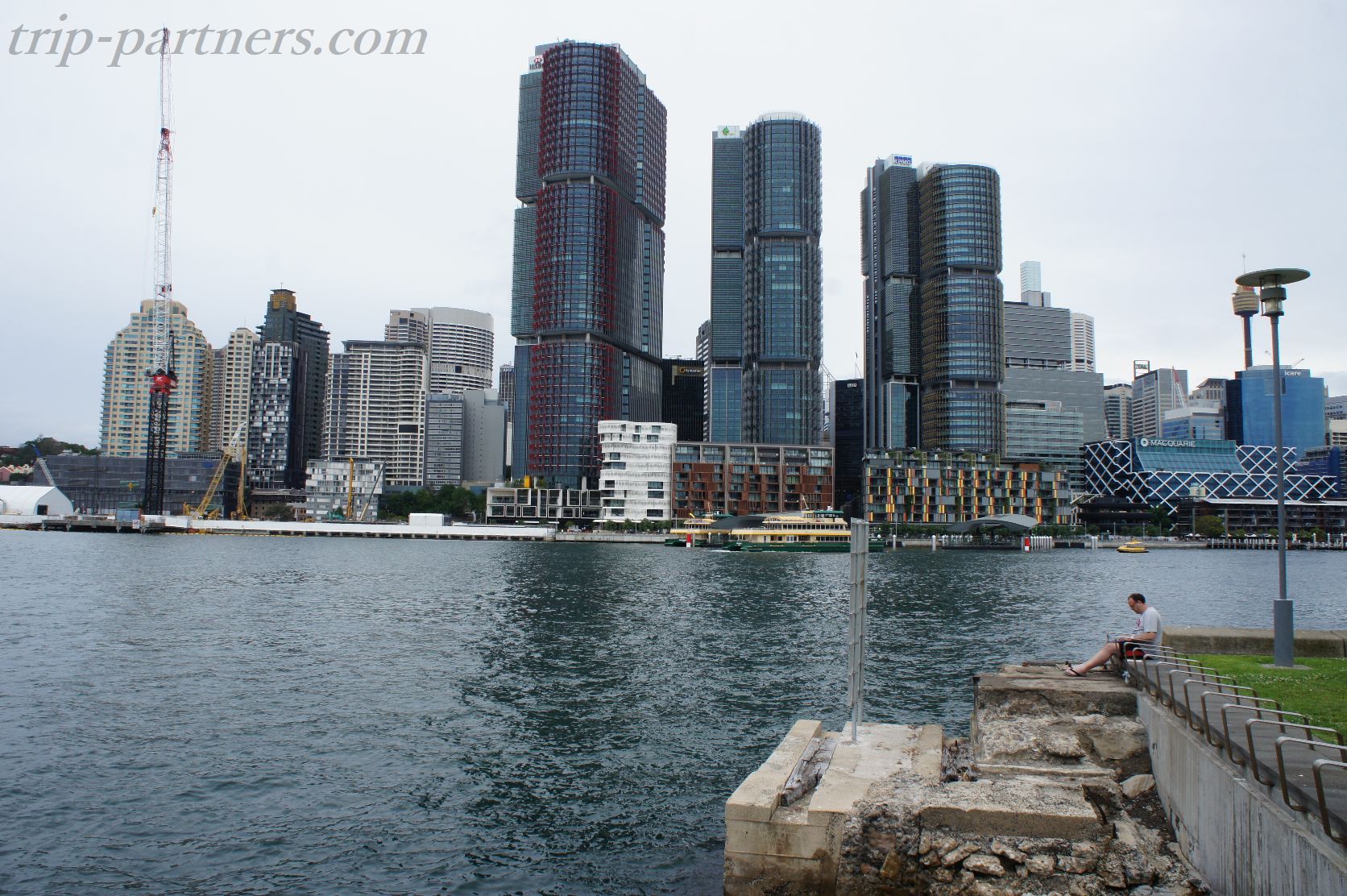 You doing taking Otchan'ii location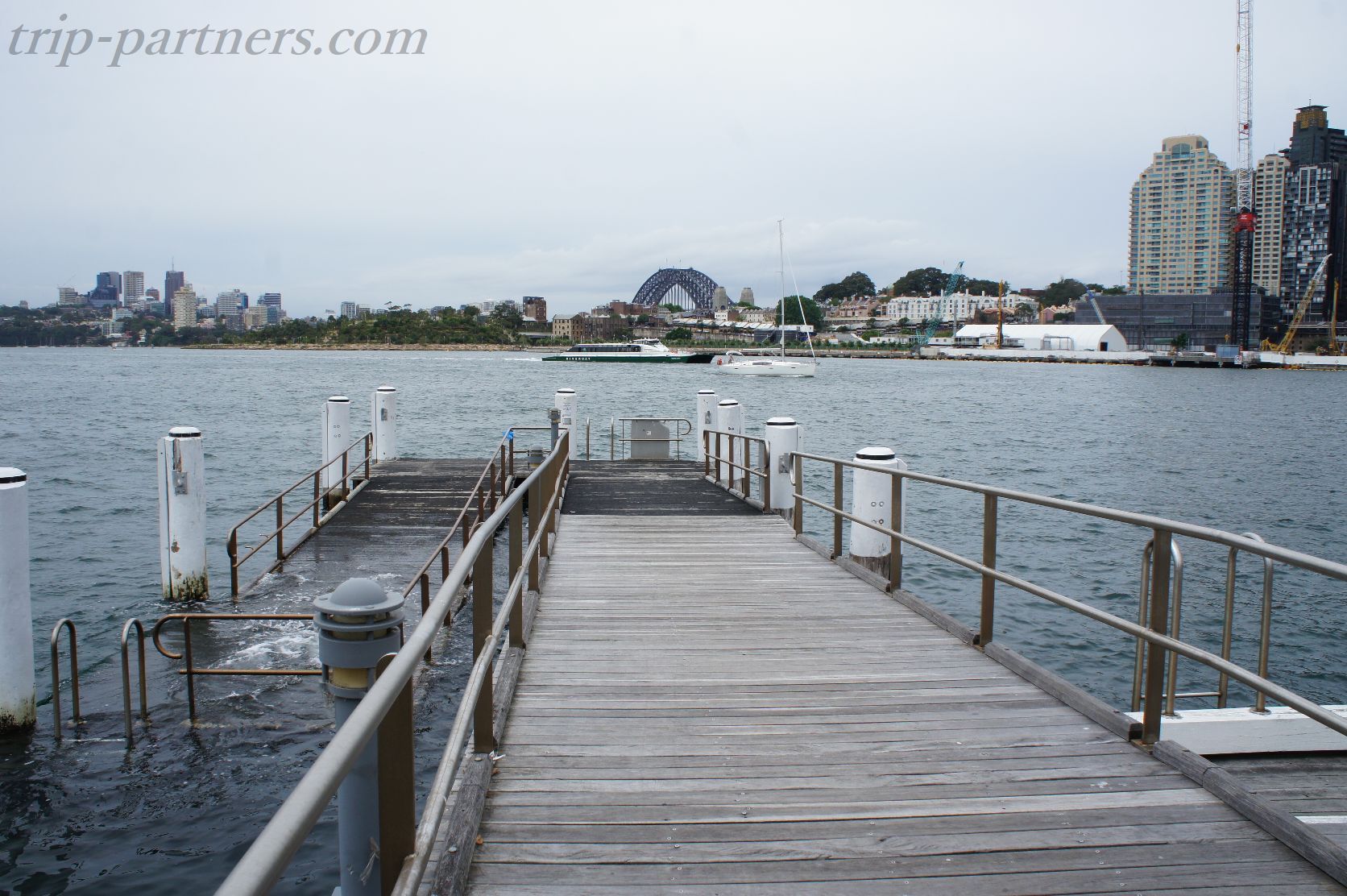 This wonder if Piers。Although I do not know whether the high tide of the are immersed in sea water at the bottom。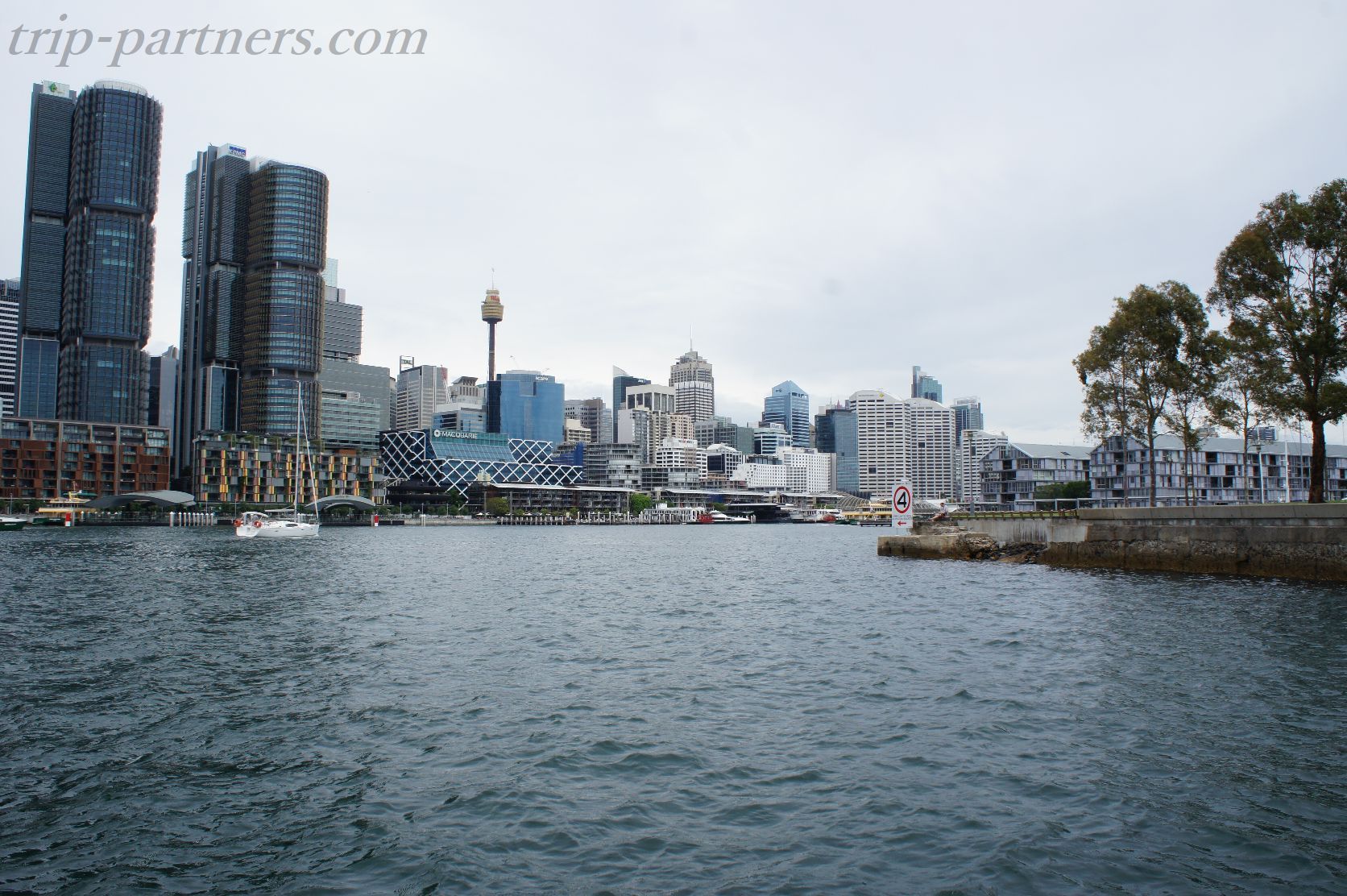 Darling Harbor from here seem to like this。Sydney Tower Eye is also within the field of view。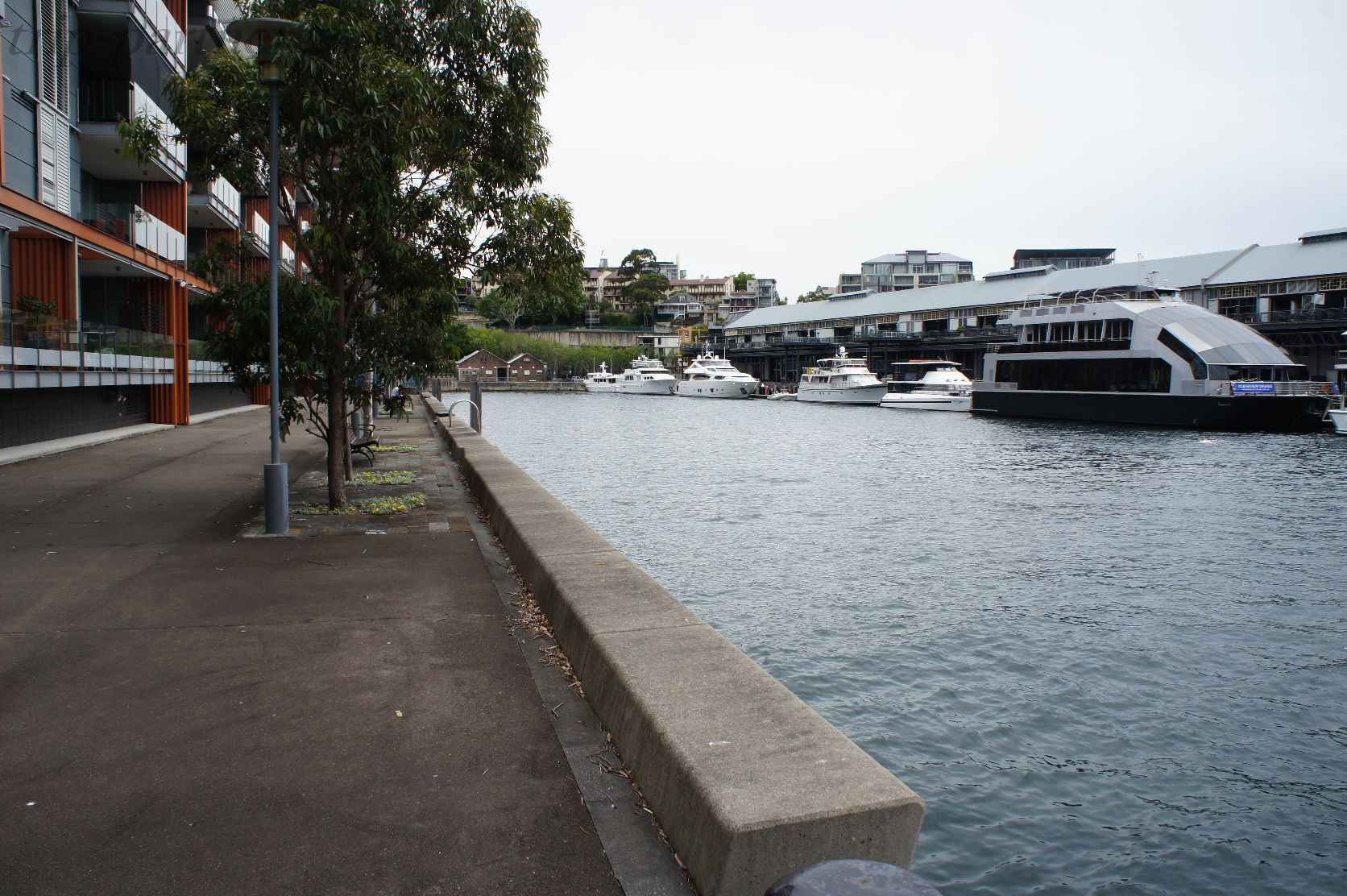 Try to return soon to the Darling Harbor。But because it can not be helped even back came the road and I should try to while watching the rooftops of Pyrmont district。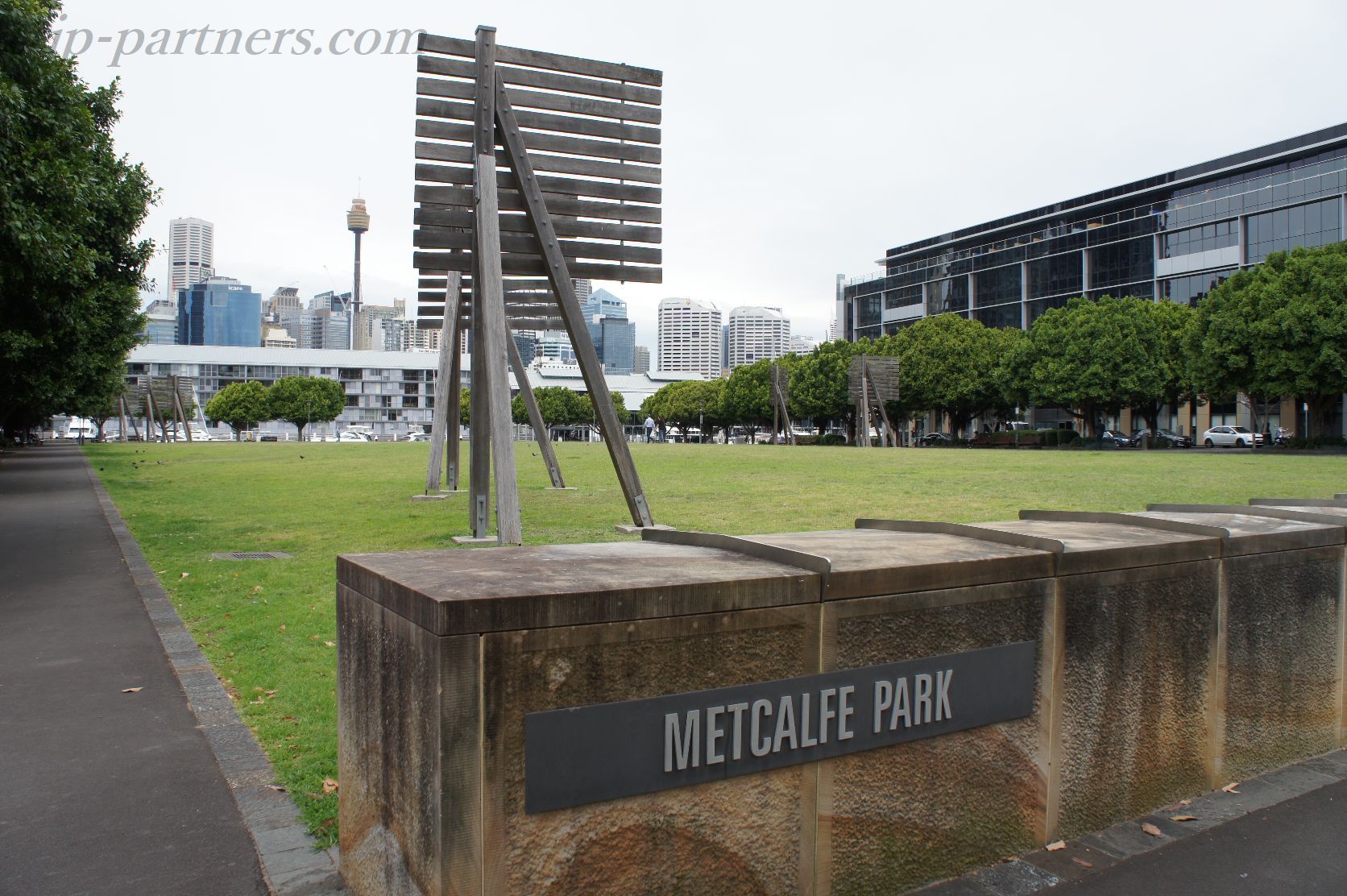 Past the Metcalfe park to Jones Bay Road。
The Star hotels around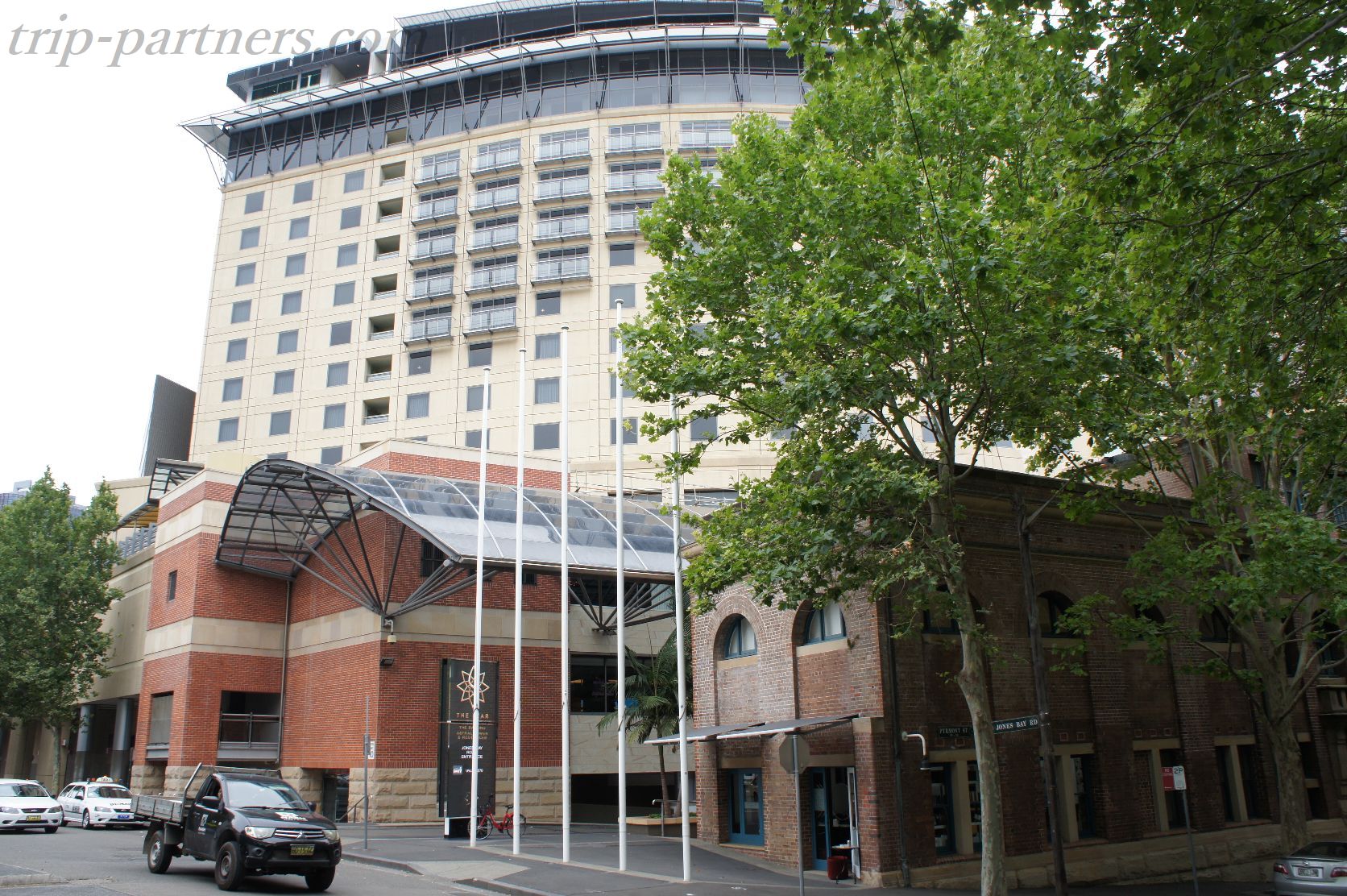 To the left a little advance contained in the Jones Bay RoadThe StarThe hotel will be called。Famous five-star hotel that this hotel is somehow riding in Toka map。


Nice location from the upper floors also looks Darling Harbor! It is be good also to stay here if there is room in a little money -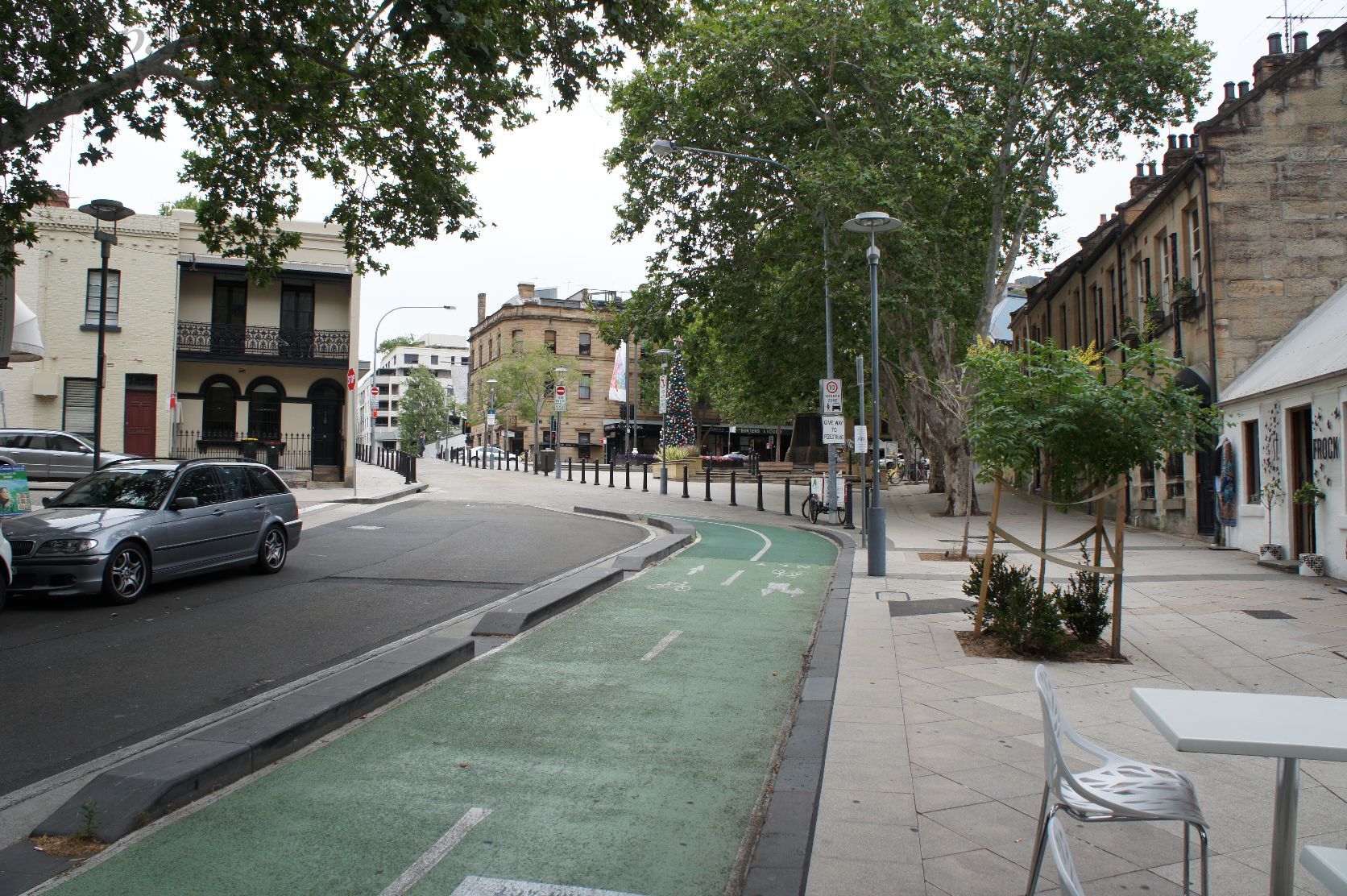 Sydney residential area of ​​the road。It's safe and are divided bicycle lanes doing this。Although Japan also entering introduced little by little。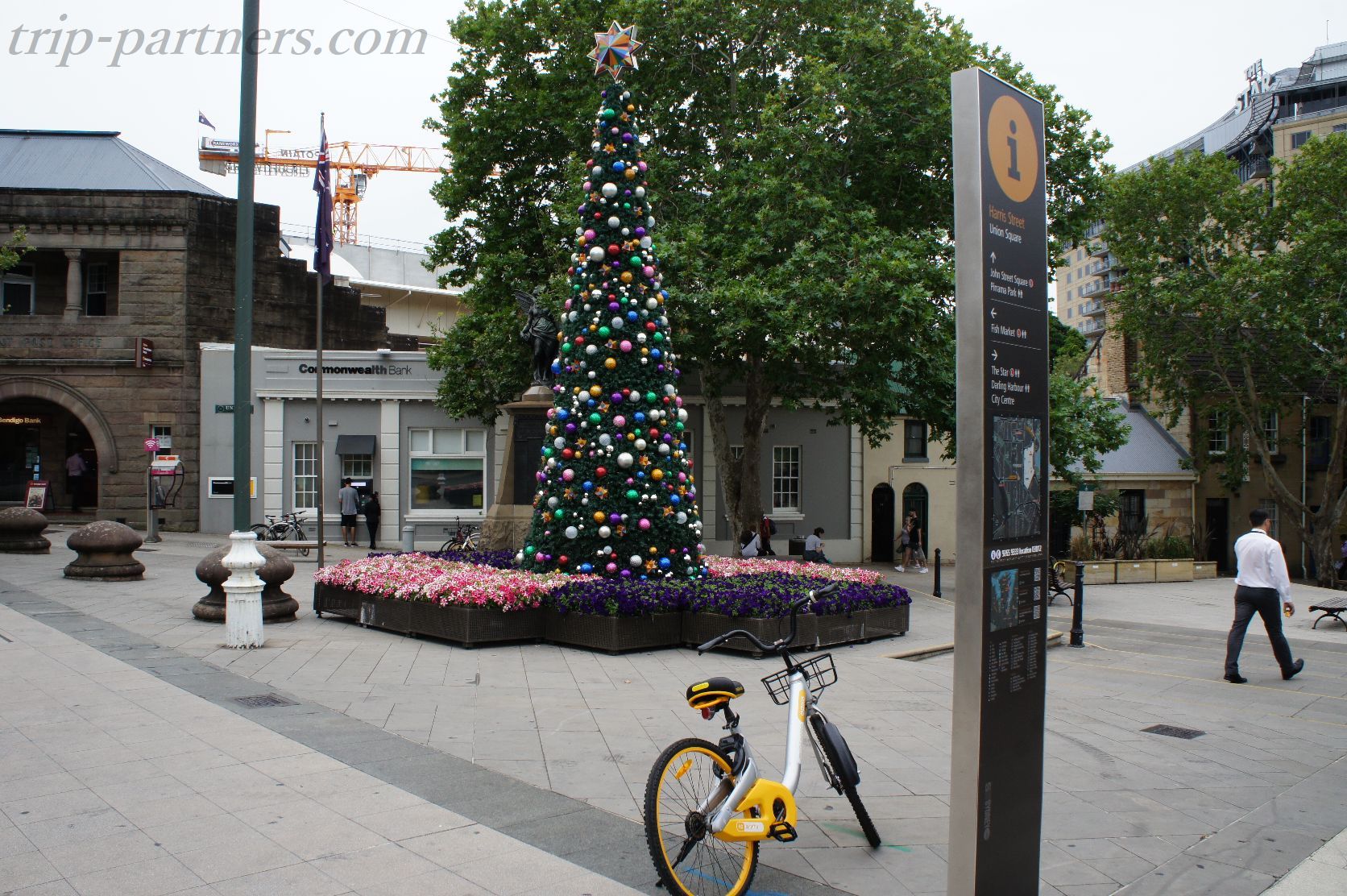 Union Square Harris Street when I was wandering around (Harris Street) arrived at the place I (Union Square)。Map here also is。Survive in very If there is such map because I no longer know honest somewhere walking。Since the pocket Wi-Fi is not a basic contract overseas。
so、Here respectable even a Christmas tree! I guess is lit up at night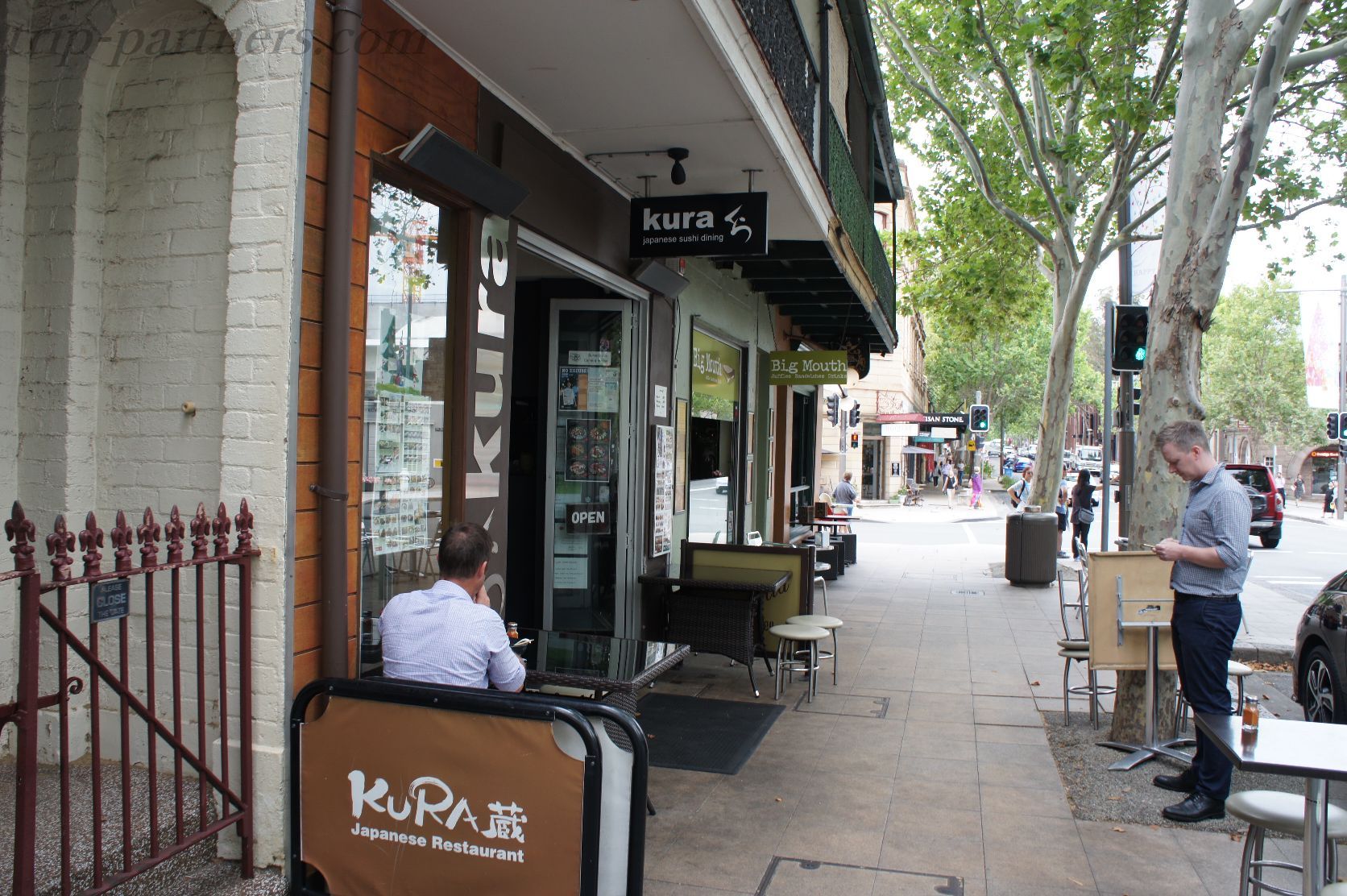 Japanese food Tteyuu KURA Kura Restaurant (Japanese Restaurant) discovery! So so in Sydney Toka Melbourne there are shops of Japanese food。Well I fee'm hella high 😐
Encounter a puppy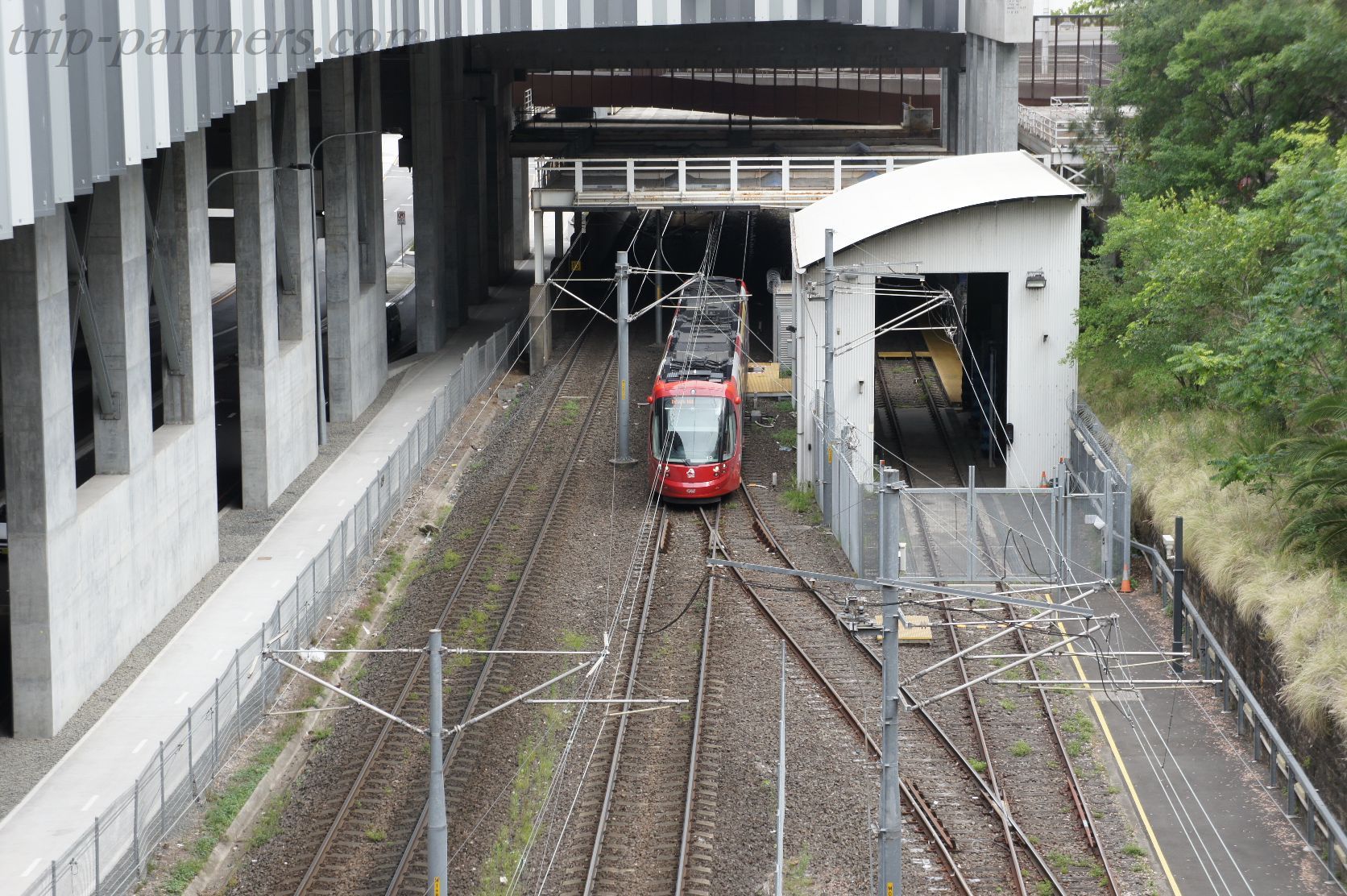 To somehow Boulevard relying on maps that are placed here and there。Tram looked underneath Once up the pedestrian bridge。Fresh mood because the tram was not seen even if there is metro until now。Apparently tram extends from the Central Station to the Pyrmont district。I think the tourists so much that there is no use。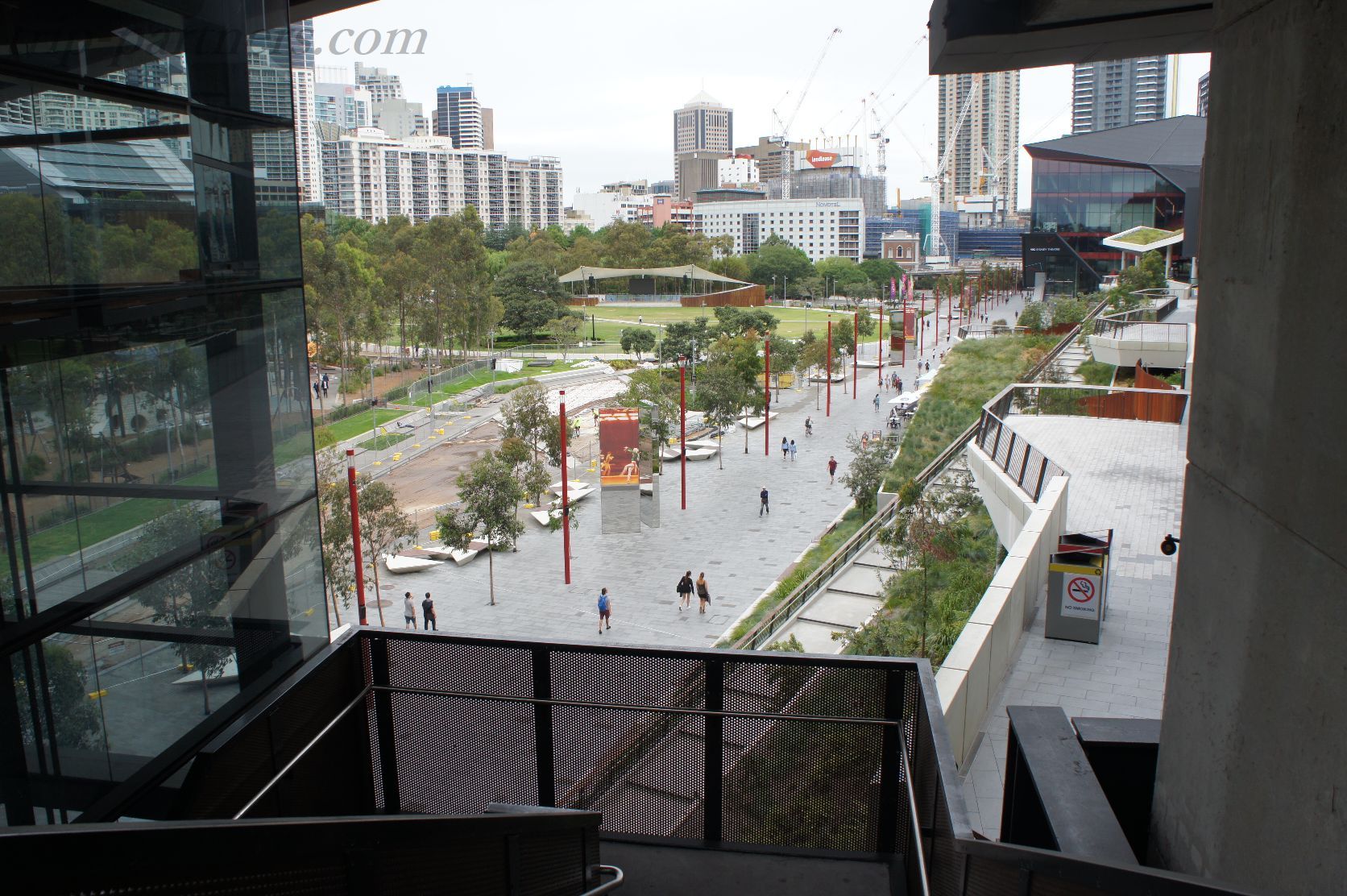 Footbridge had led to Darling Harbor。The Tanbarongu park're visible in the photograph (Tumbalong Park)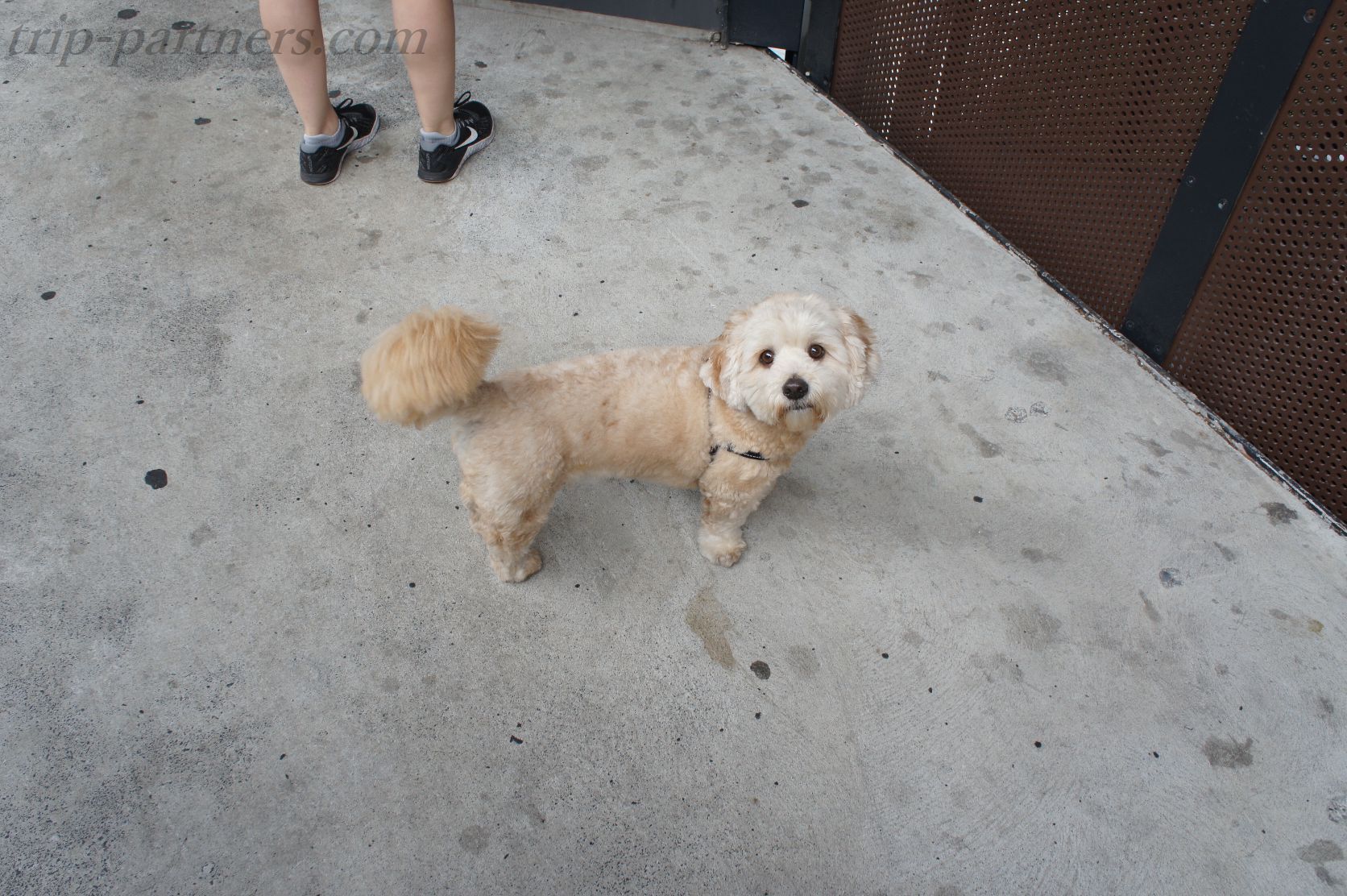 Jitter and you stared here in the encounter 🐶 round eyes that the bowl when I walk pedestrian bridge。cute! 🙂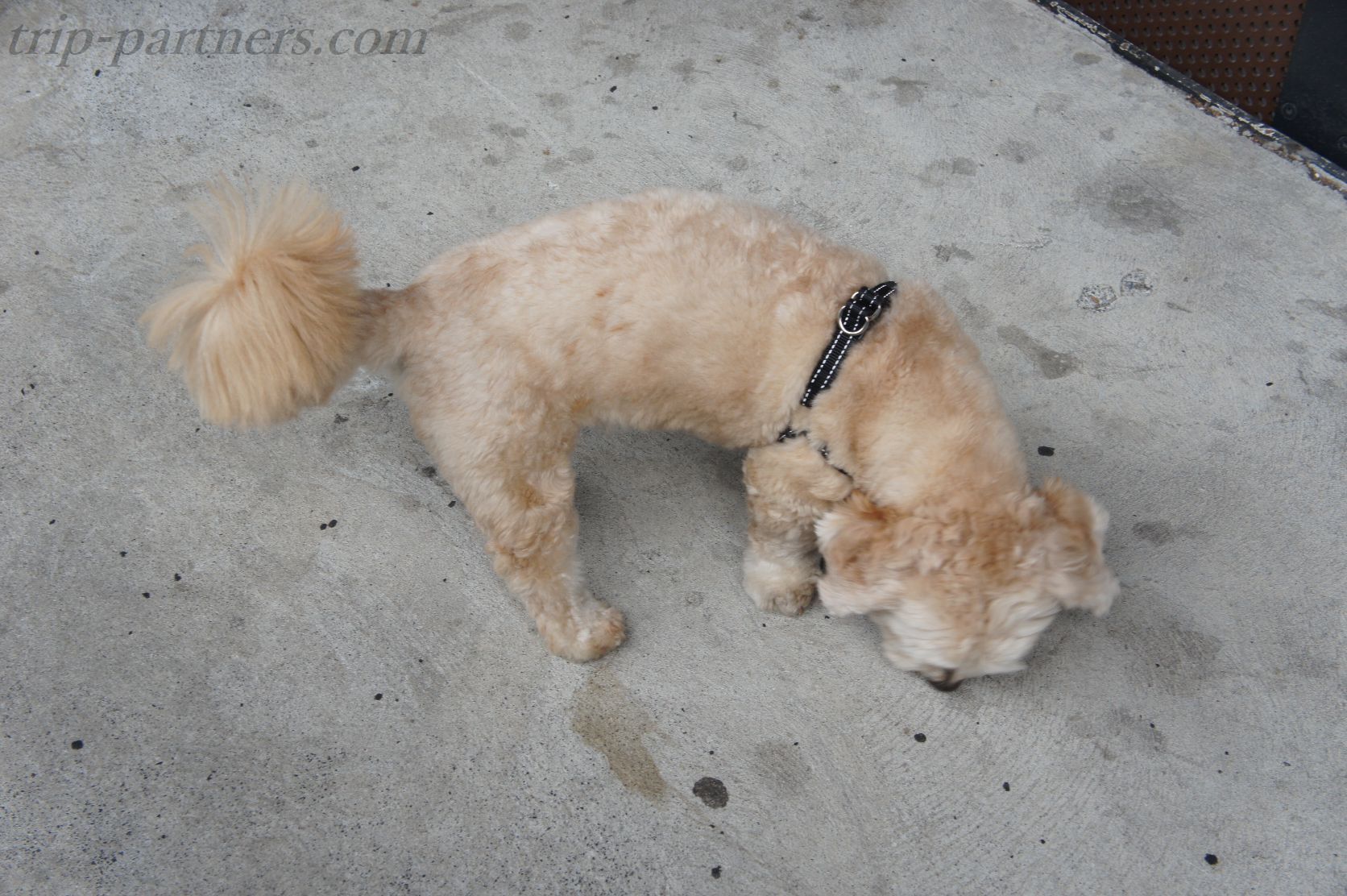 Ah、It had directed under 😥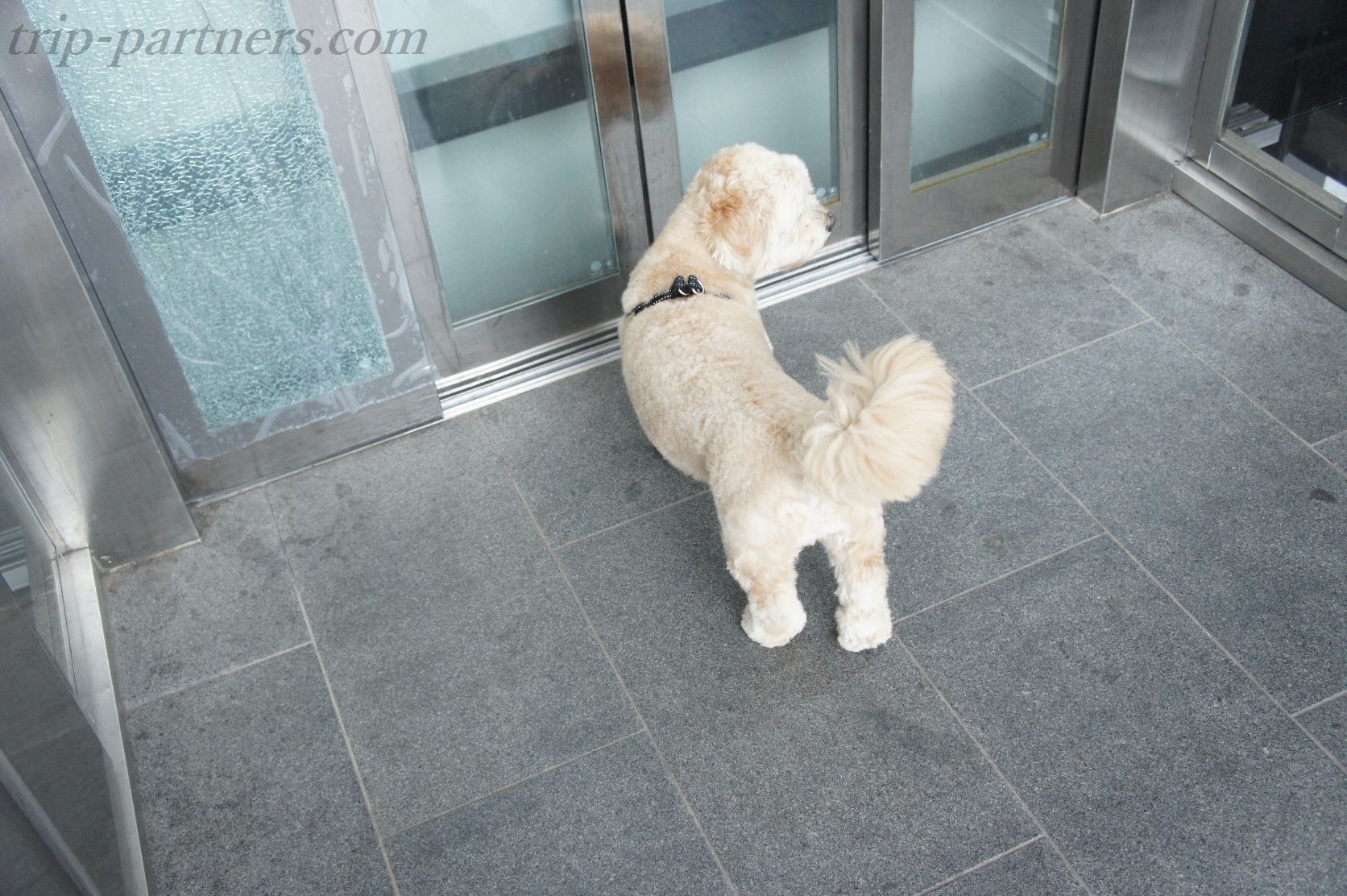 We were together forever until Elevator。If you say, "It is a cute dog!" To the owner of the dog was returned me "thank you"。Casual communication 😆
Darling Harbor came back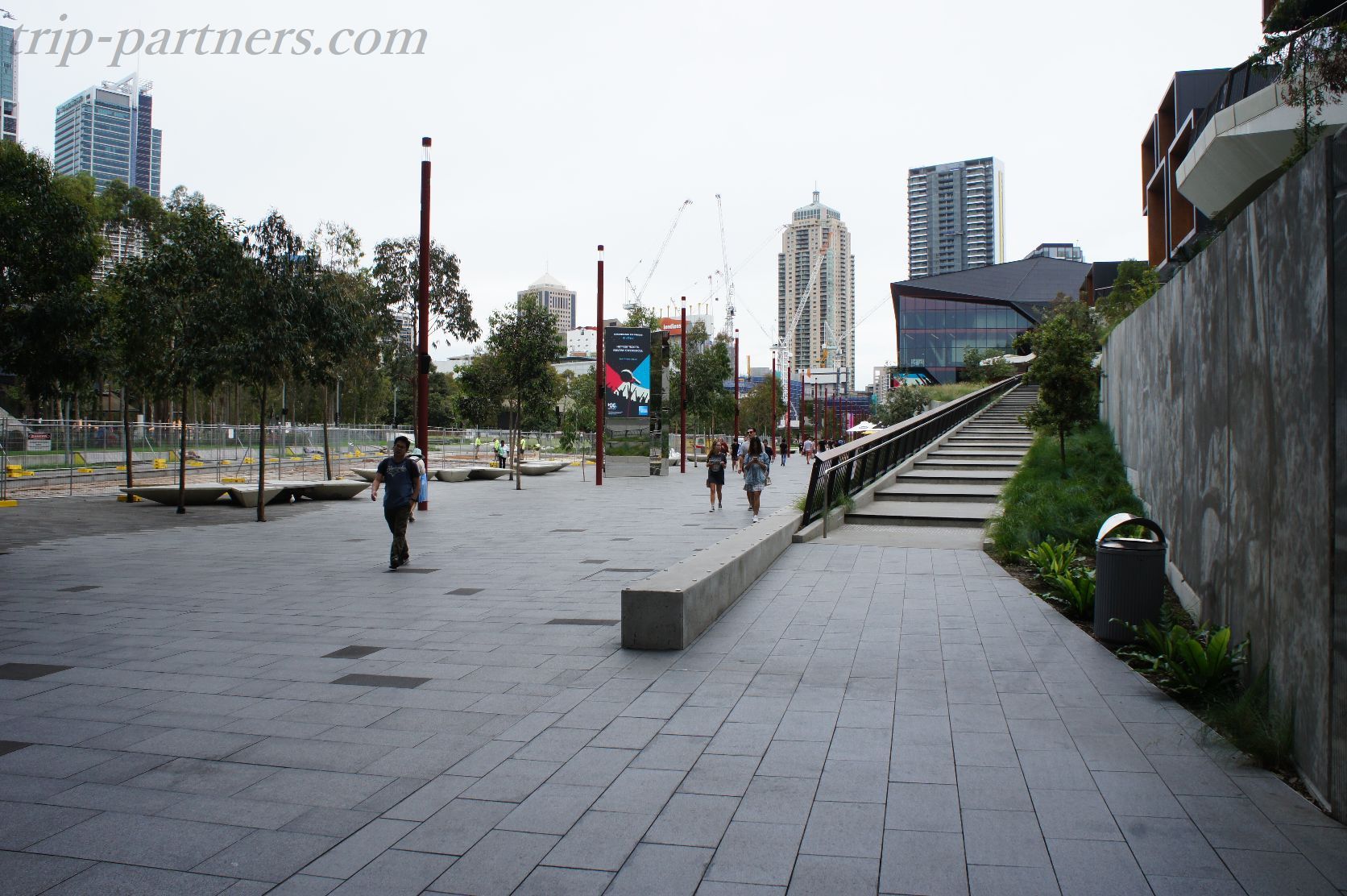 It has been come finally back。A peace of mind。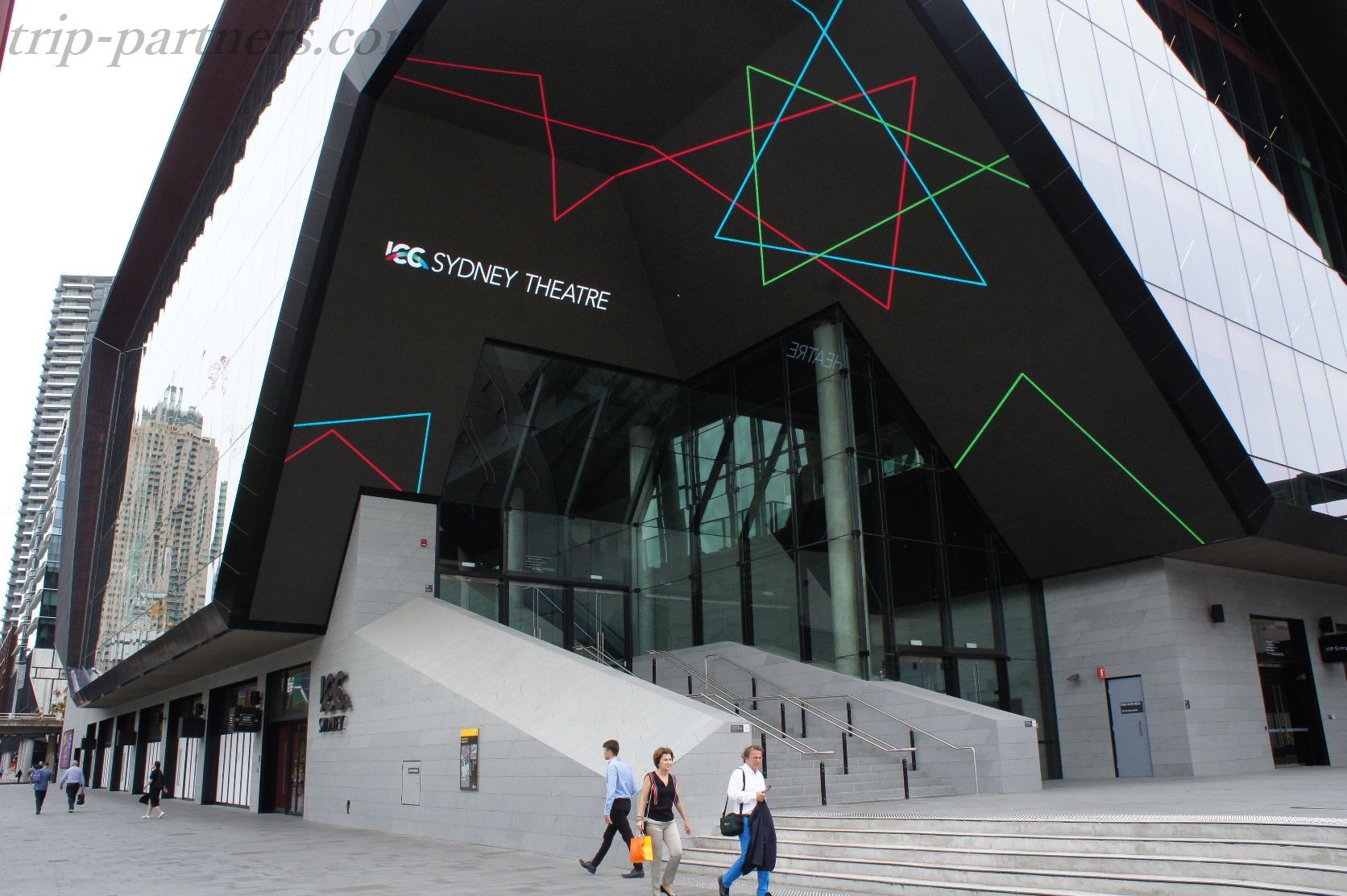 Here also ICC Sydney。This buildingDarling Harbor if you buy the Sydney souvenir is definitely good!But in we introduced、It is building on the opposite side of the overpass with it。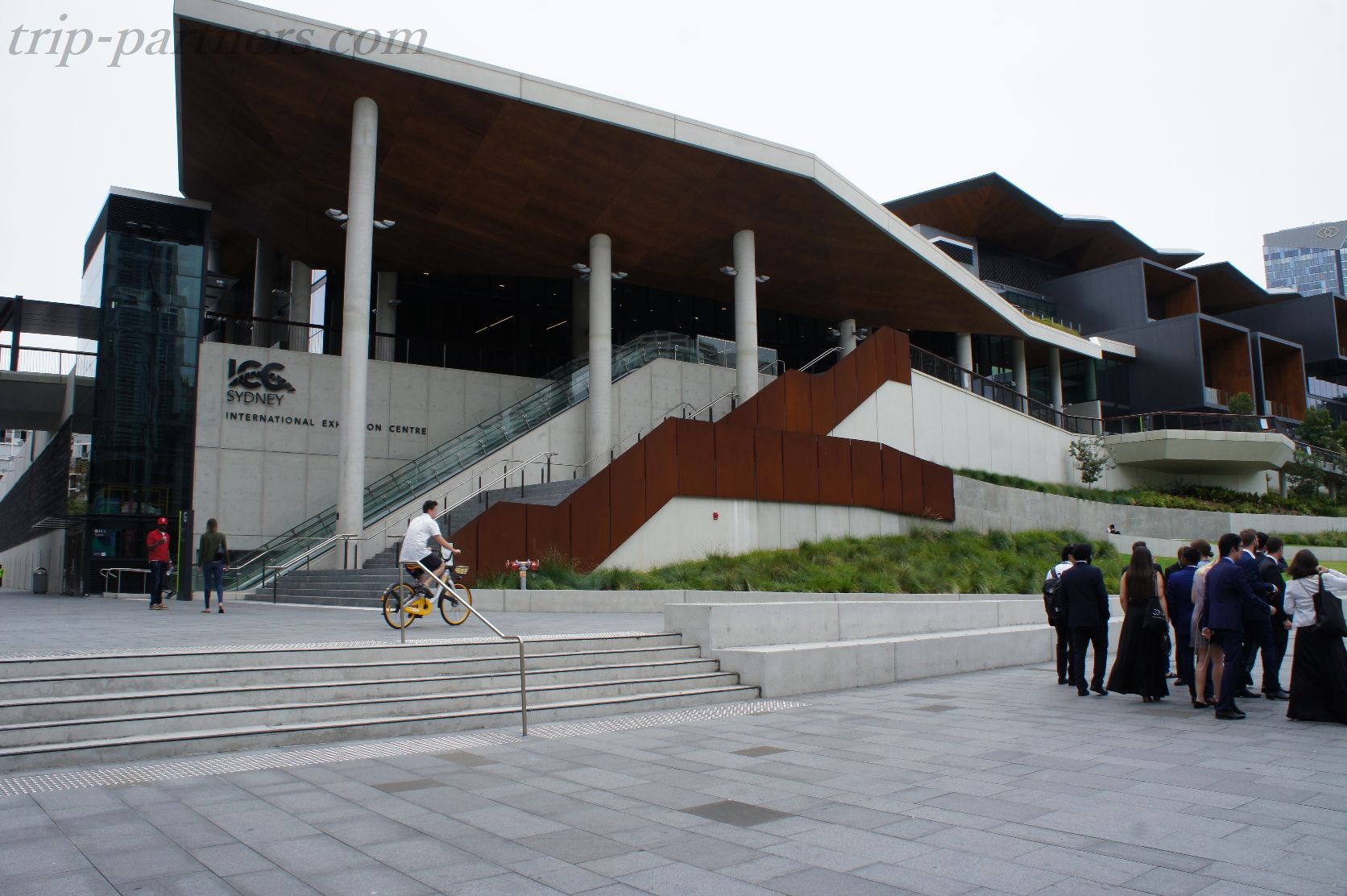 Here also ICC Sydney。It is often of like a softening Annex。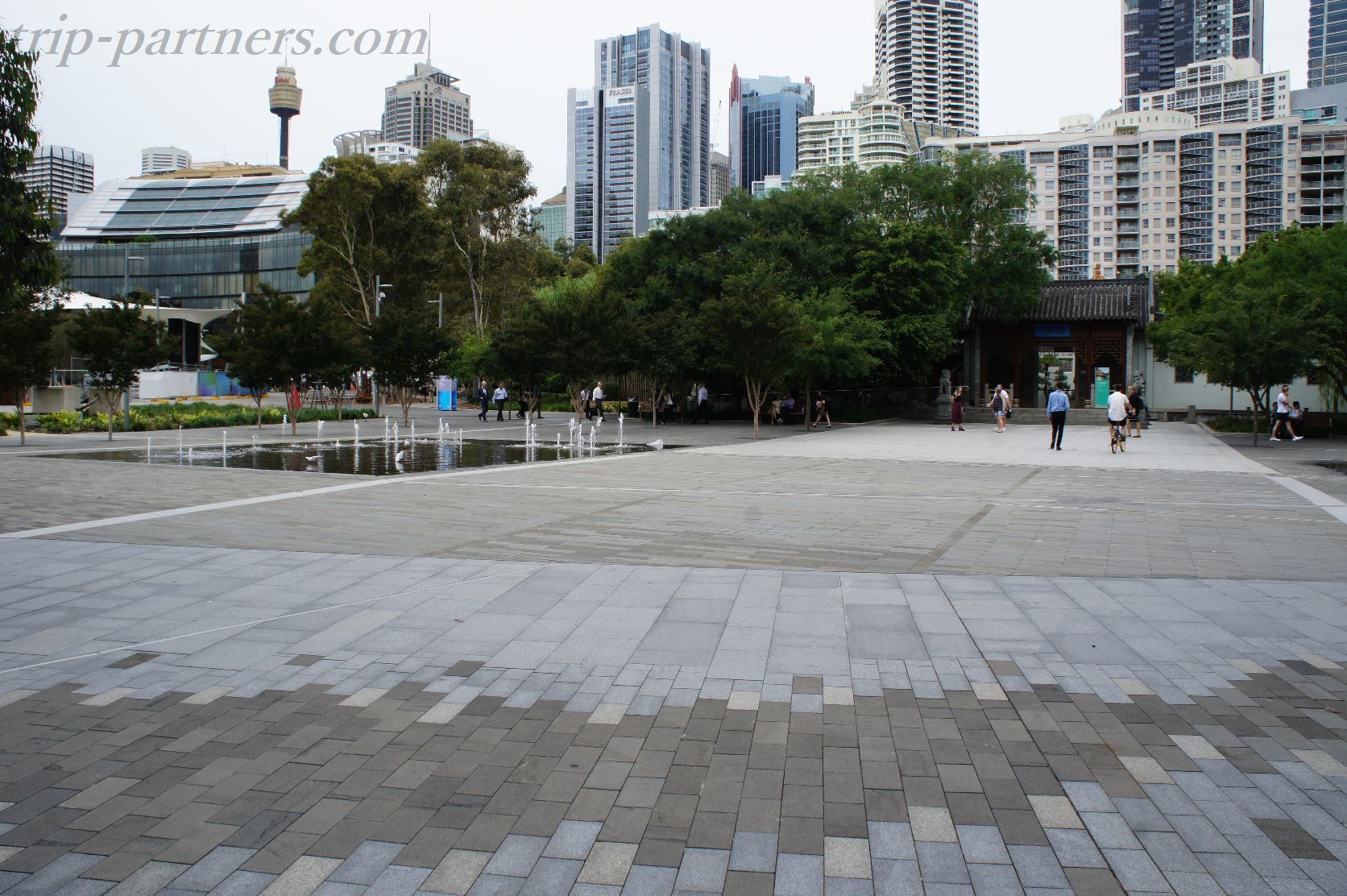 Landscape of Tanbarongu park。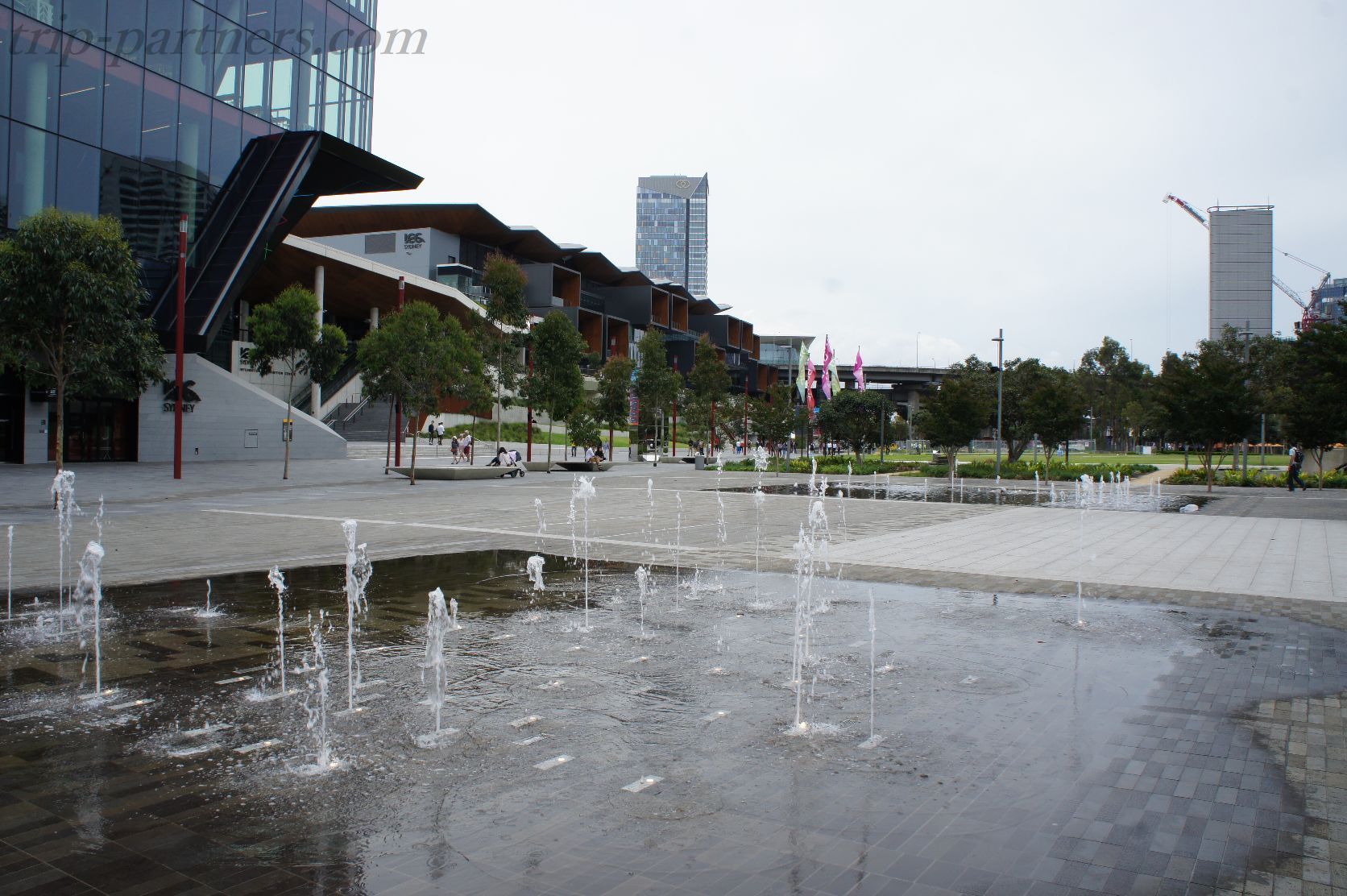 Fountain was spouting Pyupyu rhythmically from where the recessed only a little of the ground。When viewed from far away had escaped I approach I was not gathered white bird 😥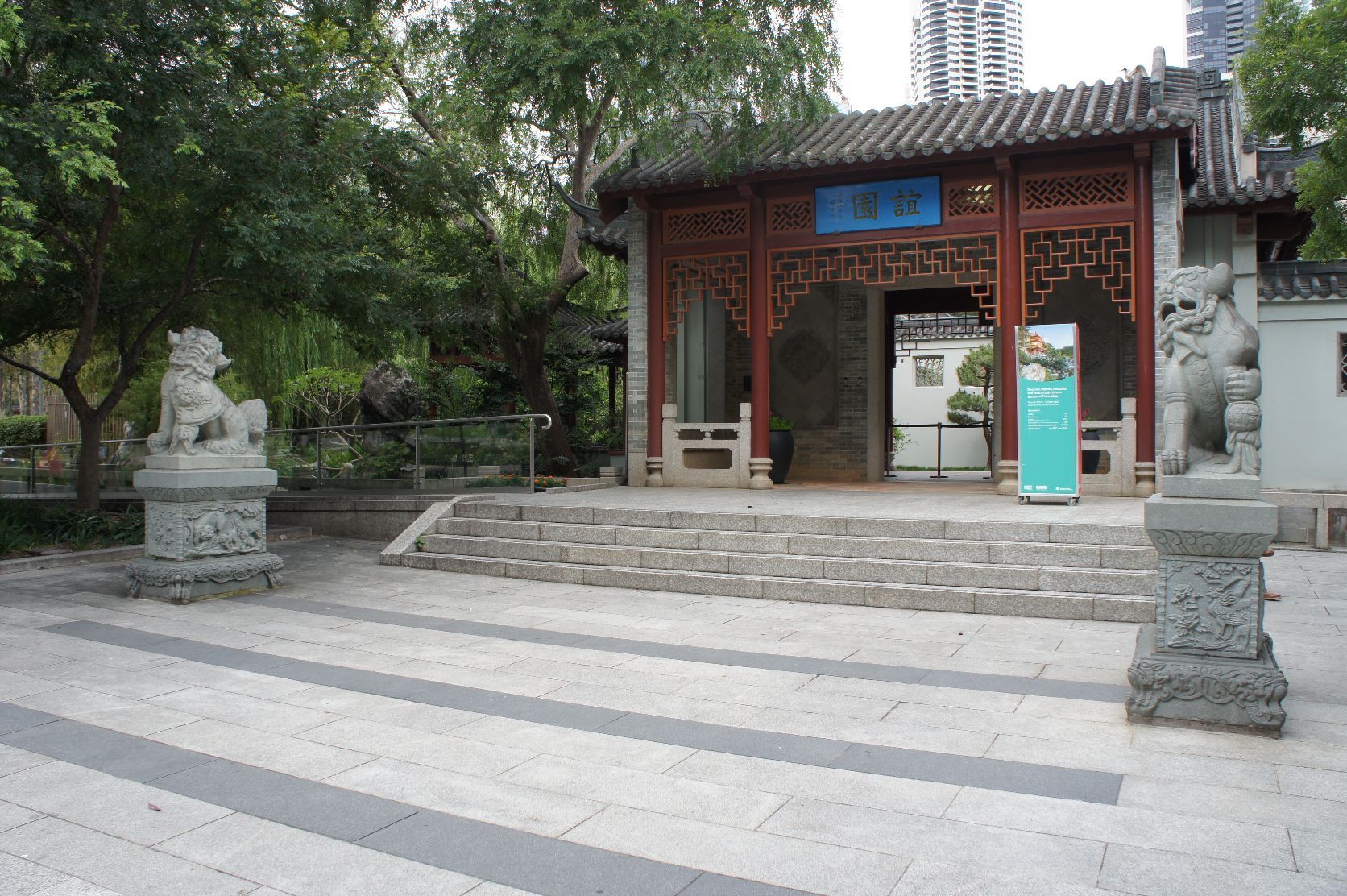 The gate of the Chinese style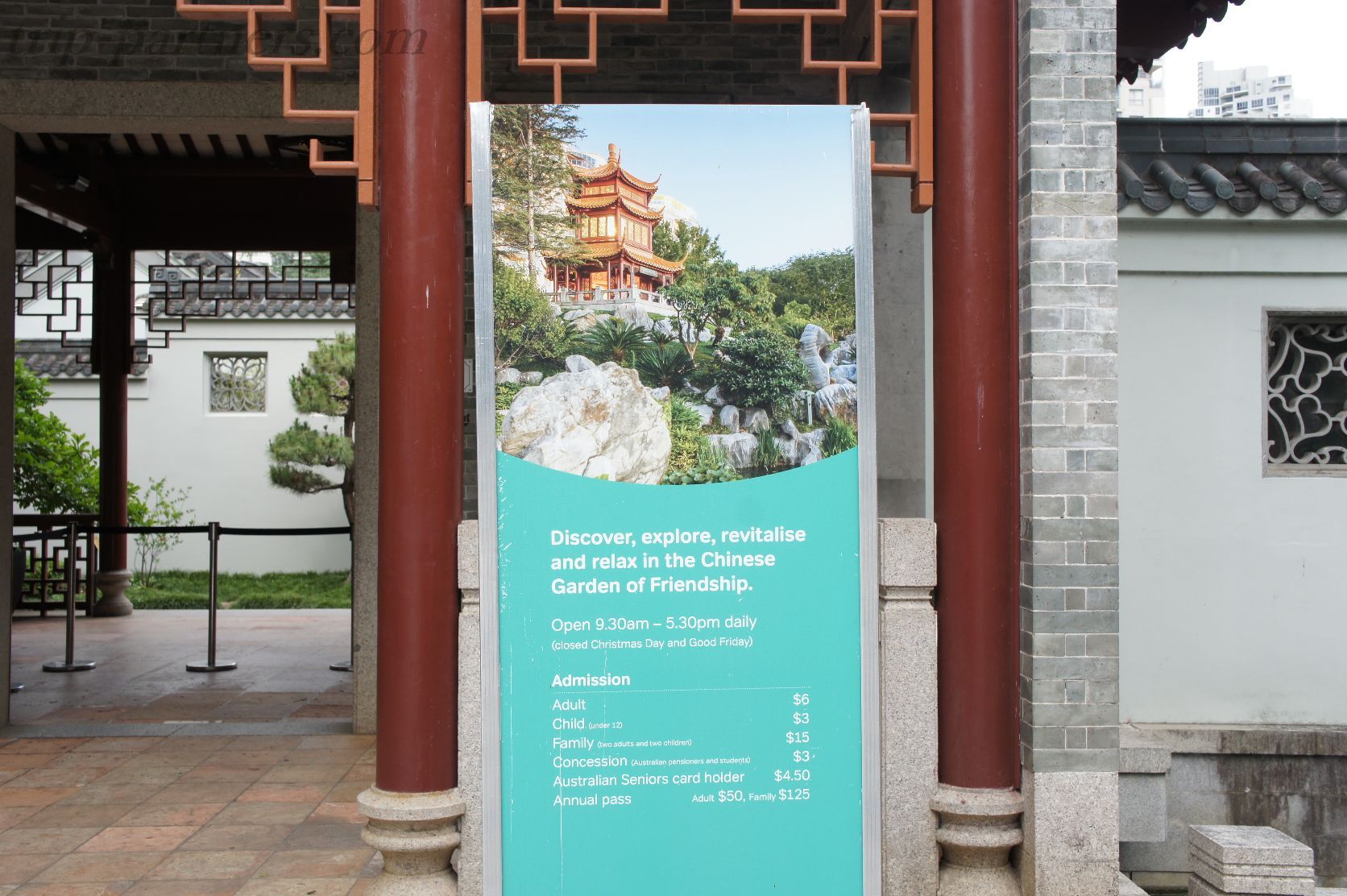 China Garden (Chinese Garden) made those。Admission is adults $ 6。What's interesting is where there is made a year passport。I'm there yet also family tickets。
Since time is also time this time through。Called the softening National Maritime Museum、Too late to think Naa many tourist destinations are quite through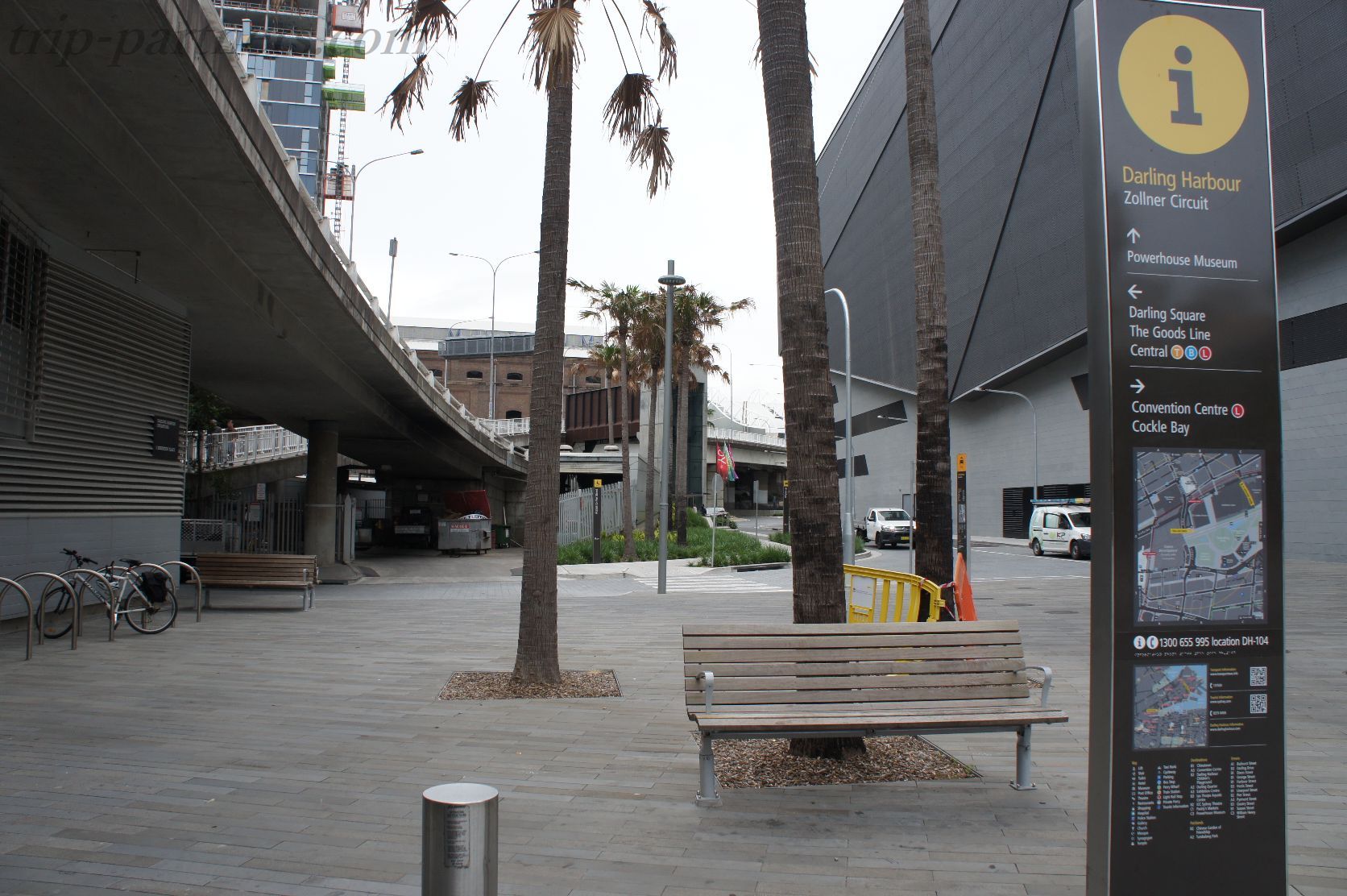 Now、Let's go to the periphery next destination Central Station and soon after the Darling Harbor。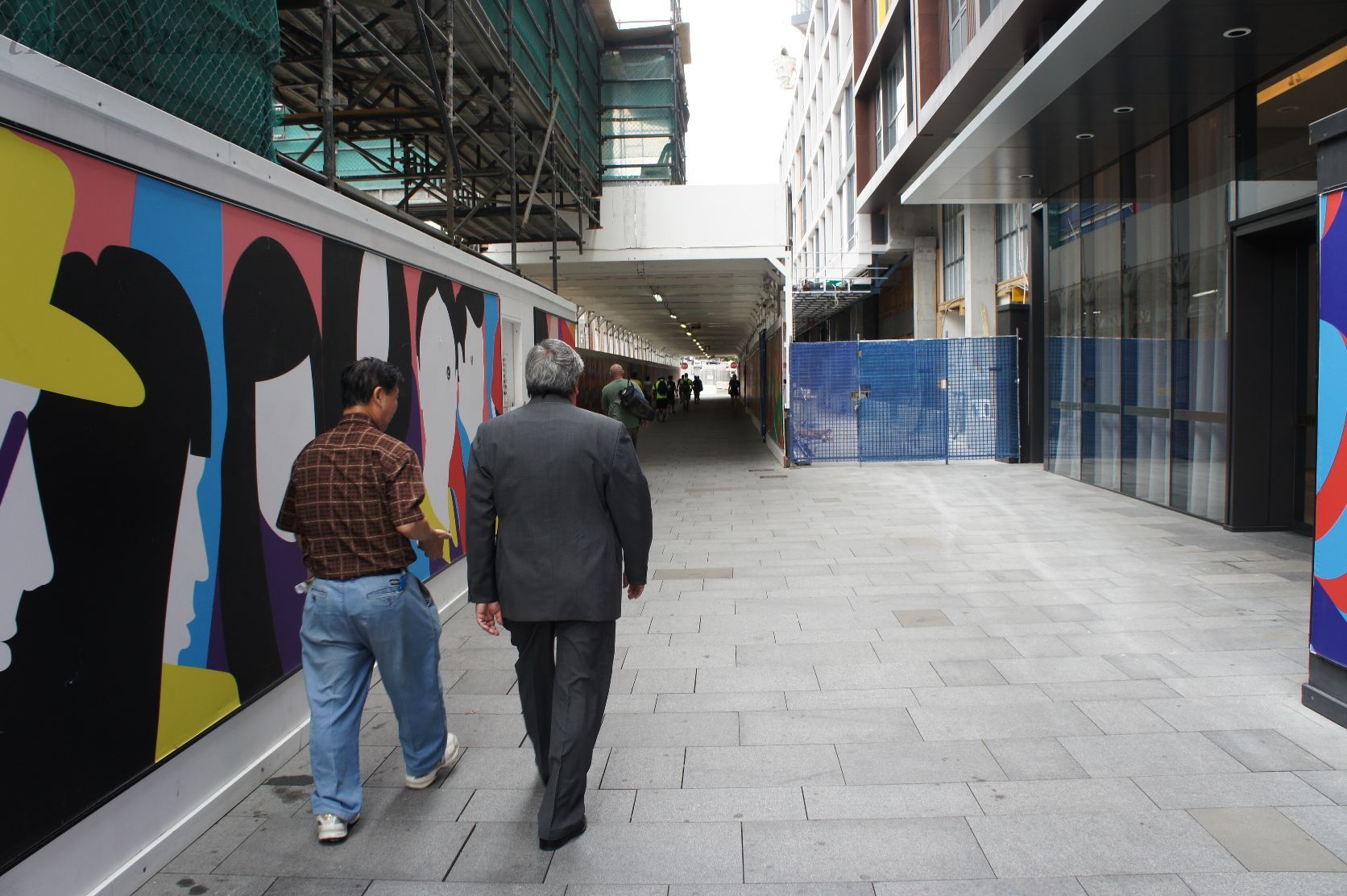 It seems must preferably under this tunnel because something like a under construction。
Next to the side of the Central Station via the Market City!