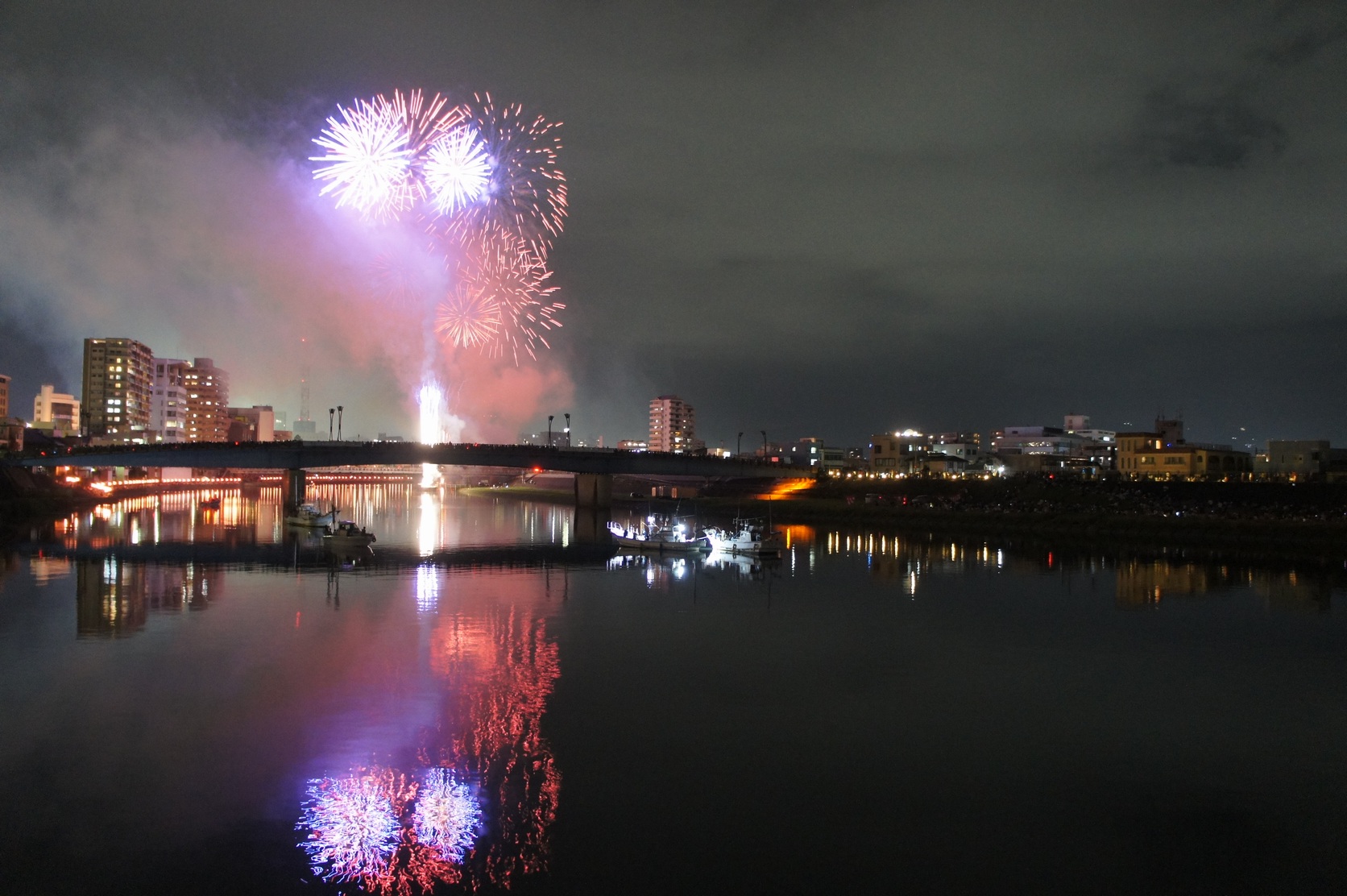 Fireworks of once a year。The Kano River fireworks display of Numazu visit about 30 million people。Even Sumida River fireworks display compared with the I 1 million、Size of the scale you can see。
Local fireworks after a long time! Wonder if since the Sumida River Fireworks Festival。It is the advance preparation of important in fireworks。Or Jindoru to how good location、It is very important。For the first day, this time the camera shooting、On the second day to enjoy up close the fireworks even while looking at the Niagara、It was seen as a purpose。
Now、For those that are troublesome such a place up、There is a thing called pay bleachers。Please see below because I represent a simple positional relationship map。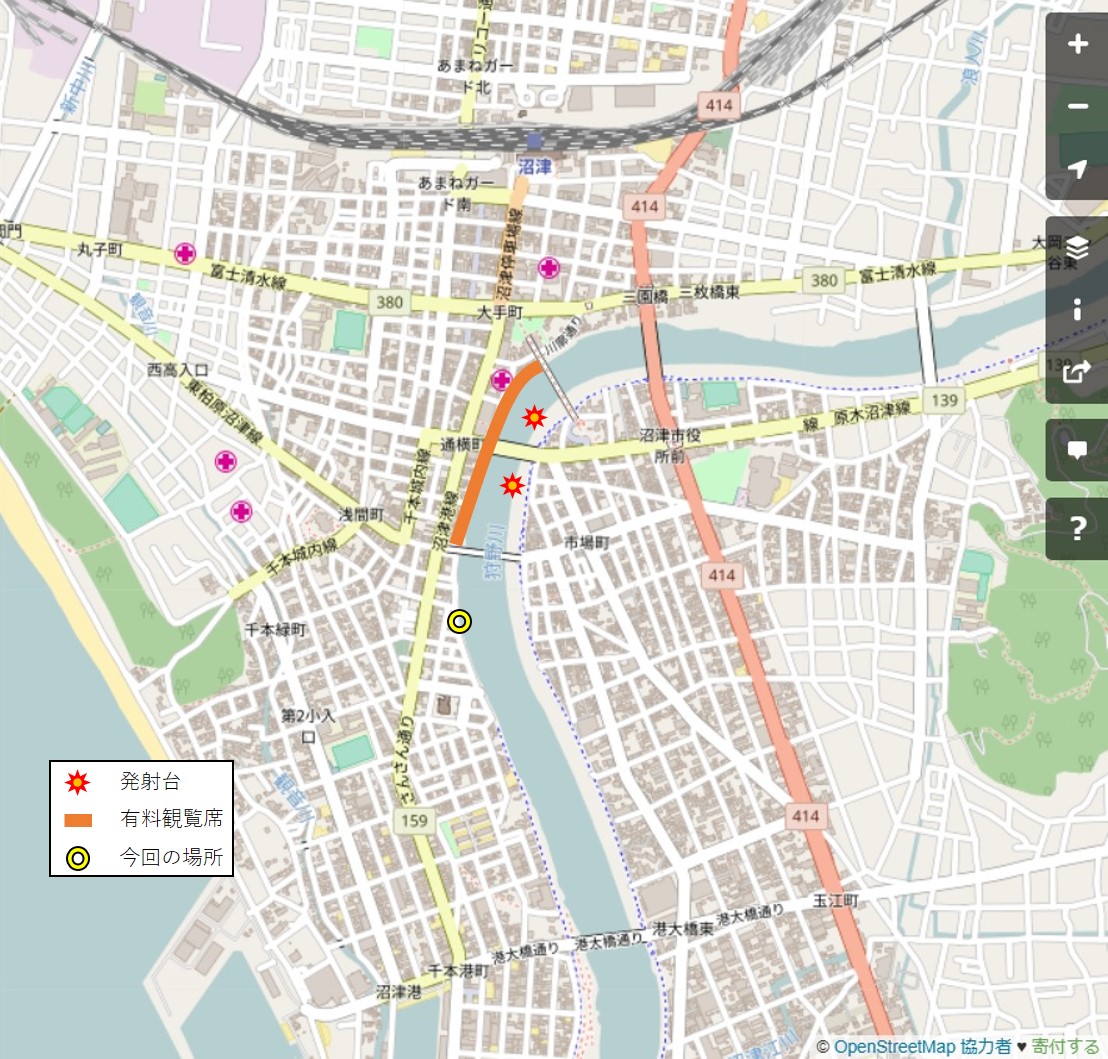 Paid bleachers In the front of the launch pad of the eyes of fireworks、Fee is 6,000 yen、8,000Circle、9,0003 types of circle。There tied that up to an additional 1 space 6 people。Once upon a time seems now I was not laid the parlor there is a need to bring becomes blue sheet on their own。By the way, it is non smoking!
Kano River fireworks display of Numazu is there is quite popular、Paid bleachers is not necessarily the be seen in may places where you pay the money because it is a mechanism that hit in the lottery every year。Moreover、Since the location and the price is a system we can see the results of the lottery for the first time、9,000I do not know whether or not sit in there even though aimed at the location of the circle。This just is not helpless because it is luck。
I guess I would recommend if Tomarere to Riverside Hotel is after。Riverside is a hotel located right in front of the launch pad History Bridge side。Because I think that can be reserved from before about half a year、To those who schedule is likely to be adjusted as soon as possible It is this hotel is good。
so、People that I went well wide lottery in this article is a locals、Human hotel reservation had become full、I think that Let's write to people who want to enjoy without paying money。In other sites、Have been written Dano do it Ito-Yokado Dano Makkusubaryu、It does not be seen Kano River and he from Ito-Yokado、Makkusubaryu a little far。We will try to introduce other location。
Where I was camped this time as shown in the map of the top of the yellow ◎。Great place to shoot the panoramic view of the fireworks (it is to be thought)。Around here is you people is often spot that is poised to put the camera on a tripod。Here is a good reason for this is the place to be seen in a straight line two of the launch pad。And and、Reflected fireworks also point high points that can be taken to Kano。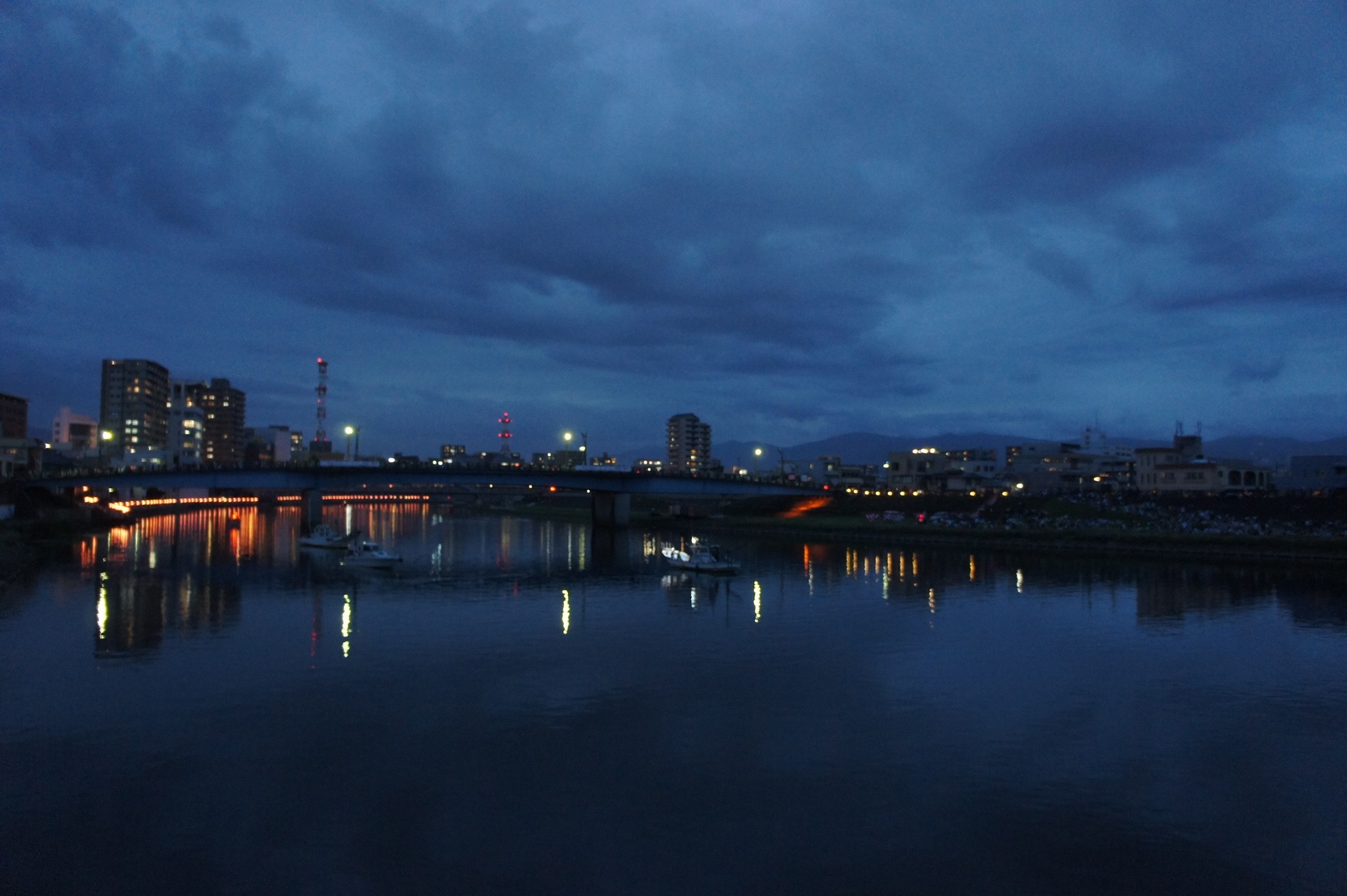 10 minutes before the fireworks begin。Fireworks launching pad surface is like this。Fishermen us Hey is enviable been seen from the top of the river 🙂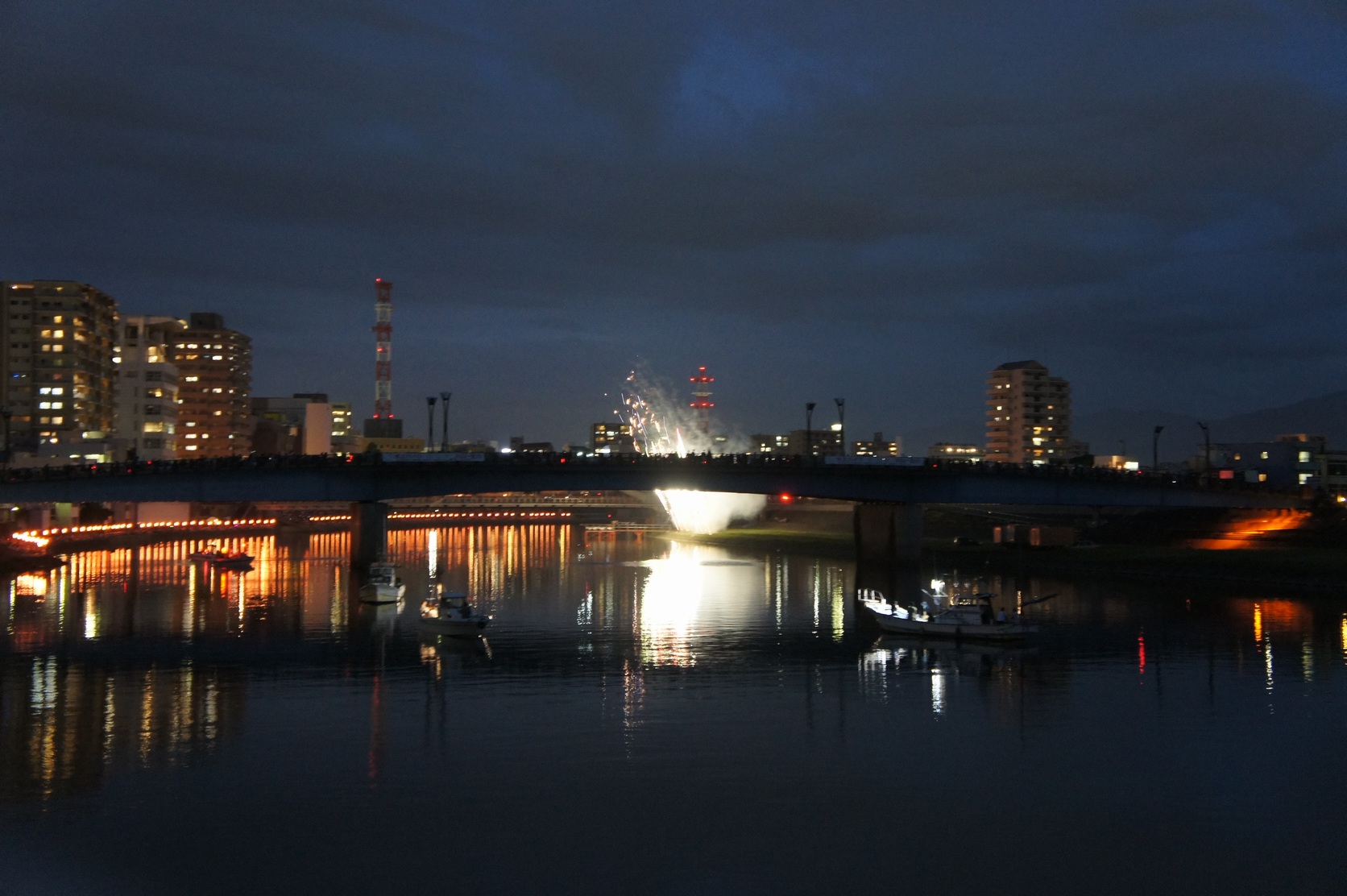 19:15 To become when the fireworks began。Exciting。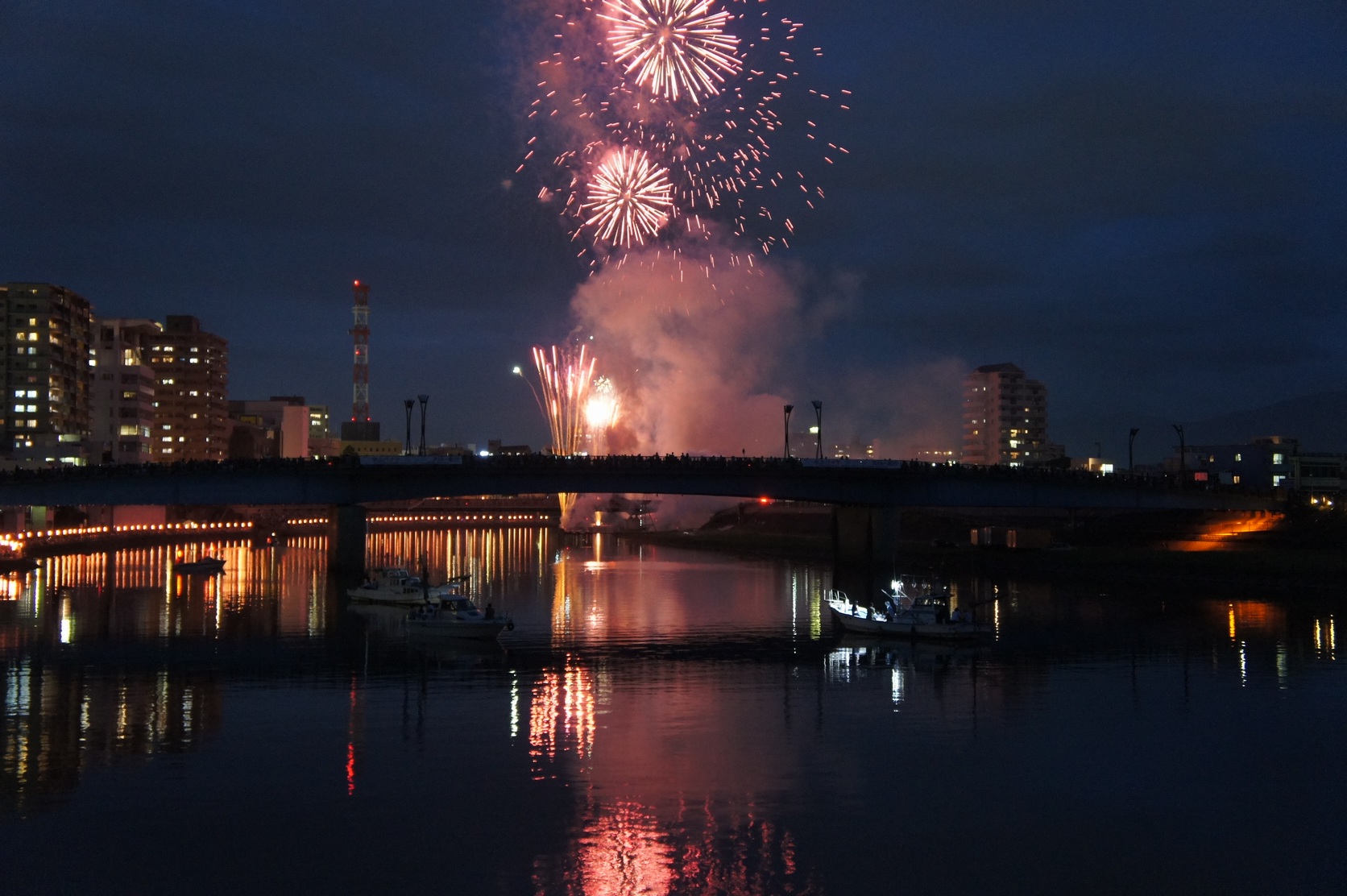 Bambang beating rises fireworks。After all, Kano is better to have looked Numazu-ish!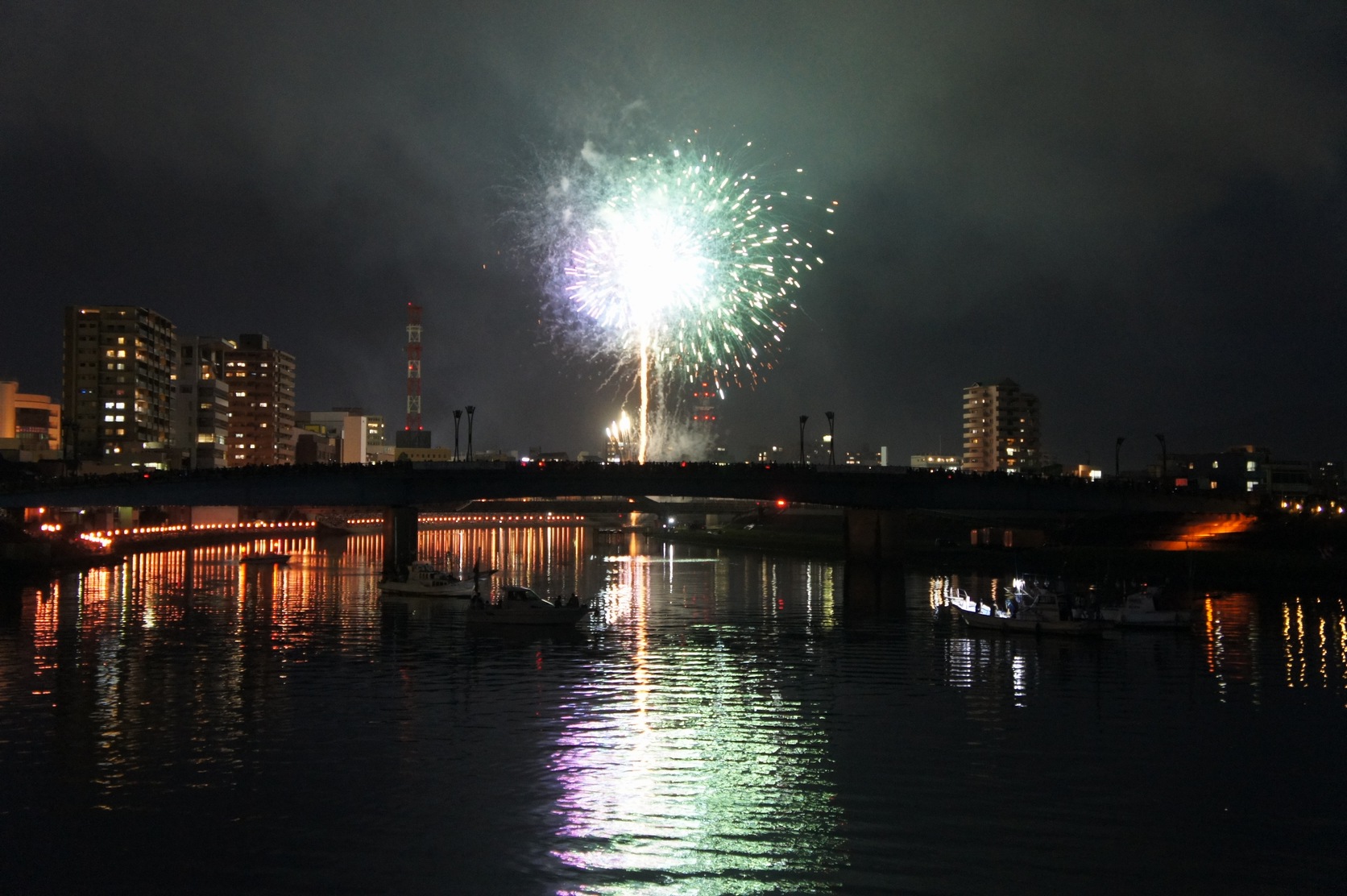 Colorful fireworks。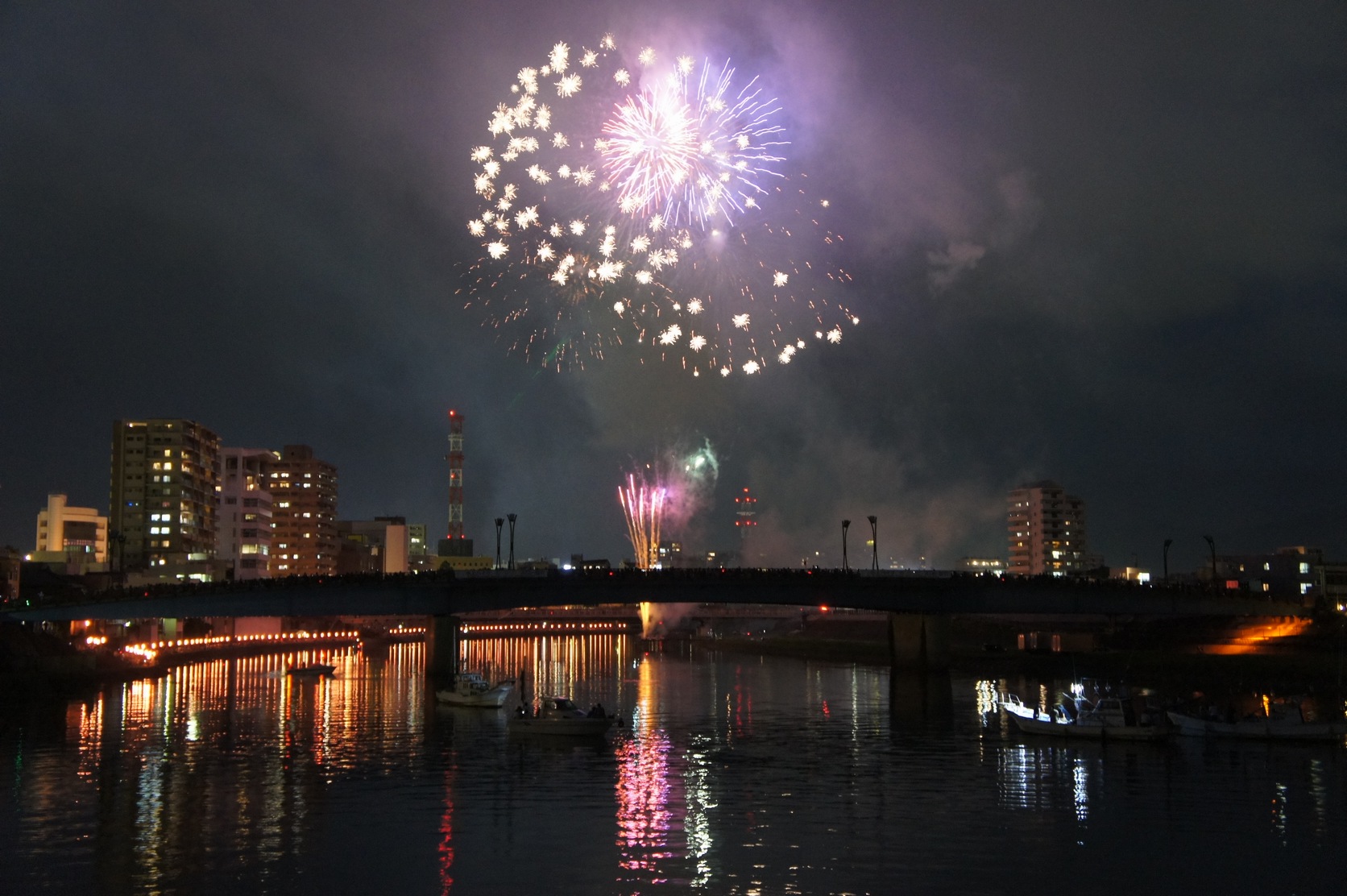 Colorful fireworks No. 2。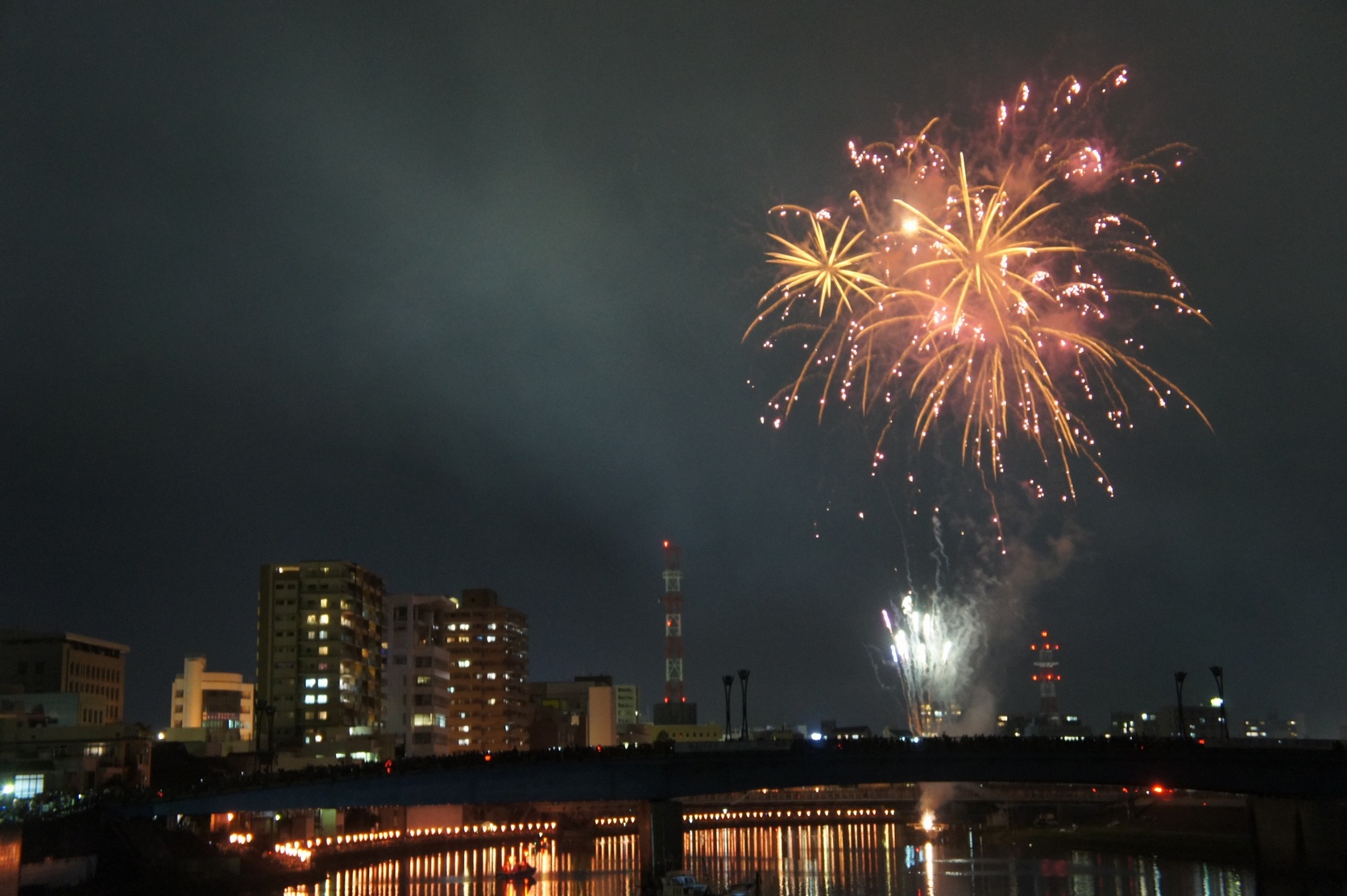 Willow fireworks。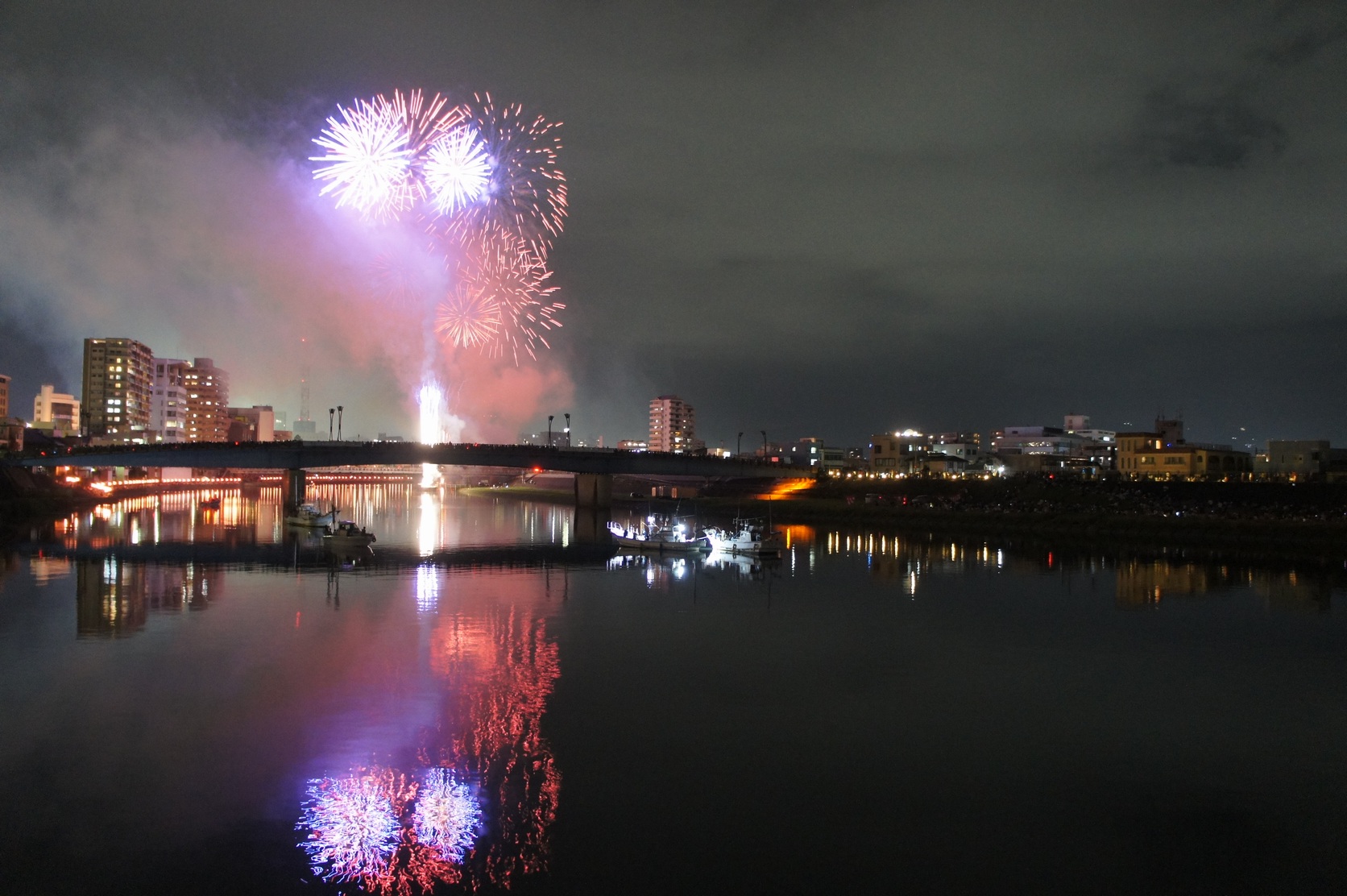 To 2 degrees delicious reflected fireworks water surface。The ship also has issued atmosphere in the good feeling。Photographers who will're aiming for this landscape! Now、20:10Go to the Perpetual Bridge to much。Kana ...... seen the Niagara even a little?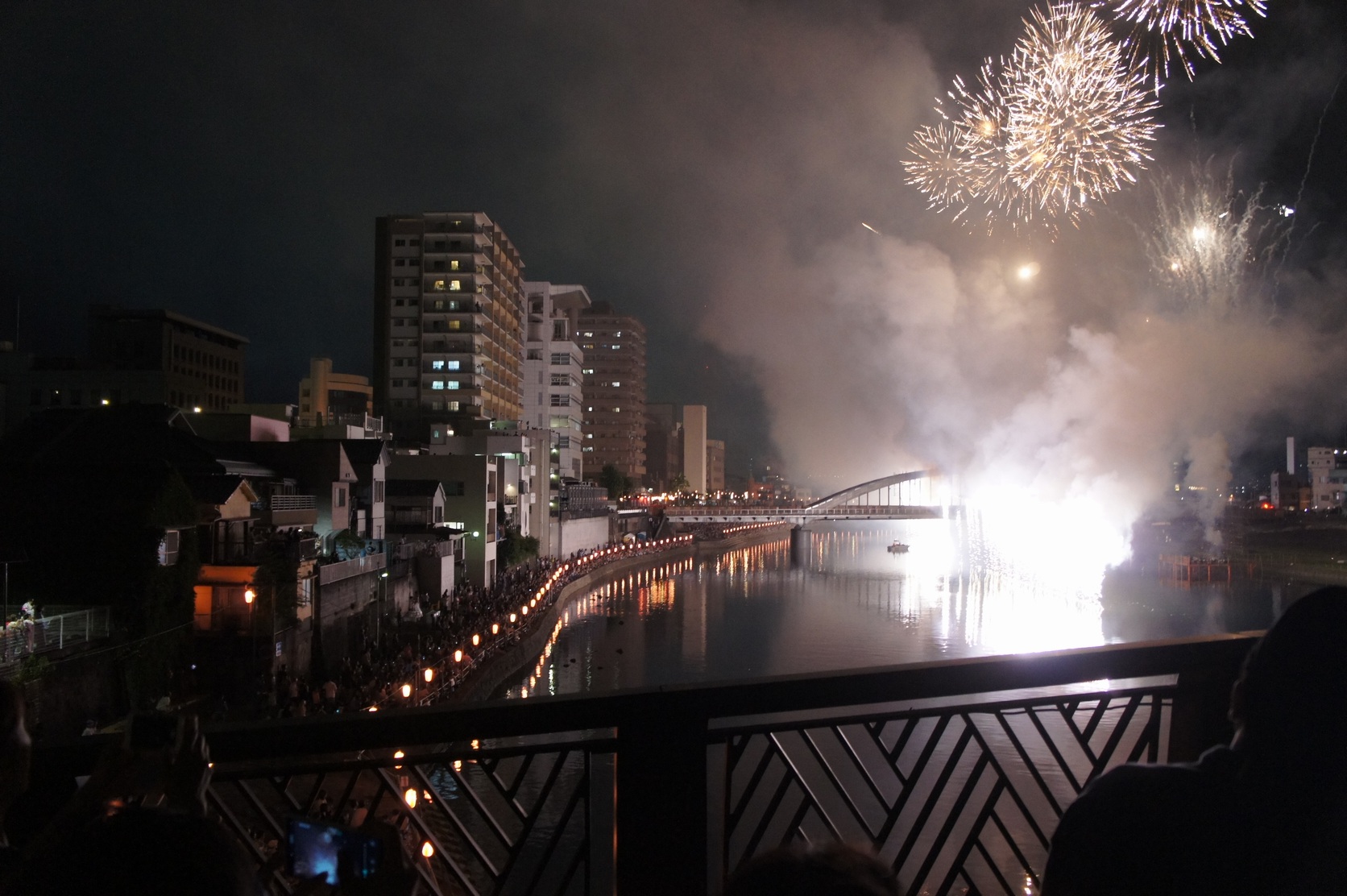 On the permanence Bridge、It was very busy😥
I was able to somehow taken with zoom up the camera on big time。Rivers along the toll area that looks towards the lower left。No Tachiire if Ne pay the money。
I tune flowing with this Niagara Speaking is was not a Bon Odori。Although I knew later、The flows in the last is Toka was a whopping tune of Love live Sunshine? ! Song Title is like a stream in Sakuchu seems referred to as "immature DREAMER"。Until now, but it was the biggest sponsor Suruga Bank、Perhaps the majestic group that lifting the Love live Sunshine had become the largest sponsor this year。Even so great influence ...... influence of anime so far did not think big。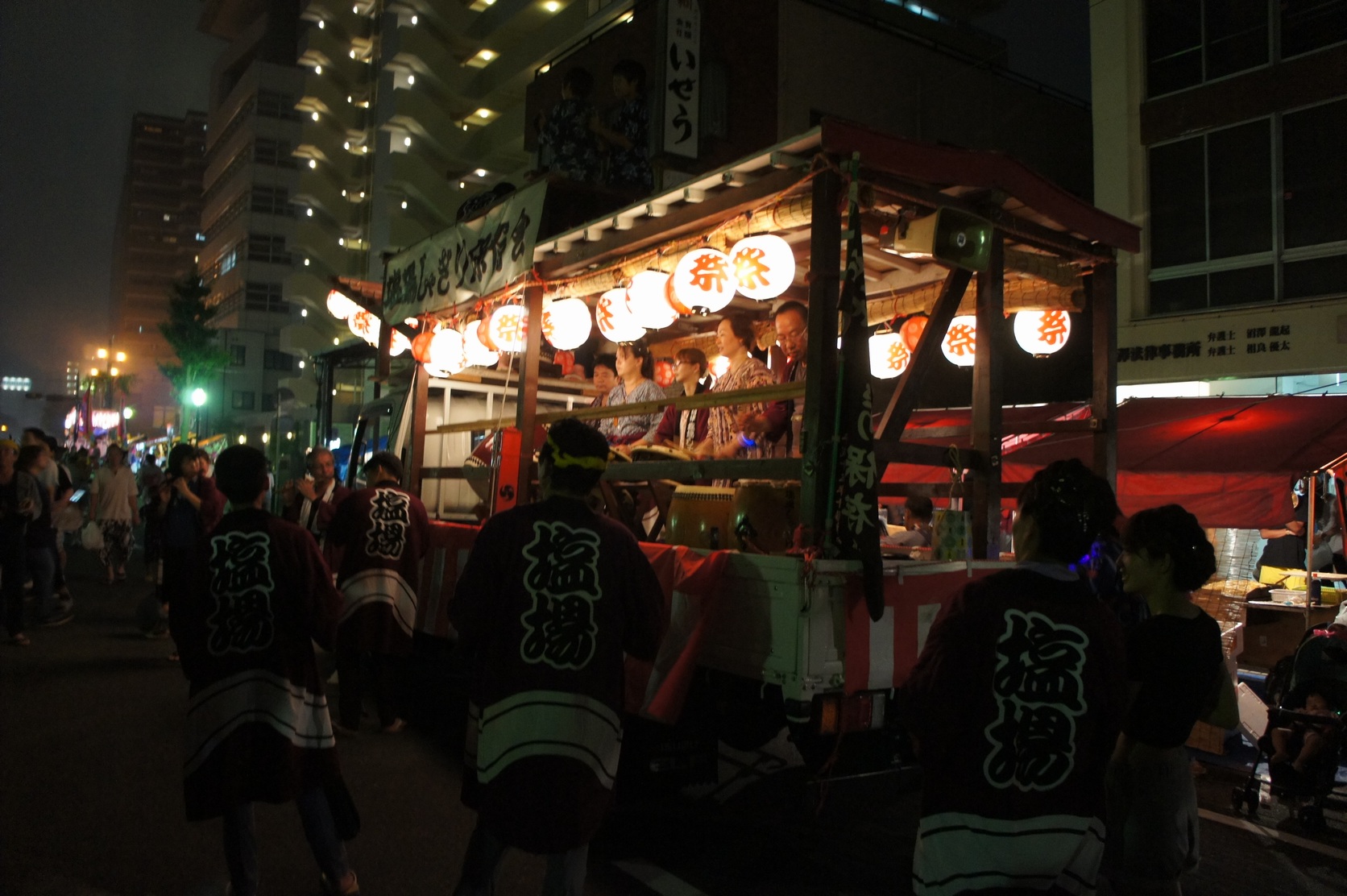 Let's take a walk to the Numazu Station so much trouble that。Continue even finished fireworks drum。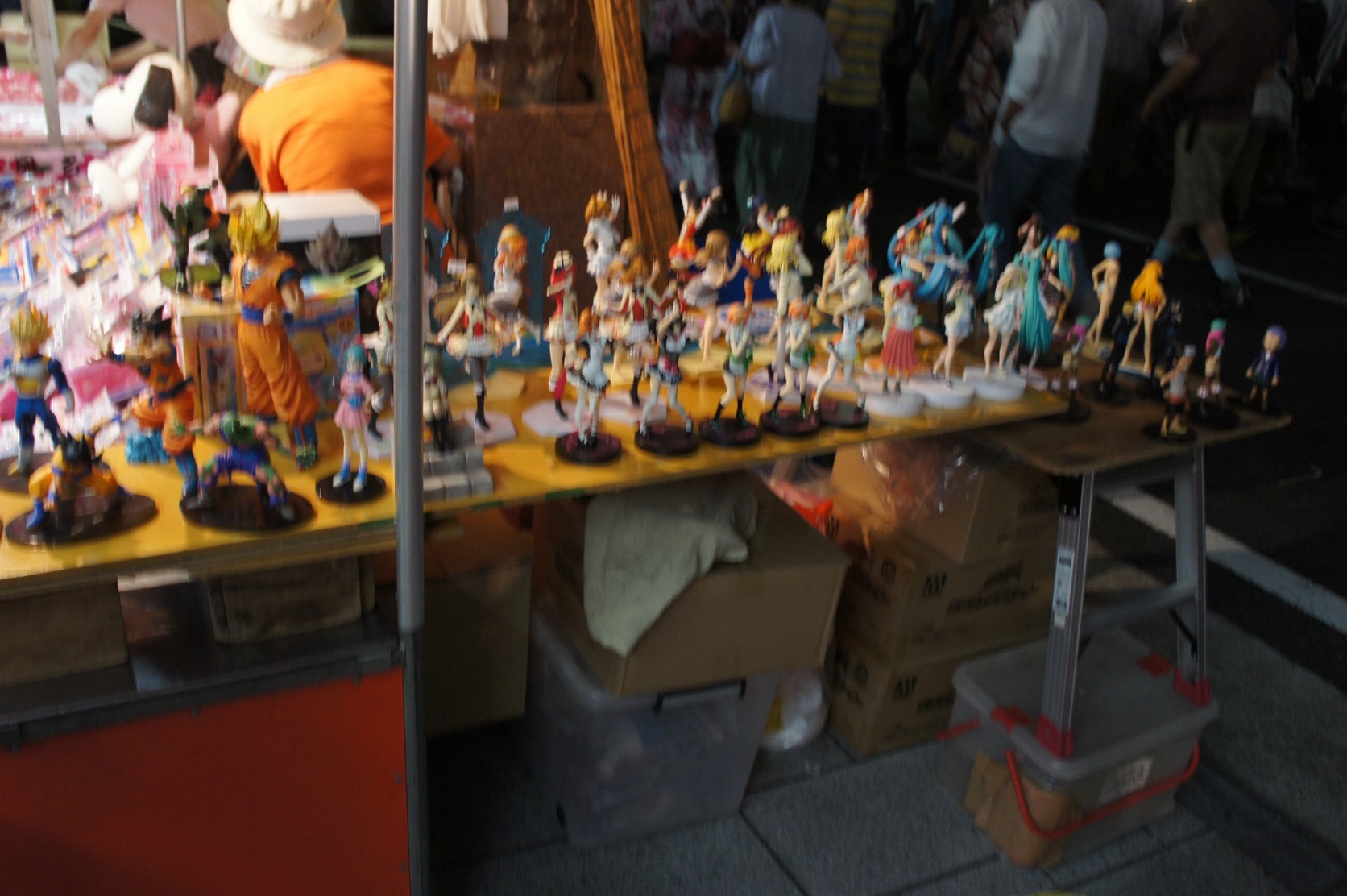 This is I guess is the figure of the anime? This also wonder if the effect of the Love Live Sunshine?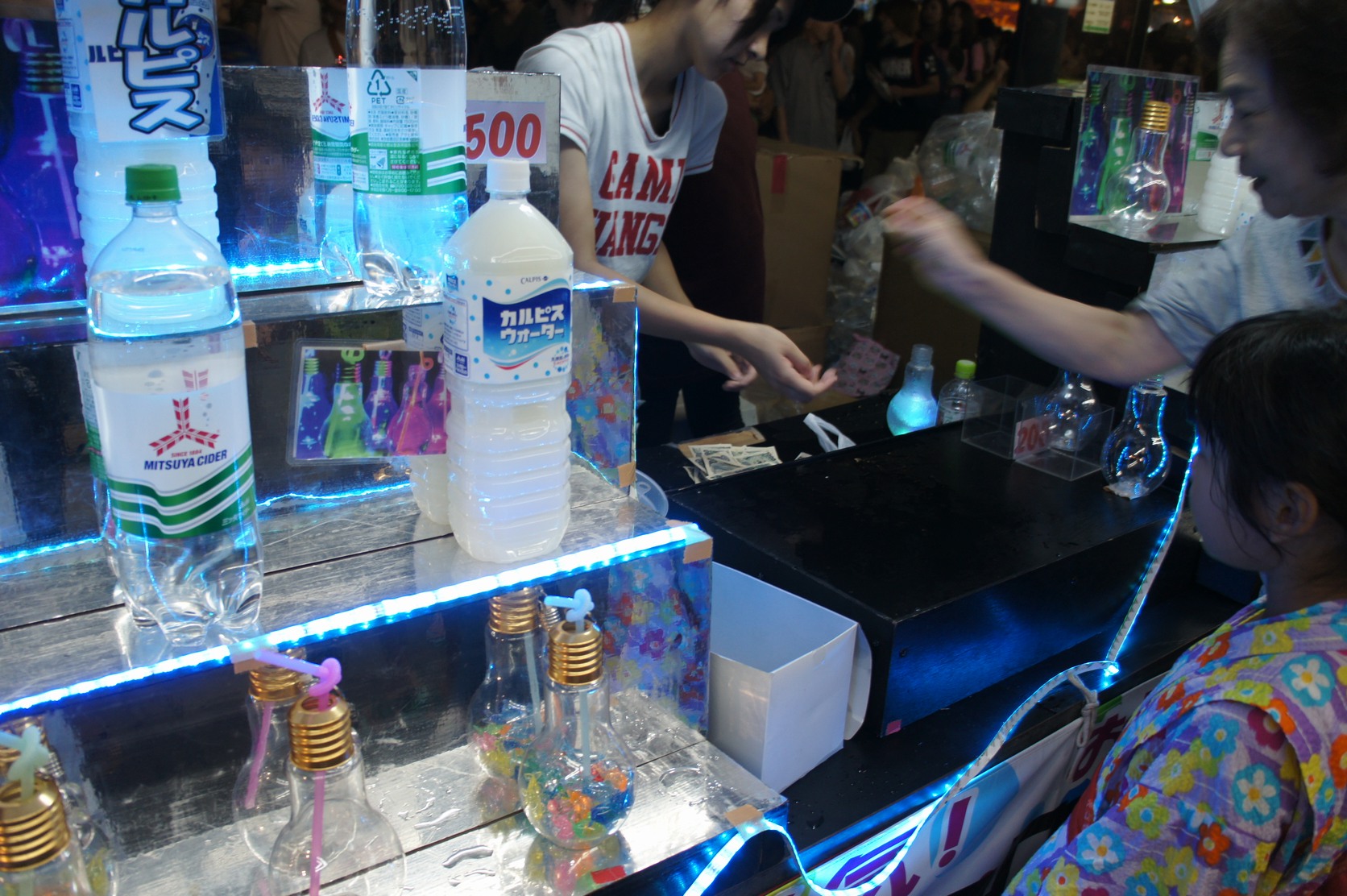 There was a funny juice or something electrode cider。Very fashionable it's just a juice, but container I shiny light 😛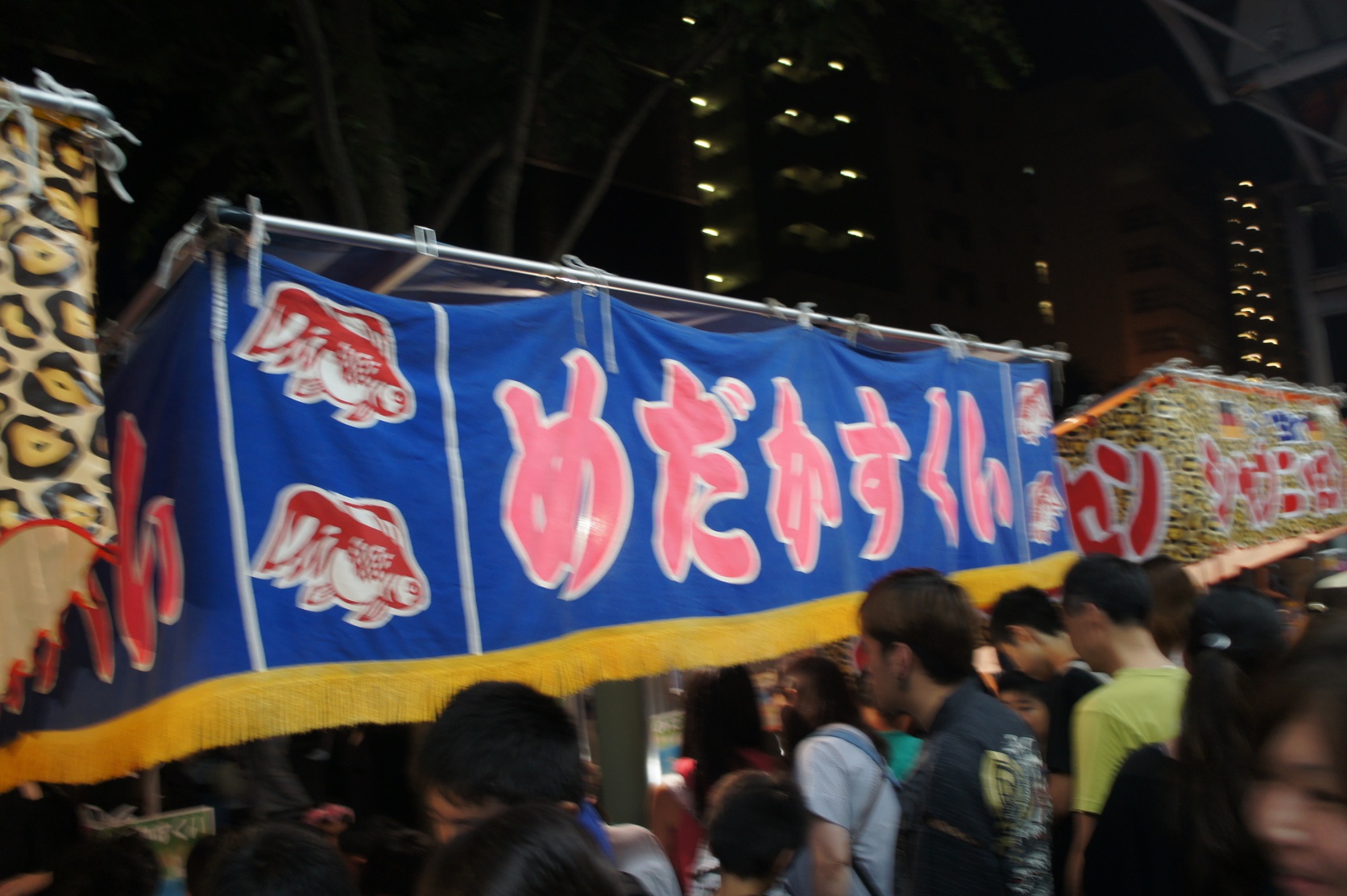 There was also the I Medaka salvation。Kore Nanzo? And great crowd。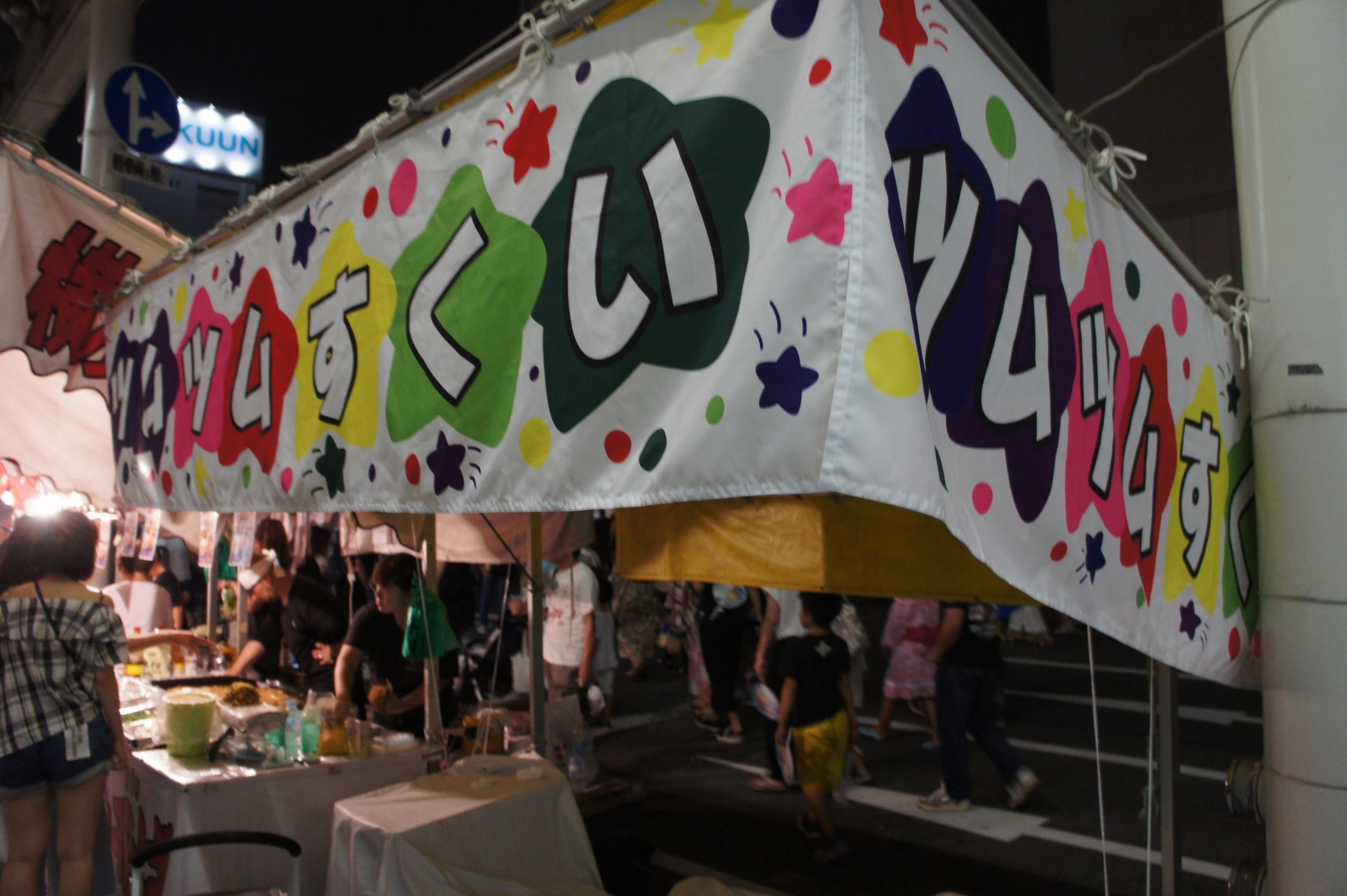 Also there was 😆 yet another closing of I Tsumutsumu salvation。I guess I had too much selling thriving?
Arrived in front of the station! Name street that crowded plaza was crowded also this love live Sunshine Cafe。People who are shopping there were many in the acclaimed business even after the fireworks display。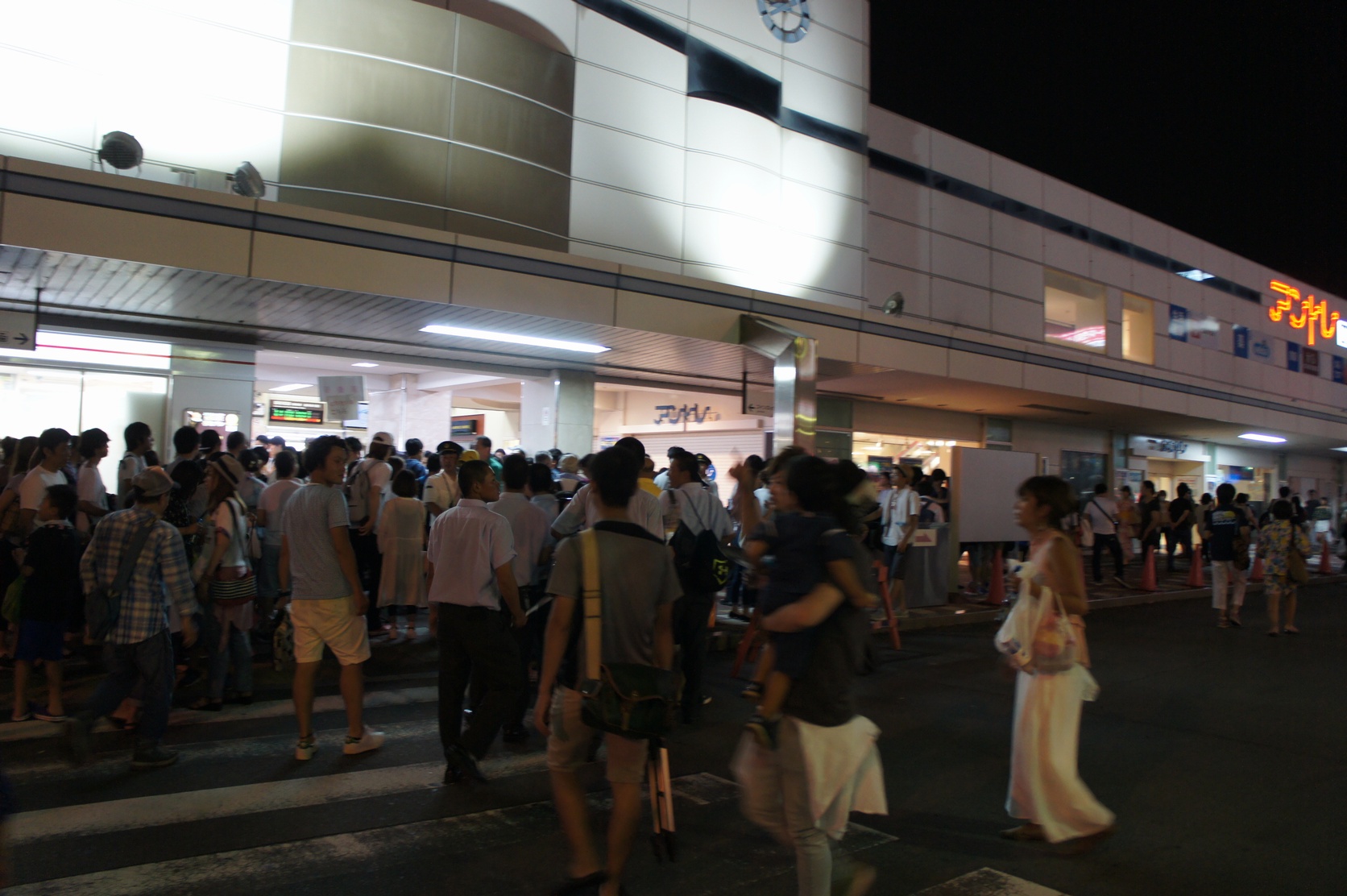 This station。Rare when so crowded。Do how much wait for is to take the train?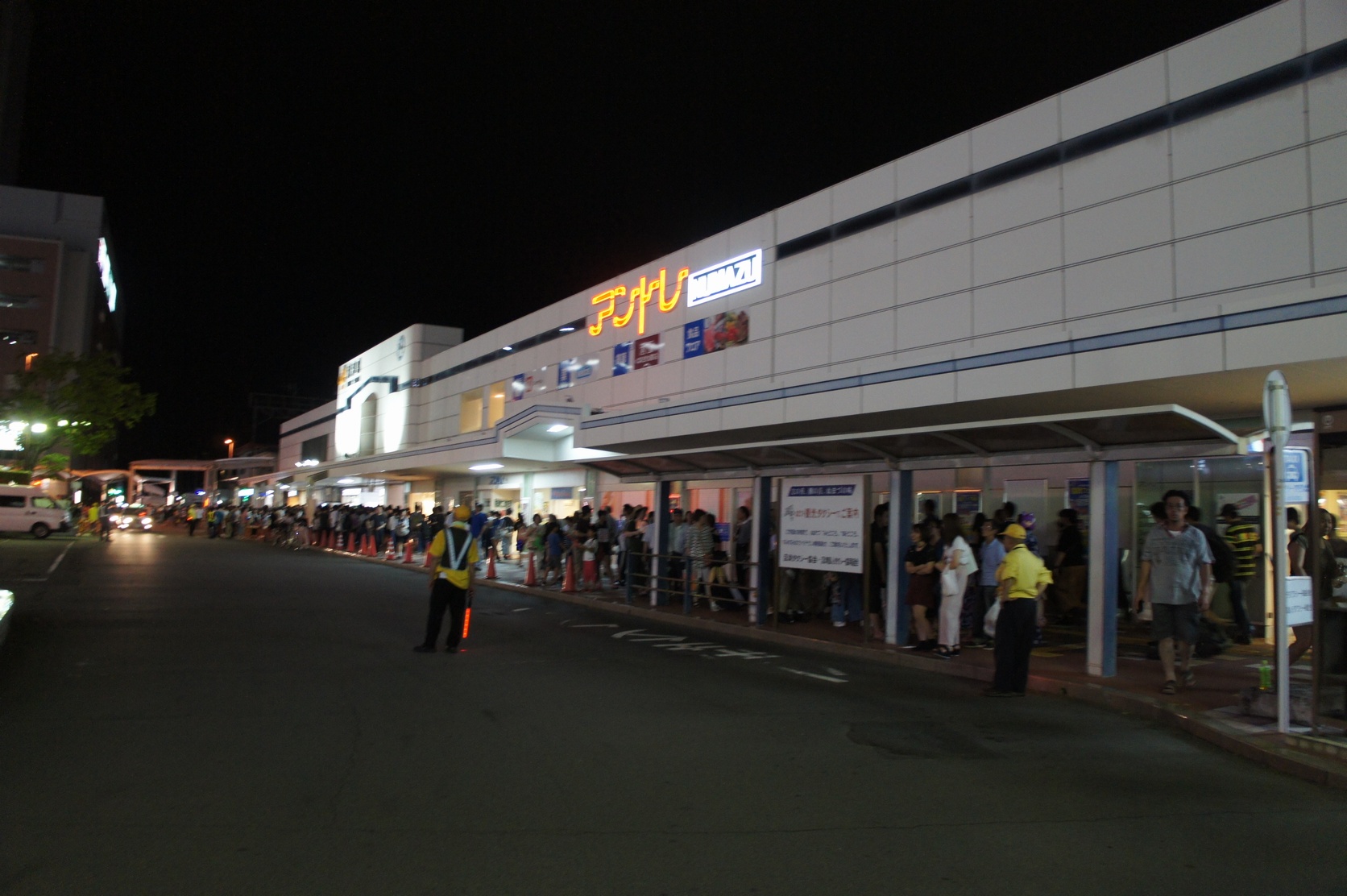 Taxi also matrix。Just had put in a police car you around san this time Te stray Akachangai is to hug。Mom quickly find and give in!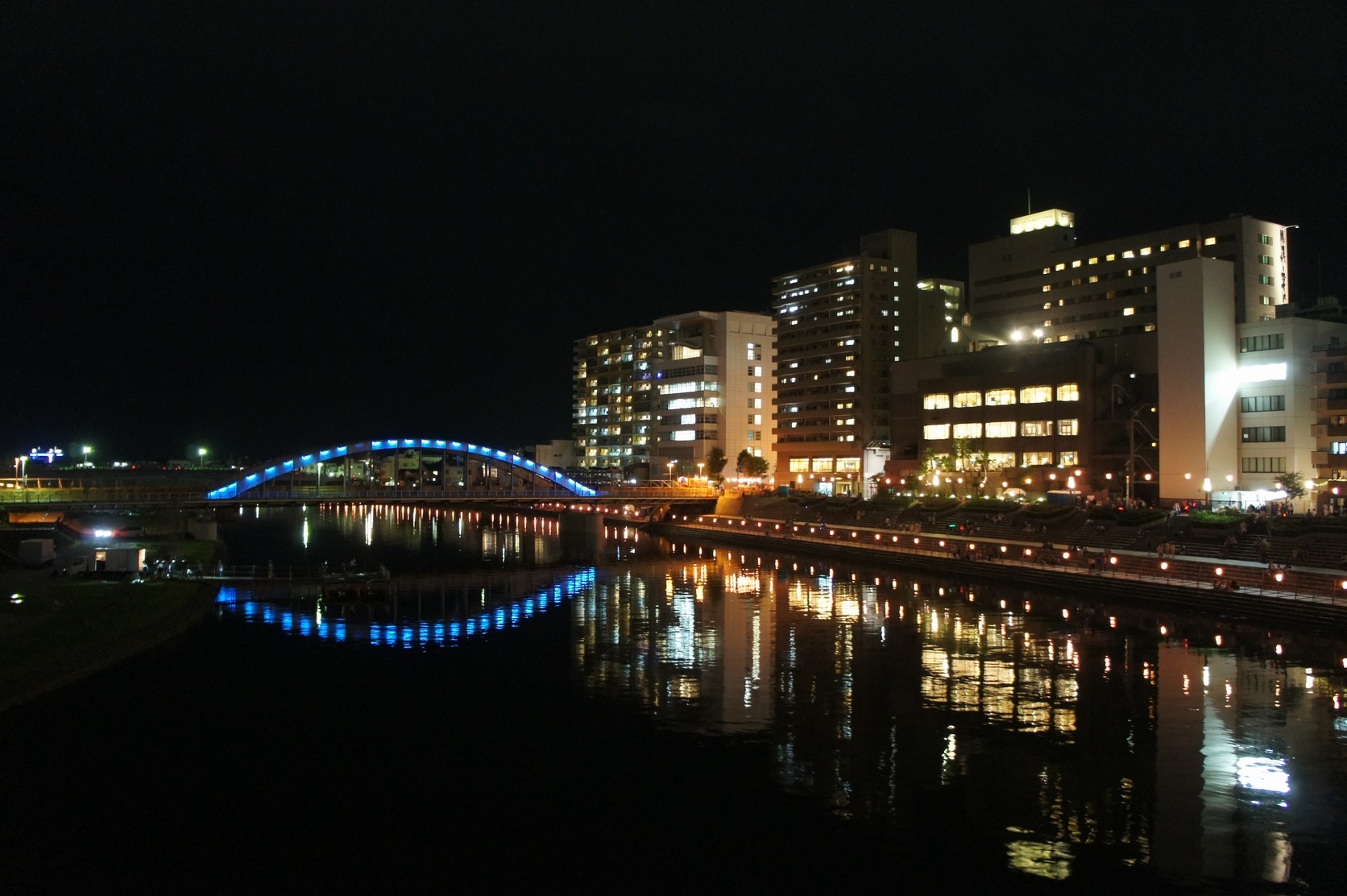 Landscape Kano River from the History Bridge traffic control has been released。Onaribashi is clean light up。Tomorrow is a fireworks display last day!