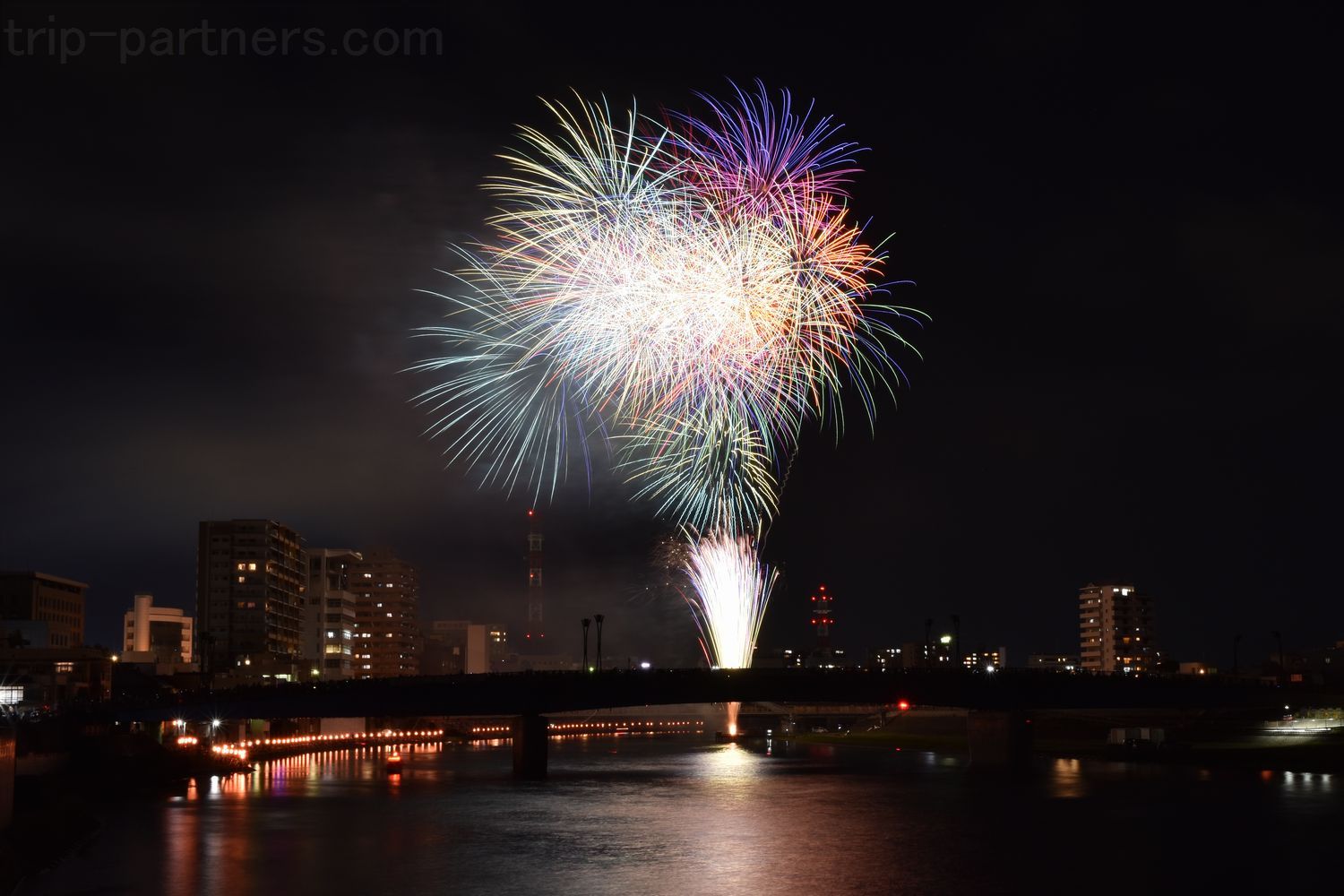 71st Numazu summer festival tournament also have participated this year! And or is not passed away is Onuma mayor this year、It was shocking year for the Numazu people。Now、Challenge to shoot from the same location as last year also this year。This time becomes a fireworks display brought the single-lens reflex camera and tripod Nikon、I went into even more force in shooting。
Actually、To postponed to Monday and Tuesday will be both two-day event is canceled Saturday and Sunday because there was a typhoon brat this year。Nante I thought that it is not coming only locals weekday surprisingly participants were many。Although、Sunday Sumida River fireworks display to was held、In fact Sunday was sunny。But that it is the mayor of mistakes judgment locals we were are clamoring、I also agree。Dissatisfaction from the first year to do would Naa ...... YoriyukiShigeru mayor was held on Sunday even bear the risk you were Onuma mayor of the previous mayor 🙁
Digress、Please refer to the last year of the article for viewing location。Link "Numazu Kano River fireworks, Numazu summer festival - night HenFrom "。
From fireworks the first day along the Kano River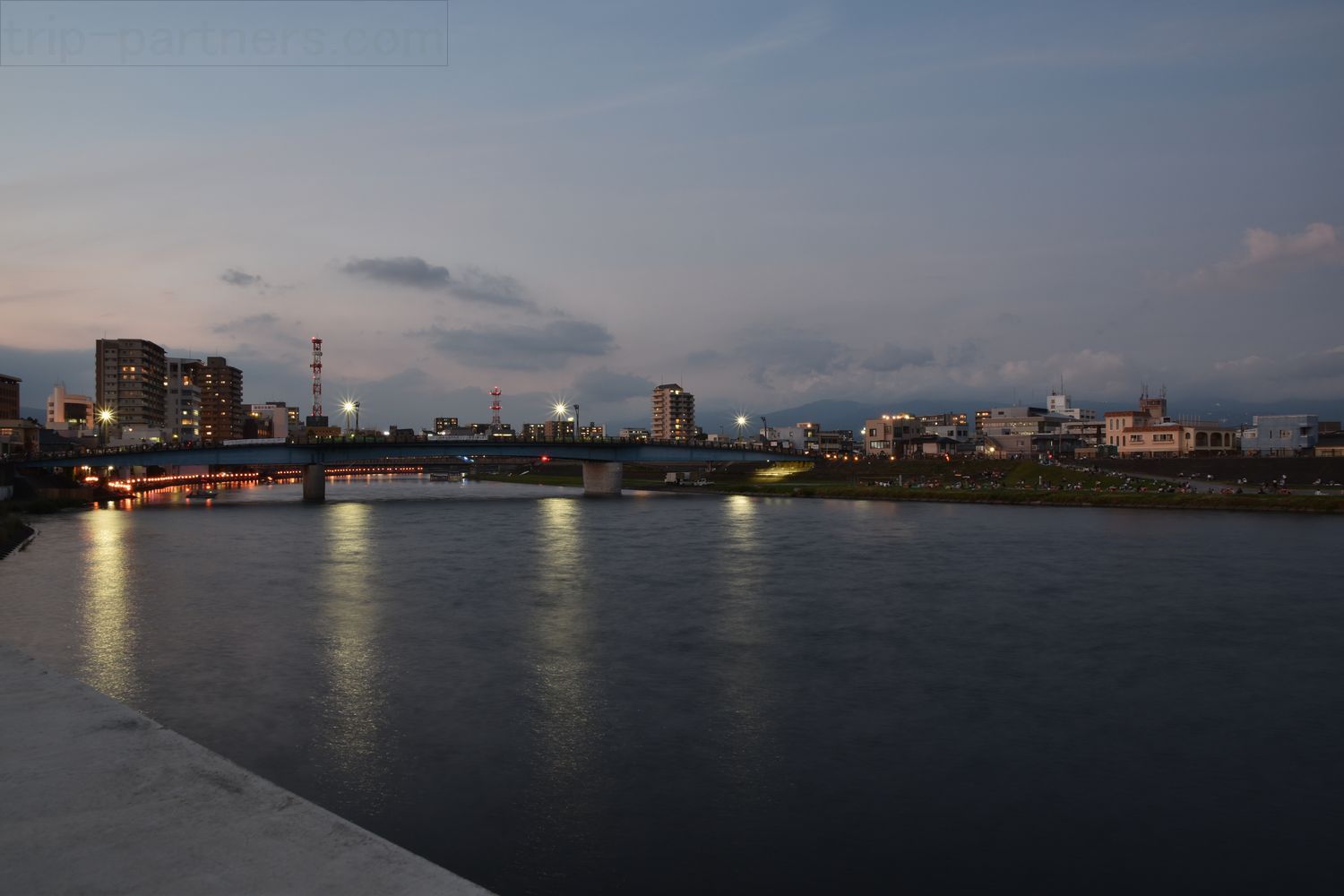 Ensure the same location as last year。Few people obviously than last year。Since the、Location up is easy 🙂 but、A little rough river probably because strong wind compared to last year。Naa fireworks would be impossible this Well then reflected on the surface of the water。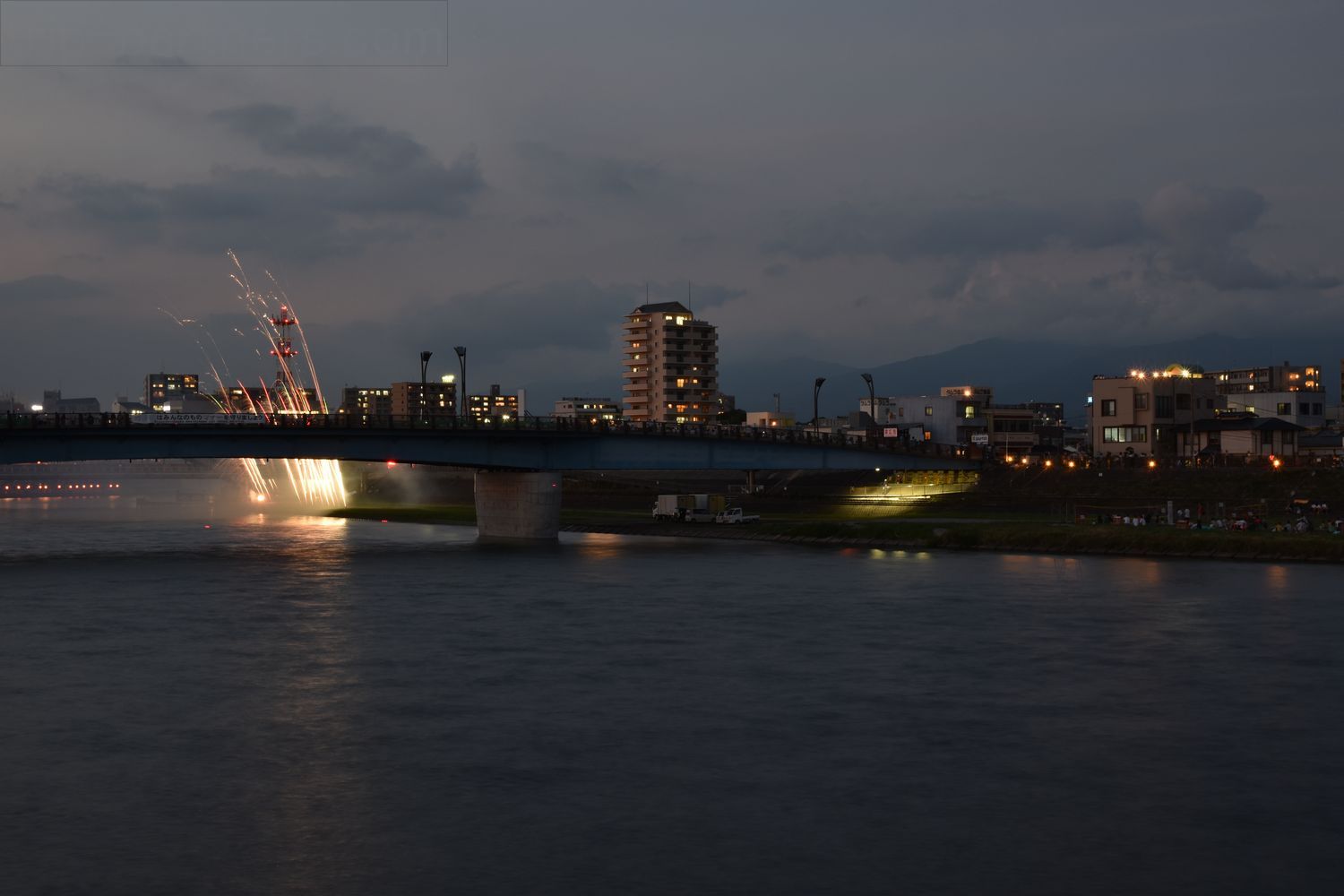 The time is 19:15。Finally fireworks start。Plan is launched about 5,000 shots today。First of all blown-up guy from the ground。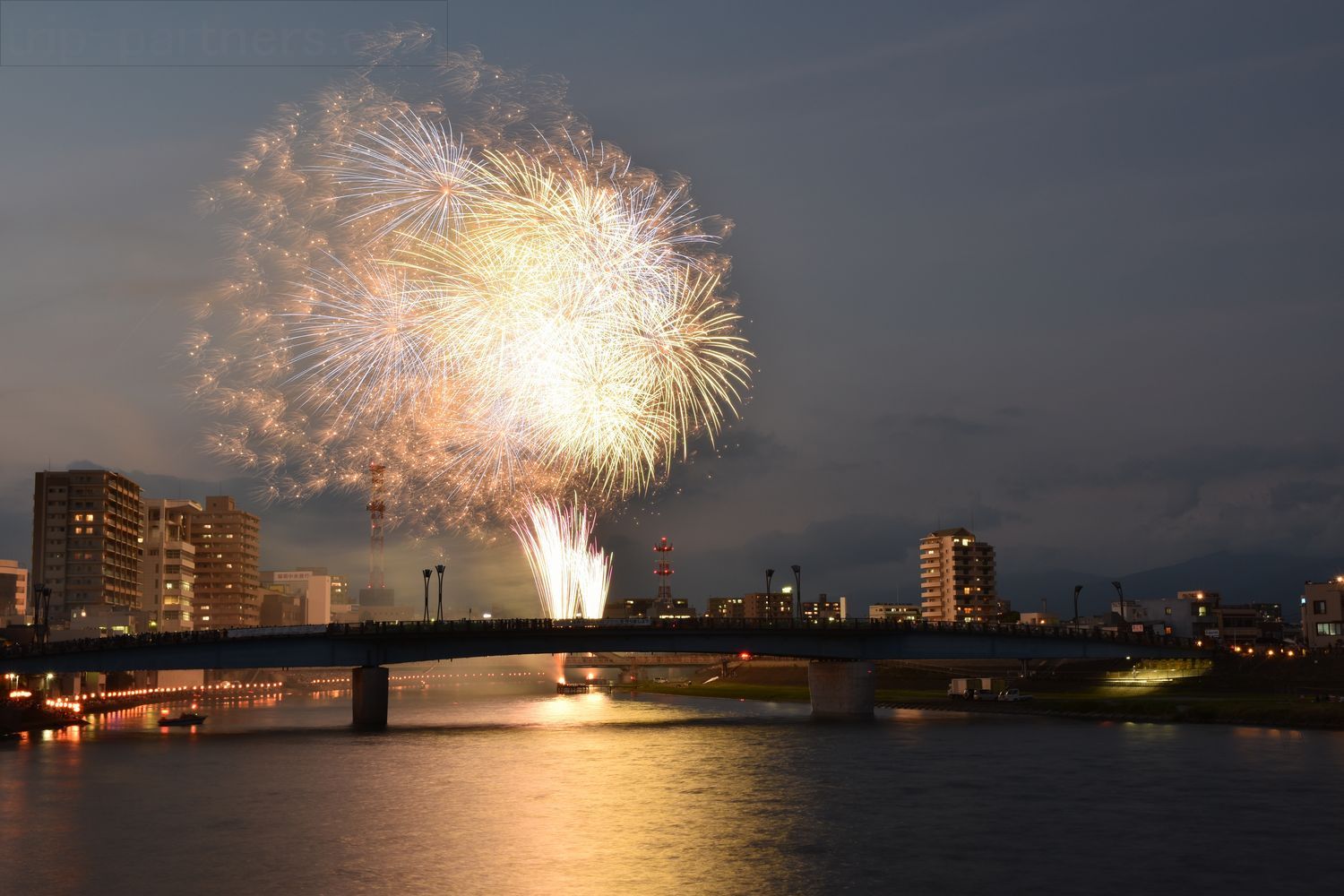 Fireworks illuminate the night sky。But if you can see a two-Kasho of the launch pad both Chan from here! Ah、After all, I do not reflected on the surface of the water。Regrettable that the wind was not a quiet regret 😥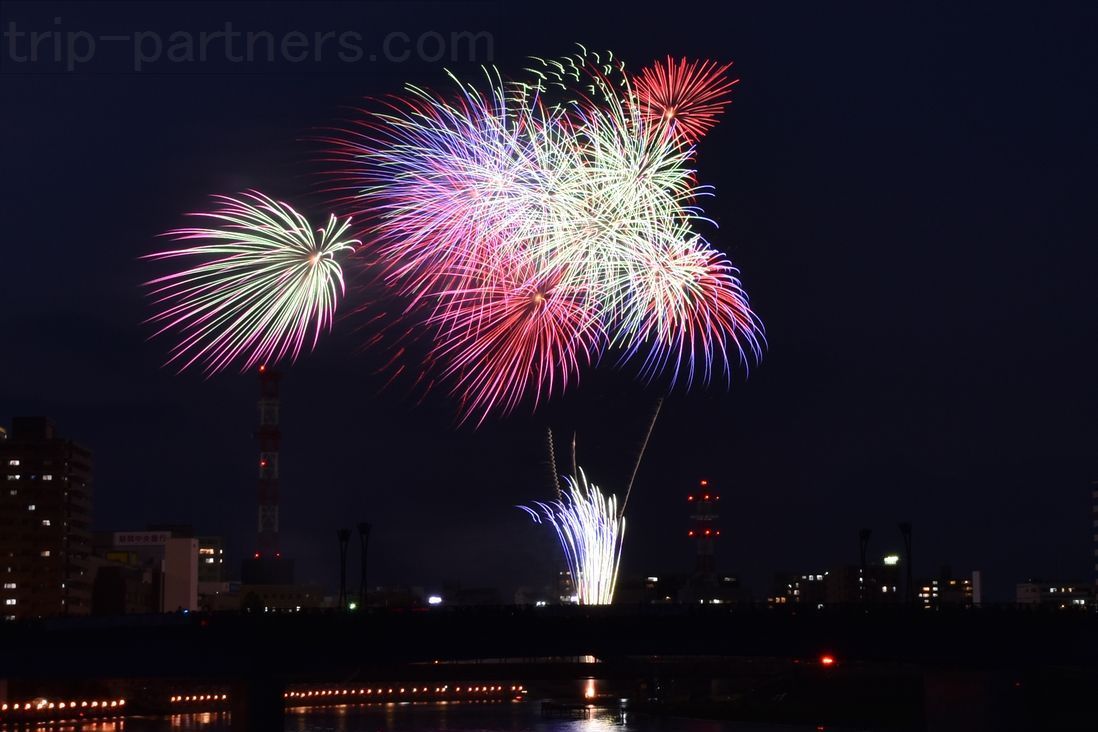 One that was neatly taken! I see that is flowing toward fireworks is left with a little wind。Scene is Kosomi because can slow down the shutter speed。In the naked eye is the medium people not seen Karafuri fireworks 😆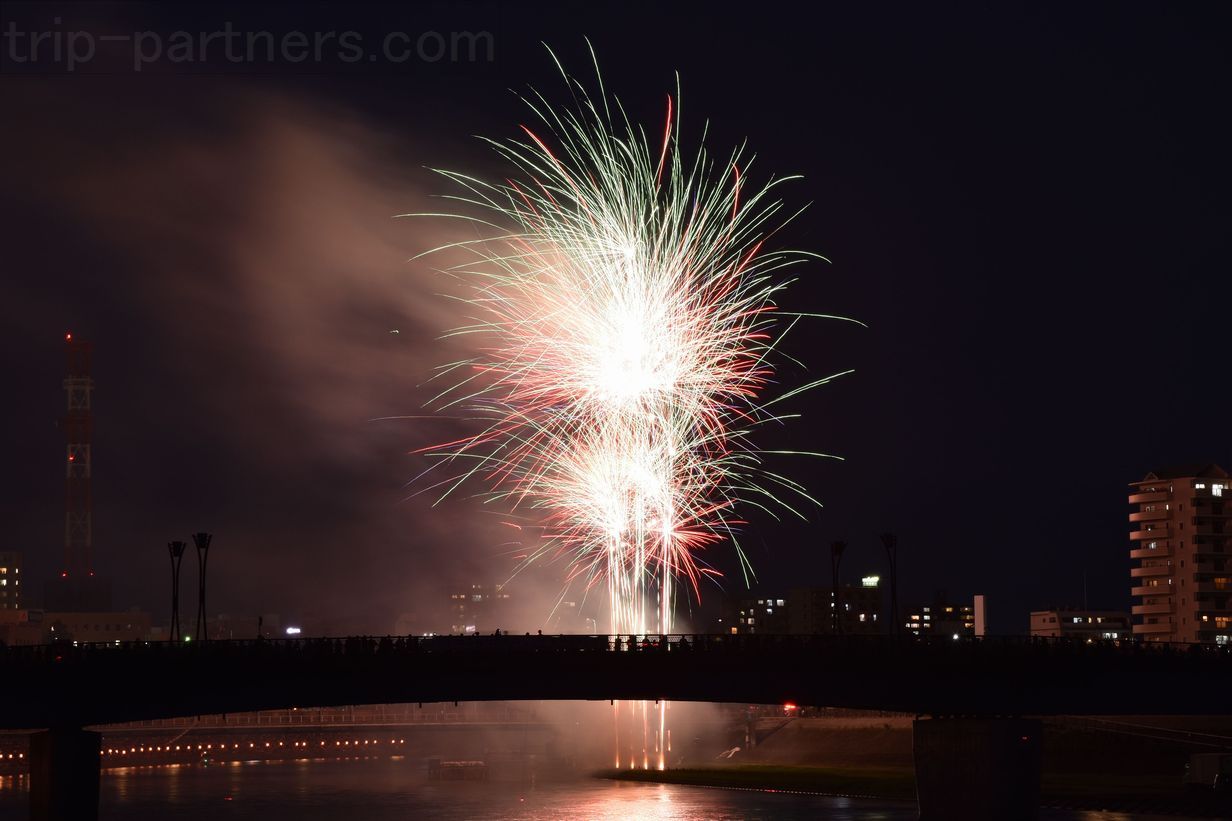 Guy from the ground blown up vertically。Green and red light is emitted with crackled popping sound! This much is either just say Nde When the shutter speed is too slow becomes a mass of orange light?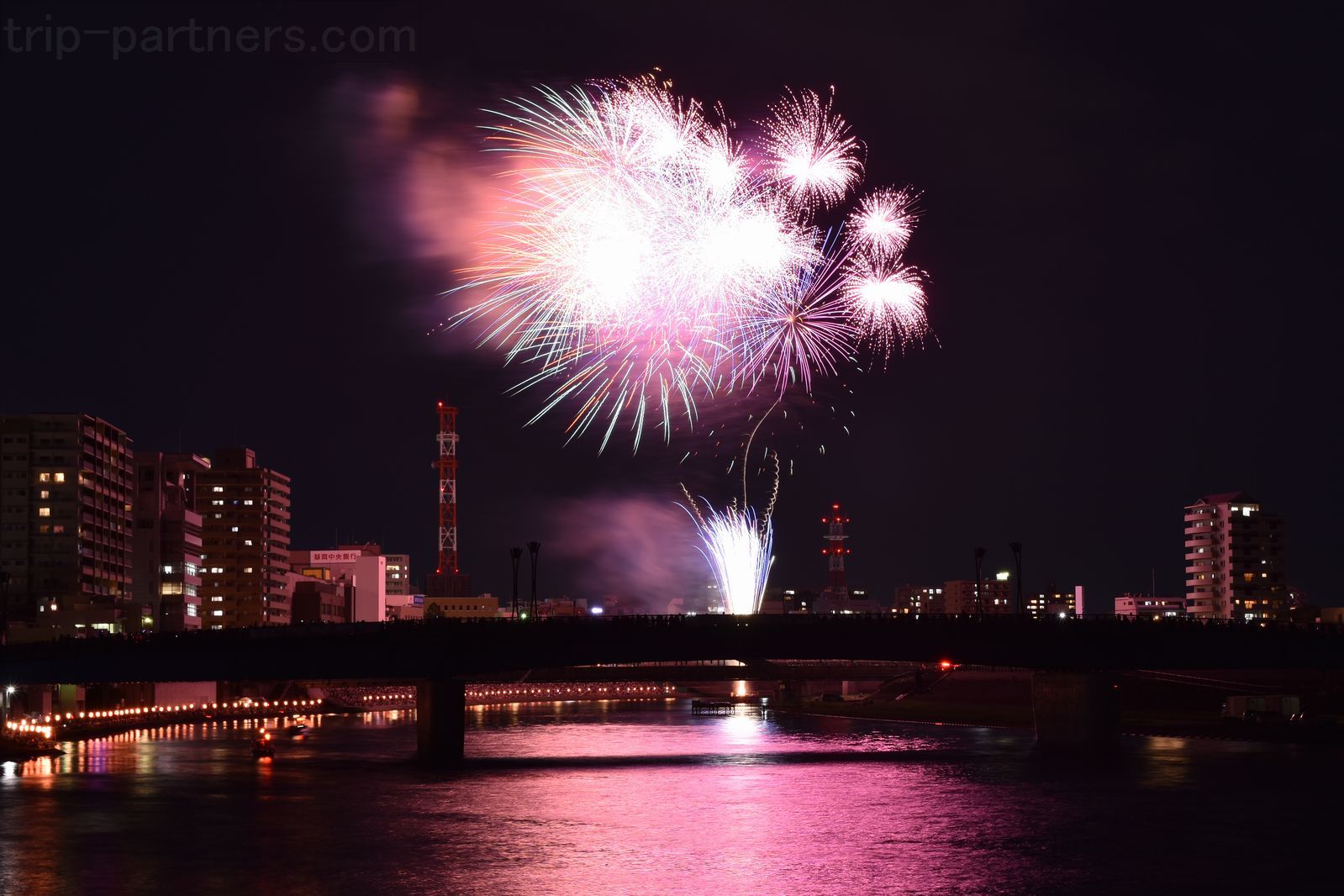 The night sky is pink! Kano River to Pinky!
And、It has entered last year as well rendition of Love live。Originally, only the sound people of the voice actor that had been recorded for, but I like had been invited postponed。Still I had A surge cheers of the people of the fan 🙂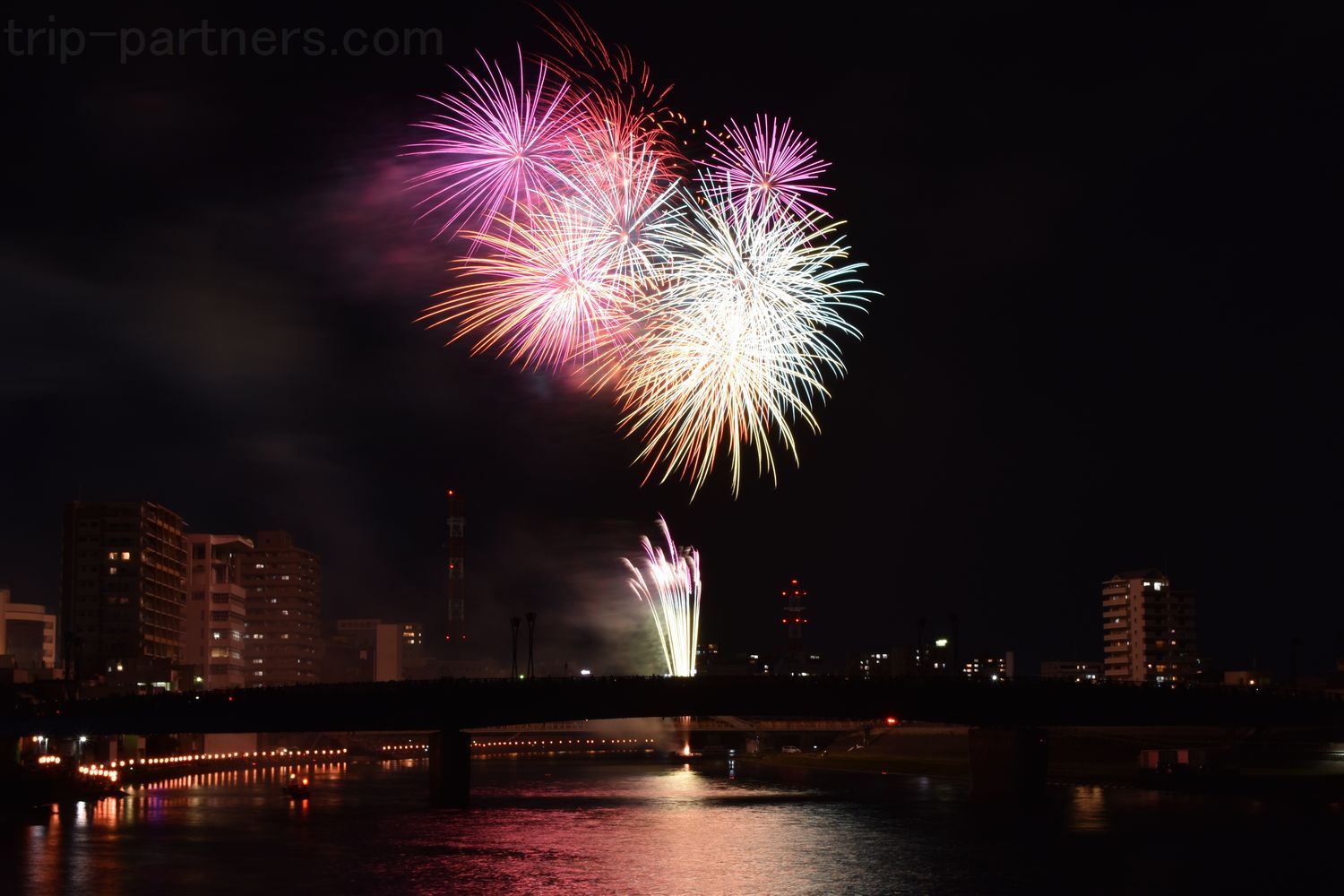 And continue colorful fireworks not just pink。After all fireworks is beautiful!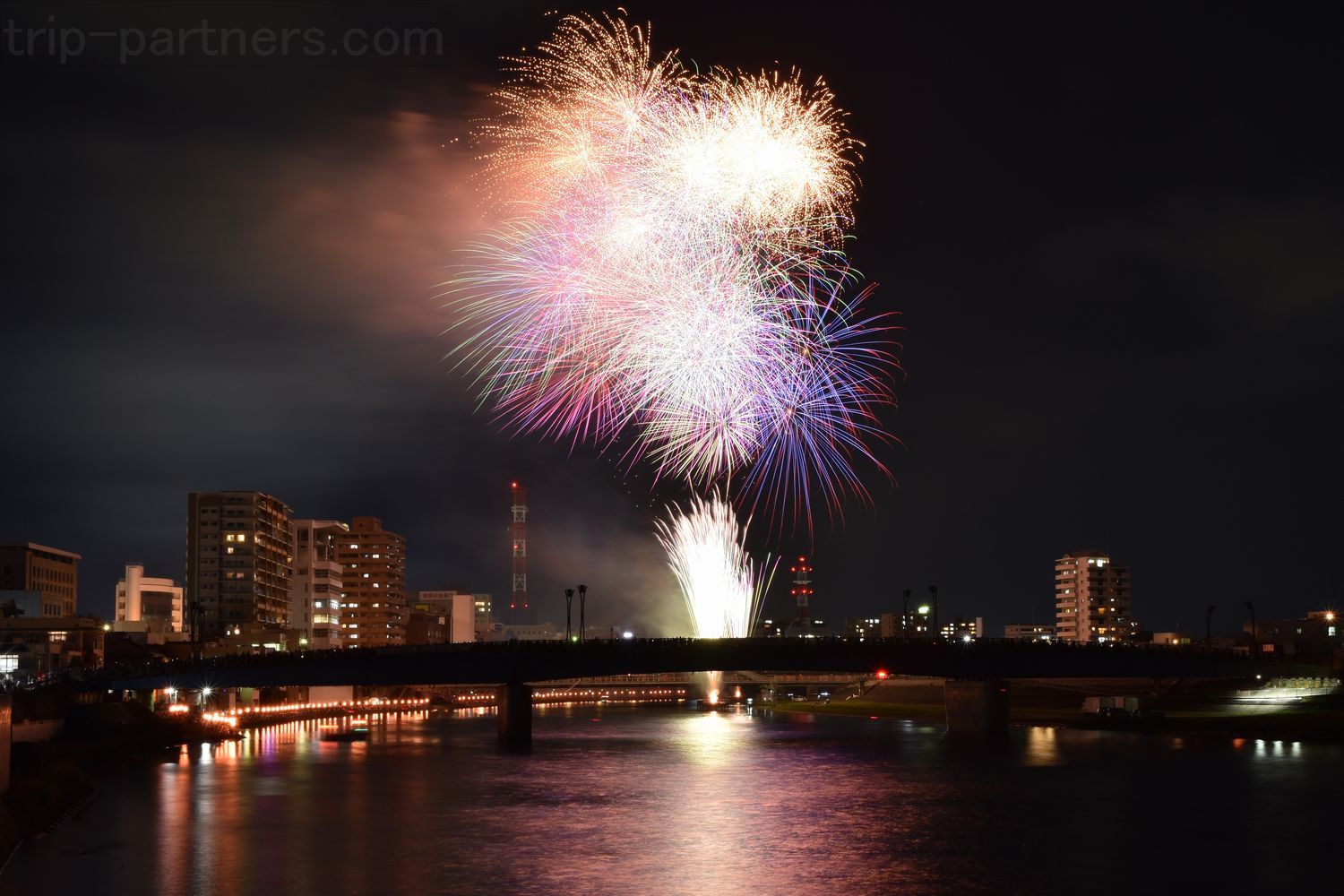 At once bloom colorful fireworks with firing sound I continuous "Hyuru Ruru"。Perhaps you'll be a great photo was taken from the paid bleachers!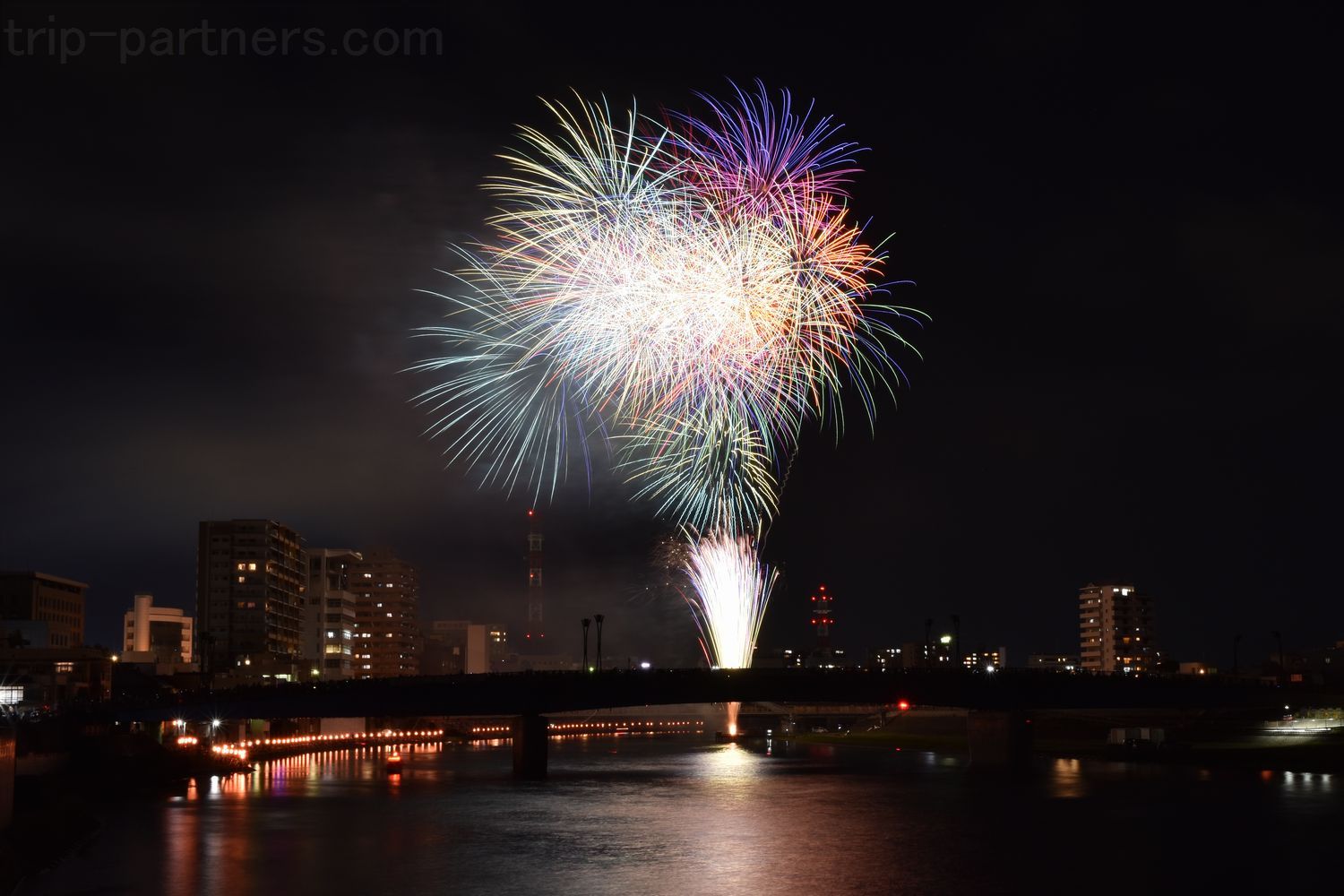 Fireworks who are more and more launch。But to a certain tasteful also single-shot fireworks can be seen、It still may be a powerful is more of this kind of continuous fireworks!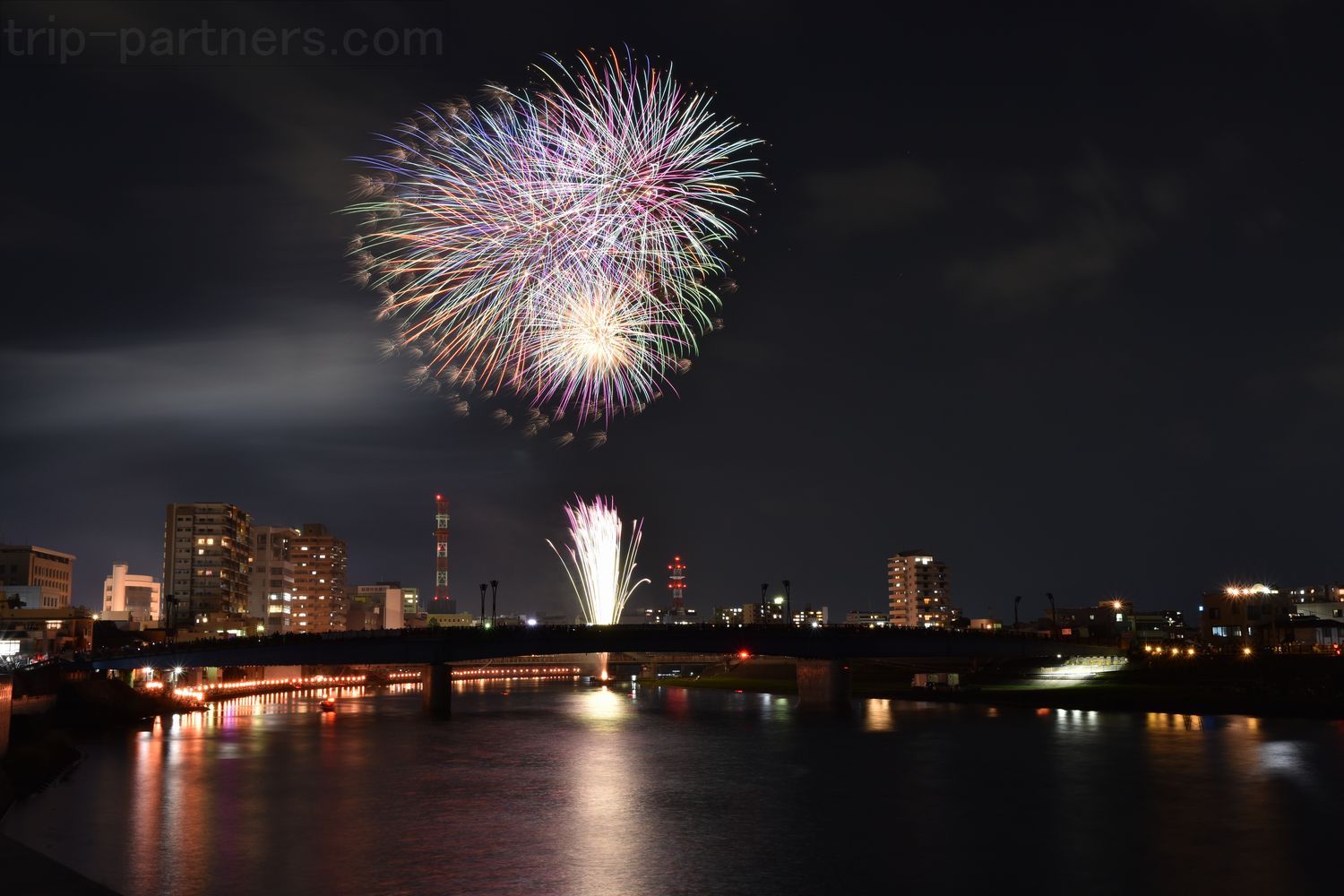 I wonder just now was the climax。Fireworks Mr. gradually be lonely towards the end 🙁
But last is N ーーー Doka all at once! ! End and a tremendous cheers at the same time applause was Wakiagari! ! Niagara gave up today because hard to see and not from paid bleachers。Do you across the street to the Numazu Station direction over in order to see the night market。
Ah ~、Sodasoda。Love live Sunshine song of the song rather than the Bon dance this year that flows at the time of the Niagara。I wonder Following the forever anime boom! ?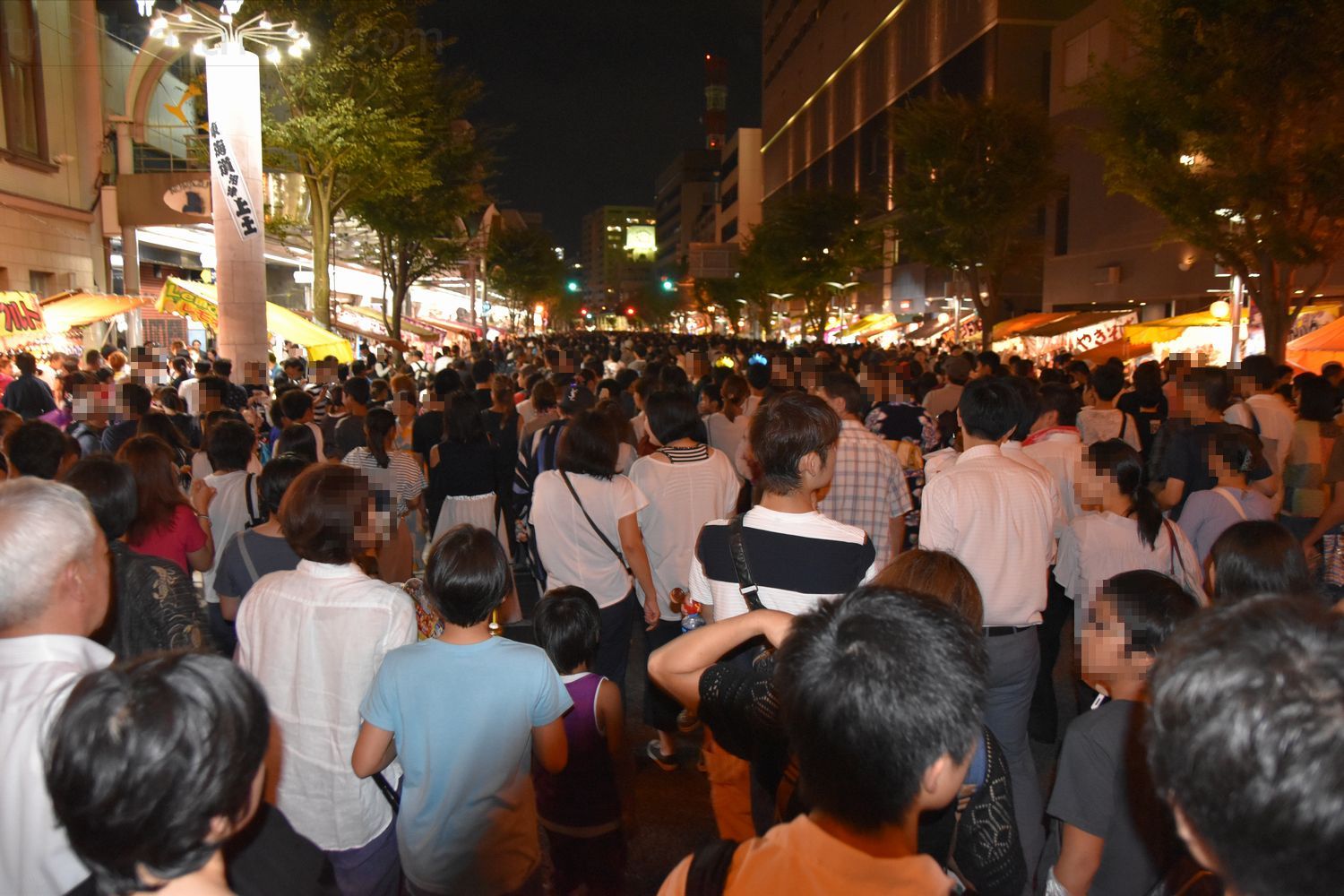 Disagreeable、Another impossible ... what number of this person ......? I terrible I so crowded for a weekday。Well but was feeling was much less than last year。Because、This day is was this state from Onaribashi、Since the last year had been from one south side of the Perpetual Bridge in this state。
Alright、The next day was the fireworks viewing from the observatory of Kanukiyama。Well、The result is became very unfortunate thing (laughs) or so sides also hope to expect what happened!