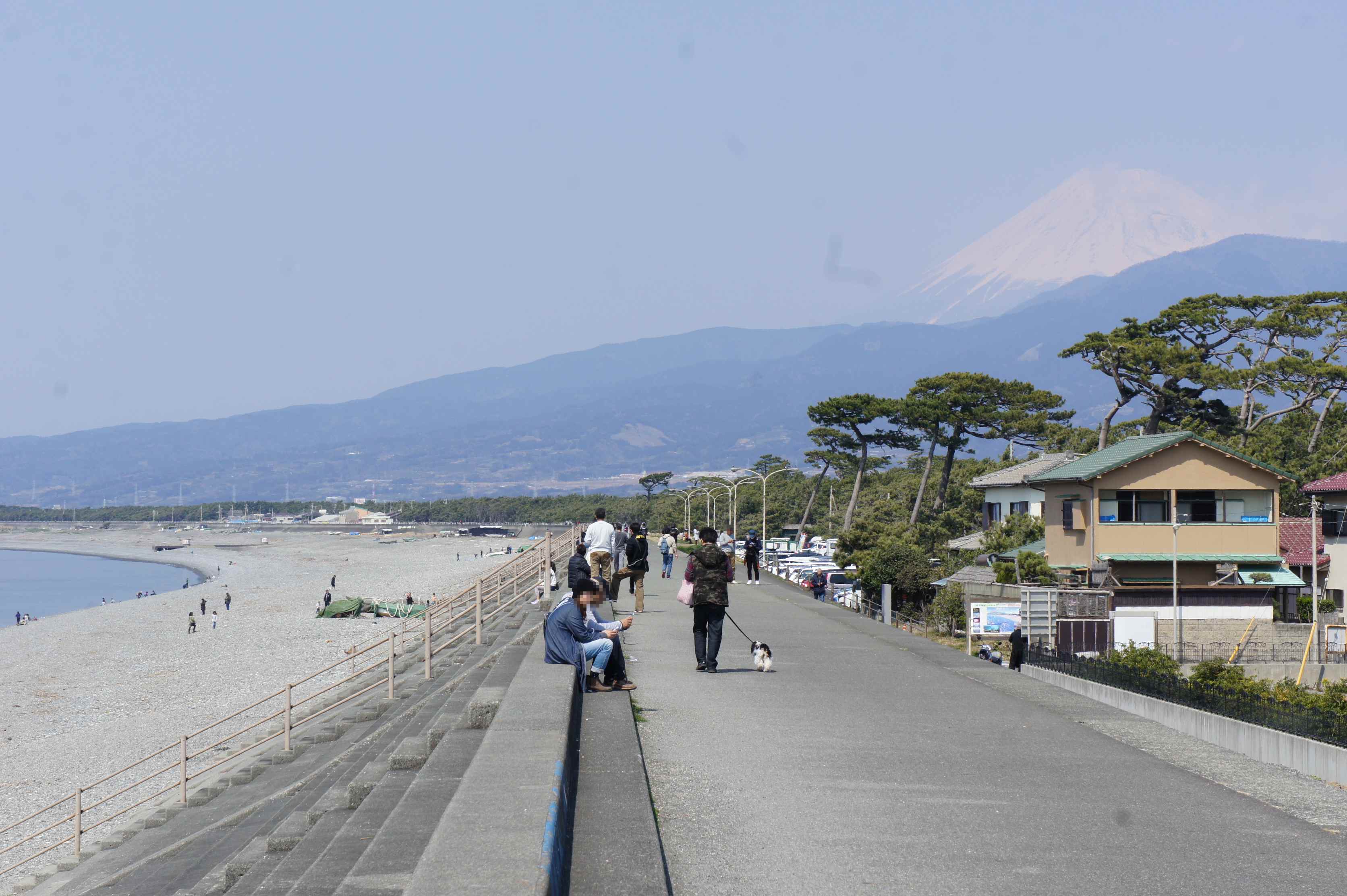 Next, let's closer to the Bokusui Memorial Wakayama。Bokusui Wakayama is a poet born in Waseda University Faculty of Letters、Hakushu Kitahara (Hose Kitahara at the time)、Along with Nakabayashi Somizu it was called "Waseda of Sanshui"。Nature of Numazu、In particular, Thousand Matsubara、Deprived of their mind to Mount Fuji、His later years is said to have spent in Numazu。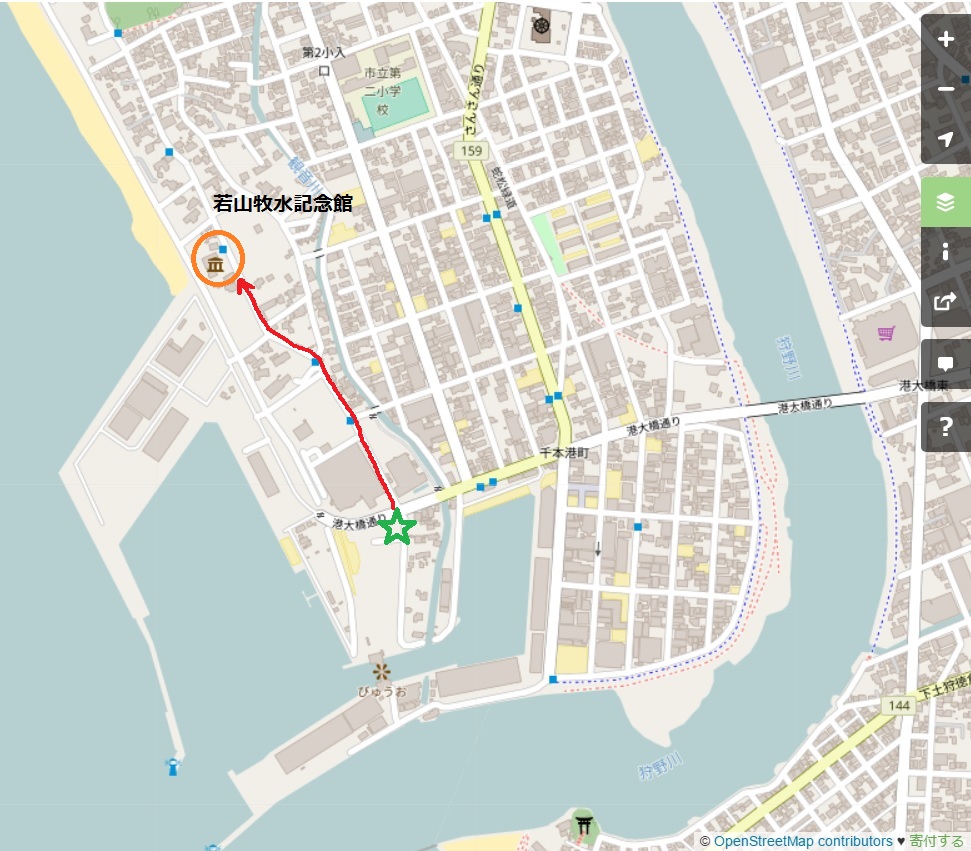 Map attached to the order just in case。At the entrance of the green star marks harbor entrance park、Go along the red on the diagram line。Since the red line of the road is marked with the name "road of literature."、Also it may proceed to sign reliance。Let alone of course, that the name is in honor of the Bokusui Wakayama that the road of this literature。In about 5 minutes you will see a fine mansion on the left side to advance a pine forest along the coast from the harbor entrance park。I What is the Numazu Port from the harbor bridge as a sense of distance。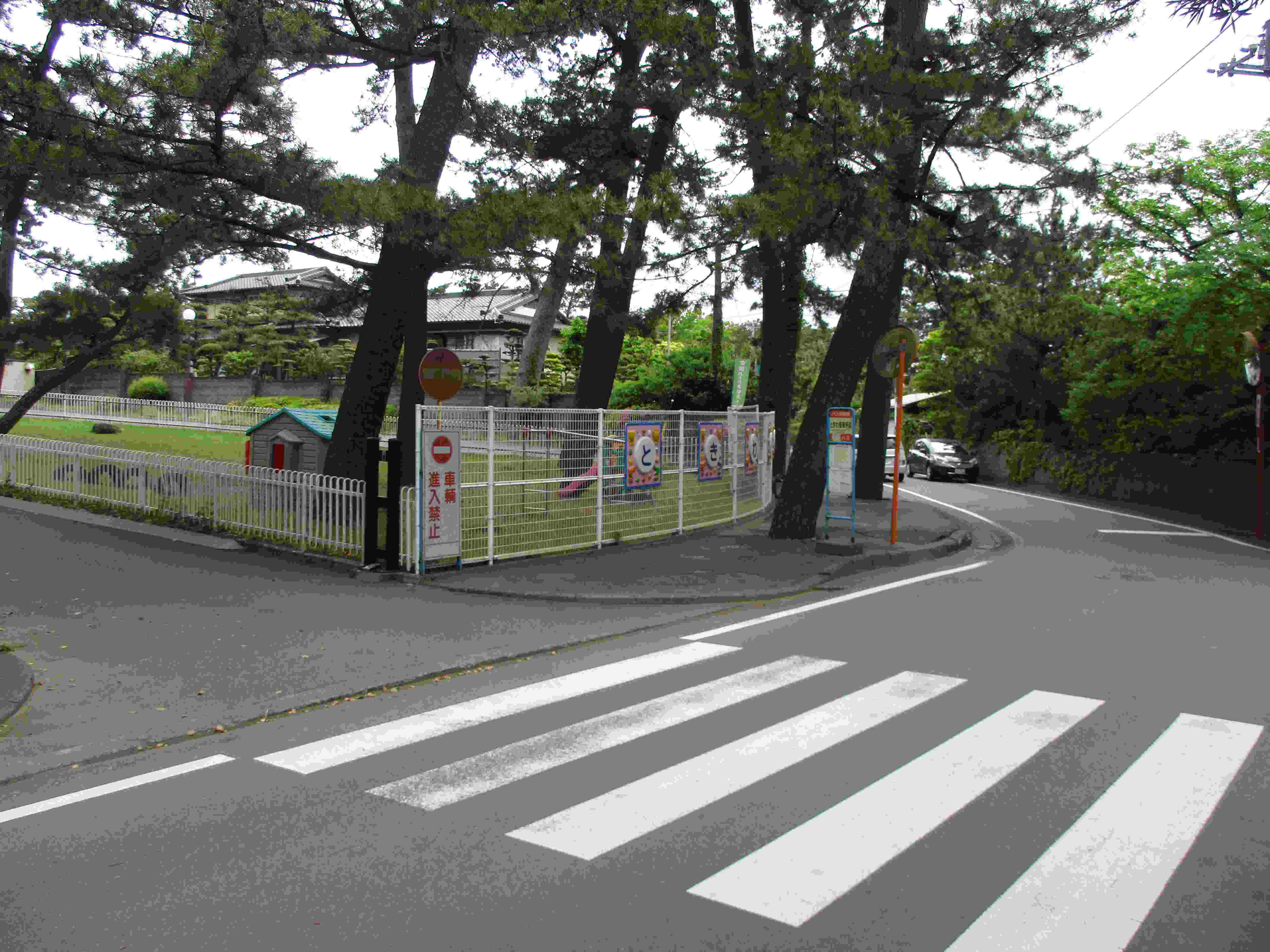 A little more When asked it whether it is this Tokiwa kindergarten nursery school is seen。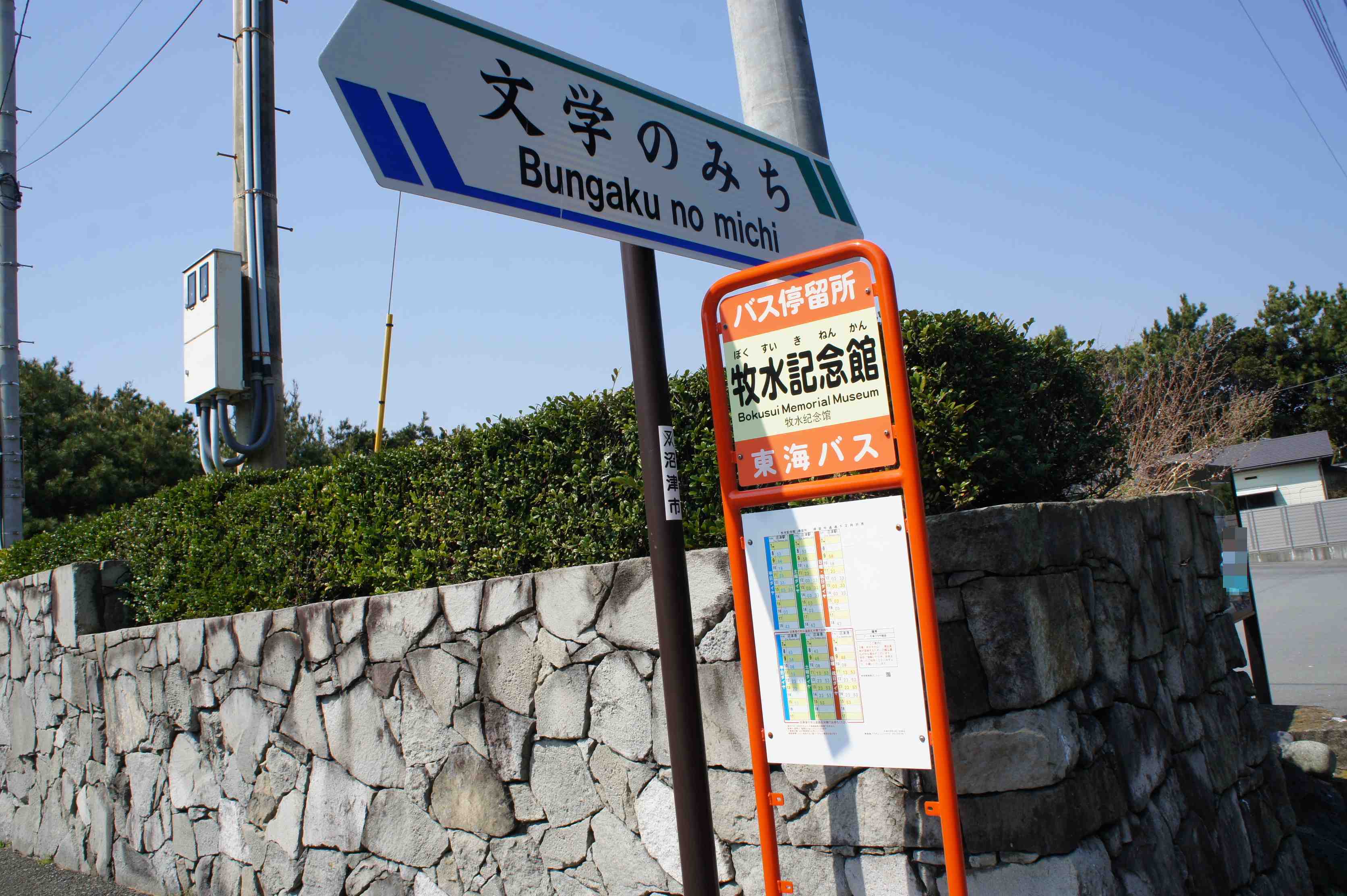 The case came by bus to get off here。Although it is written To Dekadeka on the "road of literature."、There is also this sign at the entrance per harbor entrance park。Again and again, but I feel like writing the same thing、I wonder if is better bus will come to walk because it is like to come in frequently。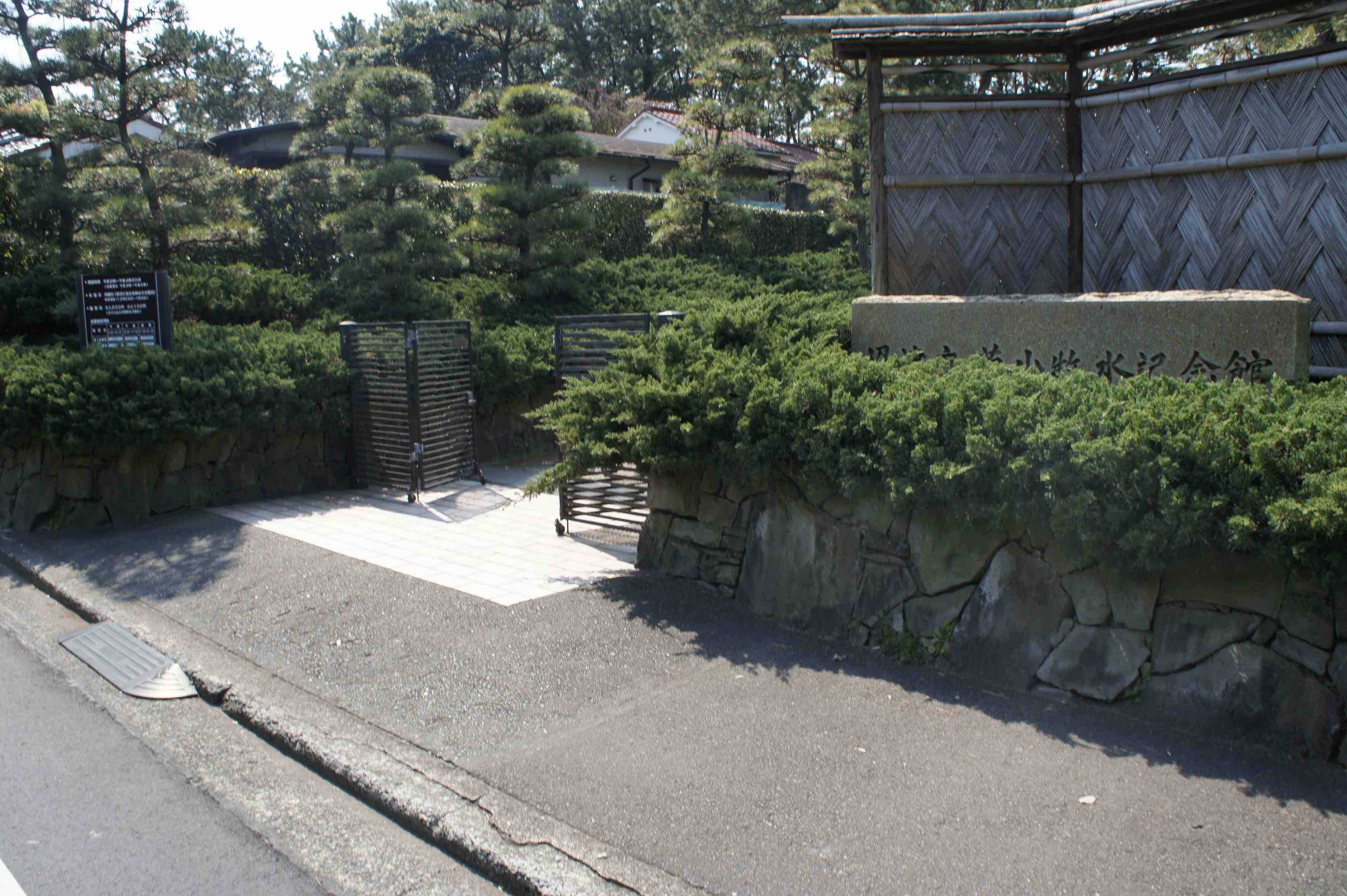 Bokusui Wakayama Memorial Hall of the entrance。A little hard to understand I'm a little respectable big mansion。Because sign of the Memorial is not got buried in the bushes。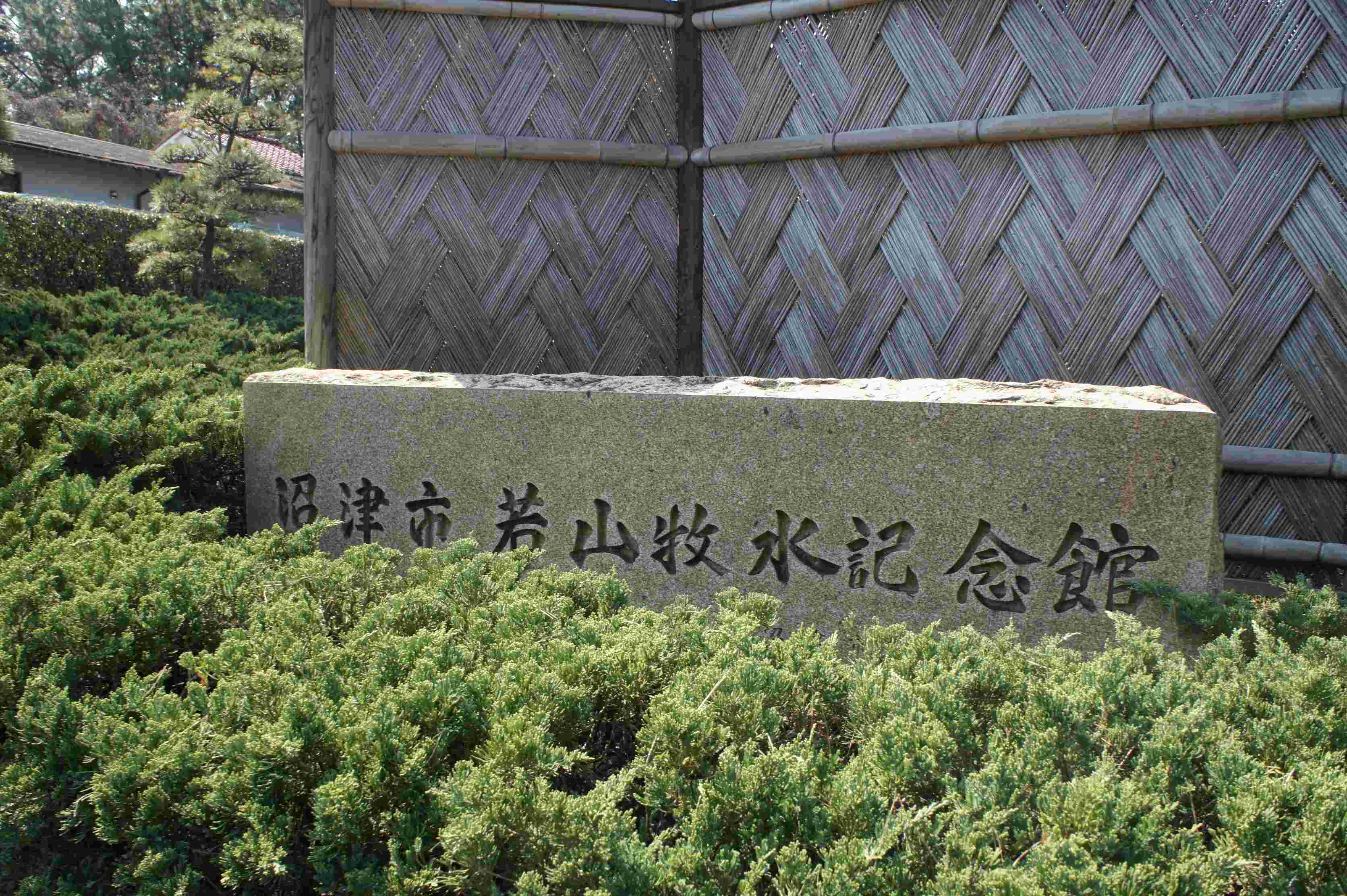 That pincers are read and looked into from the top approaching。You've written me firmly and Numazu Bokusui Wakayama Memorial。Naa I think it is better to take care of the individual plant。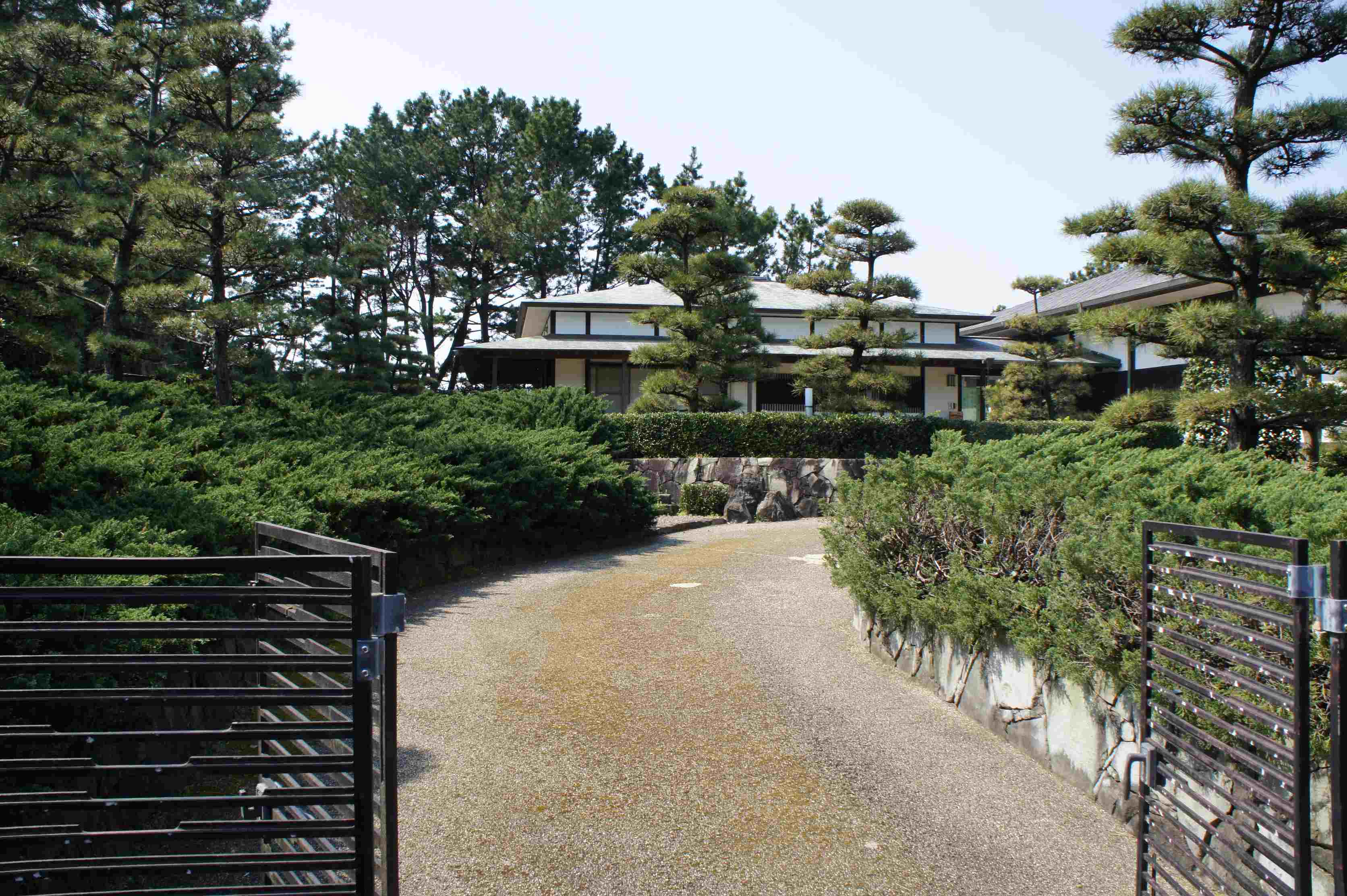 Like a fine from duck gate to the entrance of the building。In Numazu、And I would not higher so cost of land because there away from so station。Amazing Kondake it was wide land in Tokyo。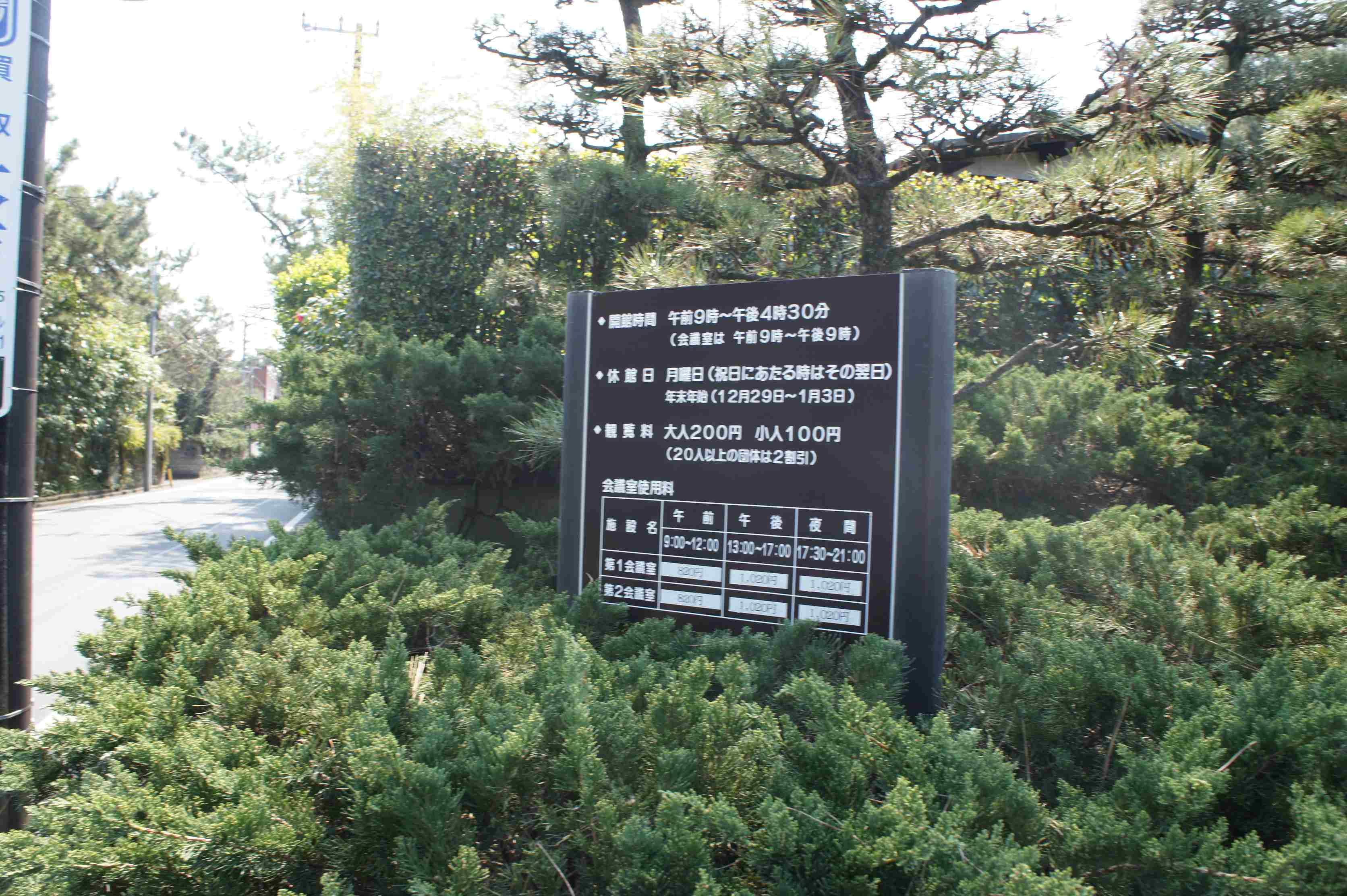 Opening hours and closed days、Admission fees of Tatefuda。Since Beppu sound as well Numazu is management Admission for adults 200 yen、Price of 100 yen Children。Year-end and New Year holidays and (from December 29 to January 3) Monday (Monday the next day that in the case of a public holiday) is at rest、16:30Like it would be closed to。It is necessary to be careful to visit。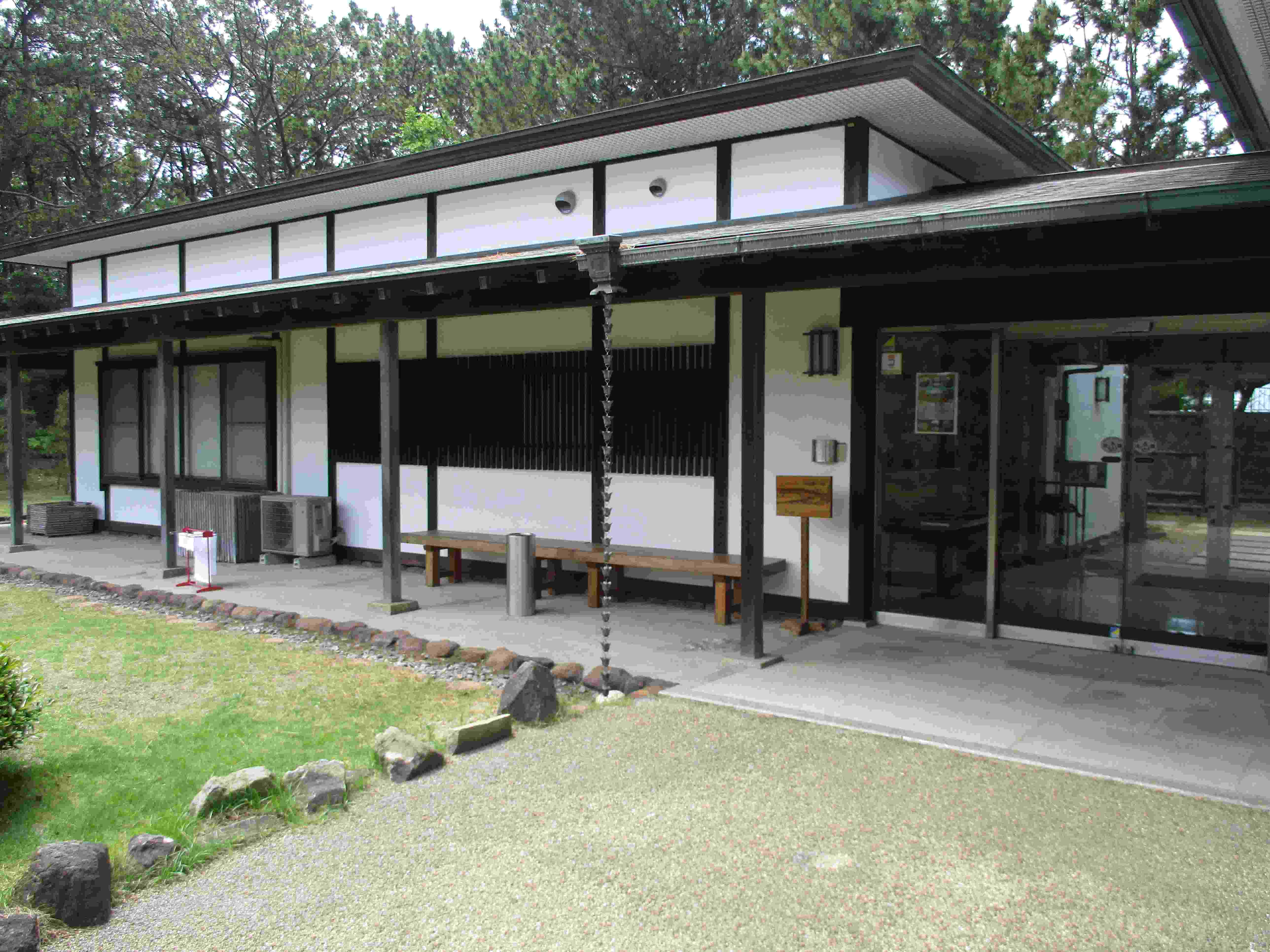 Here is the entrance。Well let's go inside the building。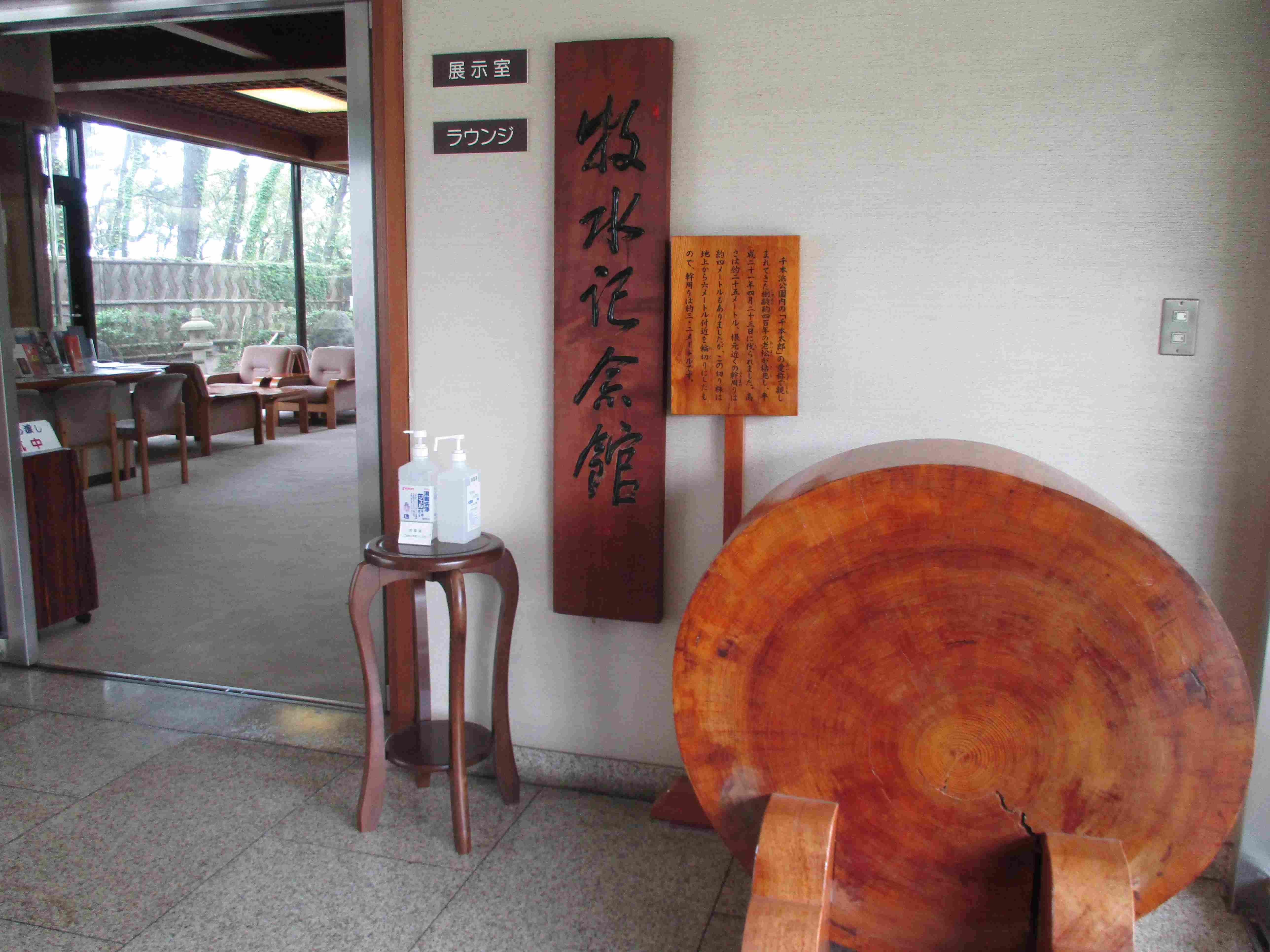 It has been decorated with such stump and enter the building。Contact、Alcohol disinfection at the entrance。From firmly disinfection、Emergency admission。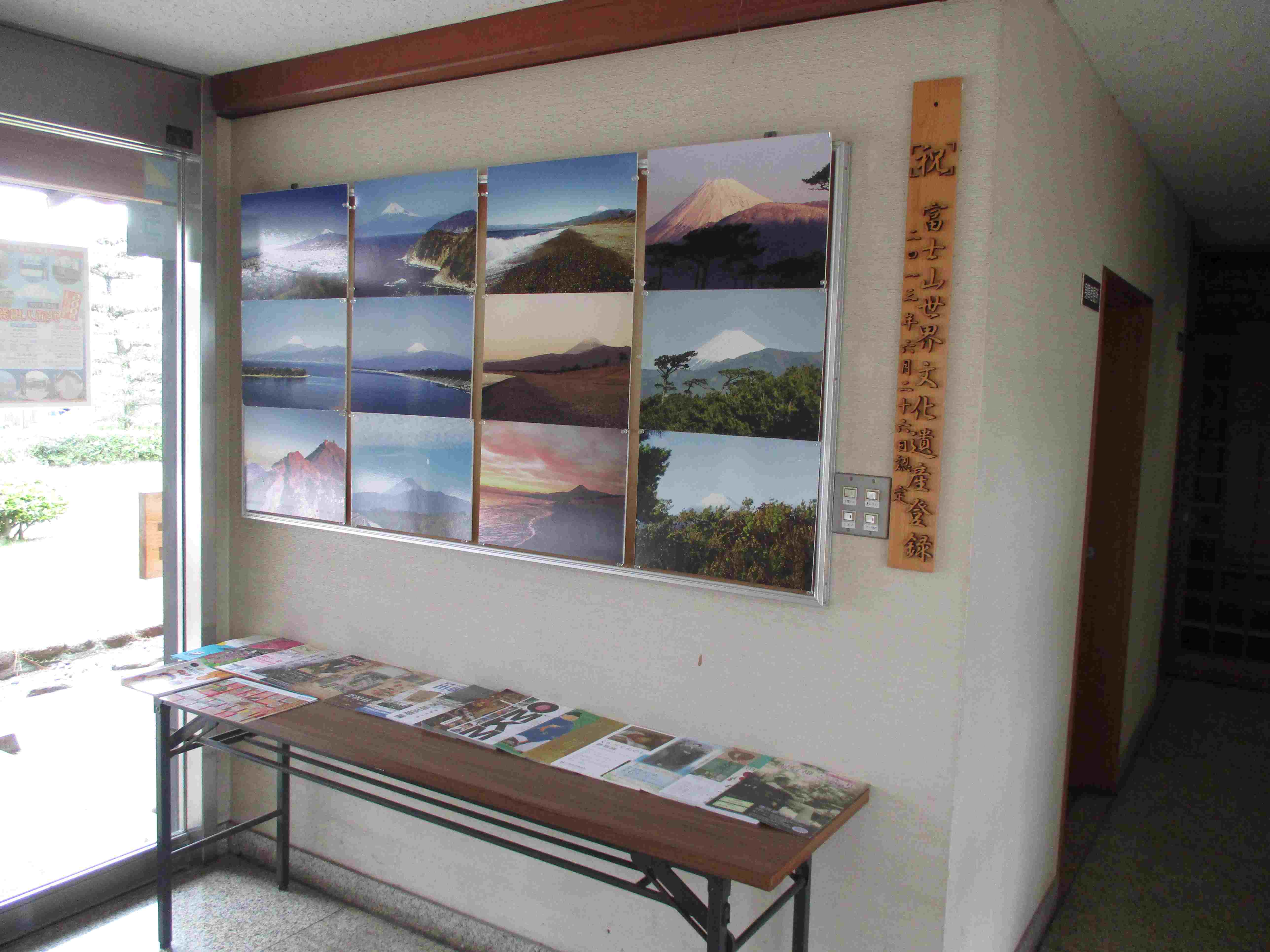 In front of。Corner to celebrate the fact that Fuji If you take a look at the other side has been registered as a World Cultural Heritage。But this Fuji we were trying to register with the beginning, World Natural Heritage Site、Tourists is Yara dust dropped You went rejected in question。It was registered as a cultural heritage to a few years later、Hopefully Japan for the first time of the might have become a complex heritage is very sorry 😥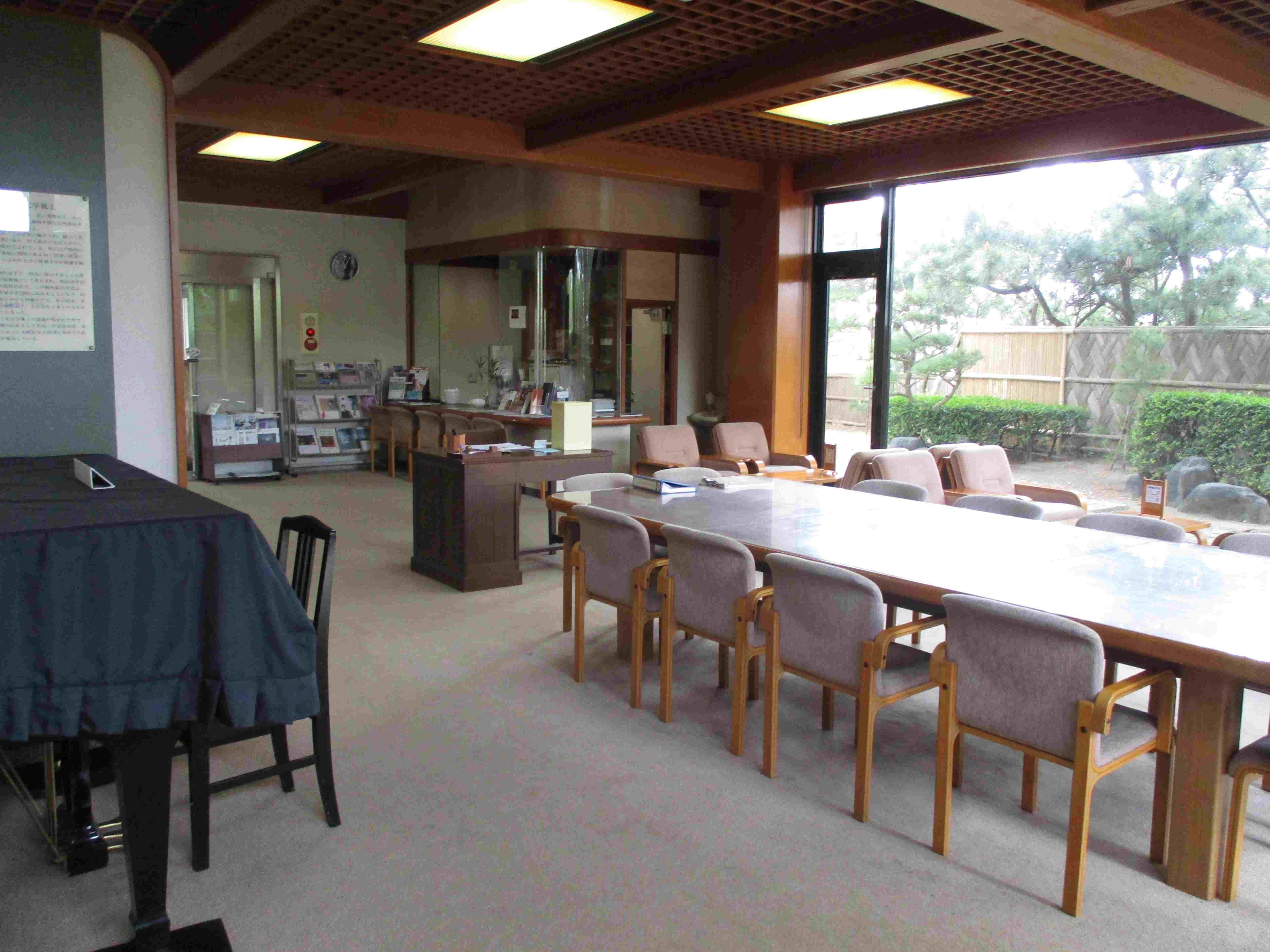 Lounge。Perfect place for the time crush If you are interested in Bokusui Wakayama because the book is located some。It sits also on the sofa to chair。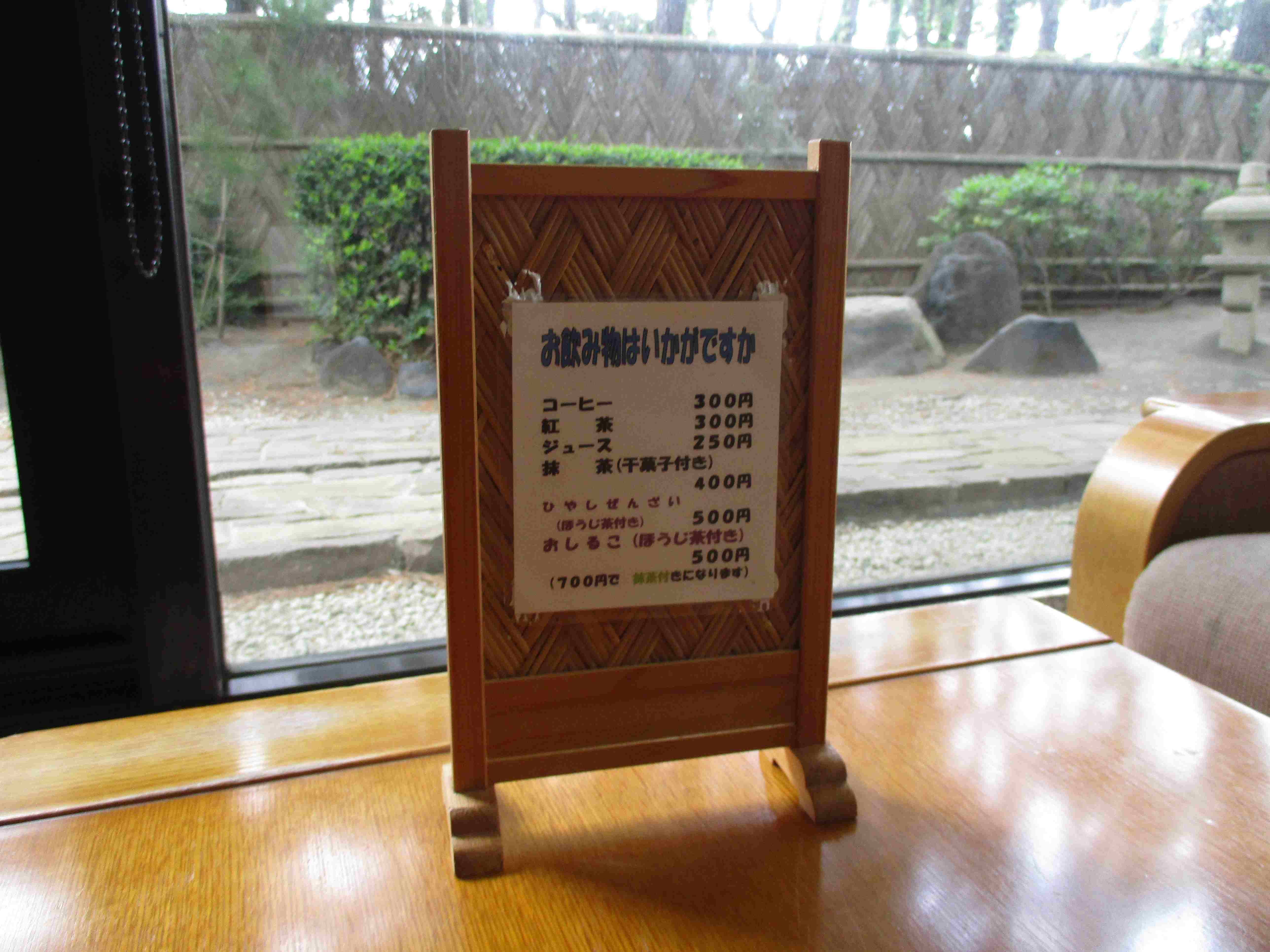 In fact, here it is can also be used as a coffee shop。Cheaper prices because Numazu。Also to have settled down than poor coffee shop、I good mood tea while looking at the garden with a taste more than anything。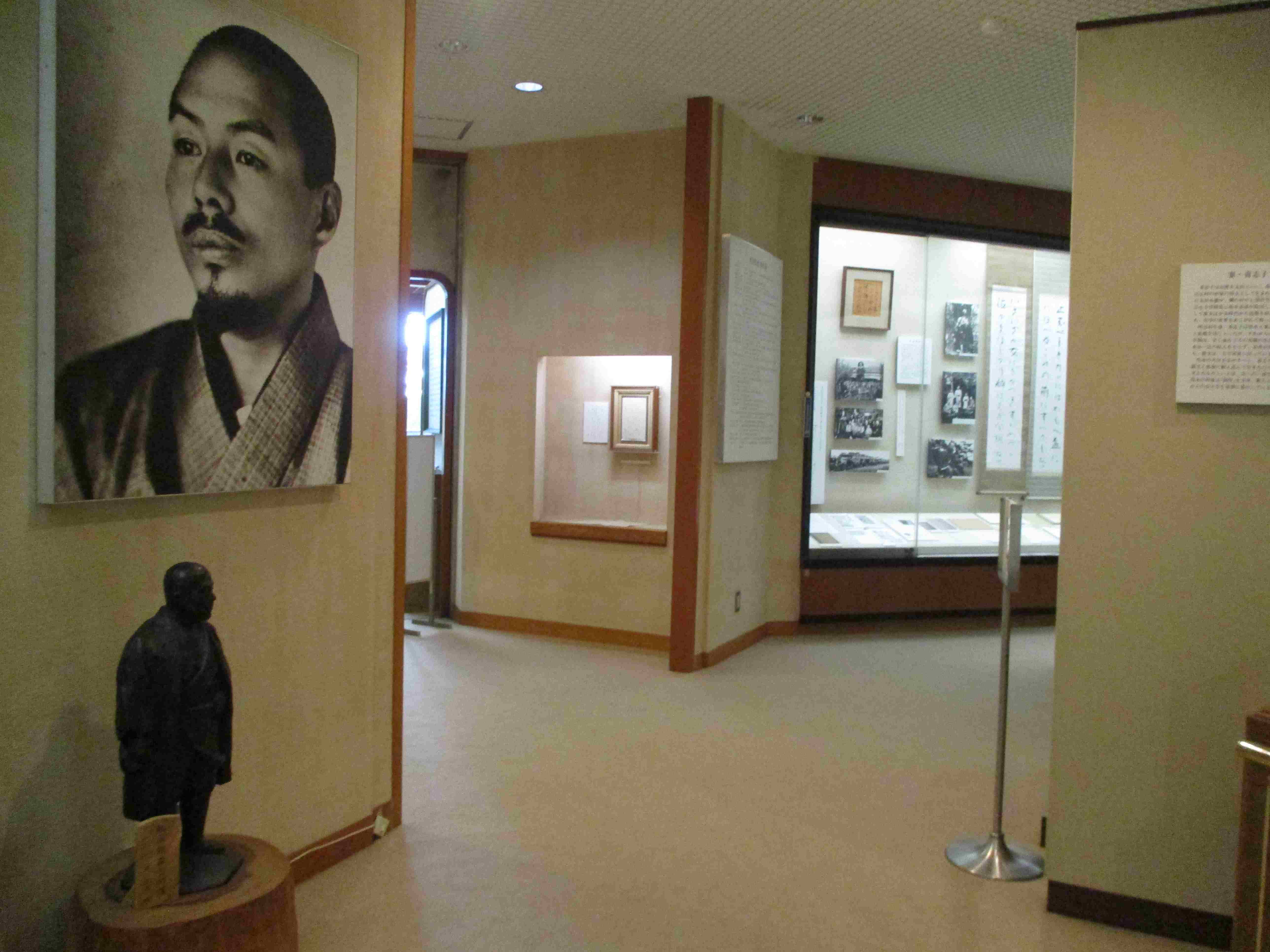 The entrance of the exhibition hall is like this。I photography I was told OK、Please a break only at the entrance not afford to not would put on the Web for free for indeed there is a 200 yen admission fee。Here, from the upbringing of Bokusui、Has also been actually use have reproducibility of study。It had been decorated firmly also trihydrate photo of Waseda。
Now、Cats the Bokusui Memorial in the distance when I look at the Memorial Hall of the parking lot as you go to the Thousand beach and after。It is Wagamonogao 😛 Oh、I did not look at the cat in the Speaking harbor entrance park、Suppose settle for because it was seen in here。It should be noted、Here parking is unlikely name of is also troubled by the case because it is free to come by rent-a-car, etc.。
Now、And after the Bokusui Wakayama Memorial、Go straight for a further came the road from here。You go away from the rapidly harbor entrance park、In fact, I've been approached in Numazu Station。I It is also good with the bus Tired Well。It has opened the way to be out on the coast towards the left-hand side and walk a little。Soshitara and cut up the stairs toward the coast go to there。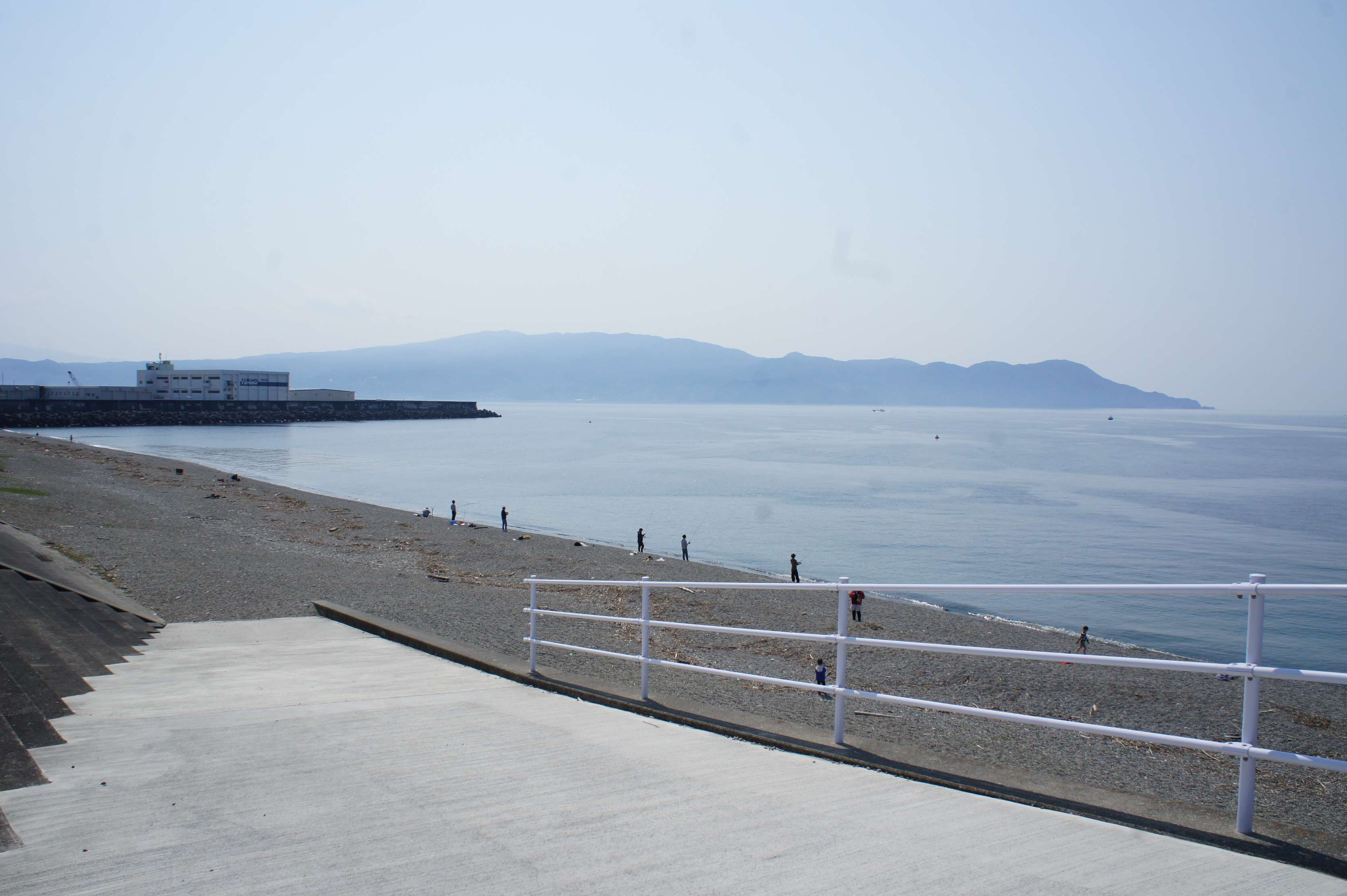 Thousand beach arrival! It is often people who have a fishing。Sakitcho of the peninsula of the image'd say Osezaki。It is a good idea to spend slowly on the beach down from here。In light of the full moon is the sea at night、Also fantastic landscape light that is reflected in the wave front is followed toward the beach from the Suruga Bay off the coast can be seen。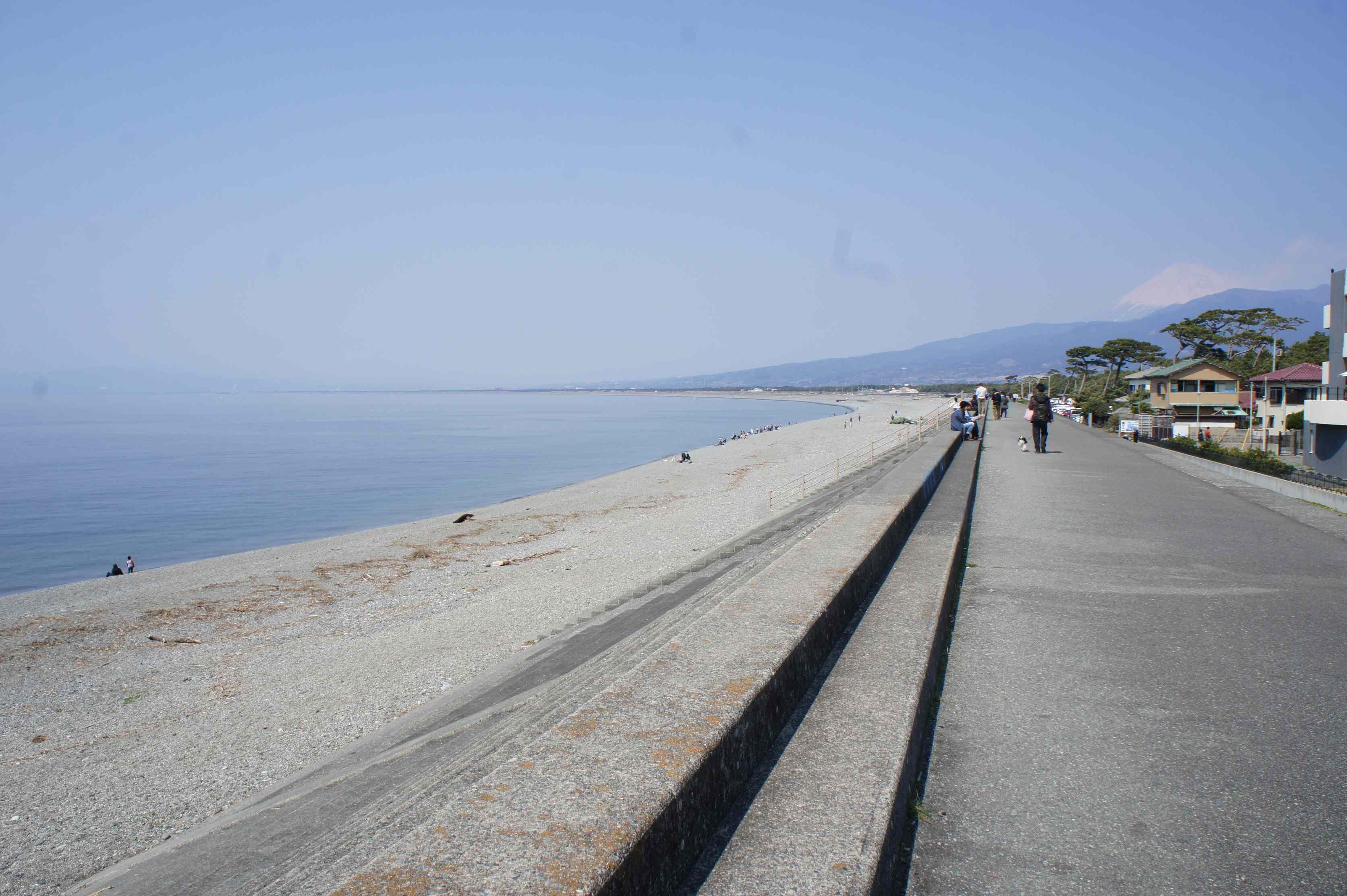 Mount Fuji is in the opposite side of the previous photo and thousand Matsubara of collaboration。Landscape and I this is the love of Bokusui Wakayama。Although pine forest when the Imperial Villa was the main、Here you can see the landscape that feeling of freedom because there is no any unobstructed to Ashitakayama from Suruga Bay。By the way, it's a local school here will be or become the course of the marathon。By folding back the place that I went straight 5.5 km marathon also here of high school I was attending original was the distance of the back come 11 km far。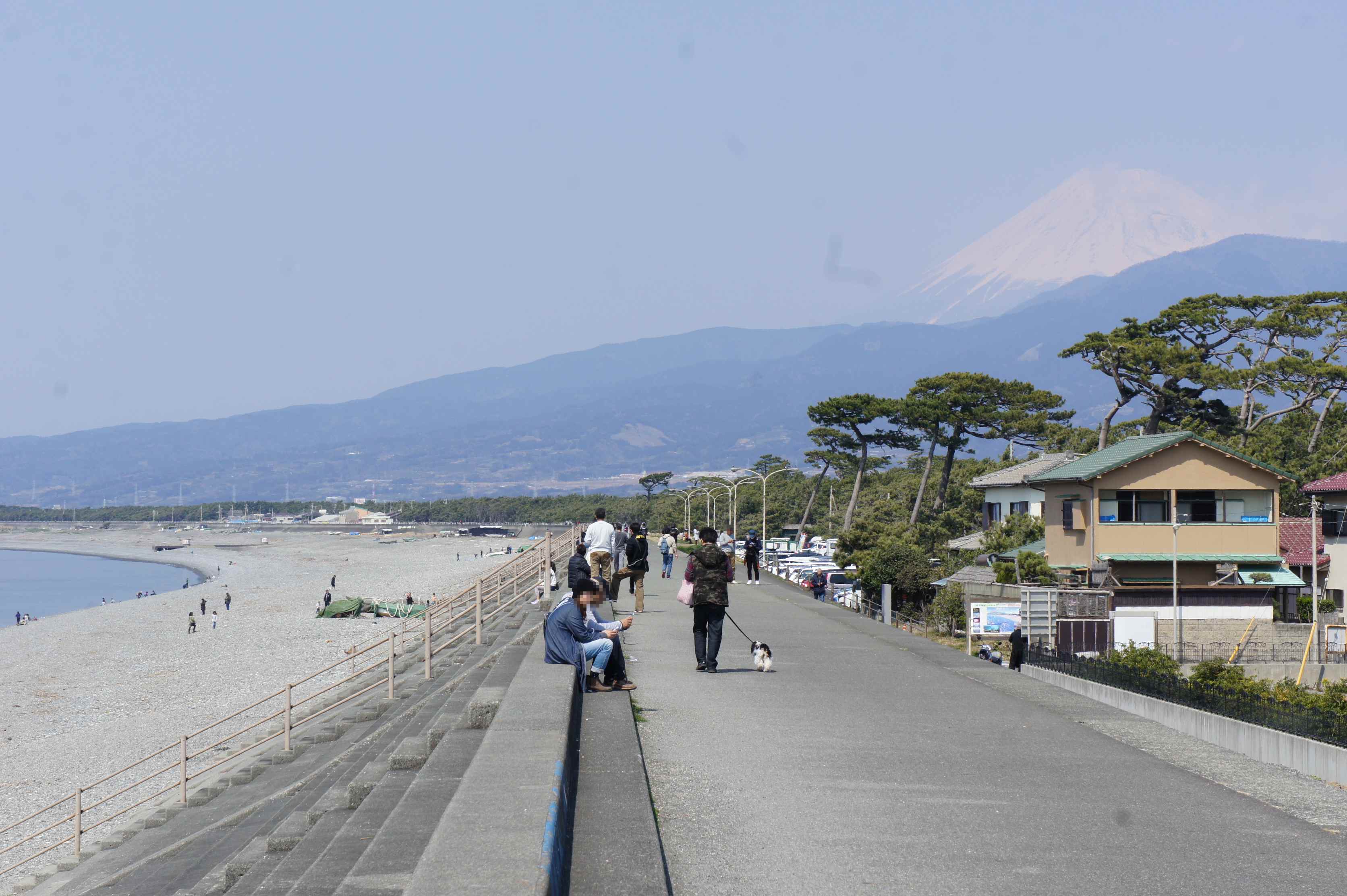 Perfect shooting point is probably here。Mountain visible in the distance is Mount Fuji on the other side in the Ashitakayama。Summer is of course the bustling with sea bathing、It will also be made fireworks。Is I'm famous fireworks of the Kano River Speaking of Numazu of fireworks、Those fireworks display of the thousands of beach also of medium people。In particular, water fireworks thousand specialties of beach fireworks。Numazu of fireworks at around the end of July、Fireworks display here is the end of August that about one month after the。But those who come from far away is it is difficult to see both unfortunately one of Numazu visit、It is what I would like you to visit us。
Is quite a lot of people because the locals of walk course。I When you are also people who are taking a walk with her dog。Also、But I there is also a parking lot, but not to the extent of Numazu Port、There is also reasonably full。The worry is little that mean there is no parking space That said。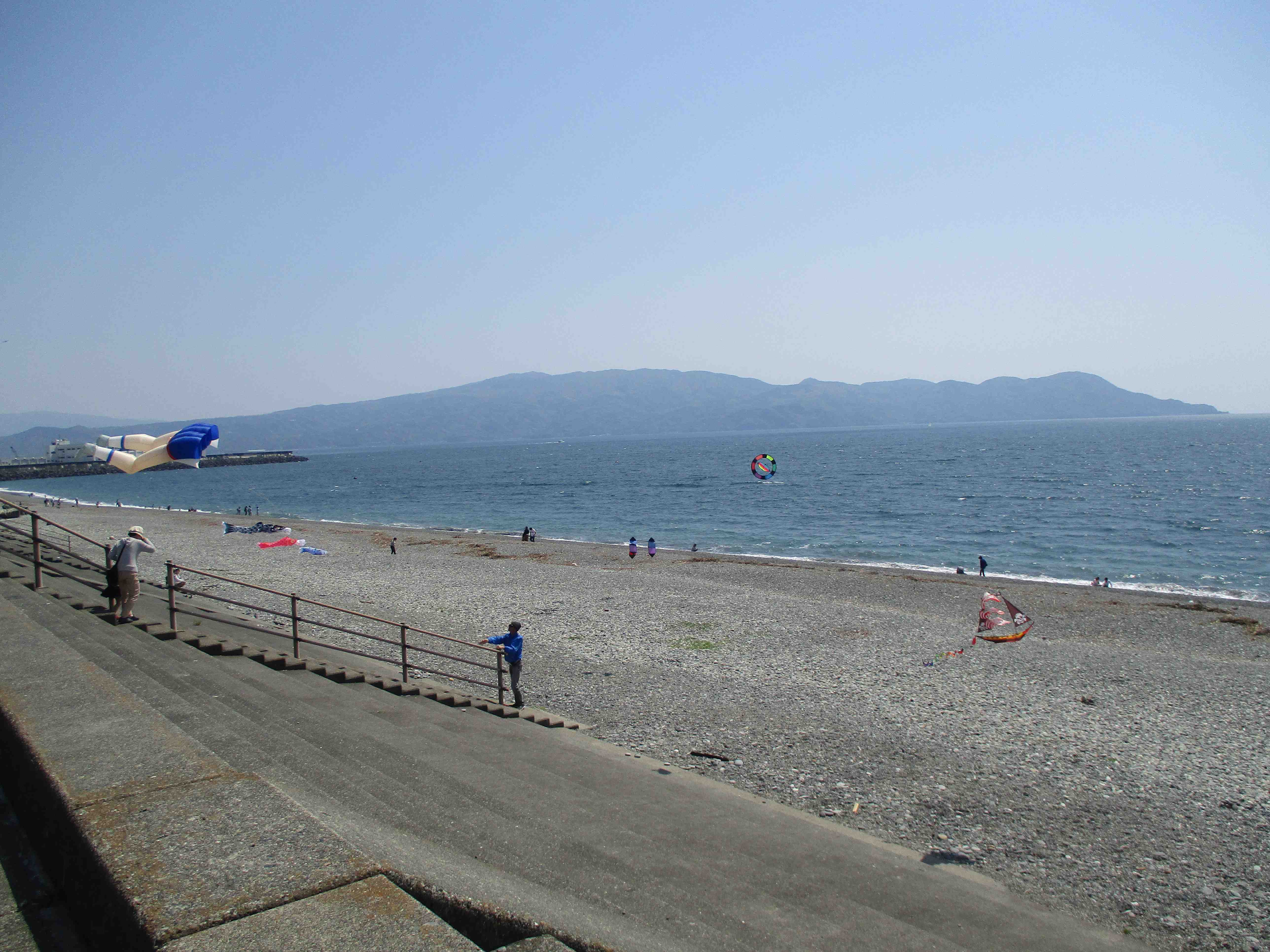 Once to get back to walk toward the harbor entrance park、Hmm? What's that?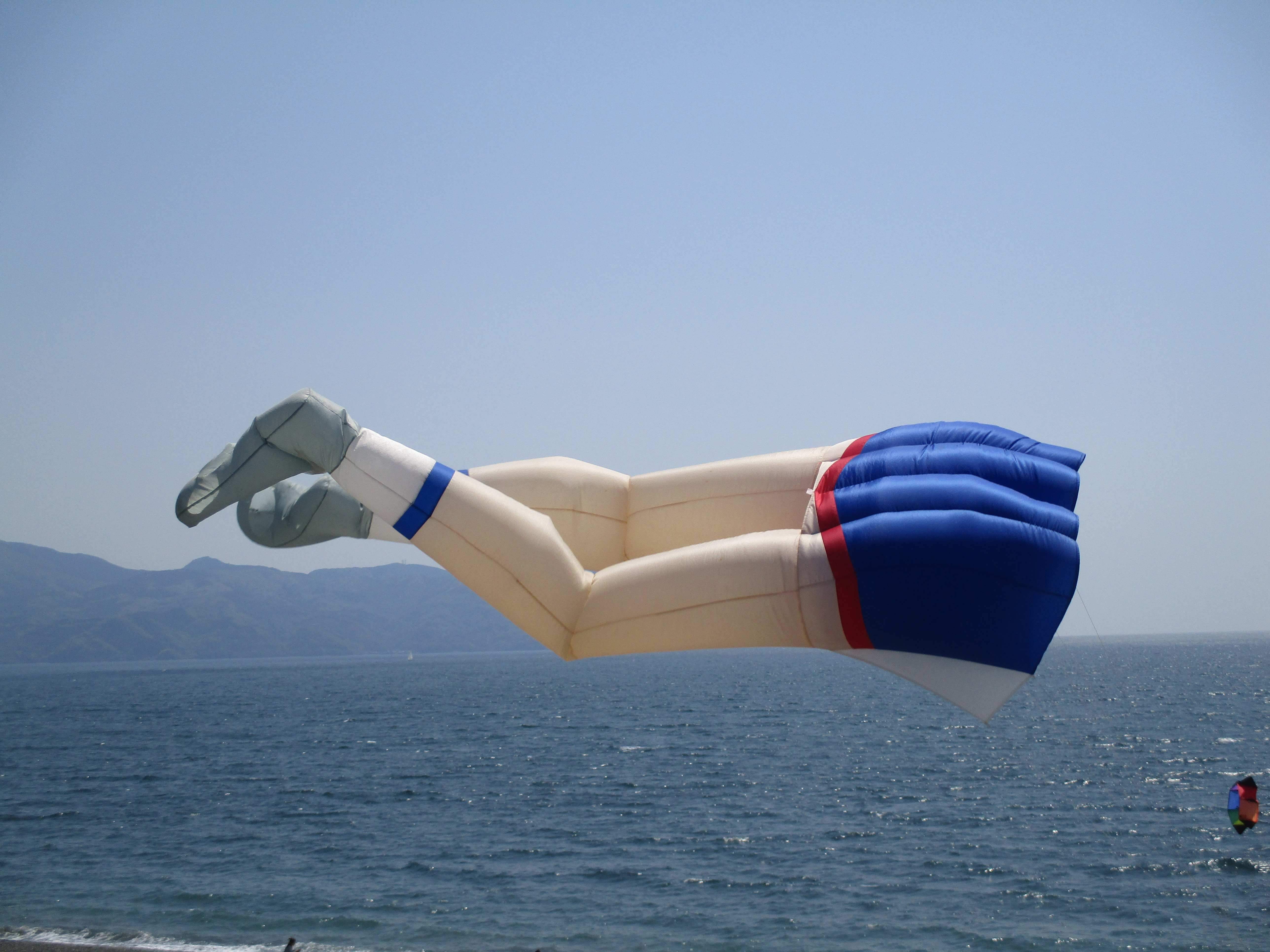 Lower body ...? ? I wonder what in these kind of things are raised。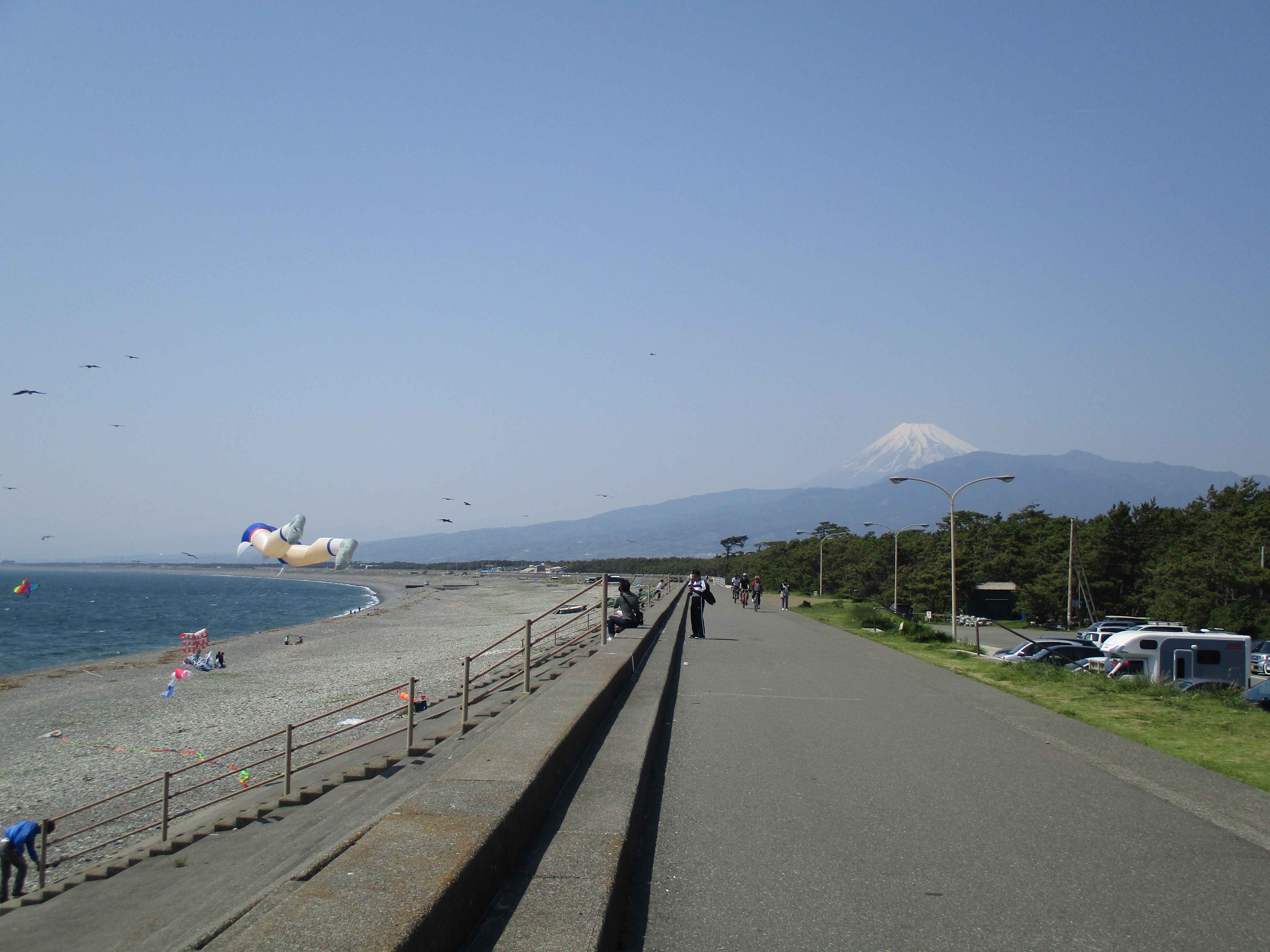 It's much trouble、The time being commemorative photo to back the Fuji 😀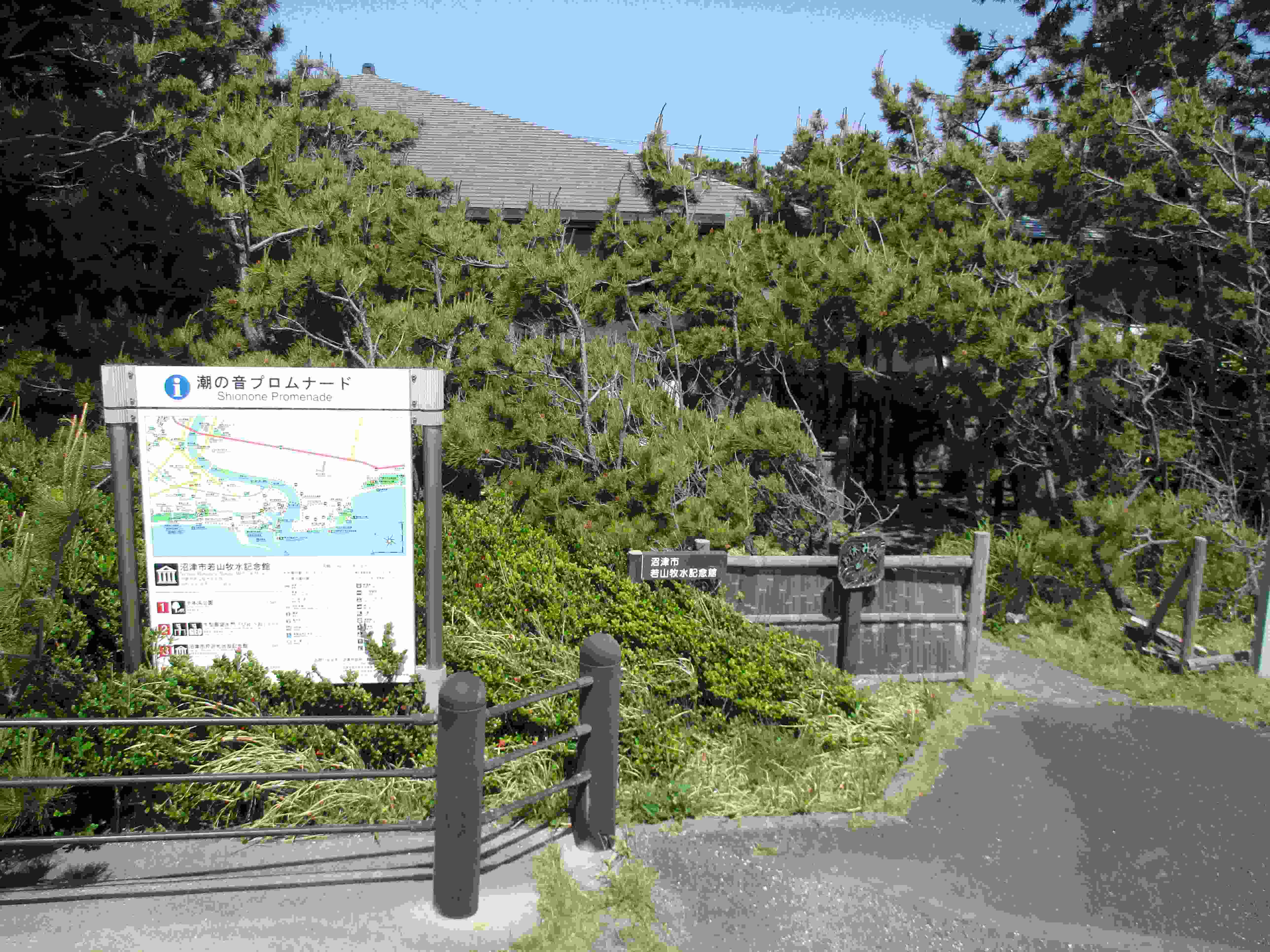 It seems to put in Bokusui Wakayama Memorial also from Thousand beach side。I did not know that……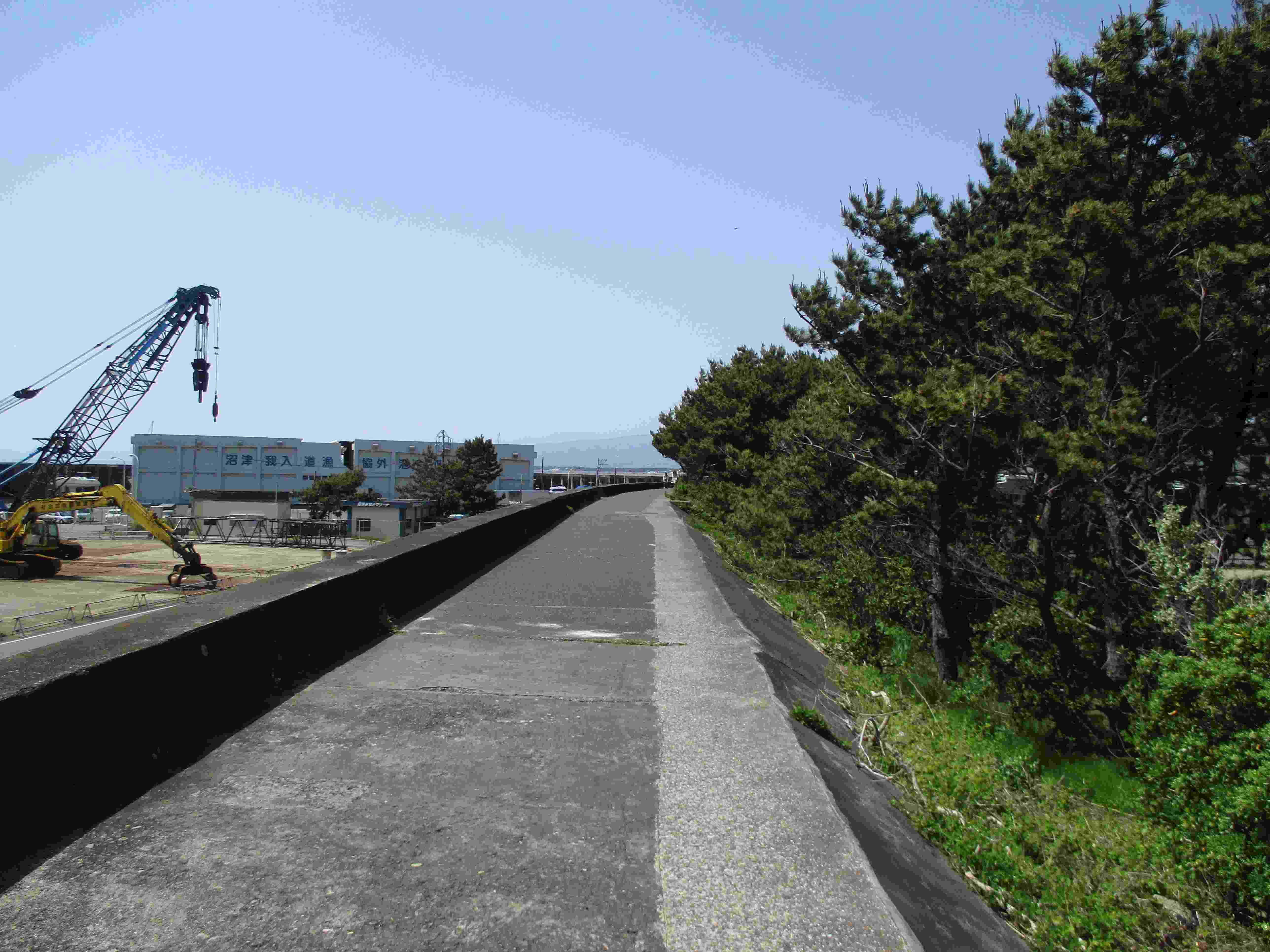 It becomes so narrow road and single-mindedly walk with the aim of Numazu。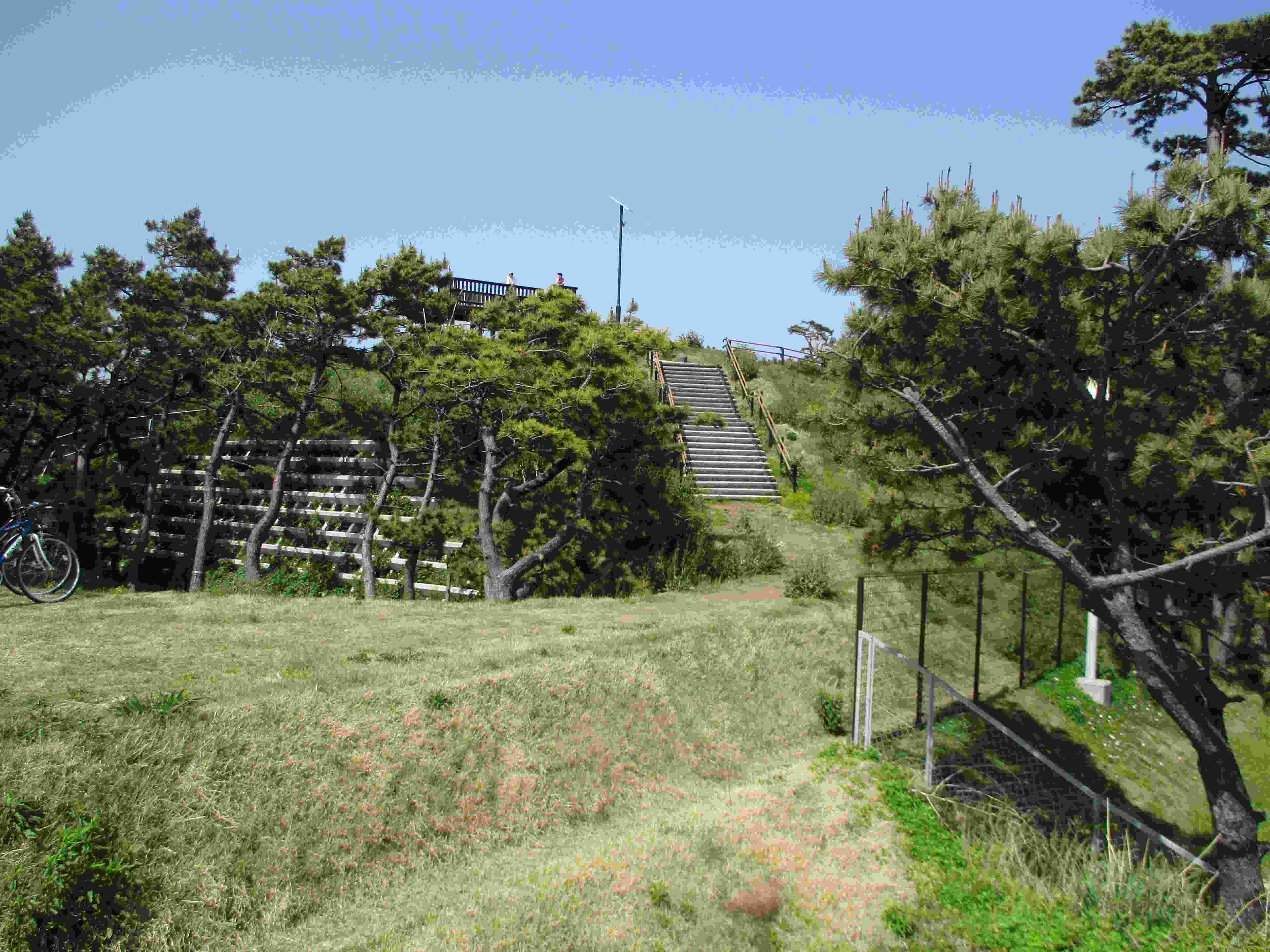 Contact、Let's climb climb since the softening。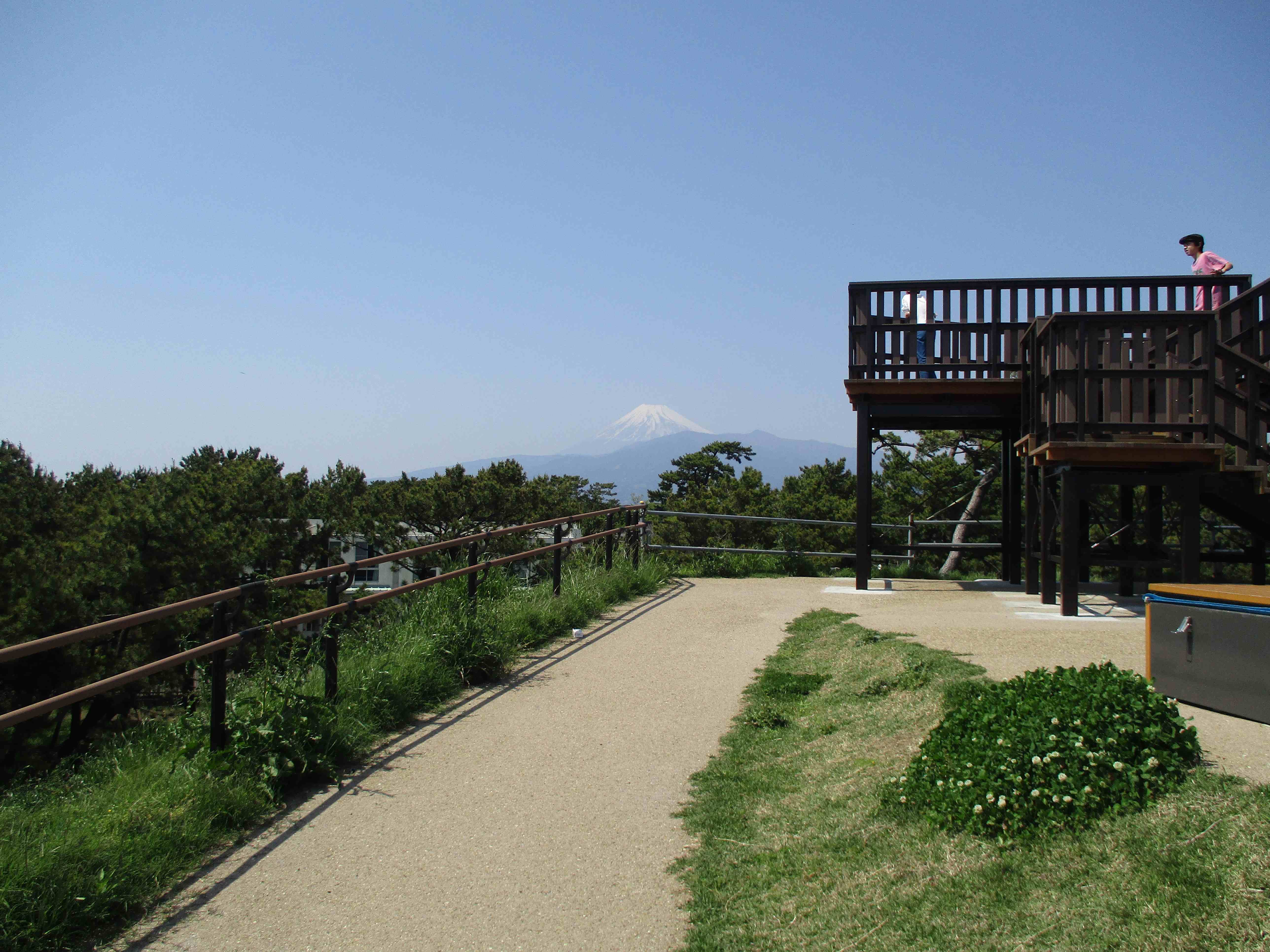 Hill discovery!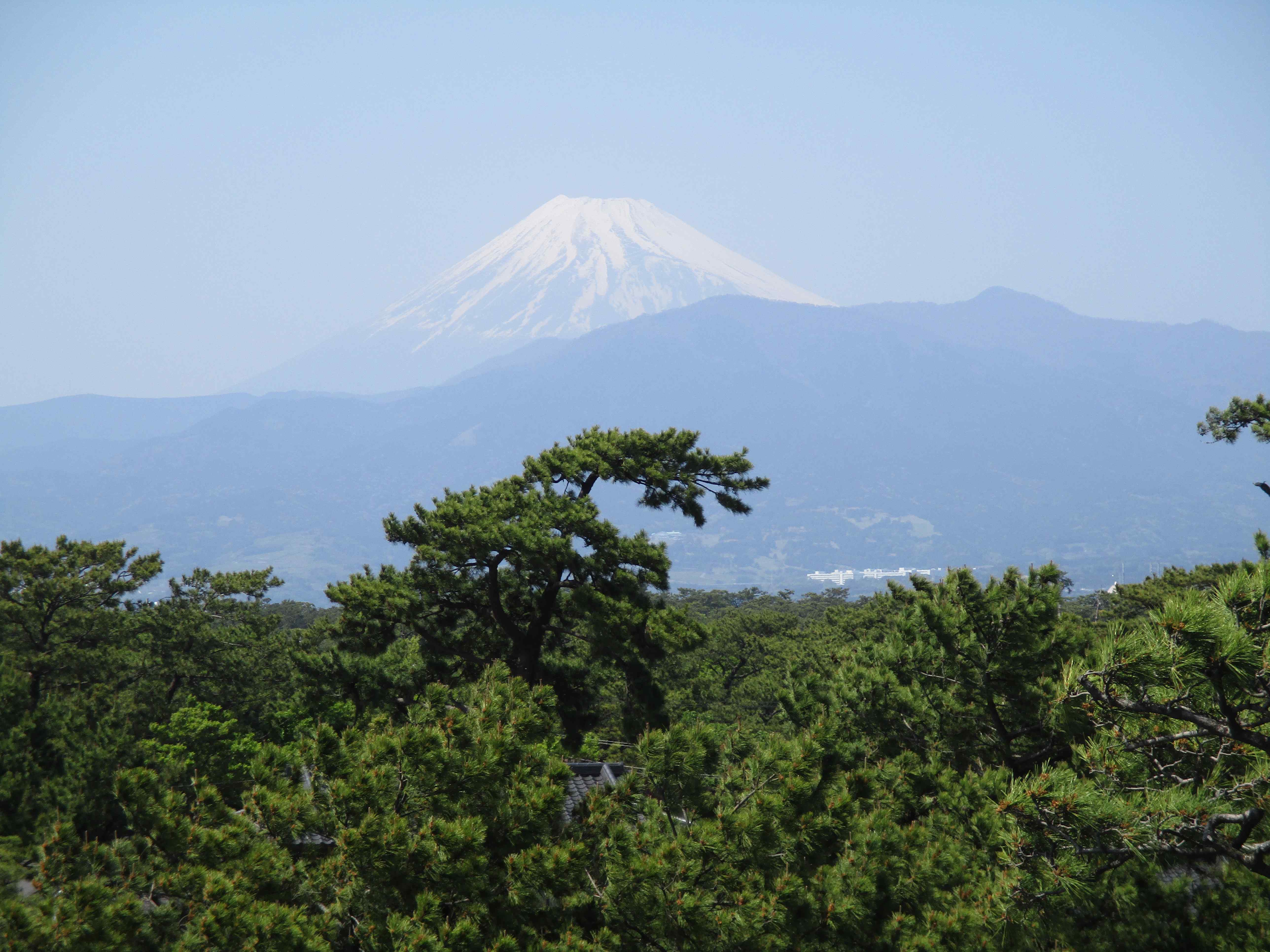 Mount was taken from the top of the hill Fuji! Fuji which is visible to the other side of the Thousand Matsubara。Hey, there are a number of spot with a view of Mount Fuji in such a feeling in Numazu。
Try and Suruga Bay looks beautiful to look at Beppu ax direction。It is a hidden scenic spot。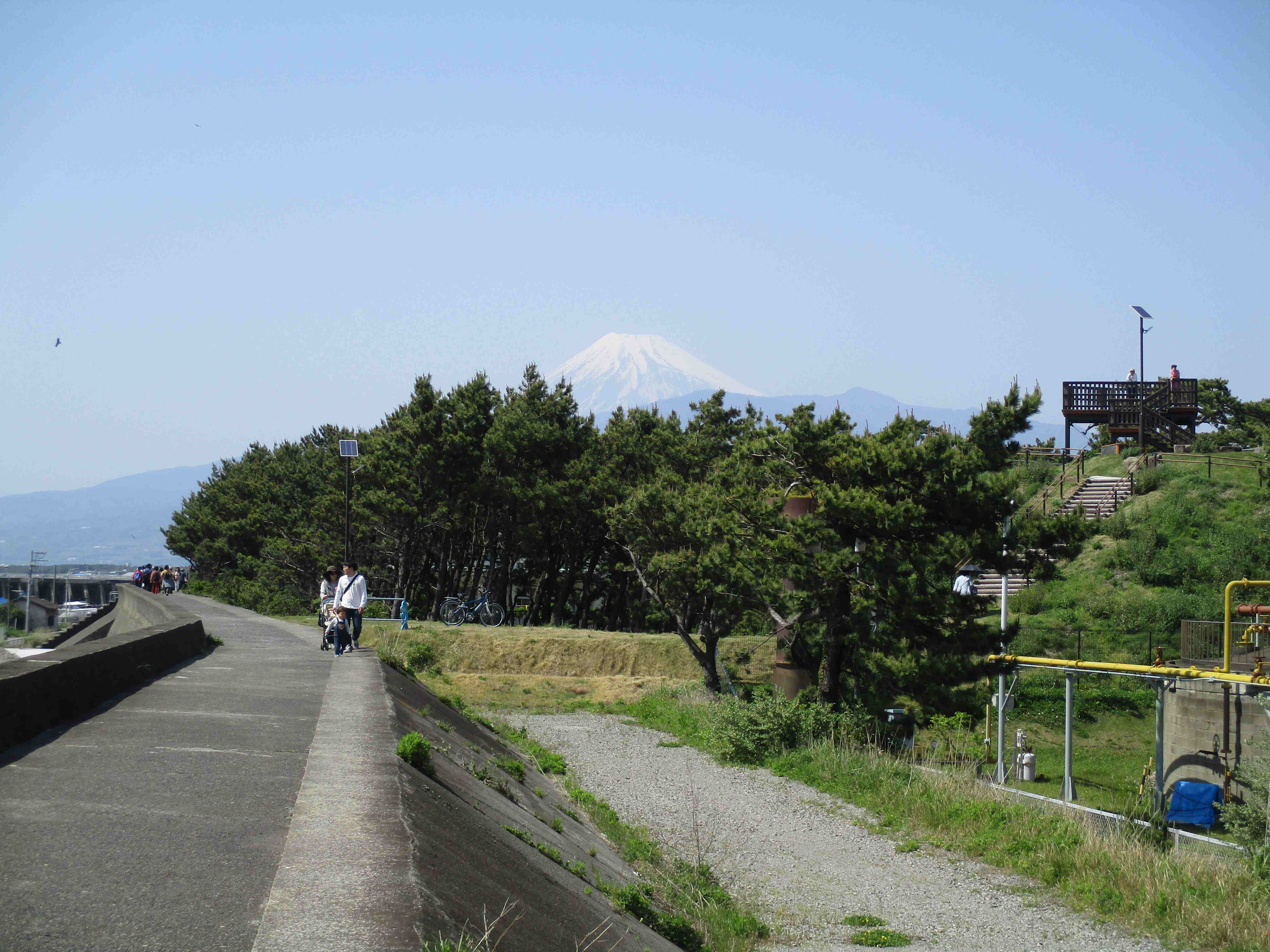 Earlier of the hill and the collaboration of Mount Fuji。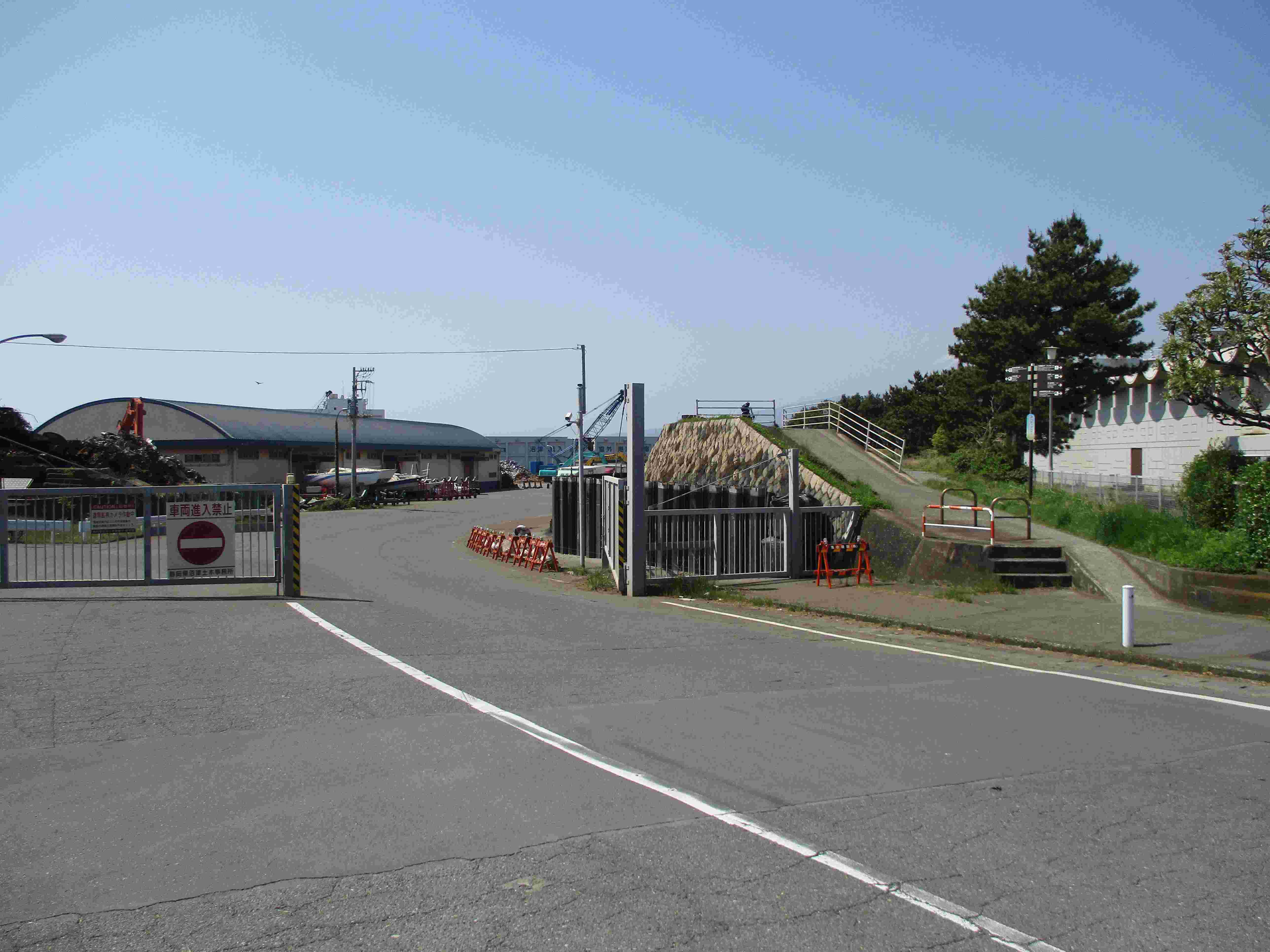 Finally arrived at the harbor entrance park。The upper right corner of the way of this on the image came back!
Finally, do we want to introduce the peripheral and the Kano River Numazu Station。