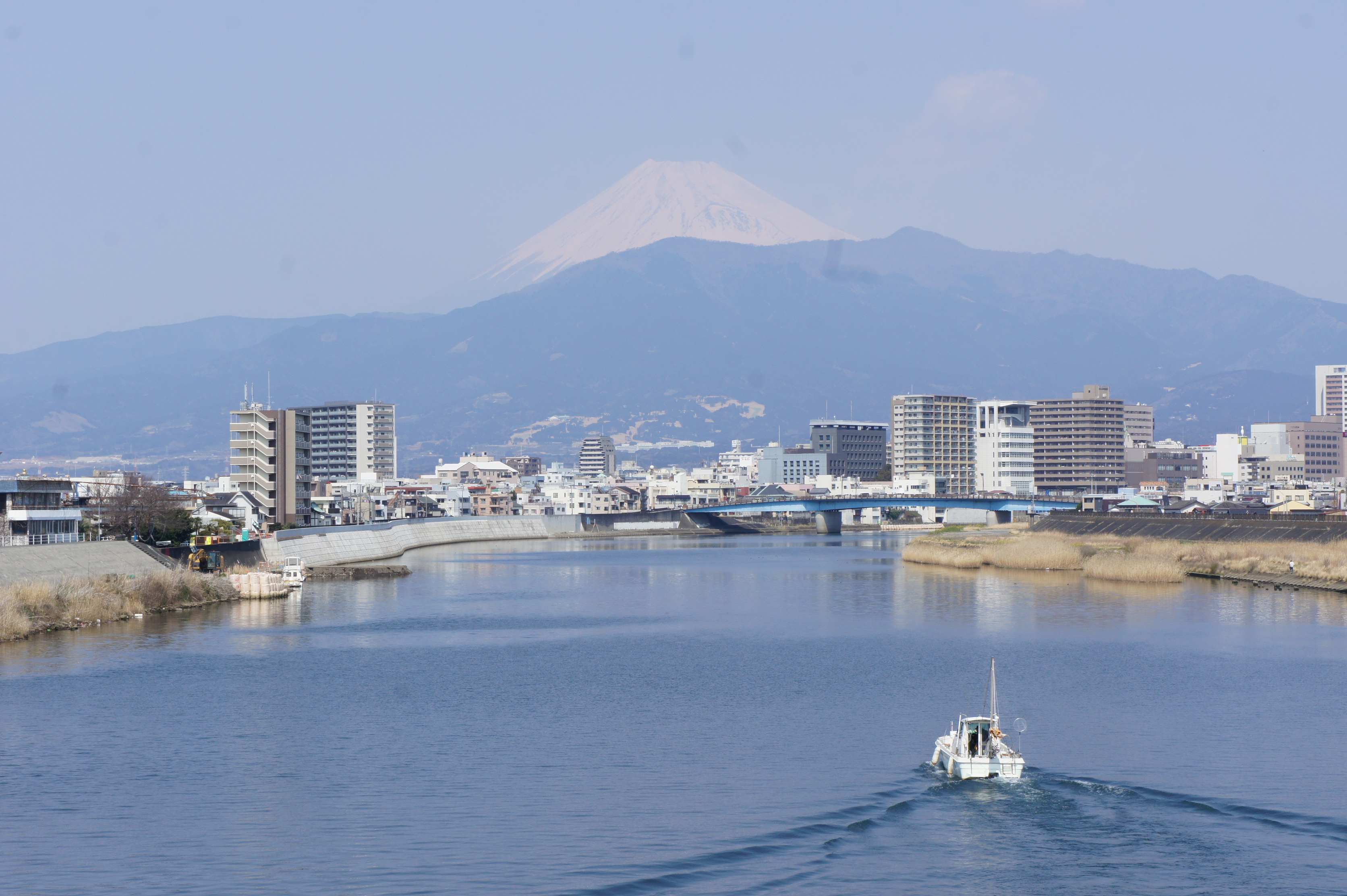 To begin with、It would be a good idea to use it because the bus is out to go to Numazu Port from Numazu Station。Previously, it seems not now unfortunately I free the bus had come out。(EV bus became the start of the test operation on October 10, 2018。Detail is"Ride chance is only now! Numazu Station of free EV bus - Numazu between during the test operation"At)
After that, but there is also a hand to use the ferry、It is in a separate article someday。Introduction described the case to go from the Imperial Villa Memorial Park。
From Imperial Villa Memorial Park to go to Numazu Port There are several candidates。If the rental car about 10 minutes。That's rent-a-bicycle about 15 minutes。About 25 minutes, including walking time if the bus。After that, but there is also a hand to use the walk and ferry、It also would like to introduce in a separate article。
It is attention to the stop station is in relation to bus。Although it may be Norere to the bus via the Numazu Port、That the bus is not only running about five to another day at weekends and limited unfortunately。So usually you will get on the Izu Hakone bus of Numazu Train Station from the Imperial Villa Memorial Park main gate near the bus stop "Imperial Villa"。This bus is pretty song's、It could lead to a situation that does not know where can I get down If you do not know in advance the station to get off。It will get off at the bus stop called "Magishima"。It is a good idea to tell the effect you want to go to Numazu Port to the driver if the anxiety。
after、Numazu bus attention to the timetable because it is not intended, such as more and more come in every few minutes。Since the 25 minutes go smoothly、Depending on the timing the coming of bus also to the fact that it takes more than one hour。Also it is not get there enough crap had to pass through a few minutes ago when you get to the bus stop。
there、Recommend the case for walking。Since about 35 minutes roughly that's walk、Is faster on foot as long as the wait for the bus more than 10 minutes。Furthermore, although I fast a little bit and use the back roads、If other than locals whether it is good to return the main street running through the bus。Because maybe get lost。After that it should aim at the Numazu Port follow the signs。
Now、The biggest reason is recommended to walk、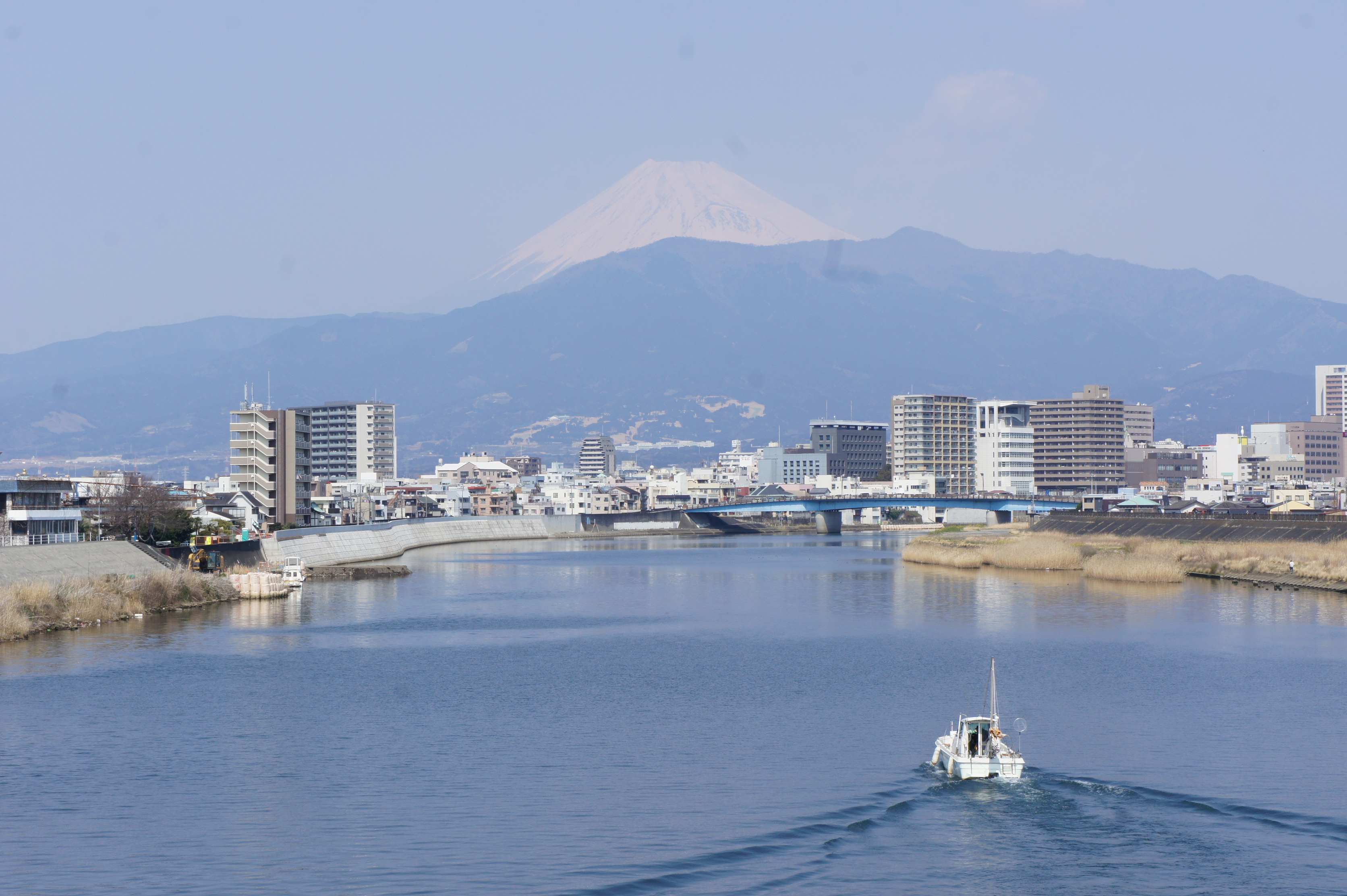 It is seen this landscape of time across the Kano River! Just have become boat is not running picture over!
Here on the harbor Bridge。Get off at Magishima but will be passing through even when towards the Numazu Port、I have got passed in an instant and would come to Numazu in the bus becomes not far from views of the landscape from the Imperial Villa。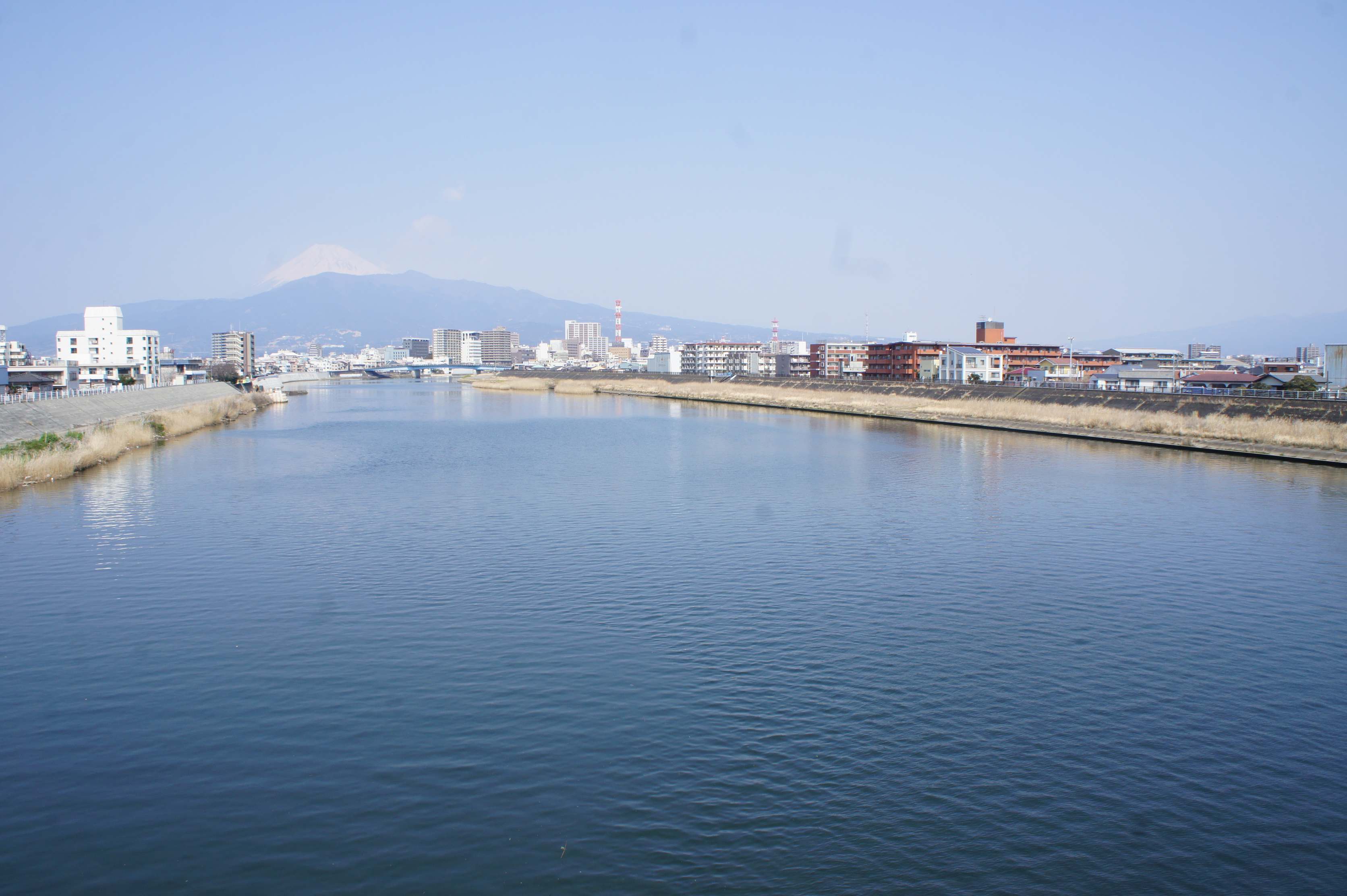 Pictures taken earlier photos that you zoom the Mount Fuji。In fact Mars looks like this :-Light blue of the bridge at the Perpetual Bridge which is visible to P front、I building of the brown a little look in the back is the Riverside Hotel。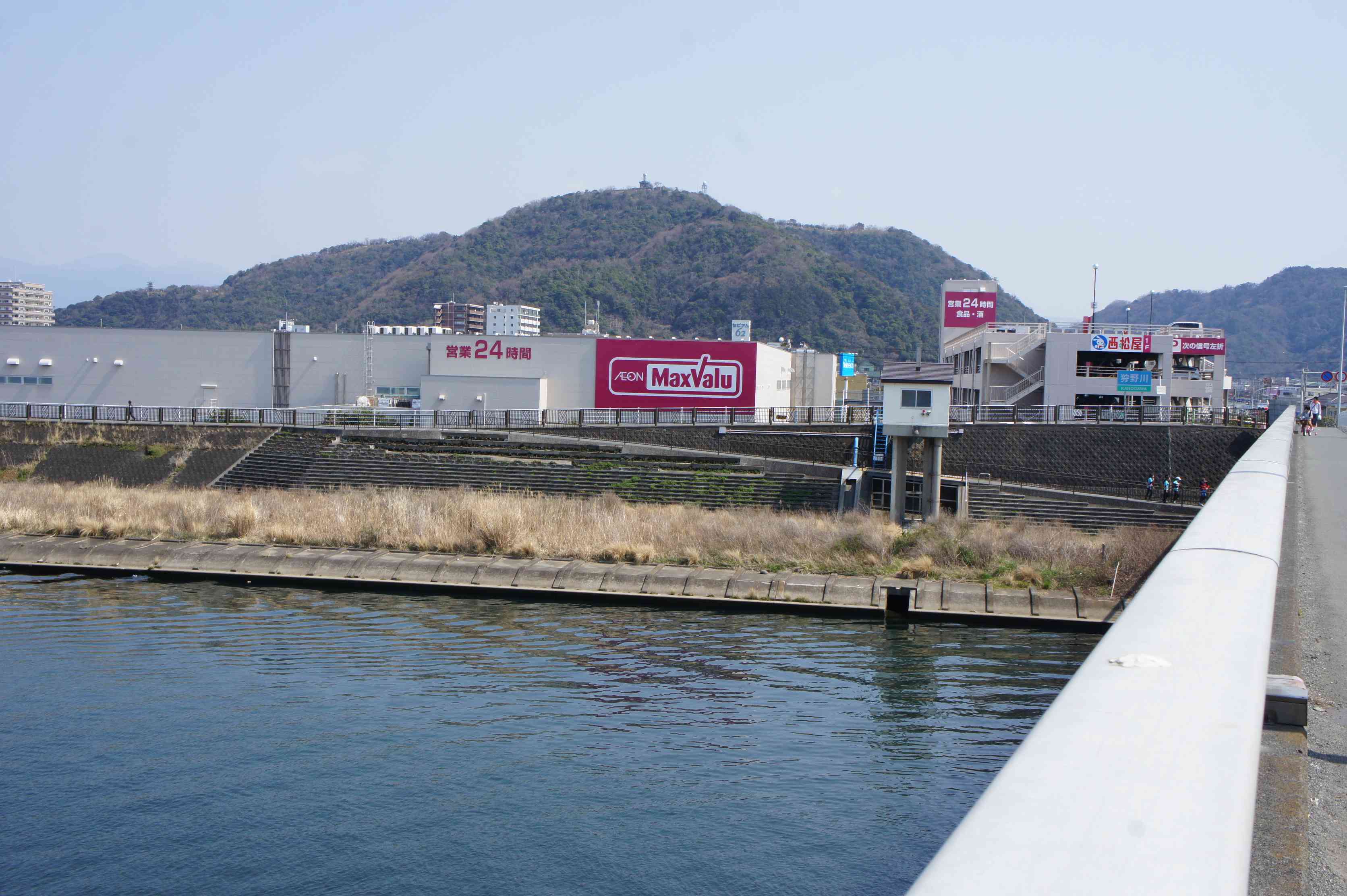 Please try to stop by when the Kobara is empty because there is a MaxValue just before across the harbor Bridge。Numazu specialty "tall bread" also is sells naturally。Moreover, cartoon characters had been printed on the bag of salt caramel taste If you take a look at this before。I wonder if there is also a character of love live Sunshine?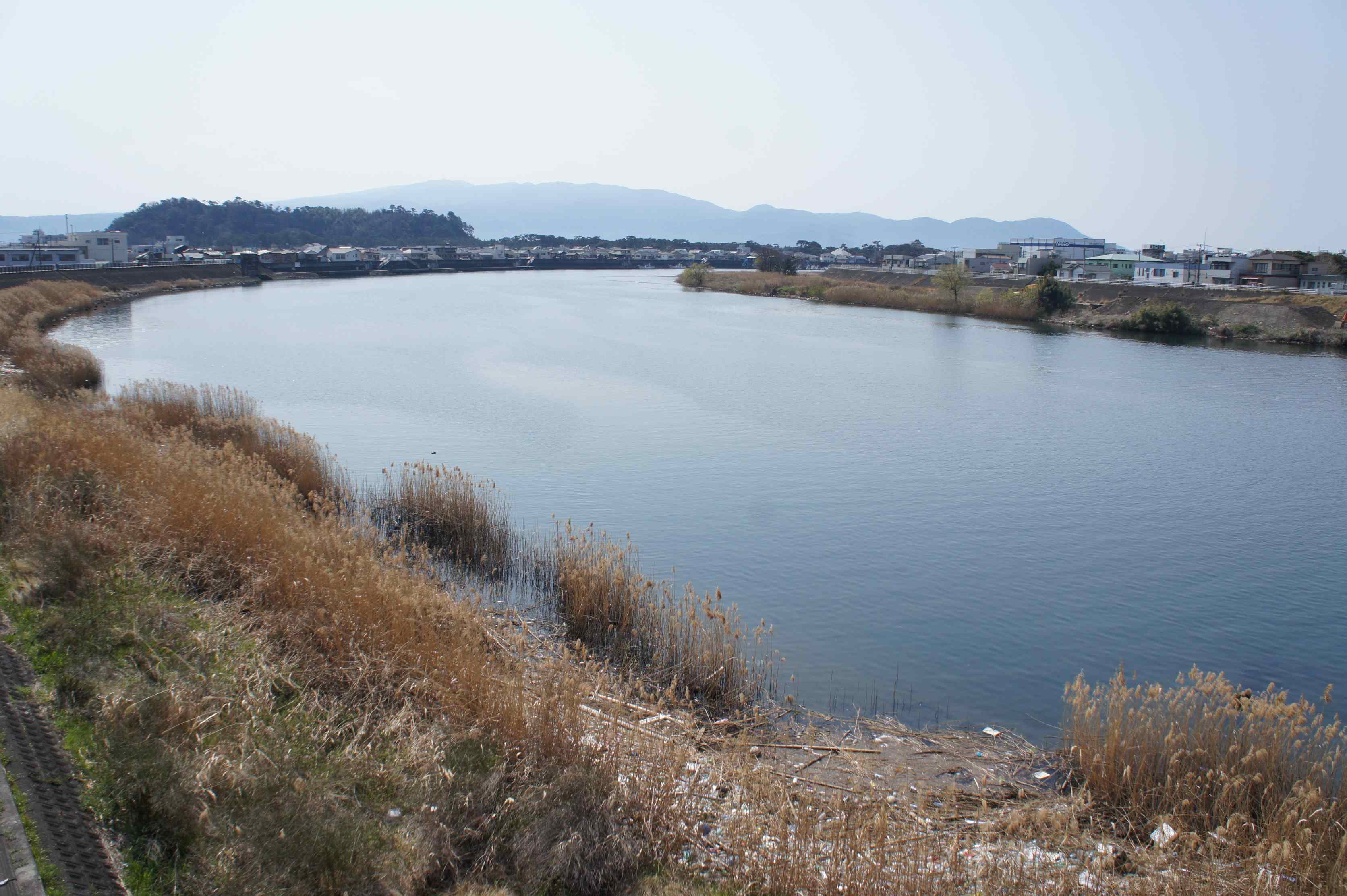 Ushibuseyama as seen from the harbor Bridge。I look faintly in the back is the mountains of Uchiura and Nishiura。Pretty far for you can see if it from here。Bicycle's a considerable tough distance。When going down the Kano River Numazu、And it continues to Suruga Bay。Olden days、Kana do that by now there is somewhere in the Pacific Ocean at the time of the elementary school I was dropped soccer ball in this river。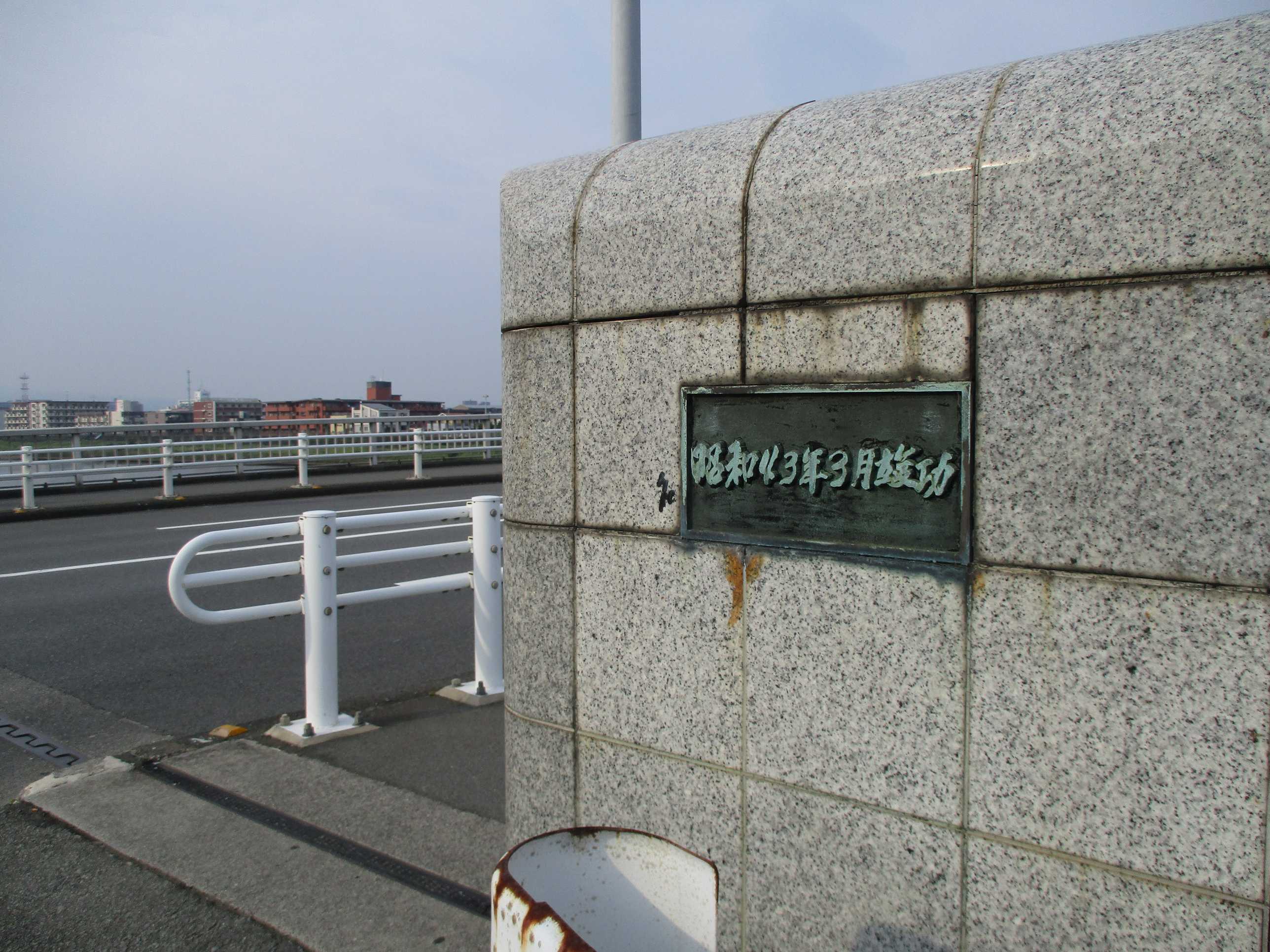 The harbor bridge was built in March 1968。When I asked to talk to my father, who lived in Numazu at that time、In the old days come in Numazu from Kanukiyama direction、So it was not only coming from the Perpetual Bridge around all round the Kano River。Access to the Numazu Port is seems to have become very well since it is this bridge。
Now、5 minutes to go straight after crossing the harbor bridge。
Finally it came I was Numazu Port of restaurant city! It was an increase in the number of once people come here。Here is still the entrance。Let's explore the vicinity of the time being。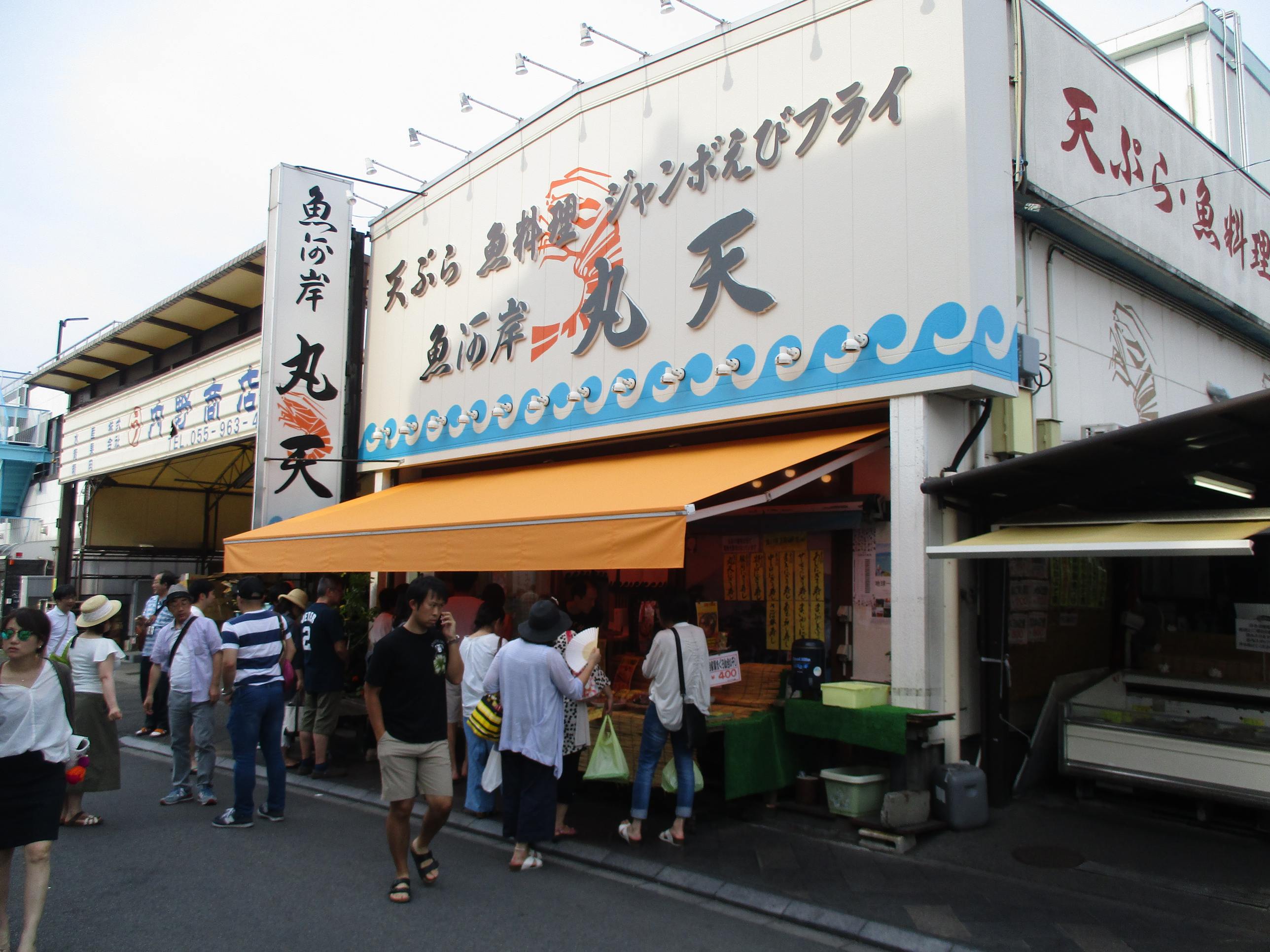 I wonder what will be here If you still say that famous meal treatment in Numazu。Yes、It is MaruTakashi。Well It is a store that is introduced in the Toka TV。As location is facing the aquarium to introduce later。before、Himura and requirements Jun of Bananaman had visited。Is famous shop that is very prosperous。so、Specialty of this shop is to say when over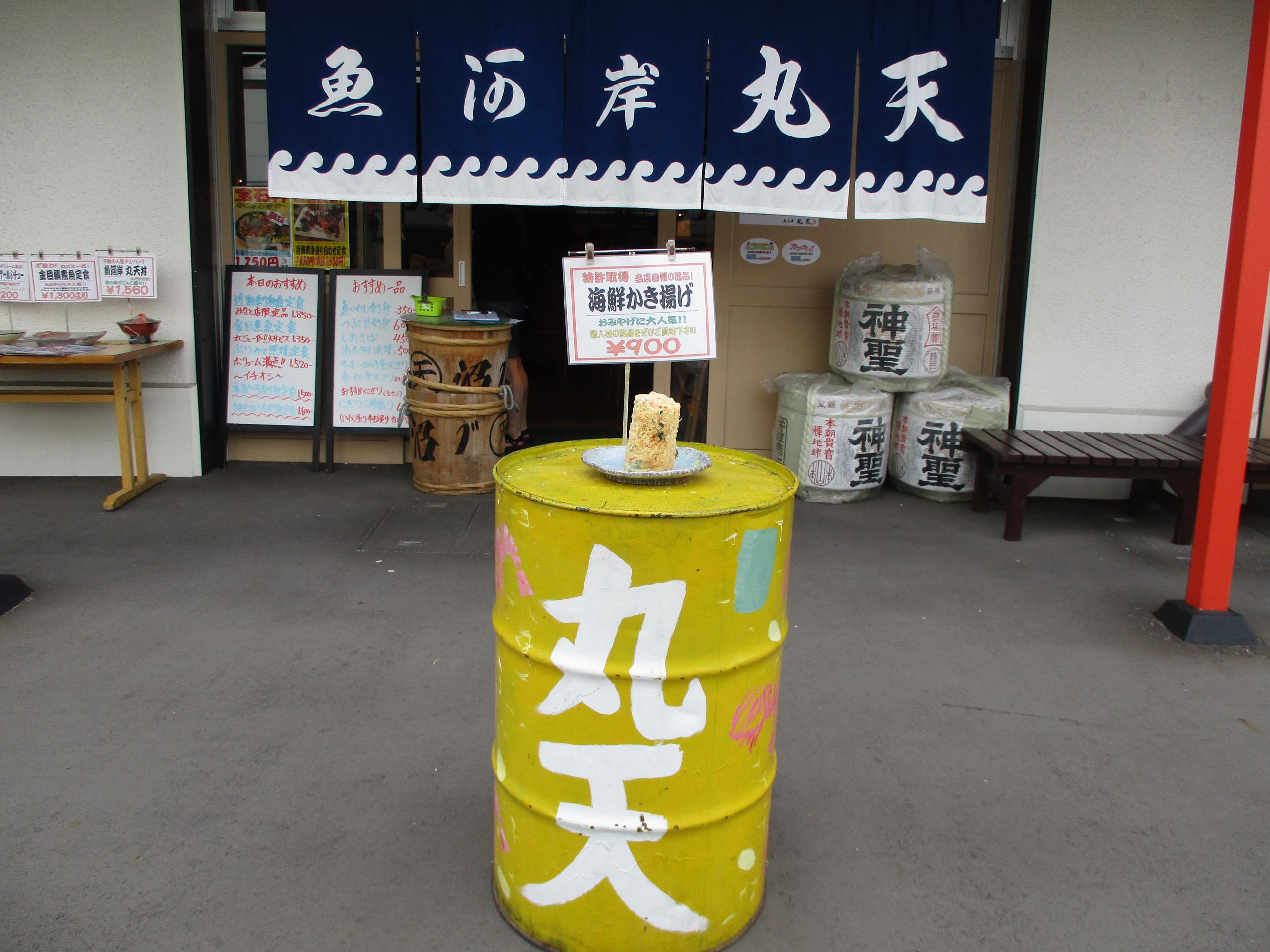 Tower-like seafood Kakiage! It has been openly advertising even before the store。But why the drums? 😕 for the preparation of this Kakiage is seems to be patented、Kudasare careful because they are claims for damages and to try to make the same kind of thing in other store!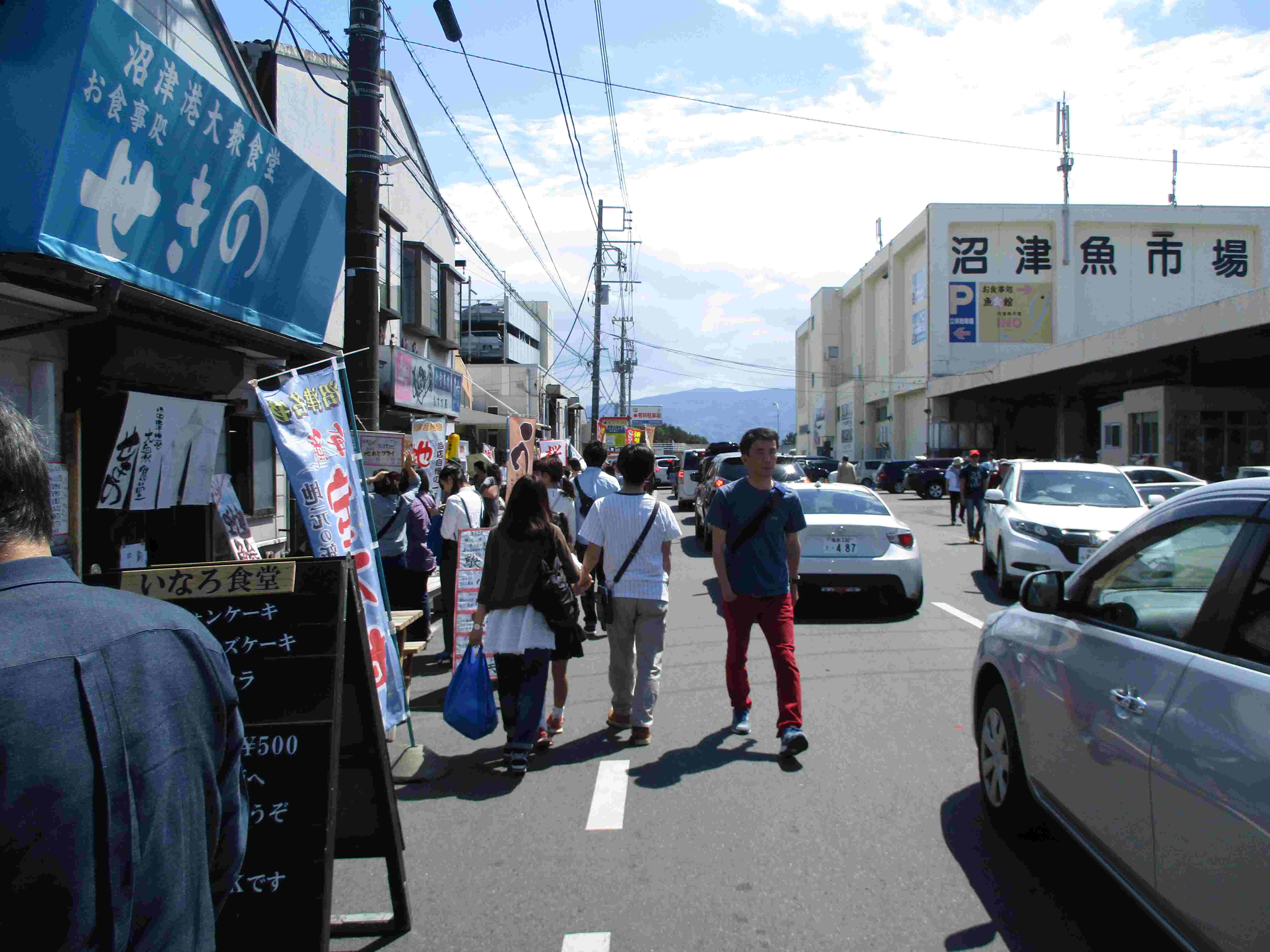 I wonder if Ki to the after famous。Here is the bistro。This store also appears to be occasionally interviewed at Toka TV。As of the street market place look。It is next to the main street of fresh Museum later introduce。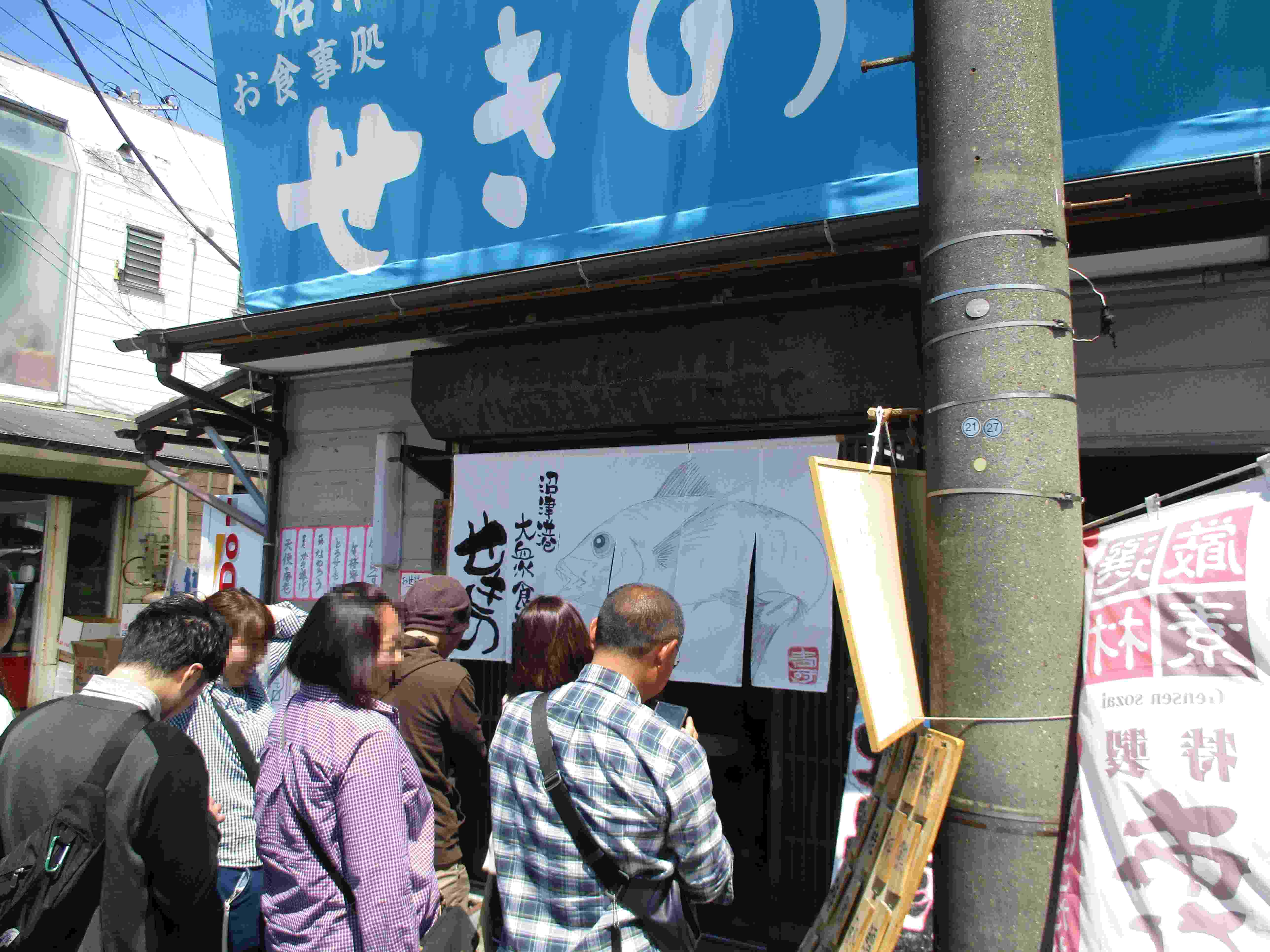 We have lined up as you can see。Well, not only in the place that was introduced this time、I think ...... hit or miss is not because of me of the Numazu store is using fresh fish that has been caught in the immediate vicinity of Suruga Bay。Many times、think、And say what were the words that、Locals does not really meals that in Numazu、I am also do not have to use the port of cafeteria Te scared at the height of the price, regardless of home is also close。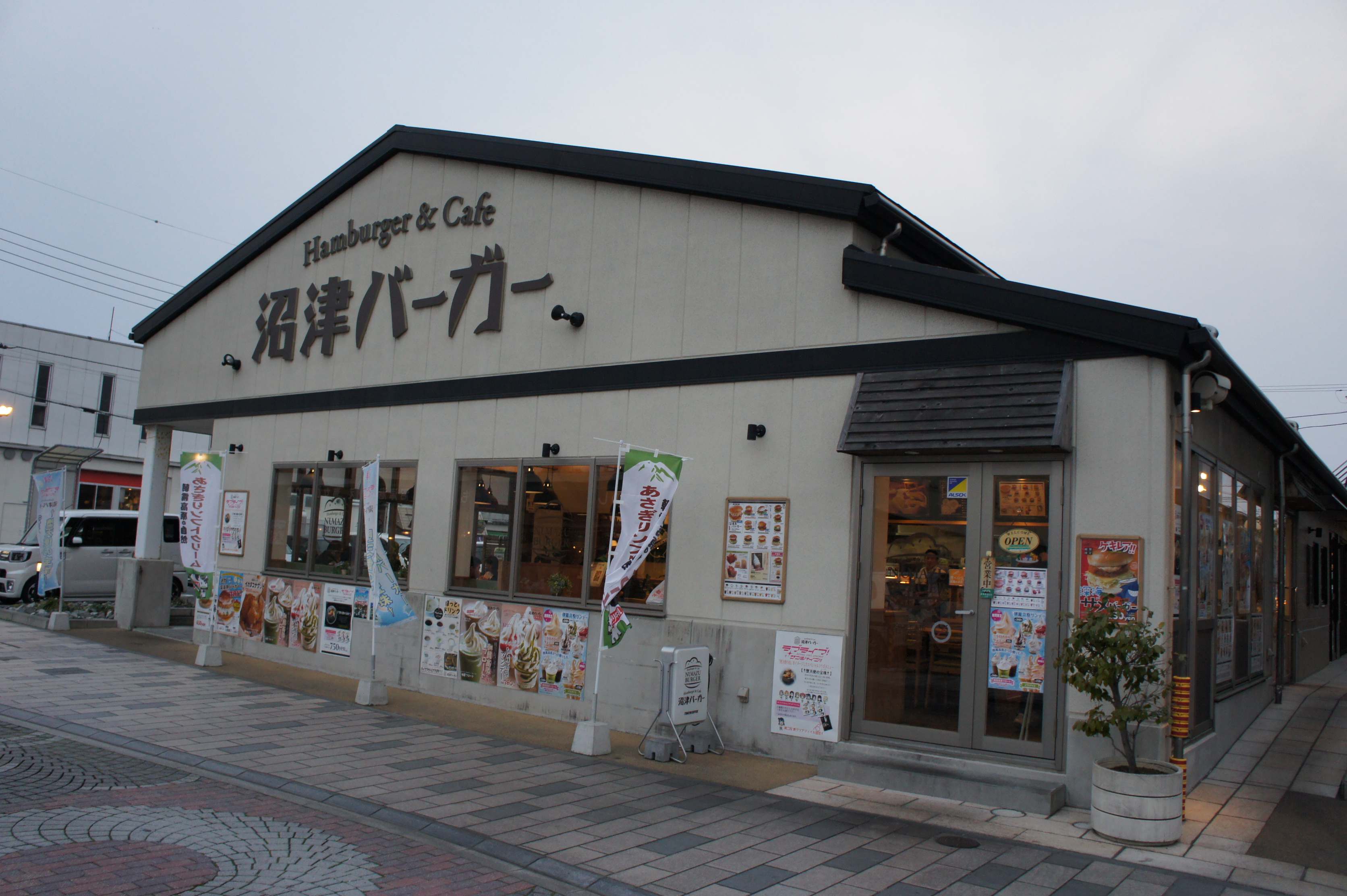 ……Hmm? what? I Numazu burger? ? At this time, the first time I learned about the existence(Lol) so、It was examined in the mood、Toka's popular Apparently those across the fish Tteyuu Megisu of deep-sea fish。Other、Tuna Burger、It seems to be such as such as red snapper burger。Eat now Miyokkana。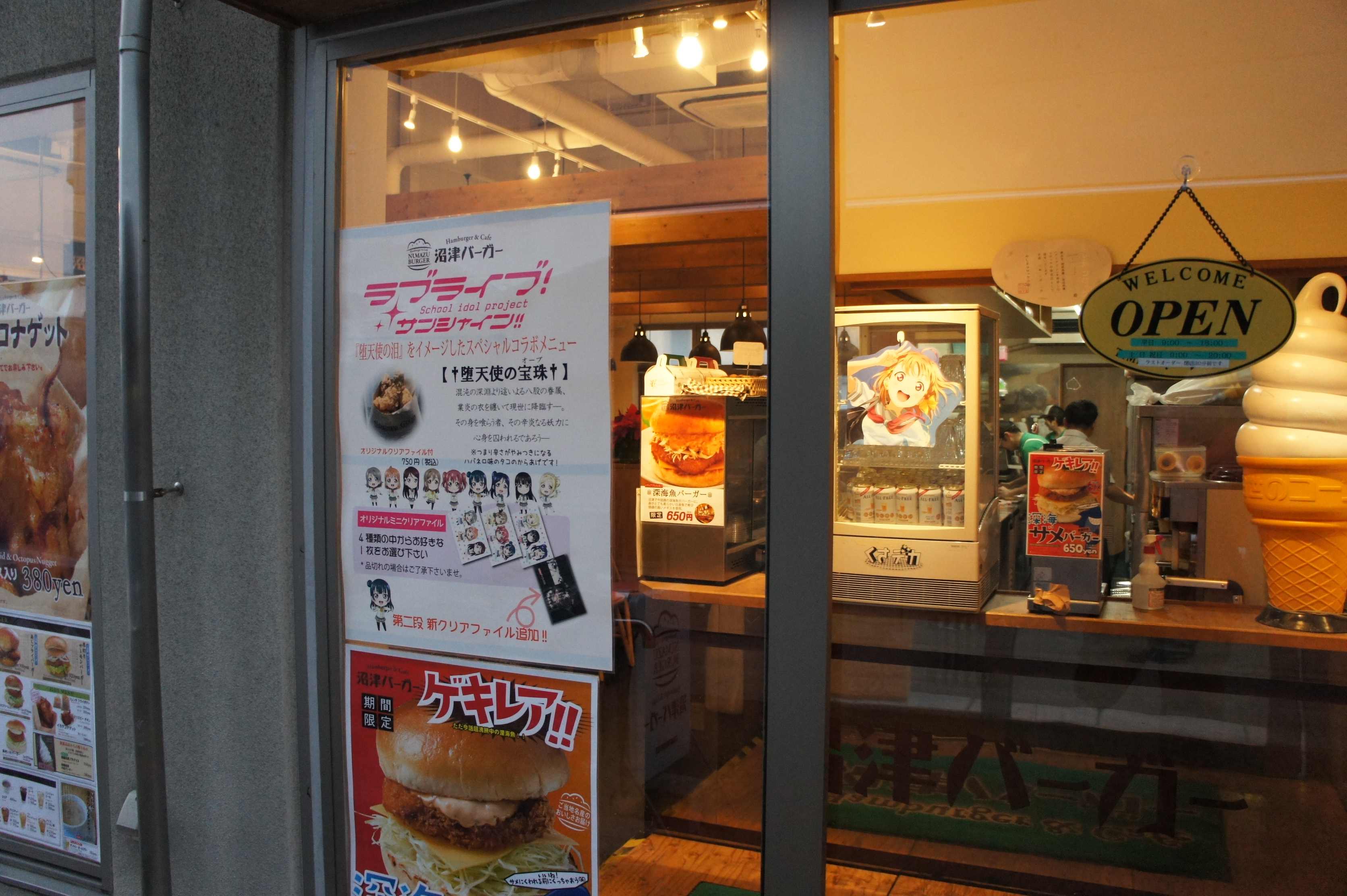 Here Nanzo me jewel of the one love live Sunshine ...... fallen used have advanced too? ? It seems Nowak the original clear file and softening buy this。Here also Ya want Do aiming prosperous business by multiplying the anime!
'S mistake of the "second edition" I do not care I "second-stage"?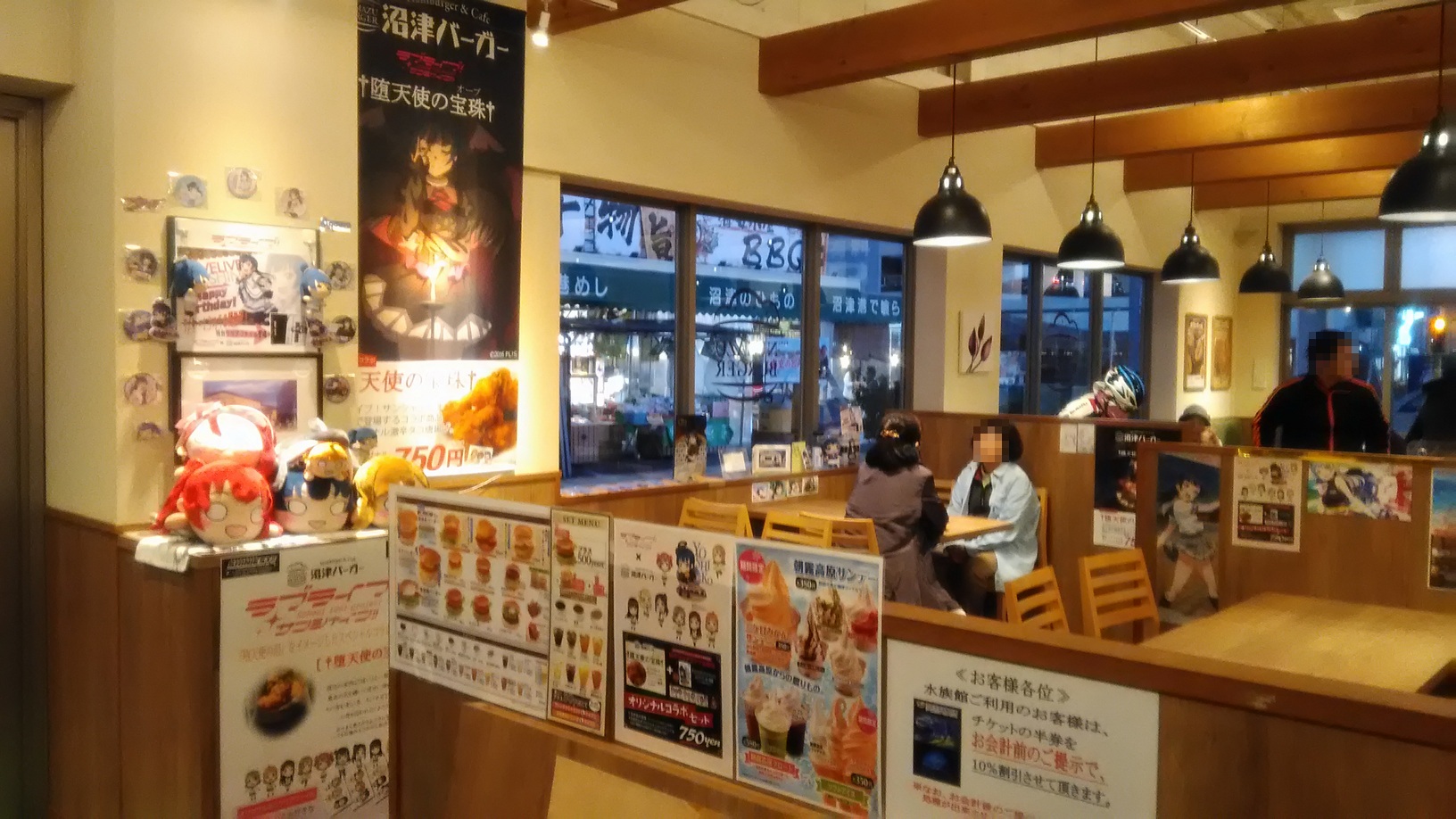 I tried to enter into so much trouble that。Items of Love live Sunshine in-store Zurari! ! It seems to get that badge like a, which is decorated on the wall and buy the Orb of the Fallen use。By the way, I ate this time here Mikkabi mandarin orange soft cream。350Pretty it was delicious but was a circle。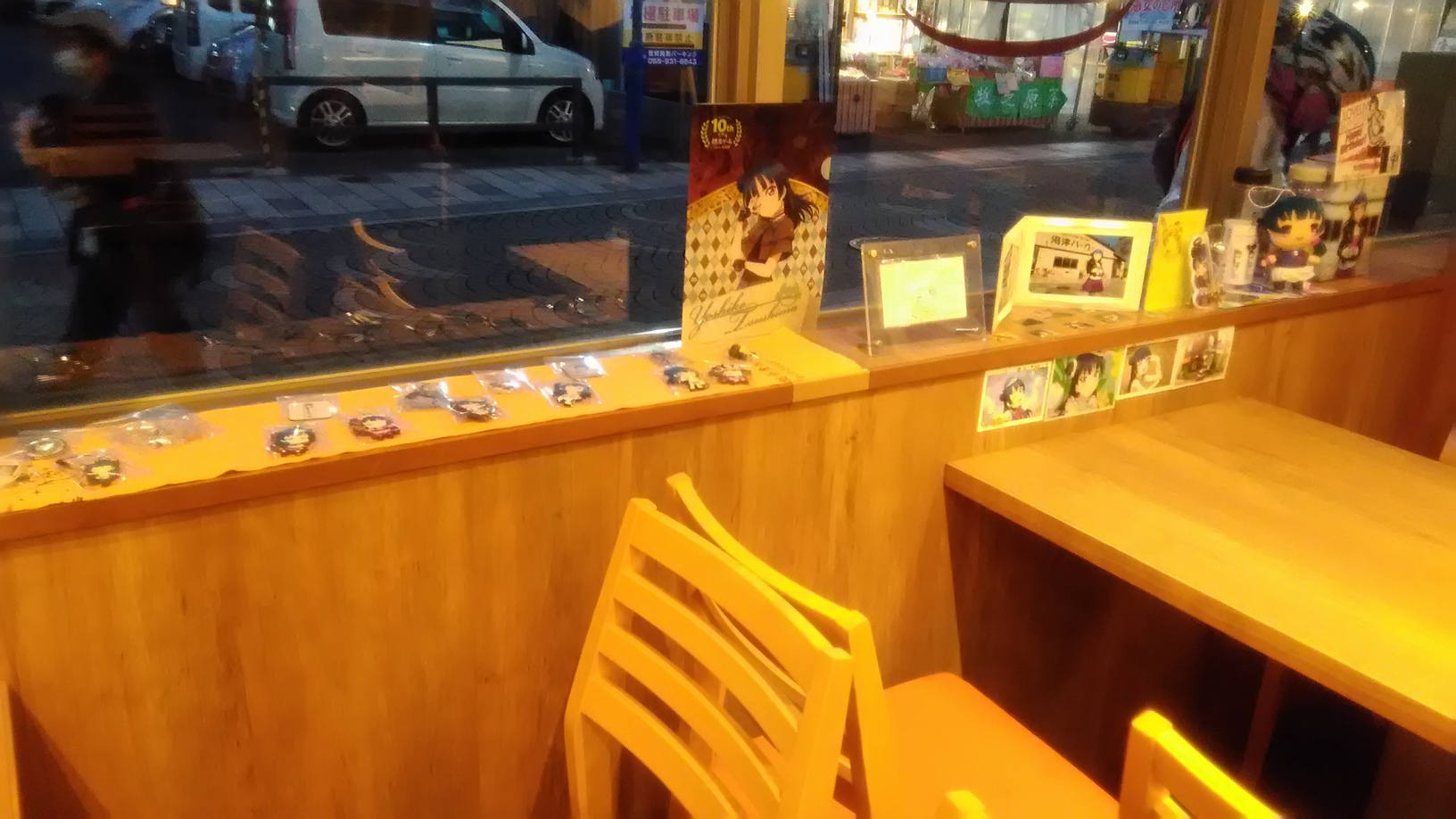 Love live Sunshine also against a wall。This place is in the store and Rashiku land of character Yukari Tteyuu Yoshiko Tsushima that appear in the anime was also placed Toka figure。It was Welcome better of anime fans holding a huge stuffed toy of the character of this blue hair in front of the shop。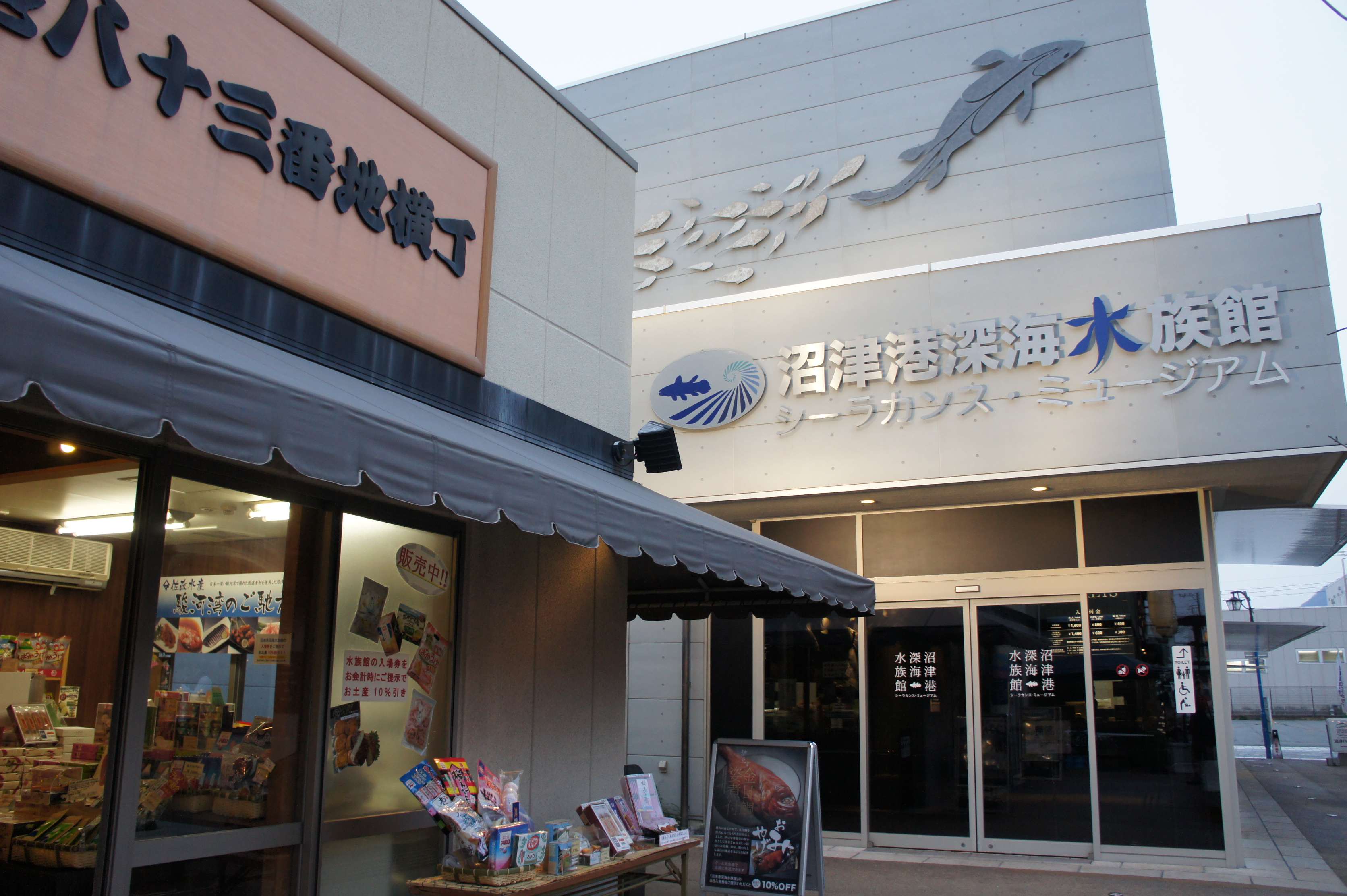 Upon exiting the Numazu burger eyes before quickly Numazu Deep Sea Aquarium coelacanth Museum of the entrance。We got to much indeed admission fee of 1,600 yen。so、Numazu but citizens you can get discount tickets here at public relations、Certainly Nde discount was Toka 100 yen was standing、Masen may be visited still。I mean、This came to the entrance is be the first time(Lol)Coelacanth is Toka attractions。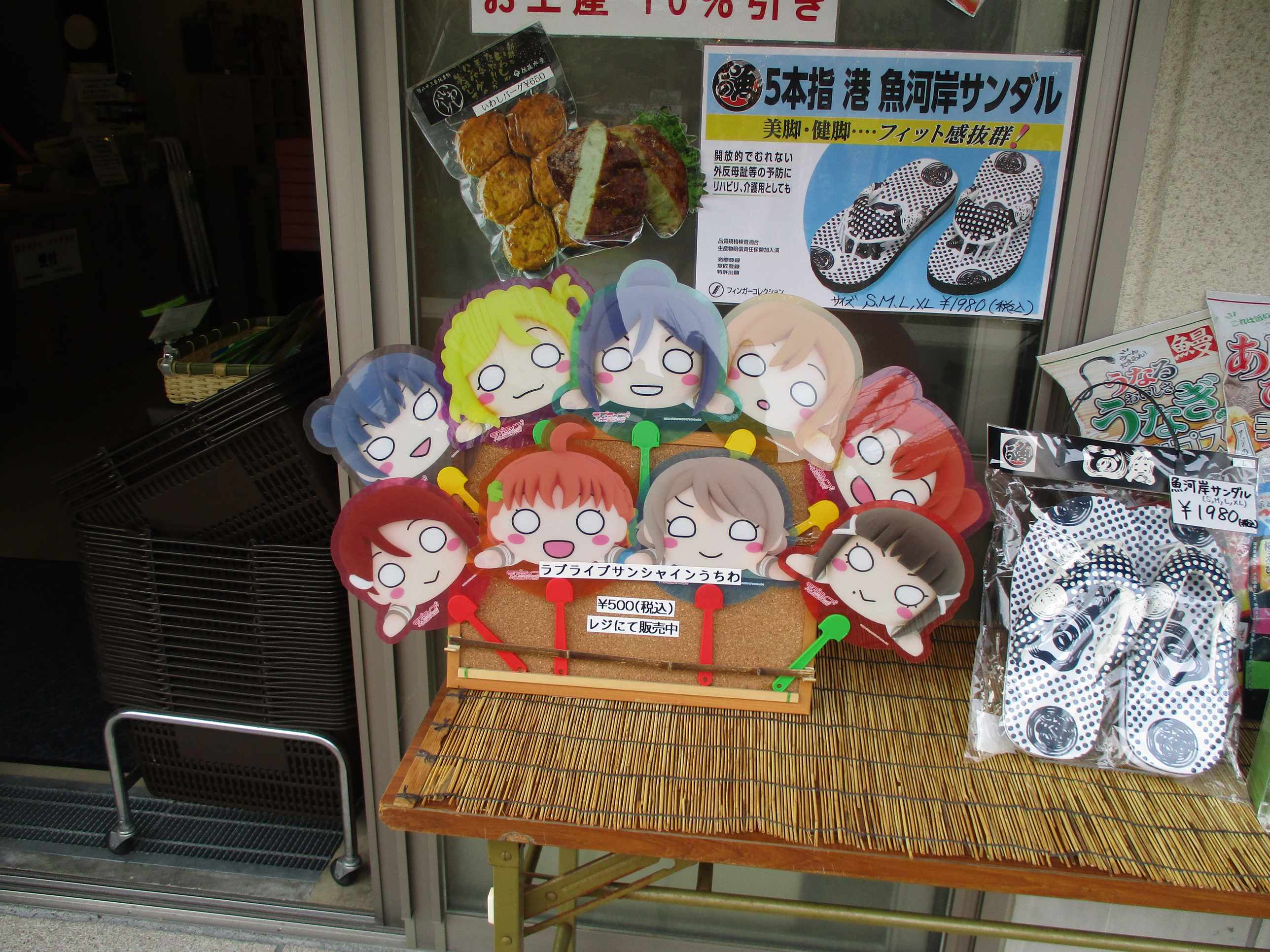 Aquarium before the souvenir shop。Fan of anime characters、Love live Sunshine fan has sold。A total of 4,500 yen in the nine set (tax included)。And、Also sold at 1,980 yen those fish market made sandals。It seems there is a Legs good walker effect。I was surprised also 500 yen to the inner ring、Those of the middle people also 1,980 yen sandals。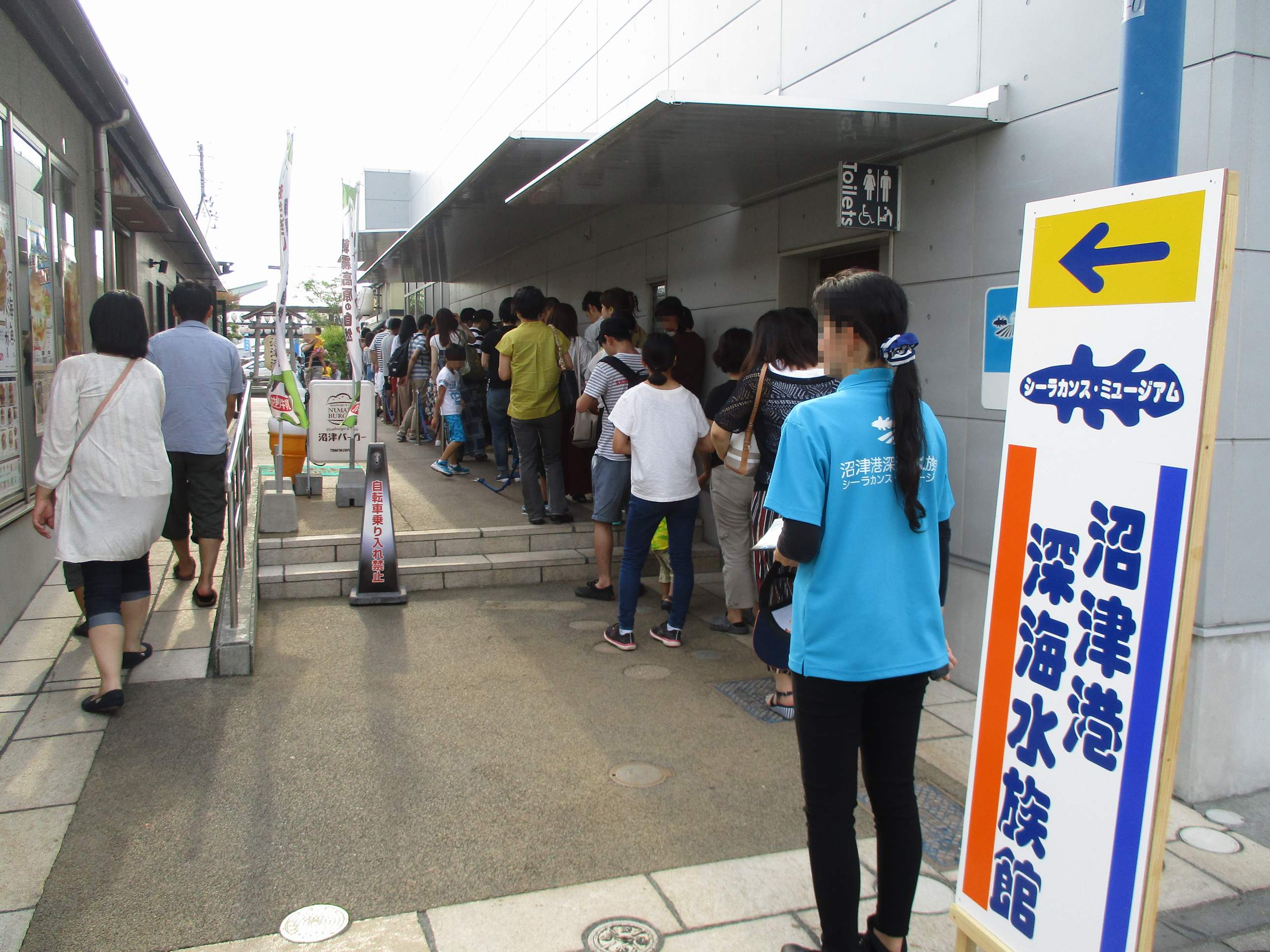 Congestion condition introduction of deep-sea aquarium is from here。First May Golden Week holidays of that Golden Week。Roughly matrix is ​​extended to this area。It is about the way filled between the Aquarium and Numazu burger roughly Well。I think that does not wait for an hour。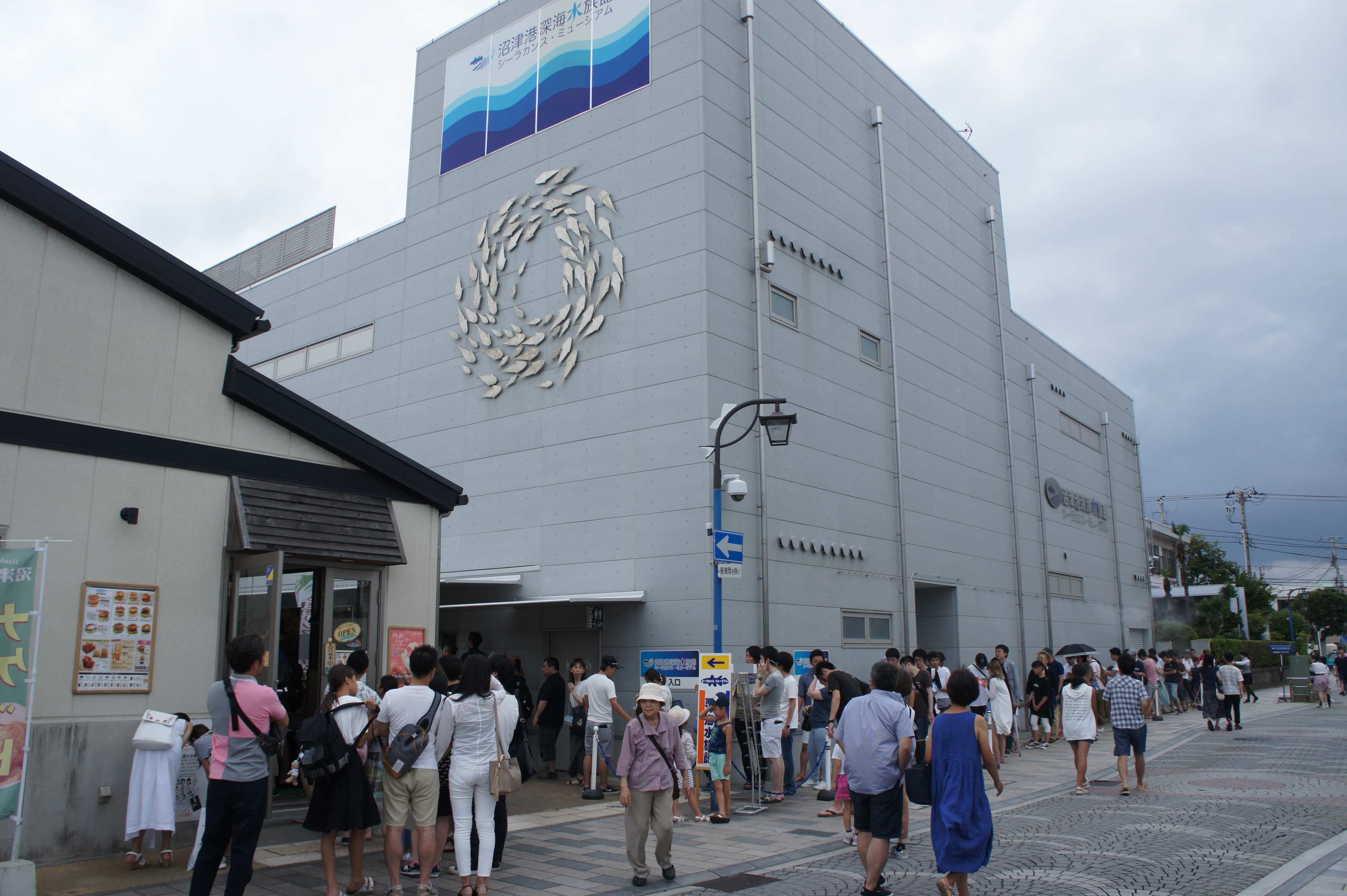 so、It is the matrix until about this time that further crowded。As the back big street of this front is looked from the entrance of the previous aquarium。Will I see extending the column to a considerable towards the back even further in this photo? By the way, this is the time of the summer festival。This has become a day of fireworks。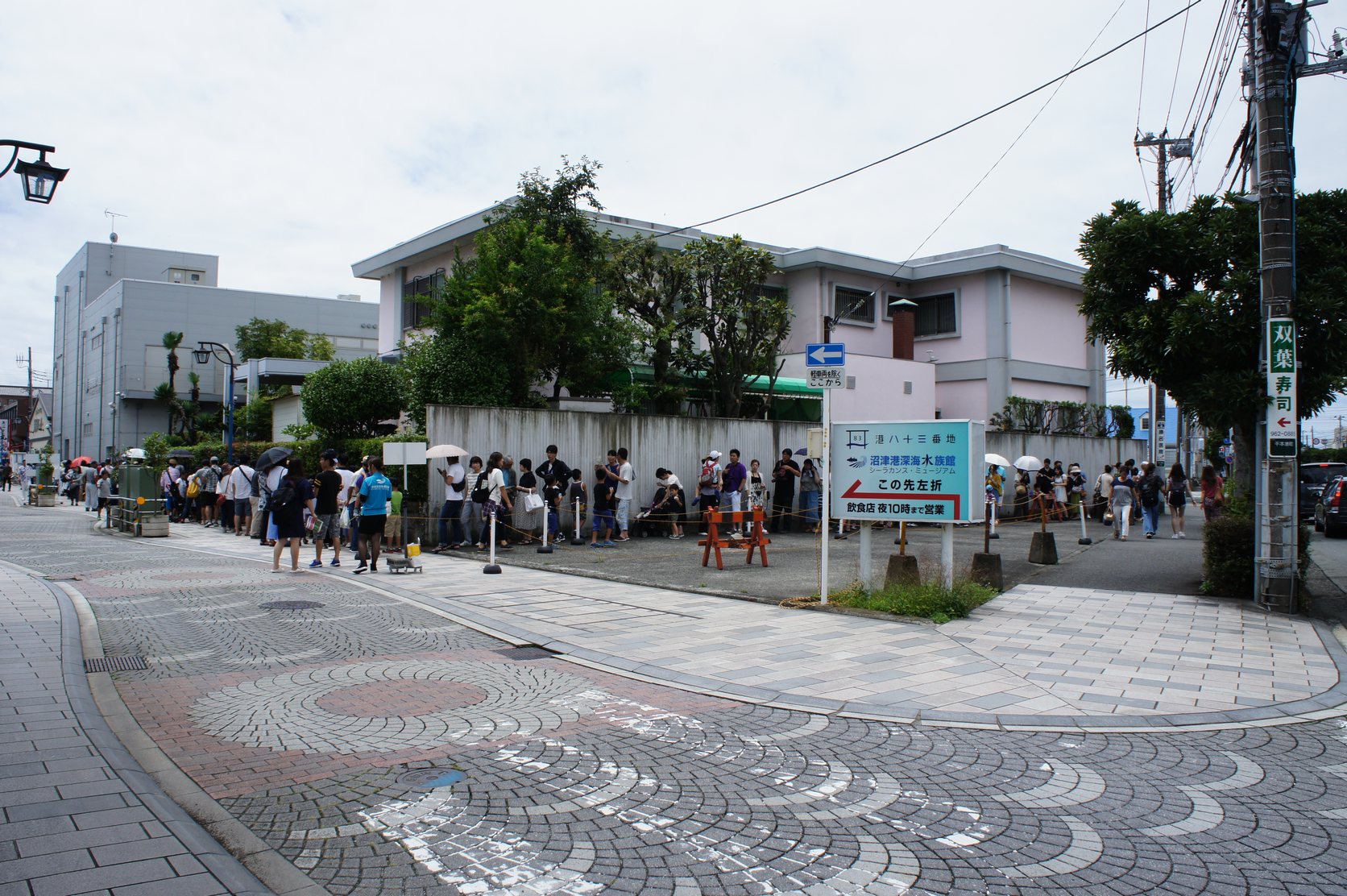 The most crowded was of this time I've seen。We have followed matrix up as Minato Bridge。Latency is a whopping 70 minutes! I'd like to go once and there is a popular until this much。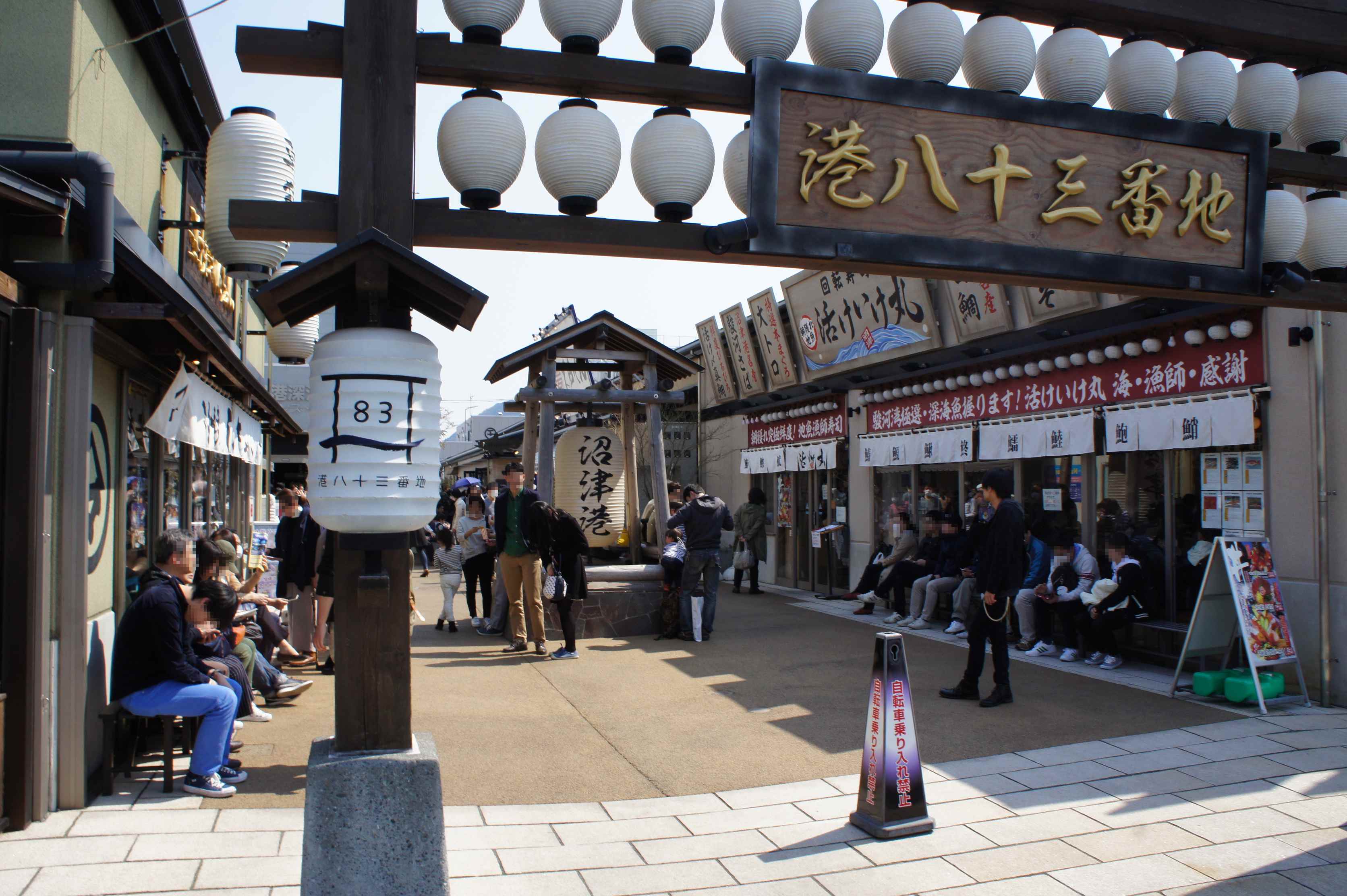 Crowded I wonder if around here is the best? How any store also earnestly thriving。But I think this store I active silicic only circle on the right side was certainly sushi、Since its own way to such like are using fresh fish reasonably be price。but、This rumor delicious。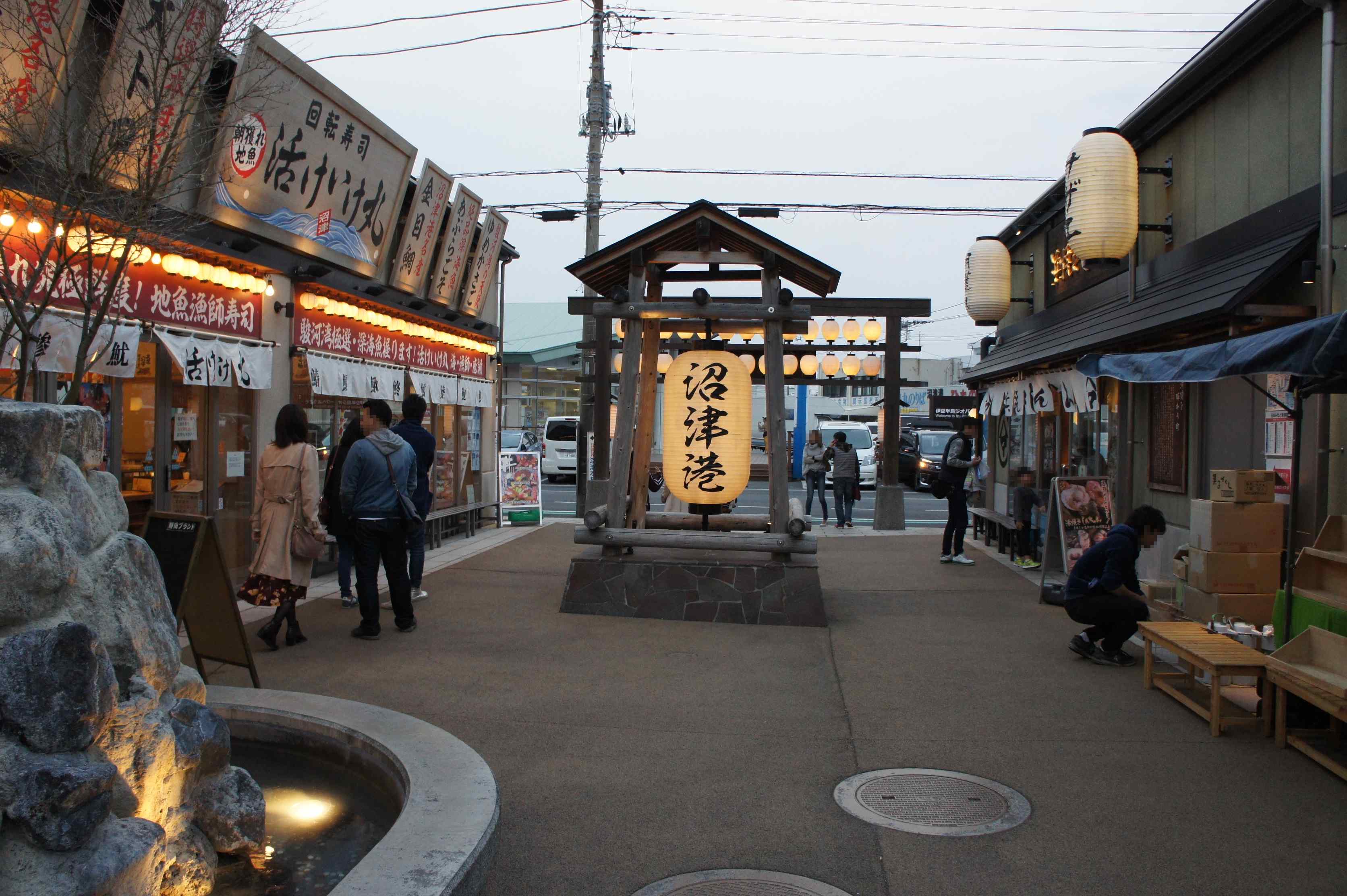 Such atmosphere in the evening。People have come up with less I feel good in its own way have been lit up。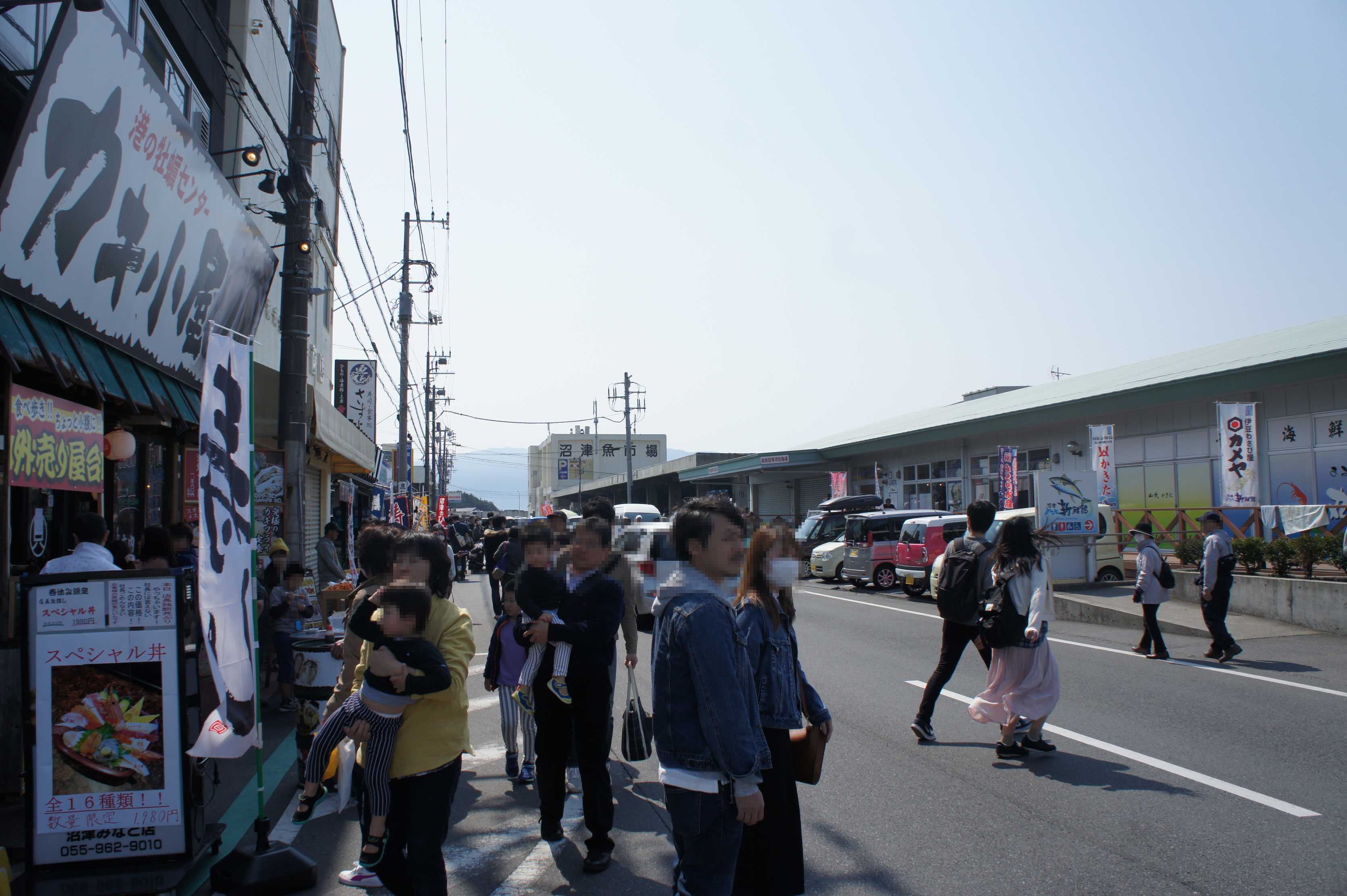 so、Again during the day rewinds the time。A stone's throw Numazu Port and come up here。It amazing I 1.980 yen in limited quantities。Strangely feel that high prices are here only in Numazu。You can immediately see the Numazu Port and across the main street。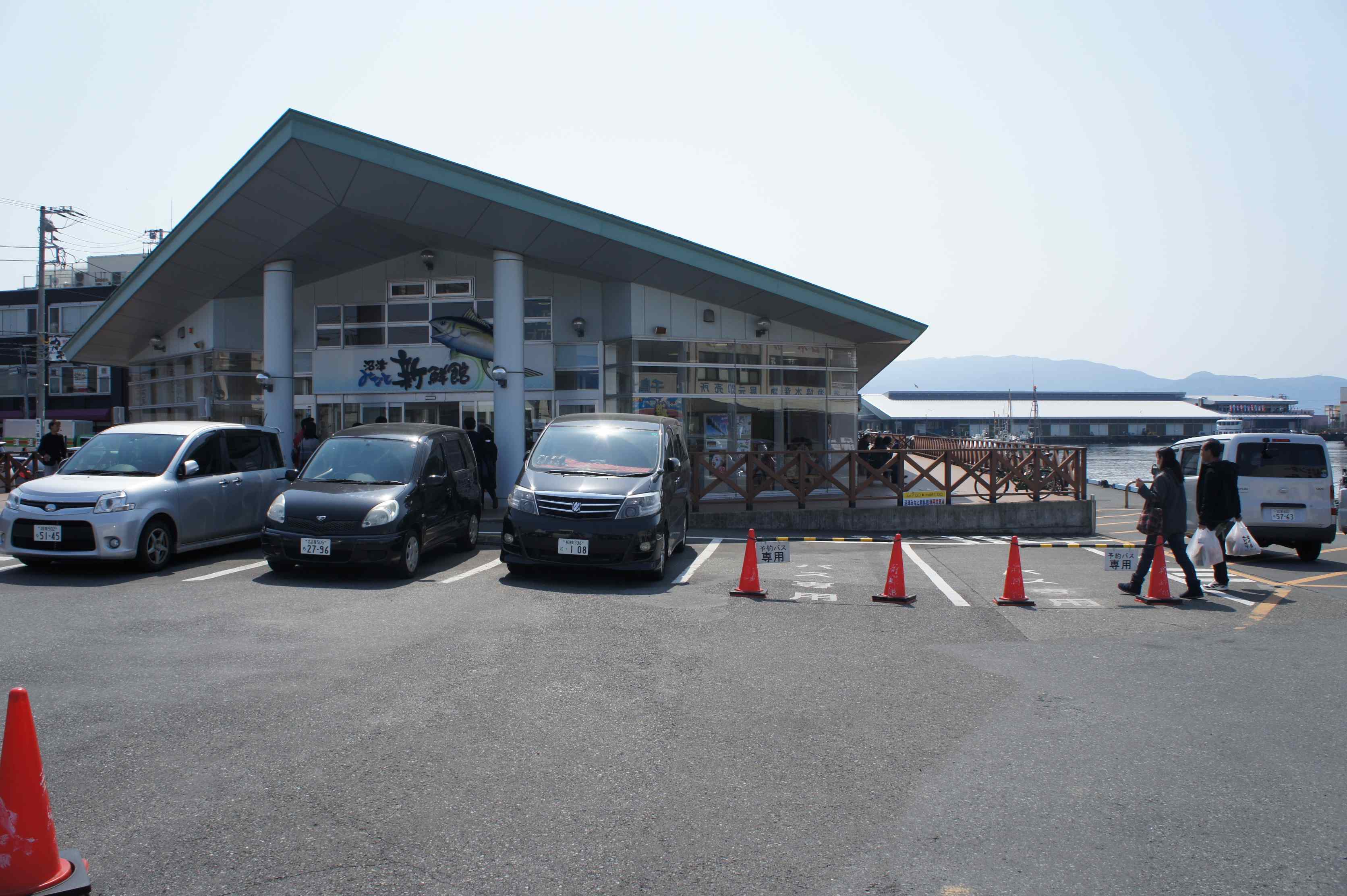 Numazu Minato fresh Museum。People who come by car because the parking lot is crowded'd be better to take care。Or there is a restaurant is in the fresh Museum、Or selling the seafood、Or there is a souvenir shop。And I sometimes have and the car local singer at the entrance or open of like a concert。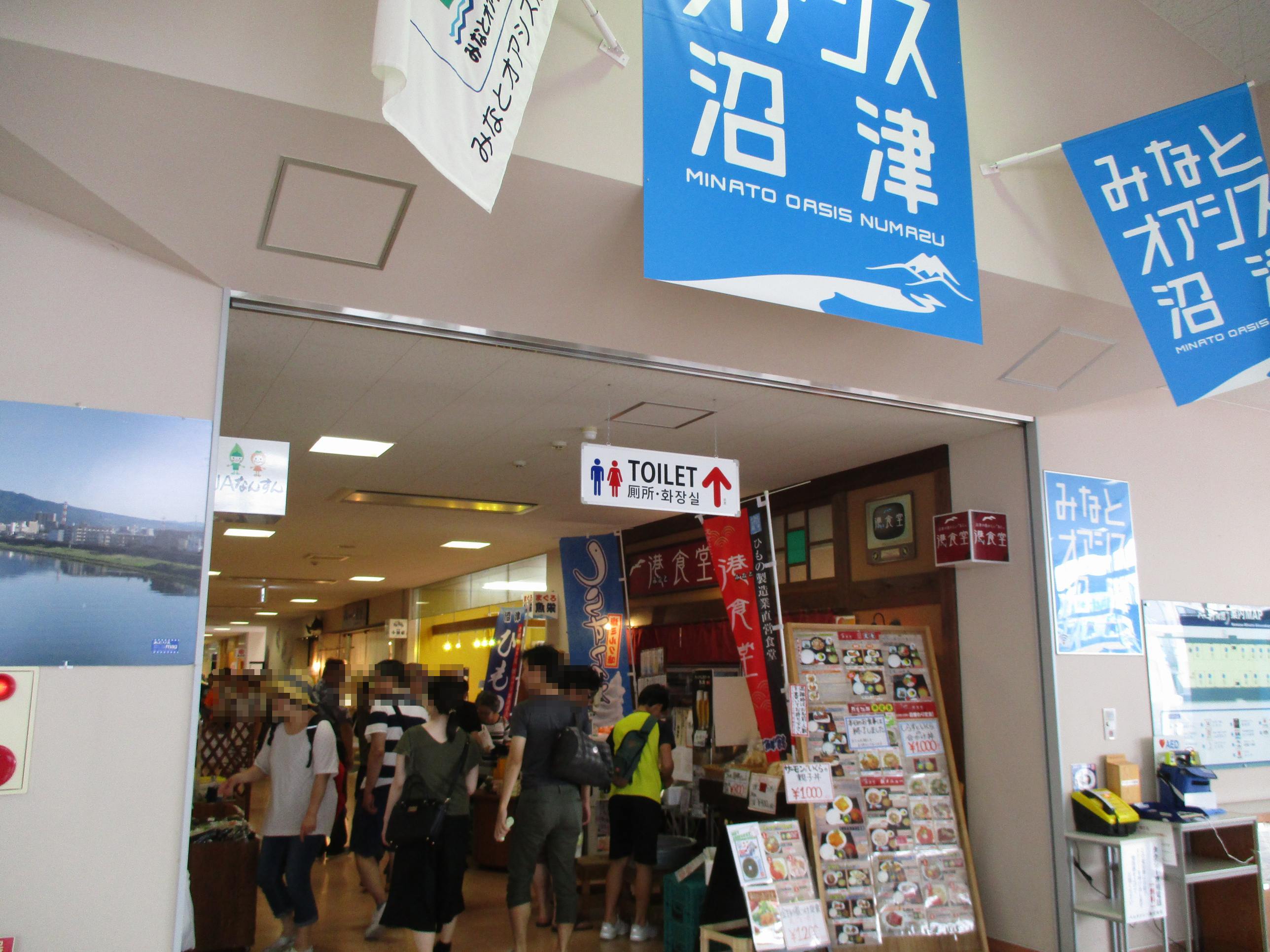 Immediately cafeteria and entering the inlet。And should be noted that Korean in the toilet of notation and Chinese。I guess many tourists from these countries。The Numazu of loose character's are drawn on top of the live what JA towards the upper left photo "Nansun sun Ryi-Nansun delicious Ryi"
……Amazing remember difficult!
Baryi's me the name of the character Grand Prix victory loose of the past and the bulk of the Toka Toka Gunma-chan round。In other words and say what you want to say、Sound is I demand! I want to ask is a little hard Numazu of Yuru-Chara。I from the change of name First。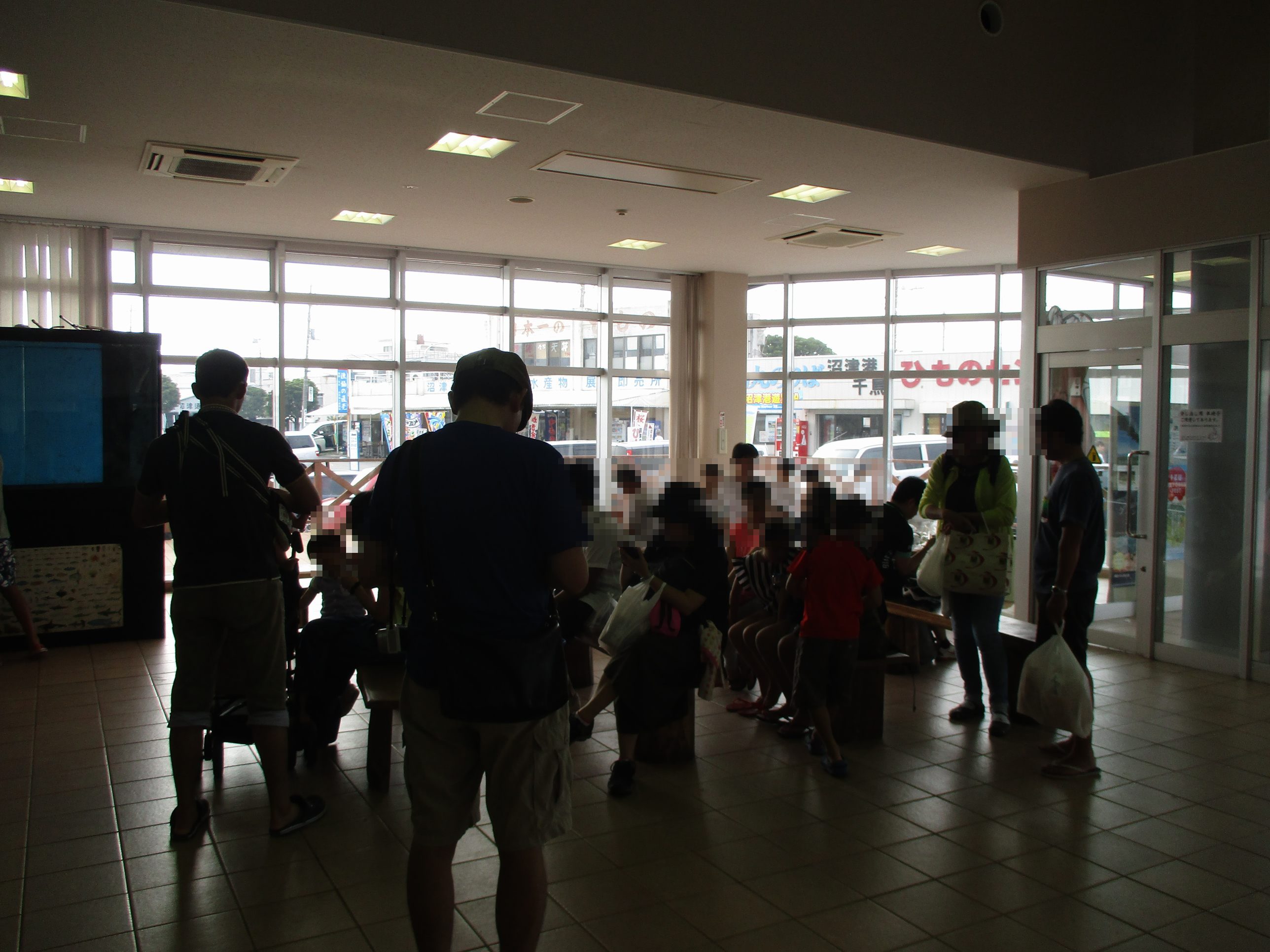 Trying to return because the story has been derailed。Here is often used want to see a concert hall、While there may be and the car local song will showcase。It is a resting place now。Numazu Port will be the view from here。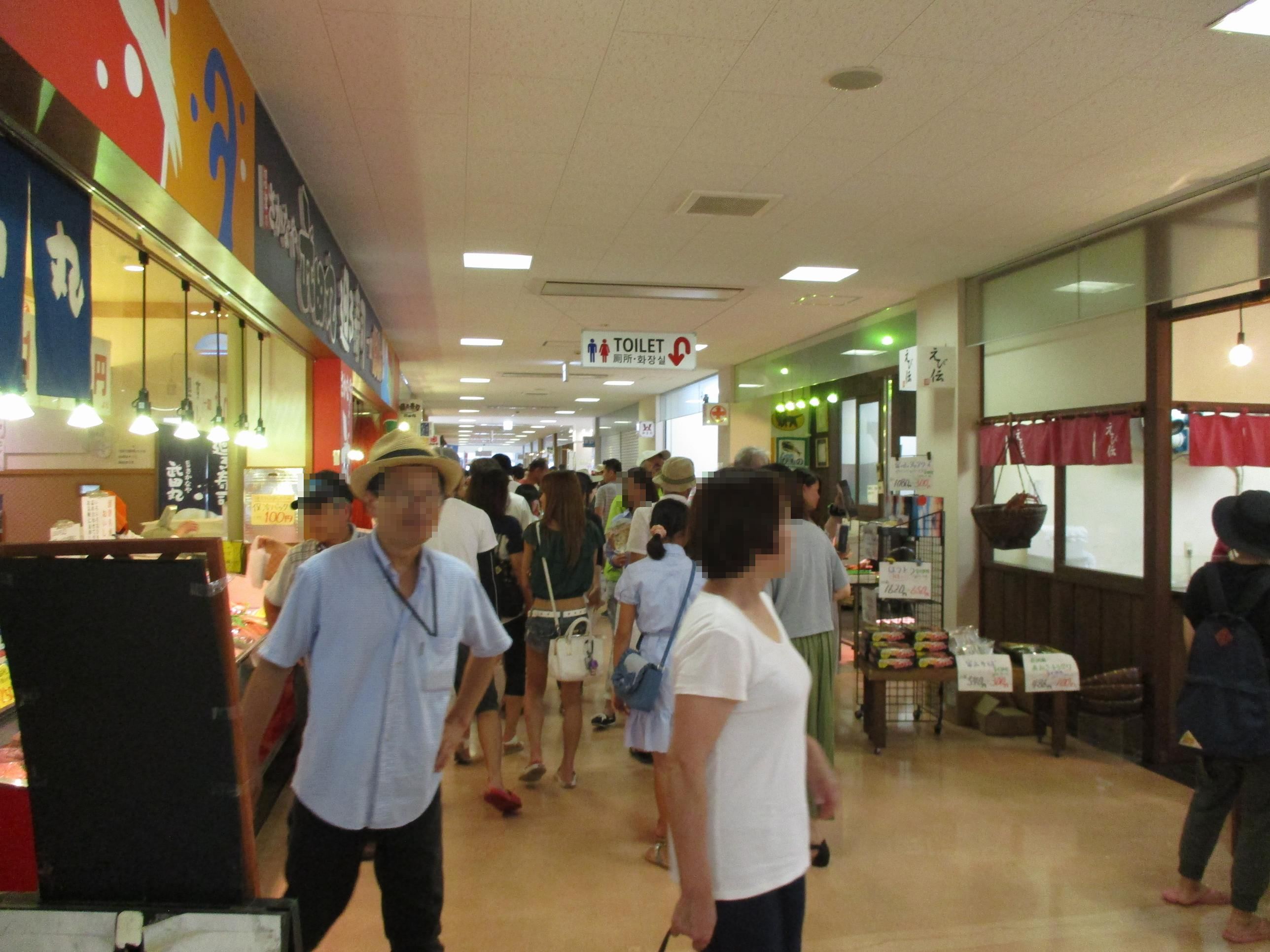 It is not just the cafeteria in the fresh Museum。Or sell the dried fish、Or there is a souvenir shop。It keeps a big deal this to narrow this only person in the building will gather §。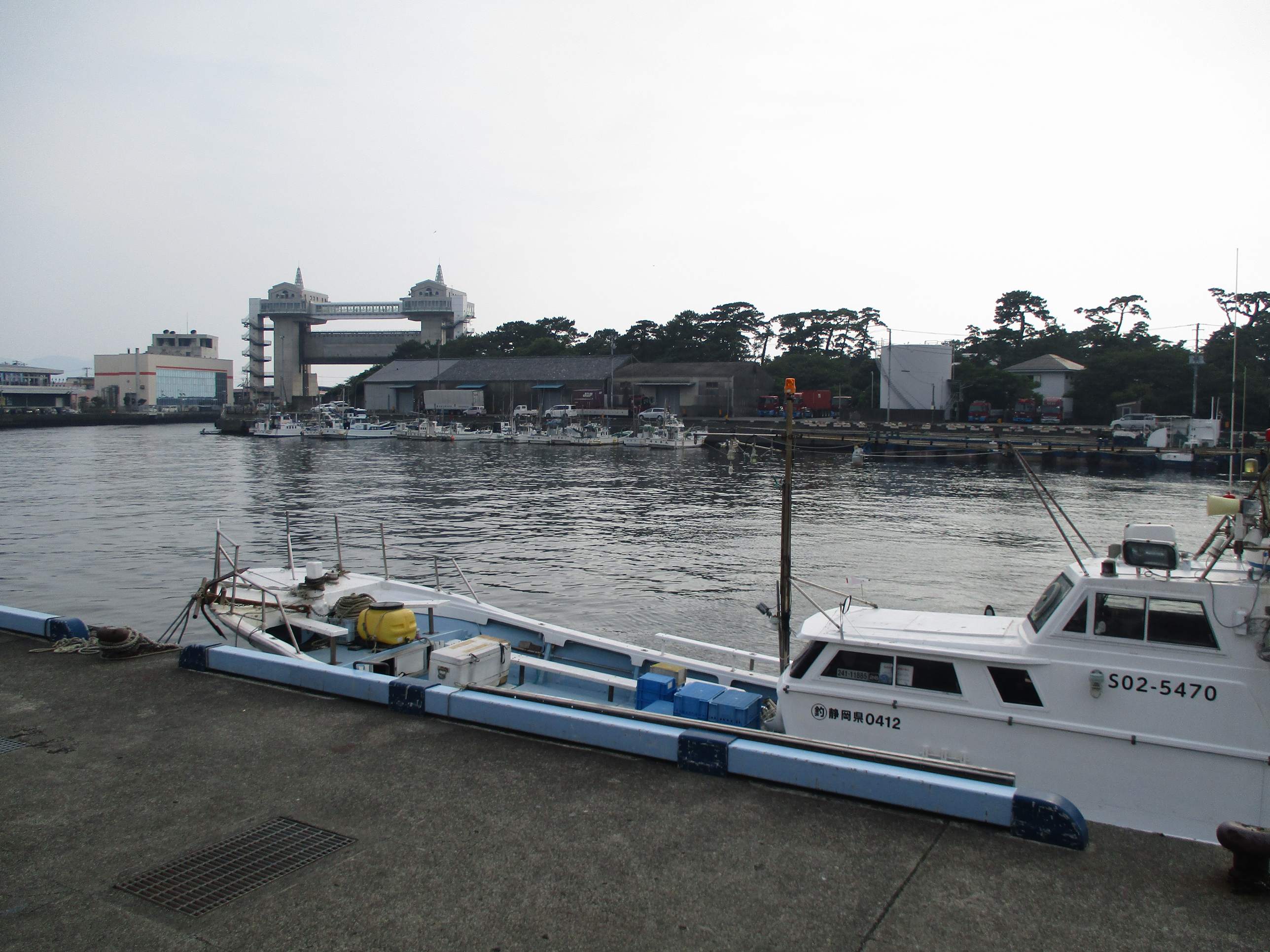 Escape from fresh Museum of the back door! that? Have you ever seen this landscape? I thought I、I Himura and requirements Jun of previous Bananaman had been TV shooting here。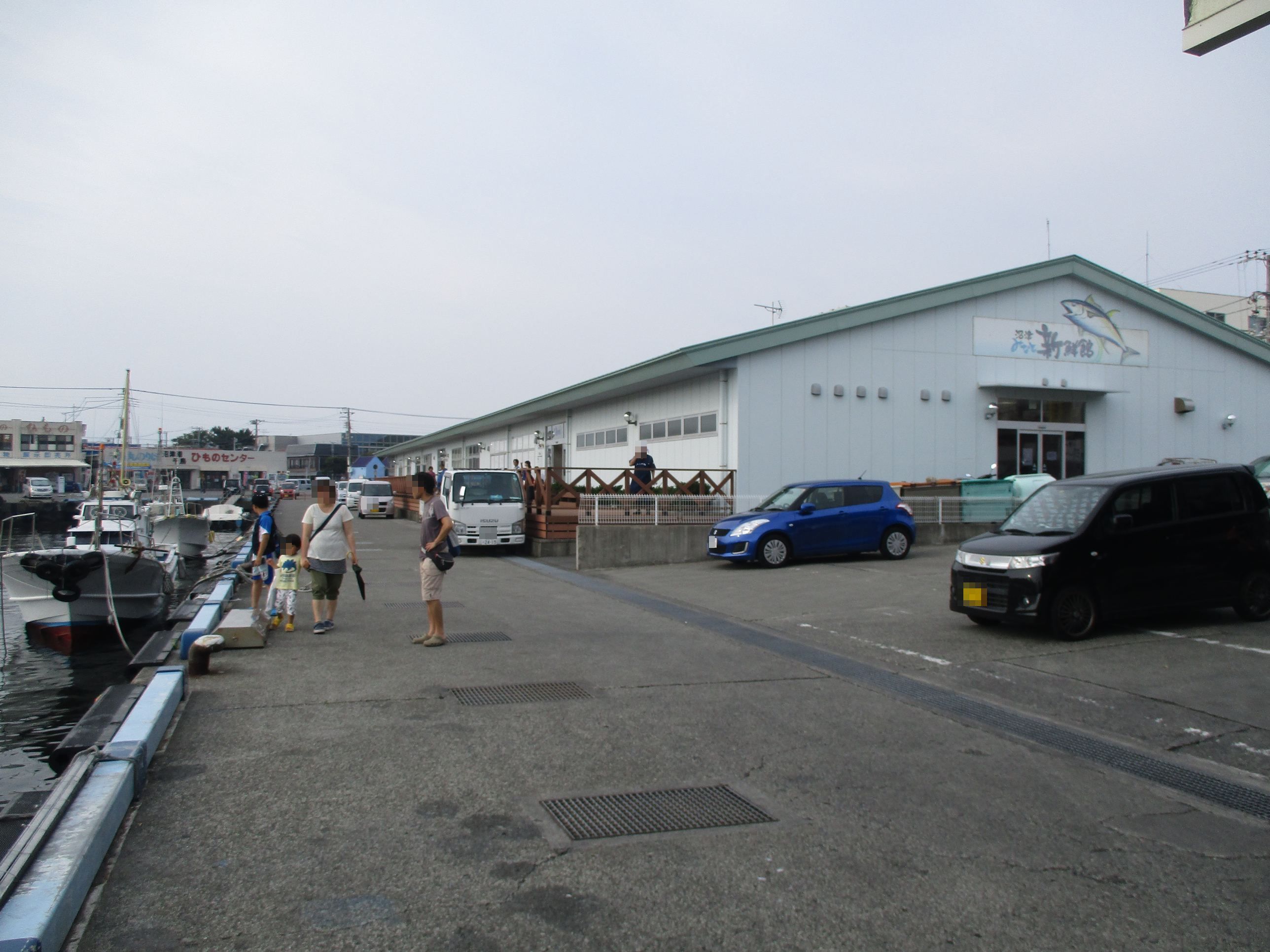 The back of the fresh Museum。If there is a bench on the balcony of Numazu Port side、Quite many people are resting。Please go to relax us here。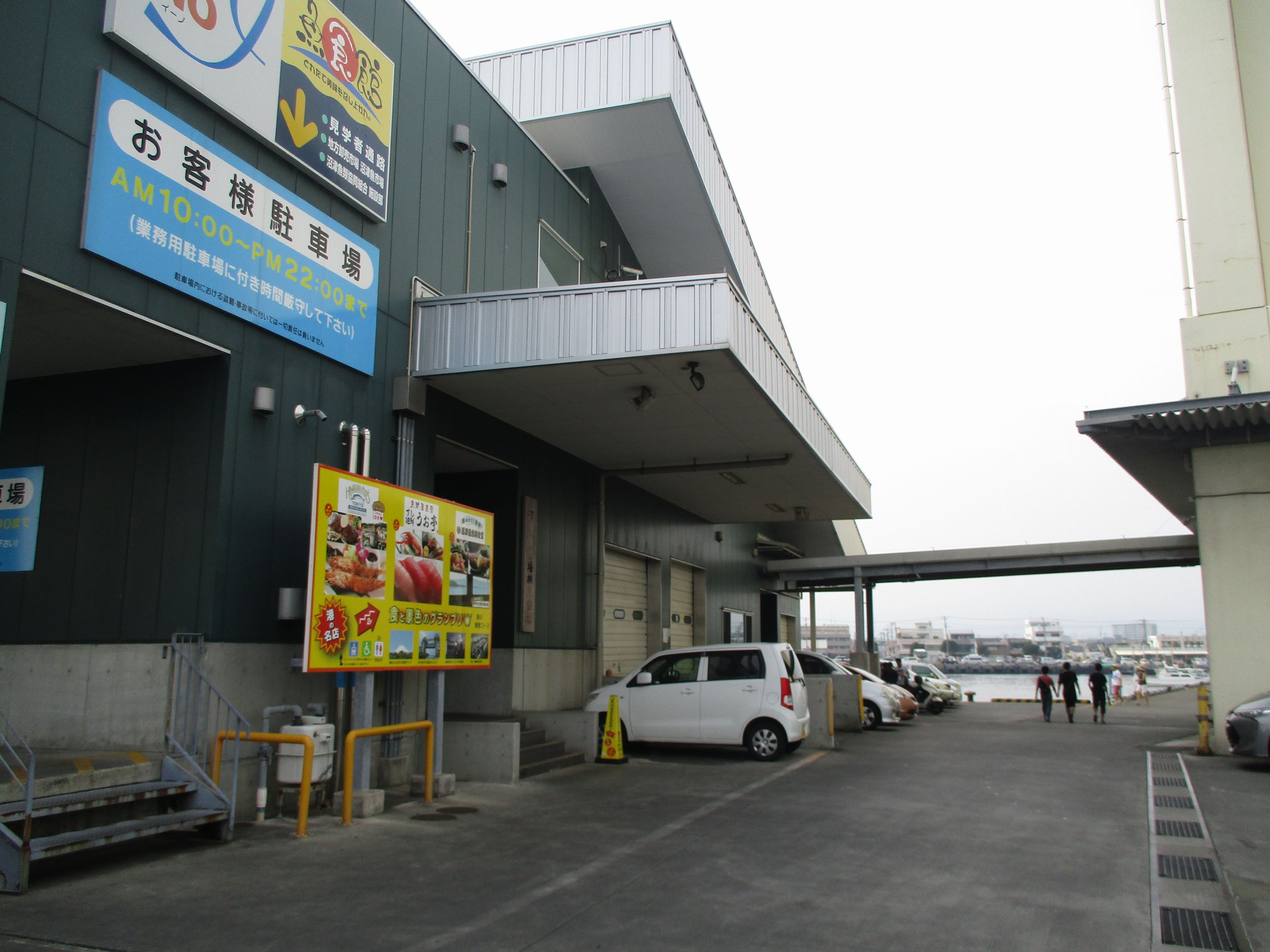 The entrance of the fish-eating hall。Or try to enter because there seems to have made visitors passage。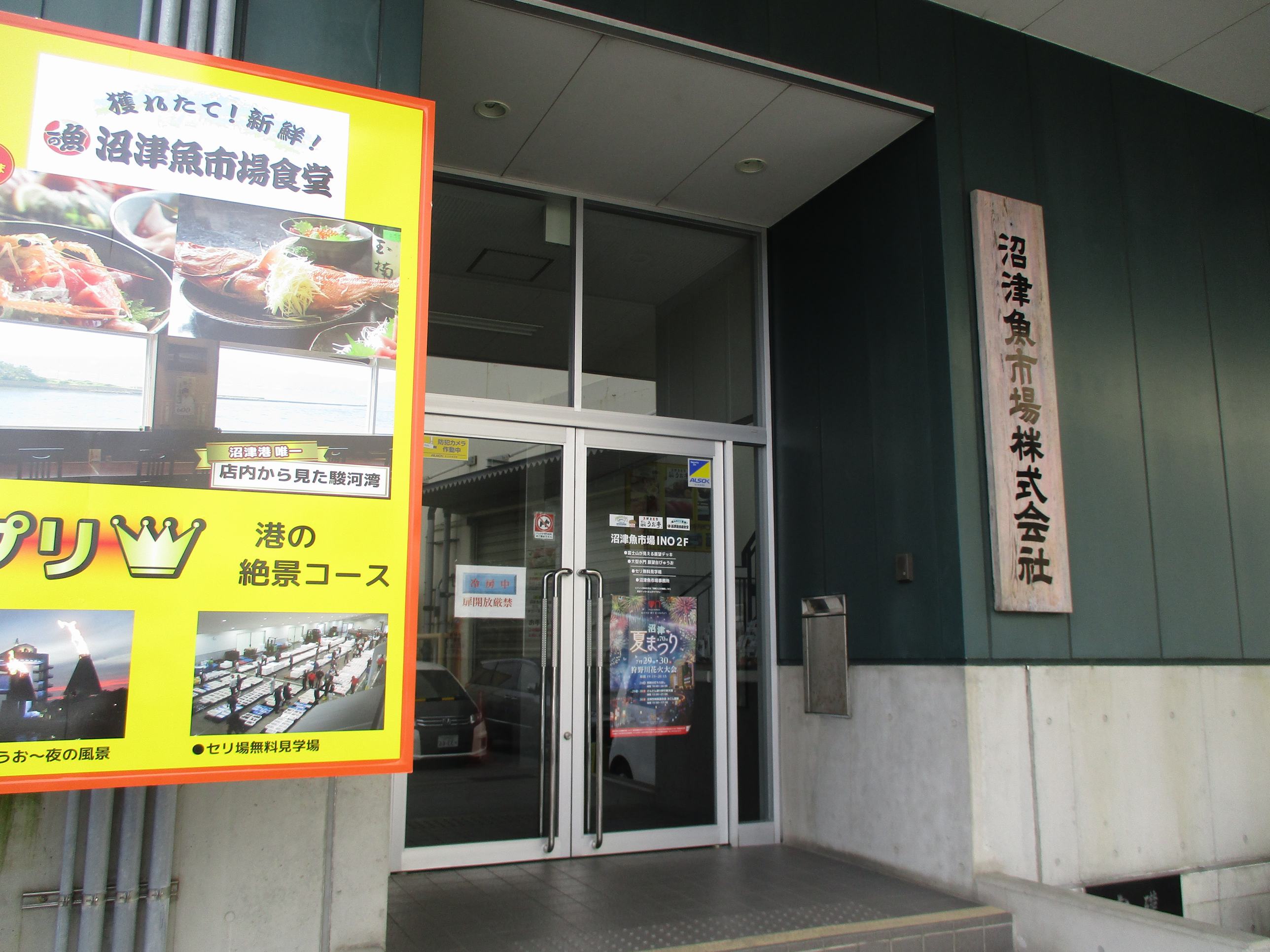 Here I entrance。Ordinary people have written me Corporation Trespassing! Admission is allowed but are exudes the like, such atmosphere。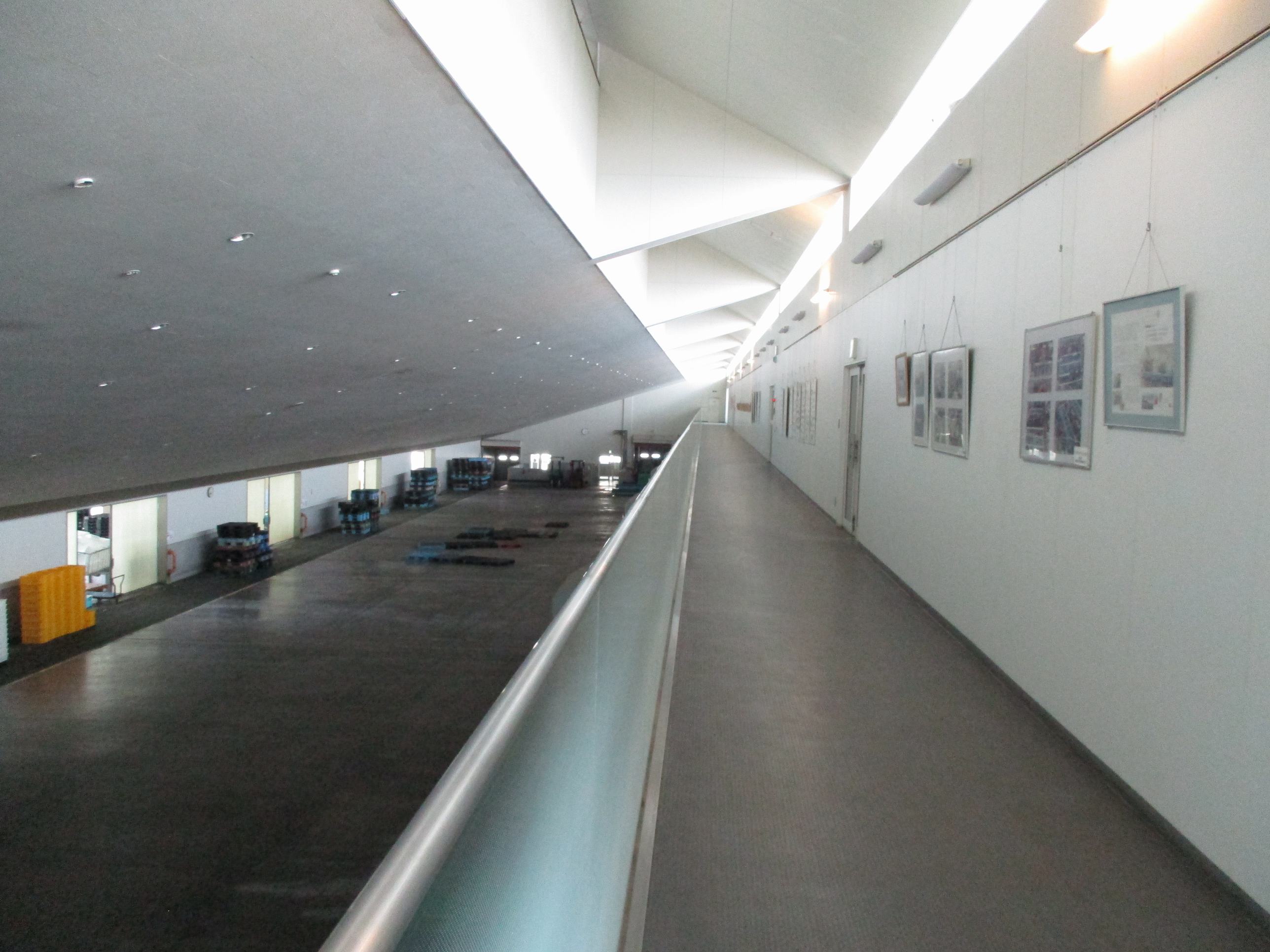 Here below the room Numazu fish market。I guess busy with to organize a fish morning is that caught but no one now。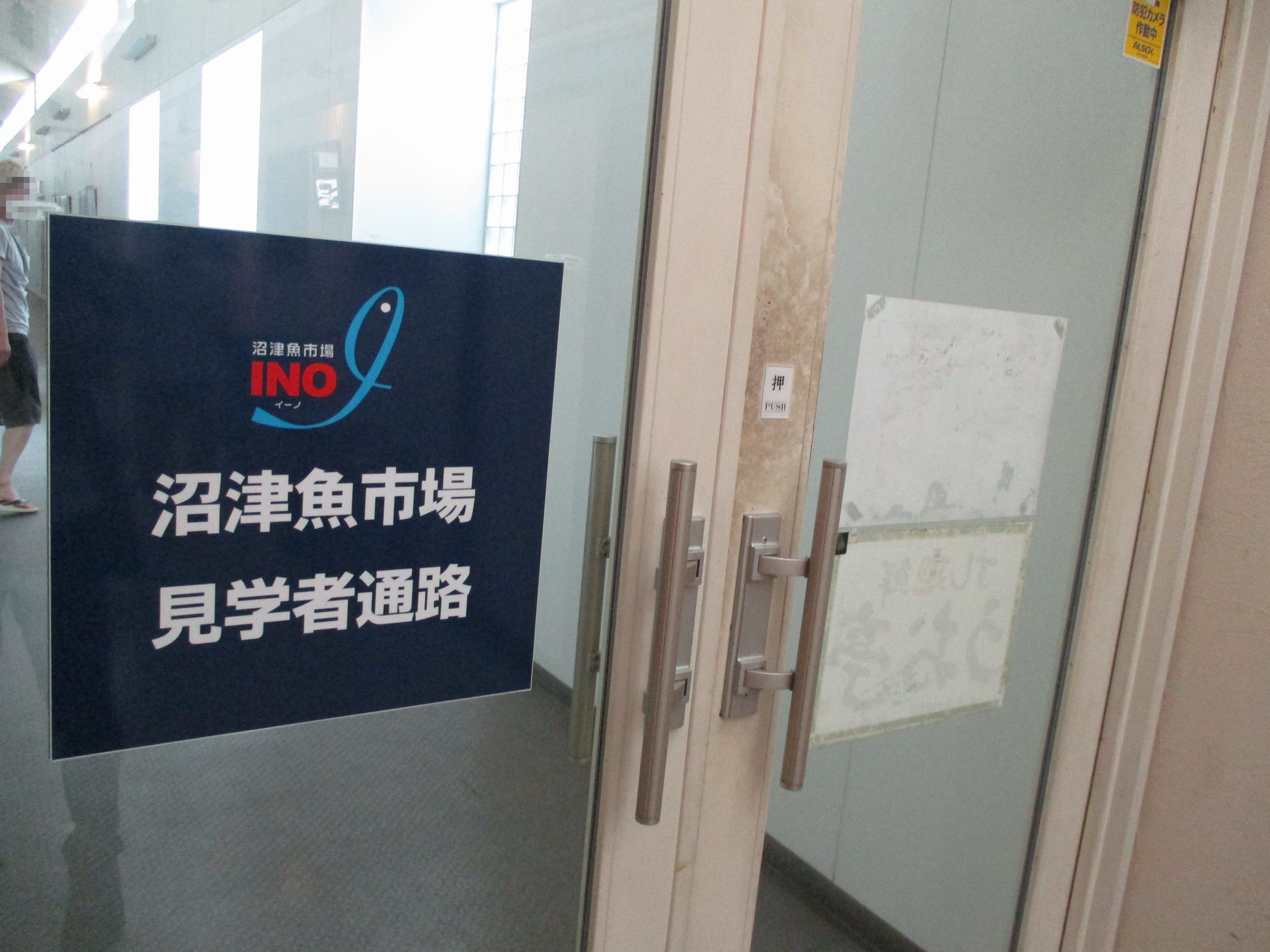 Visitors passage end。Well, in particular there was no one to see anything you try and settle for because you taste the atmosphere of the market。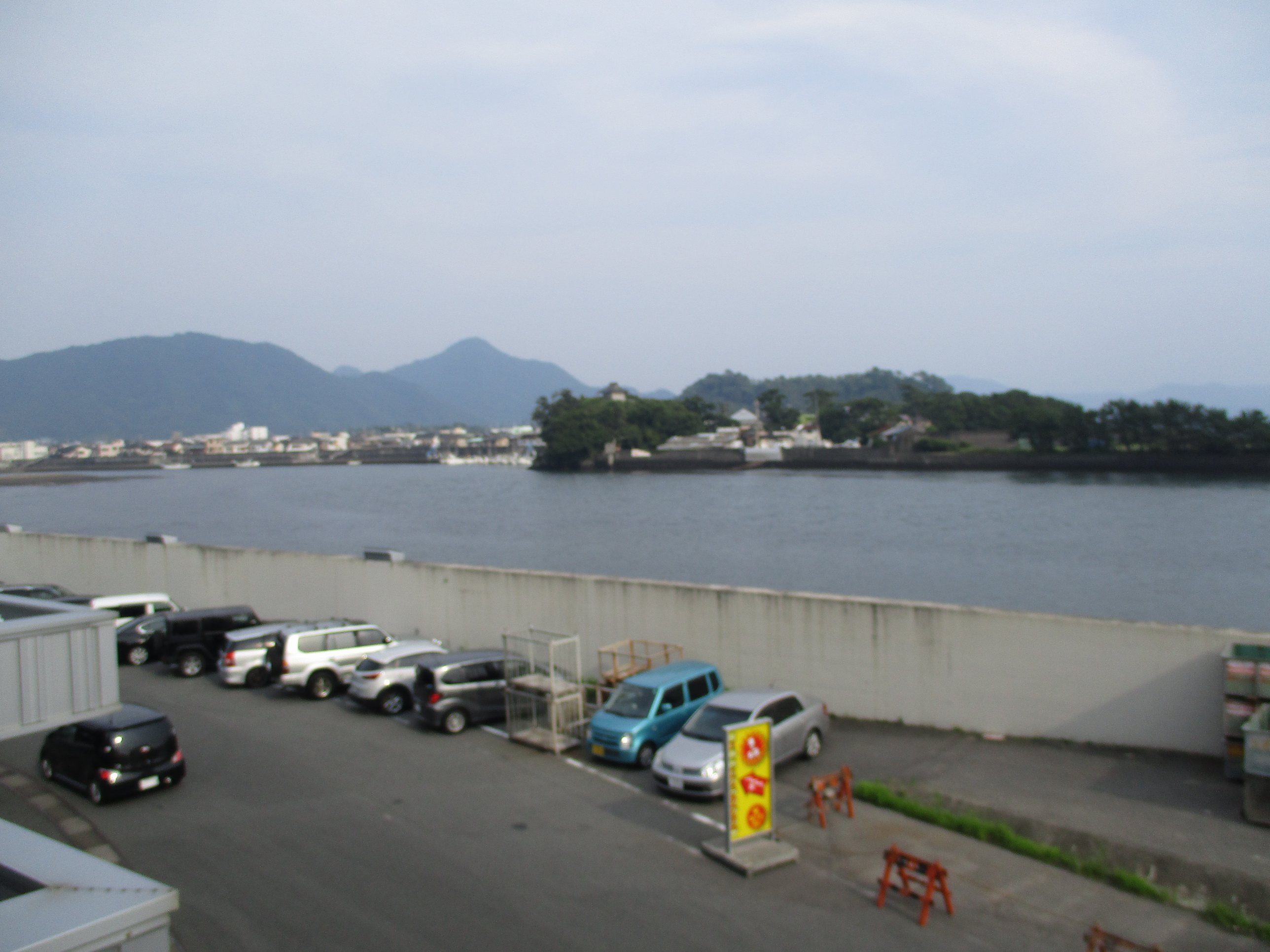 Cafeteria in food 鮮館、Restaurant Contains。so、Landscape of look and leave the building Ushibuseyama。Do please try to actually visit because there is good ...... view that chat a little Pinbokeshi。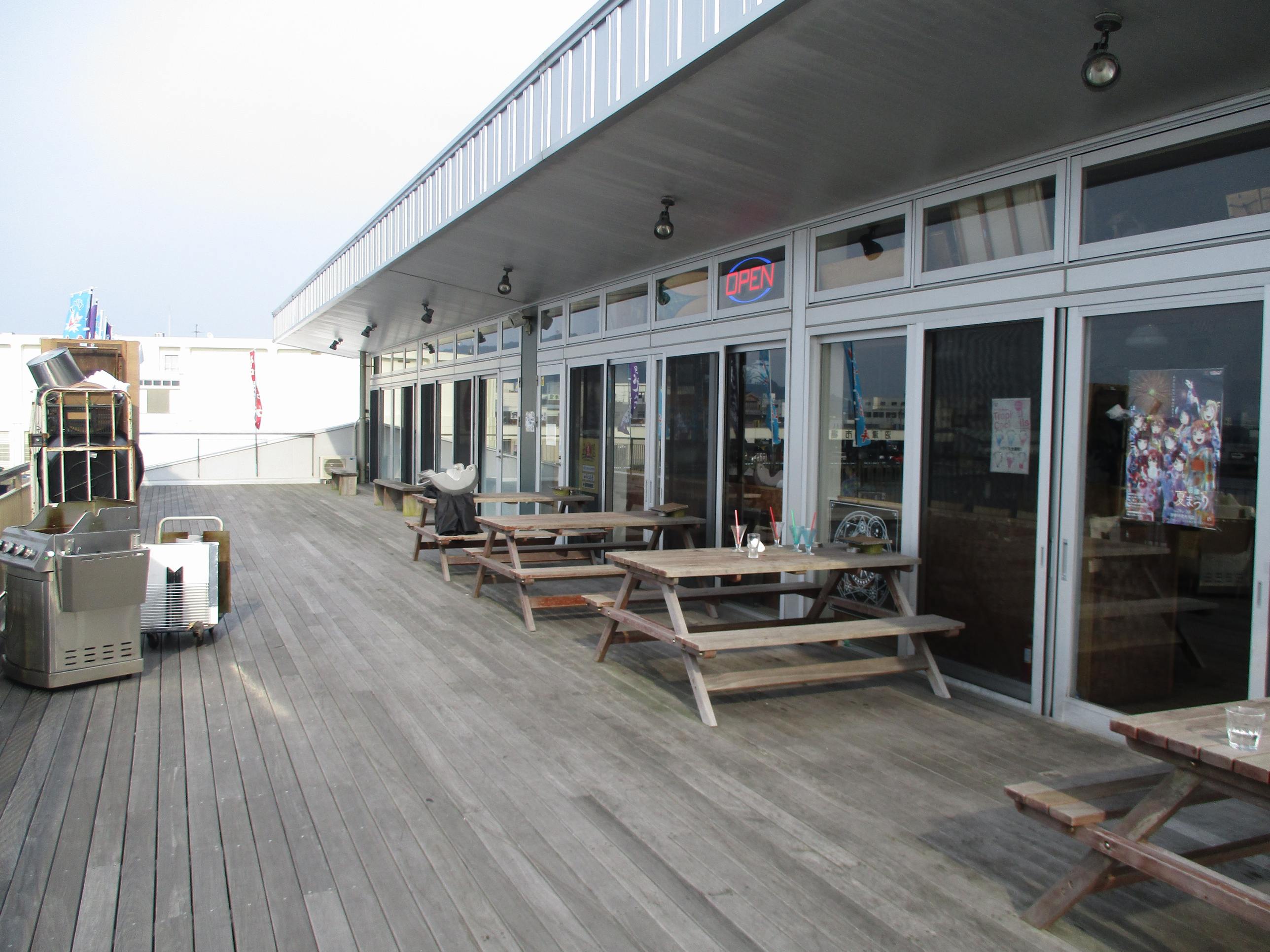 Here Numazu Port side。Enjoy food and drink in this table。so、The view is over over visible from here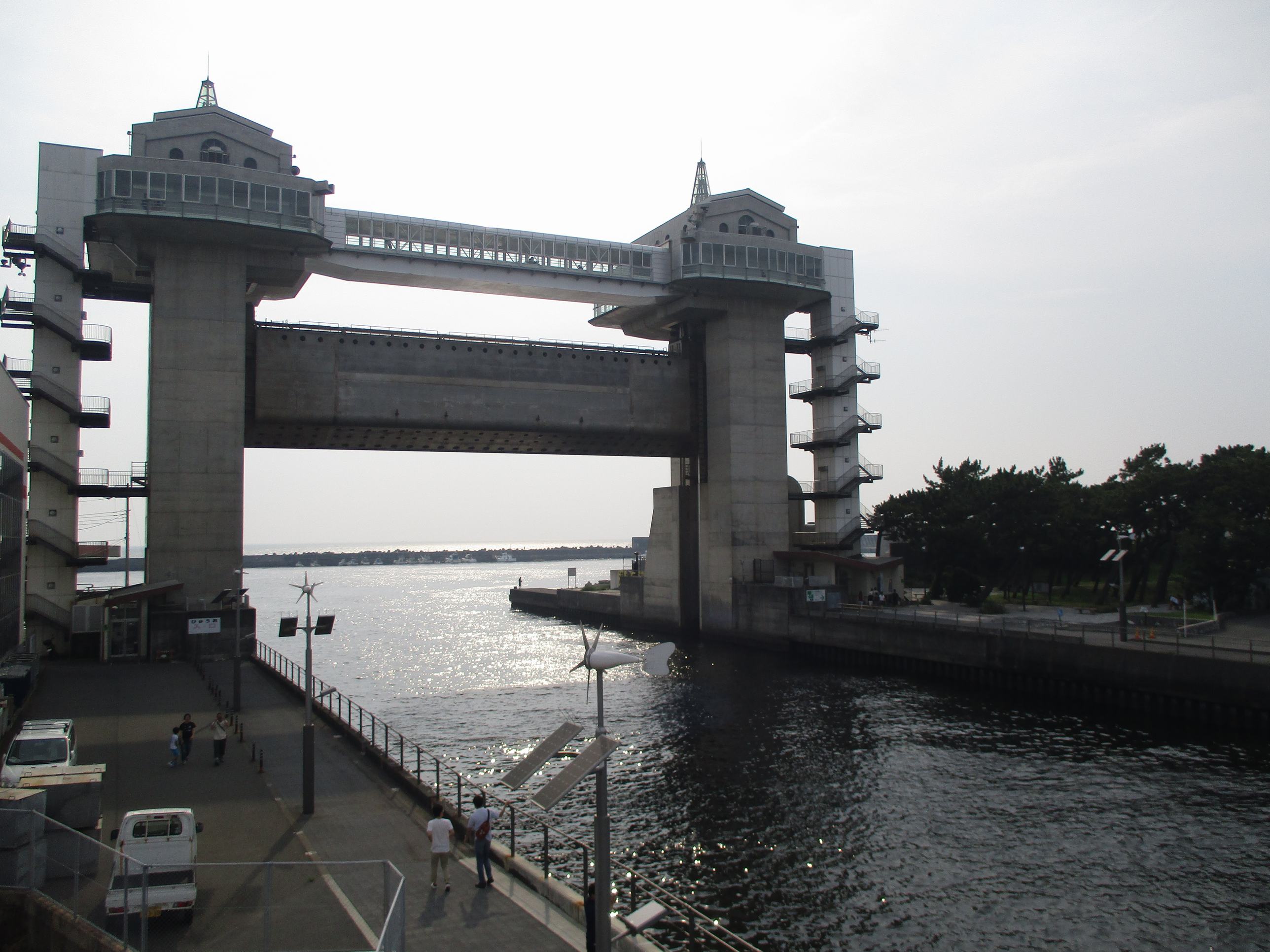 Beppu you! About this Shipping Accessories will introduce in the next article! Image just now。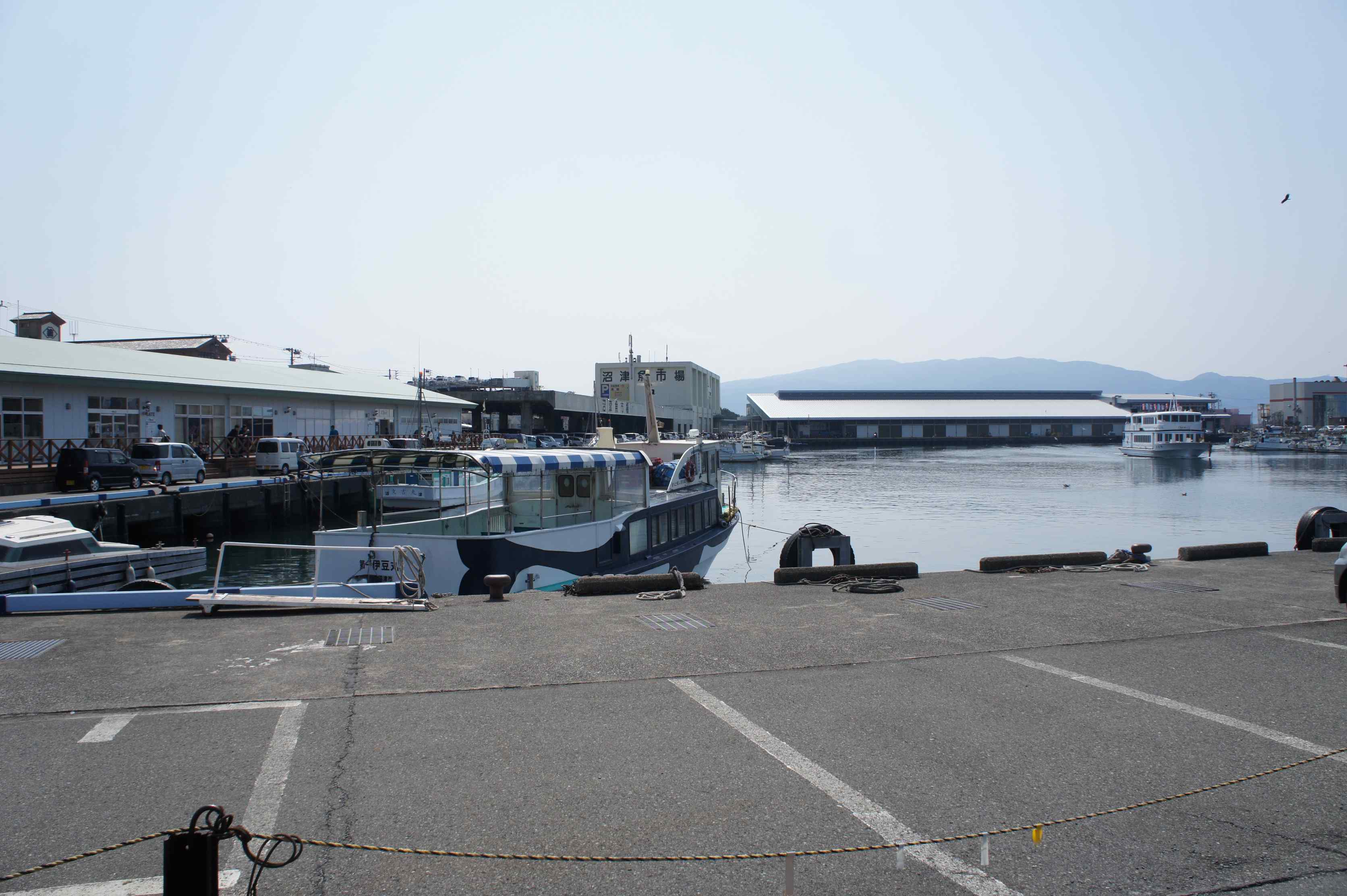 Now、Returning again to fresh Museum、Most outback of here Numazu。I think I'm many people come as such a small But the harbor of'm also from Toka Tokyo was popular in its own way every week。So I think if Thats not branding force odd of Numazu Port 🙂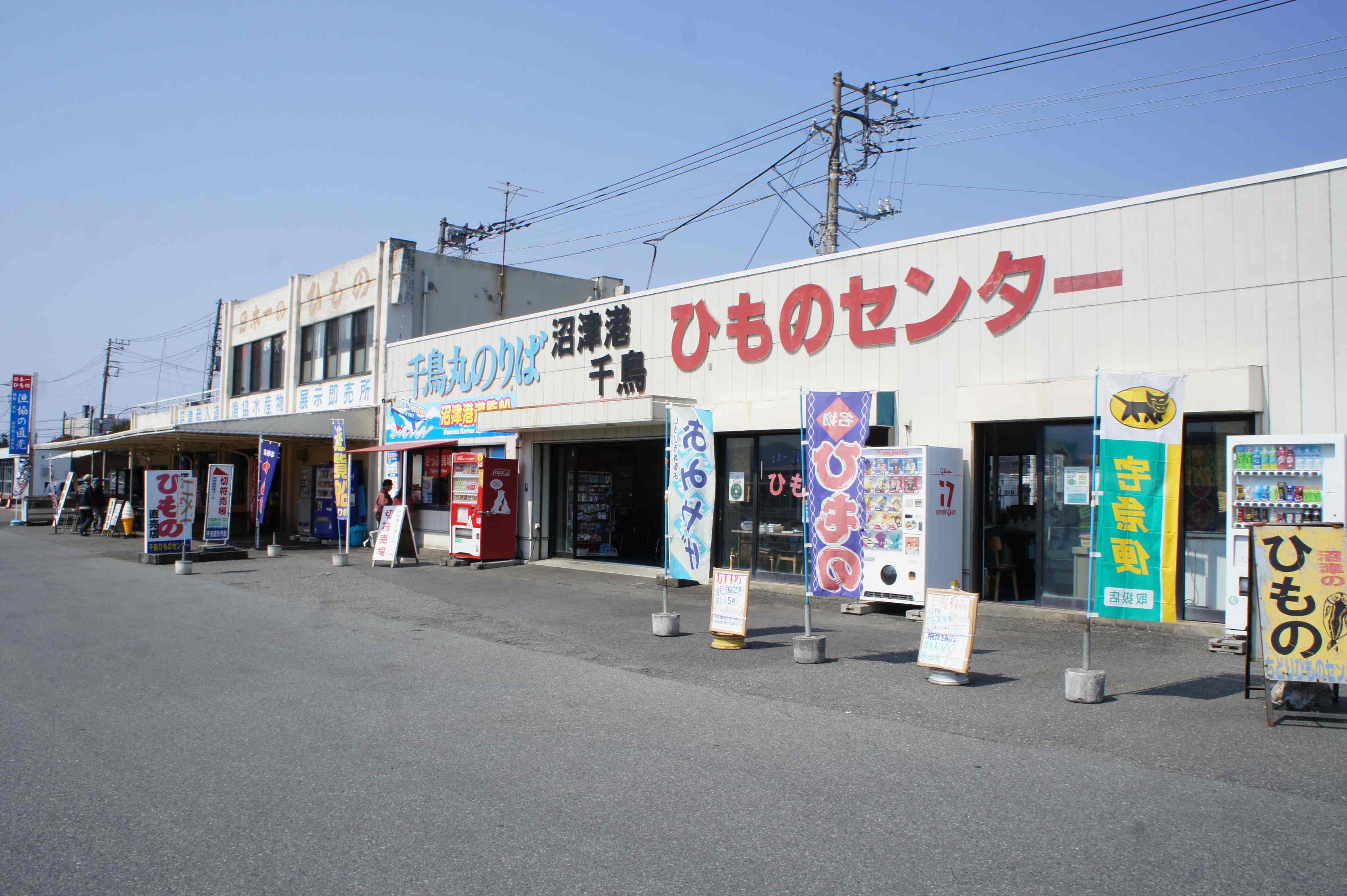 Speaking of Numazu dried fish。There is a ticket office of the pleasure boat next to it。It seems Tteyuu staggered round。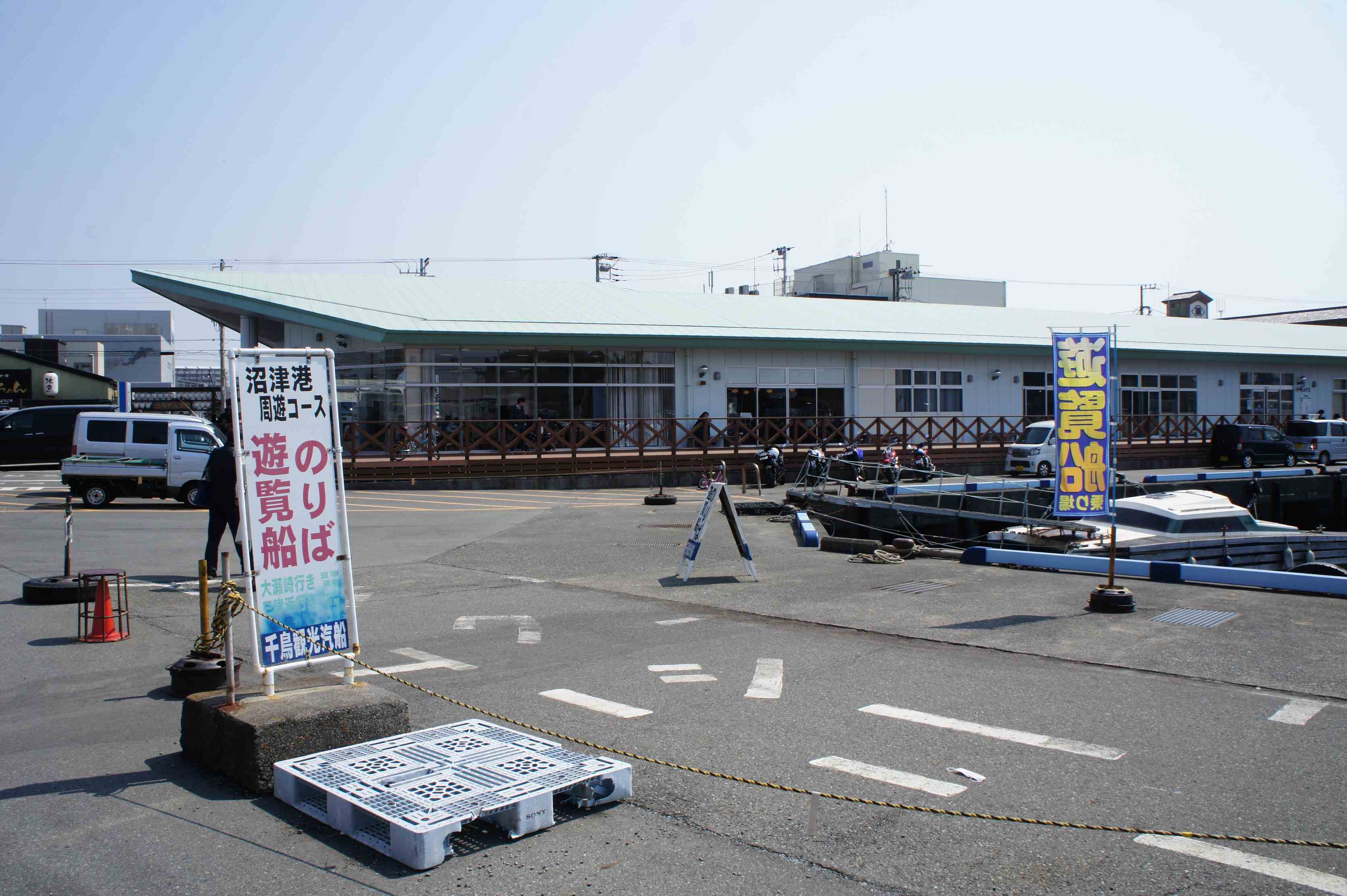 so、Landing of staggered circles here.。You can go by boat from here to Osezaki。Also out ship further from Osezaki to Uchiura。but、It is going to go by bus to basically Osezaki Toka Uchiura because not operated only in the summer。
Rounded up in around here because the article has been longer。Next, let's towards the Shipping Accessories Okara Thousand beach。