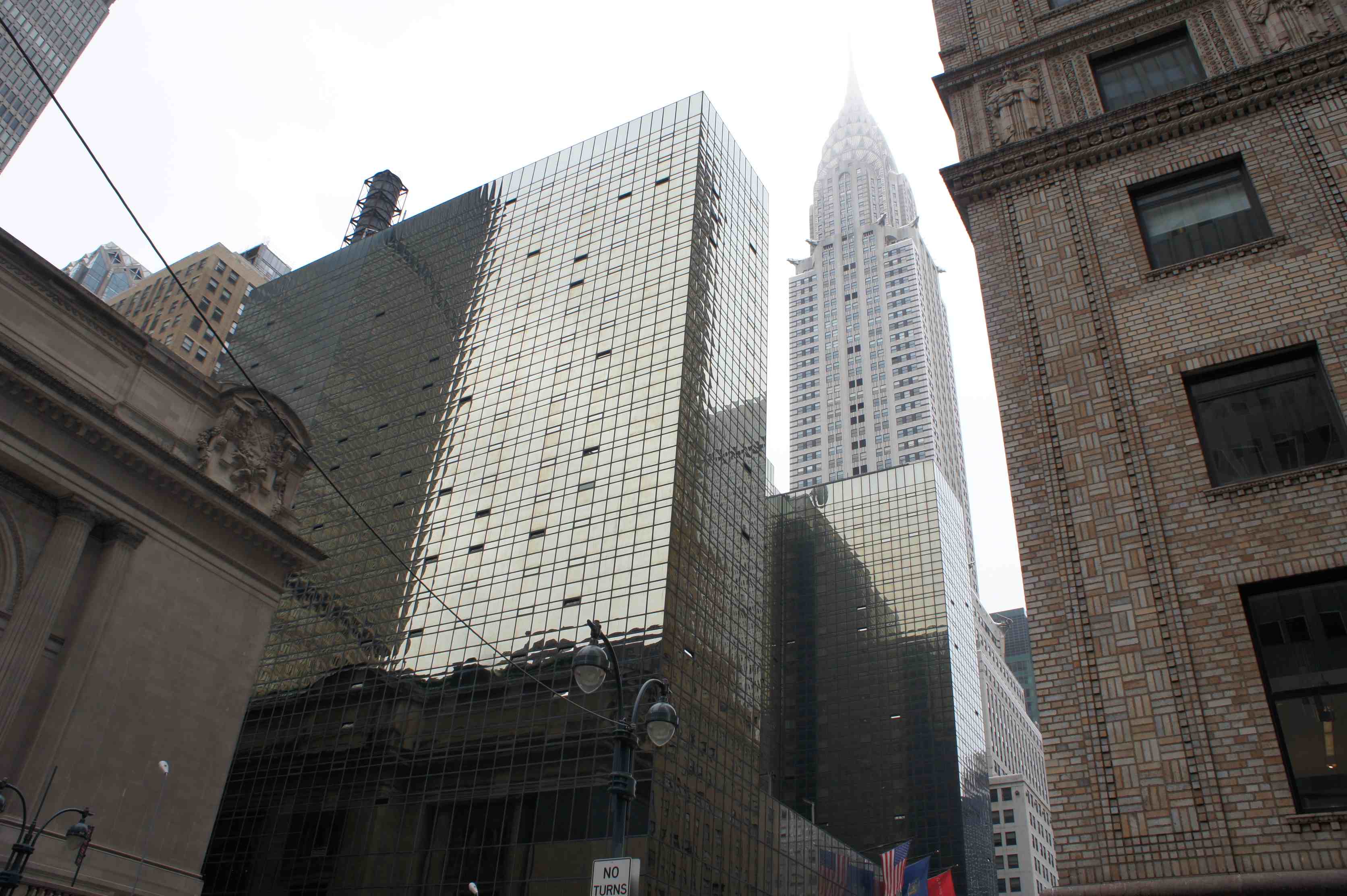 The last day is Christmas!
Most tourist destinations are closed on this day。To see the Christmas illuminations of Dyker Heights、Slowly from morning today。First, head to 9th Avenue from Times Square for a hungry breakfast.、I went down there to the south and searched for a store。
Then、Discover Seven-Eleven! Buy pizza here、I also stopped by a nearby CVS。This CVS is a convenience store and is a chain store all over the United States.、Wide sales floor like a supermarket、And it's pretty cheap。Buy snacks here、Move towards 8th Avenue。Looking at the Empire State Building、Clouds above the building ... I don't like it。Is the view okay in this situation? For the time being、I went north on Broadway and arrived at the hotel。
After eating what I bought at the hotel, I immediately departed for sightseeing。First is the Empire State Building。If you go down the Broadway that came up earlier and proceed to the Empire State Building、It's still cloudy ...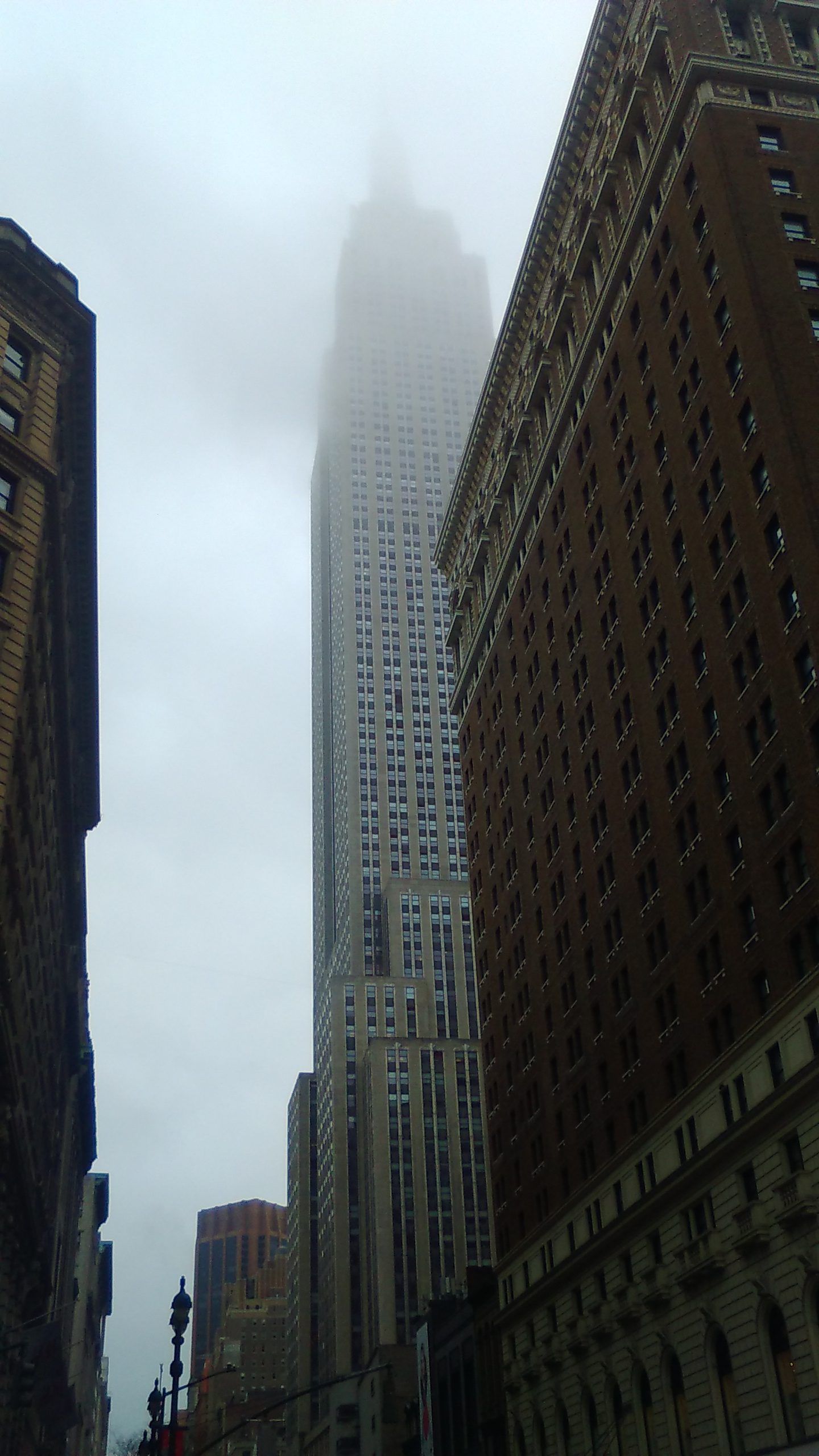 When you enter the entrance, you will see the letters and pictures of the Empire State Building.。The inside is fairly crowded、Not enough to line up。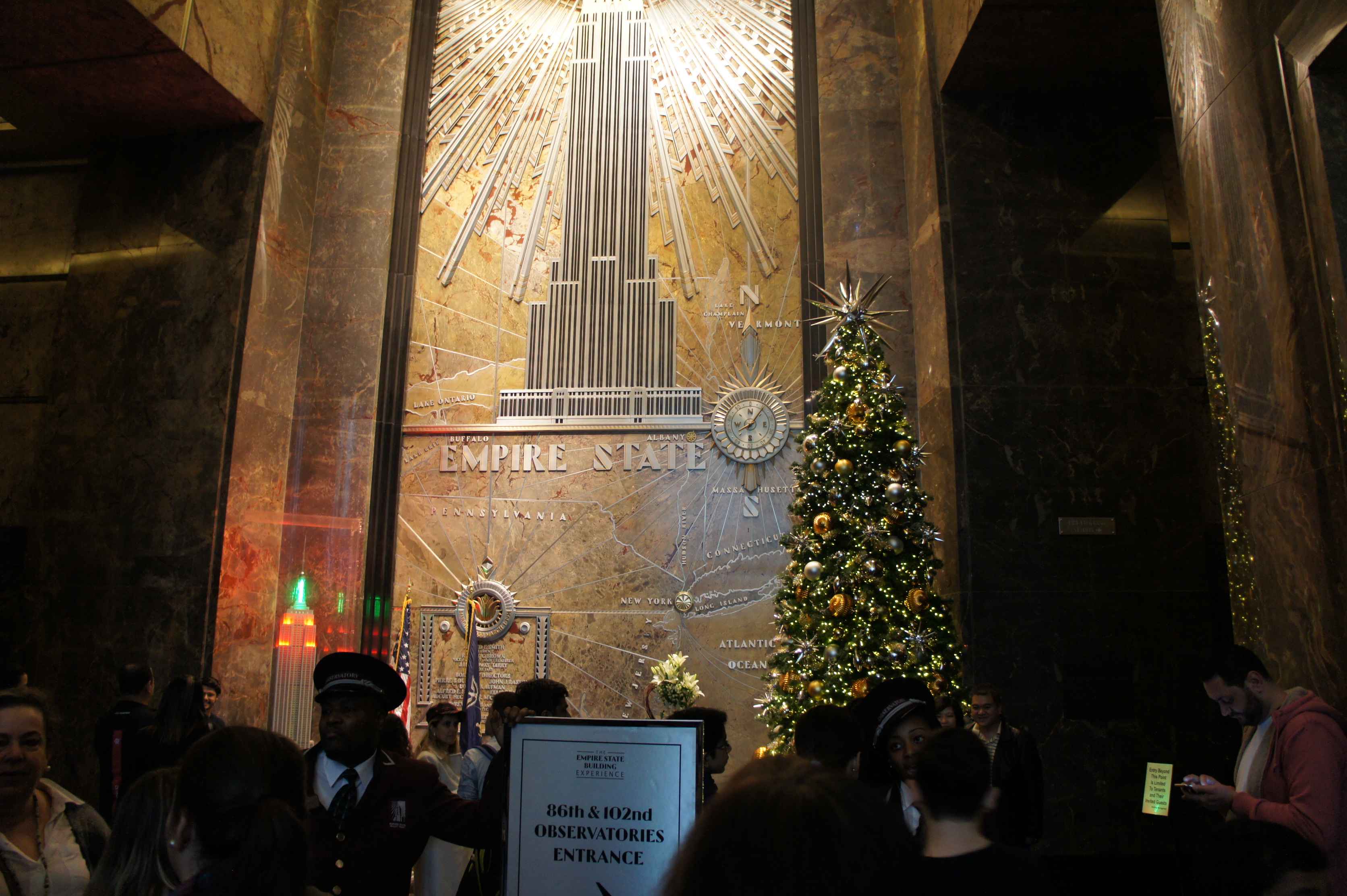 so、When I went up to the building, the information staff said, "It's cloudy today and I can't see anything even if I go up to the building!"。Even if that is said、I'm leaving New York tomorrow so I have no choice but to climb today。Ignore and proceed。And、When you get a ticket、I was impressed with a strange seal。"😥 Zero Visibility" This emoji was really pressed.。
Unlike yesterday's Rockefeller, it's not crowded at all、Immediately arrived at the elevator to the observatory。And、Arrive and go outside、When I try to see the city of New York from the fence ...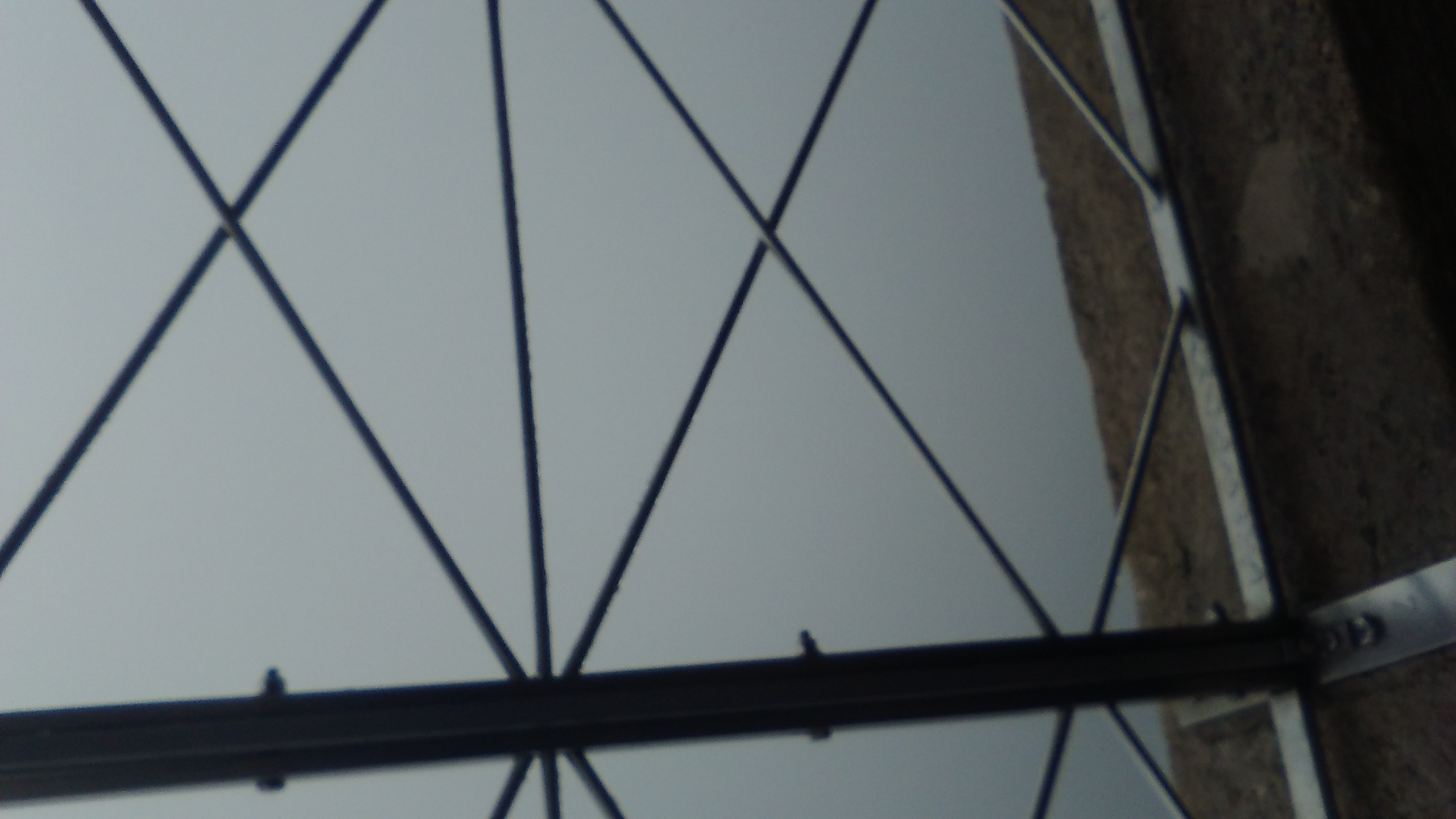 No no no、This isn't there(Lol)。The outside is completely white! It was really zero visibility。The building is completely in the clouds、White even if you turn to the other side。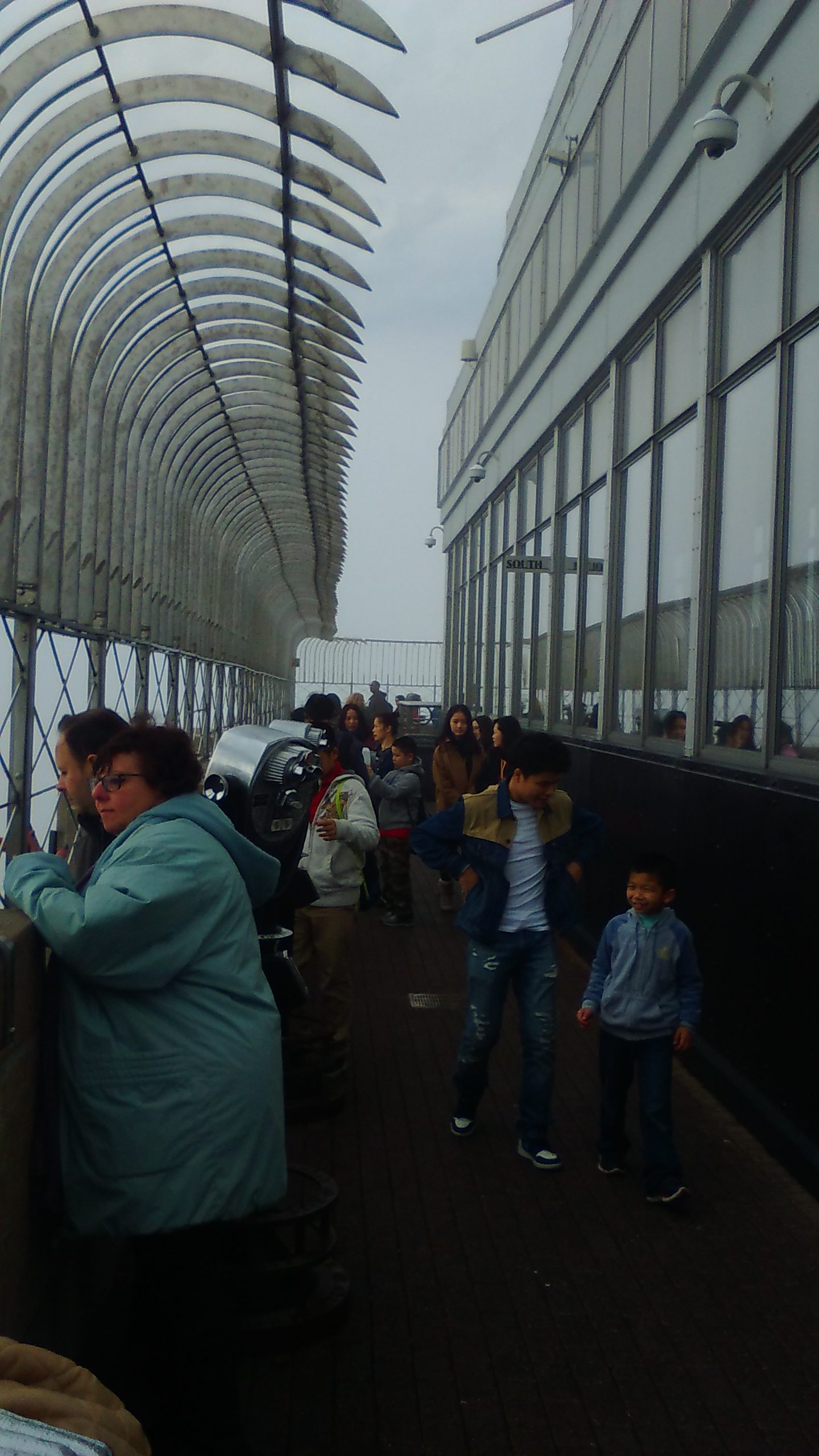 The couple in the foreground、I'm out but I can't see anything、I'm bad at the time of birth(Lol)。Well、It was a very disappointing Empire State Building like this。There was a souvenir shop when I got off the building、I have no desire to buy anything。I was forced to come to New York again。