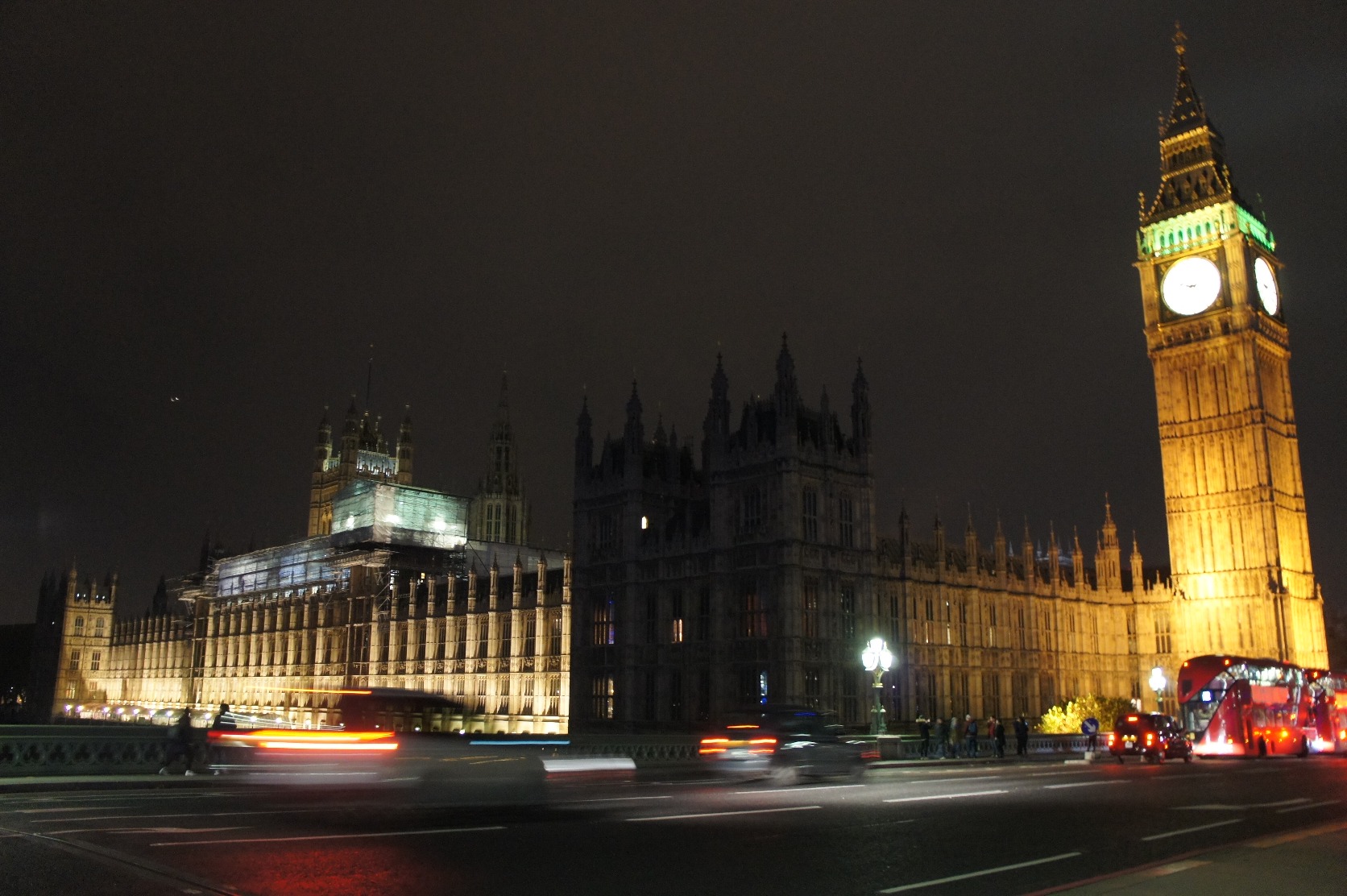 Is also slow is night、Shall we go to the London Eye from here Tower of London。Exactly, but it was a metro and bus stop recommended the bus than the subway。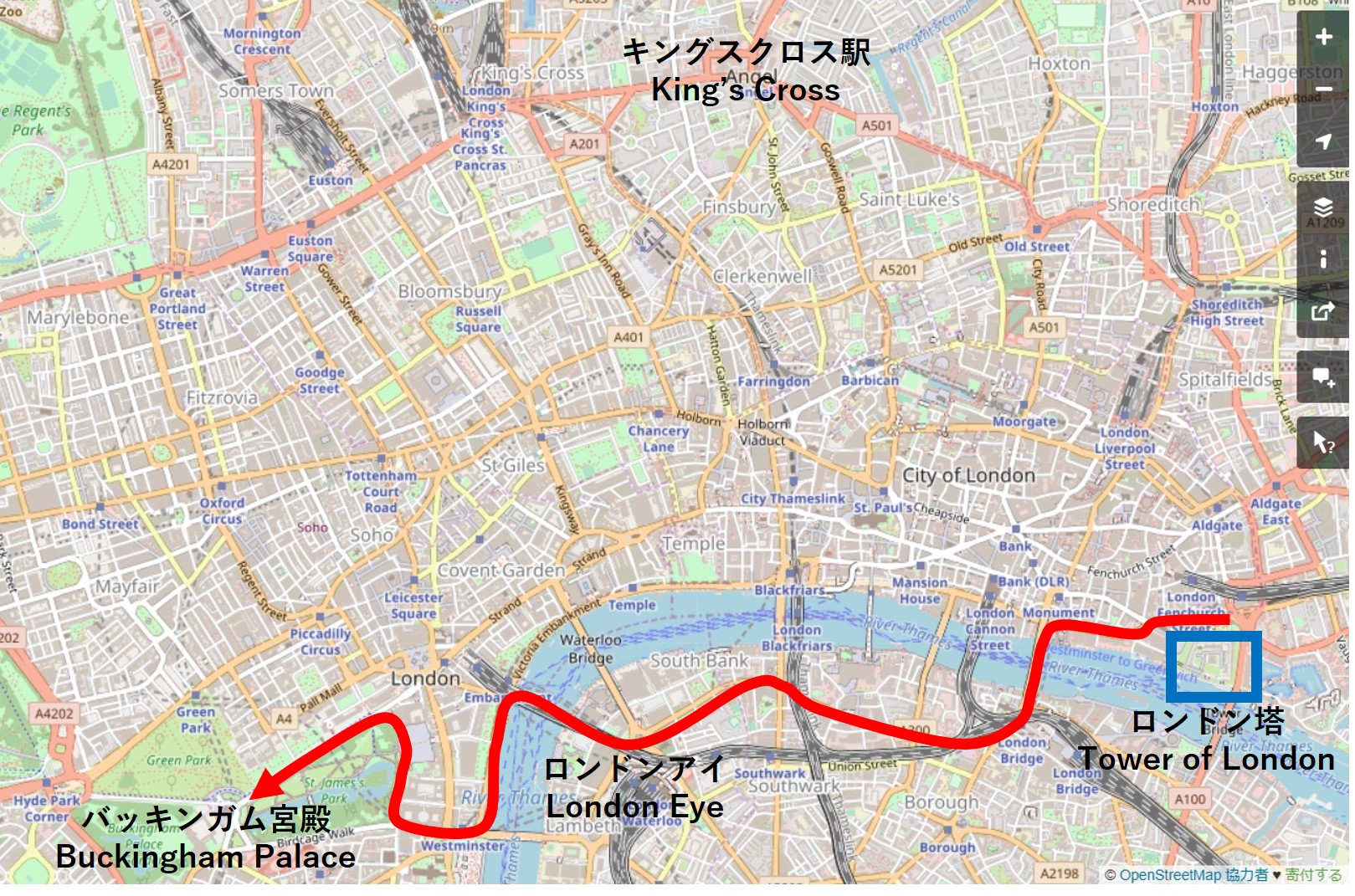 It's this route、Nor such a distance from the Tower of London to the London Eye walked because it is a single by bus。From the Tower of London and took us from the bus stop in the neighborhood at the end of the previous article to the London Eye without a transfer if ride a bus to Covent Garden flights Tteyuu RV1。Ah、London city bus is mandatory Oyster Card。Beware that you can not buy tickets in cash。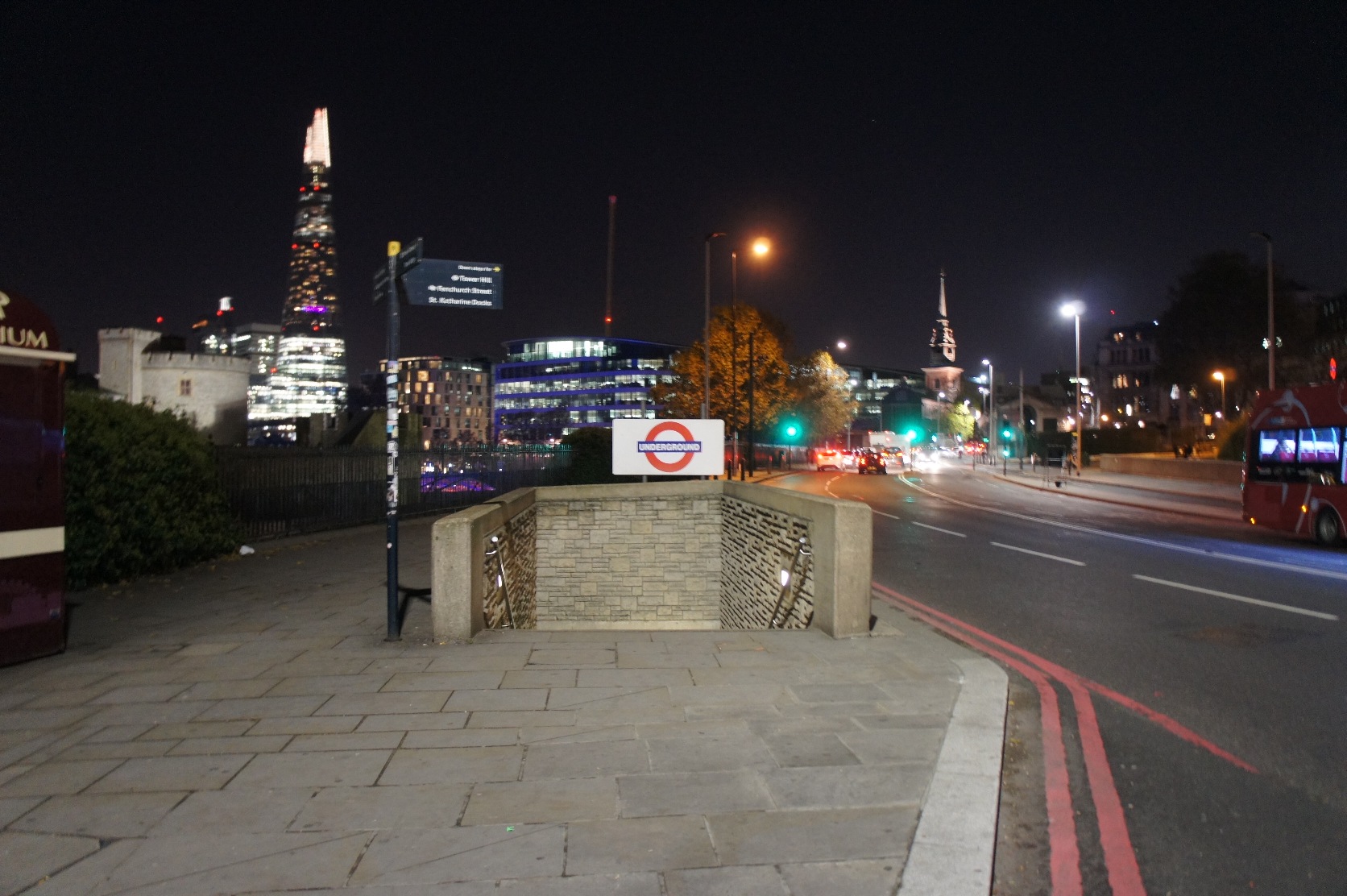 It should put photos in just in case。There is a bus stop on the other side of the metro station。RV1 is not in London bus of the double-decker ordinary bus。The getting-off station"Royal Festival Hall"Or"London Eye"。Whether there is no possibility that wrong in the big get off so I think Ferris wheel is visible location Although the。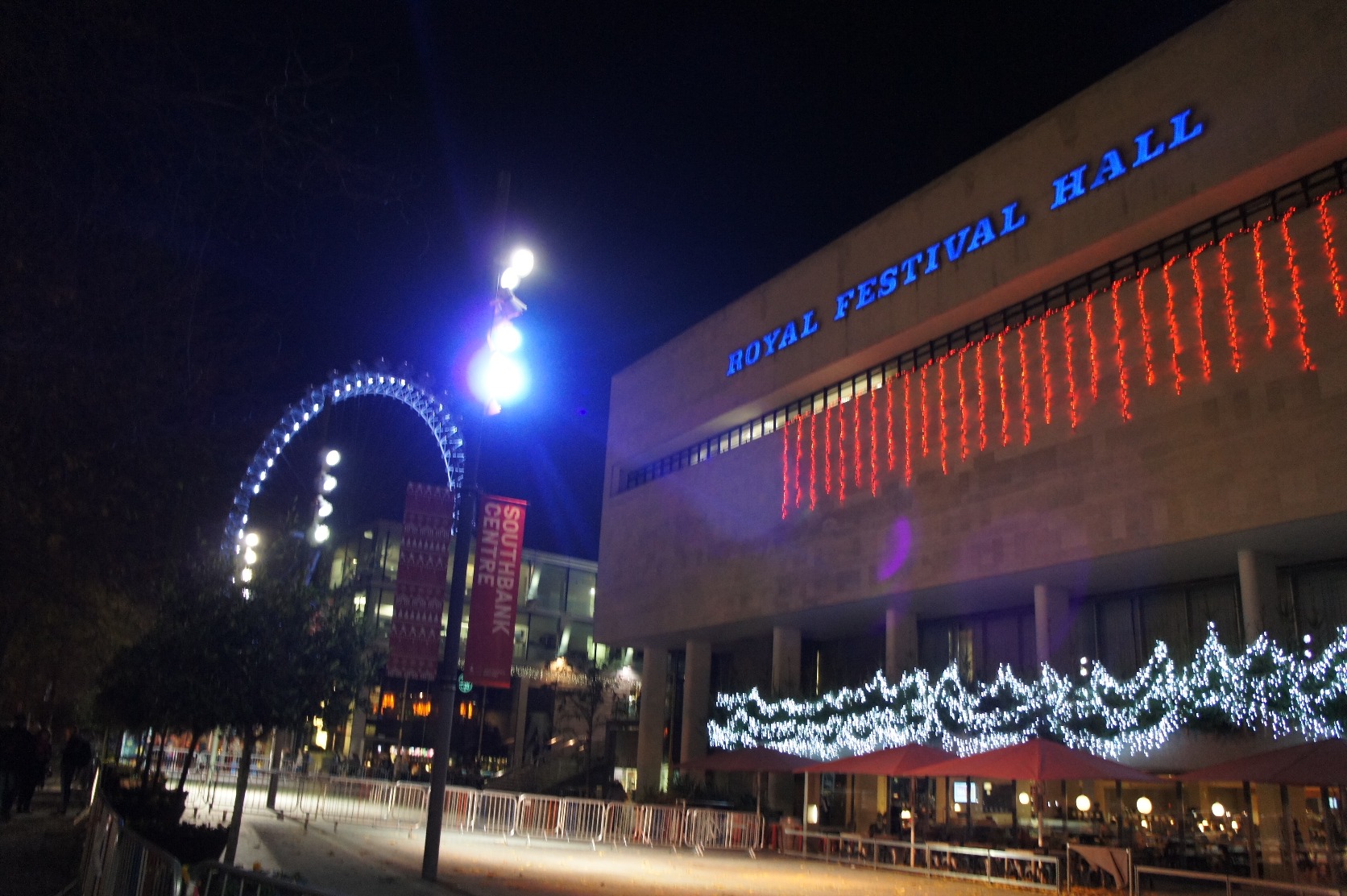 30Minute as swinging is to arrive at the Royal Festival Hall。I see the London Eye on the other side。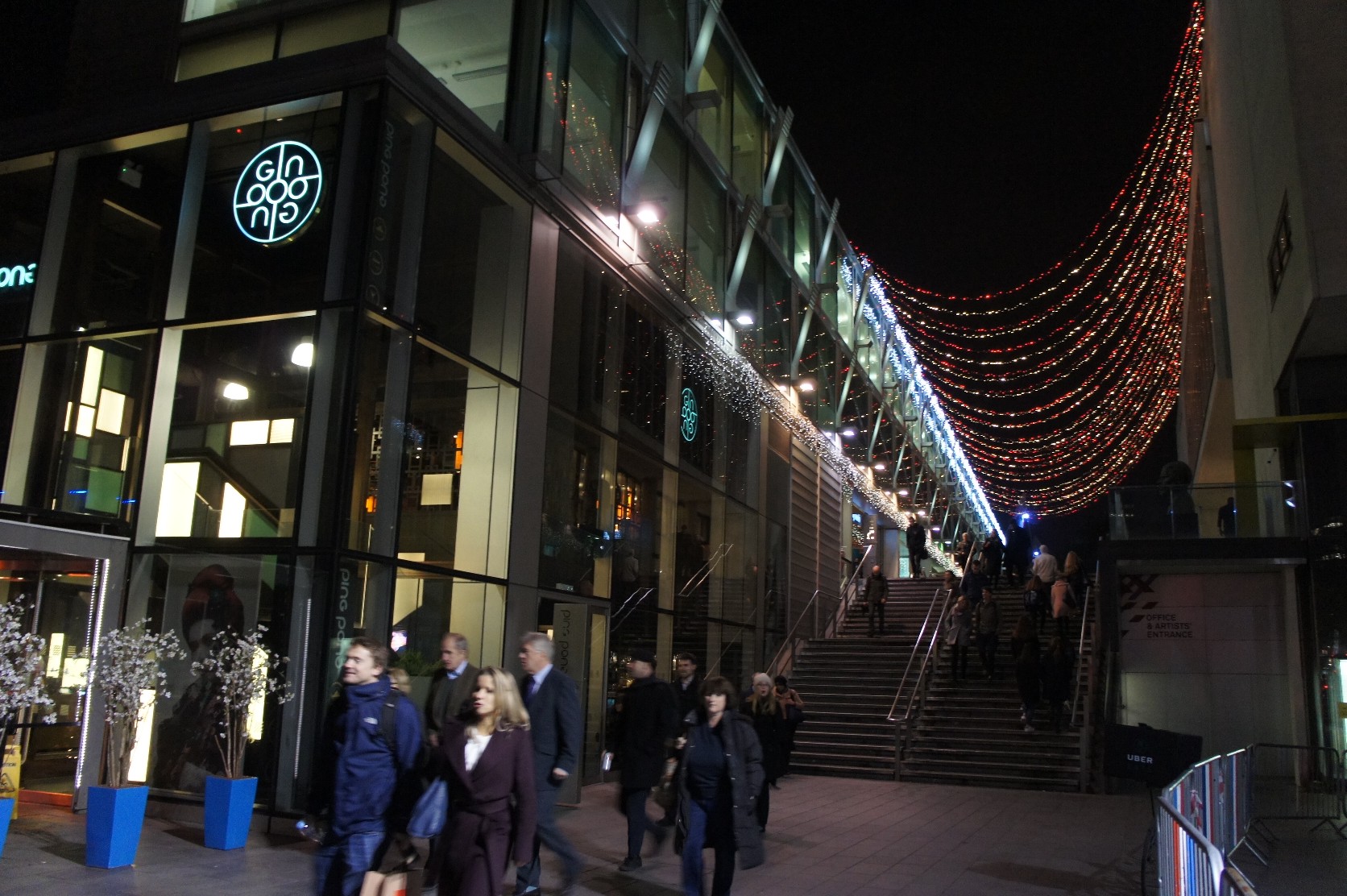 Toward the River Thames。11Soon wonder if time has also started preparing for Christmas illuminations I'm a month。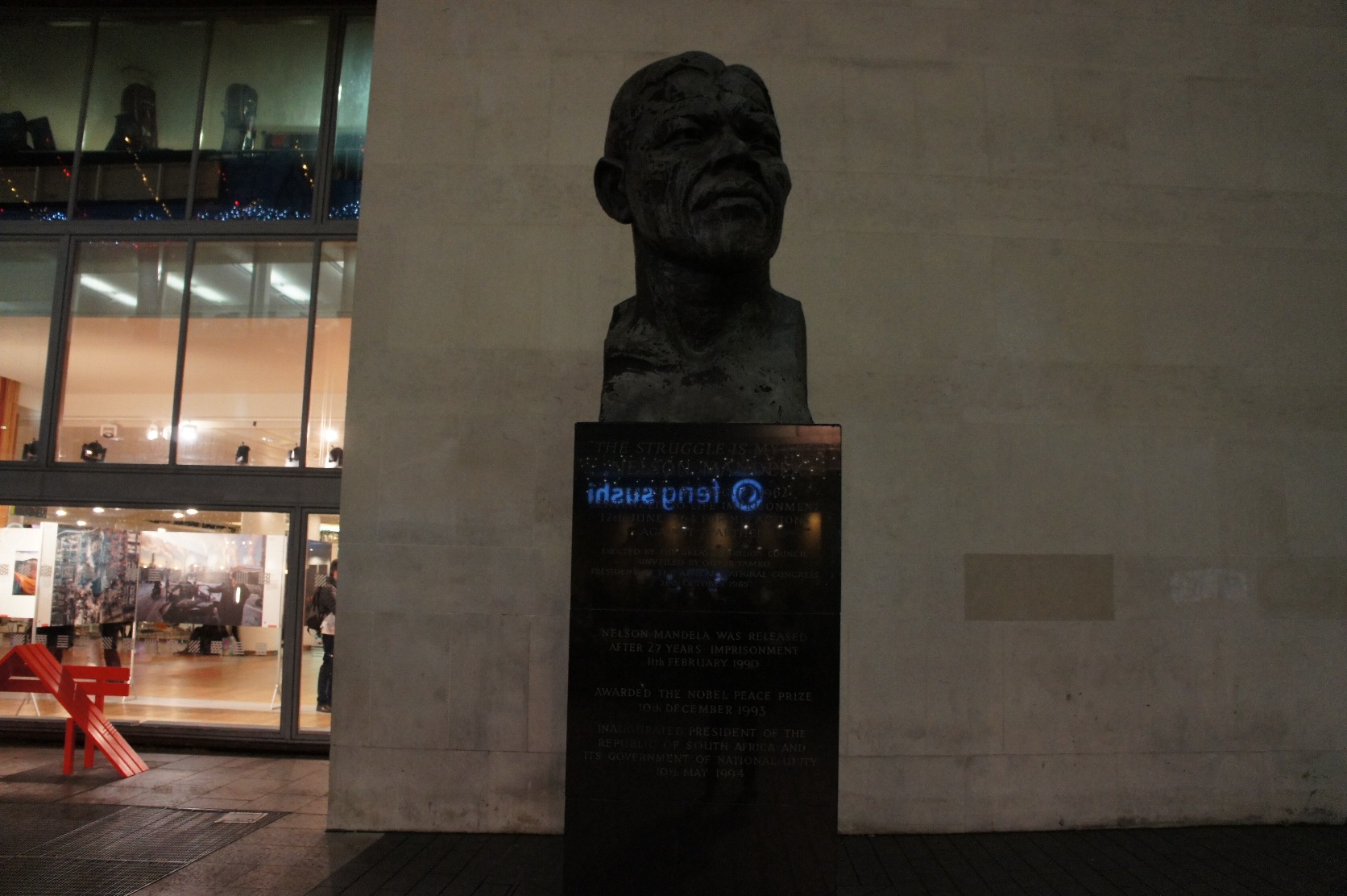 Softening Kke seen strange statue 😀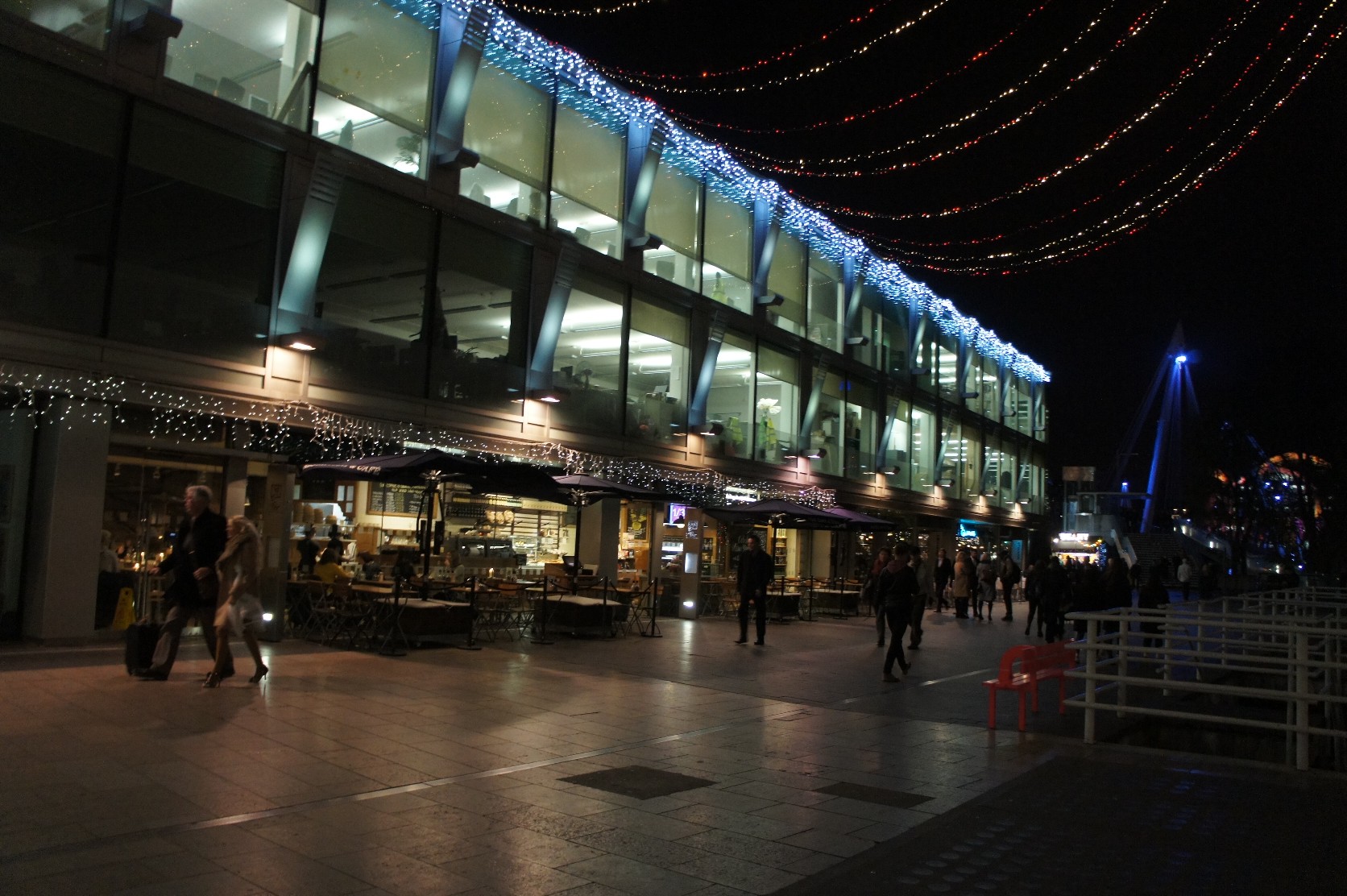 Around here there are many pedestrian traffic in spite of the night。Truly the heart of London!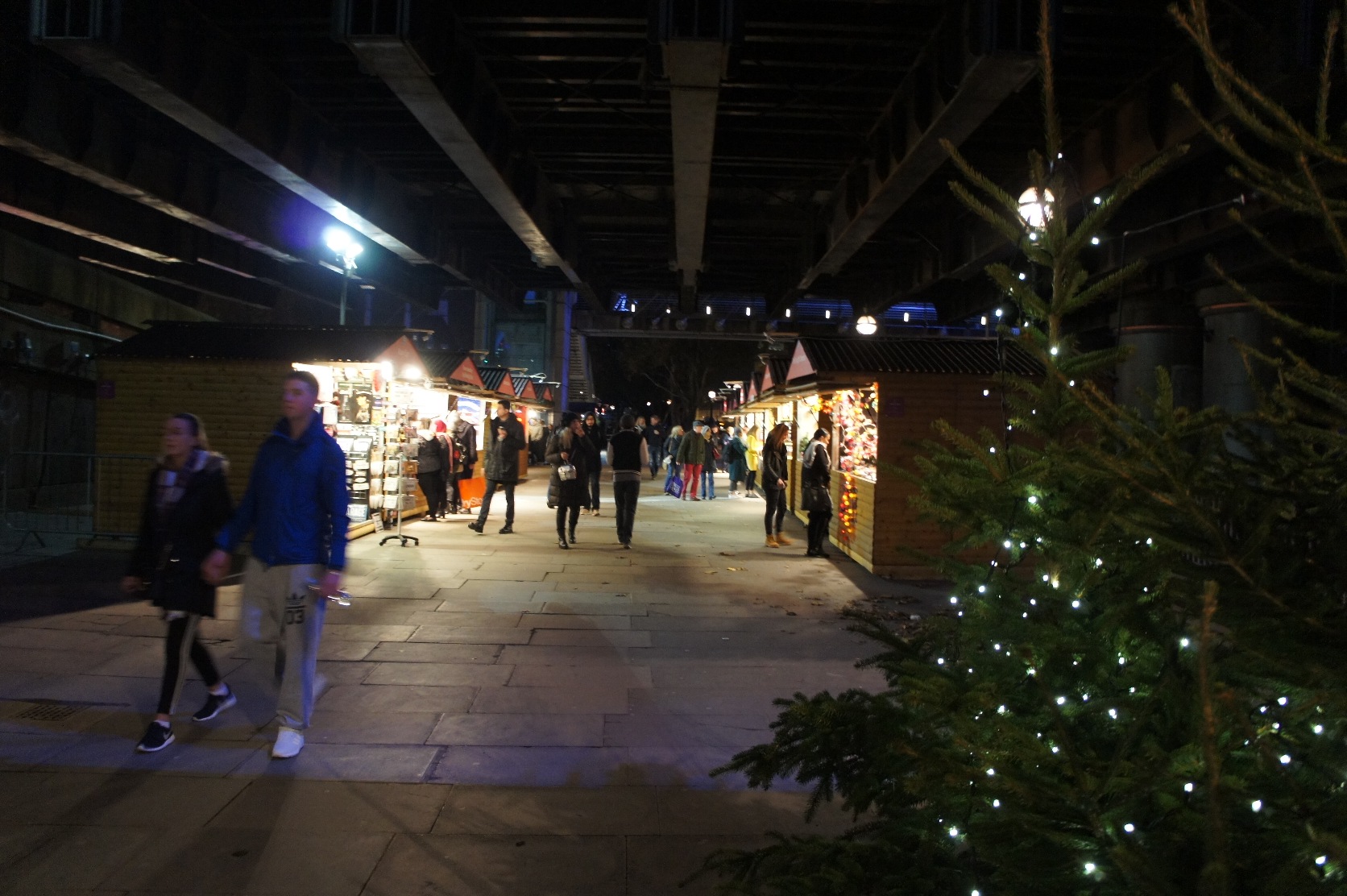 Lined with small stalls。It souvenir shop。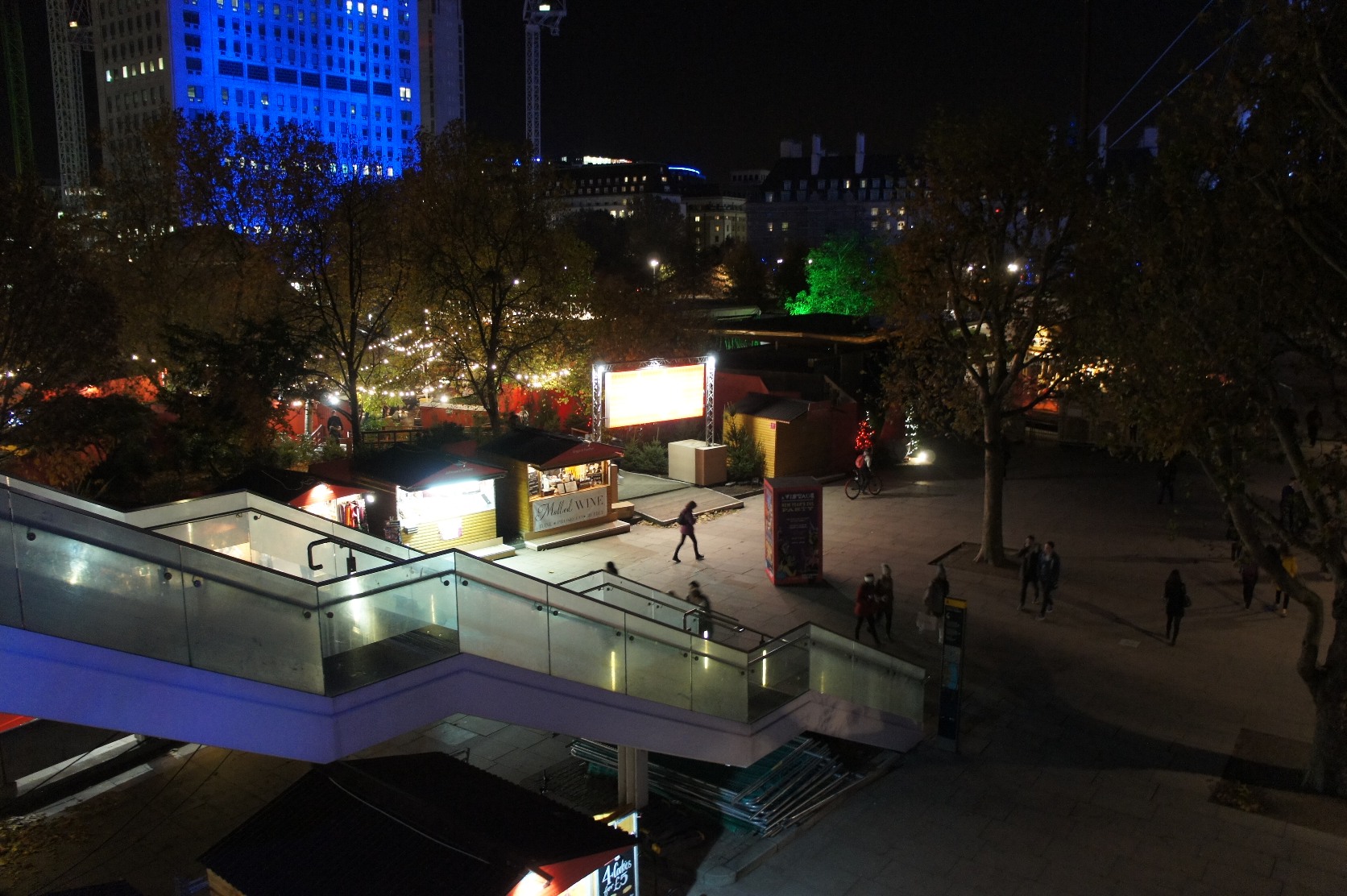 Well Would you cross the bridge。Royal Festival Hall Square looked down from the top。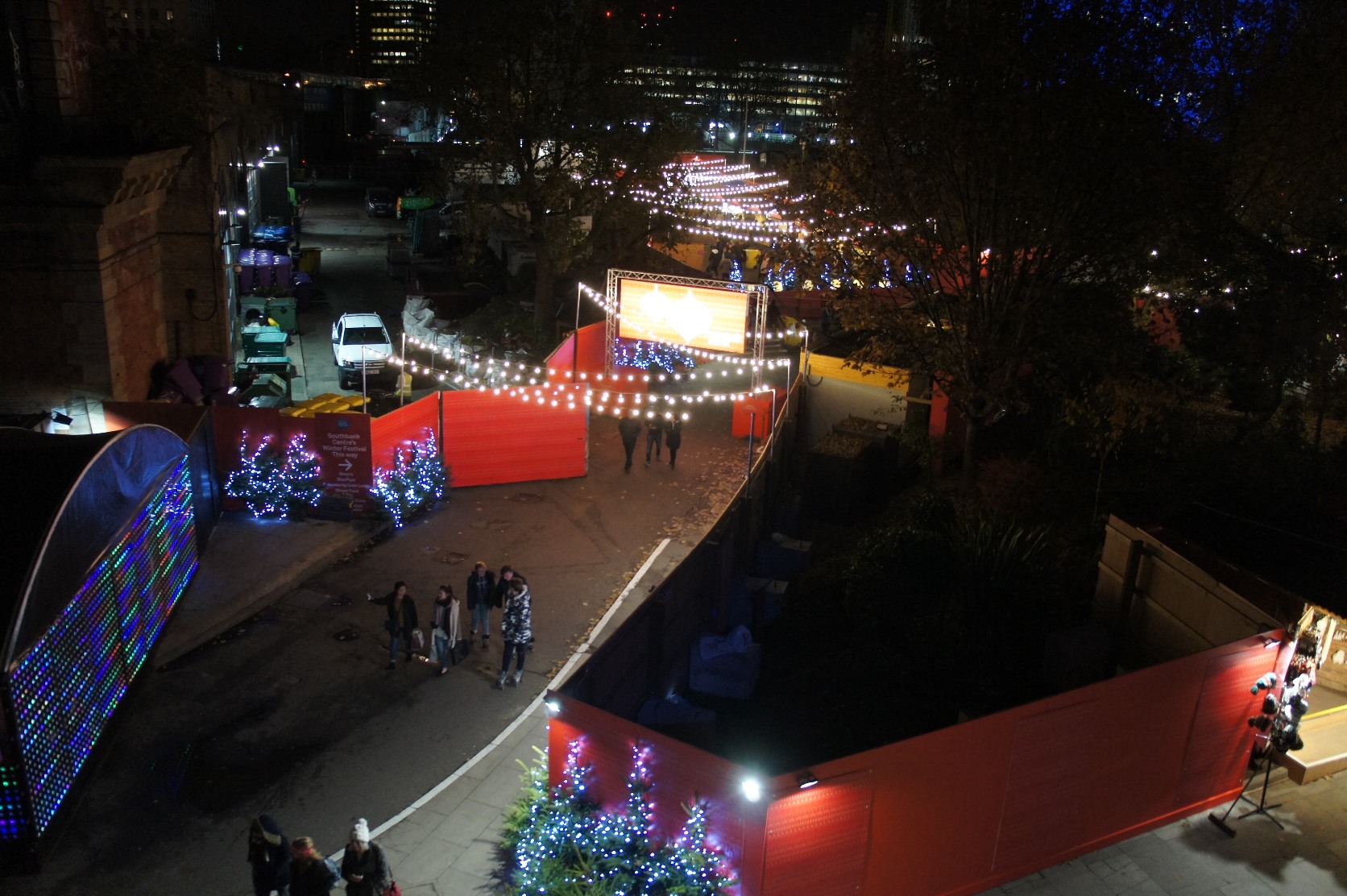 Illumination is beautiful Ya ne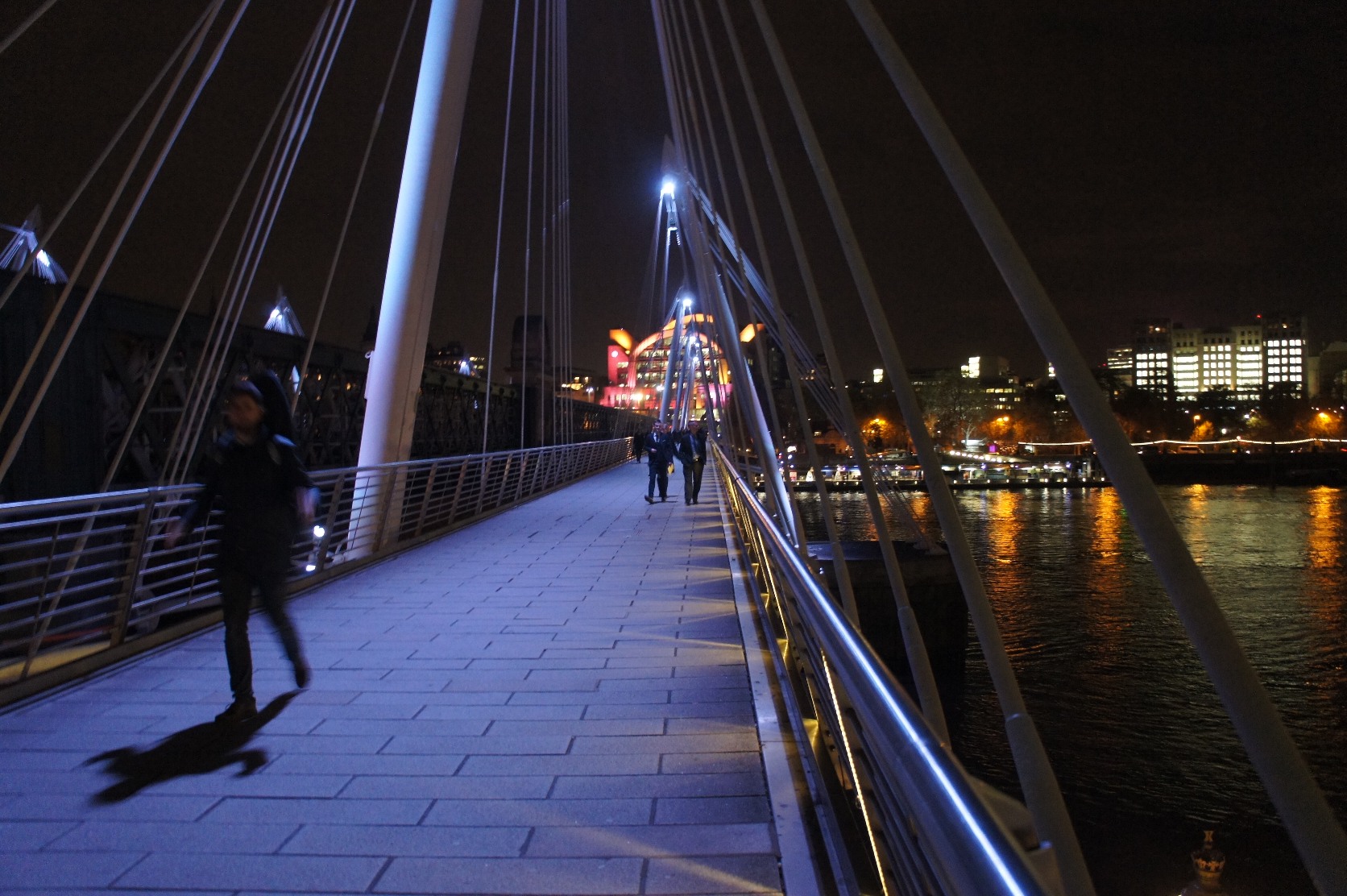 Hanger field Bridge。That it from this side is obstructed by the railway bridge to sneak on the opposite side because the London Eye and Big Ben that Elizabeth tower is not visible beautiful。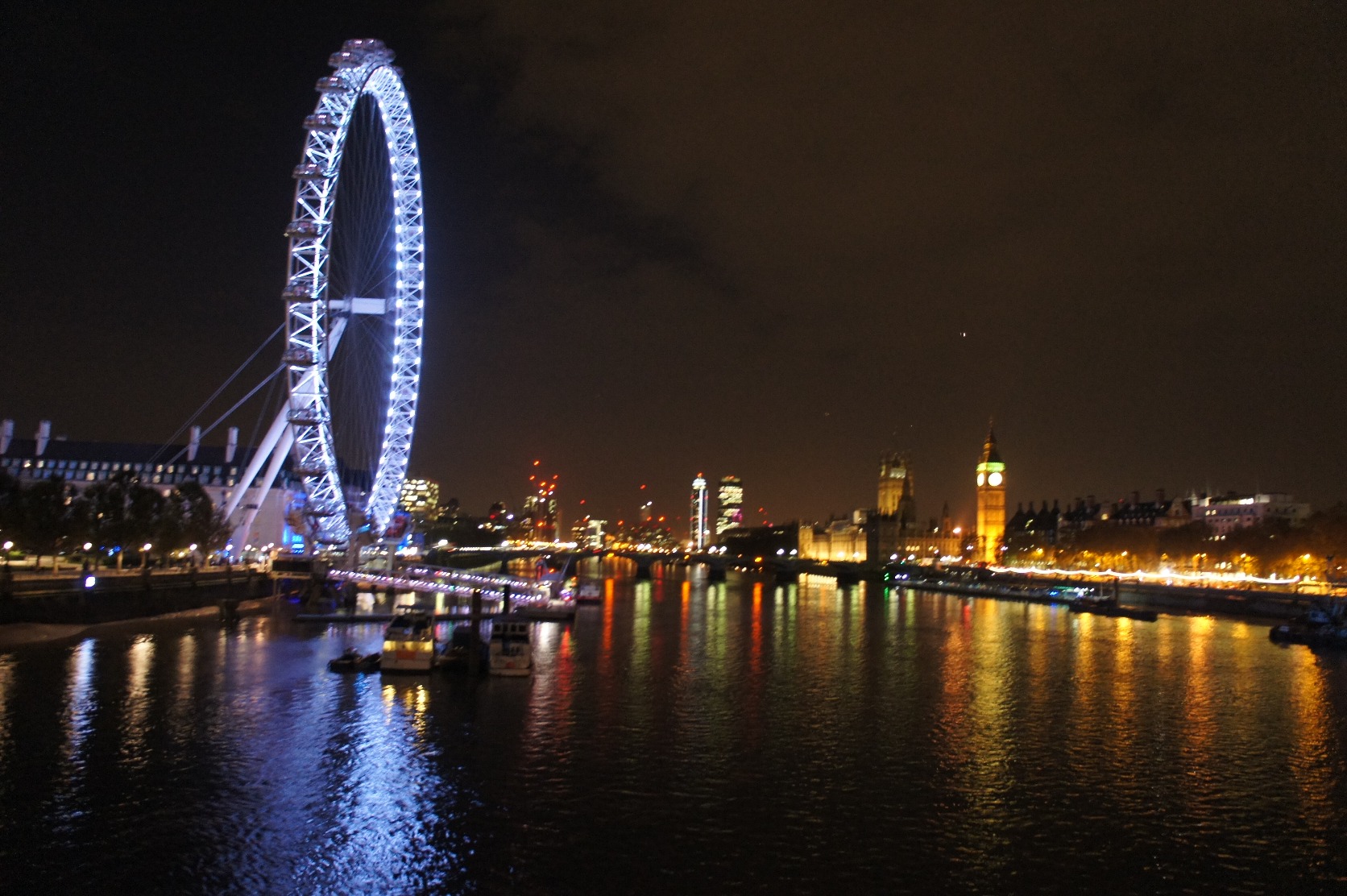 Here is the London Eye side hanger field Bridge。London Eye and Big Ben looks!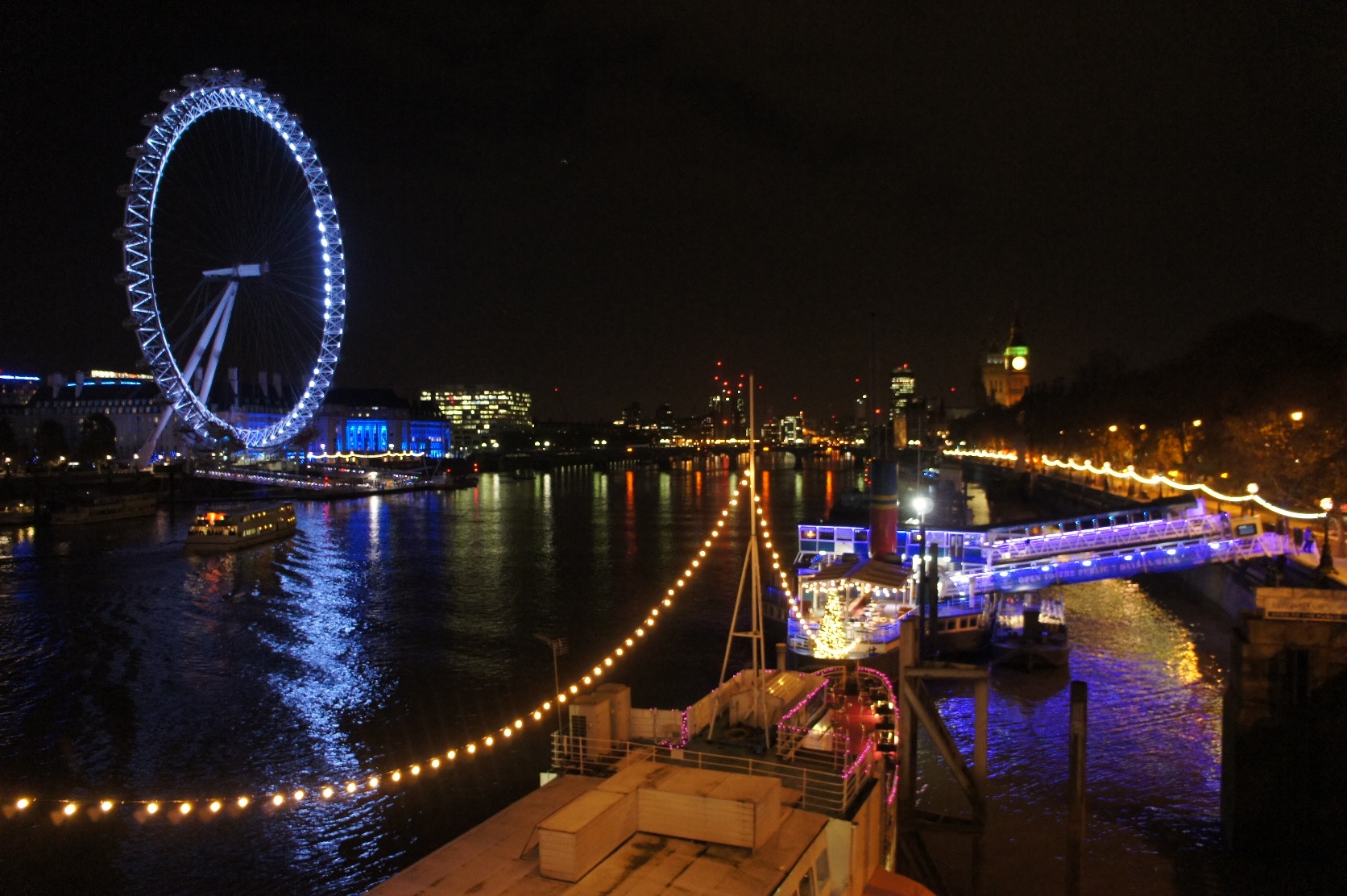 It is a beautiful night view。Photographers brought tripod to around here has had encamped some。It is a shooting point。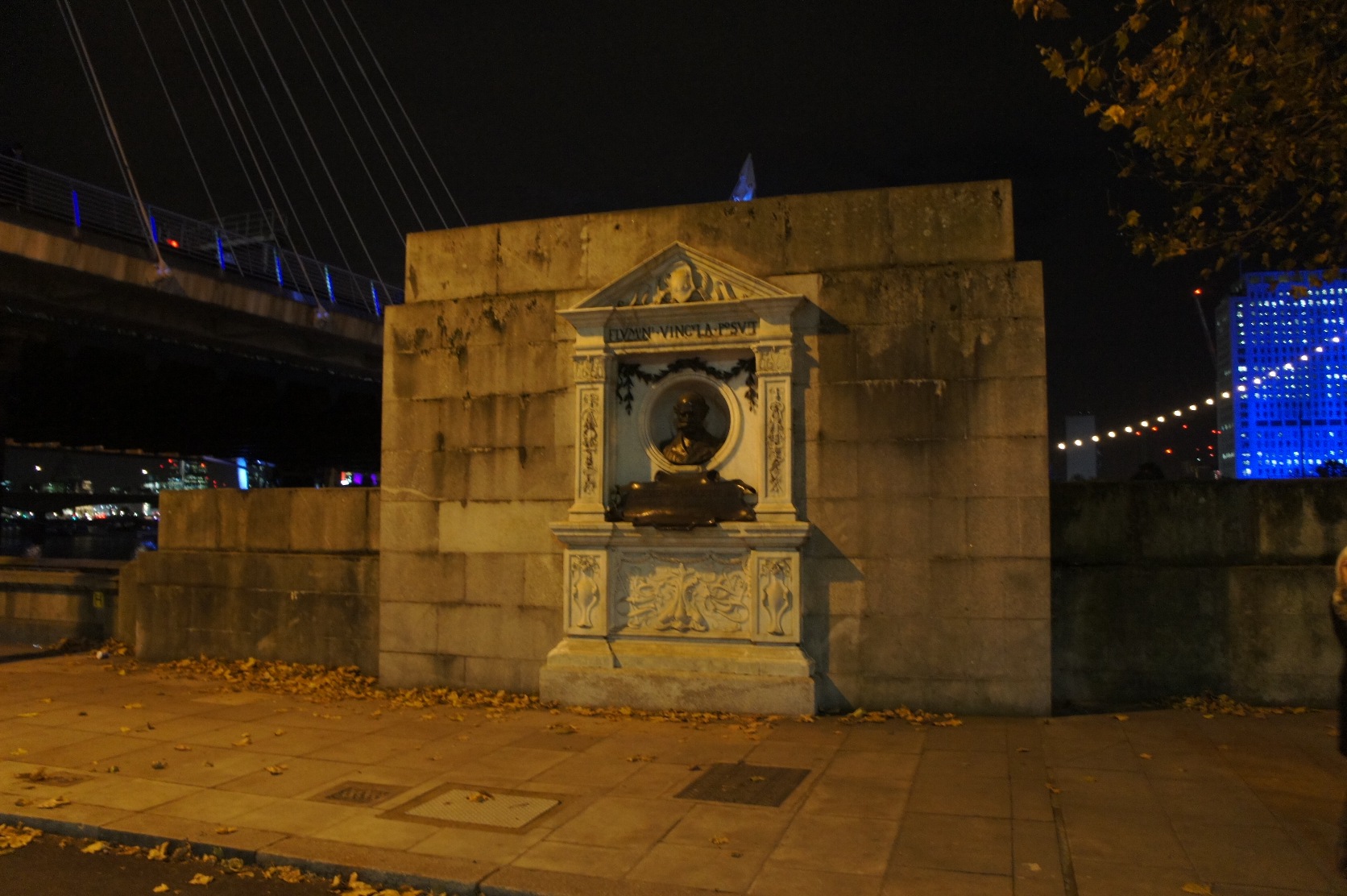 Get off the bridge to end Burke instrument Station。Sir Joseph Bazalgette Memorial photograph which is just under the bridge (Joseph Bazarugetto Monument)。A great one who this person is, which is also called the father of the London sewer、London city, which has been plagued by bad odor and cholera at the time sewer、Toka was solved by enhance the sewer network。
so、It was entangled in here with a funny 😐
Strange old man when I walk the road was stopped by suddenly Police when I was corresponding to that come over voice like a "Where are you from?" Or "You came what was to?"><
Because was told, "Show me your passport?" After being showed police notebook、It passed with next to the old man。It is returned, respectively after flipping through fluent contents。The following words as "to have much cash?"。
No no no、Probably Obviously funny。I passport does not come anyway heard usually Nante or have much cash(Lol)
But、Released next to the old man are you showed a lot of pounds bill。And the next is my turn。At this time, really cash was persistently "There is no money," Nde did not carry。Soshitara because it was said that "I did what came not have cash?" Answering to the "in I can cash in the credit card."。"Neither because And then was asked," Do not even dollar or Japanese yen, if not pounds? "。Cash is a principle that does not have "the answer。Was comeback with all NO but then came a strange question。10Finally released long after the minute。What Kore。
I guess it was probably two sets of pickpocket of the old man and the fake police that have been multiplied by the voice at the beginning。Police notebook also been show to Wakaran those of the United Kingdom Nante whether genuine、I was not good was handed a passport to the beginning。It was out If you have been running away over there was only interested in Fortunately cash。Around midnight of the middle of the night certainly time。It does not good security even in such a center the city is 🙁
Tourism start again to waste such a such a time。Will you down to the River Thames。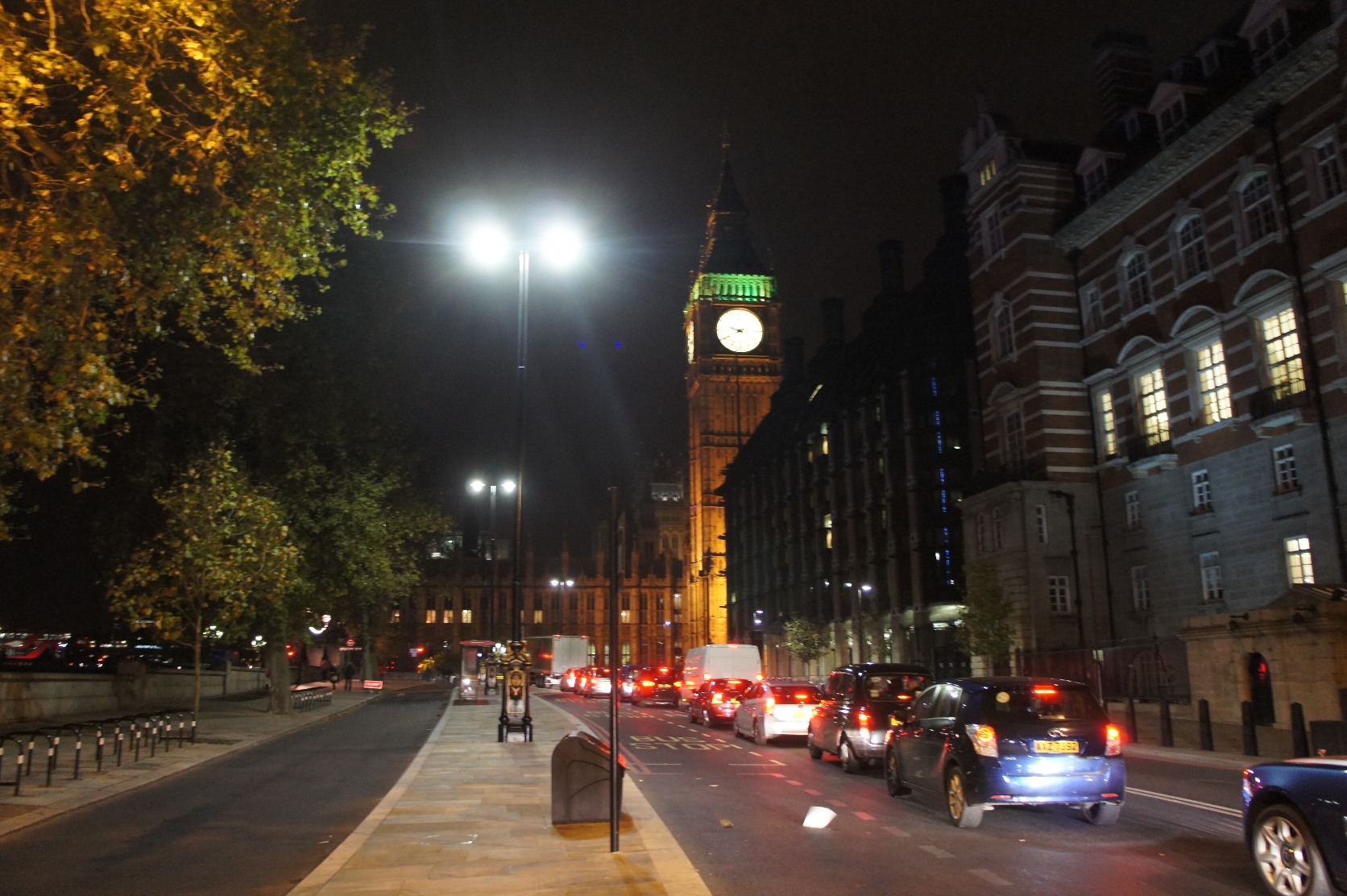 As soon as Big Ben appeared! Imposing impressed with the Do's great people who work the ground again at such a car as often。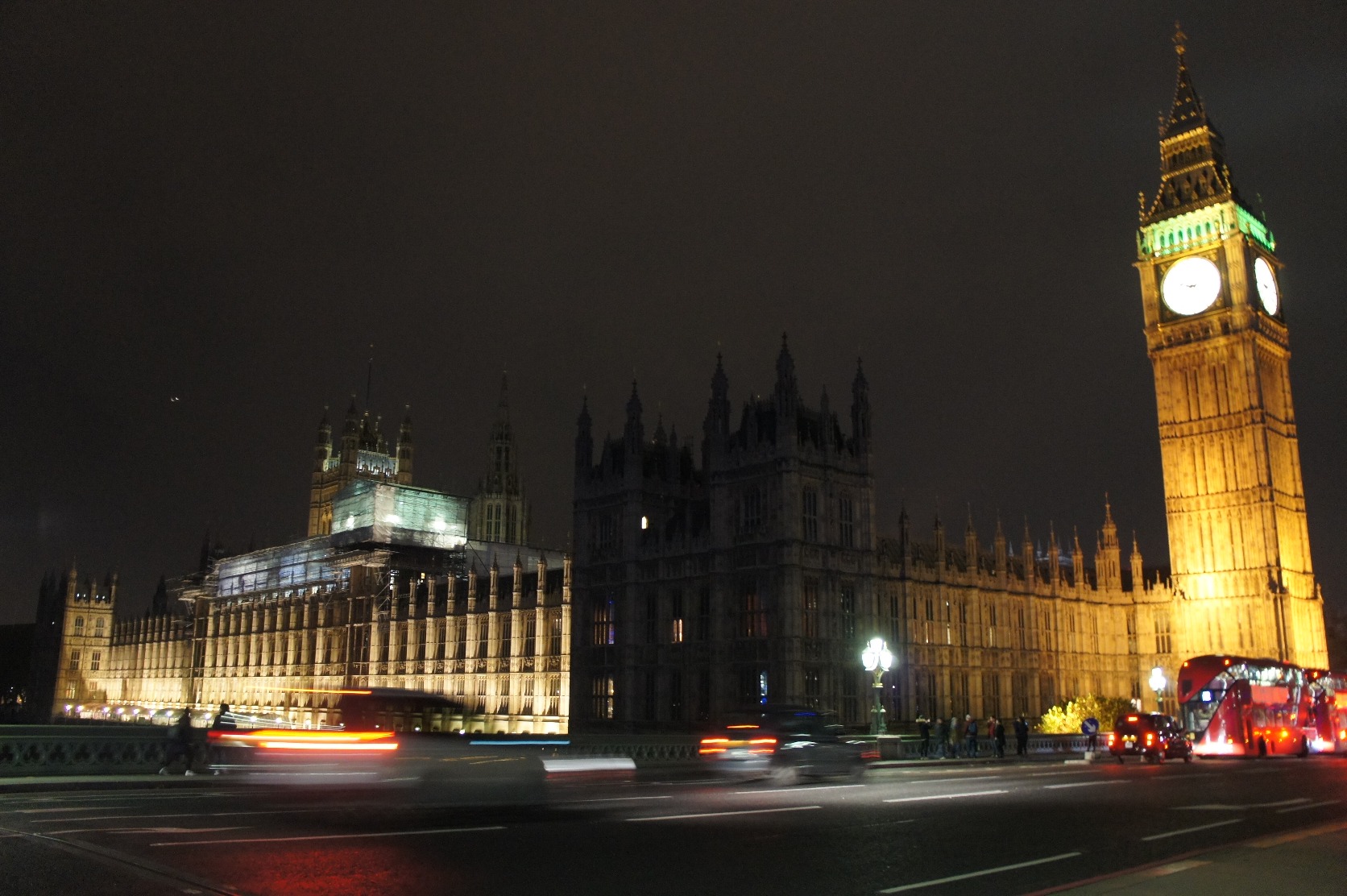 UK Parliament from Westminster Bridge。I landscape often seen in photos。It's landscape very become picture、The people are careful to visit because around here the security is not Regards。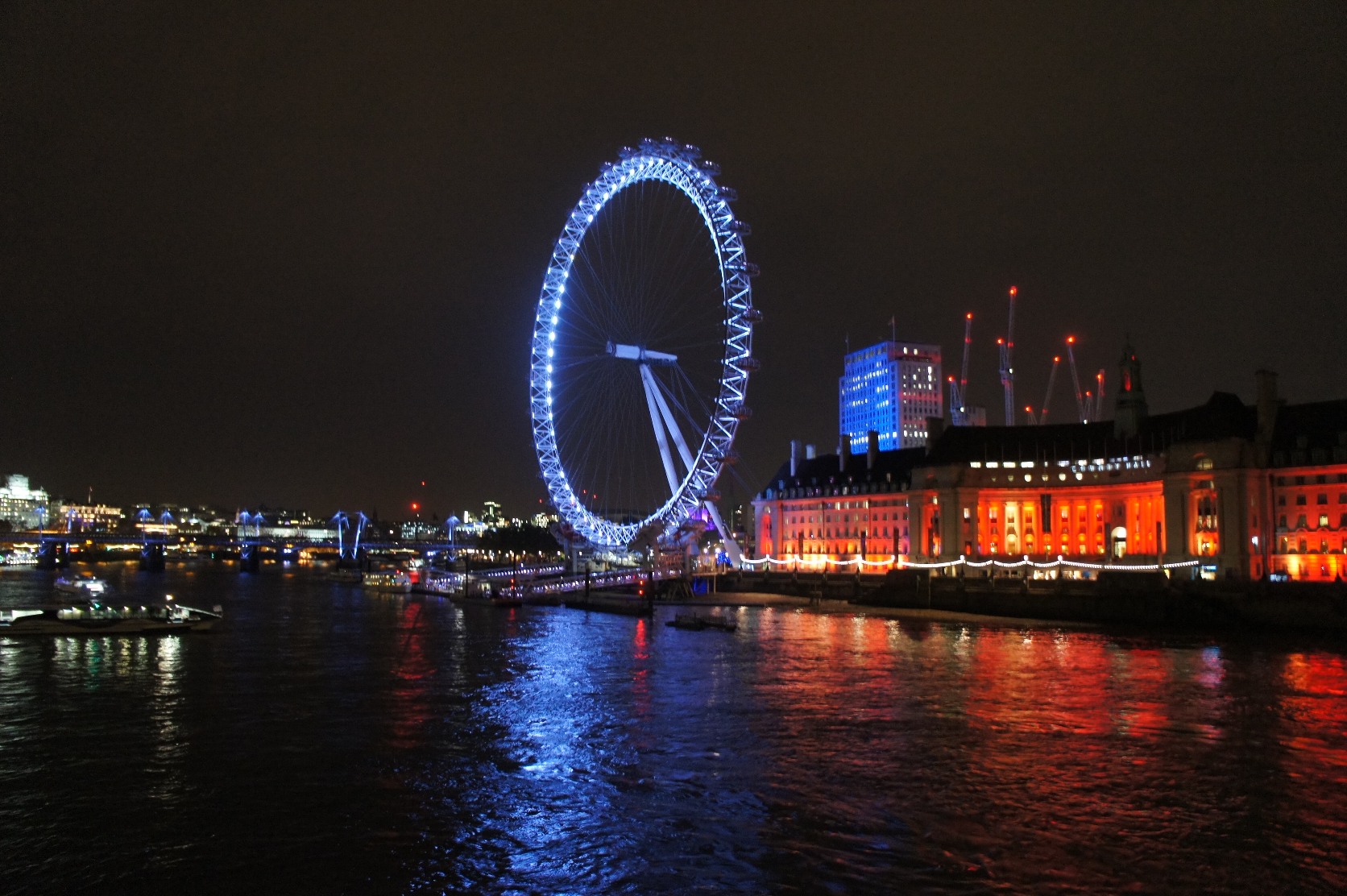 The opposite side of London symbol "London Eye"。Sparkling blue bridge hanger field bridge one looks beyond。We see that there is a reasonable distance from the hanger field Bridge to Westminster Bridge。Ah、The other side of the hanger field Bridge I was was Waterloo Bridge wonder if hard to understand and hear me ...... Waterloo that I forgot to take photos。It is familiar deeper pronunciation I Waterloo in history?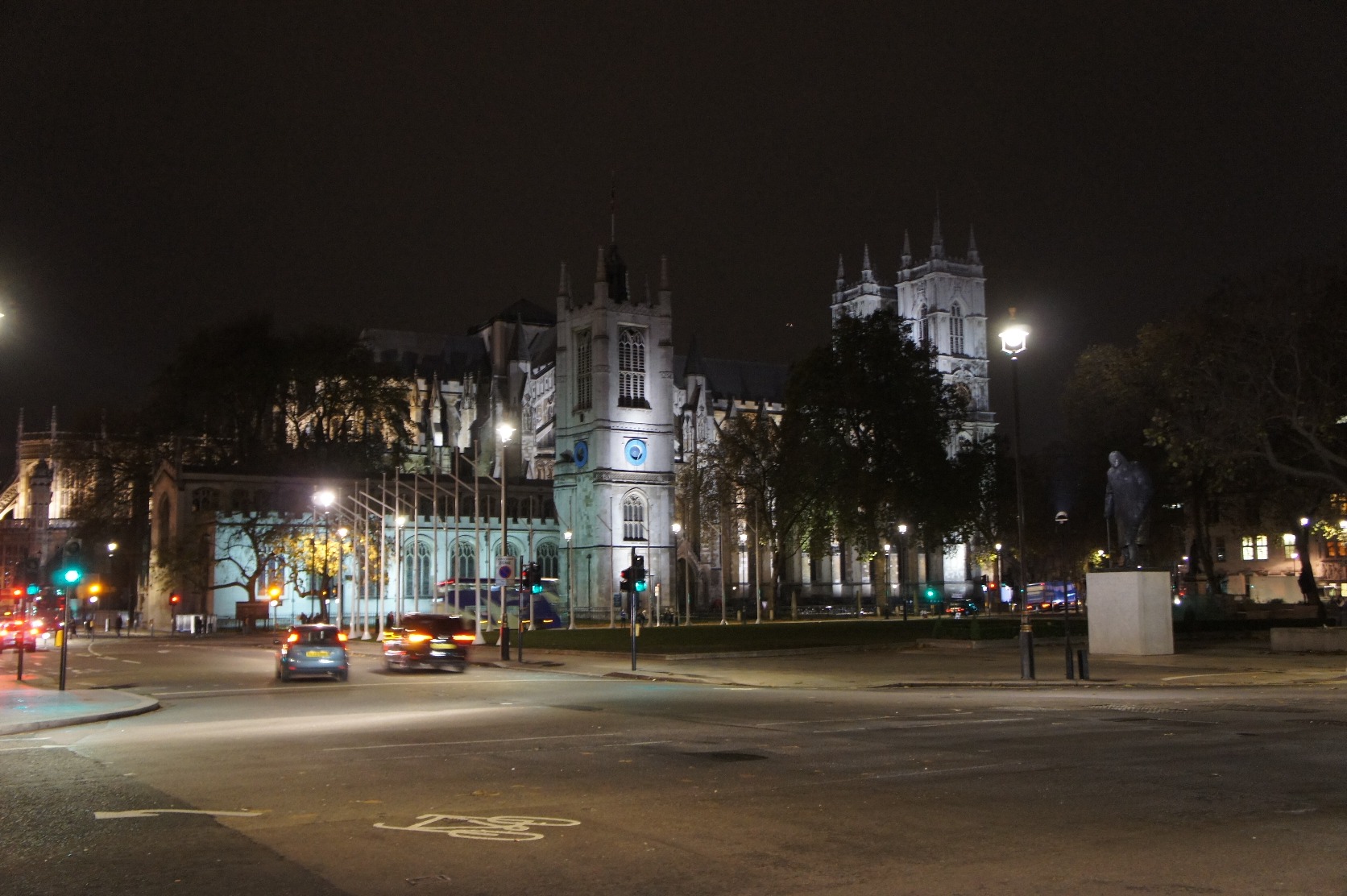 Midnight of Parliament Square。In the opposite Mars ...... from here to Buckingham Palace、The middle of the road heading to Buckingham Palace was Tsu very afraid at the shortest distance from here。I was even more anxiety also a pitch-dark in that the car has been entangled in the strange little while ago ......'m not running at all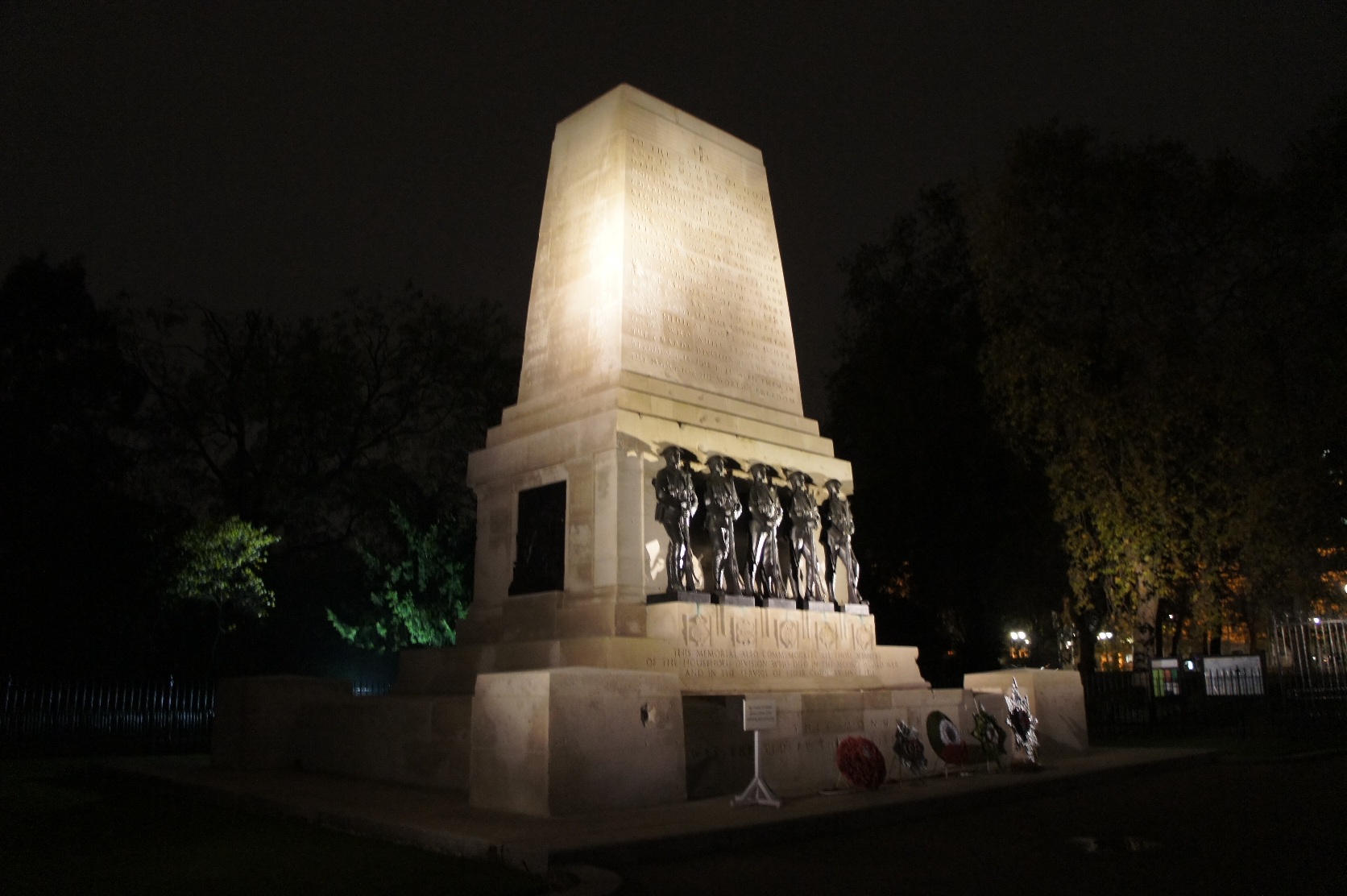 Pedestrian traffic was also seen approached I found the lights along the car as nothing to do Horse Guards Road also (Horse Guards Rd)。This thing called Guards Division War Memorial。That honor guard who fought in the First World War and the Second World War。This production costs seems to £ 22,000。Surprisingly it was cheap?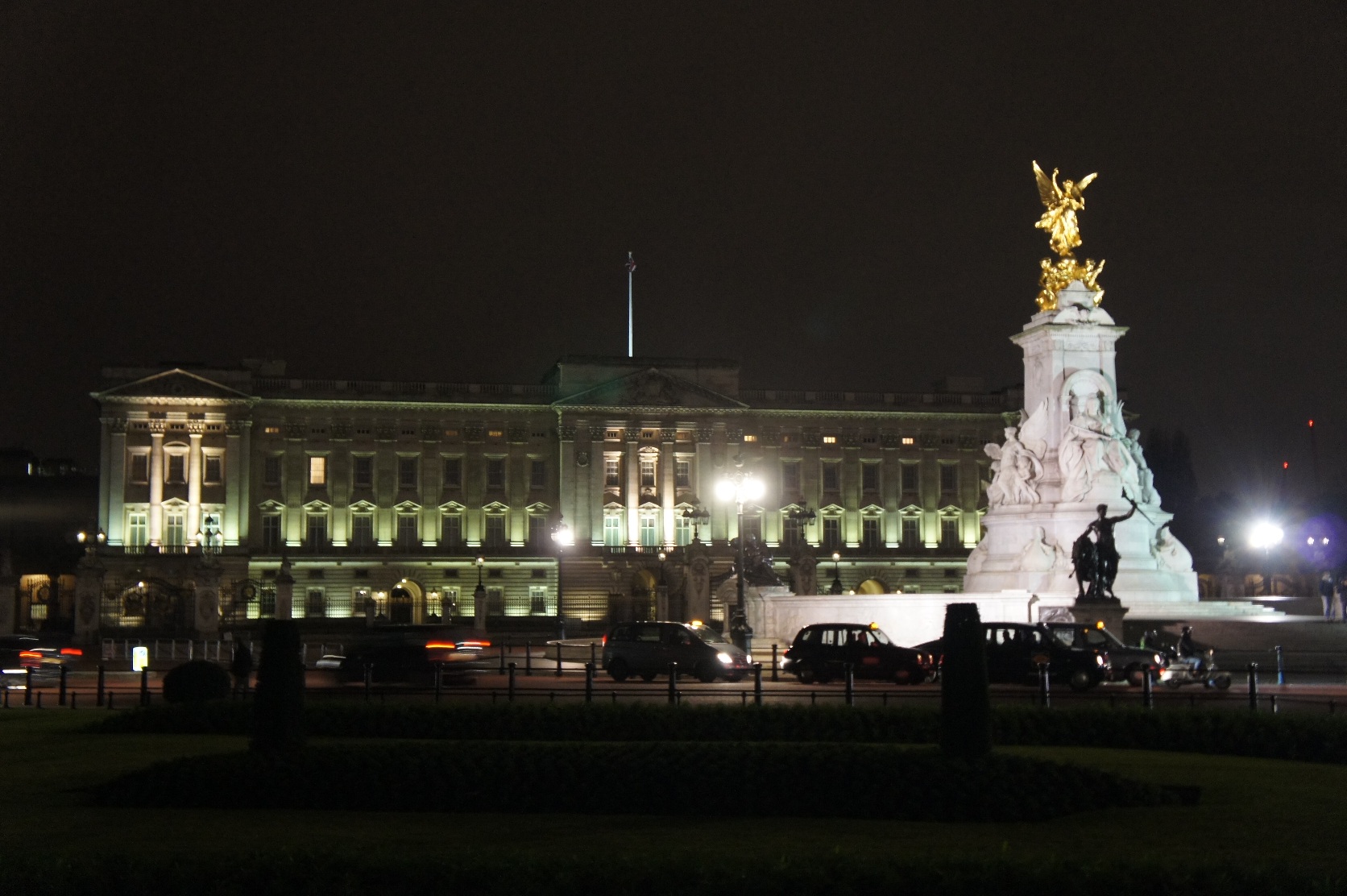 Midnight of Buckingham Palace and then turn left to go straight strikes to The Mall。The car Okere etc. person is zero(Lol)During the day and let's say Well good because taste a different atmosphere。
Next time you head to Piccadilly Circus!