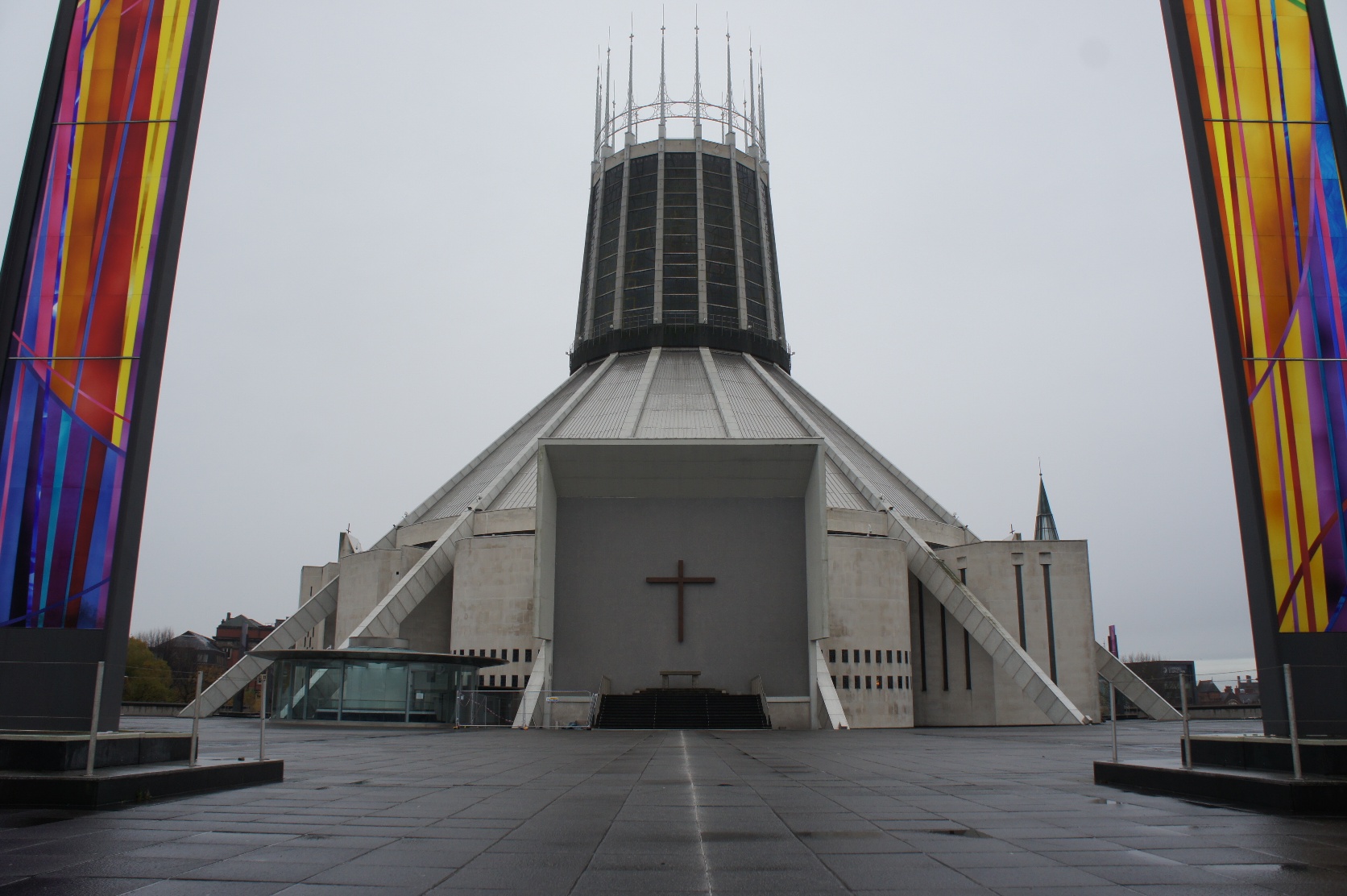 Liverpool Cathedral next Metropolitan Cathedral。Catholic facility is located in the east side of Lime Street Station。The official name"Metropolitan Cathedral of Christ the King Liverpool"。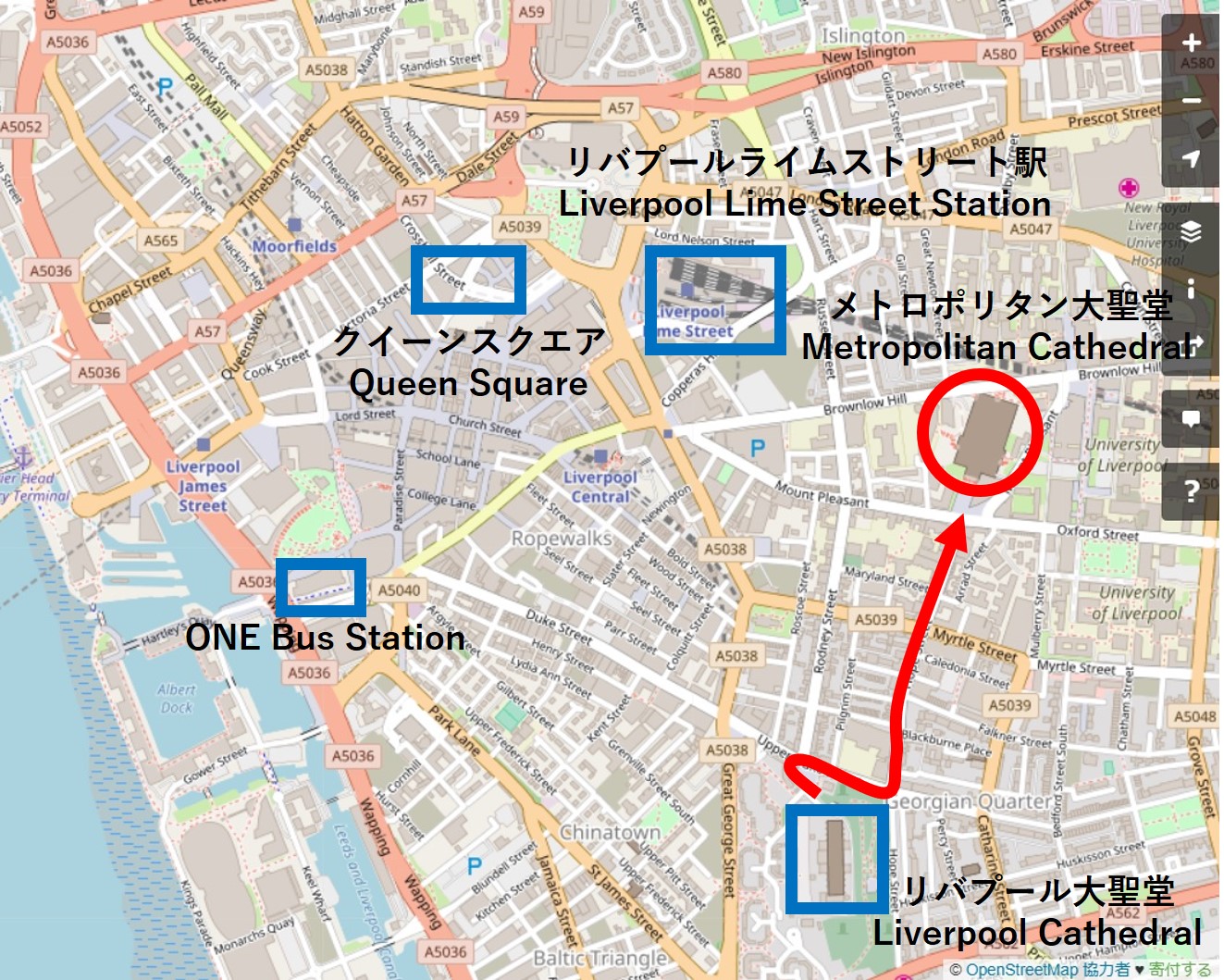 About a 10-minute walk from Liverpool Lime Street Station。OK if ride in the case of the bus to the 61 th or 79 th in the Queen Square。The City Sightseeing Bus Tour and City Explorer Bus Tour also stop at the Metropolitan Cathedral。
This time, I will walk along the red route in the figure above。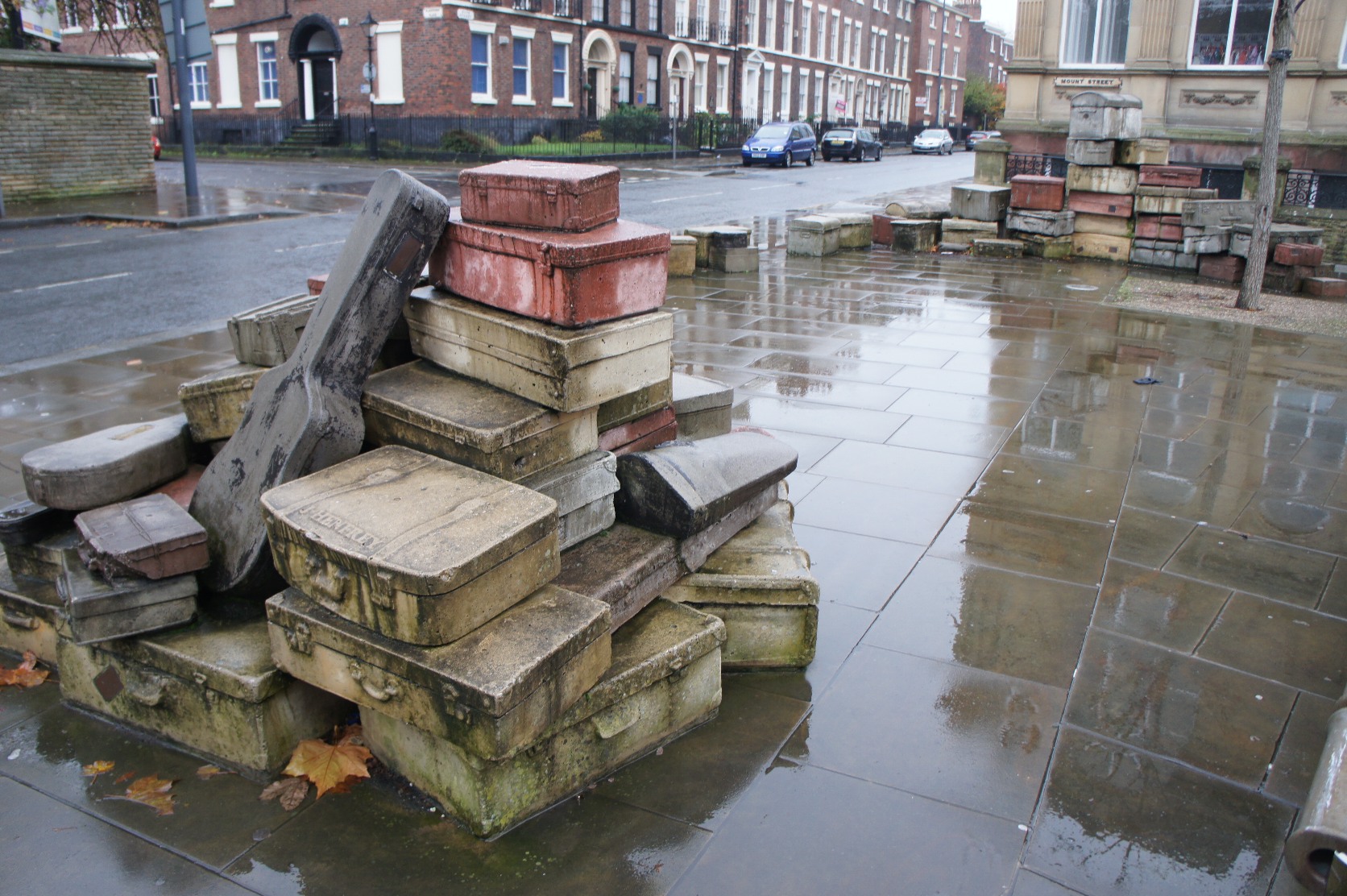 Monument was along Catherine Street, which curved to the left upper Duke Street in Liverpool Cathedral on the back。Bag aside guitar town Liverpool-ish rock。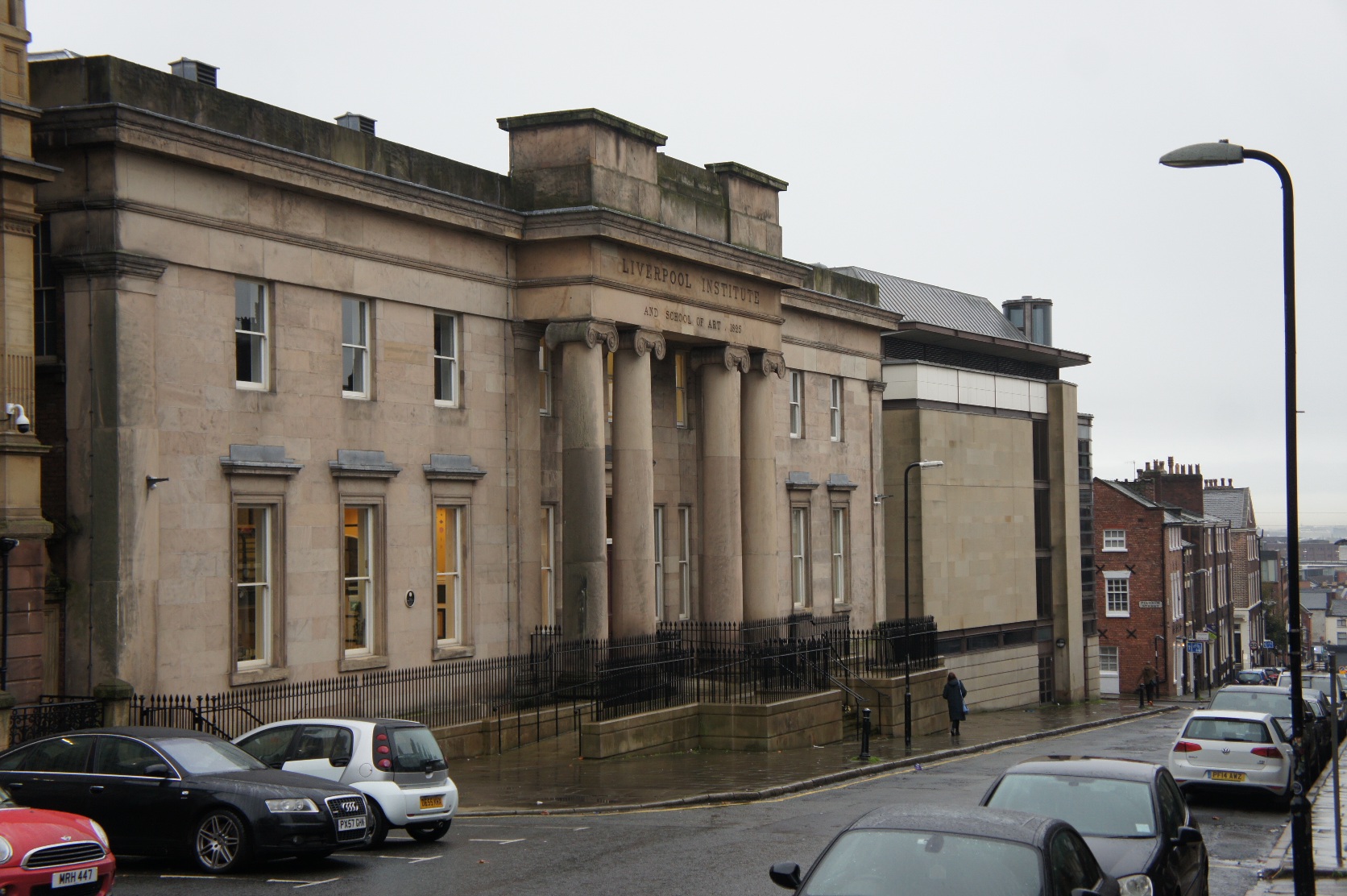 Liverpool School of Art、通称LIPA(Liverpool Institute for Performing Arts)。Ah ~、A little while ago of monuments Naa would've been involved in this university。It is a comprehensive art school that Paul McCartney of the Beatles Kano is sponsored。It is a prestigious school that has produced such as Liz White and Kent Riley。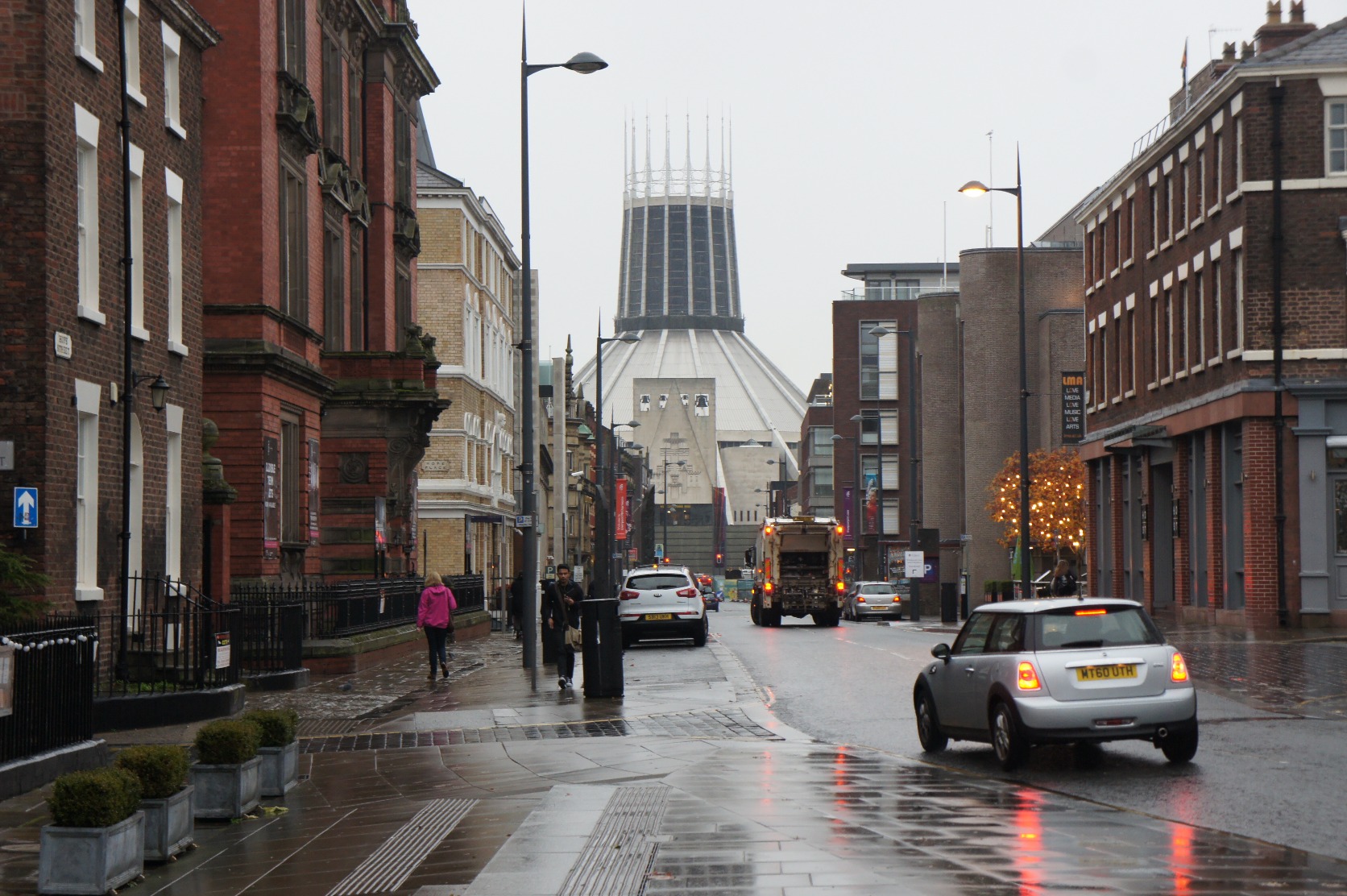 Destination that has been barely visible。Metropolitan Cathedral is white building wanted the apex of the head。A little far seems close。A little walk ➡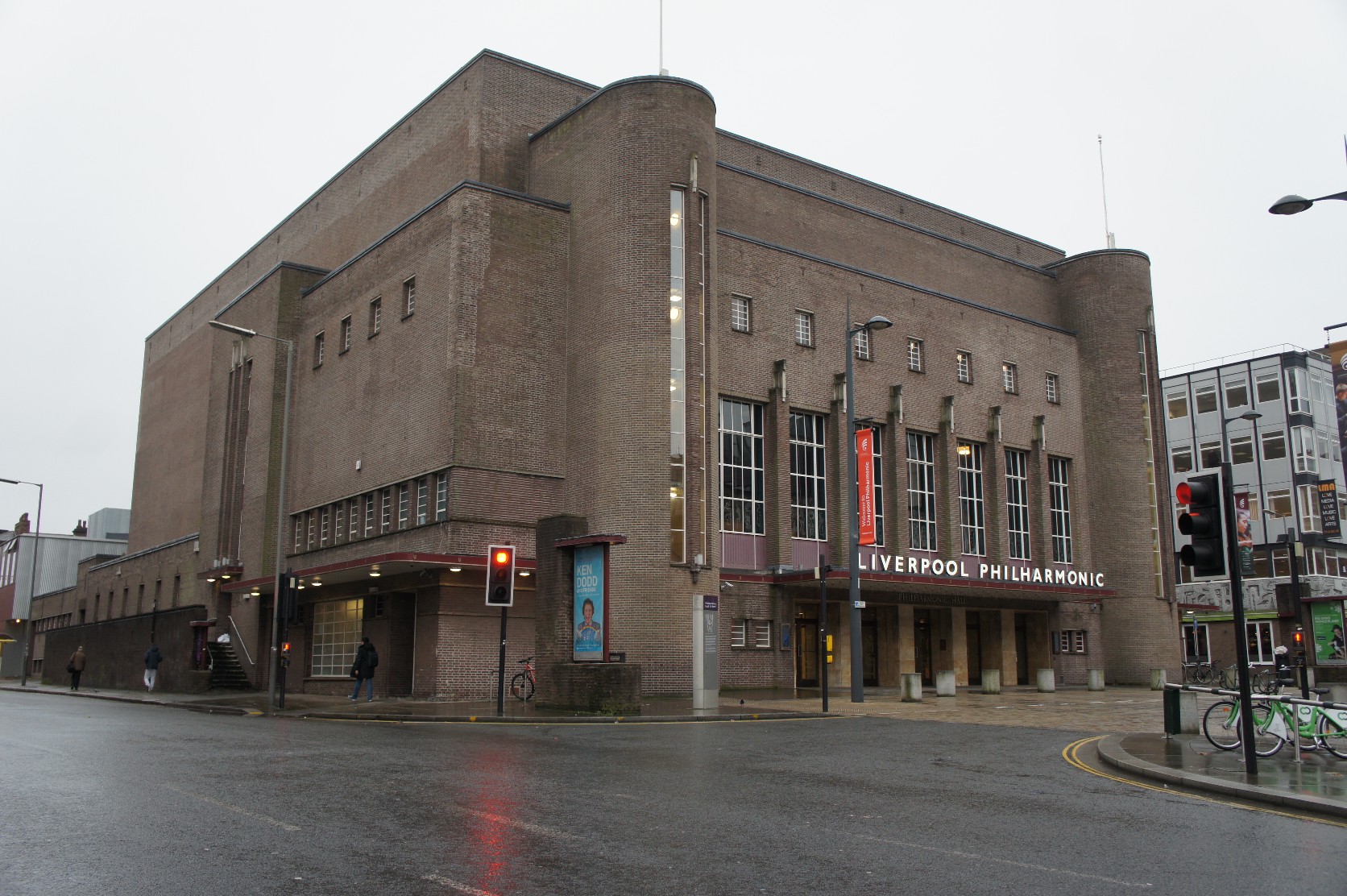 Liverpool Philharmonic! Home of the professional orchestra population of Liverpool。Only in the United Kingdom of the orchestra、Seems orchestra that owns its own concert hall。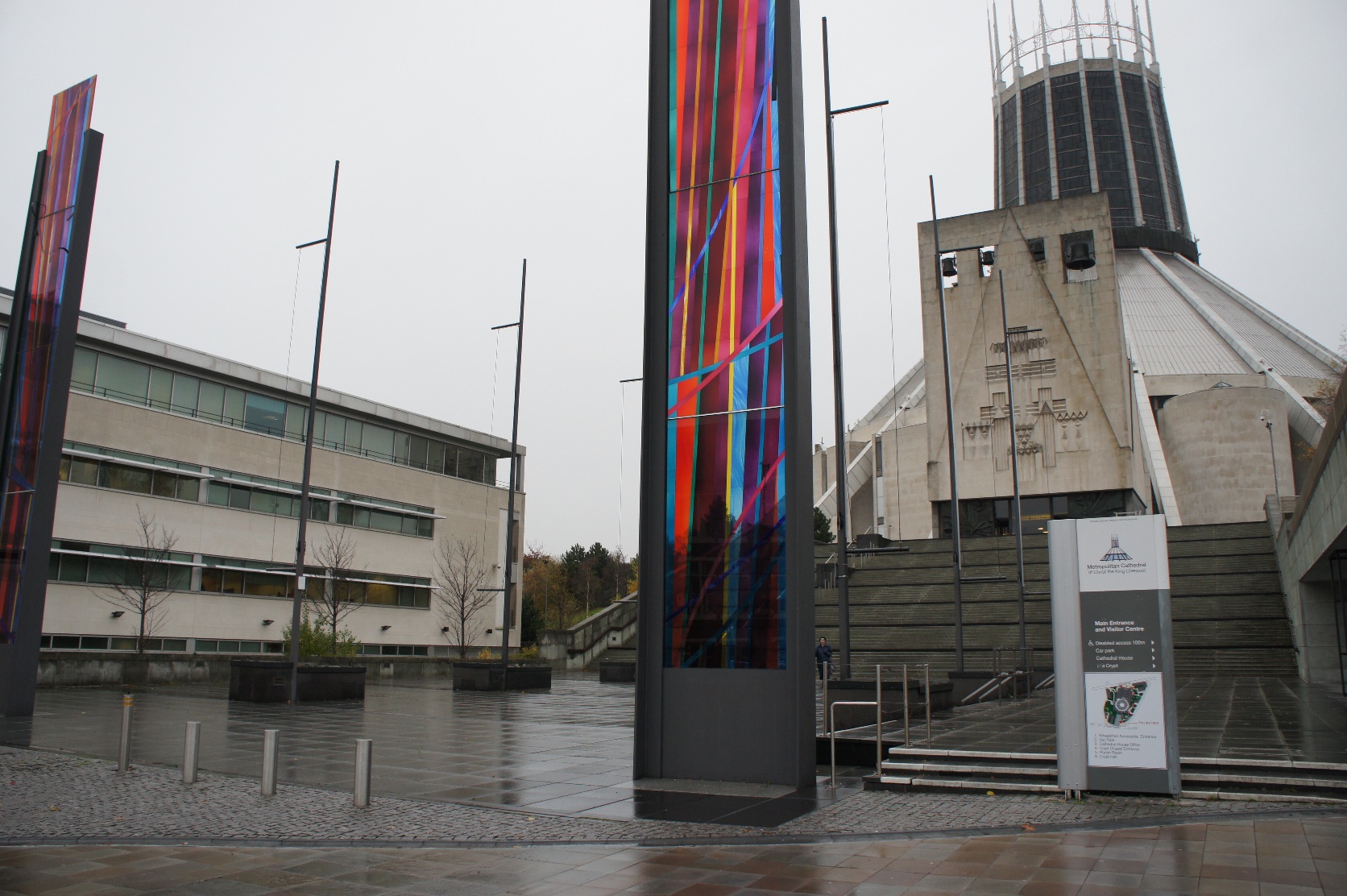 Finally arrived! It is a modern building that do not think the cathedral! In the local from the appearance, such as in this tent "Paddy's Wigwam"、That seems to have been referred to as a "large tent of Paddy"。Other"The Pope's Launching Pad"Ya"The Mersey Funnel"You can see that Do not I have been loved by local seems to have given a nickname。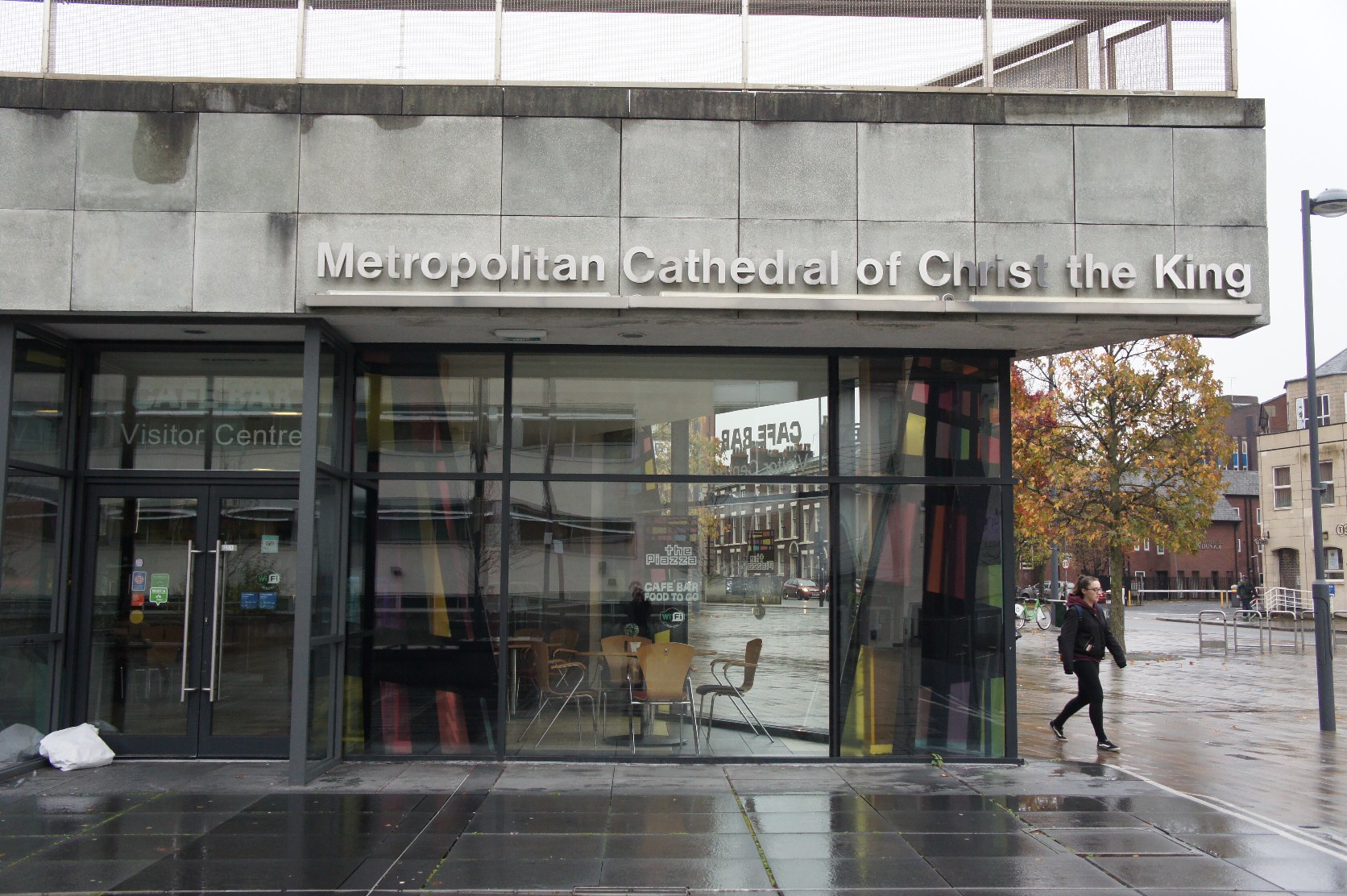 Visitor Center。I think that certainly shop also contains。Toka The Metropolitan Cathedral was built in order to accept the Catholic've been ran into the United Kingdom in the Irish famine in about 150 years ago。It's there was no church of about accept so much of Catholics。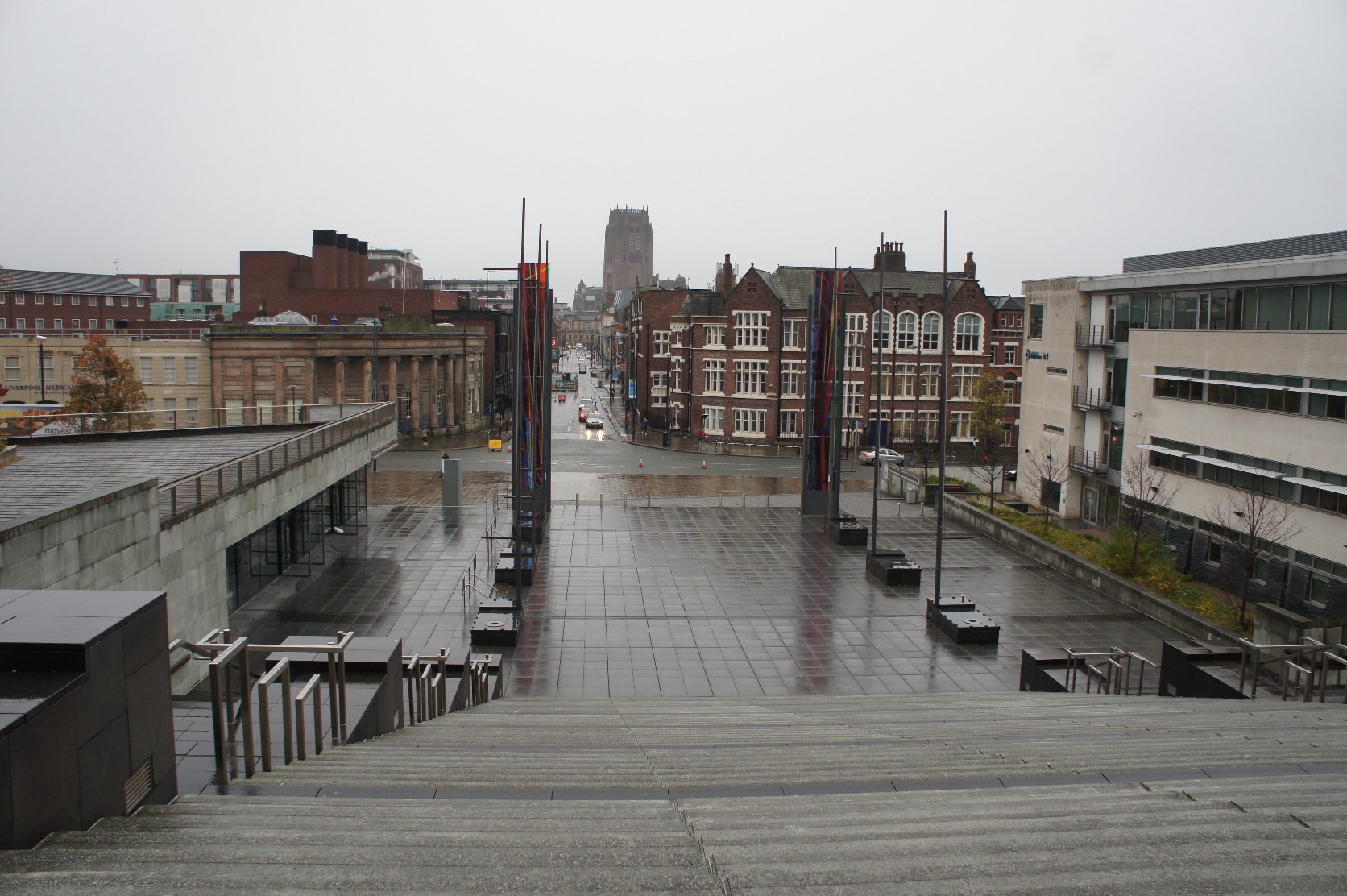 Liverpool Cathedral in the distance and look back on the road which has been walking up the stairs。You know huge building walked pretty and see that is smaller much sauce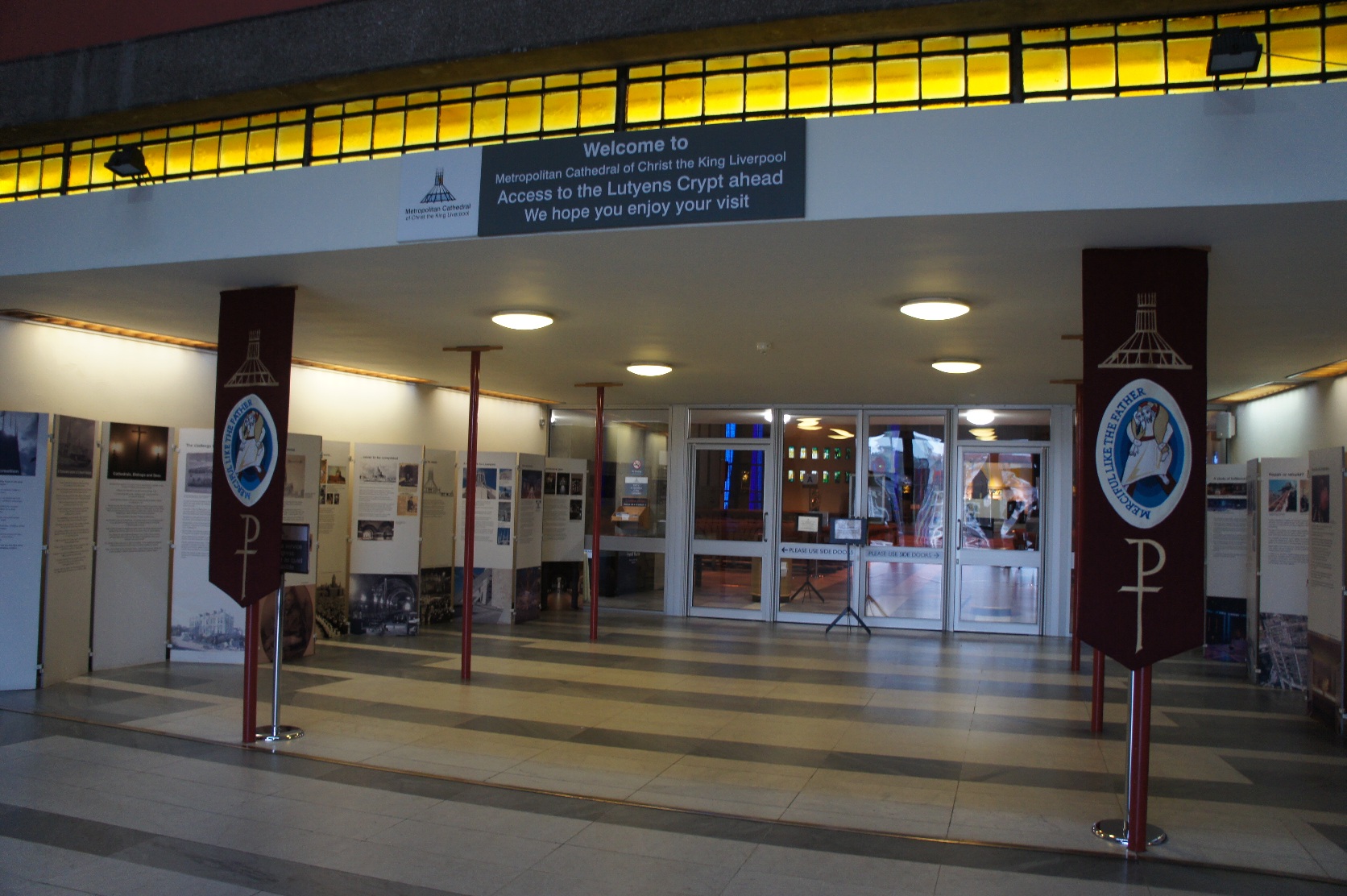 entrance。Welcome to Metropolitan Cathedral!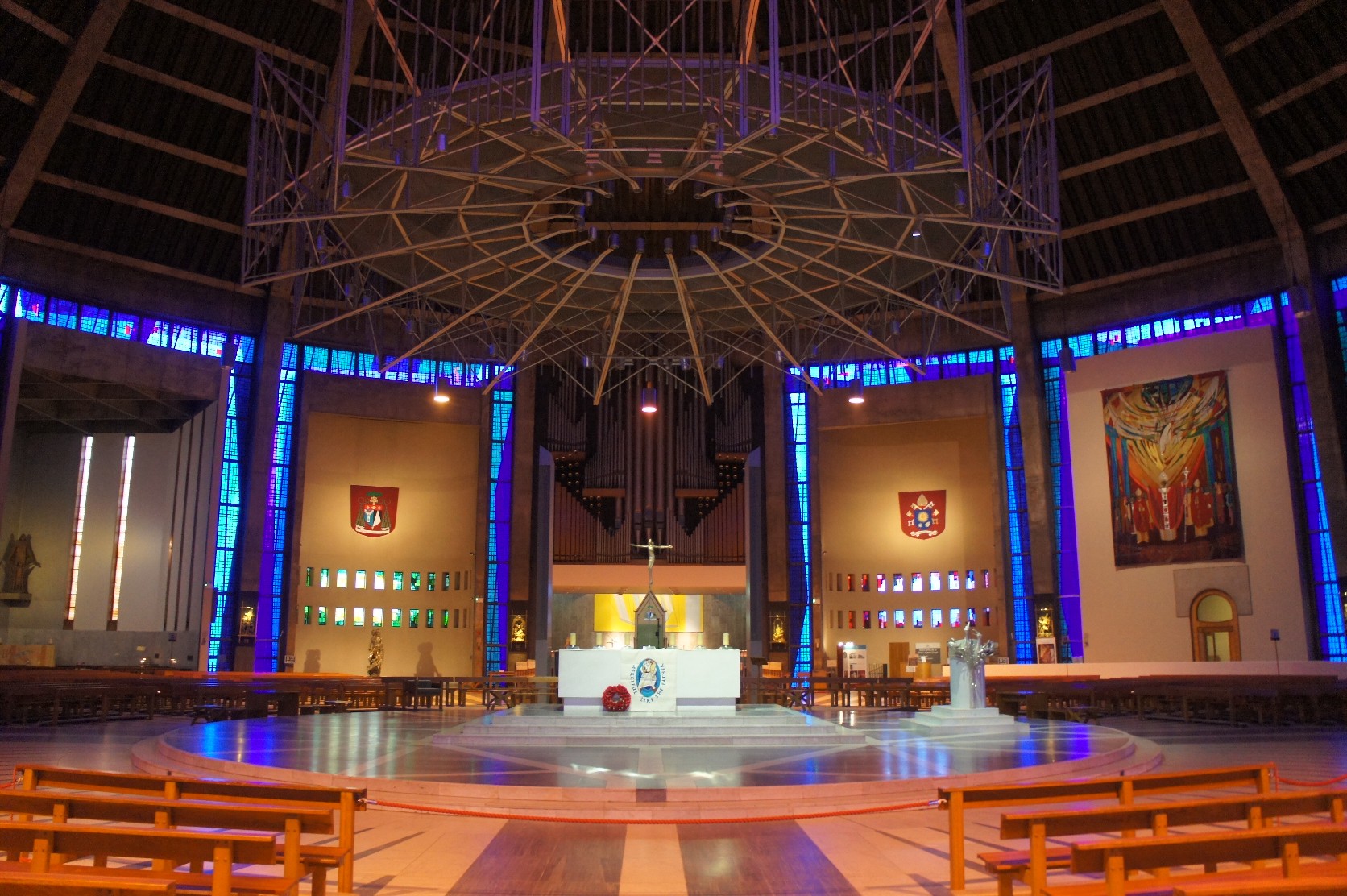 Deden ♪ I Ya make me cathedral interior is modern church。Totally different atmosphere from the prestigious high likely to Liverpool Cathedral。Now、This building is also three people in until the completion architect fails、And it seems to have succeeded in the 4th。Toka or there is a leakage、Toka reduction design was not accepted by the people、It seems to have quite a hard time。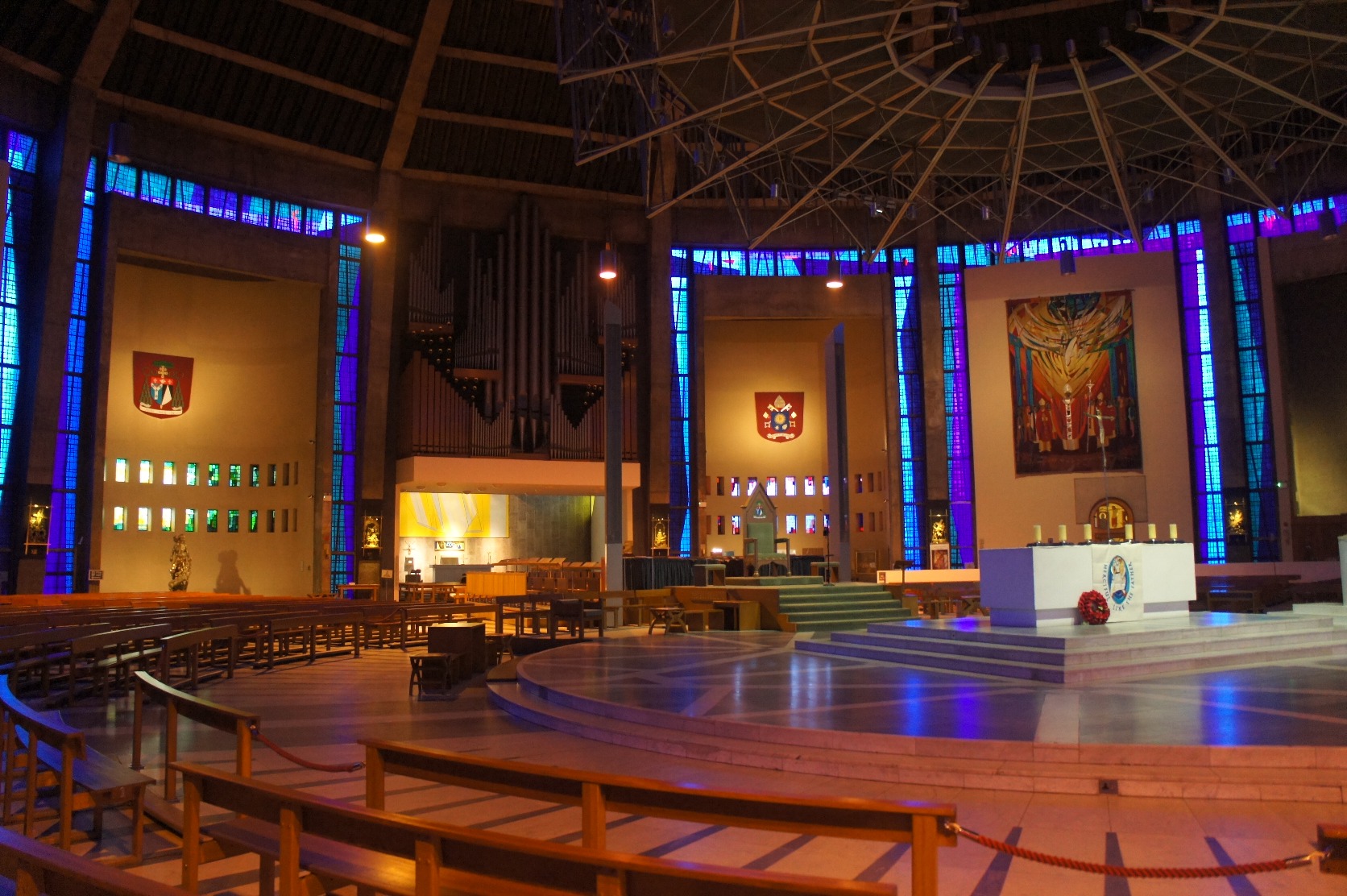 I guess since early morning the people is not even one person is。Like the refreshing was the whole chartered a hole 😮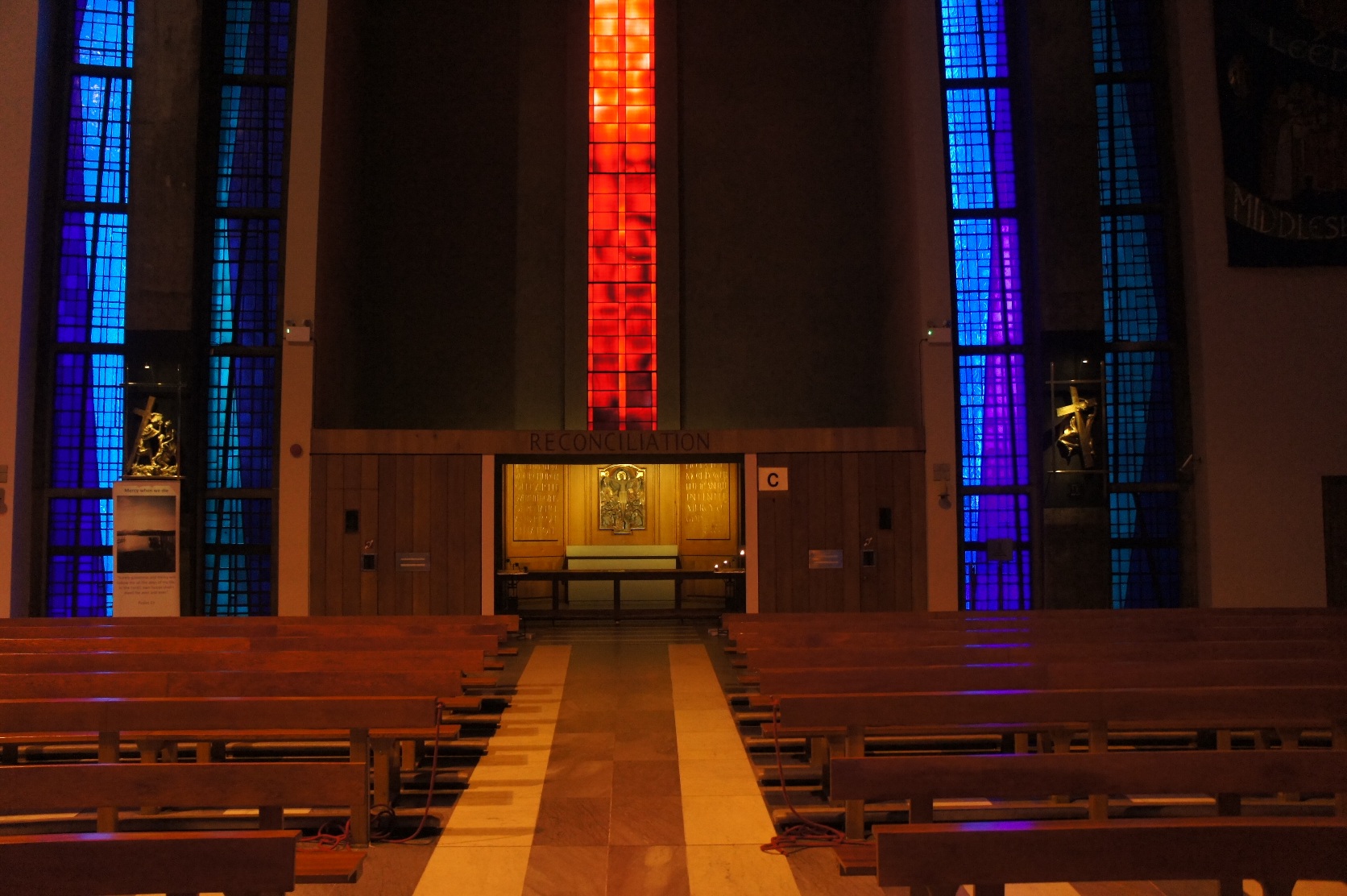 A small chapel like a of Ya is against the wall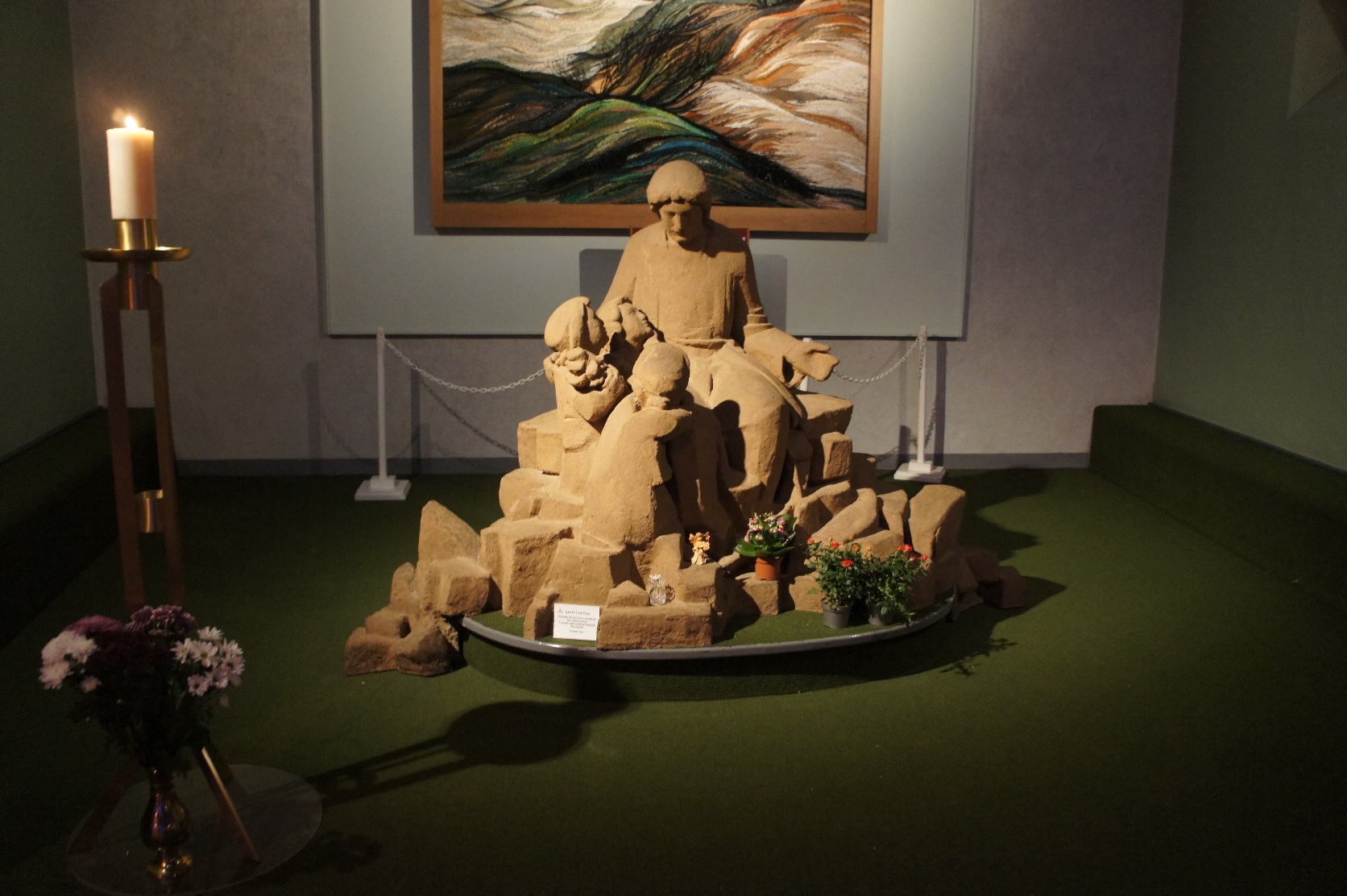 It is lined with these image。Well, this would also do a kind of chapel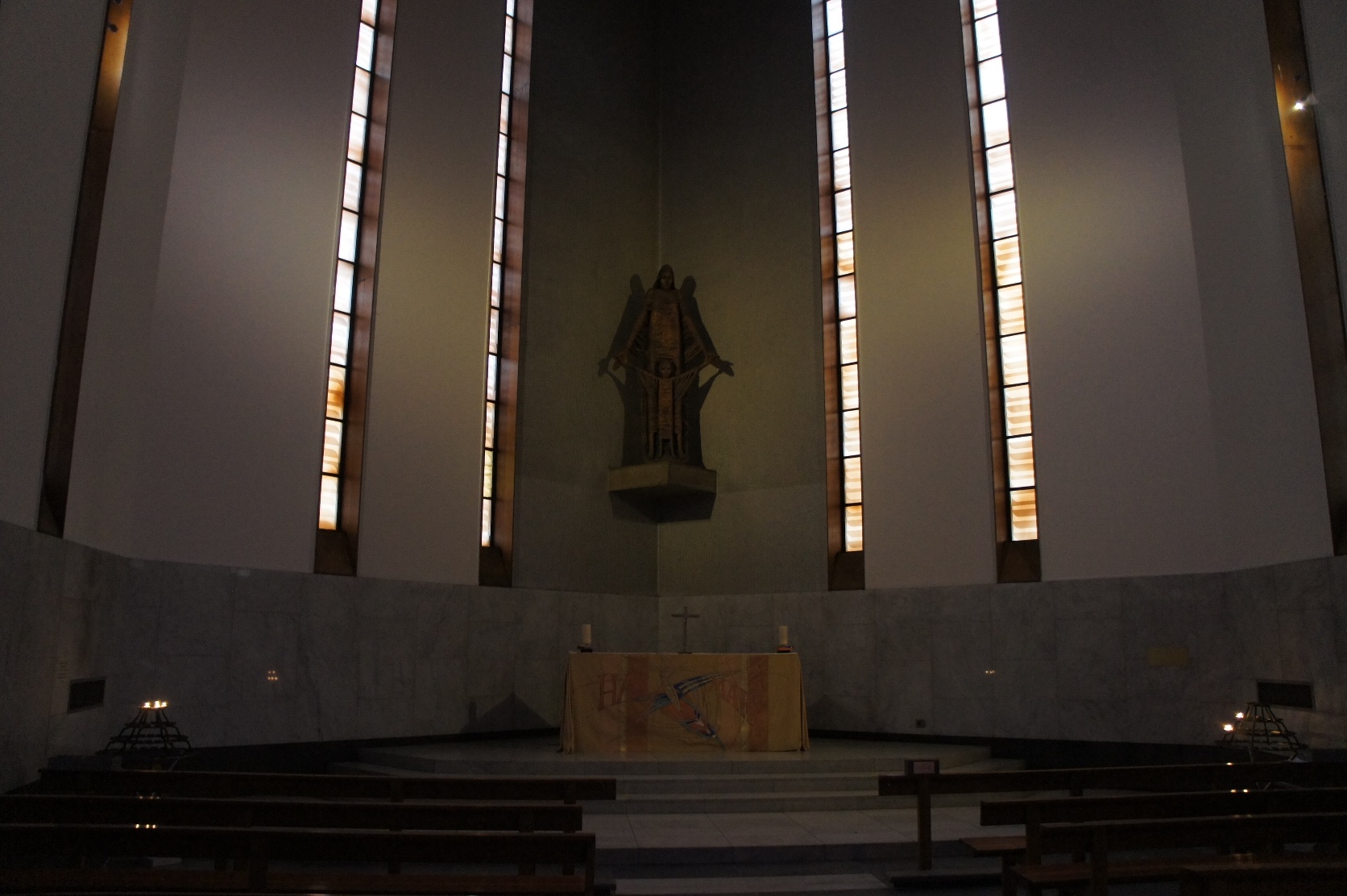 Why it is unknown whether there are so many kinds of chapel。I wonder if you by the sect?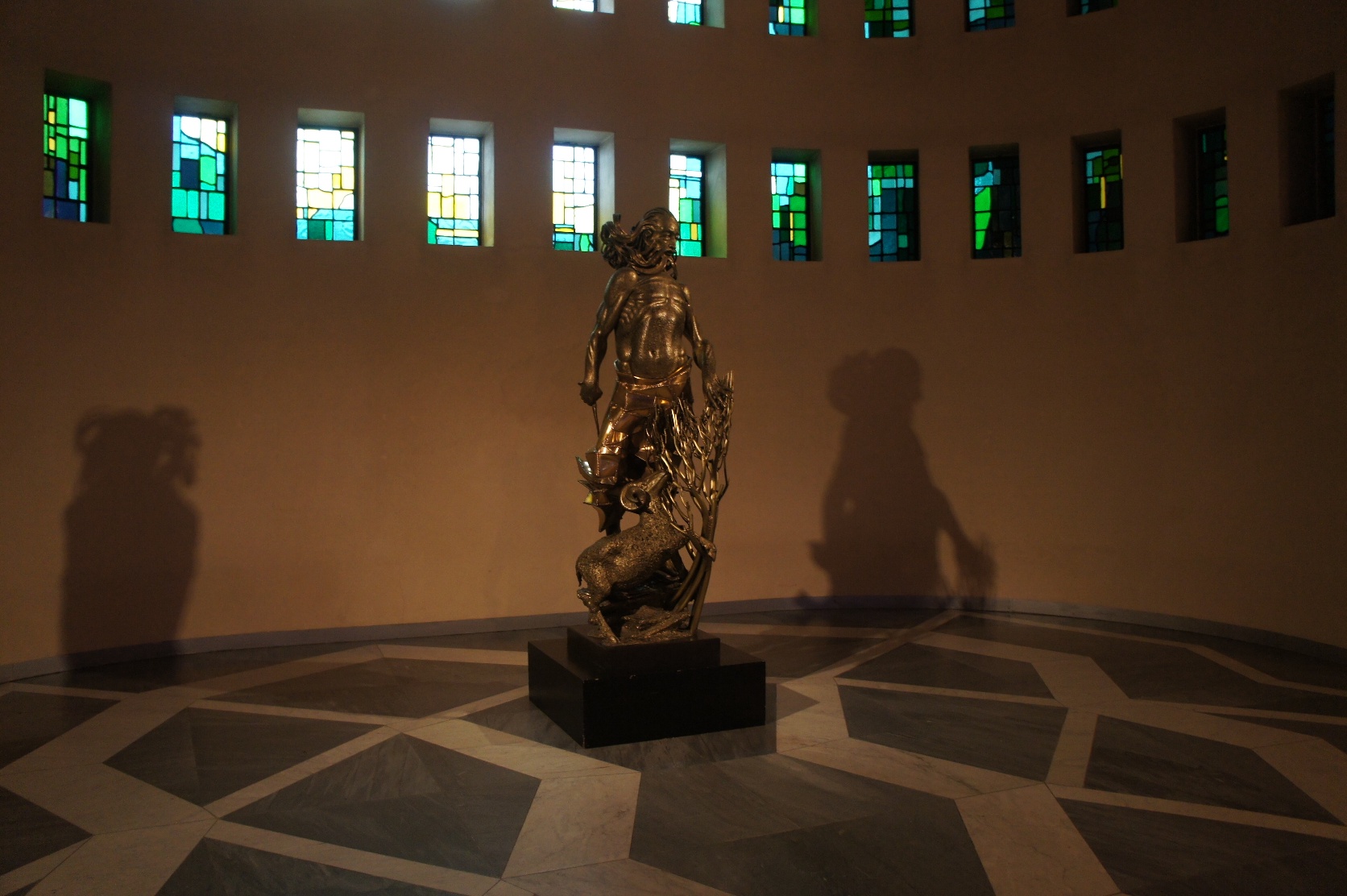 Until there tend statue in Europe。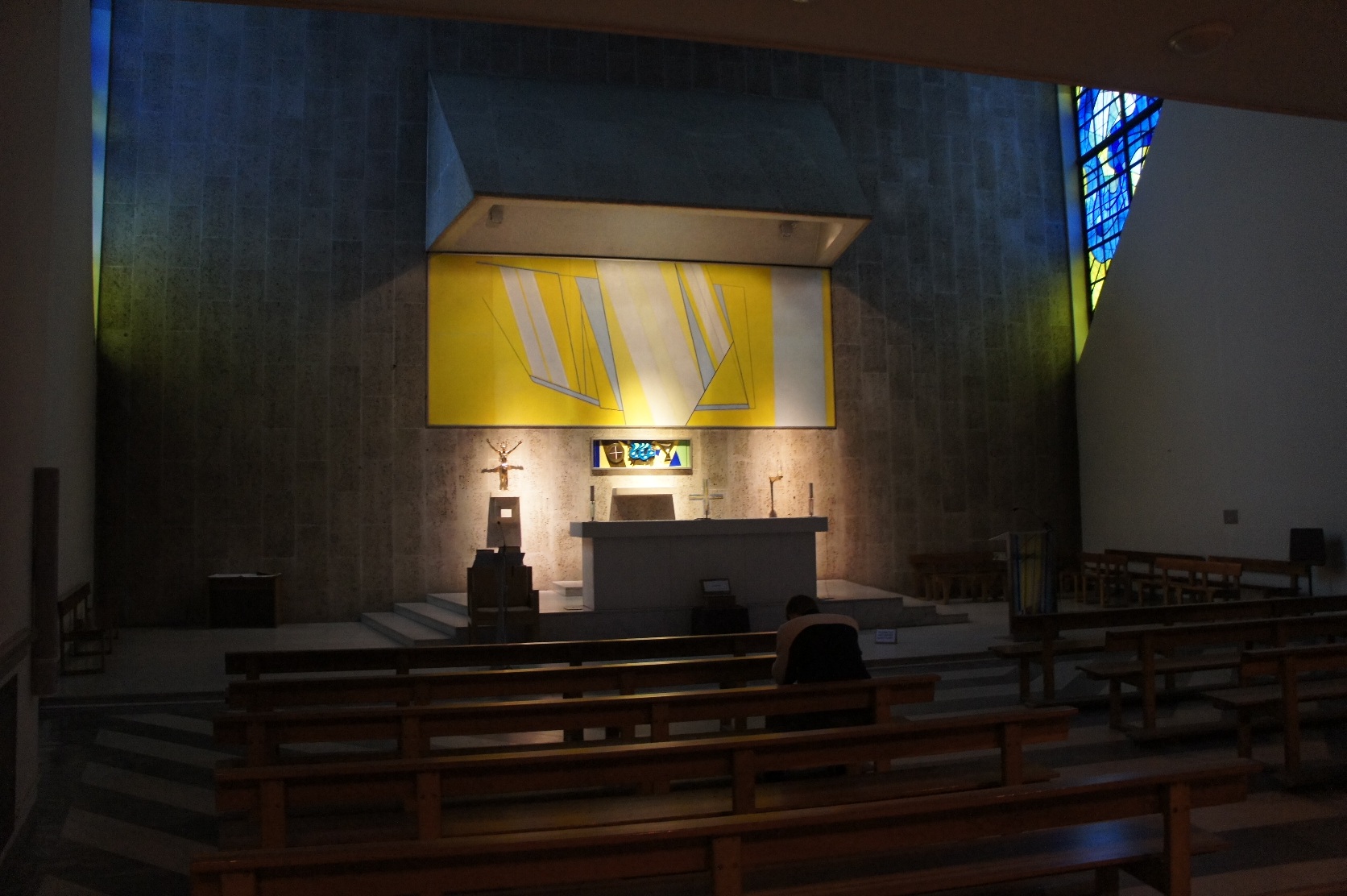 that? Here was a man。...... But the rainy day preceding visitor、Break or does not appear to be praying? Me a per bee guy!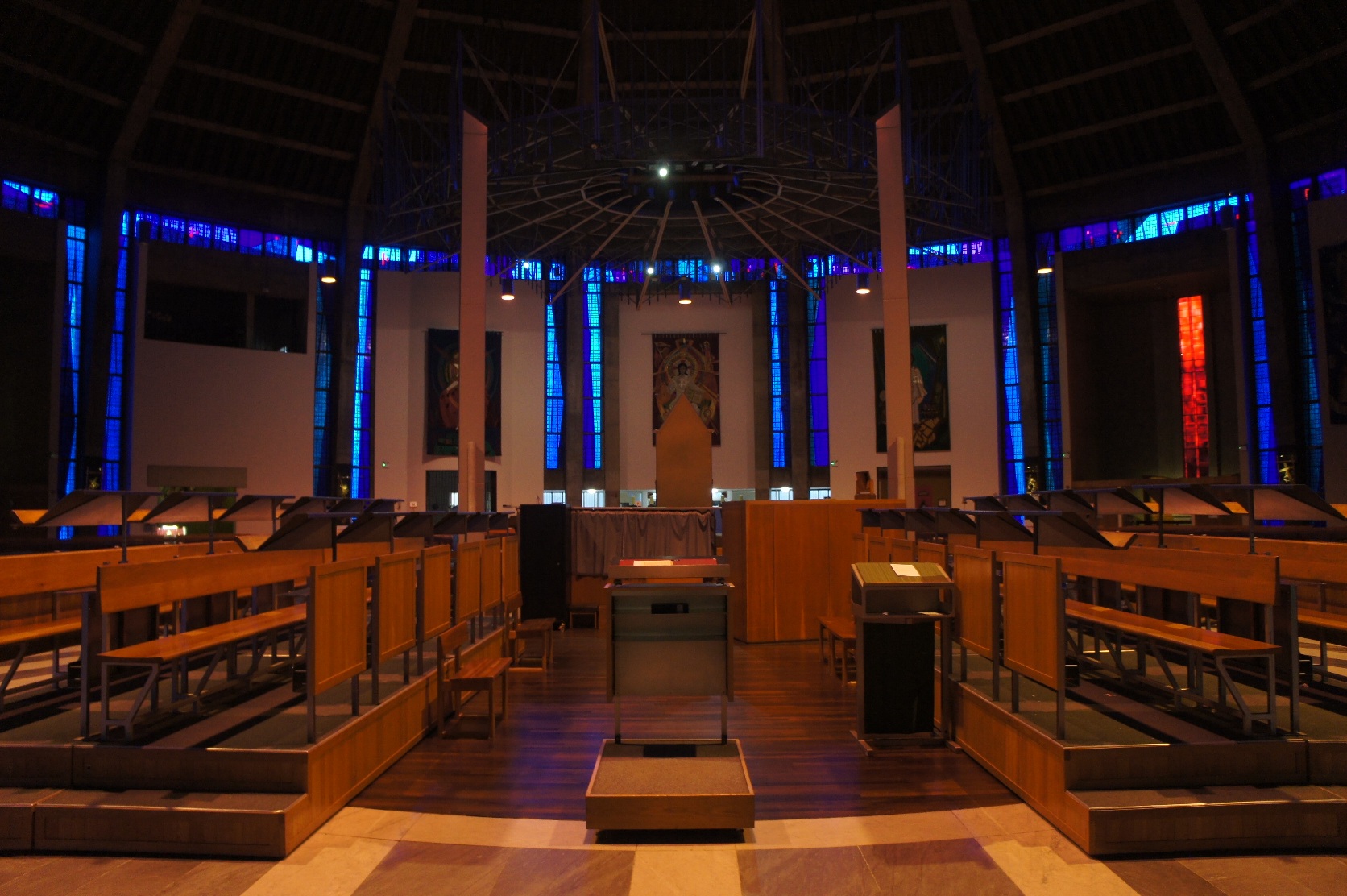 I went to the pulpit in the middle。That's landscape Sheikh is looking always 😀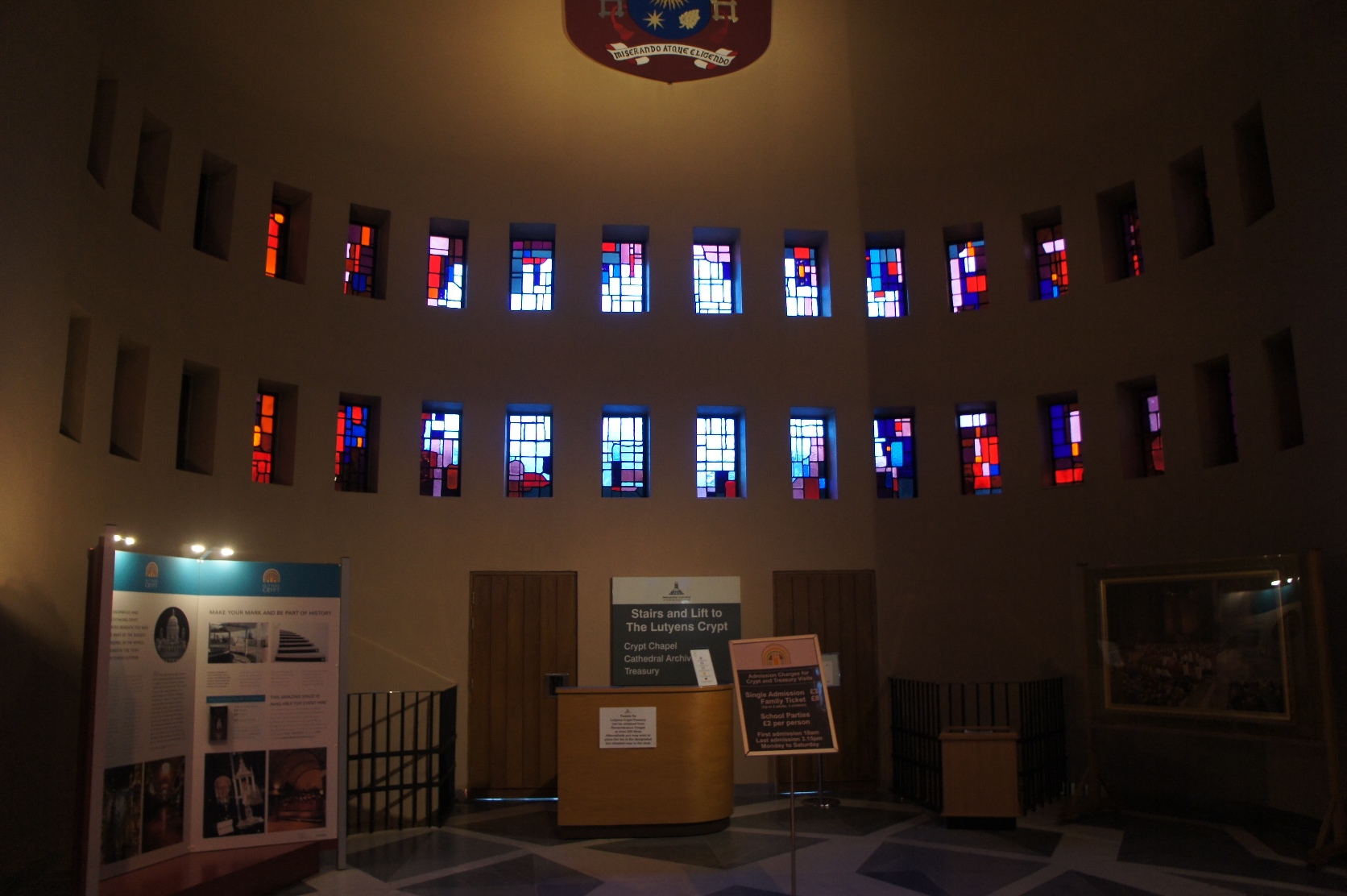 that? I wonder if can go from here in the basement? but、This time is was not open。Anything Toka need £ 3 about the entrance fee。I turned back unfortunately。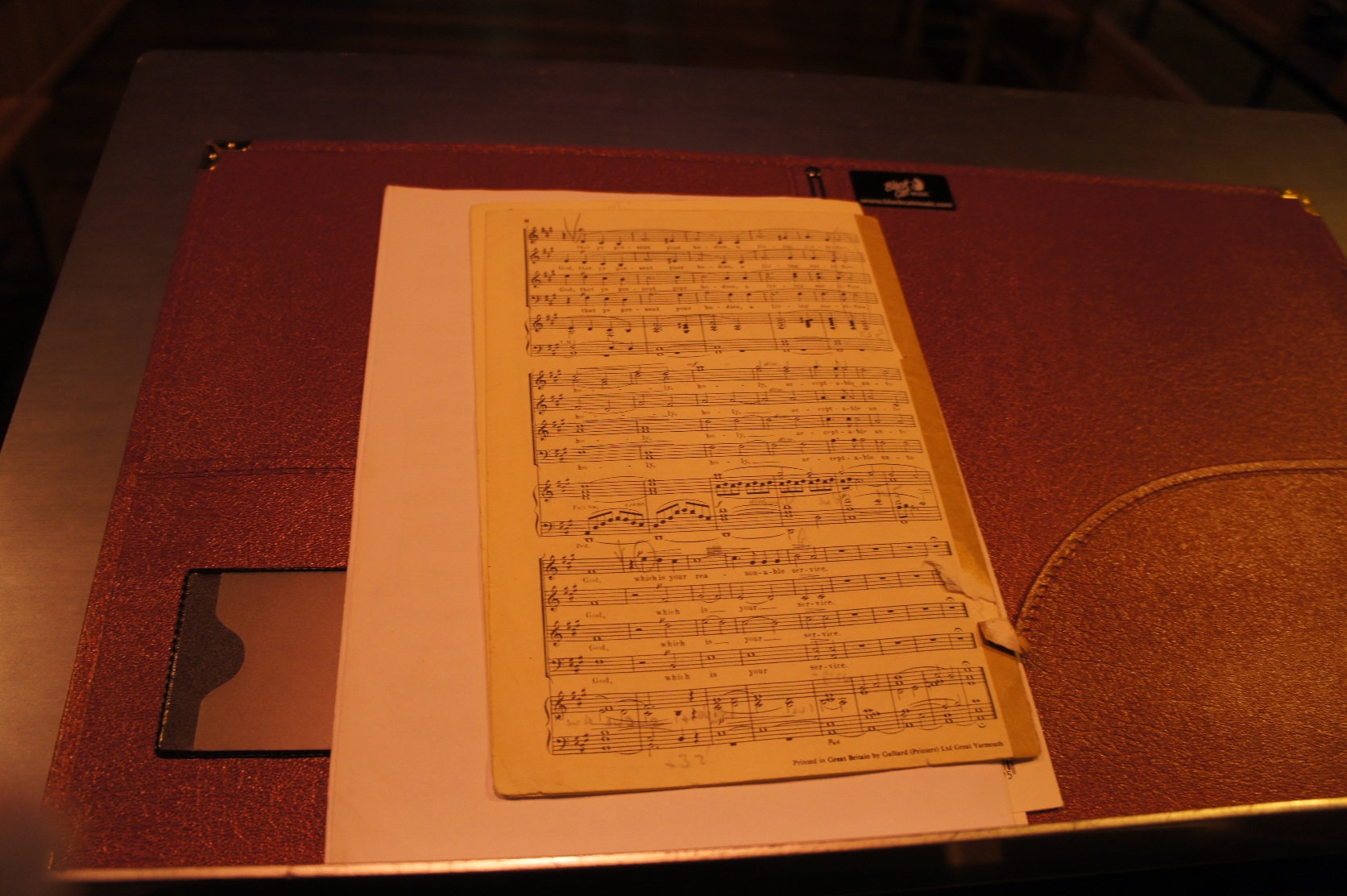 Music used in Mass?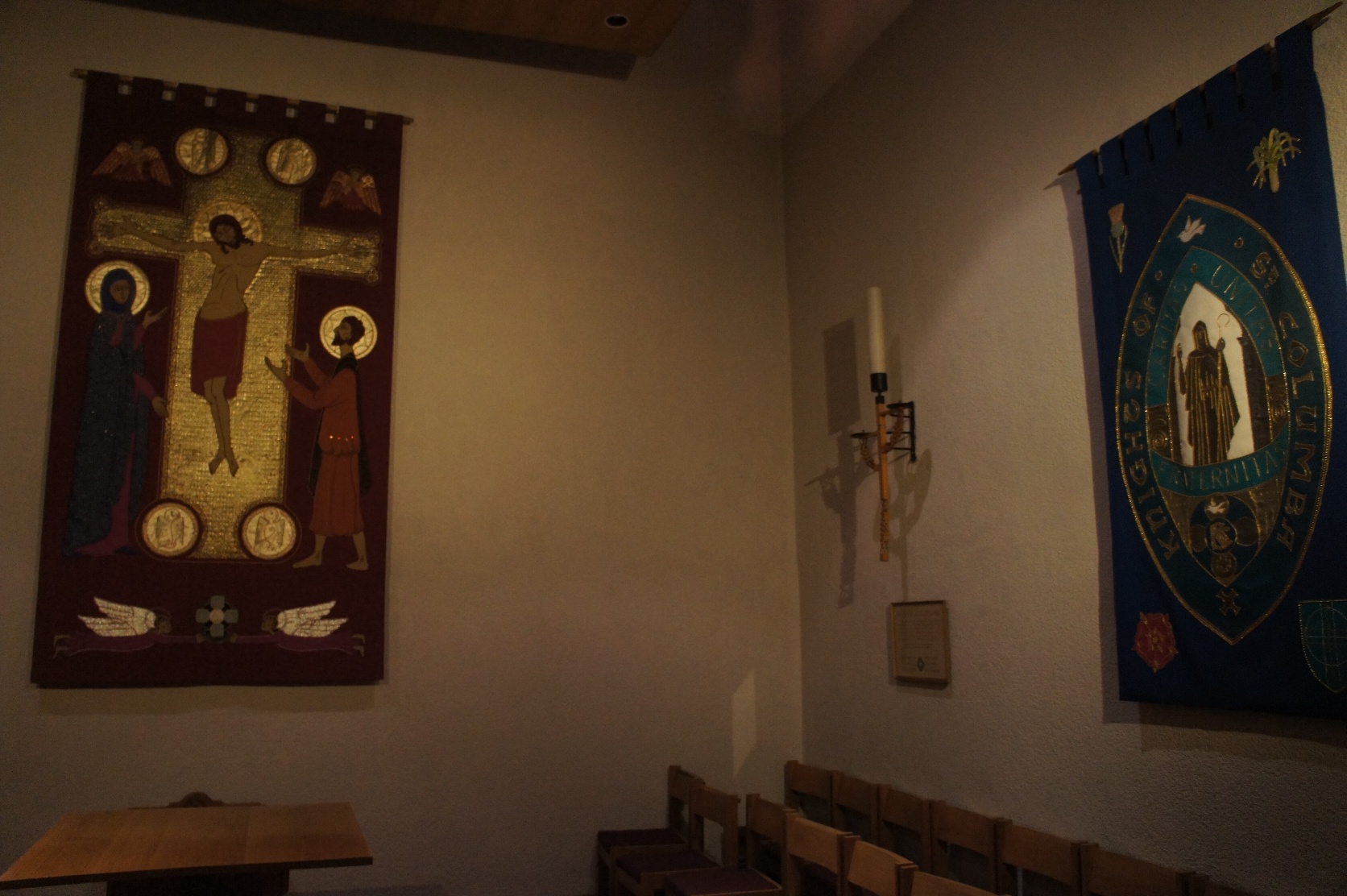 Chapel was small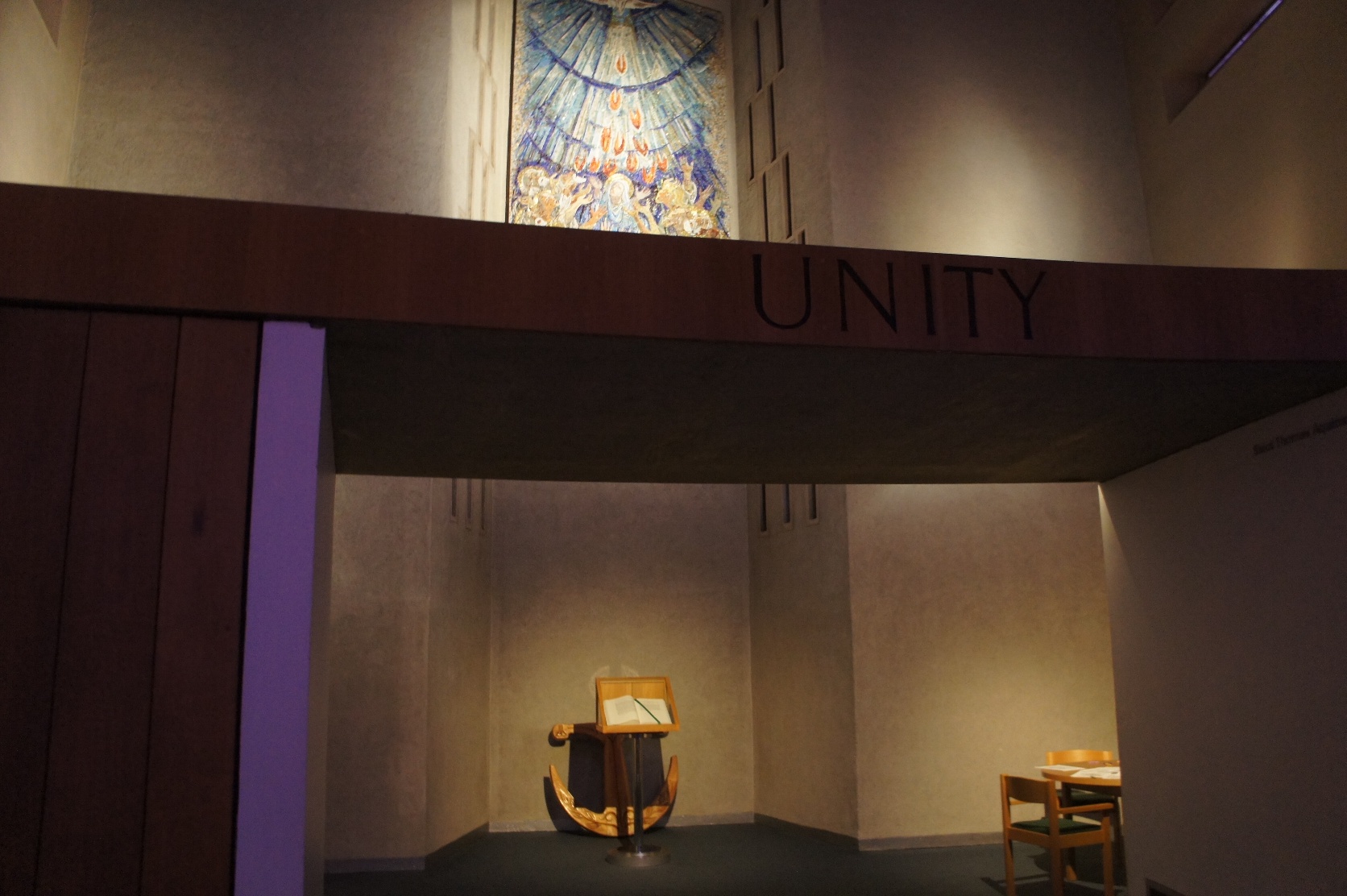 Space with a feeling of freedom。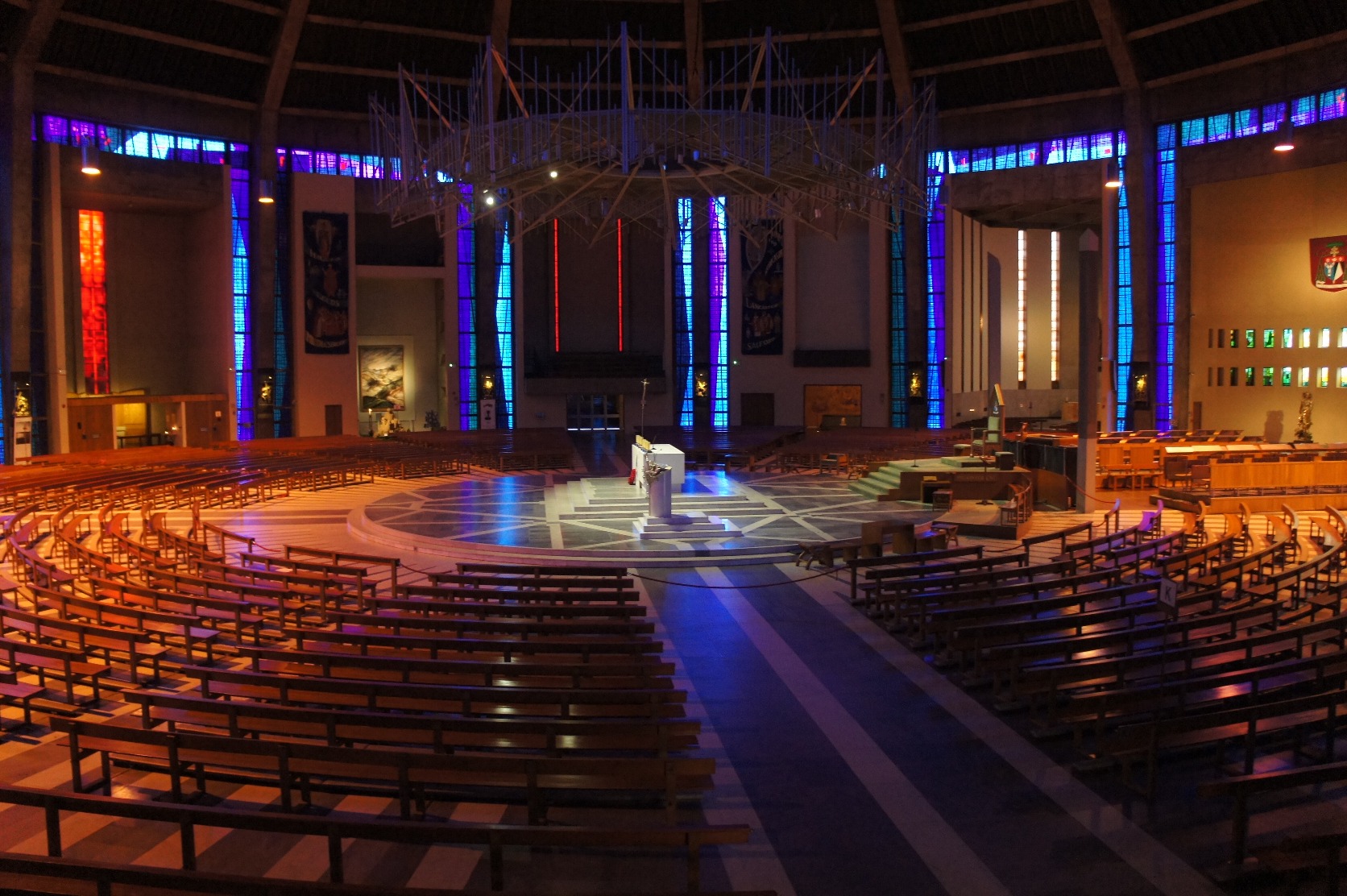 The climb to the second floor but in the basement did not go。It is also beautiful cathedral inside View from the top。I do not think the blue light of the line Toka church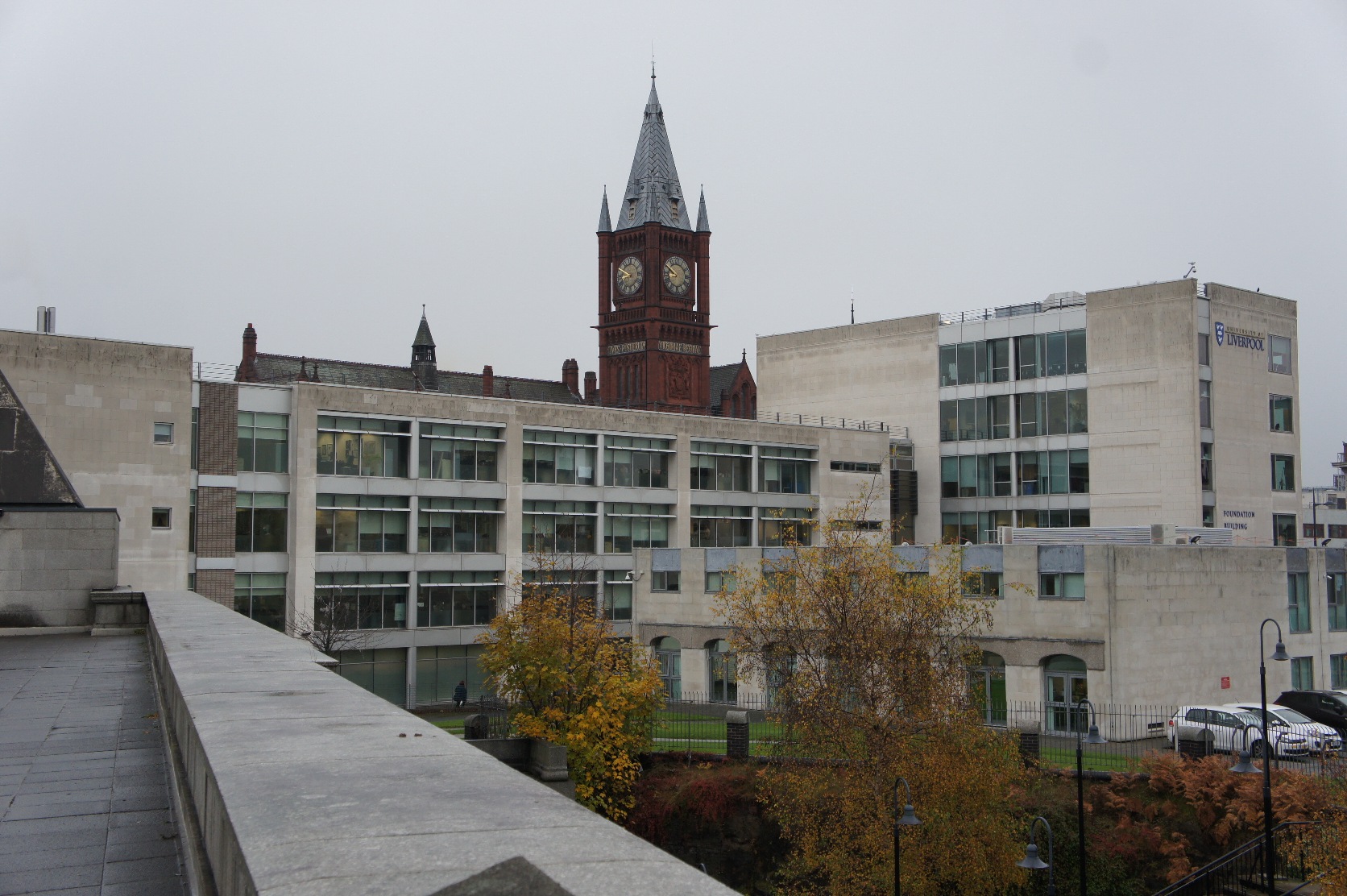 Escape from the back door! At once bright sounding deep breath 🙄
Cross discovery behind the cathedral! I smile and a only a religious sense there is this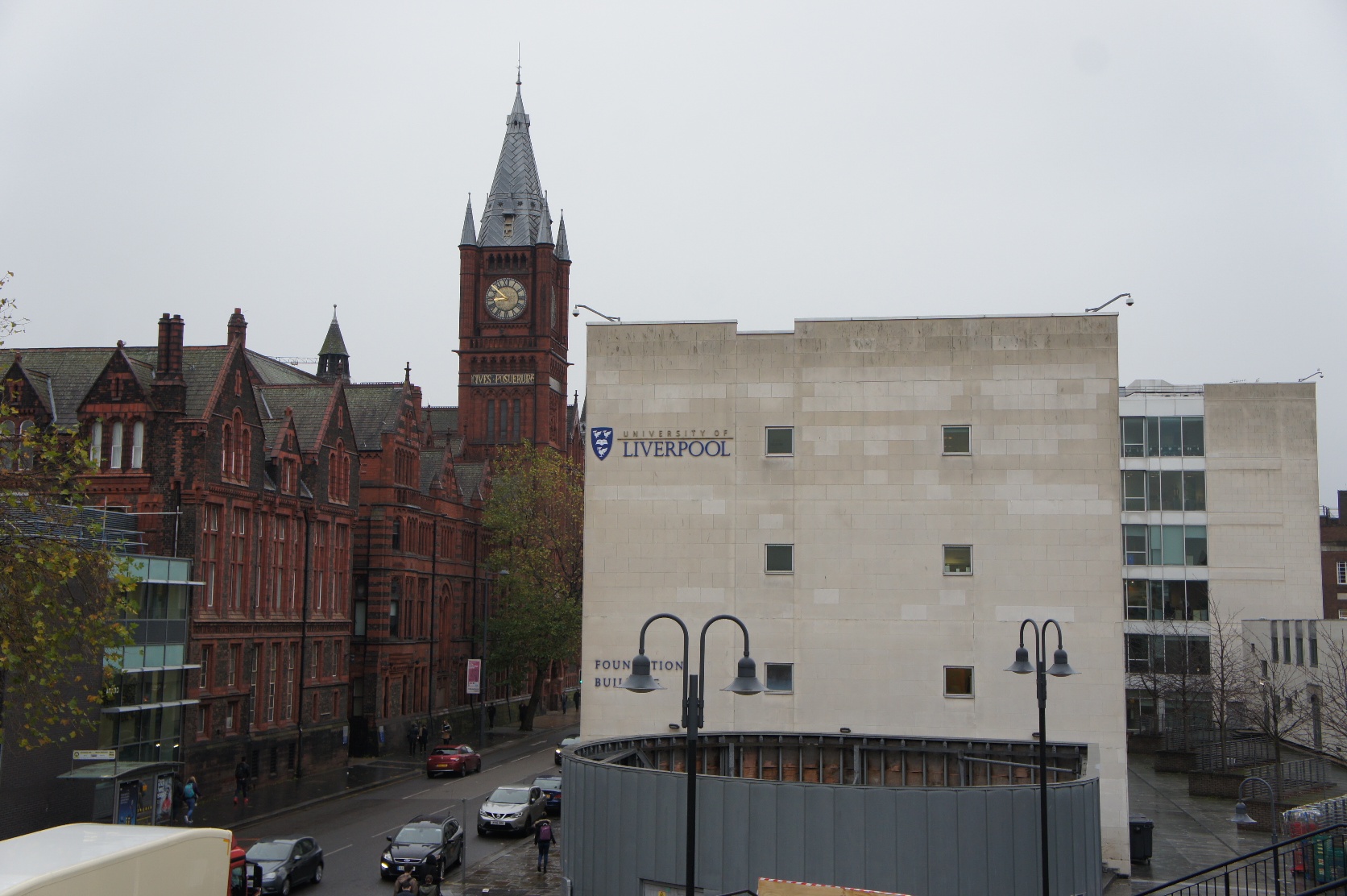 I'm there is immediately the University of Liverpool on the back side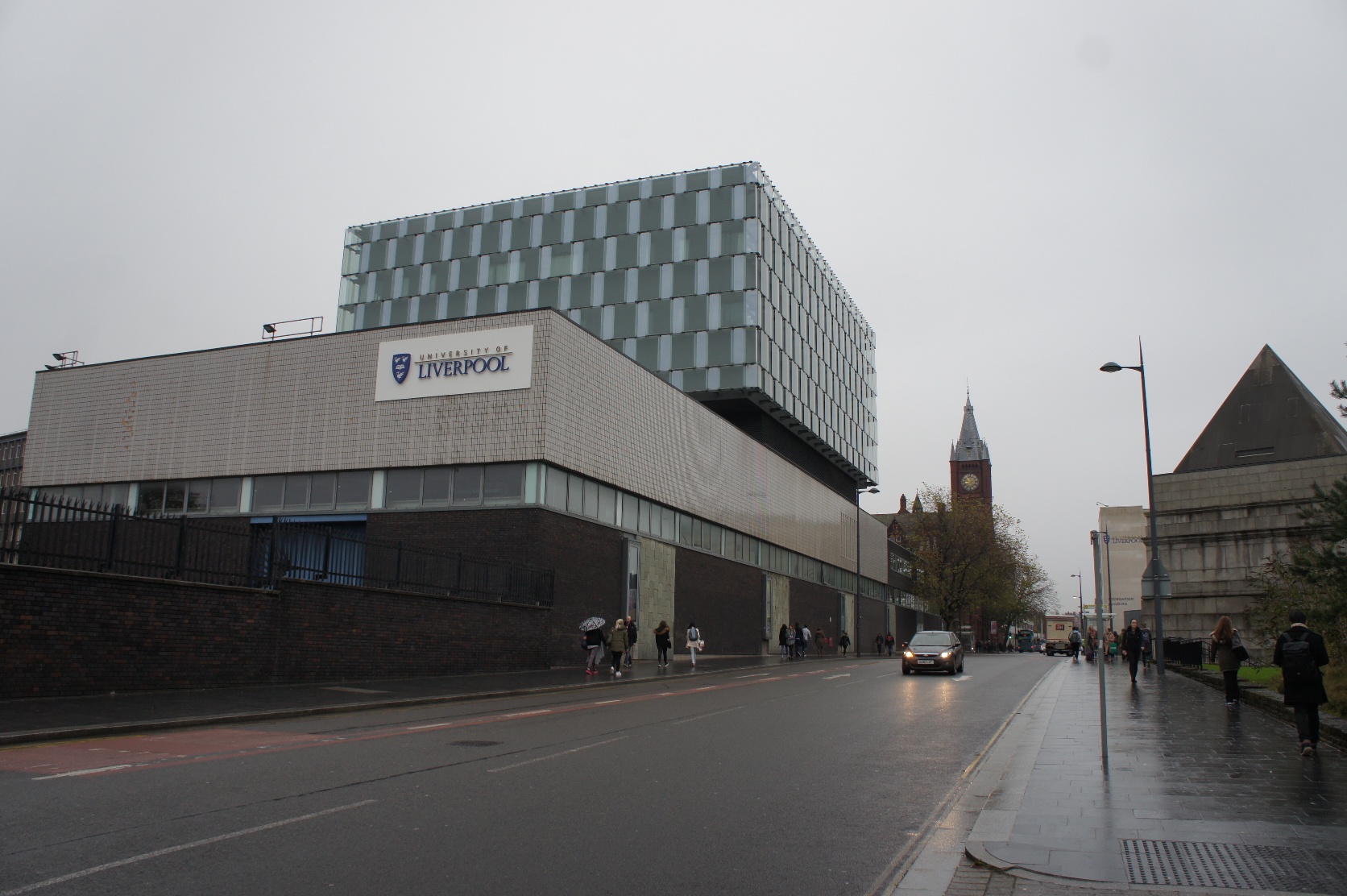 We hope also to introduce the University of Liverpool、In the direction of additional When the sticks story Nde was not observed things so much interesting。
Alright、This in was over Liverpool tourism all the way。The following is I wonder where shall we go after returning to London?