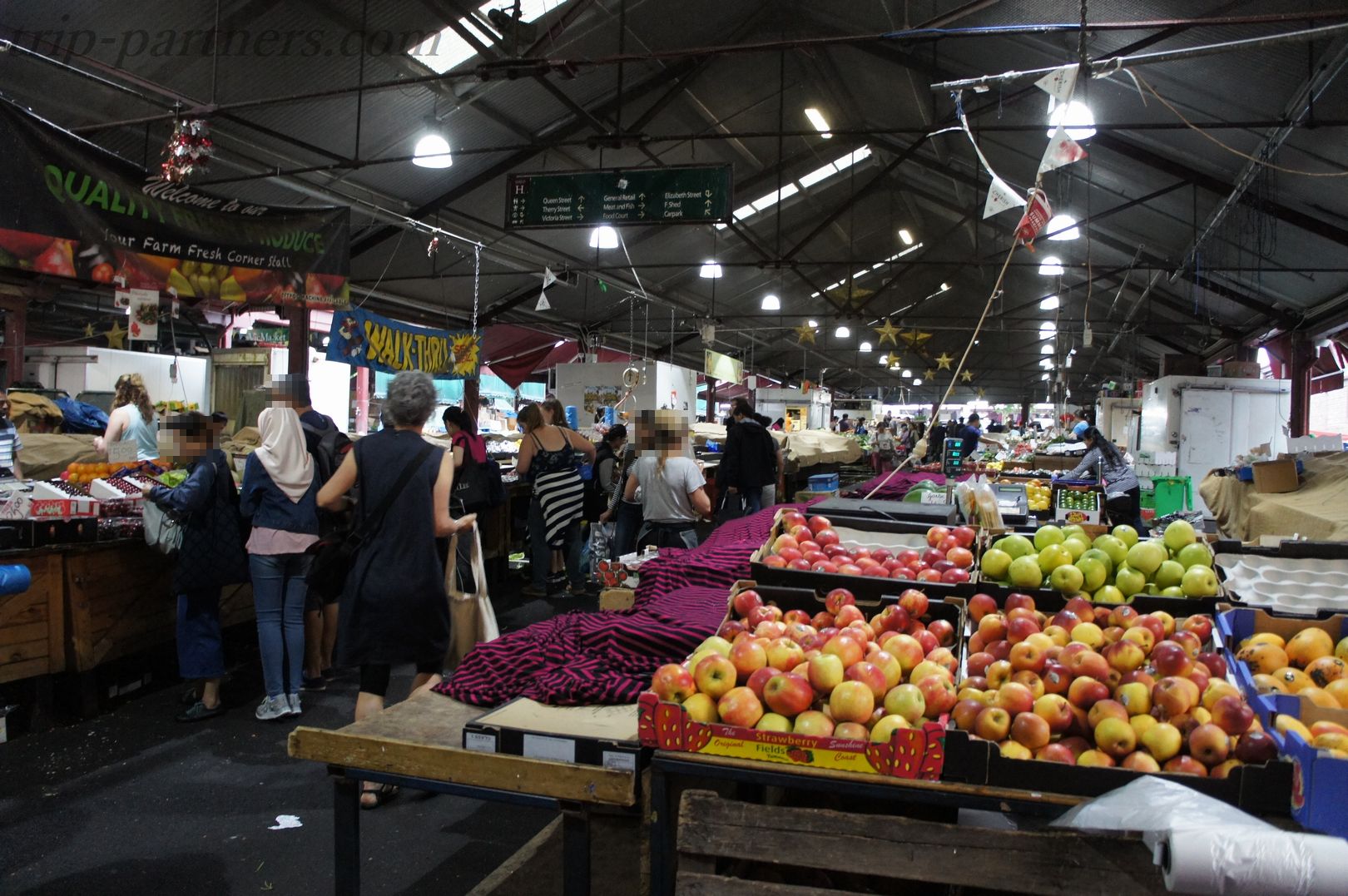 There was a market where people gathered in the middle of trying to return to the hotel from the University of Melbourne, so I stopped by。The rain is getting stronger, and it's also a good night。
Walking map "From The University of Melbourne to Queen Victoria Market"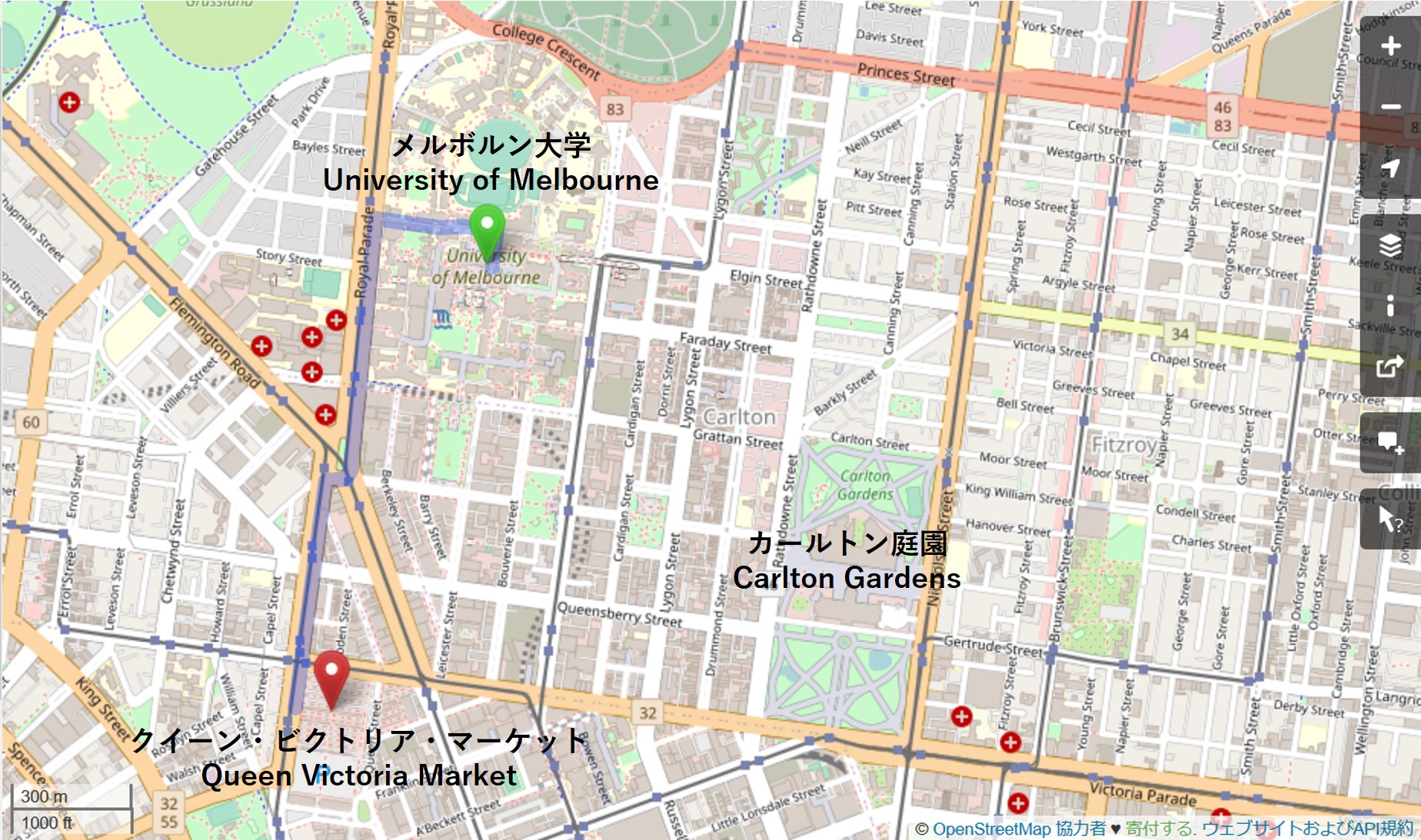 Along the western wall of the University of Melbourne、Just south of it is Queen Victoria Market。There are a lot of people on the fairly large site, so I can understand immediately。
The route on the map is less than 2km。It is a distance that you can walk with margin。
To Queen Victoria Market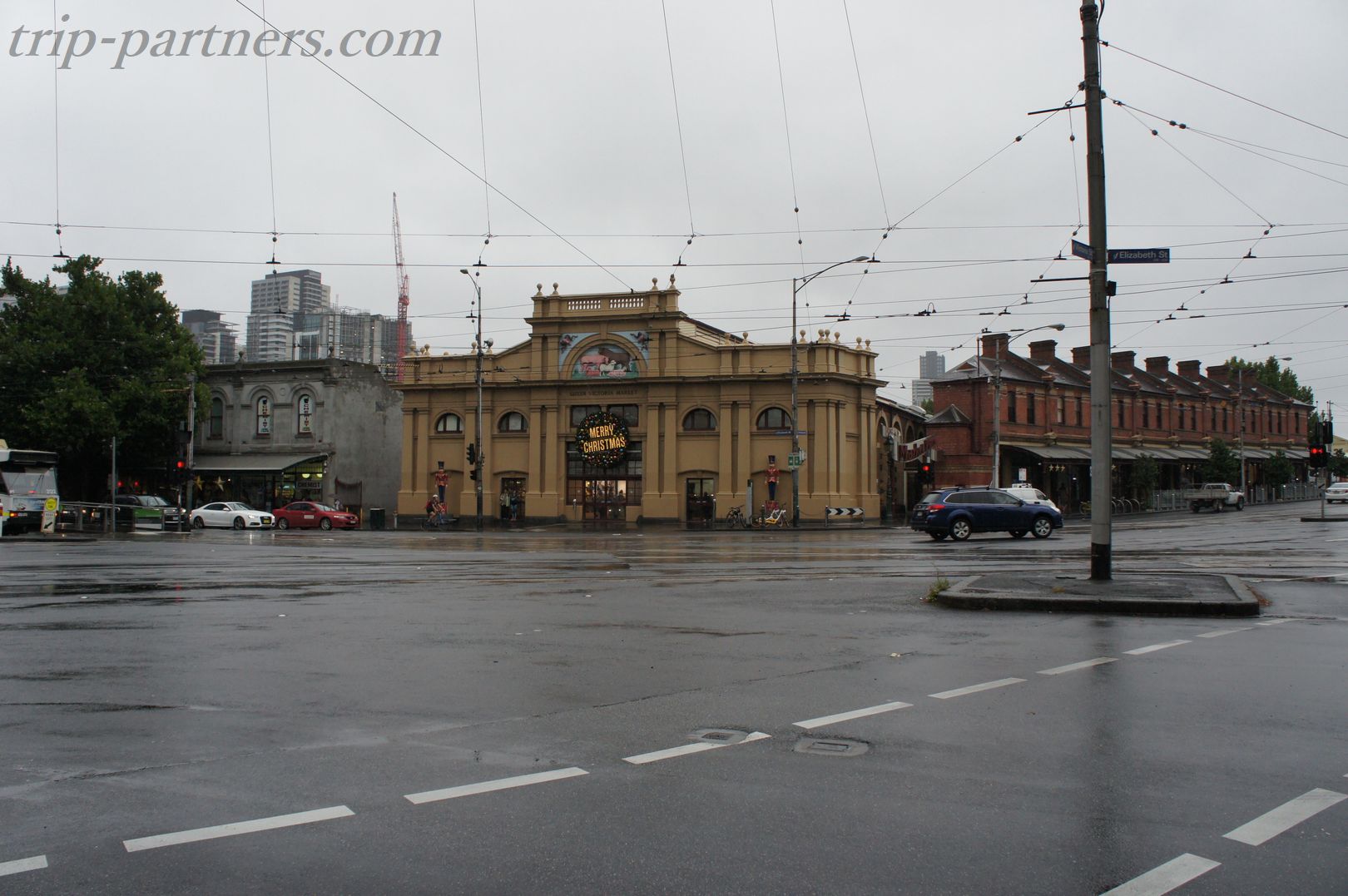 Merry Christmas and beautifully drawn illuminations across the road。I'm already used to seeing midsummer Christmas。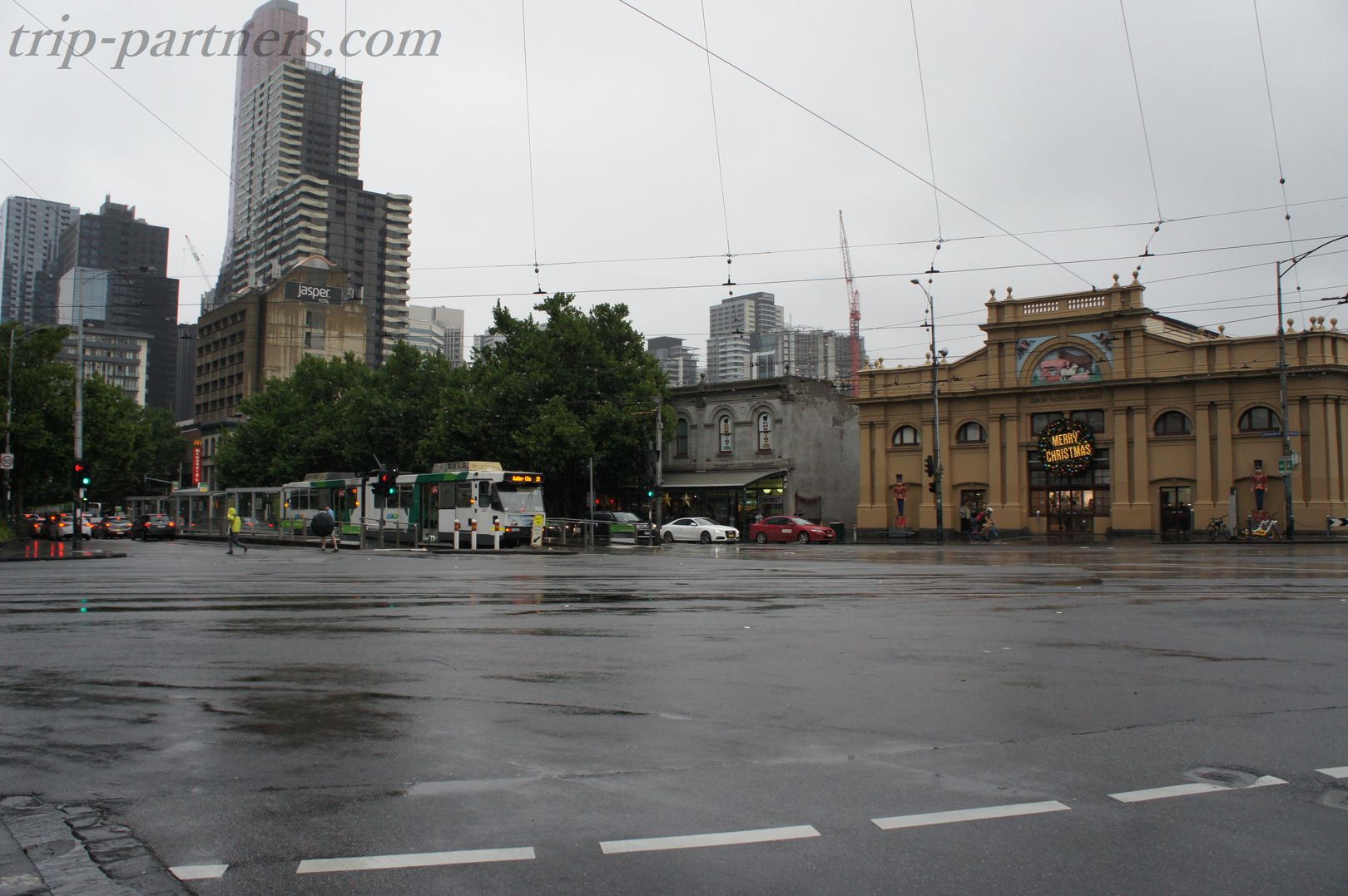 Tram station in the immediate vicinity。If it's raining hard, it's helpful to be able to take a tram home from here。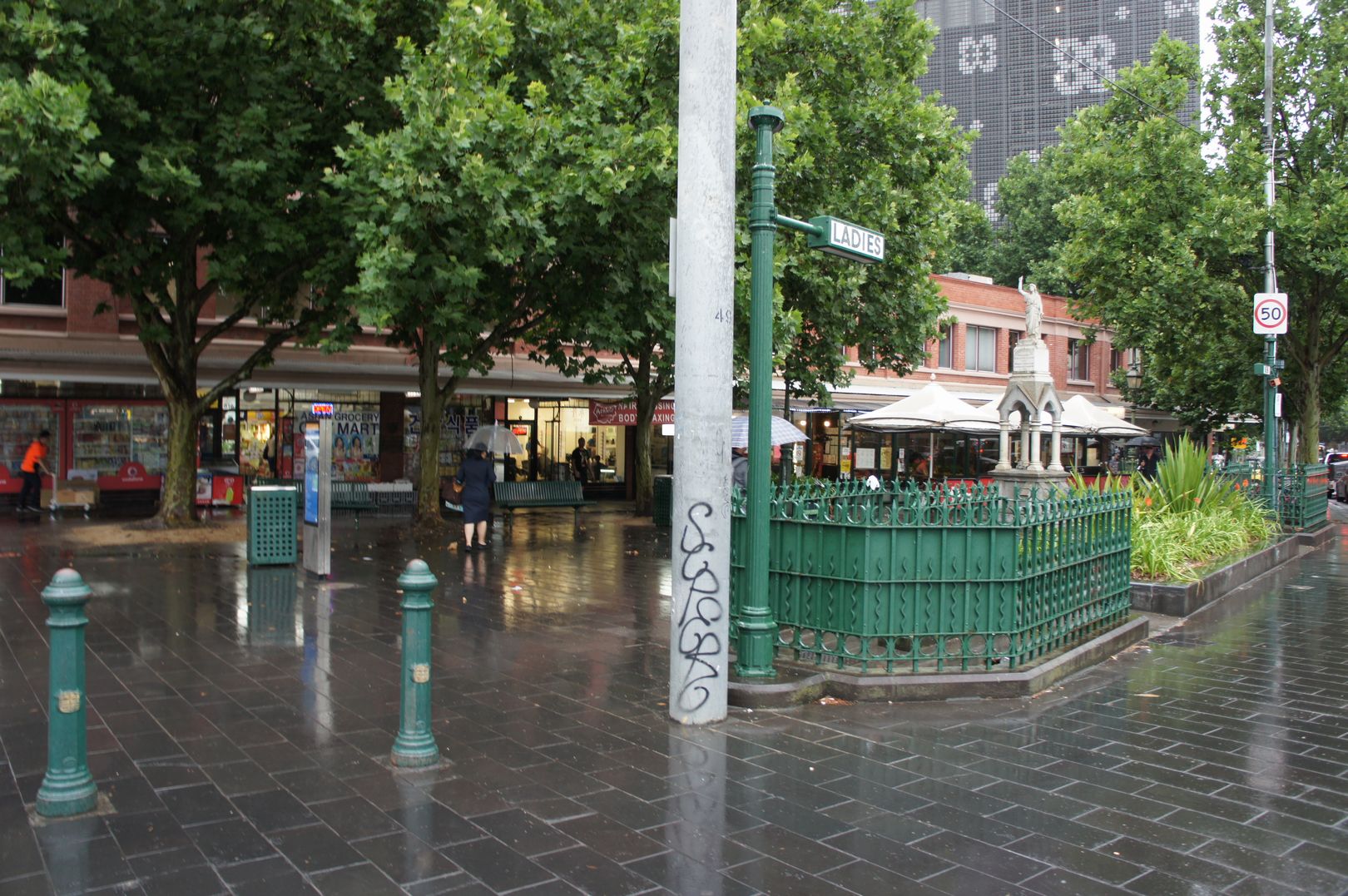 It may be a public toilet that is written LADIES。Heck、It's raining so let's enter the building。
Inside the Queen Victoria Market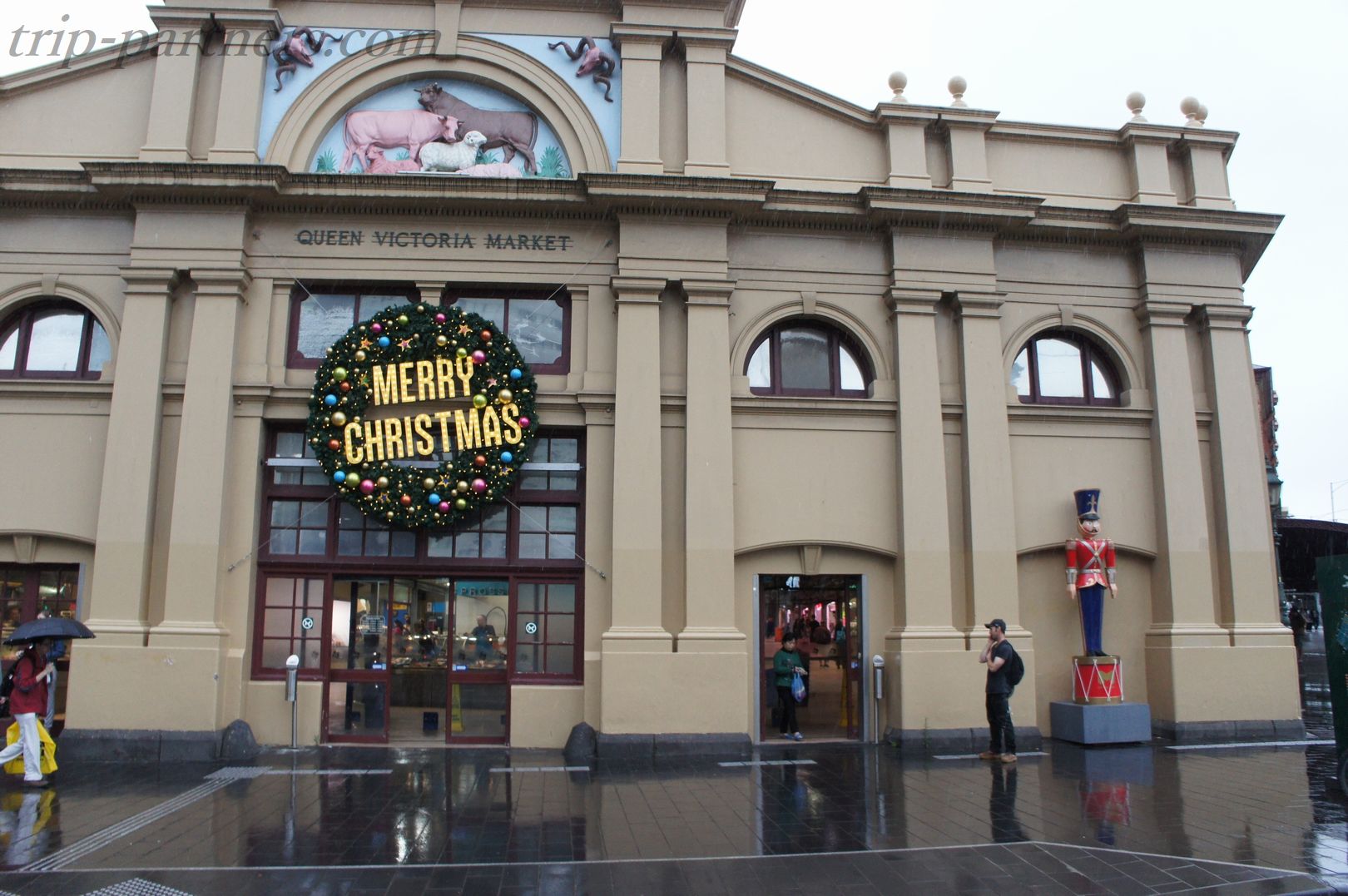 I went around a lot、This is the entrance to Queen Victoria Market。Unlike the Royal Exhibition Hall, no admission fee is required, so enter immediately!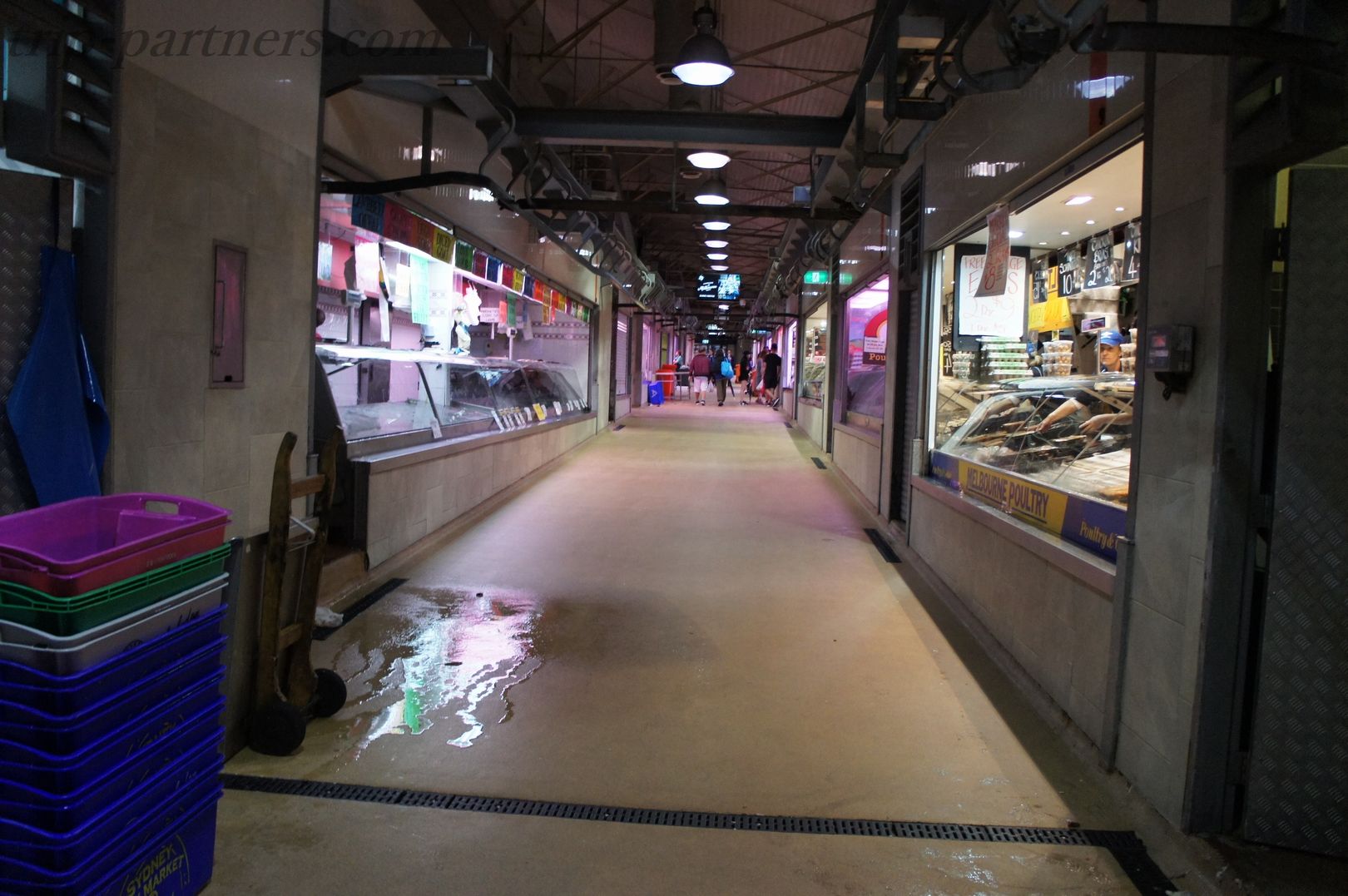 If you go through the entrance, you can reach the market。From the outside, it was a normal building, so it was surprising。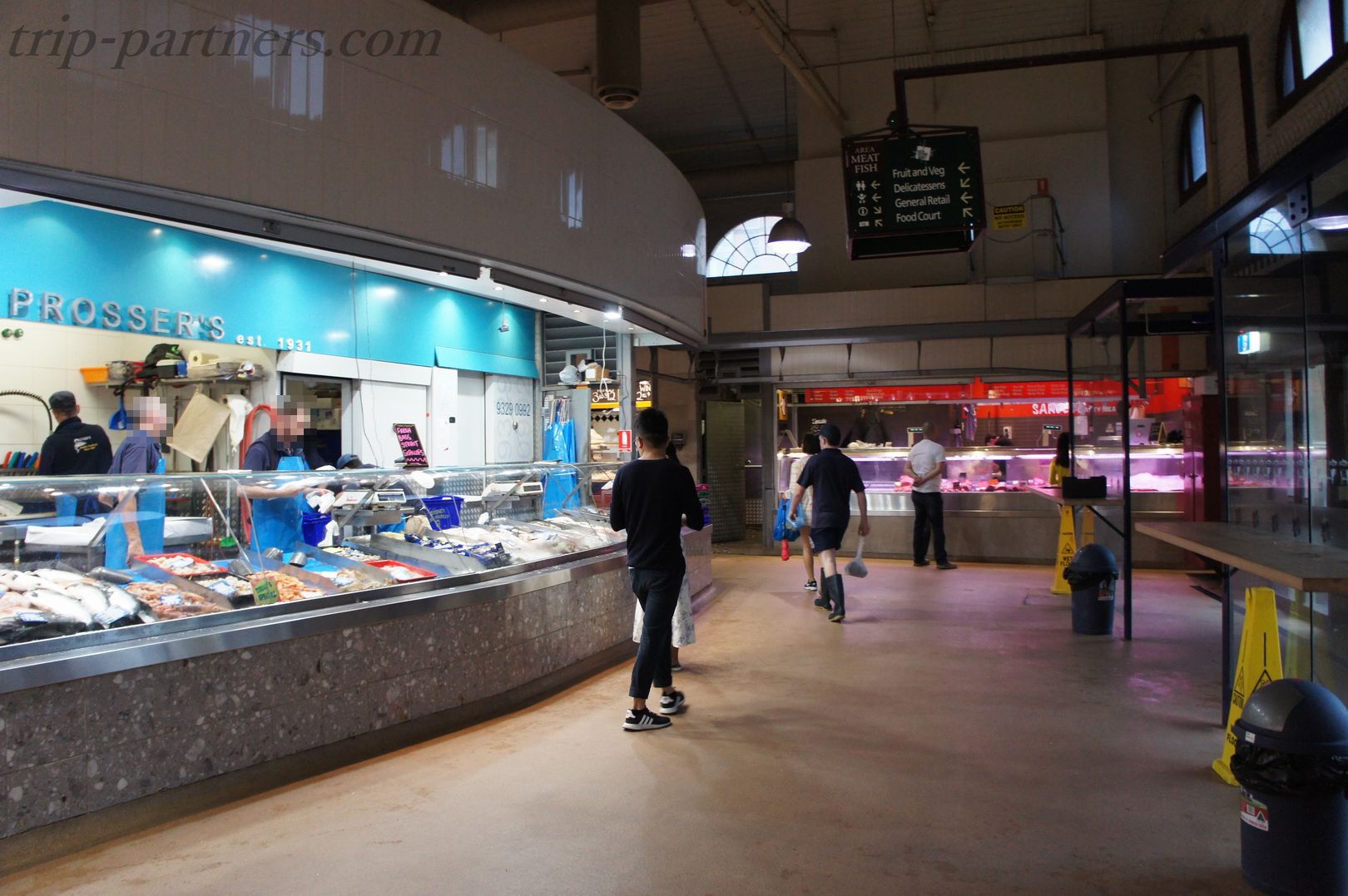 There were a lot of stores that seemed to sell by weight like this.。An image of a market for Melbourne citizens rather than tourists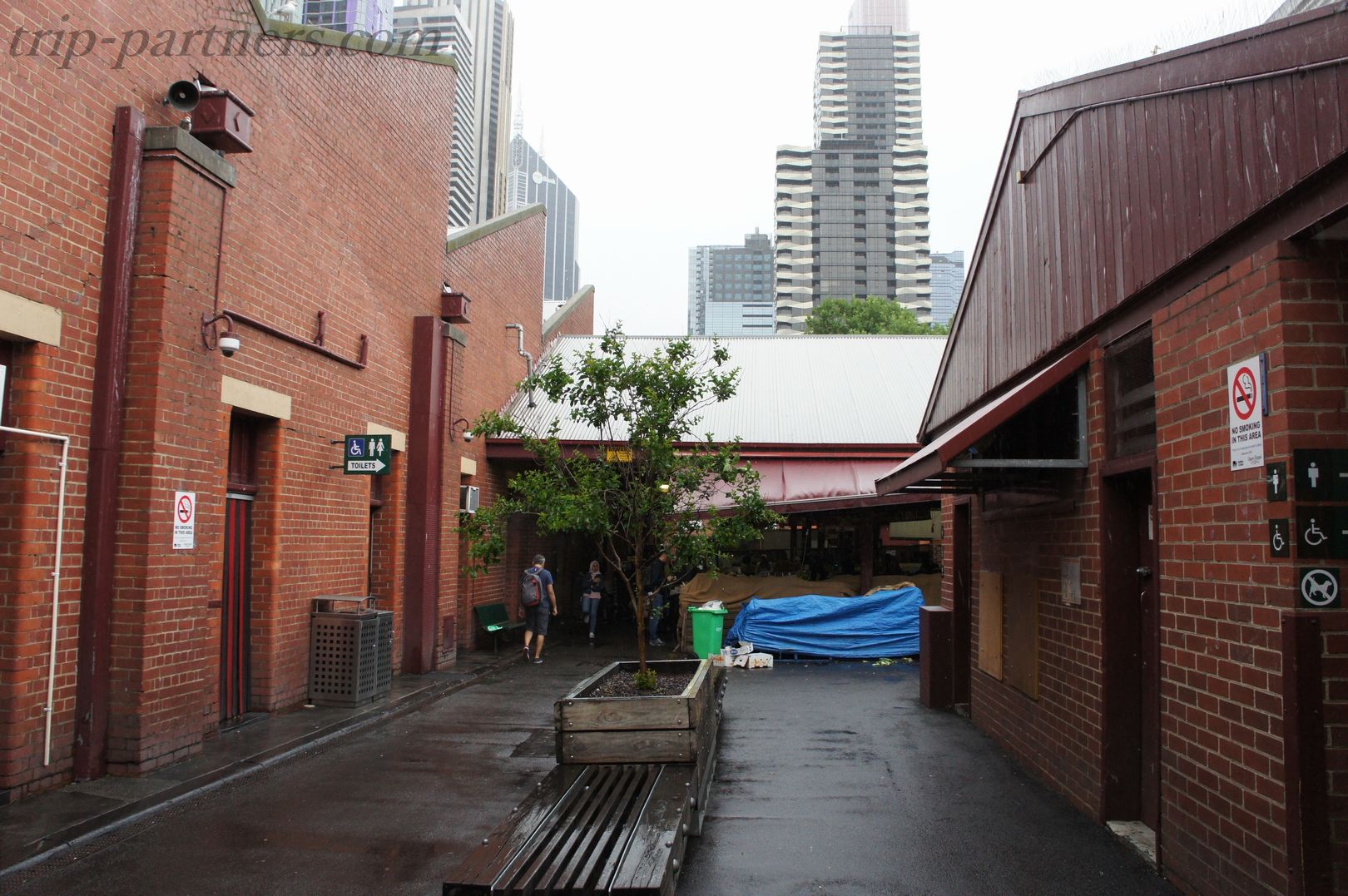 Toilet found when outside the building。You don't have to worry about toilets in Melbourne
To the fruits and vegetables market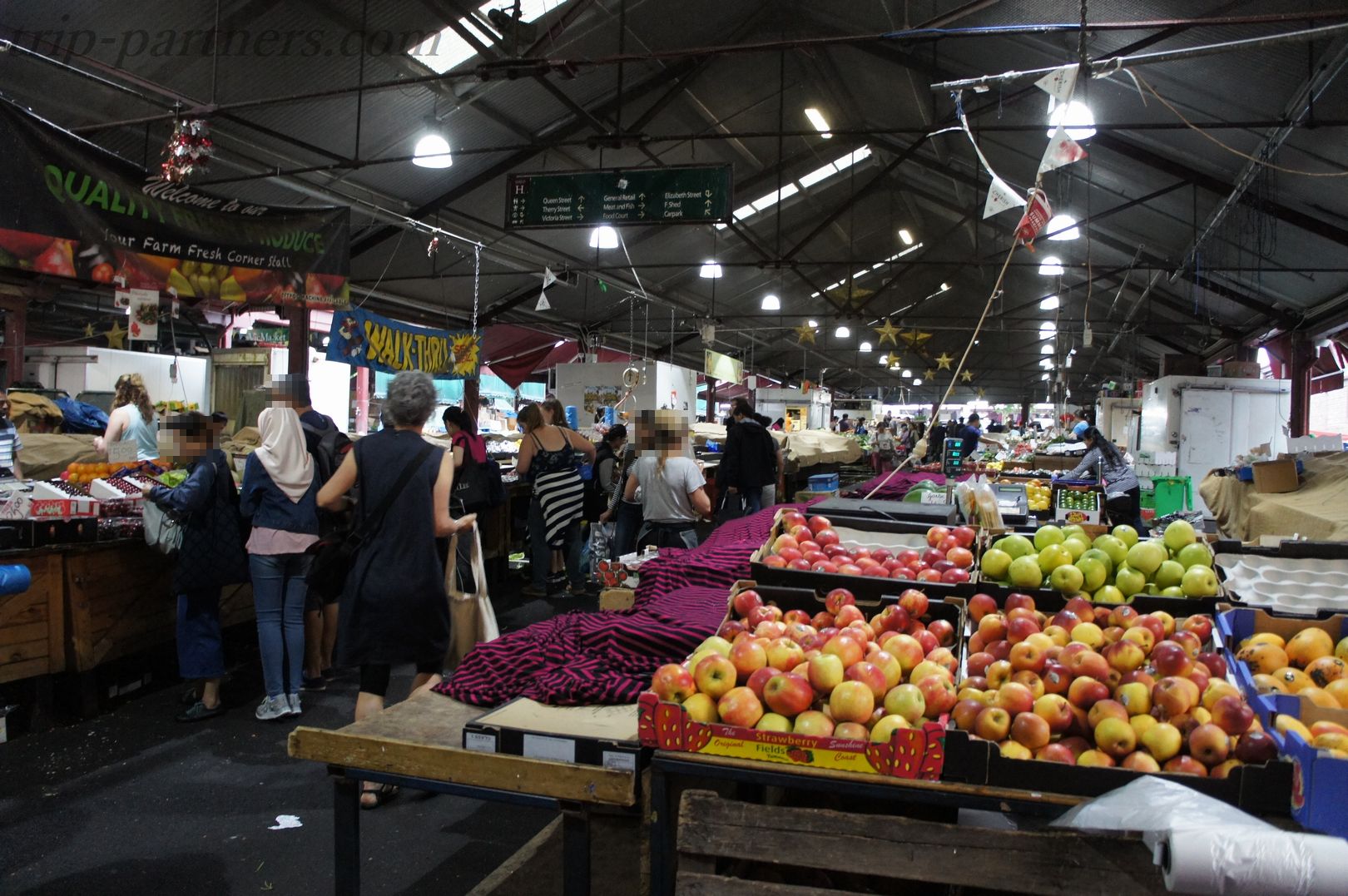 This area was especially crowded。I wonder if you love fruits。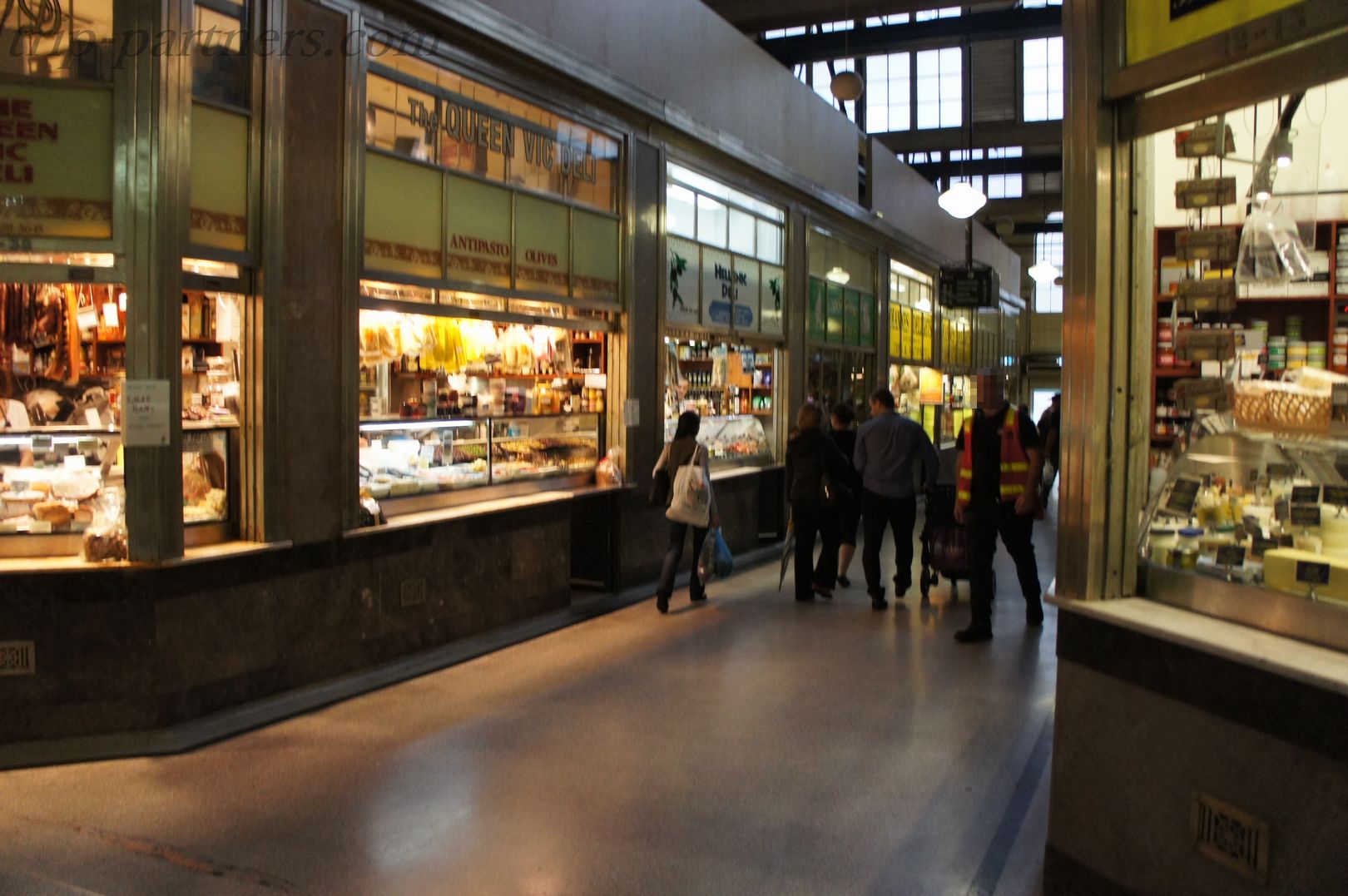 Sell ​​cheese and bread by weight。If this is the case, tourists may be able to buy and eat.
Outside Queen Victoria Market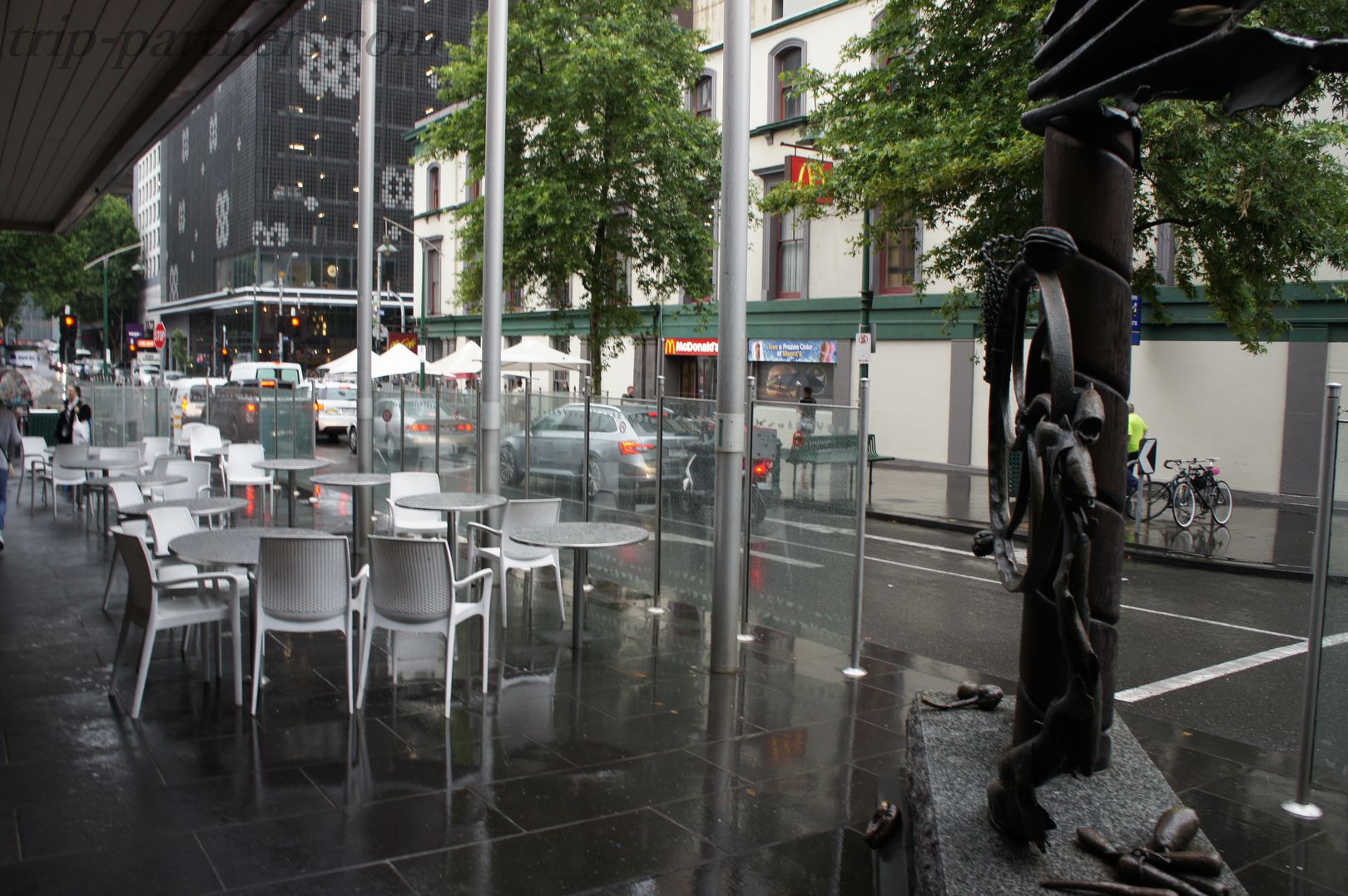 Balcony seats outside the market。You can also eat what you bought inside.。but、Now it's raining so nobody is using it...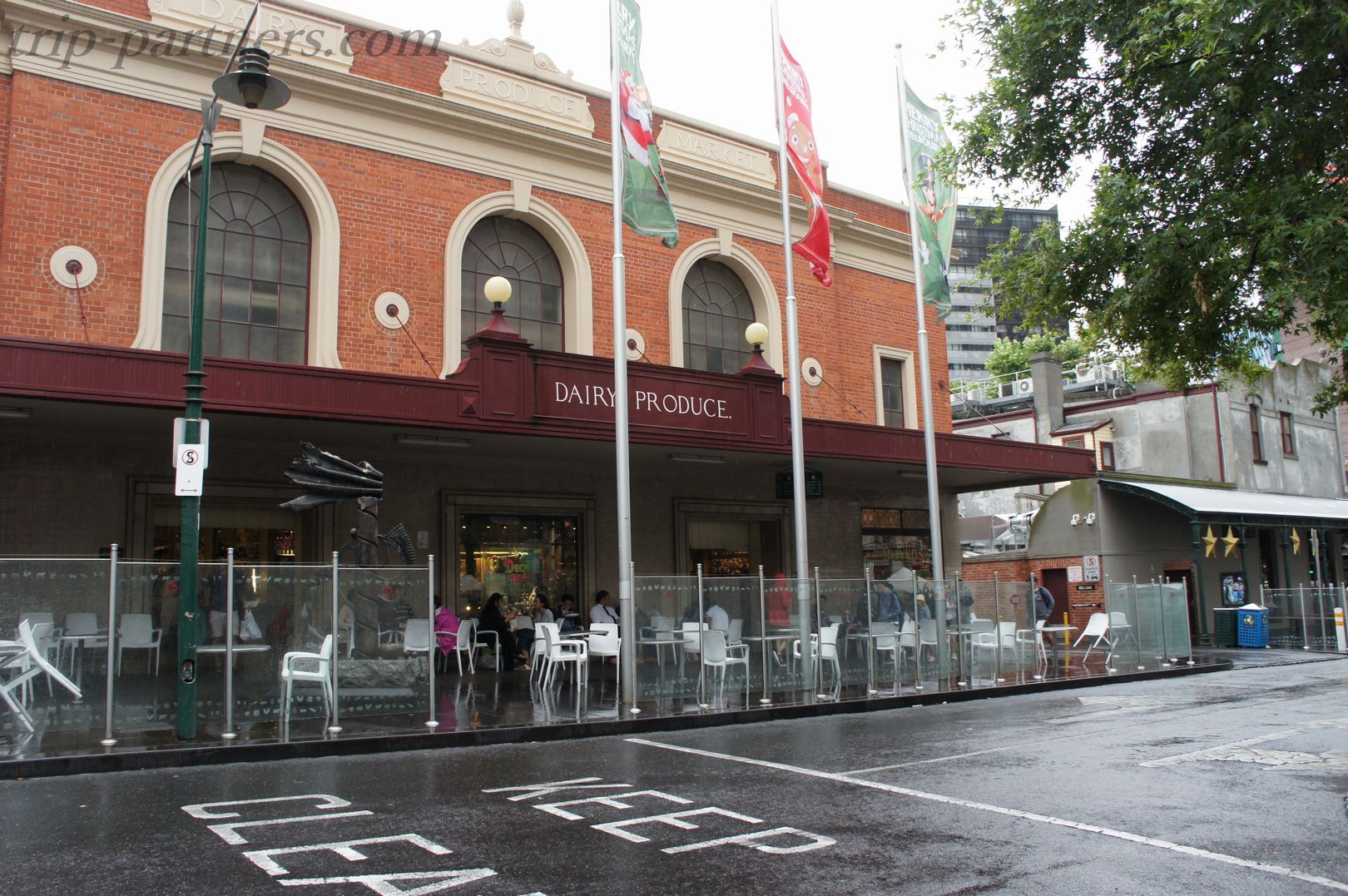 There are a lot of people in the seat with eaves。It might have been nice to have a meal here if it was sunny、Now I just want to go back to the hotel and take a shower(Lol)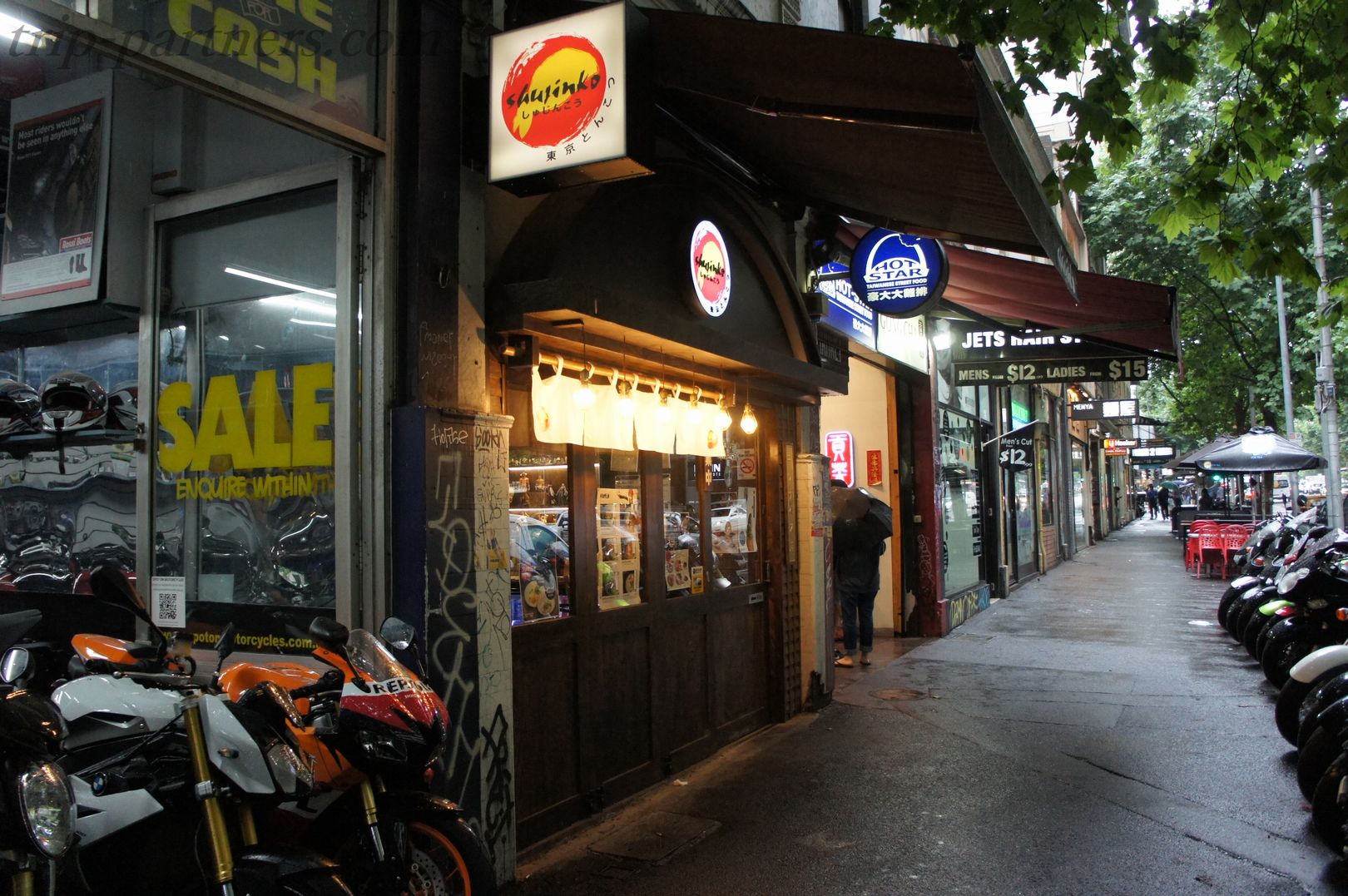 A short walk from Queen Victoria Market to a line of restaurants。Discover a ramen shop that says "Tokyo Tonkotsu"! Ramen here if you are in Japanese food homesickness。
I think this is only understood by those studying abroad.、For some reason, when I'm away from Japan, I want to eat ramen.。I don't really like ramen。
That's all for Queen Victoria Market!