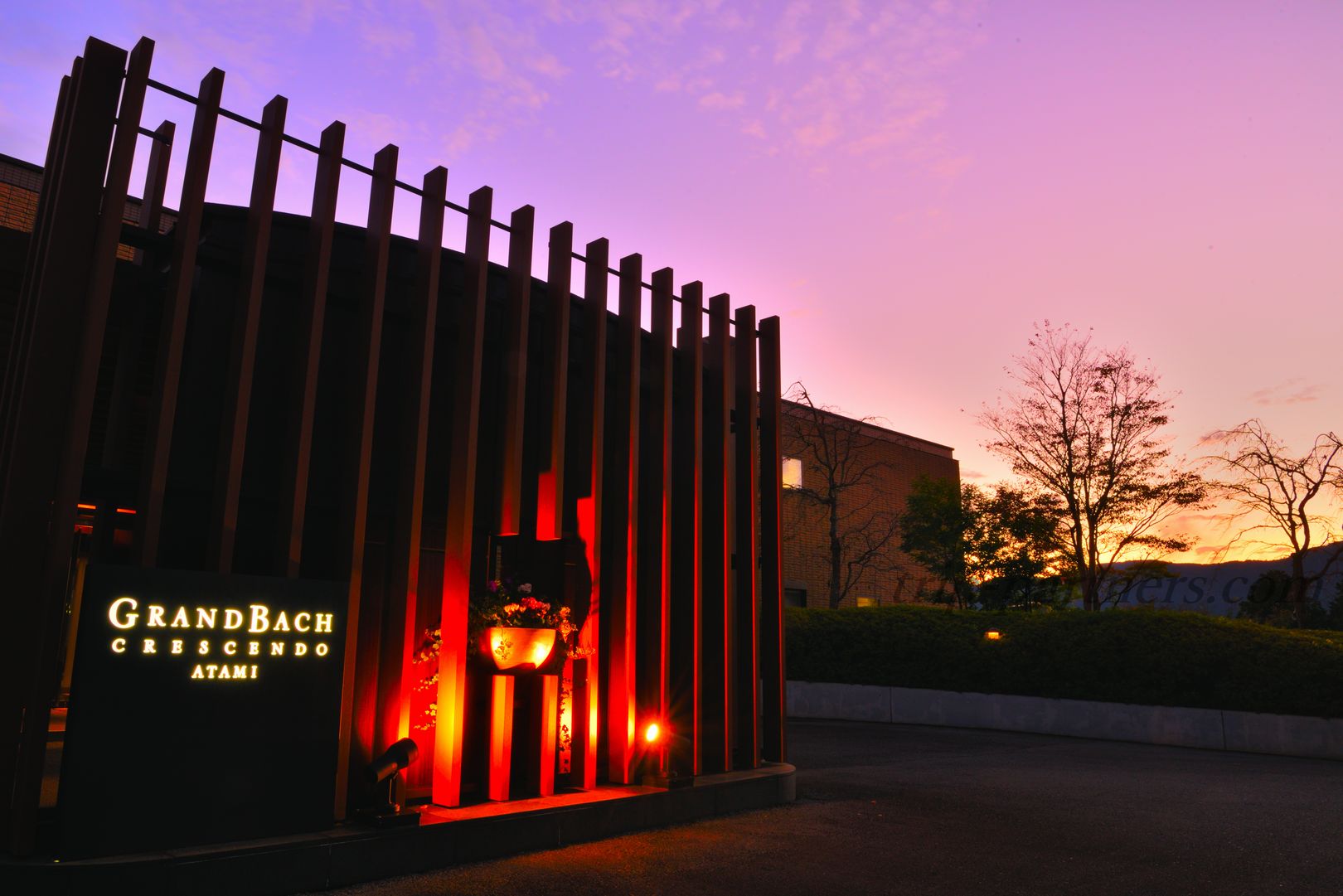 This time I visited "Izusan 361m"Hotel Grand Bach Atami Crescendo』。Because of the coronavirus, I chose a hotel with an open-air bath in the guest room.。I visited Atami Fufu and ATAMI Sekaie a while ago, so I was looking forward to being able to compare various things 🙂
Location of Hotel Grand Bach Atami Crescendo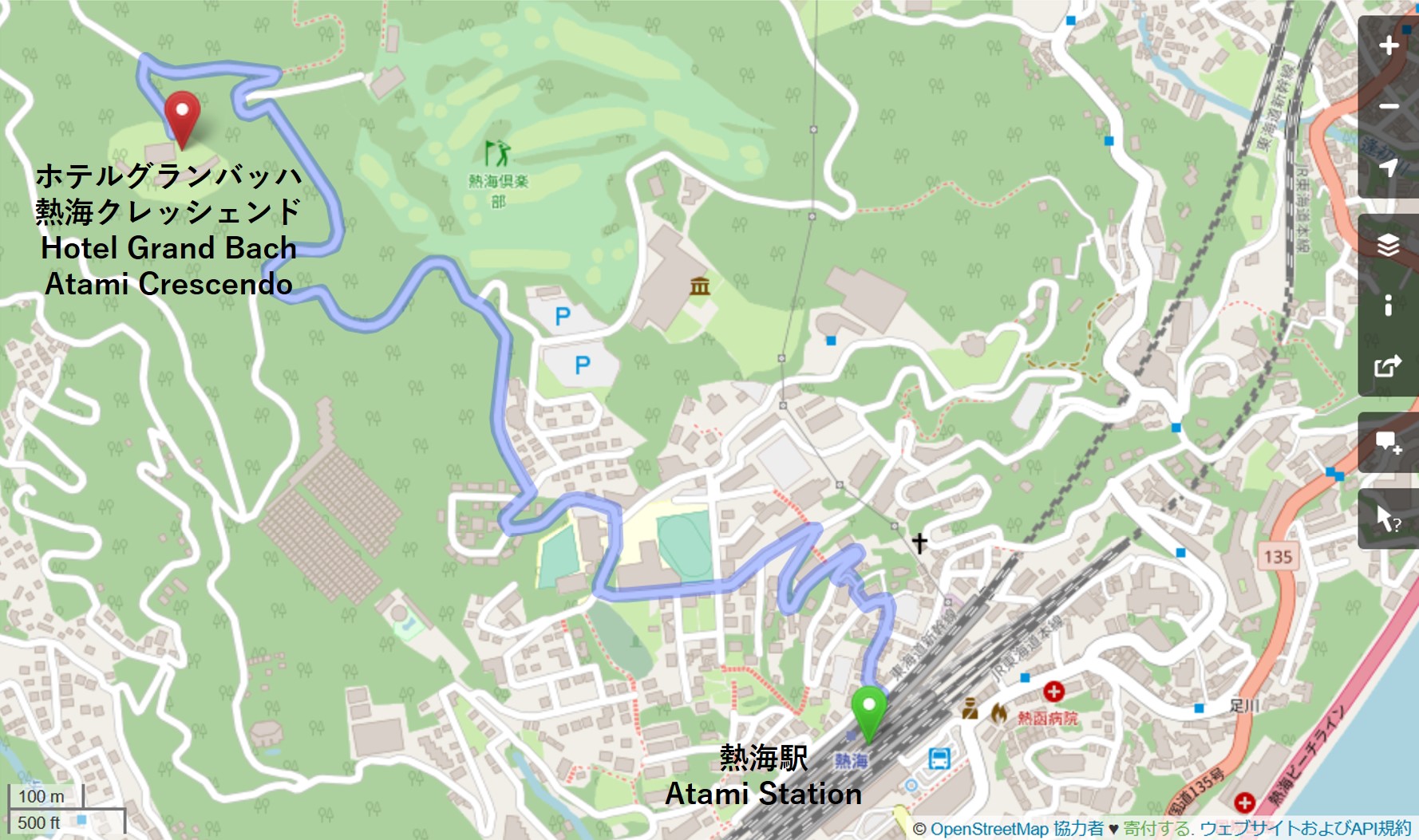 It's about 2 to 3 km from Atami station、It takes a lot of time because it is a mountain climb。When I asked the hotel staff about the time required from Atami Station, it was 15 minutes by car.。Well, I don't think anyone will come on foot,、If you walk, it will take about 30 to 45 minutes.。
This location has a very good view。Since the hotel is built facing Sagami Bay, you can worship the rising sun from the horizon.。
Entrance of Hotel Grand Bach Atami Crescendo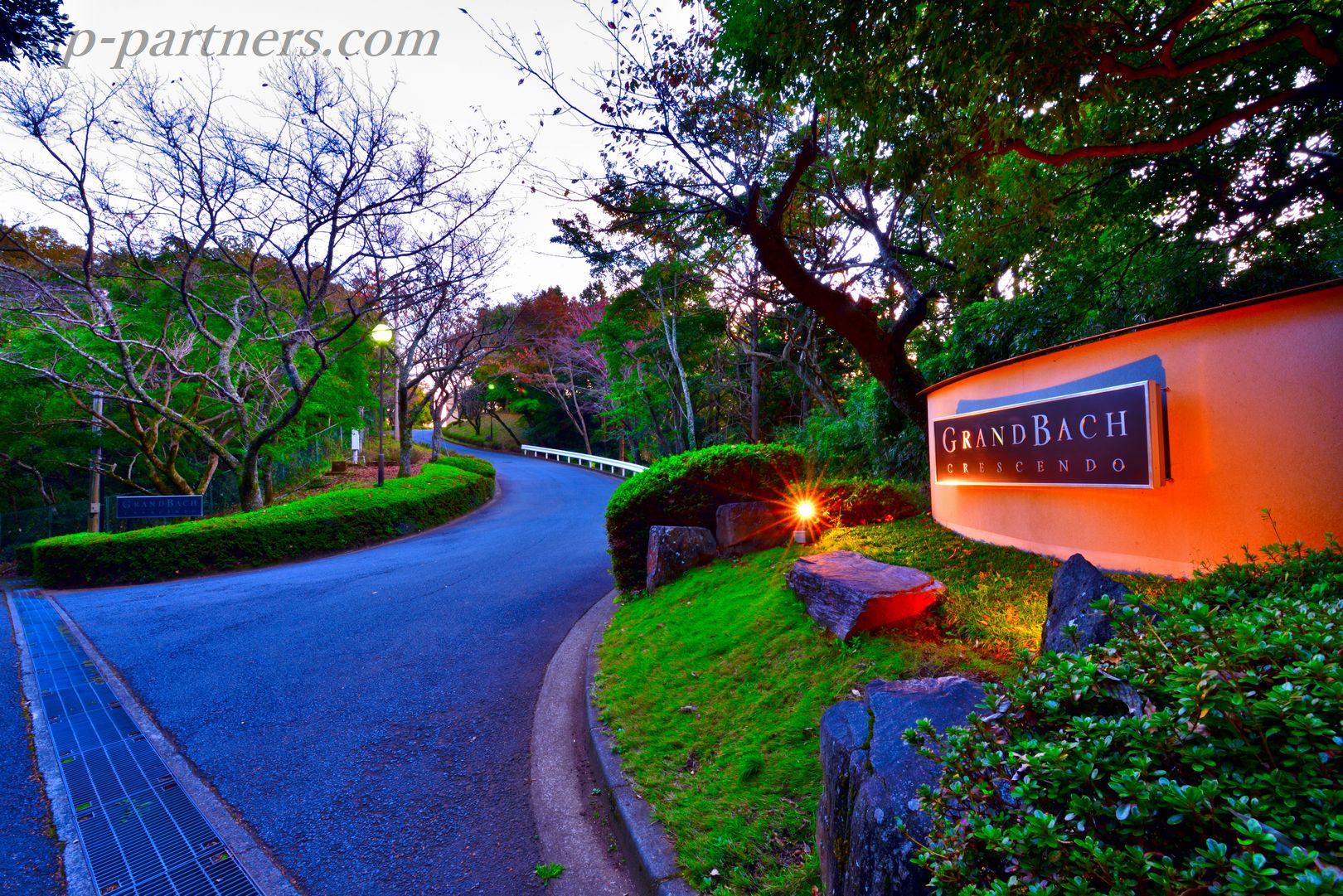 If you drive on a mountain road, you will find a sign that says GRAND BACH CRESCENDO, so that is the entrance.。It will be lit up when it gets dark so you won't miss it。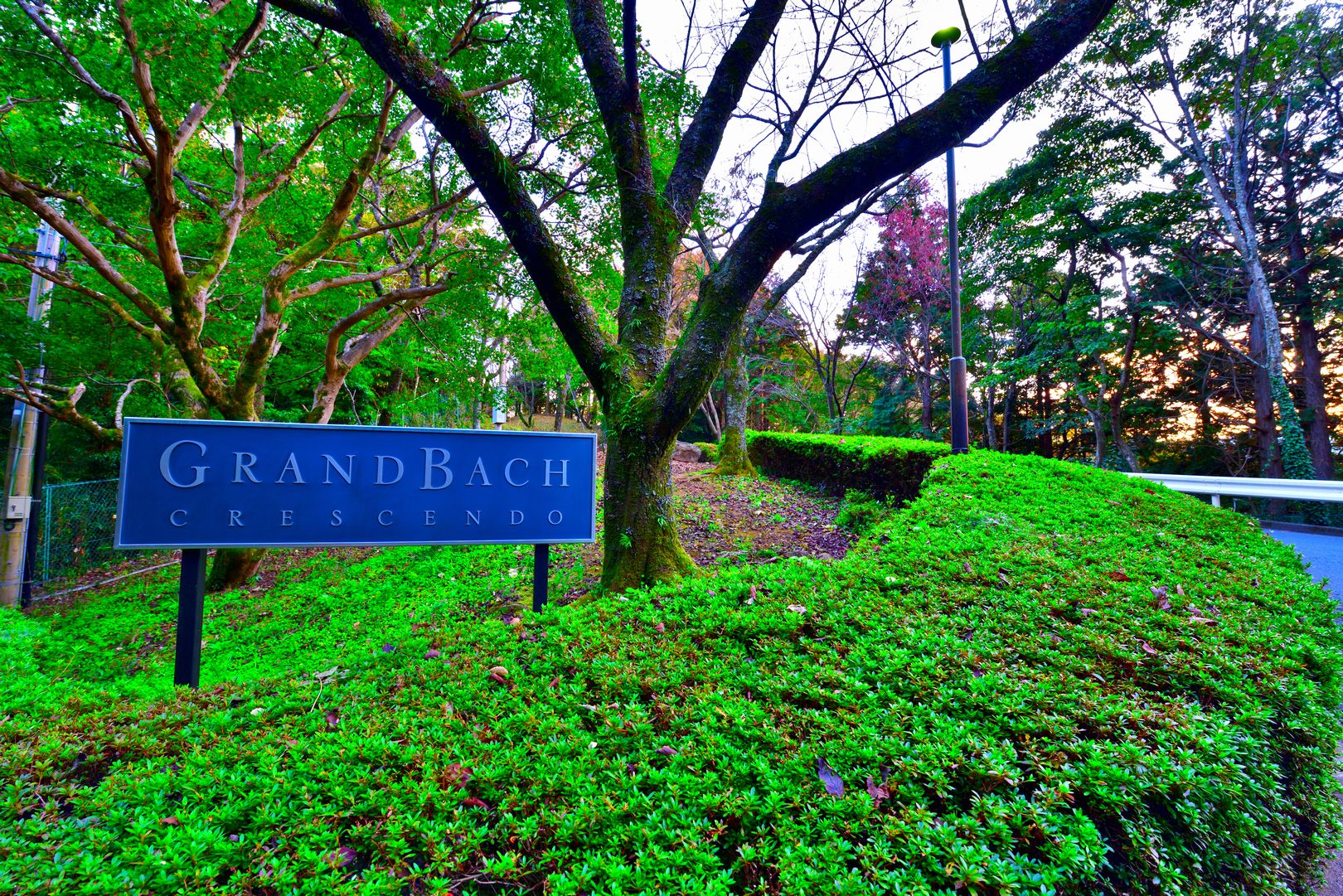 There is also a signboard on this side so that you can see it even if you come down from the Jukkokutoge side instead of from Atami station。I will go up the slope between the previous sign and this sign。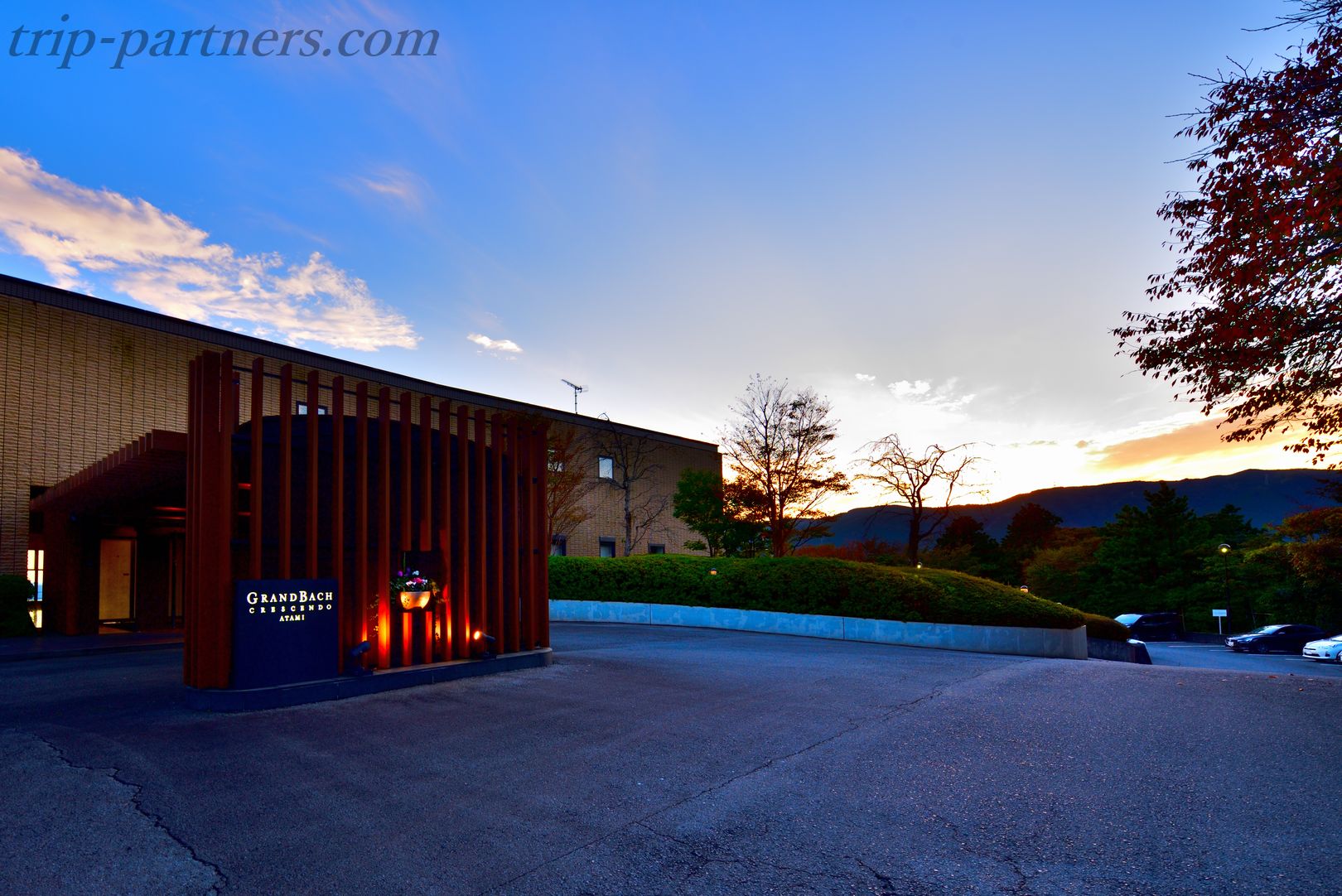 Because the hotel building will appear soon、Park your car in front of the entrance and unload your luggage。Since it is a volleyball service, give the key to the hotel and go inside as it is。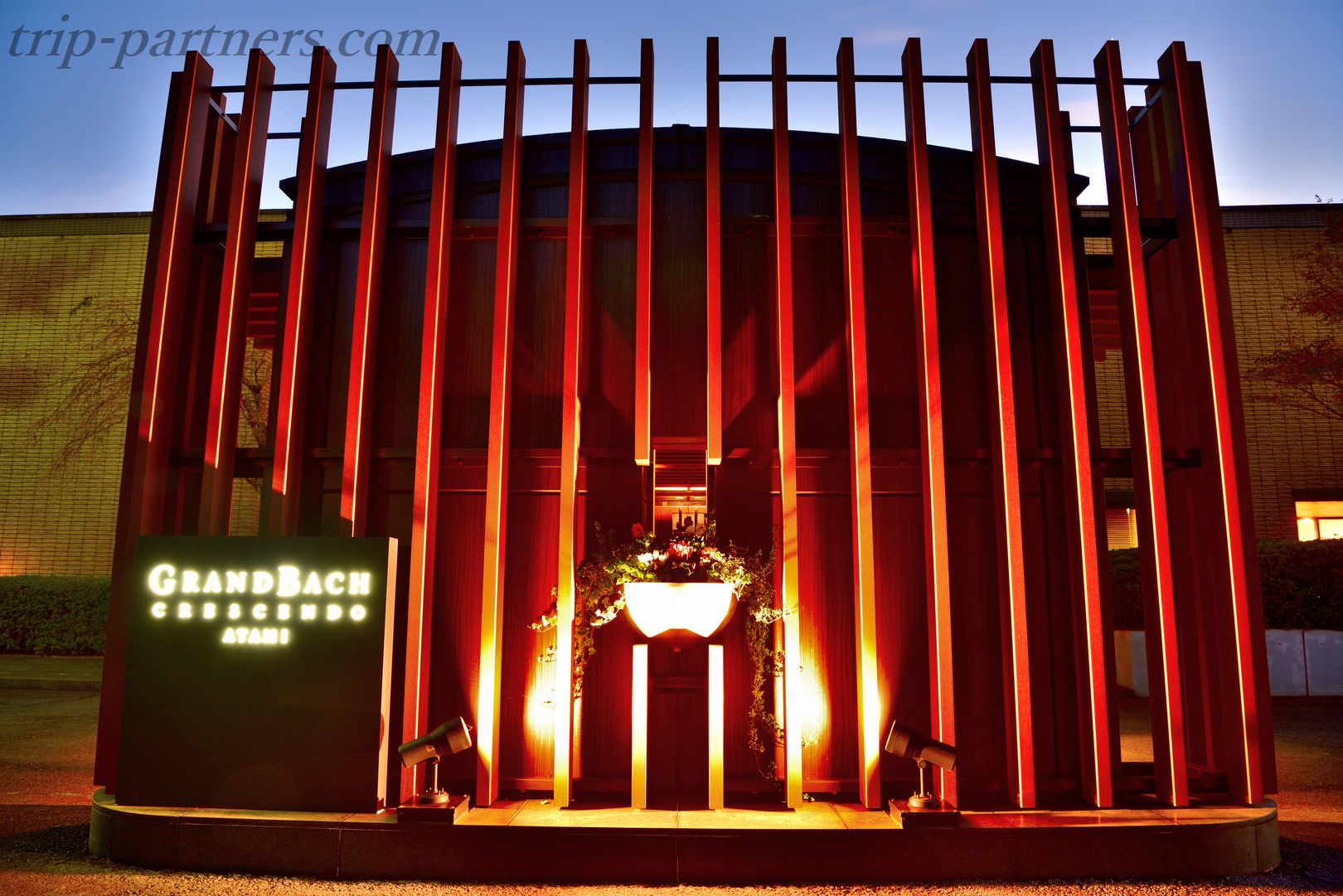 This decoration is also stylish because the foliage plants are illuminated.。
Front lobby of Hotel Grand Bach Atami Crescendo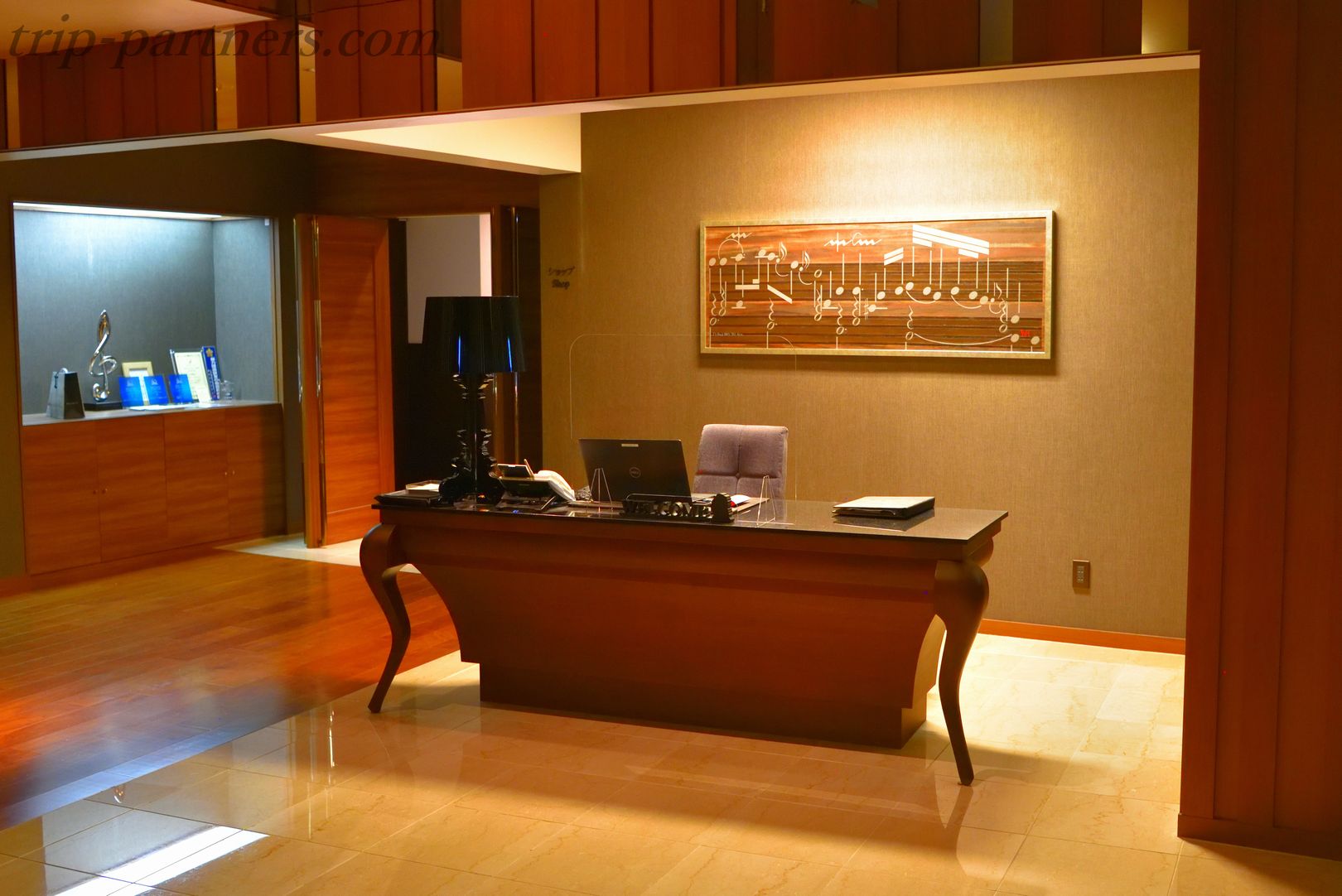 This is the front。However, check-in is not done here, but with a welcome drink in the lobby or lounge.。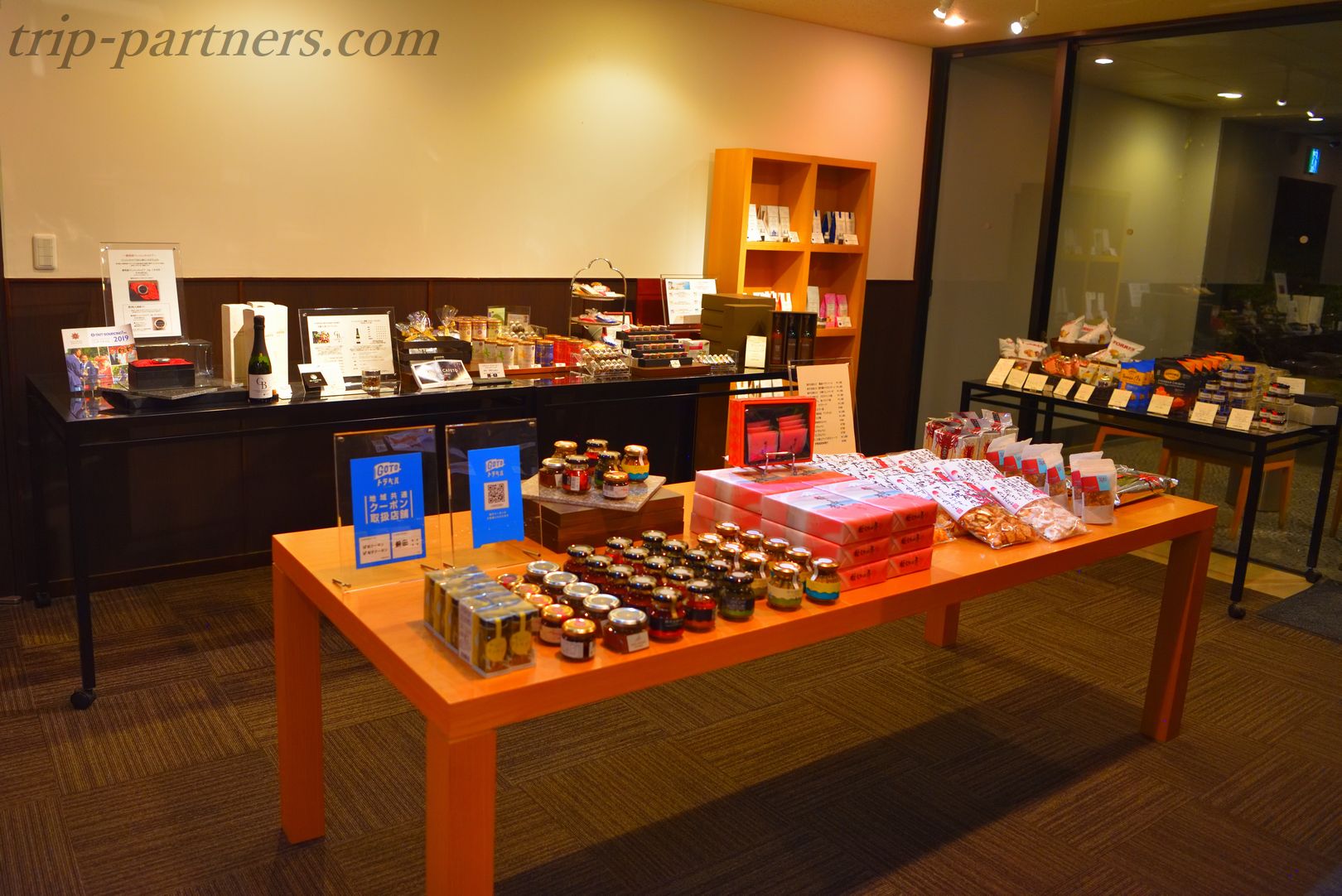 Shop next to the front desk。It seems that there were many foods、It's a pity that there were no amenities like shampoo and conditioner 😥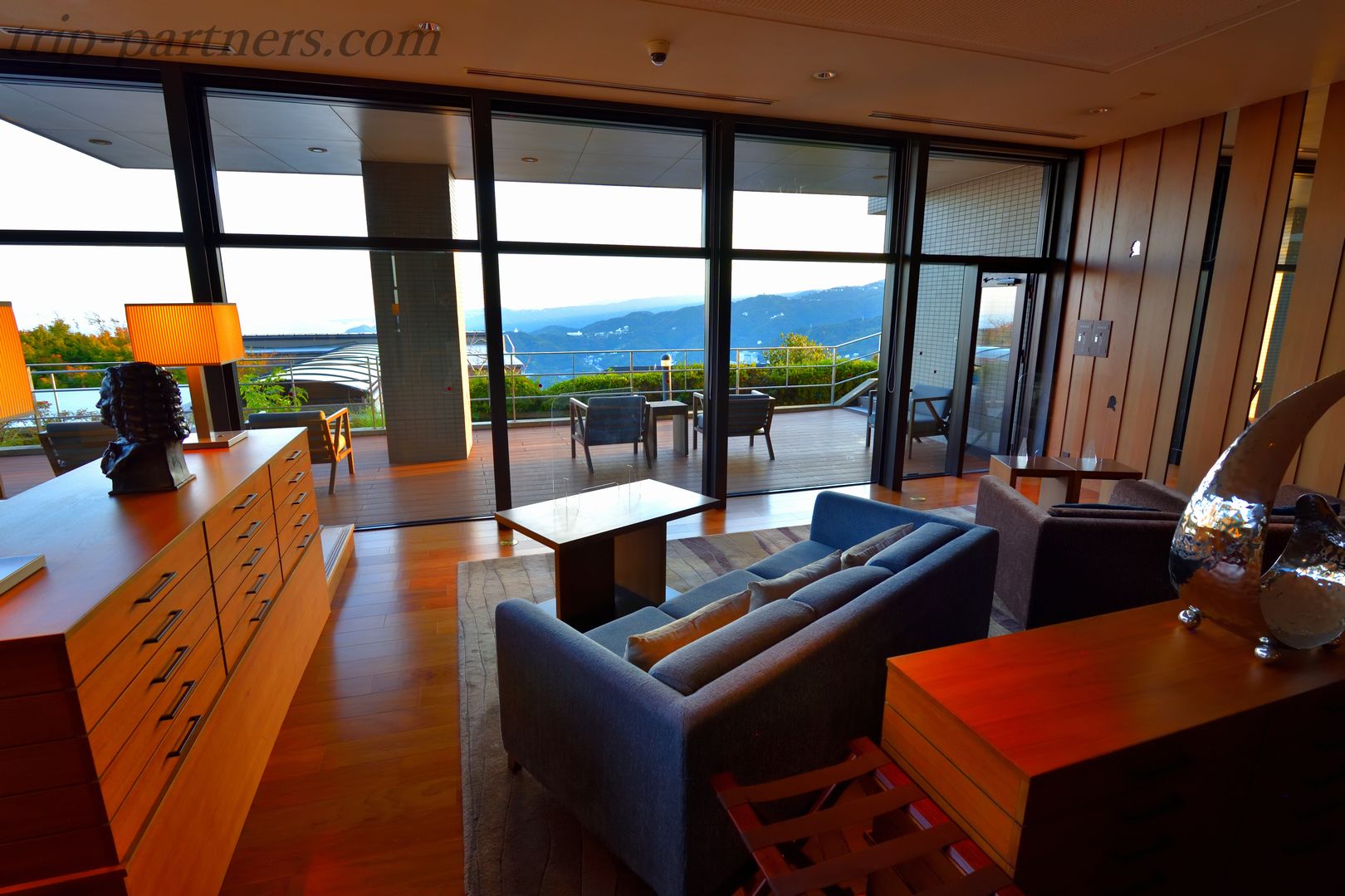 The lobby is small and the number of seats is quite small。By the time we arrived there were already a lot of check-in guests、Check-in at the lounge on the upper floor。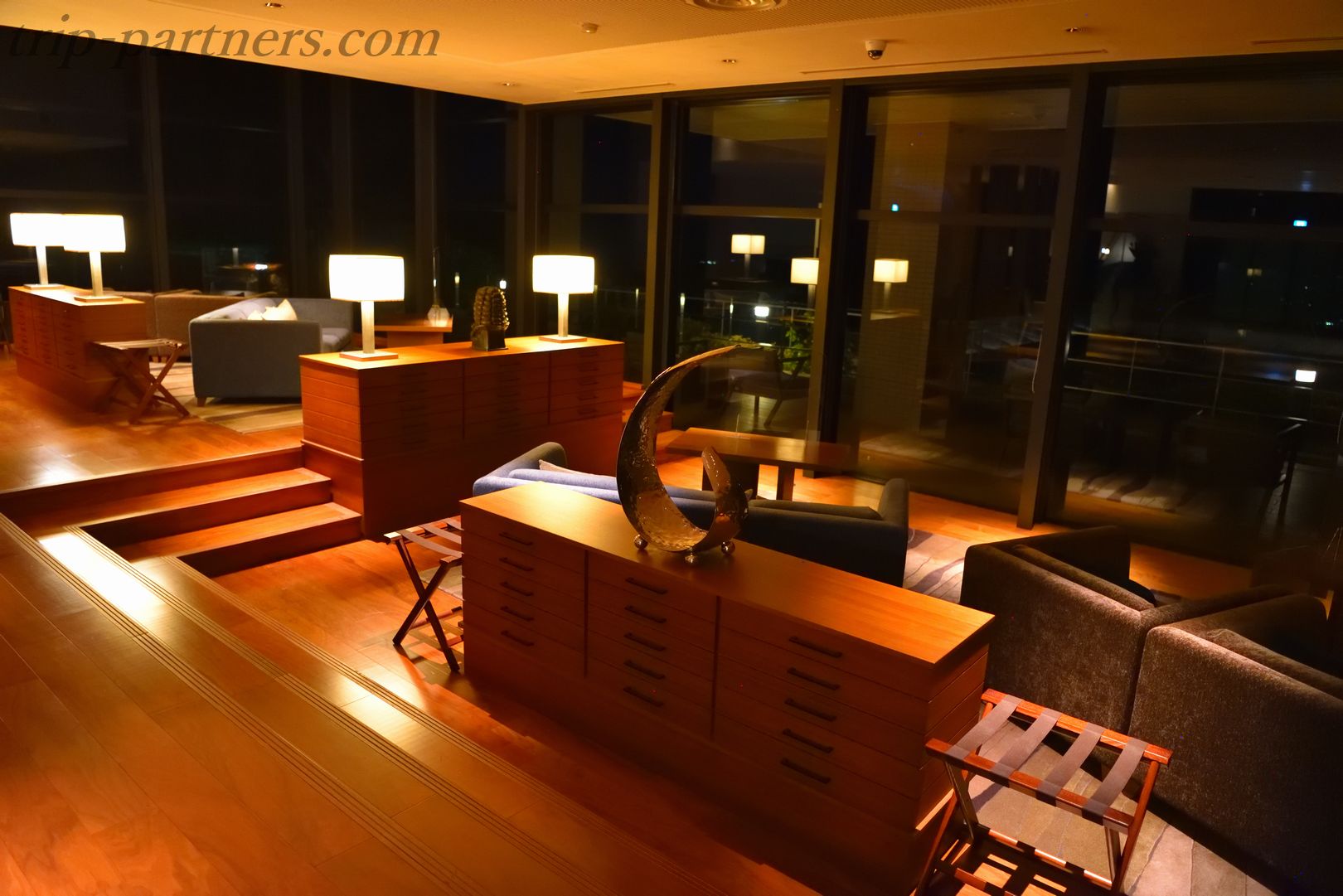 It looks like this at night。The hotel has 16 rooms, so there are few other guests.。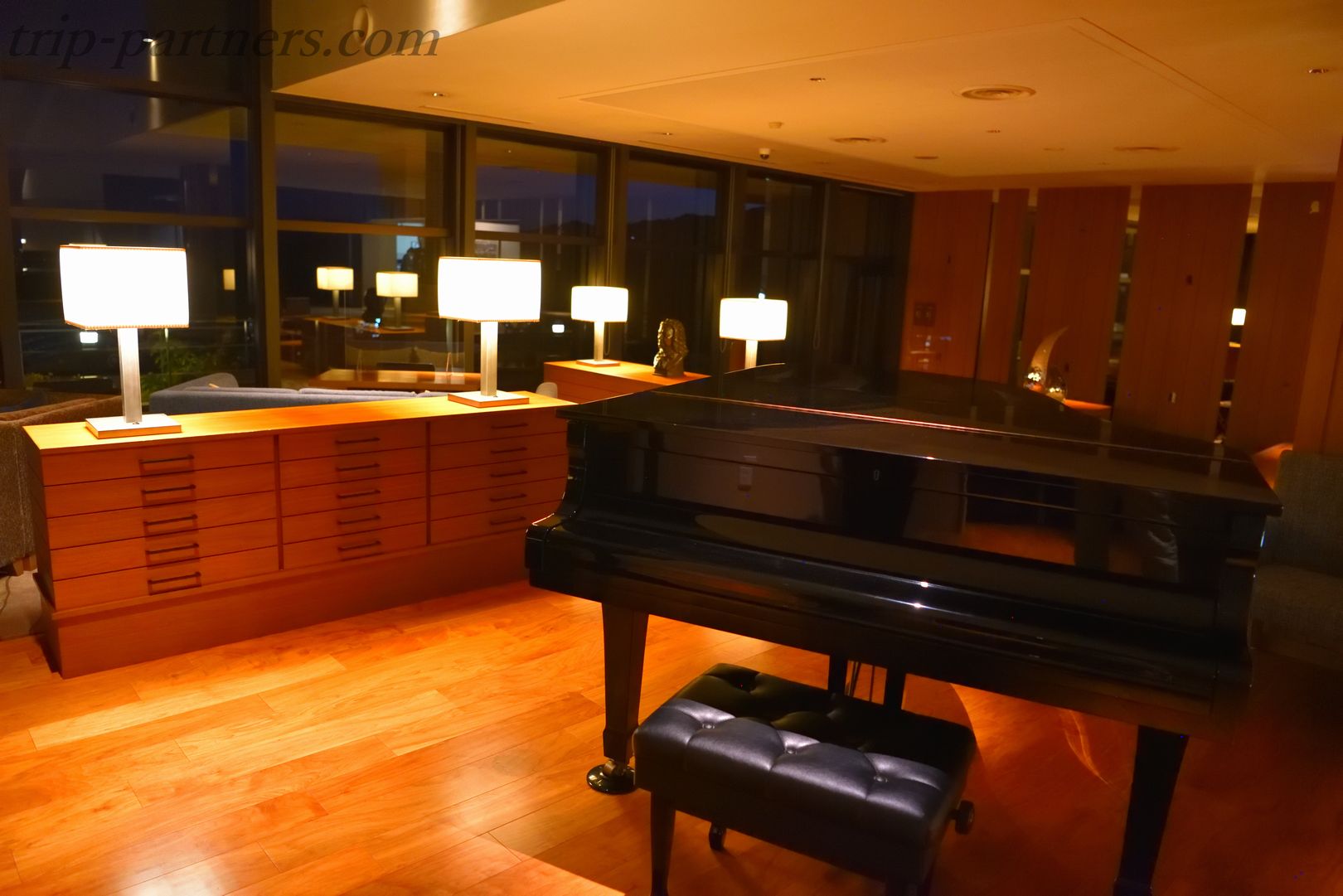 This piano is not a decoration, but a live performance in the evening。The songs are from Bach ... I thought I was playing a wide range of songs。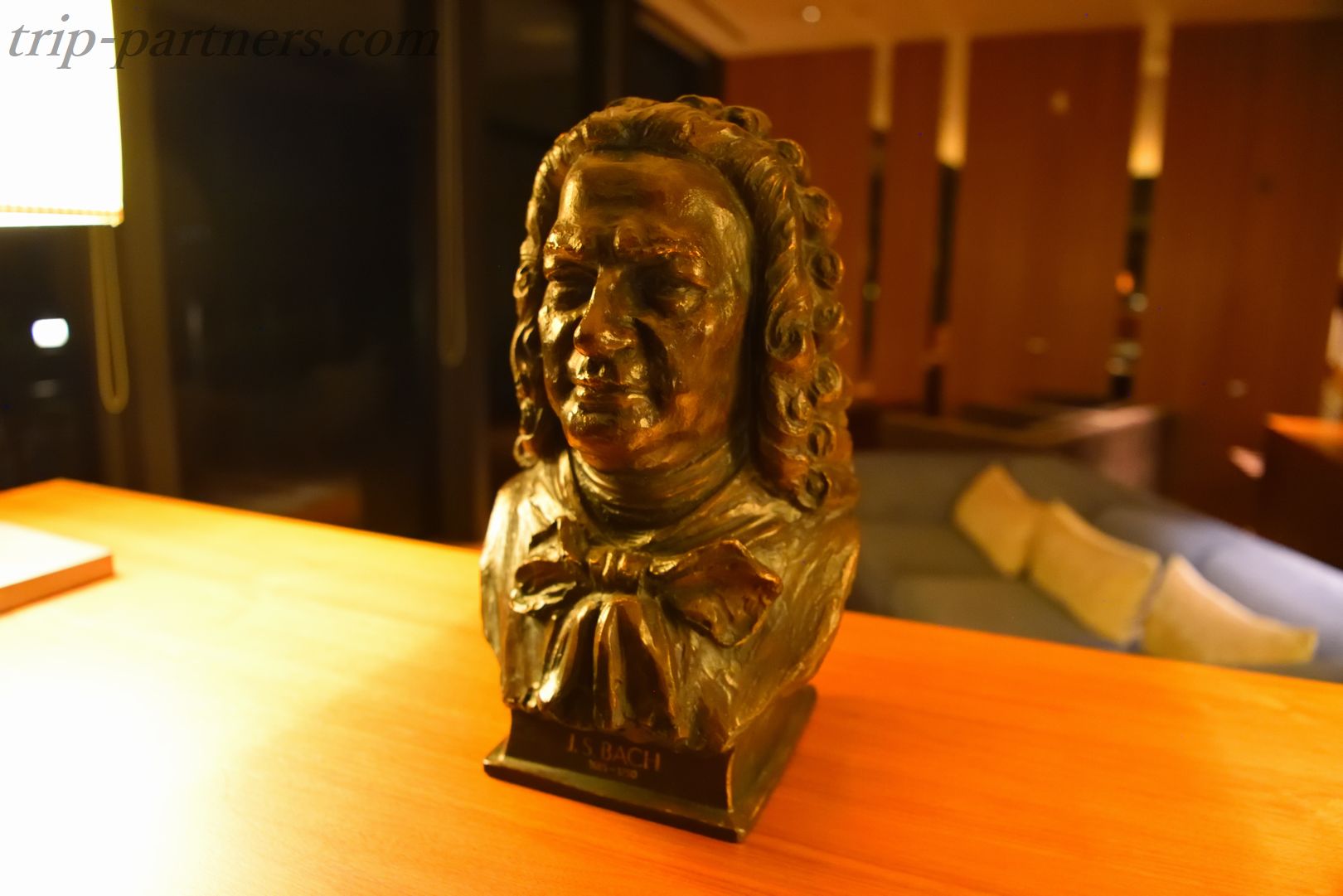 Bach's bust, which is also the name of the hotel。It 's Johann Sebastian Bach, so it 's the so-called Great Bach.。
Hotel Grand Bach Atami Crescendo Terrace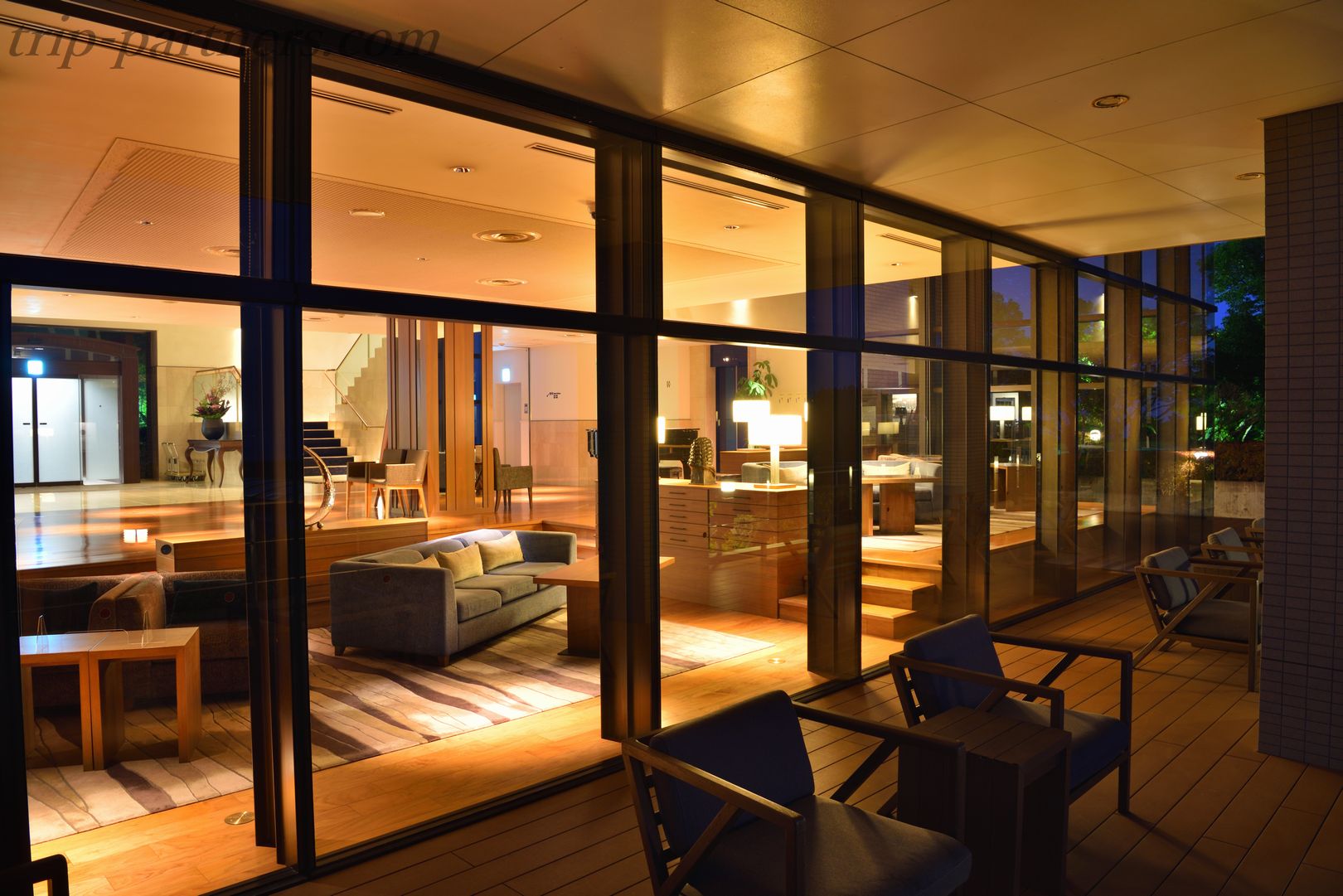 Lobby seen from the terrace。The atmosphere is better at night 🙂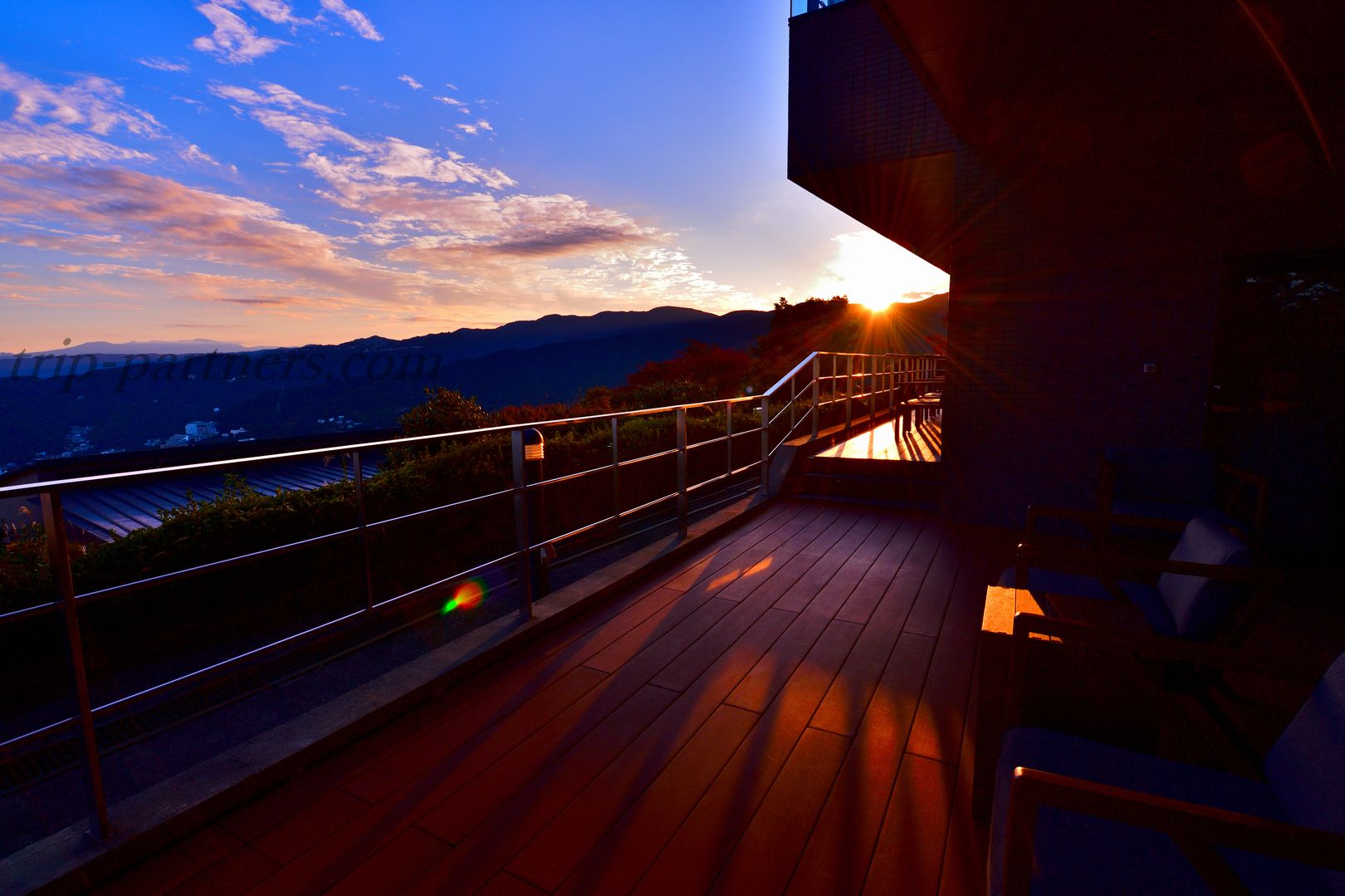 The terrace is recommended for sunset。The sun setting on Mt. Izu is dazzling!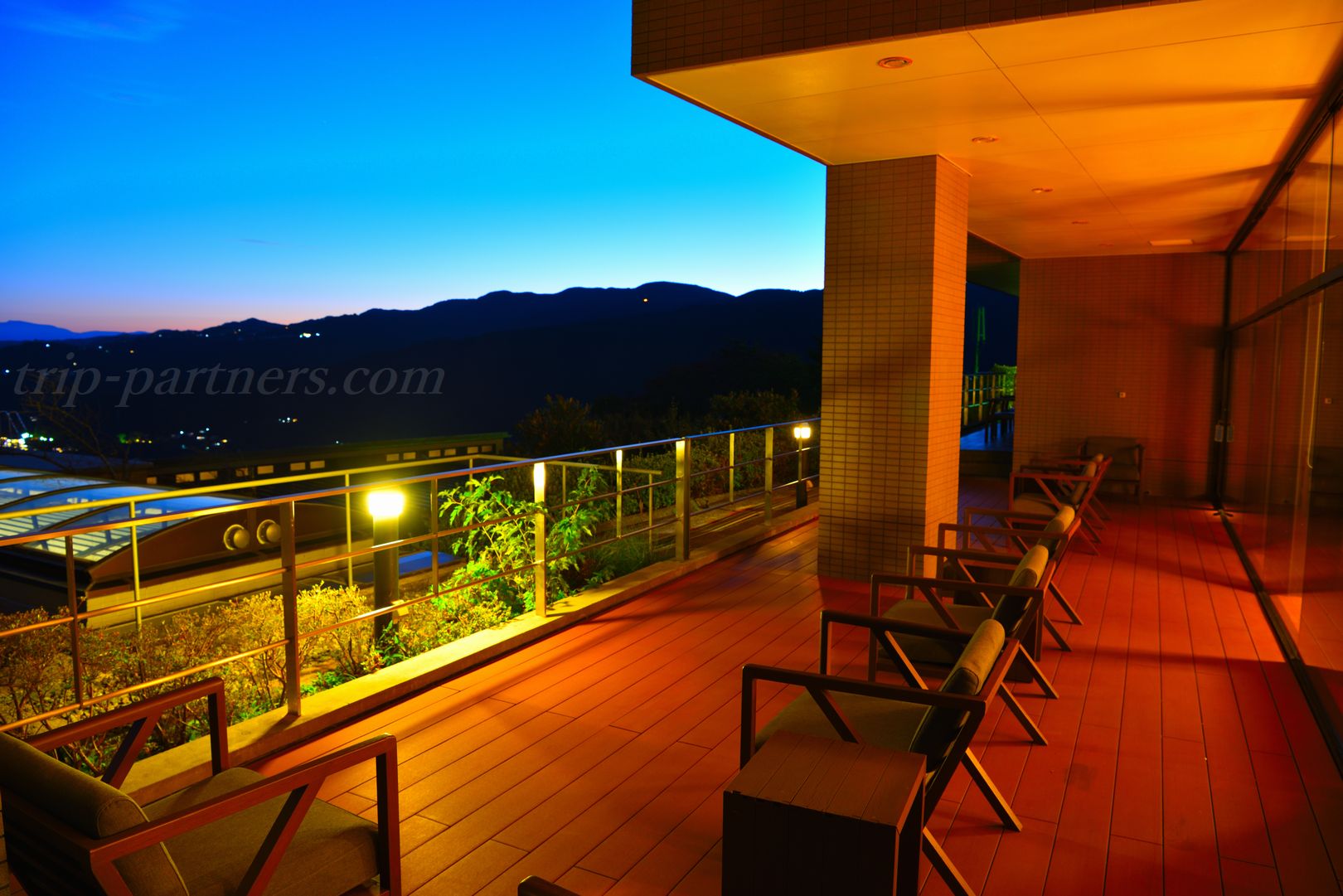 There is no magic hour。The splendor of being able to monopolize this landscape。
Lounge and Bar at Hotel Grand Bach Atami Crescendo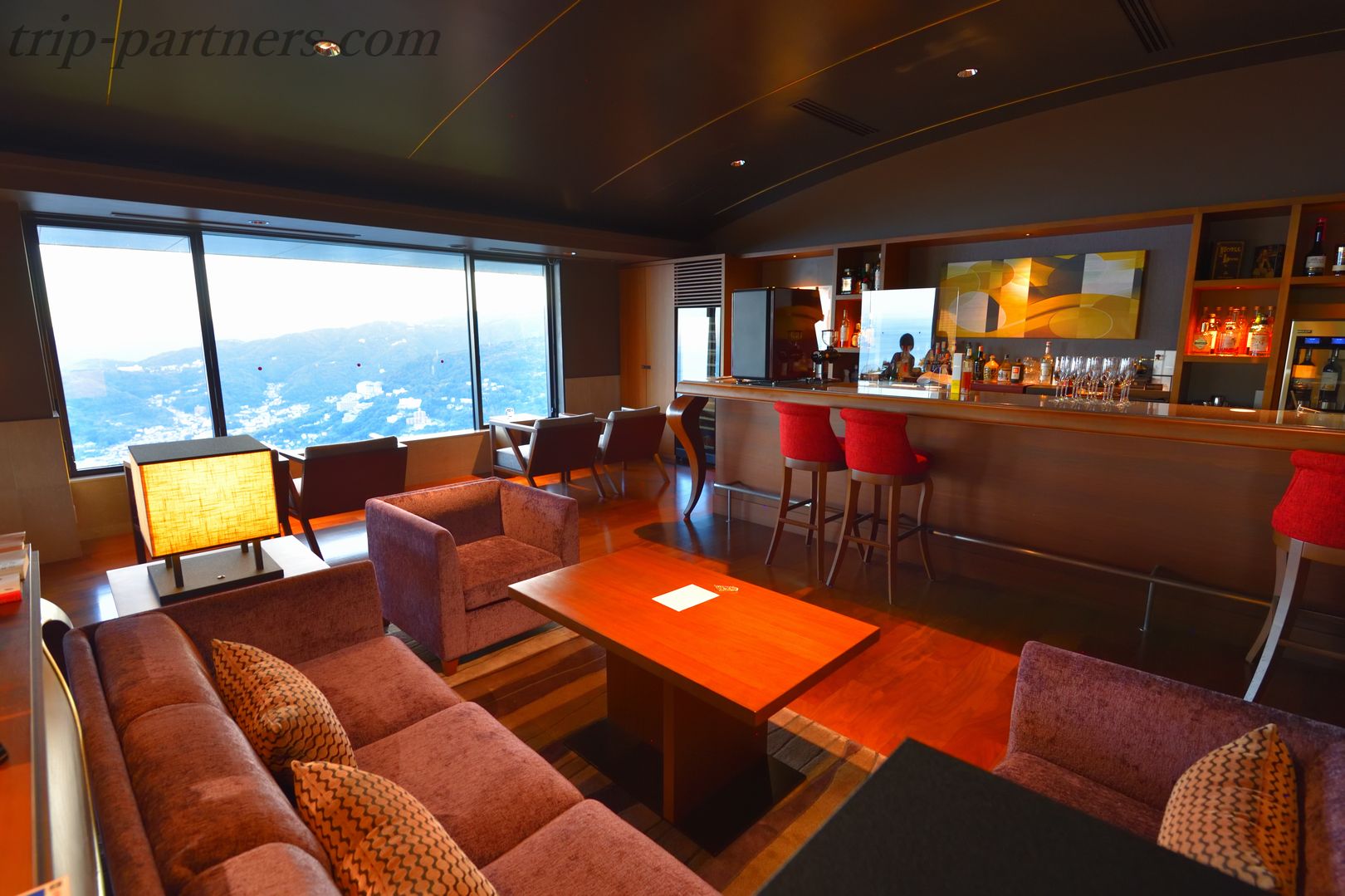 This is the lounge where you checked in。As a lounge in the evening、Used as a bar at night。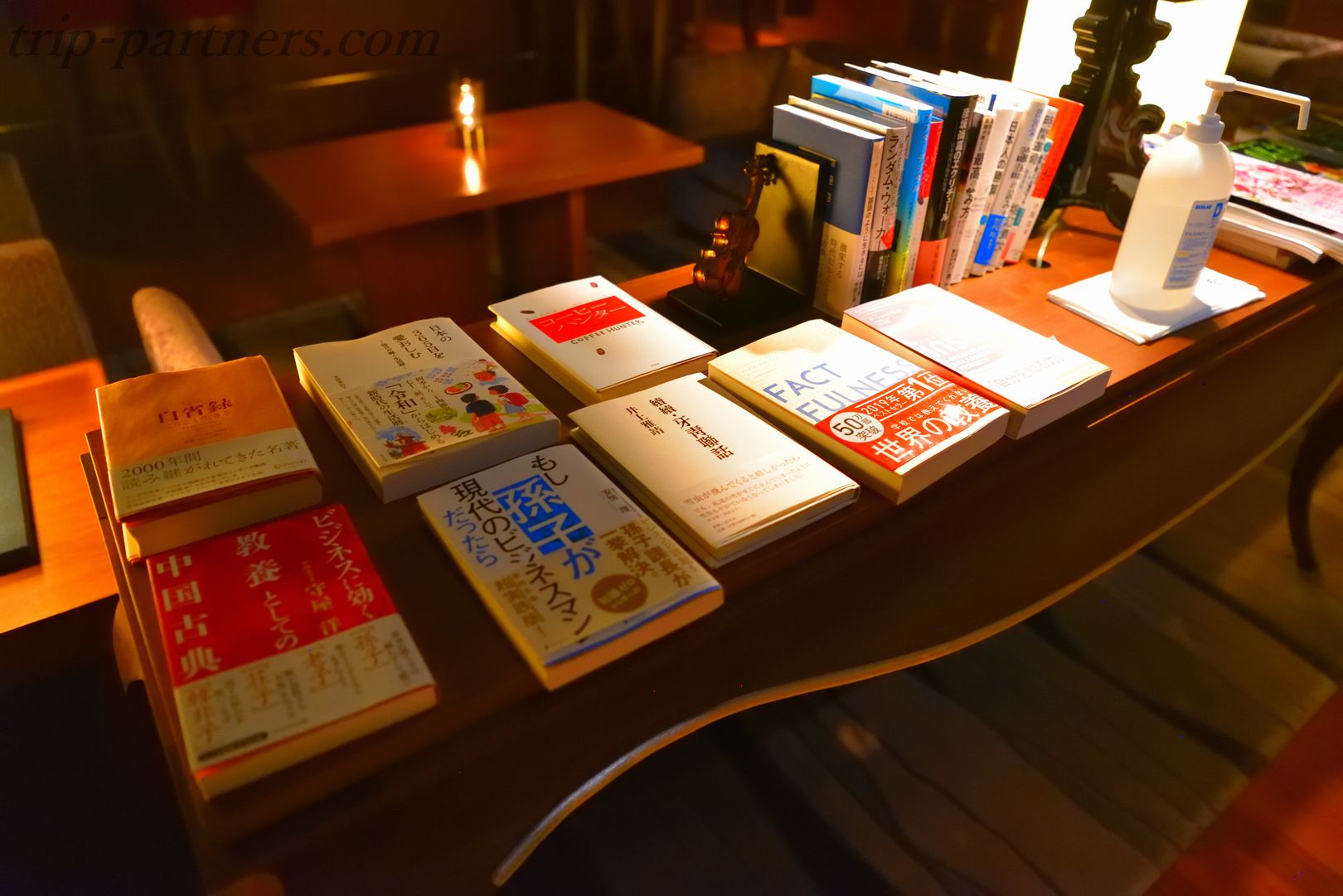 The books that are placed have a good sense。There were quite a few books I had。For example, meditations or FACT FULLNESS。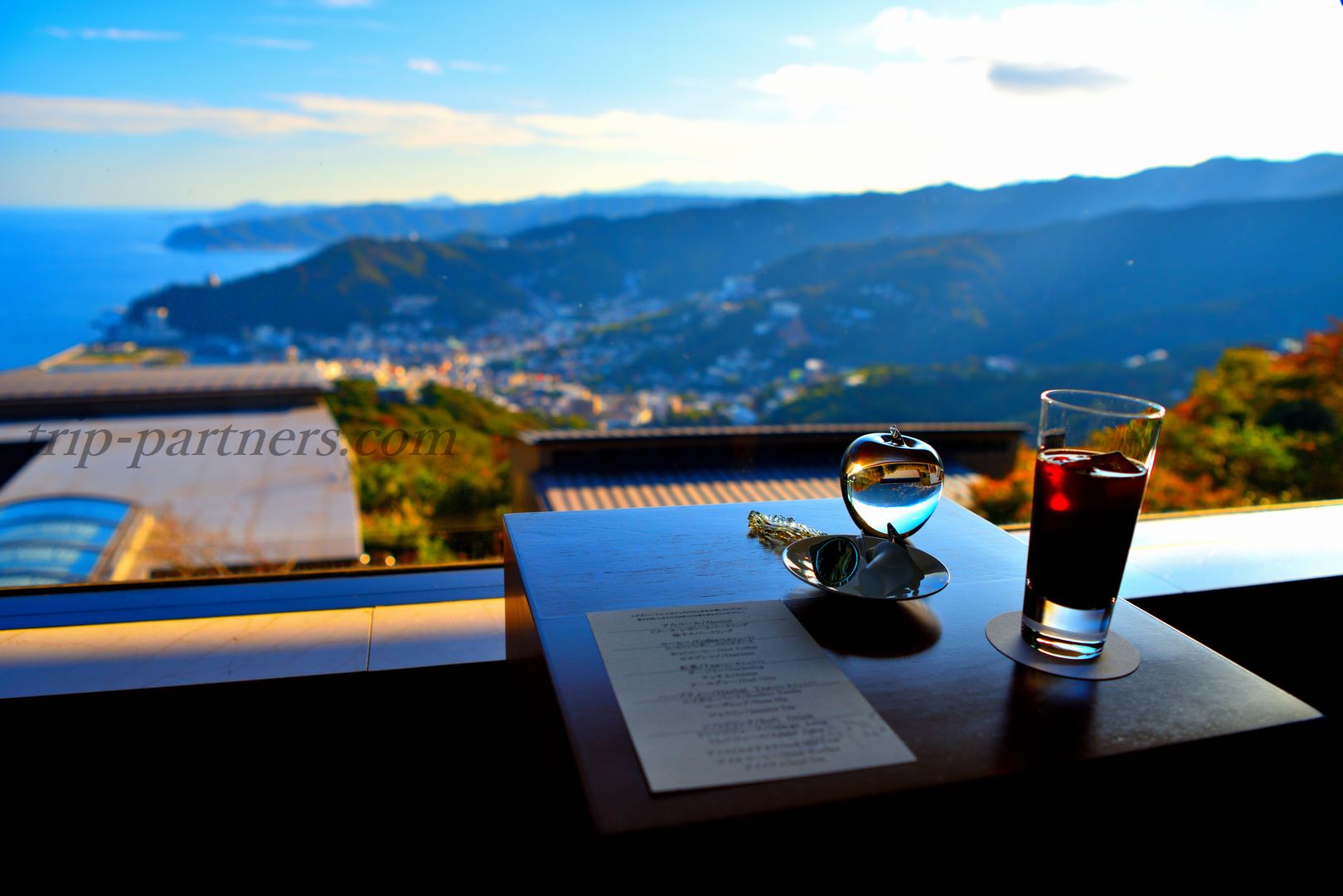 I had iced coffee for the welcome drink。I was able to choose wine, which is rare in this Grand Bach.、I'm not very good at alcohol。Even so, it feels good to have a drink while looking at Atami and Sagami Bay.。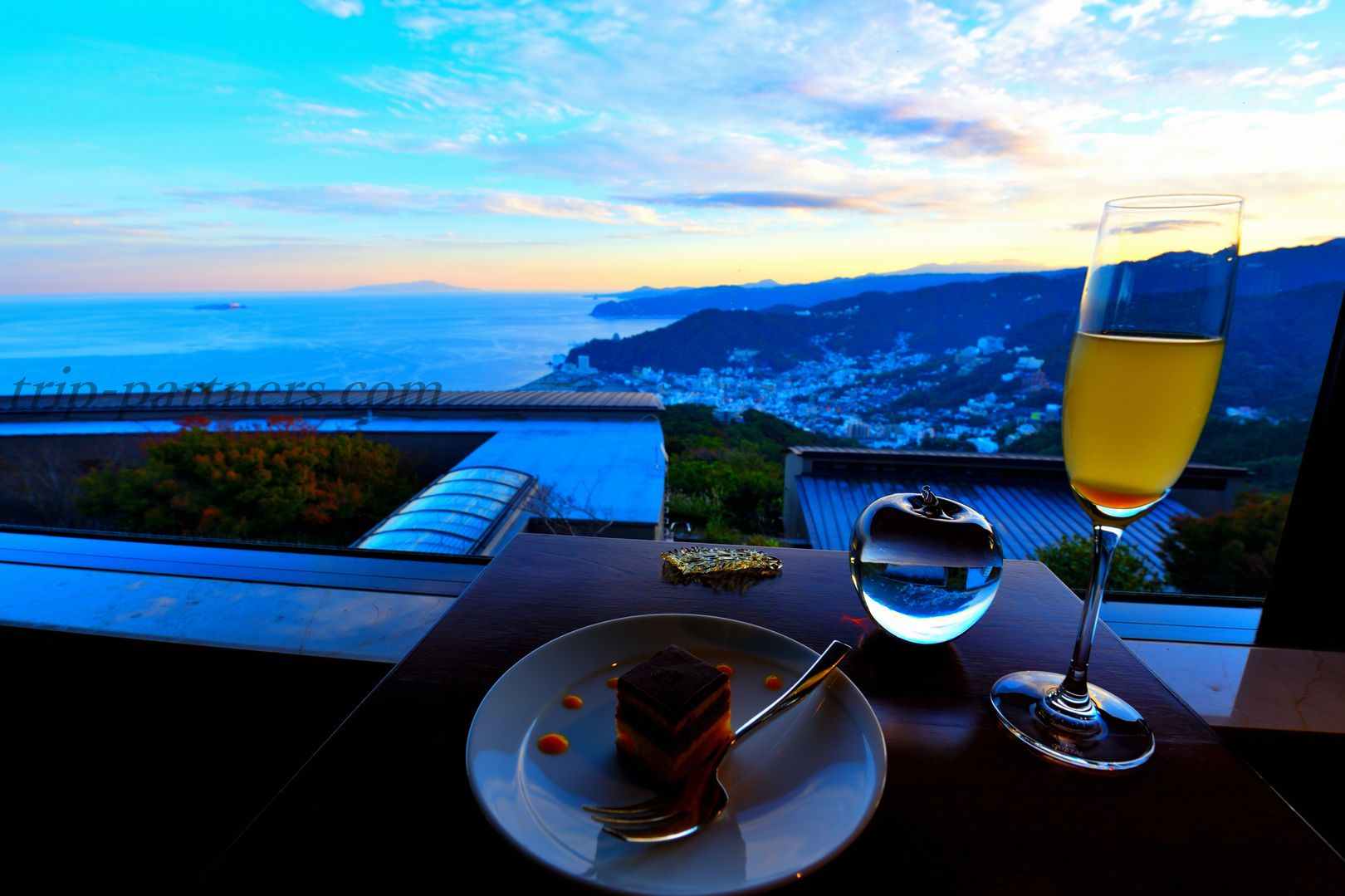 After checking in, I went back to my room and then went around the hall, and when I visited the lounge, I was asked "How about a drink and cake?"。I had a camera, so I brought Yuzu wine (darker) for photography 😆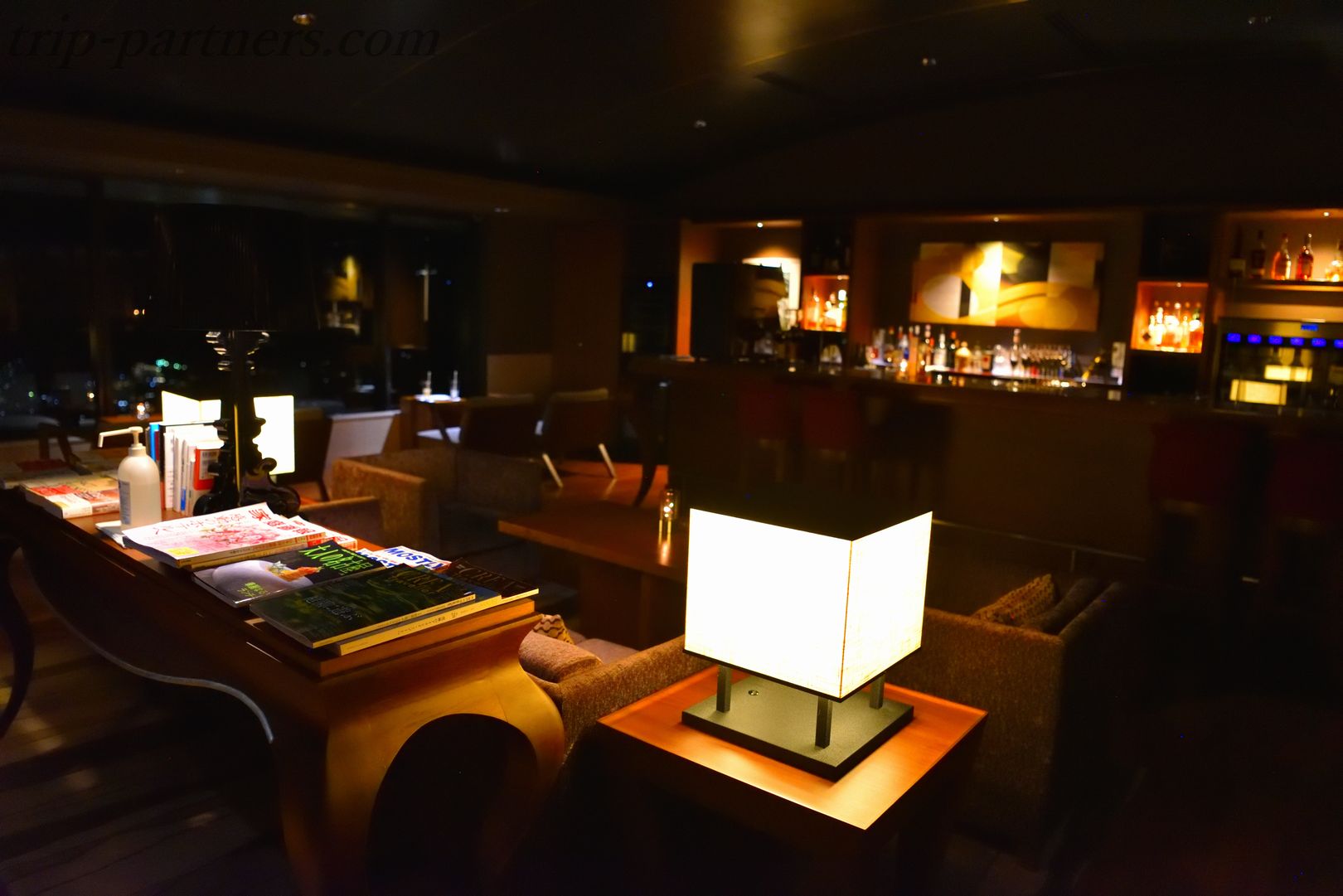 Because it becomes a bar at night、In a different atmosphere from the daytime。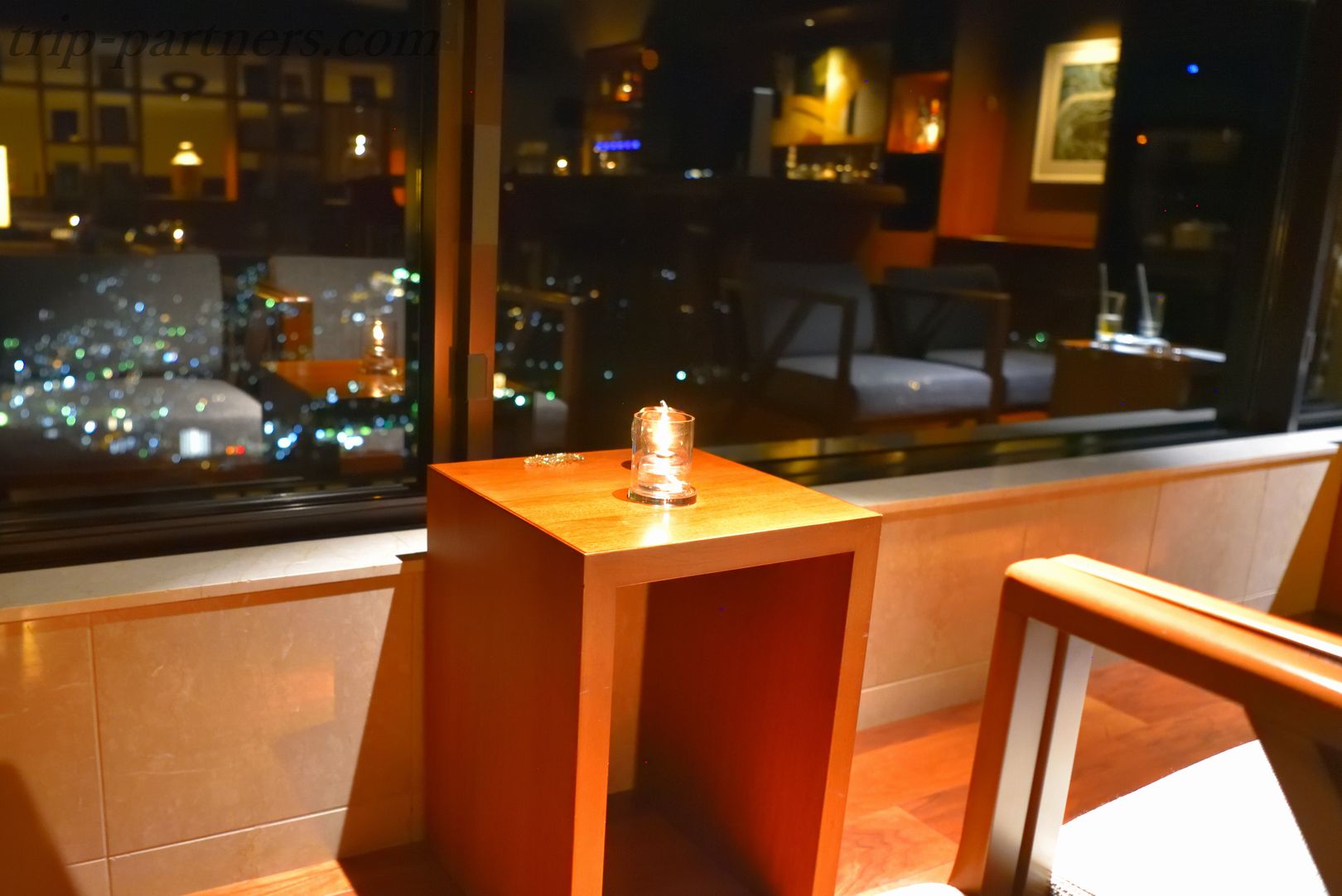 Candlelights are provided at the window seats。
Hotel Grand Bach Atami Crescendo Facility Introduction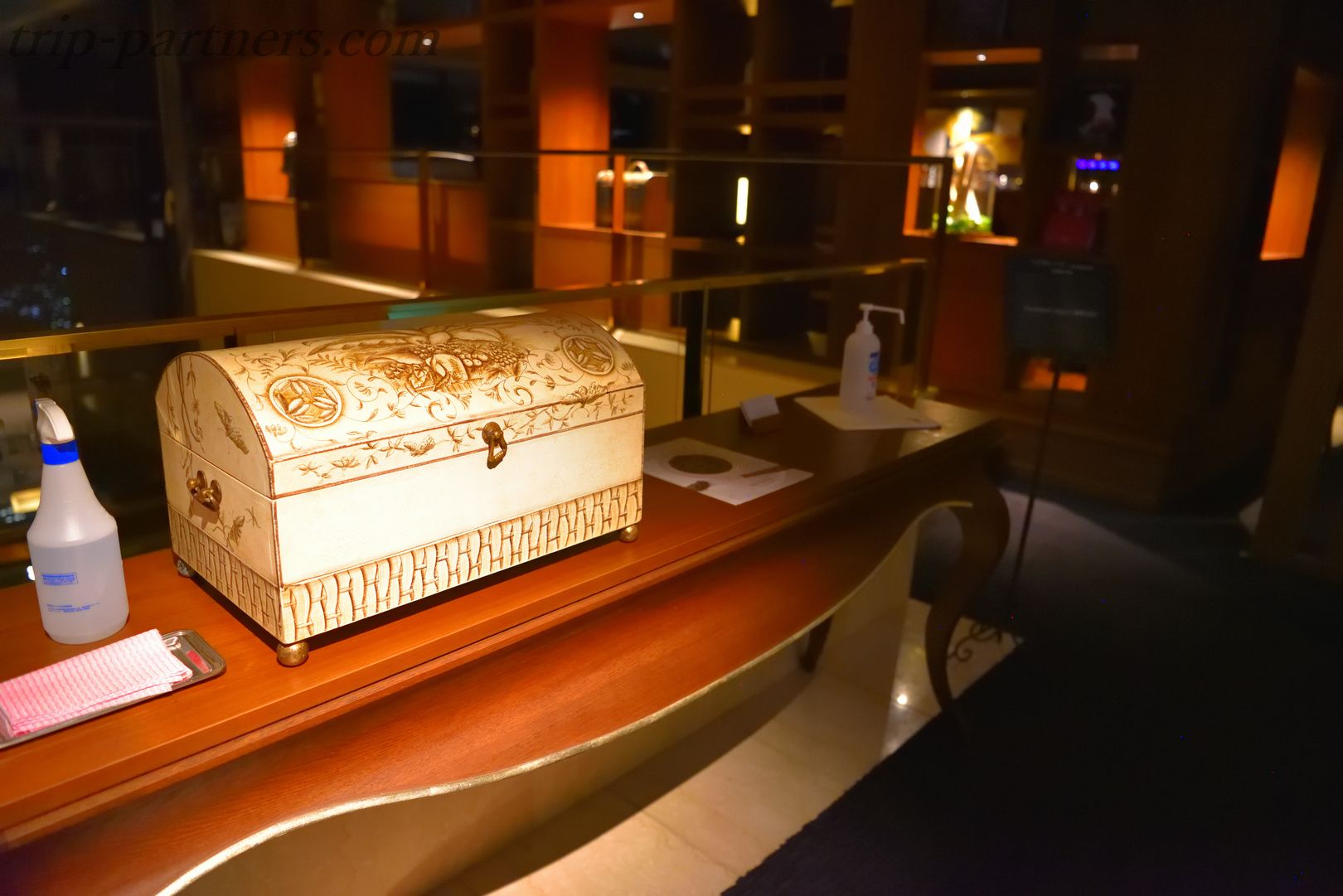 A treasure chest located next to the lounge on the 2nd floor of the main building。I didn't have anything in it now, probably because of the coronavirus、It seems that take-free sweets are usually contained in this。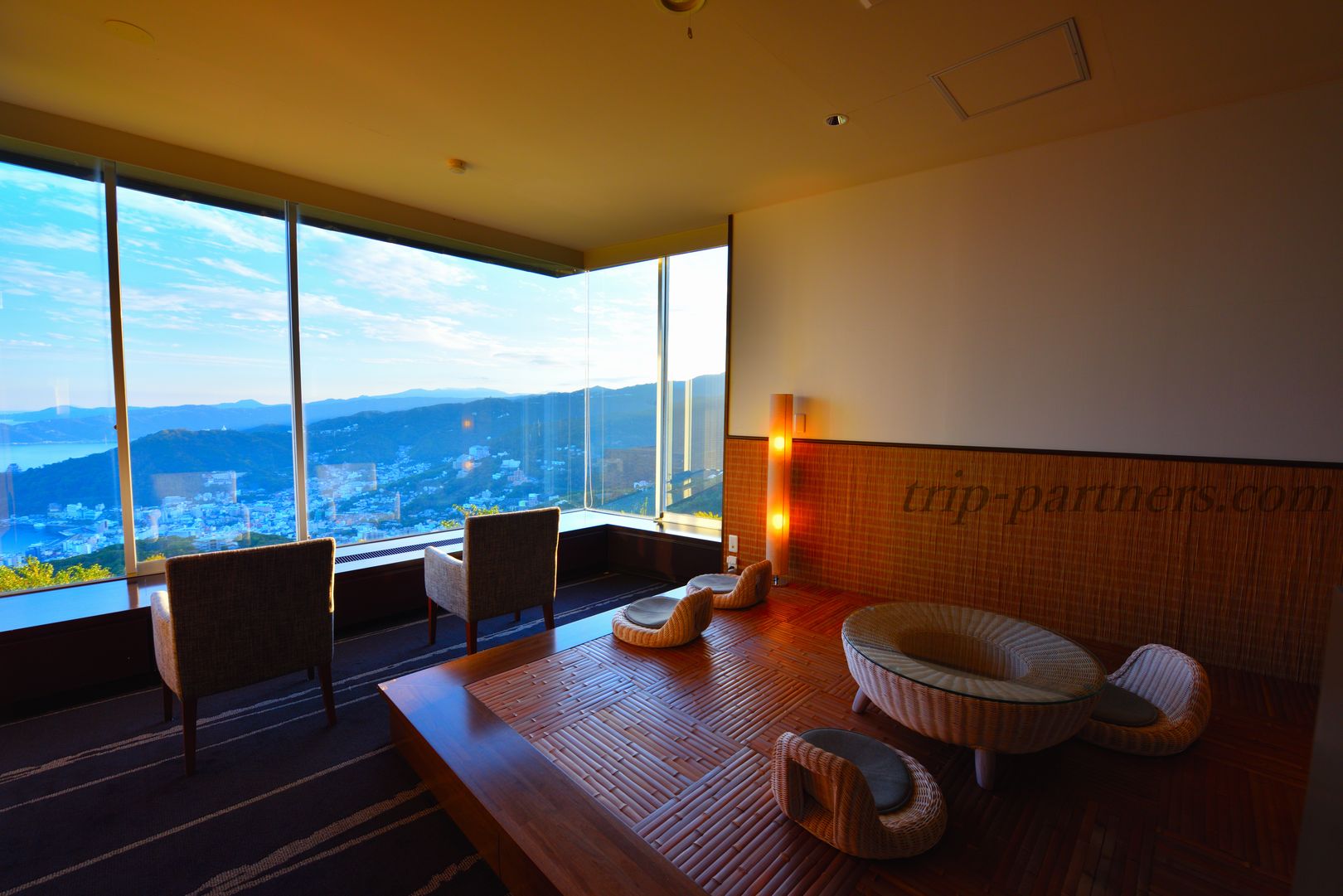 Common space in the guest room。It seems that no one would bother to use it because it's okay to relax in the room、I didn't see anyone using it。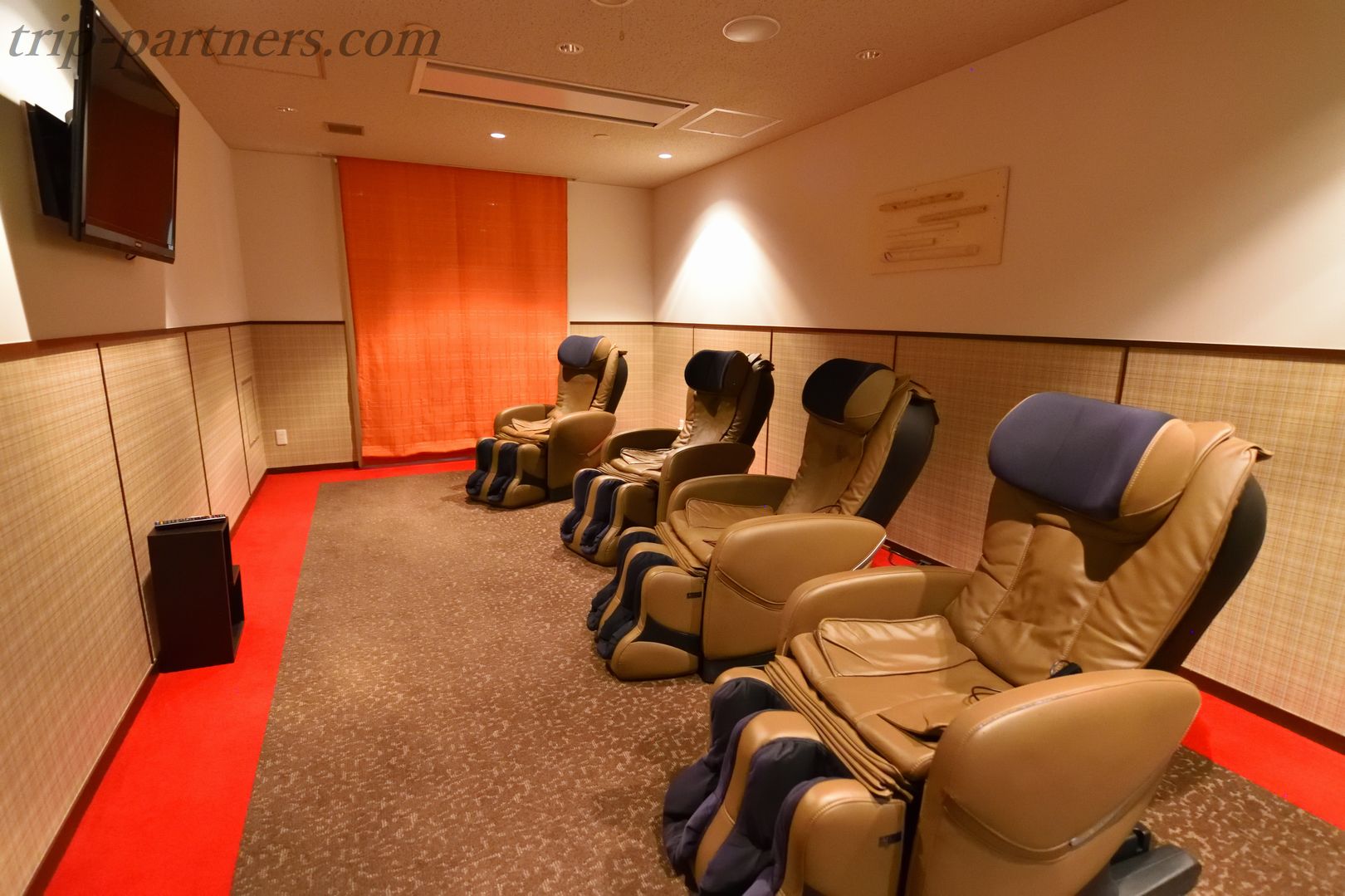 Relaxation room。This massage chair is free to use。But I've never seen anyone use it。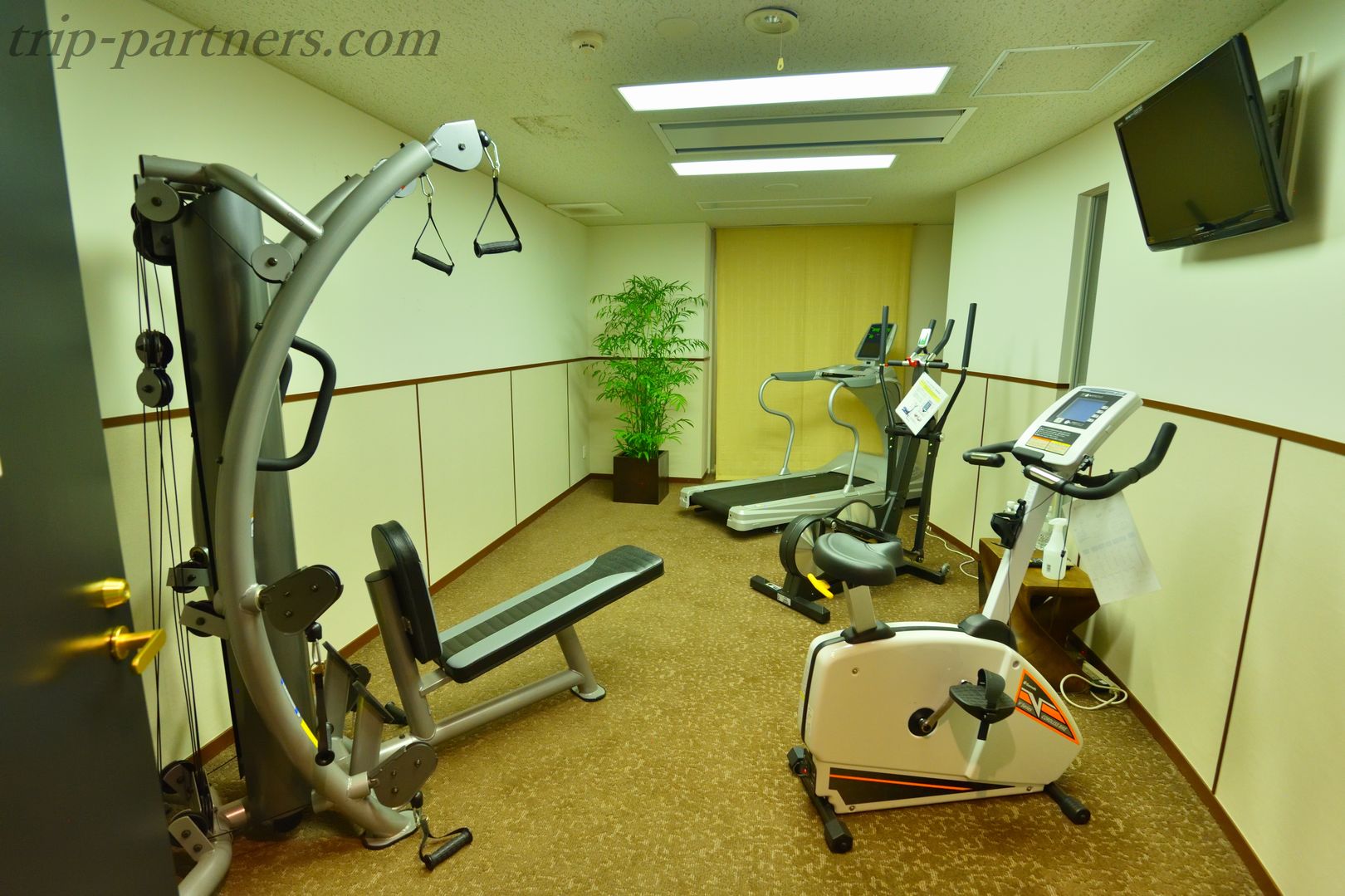 There is also a gym。Since it is deep in the mountains, you can not take a walk in the middle, so it is good to exercise using such a machine。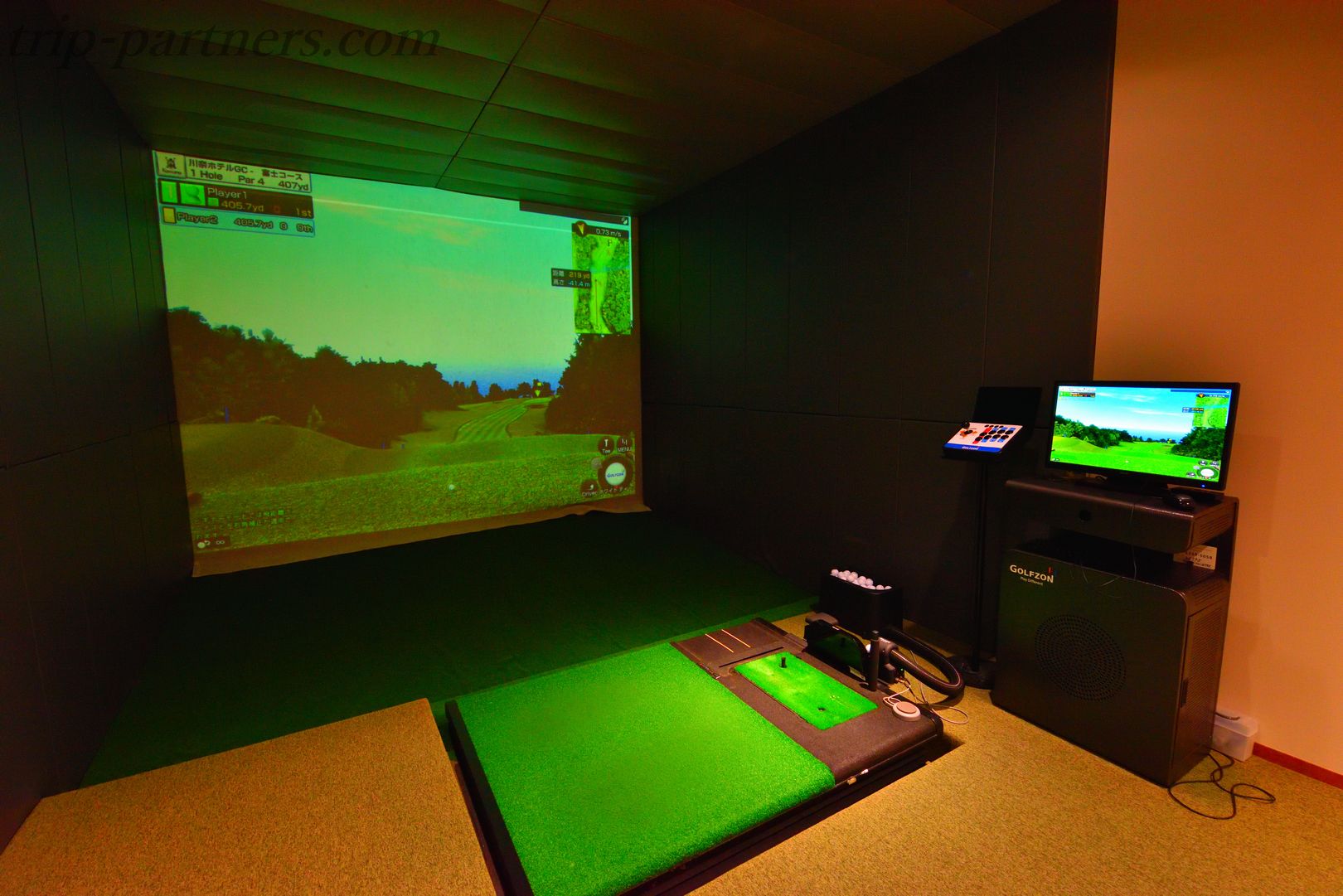 There was also a golf simulator。Water was prepared in this room、I got one because it was a good time 🙂
Hotel Grand Bach Atami Crescendo's public bath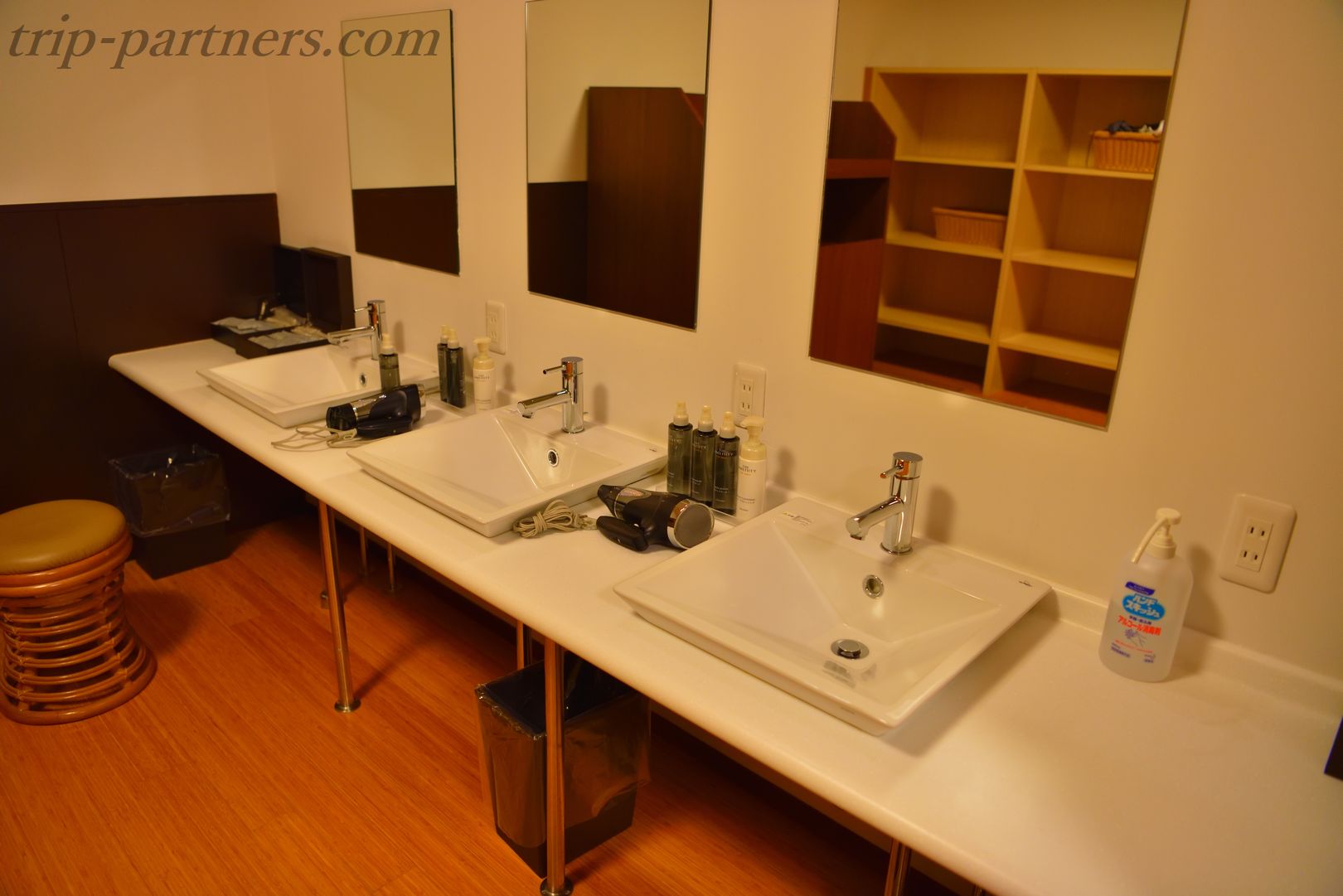 A PIN is required to enter the public bath。You can tell at check-in。But、It's a mystery why there is such security。I don't think it's coming into the mountains like this from the outside。Did something happen in the past? 😕
The one in the image is the powder room。This time I booked a room with an open-air bath.、This hotel has 7 rooms with open-air baths、There are 9 with an indoor bath。So、Guest room People staying in the open-air bath room do not bother to come to the large communal bath。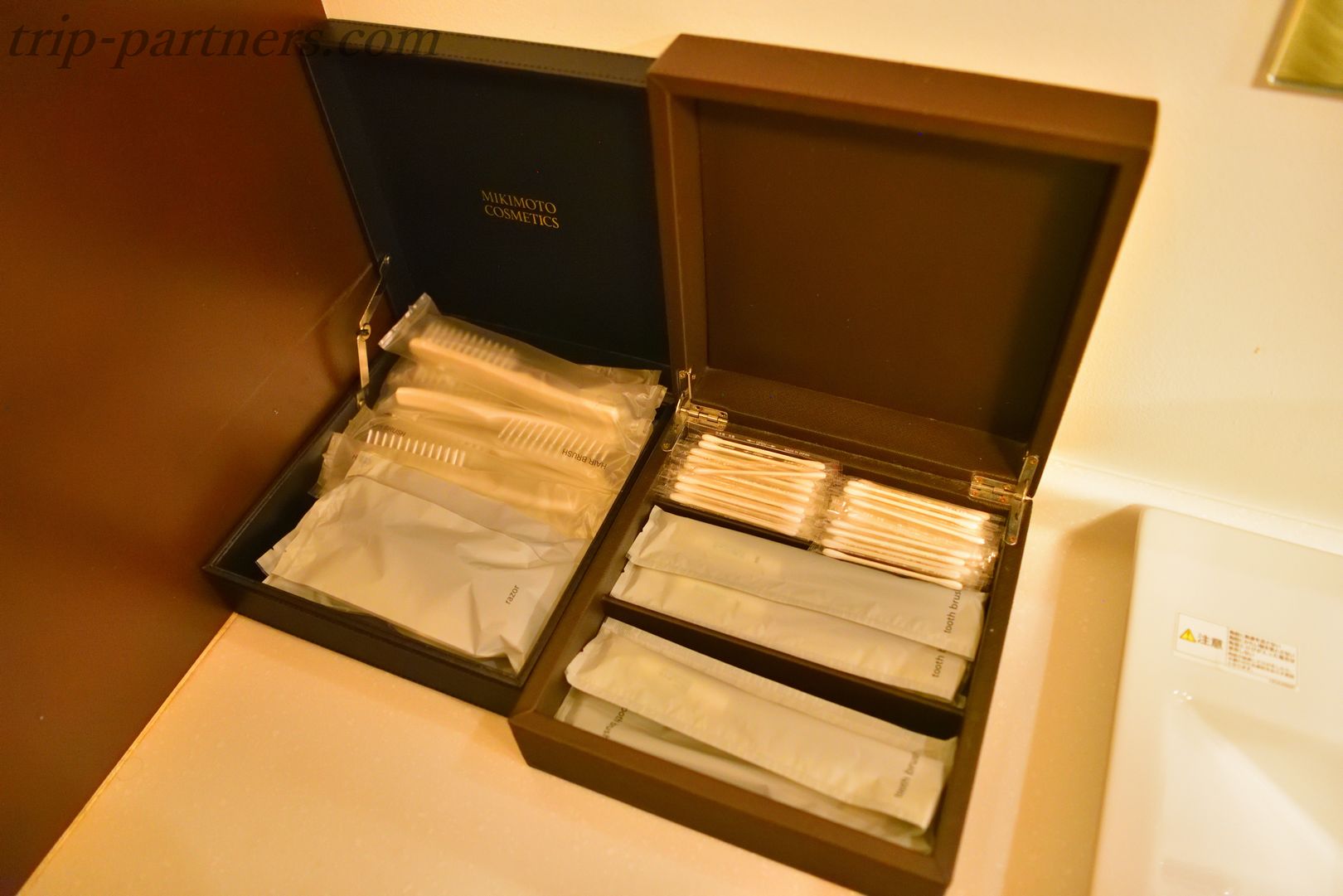 Amenities in the bathroom。It's nice to have a toothbrush in the large communal bath of a luxury inn ~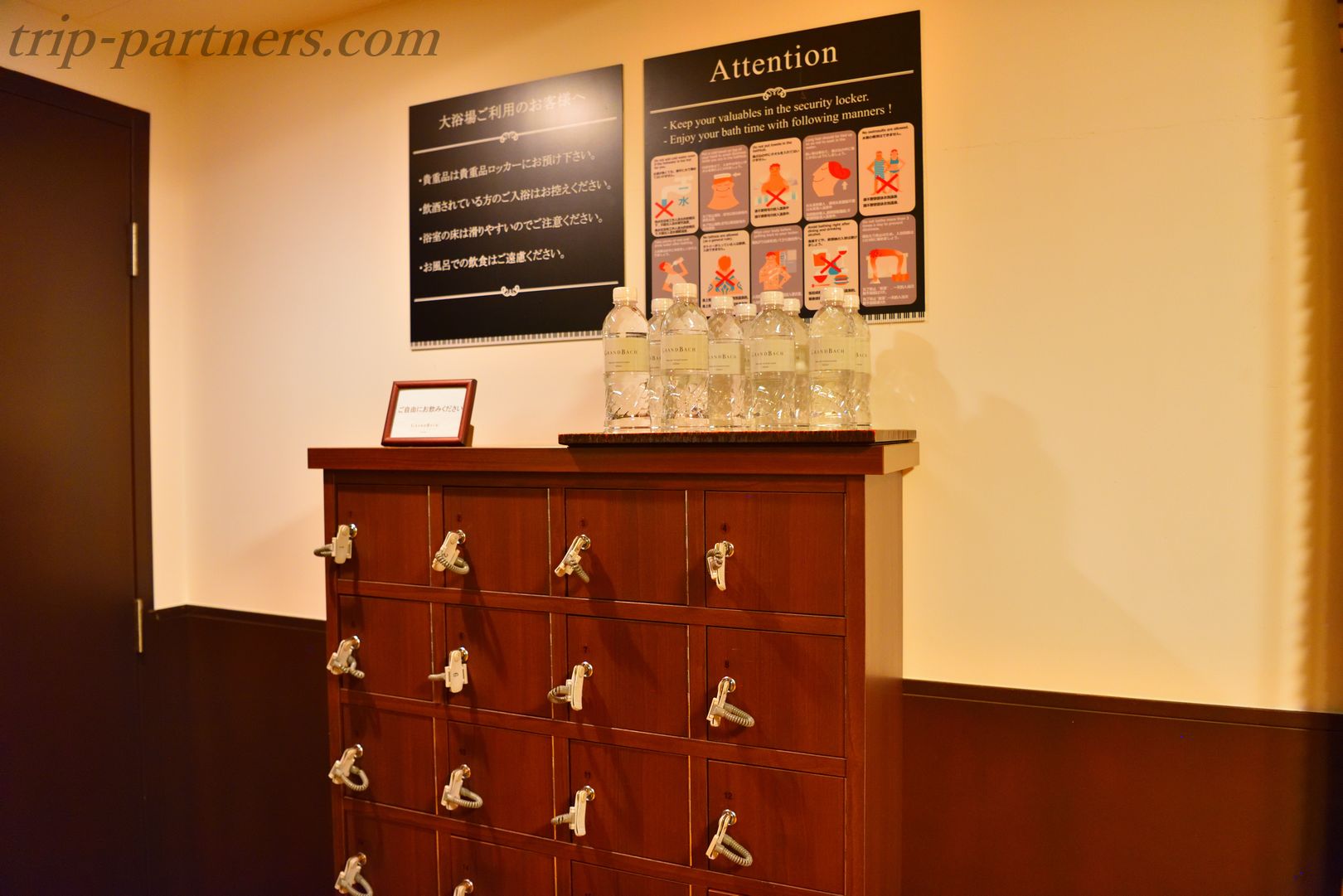 Security box and water preparation。Room temperature is also good、Maybe some people want to drink cold water after taking a bath. It would be nice to have a refrigerator, though.。
Evening / night view of Hotel Grand Bach Atami Crescendo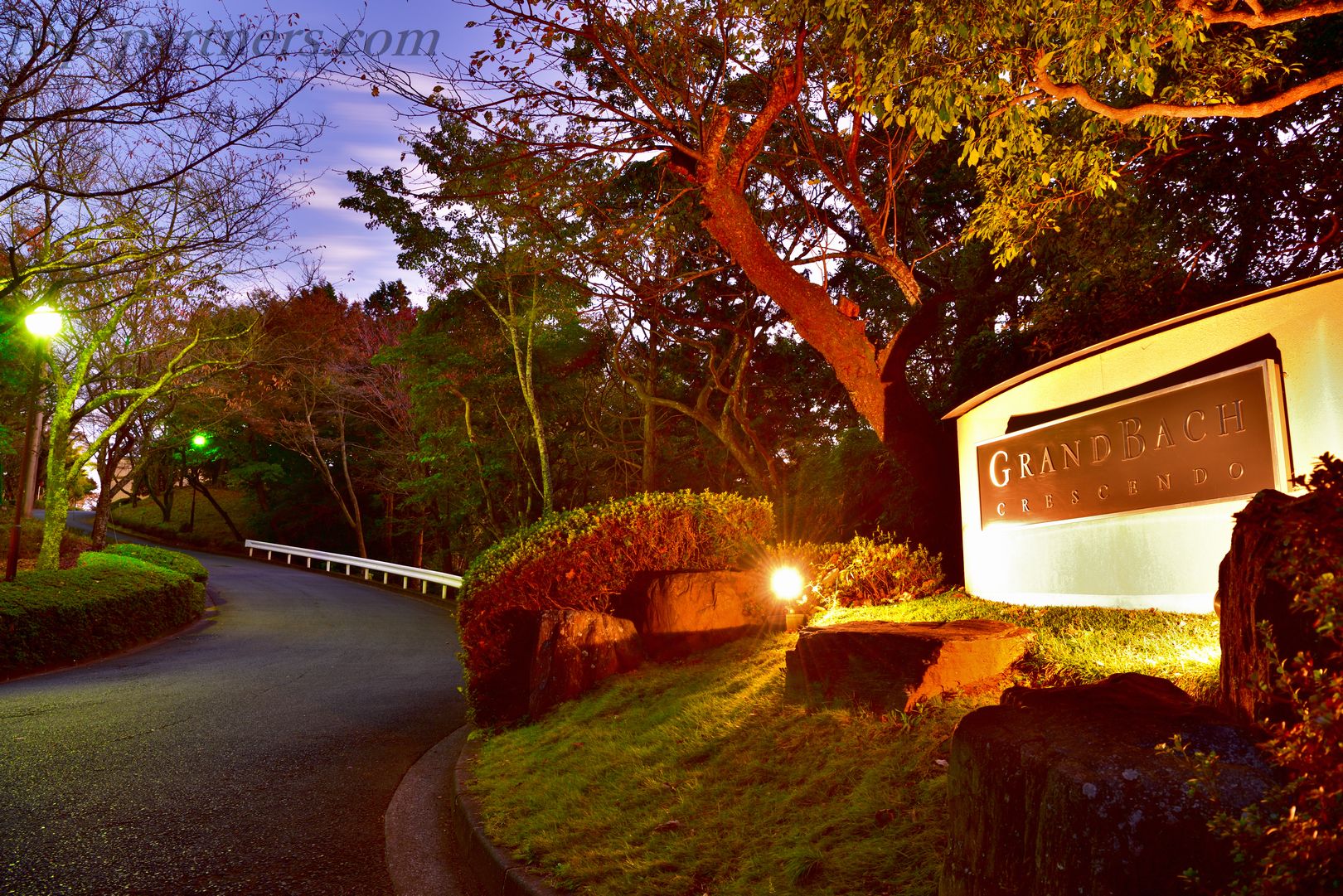 As the sun goes down, I went around the hall to take pictures.。First of all, I want to go out and see this signboard。It was lit up beautifully as expected 🙂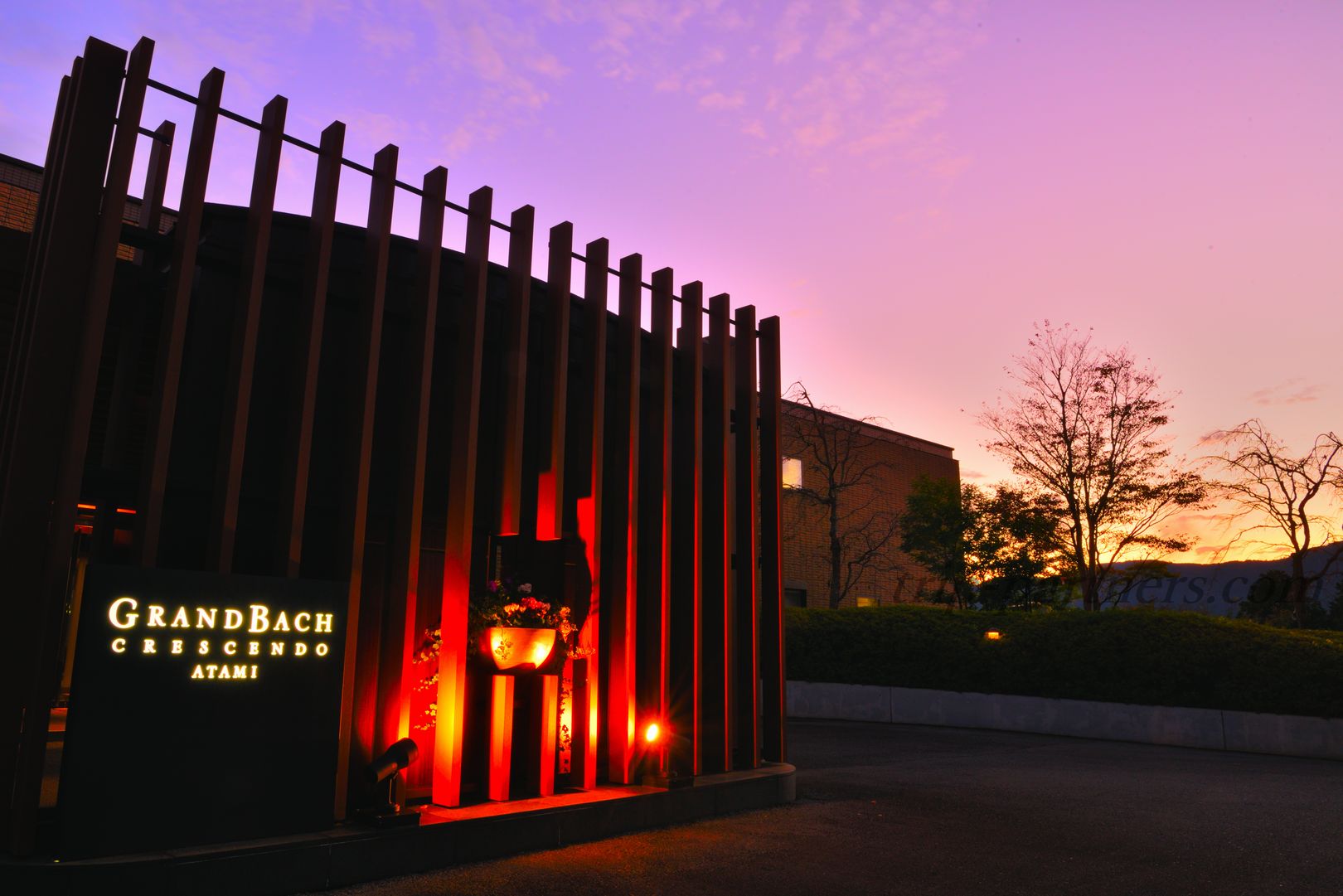 After the sun has already set in the depths of the mountain。The sky draws a beautiful gradation。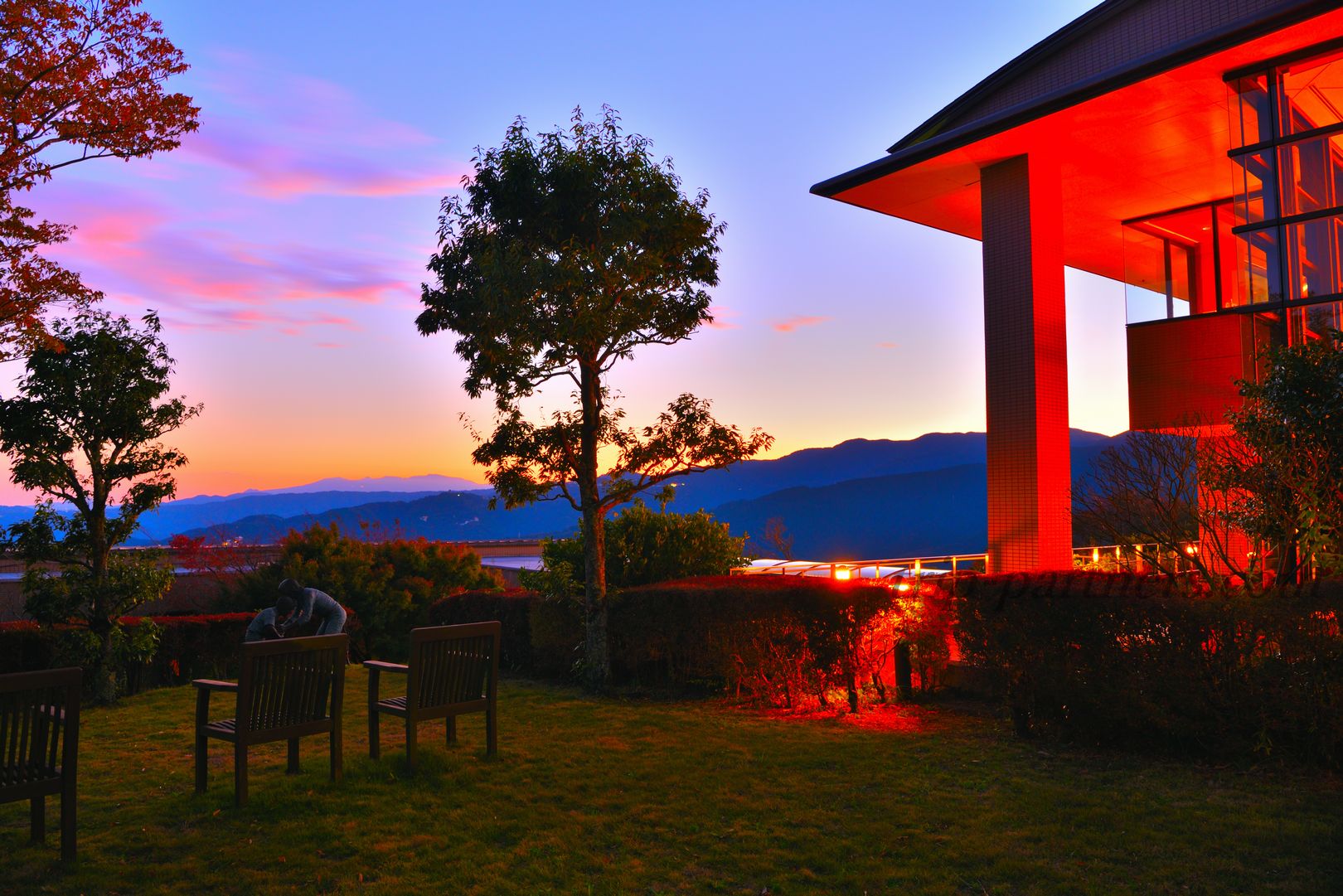 courtyard。This hotel has access to the terrace from the outside、Especially the view from here is superb。Actually、I met a cleaner while shooting the entrance、That person told me this place 😆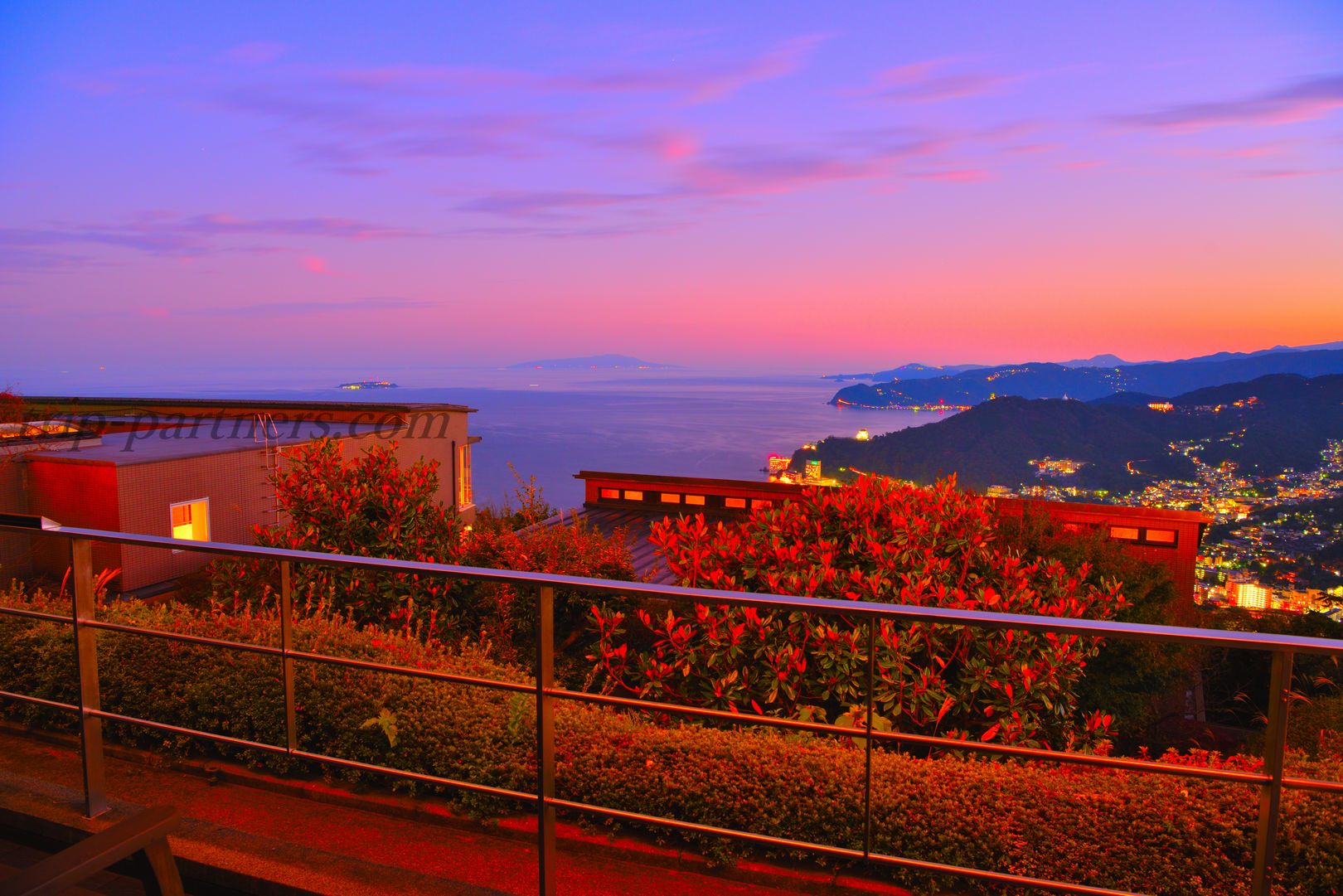 Atami City seen from the terrace。You can see Hatsushima in the distance!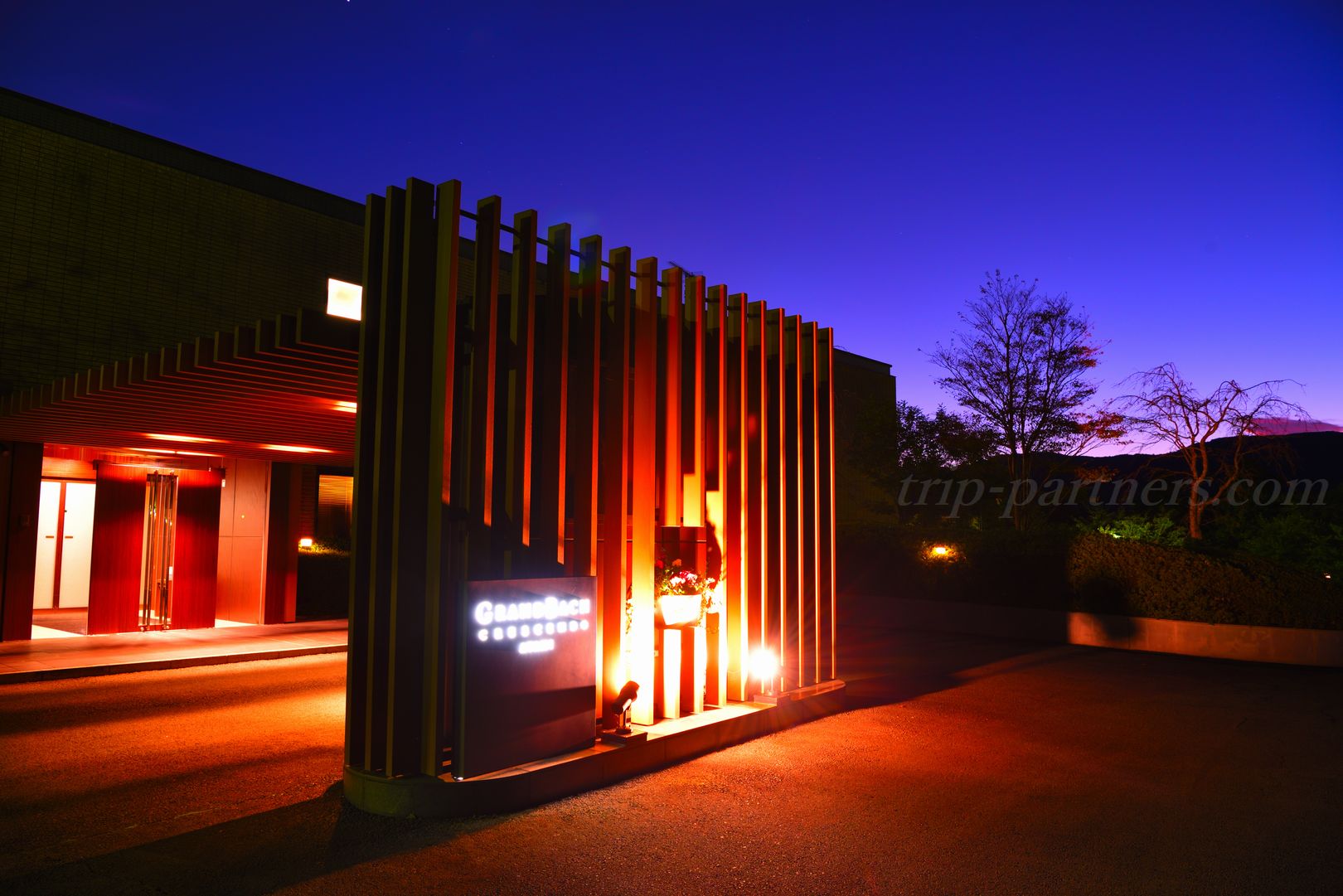 It's getting cold, so go to the hall。The sky will soon be pitch black。
Next time I will introduce the room。This time, I made a reservation for two rooms, one with an open-air bath and the other with an indoor bath, so all at once!